Masking tape has rapidly become one of my favorite tools in my Party Styling toolkit. It is such an affordable and versatile item that can make a really big impact! Not only do I use it to decorate centerpieces and other party decor, but I use it most to create larger-than-life backdrops. They're perfect for behind the dessert table, or as a photo booth background, and once the party is over, they easily peel off the wall with no damage (but please test on a small section of your own wall first – you can always use a large piece of plywood in front of your wall instead). And they're easier to create than you might think – read on to see how I've created easy DIY Masking Tape Party Backdrops for 10 of my past parties!
P.S. You can find the tape I use plus some of the extra items I used for the backdrops below in my Amazon shop.
10 Ways to Use Masking Tape for your Party Backdrop
As a blogger, I sometimes receive compensation and/or products in exchange for my styling and crafting services. I also may earn a small commission from any sales that result from affiliate links on this page. As always, all project ideas and any opinions expressed here are my own.  For further information on our disclosure policy please check out our disclosure page. 
1. Magician's Hat Backdrop
This magician's hat backdrop is so fun and great for a magic-themed birthday party.  No one walking into this party will have any doubt what the theme is, and it matched the rest of my party supplies perfectly.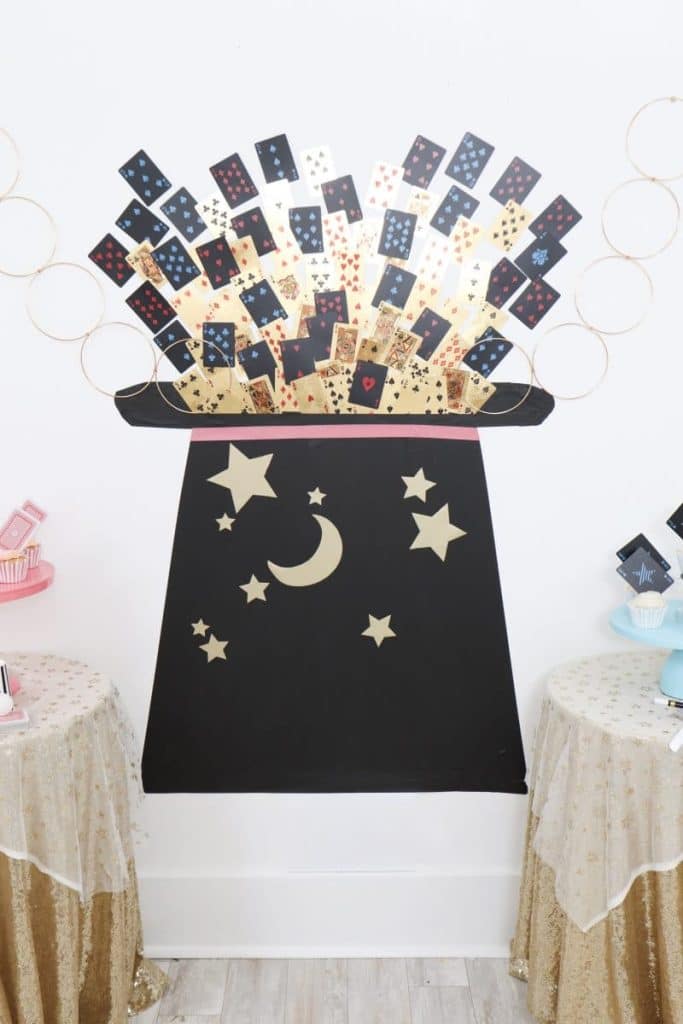 You can see how I used black masking tape to create the hat shape below, and get more details on the backdrop and Magic Party HERE.
View this post on Instagram
2. Rocket Ship Backdrop
Another great option for a kid's party is this Rocket Ship masking tape backdrop. So much fun for a Kid's Space Party!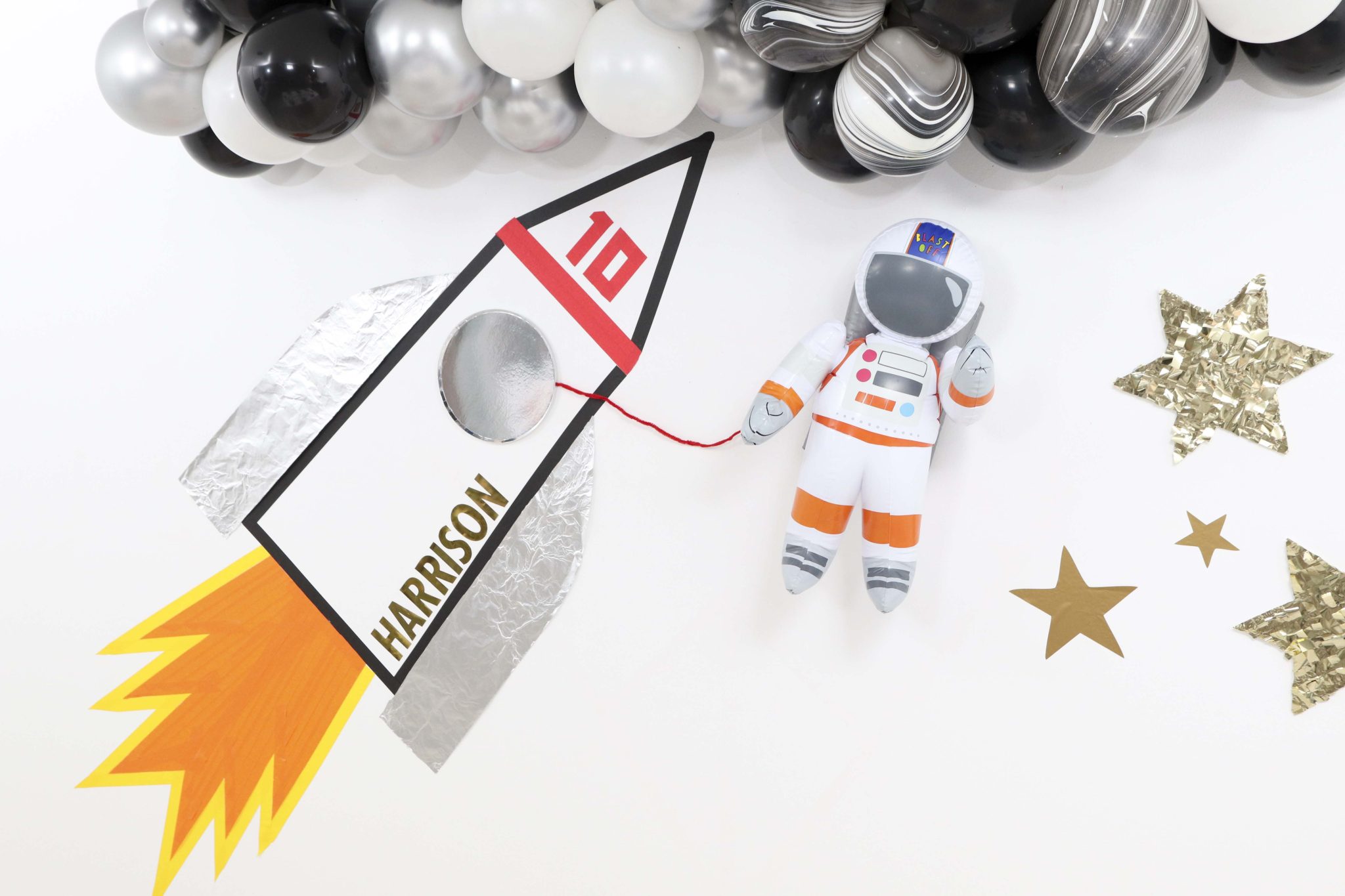 You can get details for how to create the "out of this world" DIY masking tape backdrop HERE.
3. Plaid Masking Tape Backdrop
Using masking tape to create backdrops doesn't always mean creating an object with it on the wall. You can also create awesome patterns and designs for your backdrop. For my Punk Rock Easter Gnome Party, I created a bold and bright plaid backdrop using colorful masking tape.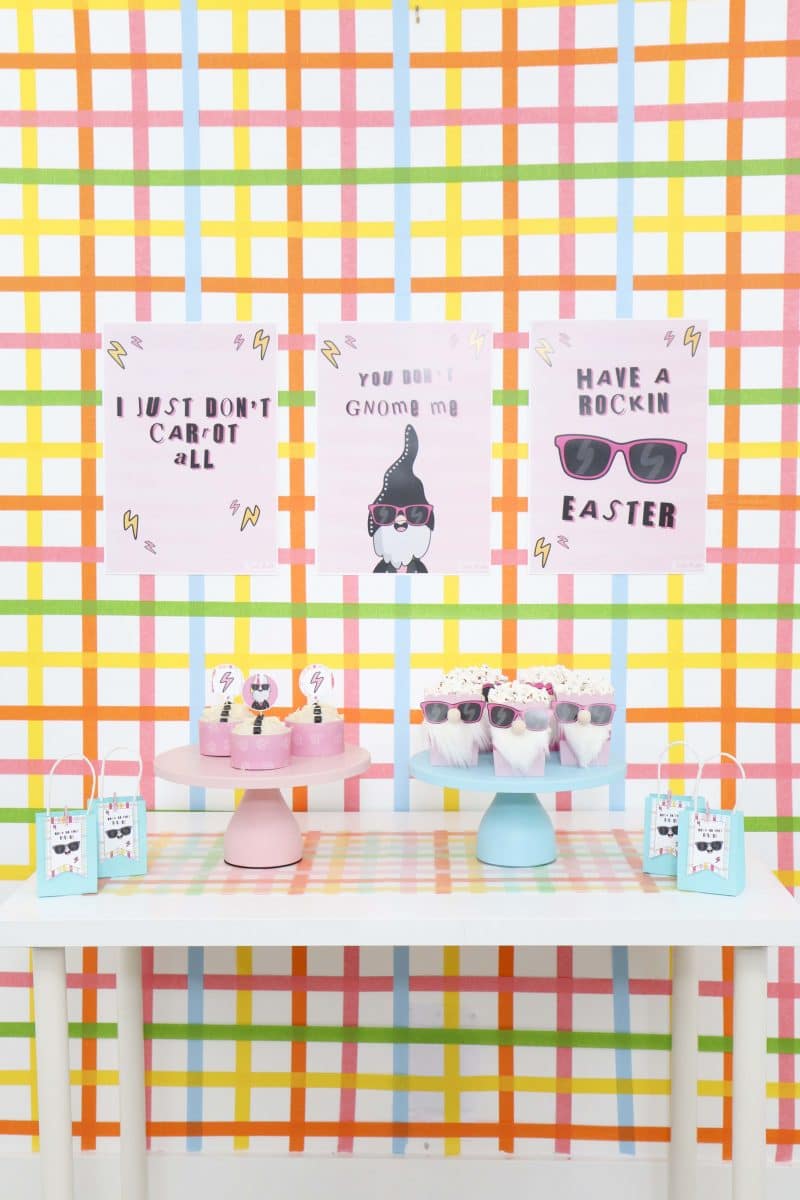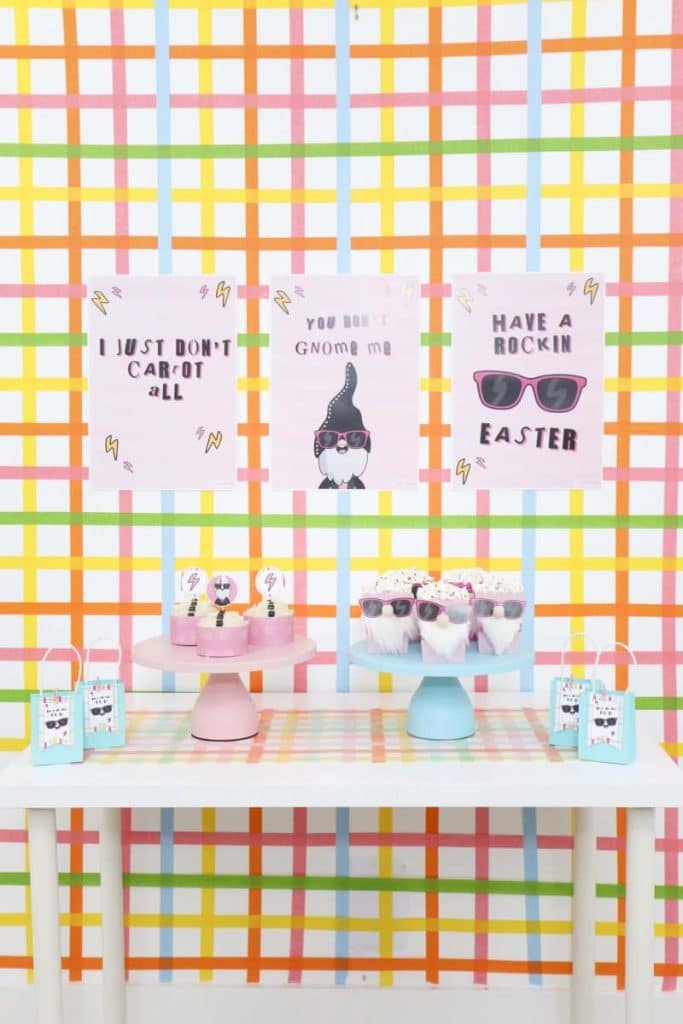 You can see how I did it  below, and get more details on the backdrop and Easter Party HERE.
View this post on Instagram
4. Geometric Heart Backdrop
Speaking of lines and design, the easiest shapes to create out of masking tape are ones with straight sides and angles. That's why a cool geometric heart design was great for the Modern and Colorful Galentine's Party I styled.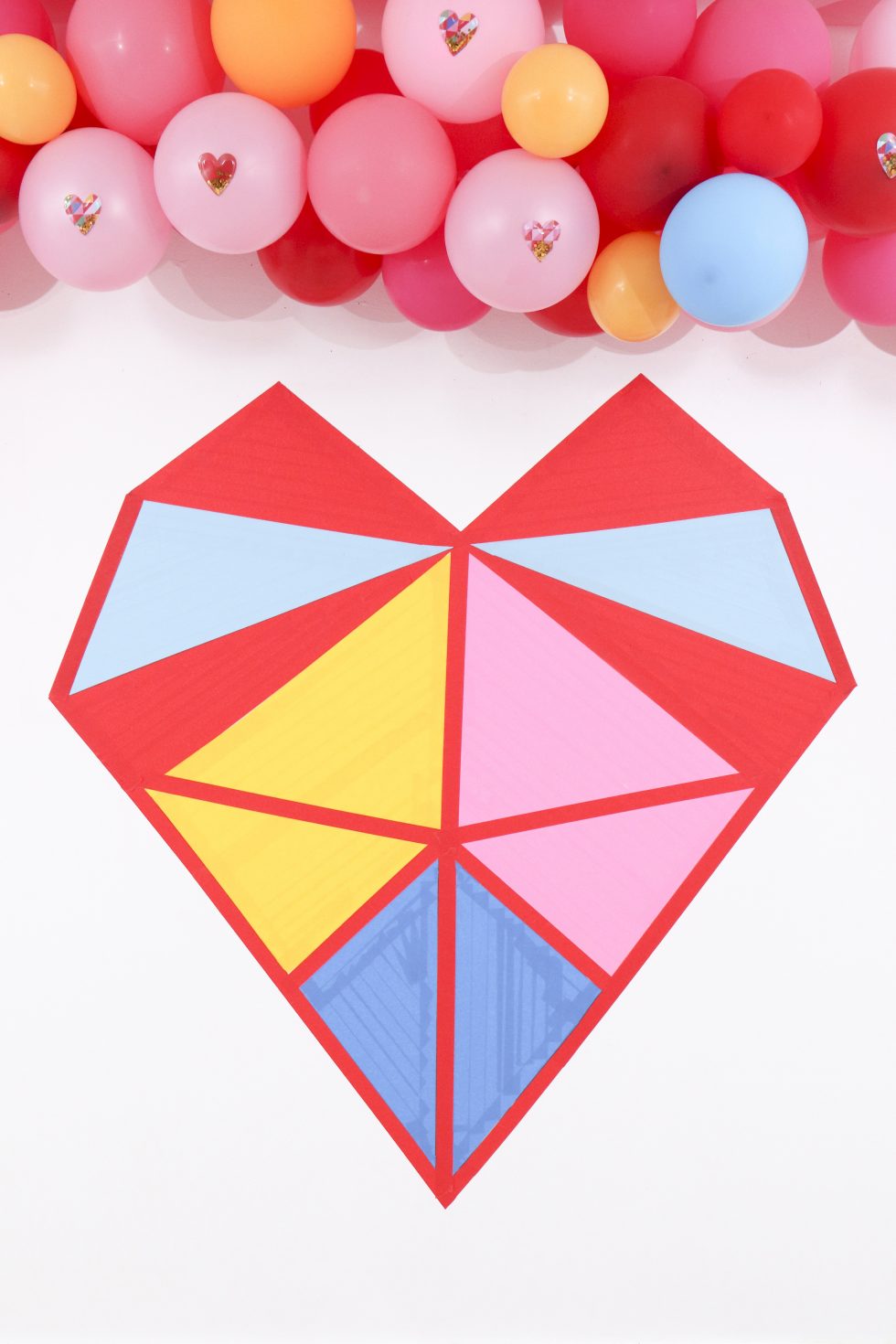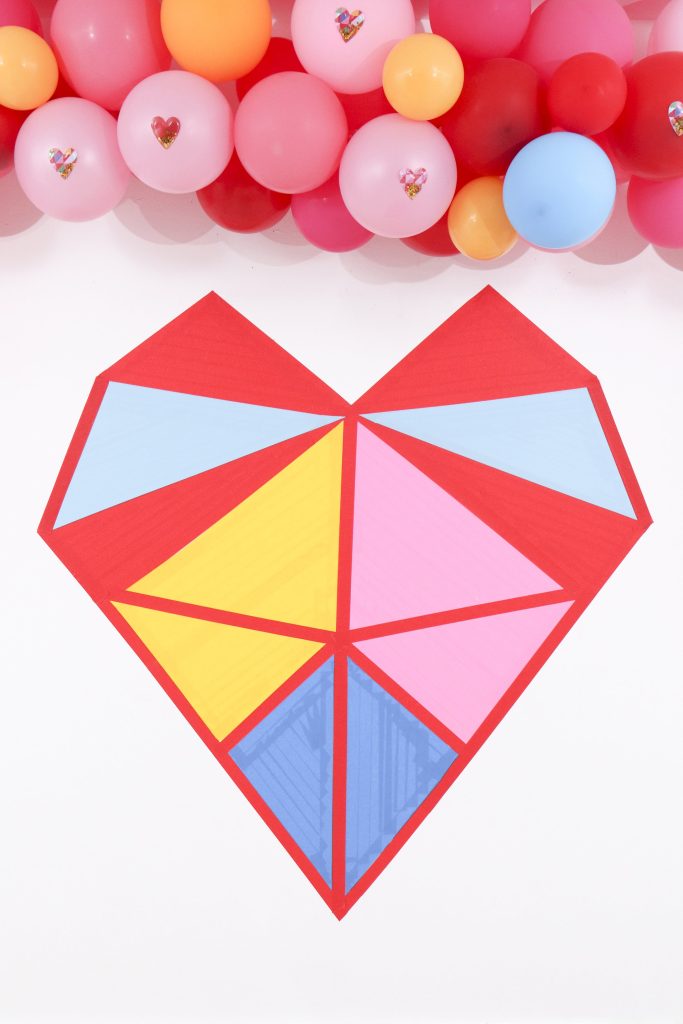 You can get more details on this backdrop HERE.
5. Science Themed Backdrop
One of the easiest masking tape backdrops I created was for two kid's science-themed parties: a "Laboratory of Love" Valentine's Day party, and a "Slime Lab" Valentine's Day Party.  For both, I created a giant beaker on the wall using red masking tape, and added just a few heart-shaped stickers and some balloon "bubbles" to complete the look. This idea would also be great for a "Mad Scientist" Halloween party, using different colors of masking tape.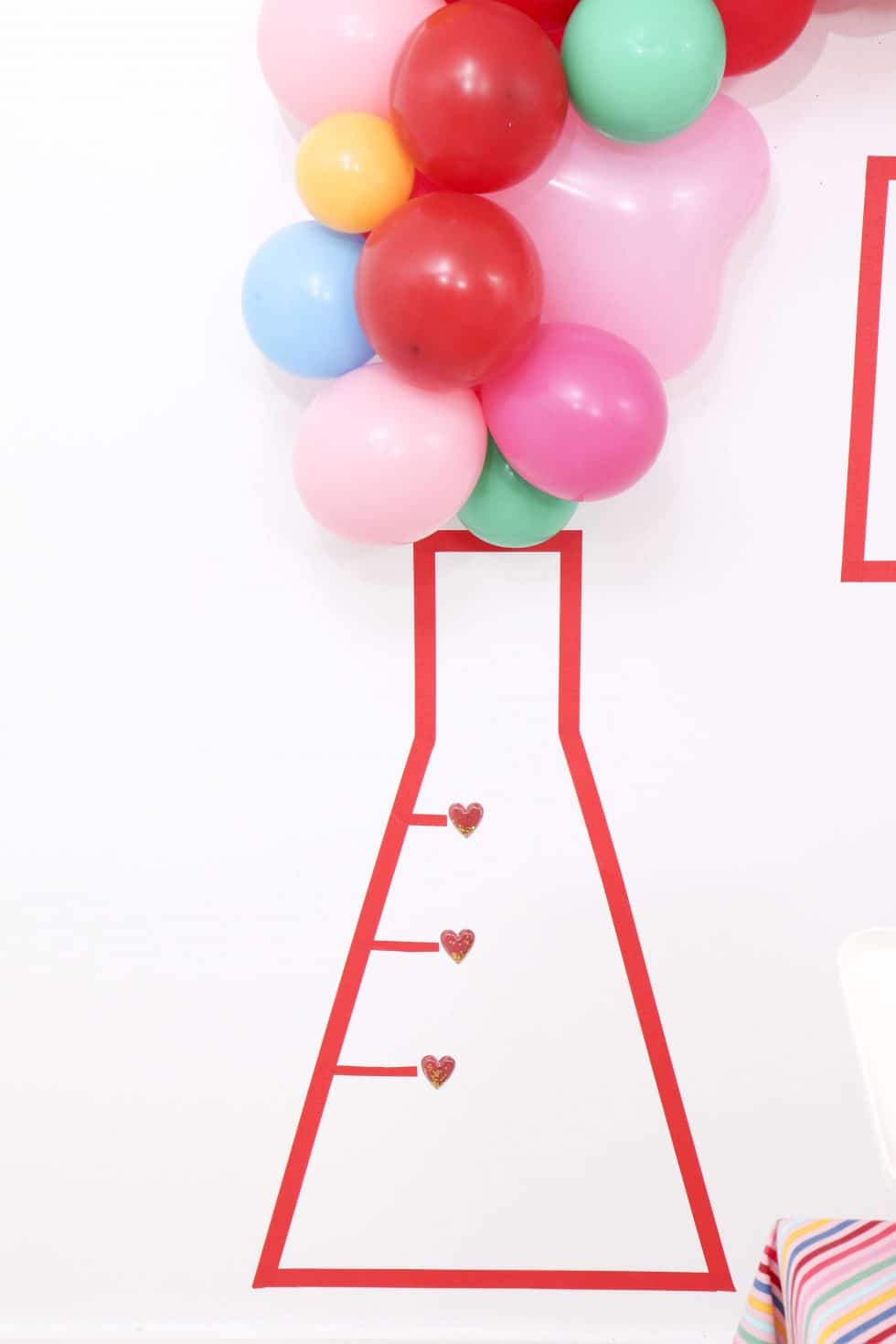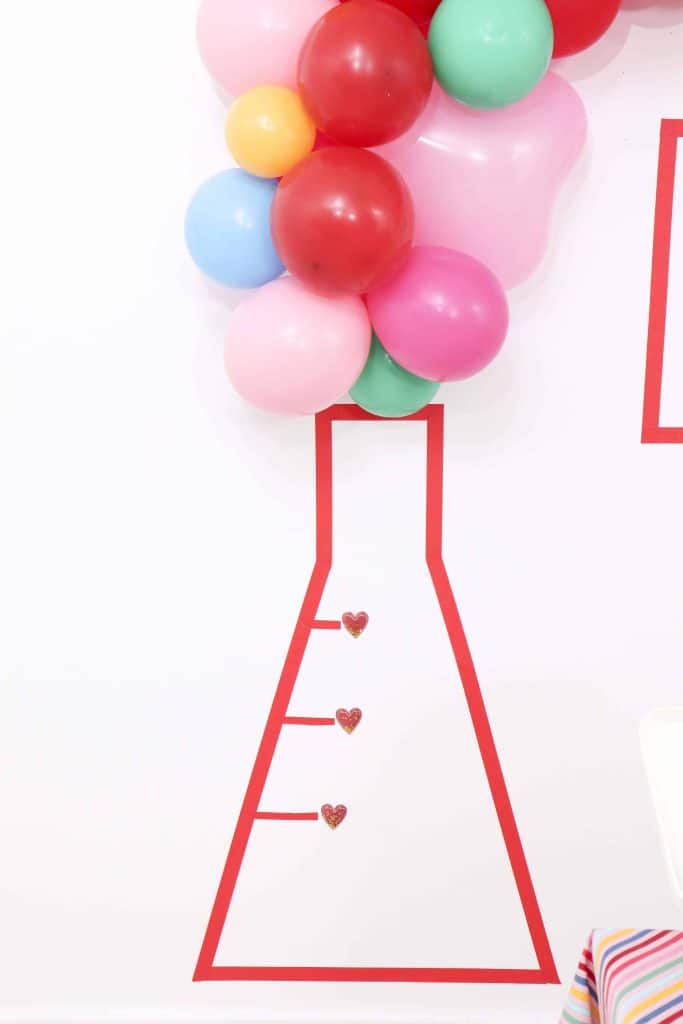 6. City Skyline Backdrop
One of my favorite masking tape backdrop ideas was to create a city skyline for a Comic Book Superhero Party. Because all of the buildings are created with straight lines and you're only using black, it's not very difficult to create, but the end result is really eye-catching.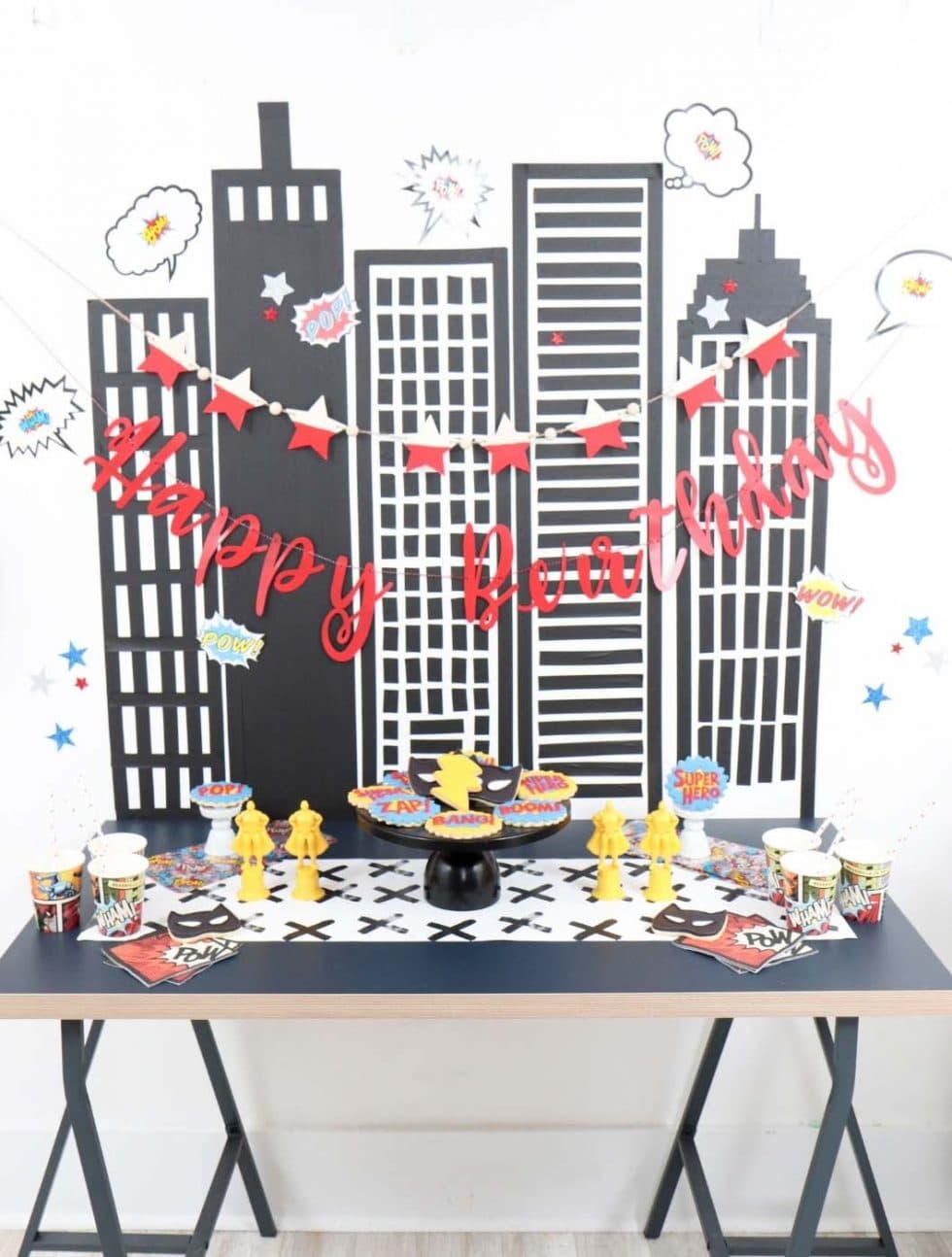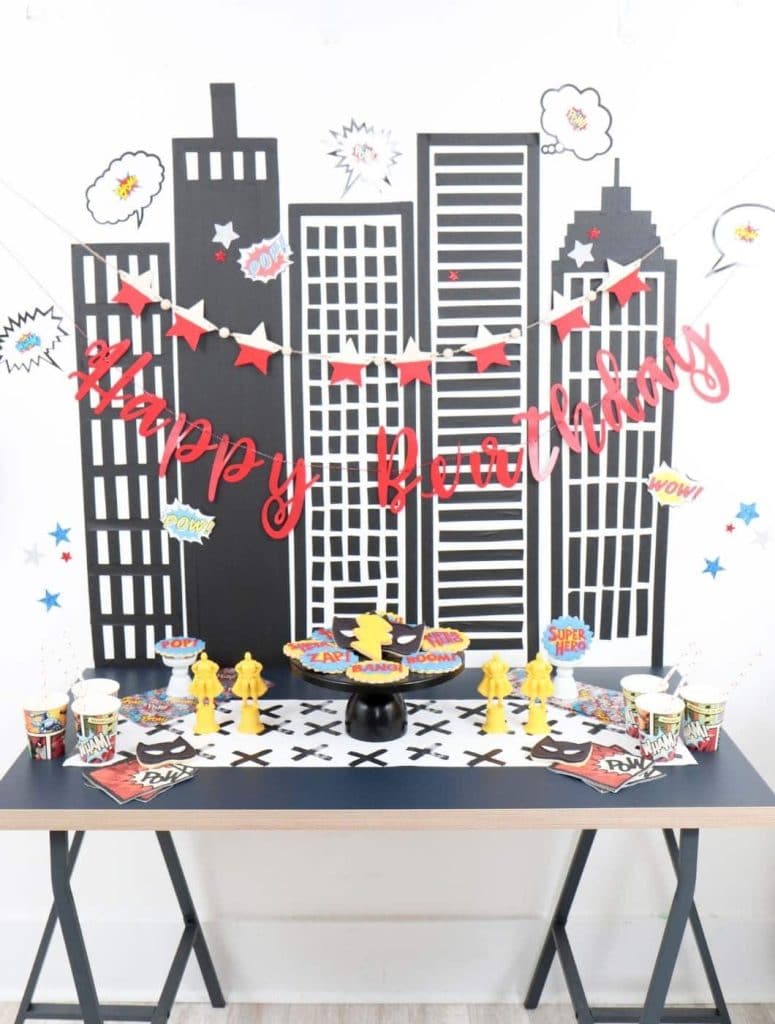 Get more details on this backdrop and party HERE.
7. Wonder Woman
For a more specific superhero backdrop, this Wonder Woman logo backdrop is great for a Wonder Woman 1984 movie party, or a birthday party for a particularly strong girl! You could easily also create this in the traditional Wonder Woman logo gold.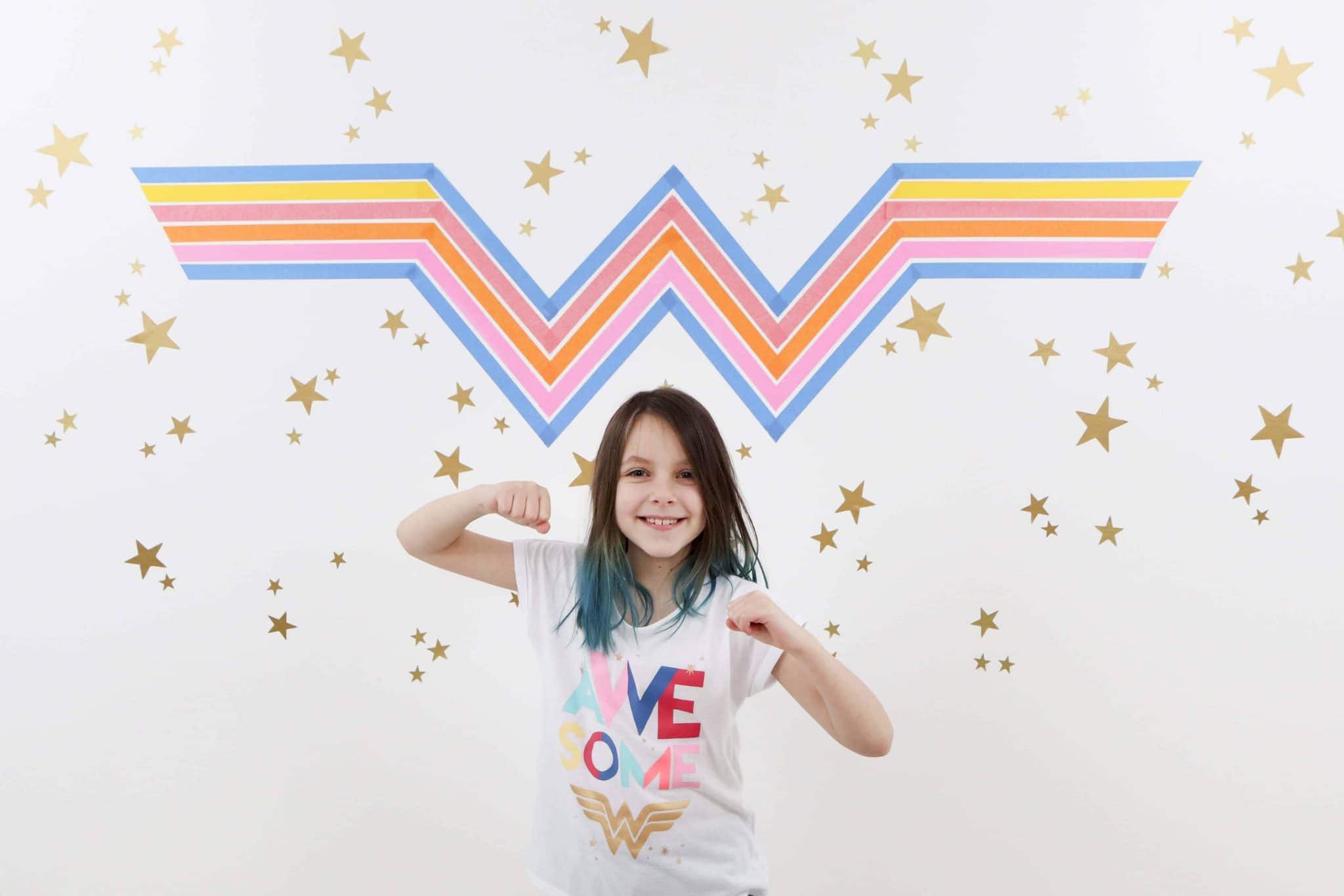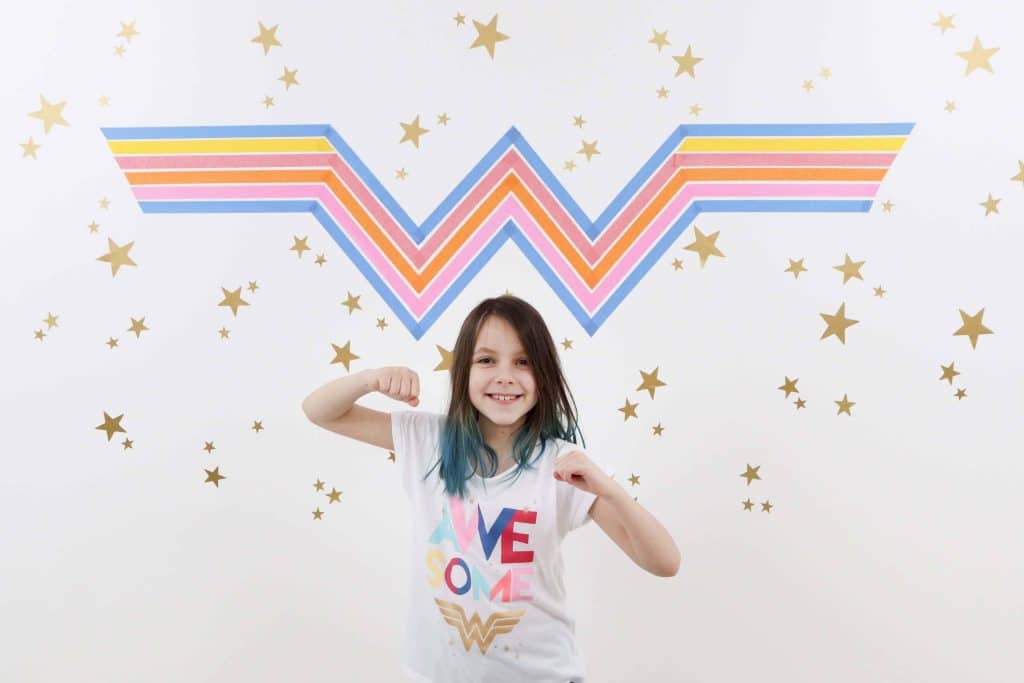 See the rest of the Wonder Woman Party details HERE.
8. Frankenstein
One of the first large masking tape backdrops I created was this huge Friendly Frankenstein backdrop for a Frankenstein-Themed Kid's Halloween Party. One of the first, and also….one of my favorites. He just came out so cute!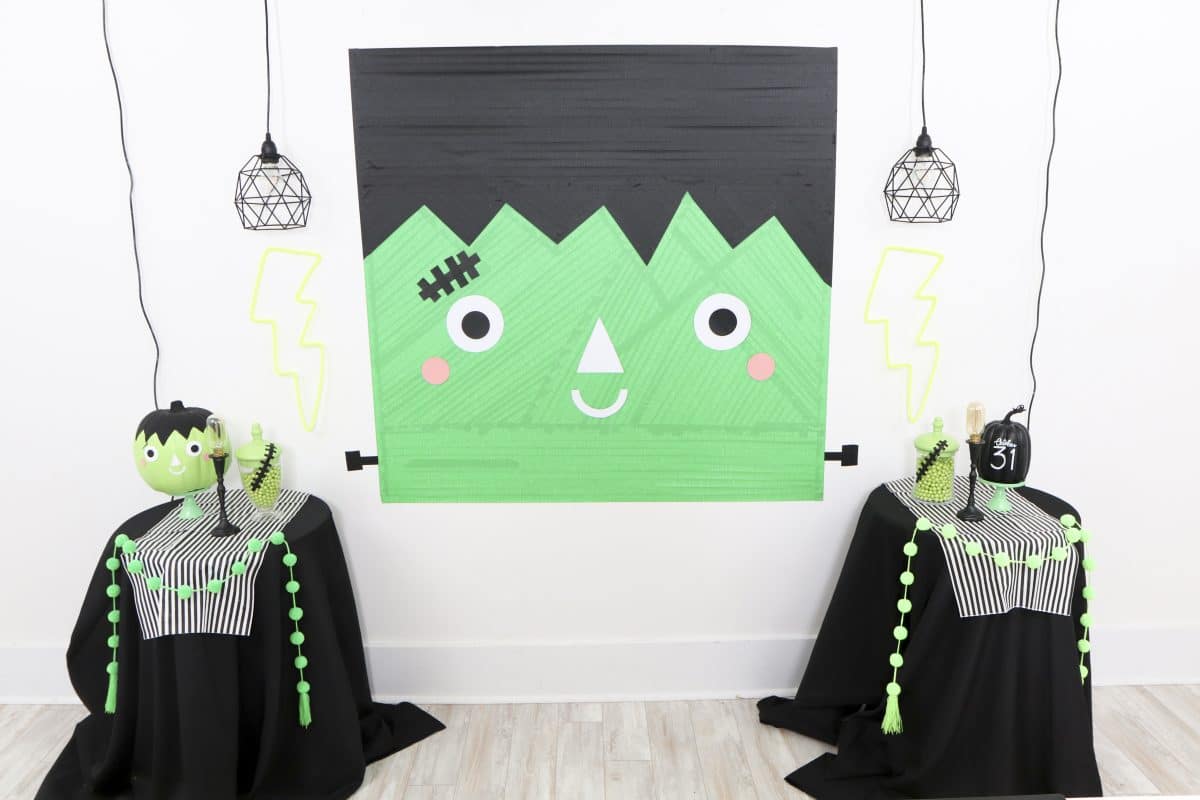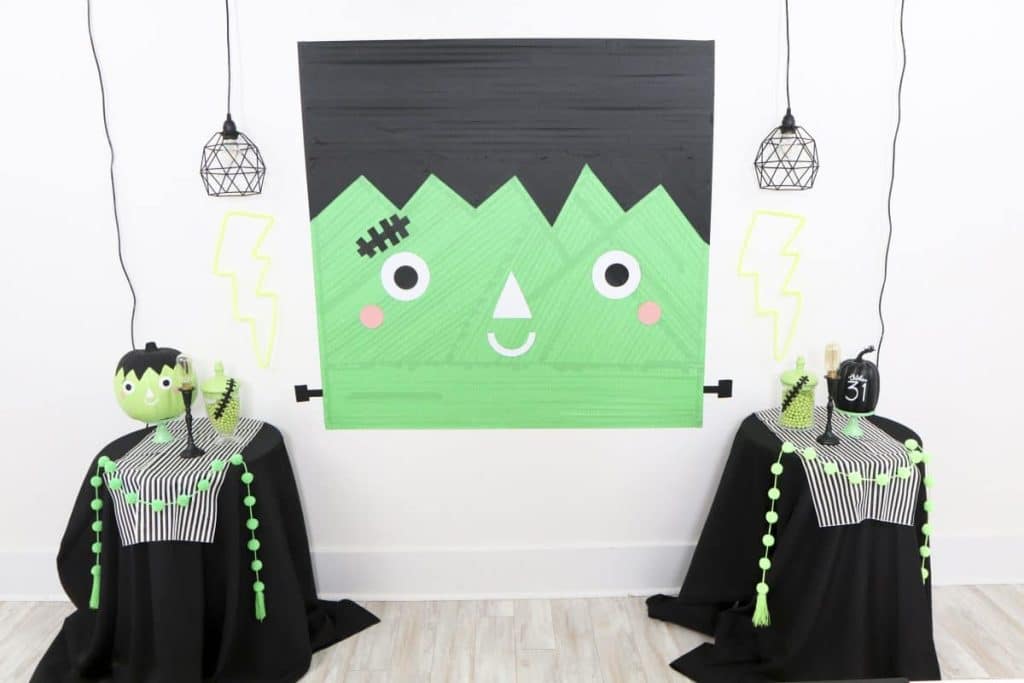 You can get step-by-step instructions for creating the Friendly Frankie backdrop HERE.
9. Holiday Snowflakes or Stars
If you're short on time, a really simple way to create a pretty party backdrop is by using masking tape to create snowflakes or stars in the party colors. Five pieces of tape each, and voila, you're done! I added these neon and gold snowflakes to my Making Spirits Bright Neon Holiday Party.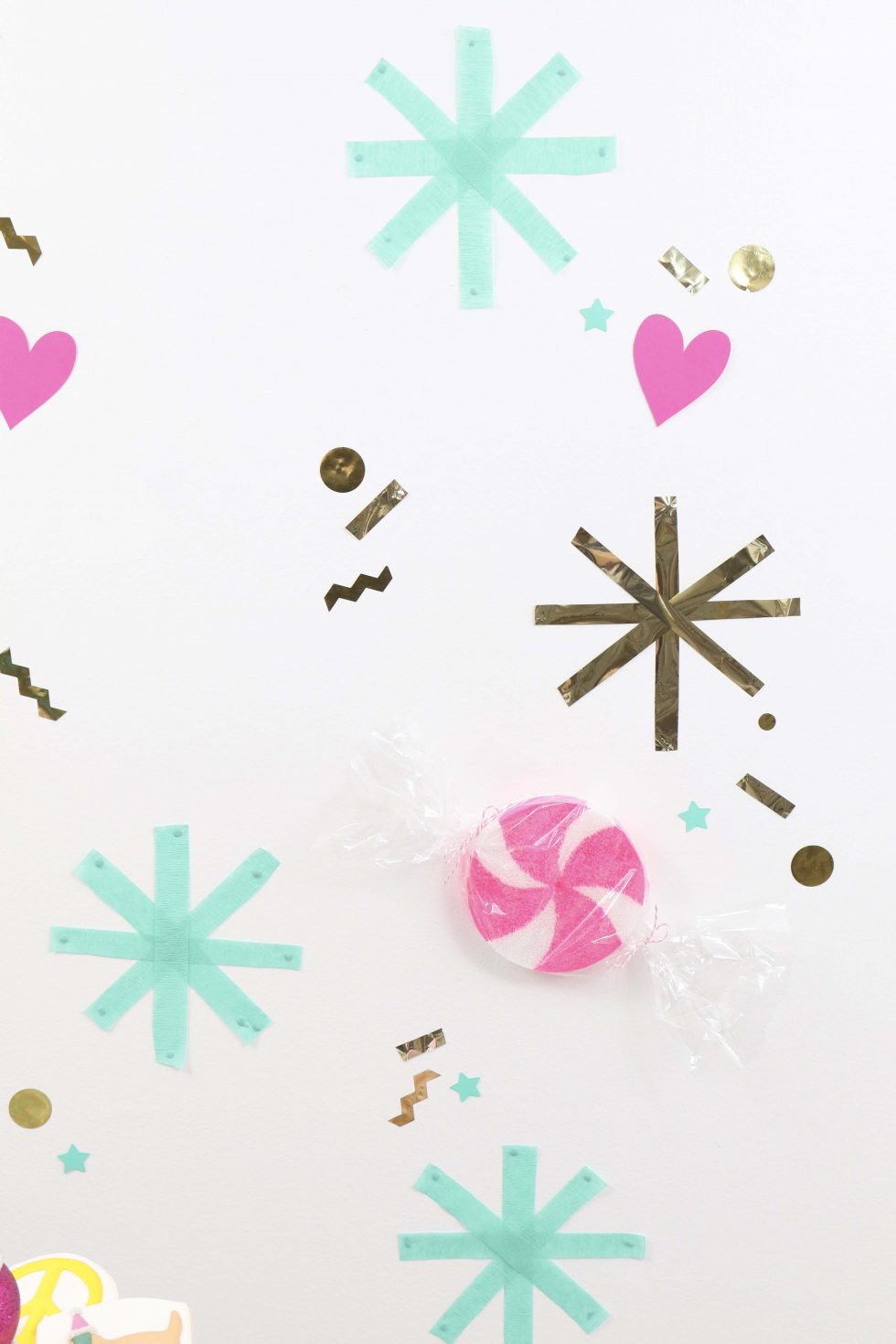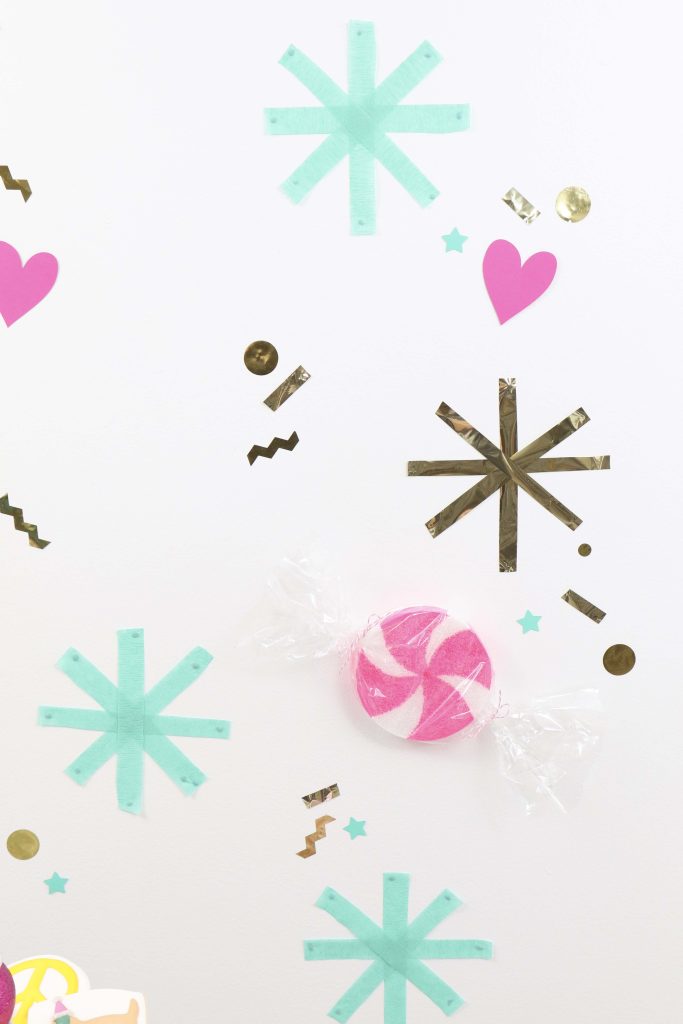 You can see more details from that party HERE.
10. Basketball
Possibly even simpler than the making tape snowflakes is this basketball backdrop I created out of masking tape for a March Madness Party. Just a couple of squares made out of black tape, and you've got a basketball backboard on your wall! A round table and some netting just under it creates a really fun basketball hoop table for drinks or desserts. You could also easily create a football goal or other sports themed backdrops with tape.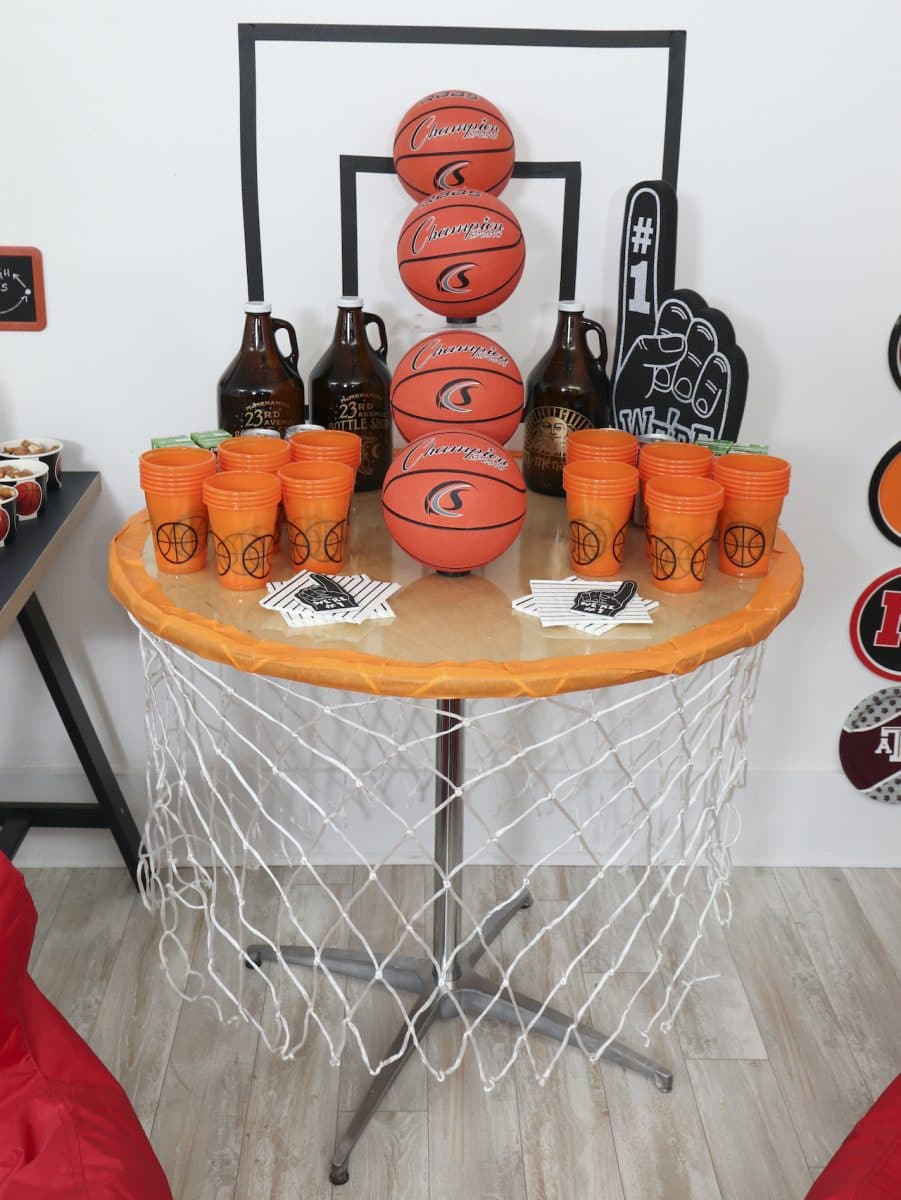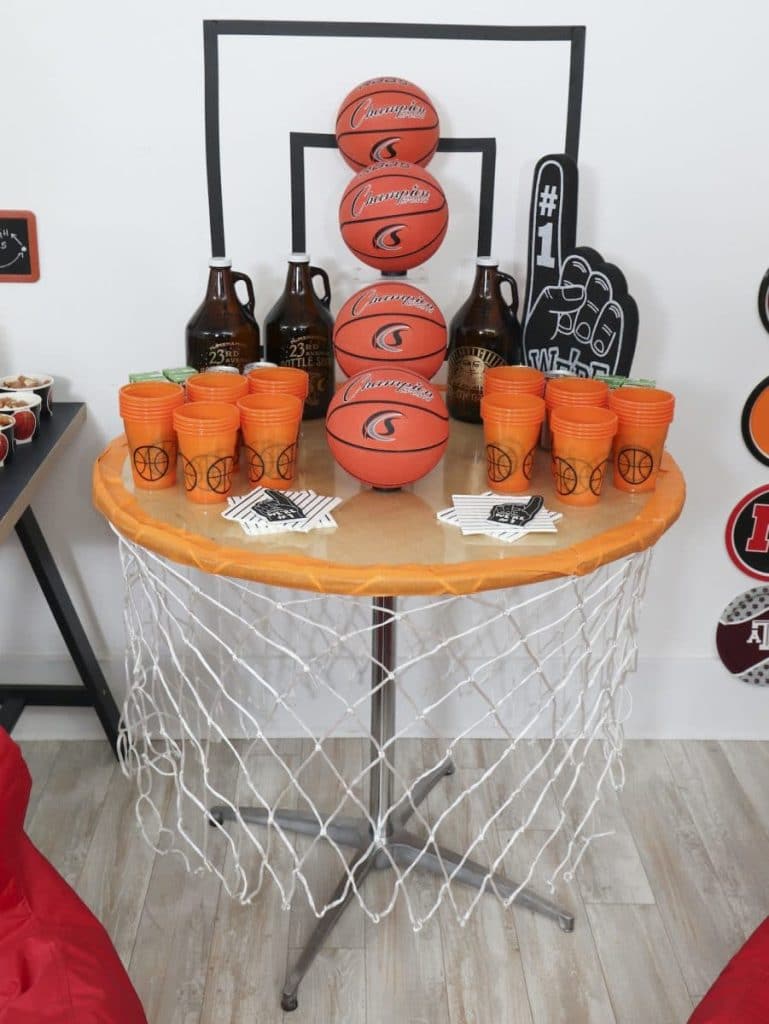 You can get the rest of the details for the March Madness Party HERE.
I hope this list has inspired you to grab yourself some masking tape and get creative. There is an endless amount of ways you can use this versatile supply to make your party stand out and create fun memories. I'd love to hear your ideas in the comments!
Don't forget to head over to my Amazon shop to grab the materials you need. And for more backdrop ideas, check out the Creative Backdrop Ideas for Parties post!
Happy Creating!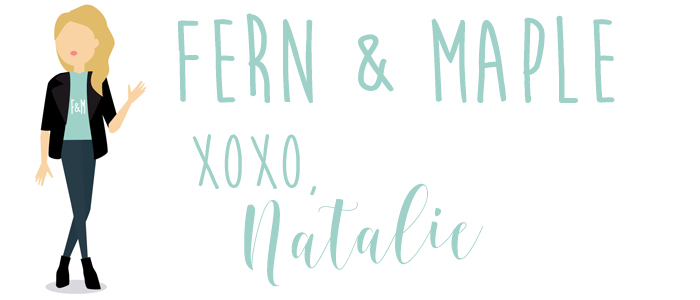 PIN FOR LATER: