DIY Wednesday Addams Place Cards are sure to make a deadly impact at your next Wednesday Addams party. If you're a fan of Netflix's new show about Wednesday Addams and are looking for a unique way to make your table setting stand out, DIY Wednesday Addams place cards are the way to go!
You can have some ghoulish fun making them by using names given to Wednesday by Gomez Addams and others for your guests. Then replace the cards with faux switch blades – stabbing is, after all, Wednesday's favorite pastime.
Your guests will love the extra attention to detail and your table will look extra goth chic – enjoy an Instagram-worthy table setting fit for Wednesday and the rest of the ghoulish Addams family!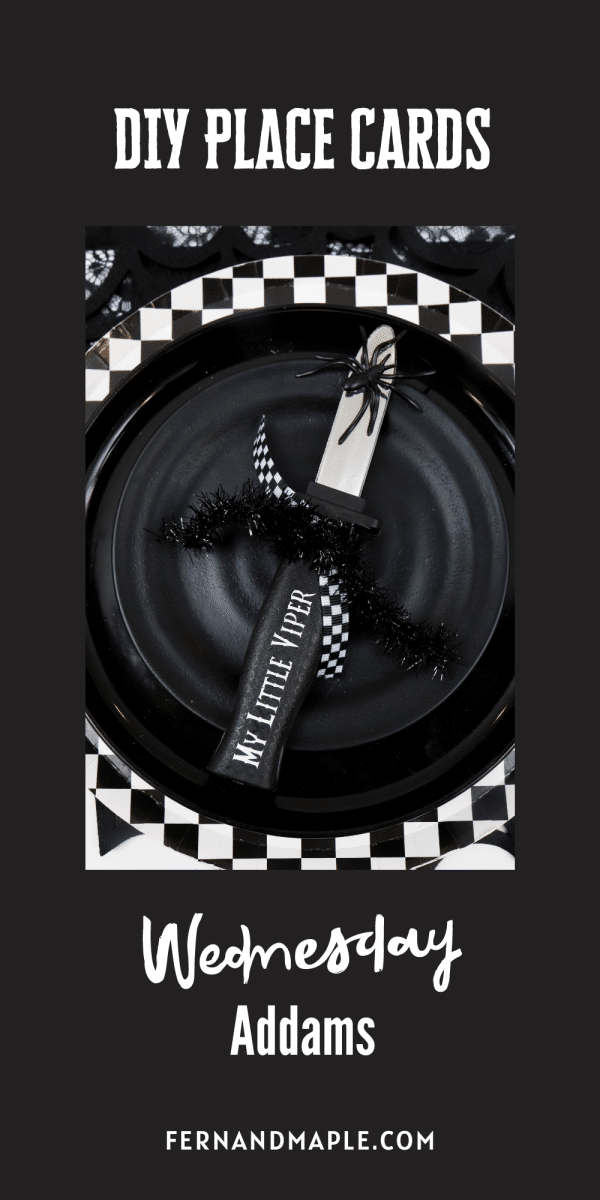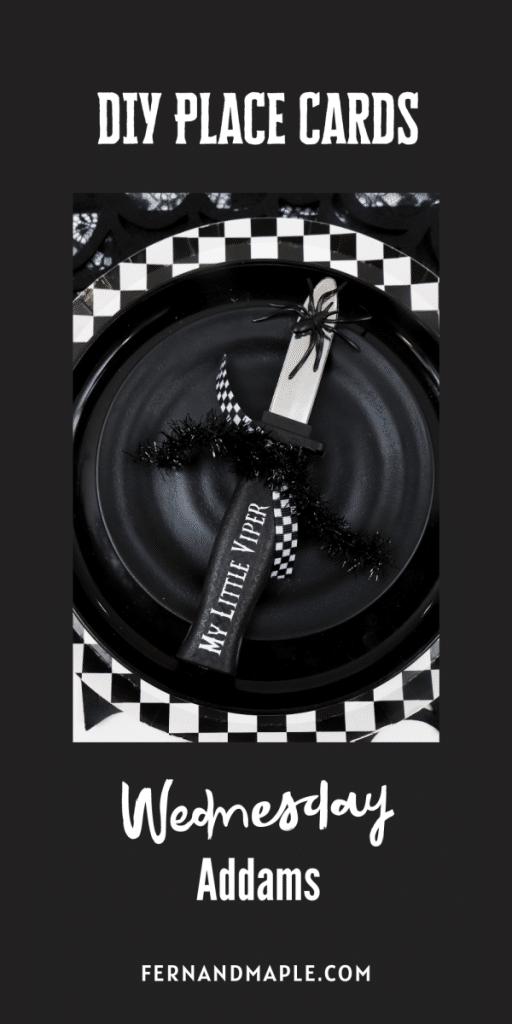 How to Create Wednesday Addams Place Cards For Little Vipers
Wednesday Addams might not be everyone's favorite, but there's no denying her unique style. If you're looking to transform a regular table setting into a Wednesday do-it-yourself masterpiece, start with Wednesday Addams place cards!
All you need is some affordable blades and black tinsel to get started. Finish your blades with a black & white checkered ribbon for a fun and easy DIY that oozes an intimidating Wednesday vibe. And when it comes to Wednesday-themed gatherings, especially birthdays, don't forget the spiders – they're a must!
Follow these simple steps and you've got yourself some unforgettable Wednesday-approved place cards in no time. Get ready to set the table for your Wednesday affair!
Top 5 names Gomez Addams gave Wednesday in the Netflix series:
Wednesday Addams has largely become known to the world as the deadpan character made famous through her appearances in the Addams Family franchise. While fans would instinctively know her name and look, they're often unaware of lesser-known aliases her father, Gomez lovingly bestowed on Wednesday, such as:
'My Little Viper' – this one is my favorite as it signals her slyness and ability to surprise opponents even when outnumbered!
'My Little Storm Cloud'
'My Little Death Trap'
'Our Little Scorpion'
'My Little Tormenta'
While Wednesday was certainly happy to have Gomez's love and attention, it could be argued that she took issue with such doting nicknames. It's no wonder we caught Wednesday rolling her eyes at the use of these terms more than once!
Other nicknames that were given to Wednesday in the Netflix series:
In the Wednesday Addams Netflix series, Wednesday tends to get under people's skin and provoke interesting reactions which have resulted in a wide range of nicknames. Here are just a few of 'Wednesday's nicknames:
'Grim Reaper Barbie' – Tyler
My Pig-Tailed Protégé' – Uncle Fester
'My Little Rain Cloud' – Morticia
'Velma' – Sheriff Galpin
Any of these names as well as names of other characters in the series would be perfect for these place cards. Ask your guests who they prefer or have some fun and assign them based on your view of their personality!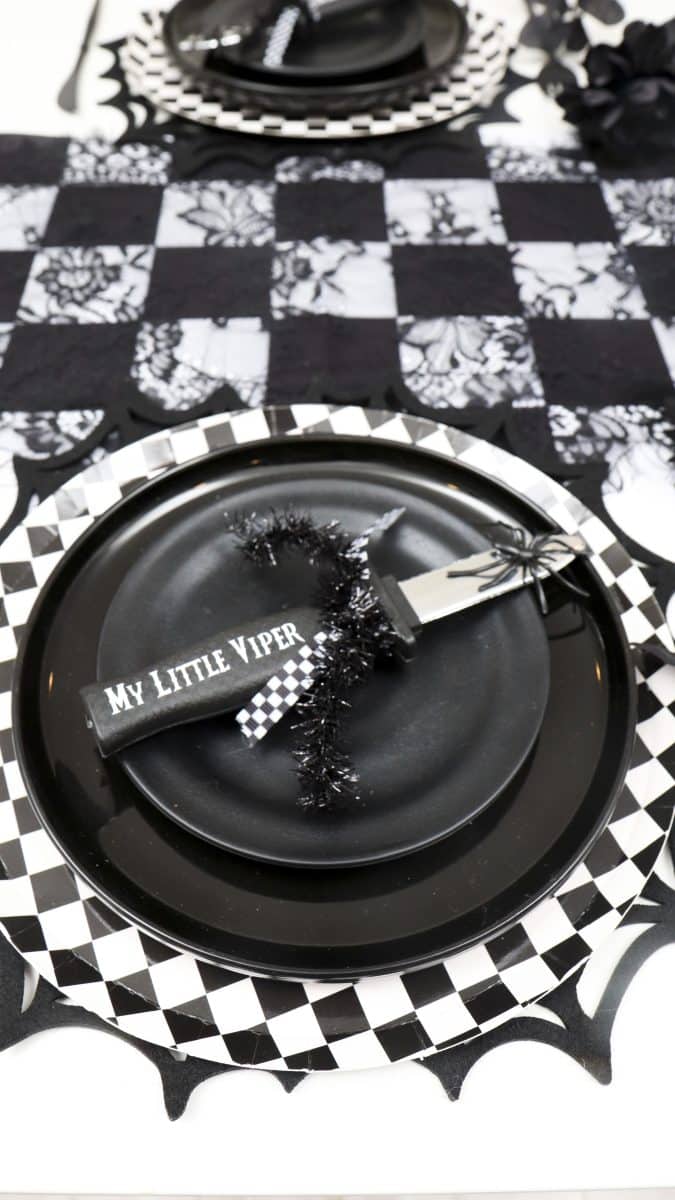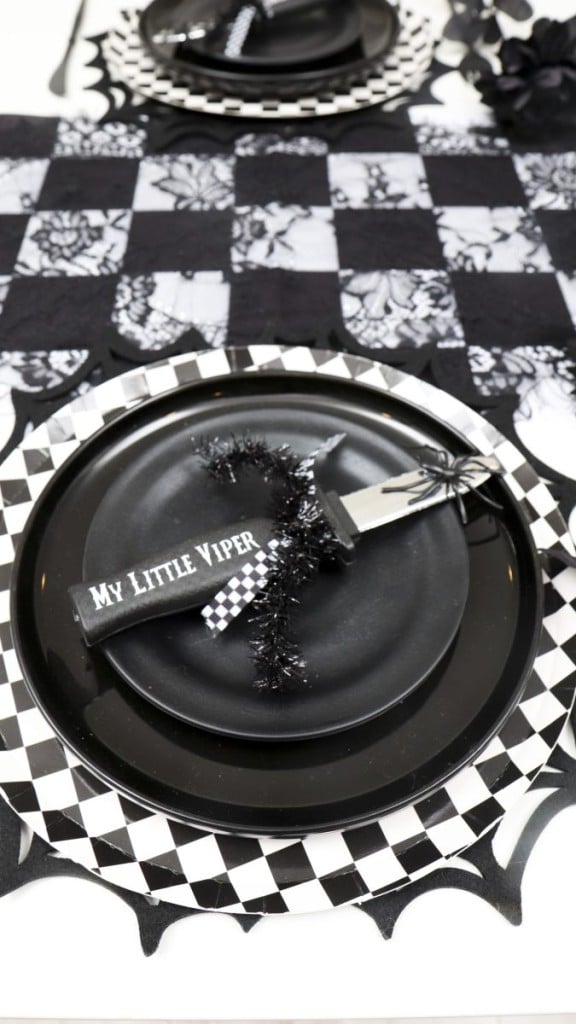 What you need to make DIY Wednesday Addams place cards:
How to make DIY Wednesday Addams place cards:
Watch this video or read on for step-by-step instructions. While you are there be sure to check out more Wednesday Addams-themed crafts & party ideas!
First, cut your Wednesday nickname out in white vinyl (or alternatively use gothic-style letter stickers). I used a font I purchased from Etsy called Full of Woe, it replicates closely the font used in the Wednesday Netflix series.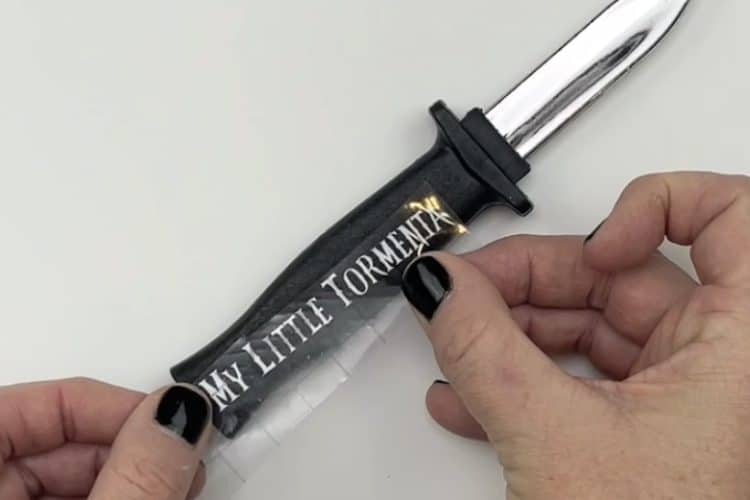 Next, tie a length of black & white checkered ribbon around the top of the blade handle. Trim to preference.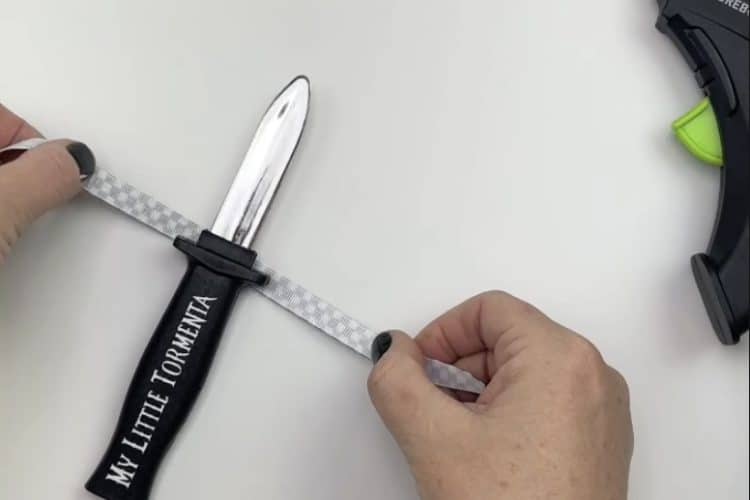 Then, tie a length of black tinsel (or alternatively yarn or lace) around the top of the blade handle. Trim to preference.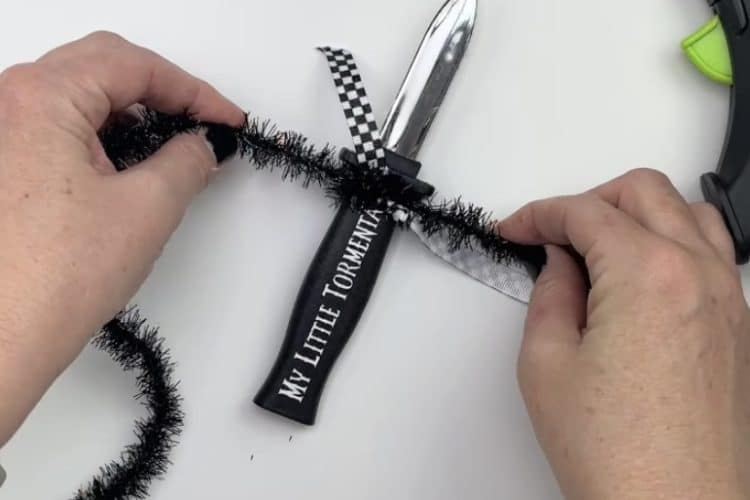 Finally, glue a spider to the blade.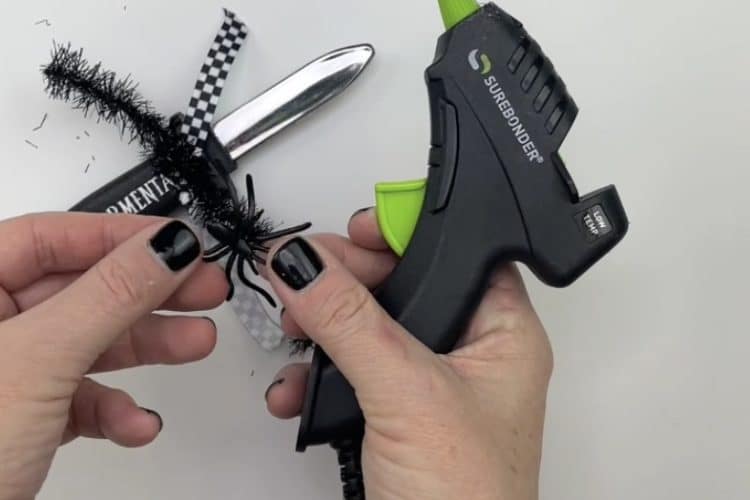 For an easy & impactful Wednesday Addams vibe for the table, I think these DIY Wednesday Addams place cards turned out super cute!
Don't forget to check out my other Wednesday Addams-inspired party and craft ideas:
Happy Partying!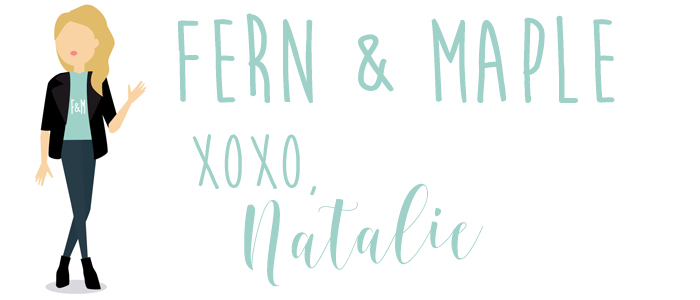 As a blogger, I sometimes receive compensation and/or products in exchange for my styling and crafting services. I also may earn a small commission from any sales that result from affiliate links on this page. As always, all project ideas and any opinions expressed here are my own. For further information on our disclosure policy please check out our disclosure page.
PIN FOR LATER: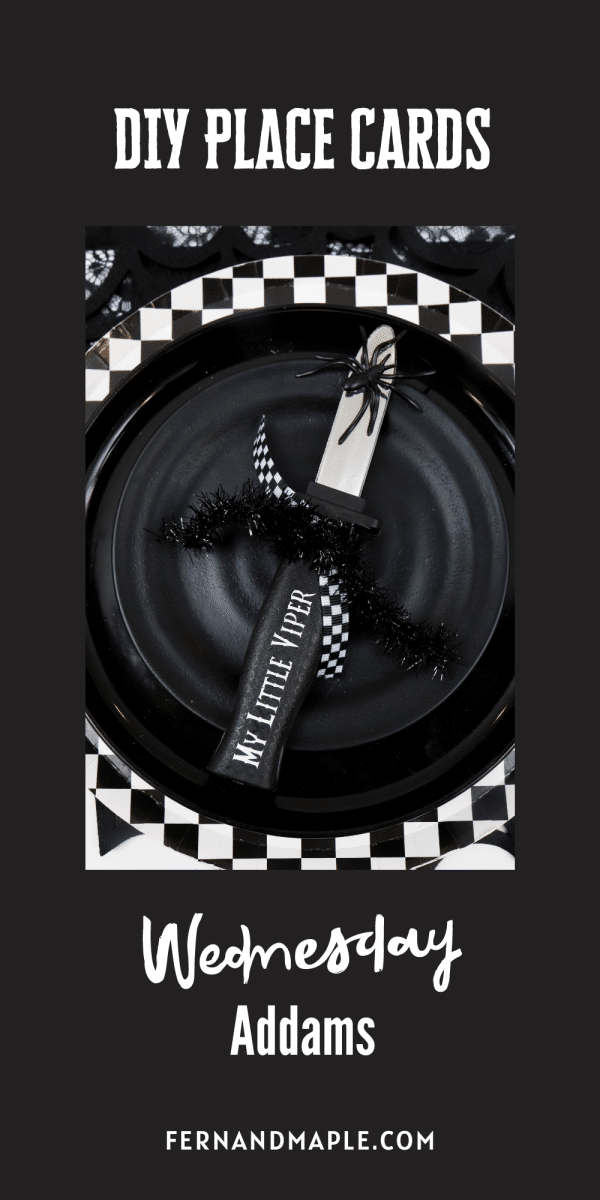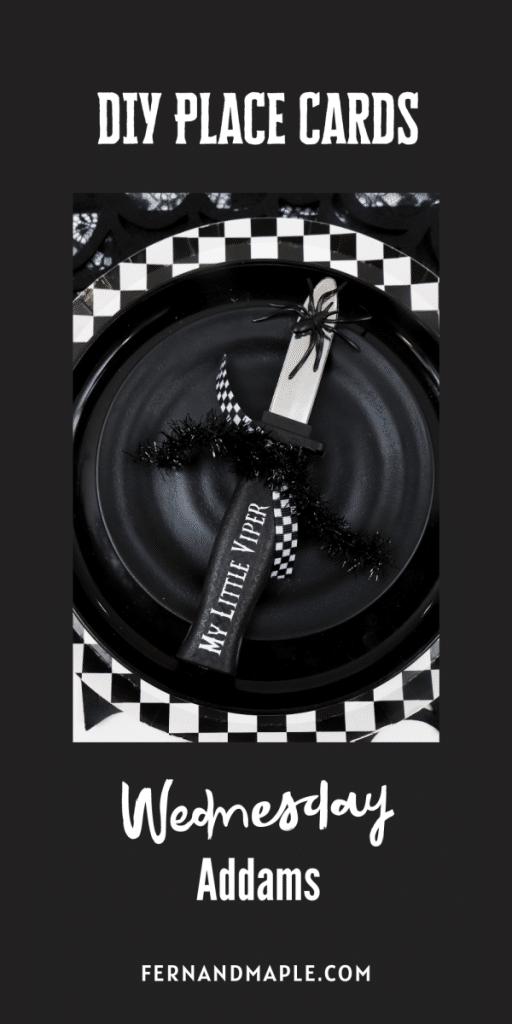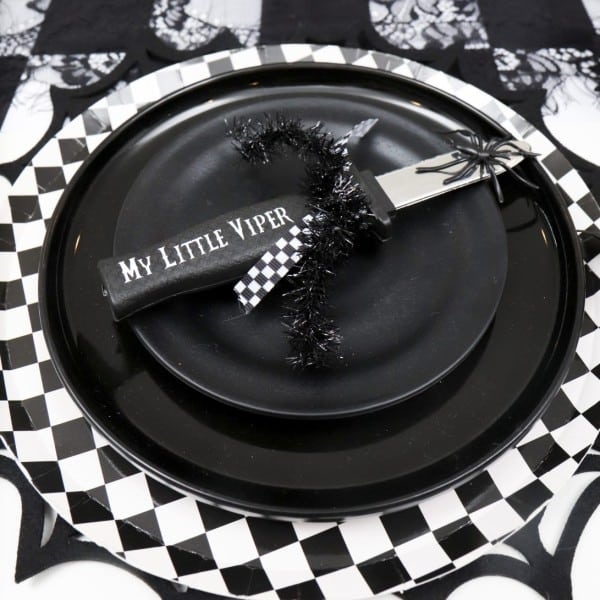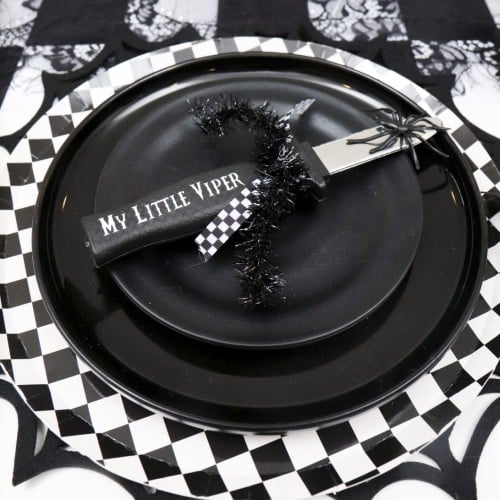 DIY Wednesday Inspired Place Cards
Print Instructions
Hosting a friendly Wednesday Addams party? Make it extra special with DIY Wednesday Addams place cards! You'll have your guests talking as they 'mourn' their dinner together.
Instructions
First, cut selected Wednesday nicknames out of white vinyl (recommend Full of Woe font)

Next, tie black & white checkered ribbon around the top of the handle and trim

Next, tie black tinsel (lace, yarn or tulle are good alternatives) around the top of the handle and trim

Finally, glue a plastic spider onto the faux blade
Notes
You'll find the fabulous black & white checkered party plates at Jollity & Co party supplies store! You'll fall in love with the "Check It" range like I did.
Plan to Make This?
Please share if you do.  Mention @Fernandmaplestyle or tag #FernandMaple on Instagram.  We'd love to see!