You know me, I love any excuse to celebrate. That's why I adore the idea of Christmas in July – a fun and silly celebration of the traditionally winter holiday in the typically warm and sunny month of July. This celebration is all about taking Christmas and winter holiday traditions and turning them on their heads – making them perfect for summer. Read on for 10 Fun Ways to Celebrate Christmas in July!
P.S. You can visit my Amazon shop for an easy one-stop shop for Christmas in July celebrations!
How to Celebrate Christmas in July
As a blogger, I sometimes receive compensation and/or products in exchange for my styling and crafting services. I also may earn a small commission from any sales that result from affiliate links on this page. As always, all project ideas and any opinions expressed here are my own.  For further information on our disclosure policy please check out our disclosure page. 
1. Set up a non-traditional tree.
Rather than a traditional pine tree that thrives in the cold, why not decorate a palm tree that thrives in the heat? Or, try an artificial tree in a unique summery color, and decorate with summery ornaments. A starfish makes a great tropical tree topper!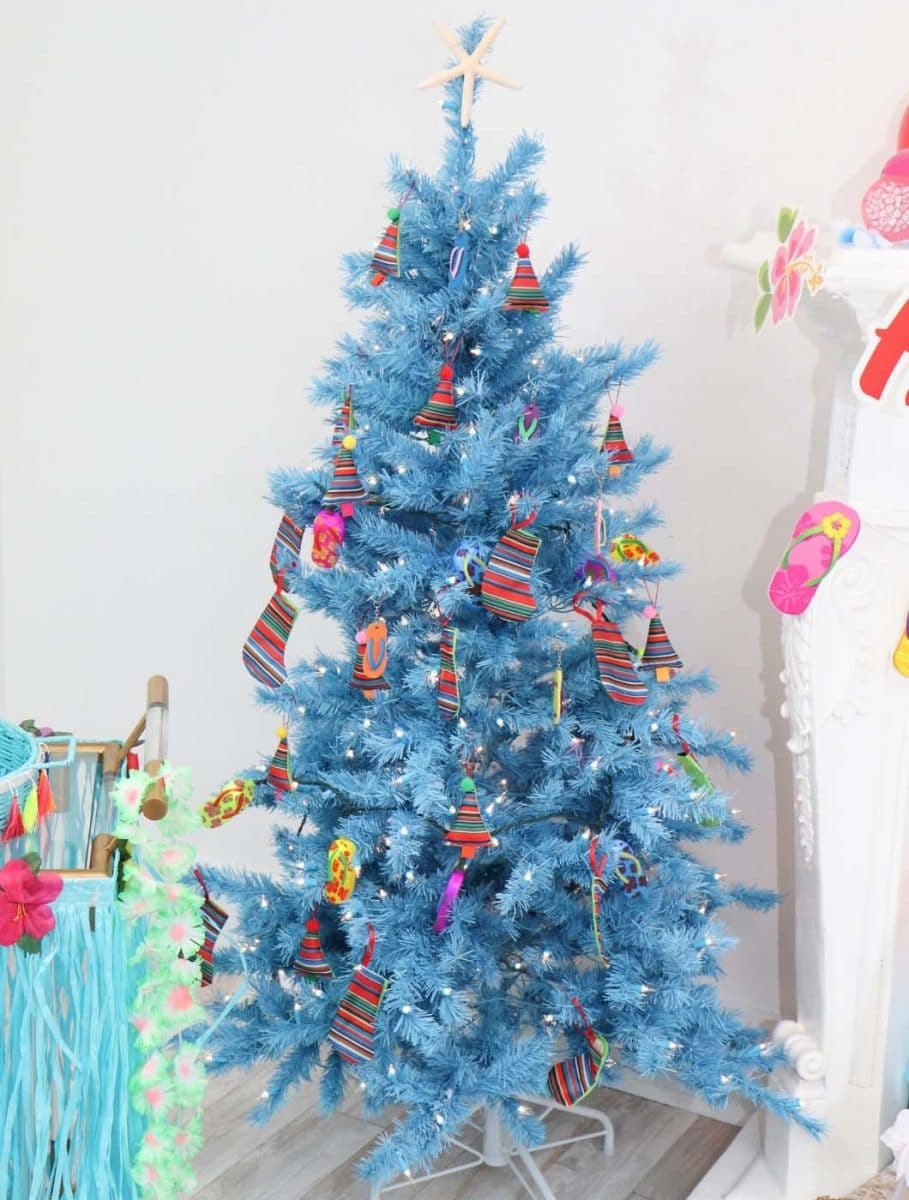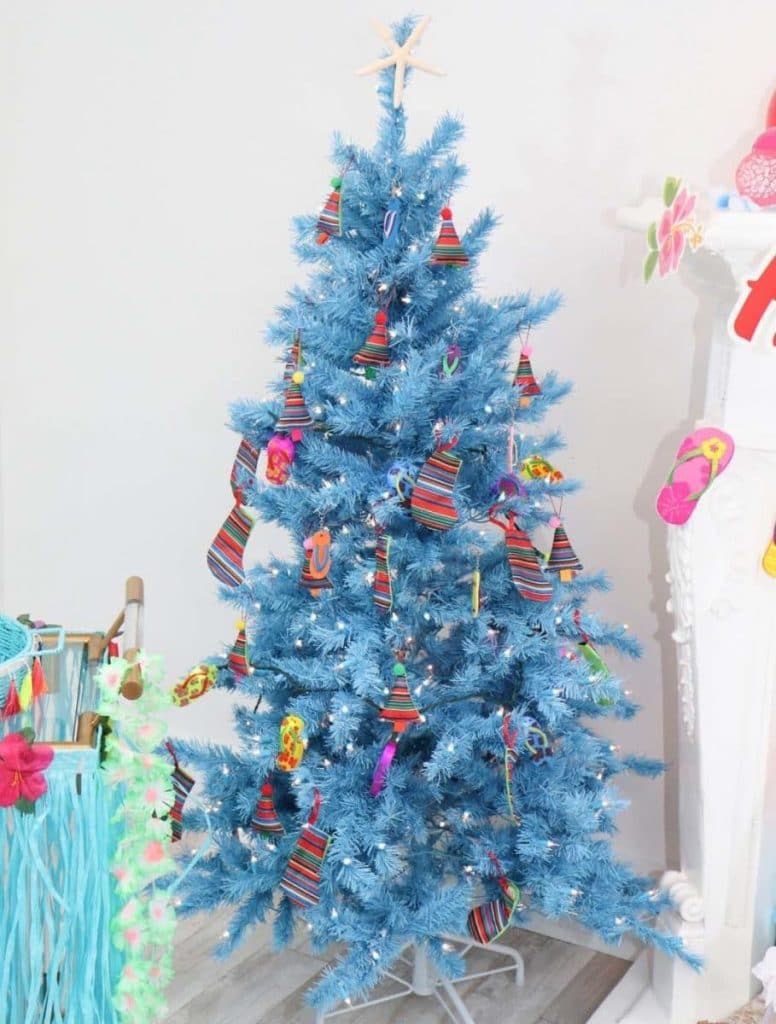 Another fun non-traditional Christmas tree idea is making a tree out of beach balls! You can get the step-by-step instructions for how to create it HERE.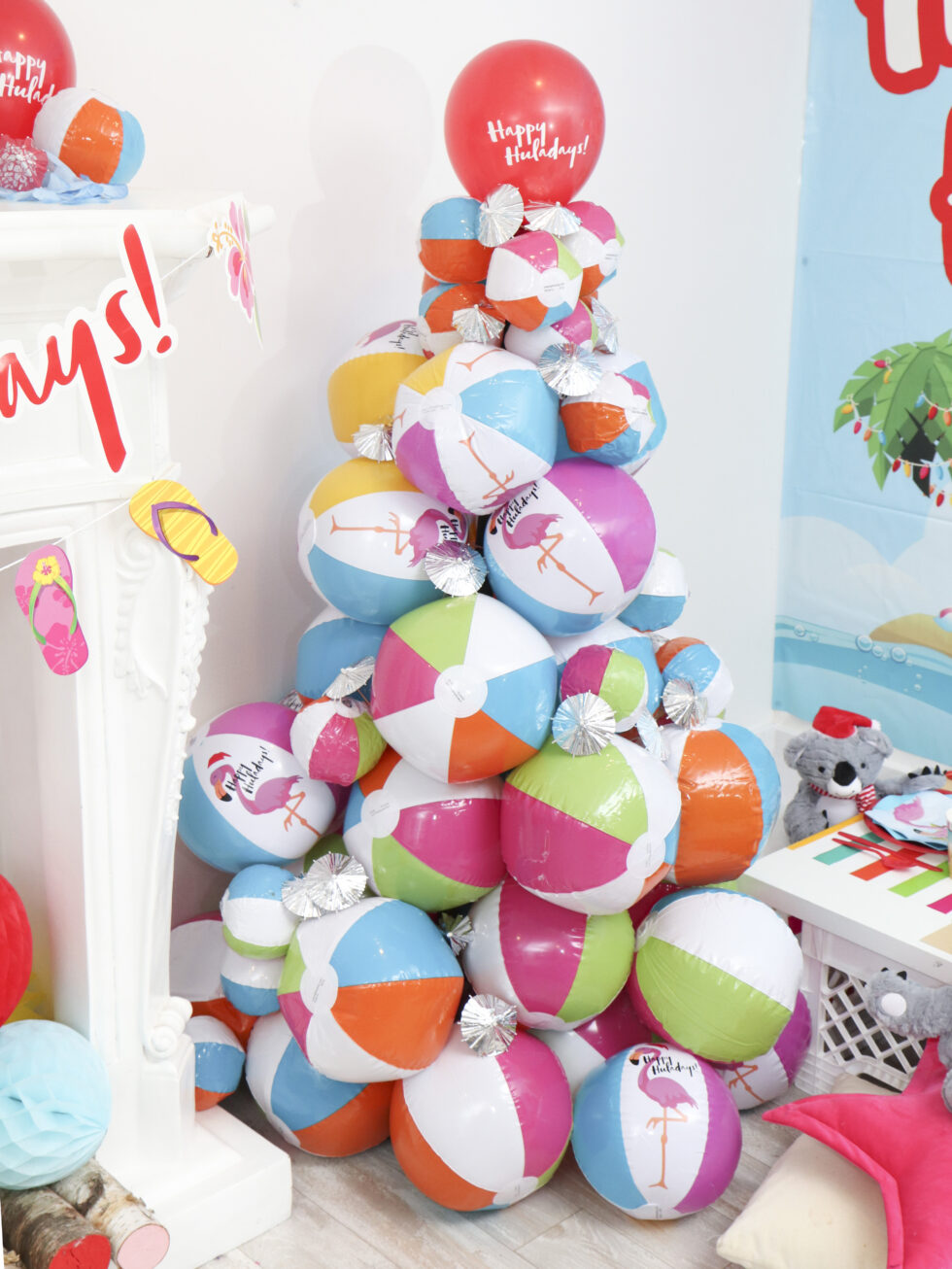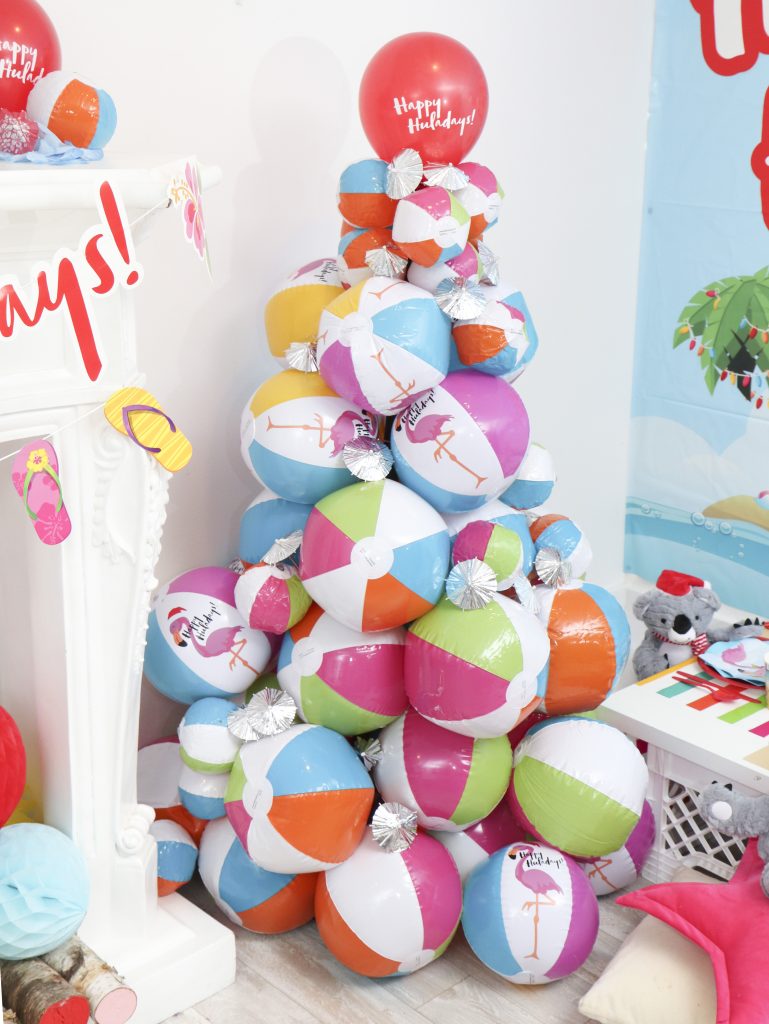 2. Don't skip the lights.
Just because it's summer and the whole block isn't decorated doesn't mean you can't decorate with holiday lights. Switch it up for summer by putting lights on your tropical plants, or finding some light-up flamingos.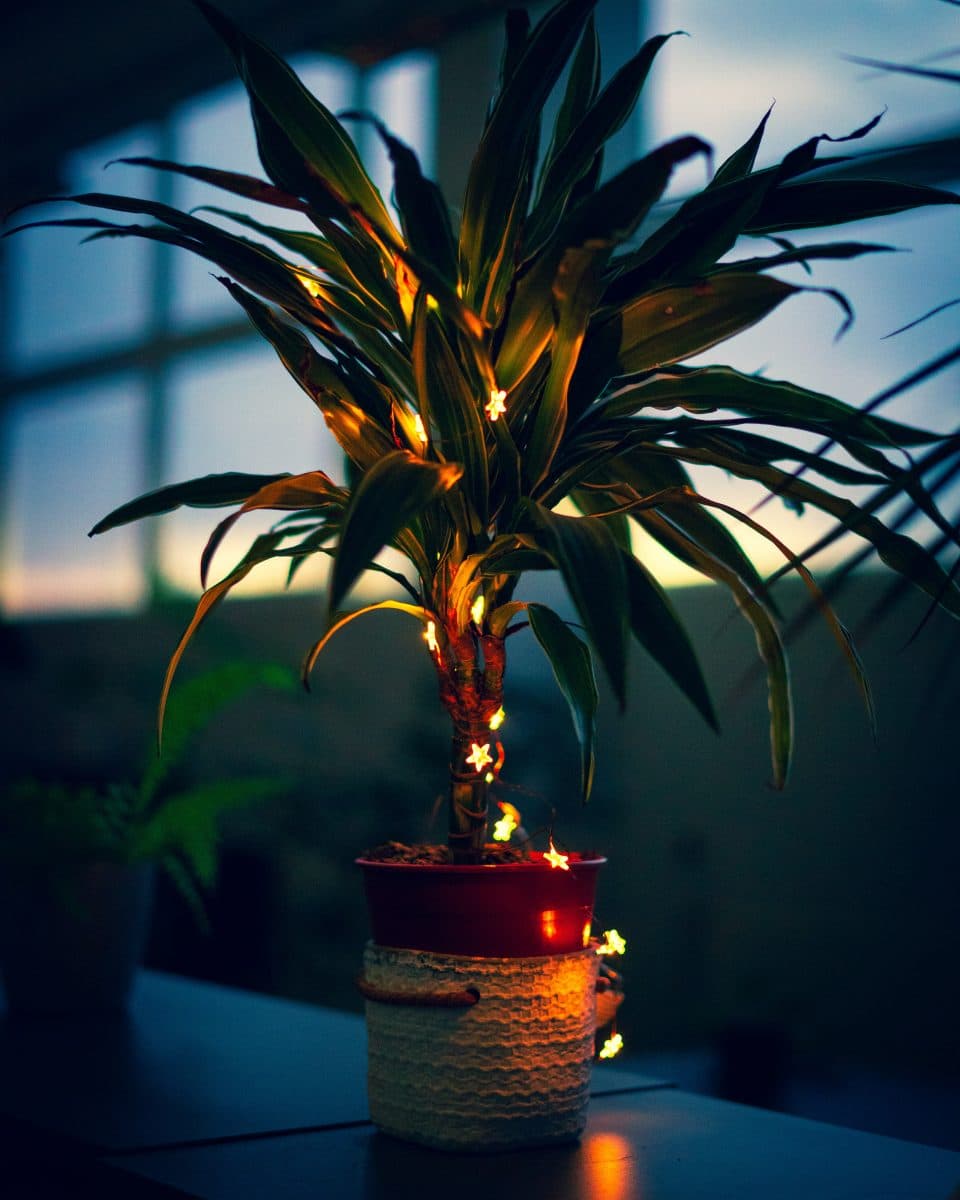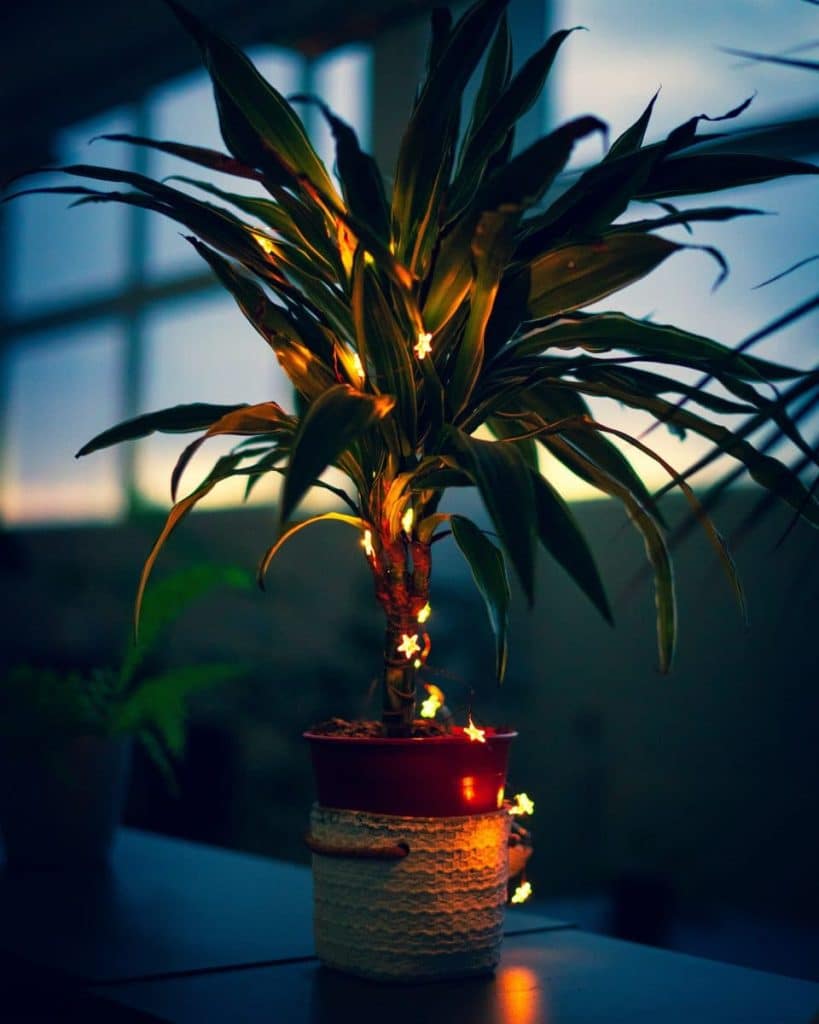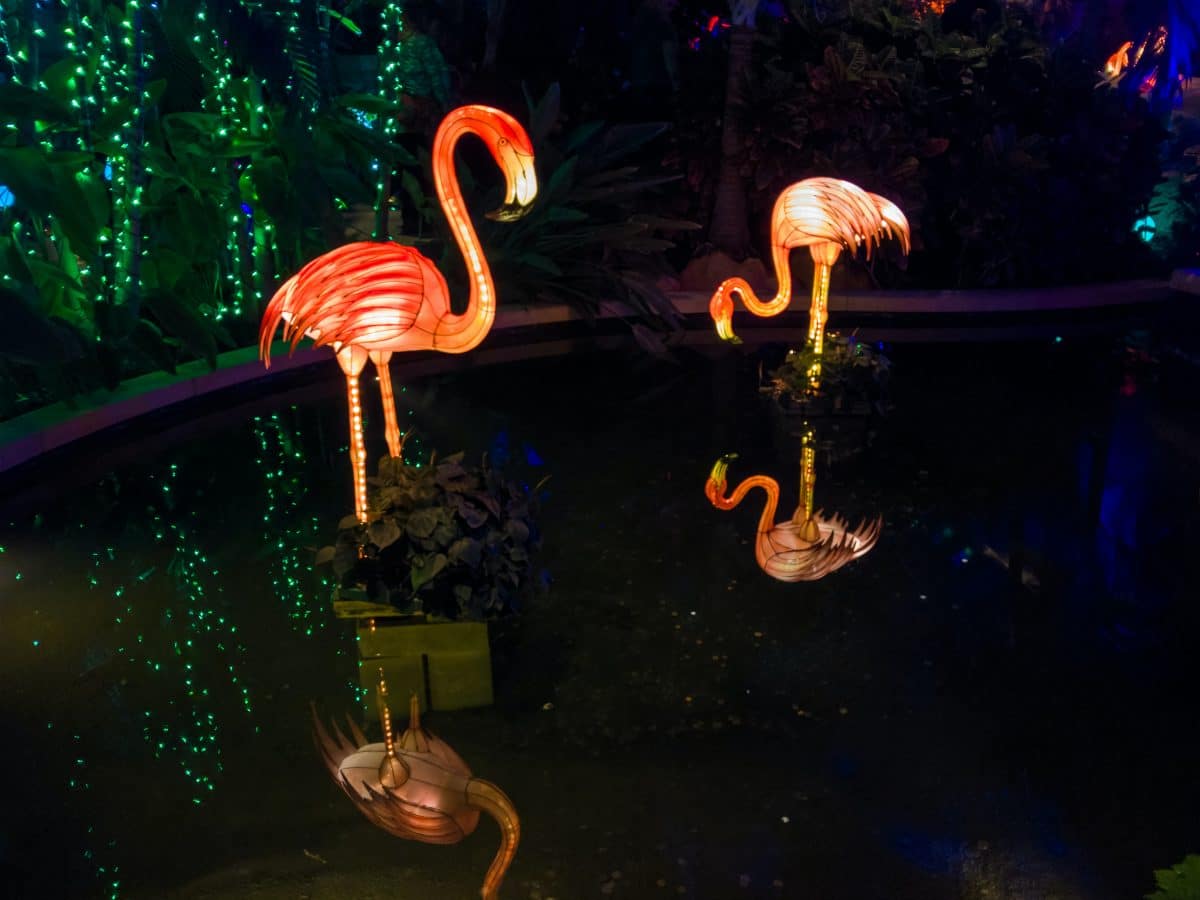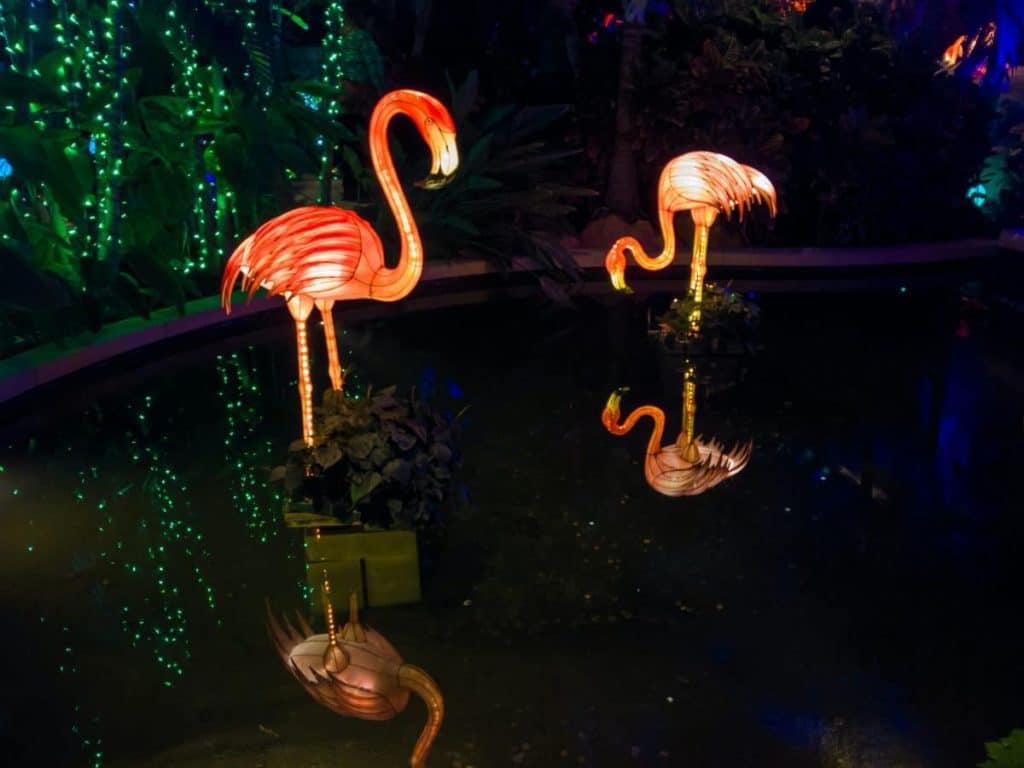 You can also hang non-traditional lights that scream summer – like flip flops, seashells, palm trees, or pineapples.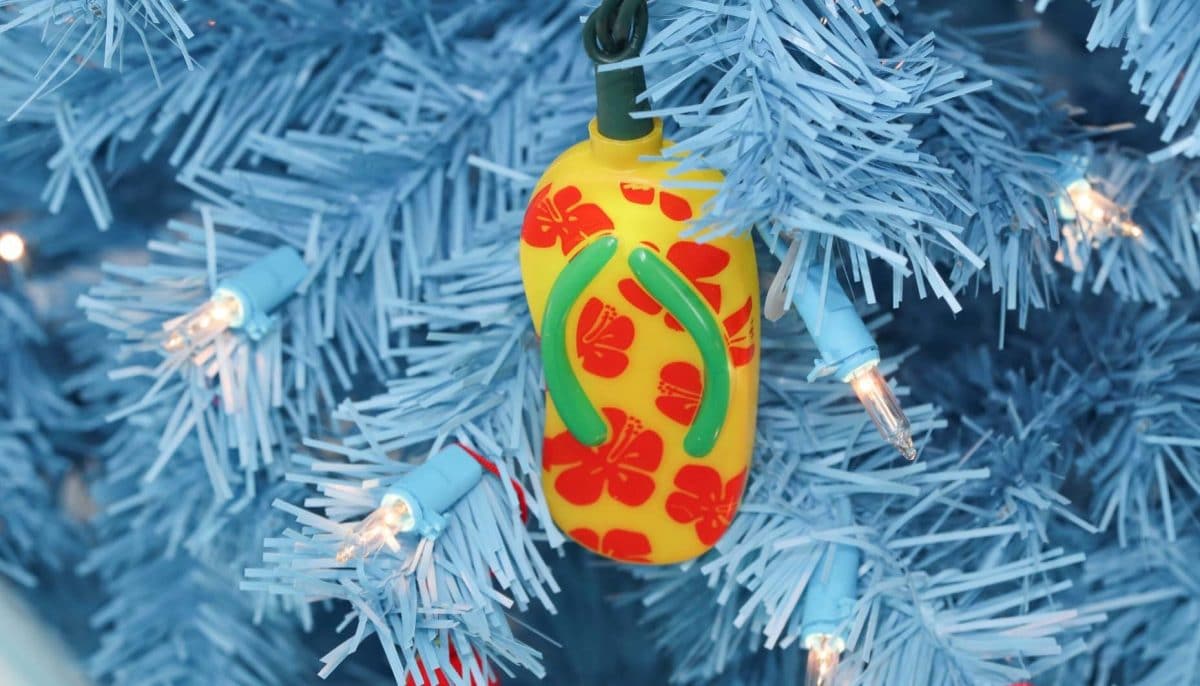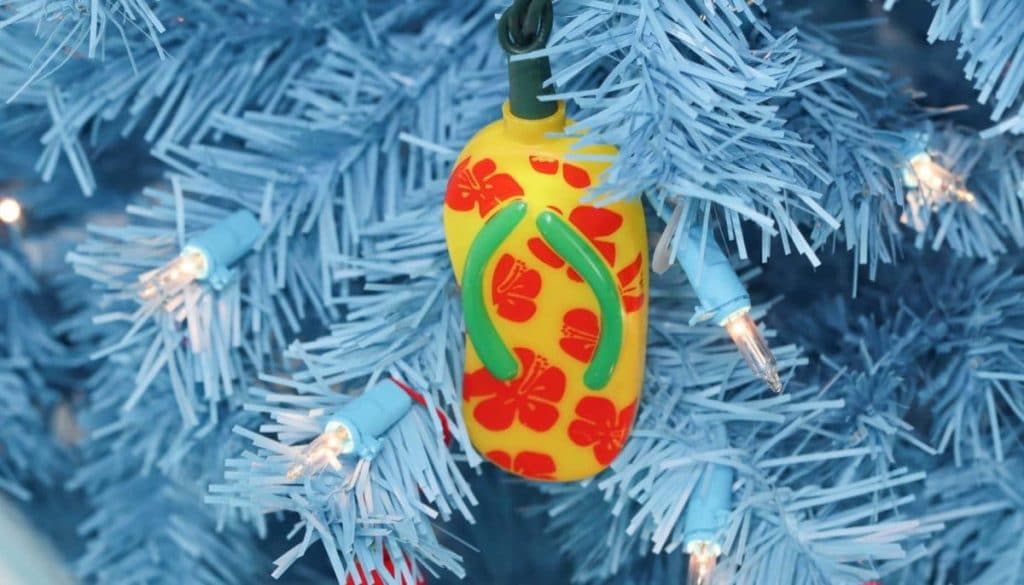 3. Create some cute fruit centerpieces.
Speaking of pineapples – they are super easy to decorate and make great centerpieces. For this summery Christmas party, deck them out in brightly colored lights or wrap them in tinsel. You can even hang mini ornaments or a star on their leaves!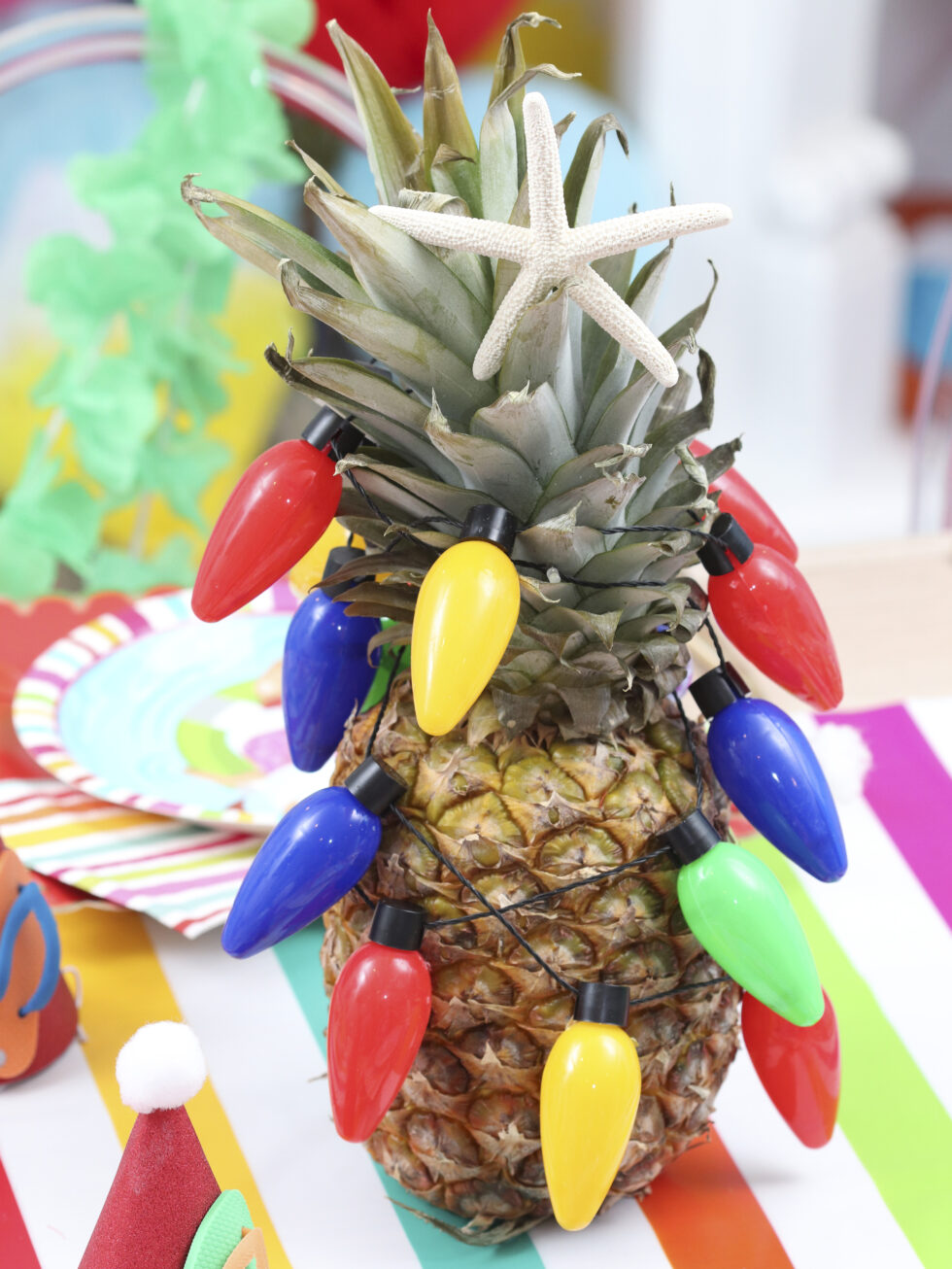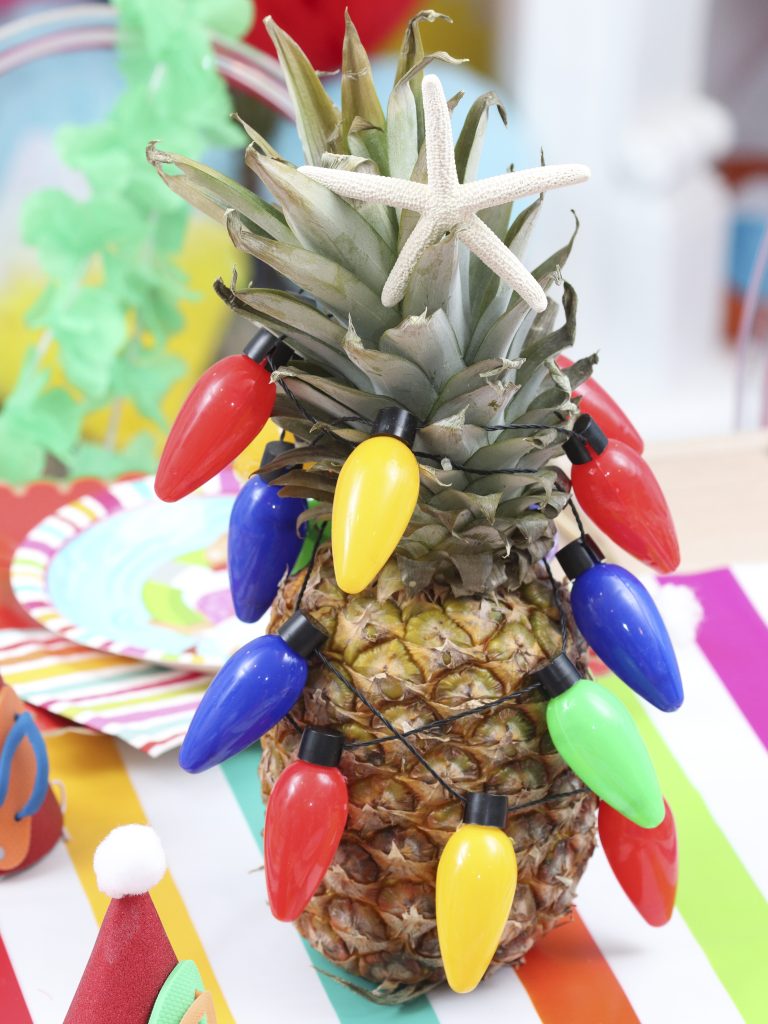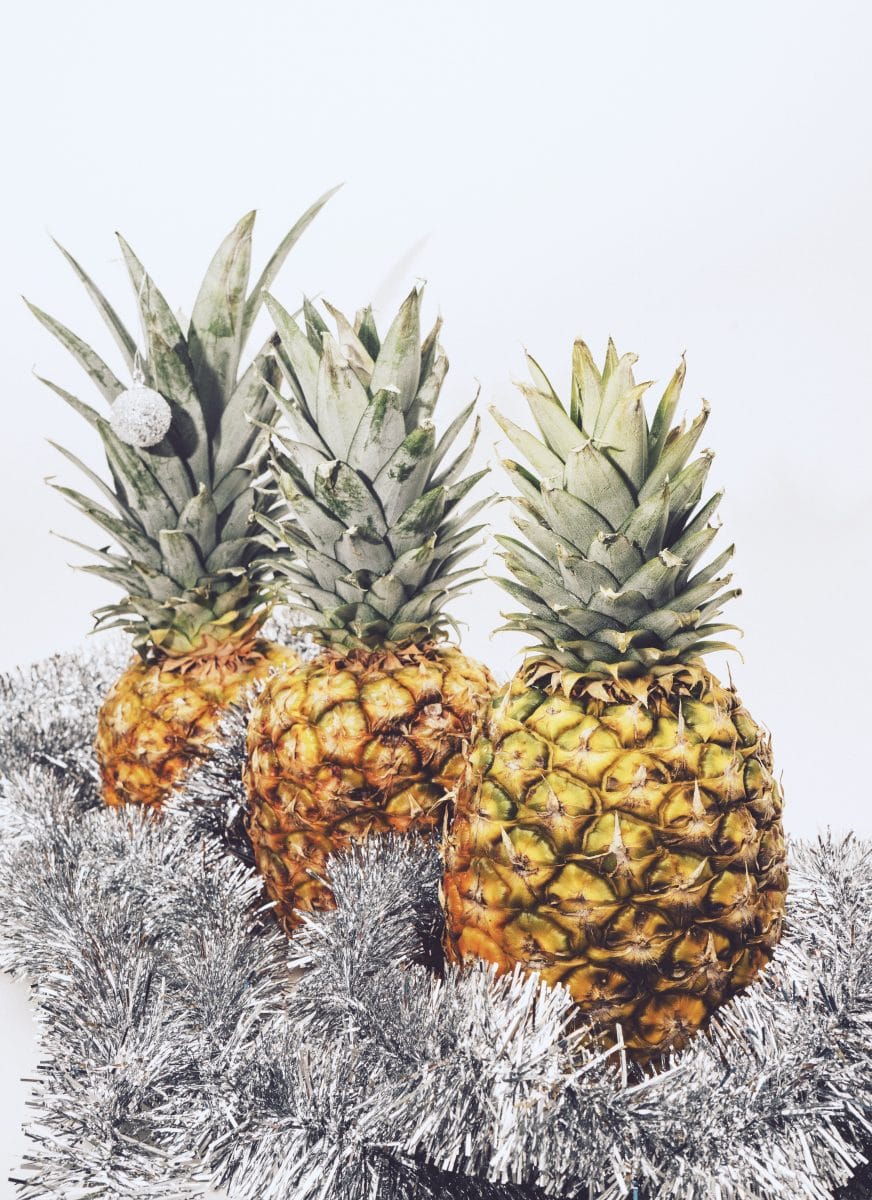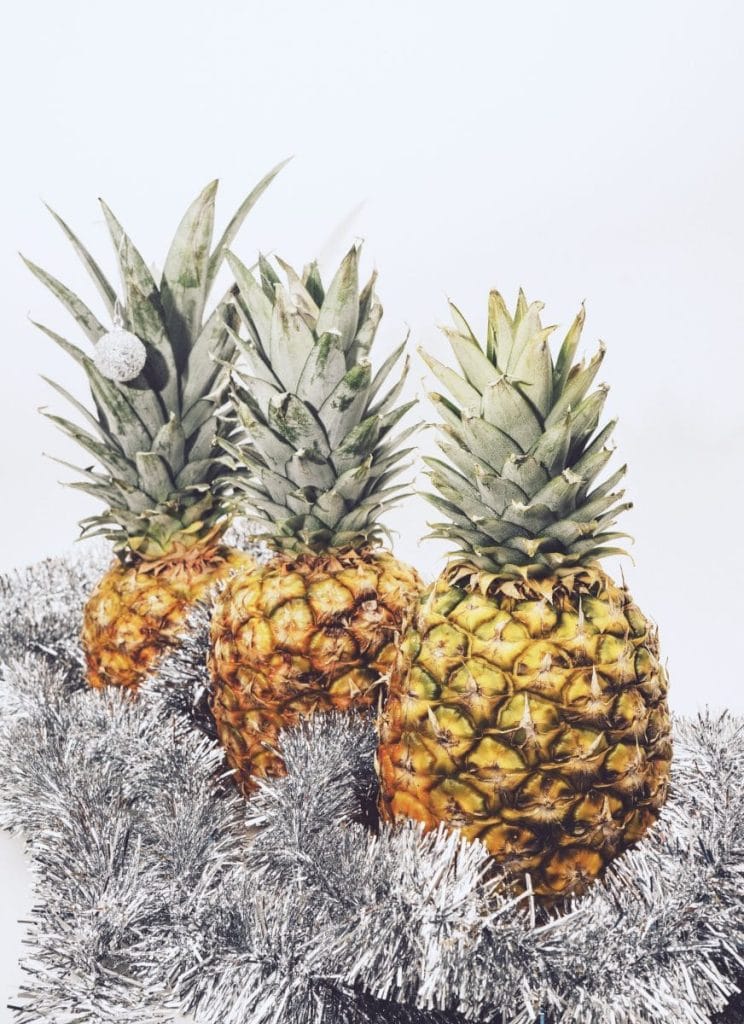 4. Change up the typical Christmas decor.
Christmas is a time of evergreen wreaths, snow-covered villages, and gingerbread people. Throw a summer twist into the mix by using tropical leaves, leis, and props to create your wreath, creating Christmas-y beach houses, and dressing the gingerbread families in summer clothes.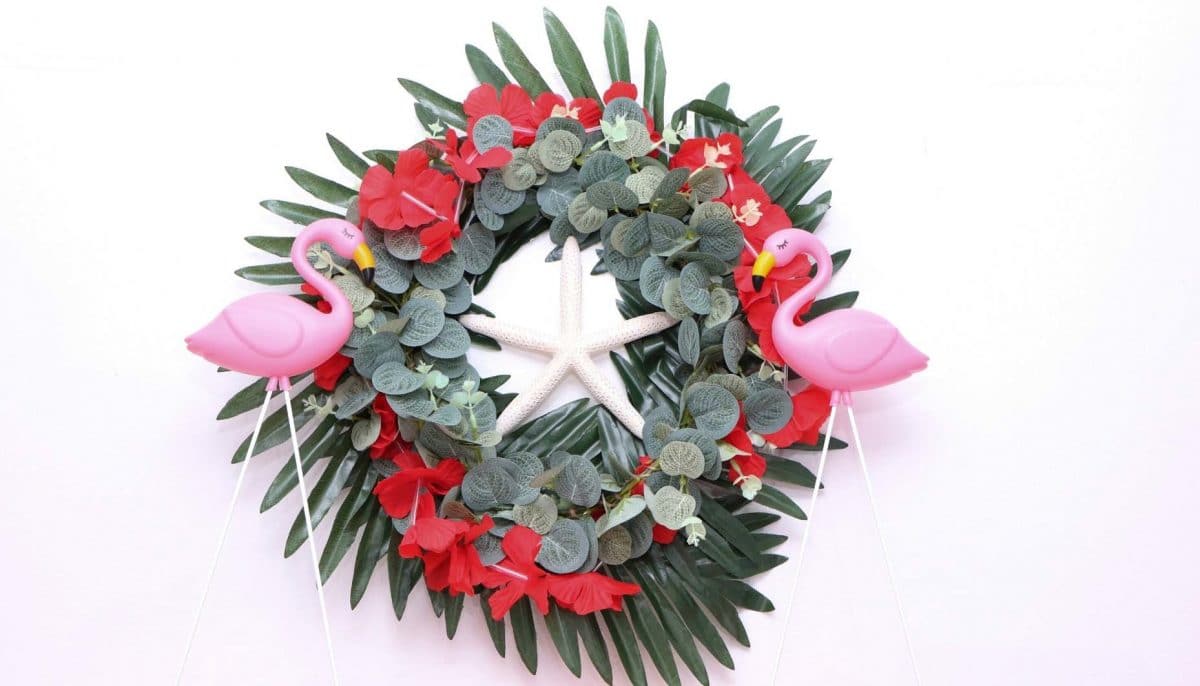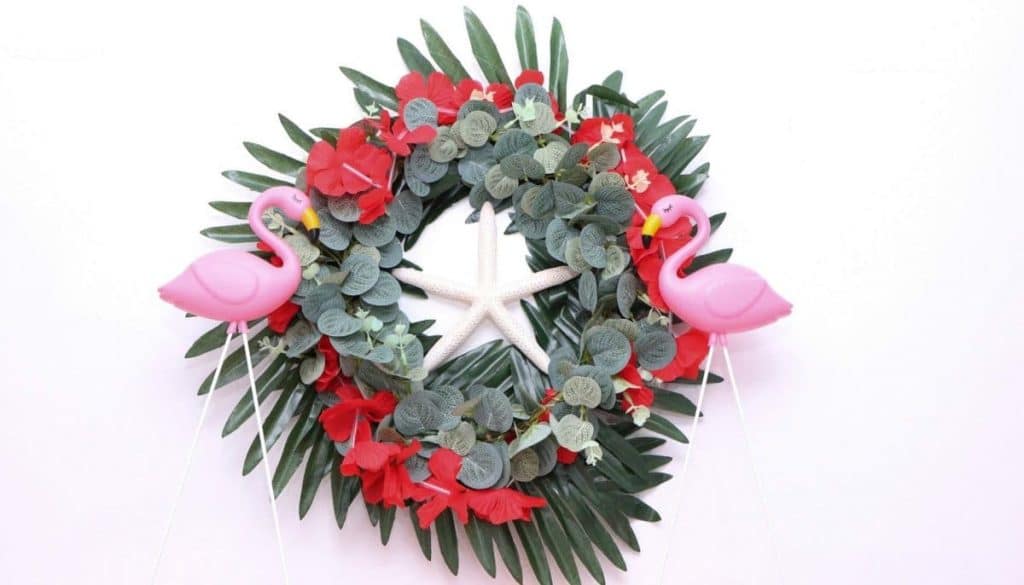 You can get the details for how to create these cute little Christmas surf shacks HERE.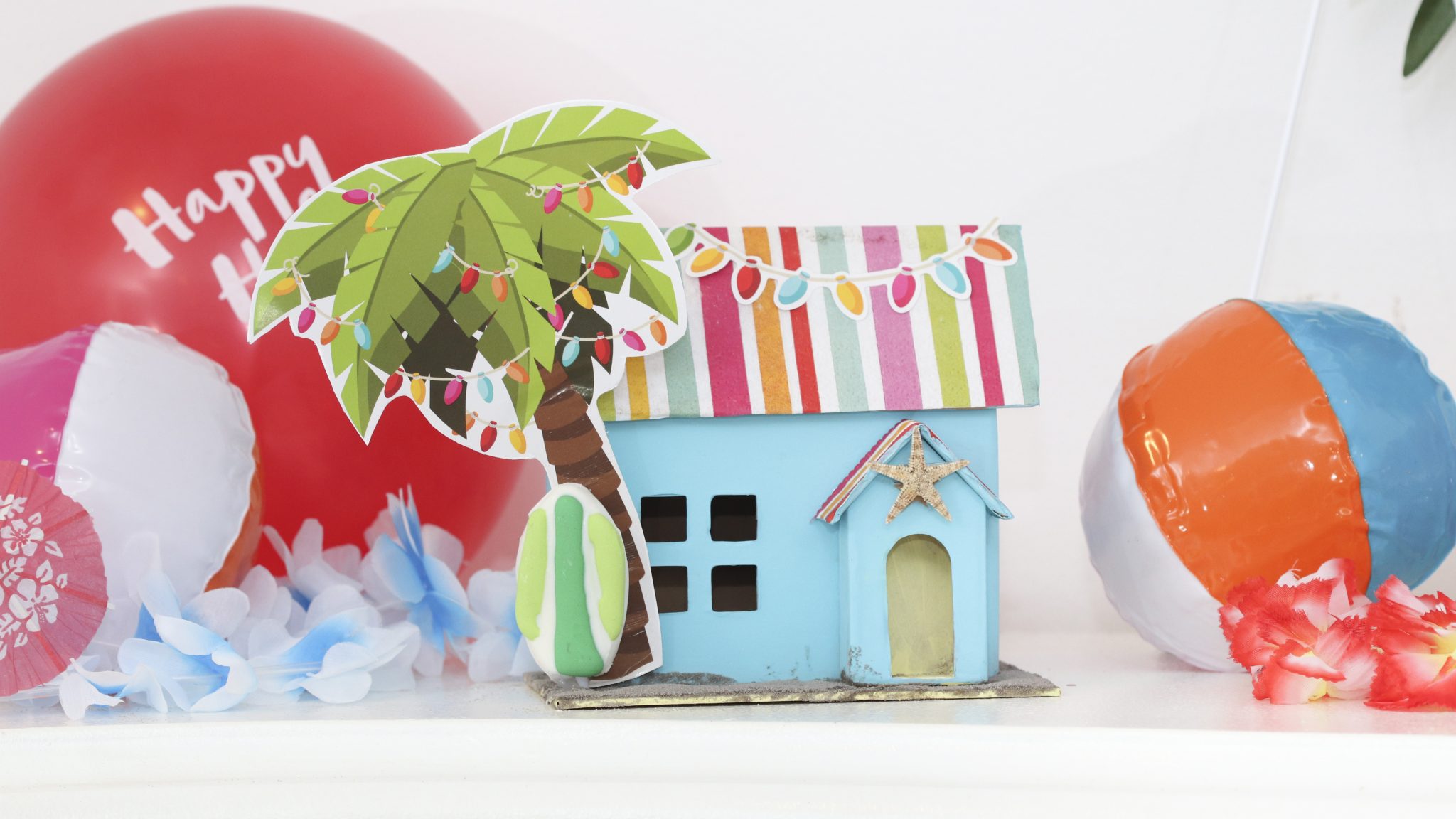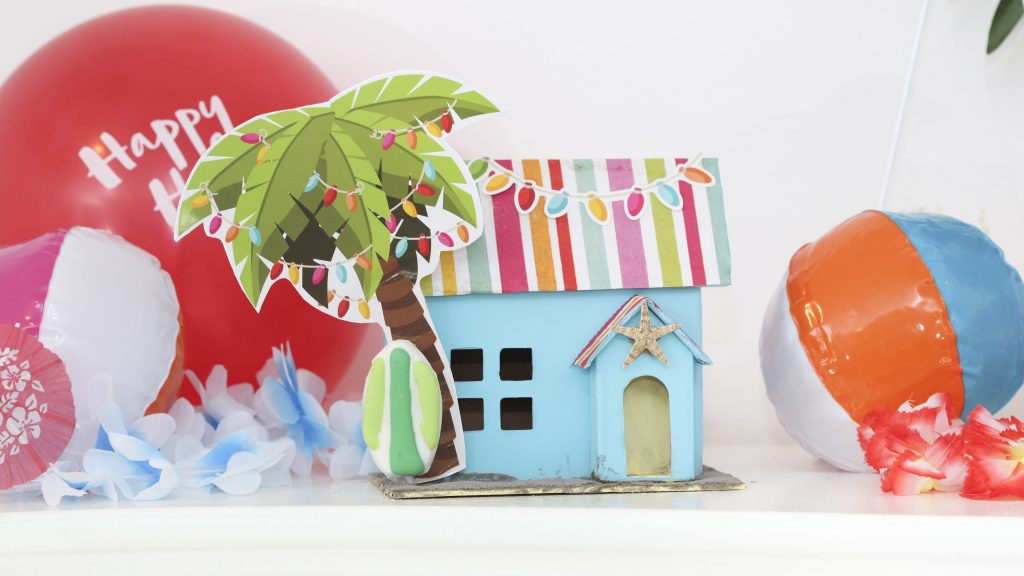 You can decorate actual gingerbread cookies, or use paper ones as place cards for a fun Christmas in July gathering. Just make sure they are wearing proper beach attire!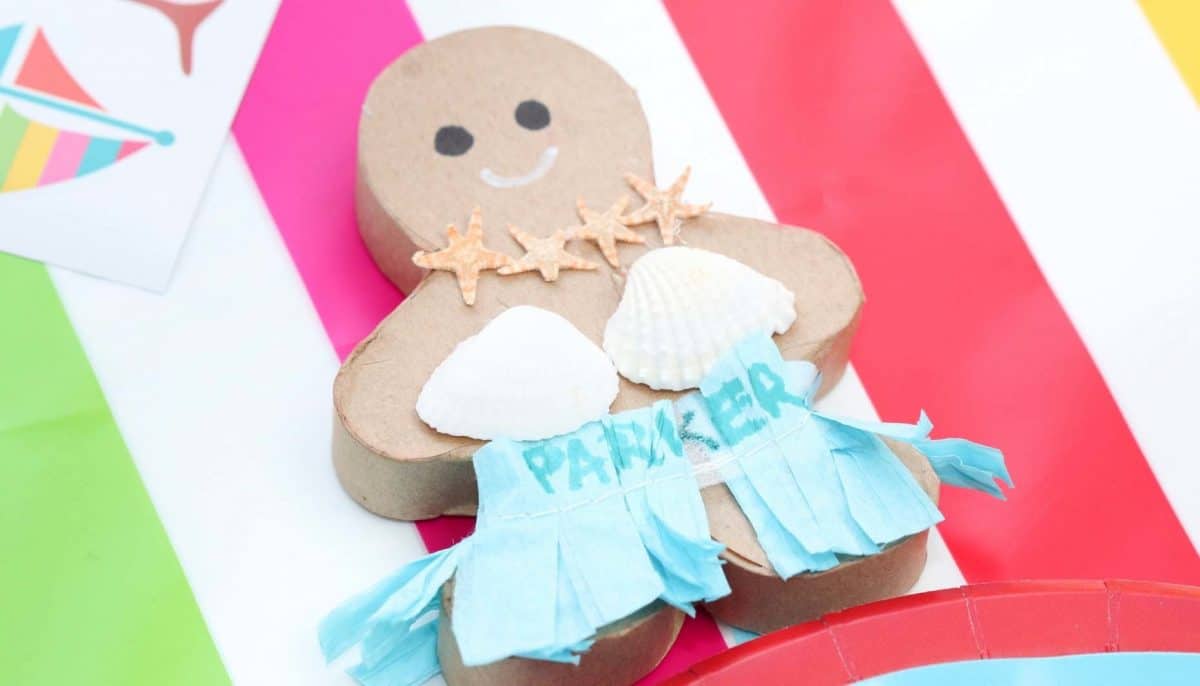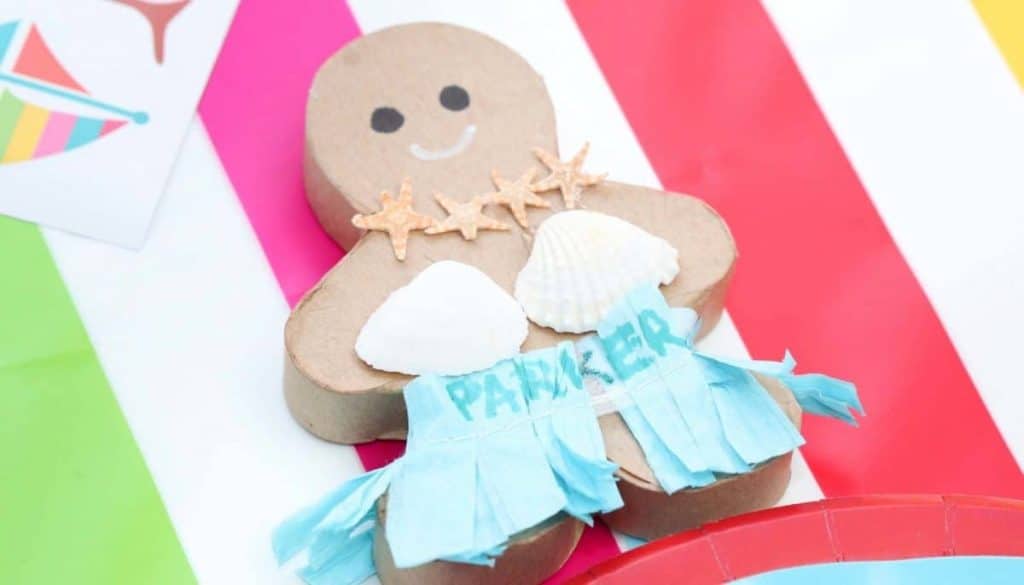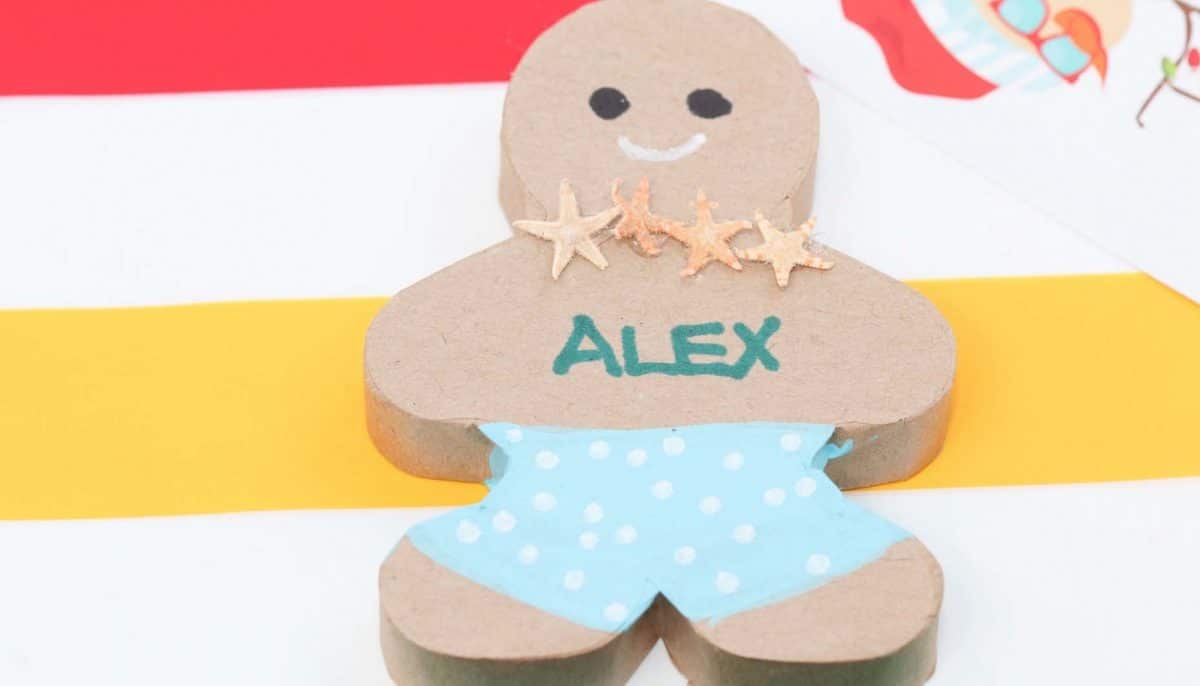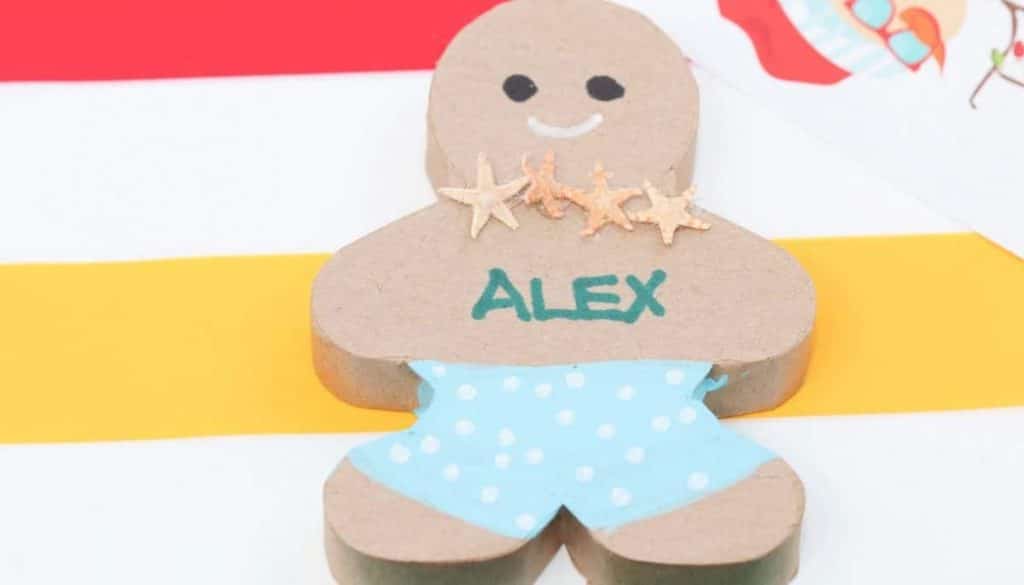 5. Serve Christmas in a cup with a twist.
Christmas in July drinks should be both Christmasy and refreshing. Try using traditional cranberry mixed with more summery fruits, like pears or citrus. You can also add some edible summer flowers for a more warm-weather look.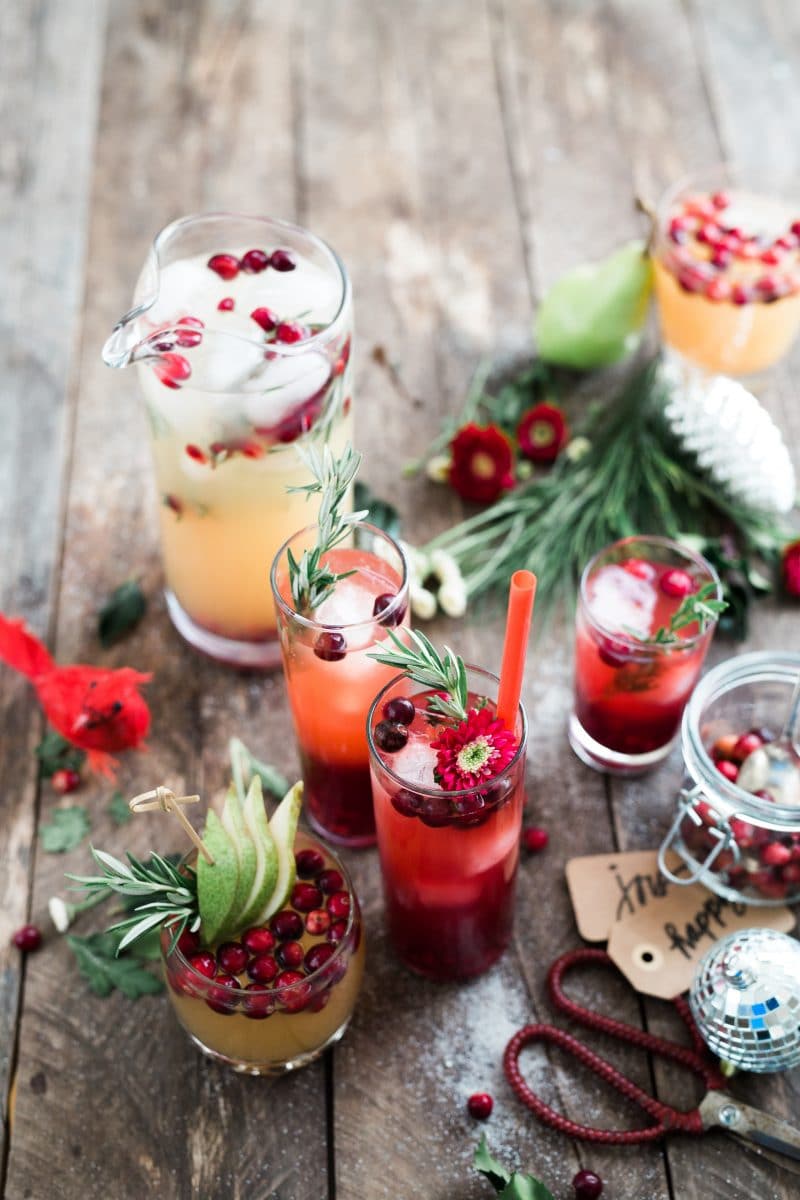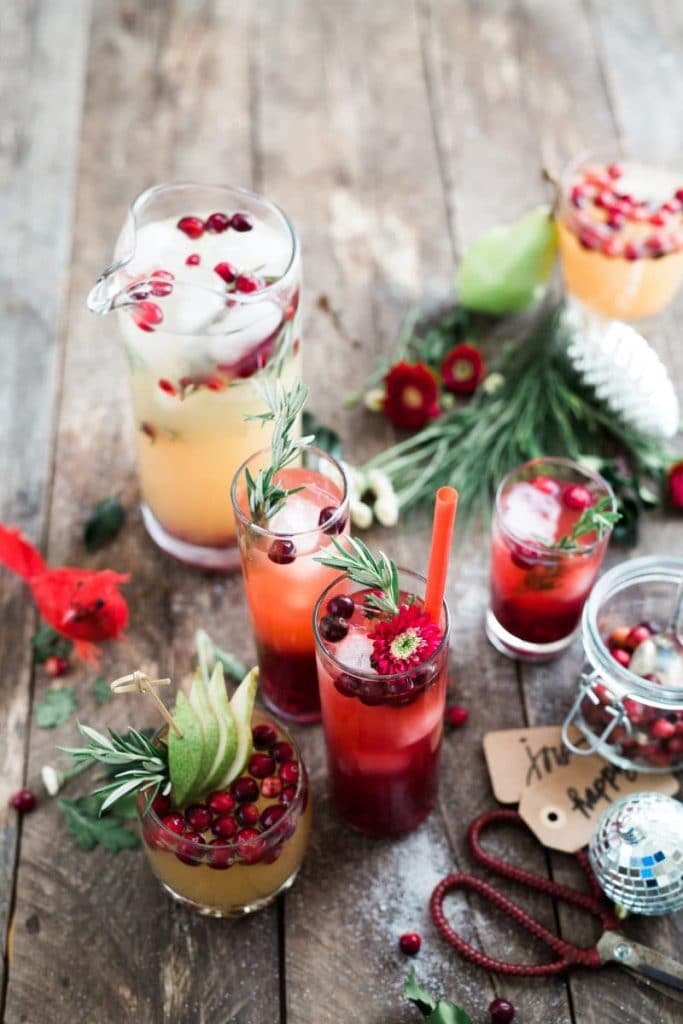 Alternatively, plan cool poolside drinks in a red and green color scheme.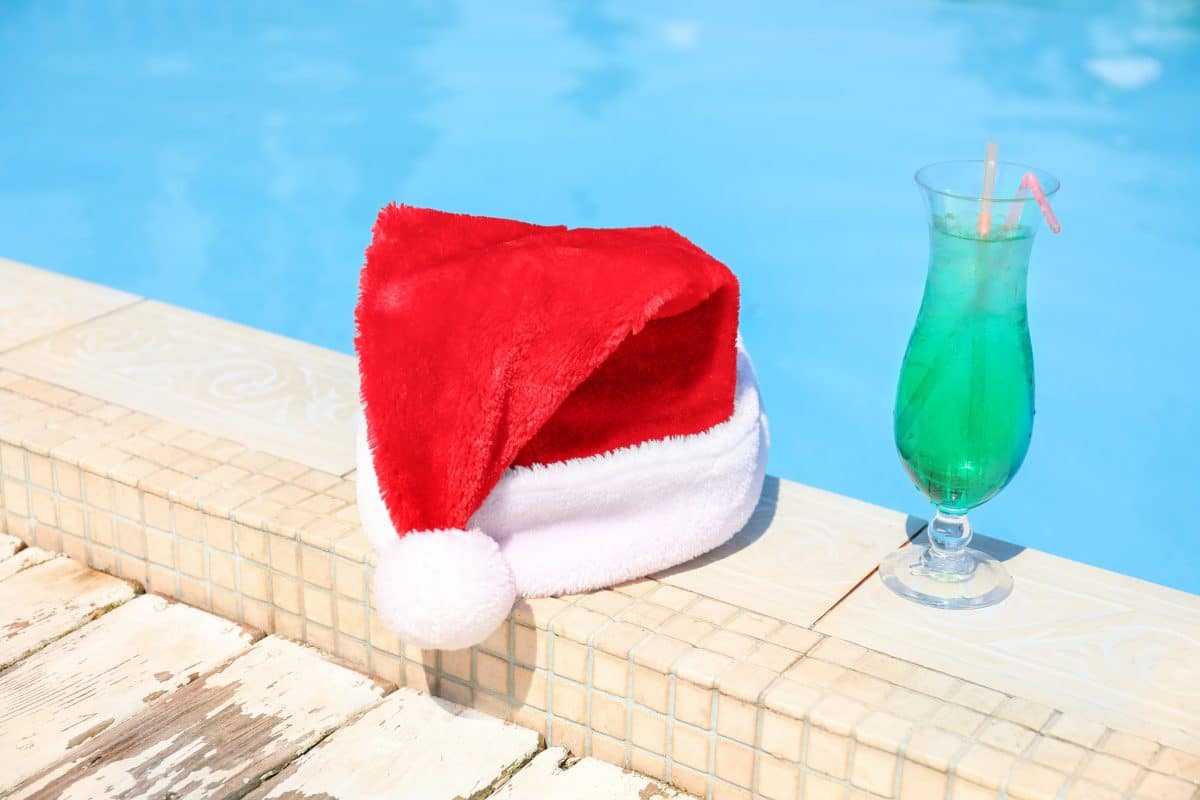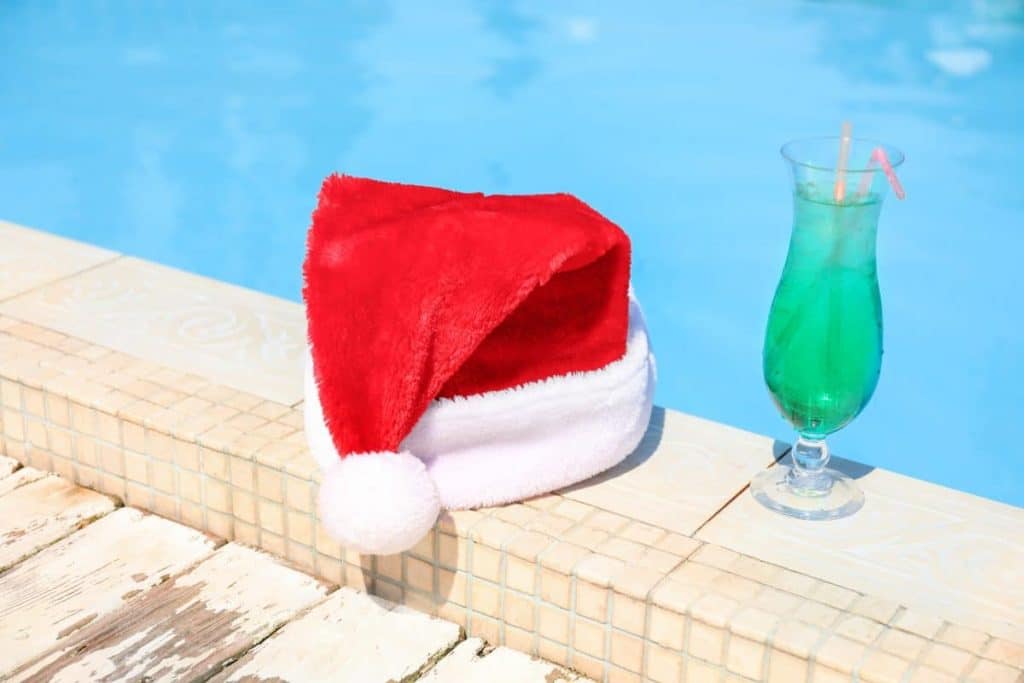 Another great option is to serve frozen hot chocolate – the perfect chilly change to the traditional hot winter drink.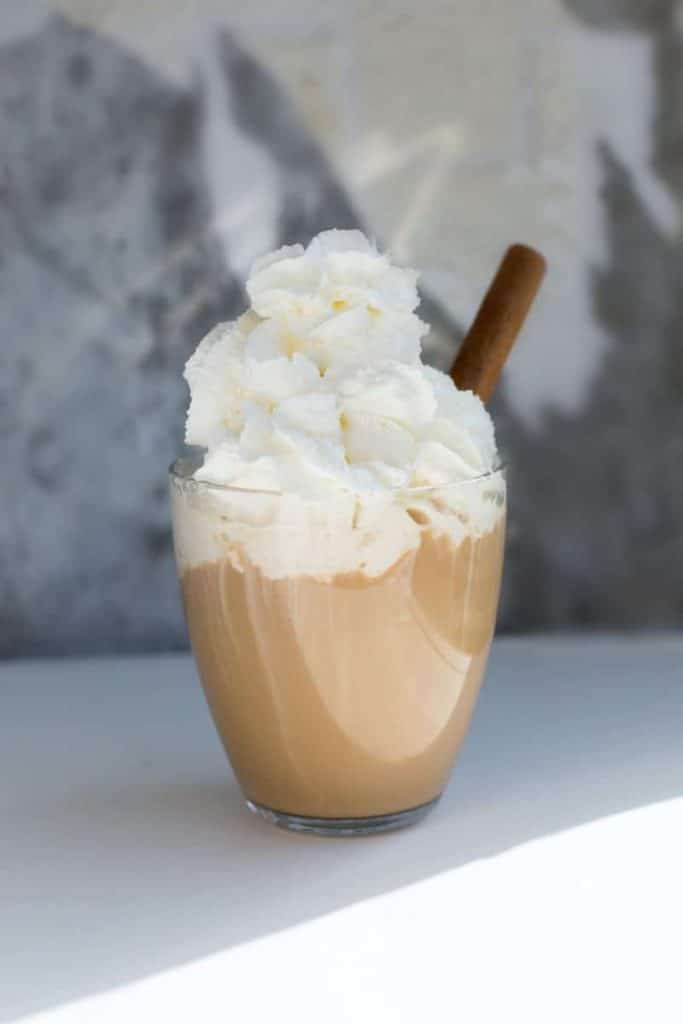 6. Provide summer fare with a holiday vibe.
A Christmas in July celebration requires some creativity when it comes to food. A charcuterie board that combines traditional holiday treats with summery fruits and snacks is great. Including things like orange-flavored chocolate or lemon-iced cookies can add the perfect dash of summer flavors to Christmas favorites.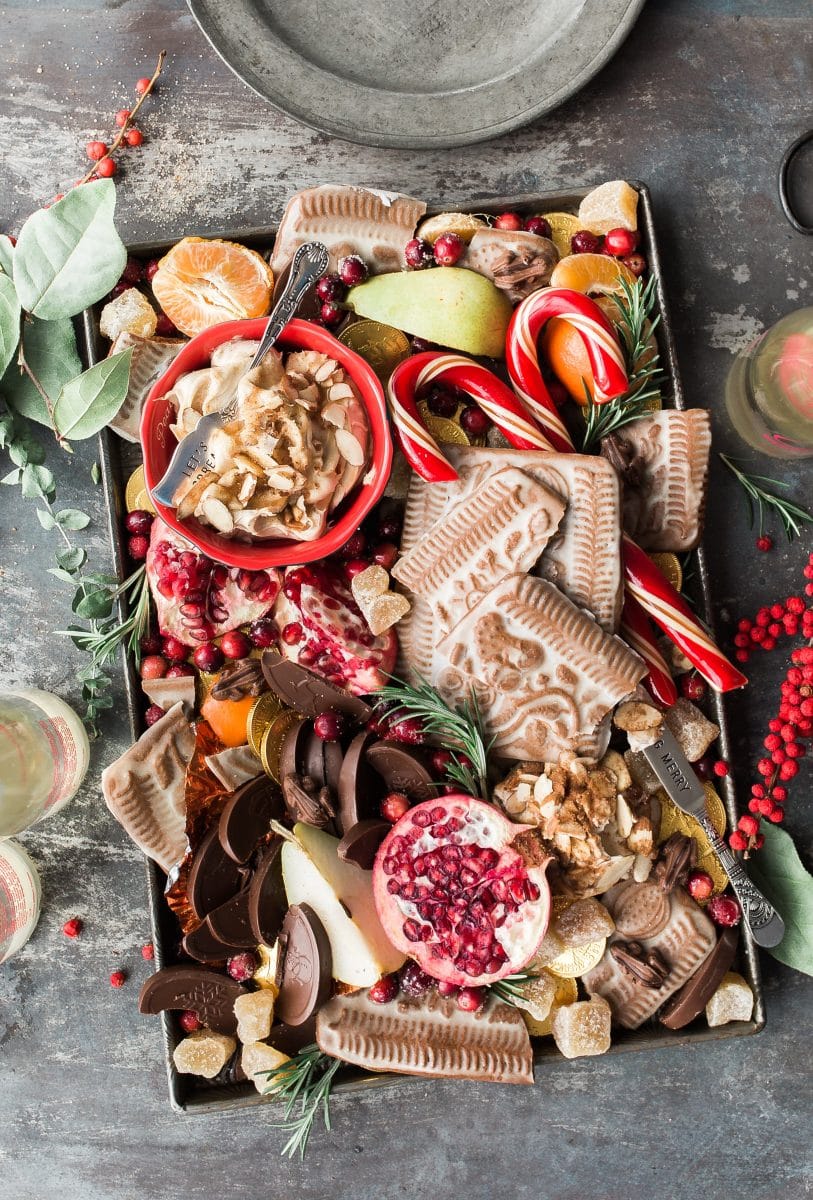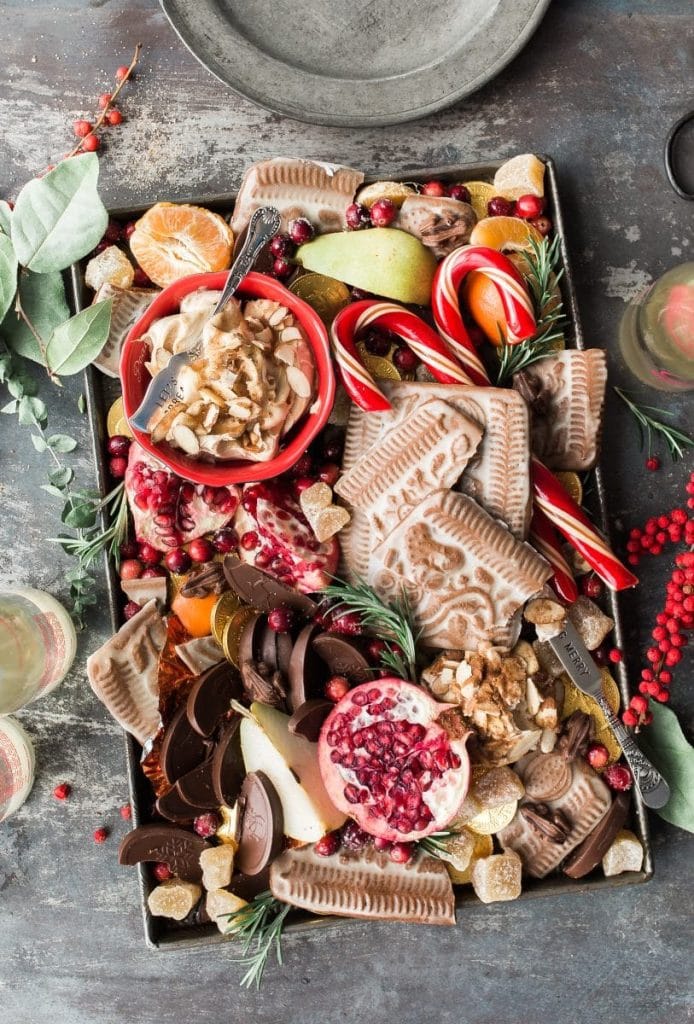 You can also go simple and use Christmas-themed cookie cutters to cut holiday shapes out of fruit. Add some mini umbrellas for the ideal beach vibe.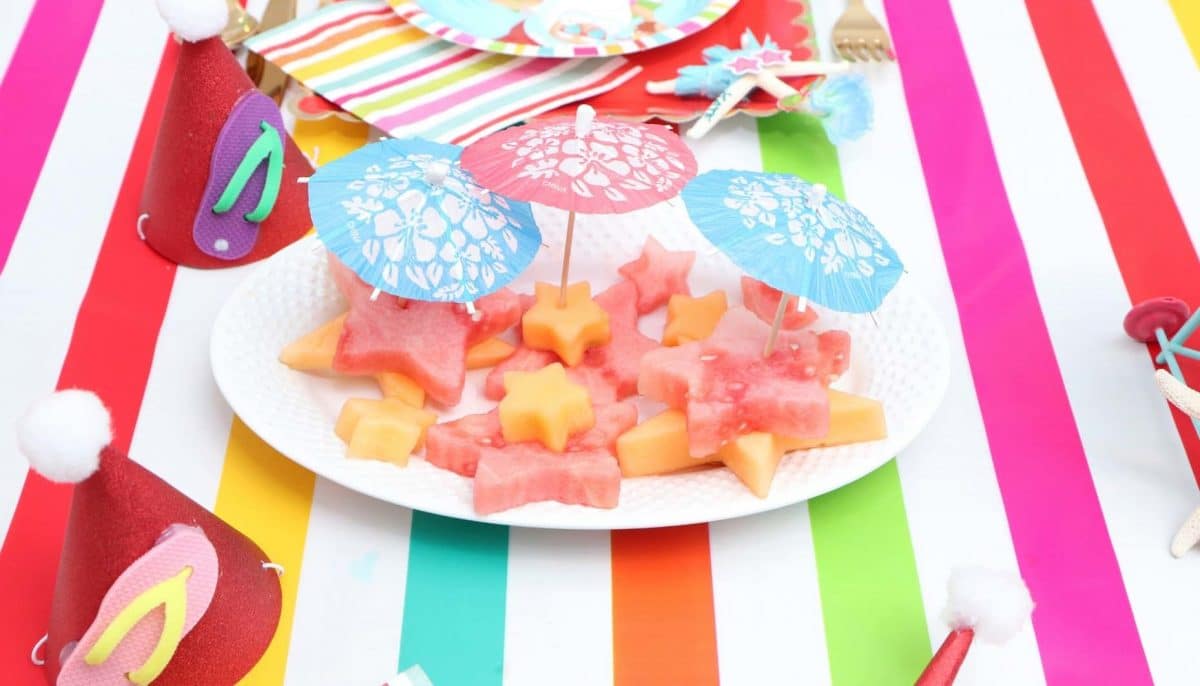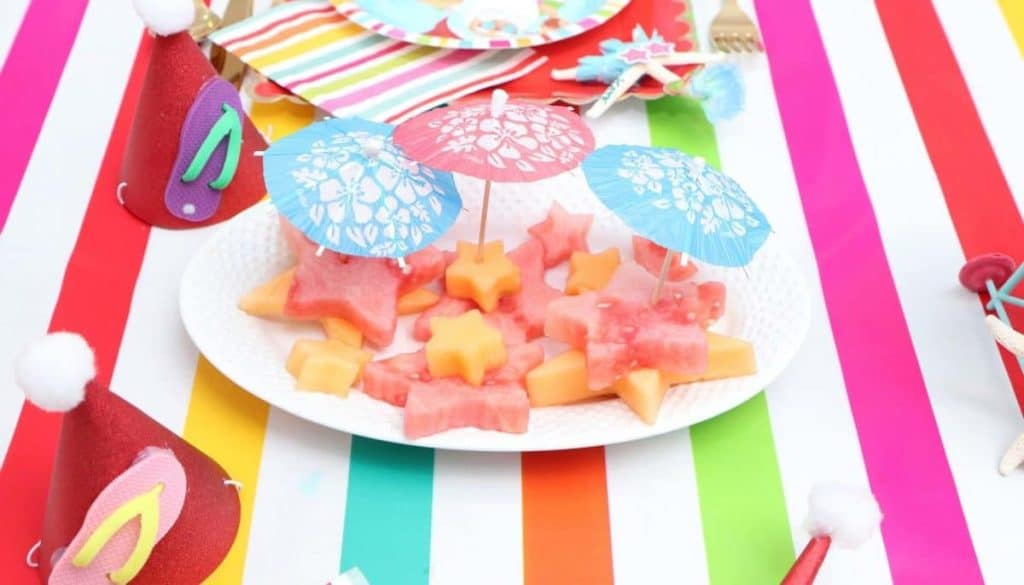 You might want to consider a BBQ if you are throwing a Christmas in July party. Because Christmas is celebrated in Winter when it's typically too cold to be out, a Christmas BBQ will be a whole new experience for most guests!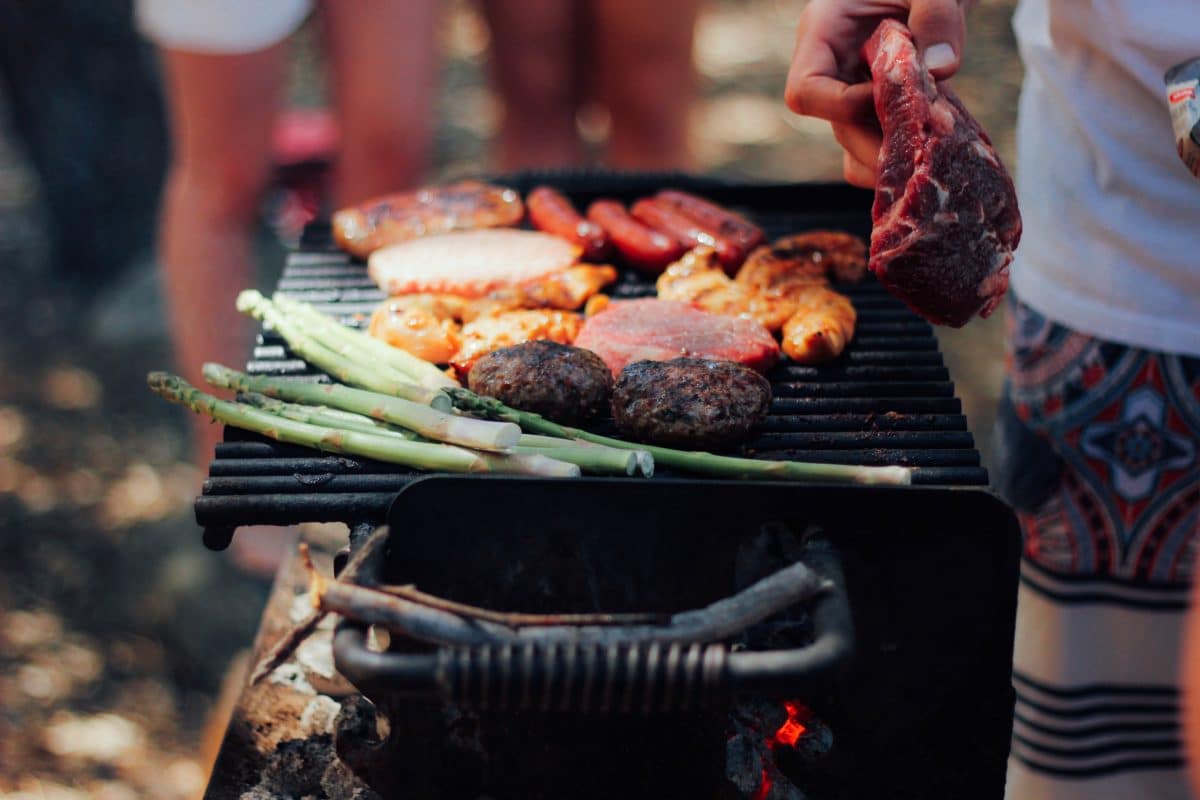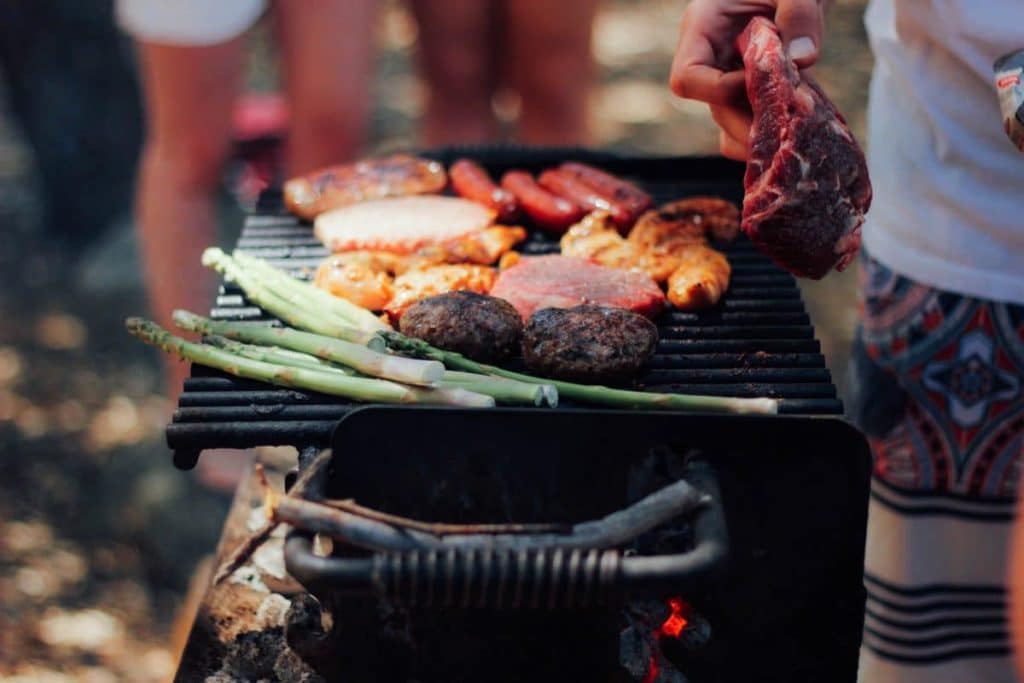 7. Rethink the Holiday treats.
Around Christmastime, we often go for the desserts and treats that make us feel cozy and warm – gingerbread, pie, spiced cakes and warm cinnamon rolls….but at a Christmas in July party – we want to cool down instead! Christmas-colored snow cones, ice cream, and popsicles are all great options. Think about finding ways to add traditional holiday flavors to these summer treats – like mint, cranberry, or gingerbread.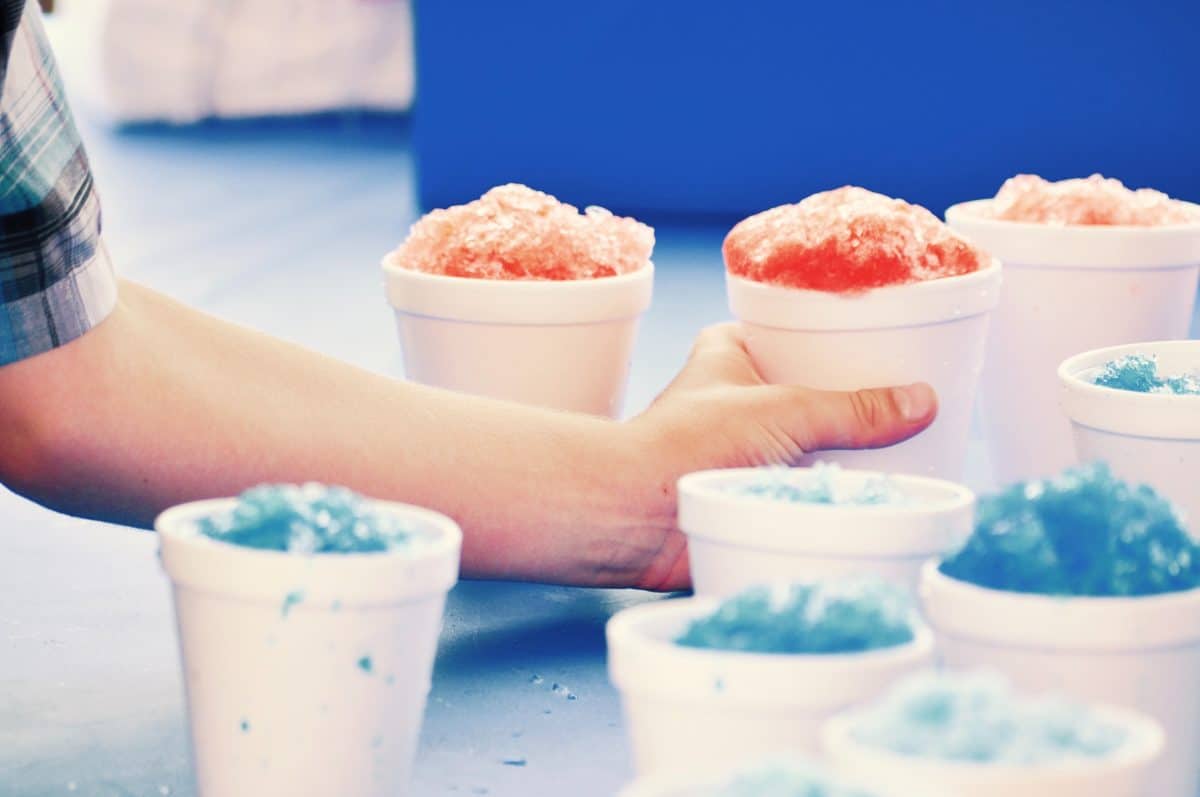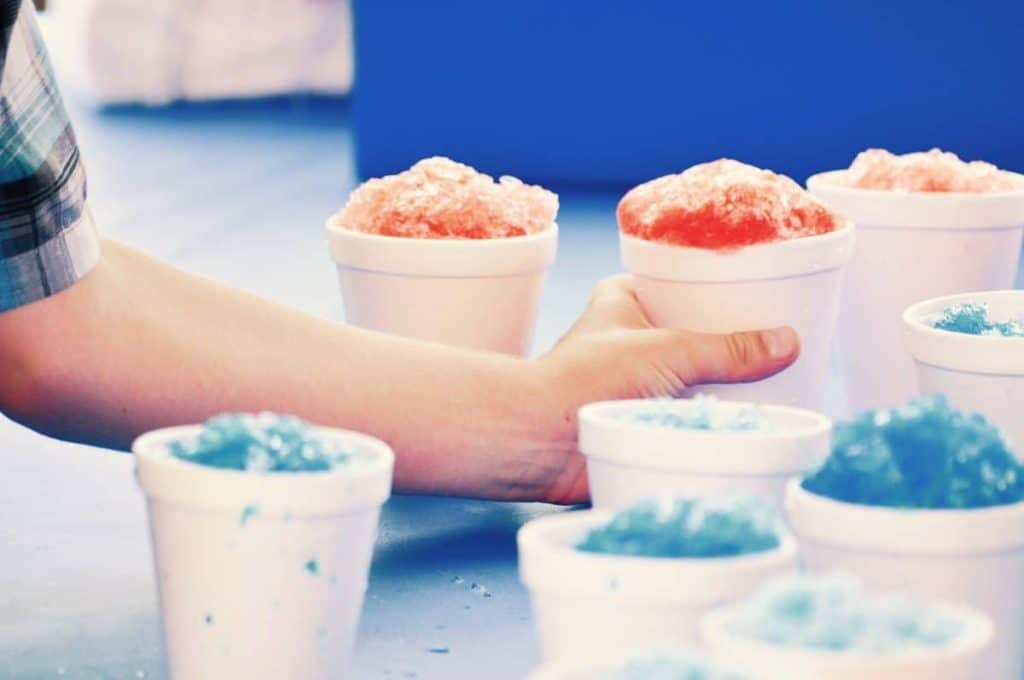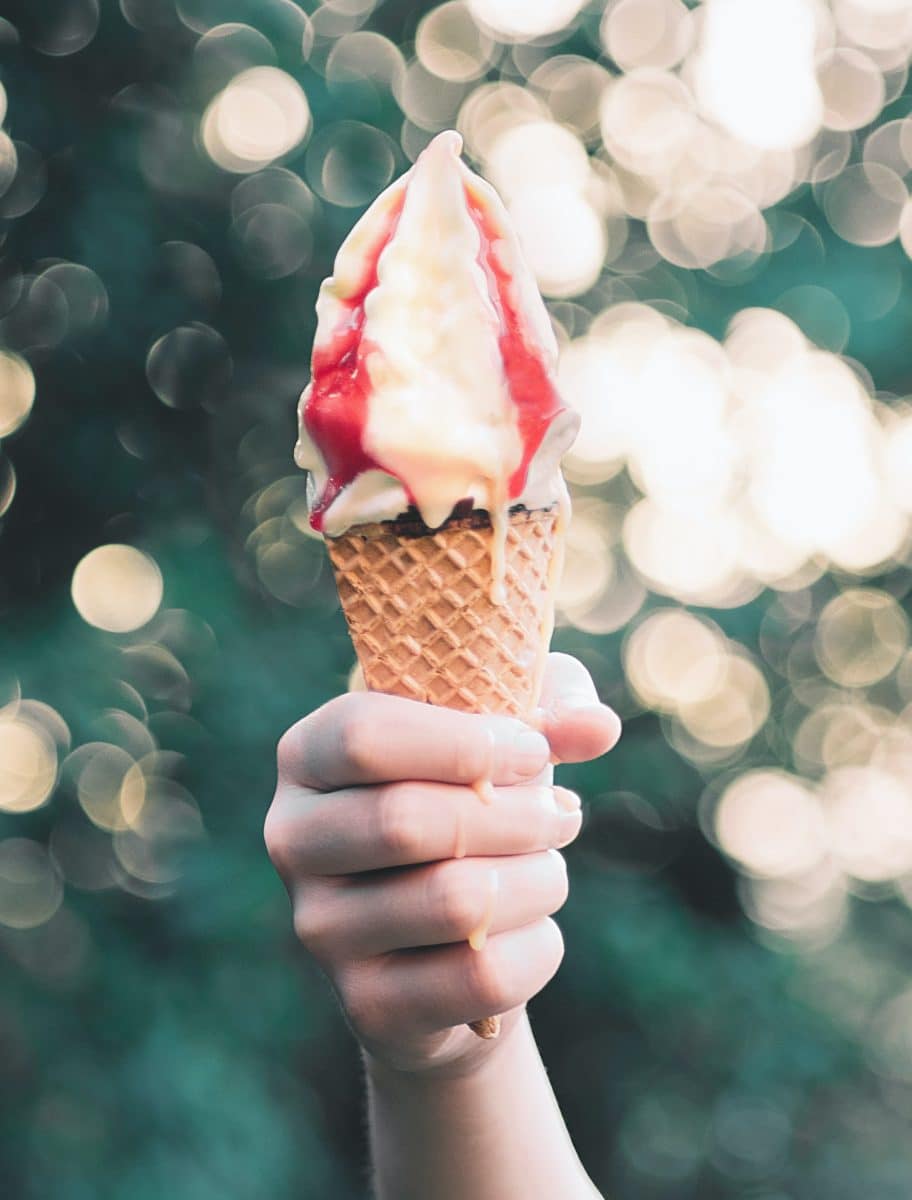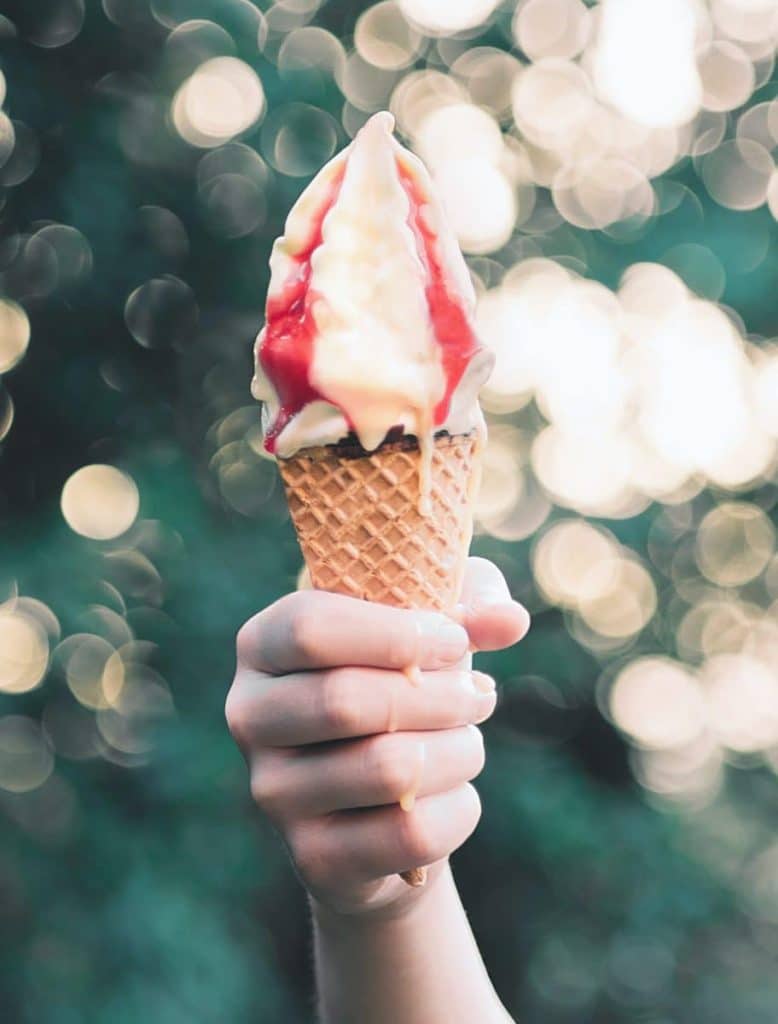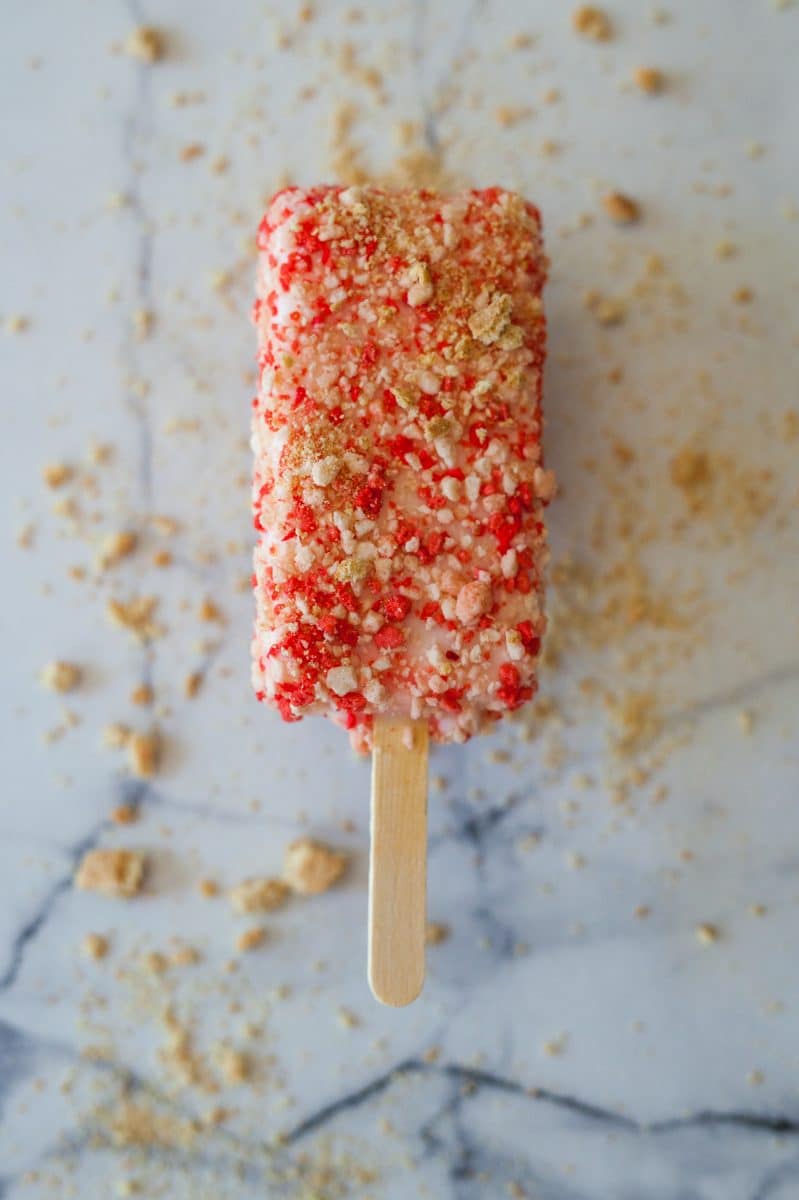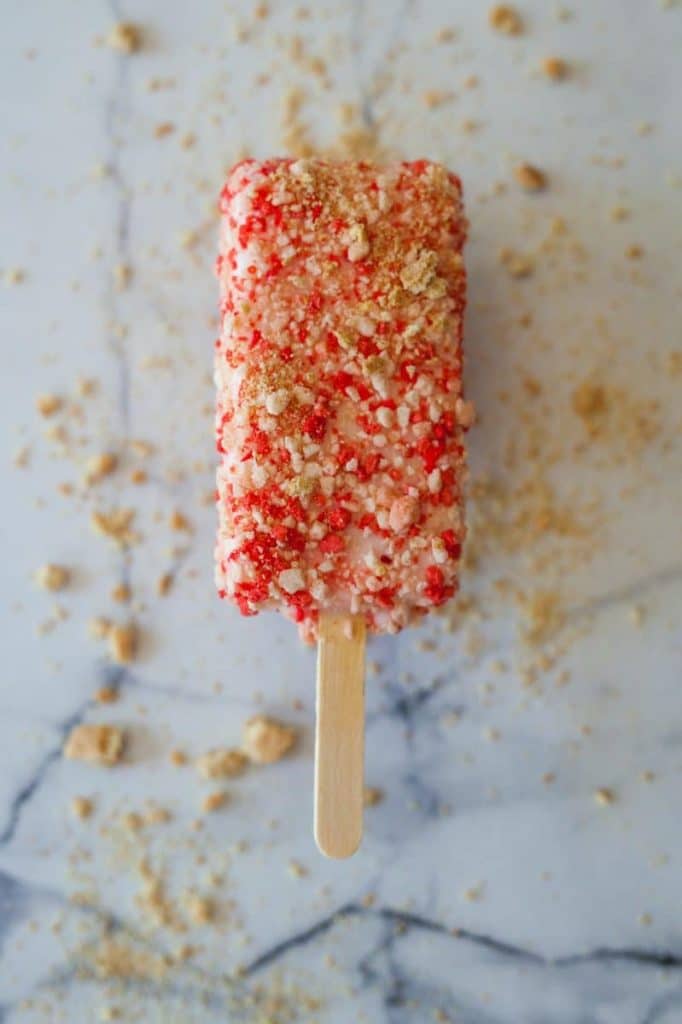 8. Give gifts that make sense.
Christmas in July is all about being relaxed and having fun. It doesn't need to be another major gift-giving holiday (who needs that stress in the summer, too?!), but because gifts are often such a big part of Christmas, think about how you can still do it in a fun, easy way for summer. What is something your guests can use for the party, or their summer vacations? Pool toys, sand castle kits, sunglasses, beach towels…all of these make great Christmas in July gifts.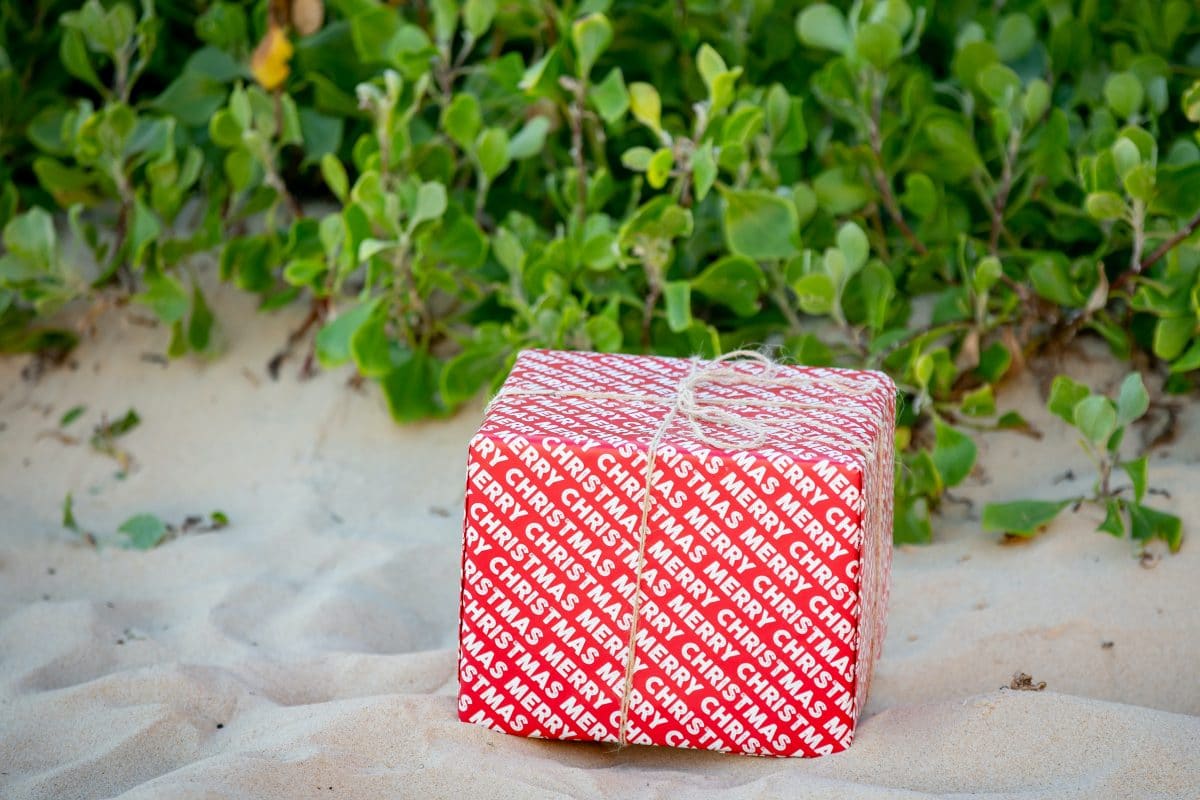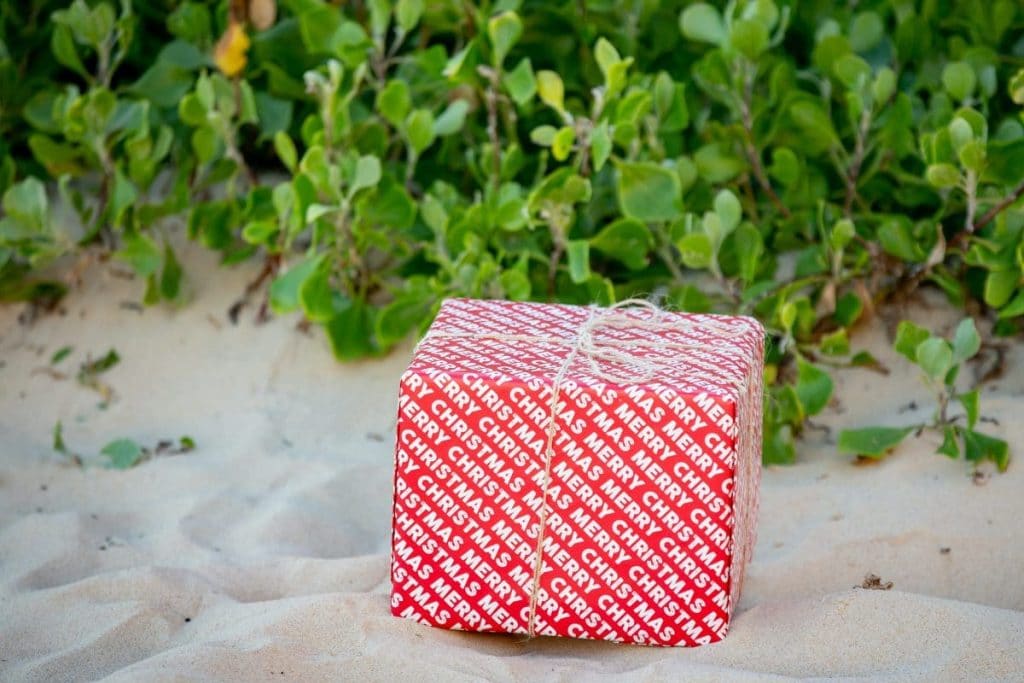 9. Set up Santa's Summer vacation spot.
Kids will LOVE seeing Santa outside of his normal winter timeframe, and he provides the perfect Christmas in July photo op. If you know (or can hire) someone to play Santa for your party, set him up in a silly and cool summer spot (perhaps poolside?), with a beach chair. Have him wear more summery attire – short sleeves, sunglasses, perhaps barefoot…but keep his traditional and recognizable beard and hat, of course. Santa would probably appreciate a cool Christmas cocktail as well. That beard has got to be a bit warm!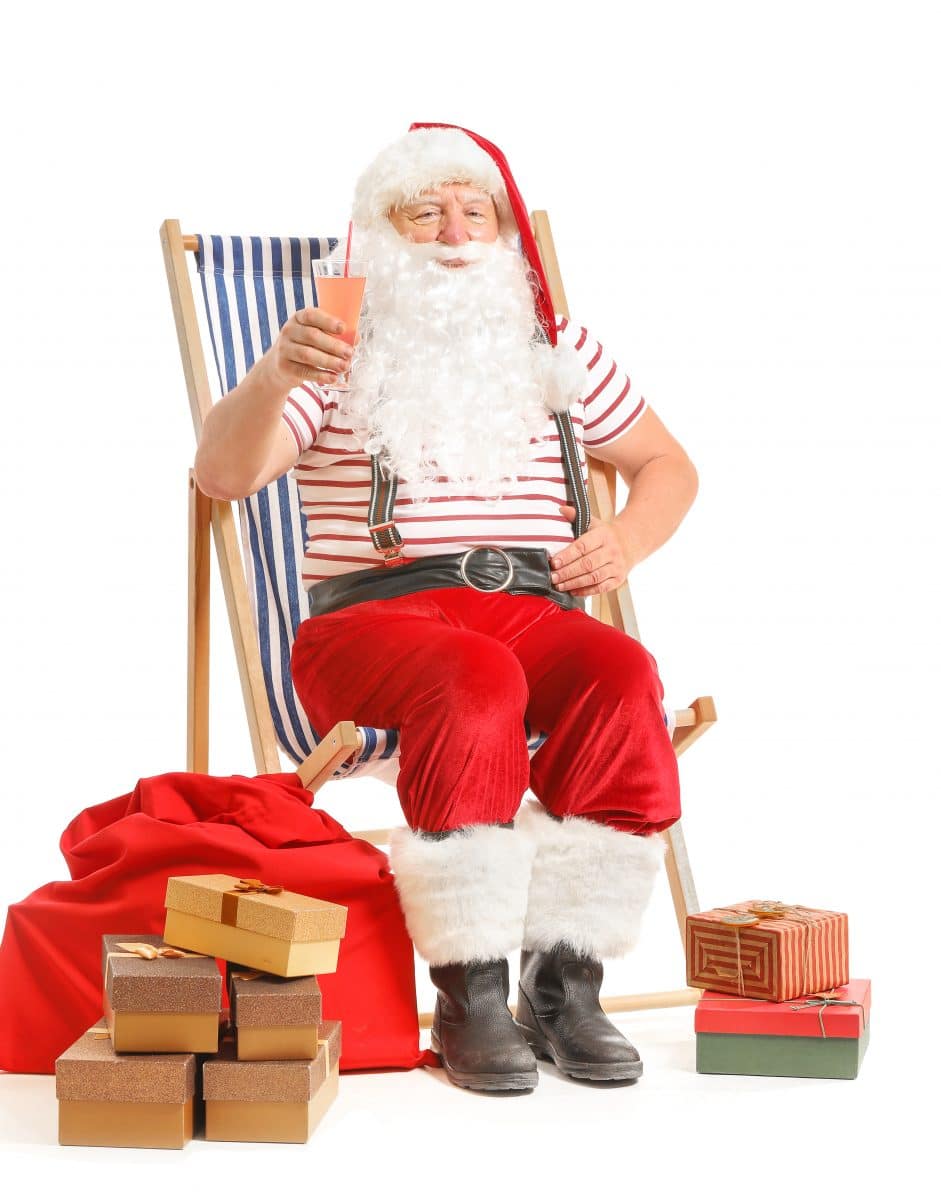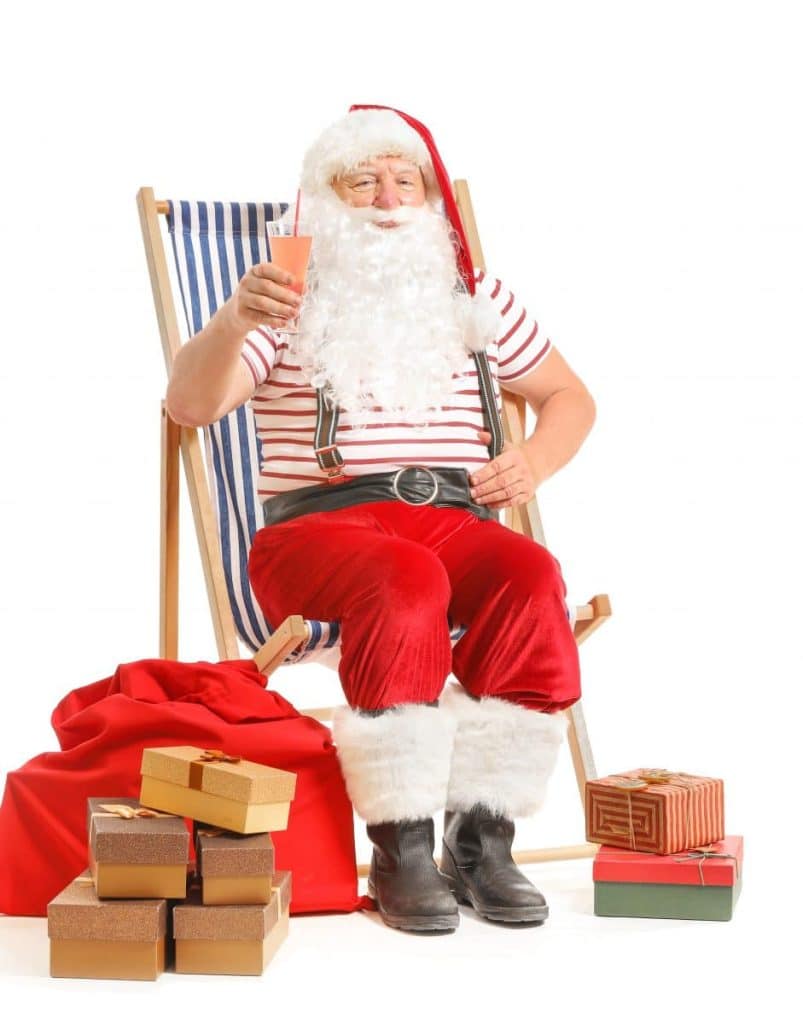 Alternatively, if you don't have a live Santa option, you can always hang a fun Summer Santa backdrop for photos instead. Everyone will want to take a photo next to a cool Surfin' Santa!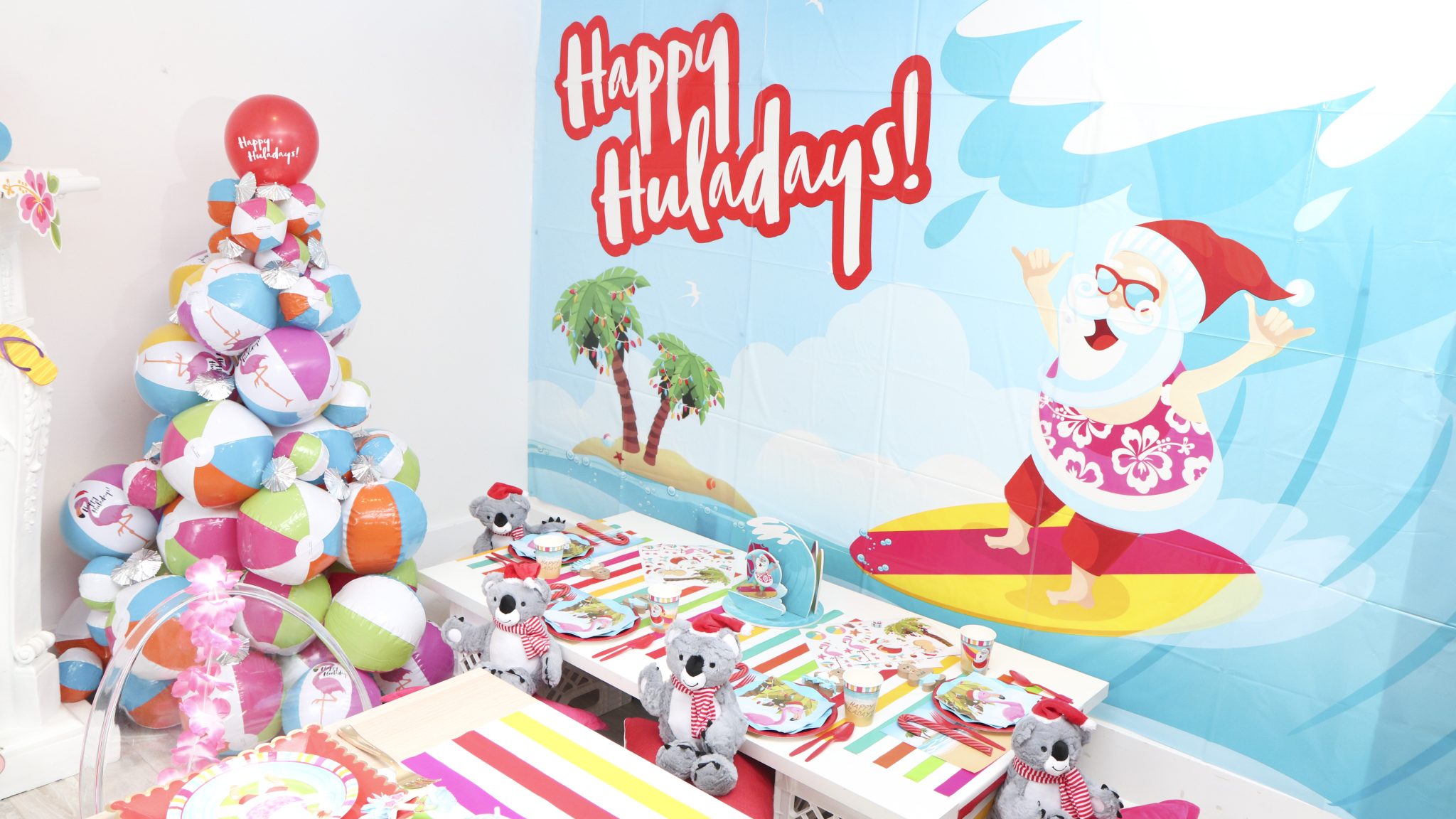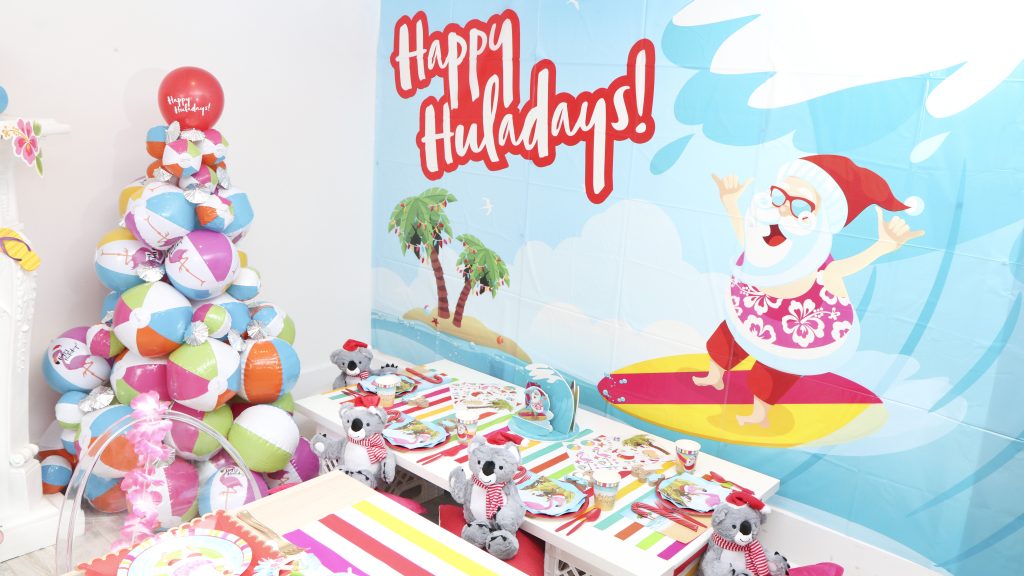 10. Plan some fun Christmas in July activities.
During the winter, we play in the snow, go sledding, cozy up to watch Christmas movies. Many of the activities we normally do can be tweaked to make great Christmas in July summer activities!
Instead of using snow, provide sand to create "sand"men and other Christmasy creations.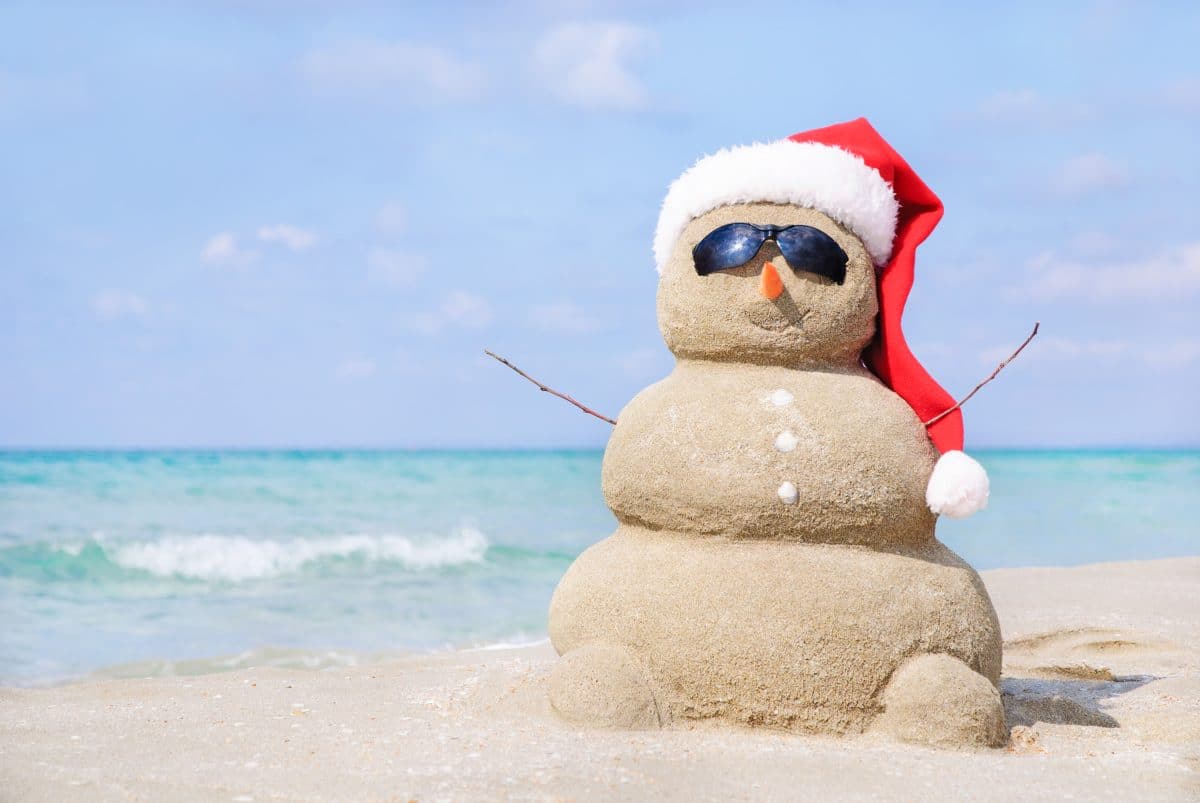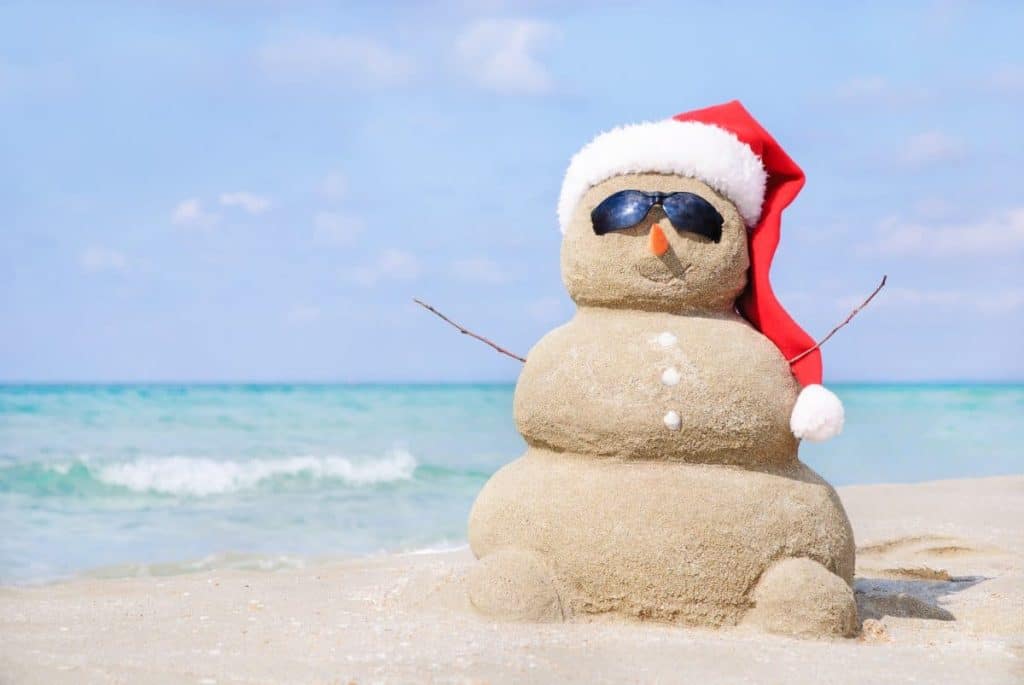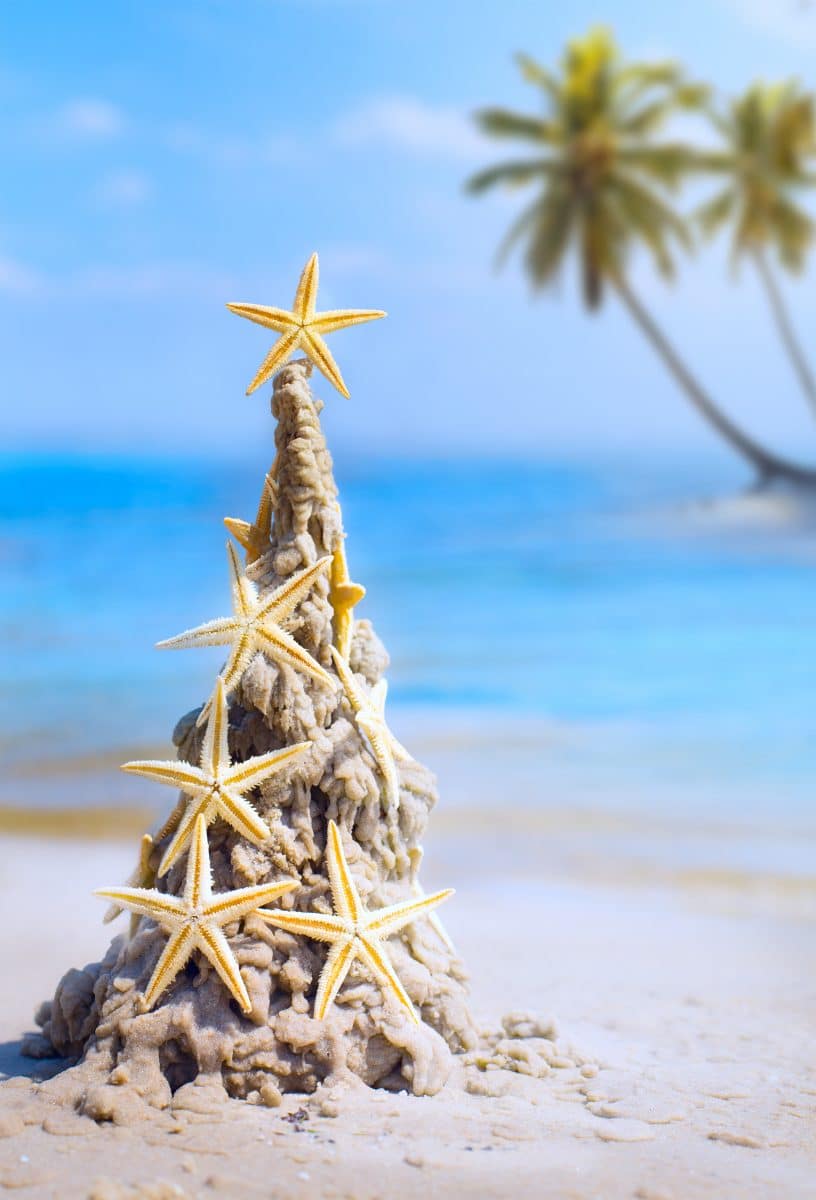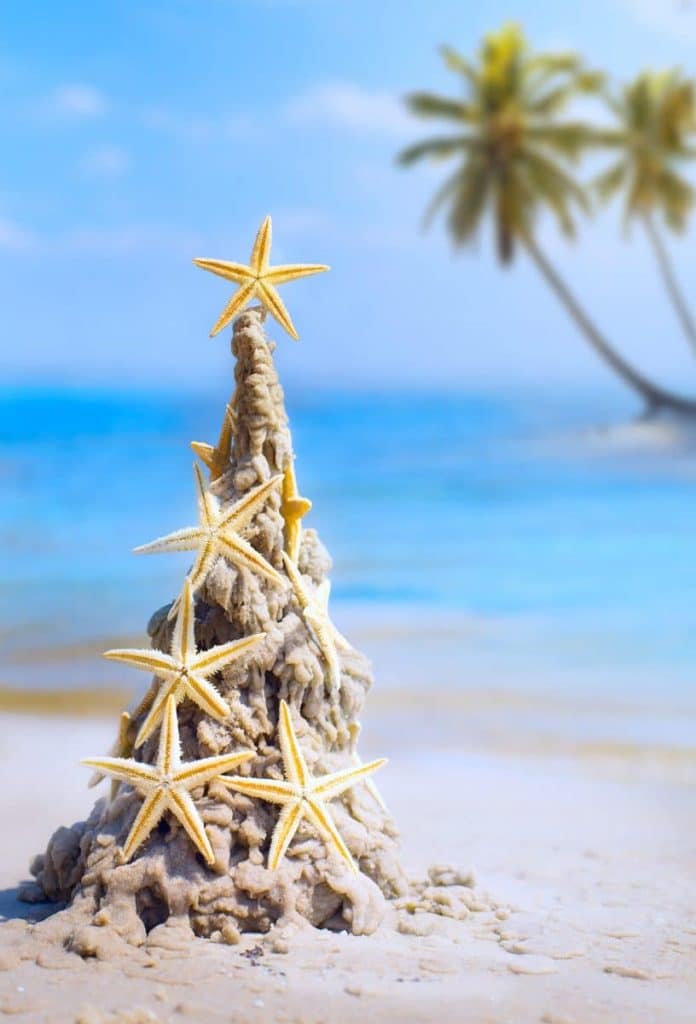 Instead of sledding, why not do a summer slip 'n' slide?!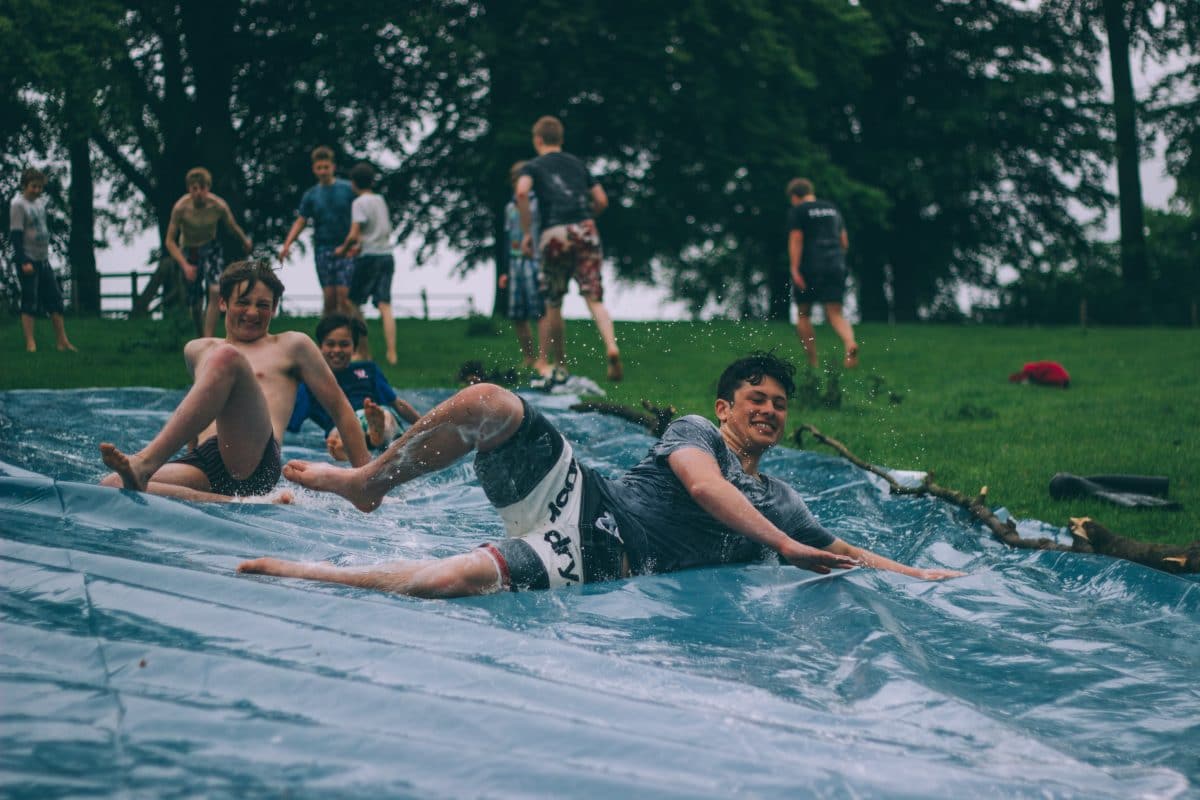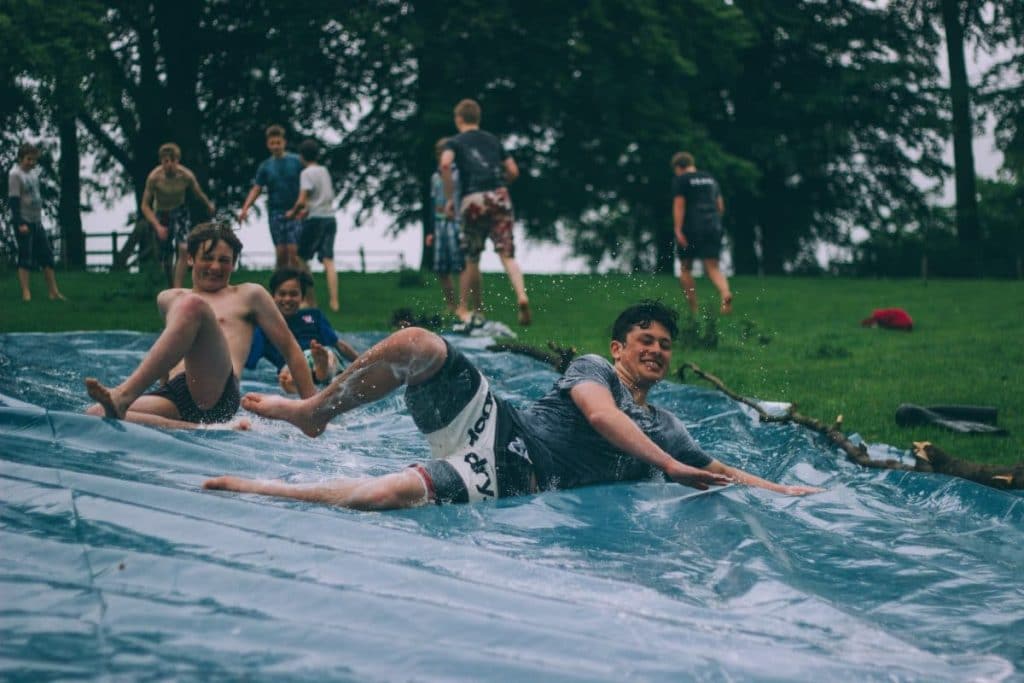 You can also set up a large screen to finish off your Christmas in July party with an outdoor screening of your favorite Christmas movie, since the weather is warm enough in the summer. You can get tips for how to set up a successful outdoor movie party HERE.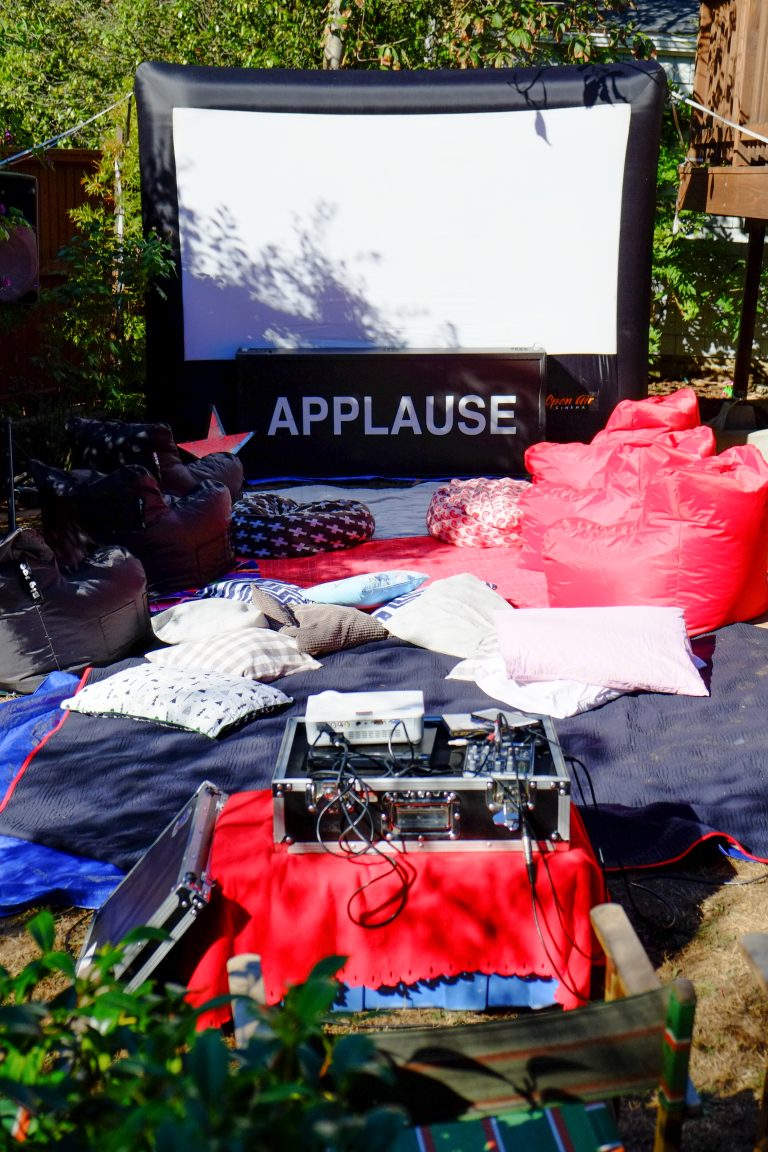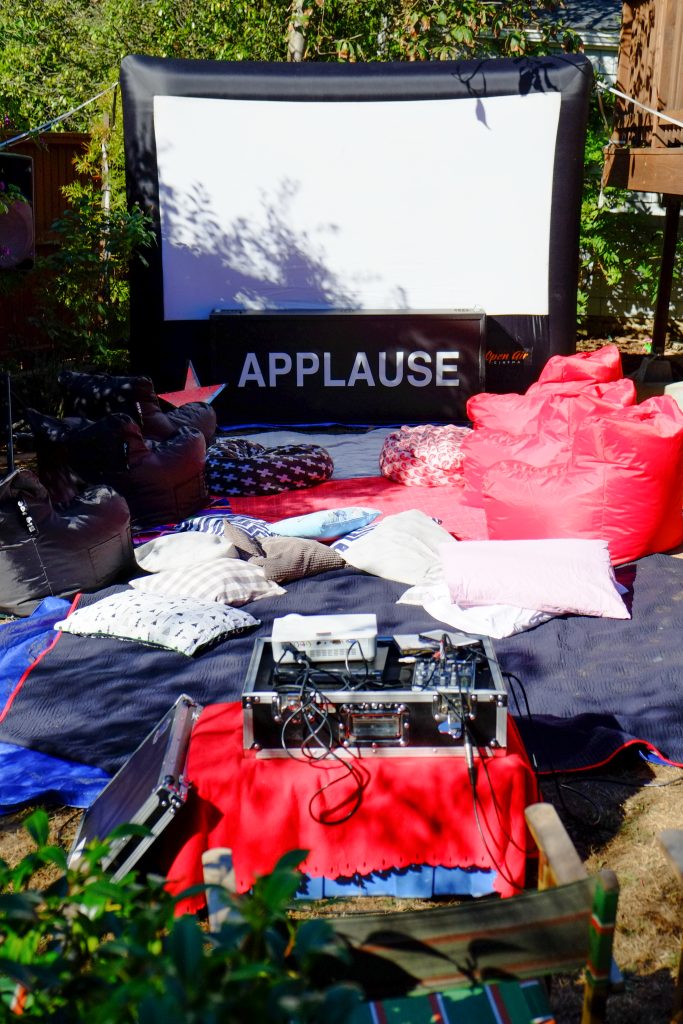 I hope you found this list inspiring for your own fun Christmas in July celebrations! I'd love to hear what other ideas you have done, or plan to do, in the comments below!
And don't forget to check out my Amazon list for a one-stop shop for all things Christmas in July!
Happy Celebrating!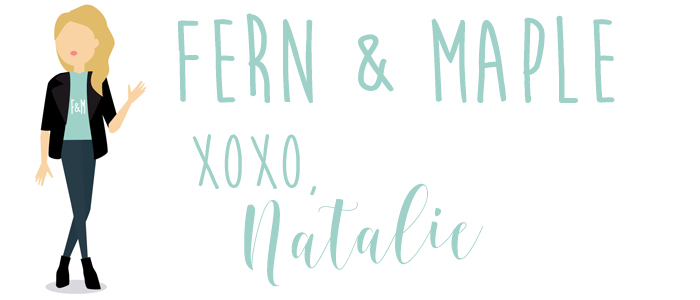 PIN FOR LATER: