I just love the holidays, and as someone whose brain is always on party-mode, I feel like I never run out of unique Holiday Party ideas. Of course, I know that not everyone's life is dominated by parties like mine is, so if you need some help with inspiration, don't worry! I have 15 of my best Holiday Party Ideas for all ages here for you, from kids to teens to adults!
15 Magical Holiday Party Ideas for All Ages
Kid's Holiday Party Ideas
This theme is cheery AND entertaining for kids. It includes tons of cute holiday light decor, as well as a table runner that doubles as the materials for creating easy and fun Christmas Light snow globe craft supplies. Get details HERE.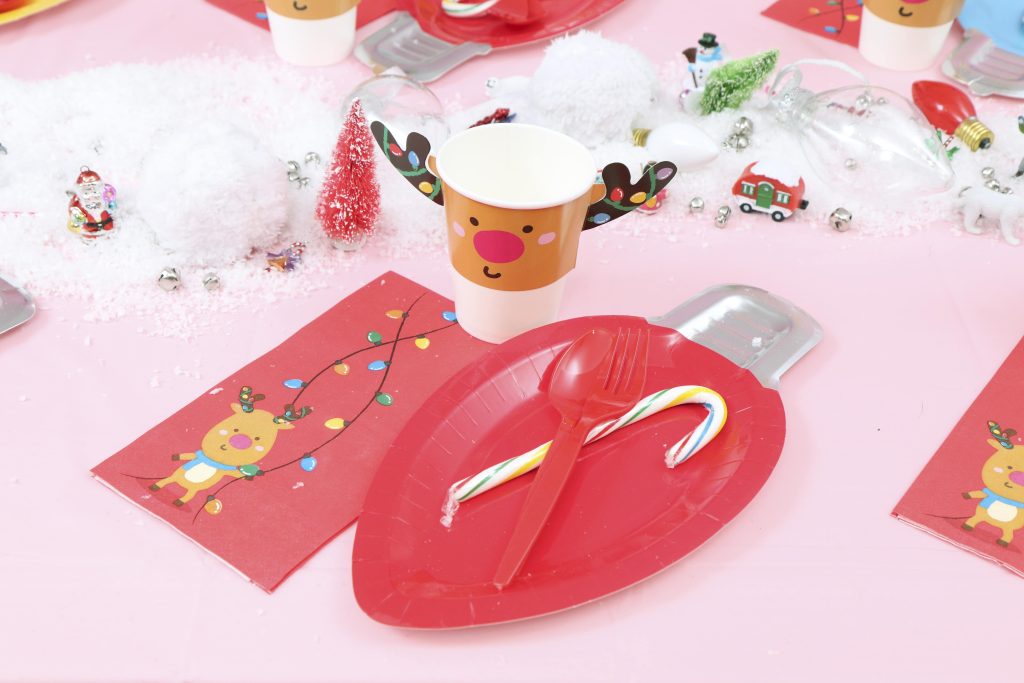 If you want to be extra unique this year, why not throw a Tropical "Hula-Day" Party? This party includes a DIY beach ball Christmas tree, bright and colorful place settings, and so much more. Get details HERE.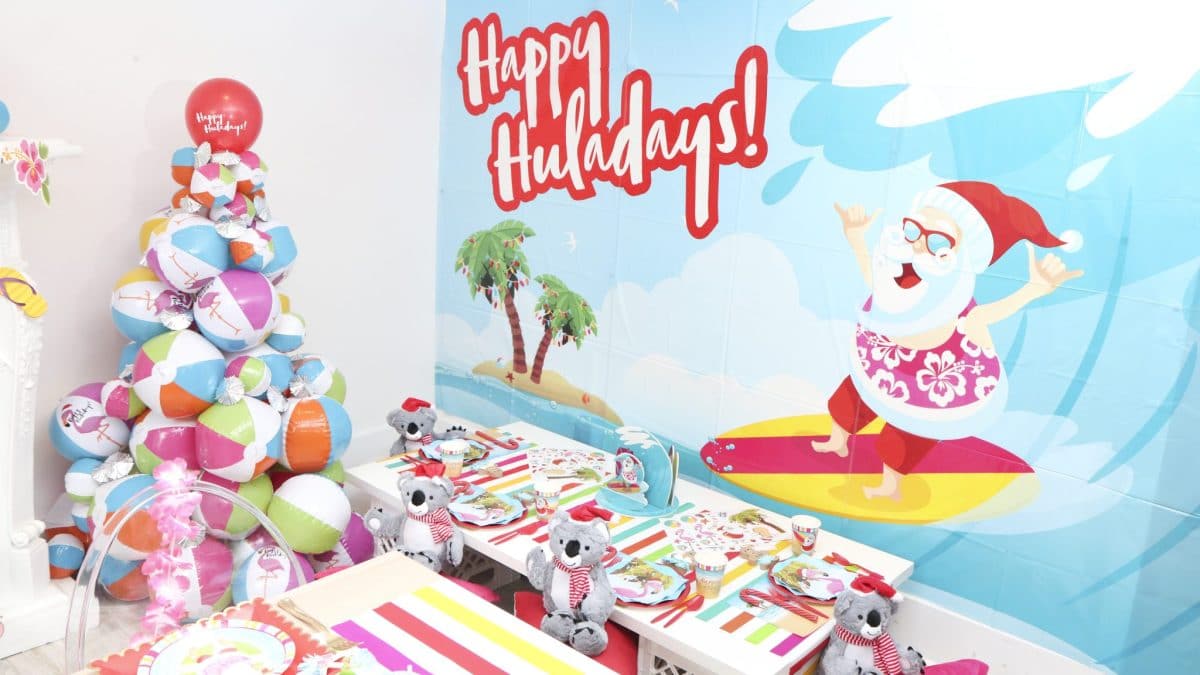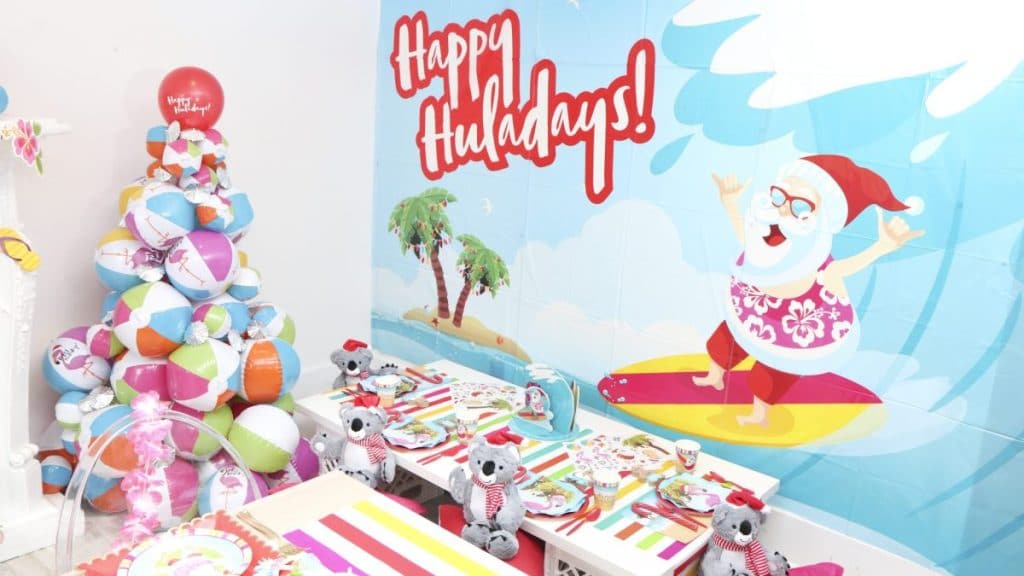 Kid's parties need entertainment, and luckily this magical Polar Express Party has tons of it. From train-themed crafts to a cozy movie-watching experience, and so much more. Get details HERE.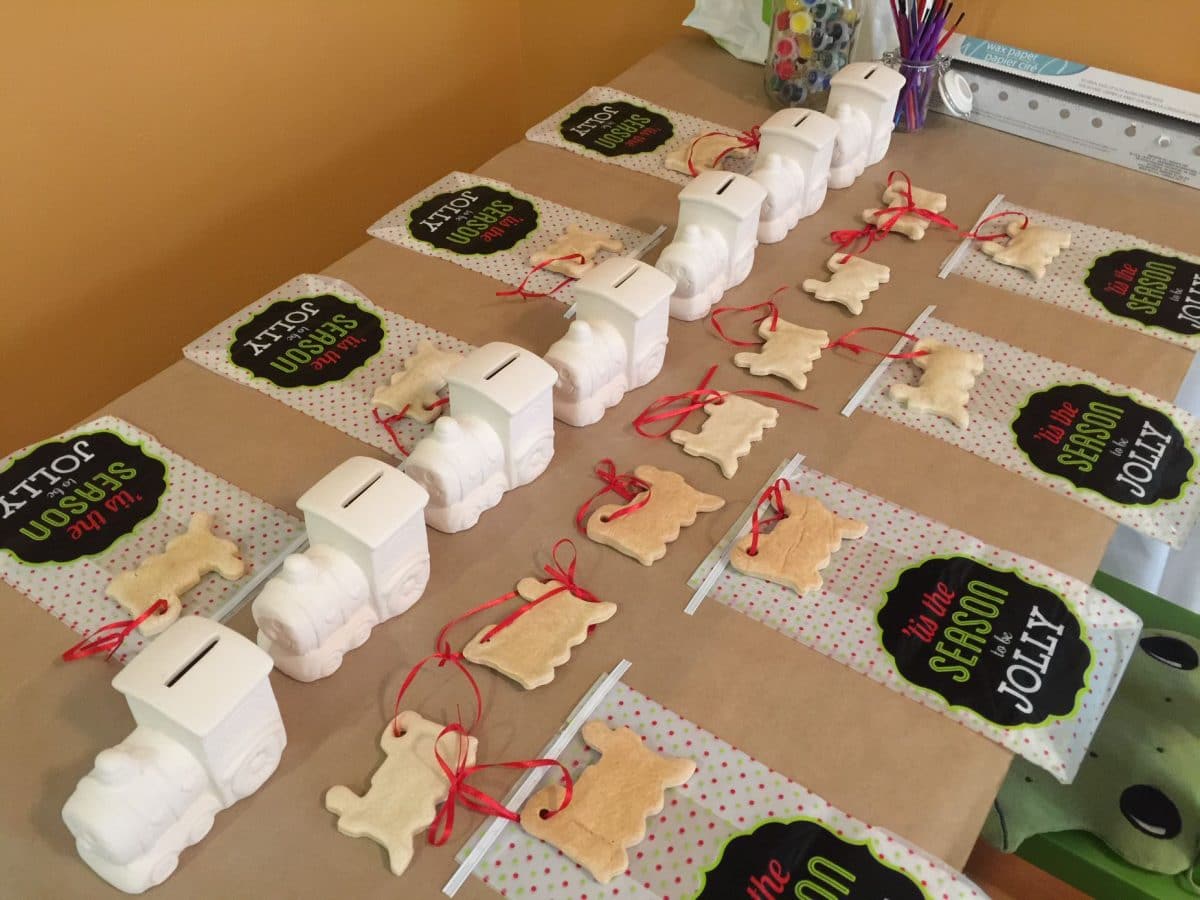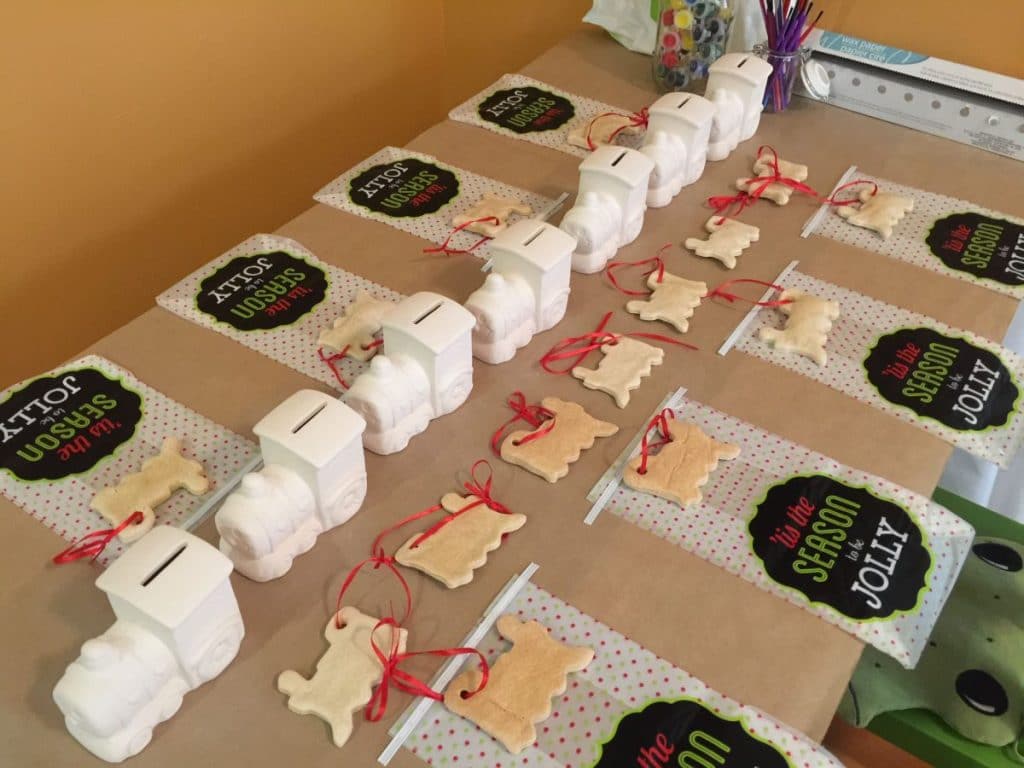 You know that timeframe when Christmas break is SO close your kids can feel it? Make that time bearable by throwing an after-school Milk and Cookies for Santa Party. Get details HERE.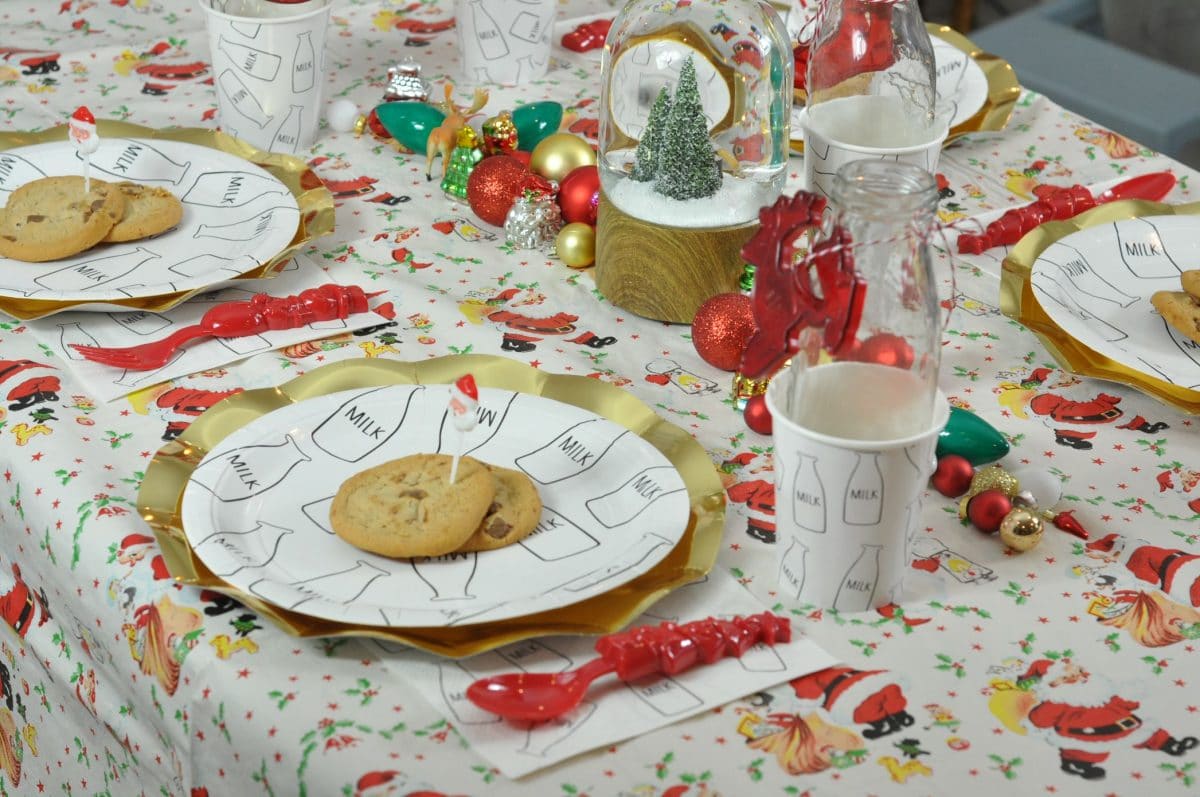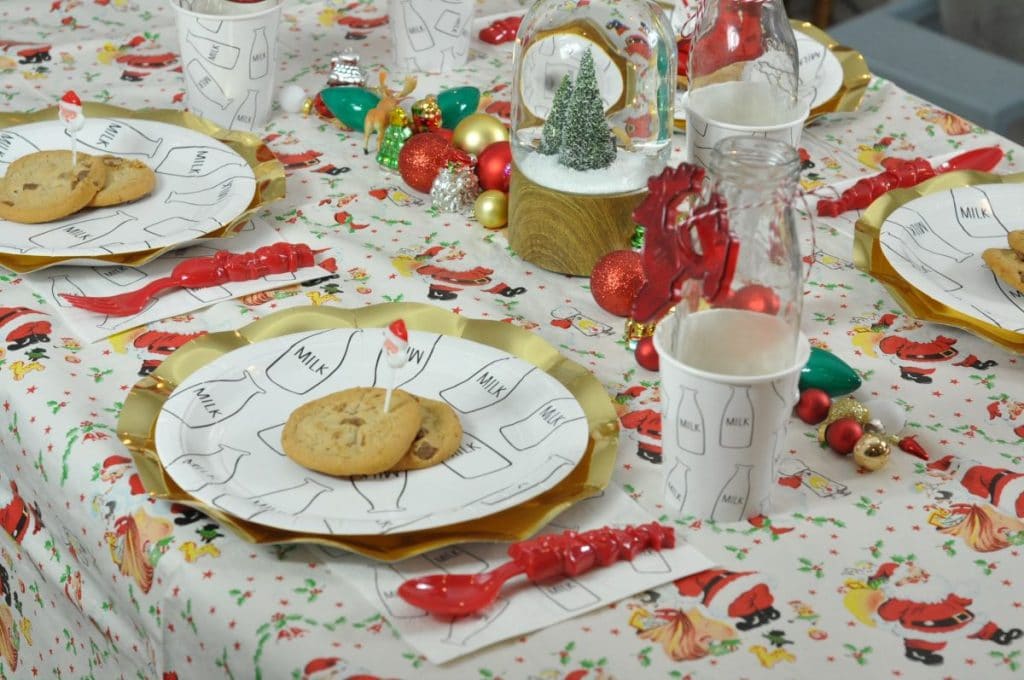 Brrr! This icy Winter Wonderland Party for kids has some of the cutest Arctic Animal decor and favors, everyone will be all smiles. Get details HERE.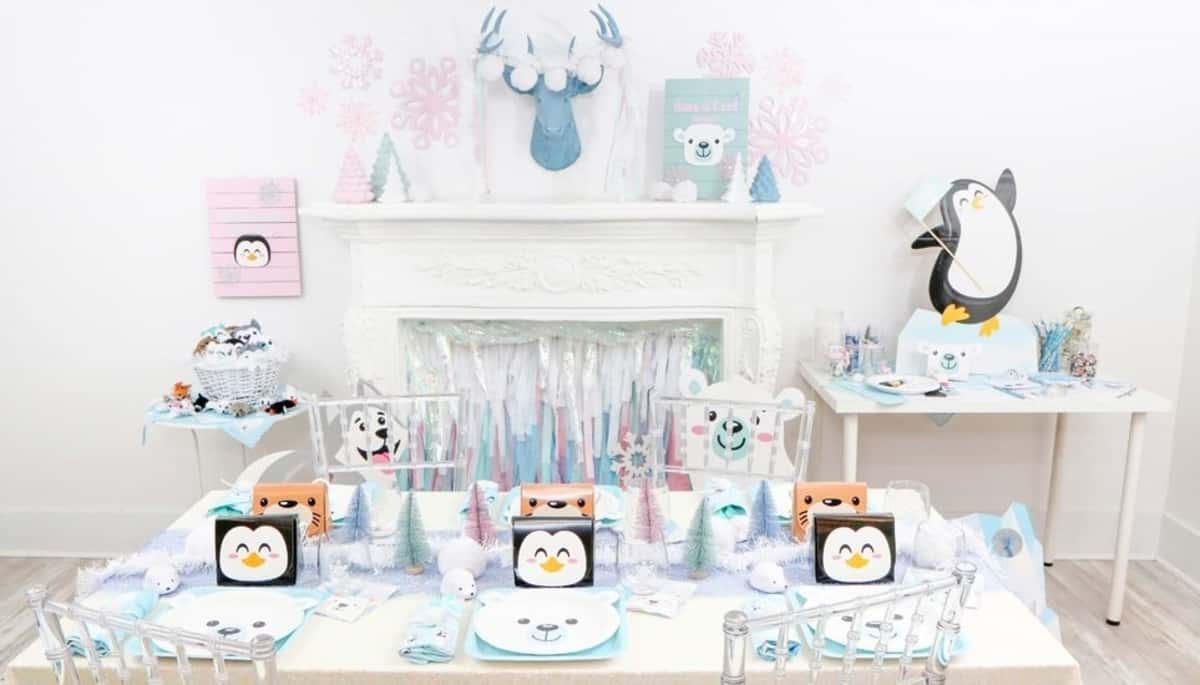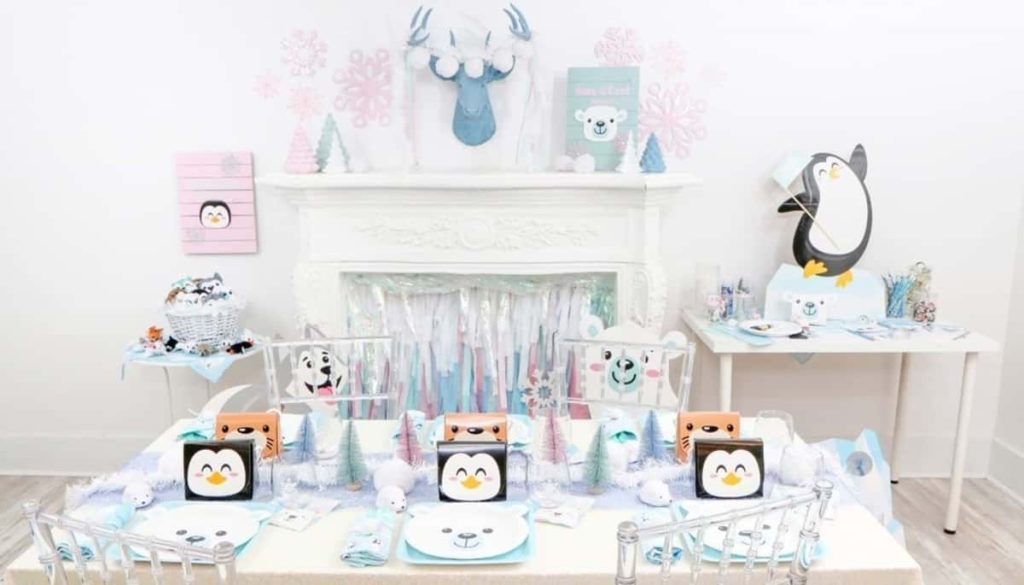 Holiday Party Ideas for Tweens & Teens
Tweens love slightly more sophisticated color palettes, but still with a bit of magic involved. This Unicorn Christmas Party uses pretty pastels perfect for tweens. Get details HERE.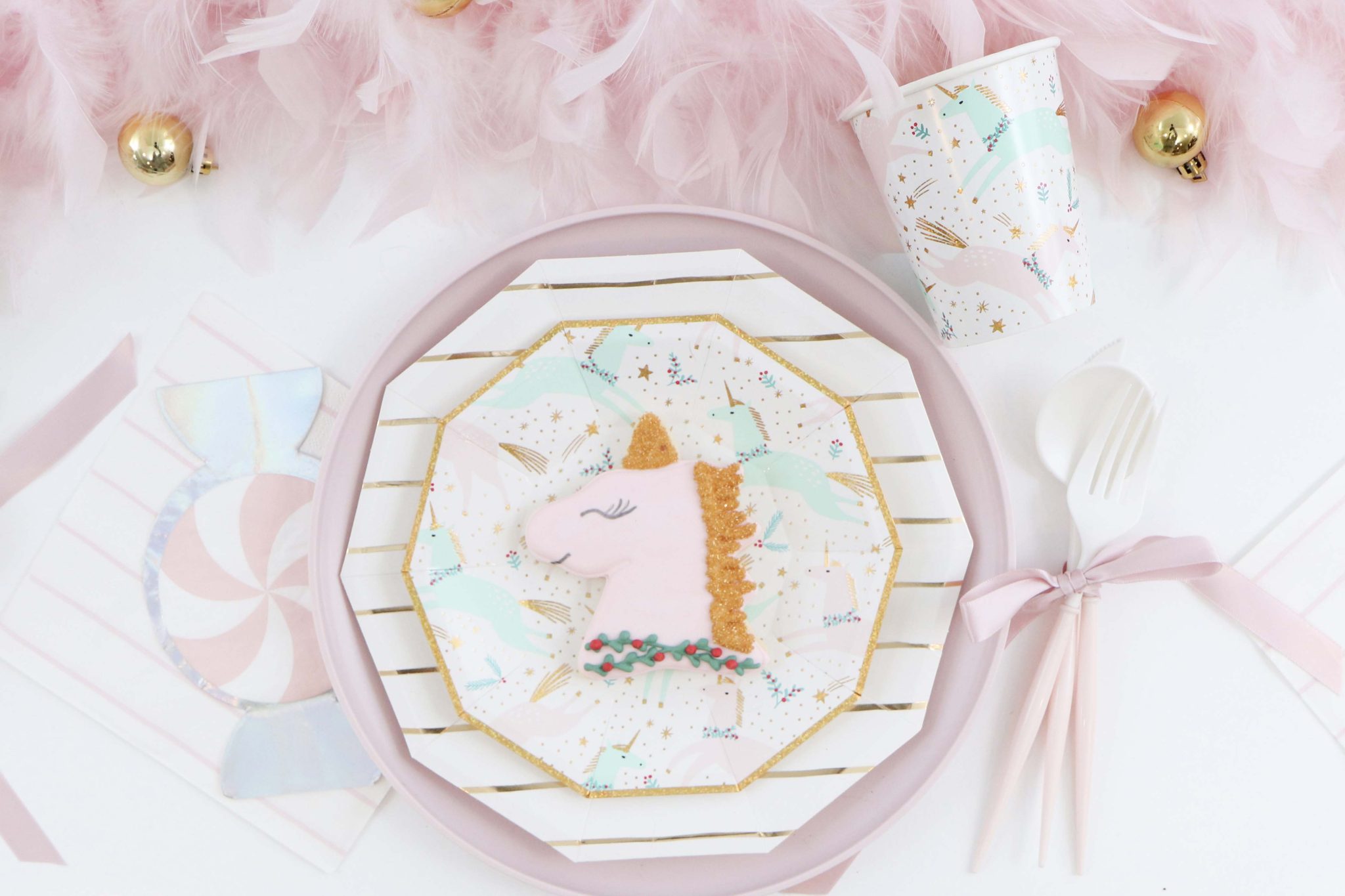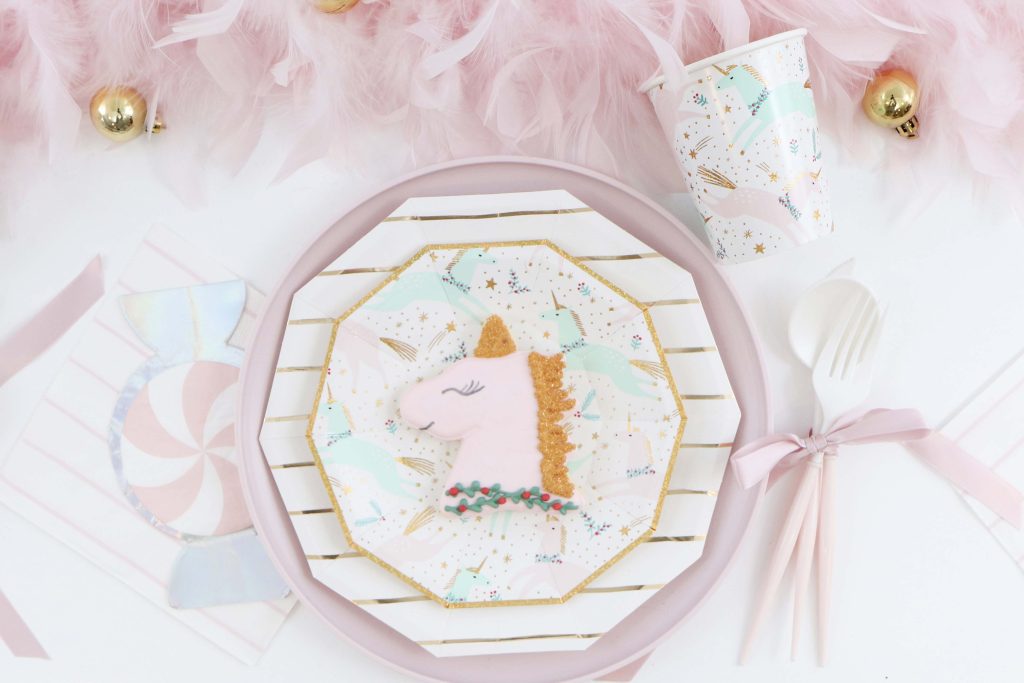 For teens that like things a bit brighter and louder, throw a Neon Holiday Party! The fun colors and confetti are sure to make spirits bright. Get details HERE.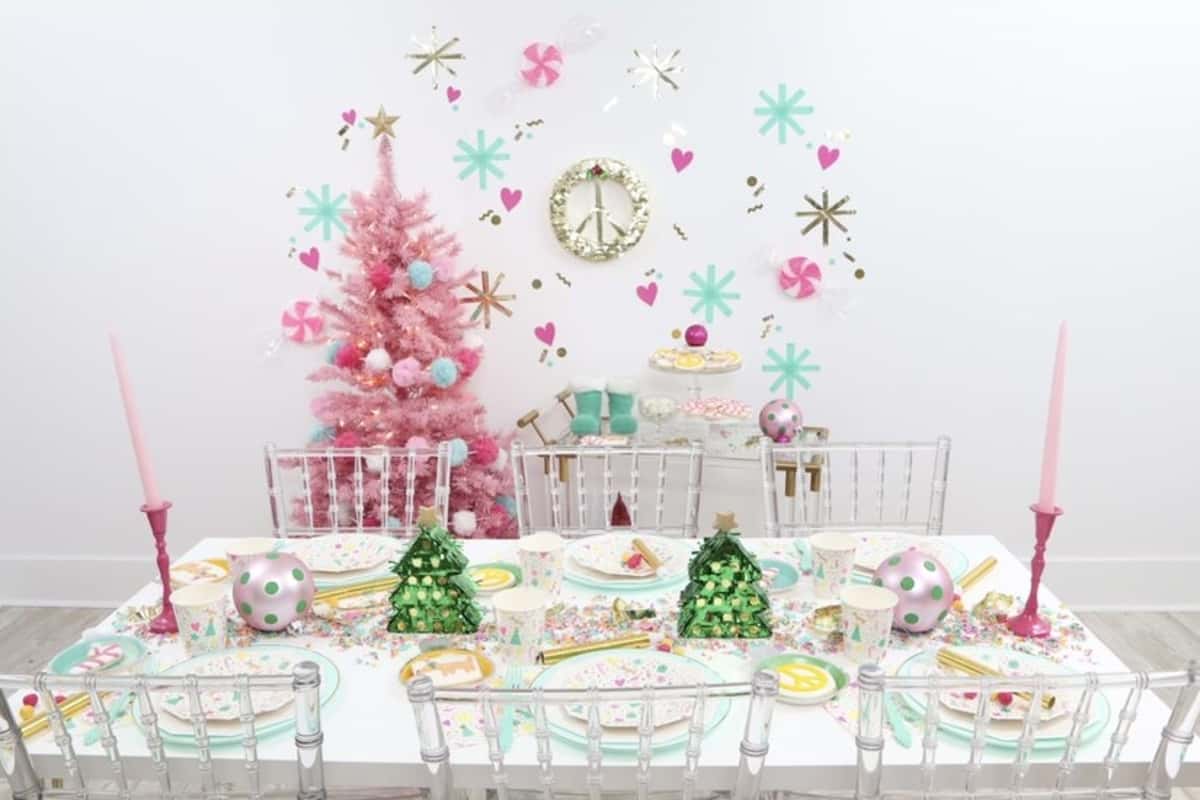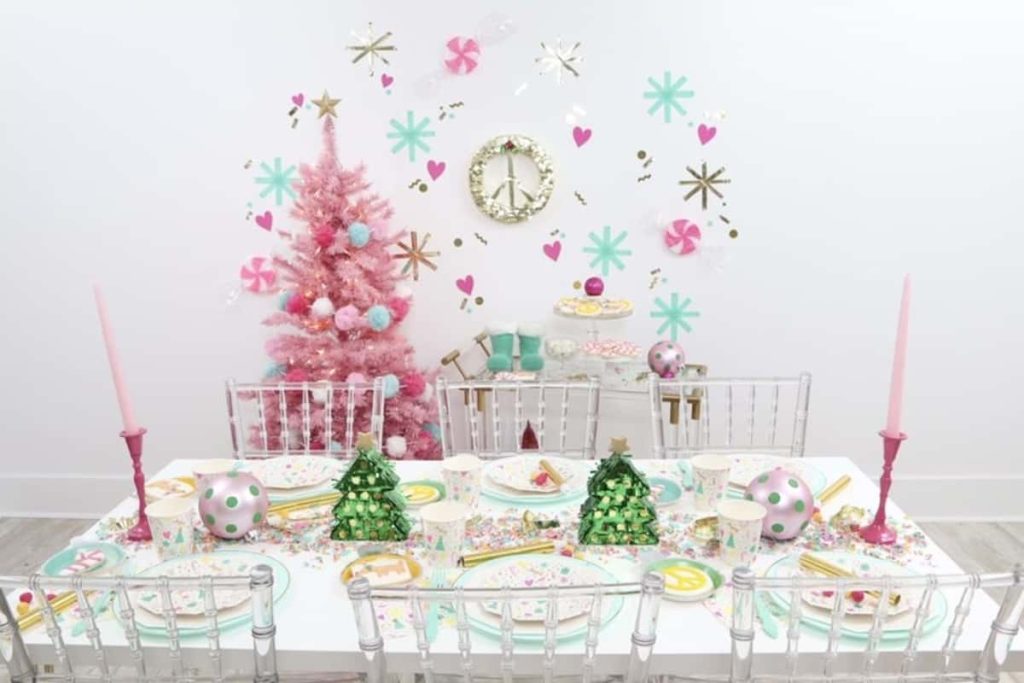 For competitive teens, throw an Ugly Christmas Sweater party, complete with voting and awards for ugliest! Creative teens can even decorate their own ugly sweaters. Get details HERE.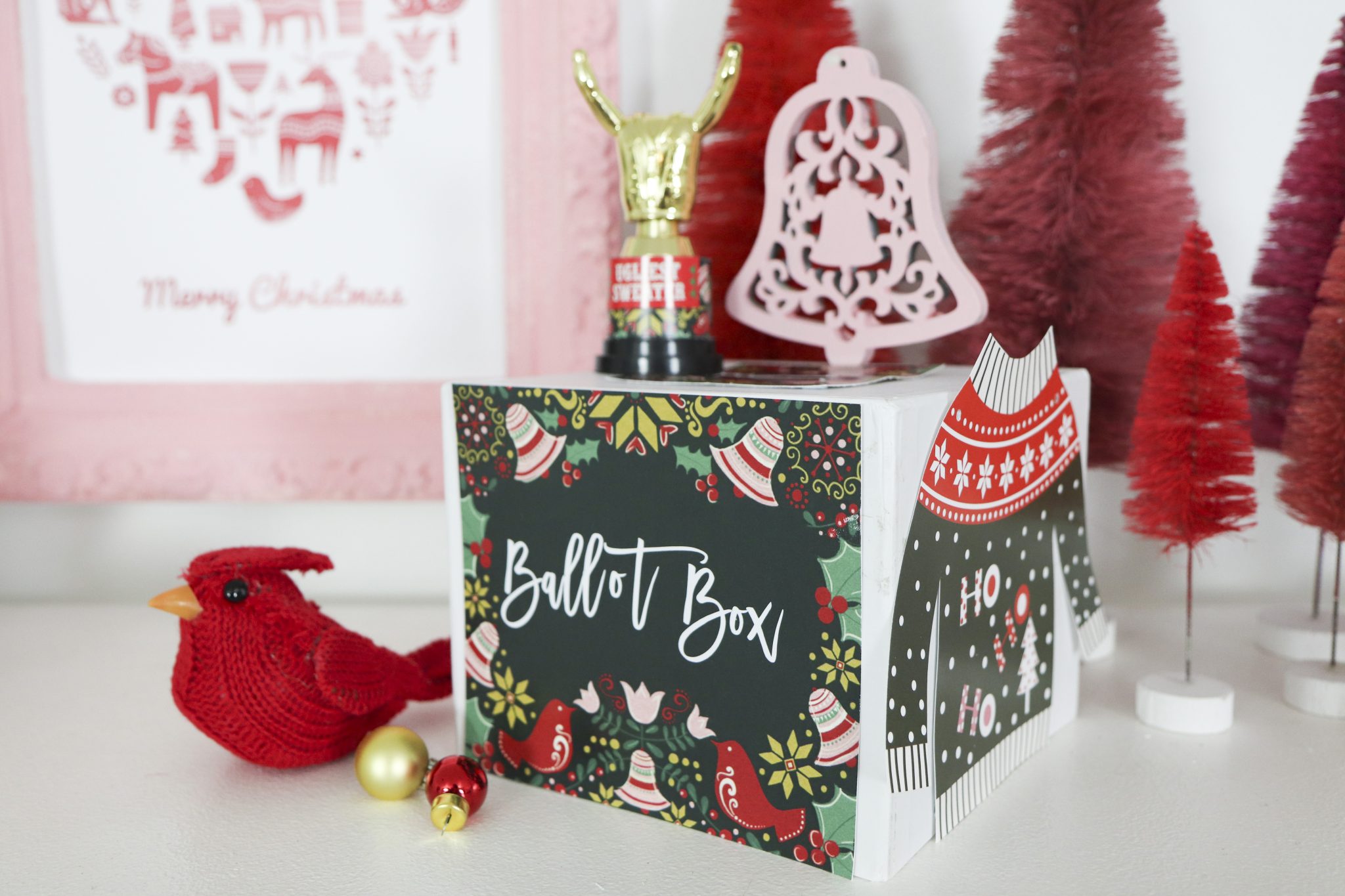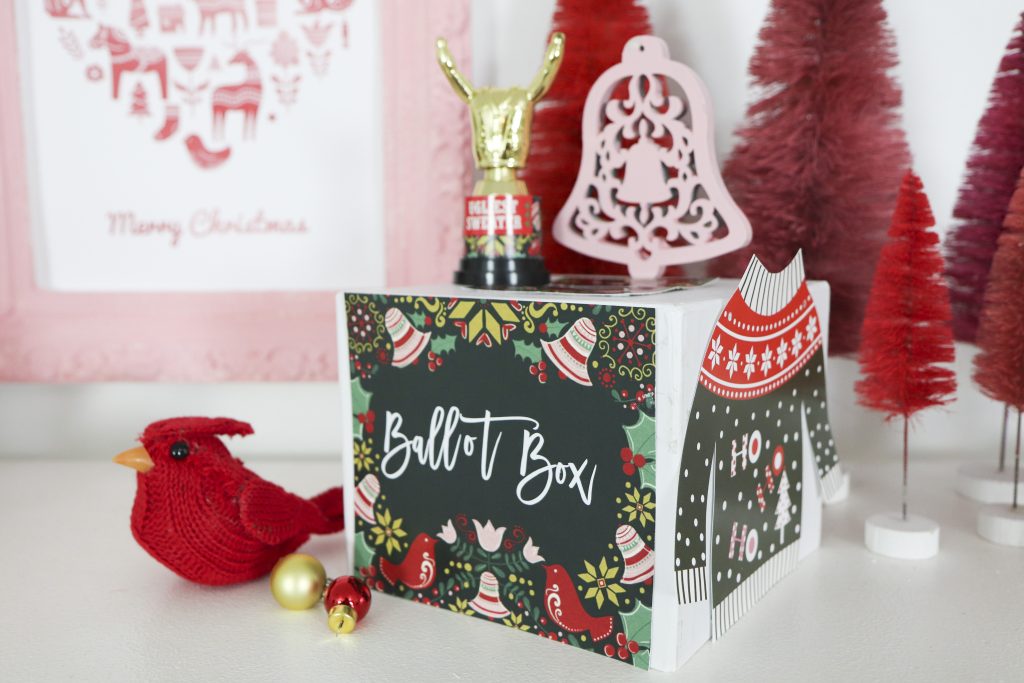 Keep things cutesy yet elevated with a trendy pom pom Christmas party. Teens will love the hot cocoa bar where they can create customized cozy concoctions! Get details HERE.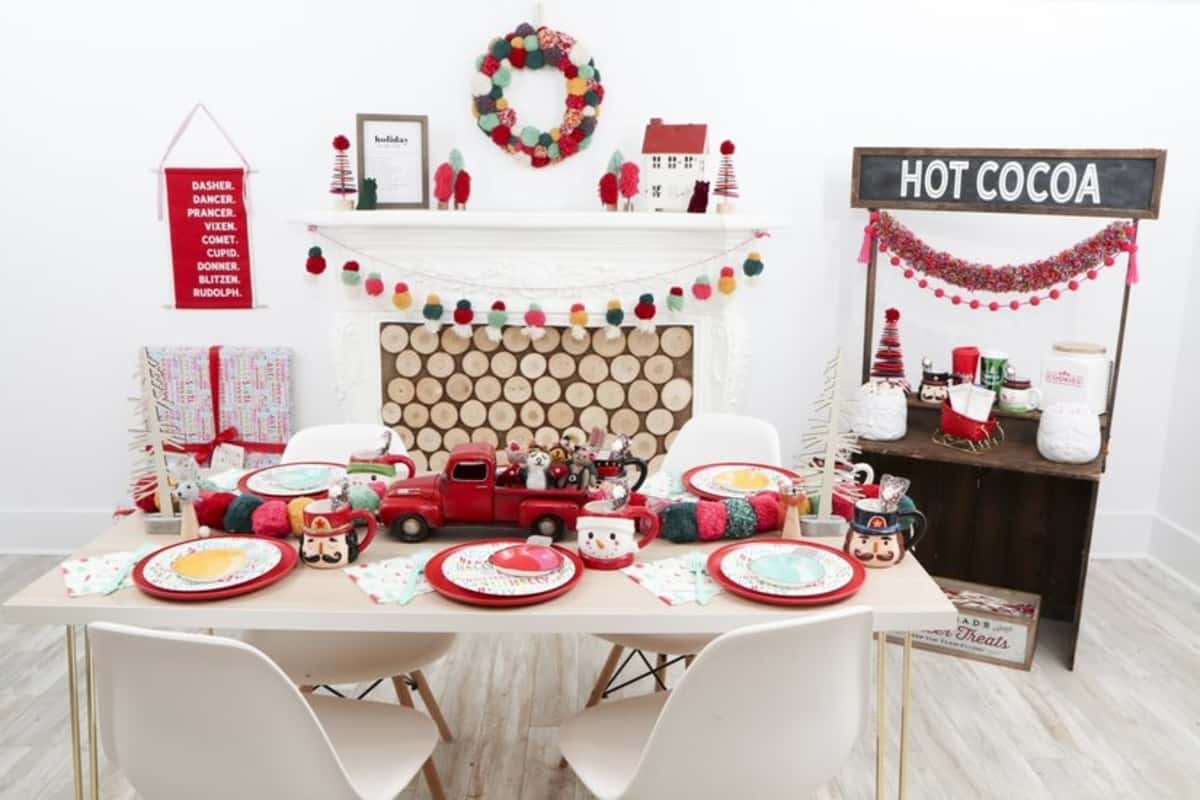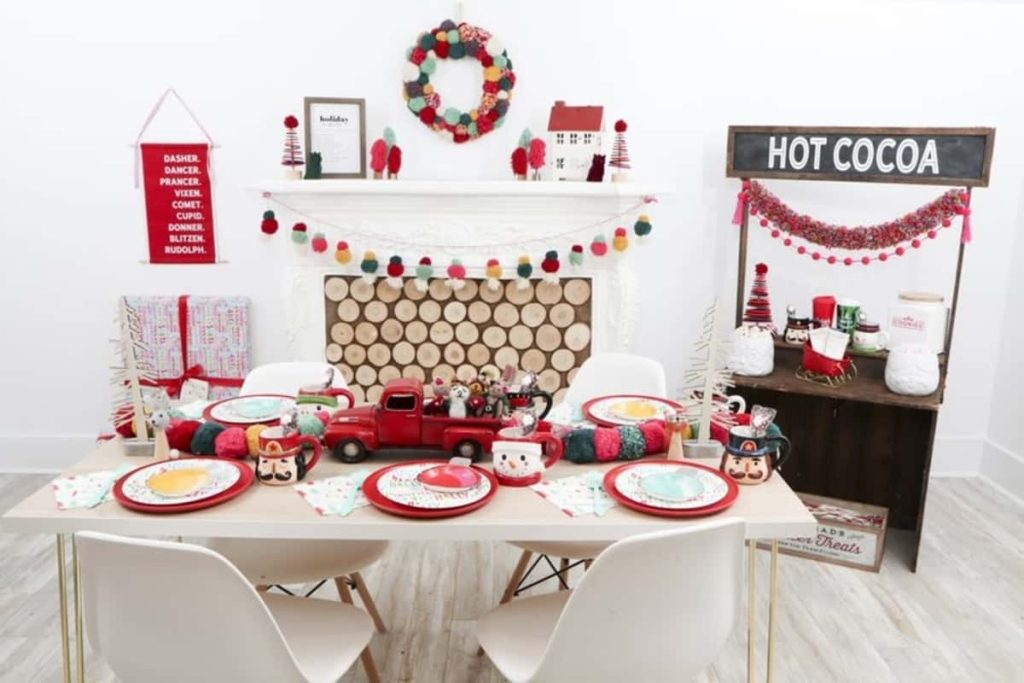 Older teens coming home from college? Set up a punny "Gnome" for the Holidays Party! Although they might not divulge whether they've been naughty or nice while they've been away… Get details HERE.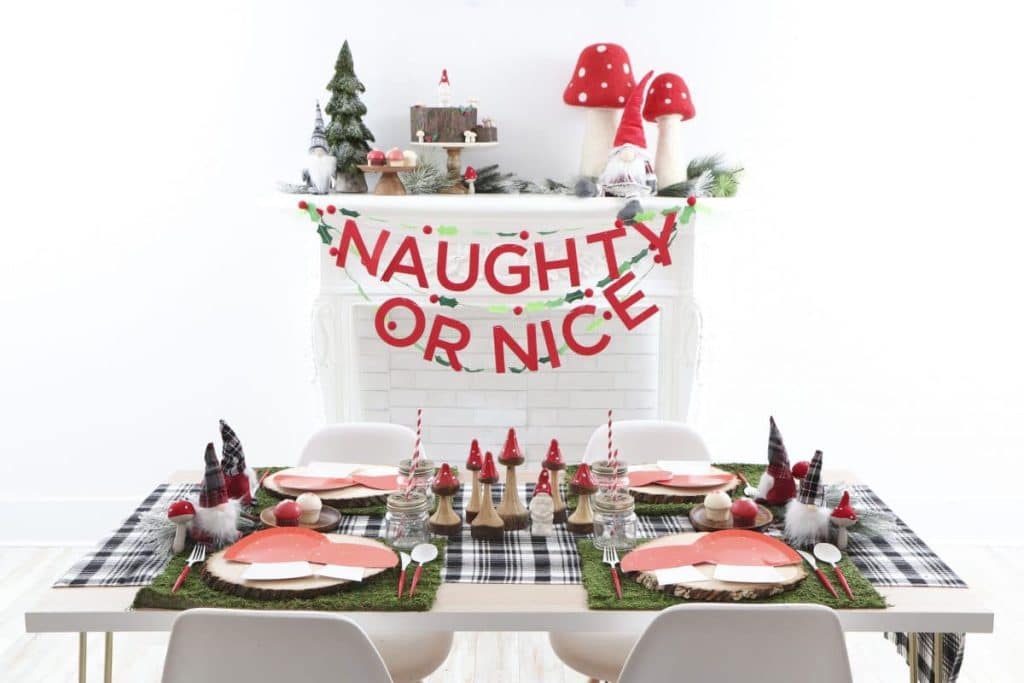 Holiday Party Ideas for Adults
If you're looking for a unique and elegant Holiday Dinner Party theme, I love a Navy and Gold color combo. In fact, I've actually styled two different ones! Get details for both HERE and HERE.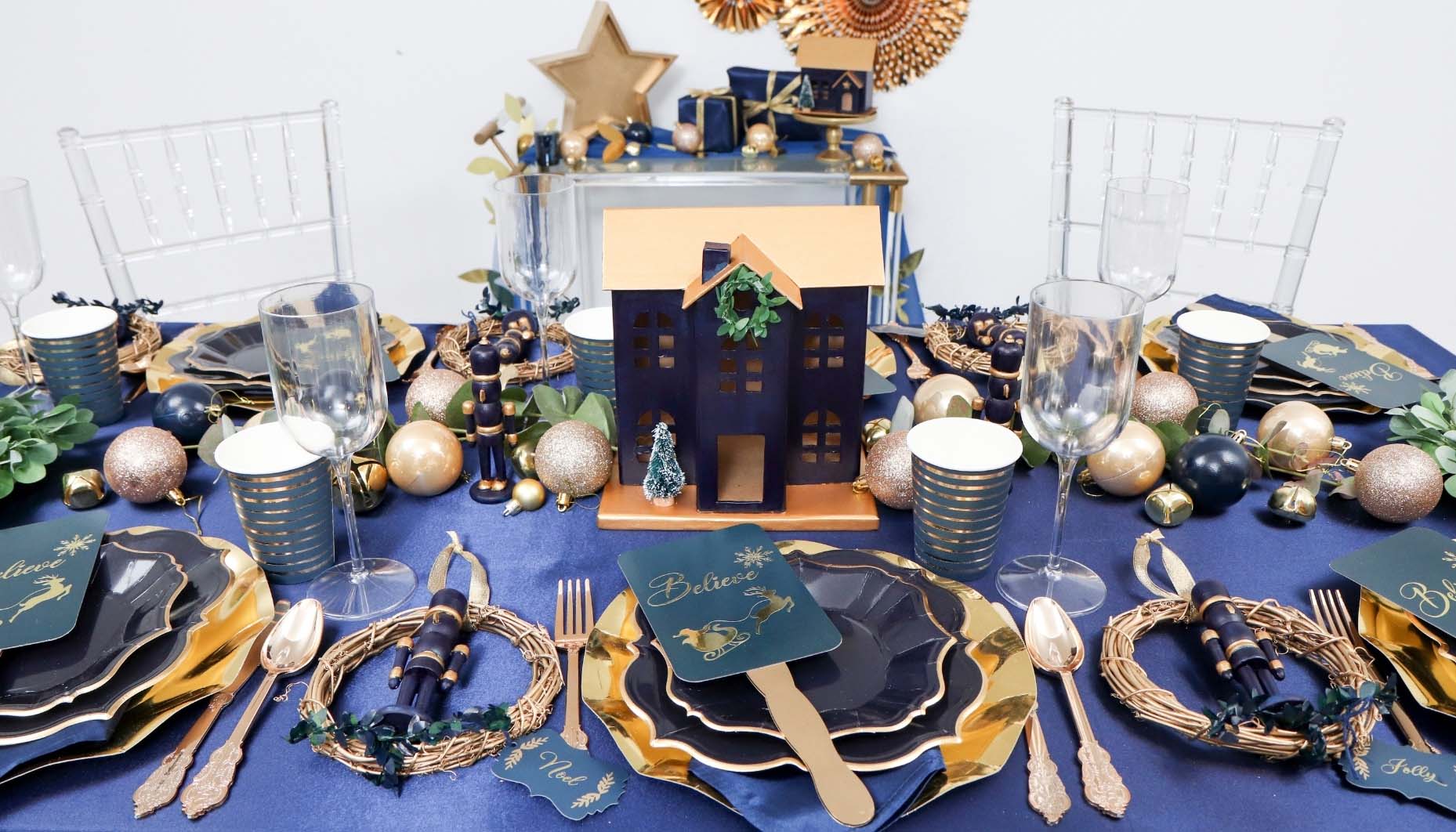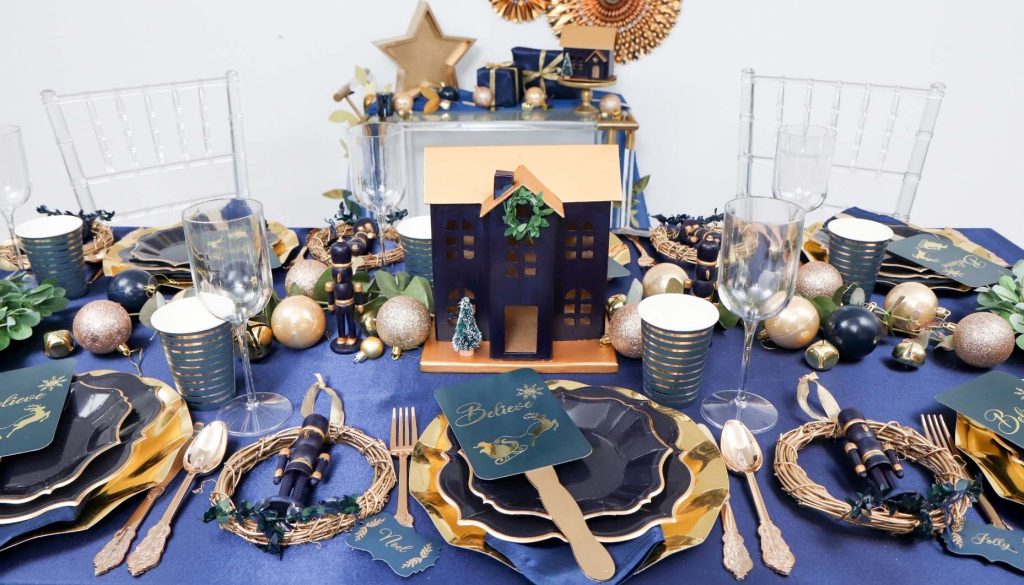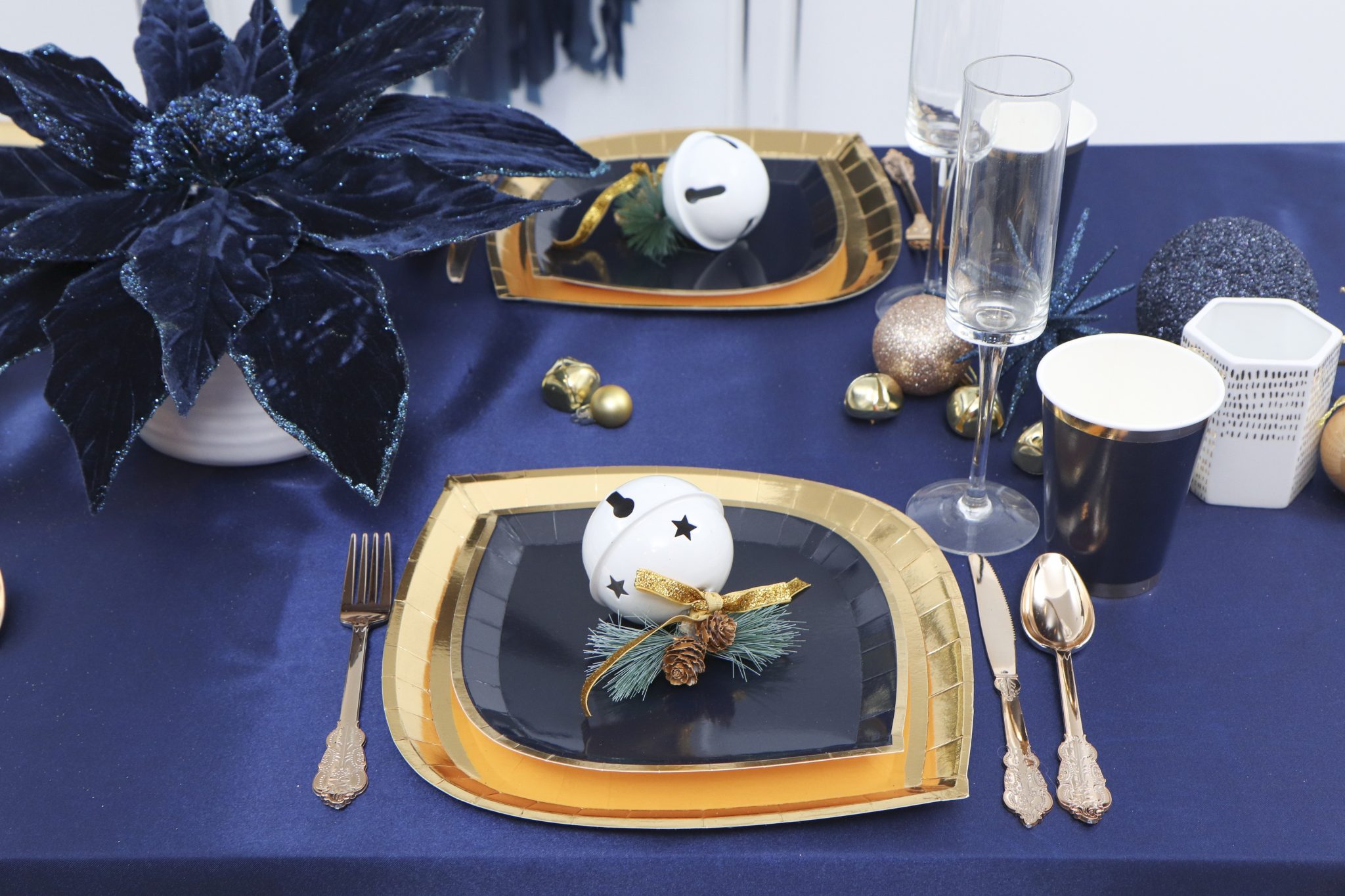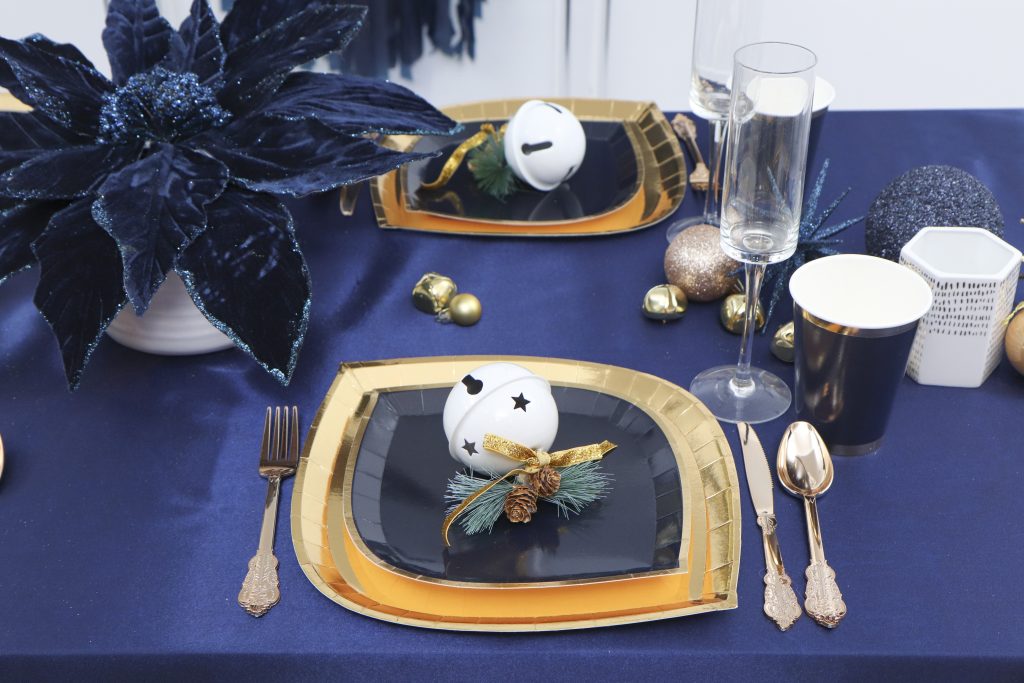 The Christmas season can be stressful. If you are looking for a way to keep things casual and comfy, why not center your party around the coffee table? Get details HERE.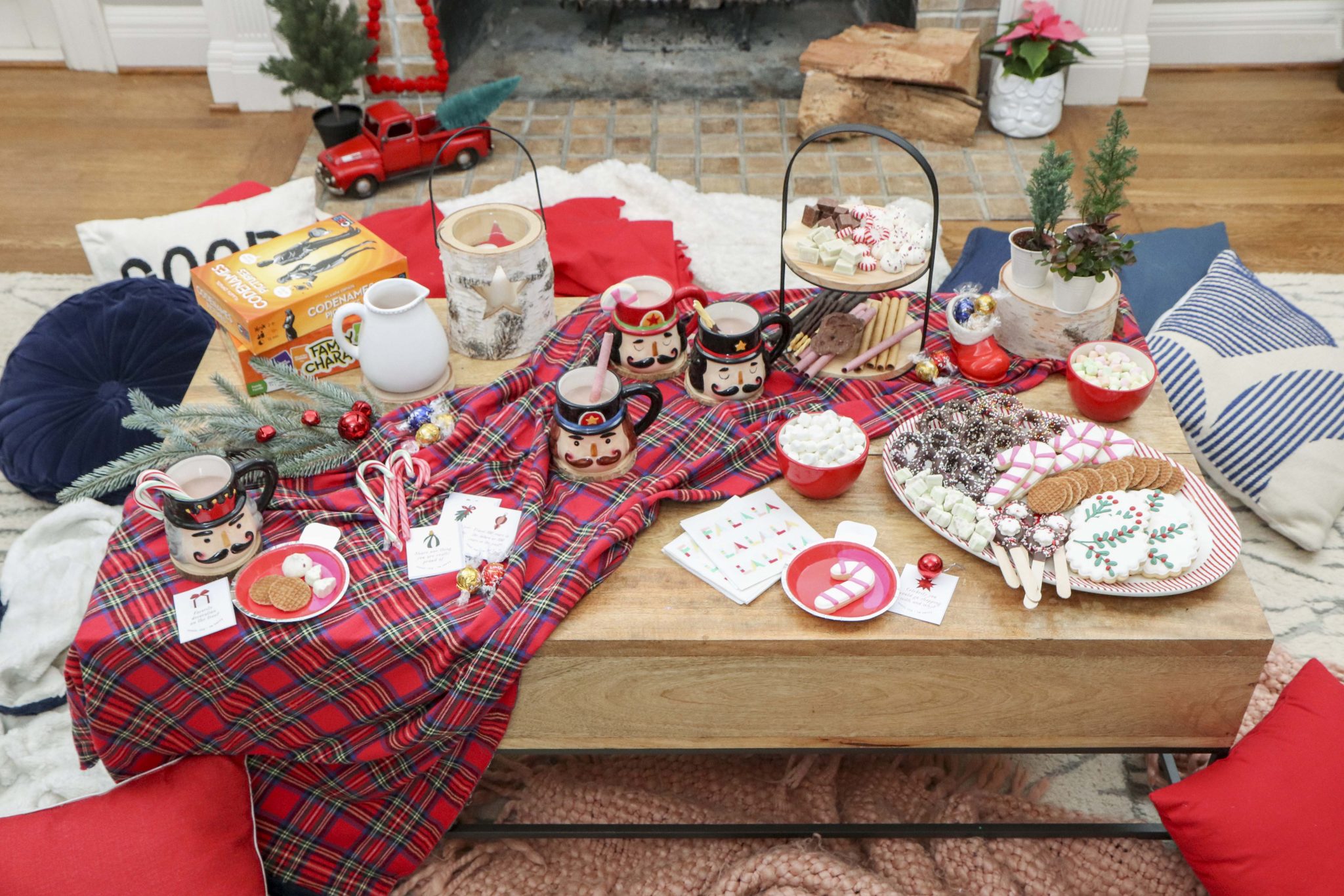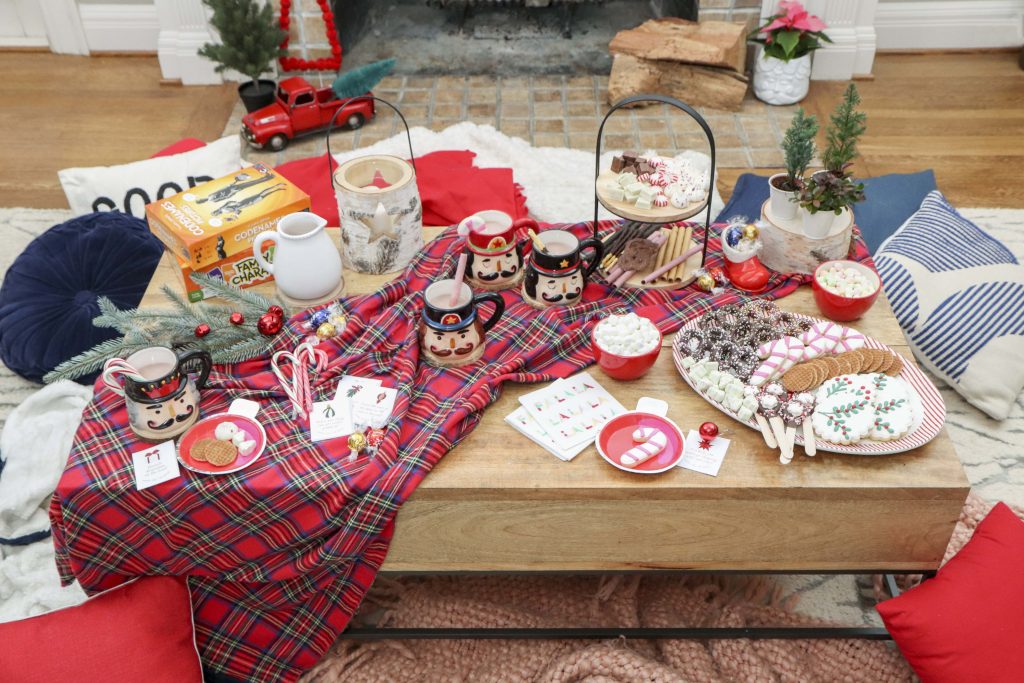 Take inspiration from across the pond by throwing a British-inspired Crackers, Crowns, and Cocktails Christmas Party! This one even includes FREE printables to make your party planning even easier. Get details HERE.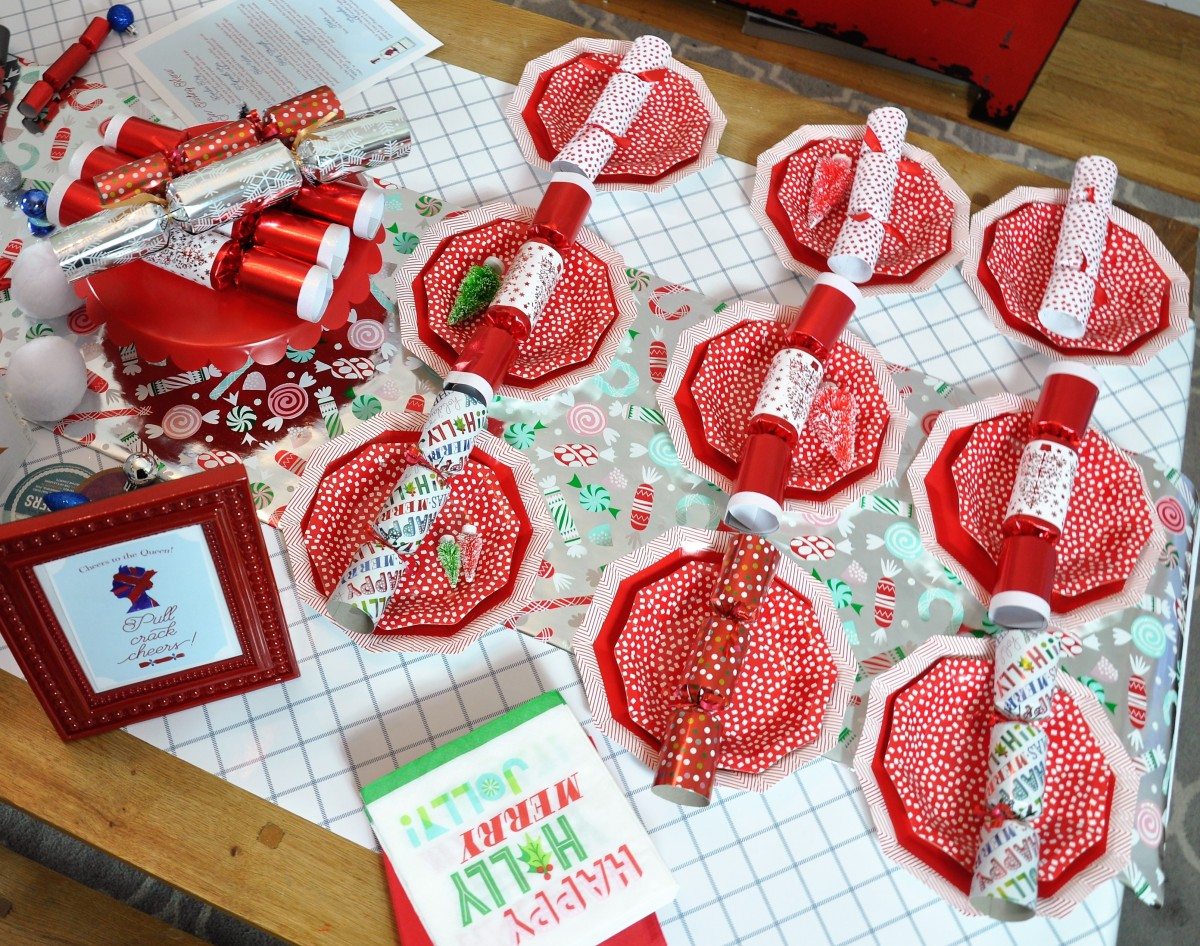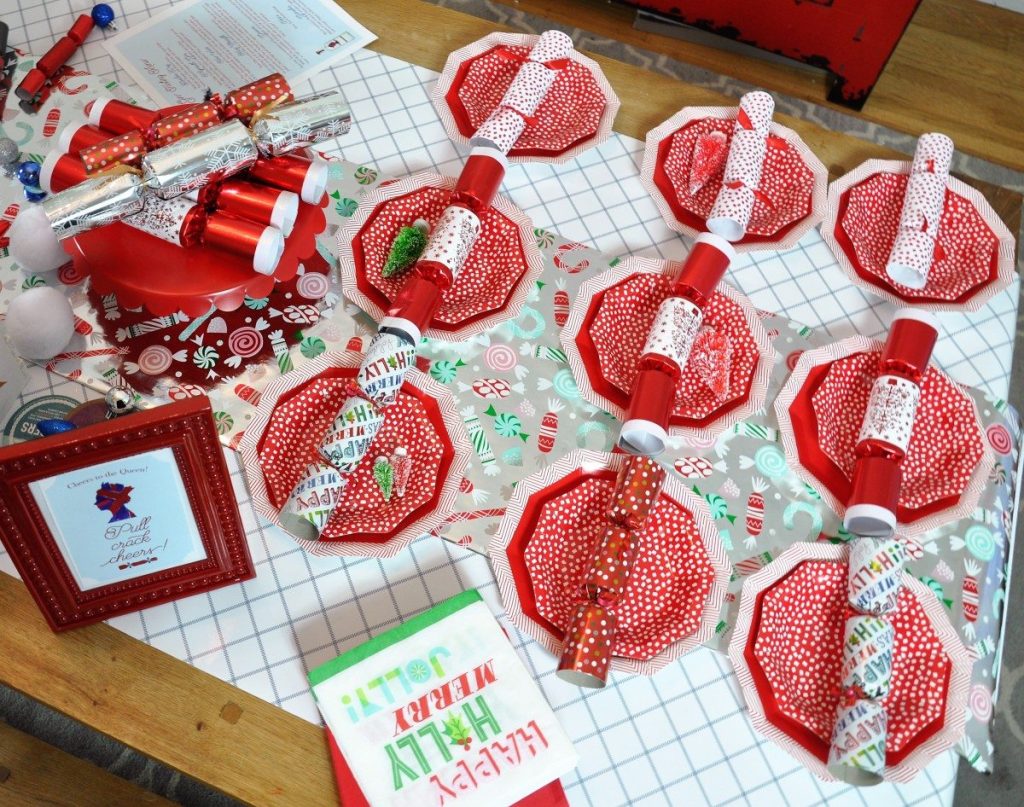 Know someone getting married around the holidays? Take advantage of the season by putting together a fun and festive Confetti Christmas Bachelorette Party! Get details HERE.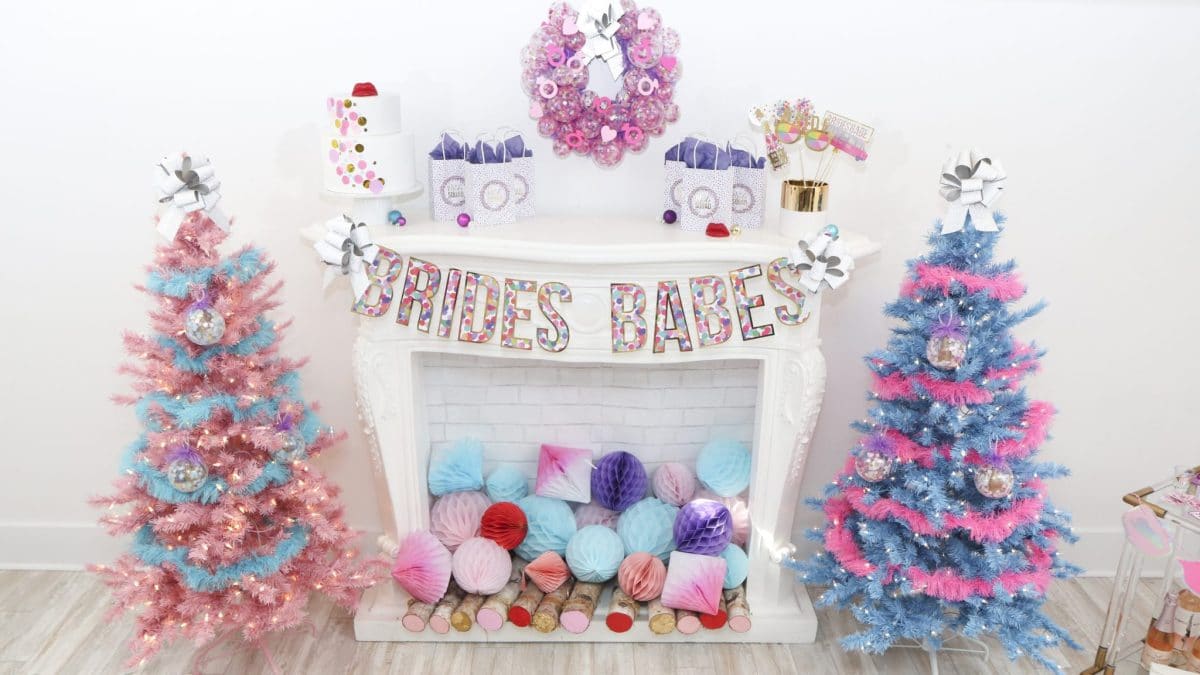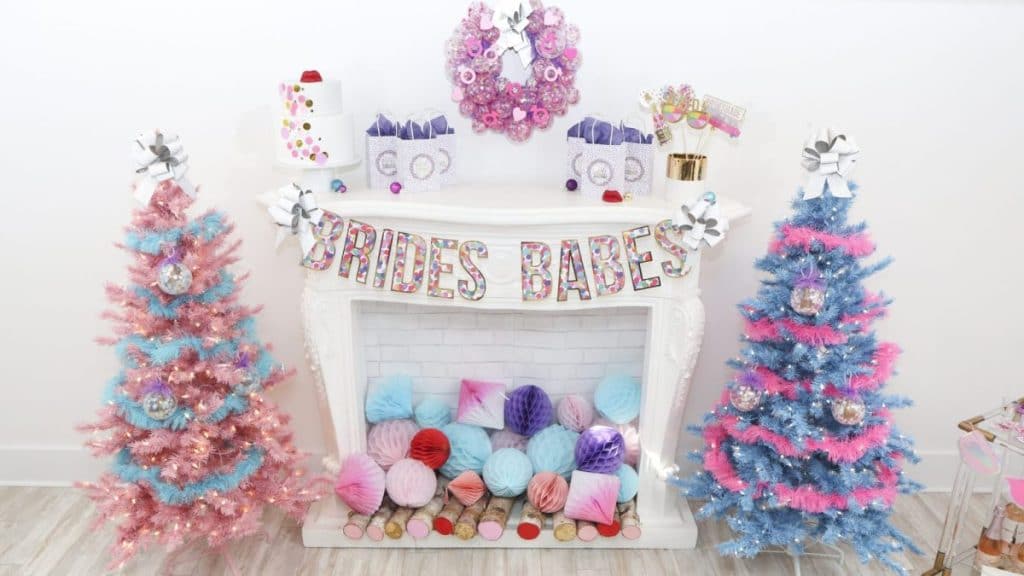 These wintry dinner parties are perfect for wedding rehearsal dinners, or even just holiday dinner gatherings for those who like to keep things classy! Get details for a Black and Green Winter Dinner Party HERE and a cozy Tartan and Tulle Dinner Party HERE.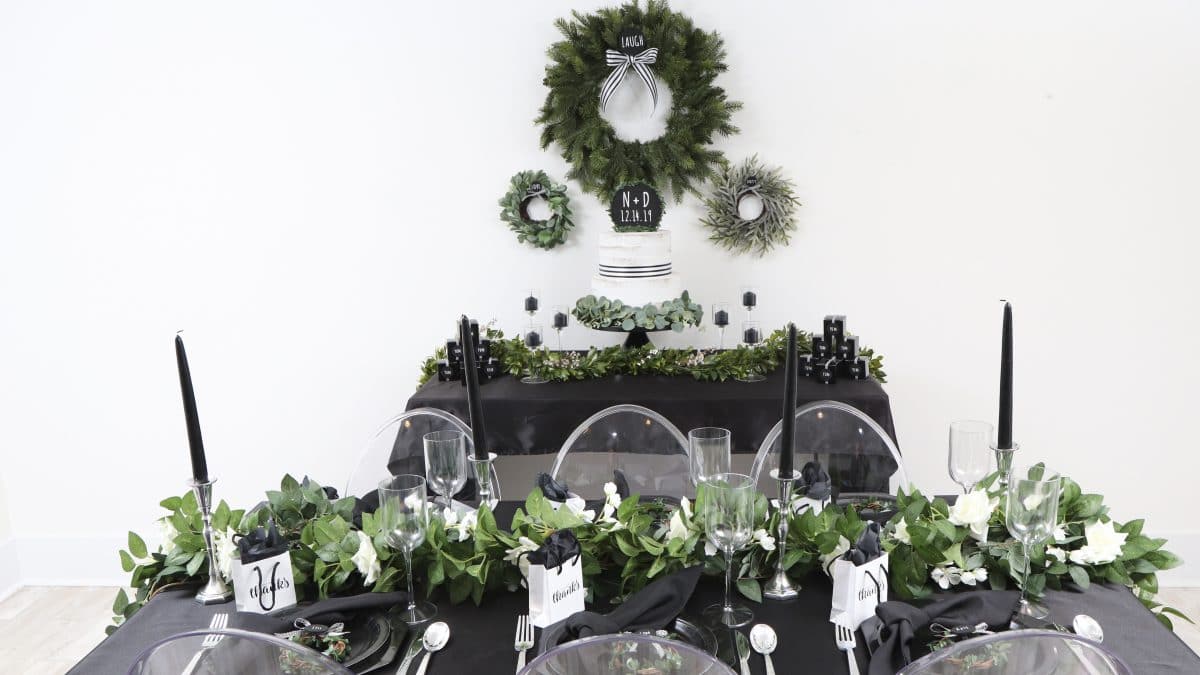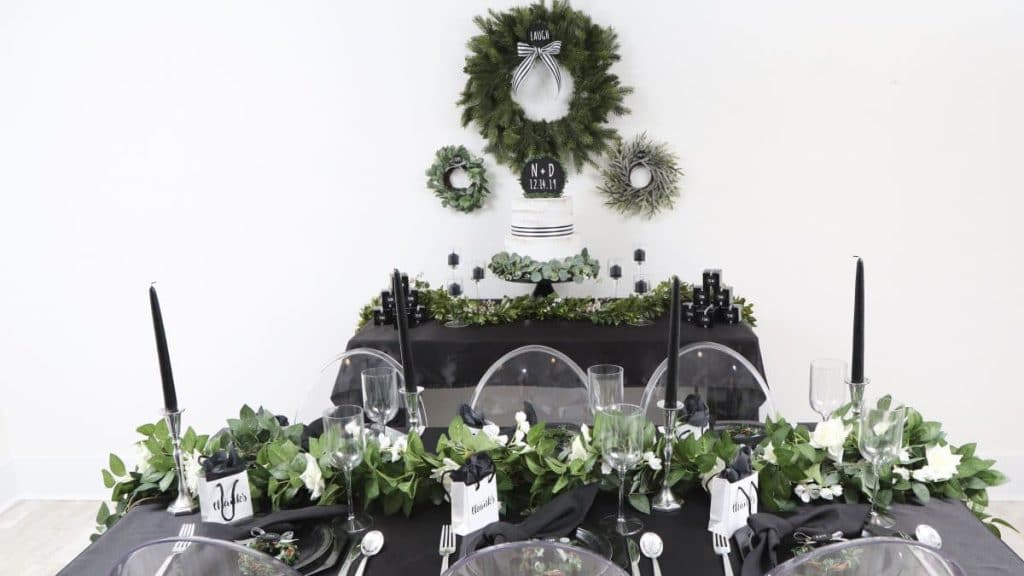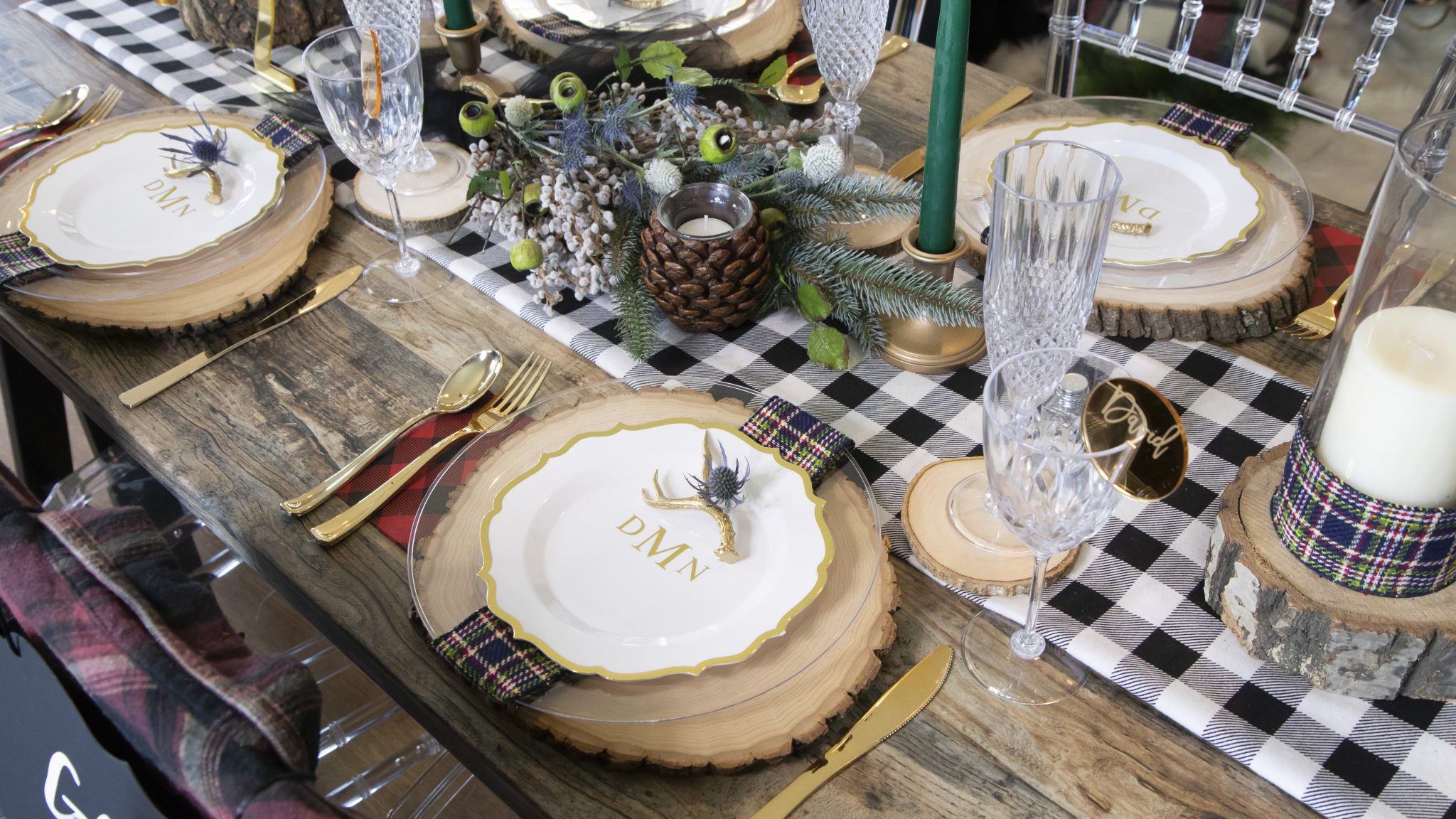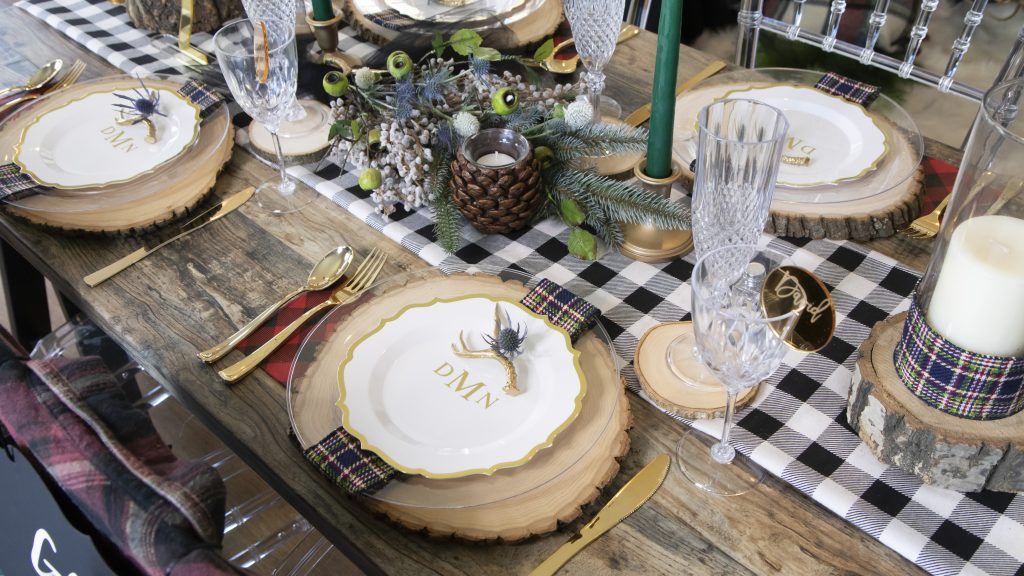 I hope these ideas have inspired you to throw one (or more!) fun holiday parties this season. If you use any of these ideas, I'd love to see them! Don't forget to tag @fernandmaplestyle on your social media photos!
Happy Partying!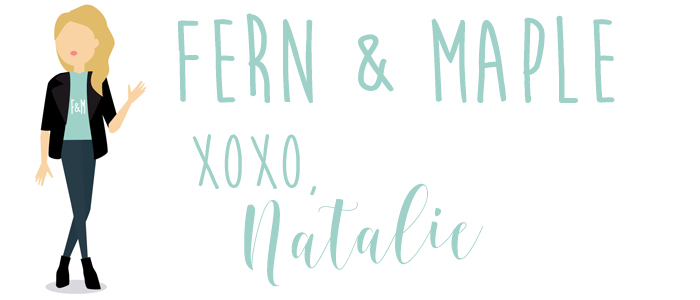 PIN FOR LATER: