You all know I love dining table settings – they are often the main features of my styled parties! But there are definitely times that I also enjoy setting up a more casual and relaxing table area for parties and entertaining, and I have learned that the living room coffee table can be the perfect place for this! And while a laid-back coffee table set up is great for any time of the year, the holidays are especially perfect for this type of cozy and easygoing entertaining. Plus, after the year we've had…we might all need to carve out some holiday space to take it easier this year! That's where my Top Tips for Holiday Entertaining around the Coffee Table come in!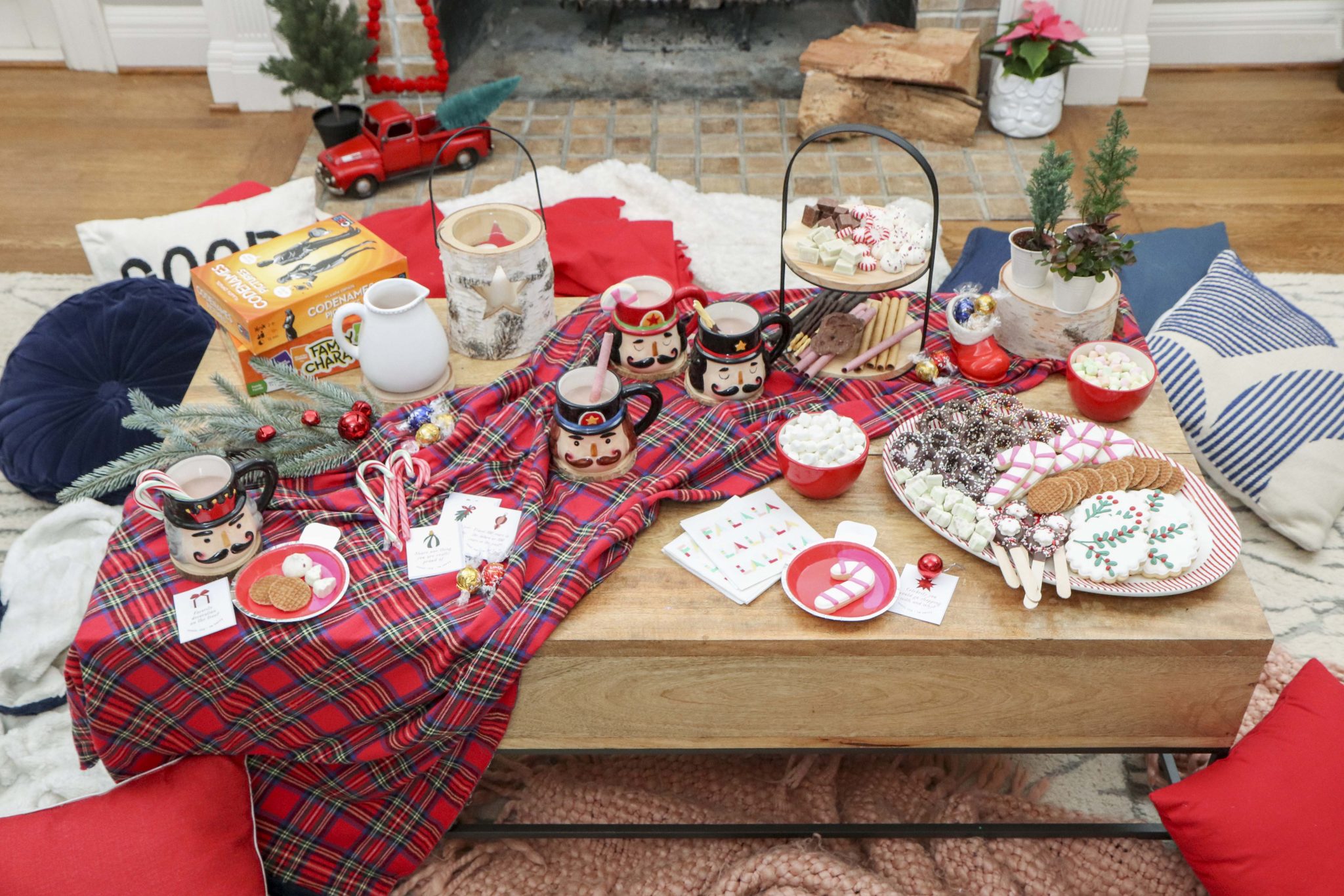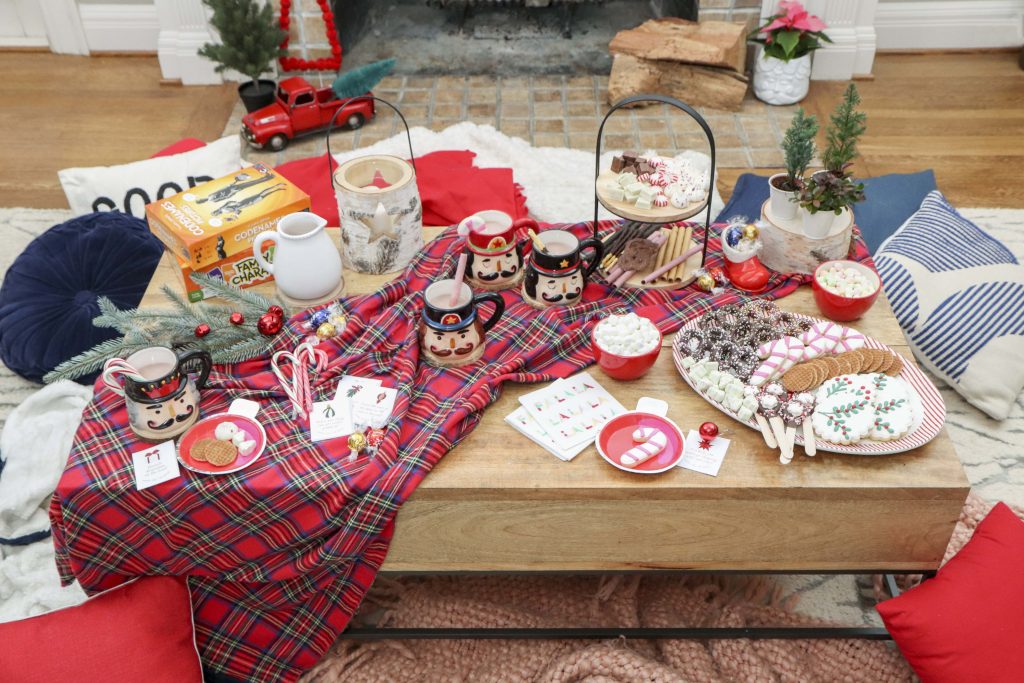 I was thrilled to be able to share these Top Tips as part of The Busy Bee's 12 Day's of Holiday #HostfulHacks – twelve days of tips and tricks to help you simplify hosting while entertaining family and friends! Head on over to Day 8 to read my Coffee Table Entertaining Tips to see more photos of my coffee table setup, and then be sure to check out all of the other 11 days of #HostfulHacks to be all set for all of your Holiday Hosting needs!
If you've read my tips and are looking for where you can find some of the specific items I used on my coffee table, look no further!  Pick up mini trees or florals at your local garden center or supermarket rather than a florist.  A little DIY magic and they are good to go!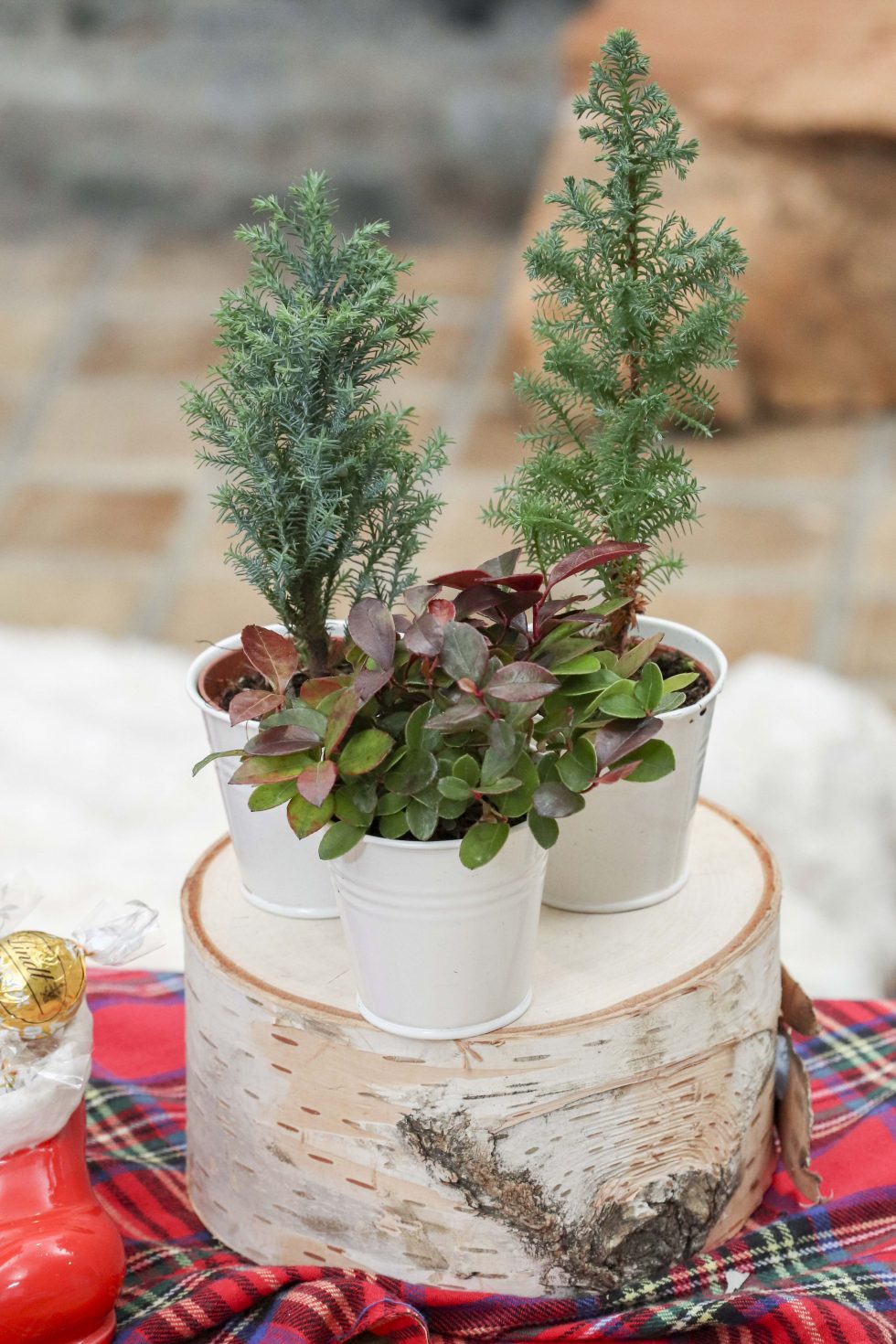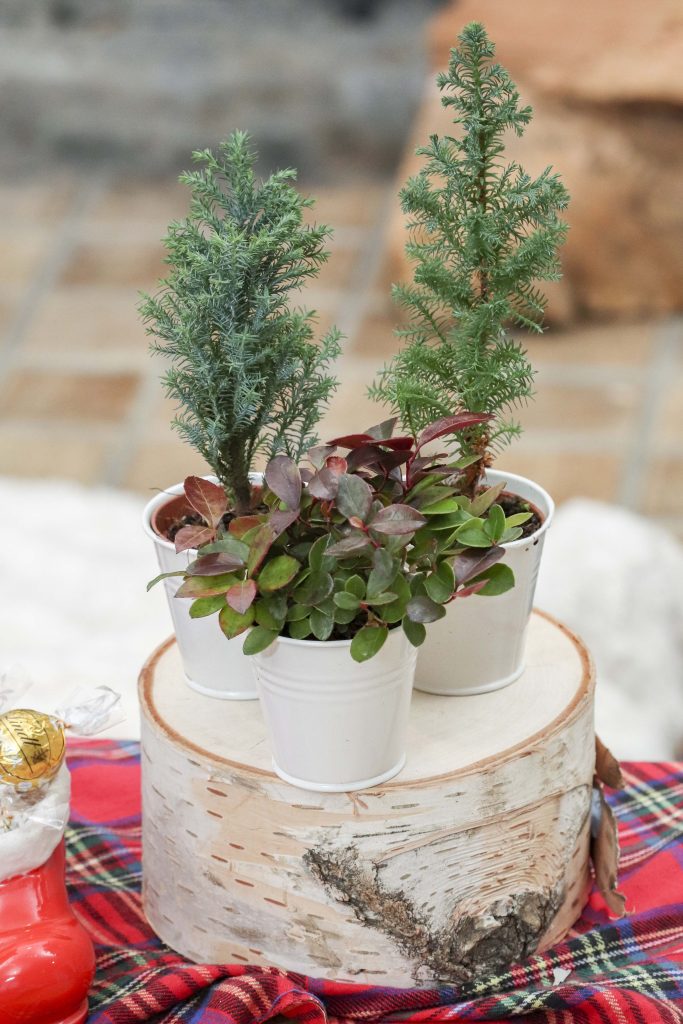 If you love the idea of conversation cards be sure to check out Small Moments Design.  Order a set HERE or try out some of the other fun options Kim has on her site.  My favorites are her Truth or Dare cards! The best it, Kim can customize the questions to fit your needs.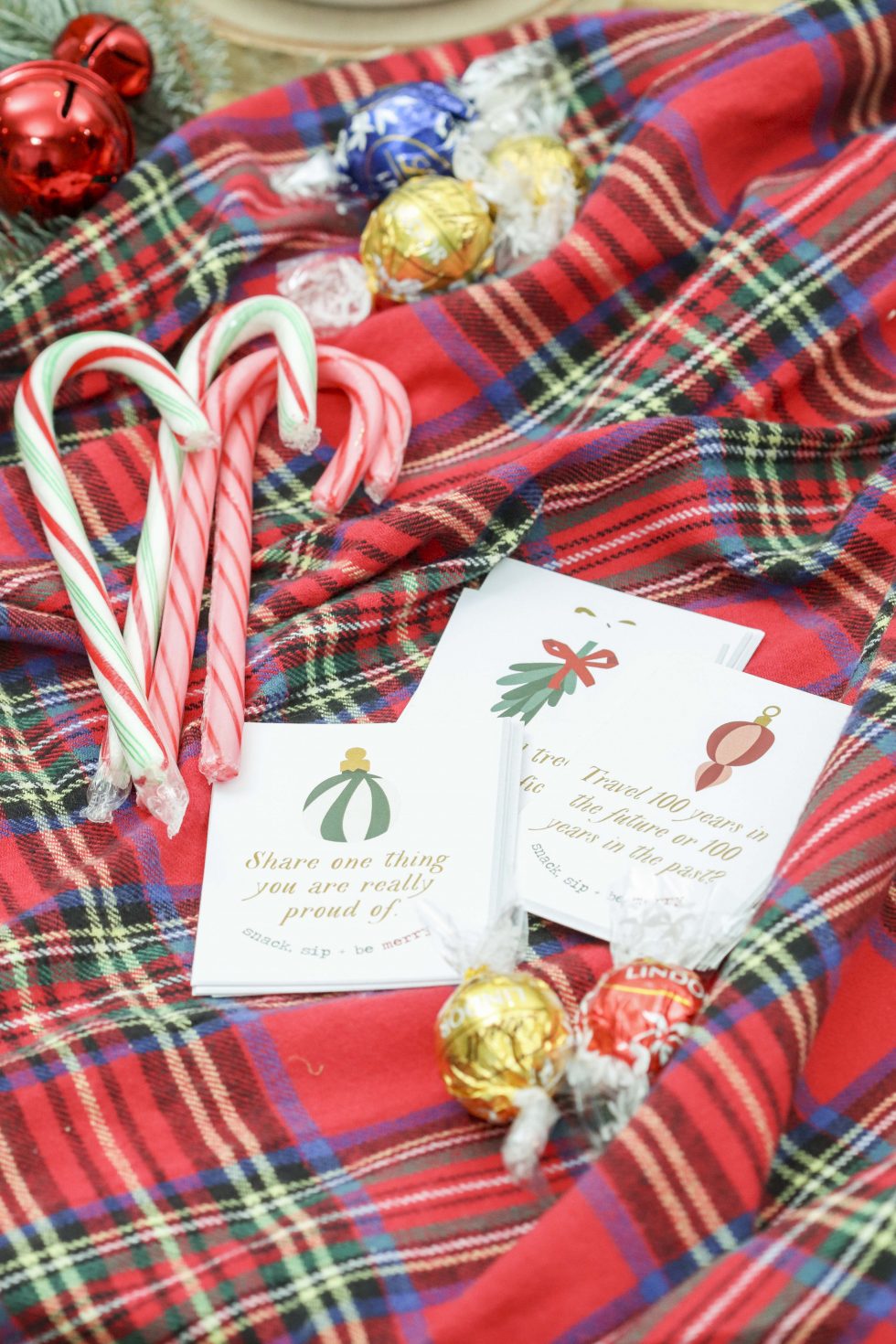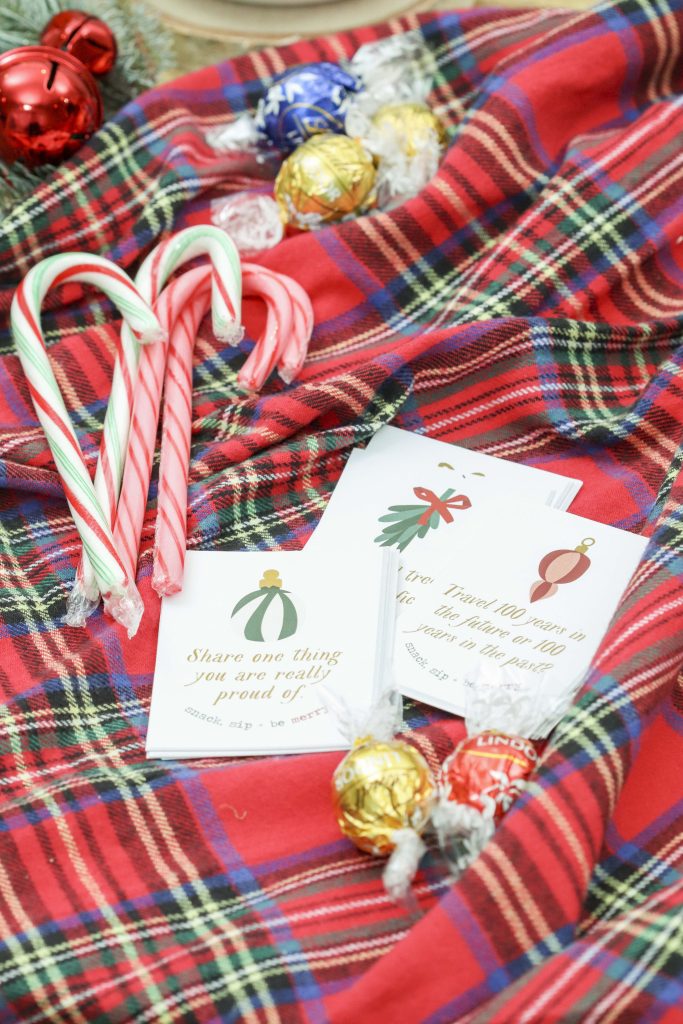 Our family games of choice? We love Codenames Pictures, Family Charades & What do you Meme Family edition when we are all playing as they work for all age ranges! My son and I also play Pokemon! Yup I learnt just so I could play with him.  Don't be scared off, just ask your child to play open hands for a while.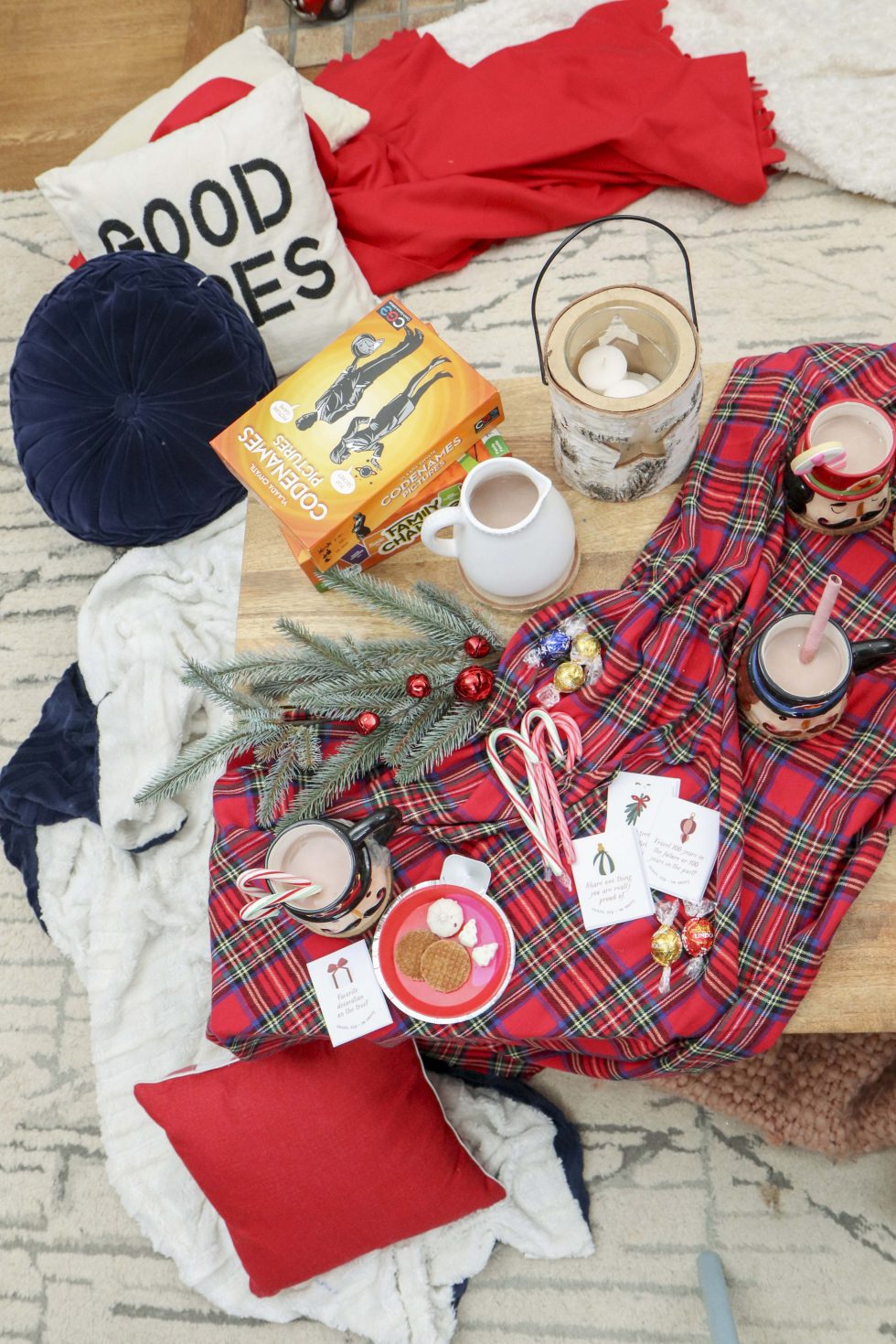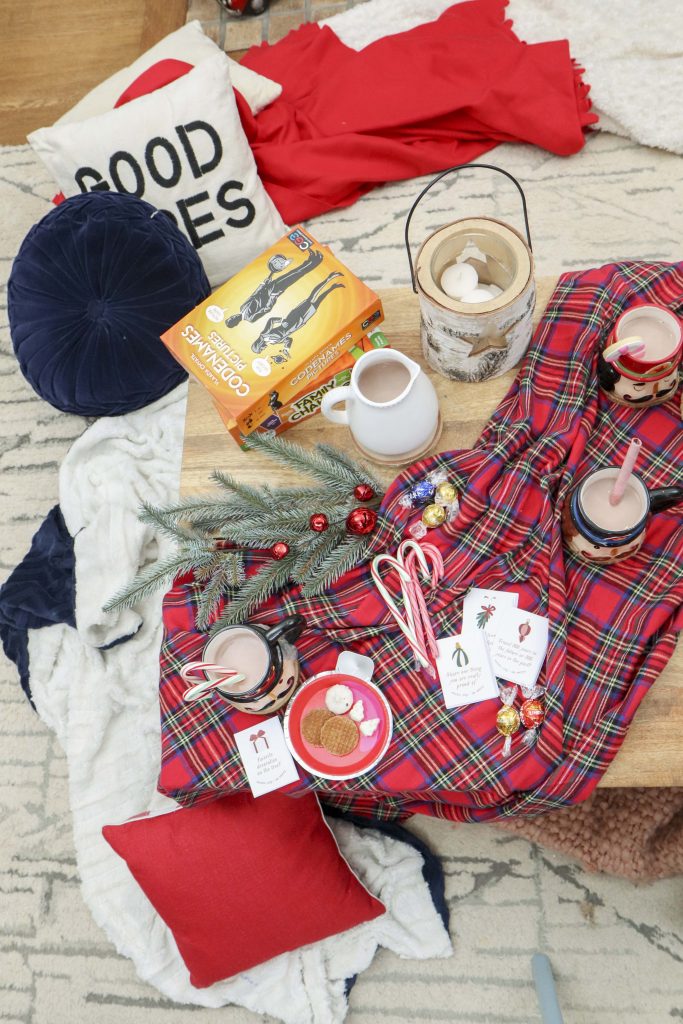 For cute, festive tableware such as these ornament plates check out one of my favorite small business vendors, Jollity & Co.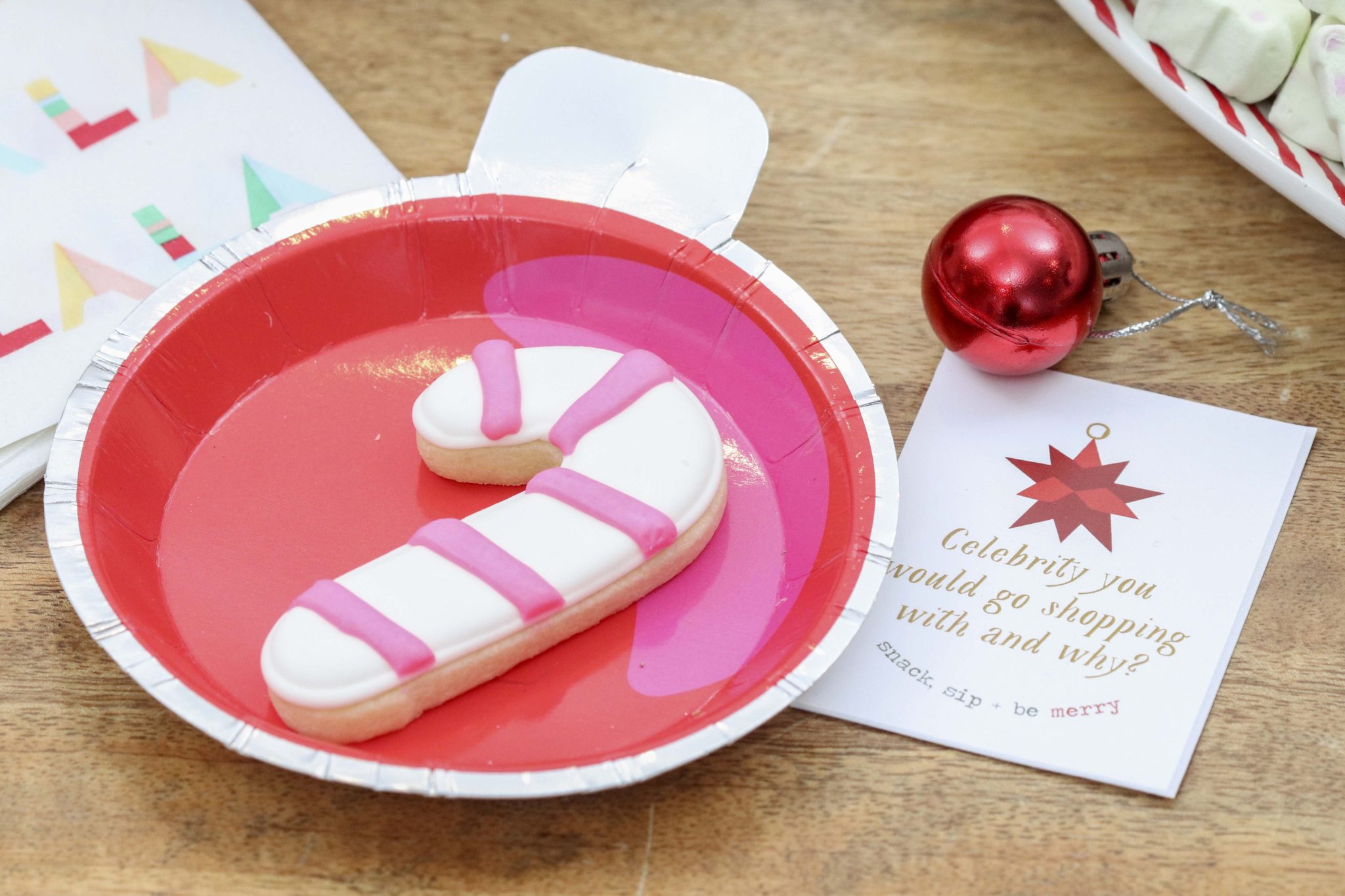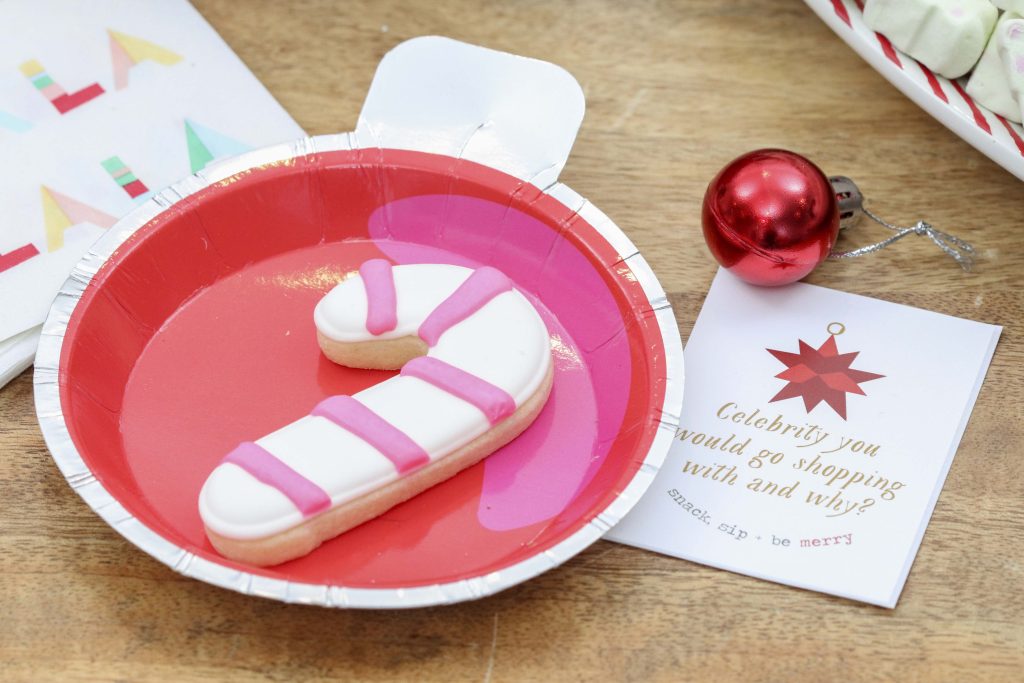 You can find these fabulous nutcracker mugs HERE.  Add a candy cane or two for a tasty stirrer you can nibble on as you drink!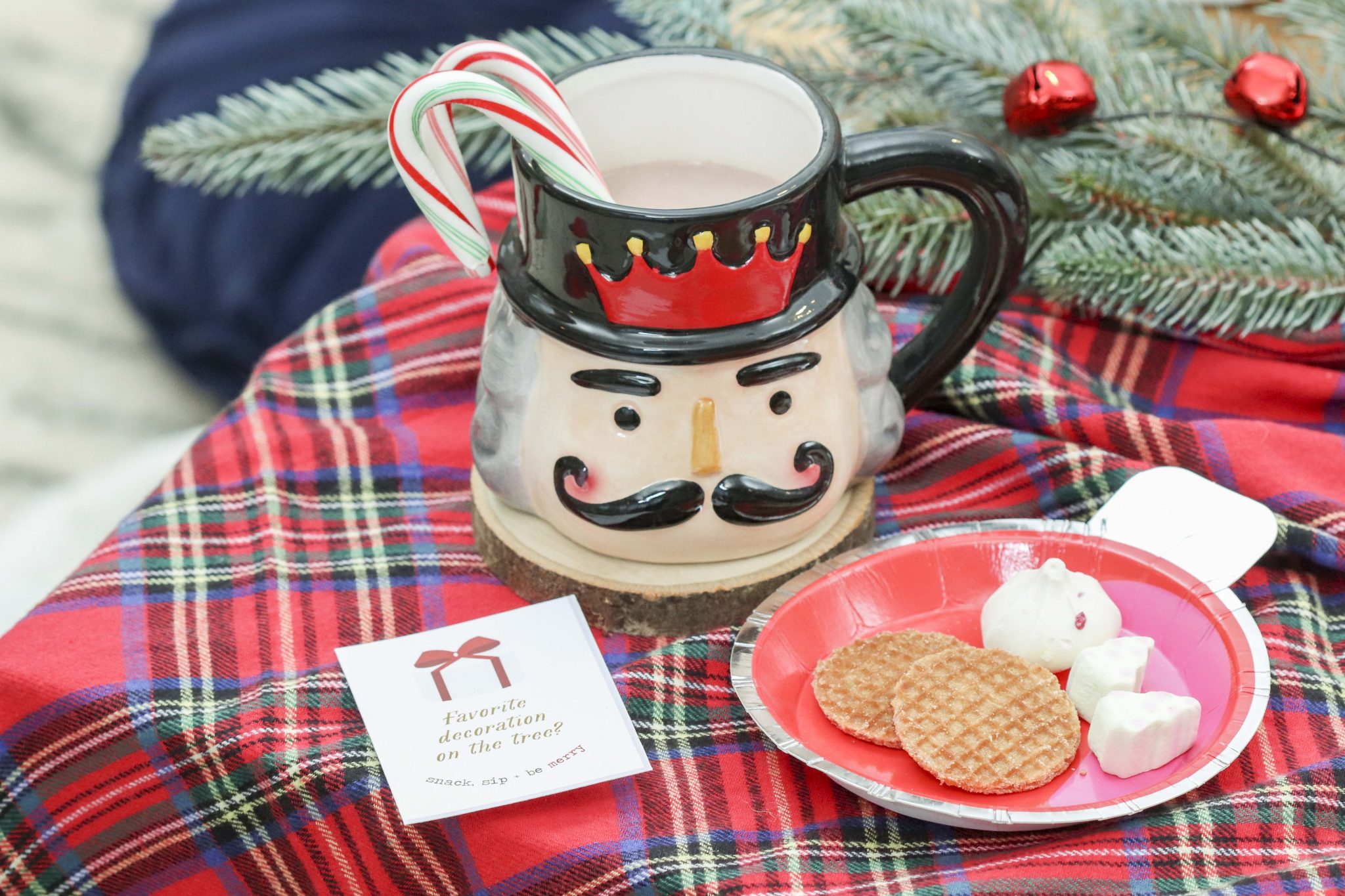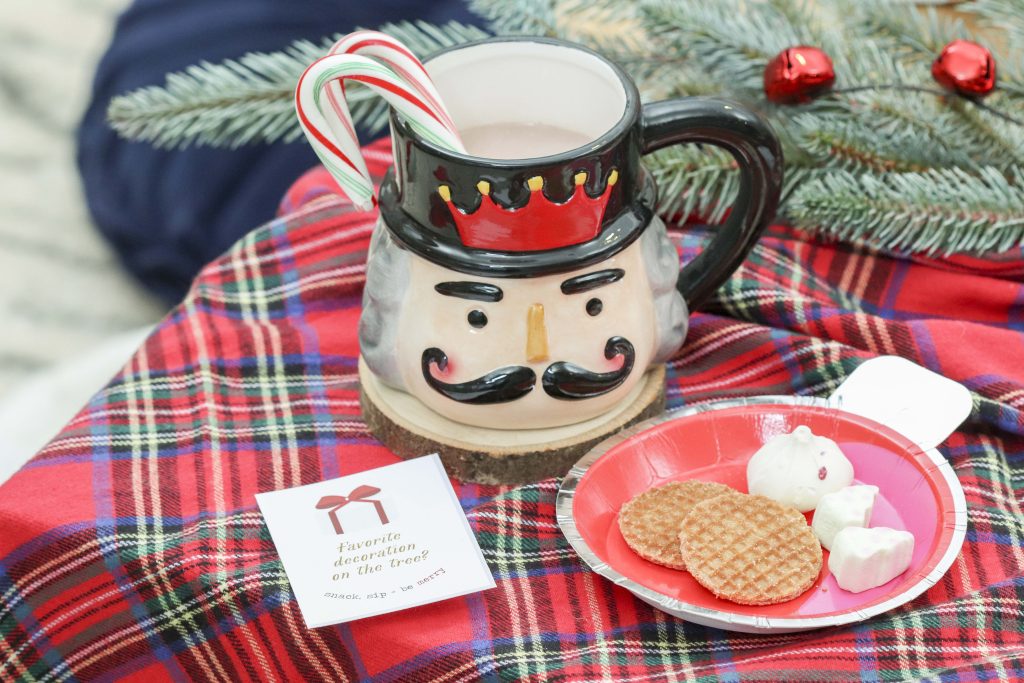 As for dessert board treats and hot chocolate bar extras, Trader Joes is a go to of mine for seasonal themed treats.  Target also has a great selection. My custom cookies are from Trophy Baking locally here in Portland.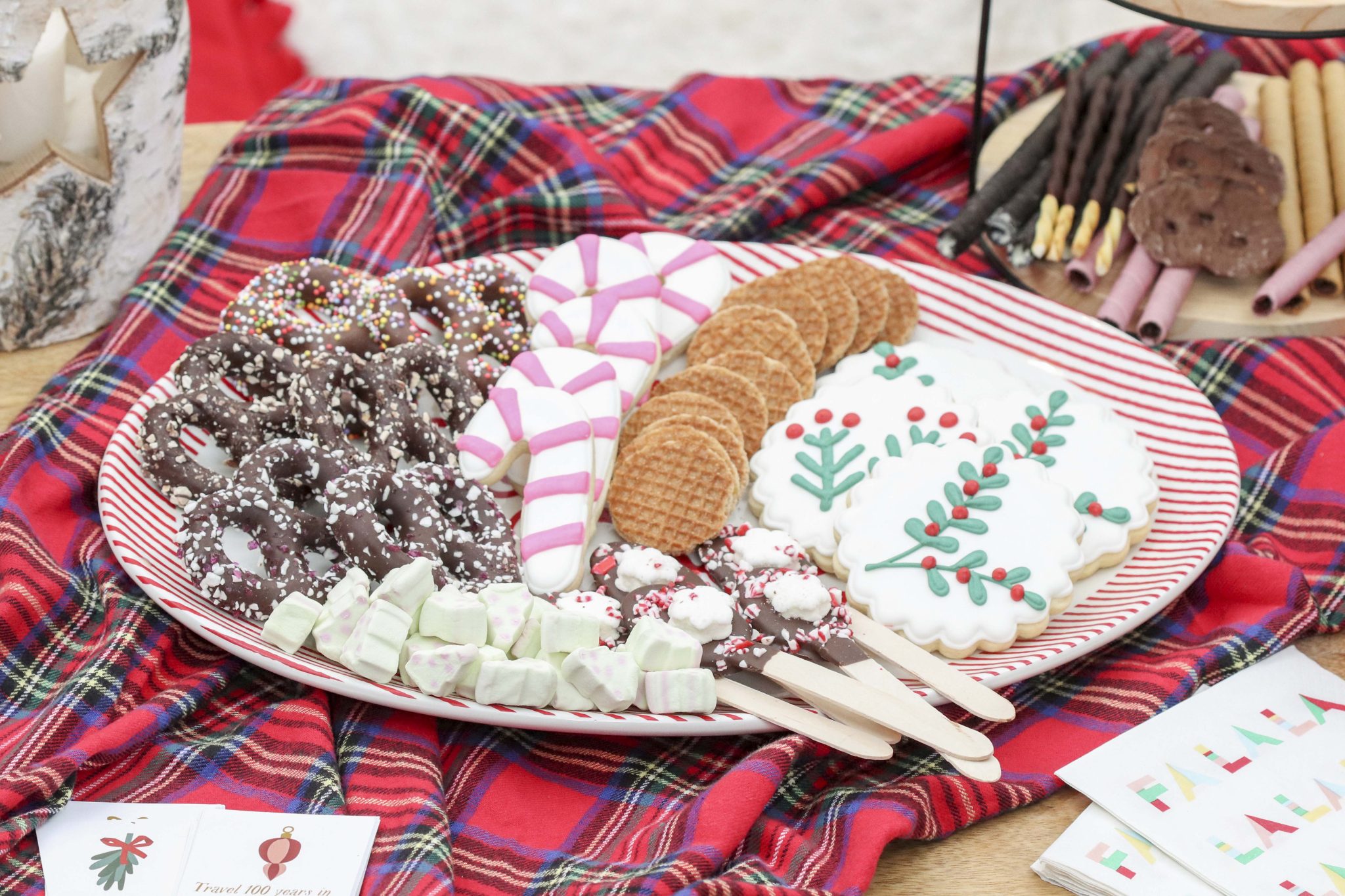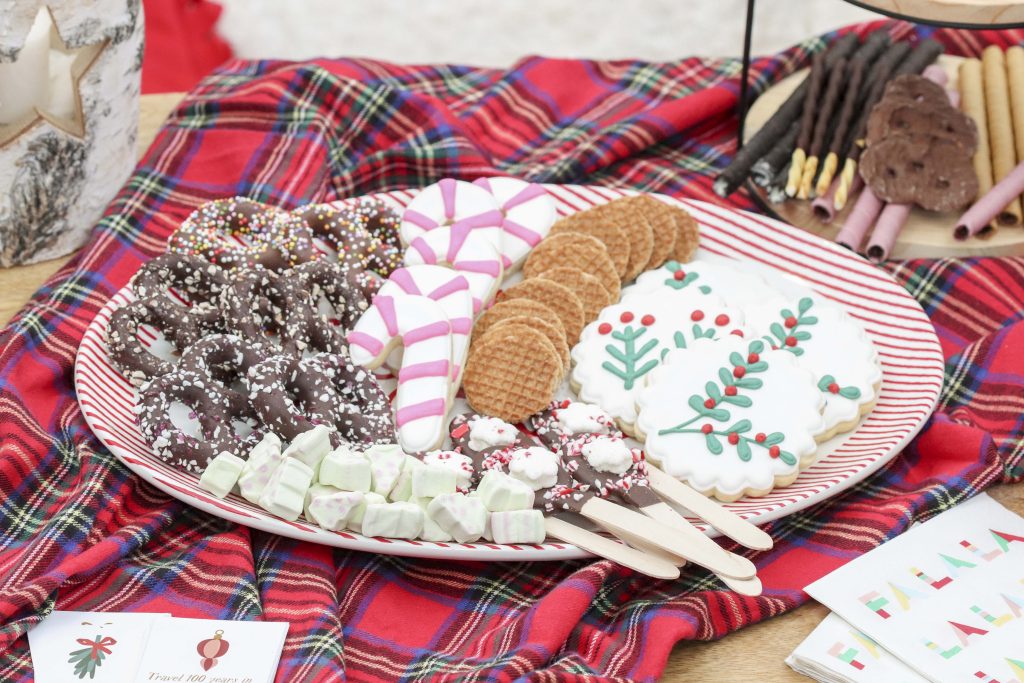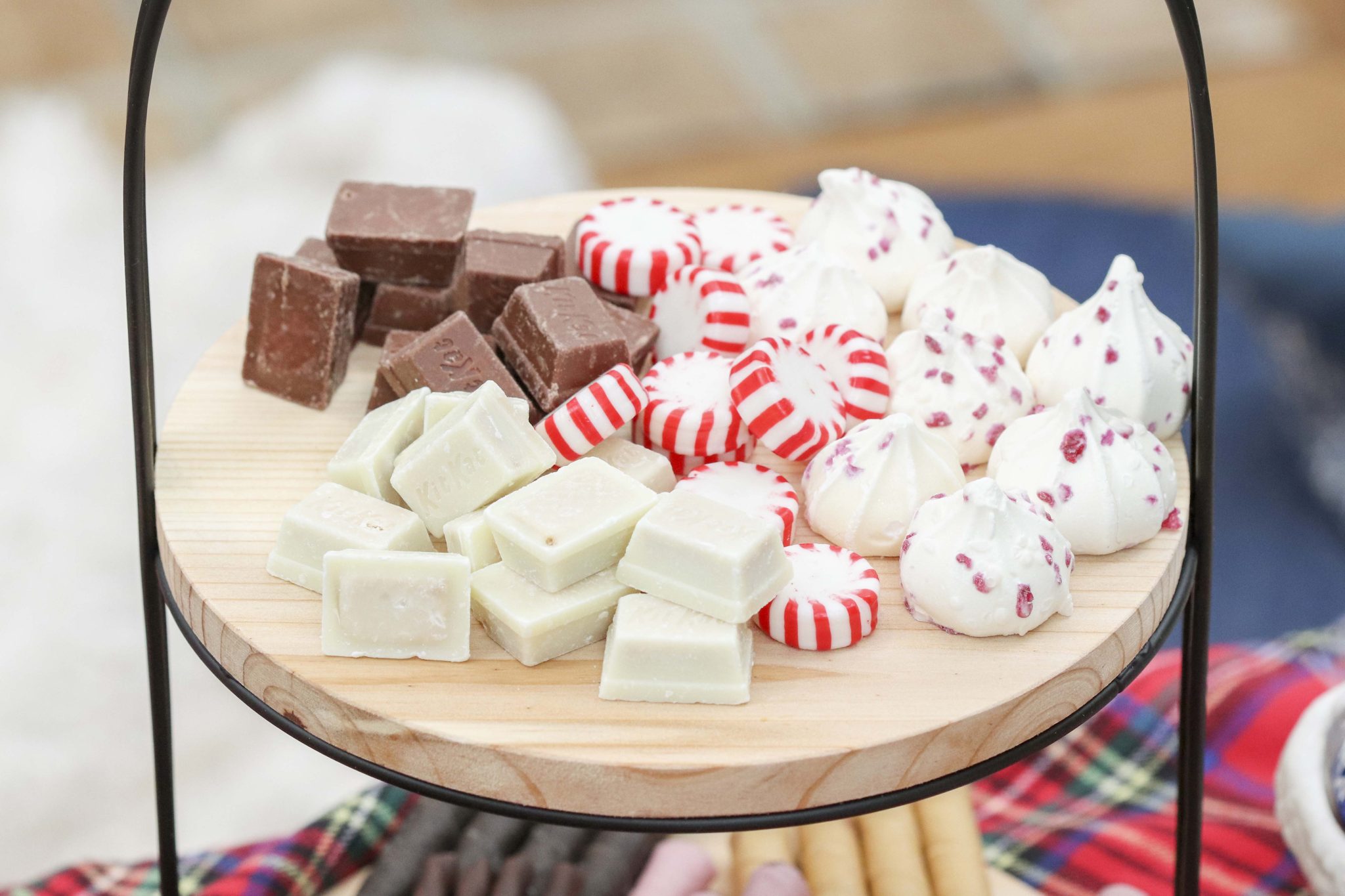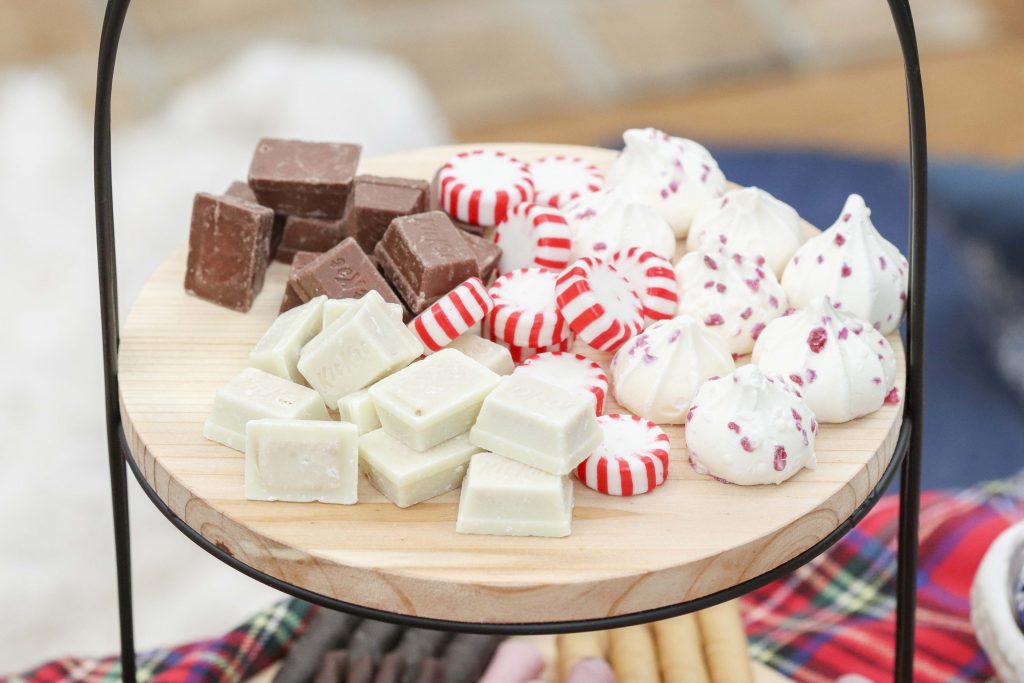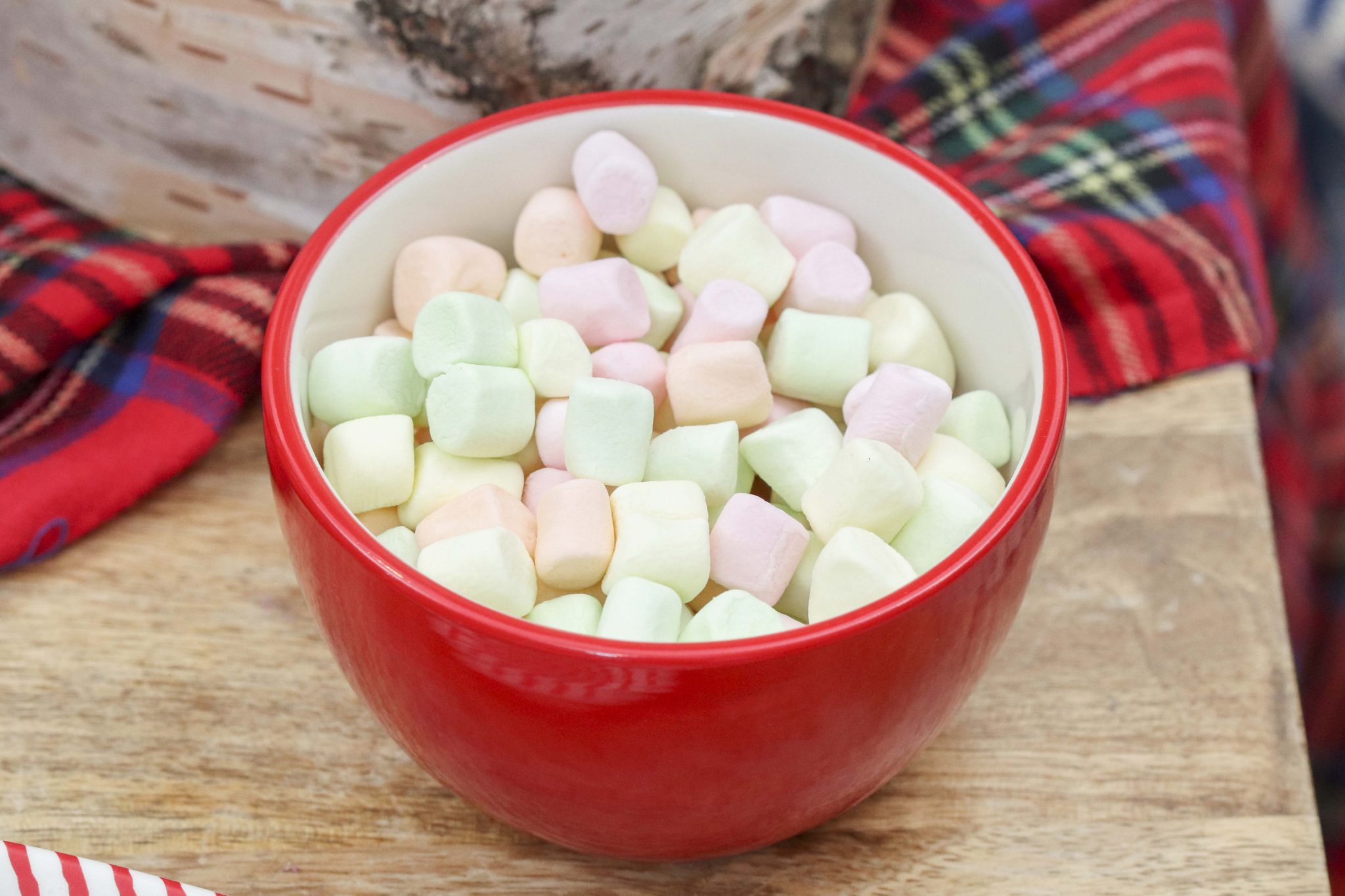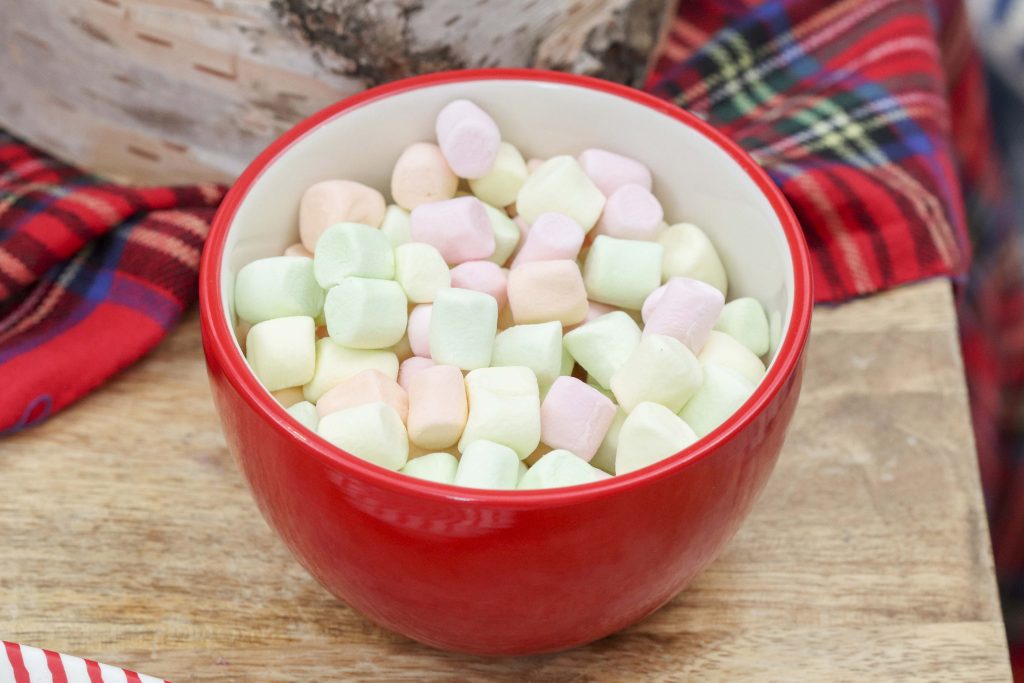 Finally, my favorite candle scent for the holidays?  Fir tree!  I used Thymes Frasier Fir.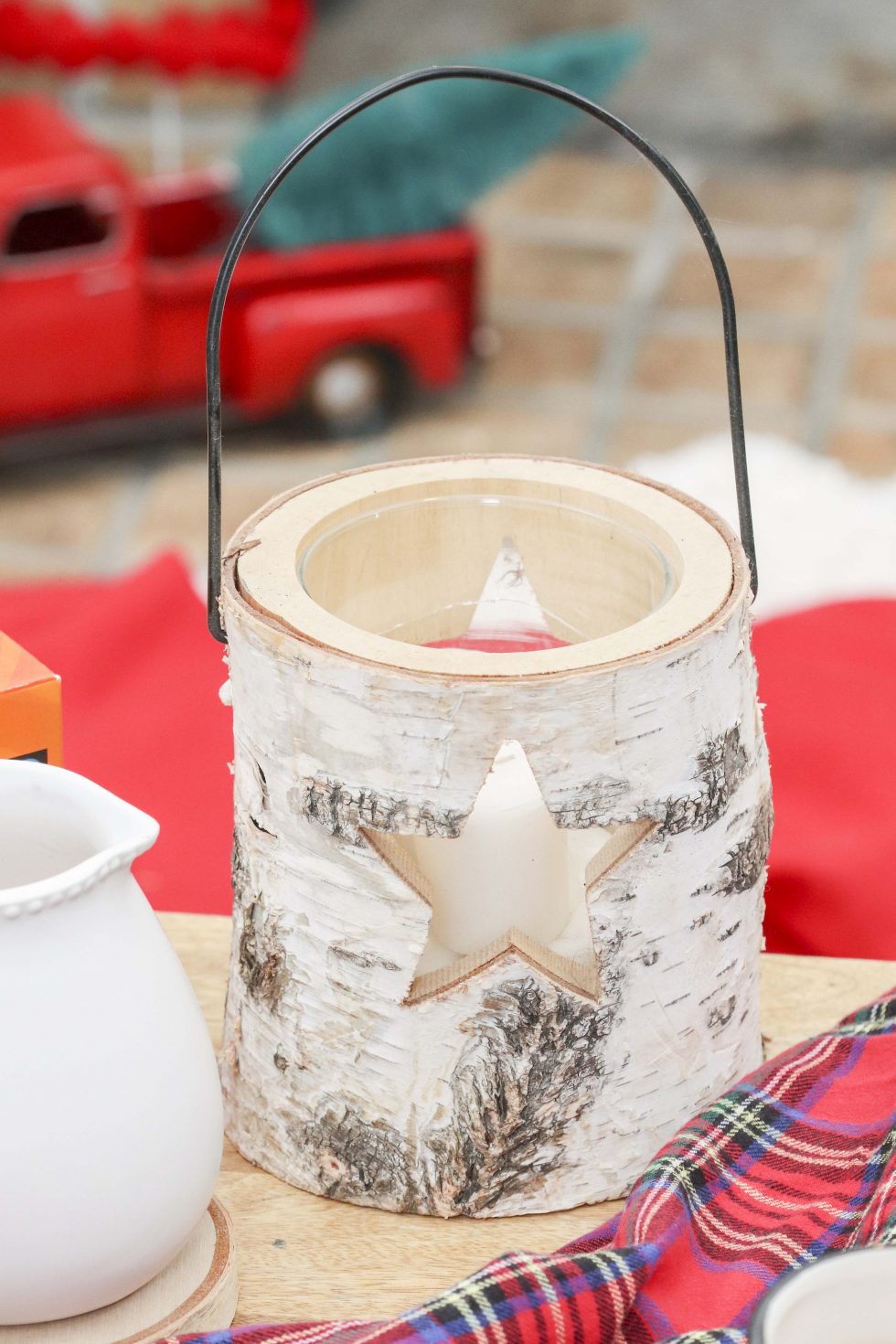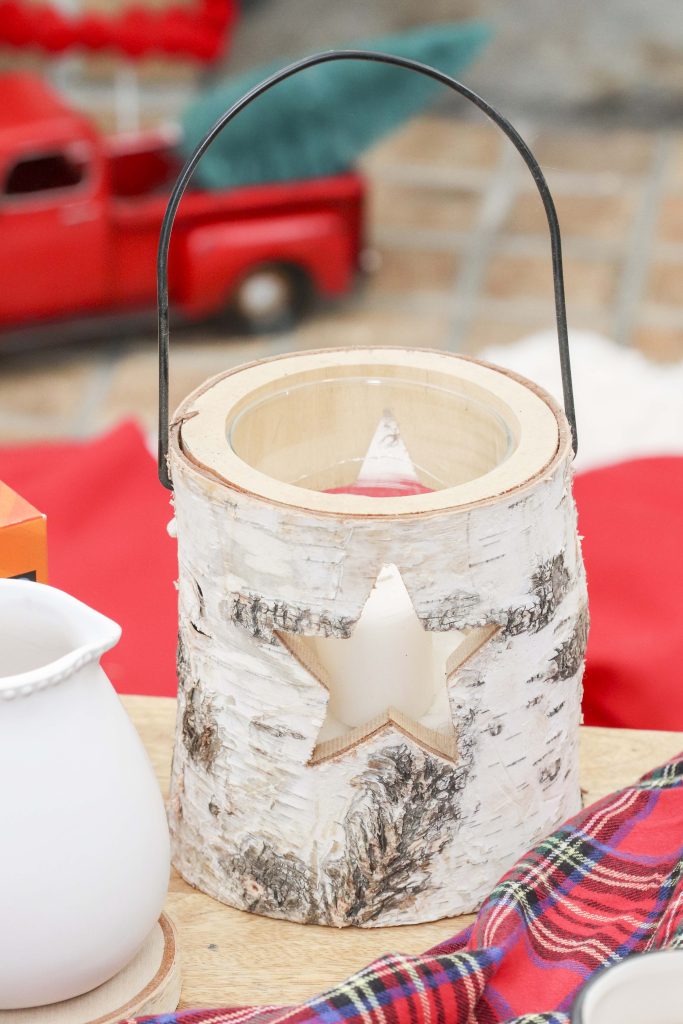 For more cozy Holiday Party Inspiration, check out my recent Pom-Pom Holiday Party!
Happy Hosting!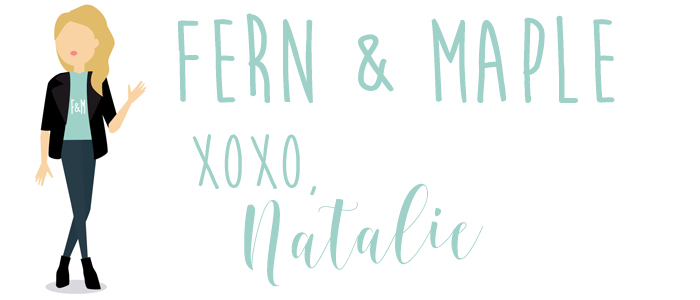 PIN FOR LATER: