I just love playing around with unique colors and themes for holiday parties. Sure, you can stick with the traditional orange and black for Halloween (if that's more your jam, check out my recent Jack-o'-Lantern themed Halloween Party and Trick-or-Treat Station). But now and then I like to do something totally unexpected, like this pastel and iridescent Mermaid Themed Halloween Party! It still has the typical black and skeletons, but with a fun under-the-spooky-sea vibe. Keep reading to see how I set it all up!
P.S. Check out my LTK post and my Amazon Shop for the supplies I used to create this party!

How to Create an Under the Sea Iridescent Mermaid Themed Halloween Party
As a blogger, I sometimes receive compensation and/or products in exchange for my styling and crafting services. I also may earn a small commission from any sales that result from affiliate links on this page. As always, all project ideas and any opinions expressed here are my own.  For further information on our disclosure policy please check out our disclosure page. 
Iridescent Backdrop
First of all, the entire inspiration from this party came from the amazing new Glam Fete Shimmer Wall Backdrop. Bri from Glam Fete creates 12″x12″ panels of iridescent square sequins that you can easily zip tie together to create whatever size backdrop you want. Check out the video below to see how my son Harrison and I put it together for my mermaid party!
View this post on Instagram
The bluish pink tint of the iridescent sequins instantly made me think "mermaid", but you'll definitely want to keep these panels around for other themes as well…Frozen Party? Disco Ball NYE? The possibilities are endless!
I created a pink, purple, turquoise and black balloon garland to surround the top and one side of the backdrop.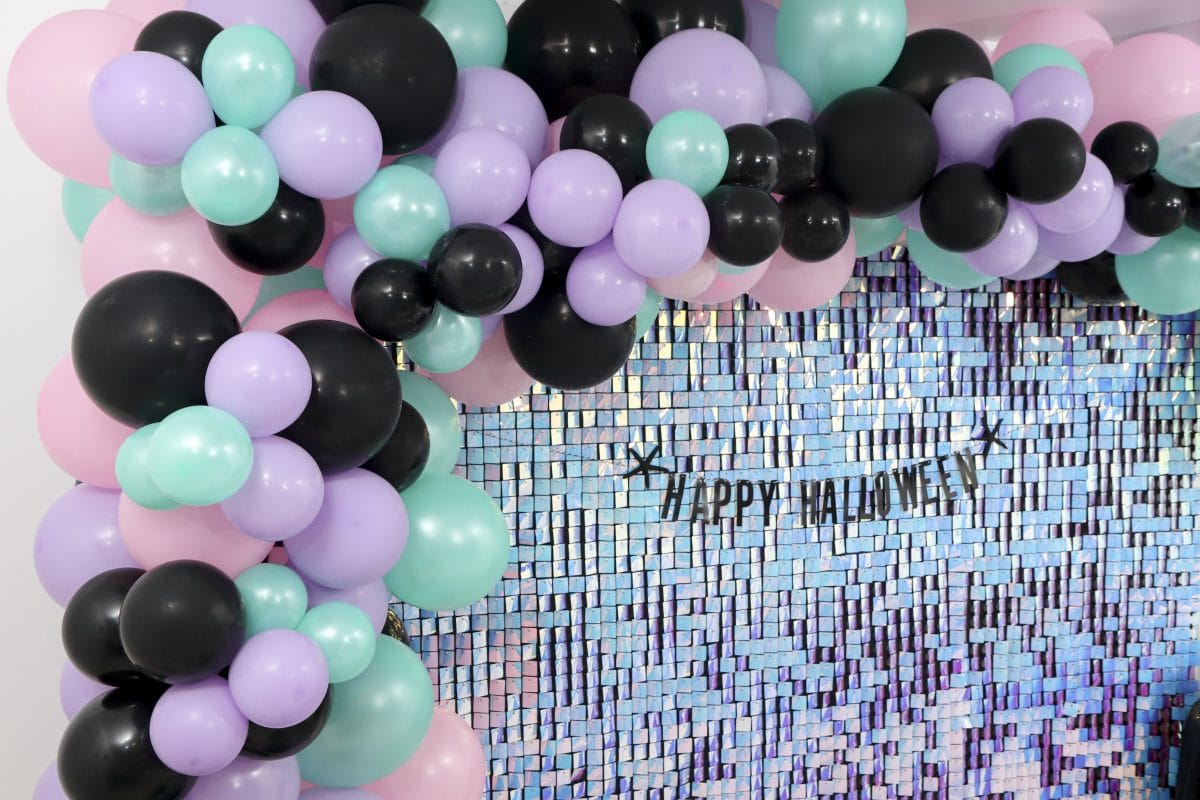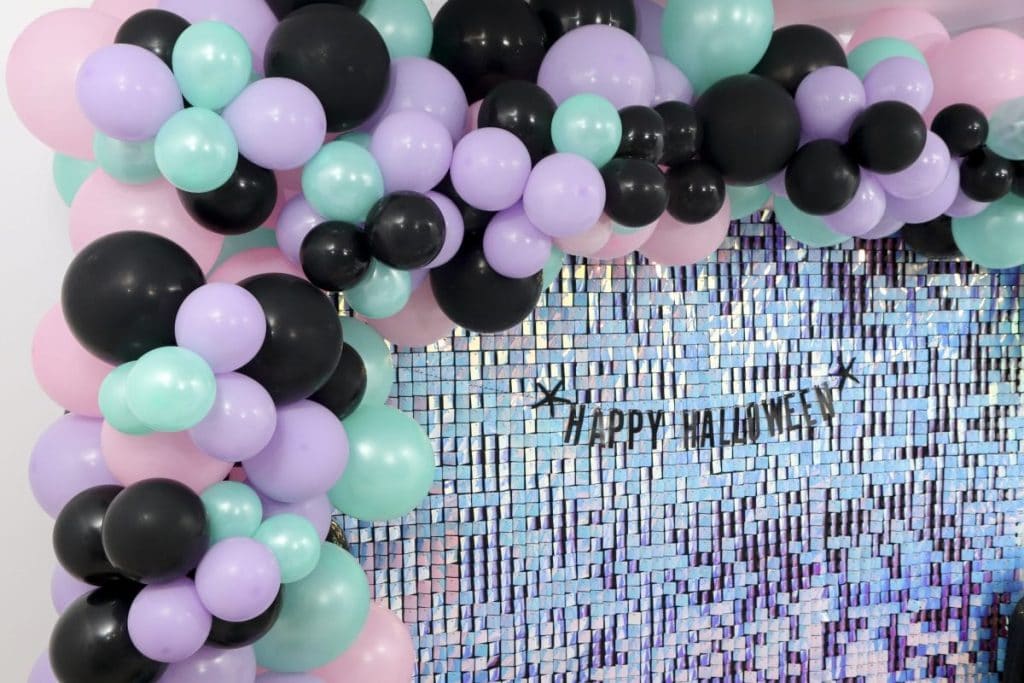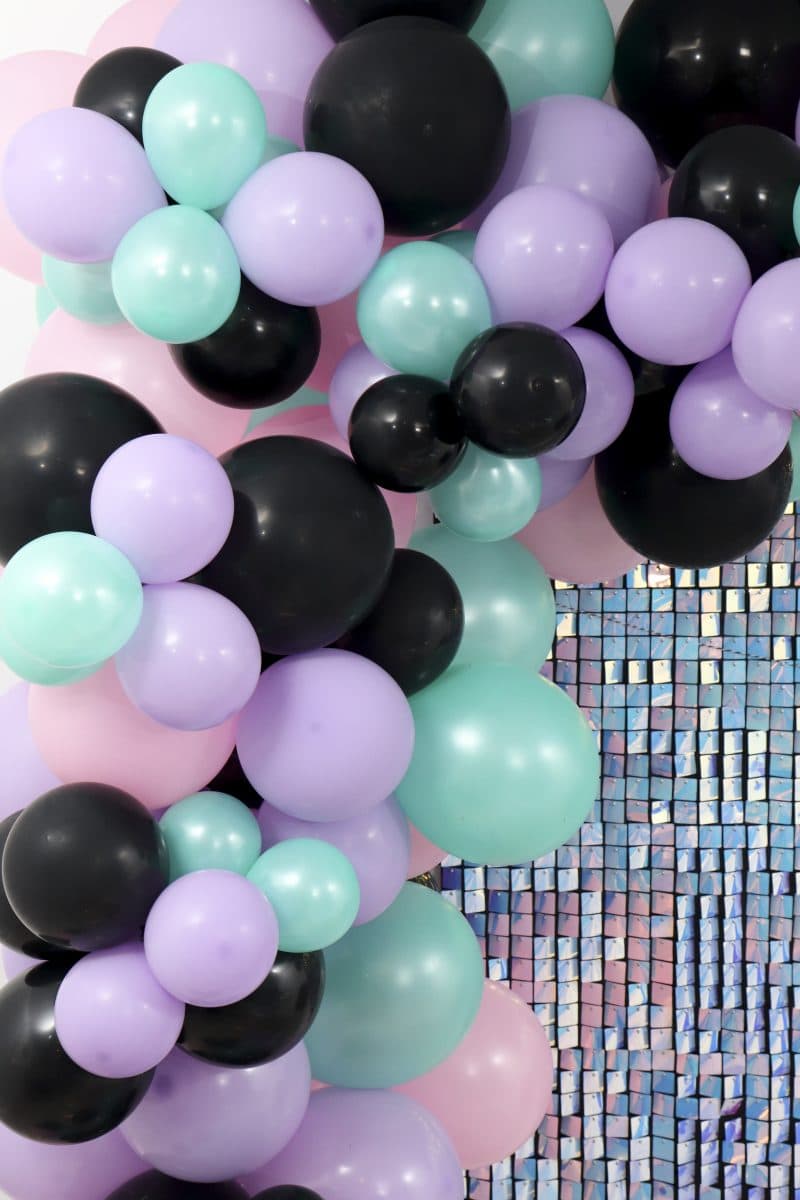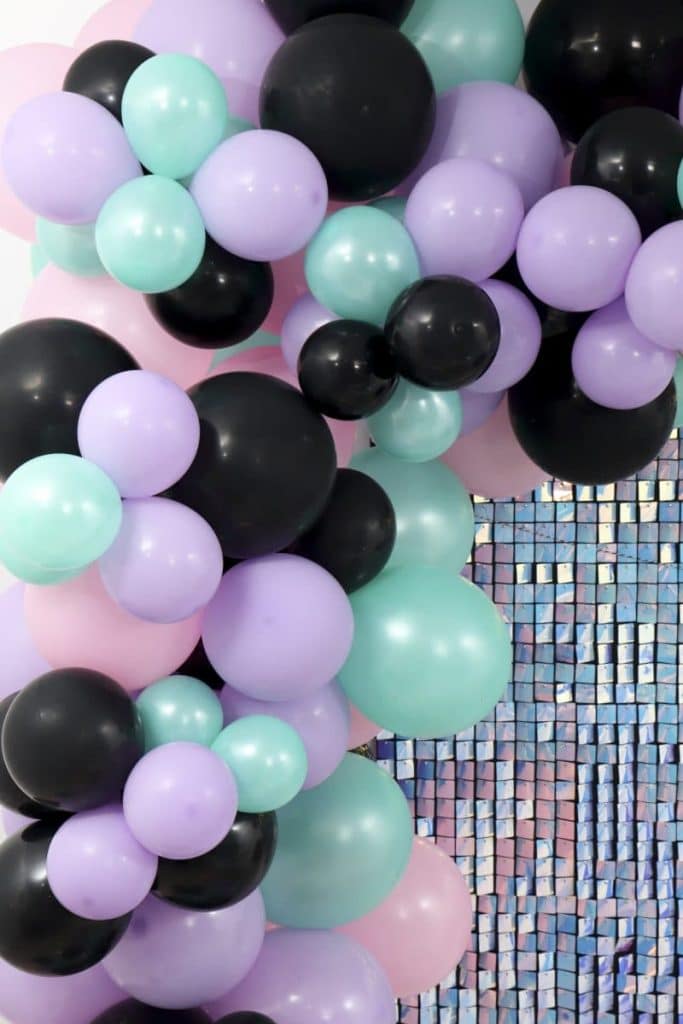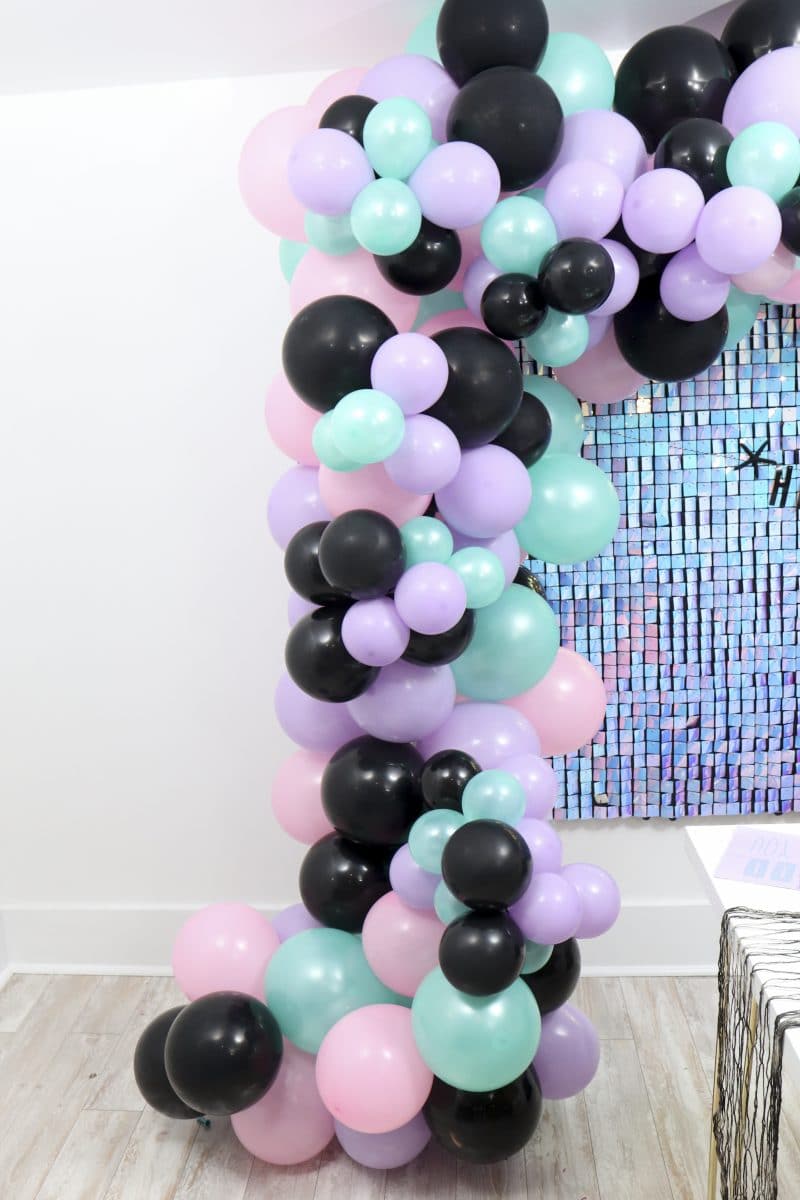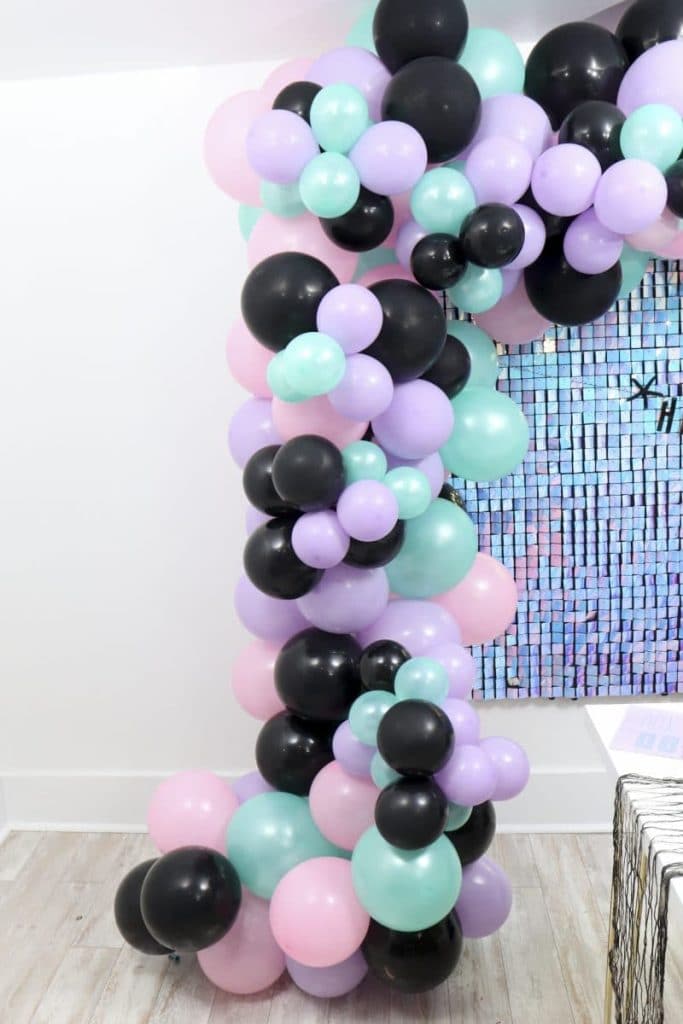 I also added a black "Happy Halloween"garland with starfish on each end to the middle of the sequin backdrop.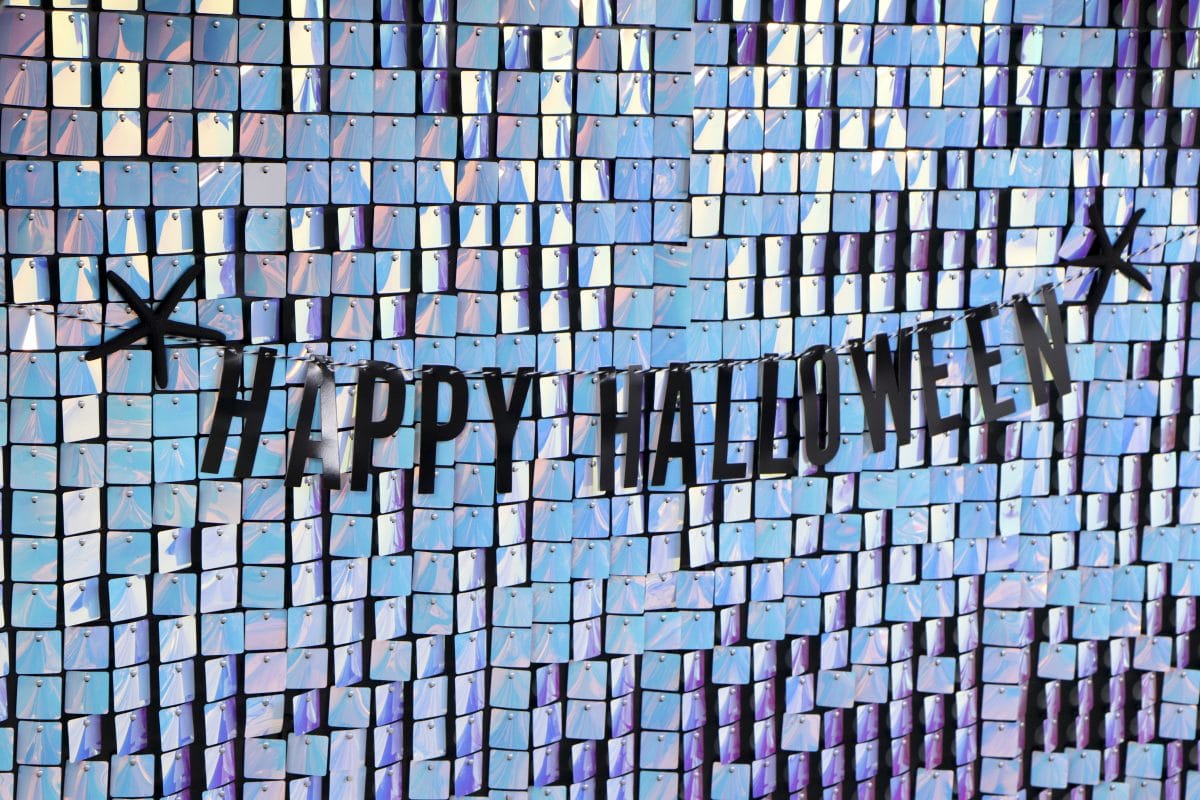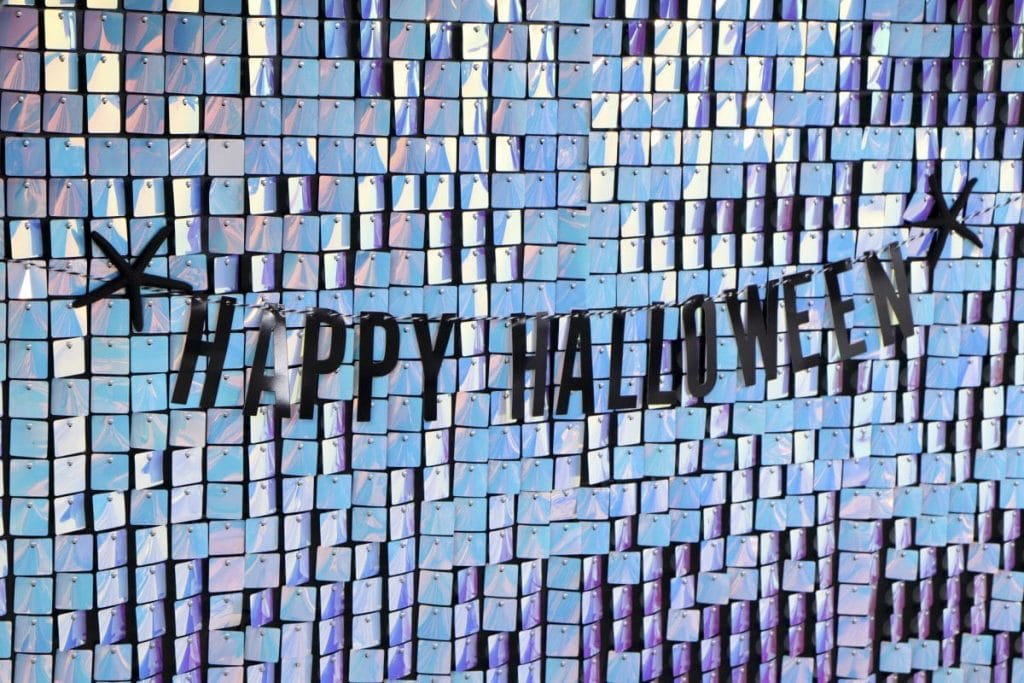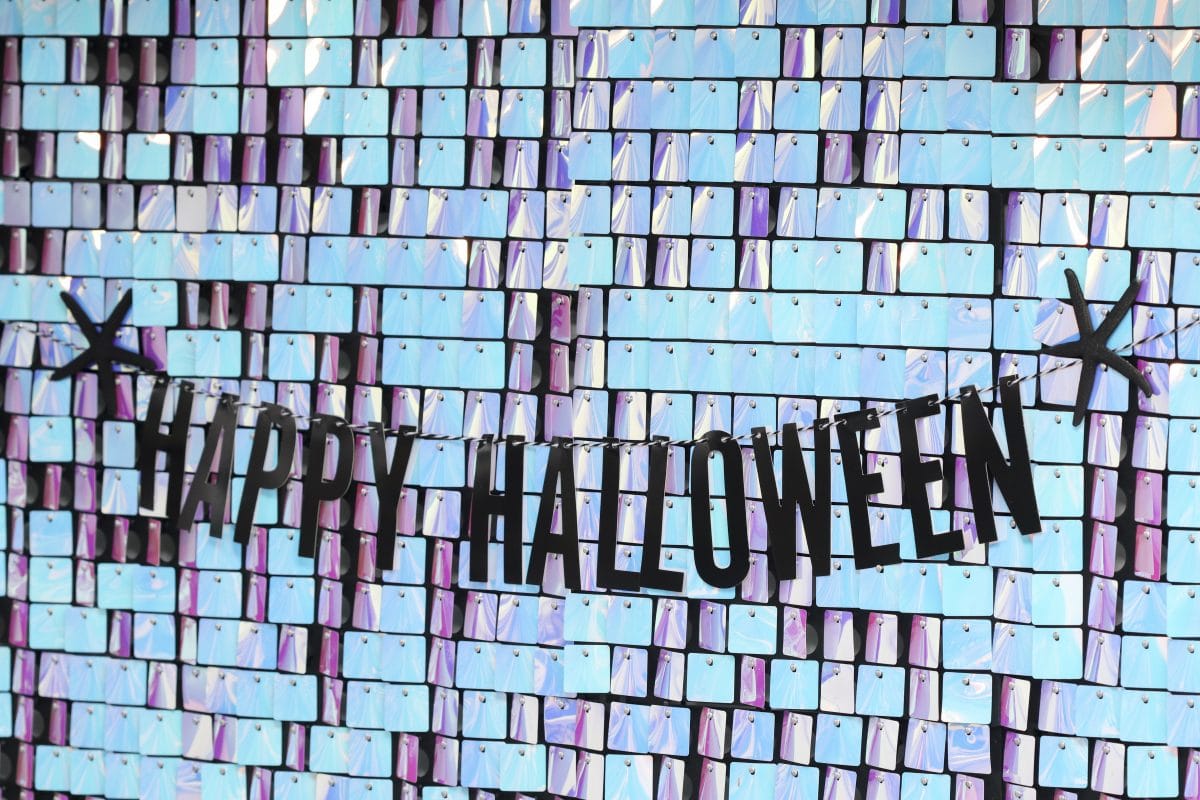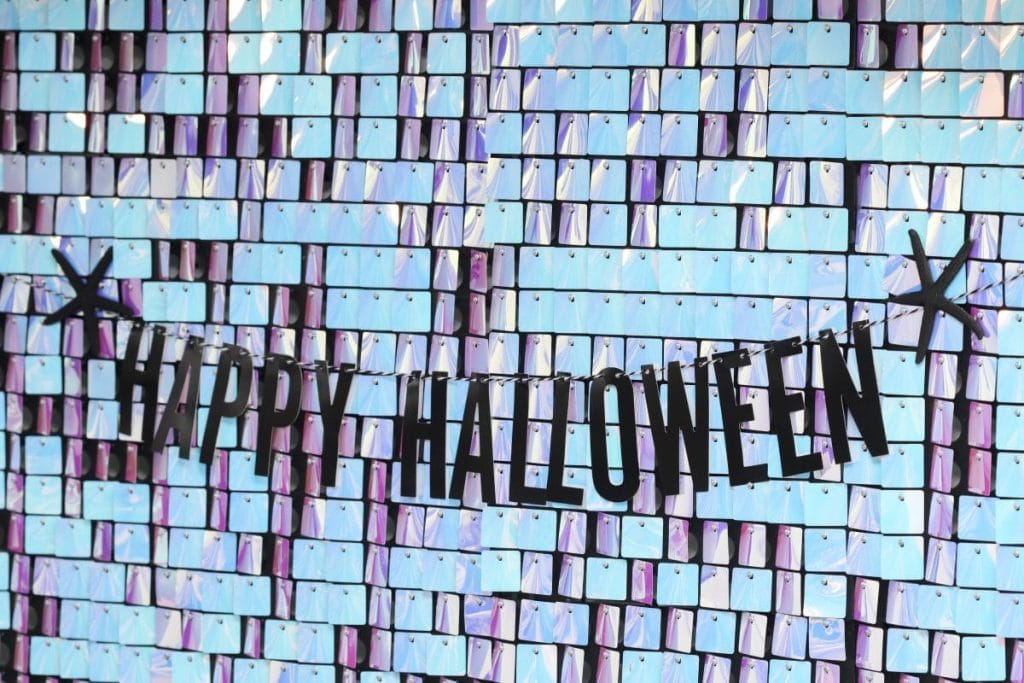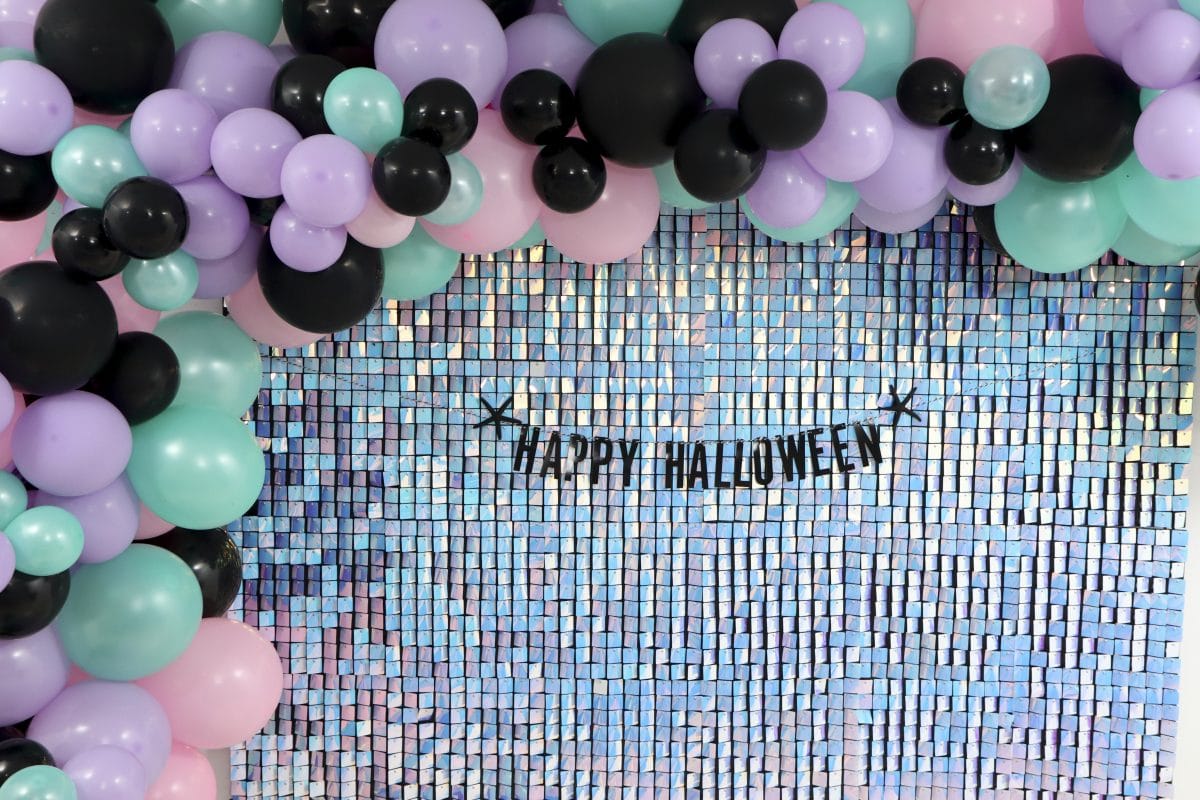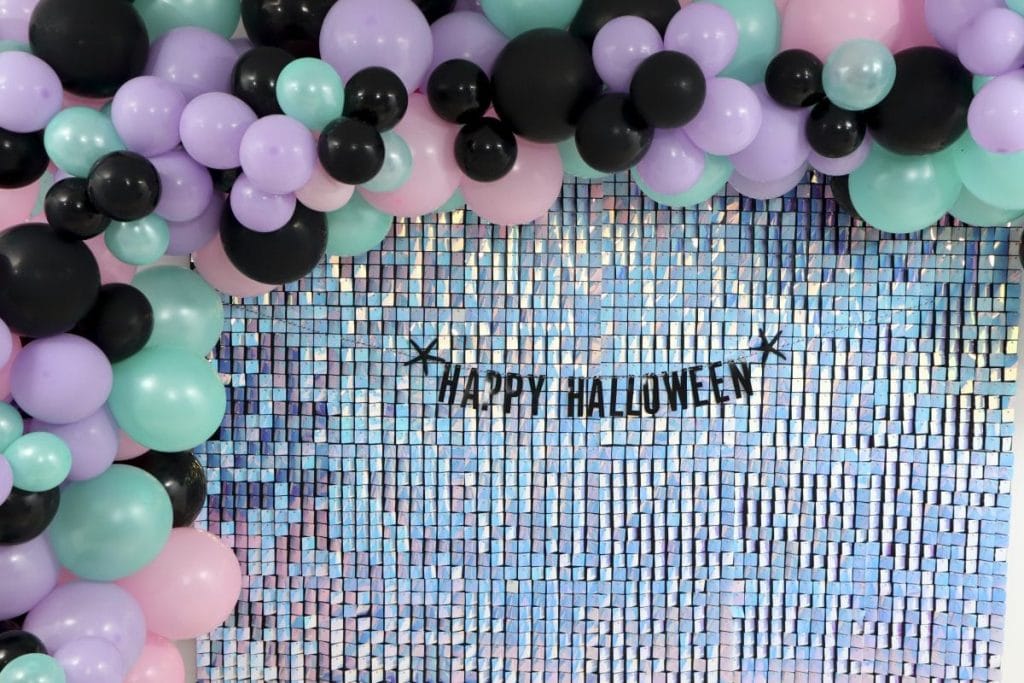 Table Setting
I used a white table and covered the center of it with pumpkins painted in pastel colors on a bed of faux sea greenery, pearls, shells, and black painted starfish. For my centerpiece, I used a big turquoise pumpkin with black netting and sequins draped over it, and an iridescent trident coming out through the top.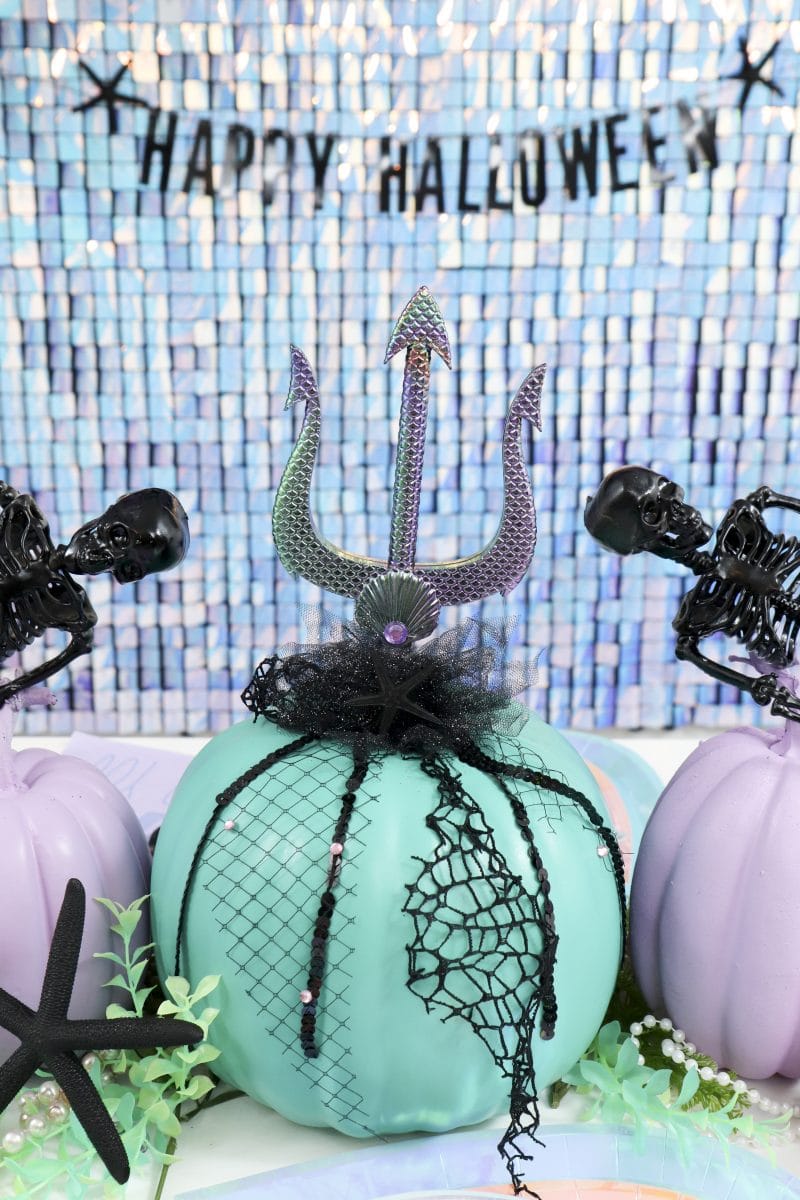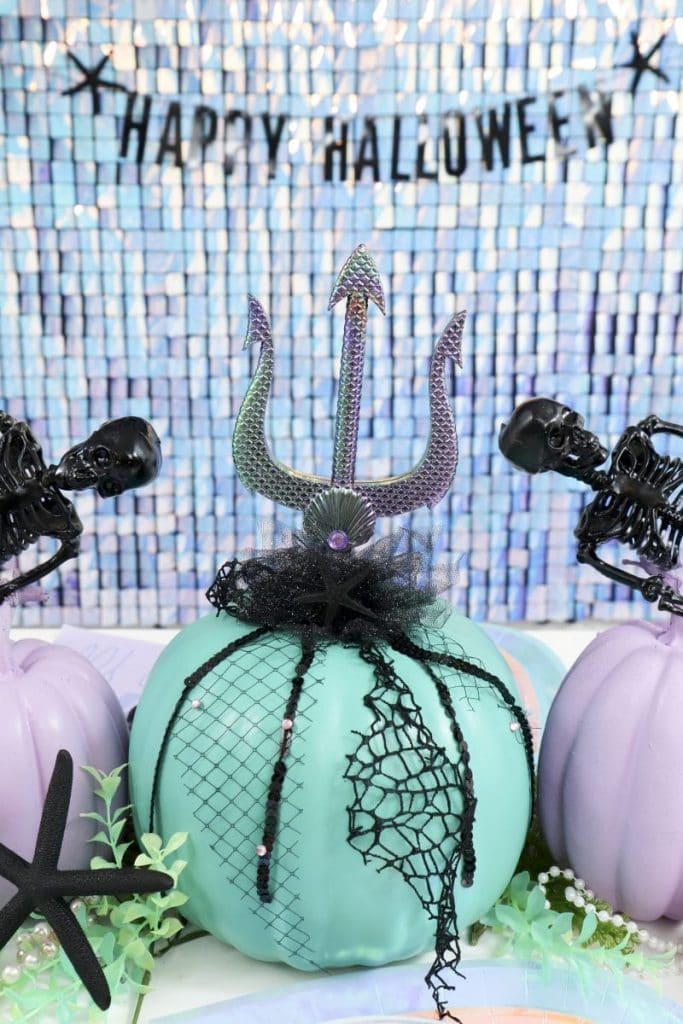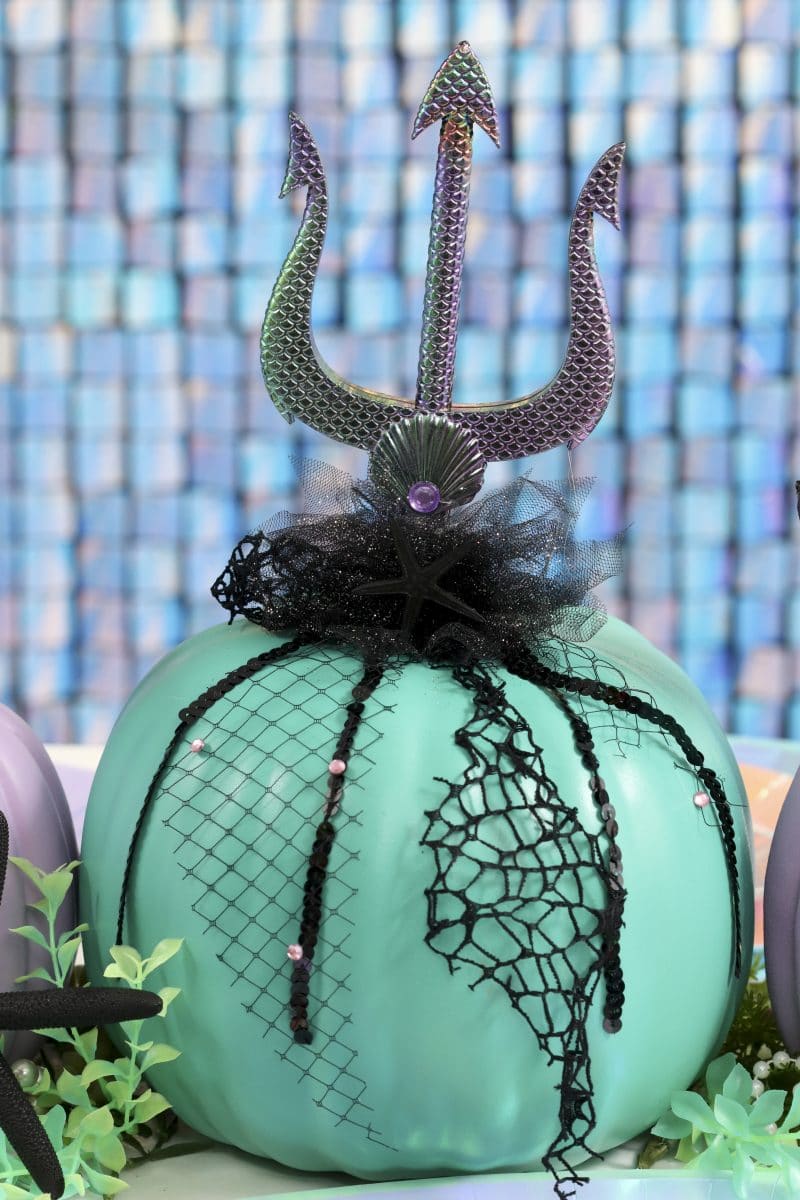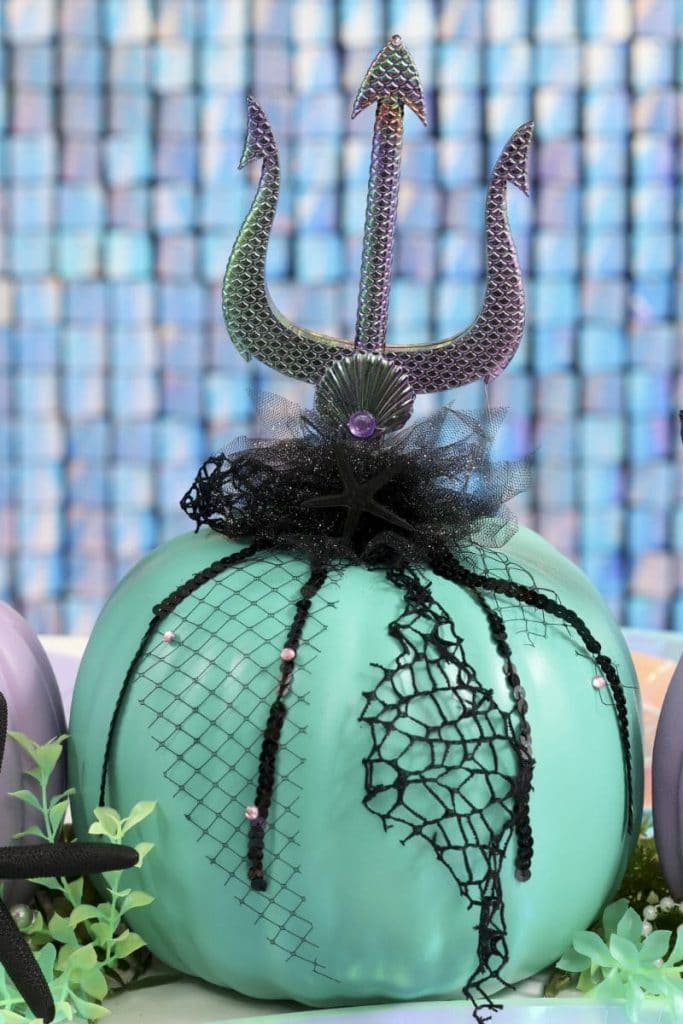 Then, on each side of the centerpiece, I added a black mermaid skeleton, "swimming" over the smaller pumpkins towards the middle of the table.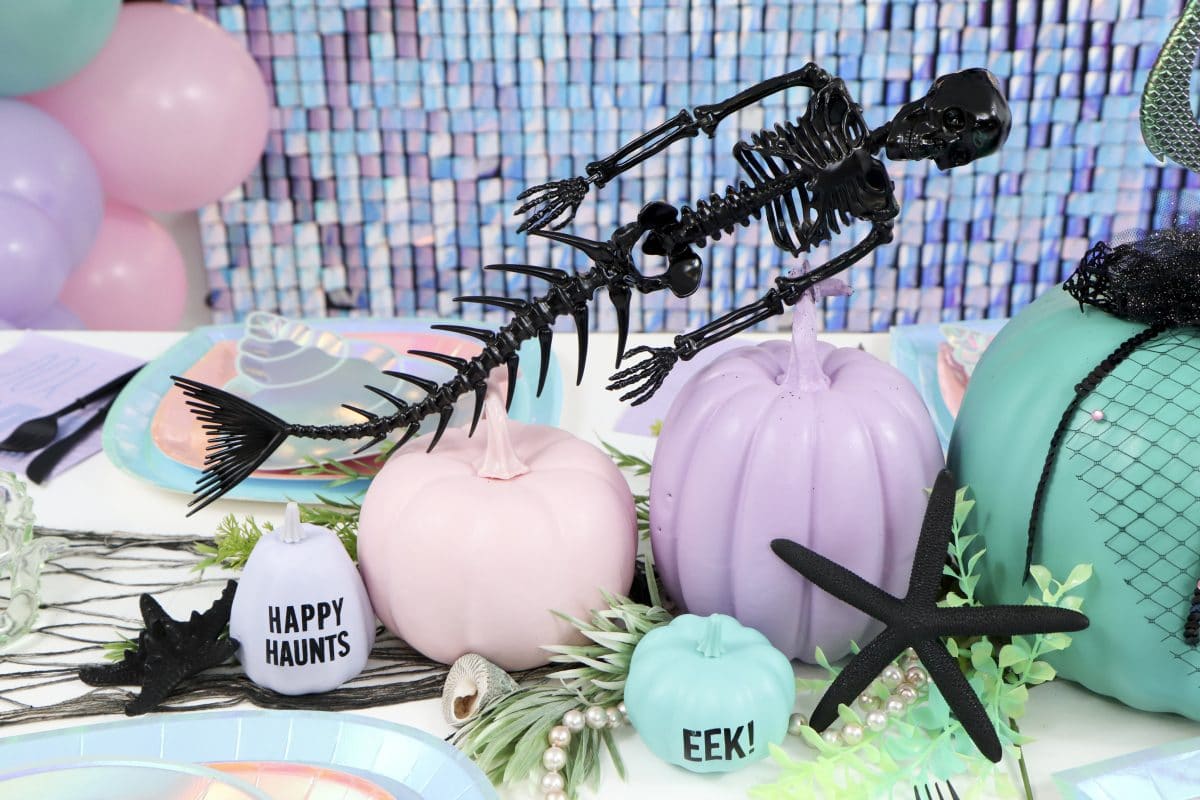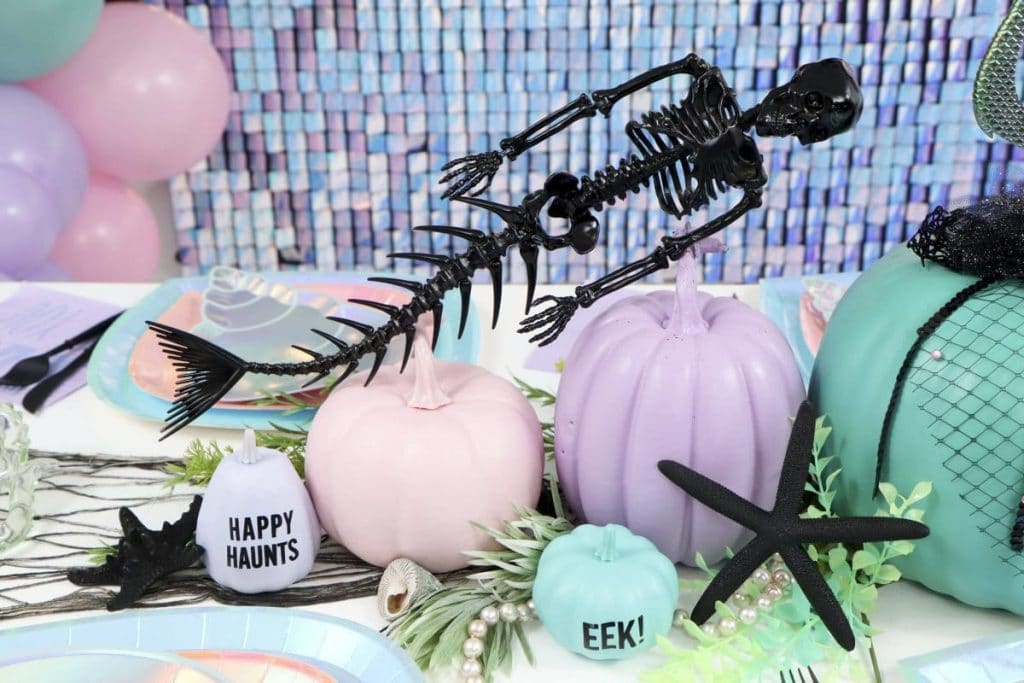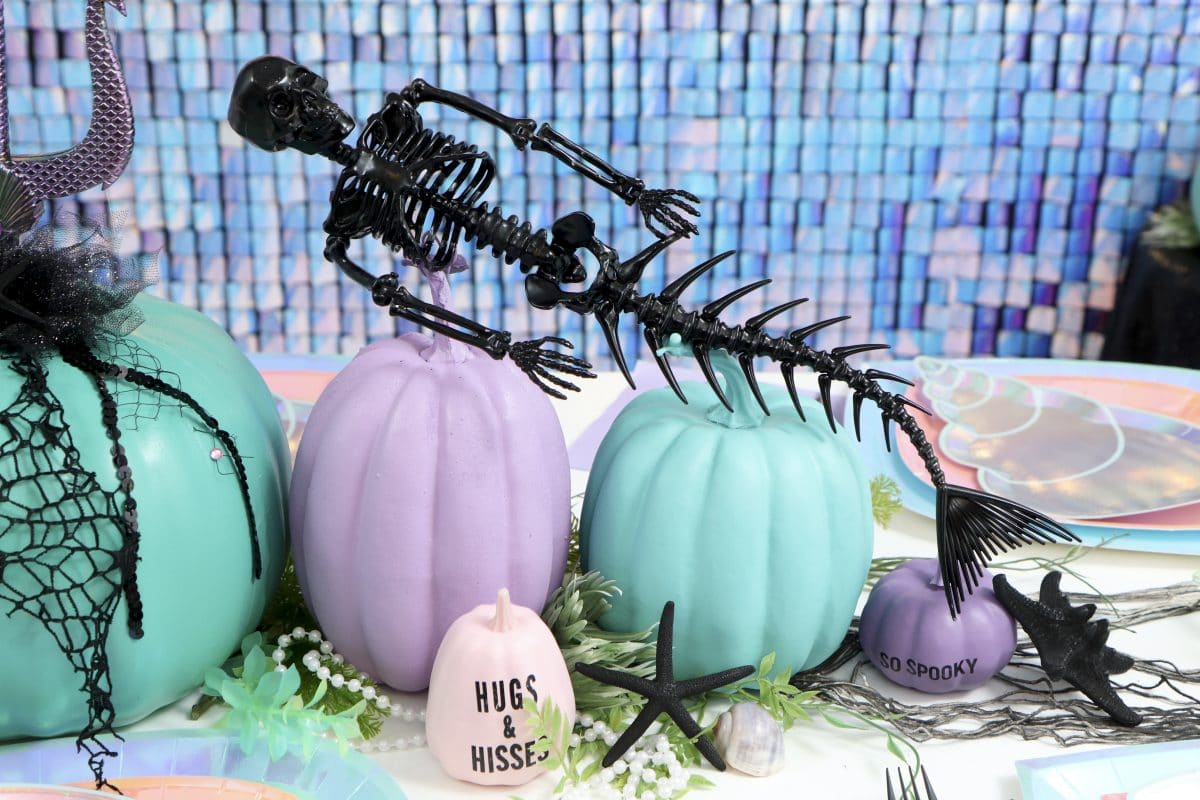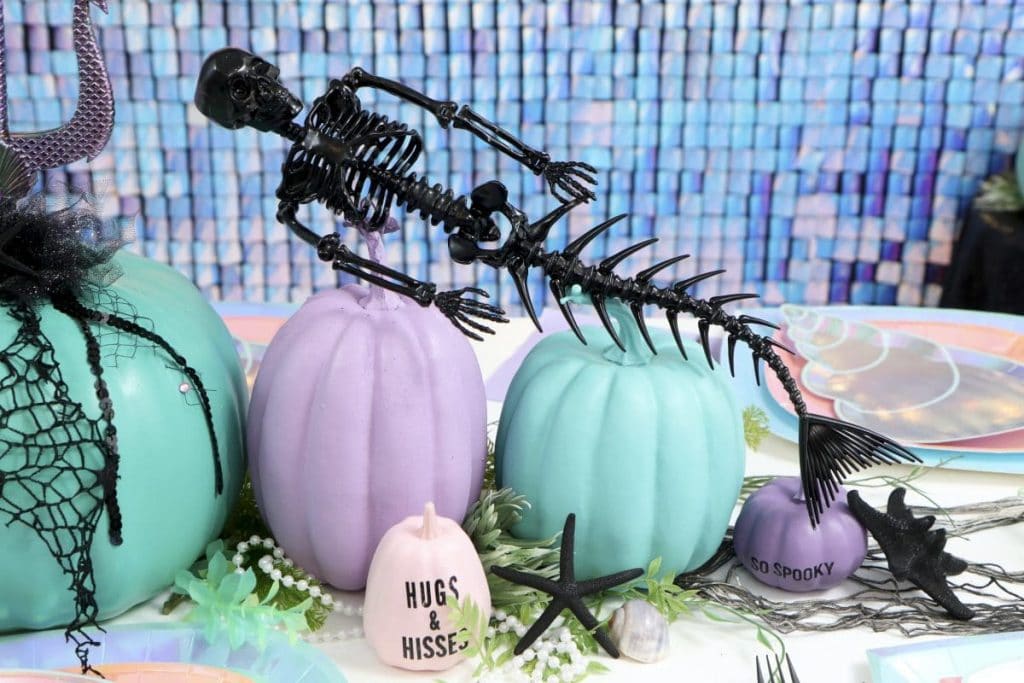 Finally, on each end of the table I added a glass octopus figurine.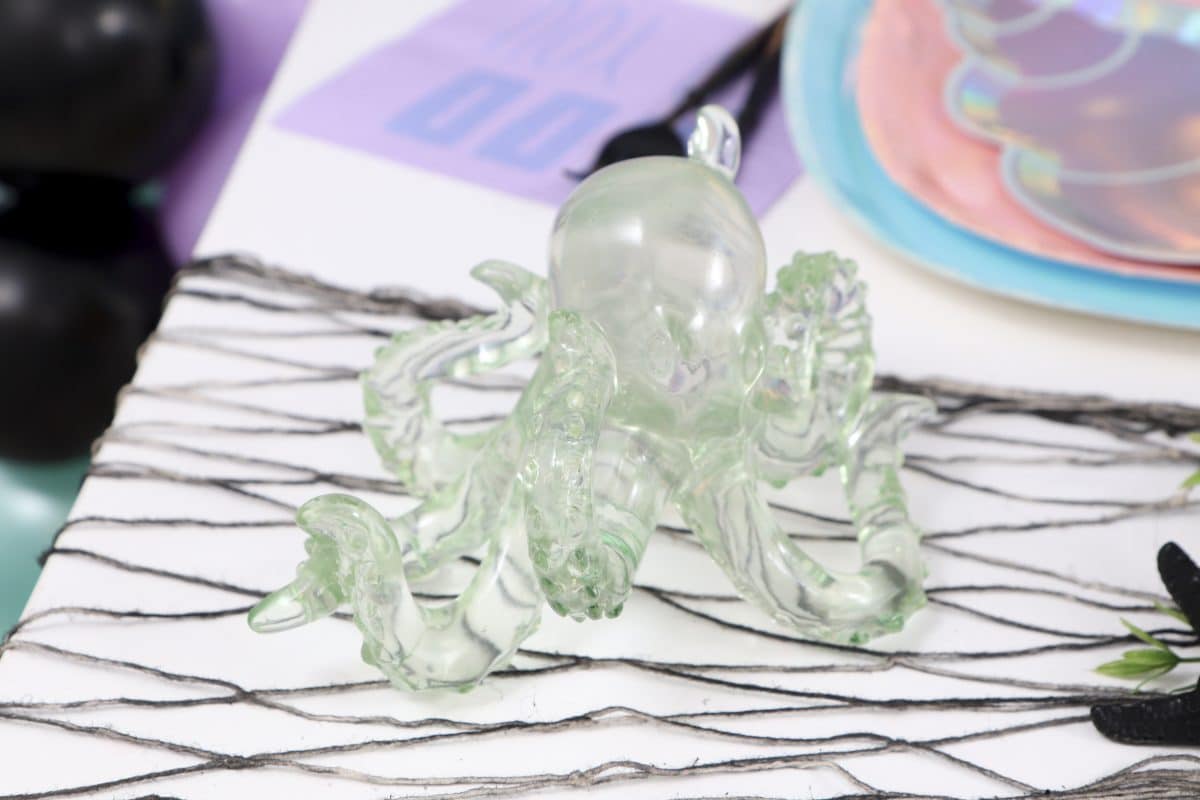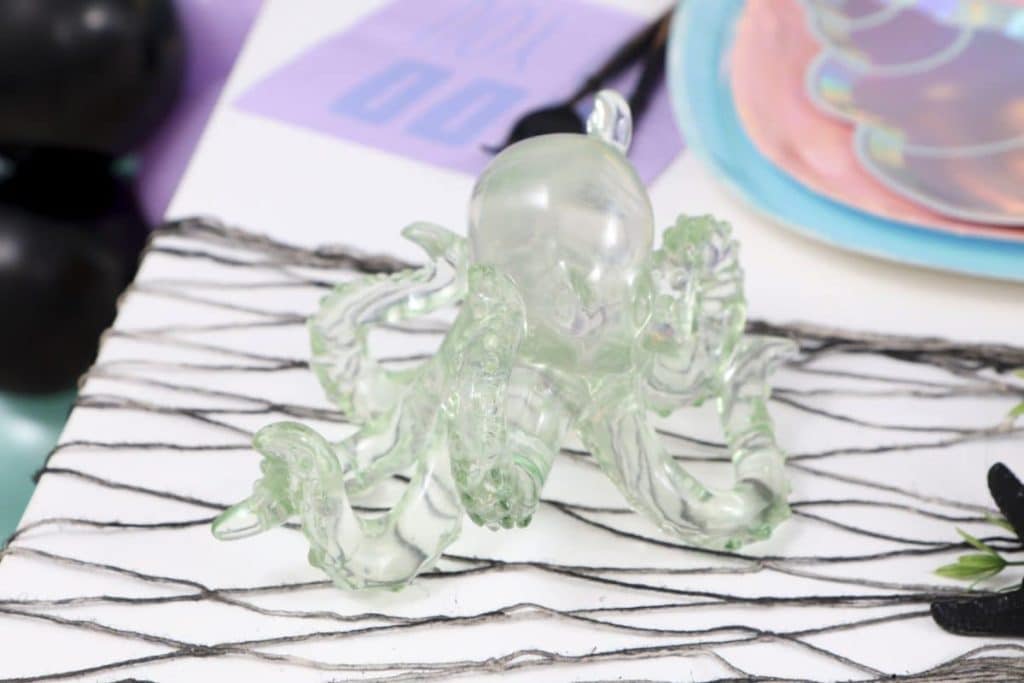 For an extra Halloween touch, I added Halloween-themed sayings to some of the pastel pumpkins.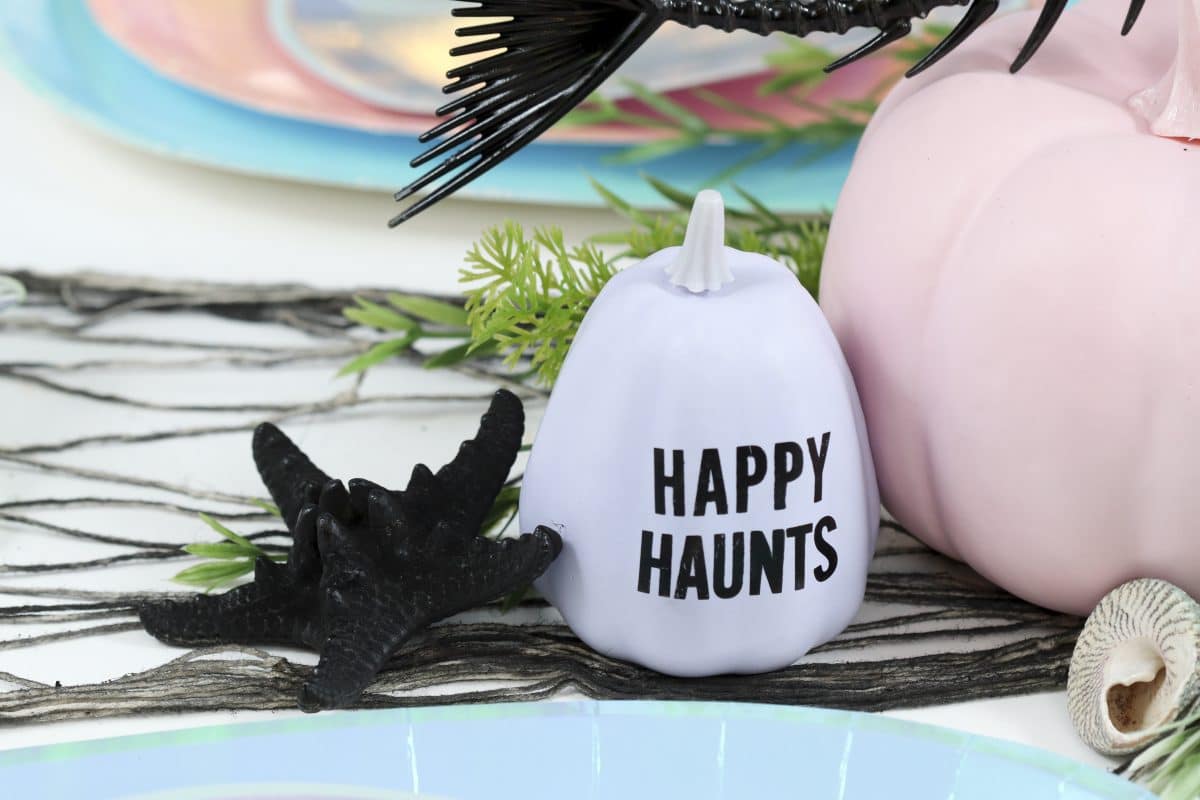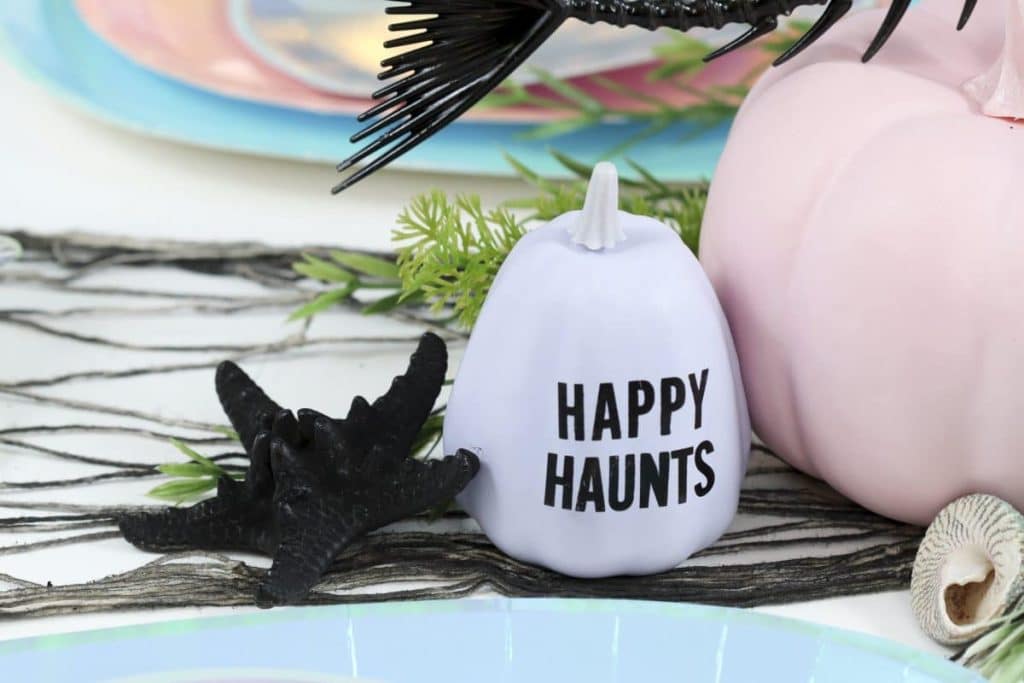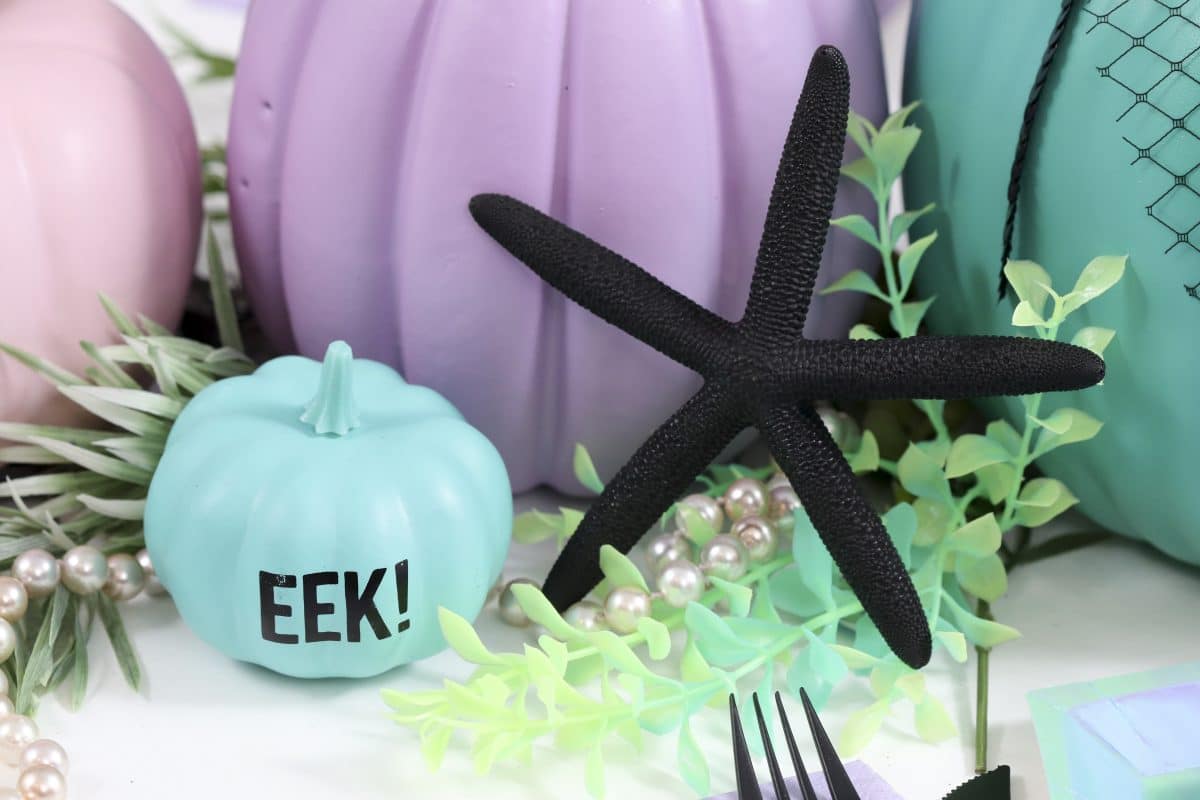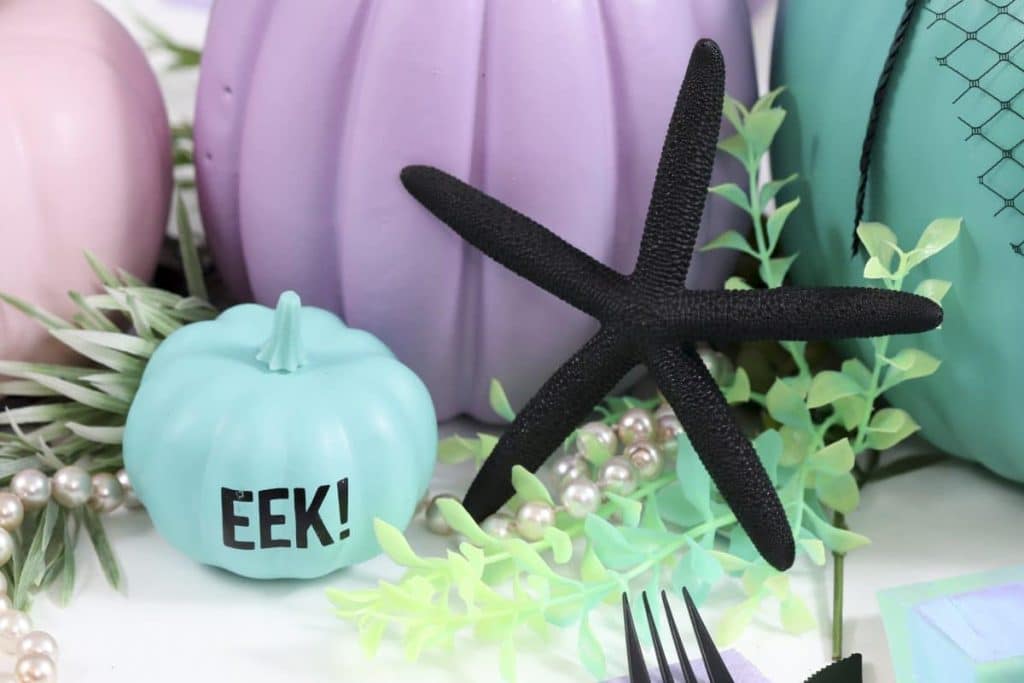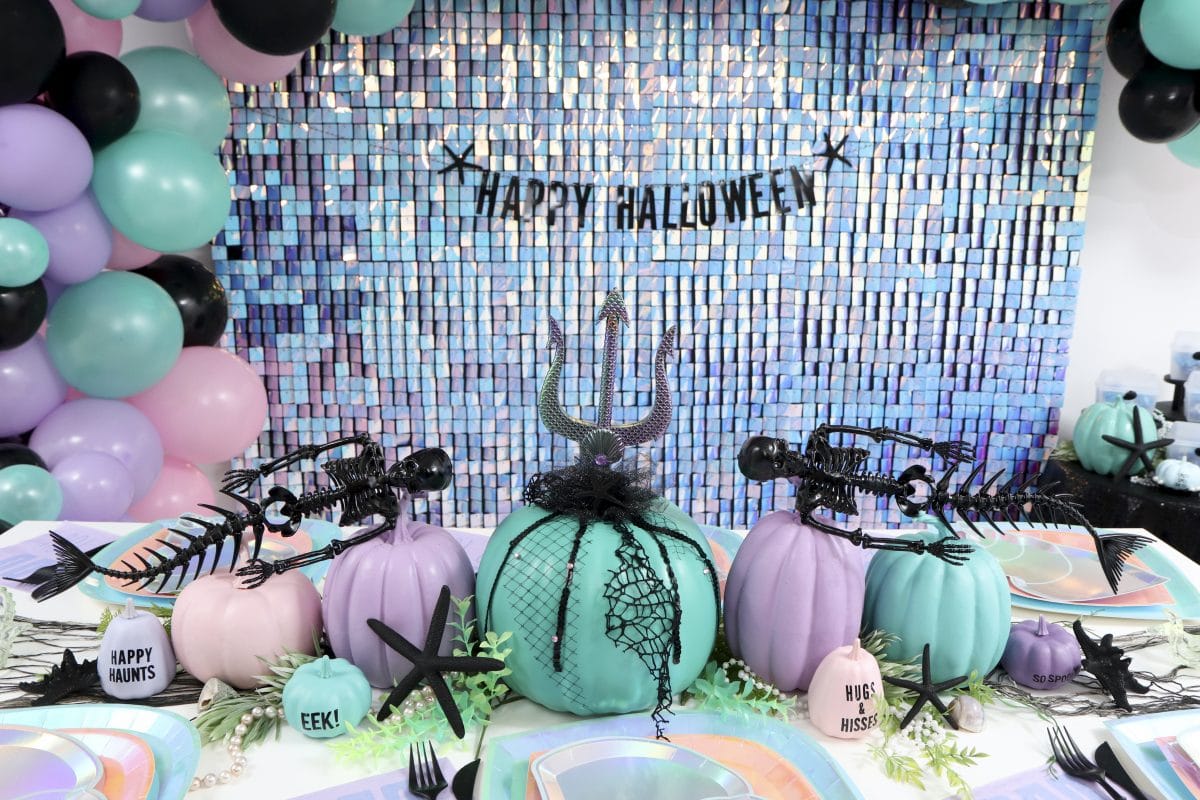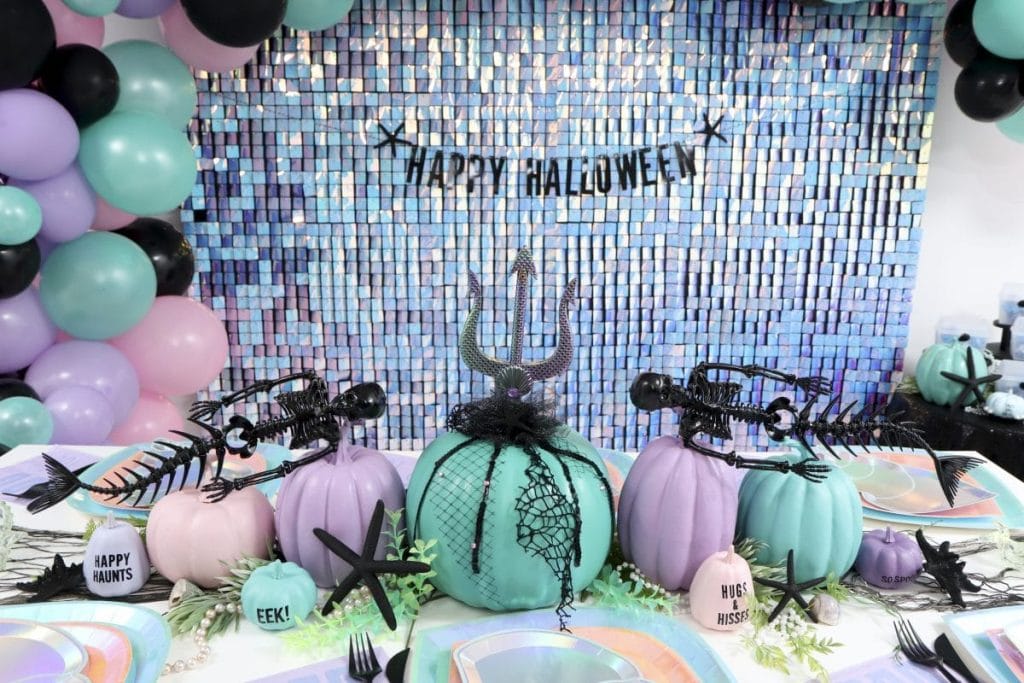 Place Settings
For my place settings, I used iridescent Jollity & Co Shell Plates on top of peach Jollity & Co Dinner Plates and mint Jollity & Co Chargers. I completed each spot with purple Boo to You Napkins and Sophistiplate Black Plastic Utensils.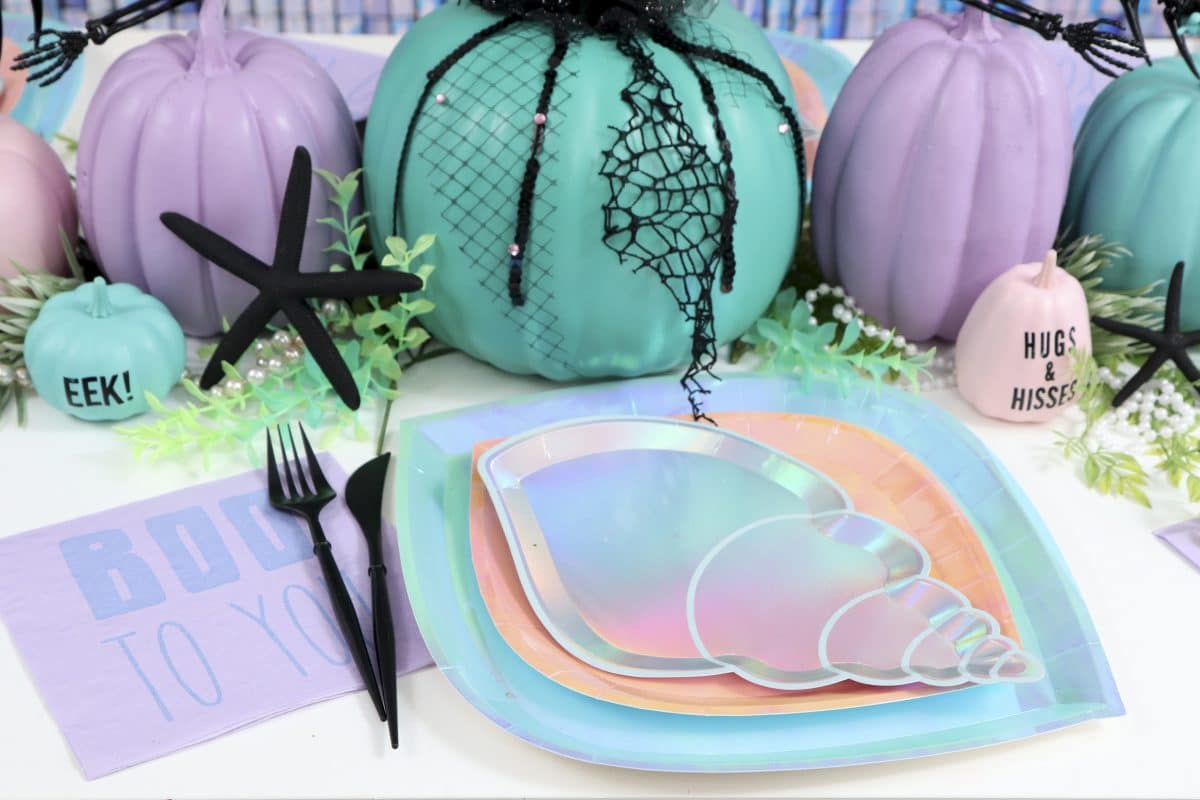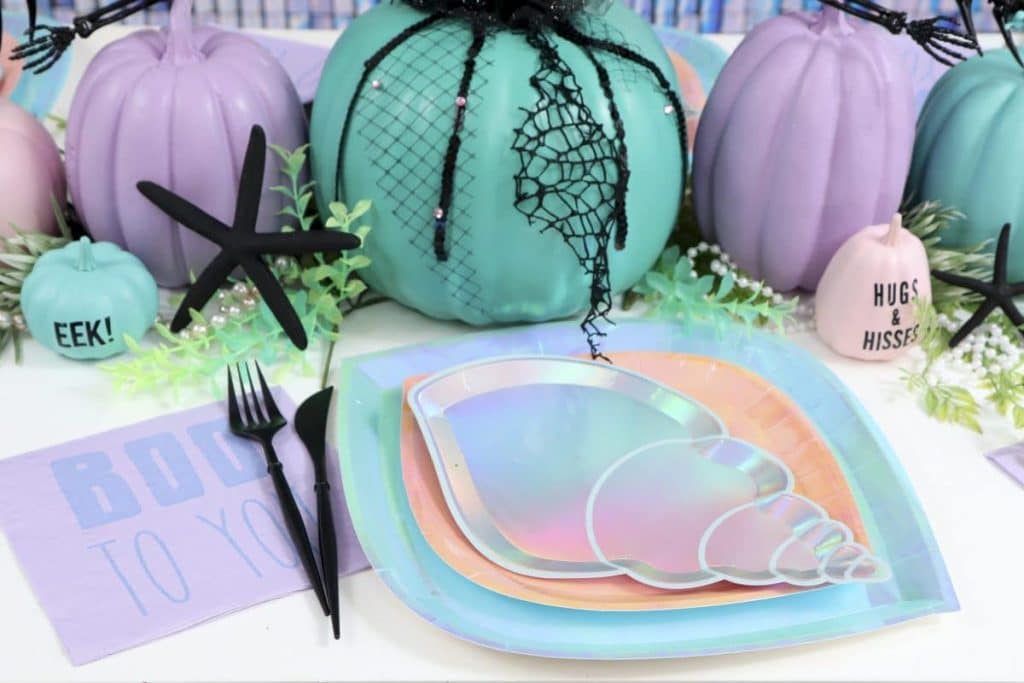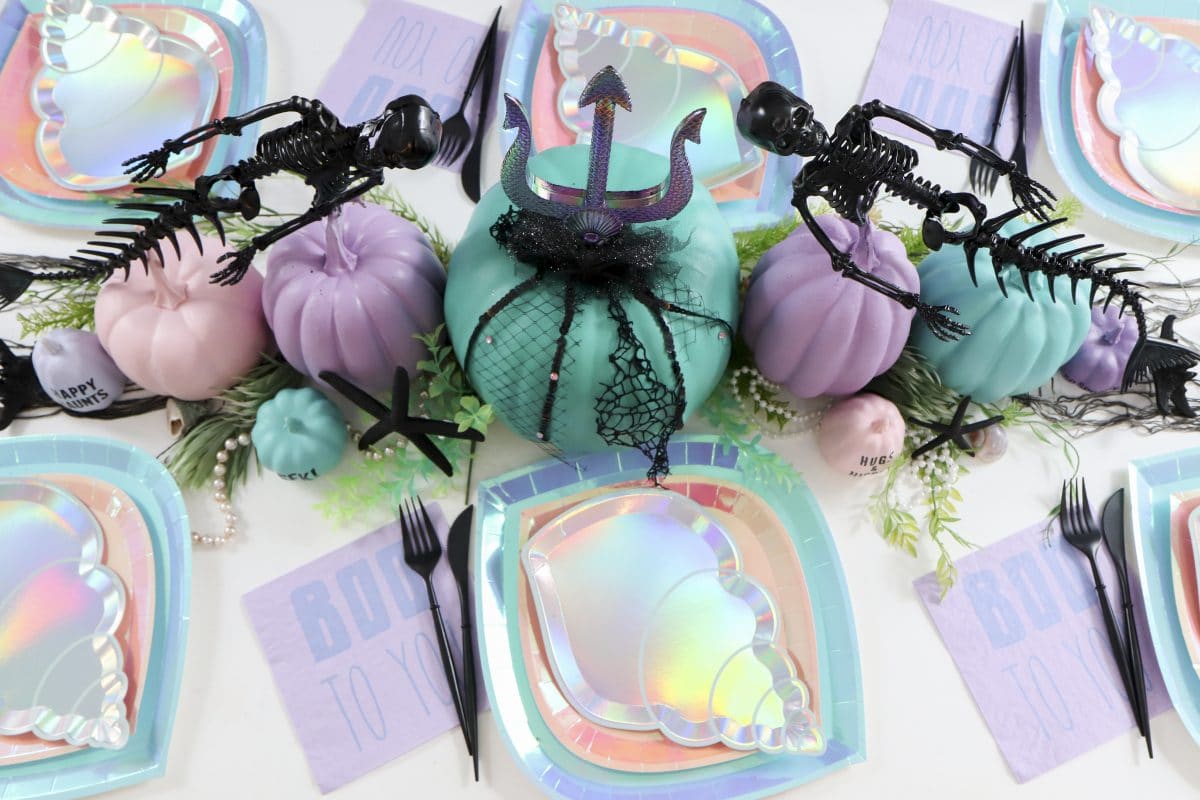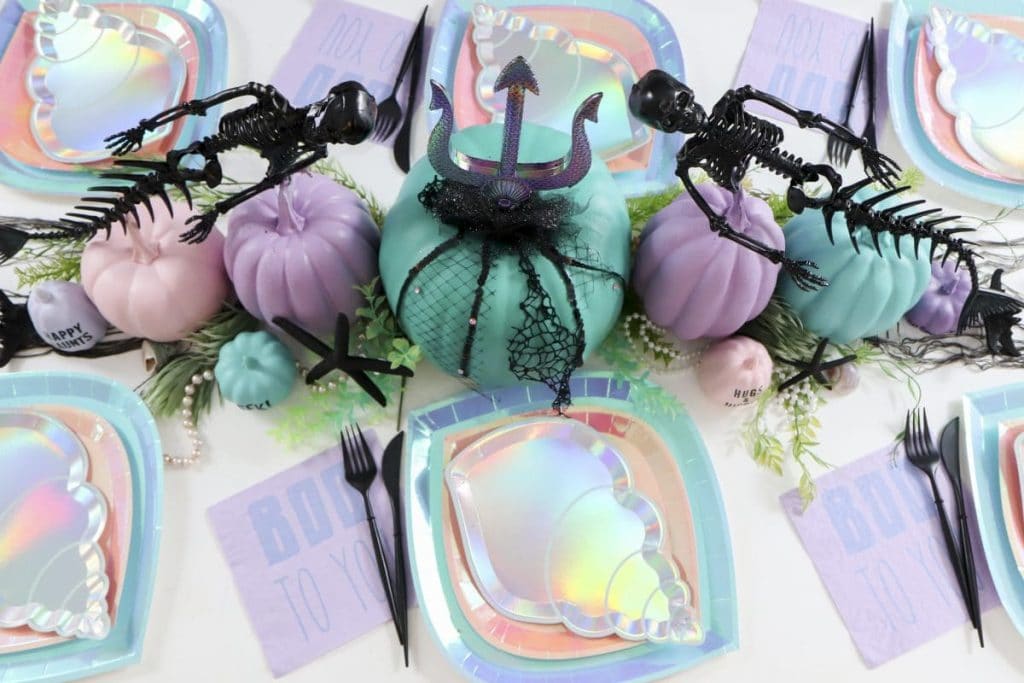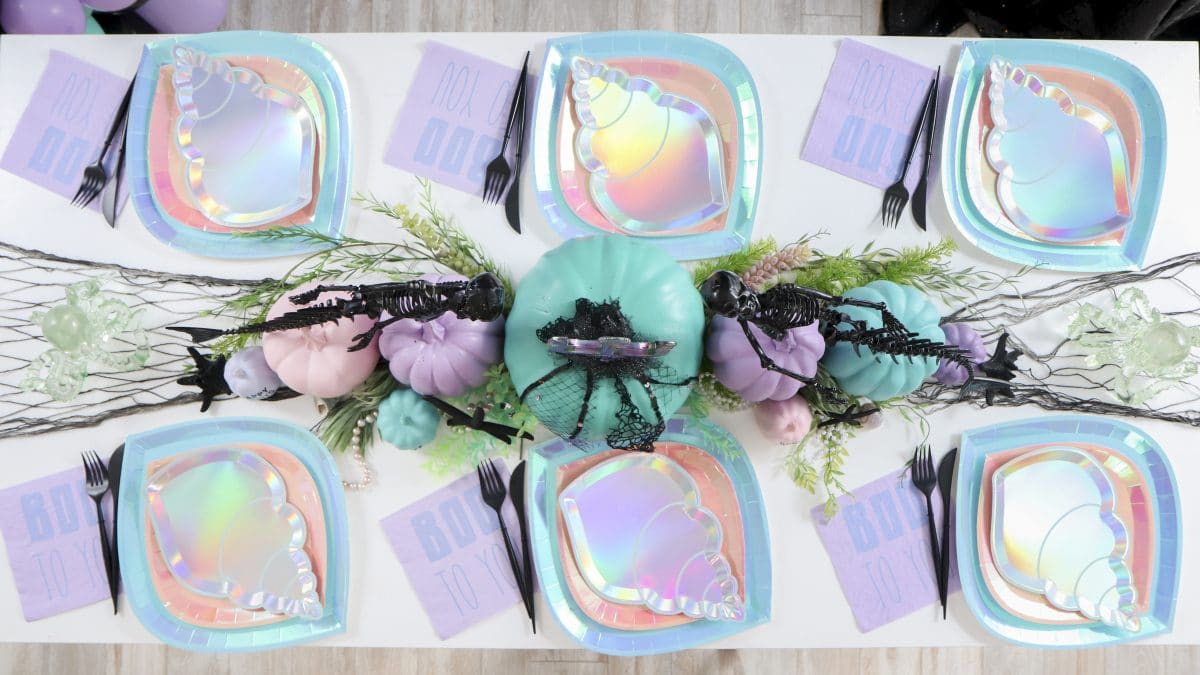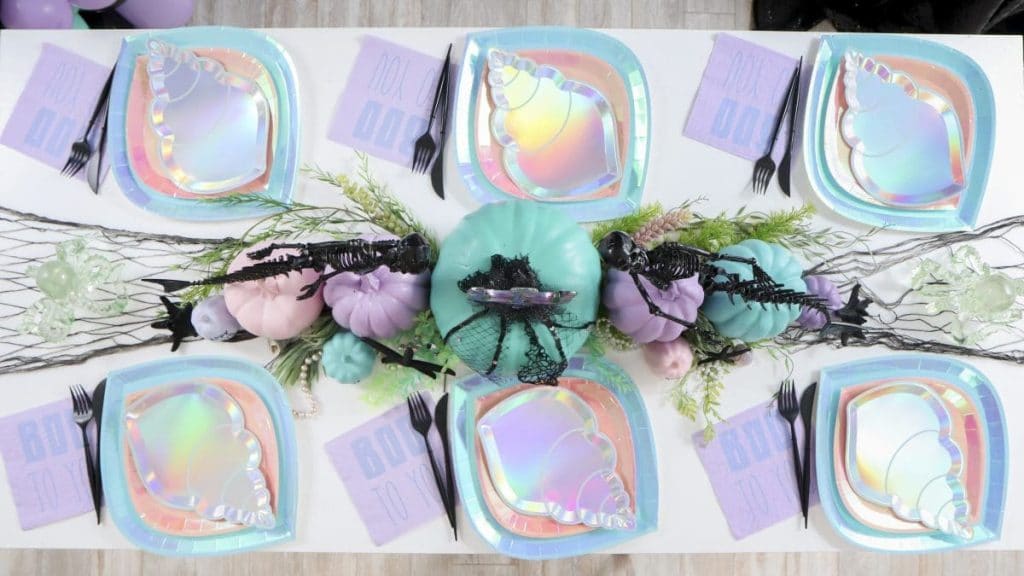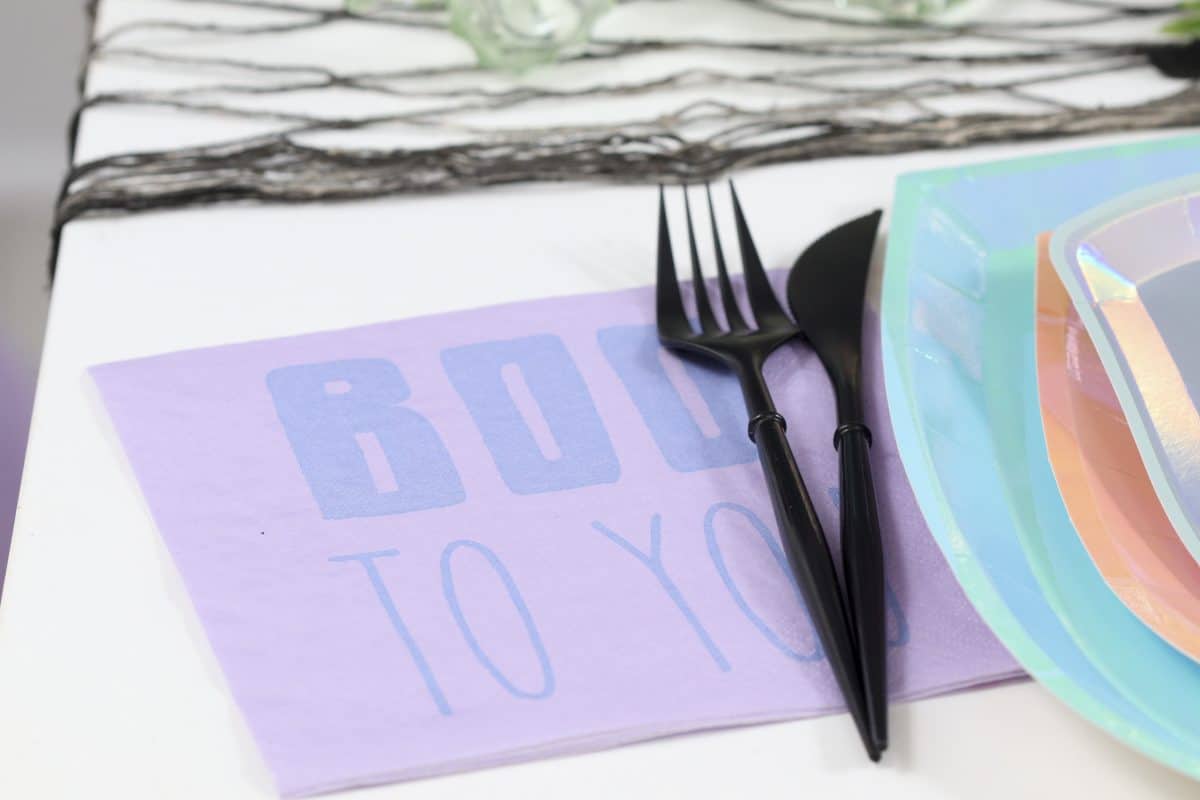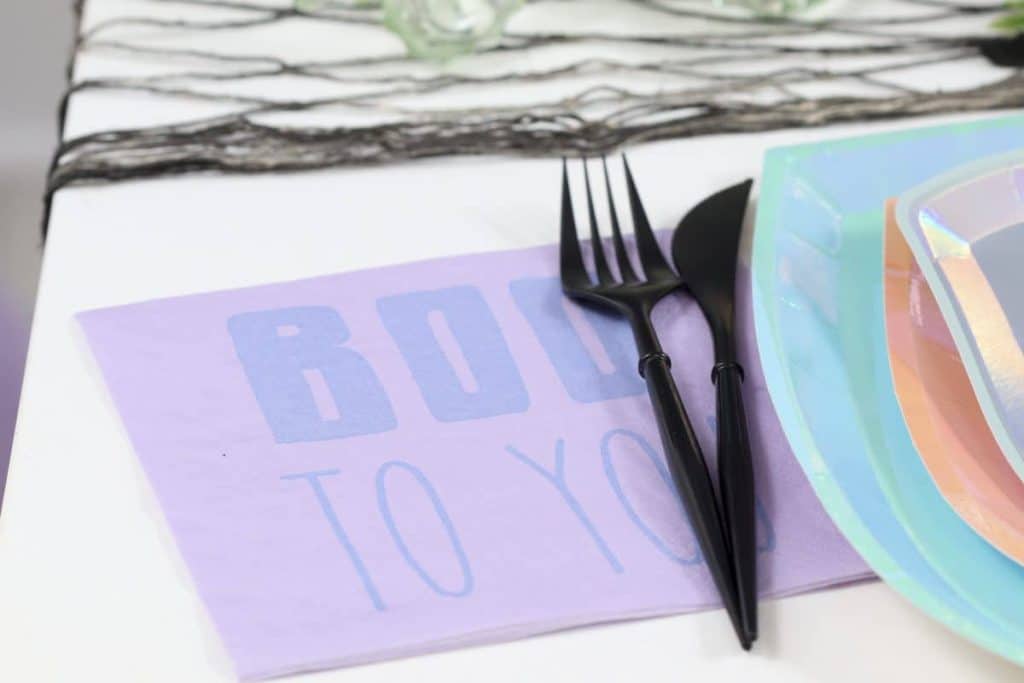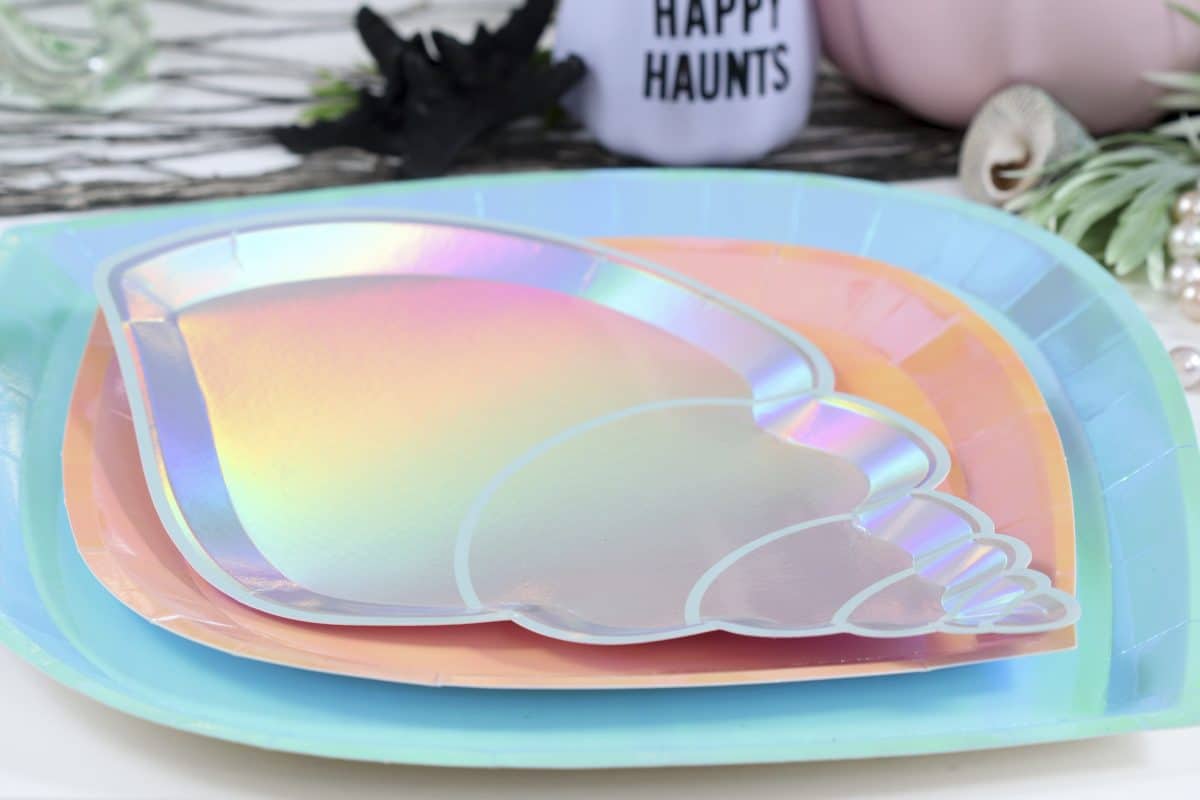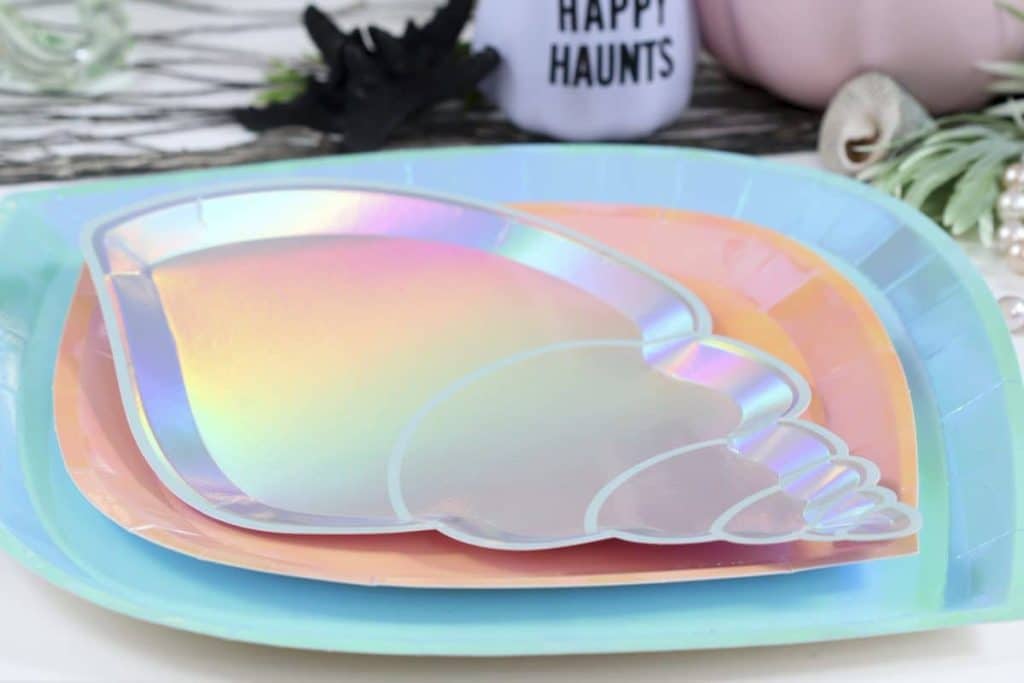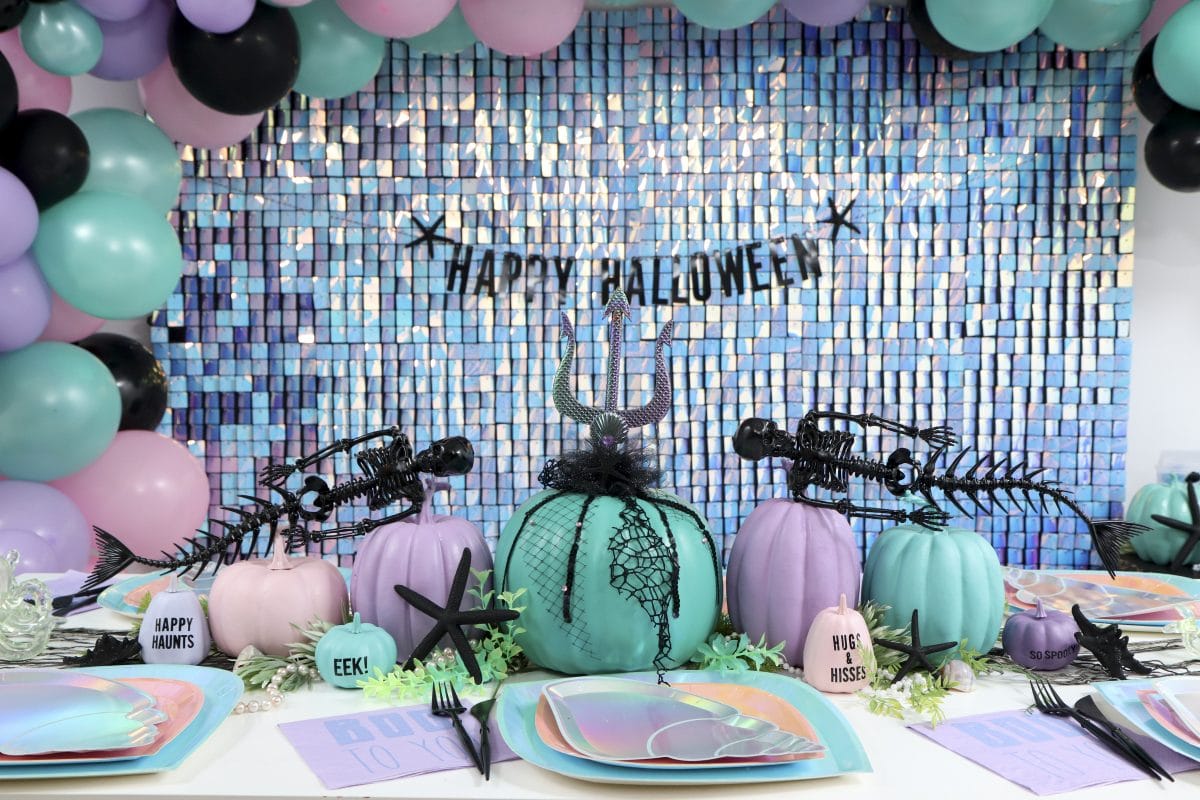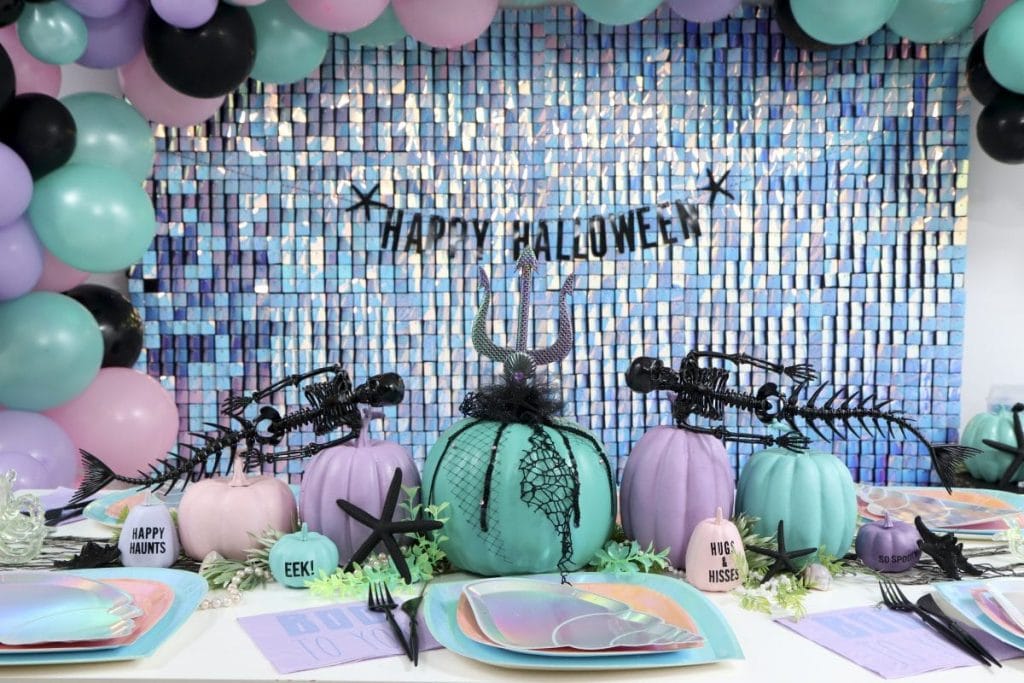 Favors
For party favors, I thought the cutest choice was to use boxes shaped like treasure chests! I didn't want to use traditional brown for this pastel party, though, so I used clear boxes with black painted shell clasps.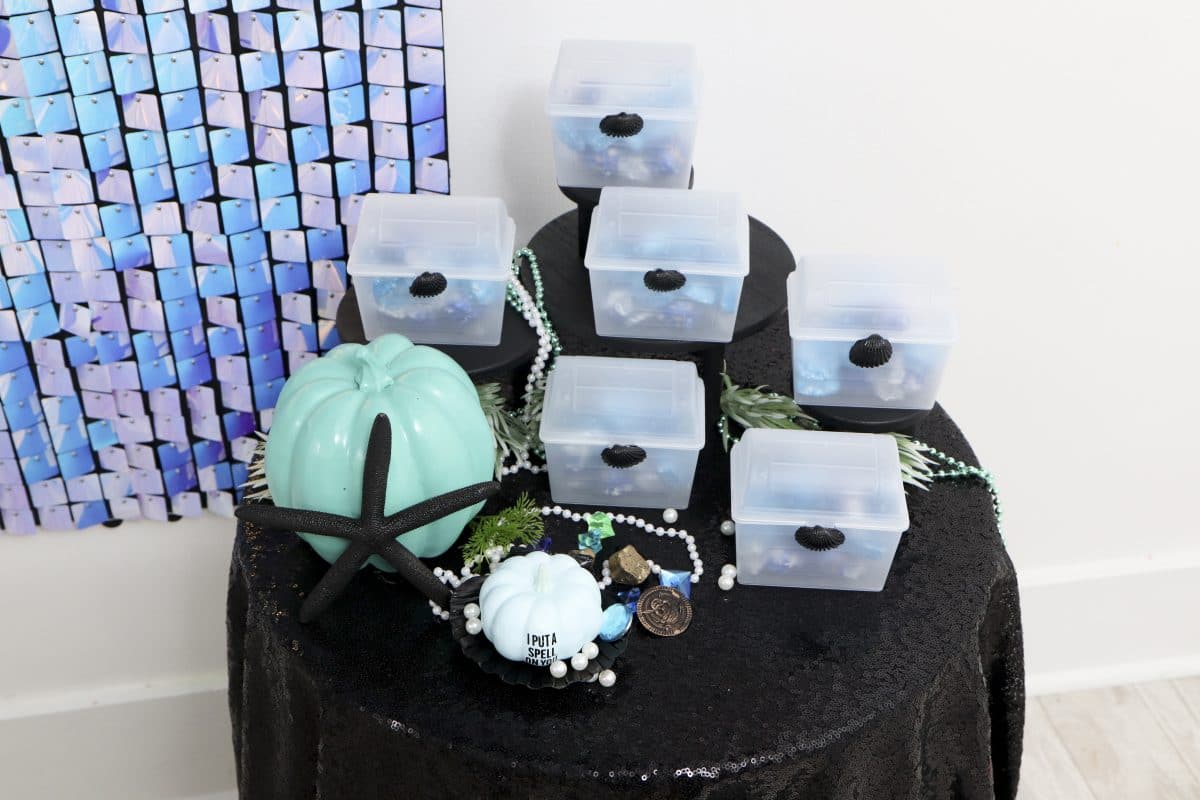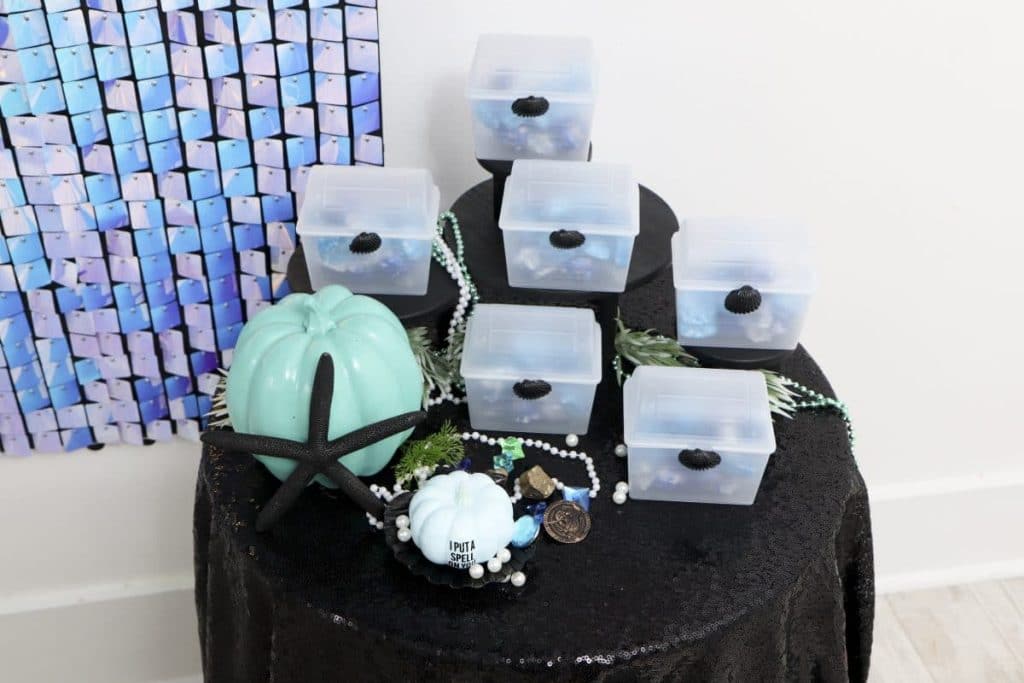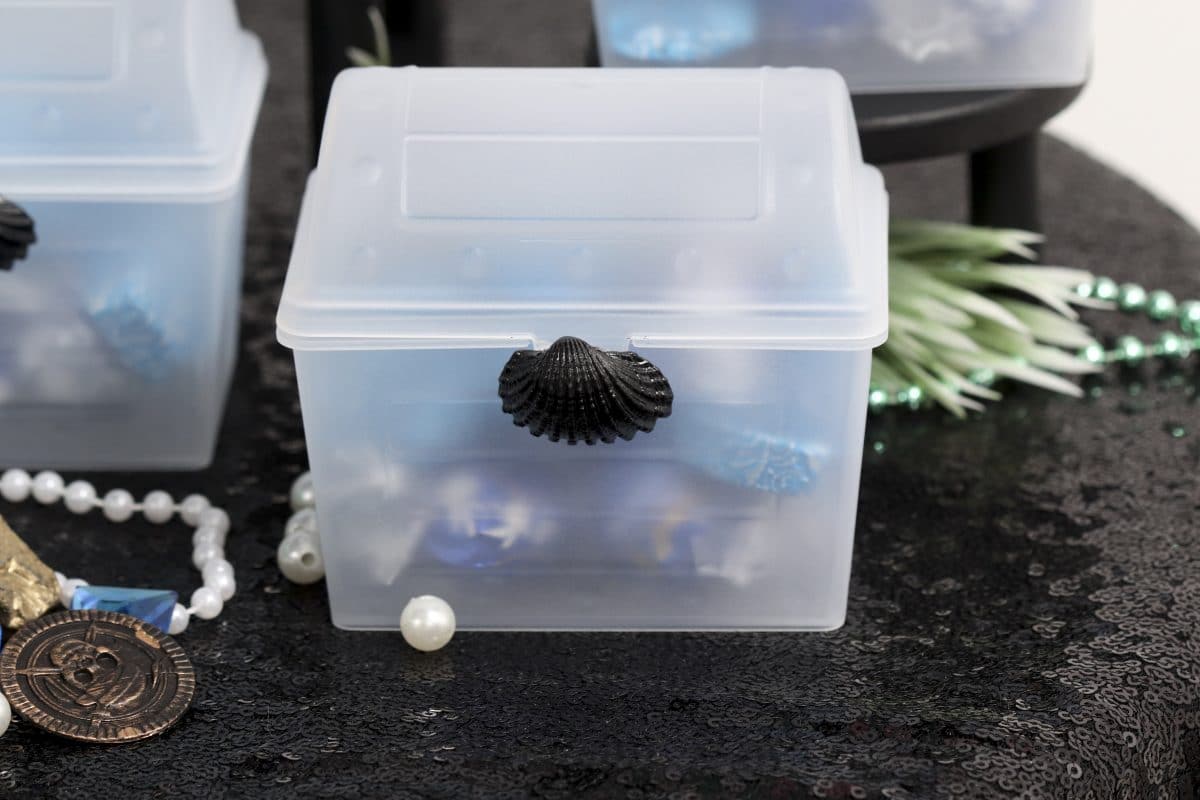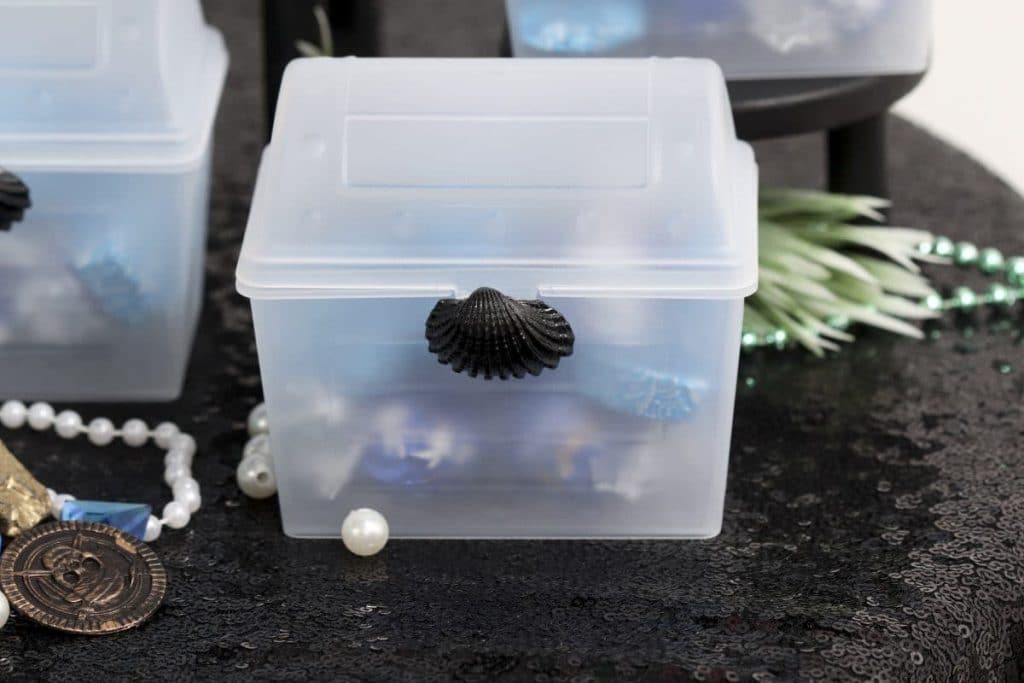 I placed them on a small round table covered with a black sequin tablecloth and a variety of pumpkins and under the sea props – including some "pirates treasure" of jewels and coins.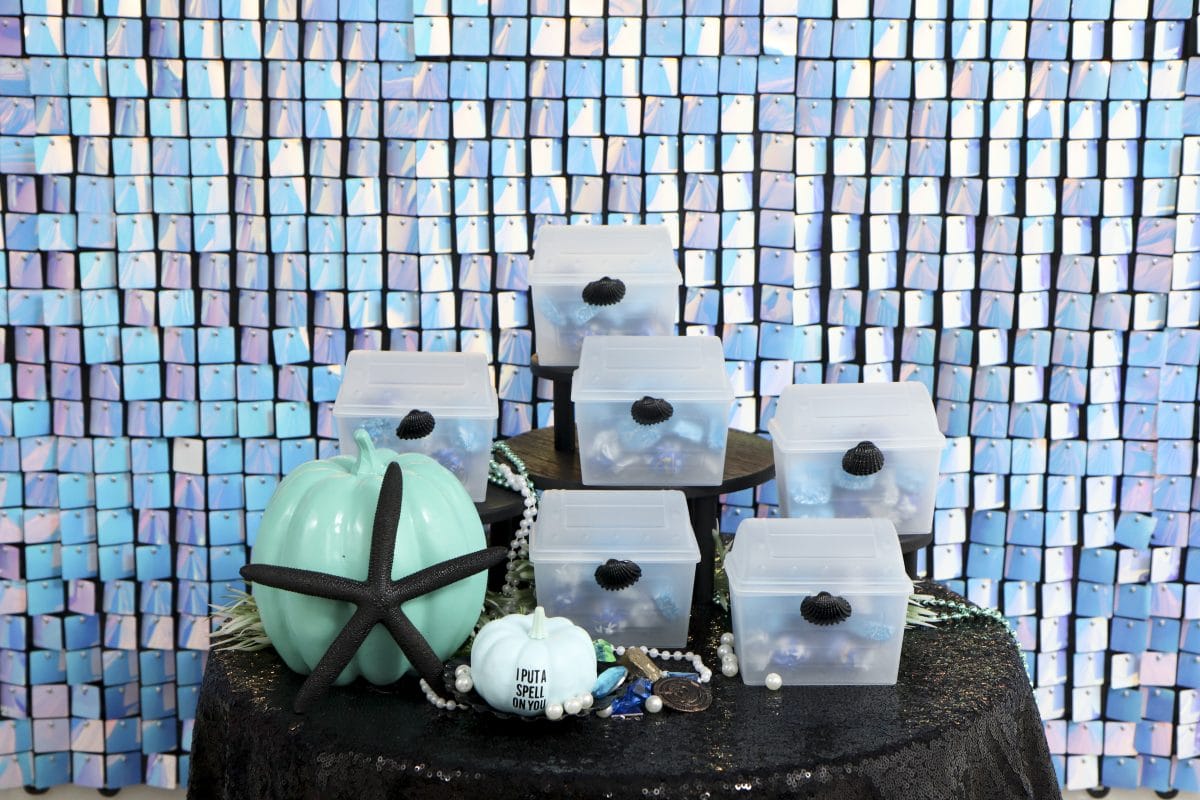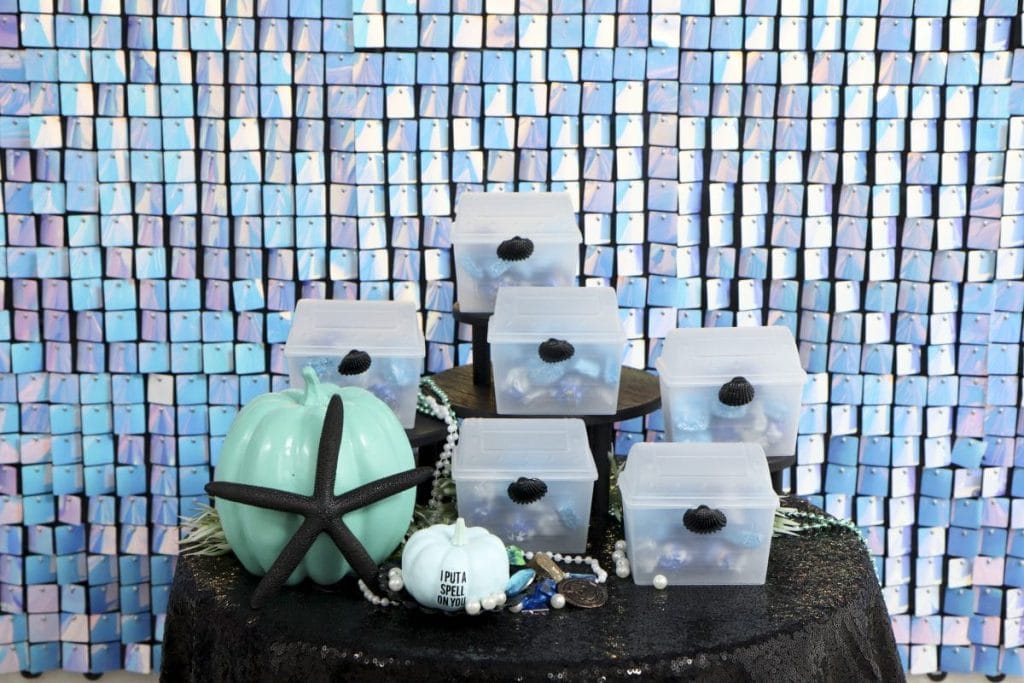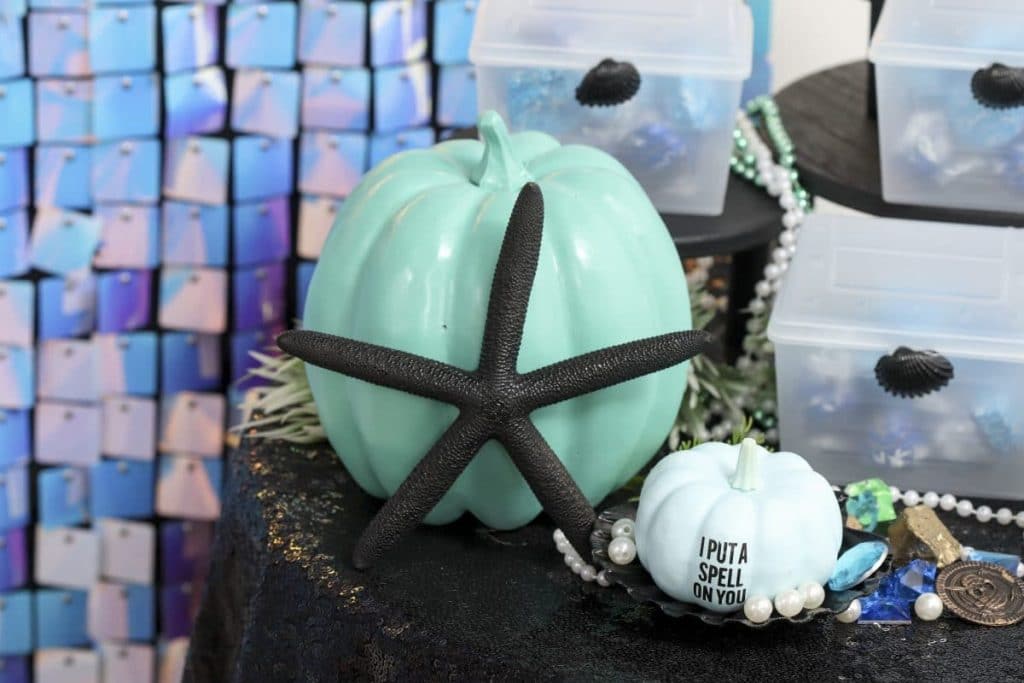 Inside the treasure chests, I put some chocolates wrapped in blue wrappers for more of the under-the-sea vibes.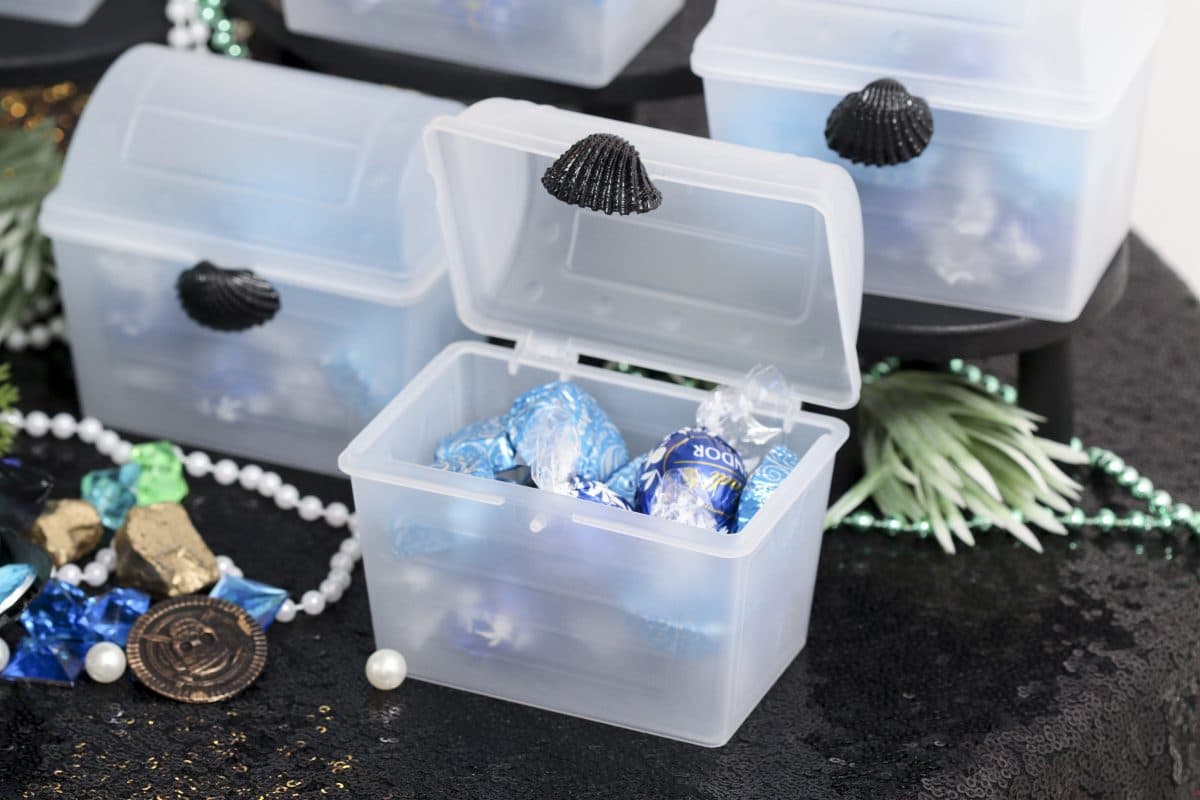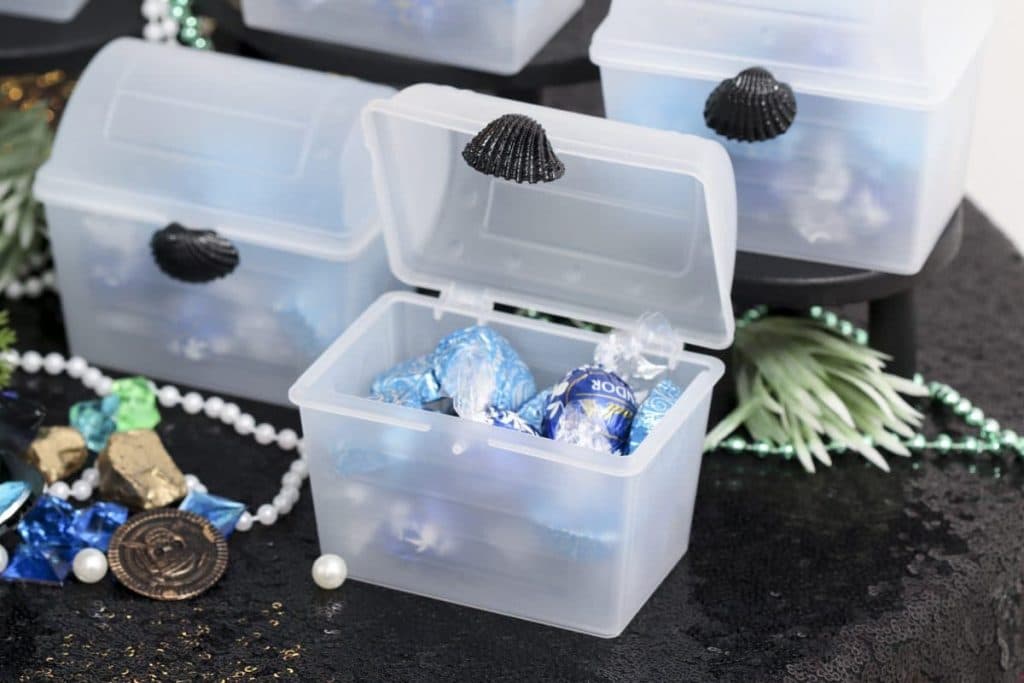 I used items from a variety of places for this party, but you can visit my Amazon Shop to shop for some of the items I used, plus some alternatives you can use if you prefer a one-stop shop for your very own Iridescent Mermaid Themed Halloween Party!
Here are a few of my favorite finds:
Do you like the non-traditional mermaid theme for Halloween? If not, no worries –  I have tons more ideas that might appeal to you, both traditional and not. Check out my posts with 13 Halloween Parties for Kids, 13 Halloween Parties for Adults, and 7 Halloween Dinner Parties!
Happy Partying!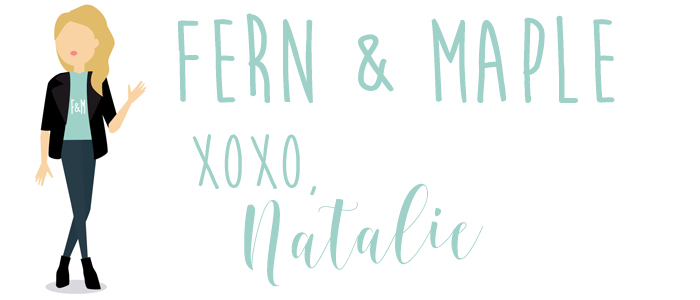 PIN FOR LATER: