I just love the feeling of being one of the houses in the neighborhood that everyone wants to stop at when trick-or-treating on Halloween. The more the merrier! In order to make my house particularly appealing for trick-or-treaters, I like to set it up with a fun theme that appeals to all ages. This time, I chose Jack-o'-Lanterns! Read on to see how I set up my Jack-o'-Lantern Halloween Trick-or-Treat Station, and then be sure to check out my indoor Jack-o'-Lantern Halloween Kid's Party, too!
How to Set up an Amazing Pumpkin Halloween Trick-or-Treat Station
As an OTC blogger, I received compensation and/or products in exchange for my styling and crafting services. As always, all project ideas and any opinions expressed here are my own.  For further information on our disclosure policy please check out our disclosure page.
Decor
First, I hung a giant personalized banner on my garage door, wishing everyone a Happy Halloween from our family. This served as the backdrop for my entire Jack-o'-Lantern Halloween Trick-or-Treat Station.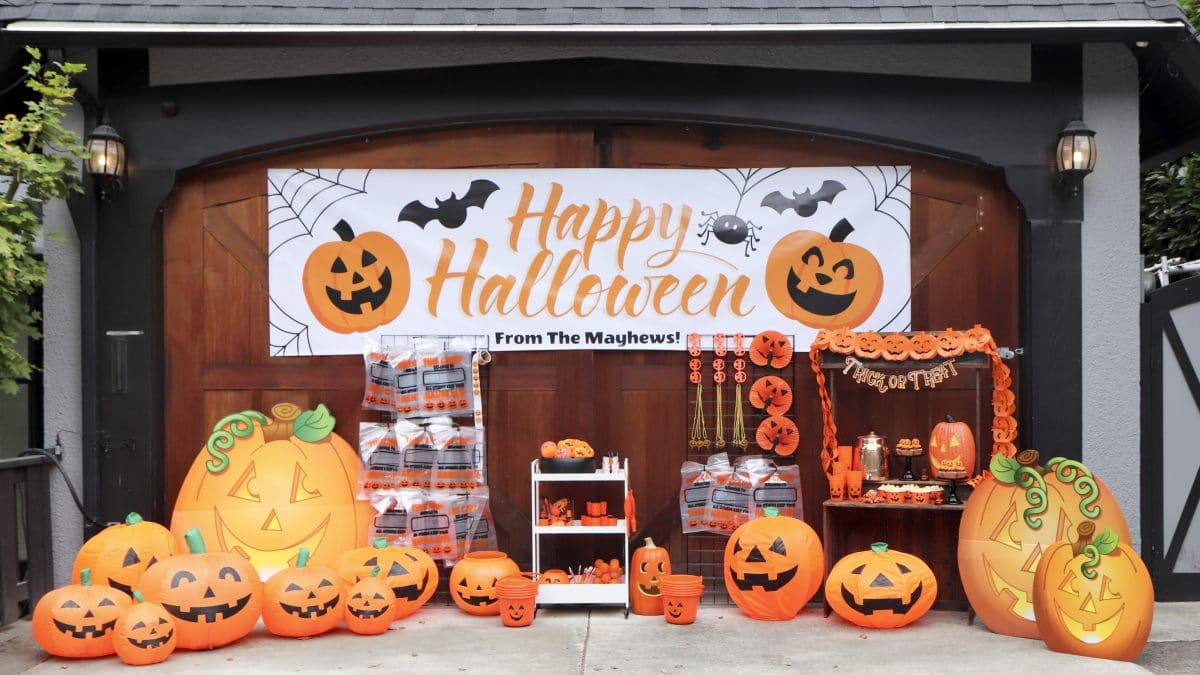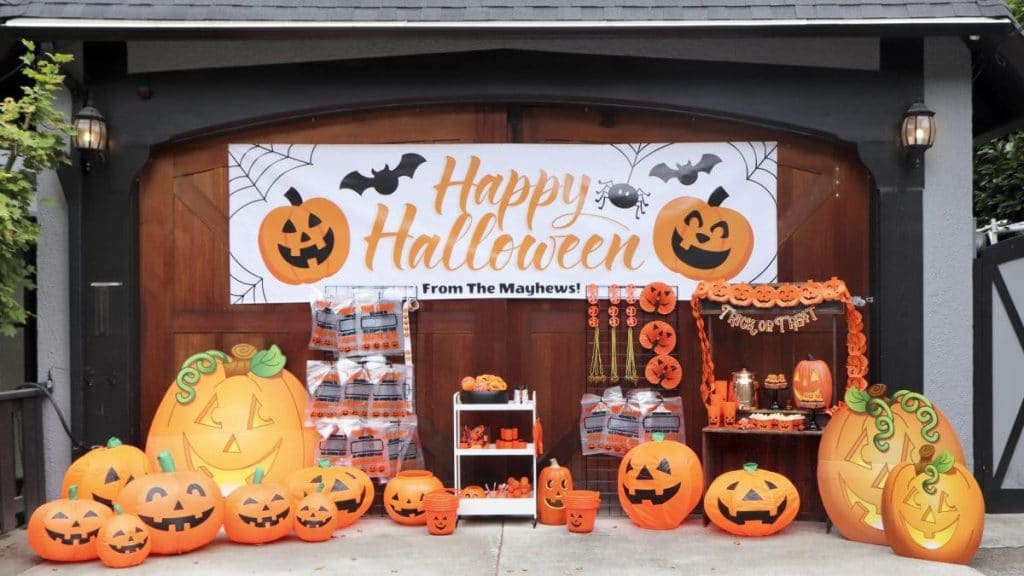 Another way of setting the scene was using orange smoke bombs to create a fun orange smoke effect that is sure to call attention to the house- sending smoke signals to all the trick-or-treaters, near and far!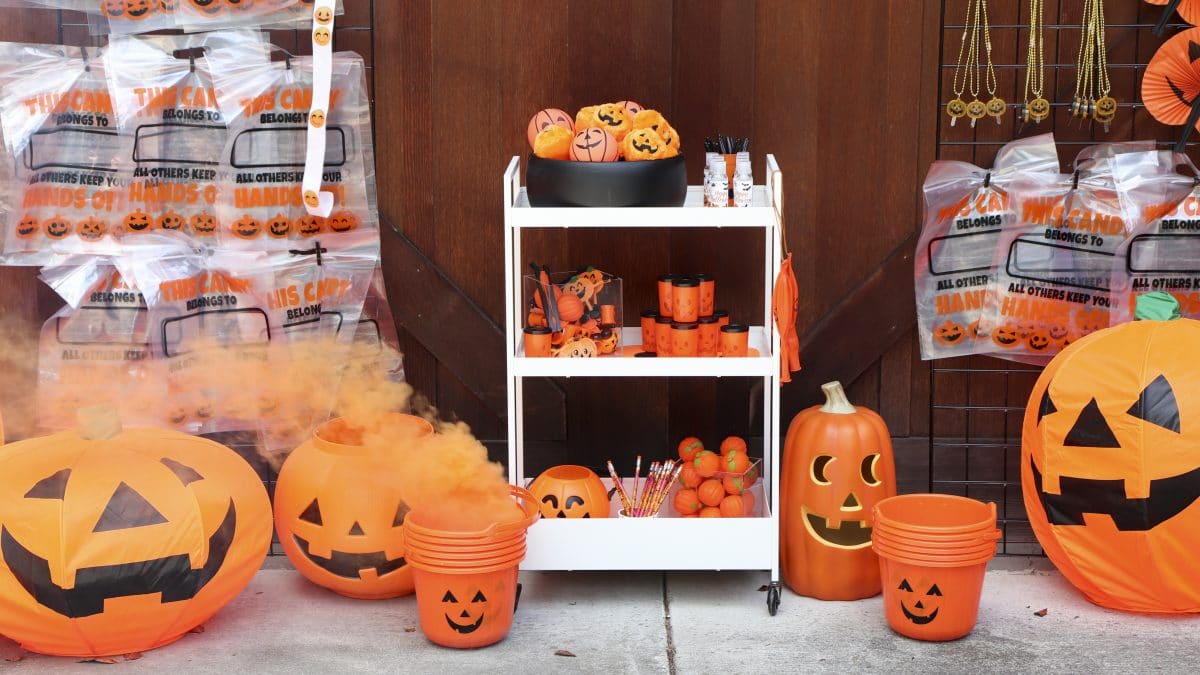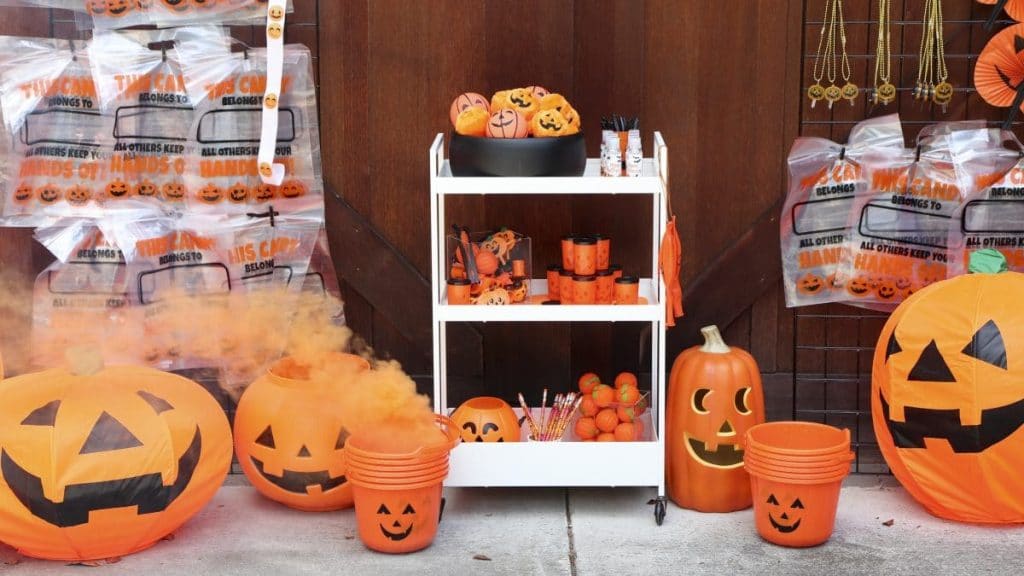 Candy Containers
The main purpose of the station is, of course, CANDY! I purchased several jack-o'-lantern buckets to fill to the brim with a variety of candies for trick-or-treaters to choose from. None of this "one piece of candy per person" nonsense…I want enough buckets of candy for everyone to get a few!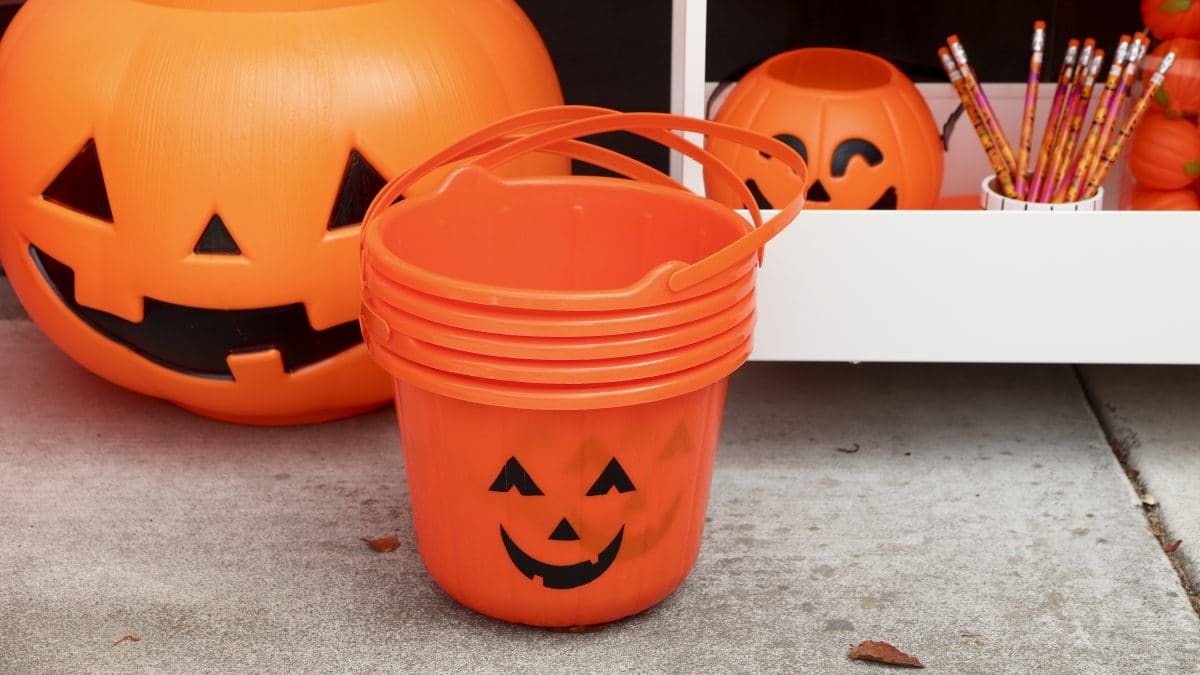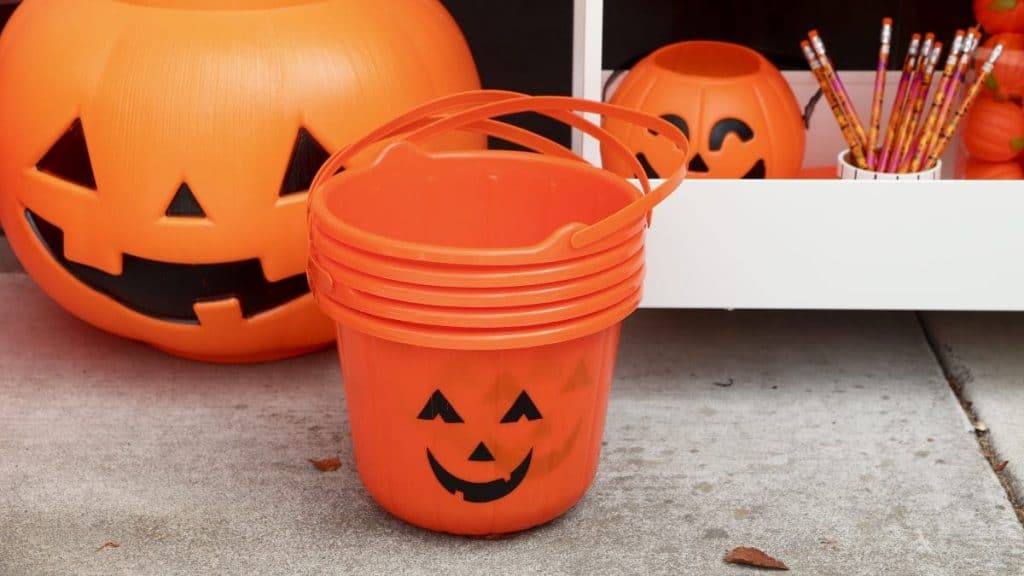 Non-Candy Options
In addition to the candy options, however, I always want to provide some non-candy options for those who can't have/don't prefer candy. Everyone is welcome at this Halloween trick-or-treat station! I set up a rolling cart full of tons of jack-o'-lantern-themed favors, from stress balls to sanitizer (because who doesn't need those things these days?!).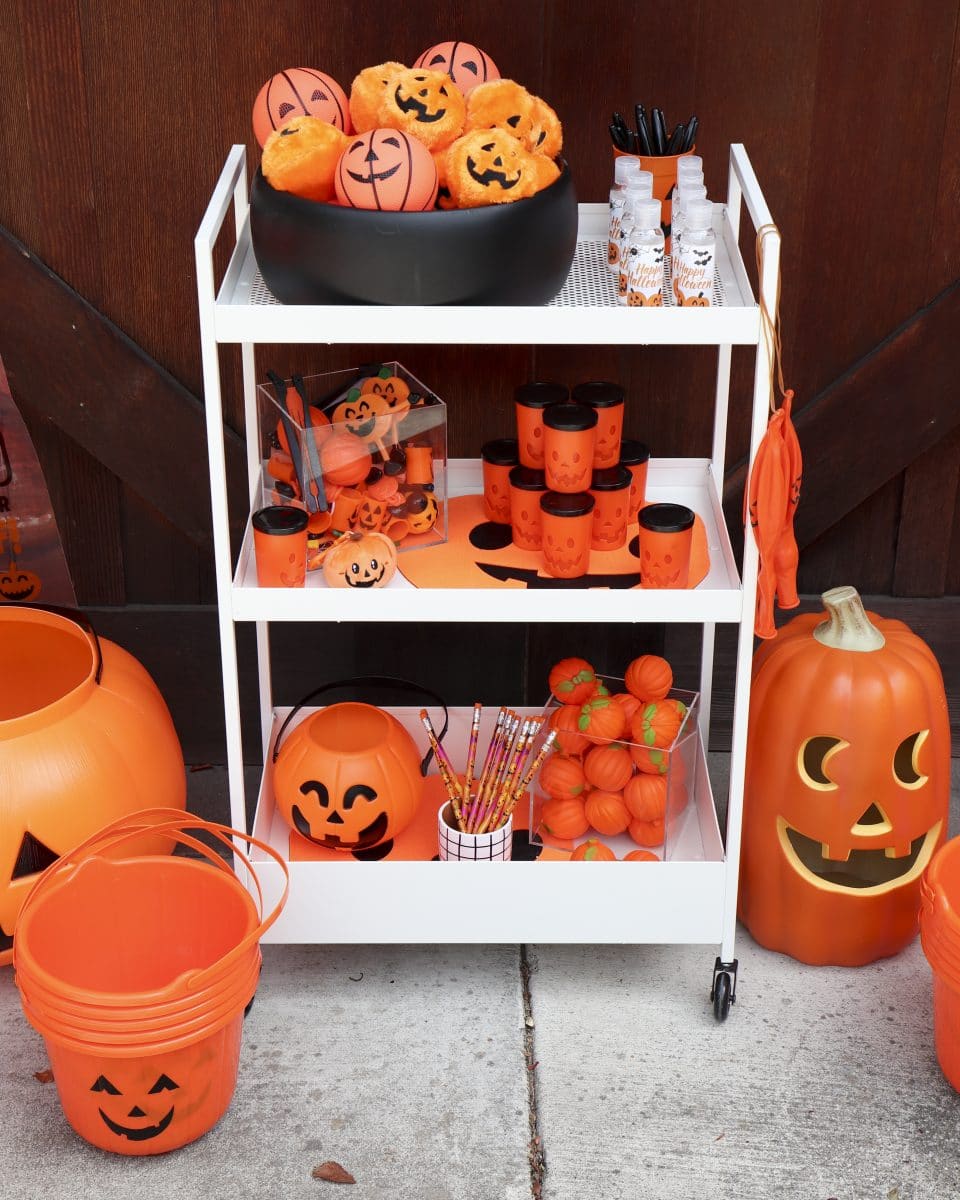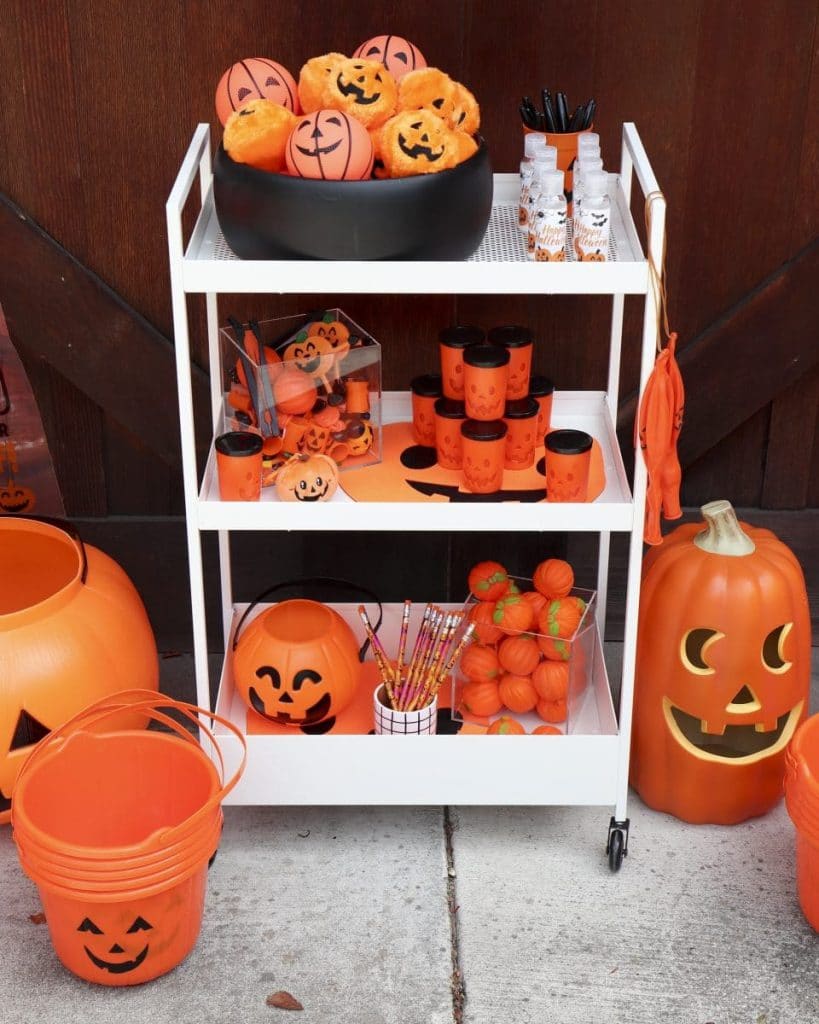 Drink & Snack Station
While kids choose their treats and favors, parents can take a moment to stop by the drink and snack station. I set up a wooden stand decorated with jack-o'-lantern garland and pumpkin decor, and served up cider in jack-o'-lantern cups. I also set out sweet chocolate cupcakes with jack-o'-lantern toppers, and jack-o'-lantern cups of salty popcorn. Something for every taste.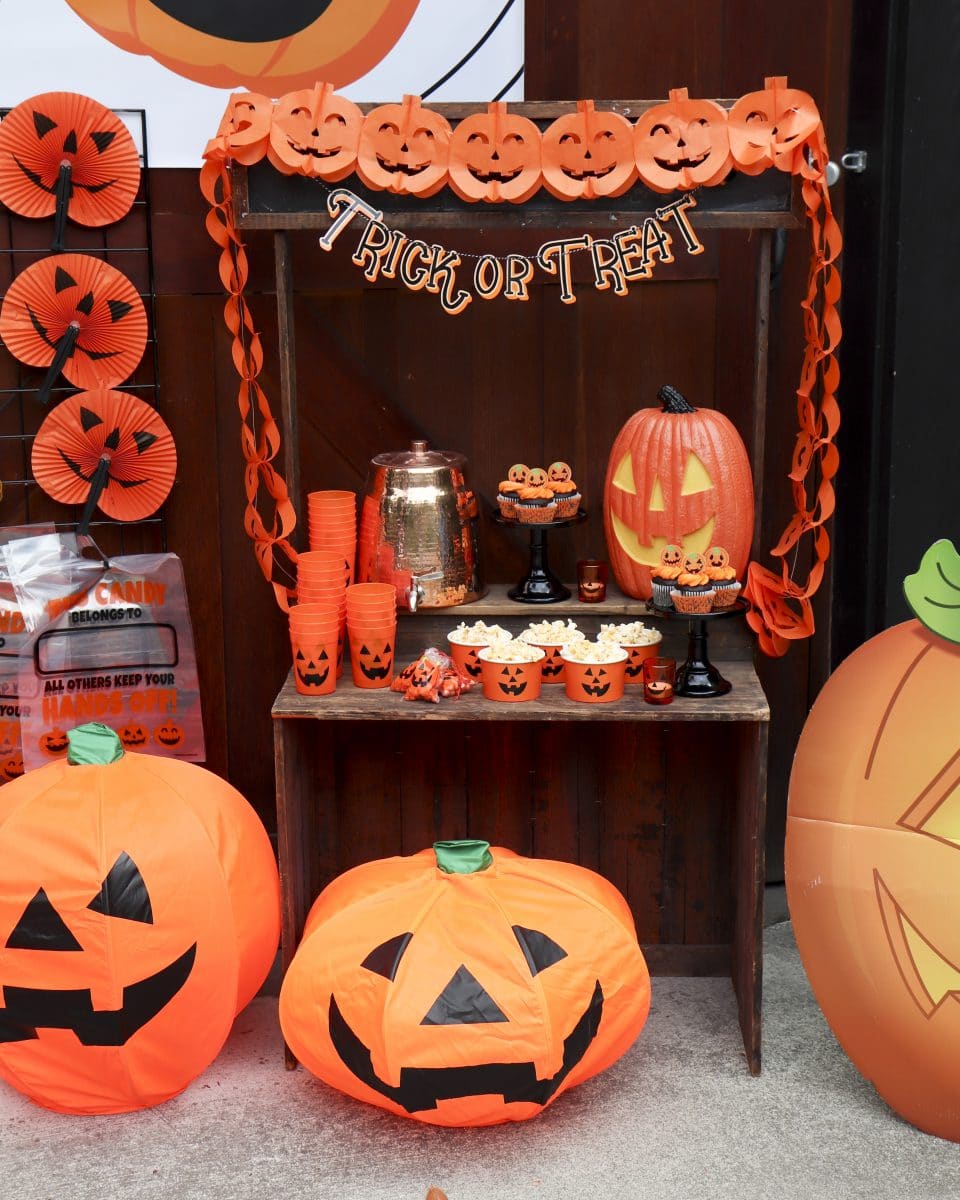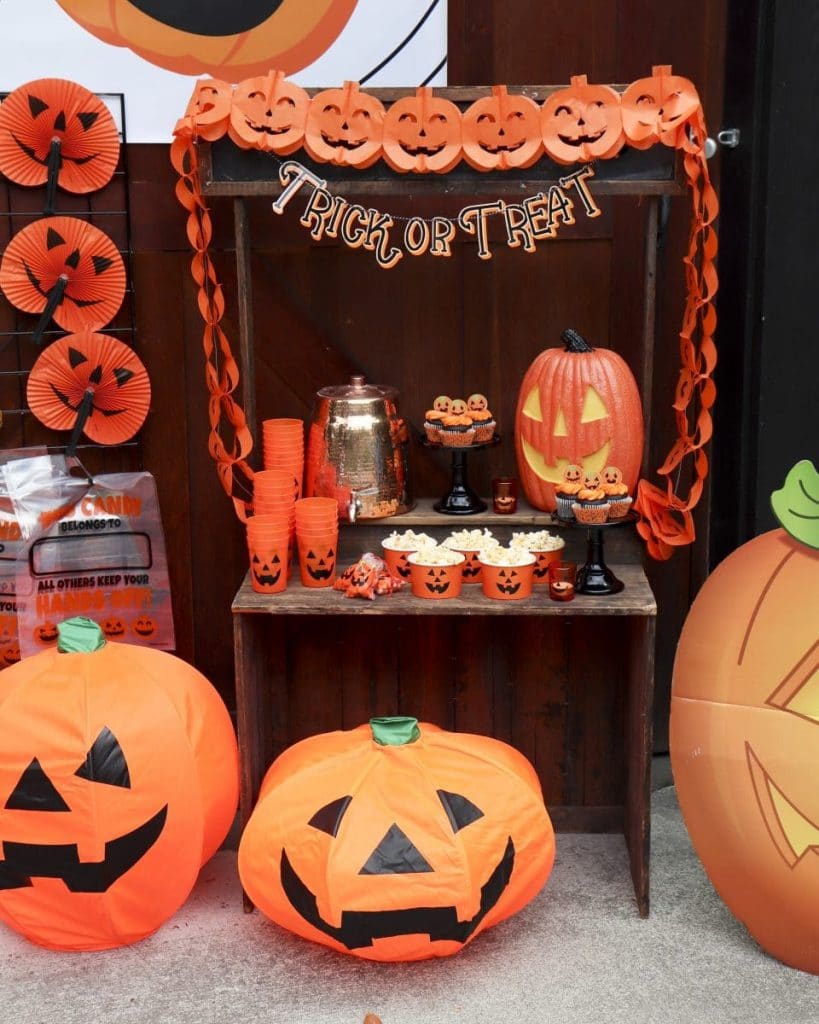 Pumpkin Patch Photo Spot
Another thing I love is providing a space to create memories. That's why to one side of my Halloween trick-or-treat station, I set up a Jack-o'-lantern pumpkin patch with inflatable pumpkins and a large cardboard jack-o'-lantern cutout. The perfect pumpkin patch photo spot!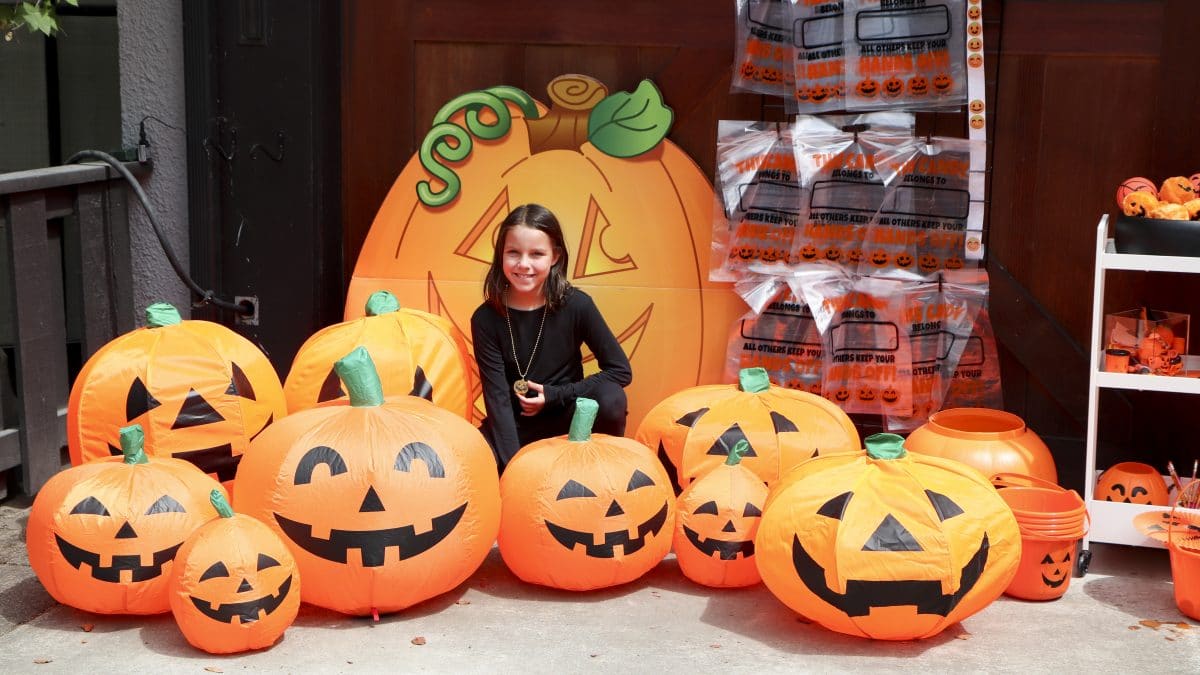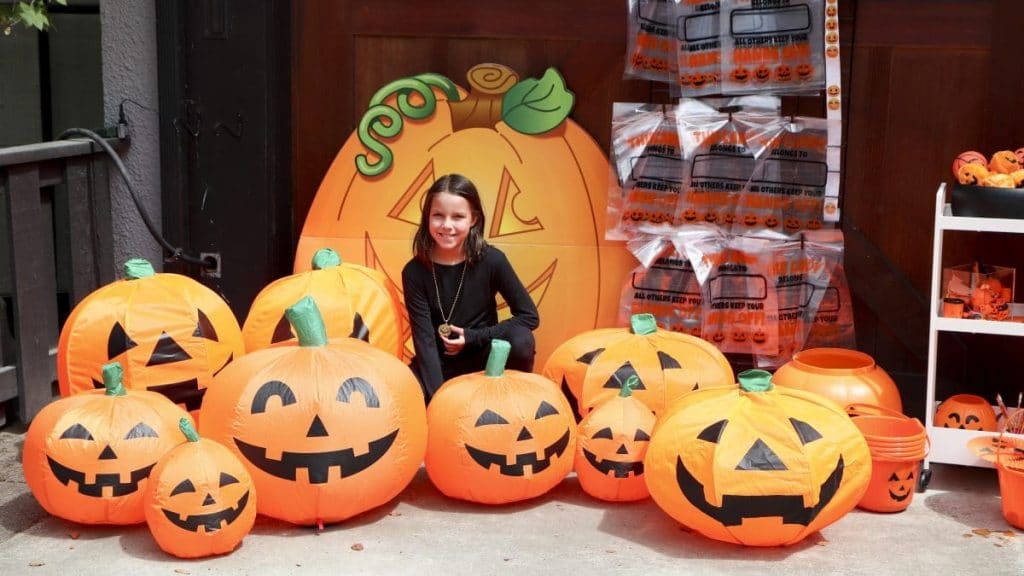 You can get tons of additional details for this Jack-o-Lantern Trick-or-Treat Station, as well as shop for everything you need to create it yourself on Fun365 at Oriental Trading. Everything you need to See It, Shop It and Make It with the click of a button!
And don't forget to check out the Jack-o-Lantern Themed Halloween Party for ideas on how to set up a fun pumpkin-filled party inside!
Happy Trick-or-Treating!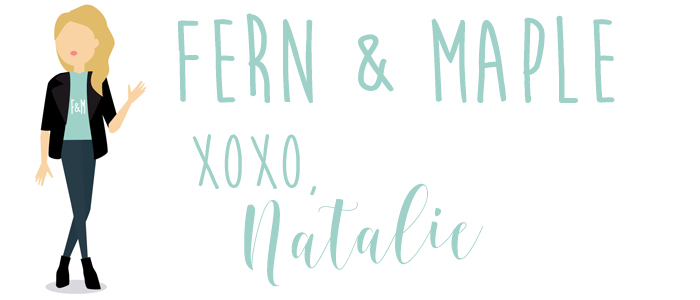 PIN FOR LATER: