Halloween is that time of the year when we all indulge in our favorite scary movies, whether it's classic horror flicks or family-friendly spooky animations. But why settle for ordinary popcorn and candy when you can curate an enchanting assortment of thematic snack boxes that mirror the essence of the movies you're about to watch? From spine-chilling treats to fun and festive goodies, these DIY Halloween Movie snack boxes will not only satisfy your cravings but also enhance the overall movie-watching experience. Read on for all the details!
P.S. I got most of my supplies for these boxes on Amazon – be sure to check out my Amazon Shop for an easy one-stop shopping list!
11 Ideas for DIY Themed Halloween Movie Snack Boxes
I started with a black plastic caddy base for all of my snack boxes. These are perfect – just the right size, multiple compartments, and a handle for easy carrying and handling. Then, I added themed snacks, treats, and decorations.
1. True Crime
For a True Crime theme, I used a blood red and sinister black color scheme. This included red-themed candy and drinks. A blood bag is the perfect true crime way to hold a drink. Evidence bags can be used to hold popcorn and other treats. To really drive the theme home, I added props such as a fake knife and some handcuffs.
Be sure to check out my True Crime Halloween Party for tons more themed party ideas!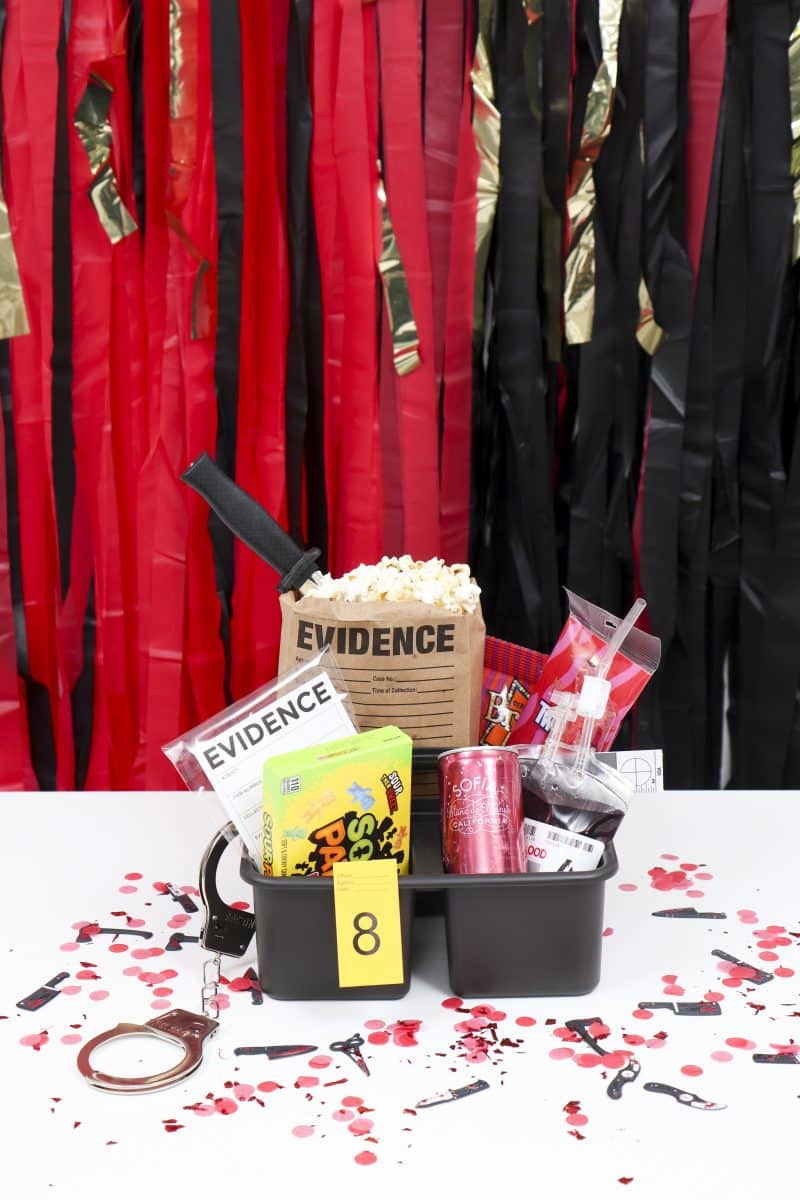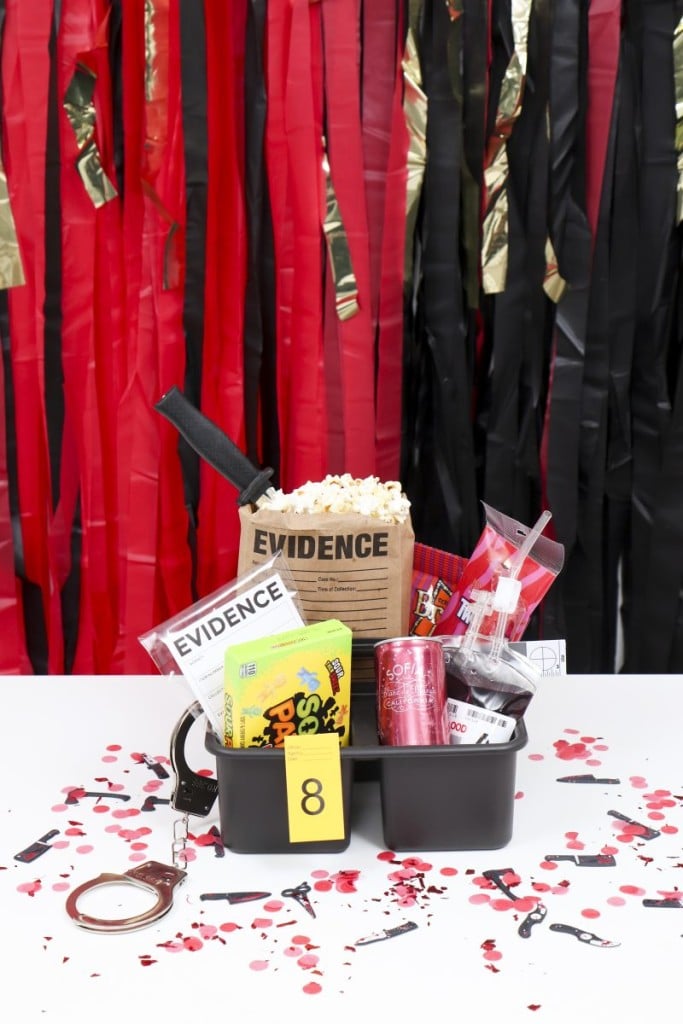 2. Jack-o-Lantern
For a more family-friendly snack box, how about jack-o-lanterns? I filled these with orange candy and treats. To hold pumpkin cups of snacks, I added a layer of jack-o-lantern tissue paper to one of the sections of the snack caddy. This provided a bit more padding in that compartment, so the snacks were less likely to spill, and also added more themed decoration. I also added jack-o-lantern cups (with lids and straws for smaller movie-watchers!), and old-fashioned boxes of popcorn with pumpkin picks inside.
If your little ones love pumpkins, don't miss my Jack-o-Lantern Halloween Party ideas!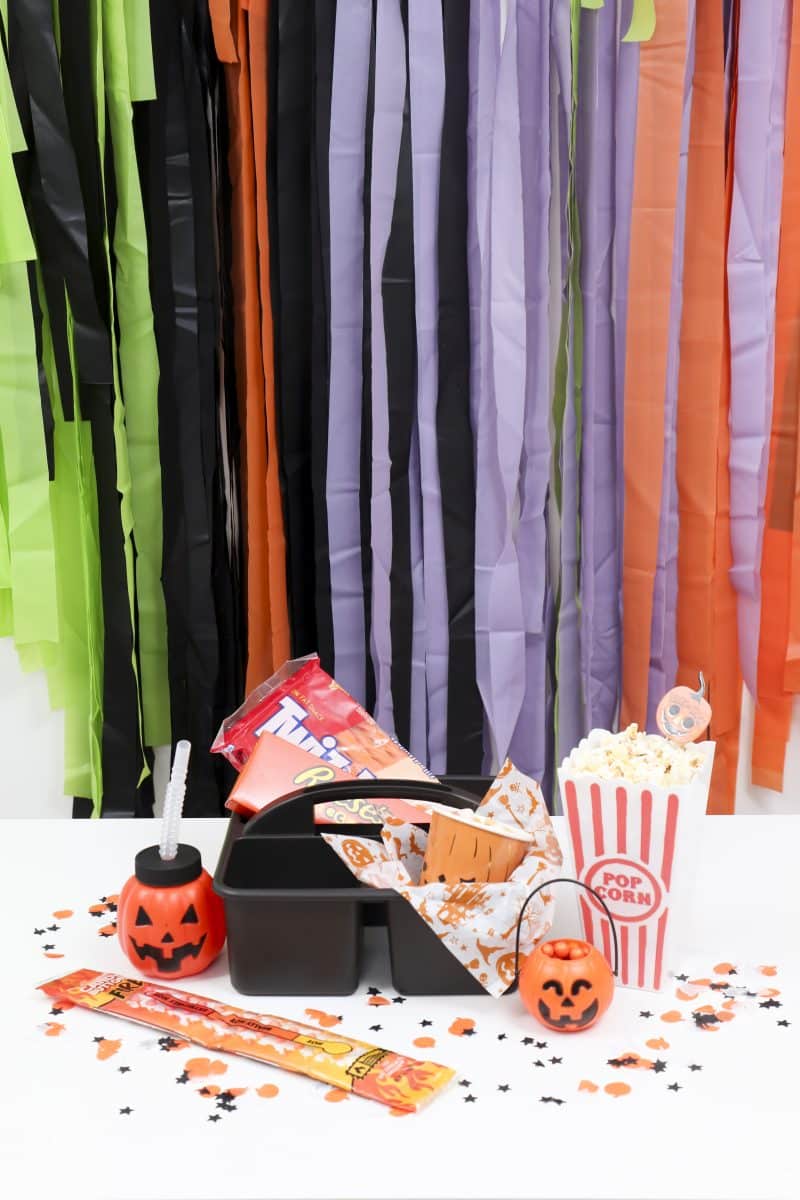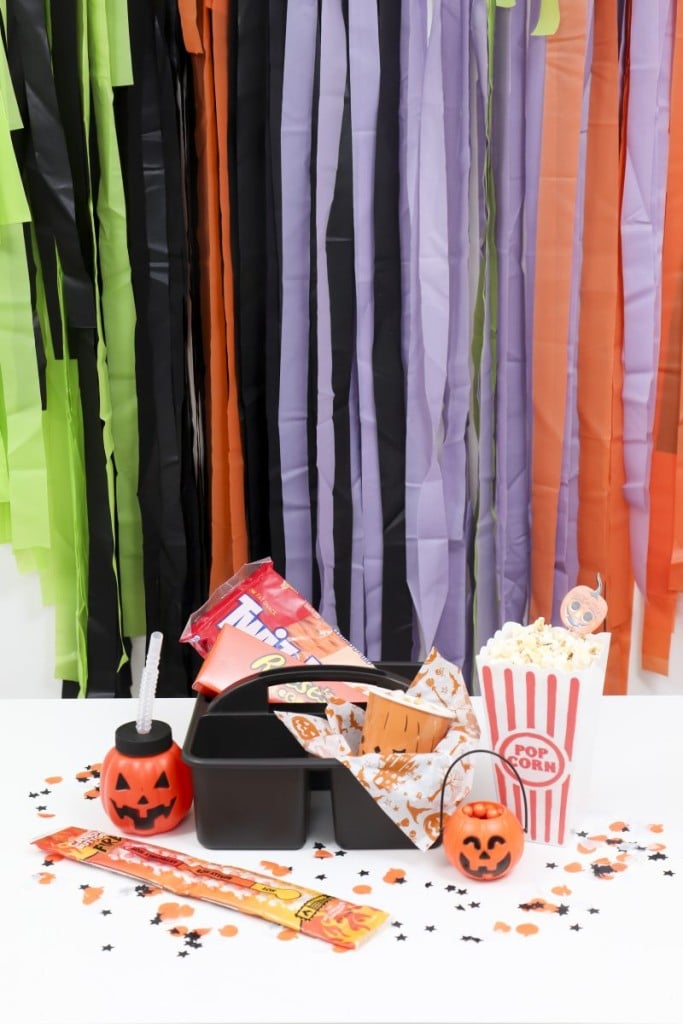 3. Harry Potter
I know Harry Potter isn't *technically* a Halloween movie franchise, but there are some Halloween sets in the movies, tons of magic and potions, and more than a few spooky scenes – so my family and l love adding it to our Halloween movie list. There are tons of options when it comes to Harry Potter-themed candy and treats that are perfect for these snack boxes (you can find some in my Amazon shop!). I used Hogwarts crest napkins and Hogwarts house cups to hold popcorn, and beakers to hold "potion" drinks. Mini cauldrons are perfect for holding chocolate galleons. Don't forget fun movie props – Harry's glasses, wand, and Gryffindor flag. But beware of Scabbers trying to steal your snacks!
If you're a family of Potterheads, I've styled an entire Harry Potter Party you'll definitely want to see.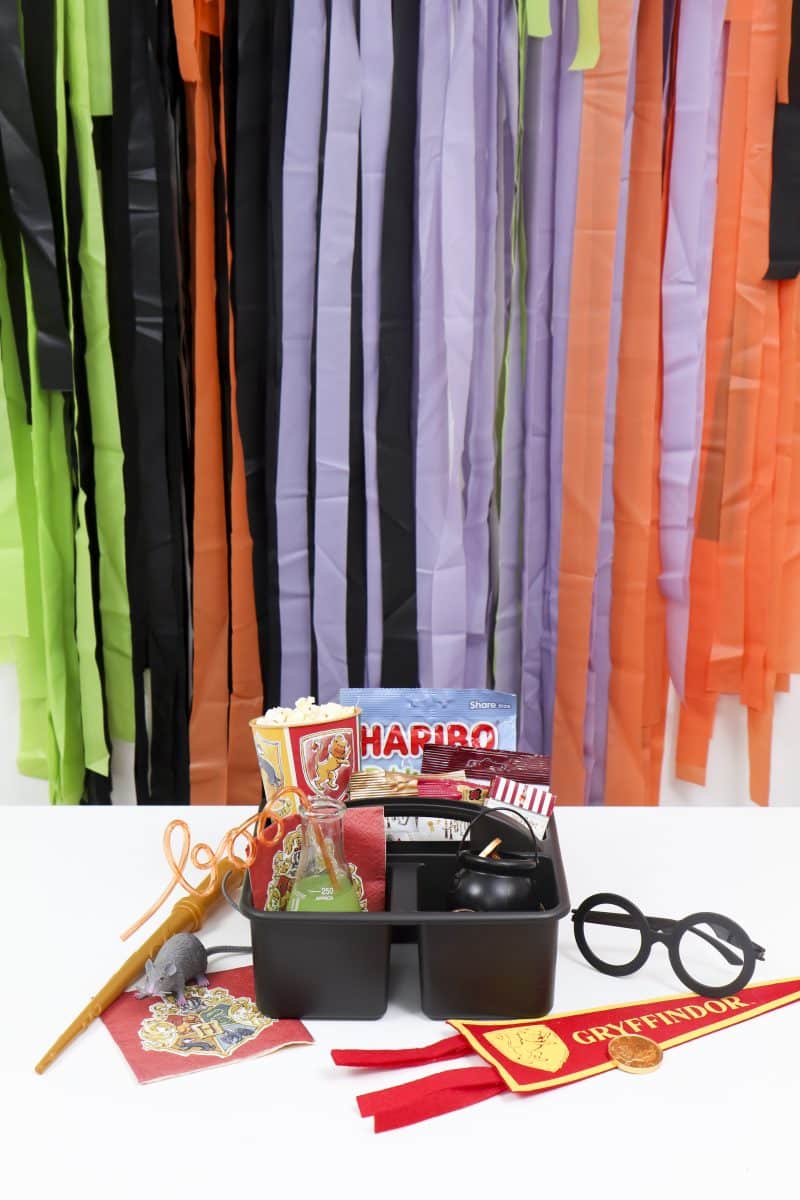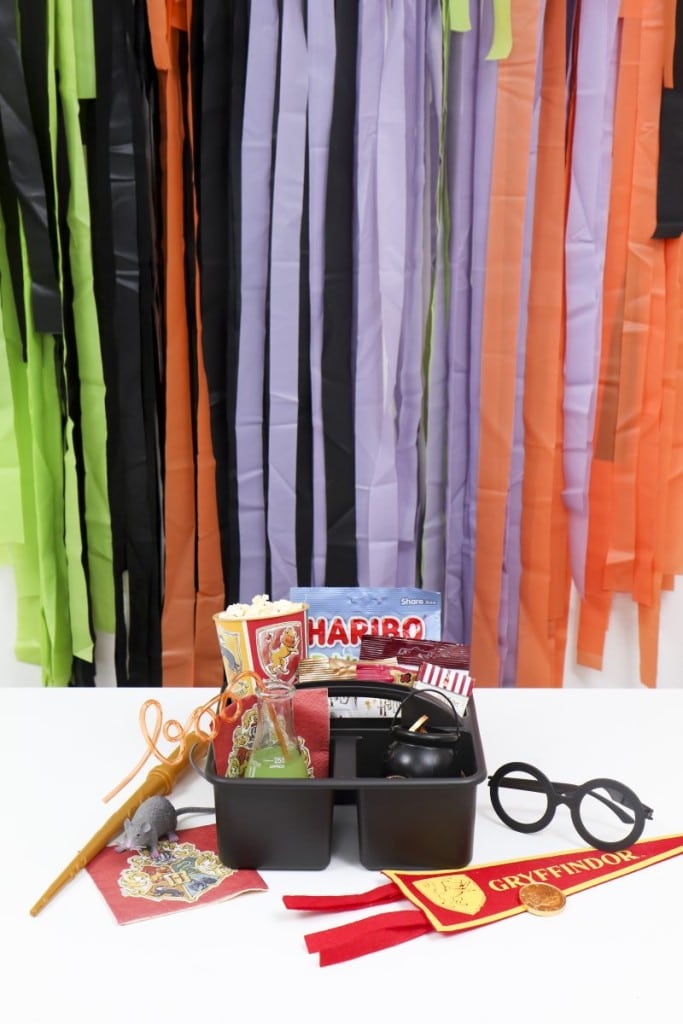 4. Addams Family (Wednesday Addams)
While I love the Addams Family movies, more recently I've fallen in love with the Netflix series "Wednesday". This snack box would work perfectly for a viewing of either! For this one, I used as many dark candies as I could find – black is the name of the goth game here. For that reason, I also used a black striped popcorn box with black spider pick, and black and white geometric details like a straw and tissue paper padding. You can't have a Wednesday box without a Thing prop, and I also added a DIY Wednesday-themed knife prop as well.
I have tons of Wednesday Party ideas if you want to turn this viewing into a full-blown watch party!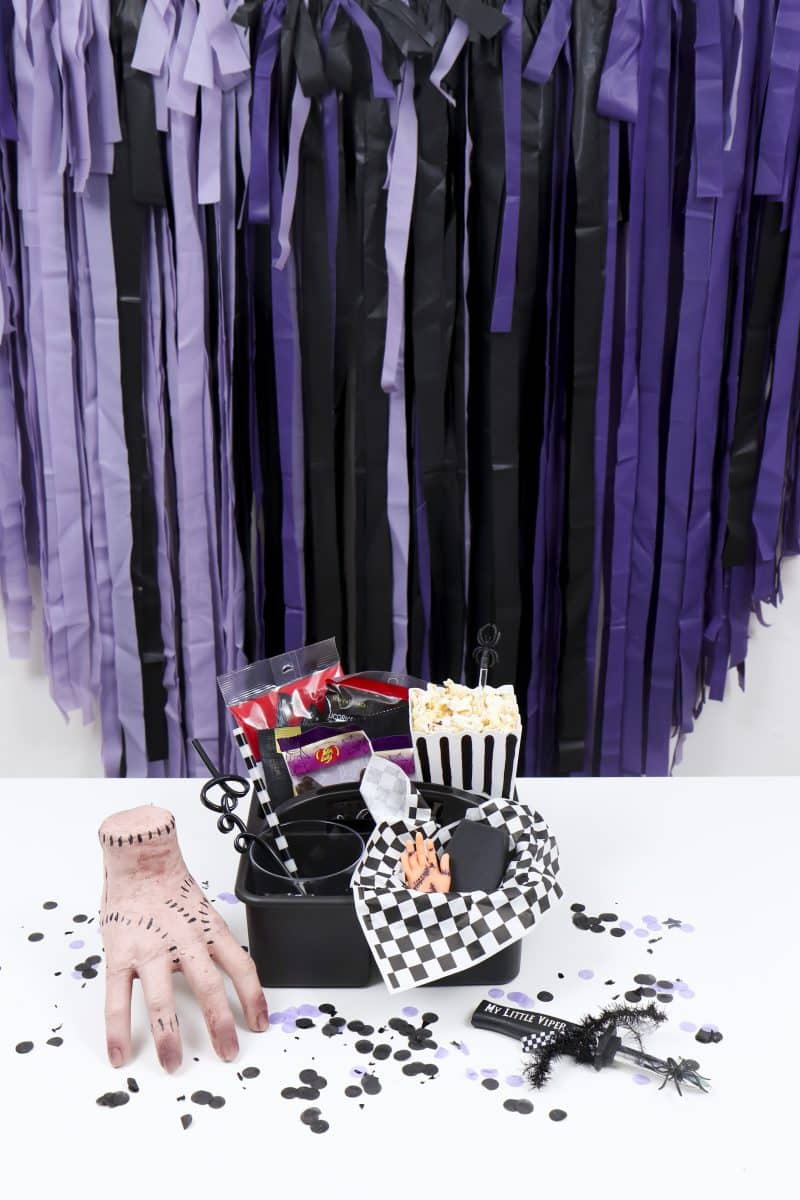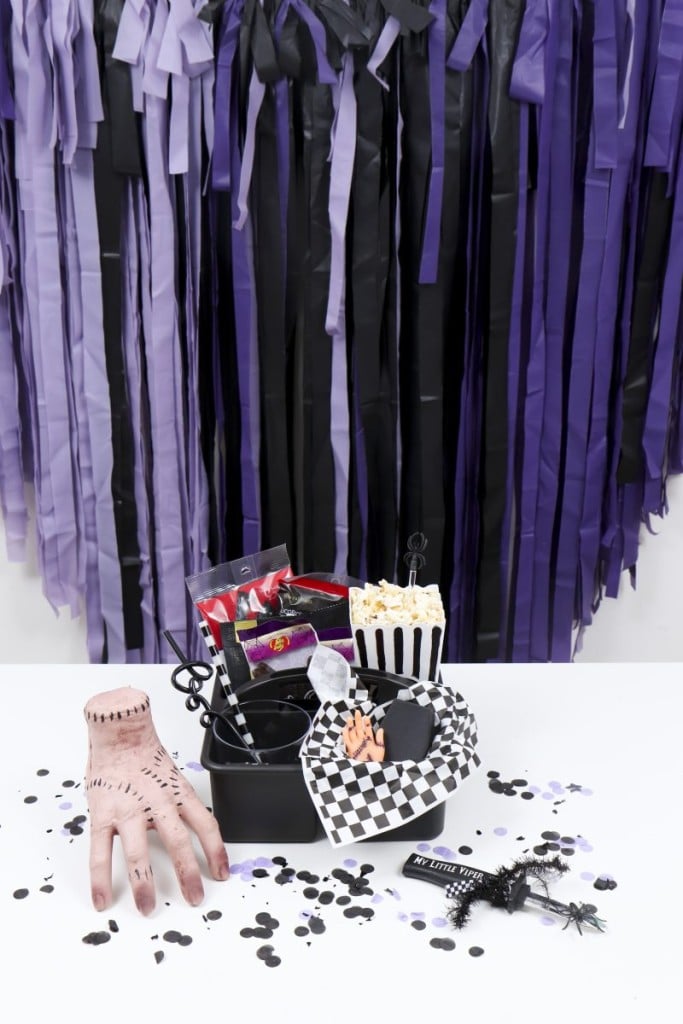 5. Fortune Teller
For those more mystical movies, put together a Mystical Misfortune fortune-teller snack box. I used the same black-striped popcorn box for this one, but added star and moon picks. I kept the treat color scheme in the black and lavender range, reminicient of a dark irridescent mysterious vibe. Props included a fortune telling crystal ball, tarot card napkins, and a book of spells, curses, and hexes.
I have a couple of parties for this one – a Mystical Misfortune Dinner Party for adults, and a Fortune Teller Craft Party for Kids!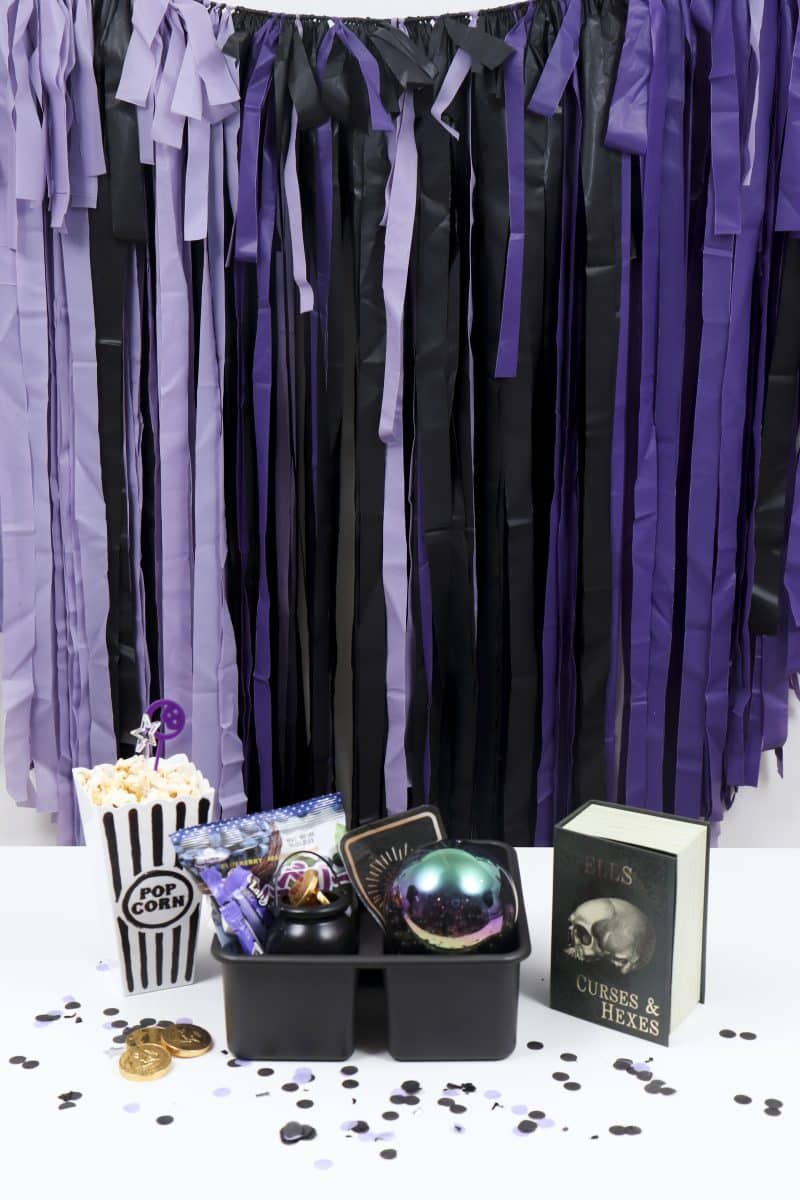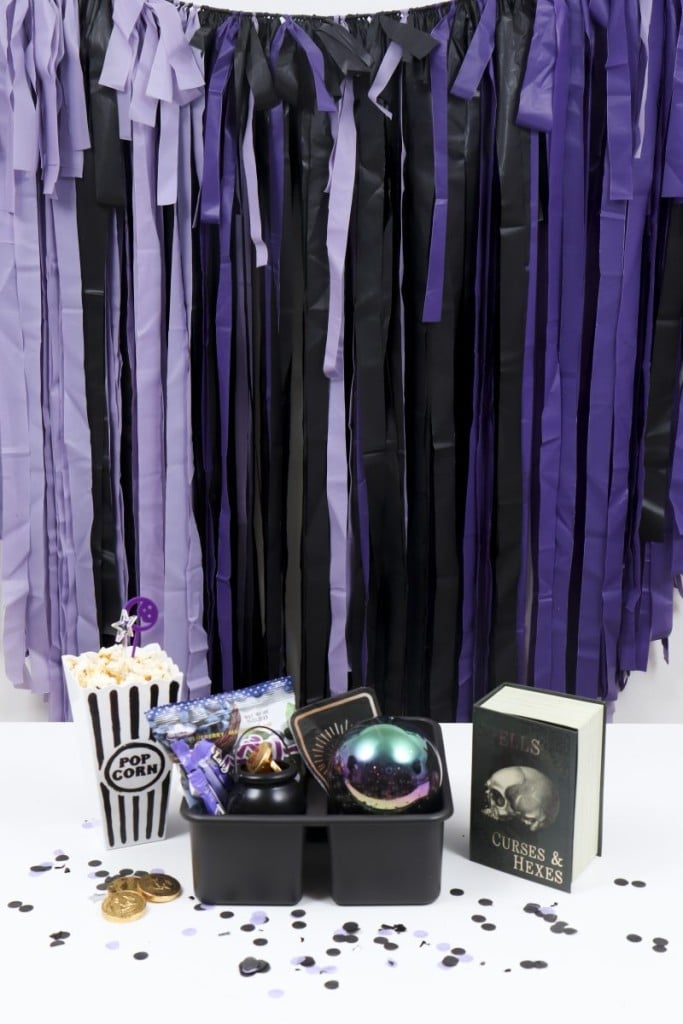 6. Skeleton
It's not Halloween without skeletons, right? For this bony box, I filled a skeleton-adorned coffin box with candy treats, and stuck a gravestone pick in the popcorn box. Skeleton napkins and drink cups, and skull props added to the skeletal scene.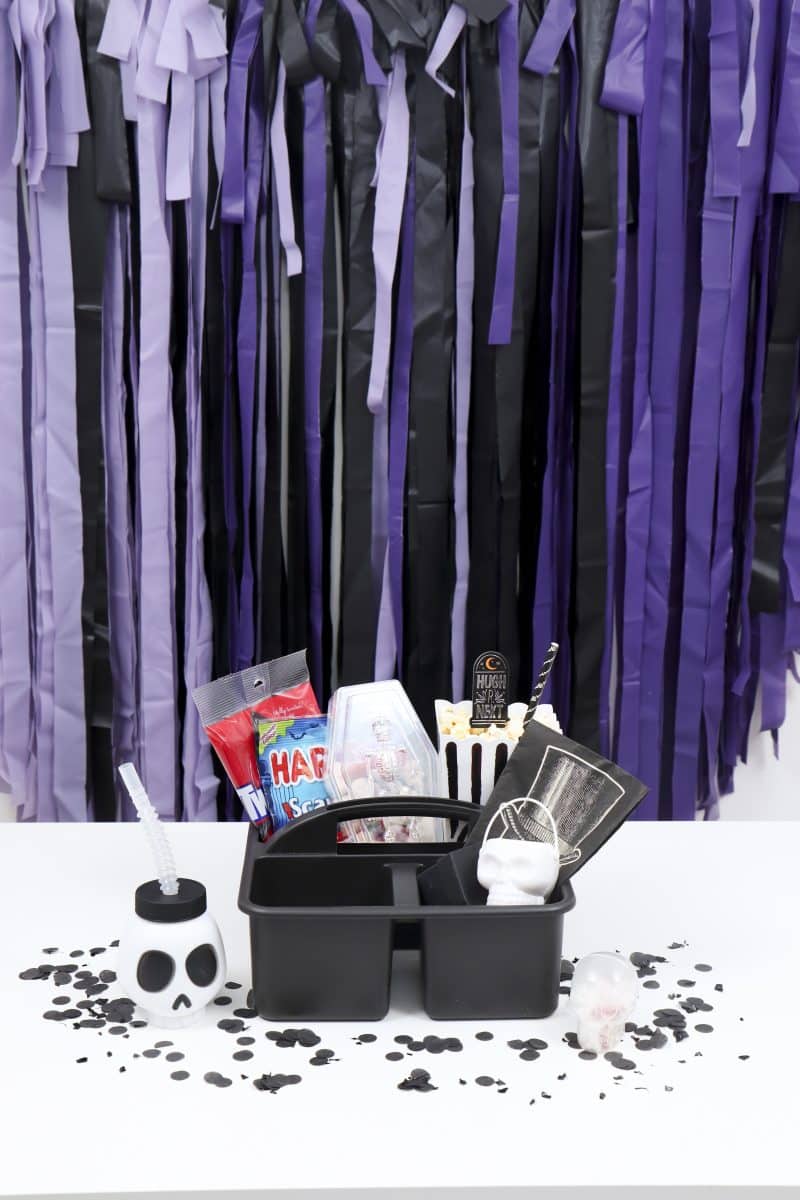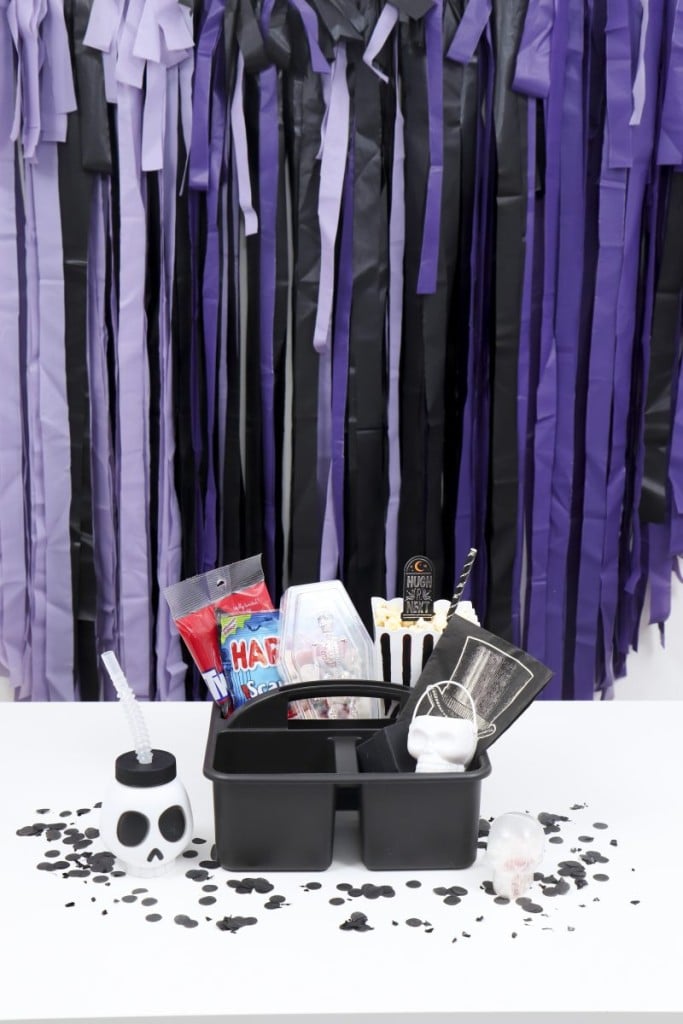 7. Scream
Fans of the Scream franchise? Watch one (or several!) of the movies with these Halloween movie snack boxes featuring blood-red candy, a Ghostface popcorn box, and treats in a red cup stabbed with a faux knife. I completed these boxes with black mason jar drinks adorned with blood drip bracelets.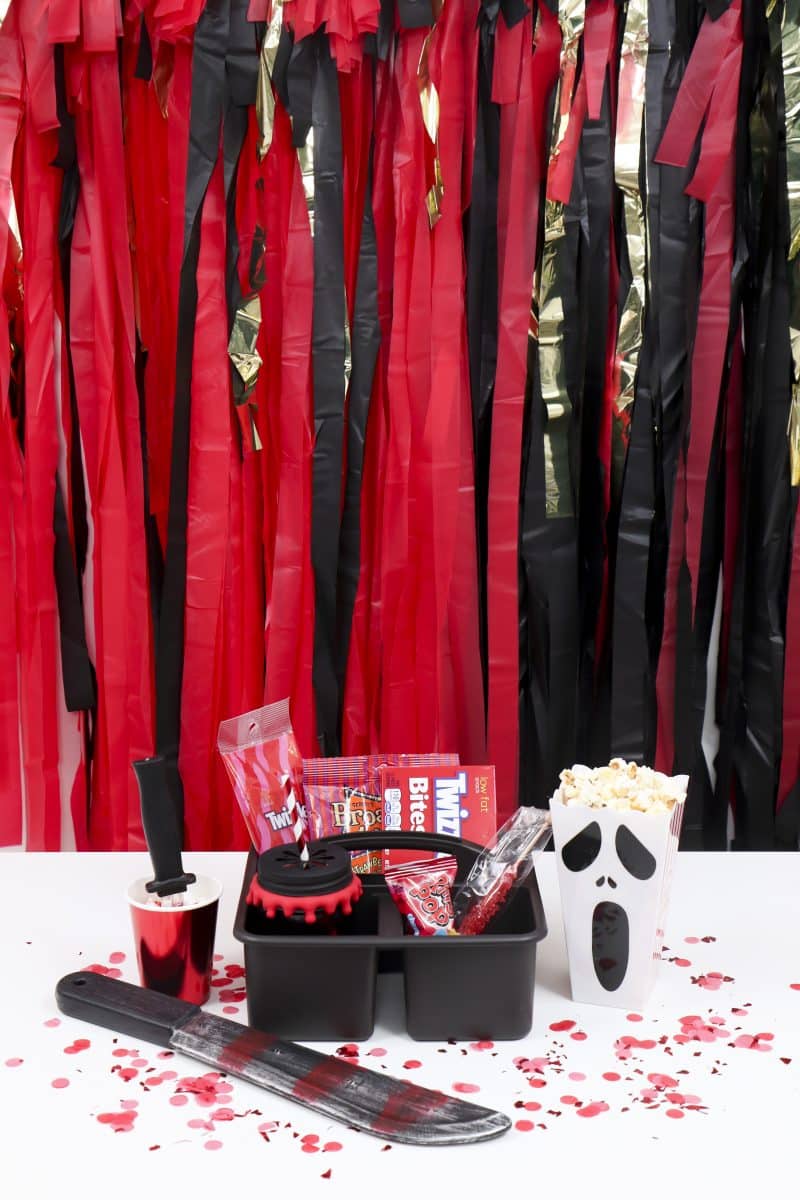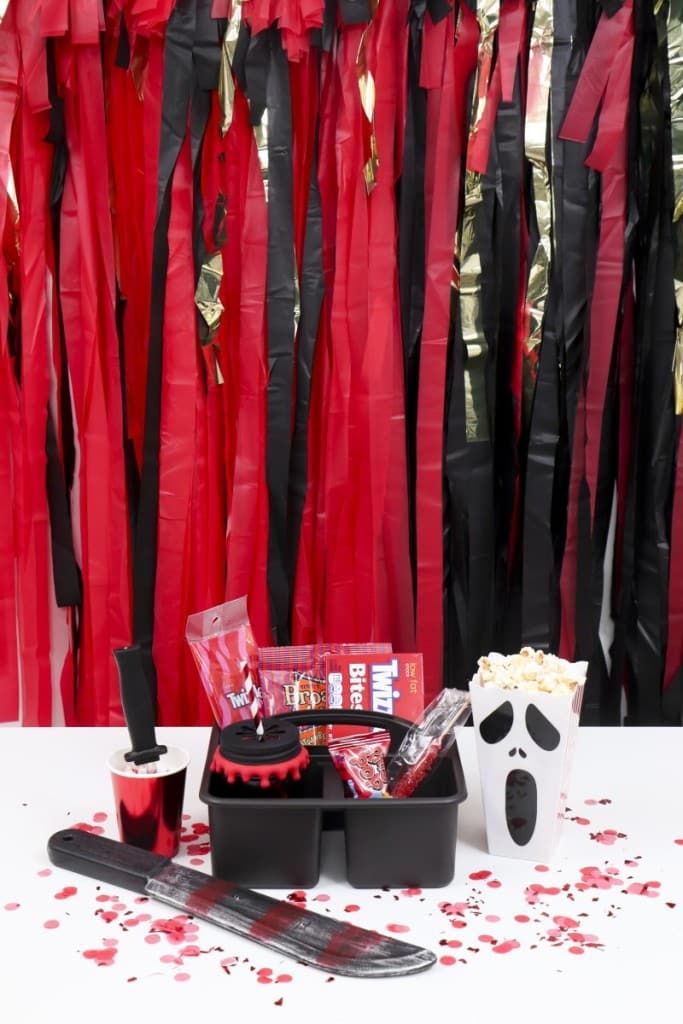 8. Beetlejuice
For a less gory and more…gross…movie watching party, put on the classic Beetlejuice and pass out these otherworldly snack boxes. I used a color scheme of black, white, and lime green – instantly recognizable as the famous "bio-exorcist"s suit and hair colors. I placed gummy worms in the popcorn for a gross addition to the snack and used a lime green "boo" silly straw in a lime green drink. For the final movie touch, I made sure to have a Zagnut candy bar – the candy that Beetlejuice uses in the movie to capture a fly.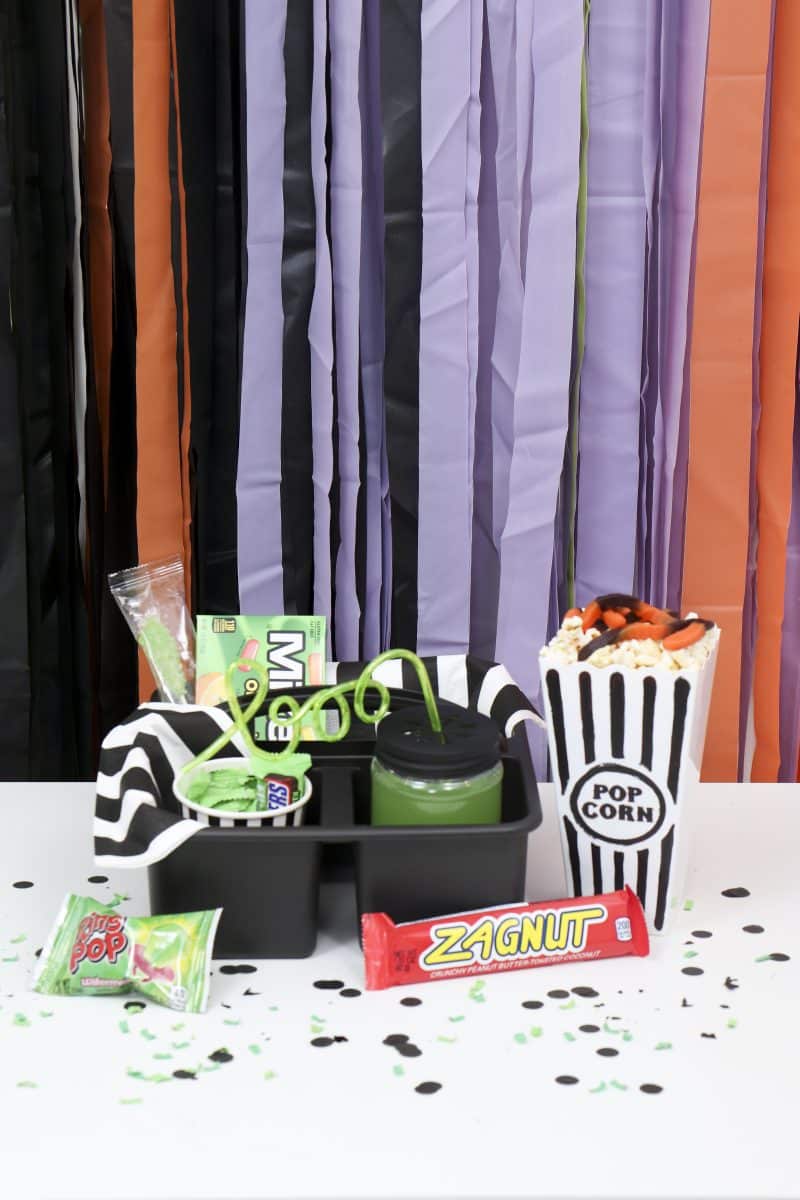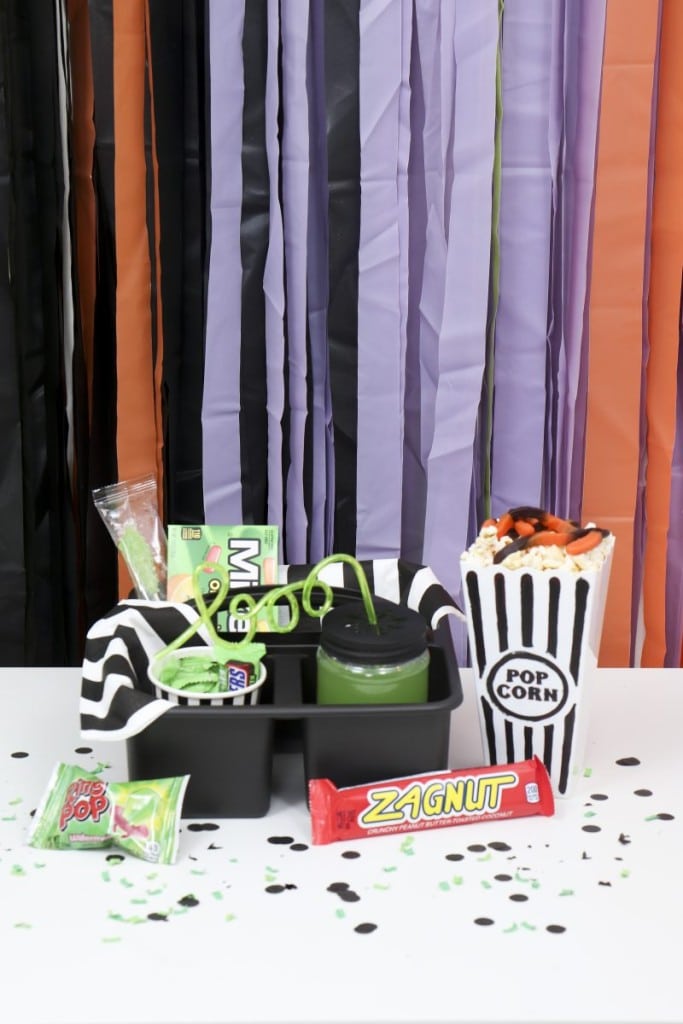 9. Zombie
Another fun theme option is Zombies. For this one, I used the same green drink and "boo" straw from the Beetlejuice box, but switched out the black and white striped cup for a lime green one that had a zombie's hand coming out of it. I also added these zombie hands to the popcorn box, which I turned green for this snack box. Then, I added a variety of candies, including Zombie Sour Patch Kids and a couple of eyeballs for the gross-out factor!
Be sure to check out my Kid's Halloween Zombie Party for more Zombie-themed party ideas!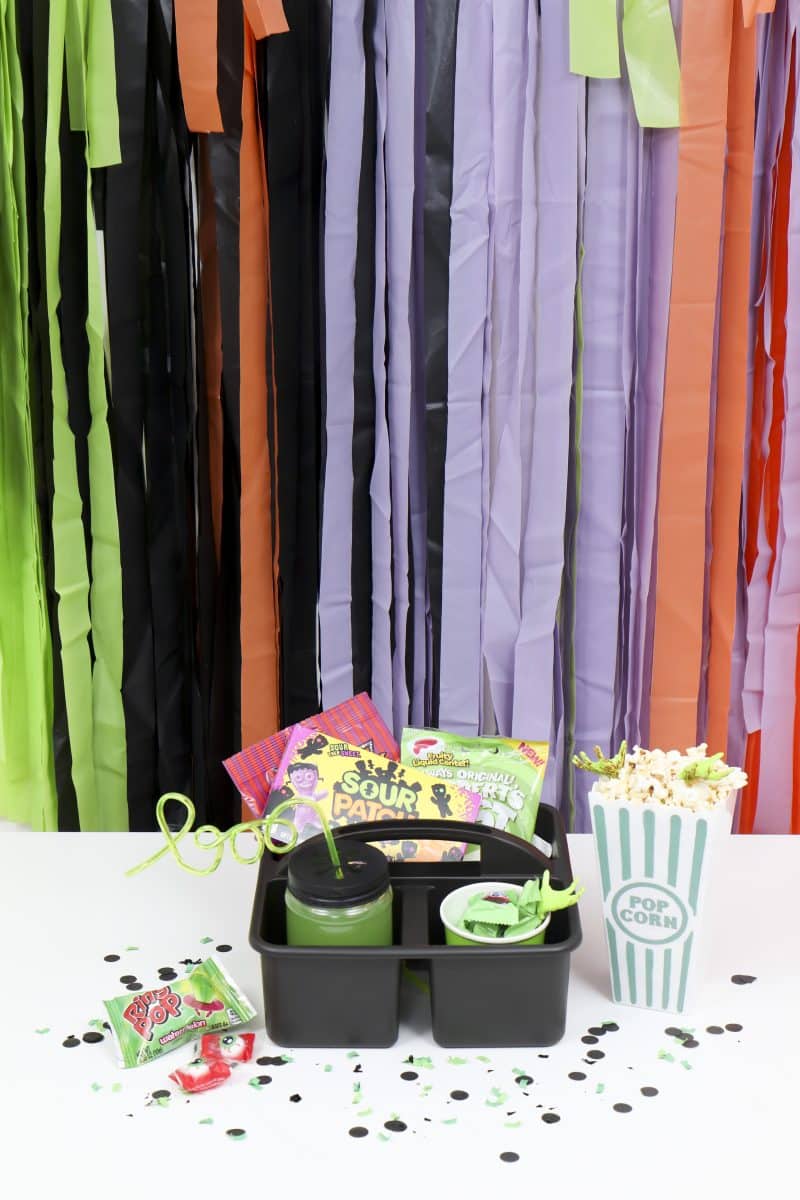 10. Witch
Witch-themed Halloween movie snack boxes are perfect for watching many movies, but the most popular has to be Hocus Pocus! I colored my popcorn box purple for this one, and added a witch hat pick. I switched out the green drink into a potion bottle, and added a purple "boo" straw. In addition to the candy treats, I added a black cat napkin and a book of potions prop.
Don't miss my Little Witch Gingerbread Decorating Party or my Hocus Pocus Craft Party for Kids!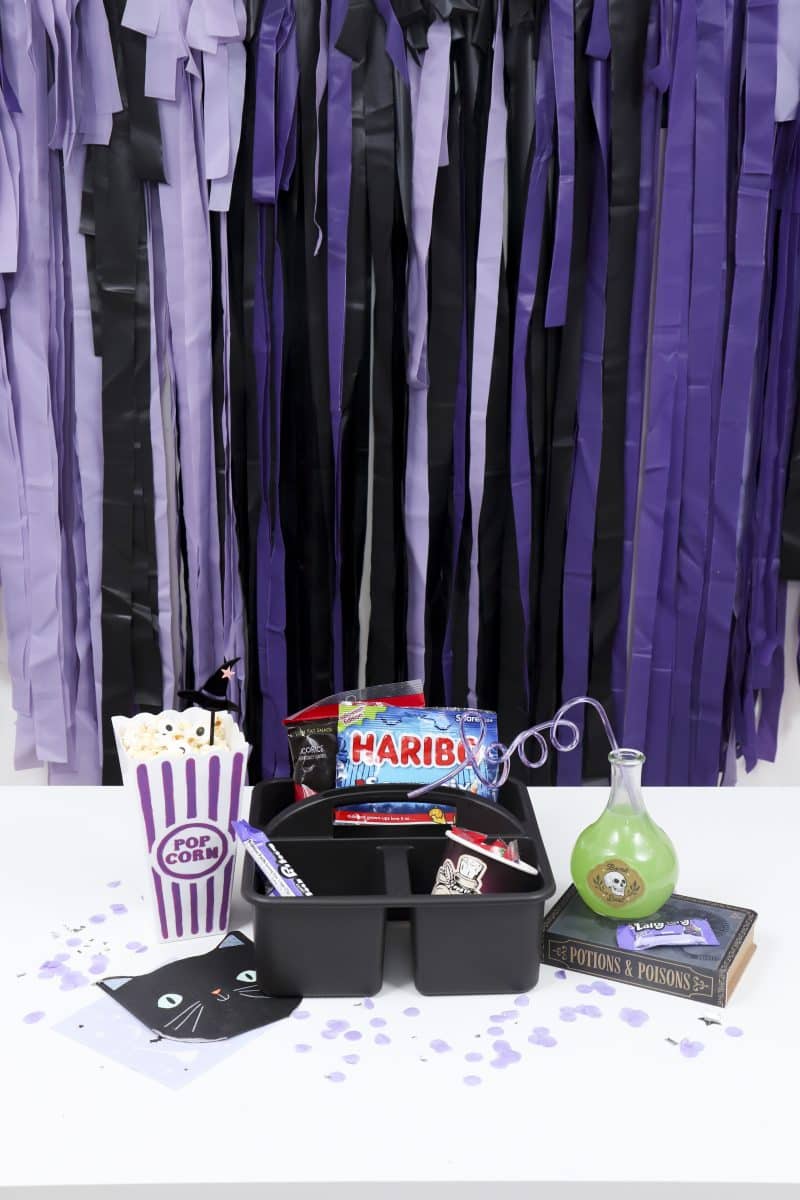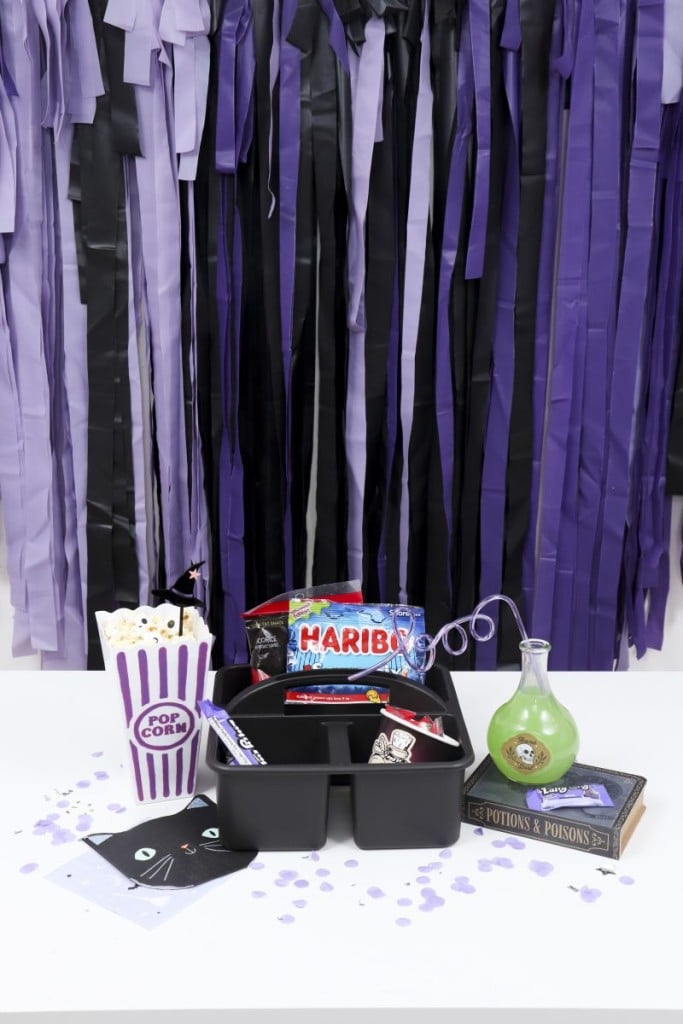 11. Vampire
Last but not least, I had to of course style a Vampire movie snack box! I brought back the blood bags for this one, along with the candy-filled skeleton coffins. Additionally, I added blood drip bracelets to the popcorn box perimeter, and placed vampire teeth candy as a spooky surprise in the popcorn itself. I focused on blood red candies and vampire-themed treats, and added a coffin napkin and plastic fangs for the guests to use to transform into vampires themselves when they're done snacking!
These would be perfect to use after a Vampire-Themed Dinner Party – be sure to visit that post as well for inspiration! Or, for a more kid-friendly version, see my Cute Vampire Bat Kid's Halloween Party.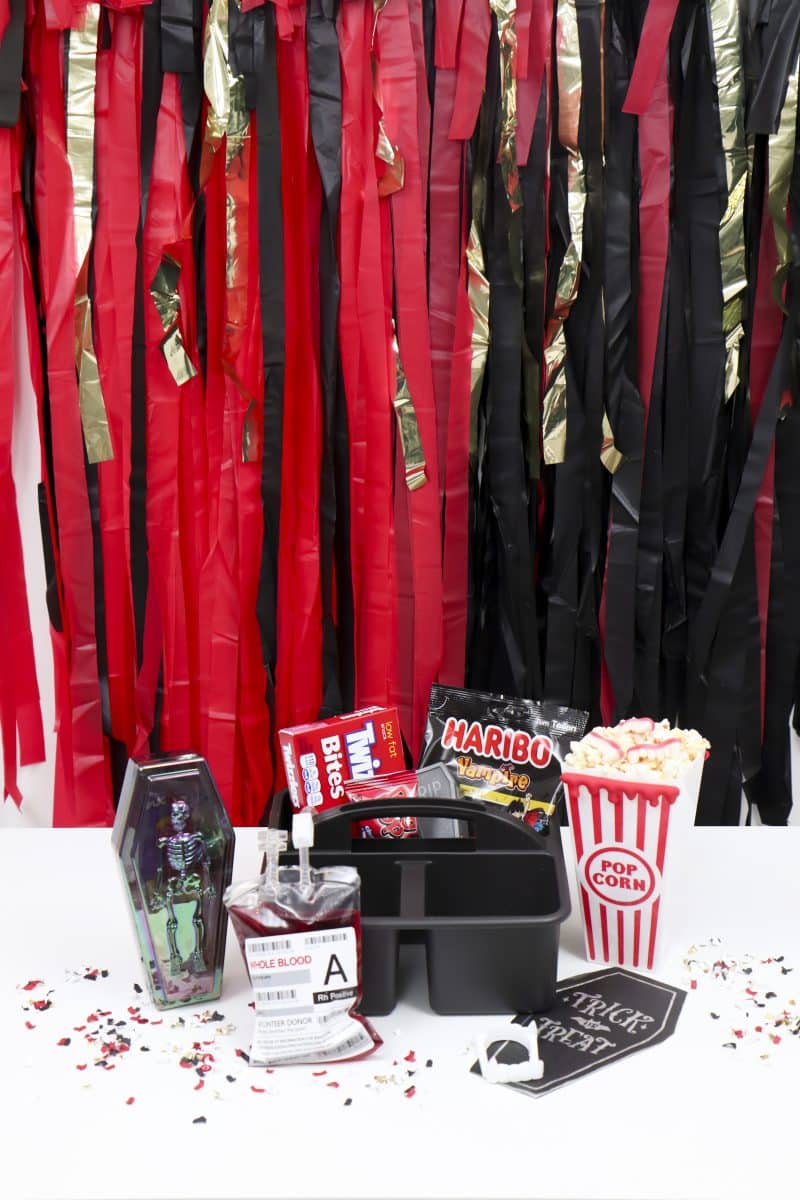 The best part of these themed snack boxes is their versatility, catering to horror enthusiasts, families, and everyone in between. No matter the movie genre, there are perfect Halloween movie snack boxes to complement it. Wishing you a bewitching Halloween filled with delightful scares, tasty treats, and unforgettable movie moments!
Happy Movie Watching!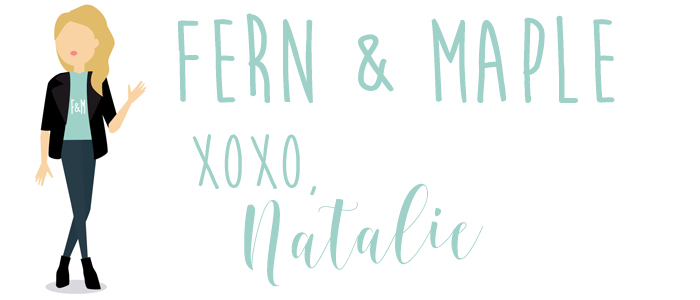 As a blogger, I sometimes receive compensation and/or products in exchange for my styling and crafting services. I also may earn a small commission from any sales that result from affiliate links on this page. As always, all project ideas and any opinions expressed here are my own. For further information on our disclosure policy please check out our disclosure page.
PIN FOR LATER: