I recently watched Disney's new Cruella movie, and I know I'm not alone in being blown away by the amazing fashion! I was really inspired by her many edgy fashion choices, and just knew I had to style a Cruella Fashion-inspired Party! This theme is great for anytime, really, but would be so fun for a dinner party, a Cruella movie watch party, or a Halloween costume party, where guests can recreate her iconic looks, or come up with their own fun fashion costumes.
Before we get to the party, let's take a quick peep at some of my favorites, and my biggest sources of inspiration for my party styling: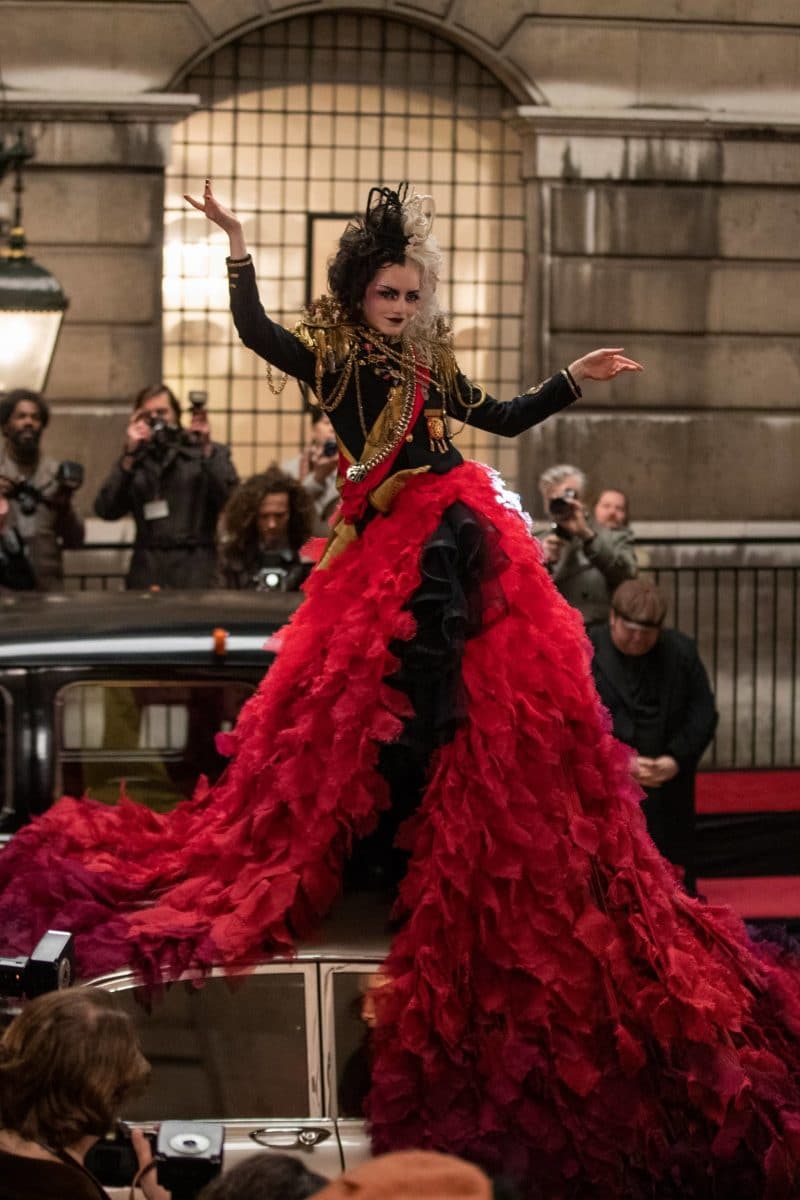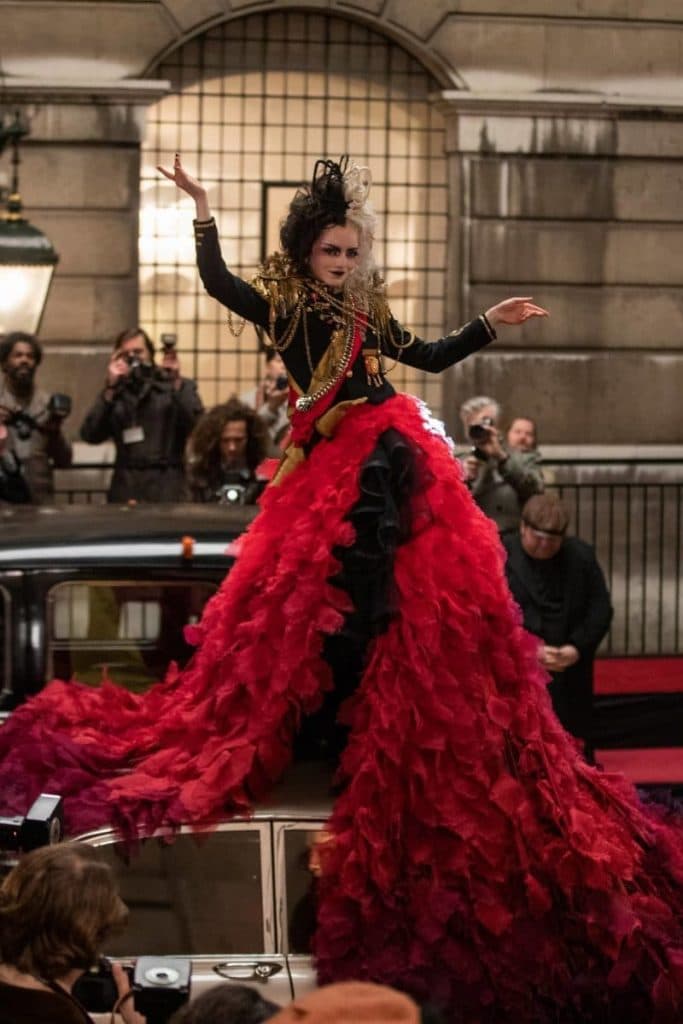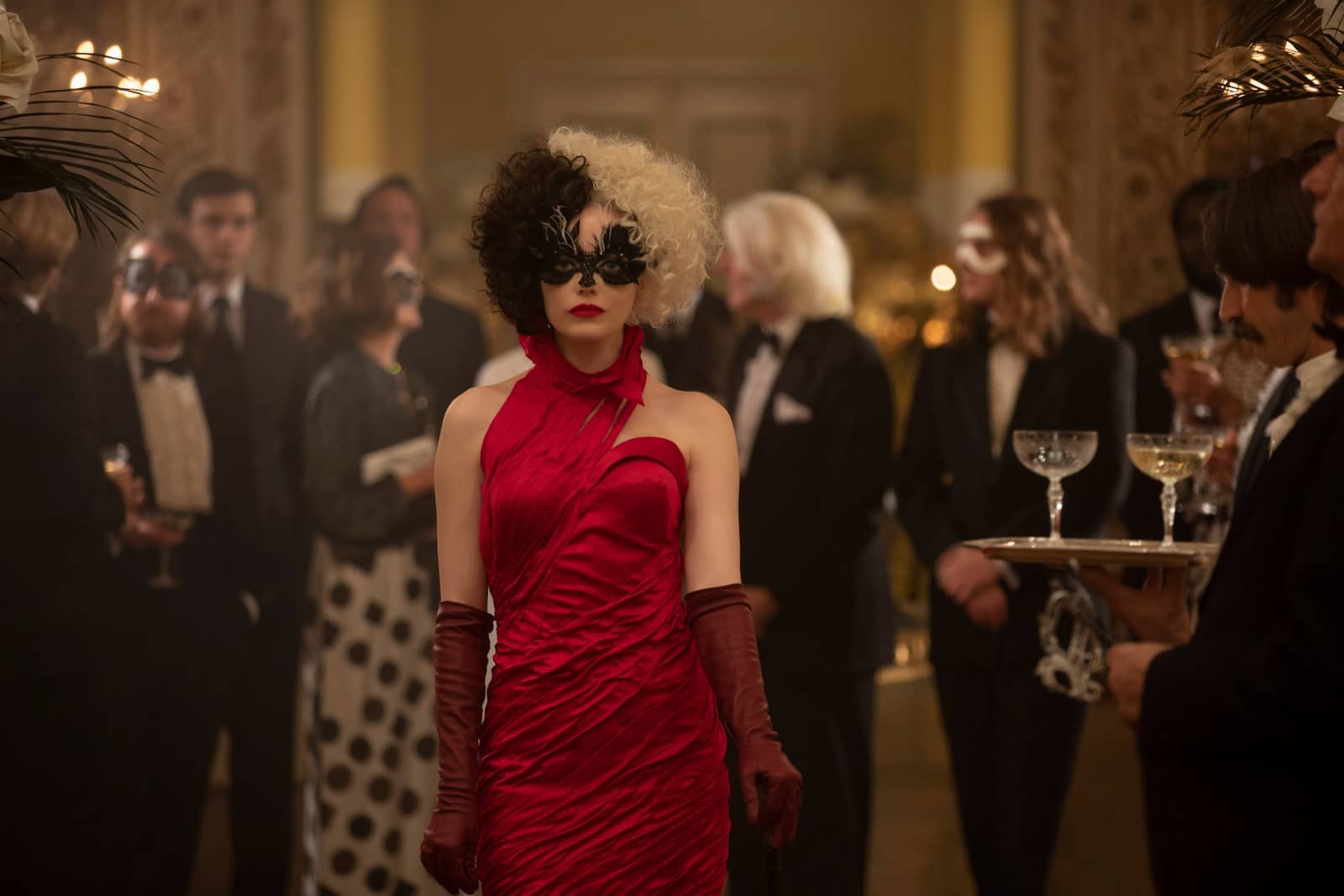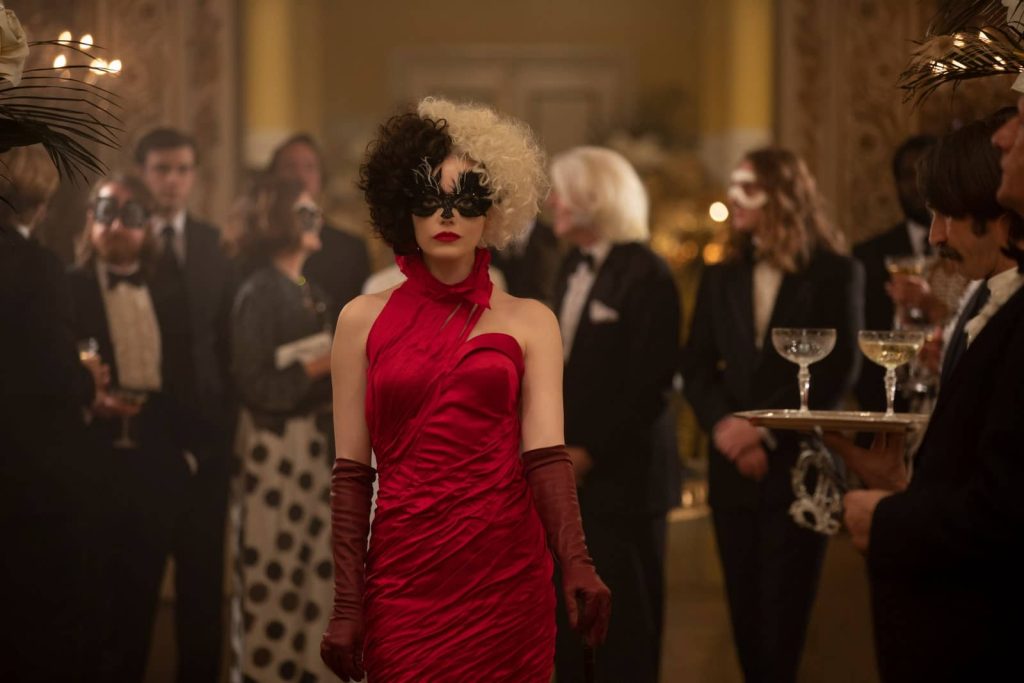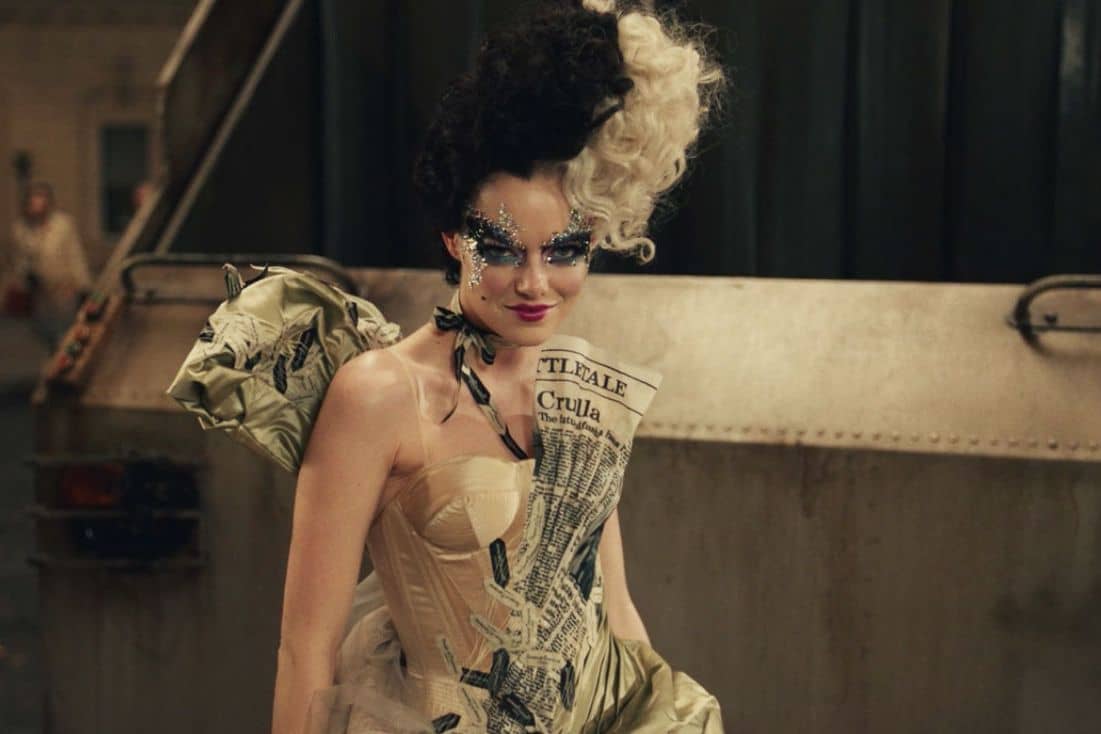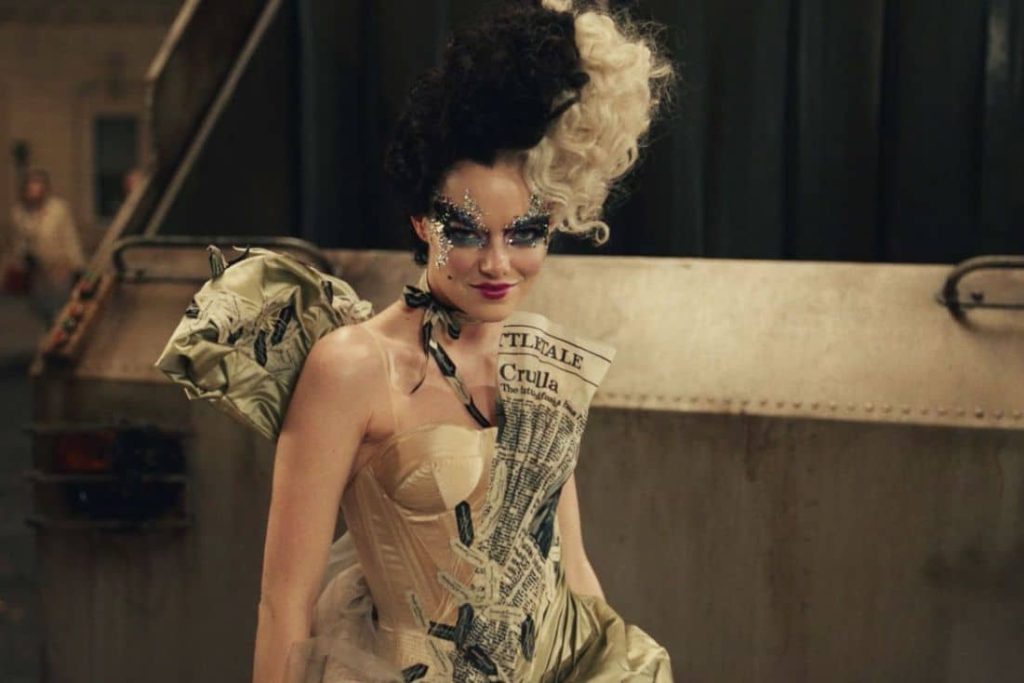 So many great looks. I stuck to a black and white (duh) with red and gold color scheme, but definitely incorporated multiple fashion patterns and prints as well, including Dalmatian (of course). Read on to see how I created my Cruella Fashion-Inspired Party, and then be sure to check out my Amazon Shop for an easy shoppable list of some items you can use to create yours!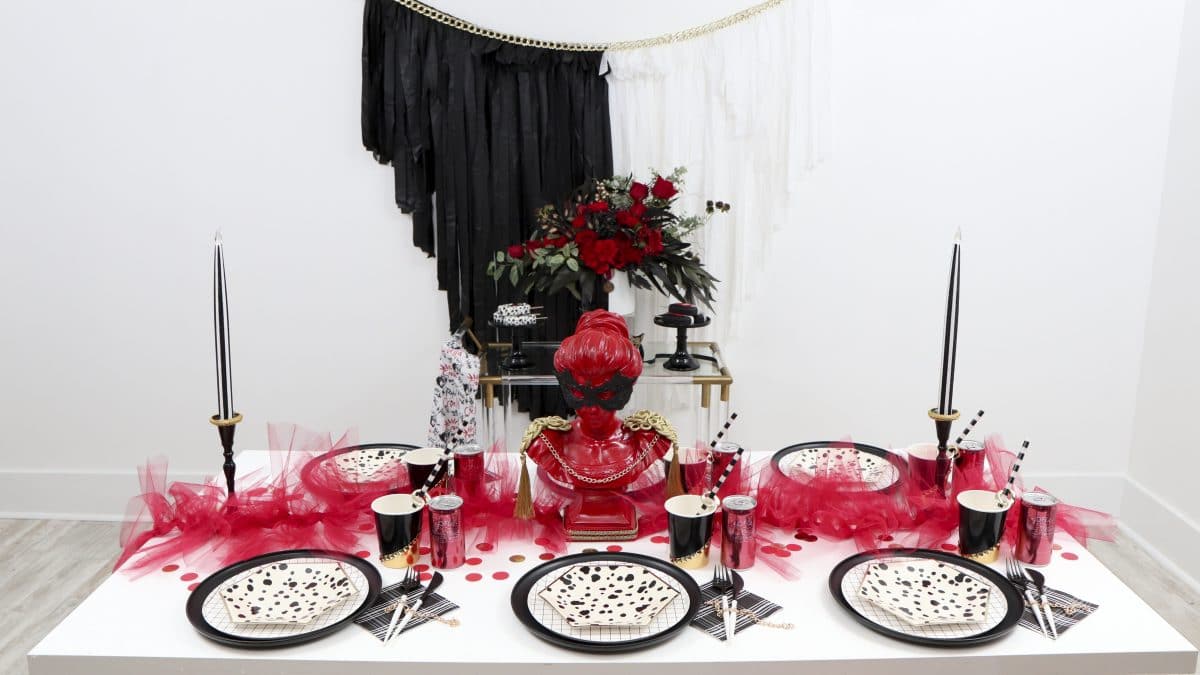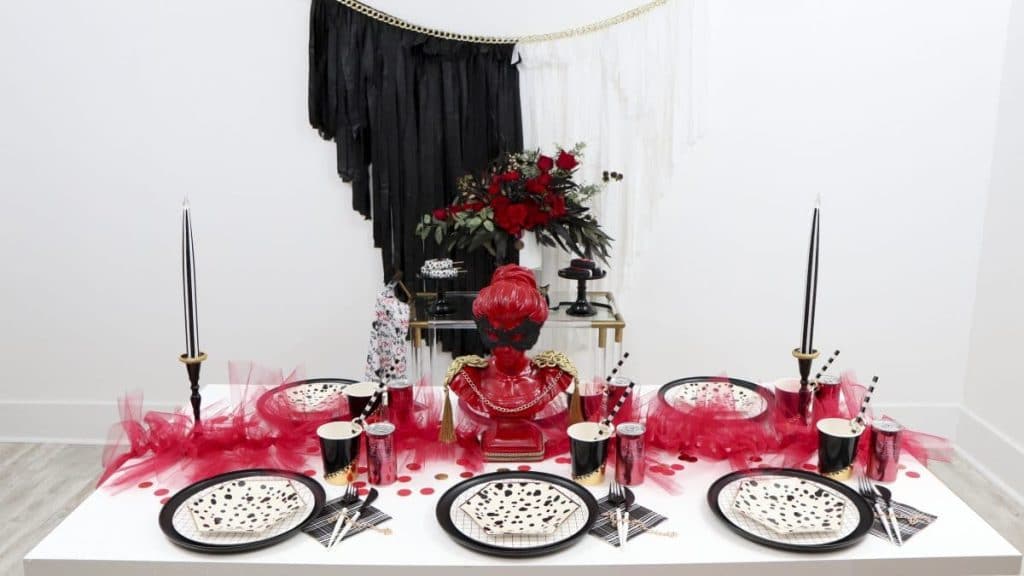 How to Throw a Cruella Fashion-Inspired Party
As a blogger, I sometimes receive compensation and/or products in exchange for my styling and crafting services. I also may earn a small commission from any sales that result from affiliate links on this page. As always, all project ideas and any opinions expressed here are my own.  For further information on our disclosure policy please check out our disclosure page. 
Backdrop & Decor
First, I hung a split black and white fringe backdrop by Glam Fete to pay homage to Cruella's hair – her most recognizable fashion statement. I added a chunky gold chain across the top for some edgy military inspired elegance.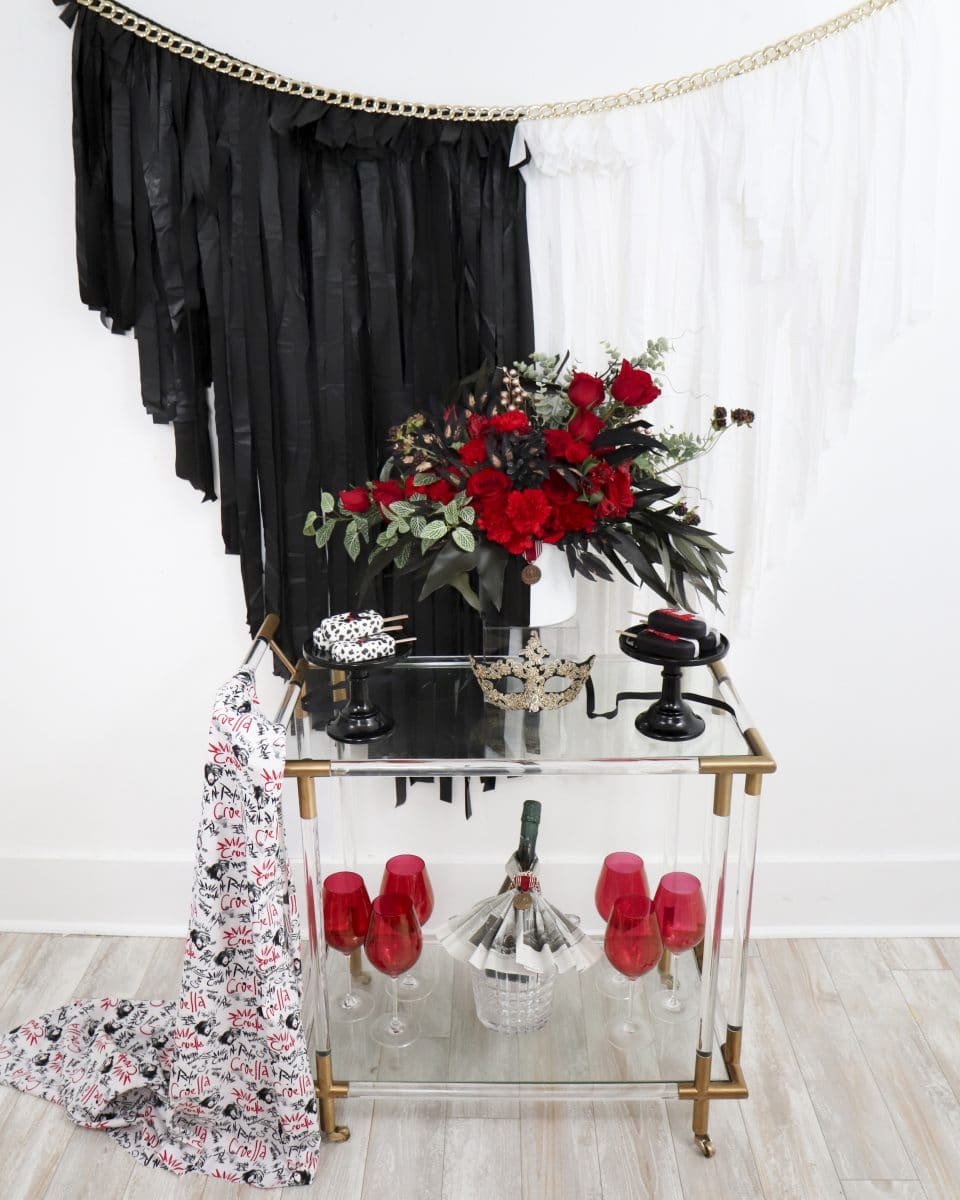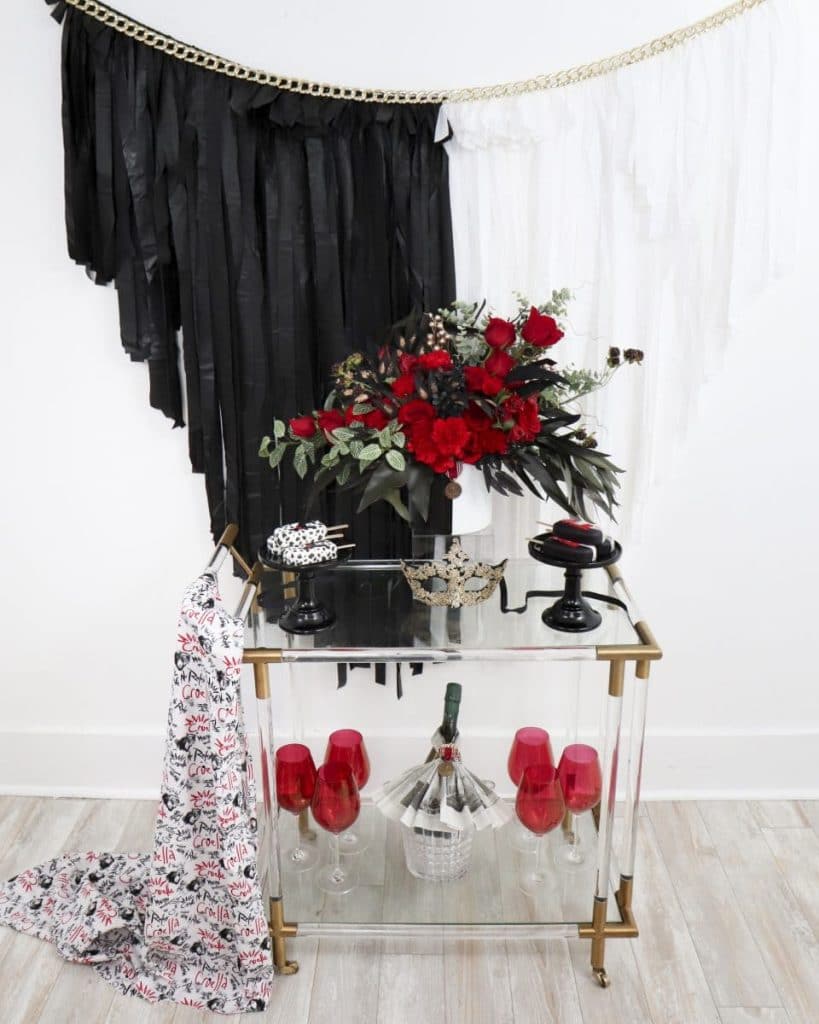 Underneath the backdrop I set up my drink and dessert cart (more on those later), with extra decor. My favorite was a large black and red floral arrangement in a black and white vase. To create this look I used tape to cover one half of a black vase and sprayed the uncovered half white.  Once dry I removed the tape and added a small medal to the vase to incorporate some of the style displayed in Cruella's red, black and gold military-style dress.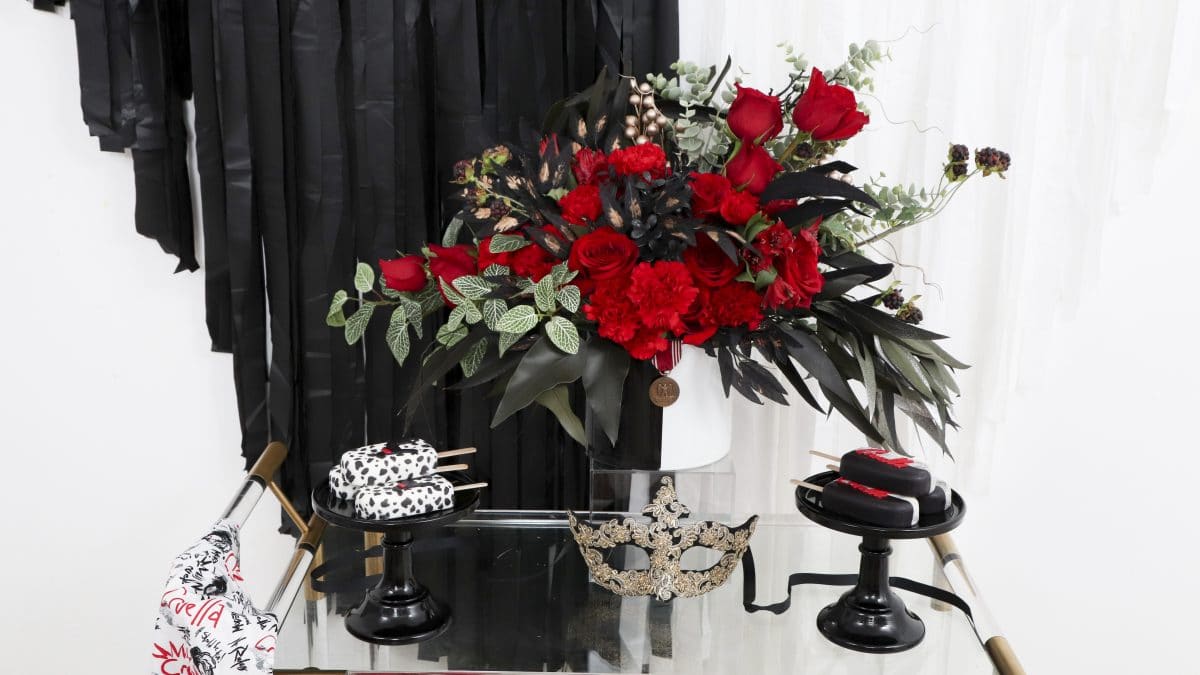 I also added a black and gold masquerade mask, as Cruella often either wore one or painted over her eyes to look like one.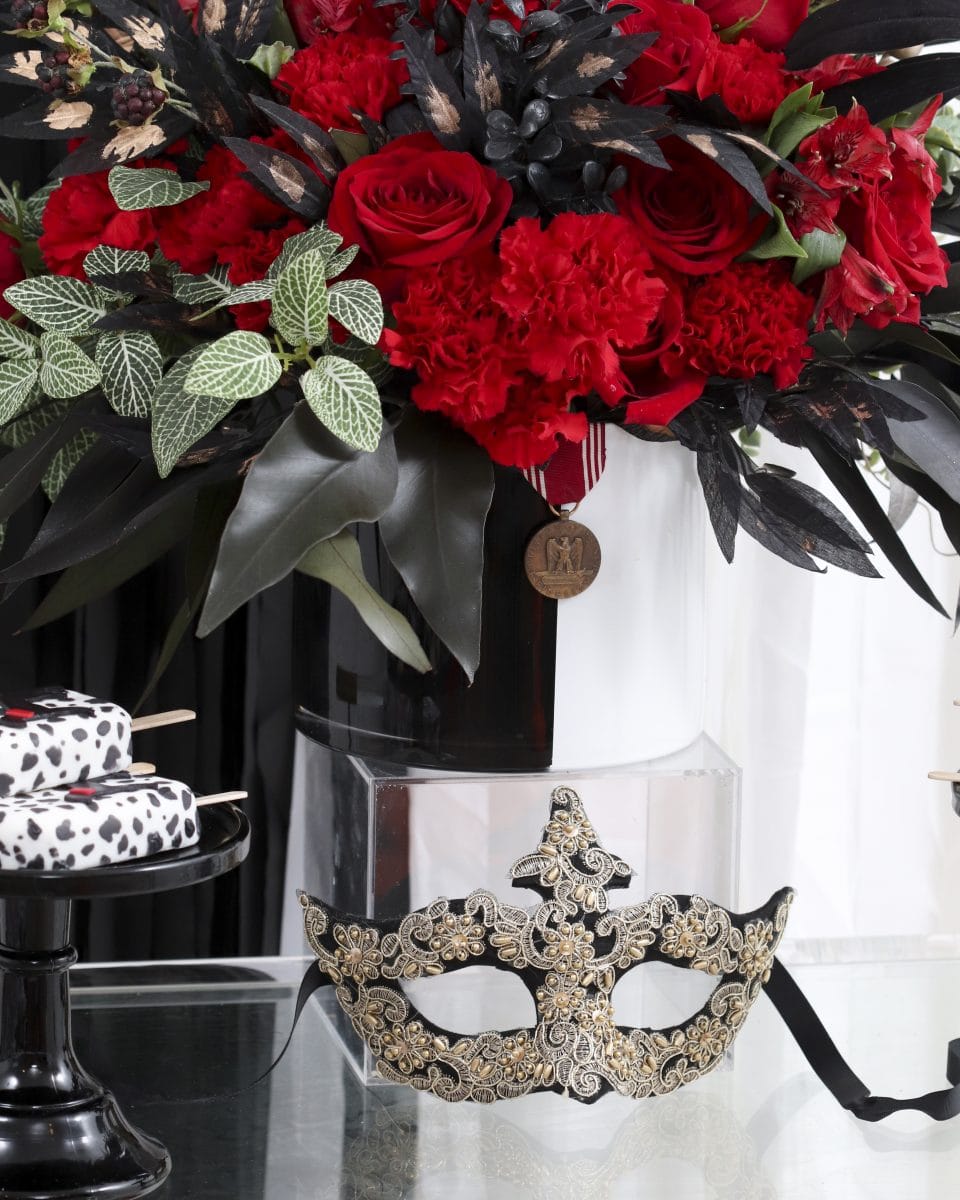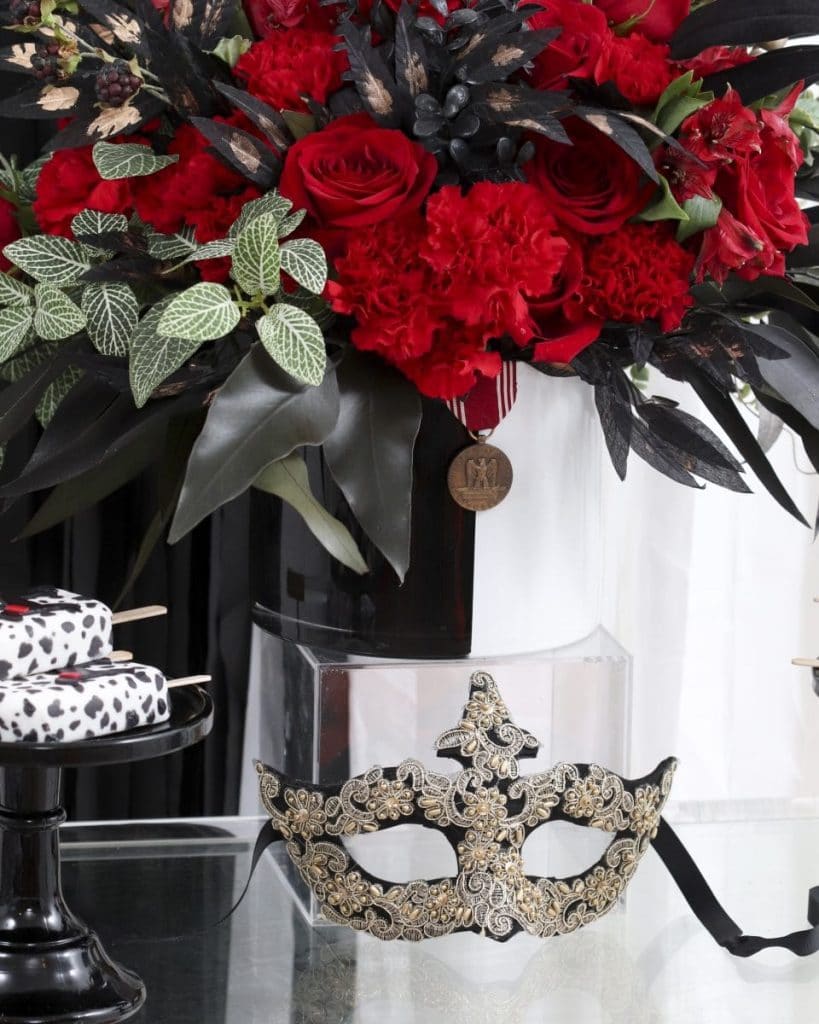 On one side of the bar cart, I added some draped rebellious "No Rules" Modern Masterpiece Cruella fabric.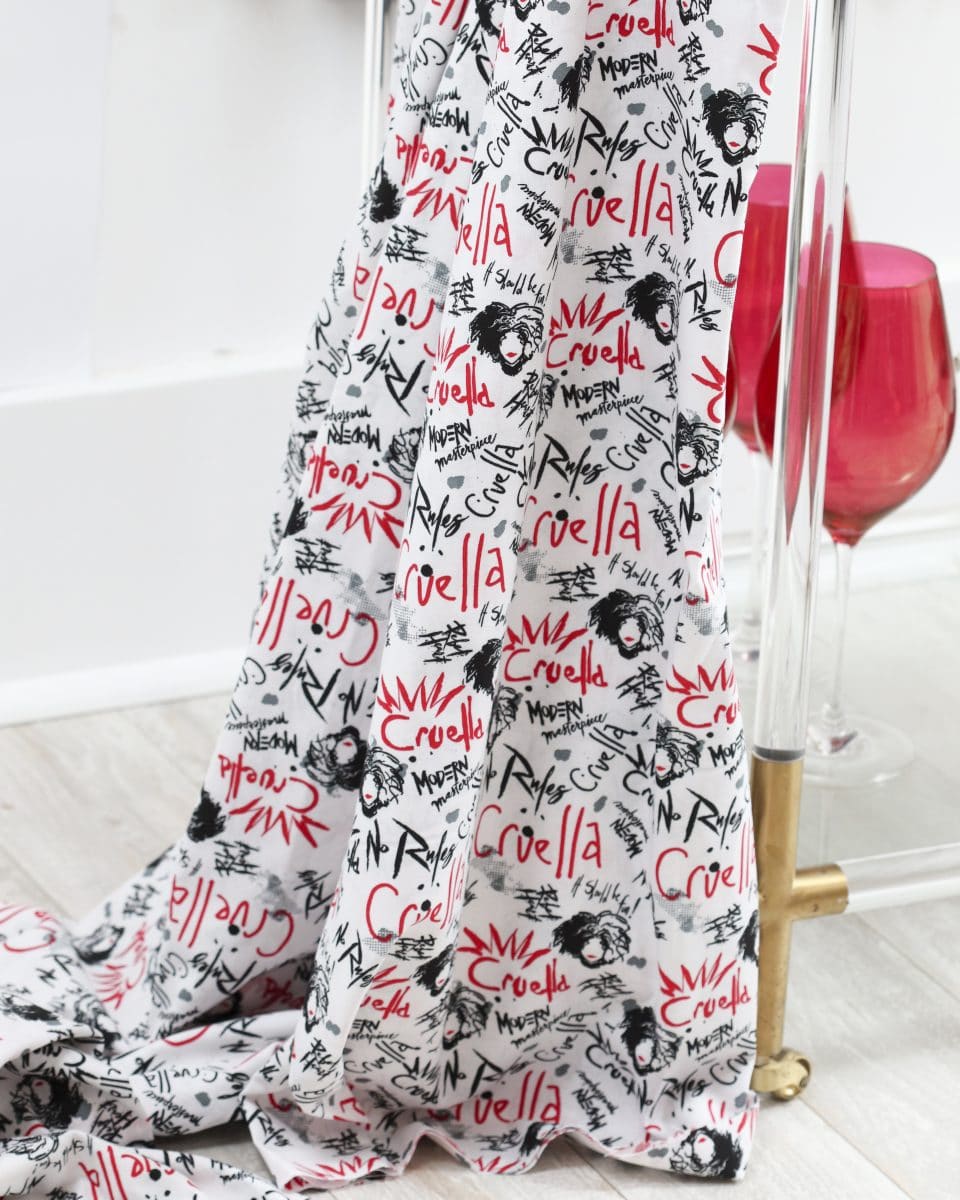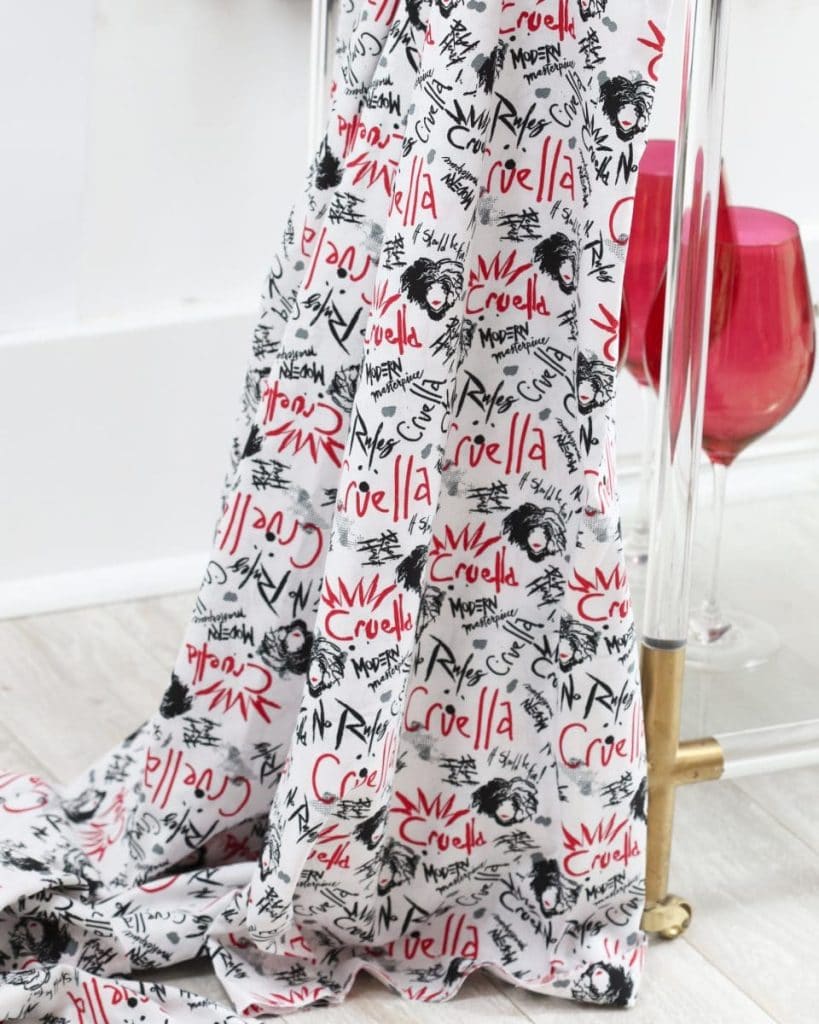 Drinks & Desserts
On the bottom of the bar cart, I added a crystal ice bucket with champagne. I wrapped the neck of the bottle with folded newspaper to form a fan embellishment (with another medal and some smaller gold chain) inspired by Cruella's newspaper/military-style dresses. Bold red-colored wine glasses filled out the bottom shelf of the cart.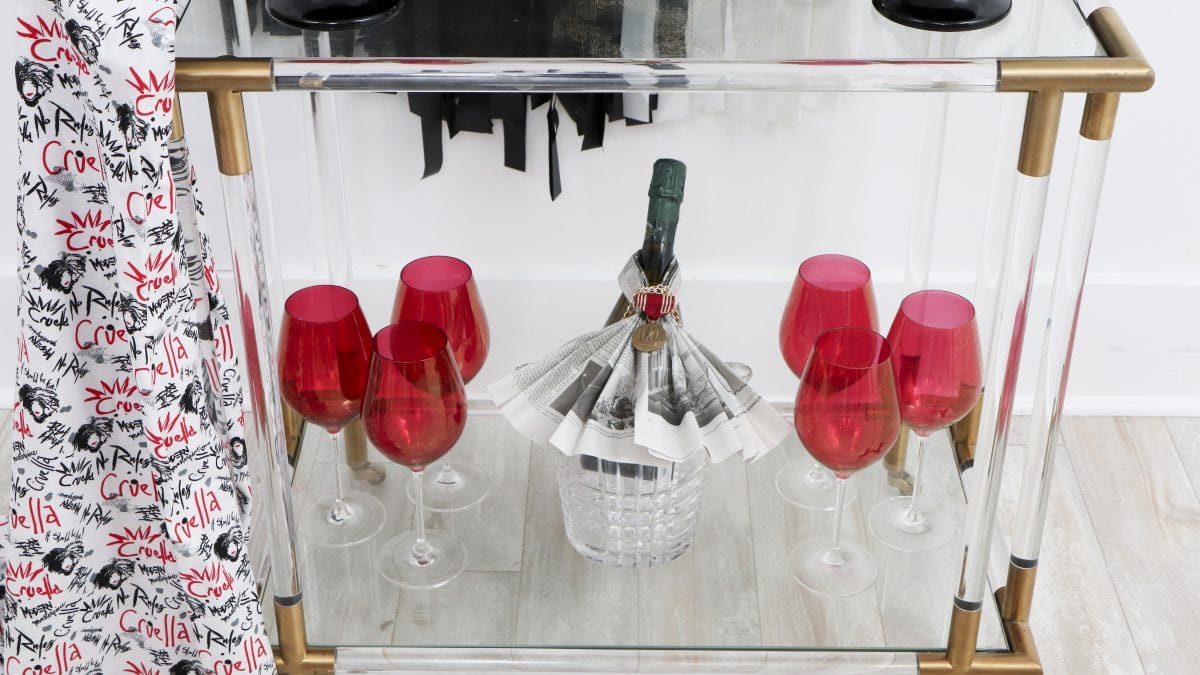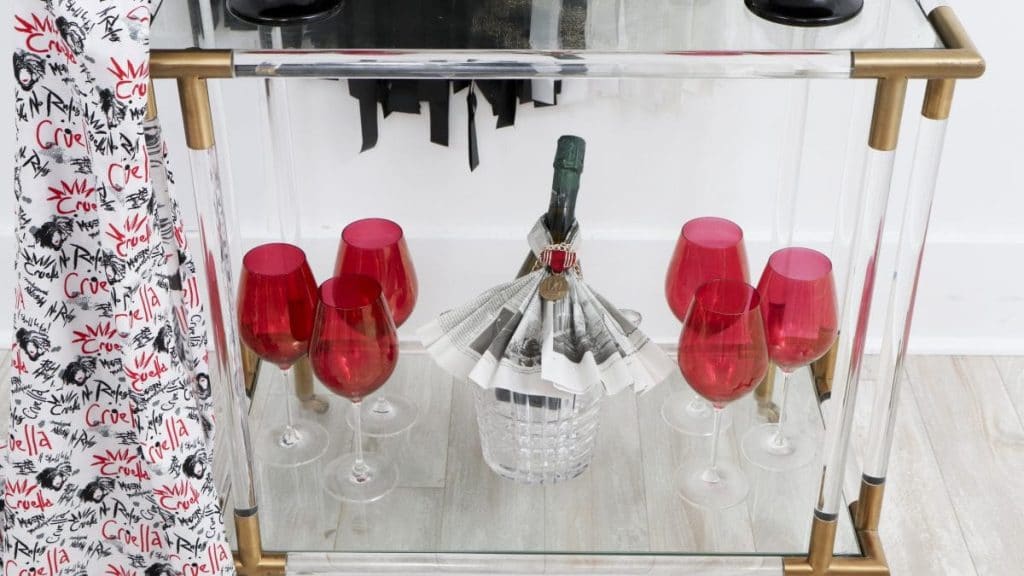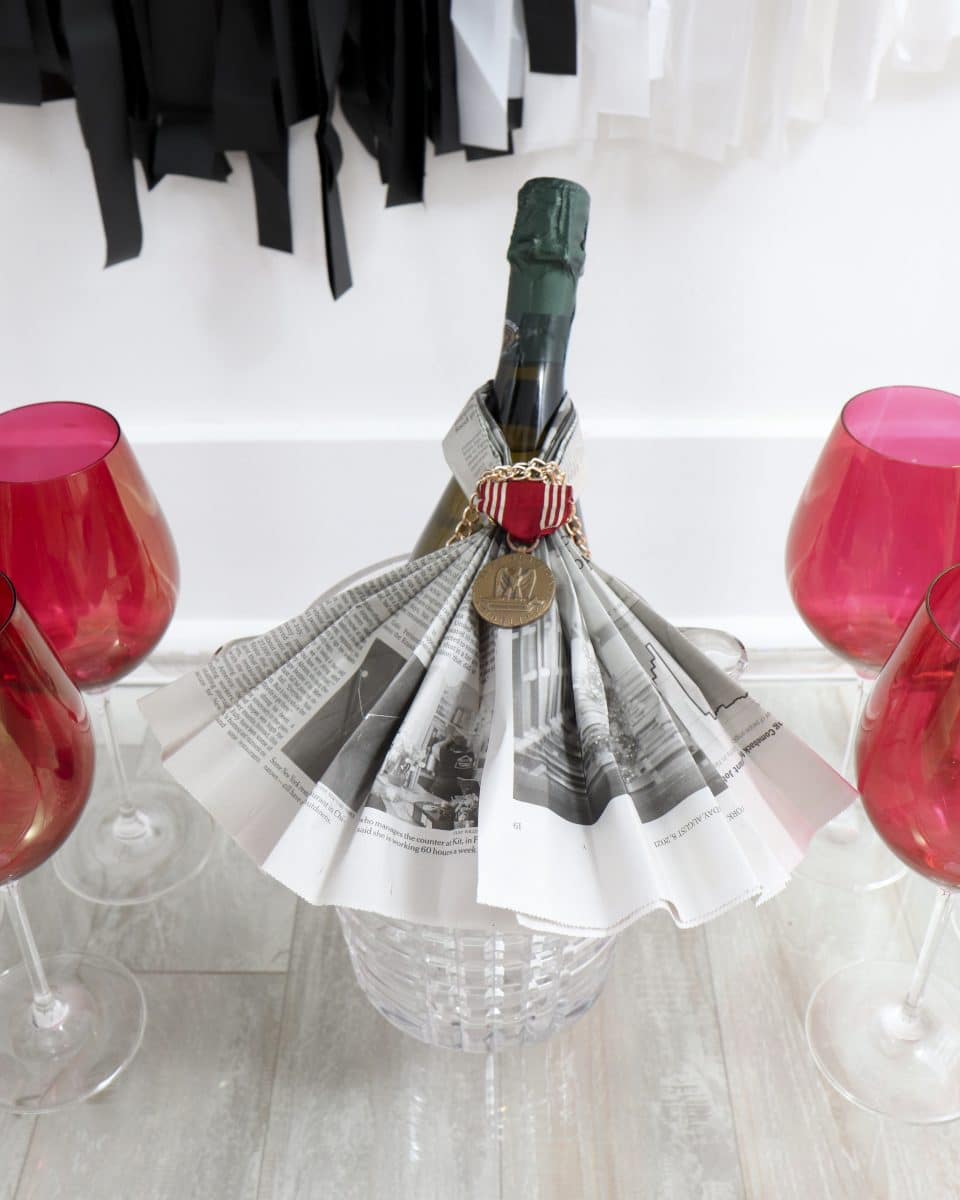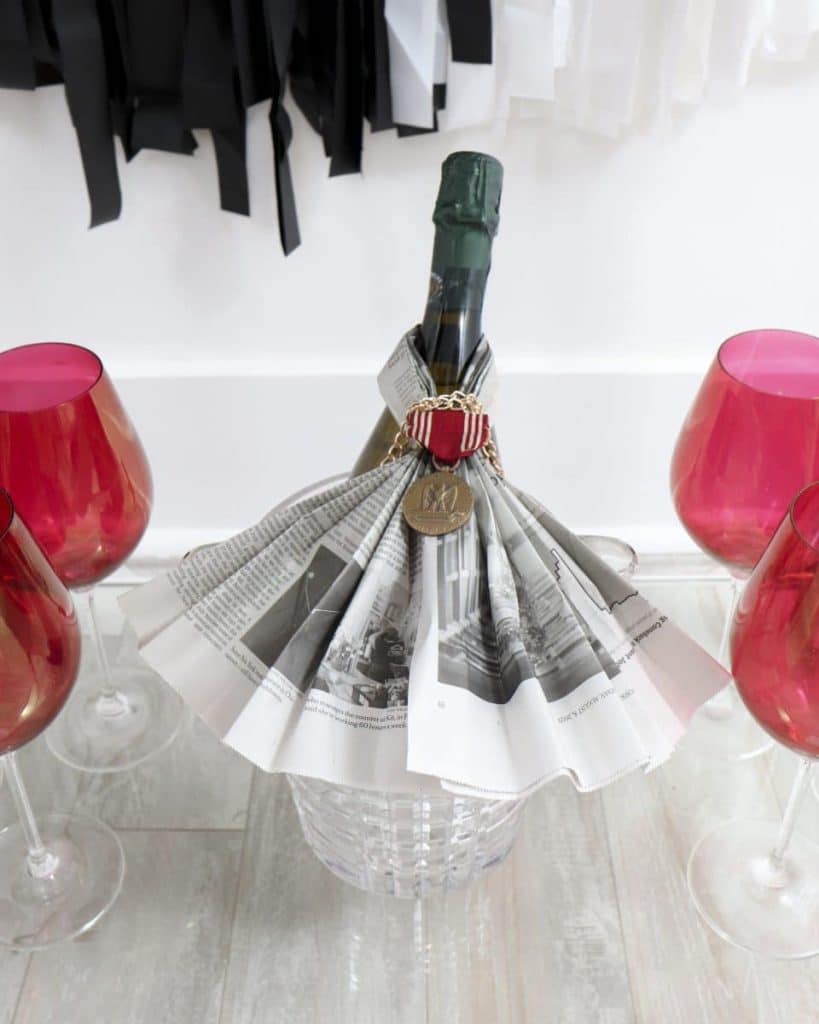 The desserts by One Celebration at a Time were set on top of small black cake stands, and included amazing Cruella-inspired pops with Dalmation pattern, dog silhouettes, and Cruella's bright red name on a striking black and white background, the white with a delicate newsprint overlayed.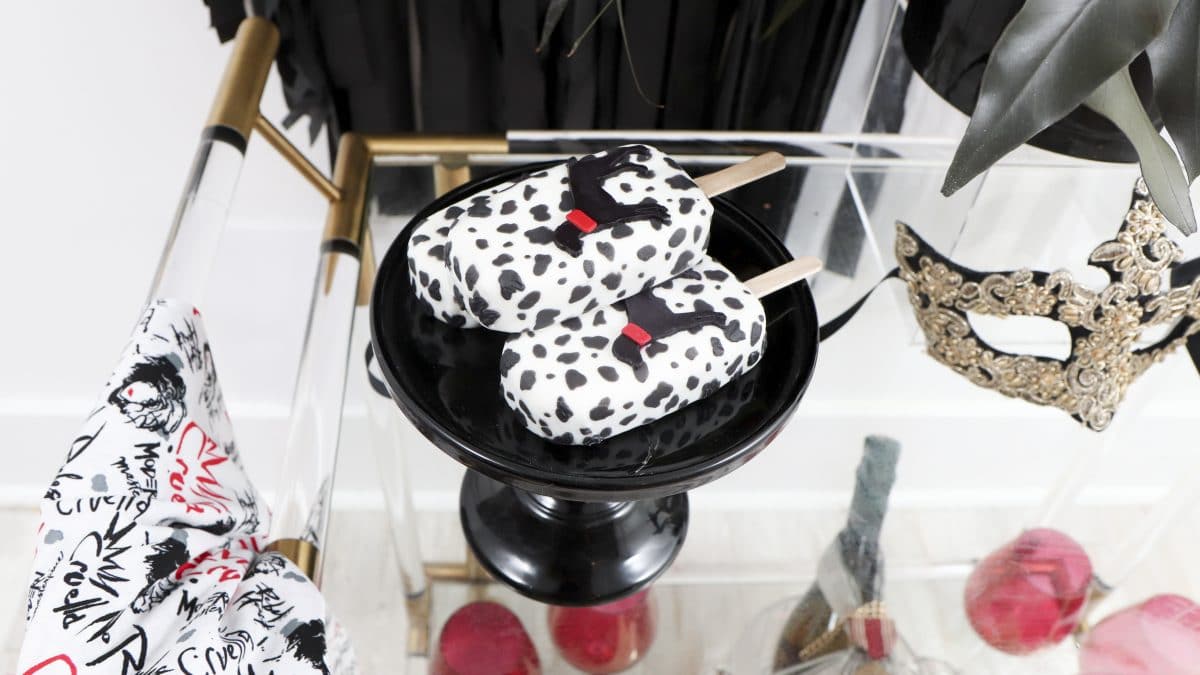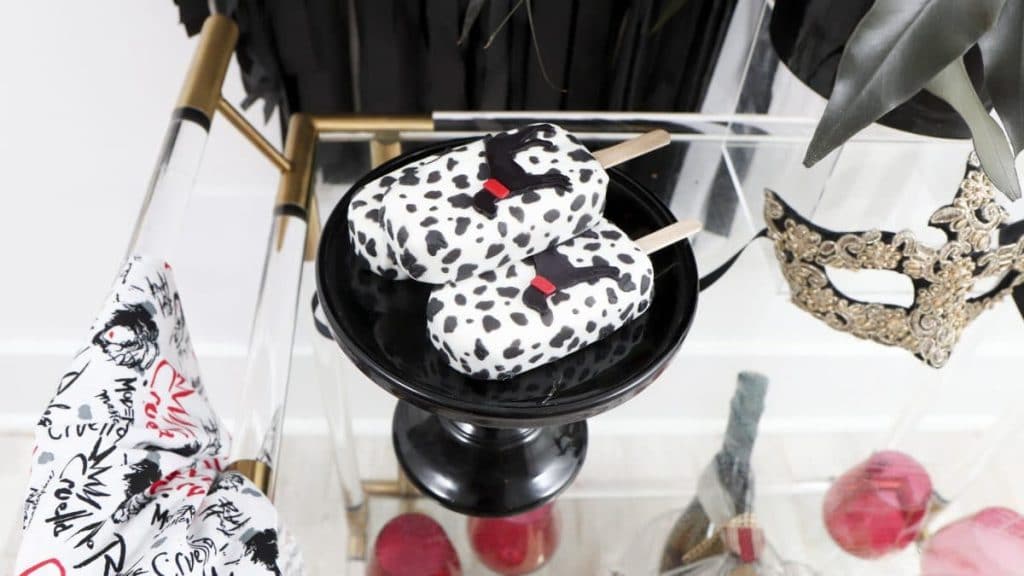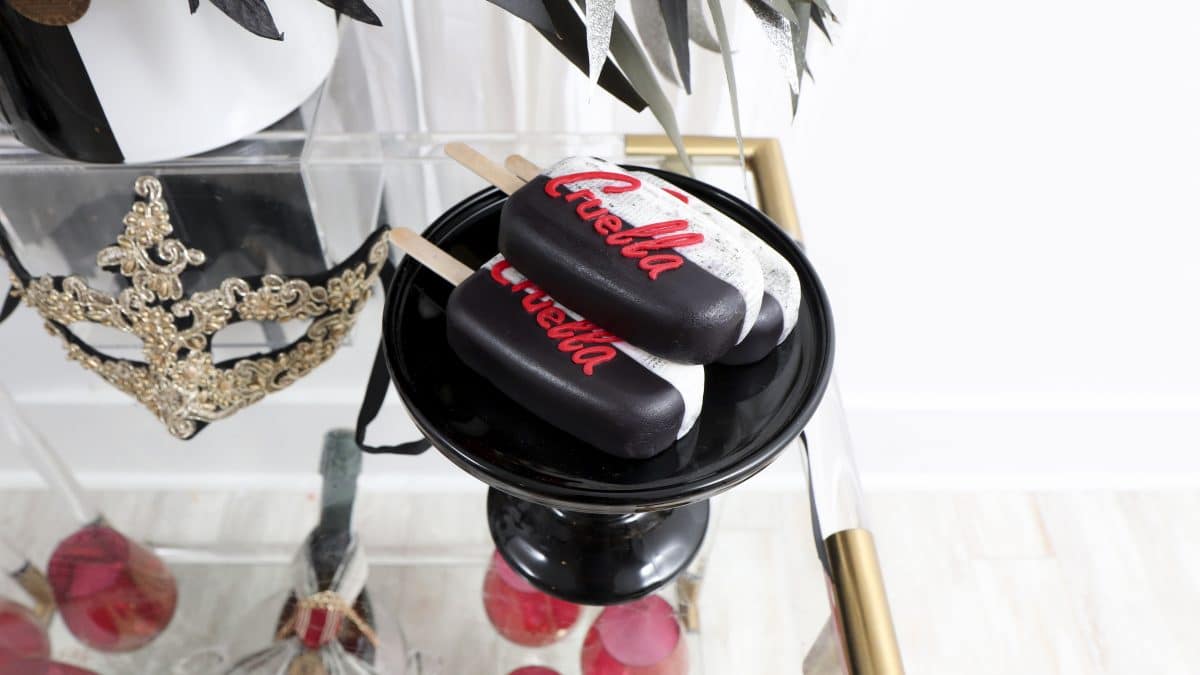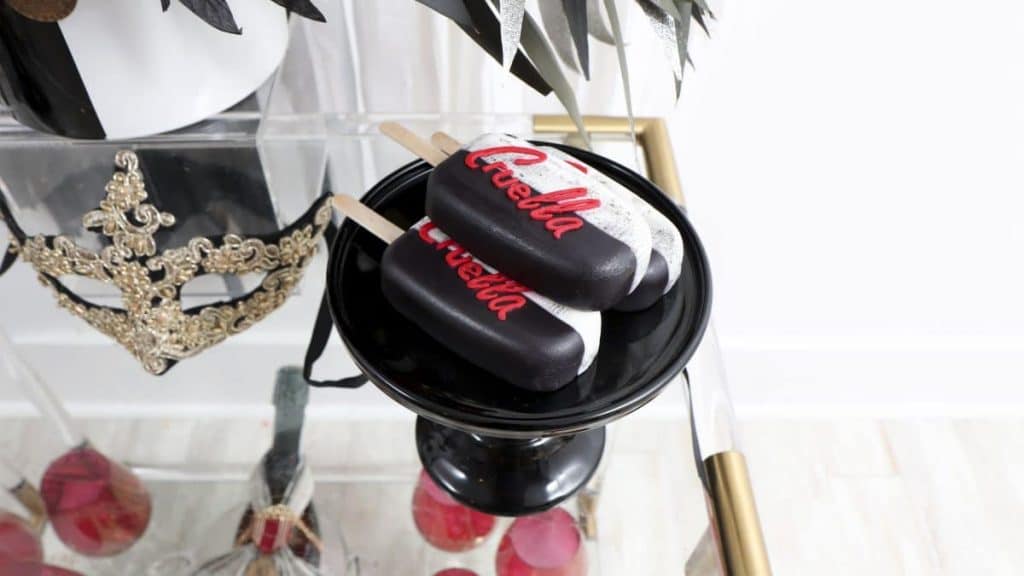 Table Setting
Next, I moved on to setting my table. I used a stark white table, and added a gauzy red runner I created with red tulle (tie shorter pieces of tulle onto one long strip to create a dramatic look) I sprinkled large red and gold confetti around it from The Party Darling.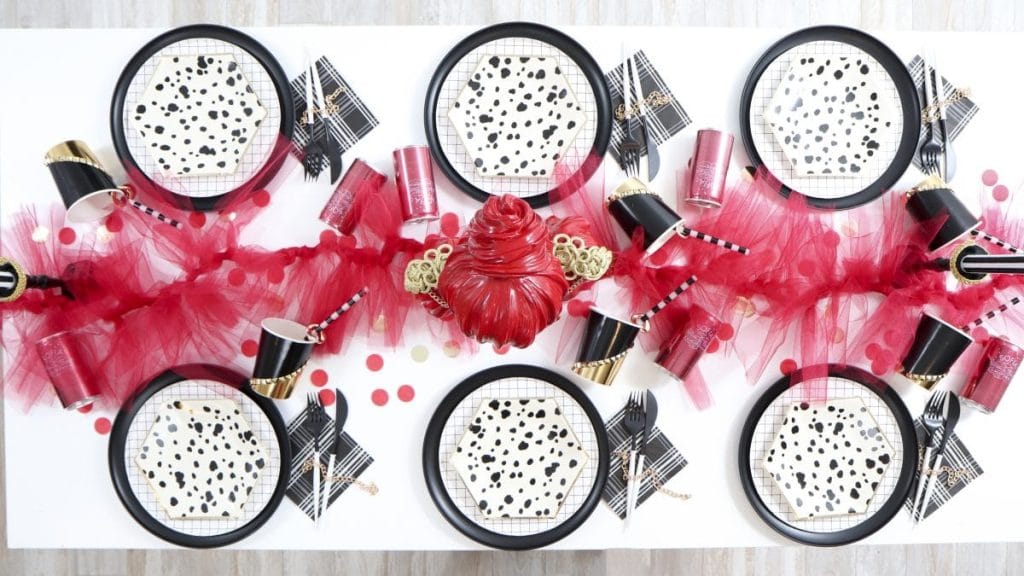 On each end of the table, I placed a black and white striped taper candle in black holders. I used gold metallic trim around the votive holders to tie in with Cruella's military inspired look.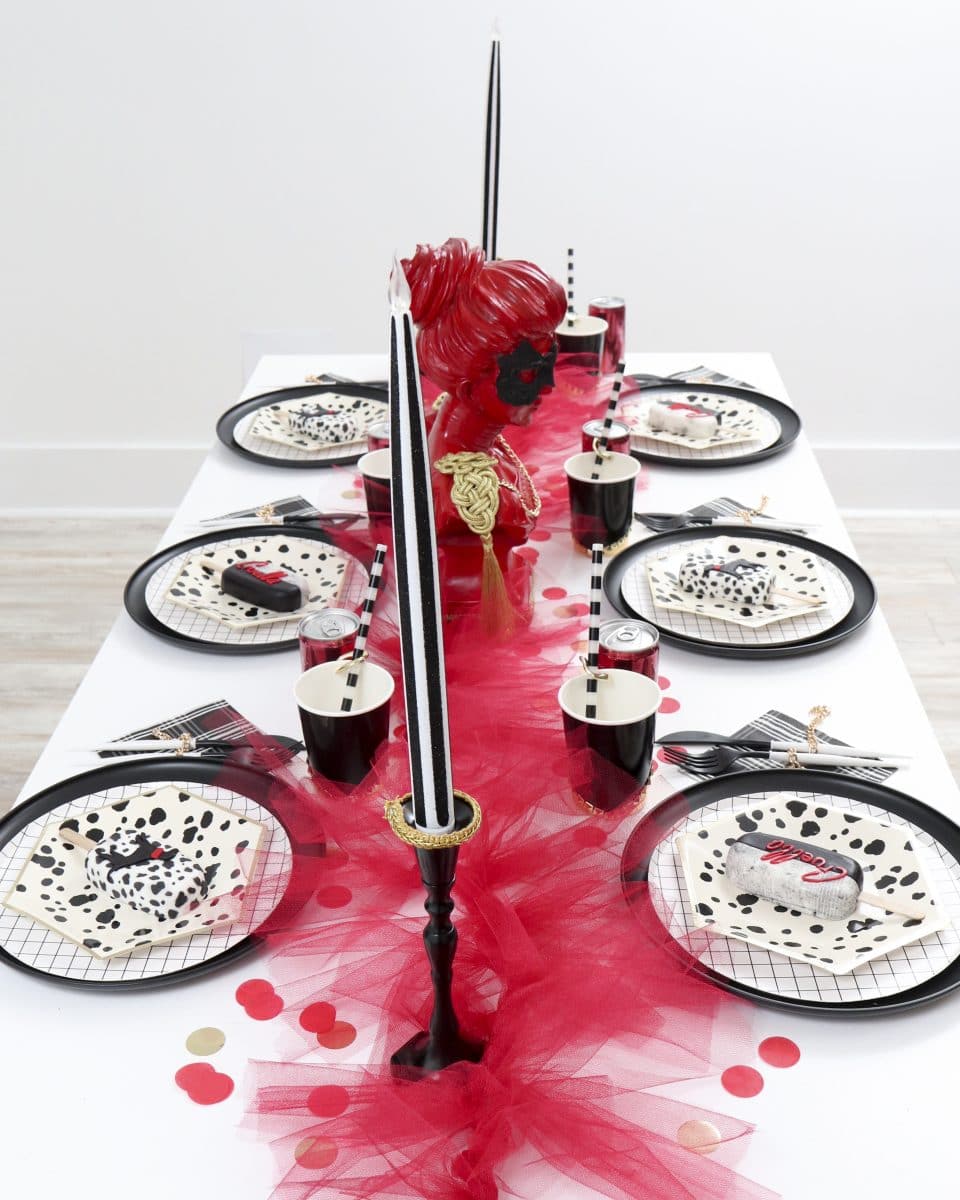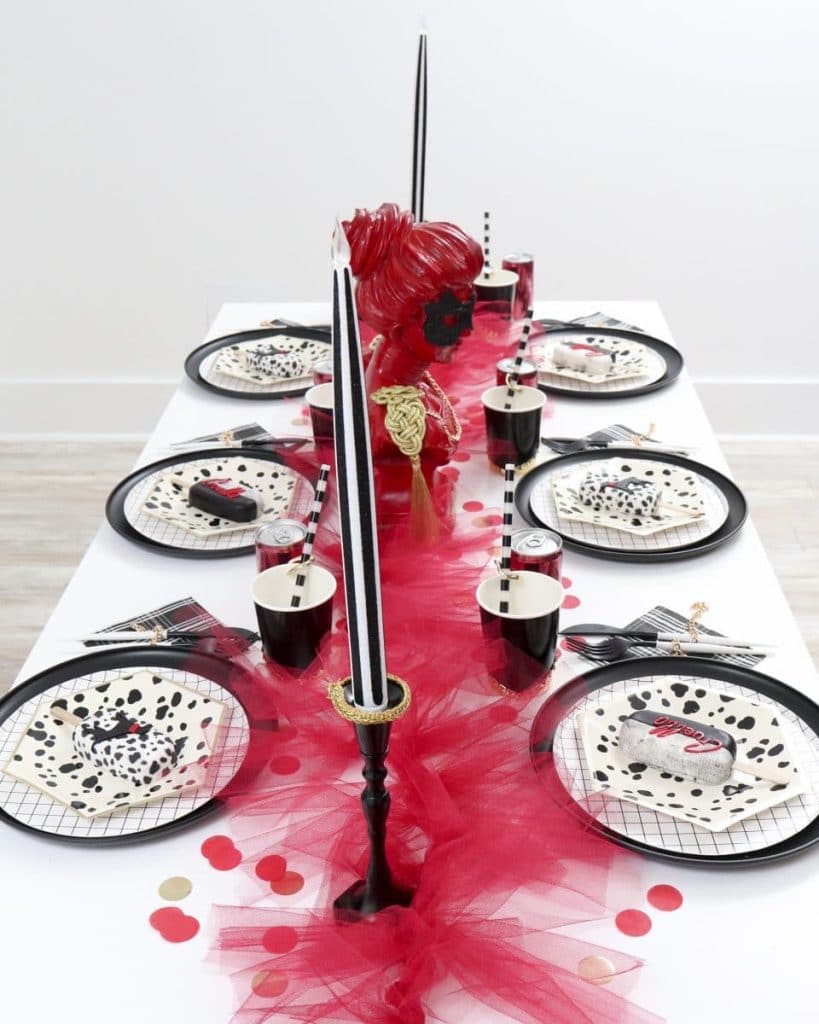 For my centerpiece, I used a statue of a woman that I spray painted red. To give it the Cruella military punk rock fashion feel, I added a black masquerade mask, gold fringe tassel shoulder pieces, and metallic gold chain.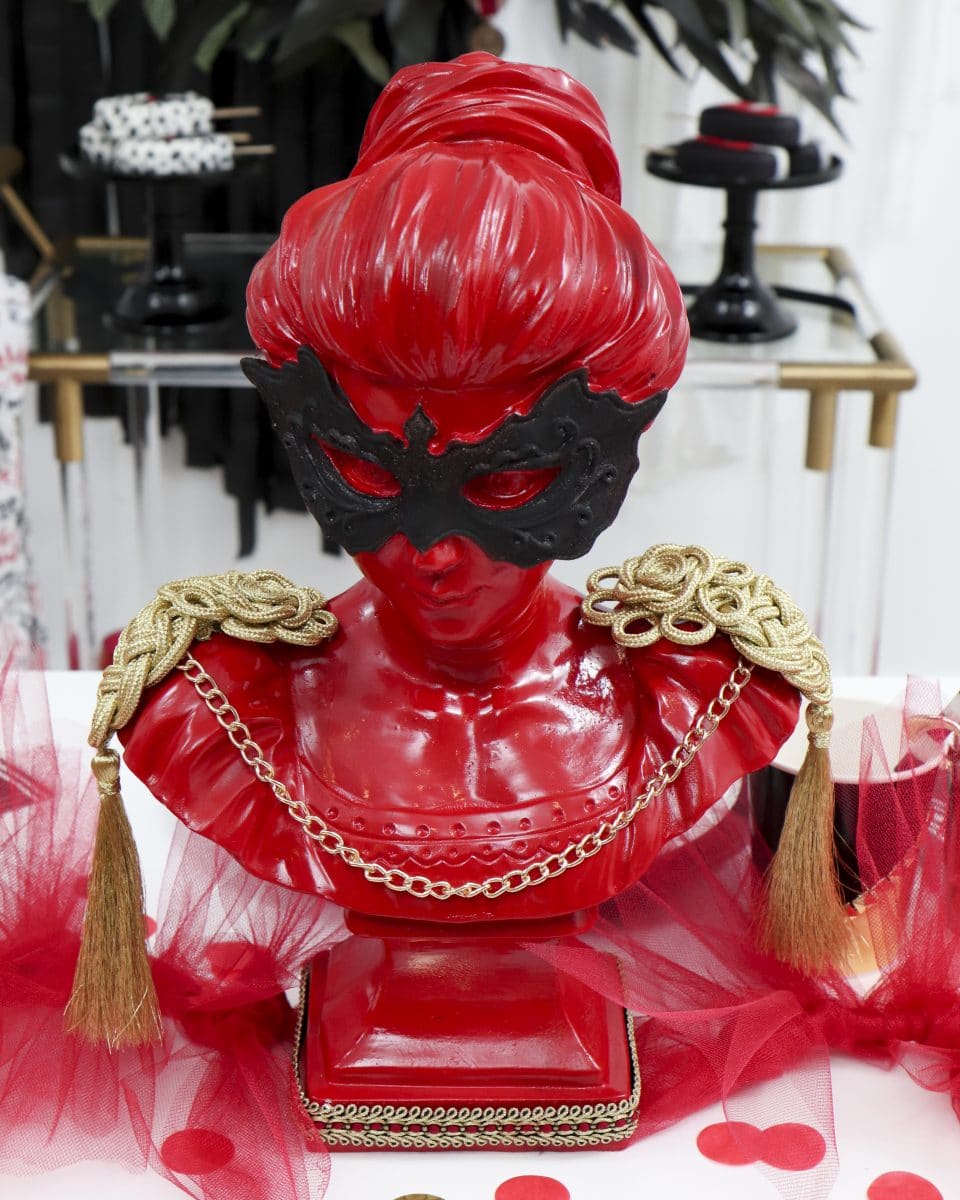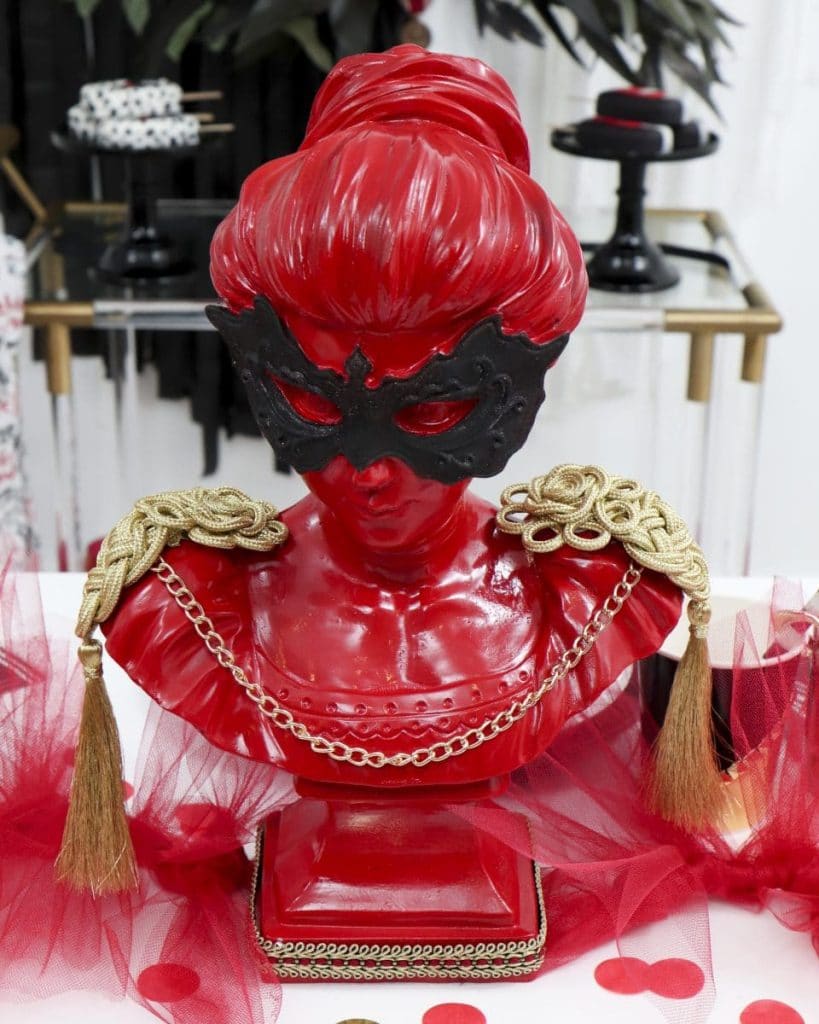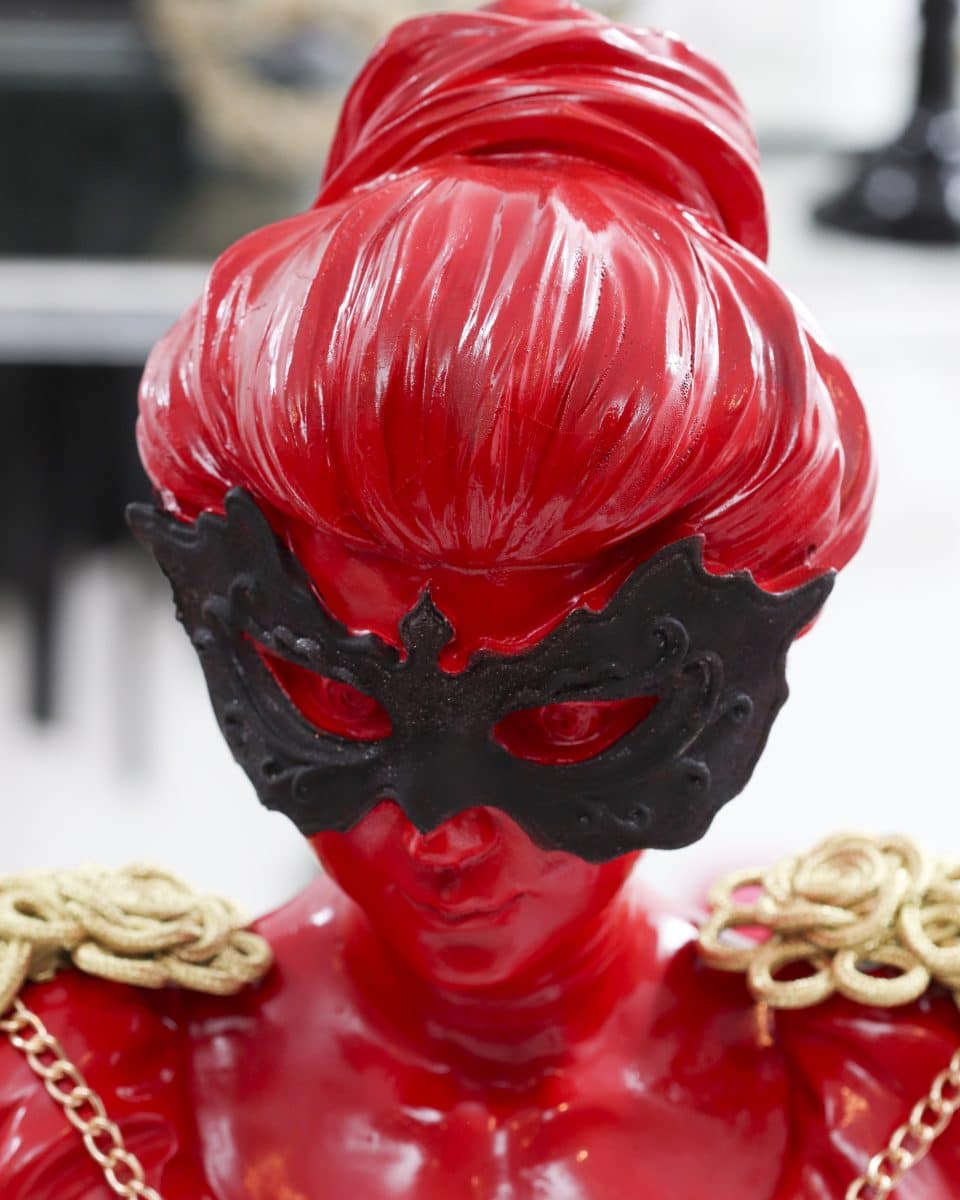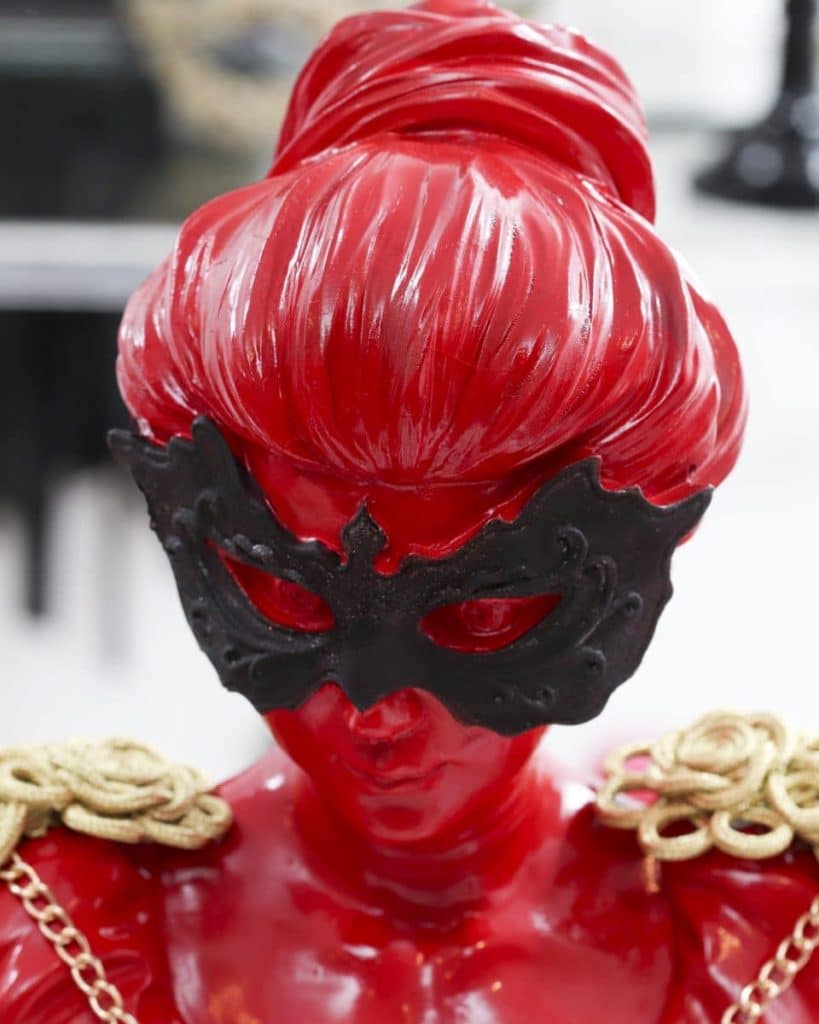 I also added some braided gold trim to the base of the centerpiece and the candleholders.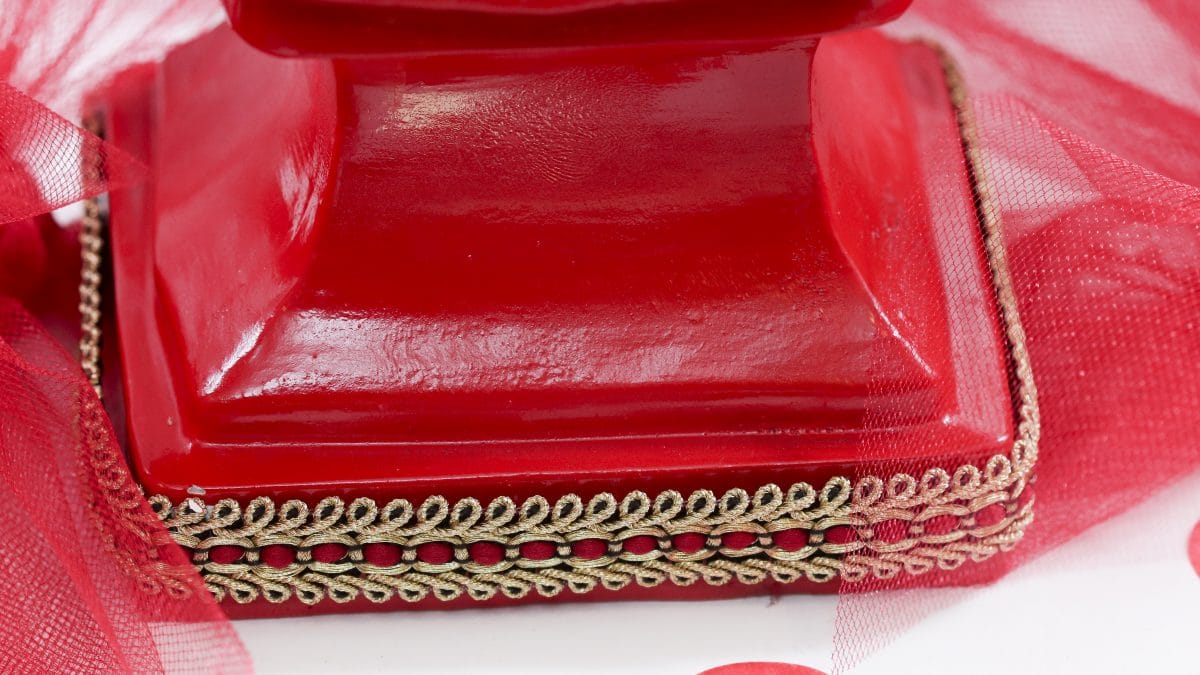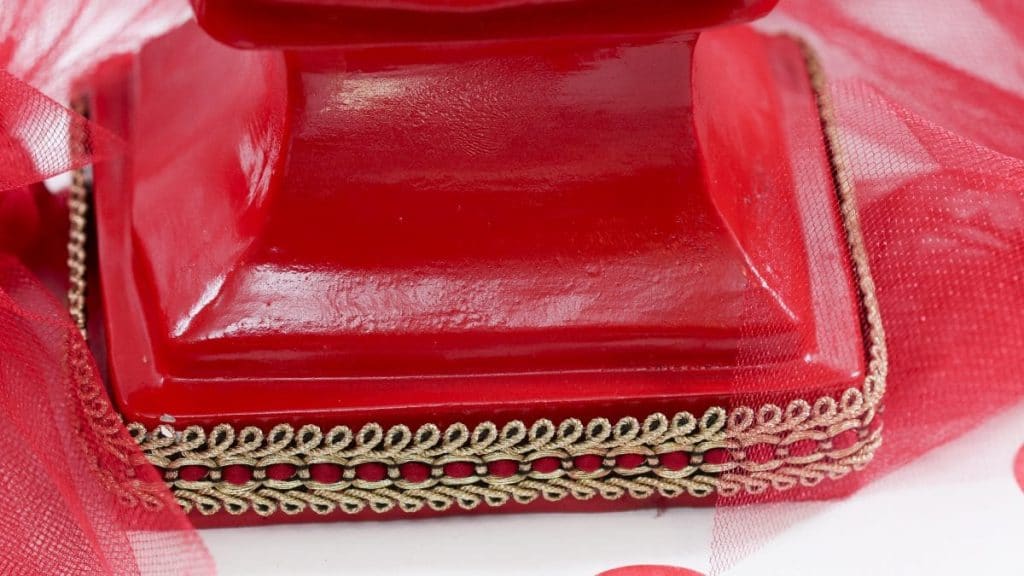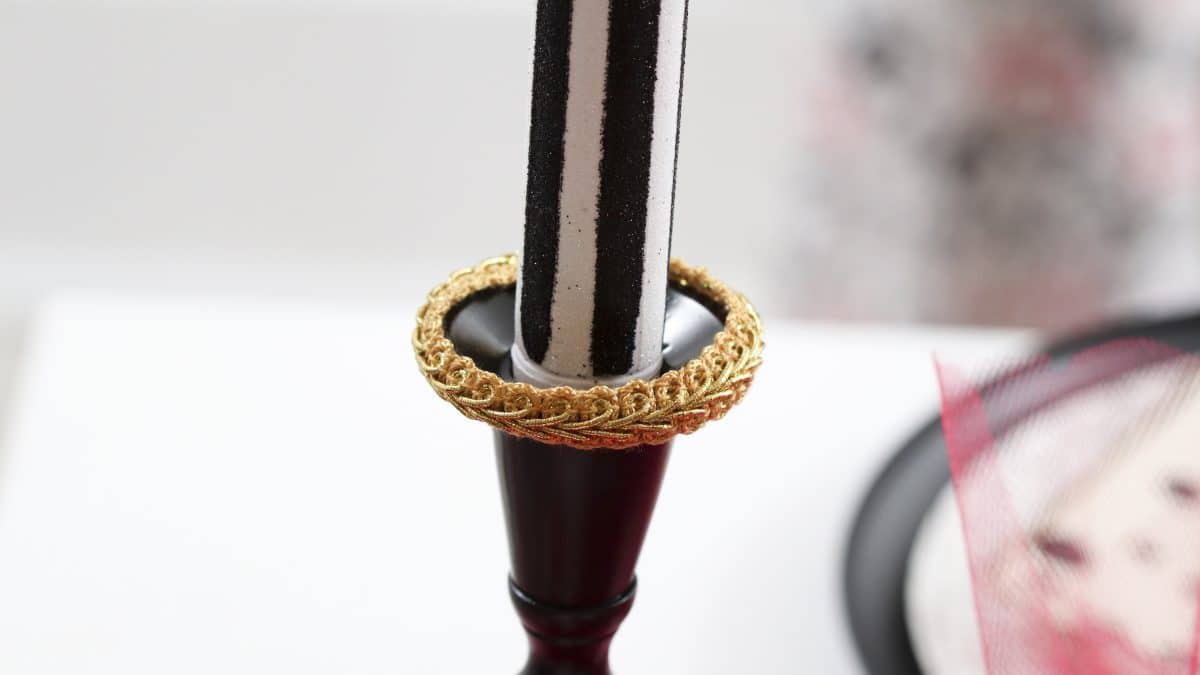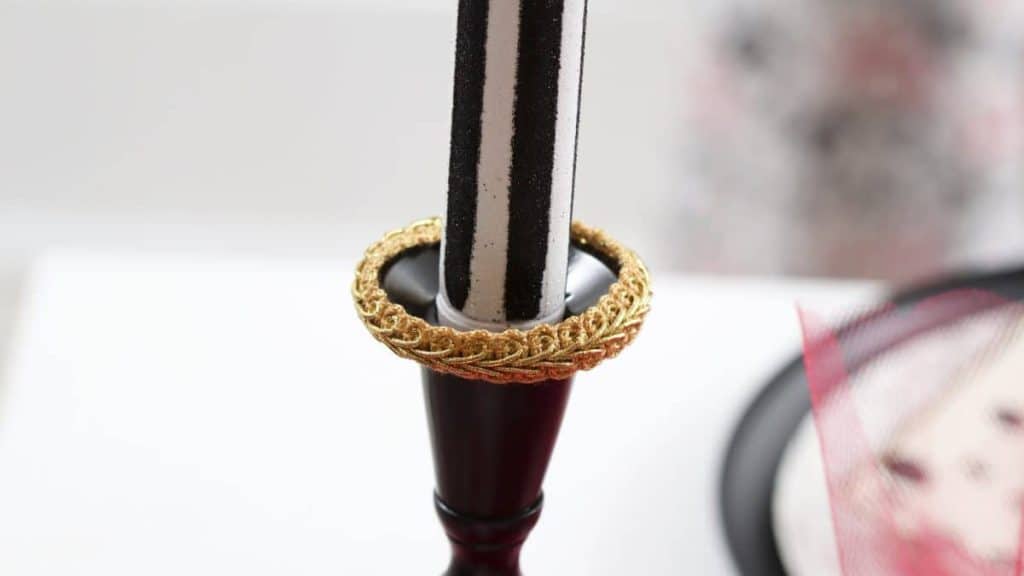 Place Settings
Then, I set up my place settings with the most gorgeous tableware from The Party Darling. I used black chargers, and layered black and white grid dinner plates and hexagonal gold-edged Dalmatian print dessert plates on top. Each place setting also got black and white plastic cutlery tied together with gold chain, and a black and white plaid patterned napkin.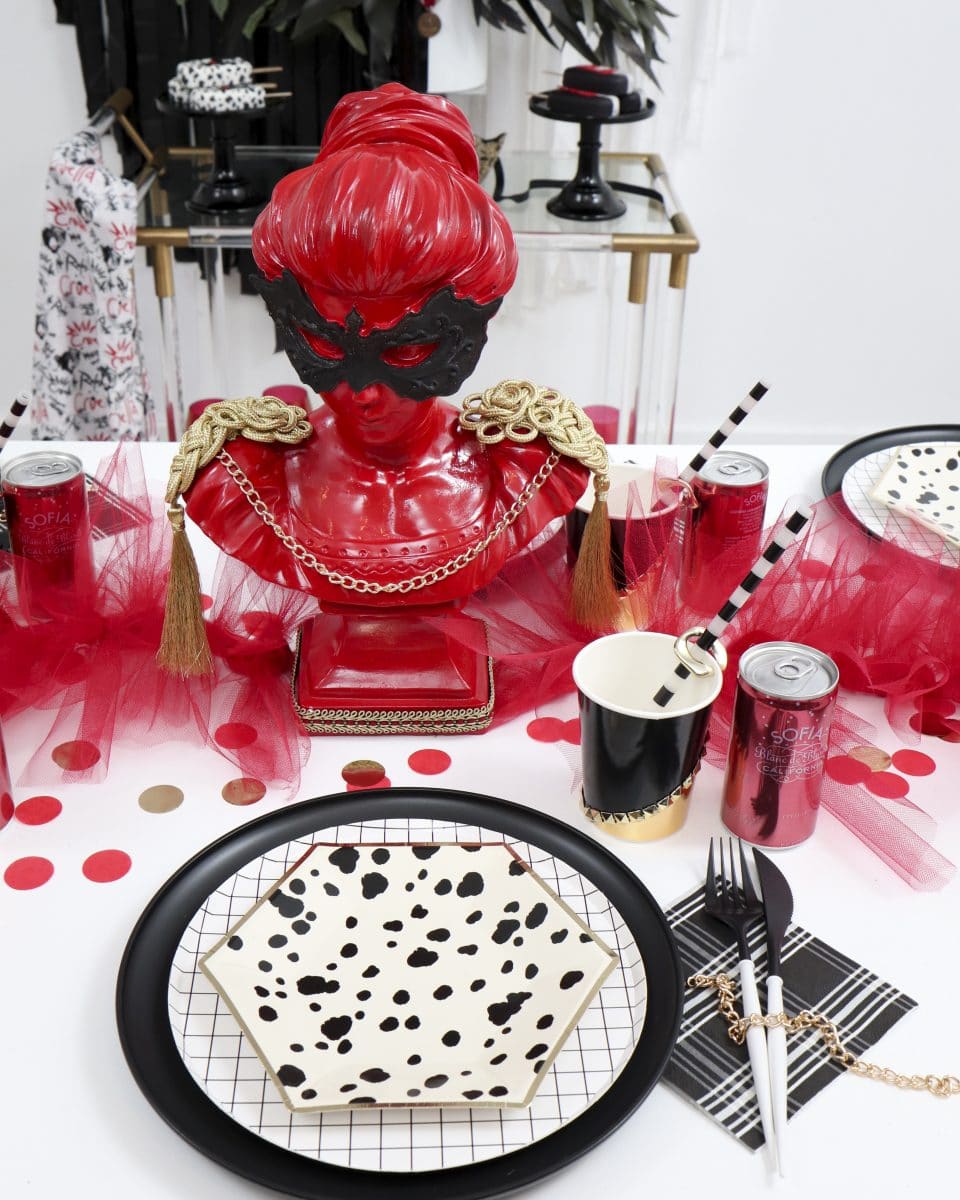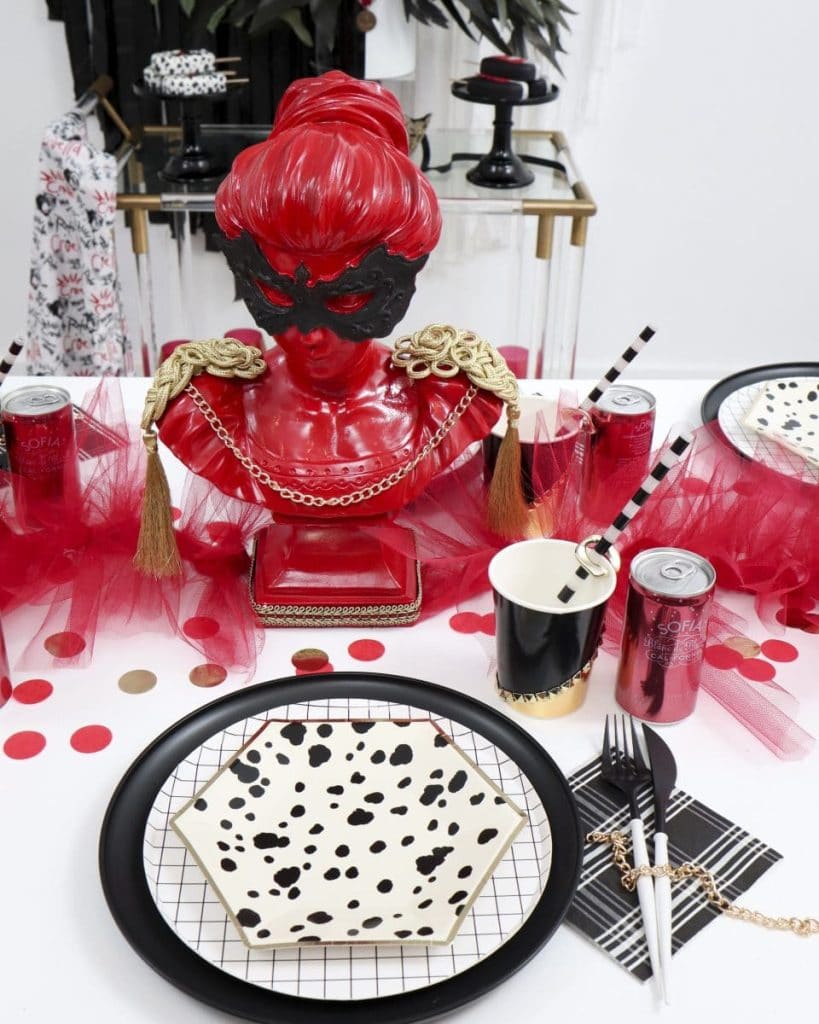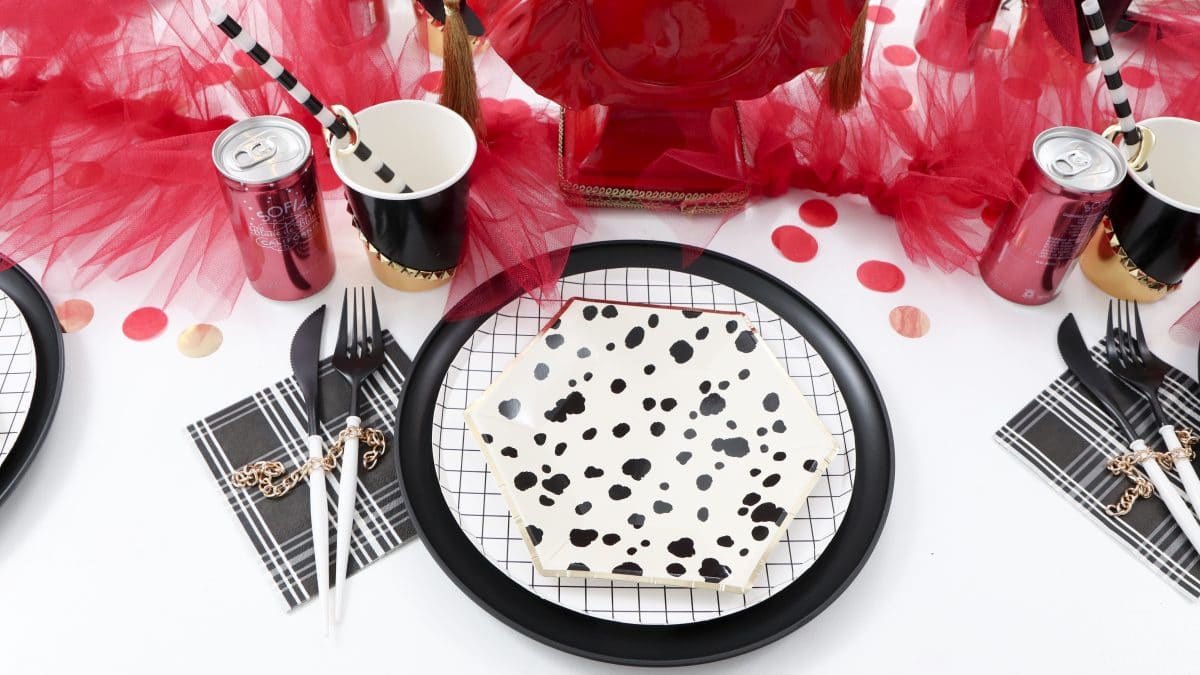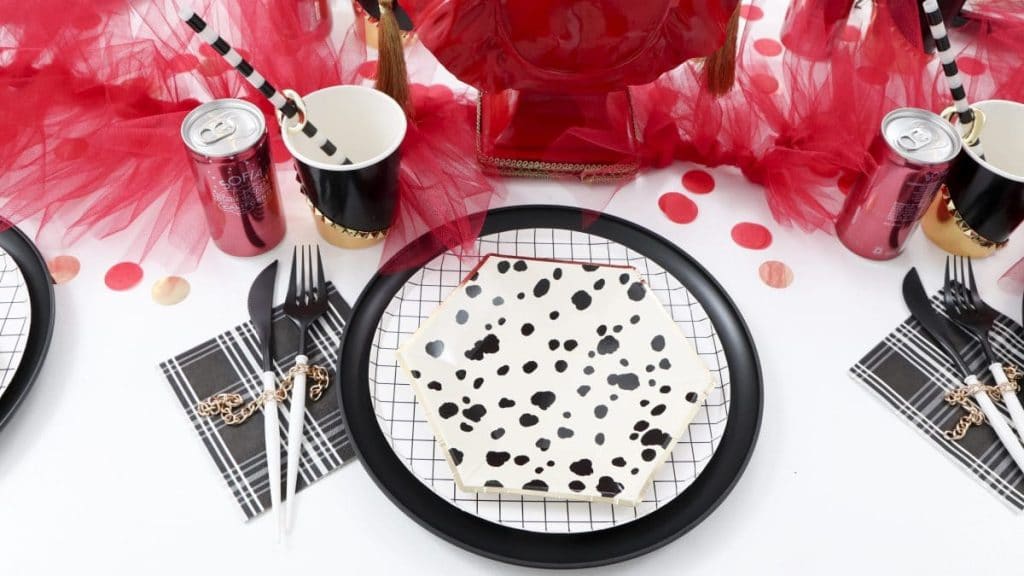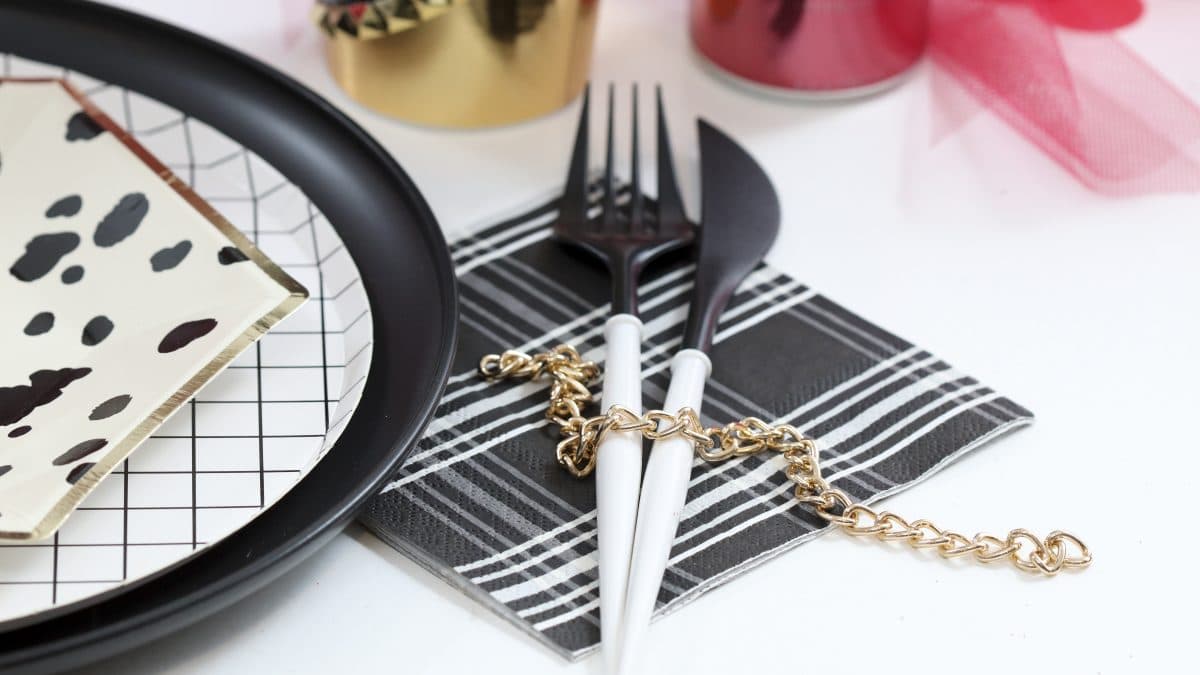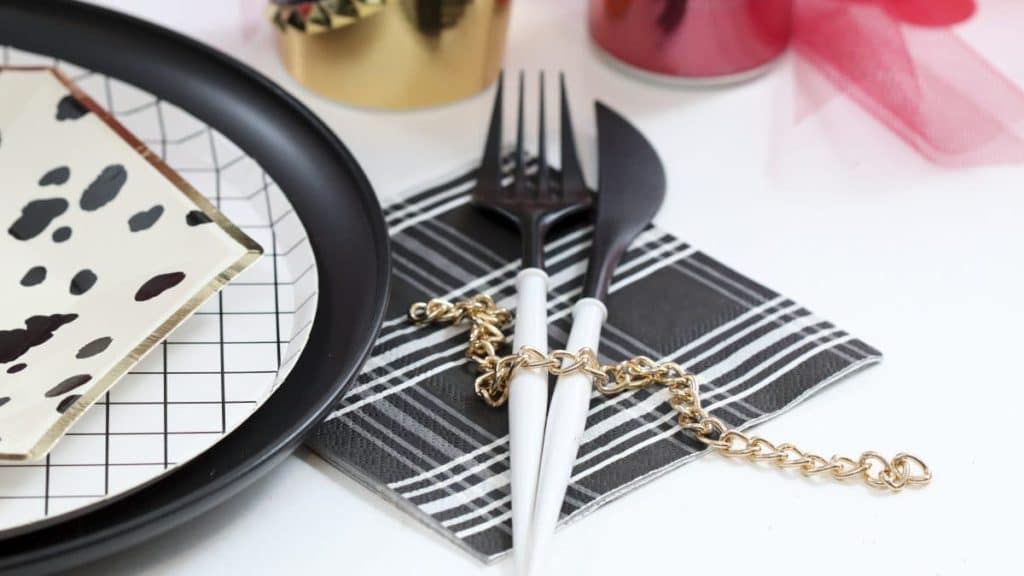 For drinks, I added gold pyramid studs to black and gold paper cups, and provided each with a black and white striped straw connected to the cup with a link from the chain I used on the backdrop fringe. Then, I placed a small can of Sofia Blanc de Blanc California sparkling wine next to each cup. The color and style of the can really compliments the overall fashionable look of the party! It's gotta match right?! LOL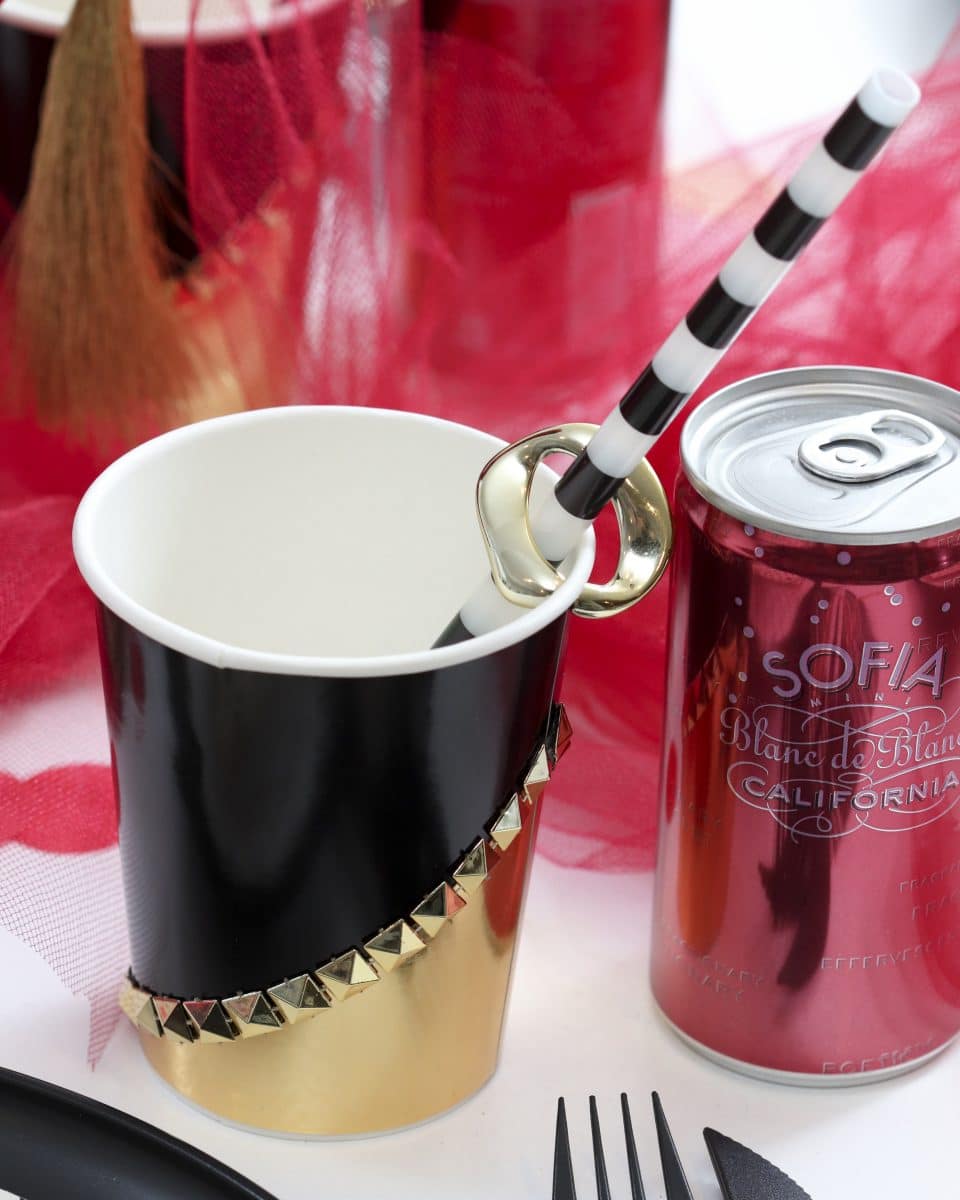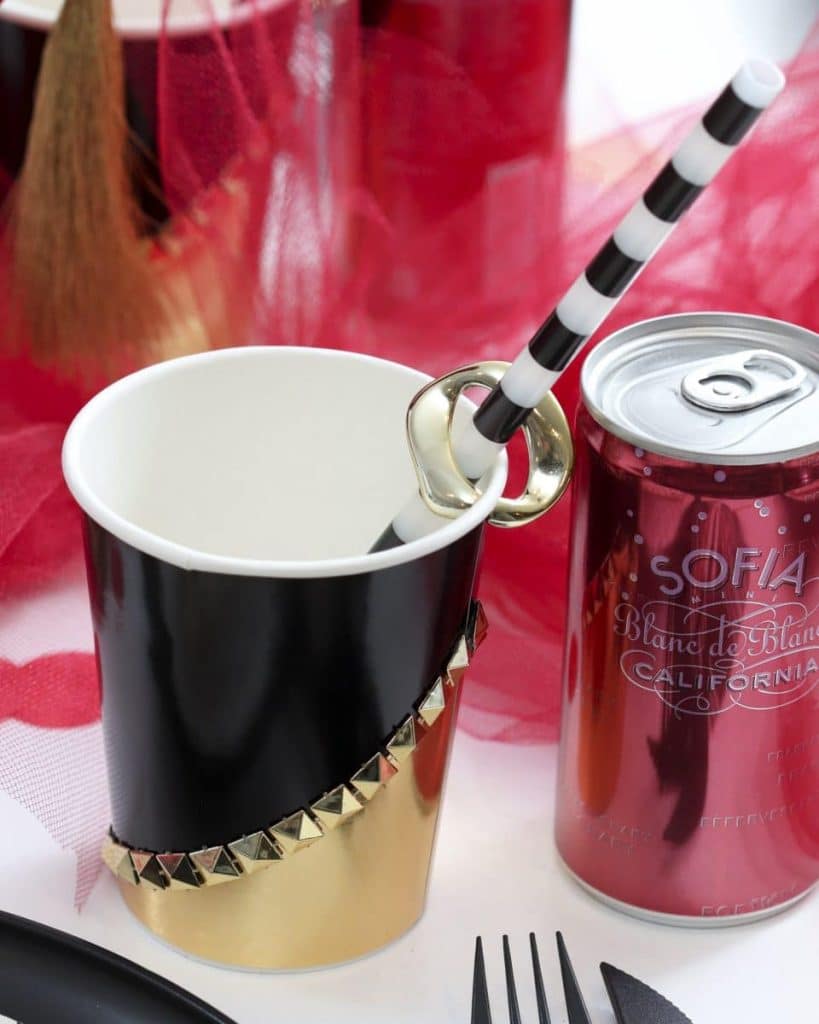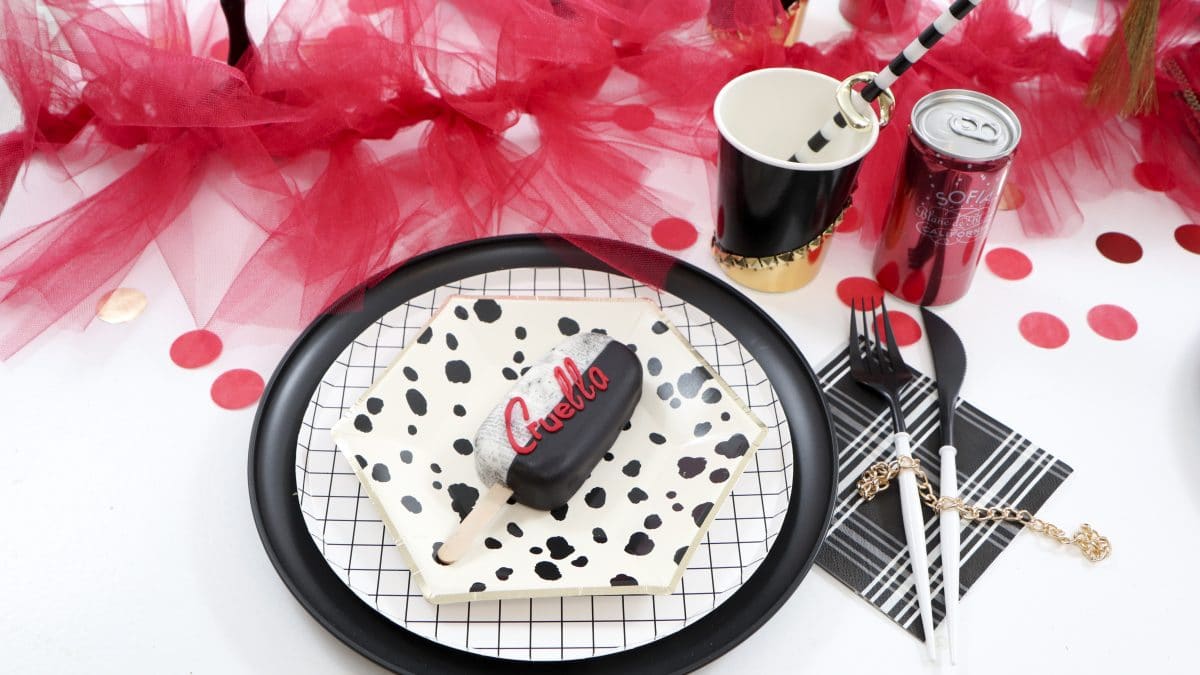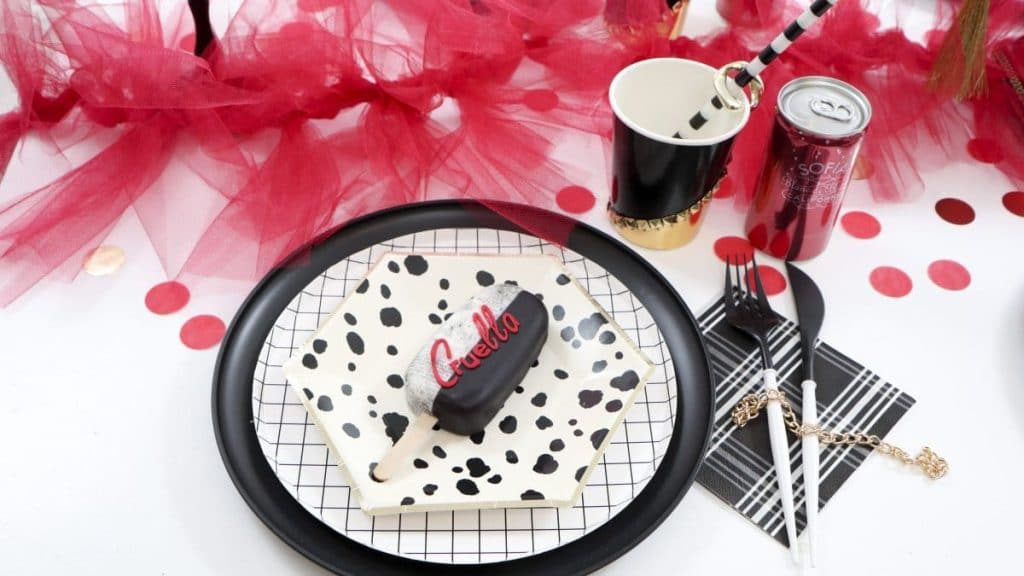 This Cruella Fashion-Inspired Party is so cool and punk rock rebellious! For more punk party inspiration, be sure to check out my Punk Inspired Halloween Bar Cart  and my Punk Glam NYE Party.
And don't forget to visit my Amazon Shop to shop for your very own Cruella Fashion-Inspired Party!
Here are a few of my favorite finds:
Happy Partying!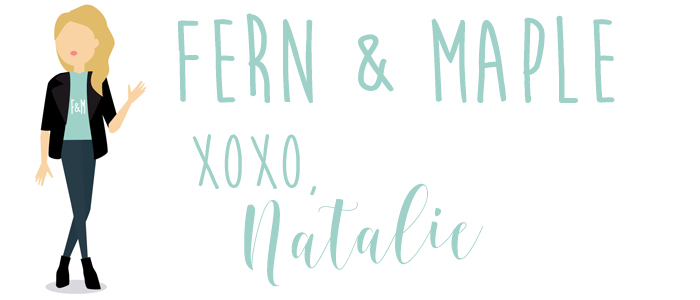 PIN FOR LATER: