Whether you're planning a summer birthday party or shower, or simply want to decorate your own table at home, these 10 Summer Table Centerpieces are easy to make, affordable, and will transport your guests into a world of summer memories. There's ideas here for themed parties, or more general summer table centerpieces made with florals and plants. You're sure to find one you love!
Summer Table Centerpieces you can Make Yourself
1- Beach-Themed
What says summer more than the beach? This centerpiece I created for my Softly Shipwrecked Wedding is full of ocean fun that will make anyone who sits at this table feel whisked away to an island in the sea. It's created with a piece of driftwood, decorated with florals, sea plants, starfish, and sea sponges.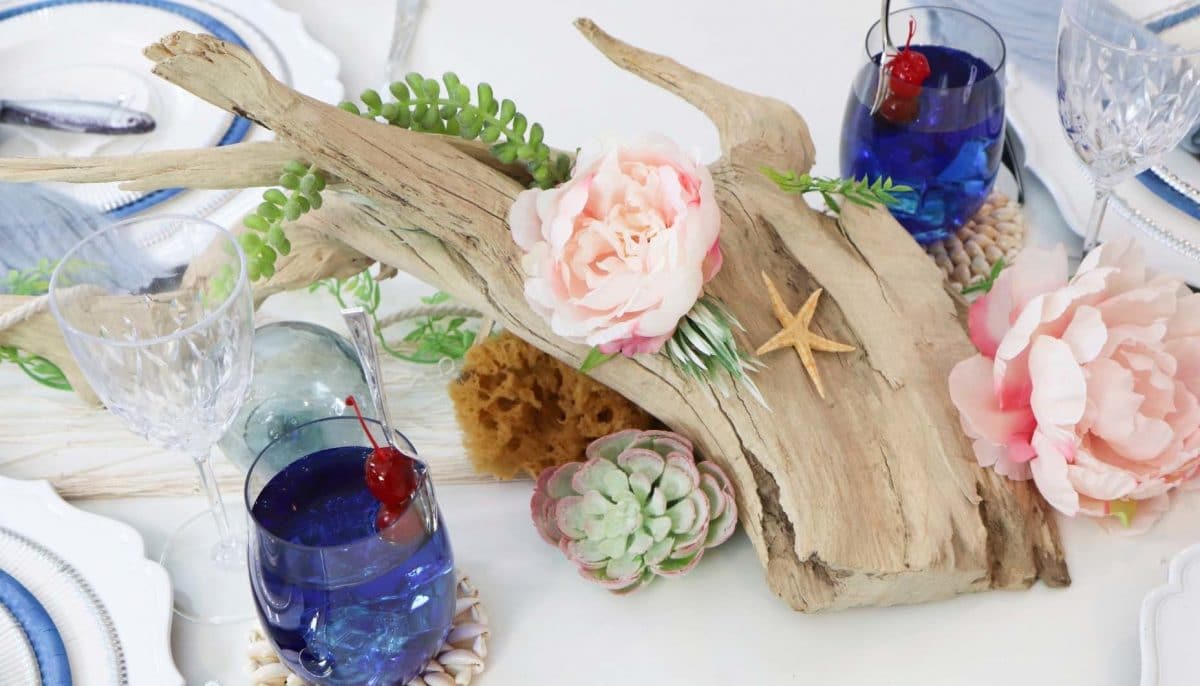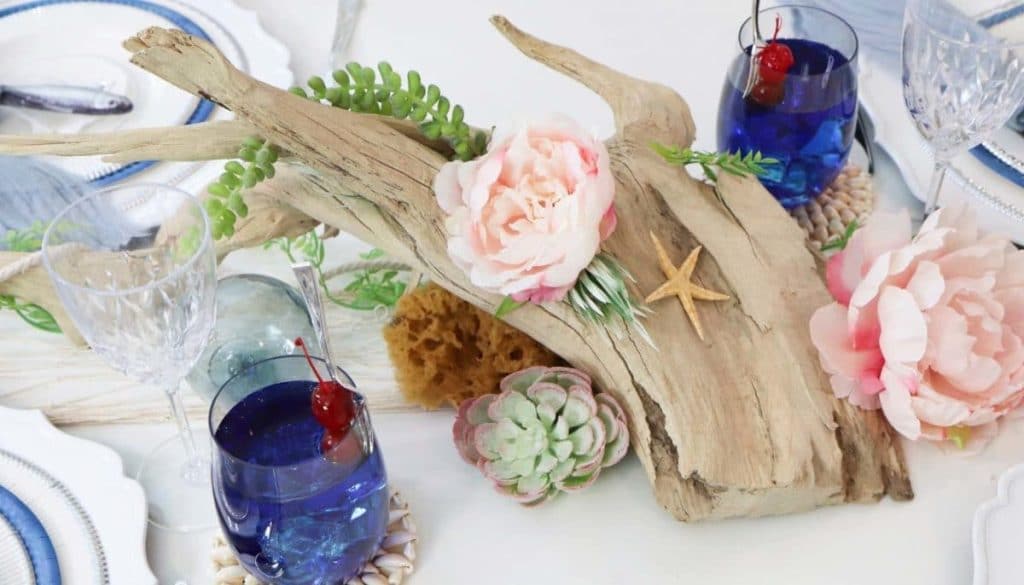 2 – Travel Inspired
If being shipwrecked is not quite your idea of a good vacation, why not focus your summer table on a Summer vacation travel theme? For my Travel-Inspired Wedding, I used a mini suitcase as a base, and added a globe and folded paper airplanes to symbolize the fun flights to new places we often take in the summers. Then, I used pieces of a map that I cut, inserted into frames, and labeled to serve as table names.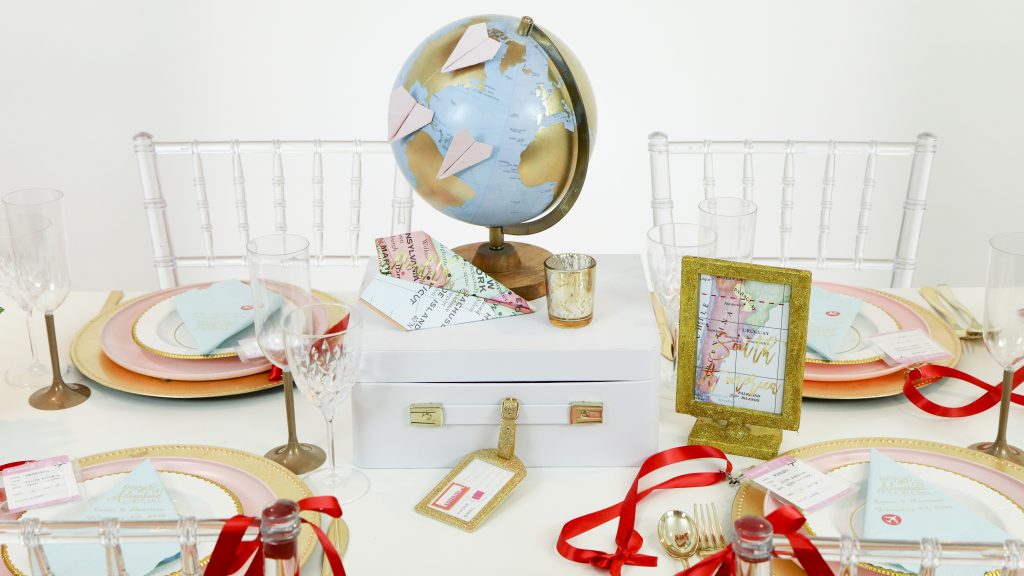 3 – Tropical-Themed
Speaking of traveling, when I think of a summer vacation I think of tropical locations and refreshing summer fruit. For this Tropical Fruit-Themed Shower, I made a bright and colorful centerpiece using tropical leaves and florals in a crisp white and gold vase. Next, I set it on top of a melon placemat I created using layered grass mats and small black seed cutouts.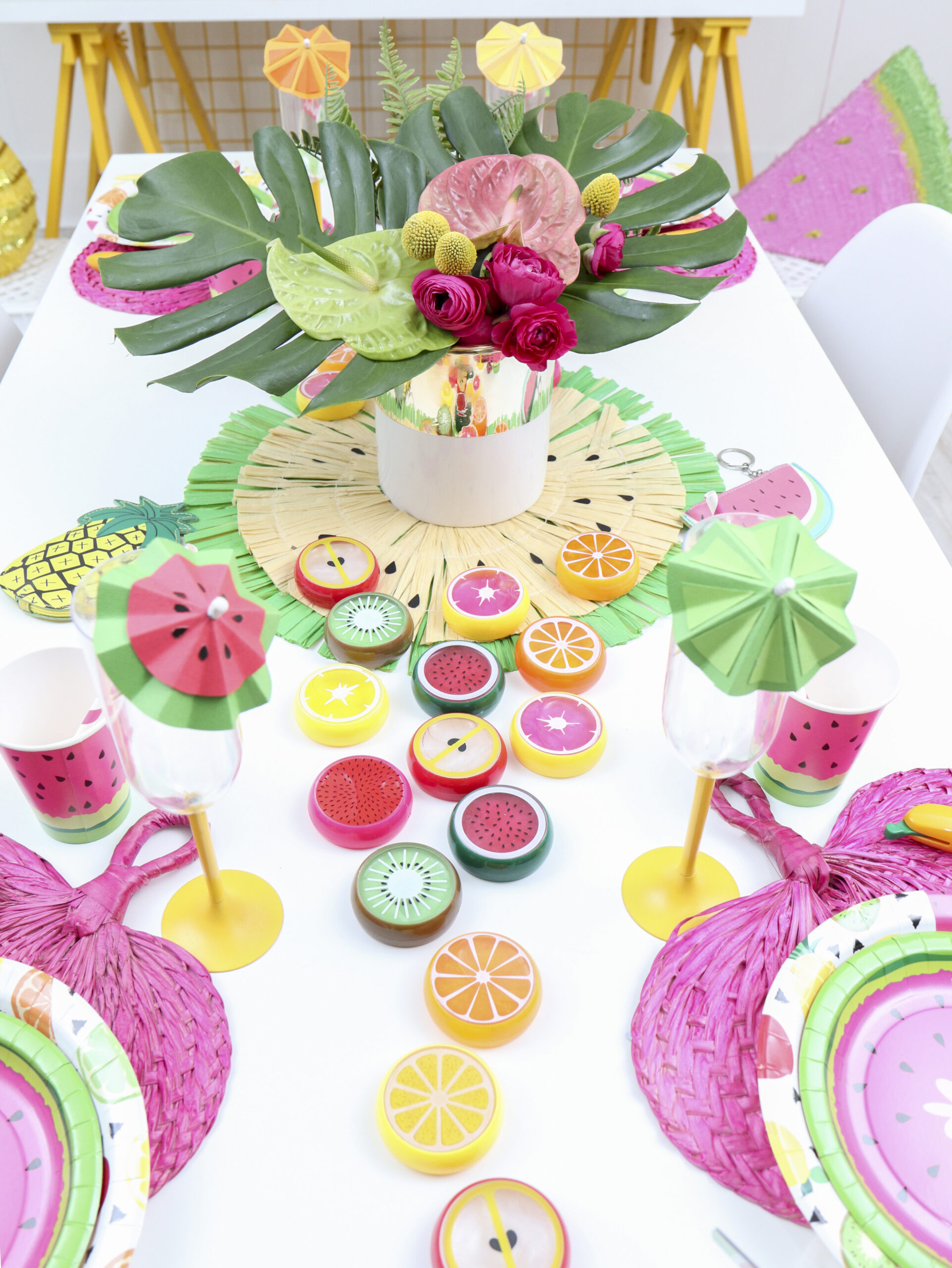 4 – Patriotic
The Fourth of July is the biggest holiday of the summer. I created affordable living centerpieces for my Fourth of July party by decorating tin cans with red, white, blue, and gold decorations, and putting succulents in them. They're great on their own, but to give them more height and prominence on my Independence Day table, I set them on top of white dessert stands.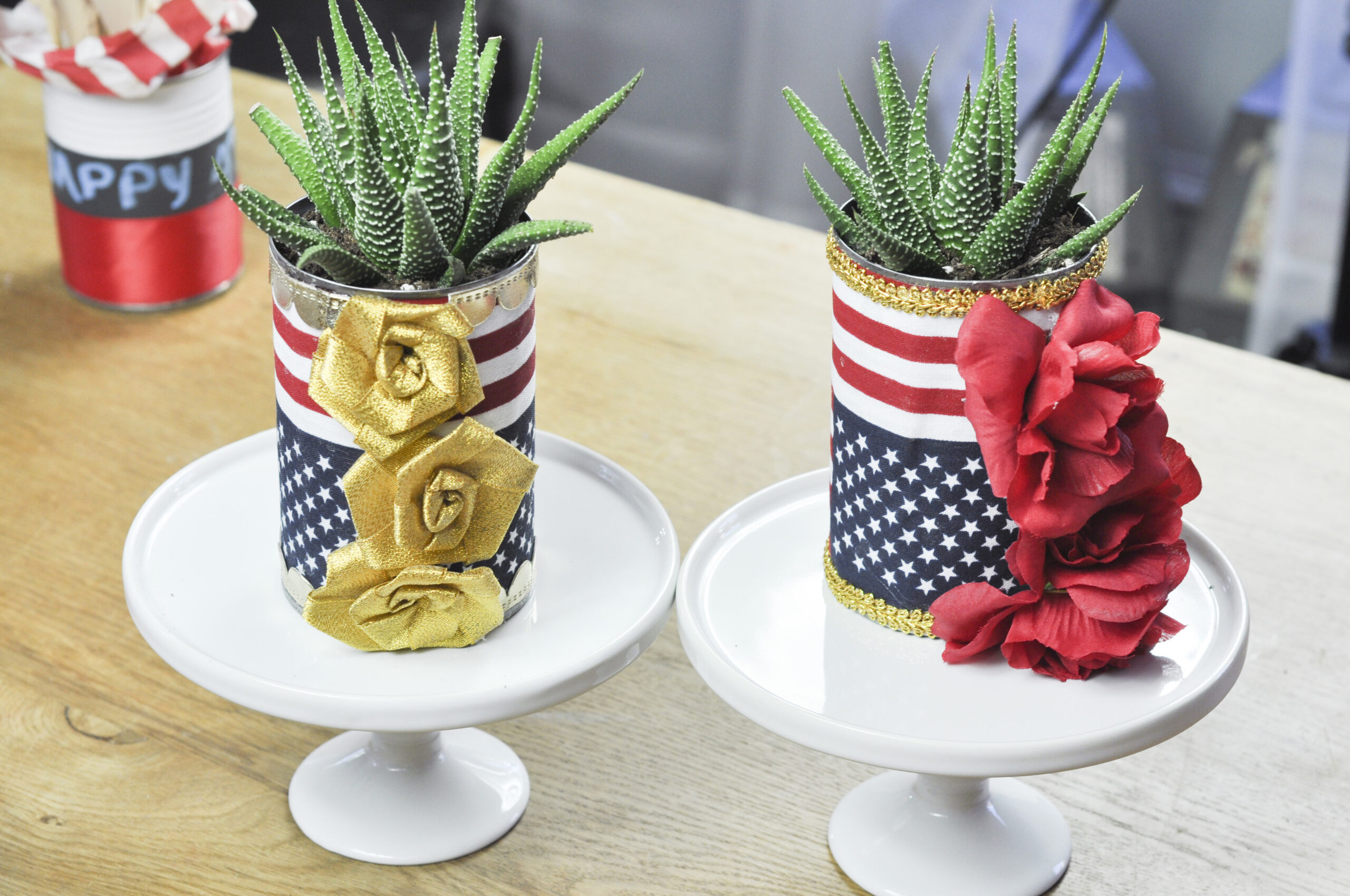 5 – County Fair-Themed
Some of my favorite summer memories are going to the County Fair, eating fun fair snacks and playing games. For a County Fair-themed Party I styled, I created a centerpiece by filling a popcorn bag with florals and a rainbow lollipop, and then stacking rolls of colored tickets next to it. Then, I added a few more details like a mason jar, votive candle, and prize ribbon table number.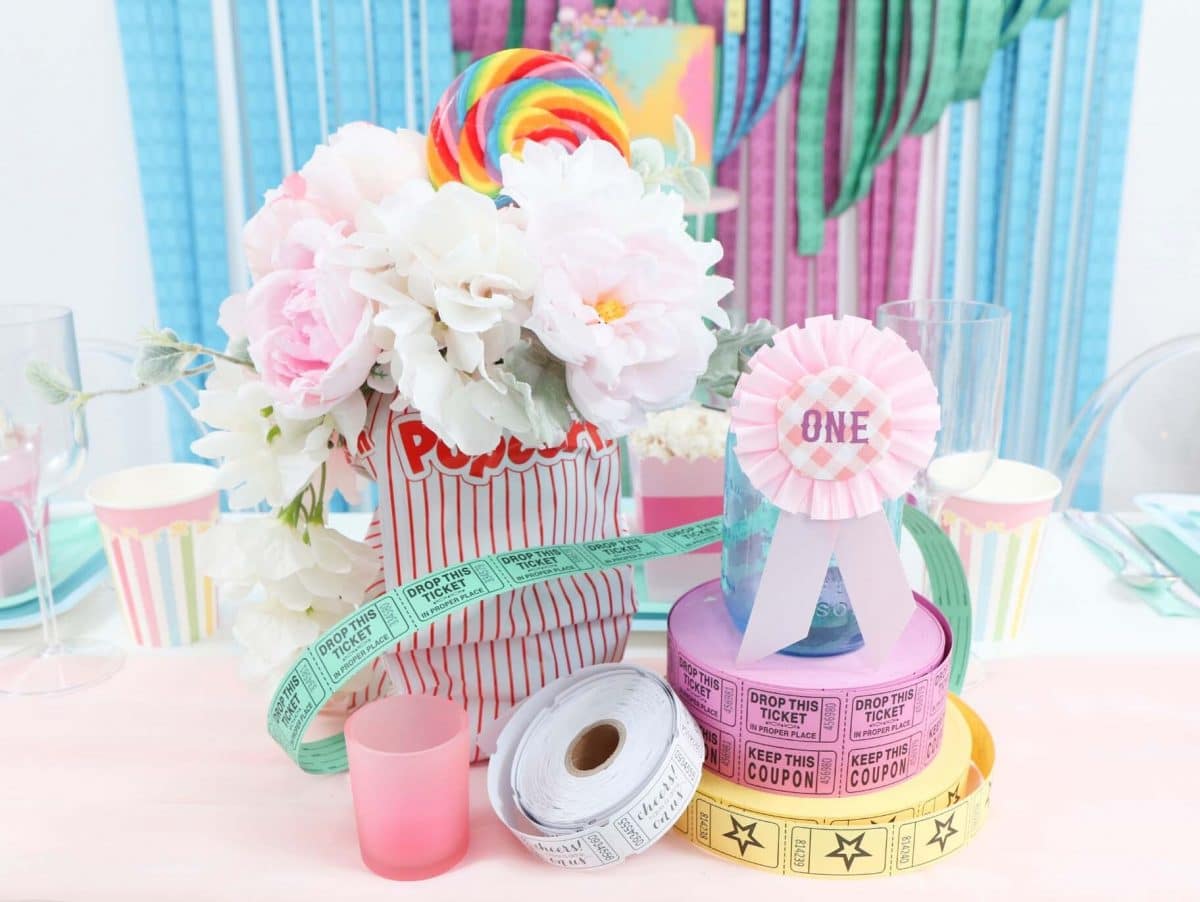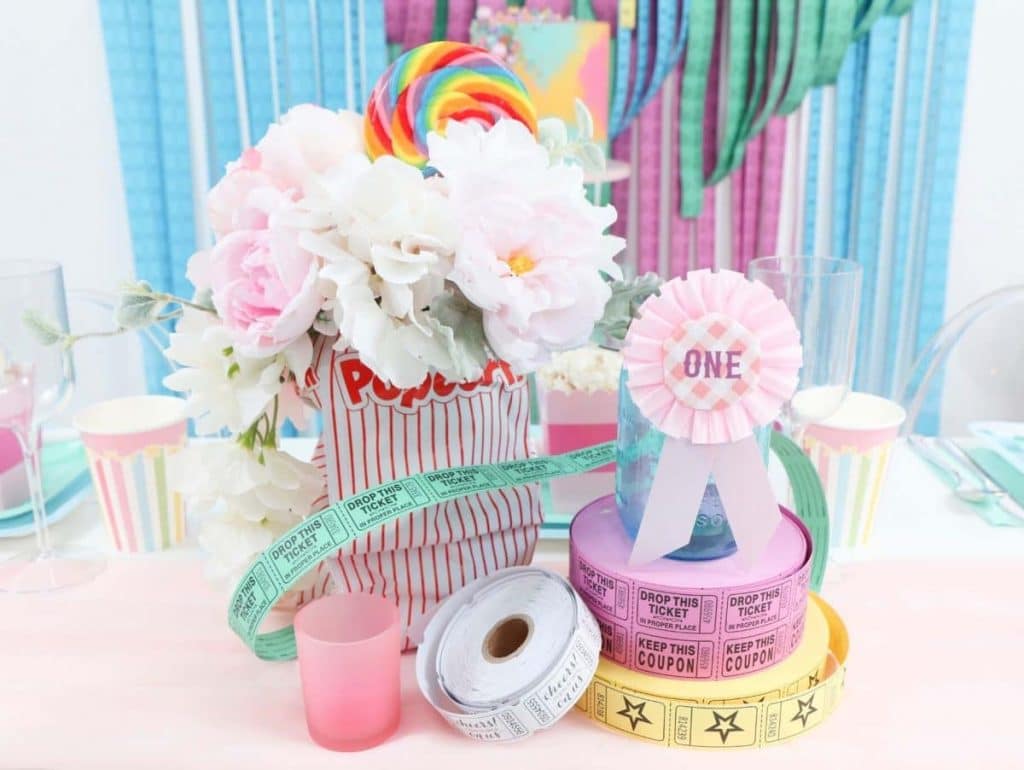 6 – Charcuterie Board
Outdoor dinner parties with friends and family are perfect when the weather is warm. For my Shibori Outdoor Tablescape, I made an attractive AND functional centerpiece by using a personalized charcuterie board covered with delicious things to nibble on before dinner was ready. Additionally, I placed some edible florals around and on the food to enhance the summer vibes.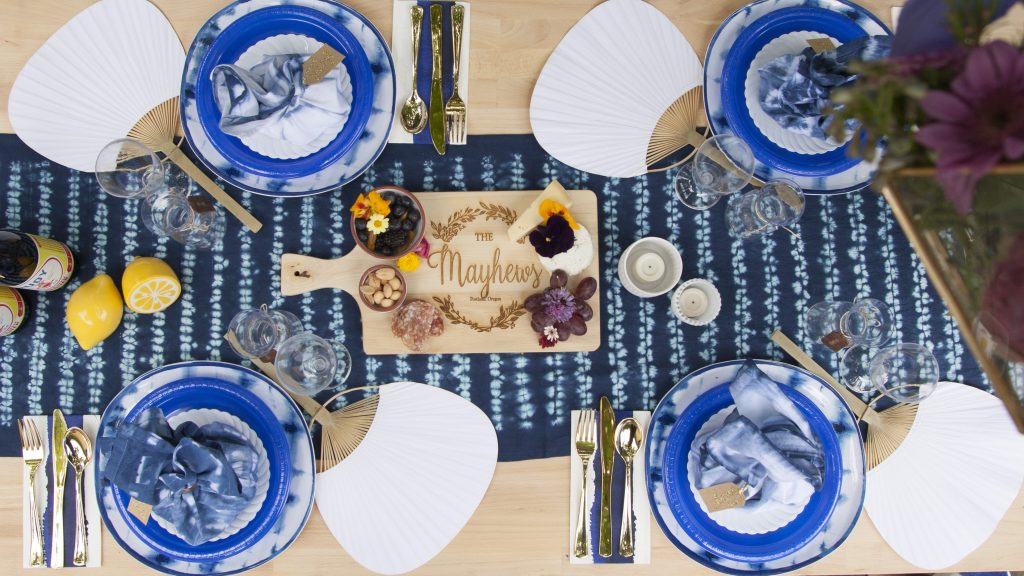 7 – Cacti &Succulents
When it's hot out, you need plants that can take the heat. For my Southwestern Style Wedding, I used cacti and succulents in a bed of multicolored pebbles for my table centerpiece. After, I placed the whole thing in a black geometric wire basket for a bolder look.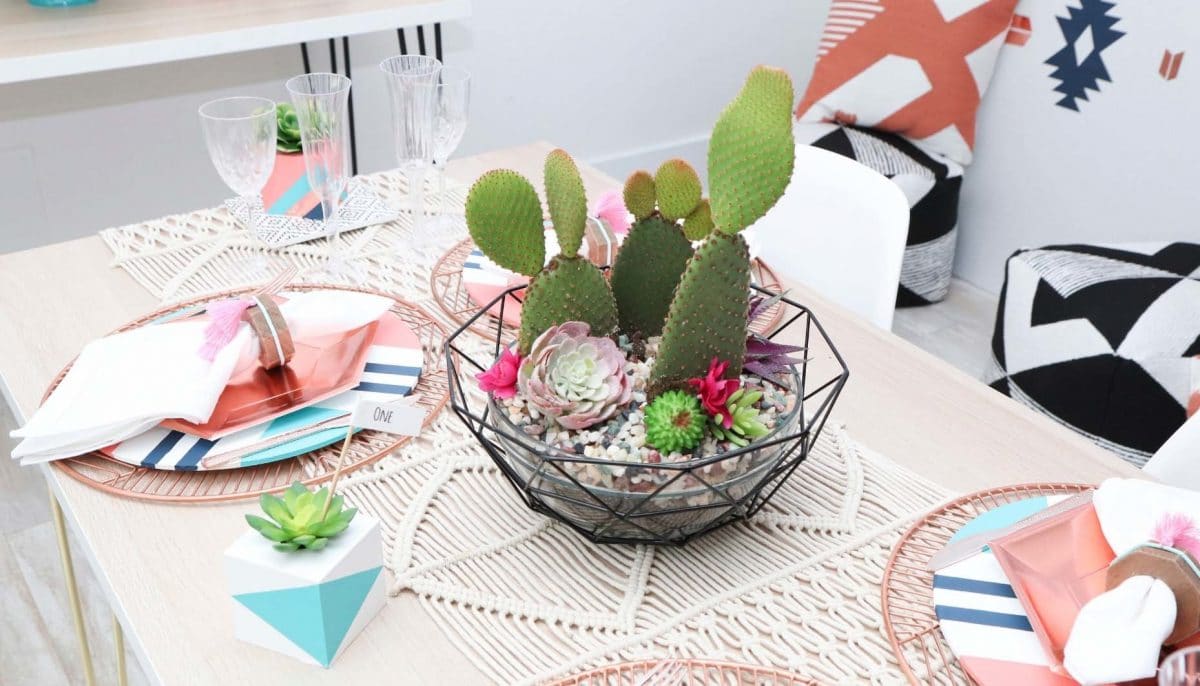 8 – Preppy Pink and Green
Although they won't last as long as cacti in the summer heat, florals are always a great option for a party centerpiece. For my Preppy Pink and Green Wedding tables I filled rectangular planters with tons of gorgeous pink blooms, surrounded by lush greenery. I painted the planters pink, with black and white stripes to match my table runners. In front of the planters, I added pink and gold decorative pineapples labeled with the bride and groom's names for the couple's table, and table numbers for the guest tables.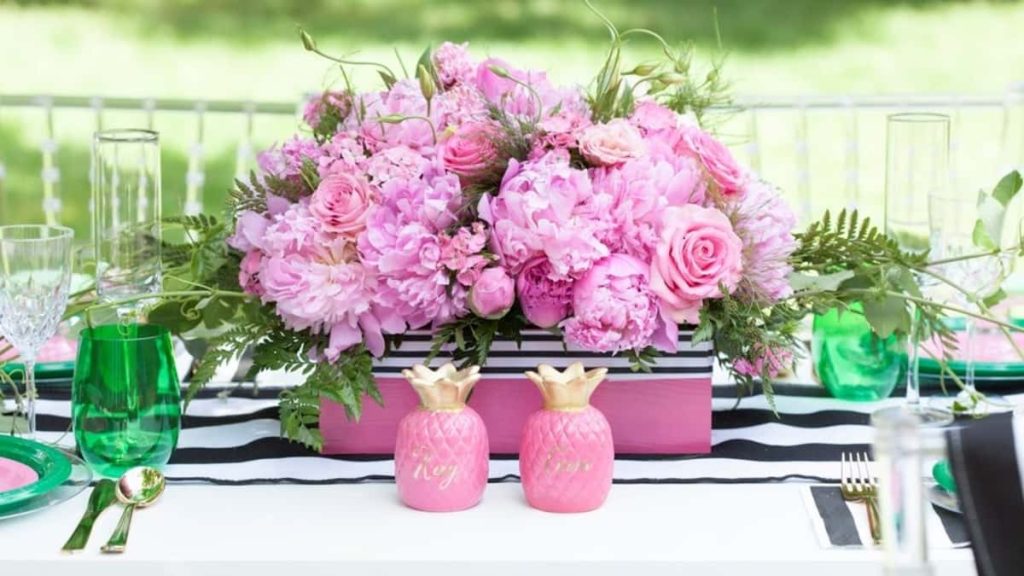 9 – Terrariums
For a more simplified floral look, take inspiration from my Butterfly Bridal Shower and use geometric terrariums, each with a different type of flower in them. It's a great way to show off the party color scheme. I also added a butterfly to my center terrarium and around the bases of the others, which really made the whole party feel summery, even though it was held indoors.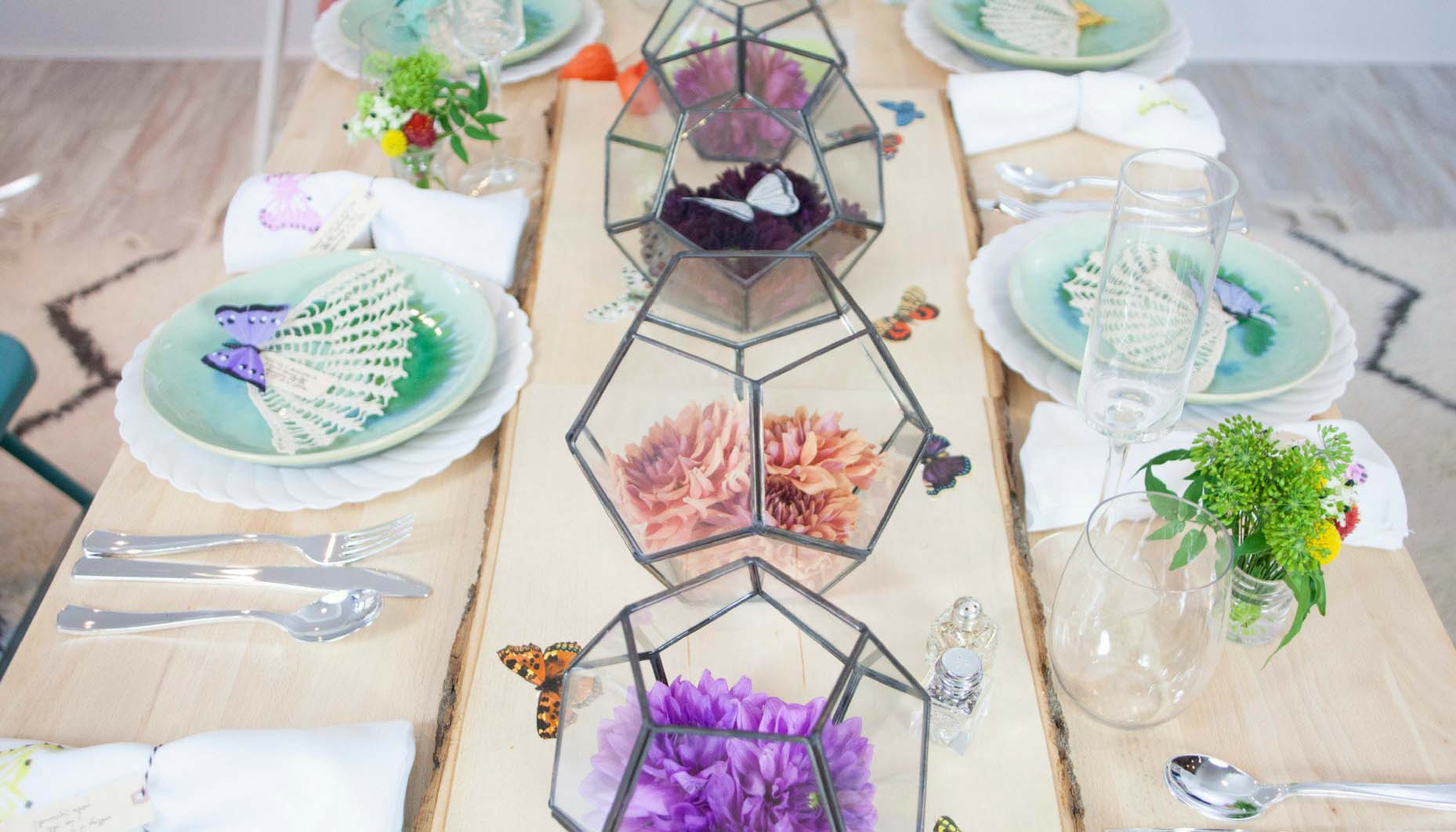 10 – Golf-Themed
This theme could technically work at any point during the year, but the outdoorsy vibe of my Golf-Themed Bridal Shower just makes me think of summer. I used faux grass as a base, and added kid's golf clubs that I painted in the party's color scheme and tied together with florals in the center. Additional golf details like tees, a ball, and a "sand trap" I made in a fish bowl completed the Hole-in-One centerpiece.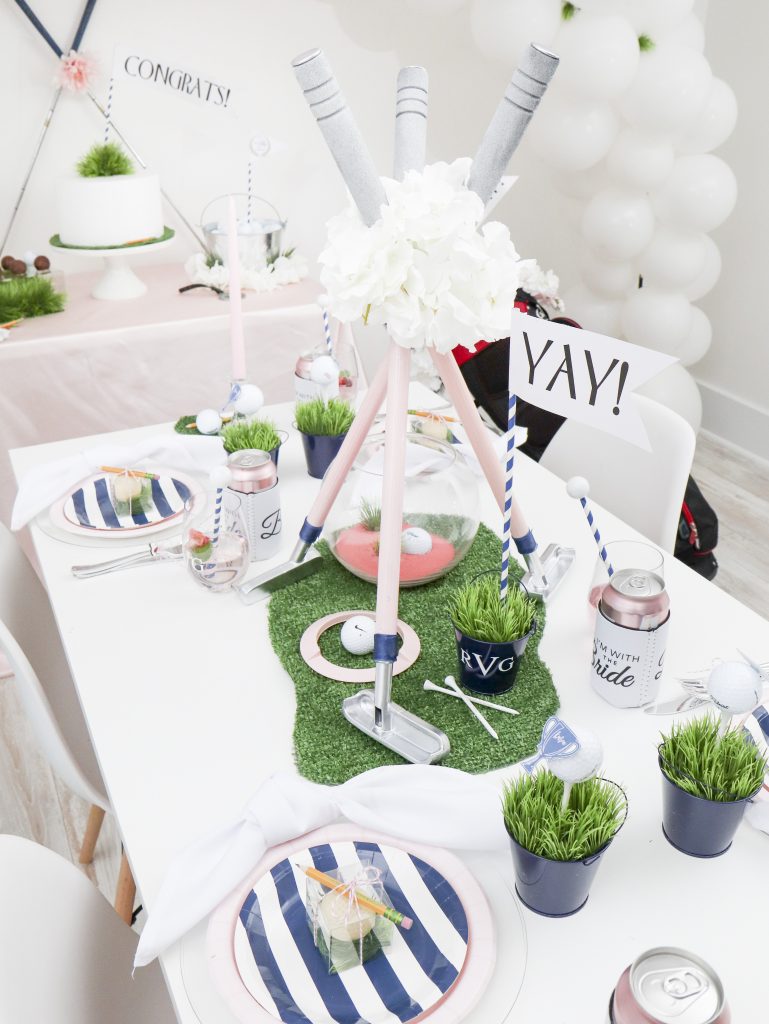 Which one of these DIY Summer Table Centerpieces is your favorite? I'd love to hear your thoughts in the comments below.
And for more Summer Party fun, check out my 10 Tips for Throwing Summer Birthday Parties, and my 4th of July Patriotic Block Party!
Happy DIYing!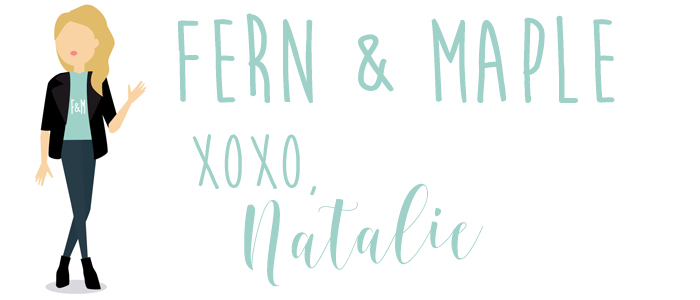 PIN FOR LATER: