Did you ever have make-believe tea parties when you were a kid? I definitely did, and I loved being able to share that magical fun with my children when they were young. It got me thinking, though – why limit the tea party magic to childhood? There are plenty of reasons for adults to celebrate life with a spot of tea and some finger sandwiches. So I've compiled some of my top tips for throwing a tea party for kids OR adults.
P.S. For an easy one-stop shopping list for Tea Party Essentials, check out my Amazon shop!
How to Set up a Terrific Tea Party for Kids or Adults
1 – Pick pastels.
The first thing I do with any party I style is think about the theme and color scheme. For tea parties, I almost always go with an English Garden theme, with a pastel color scheme. Soft pastels lend themselves perfectly to the feel of a spring day in the garden, and create a relaxing vibe for your tea party. This doesn't mean you can't add some bolder colors here or there (green goes especially well with the garden vibe), but keep the main colors soft and sweet, like I did for my Pastels and Pearls Easter Tea Party for kids.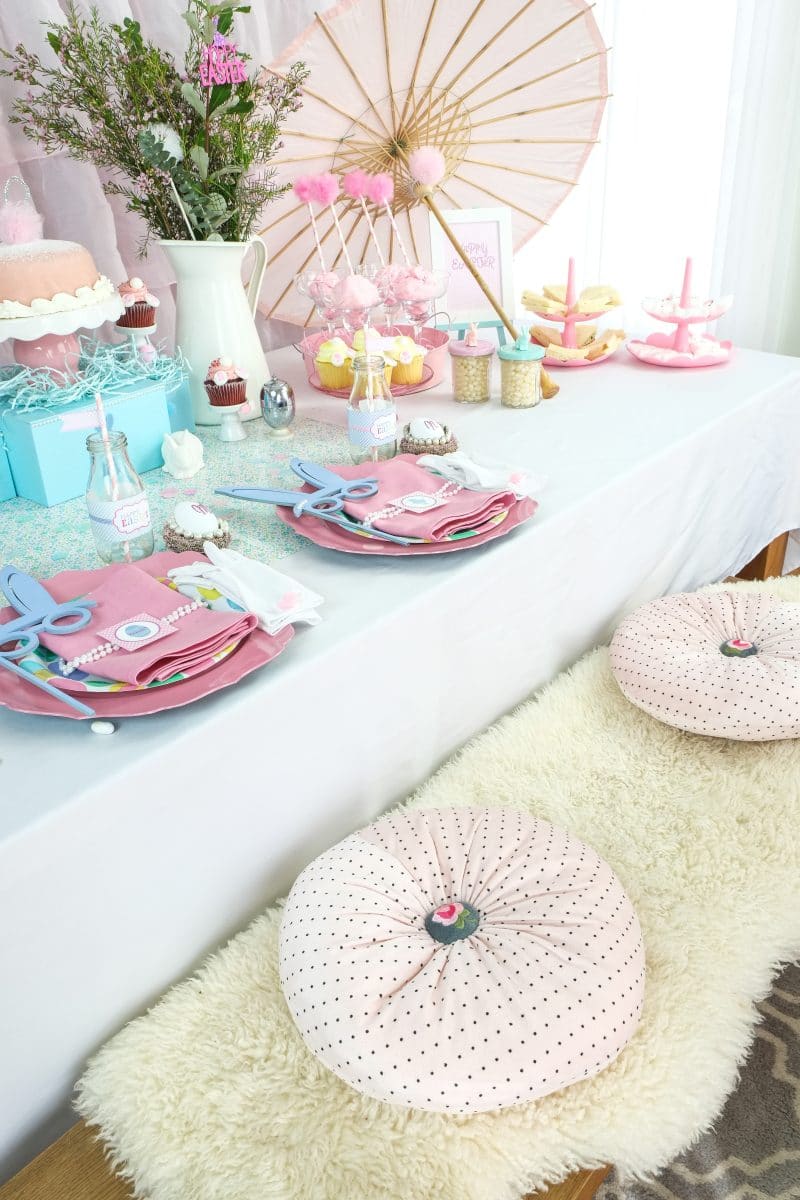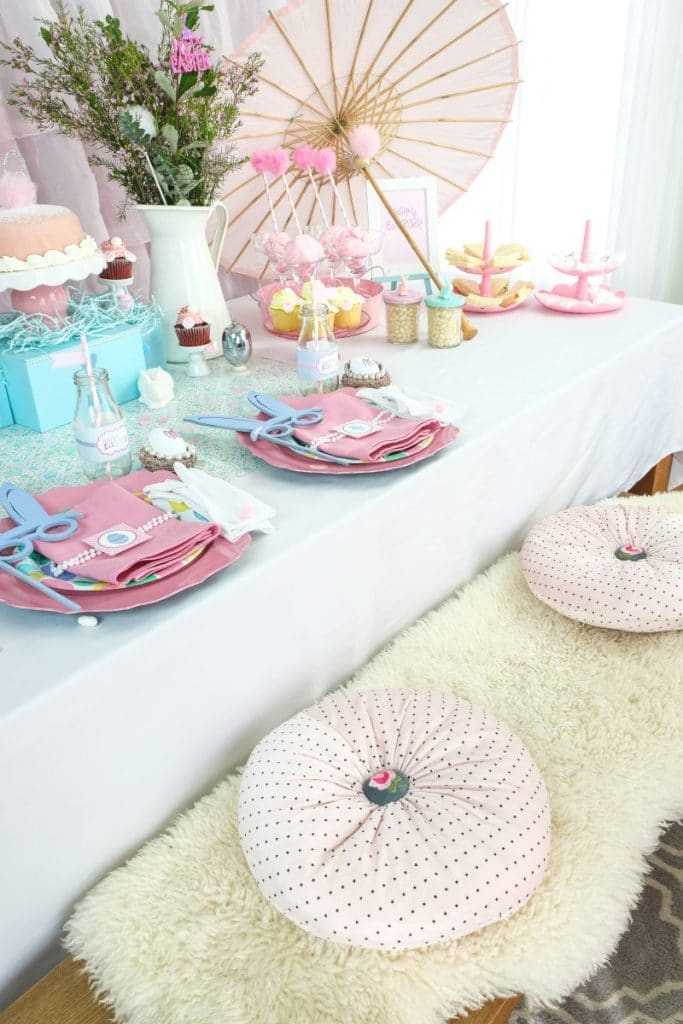 2 – Create high-impact backdrops.
Don't be intimidated by backdrops. You can create easy DIY Backdrops perfect for tea parties with simple and inexpensive materials, like boxwood panels or even wrapping paper! For my adults' Tea Party-themed Bridgerton Watch Party, I did both – created a wall of faux boxwood for the garden vibe, and used pastel crown wrapping paper for an elegant royal feel. Adding framed hats added to the elegance.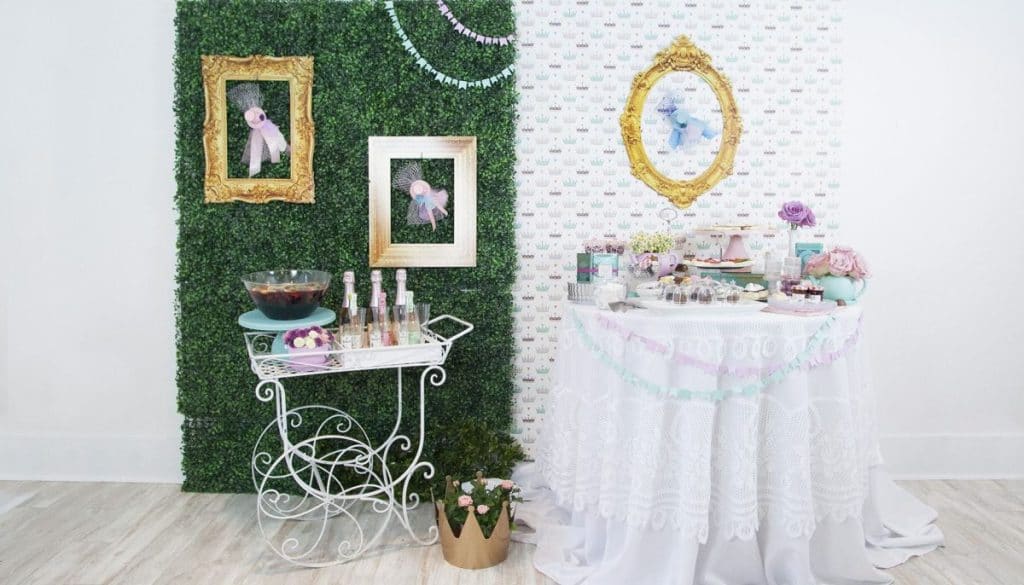 3 – Add some tea party elegance.
Speaking of elegance, there are so many ways to add more to your tea party to make the whole thing feel fancier. For my Fresh Spring Easter Tea Party for Kids, I draped pearls throughout my tablescape, and set out tiaras, bejeweled mirrors, and music boxes to the decor.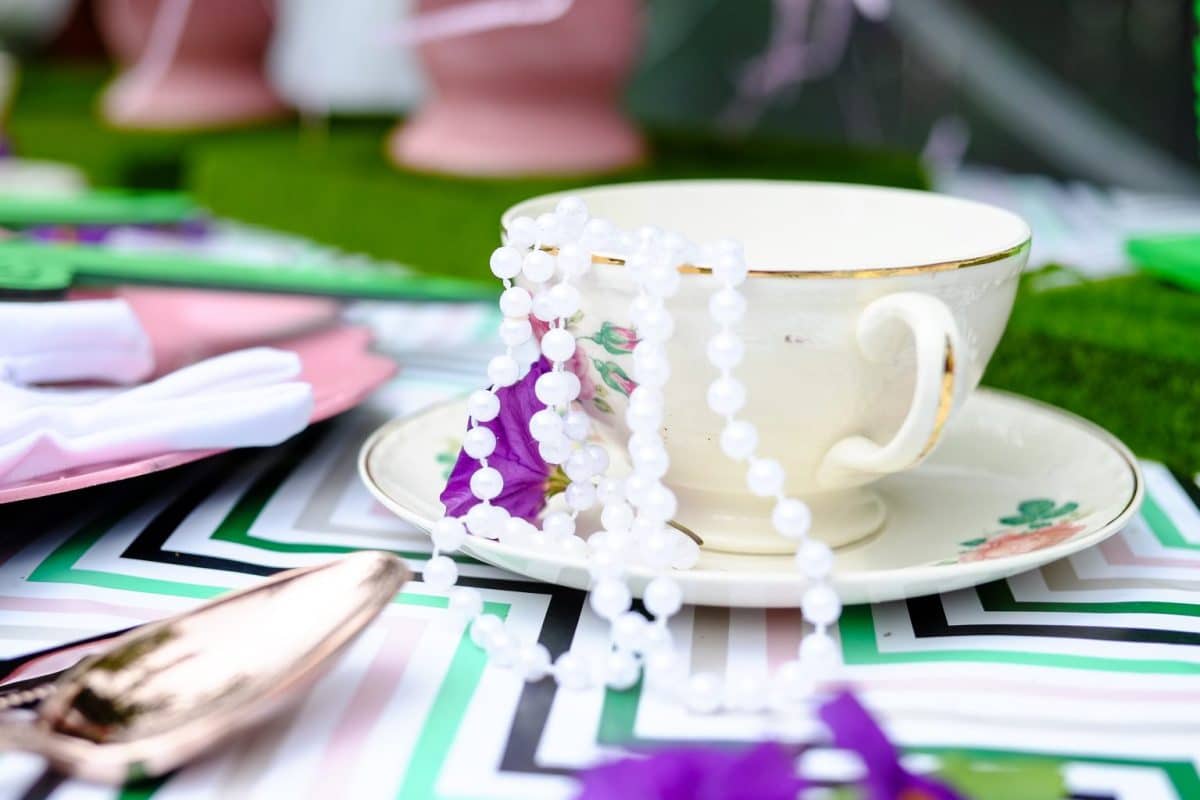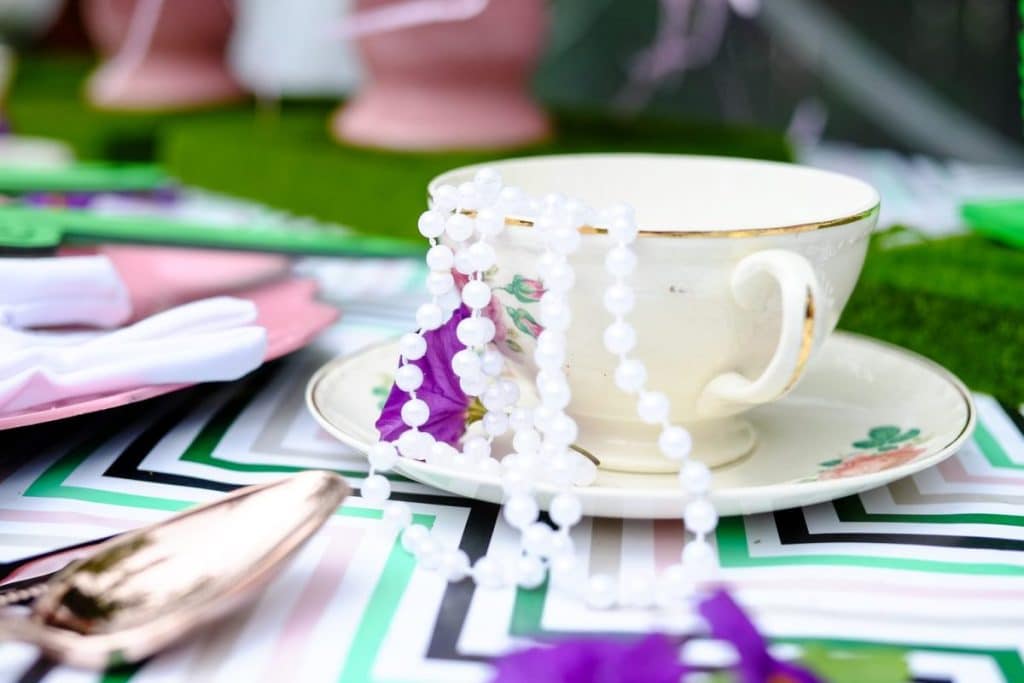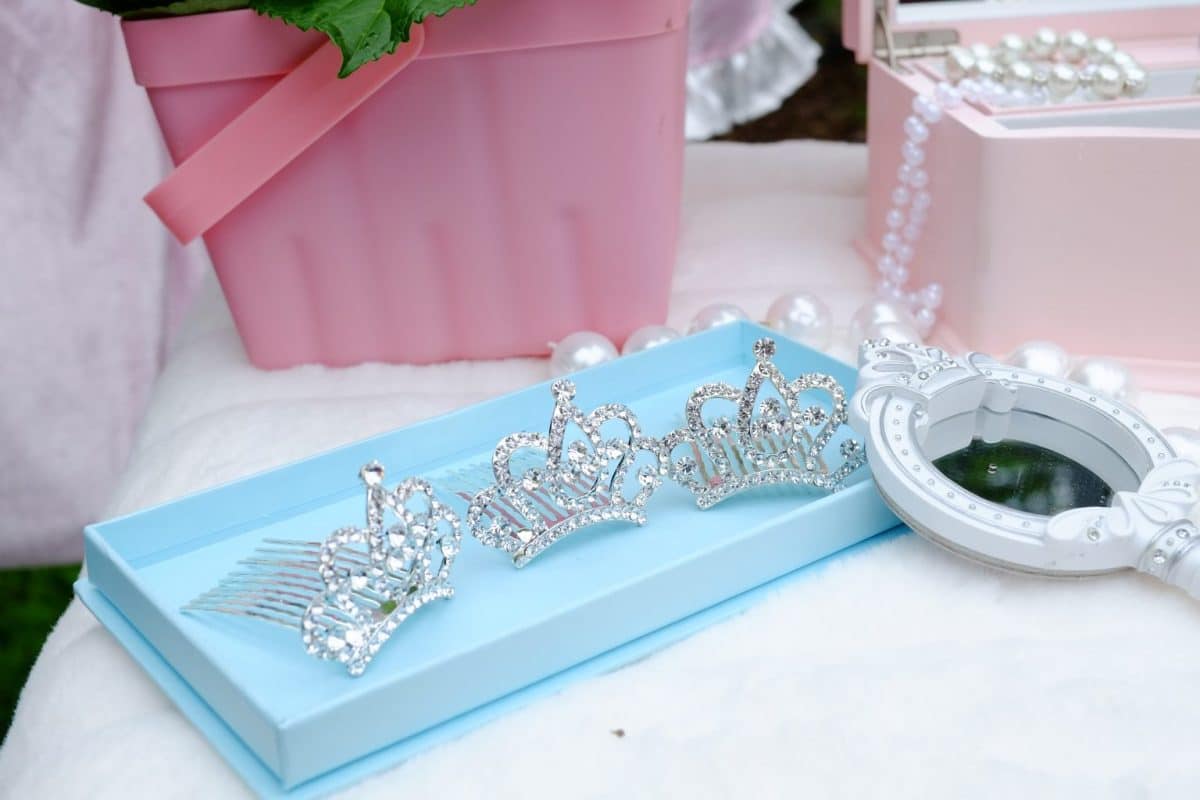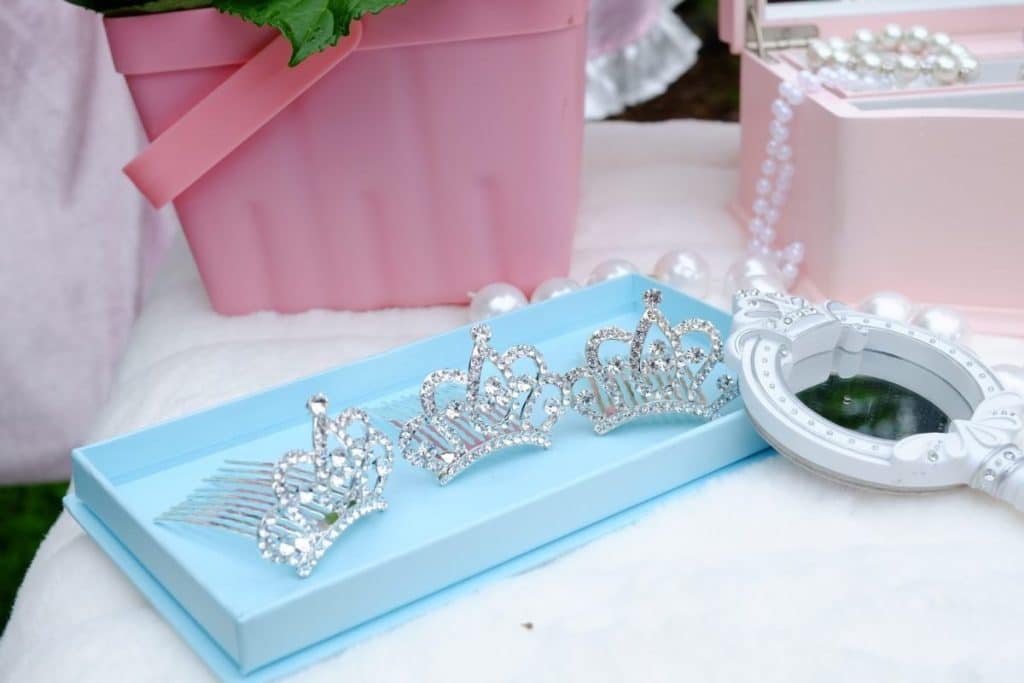 4 – Focus on the florals.
Florals are an absolute must for any tea party decor. More than anything else, they give the full English garden feel. But don't feel limited to just using them in vases. You can create a table runner of florals, add them to place settings – you can even use edible florals for garnishes for tea or food! For my Fairy Tea Party, I added sprigs of lavender to my place settings for a bit of calming aroma.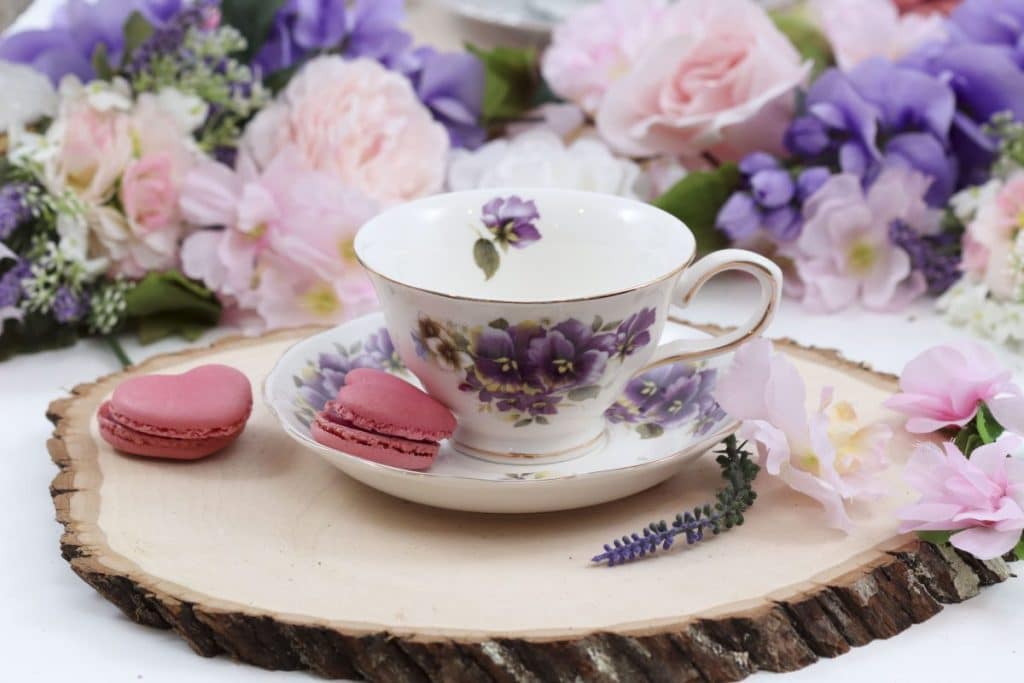 5 – Use teapots and teacups for decor.
One of my favorite ways to add florals to my tea party is in teacup and teapot planters. How cute are they? But I also love incorporating tea accoutrements as table centerpieces. There are so many pretty teapots and teacups – they make the perfect decor.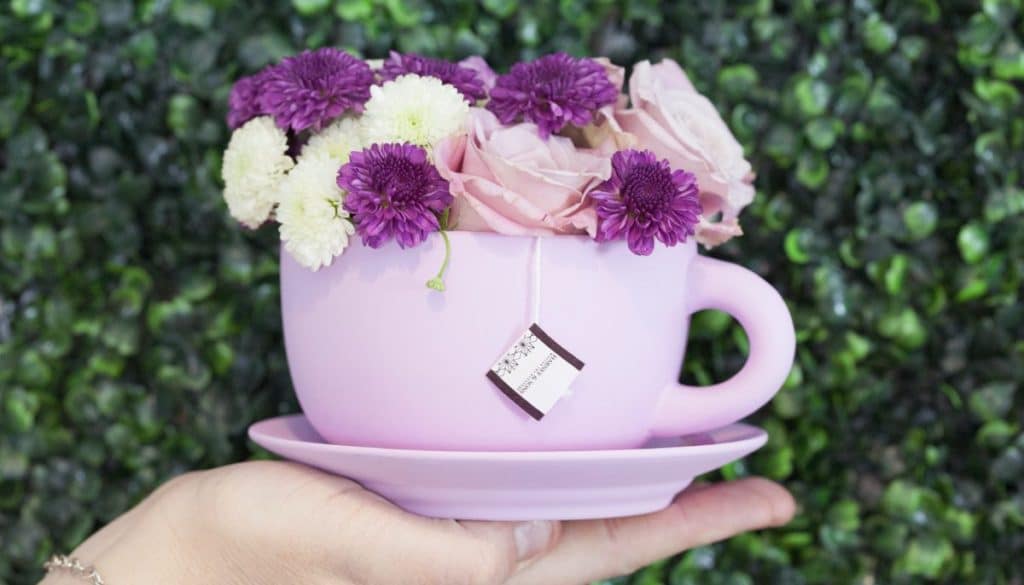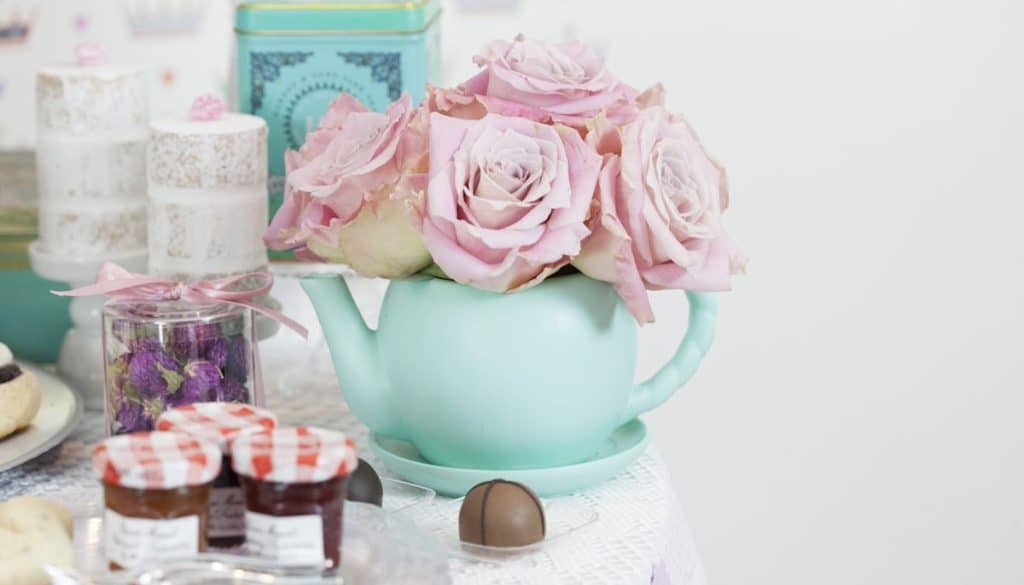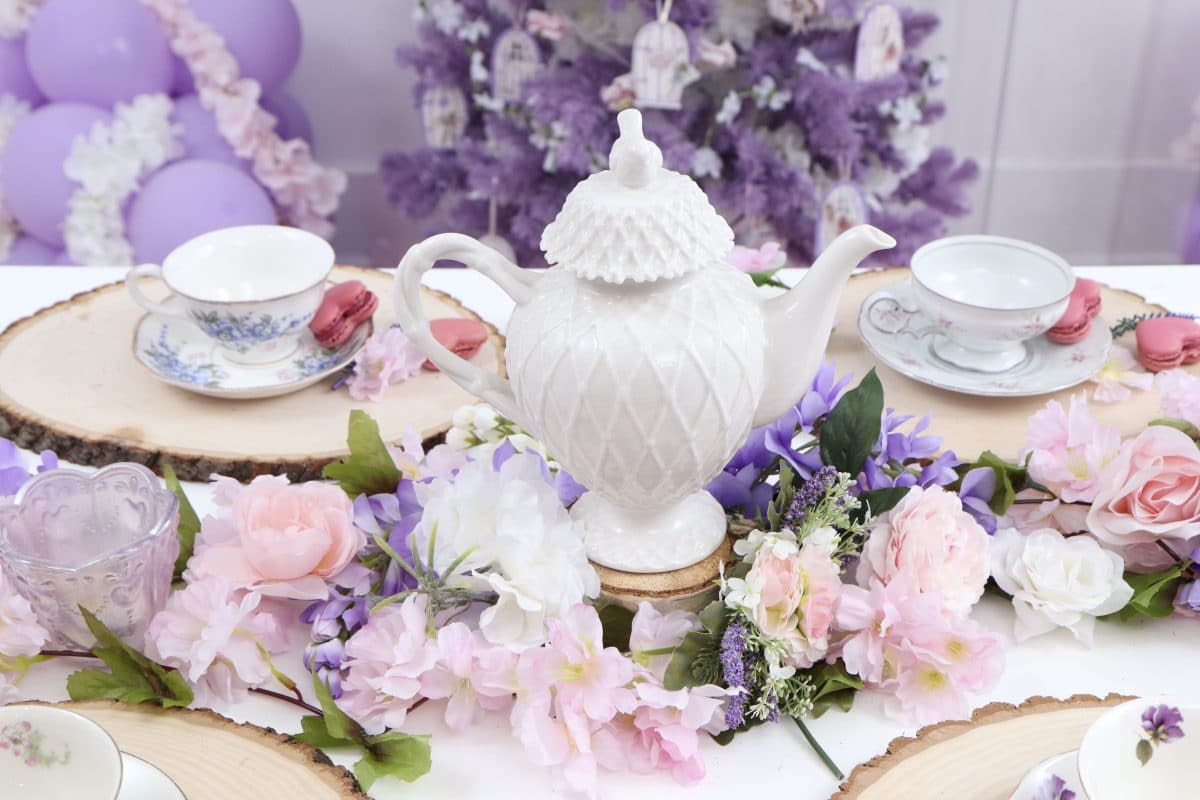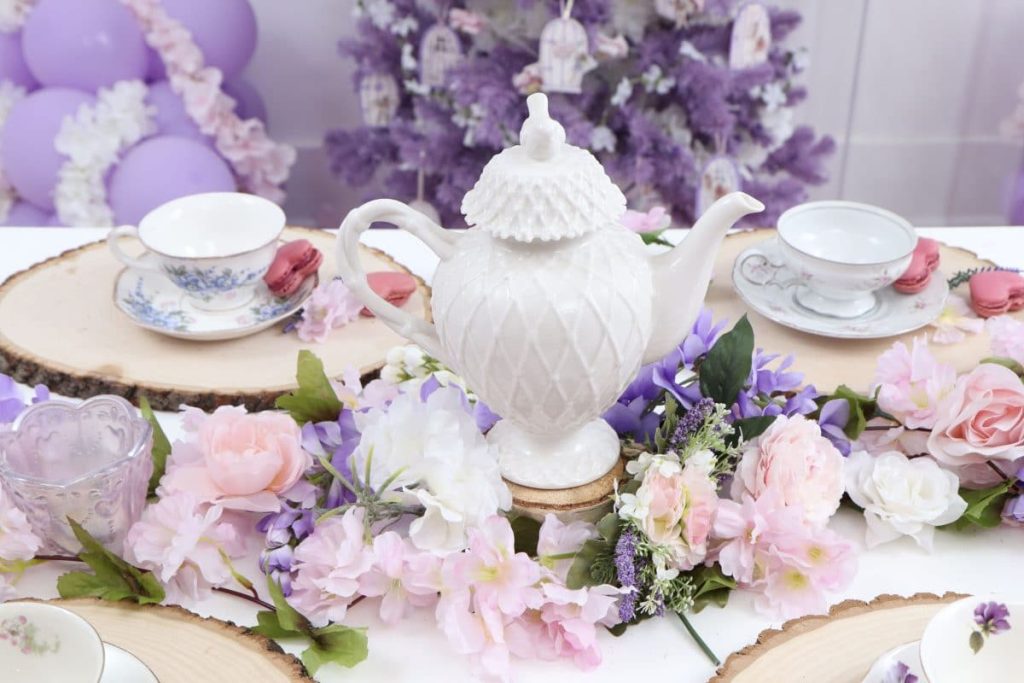 6 – Use cans of tea for decor.
In addition to teacups and teapots, you can use actual tea canisters for decor as well! Tea often comes in gorgeous and elegant containers – don't just put them on the drink cart – place them throughout your tea party for easy and effortless decorations!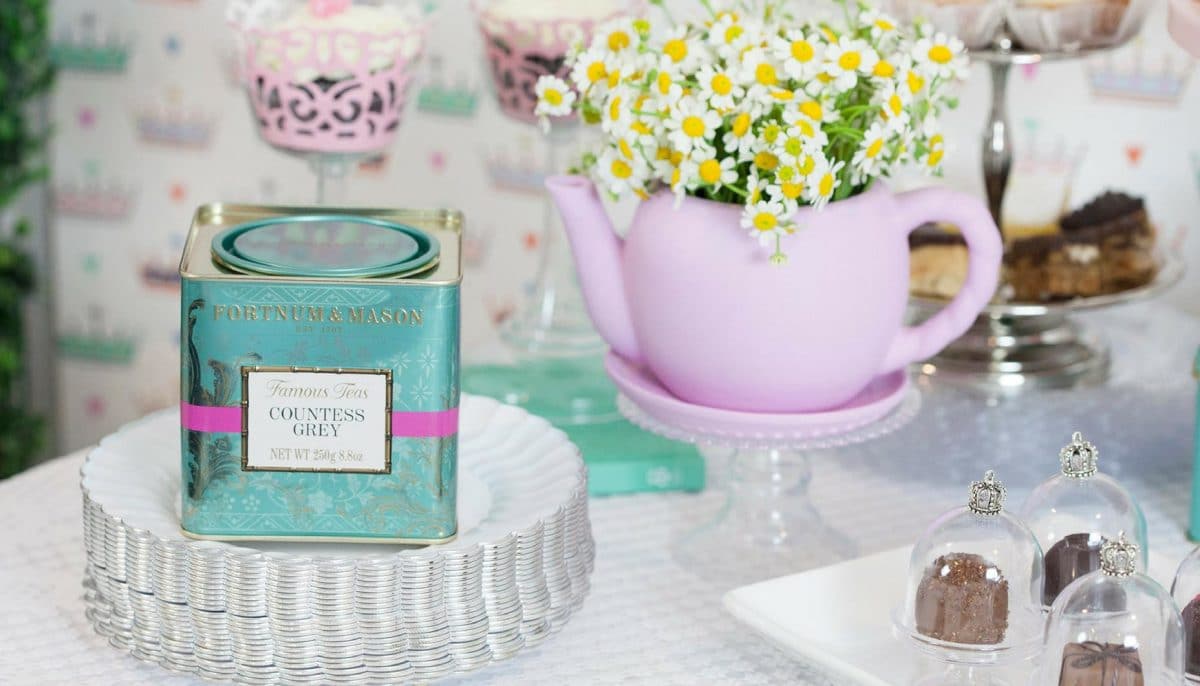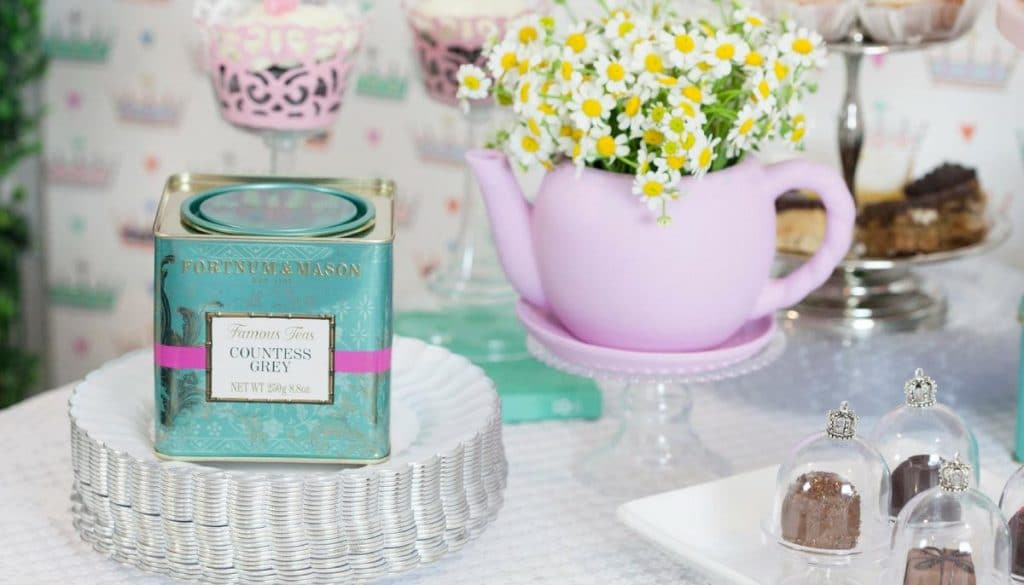 7 – Serve more than just tea at your tea party.
You have to serve tea at a tea party, of course. But don't make the mistake of ONLY serving tea. You may have guests that don't like tea, don't want caffeine, or, if adults, are looking for something with a bit more…bite…if you know what I mean. Serve a variety of drinks, both alcoholic and not, so all of your guests have something to drink. I have a recipe for a delicious Pimm's Punch you can find HERE.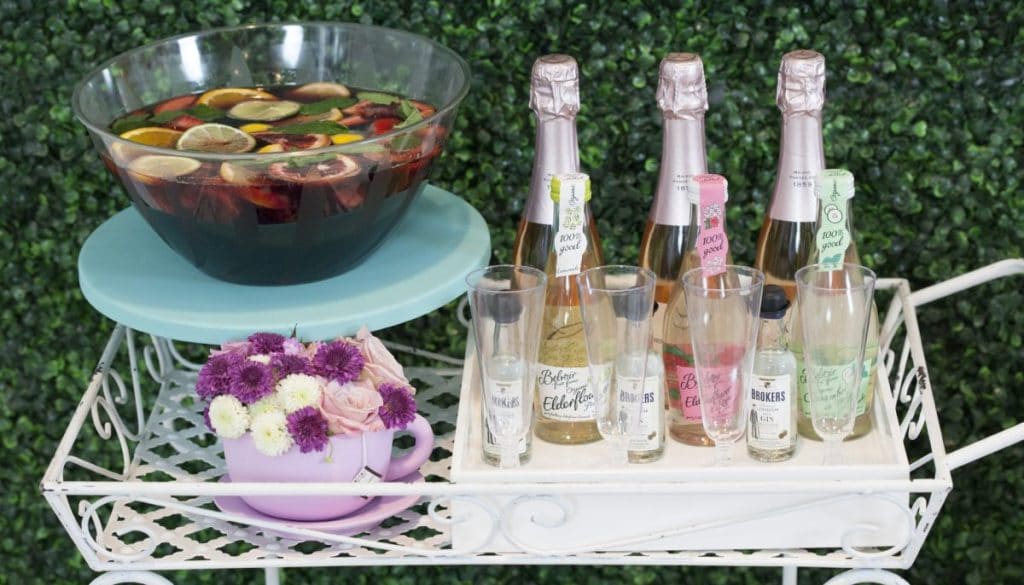 8 – Provide finger foods.
Another mistake to avoid is not serving food. A person can only drink so much tea without anything in their stomach! But tea parties call for delicate finger foods, not heavy entrees. Think open-faced finger sandwiches, or biscuits and jam. Everyone will feel so dainty munching on these mini meals. Just make sure to have enough!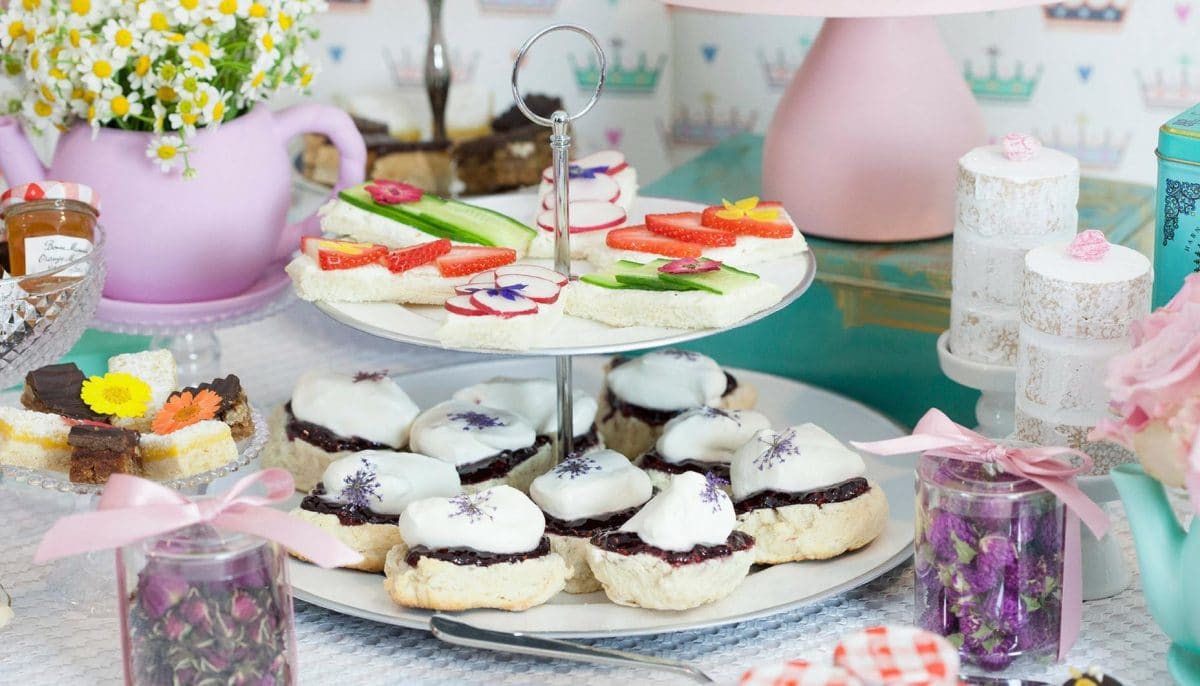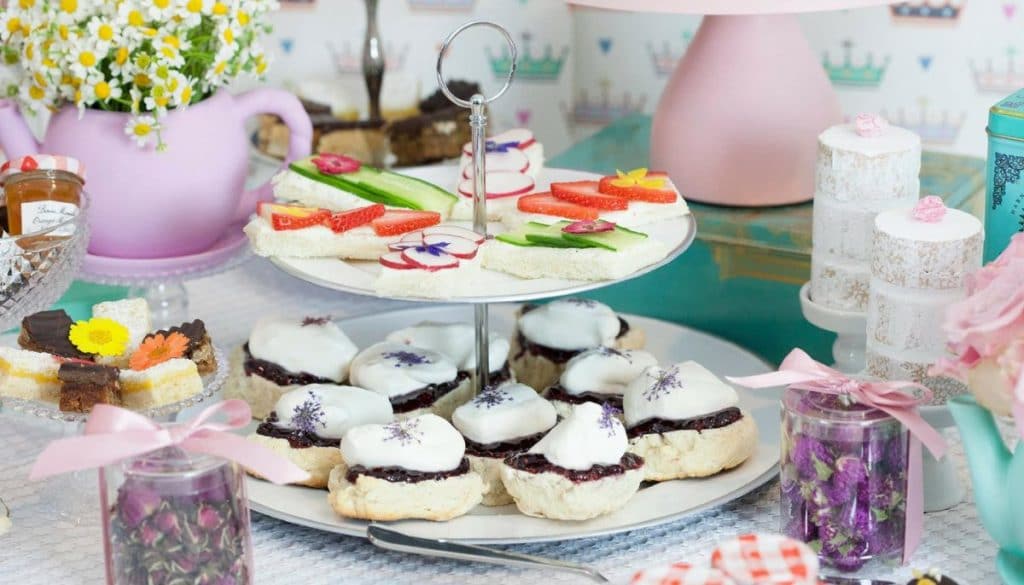 9 – Don't forget desserts.
Similarly, don't skimp on the desserts. There are tons of cute finger-sized desserts you can serve to go with your petite party theme. Try tiny dessert bars, fancy chocolates in mini cake domes, or, for kids, cotton candy "martinis".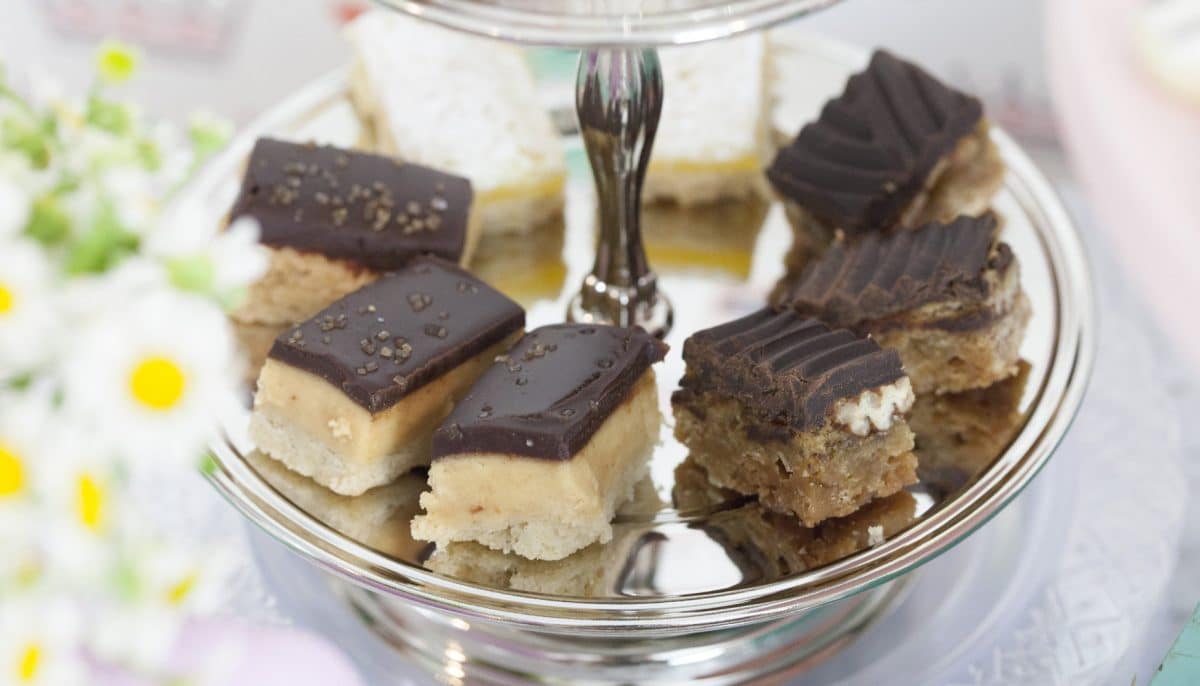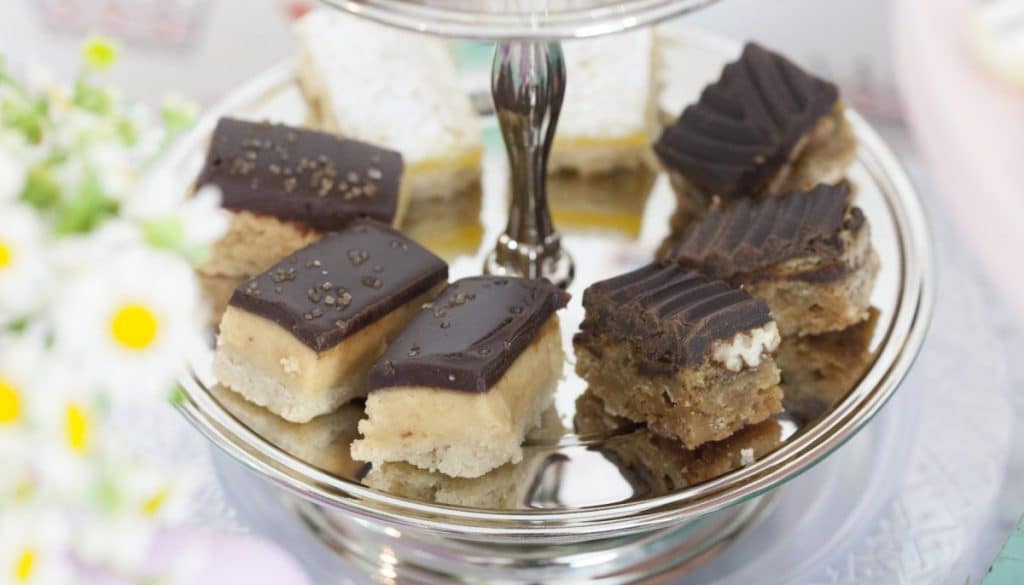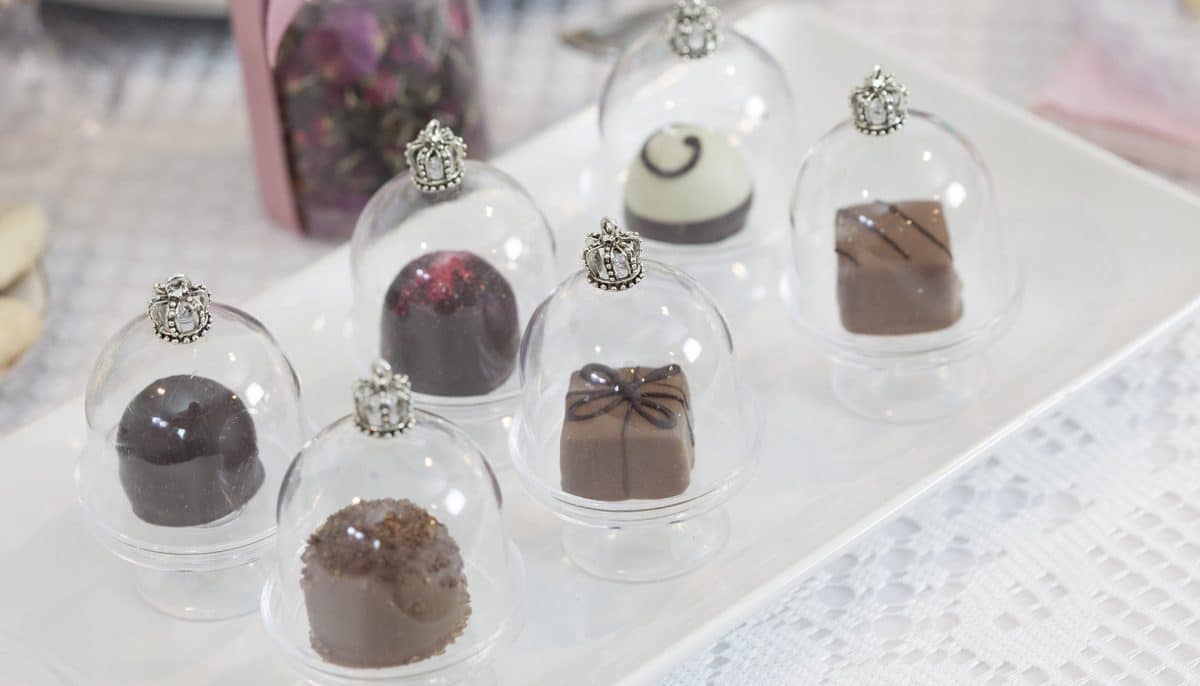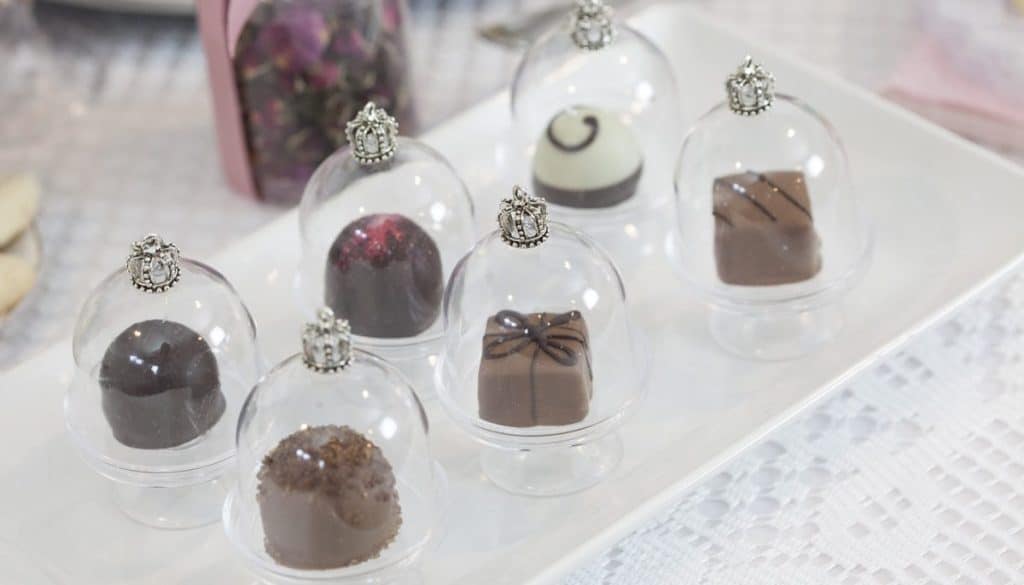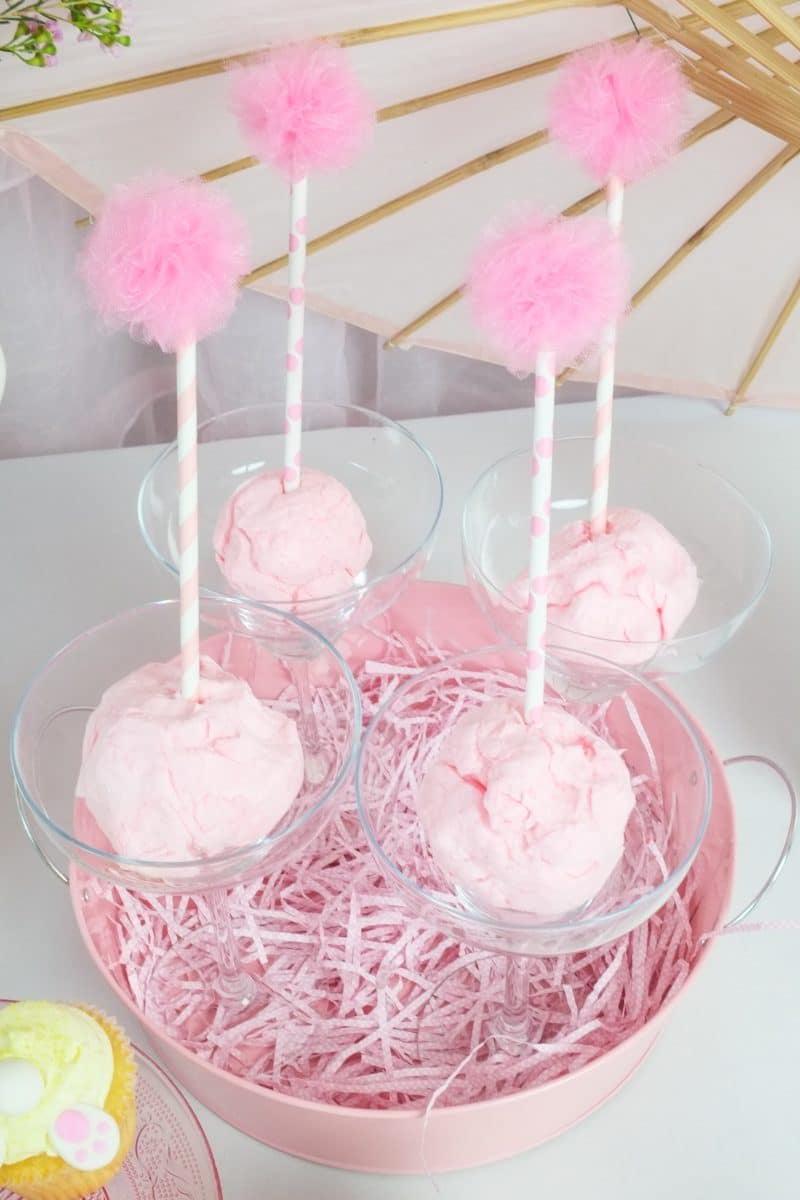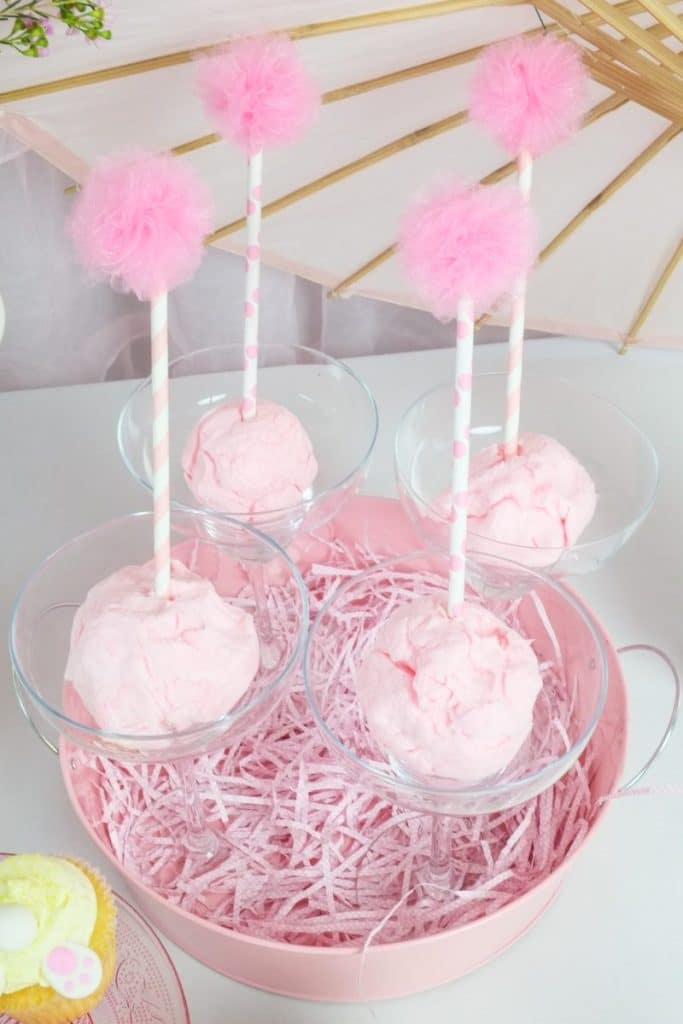 10 – Thank your guests with tea party take-home favors.
Don't let your guests leave empty-handed. For kids, I like providing interactive things like bubbles or craft kits. Or, to stay more on theme, I set out white dress up gloves at each place setting. For adults, I love sticking with the English Garden theme and giving dried florals in pretty containers. Alternatively, mini jars of jam are sure to make people smile.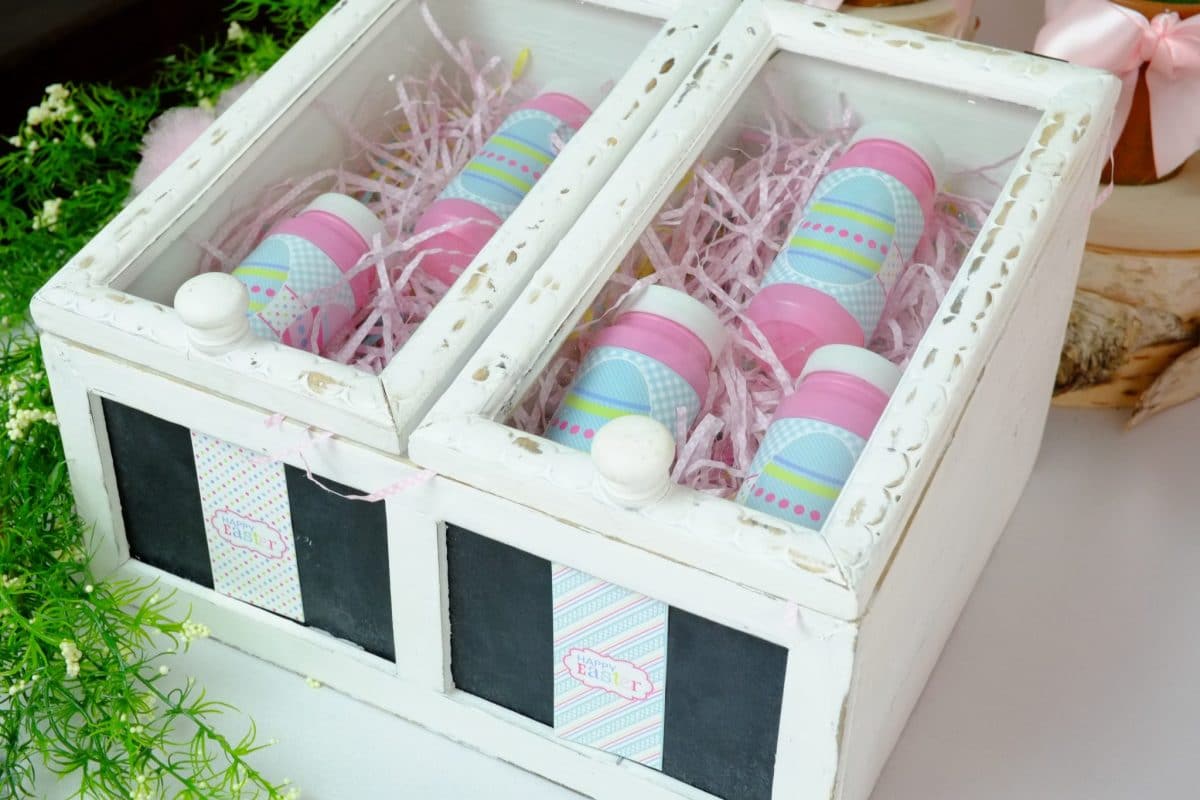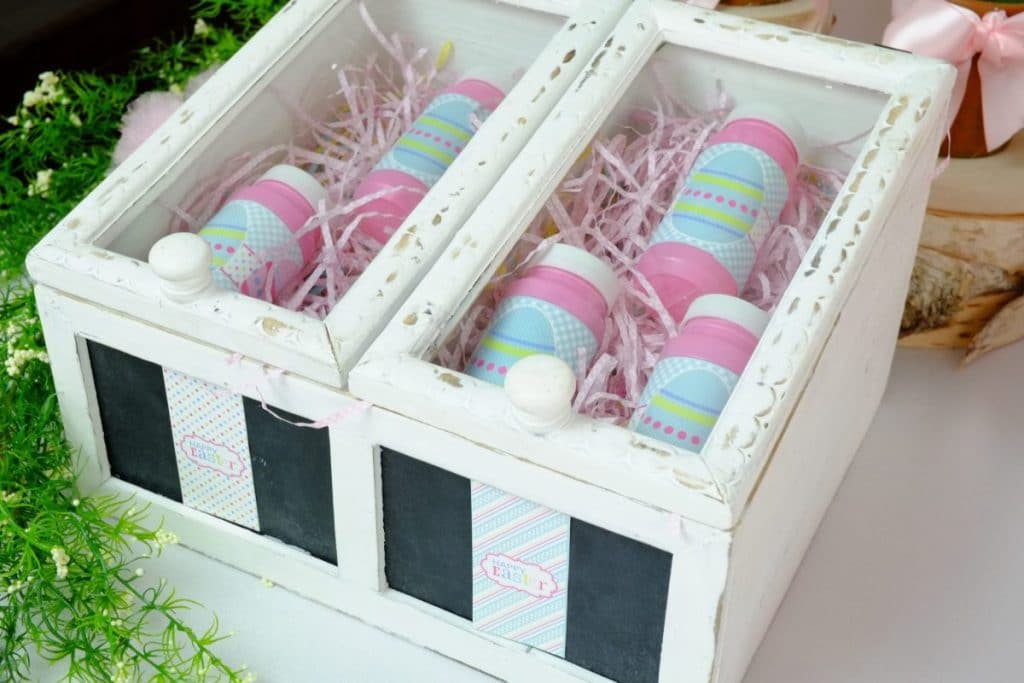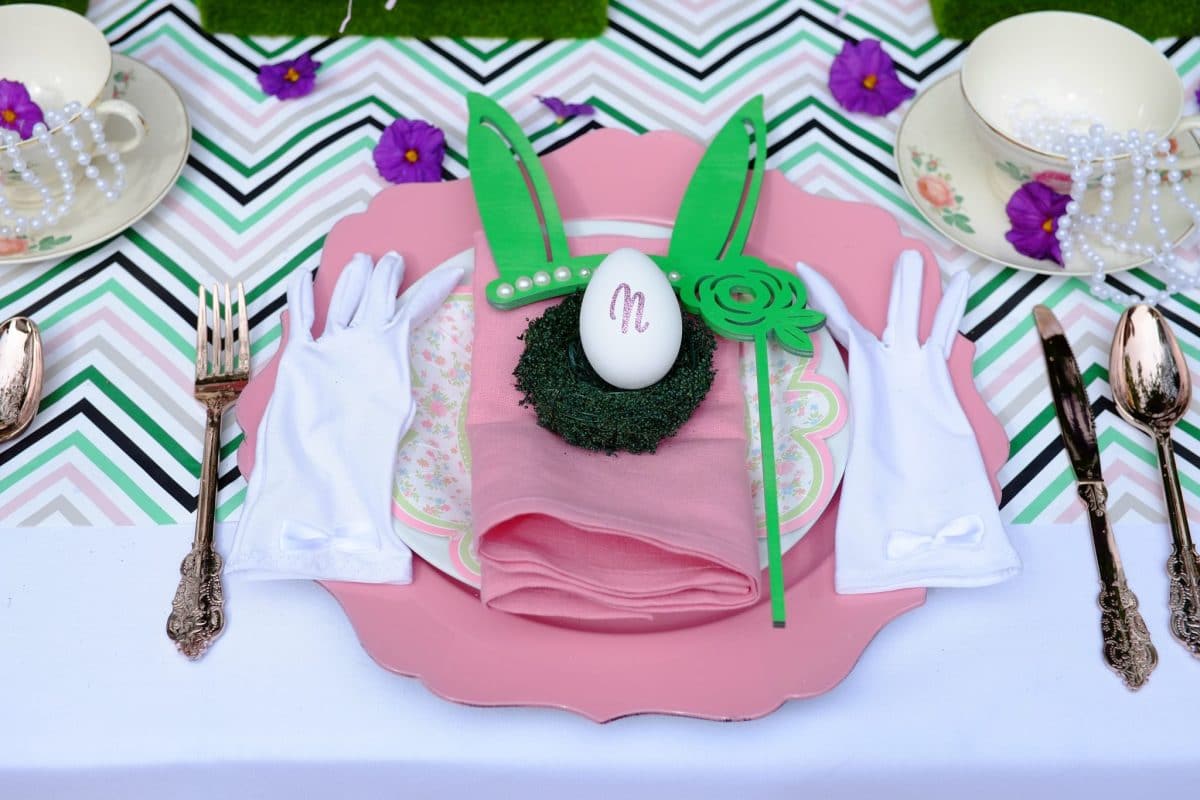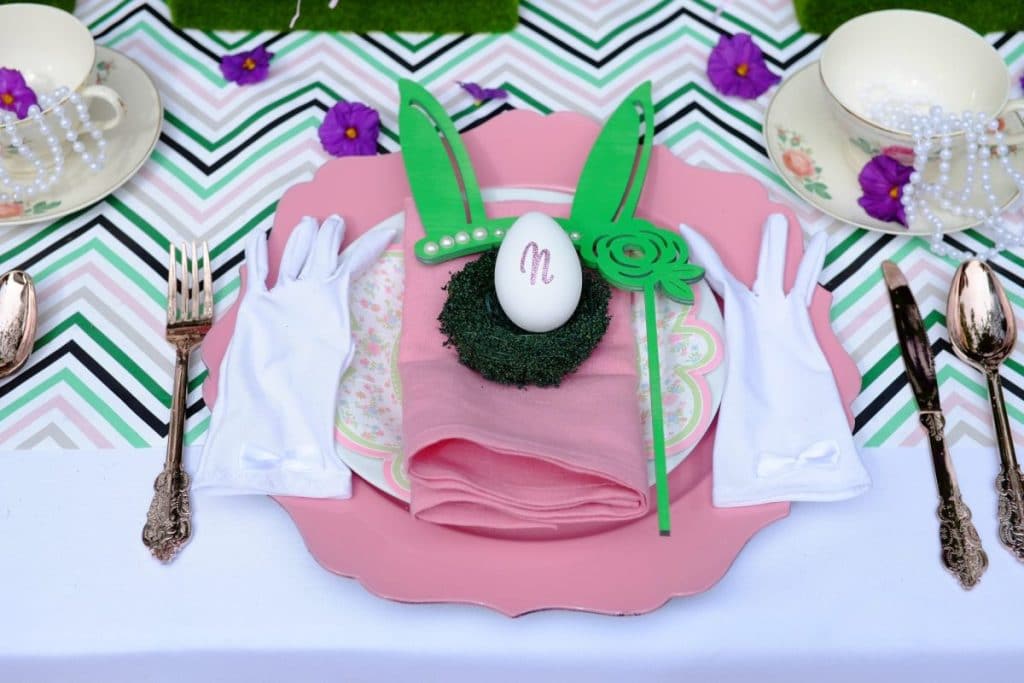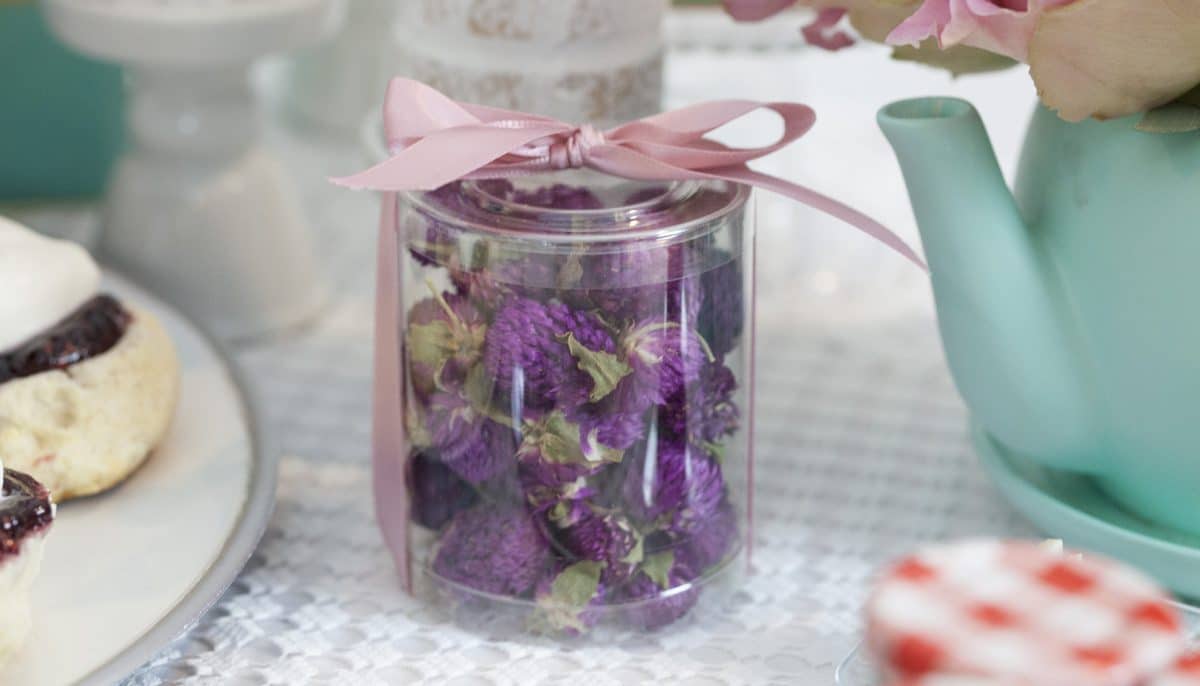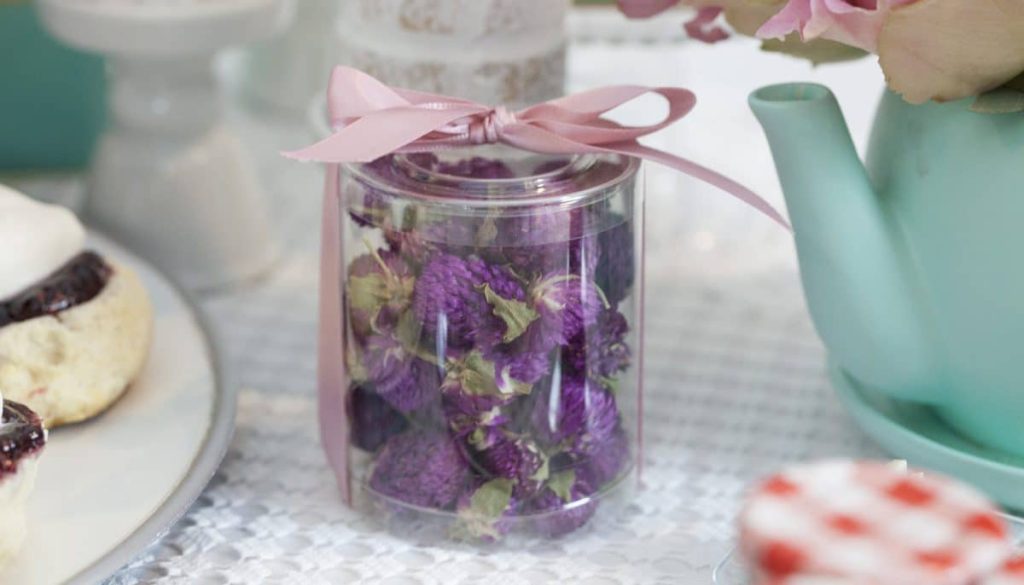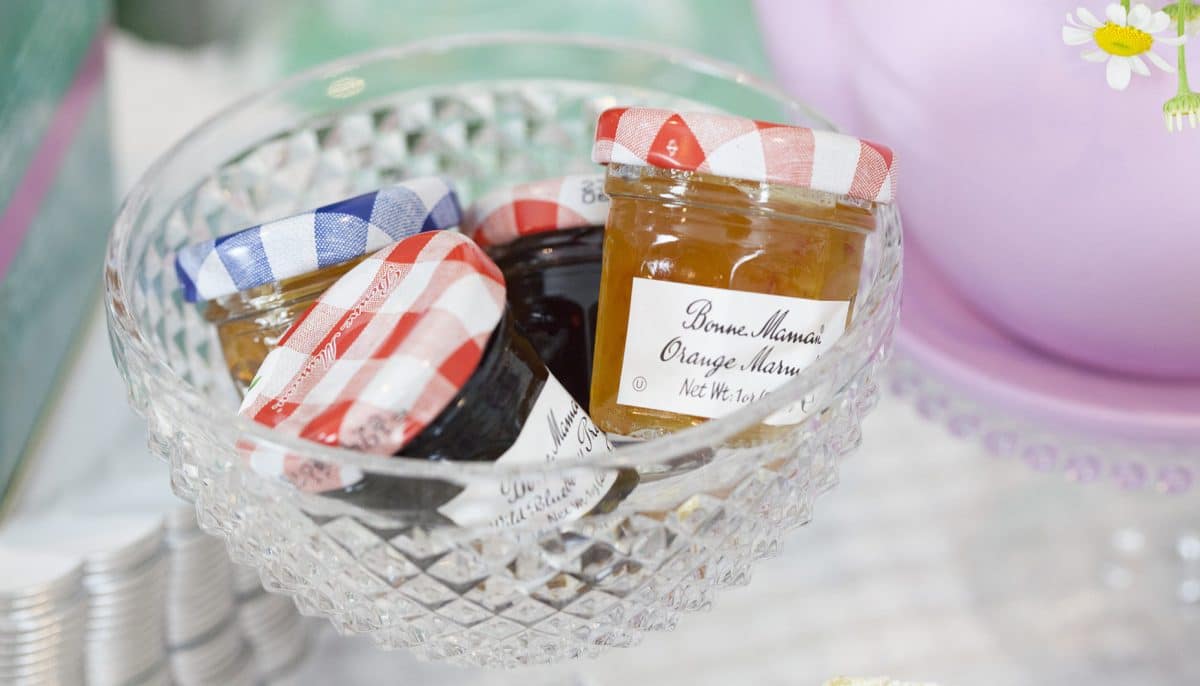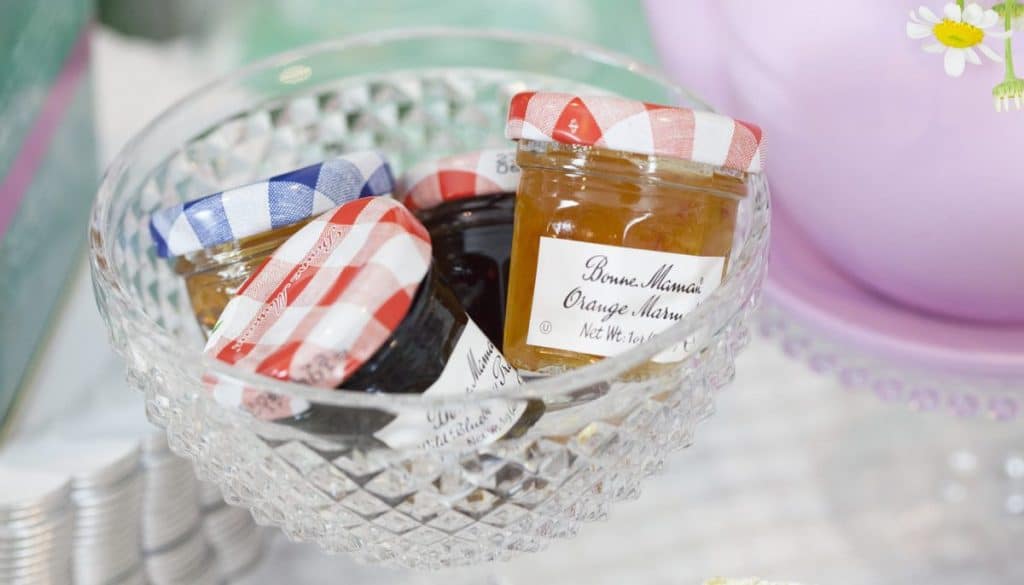 I hope these Tea Party tips have helped inspire you to throw your own! I'd love to see your photos if you do, so be sure to tag @fernandmaplestyle in any of your photos on social.
Happy Tea-Partying!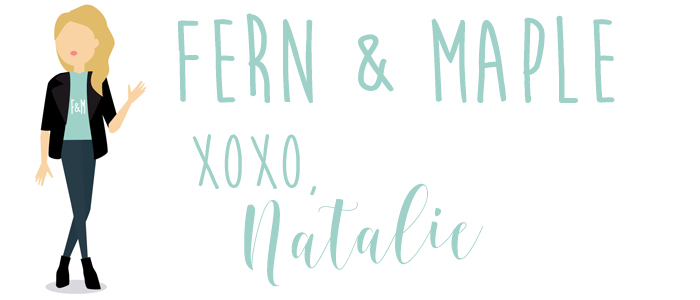 PIN FOR LATER: