If you've been following me for a while, you know I am a bit obsessed with Treetopia's colored trees (remember my pink Easter and Valentine's trees? Or the red one I set up near my hot cocoa station? I even used a blue one for a Tropical Christmas one year!). I love the idea of having decorated trees up year-round – why should they be limited to Christmas? The variety of fun colors in Treetopia's inventory makes having a tree for all occasions easy. When I saw the lavender one, I knew it was perfect for Spring! Spring makes me think of florals, of course, and florals give me visions of fairies. Read on to see how I created a whimsical little Spring Fairy Tea Party!
P.S. Check out my Amazon Shop for similar or alternative supplies for this party!
How to Throw a Spring Fairy Tea Party
Lavender Spring Fairy Tree Decorating
The first thing I set up was my focal point of the party – the lavender tree of course! I placed it in the center of the room against one wall. On that wall, I hung some pastel fairy wings to serve as a bit of a themed backdrop for the tree.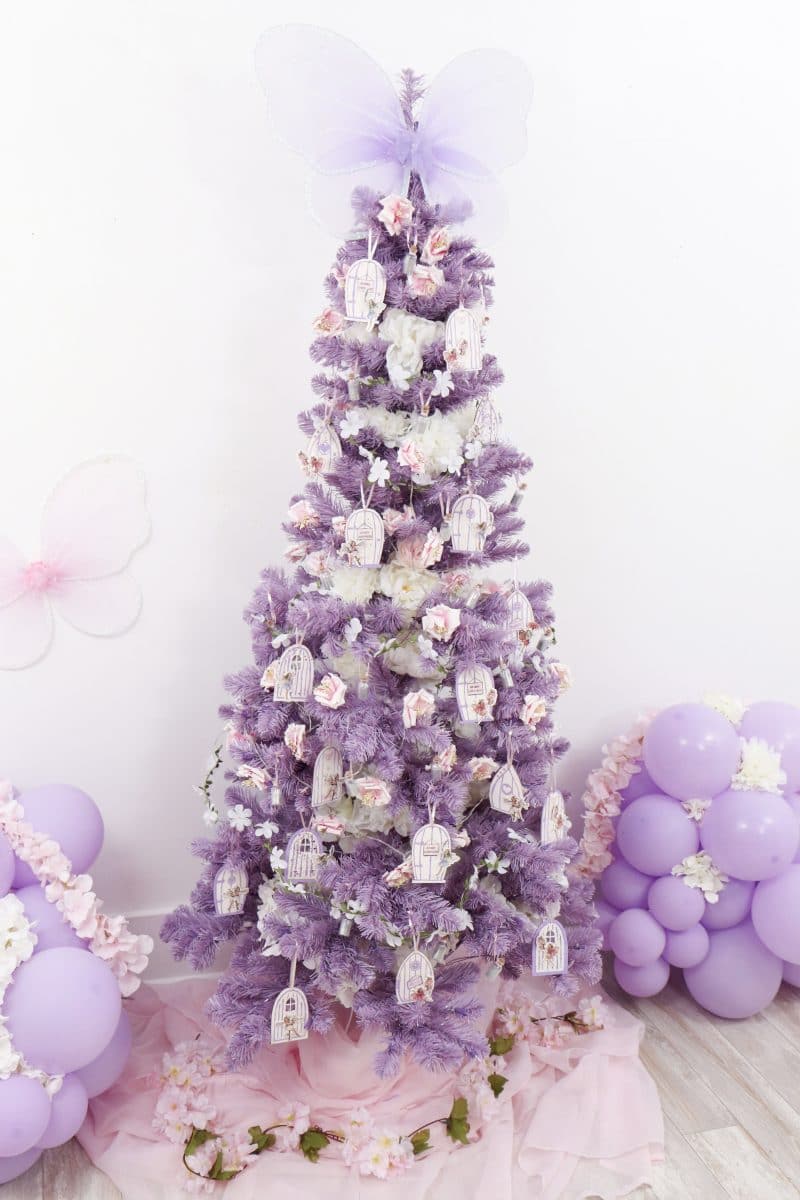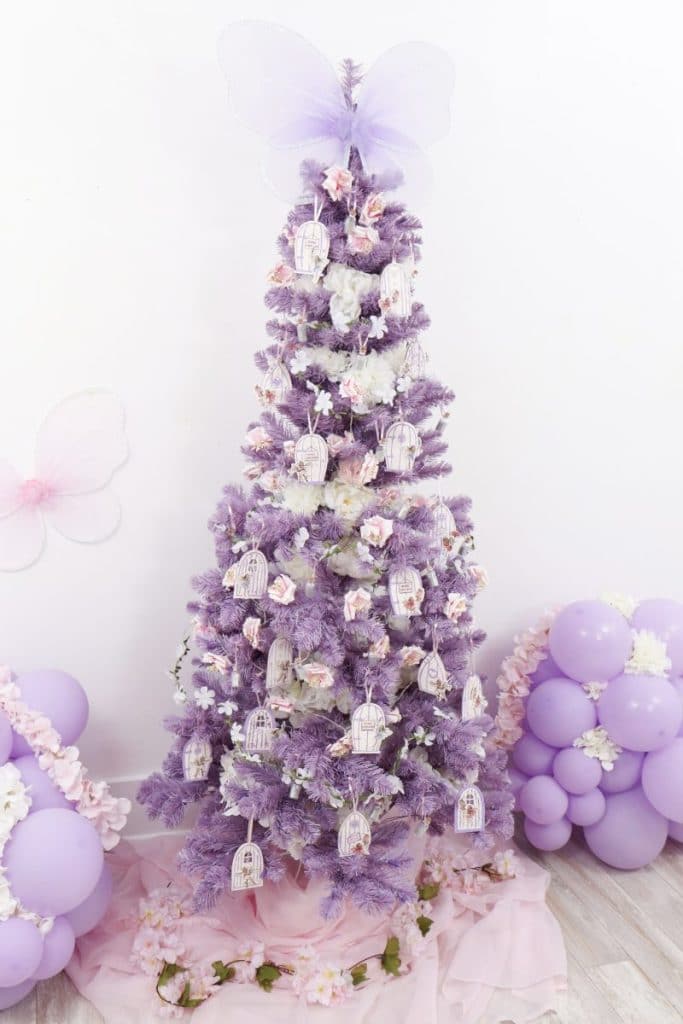 Then, on either side of the tree, I added bunches of lavender balloons embellished with faux florals. These add to the whimsical feel of the party – don't they look a bit like bubbles?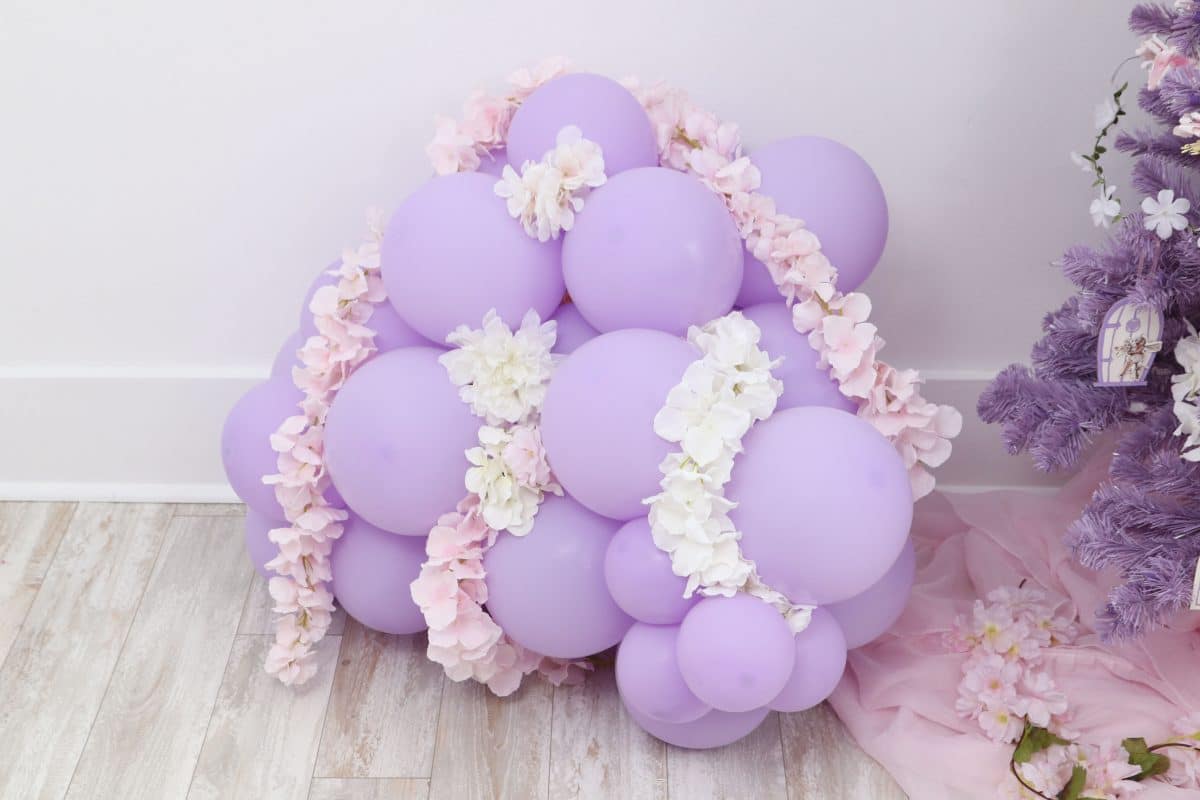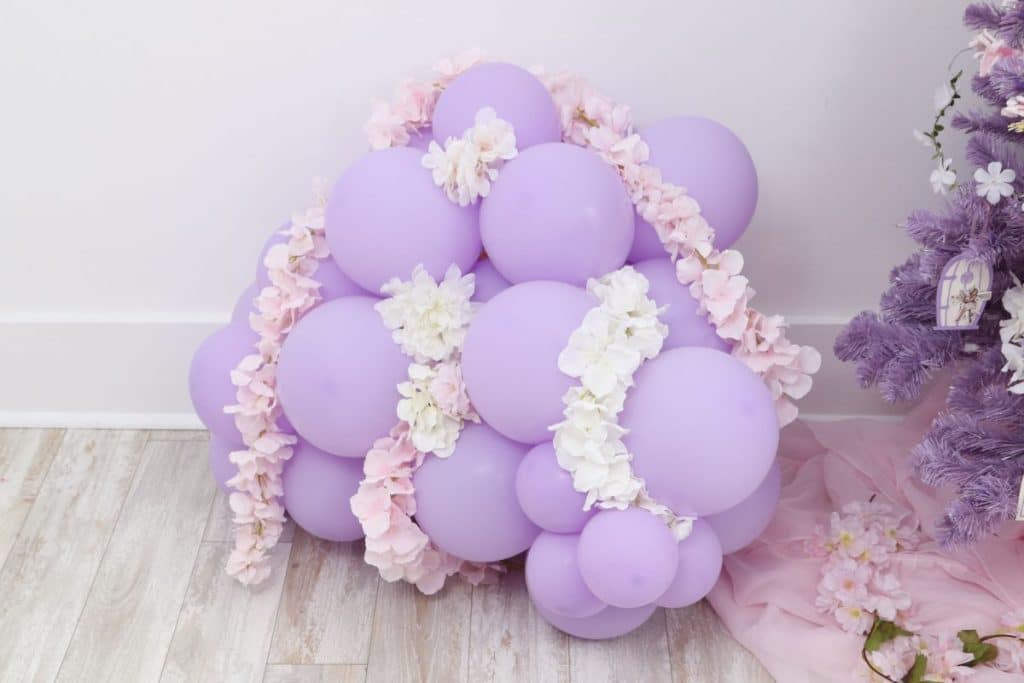 At the base of the tree, I used flowy pink fabric as a tree skirt and added a faux floral garland for extra oomph.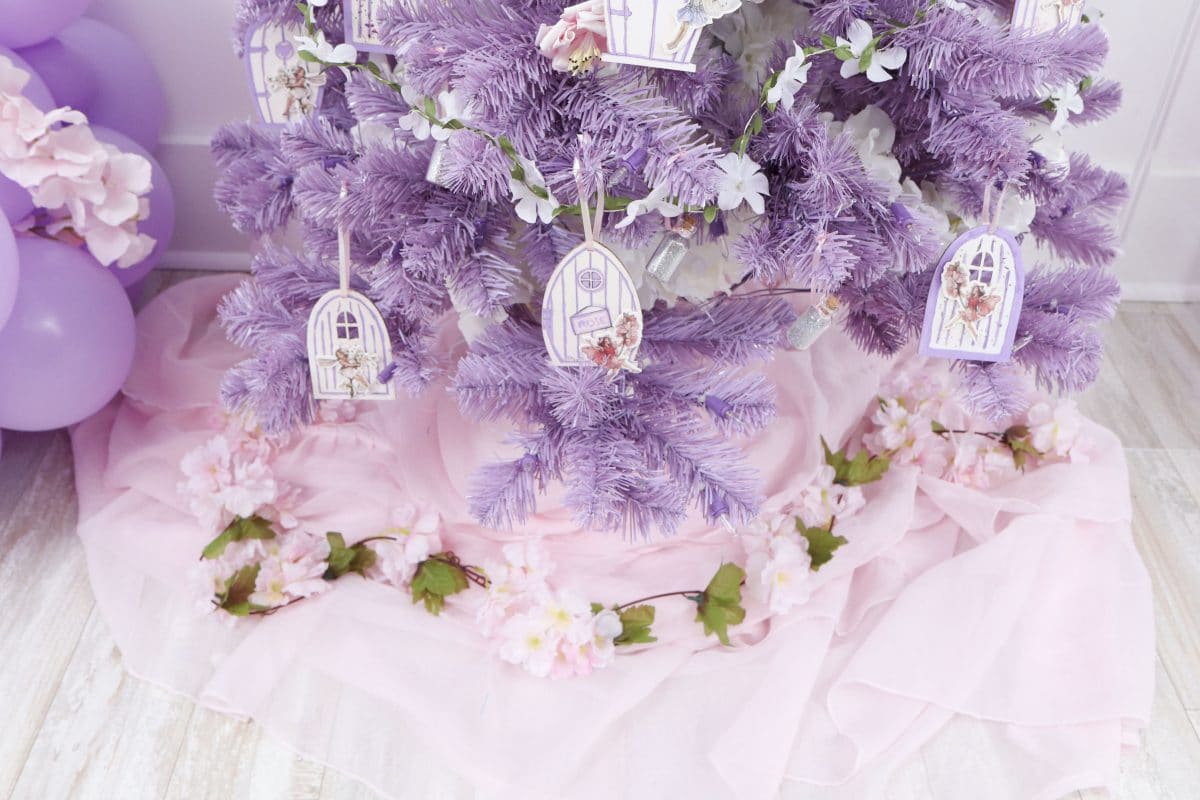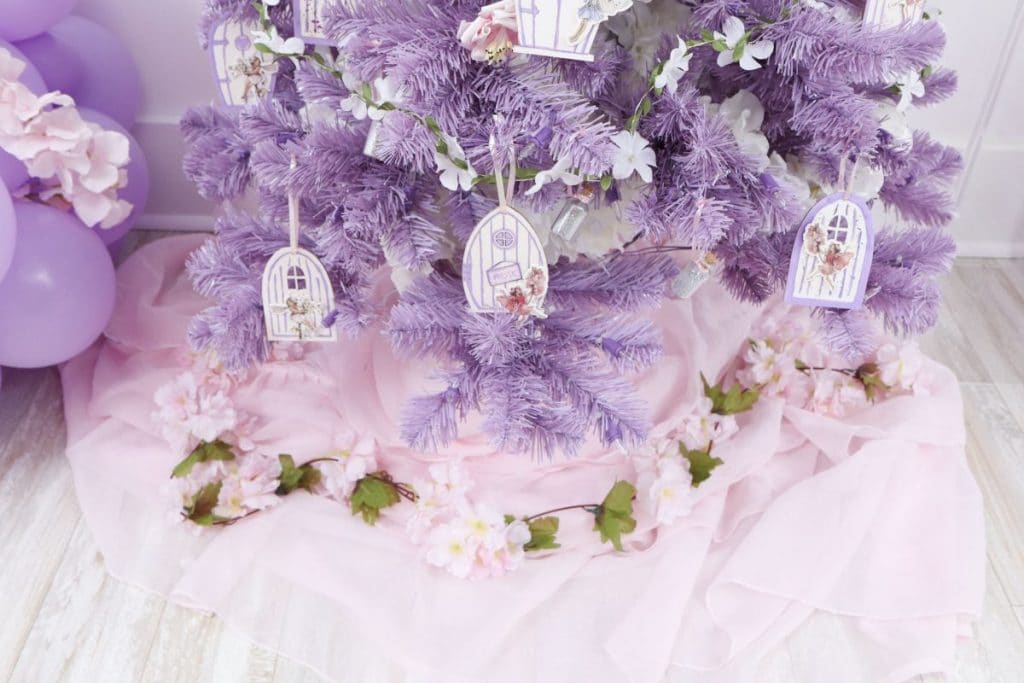 In the tree, I used tons more faux florals in pretty pastel pink and white. This added to the Spring vibes and lightened up the lavender a bit.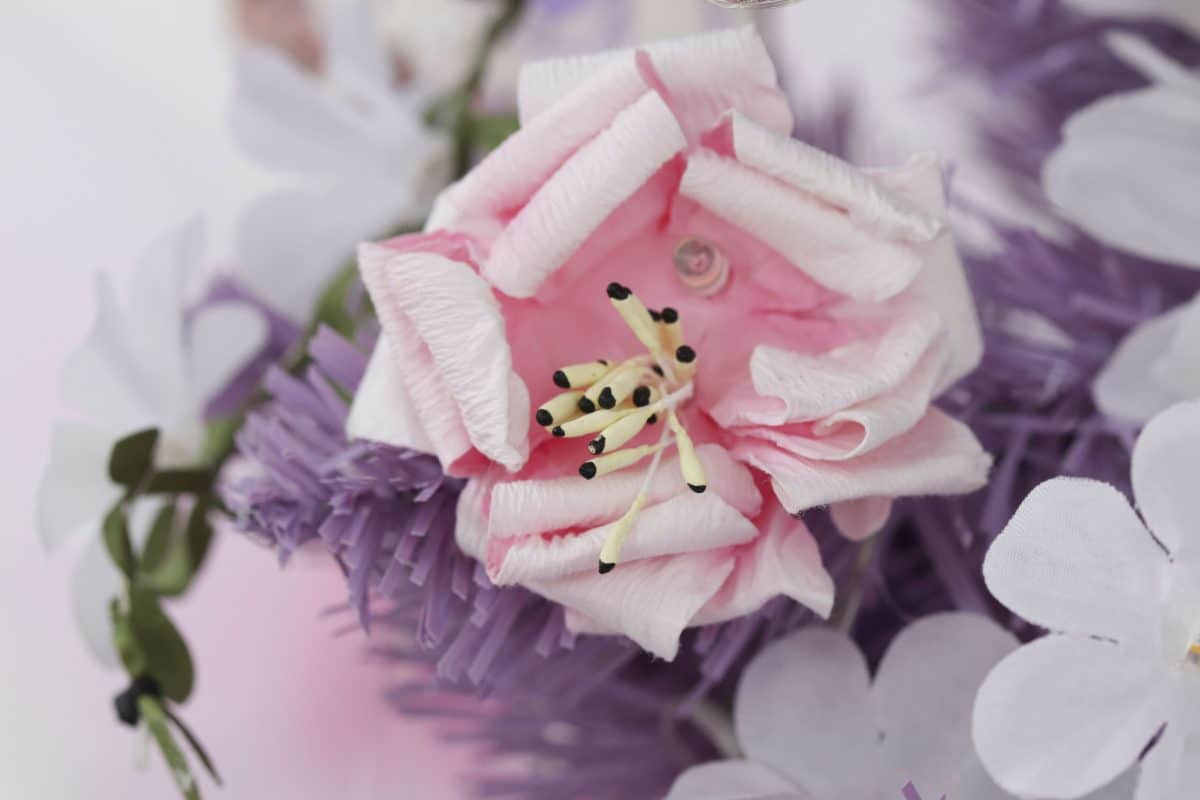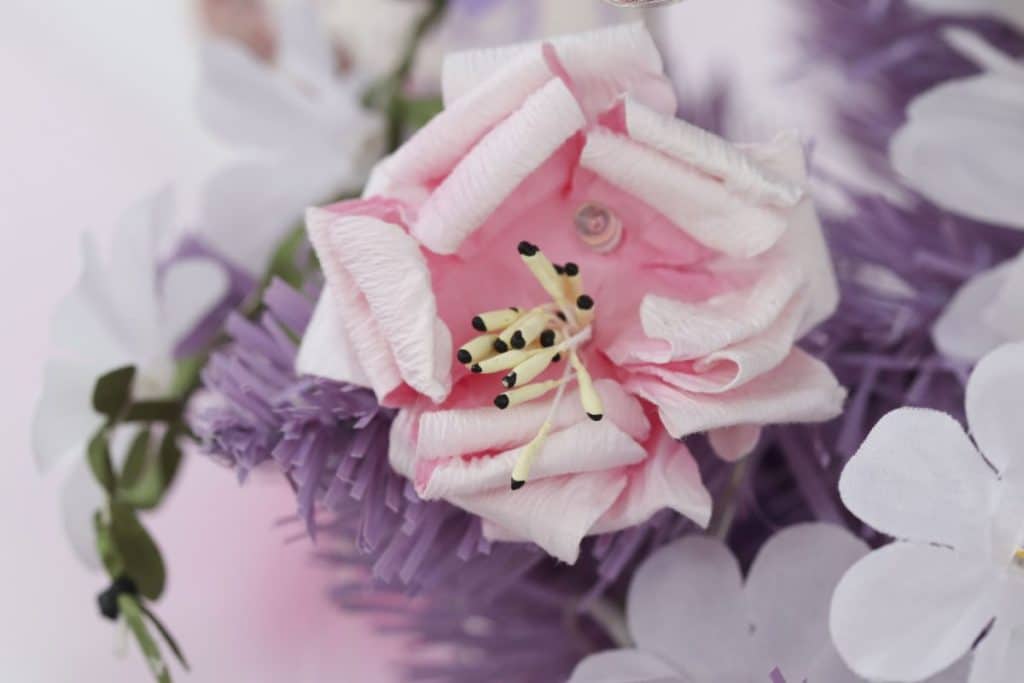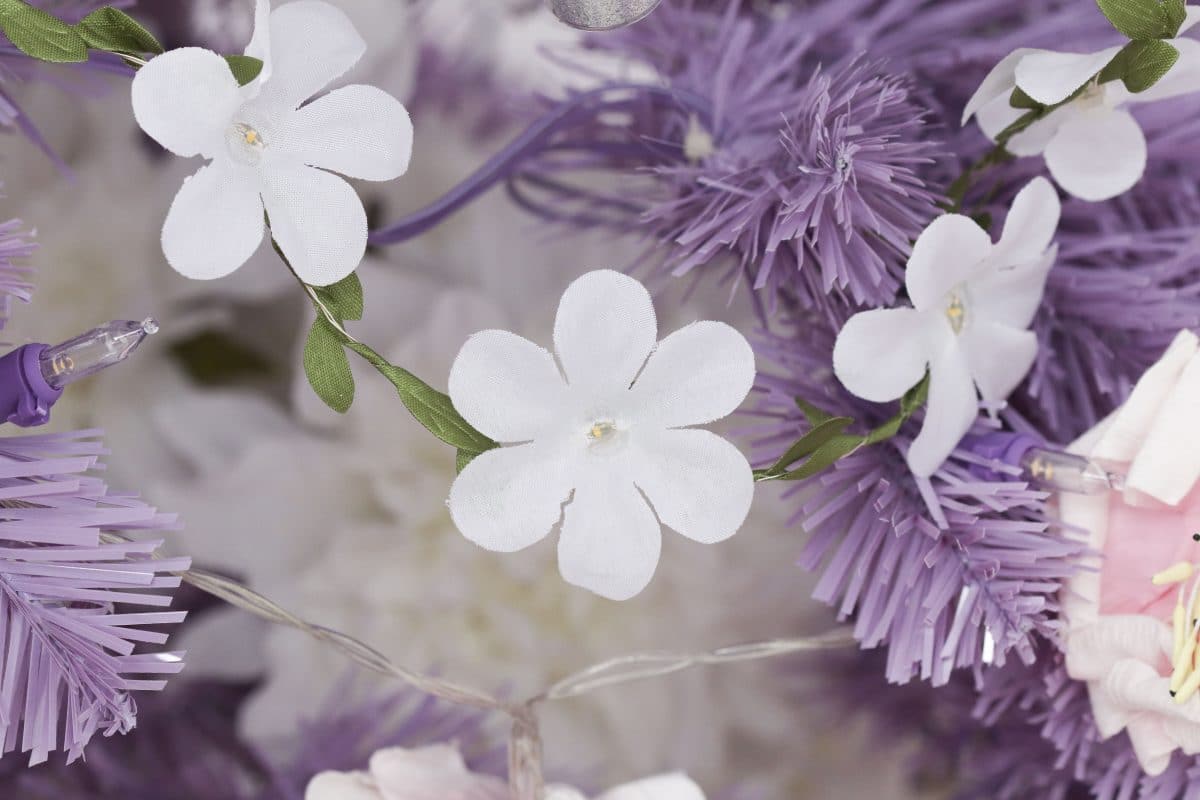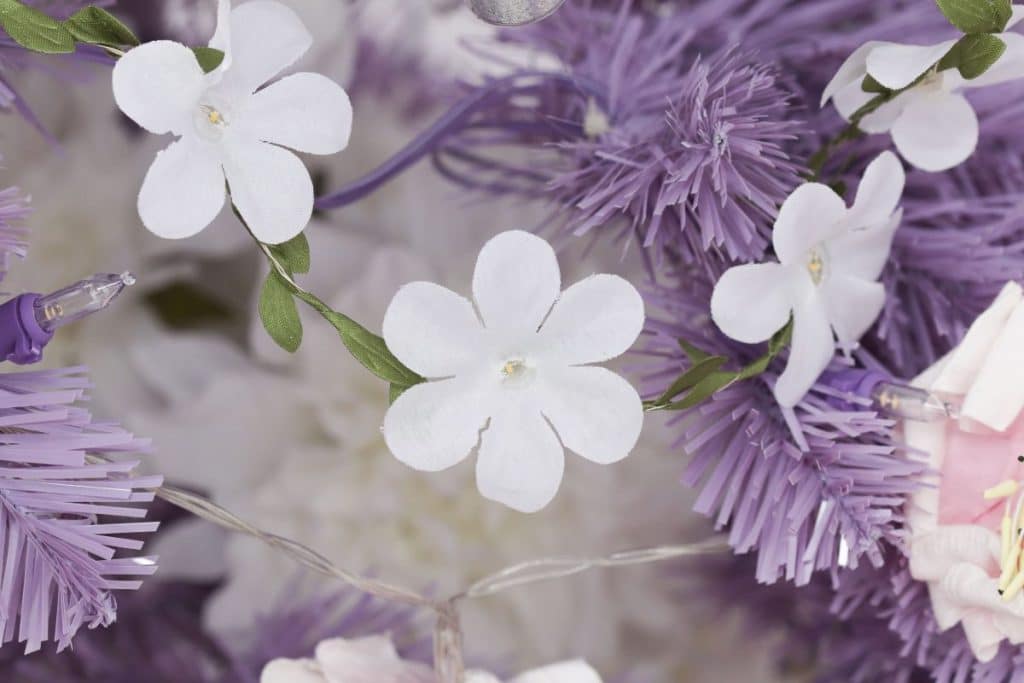 Next, I added ornaments! Not the usual Christmas baubles, but the cutest little DIY lavender fairy door ornaments I made with wooden cutouts, floral fairy stickers, and lavender paint.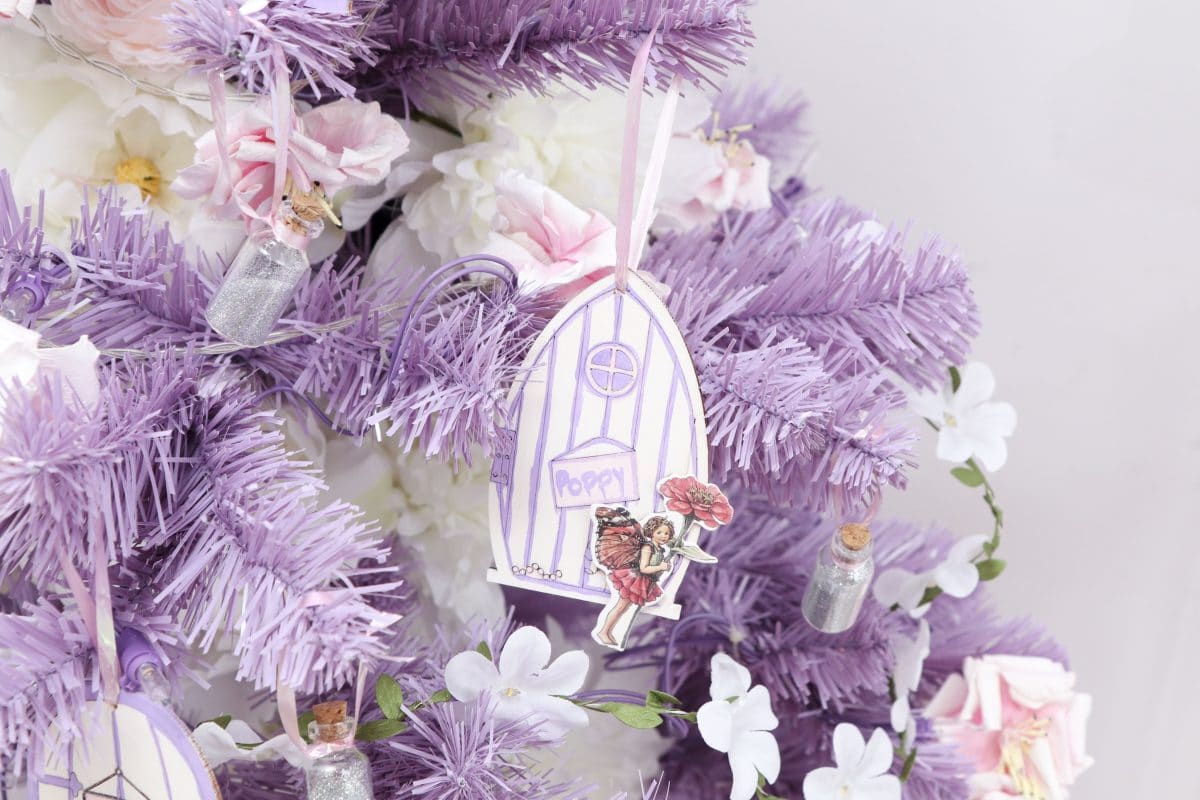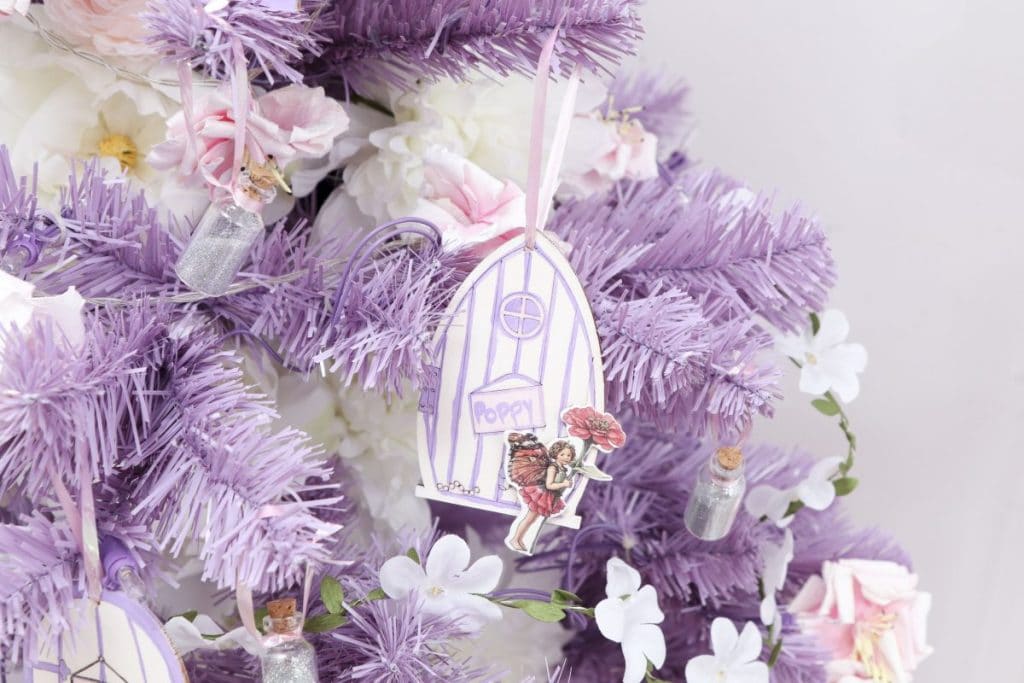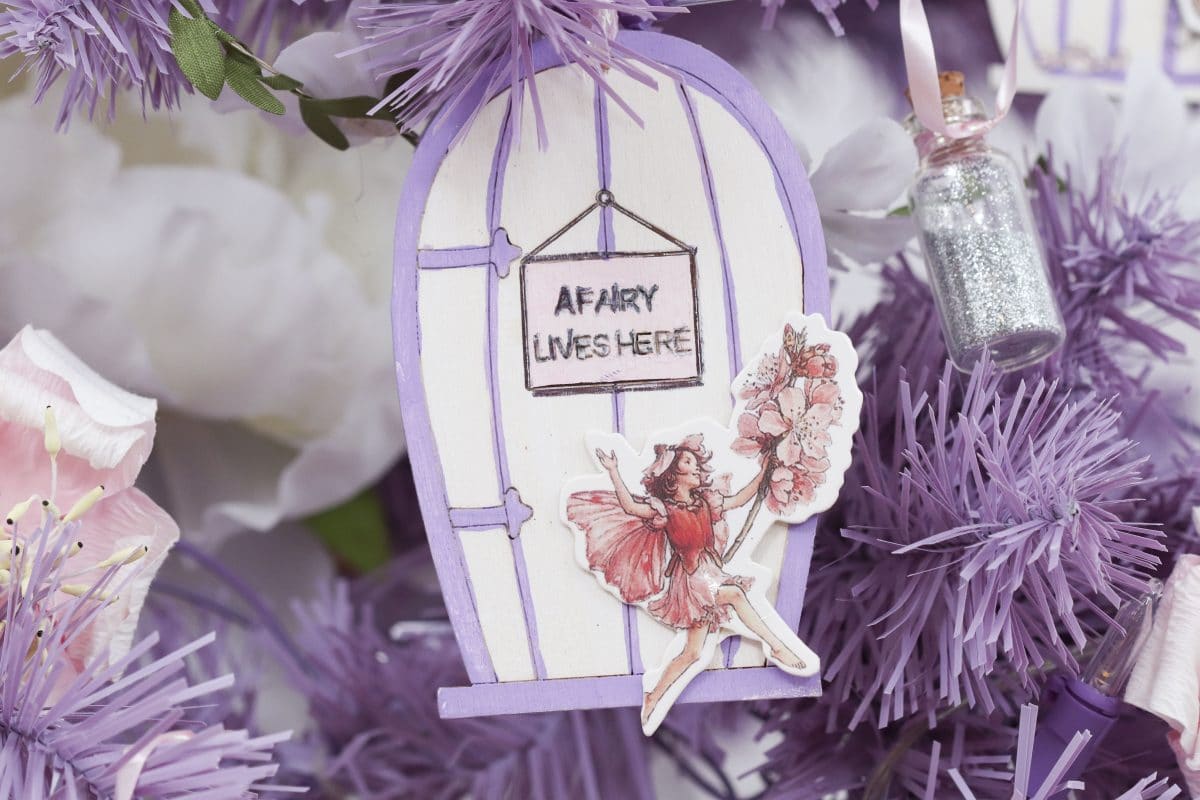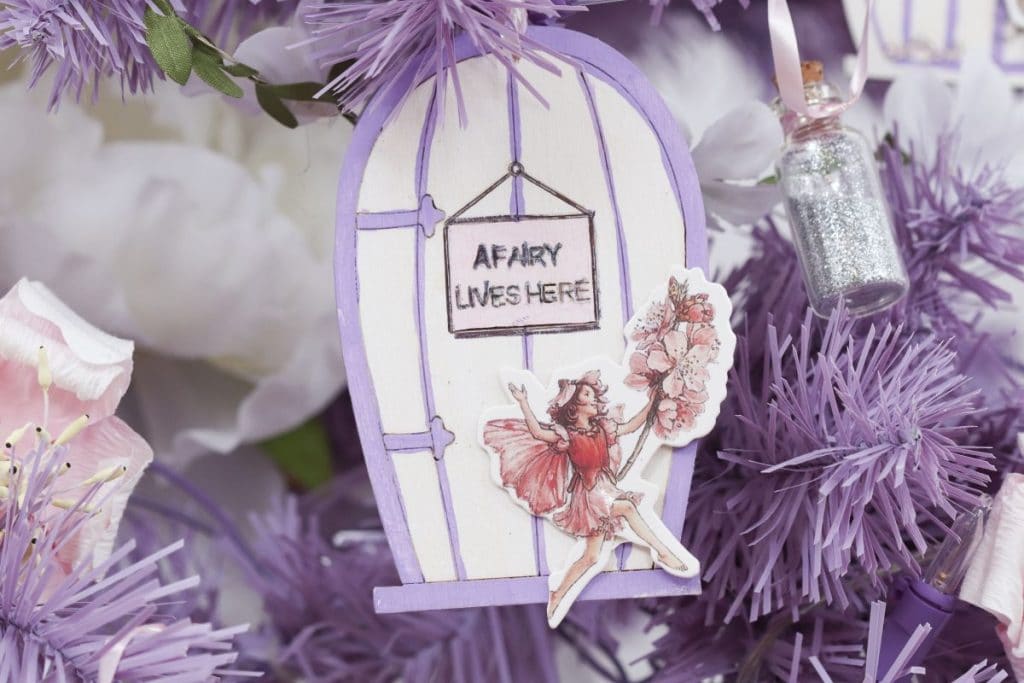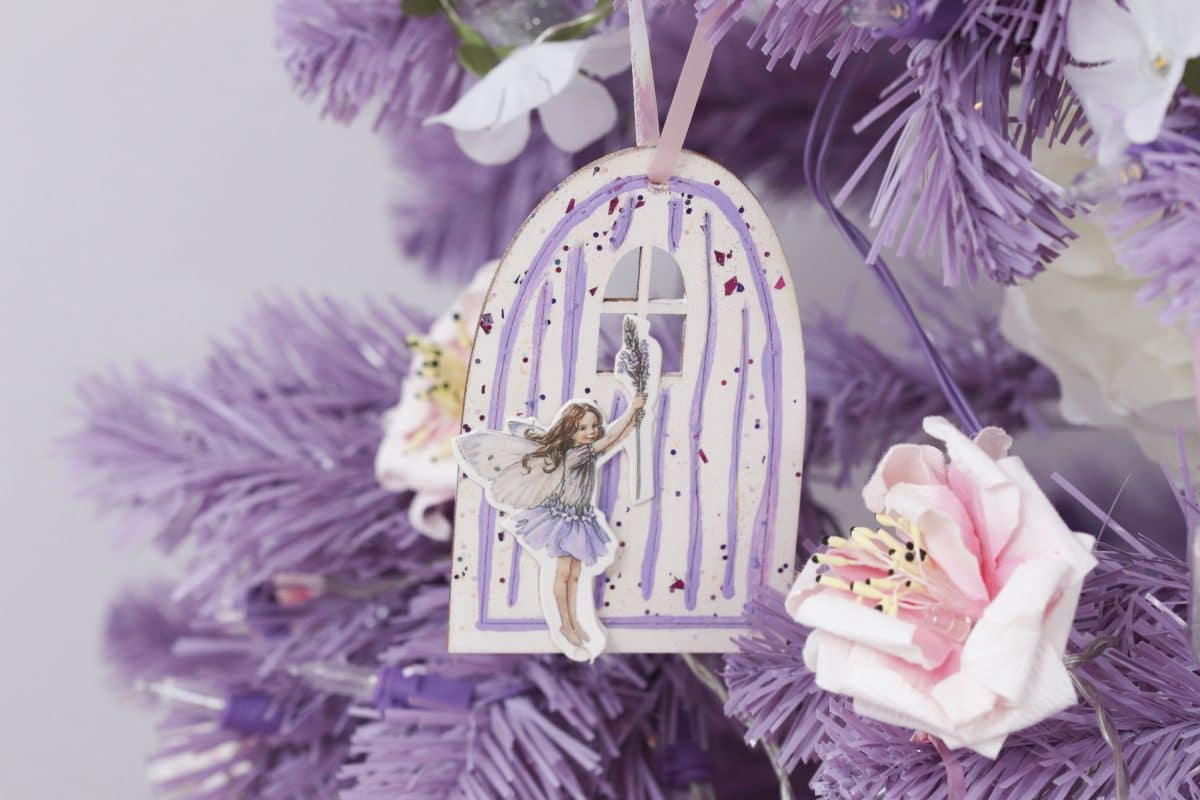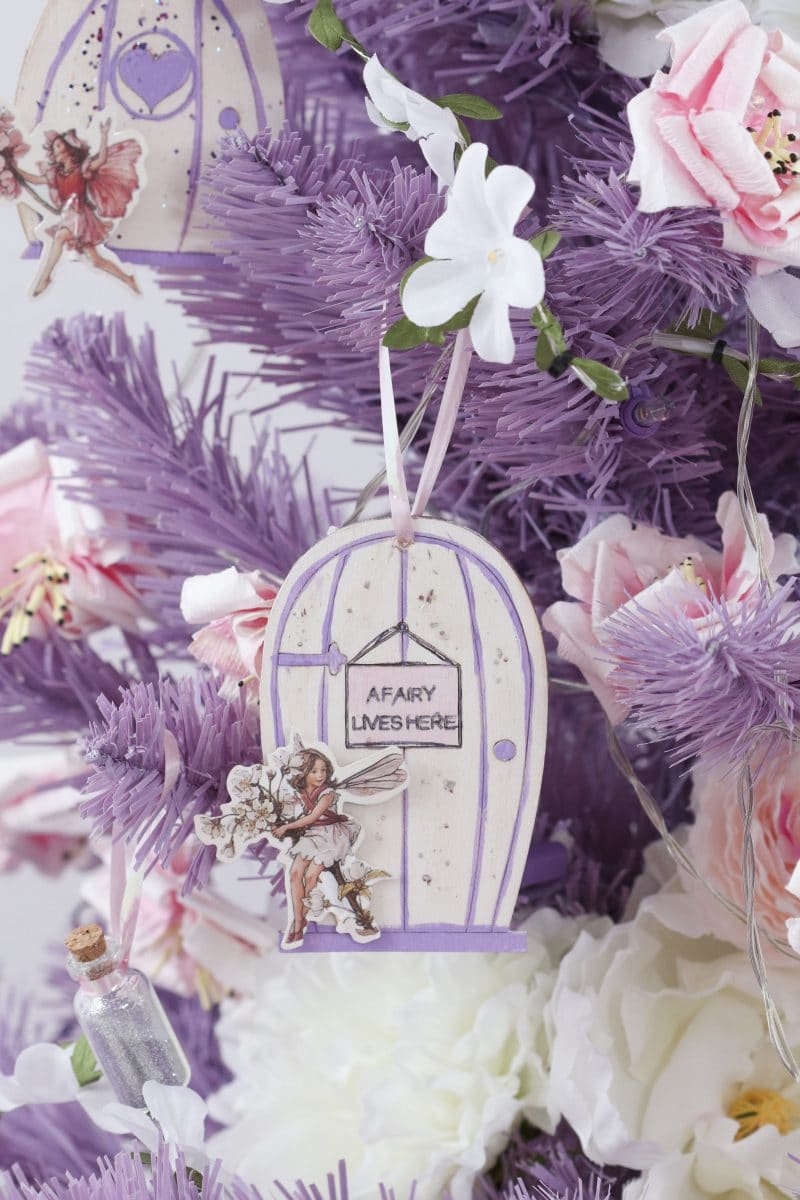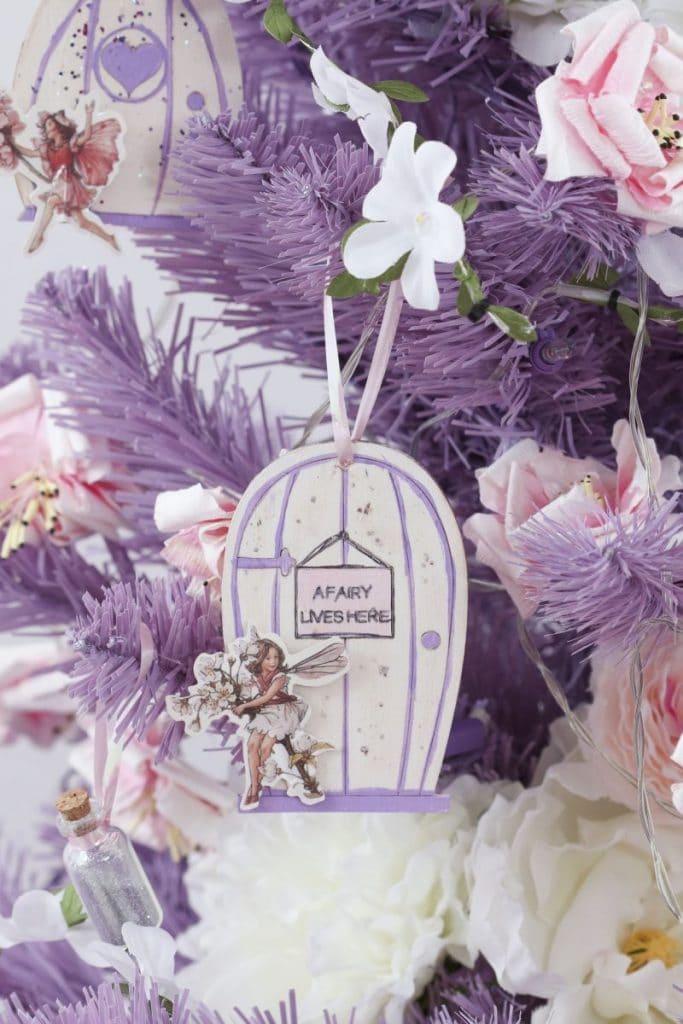 For some more fairy magic, I made some DIY Fairy Dust Ornaments by filling tiny stopper bottles with glitter and adding pastel pink ribbon for hanging.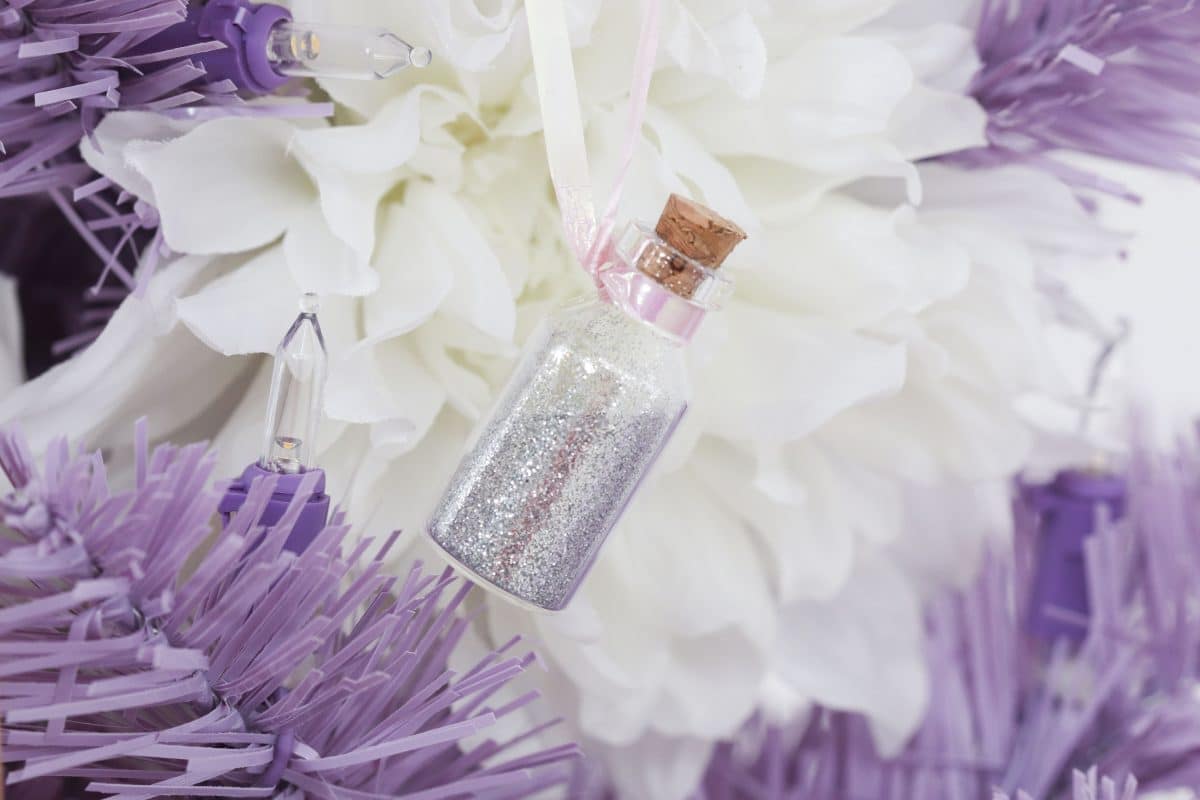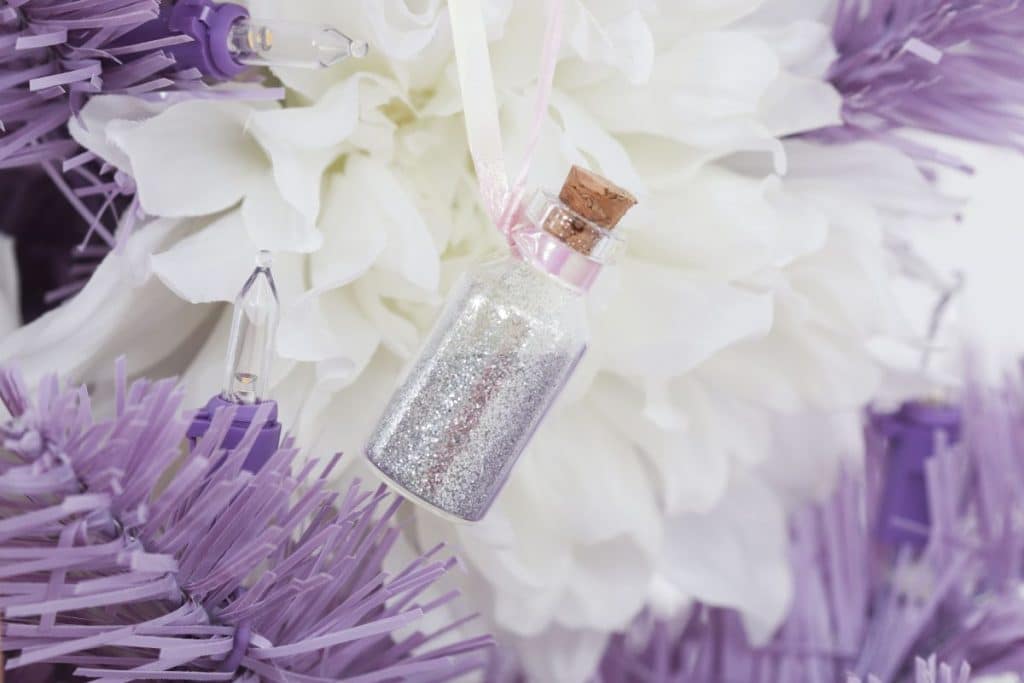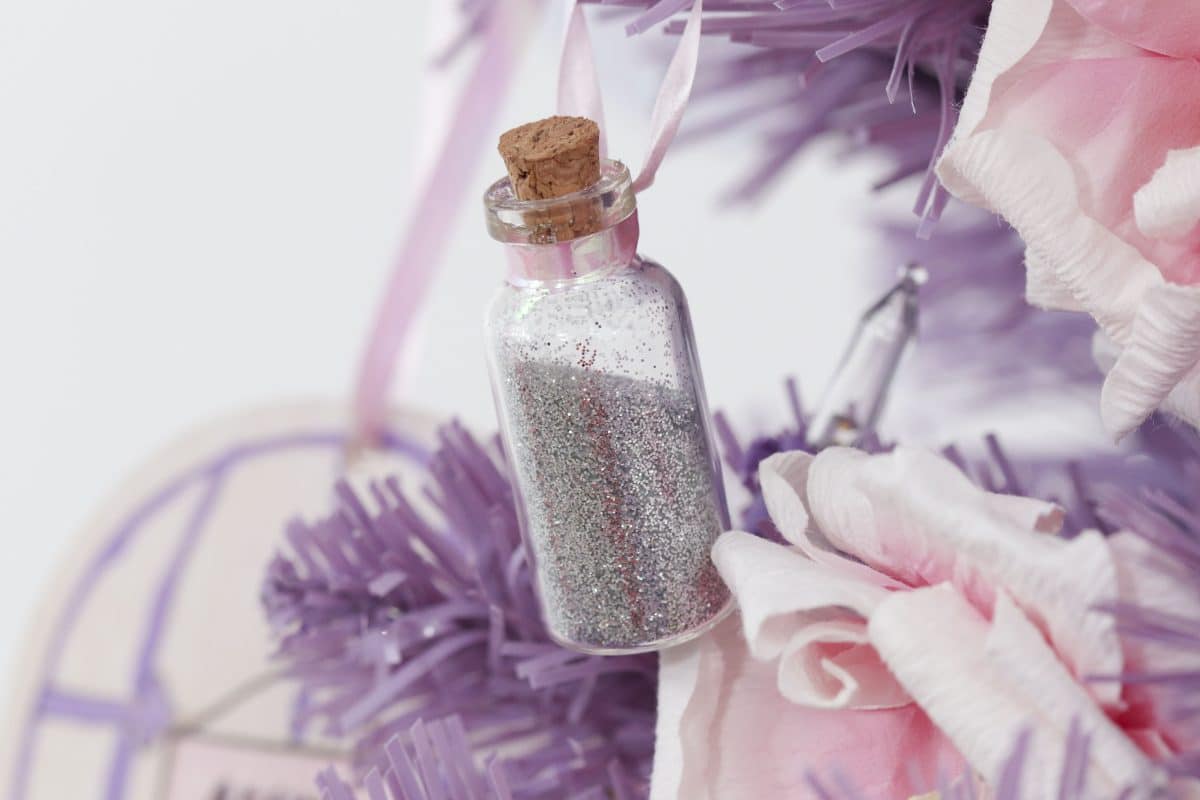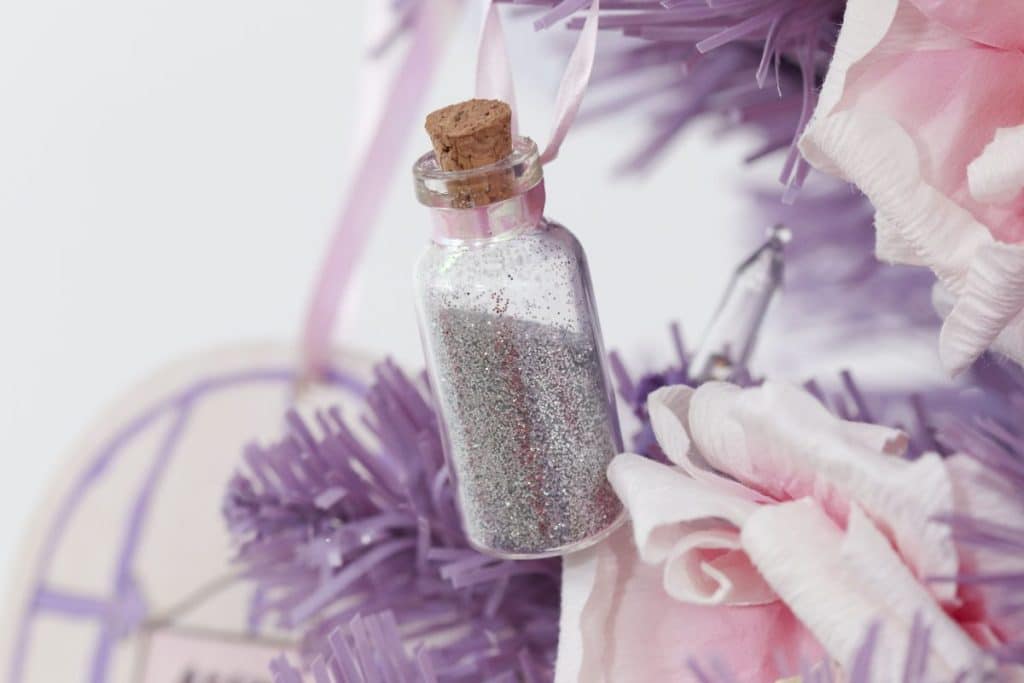 I used an additional pair of lavender fairy wings for a topper.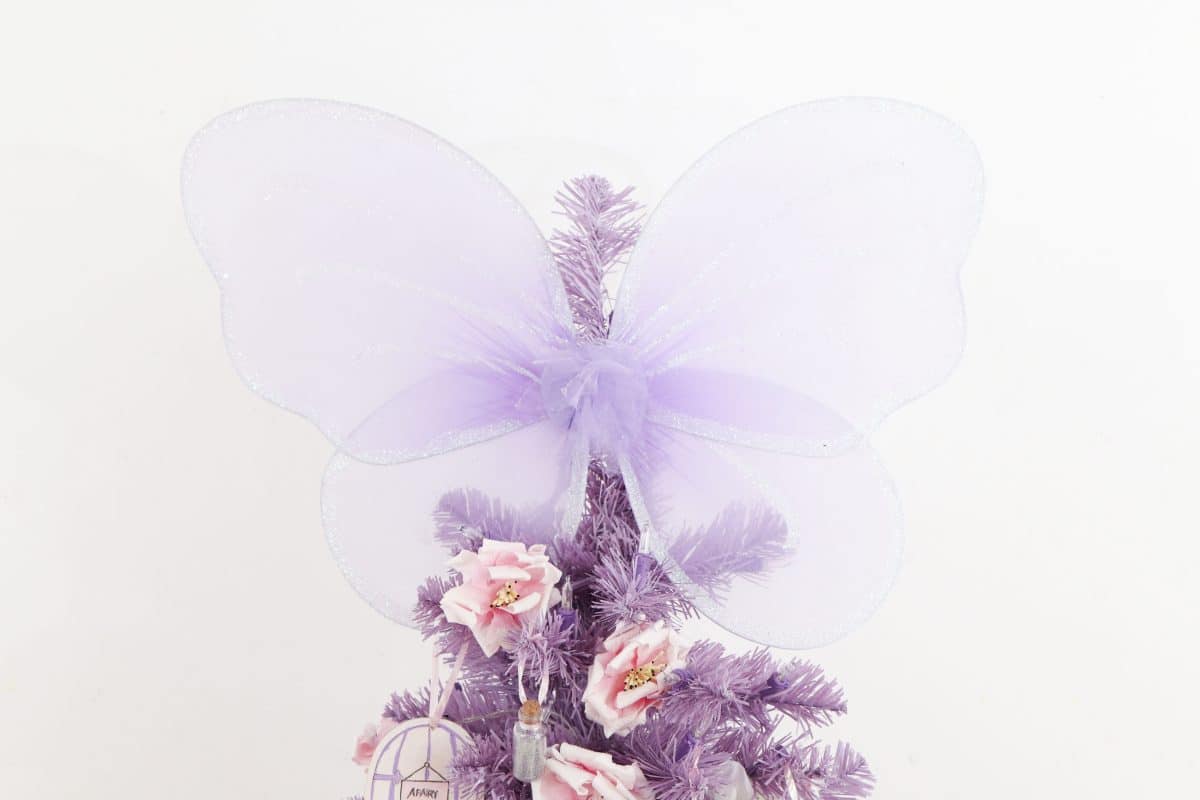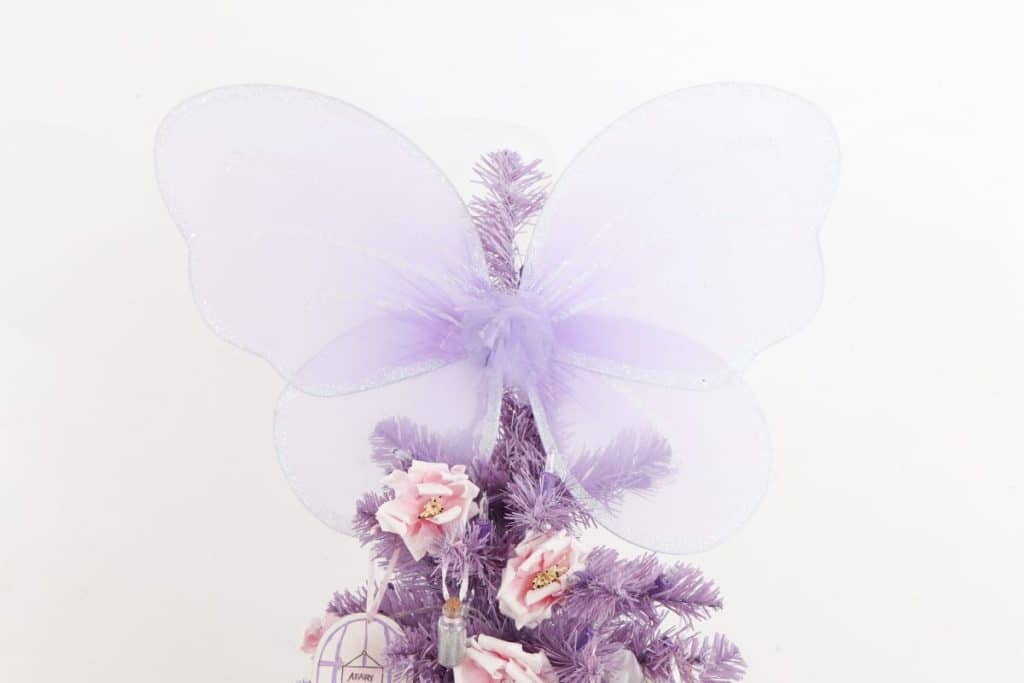 The result was a soft and lovely pastel floral look that transported me to an enchanted fairyland.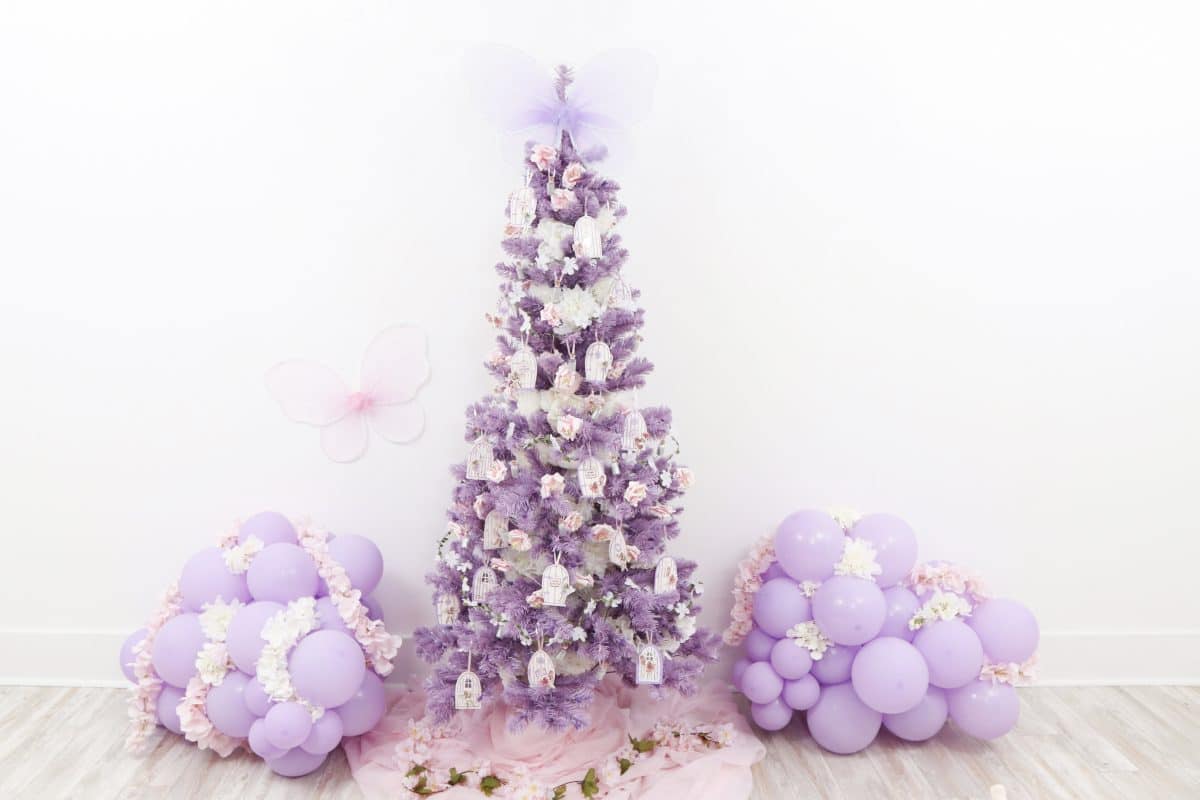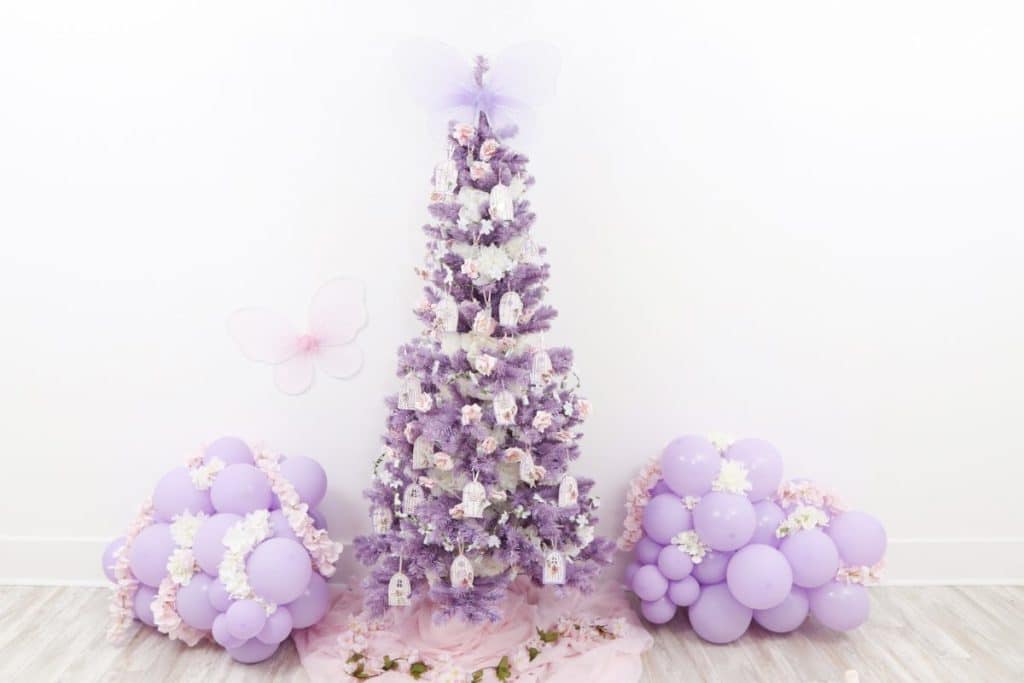 Spring Fairy Tea Party Table Setting
In the center of my Tea Party table, I created a full runner of faux florals, with pretty lavender candles on each side to provide a warm glow.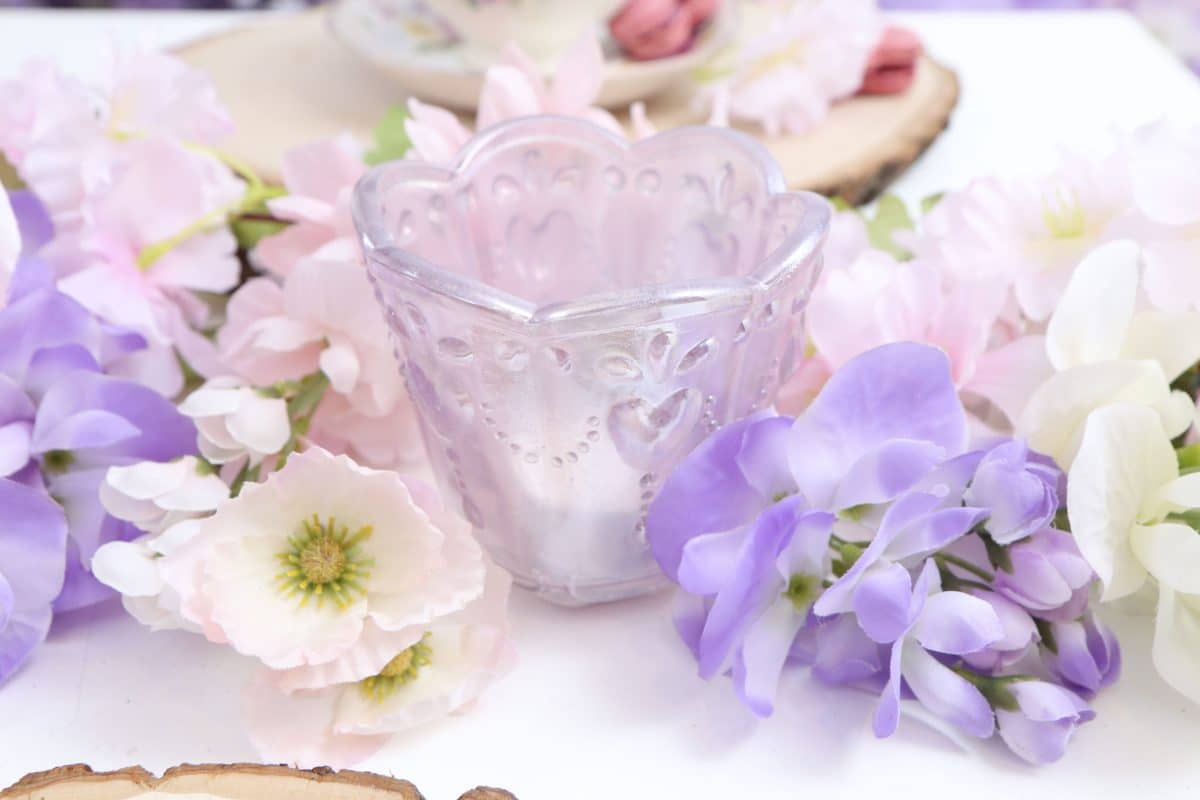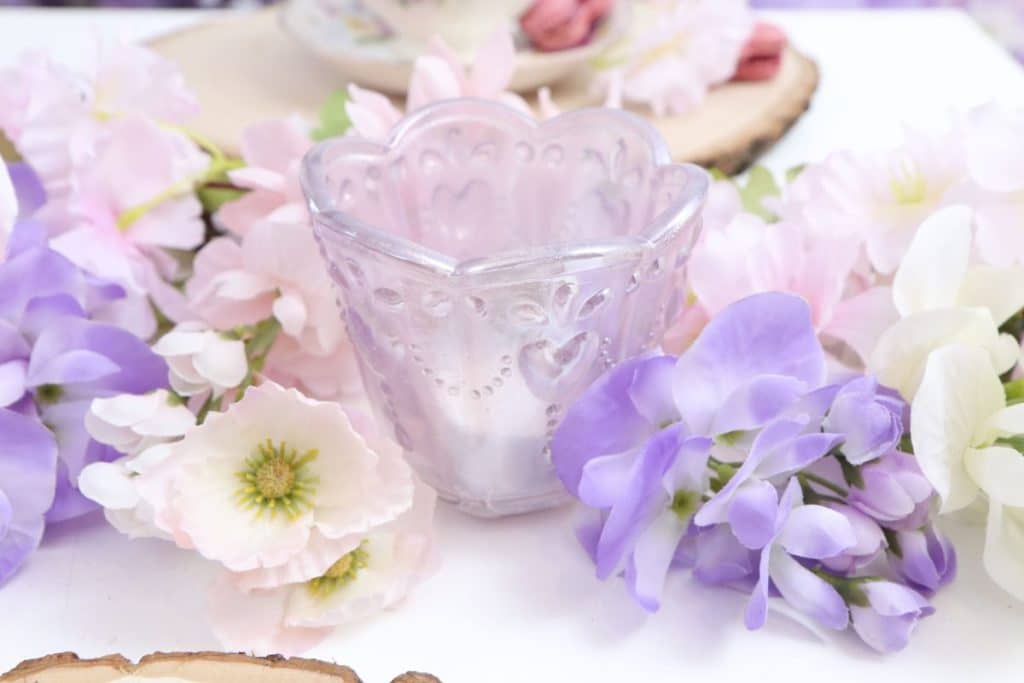 For centerpieces, I used ornate white tea kettles, placed on wood slice risers for extra height.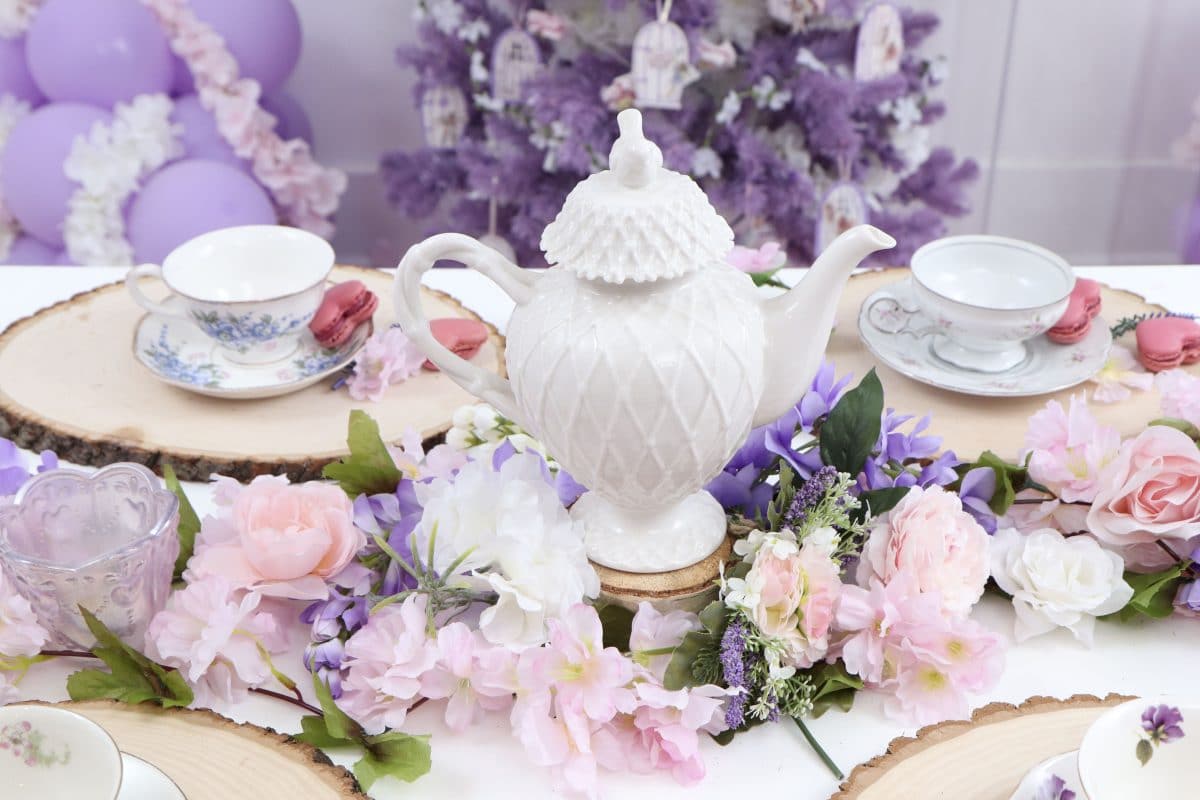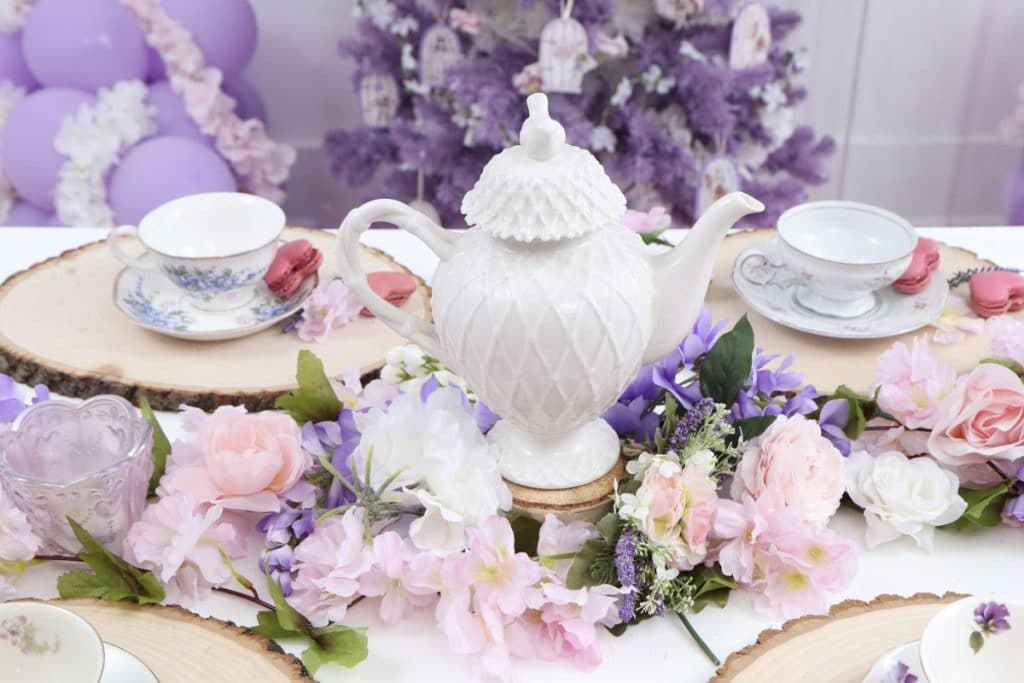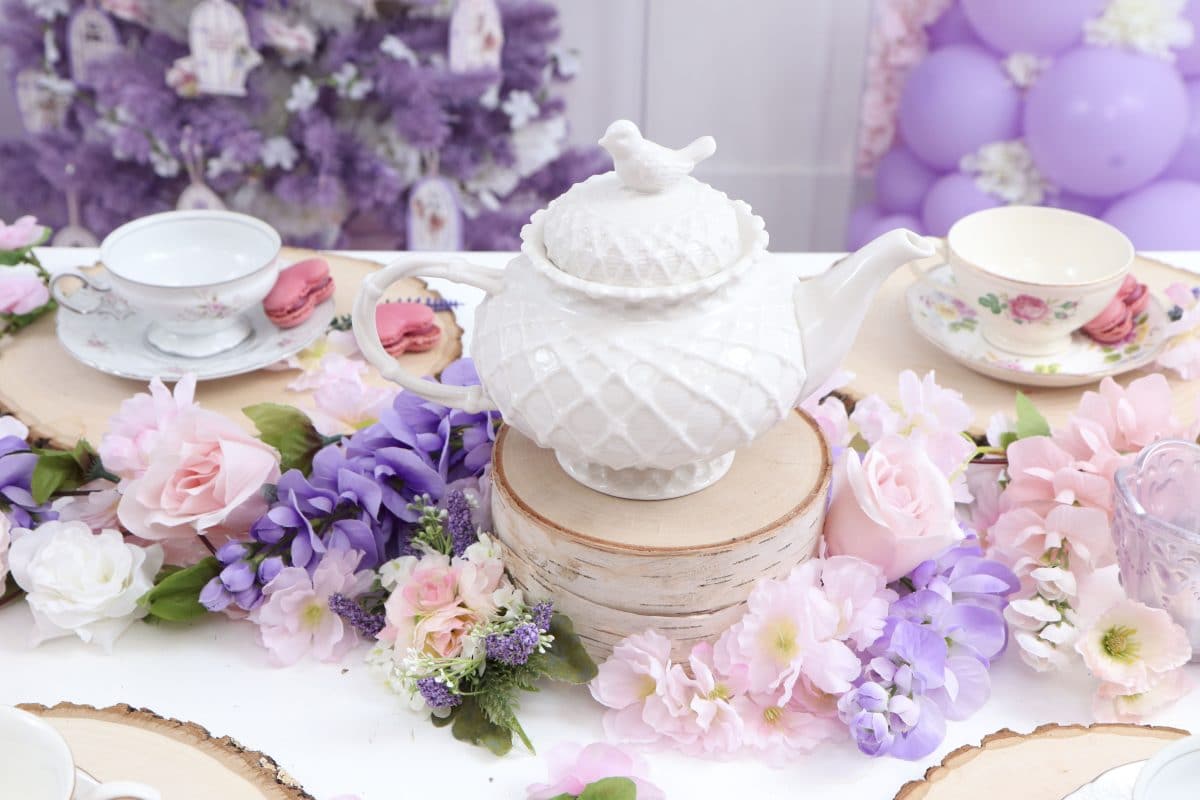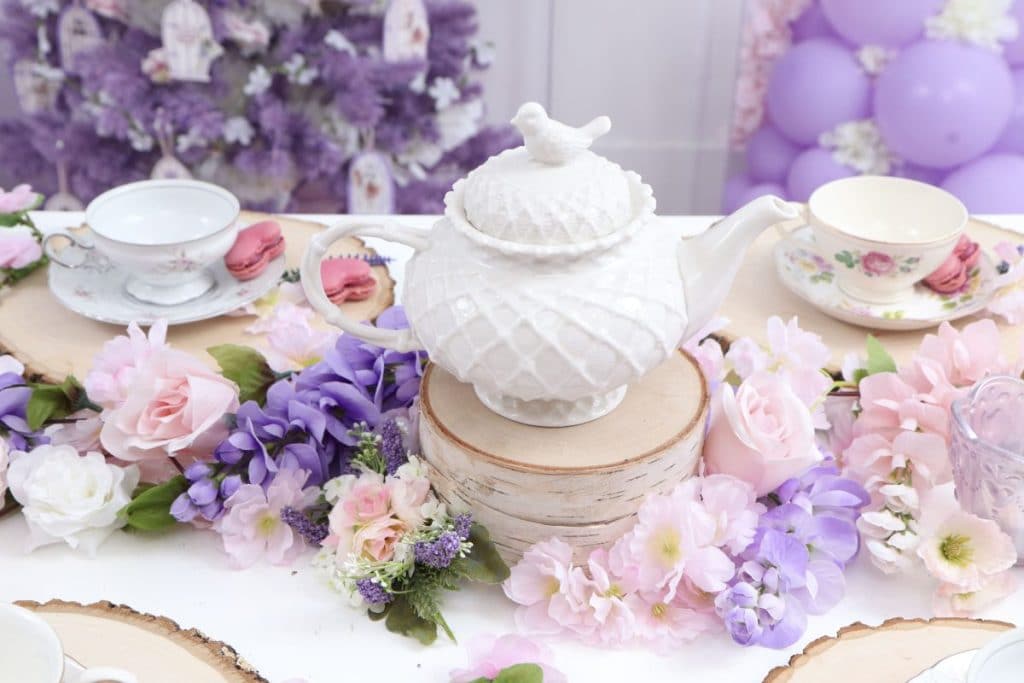 Spring Fairy Tea Party Place Settings
Similarly, I used larger wood slices as chargers for my place settings. I love the way natural wood adds to the woodsy fairy feel of the table.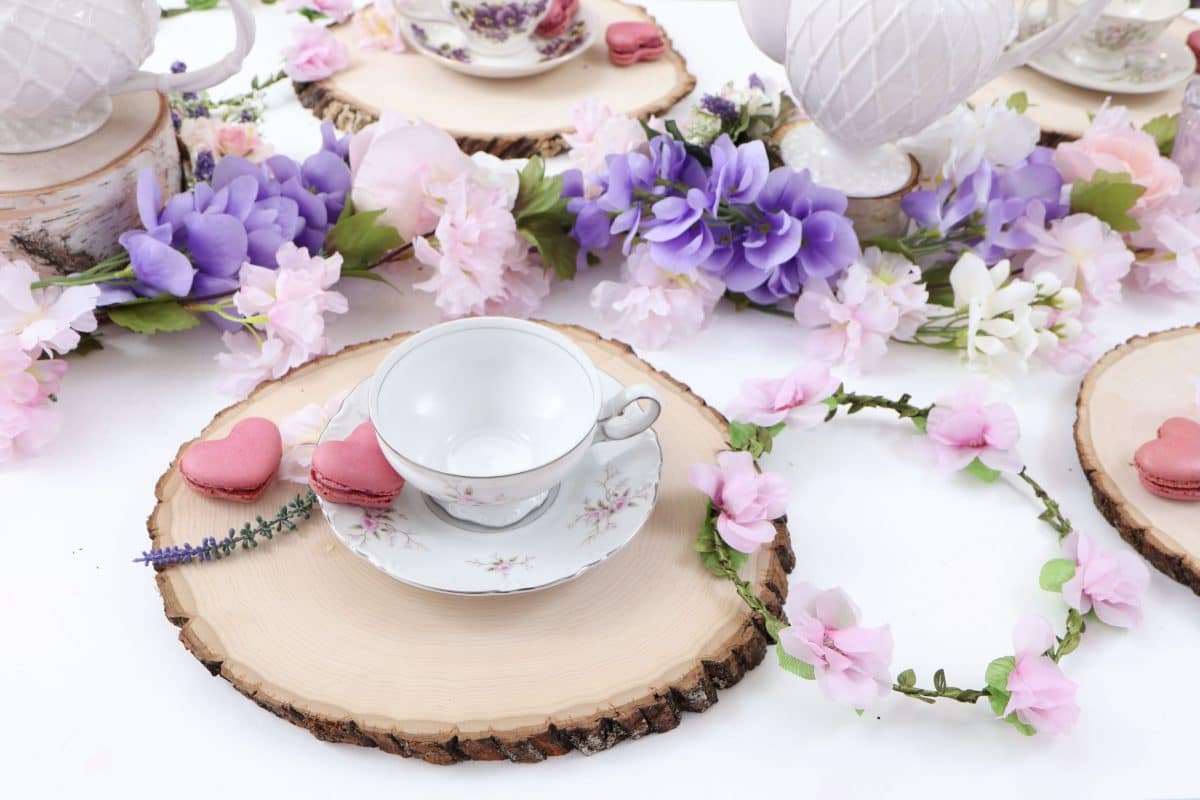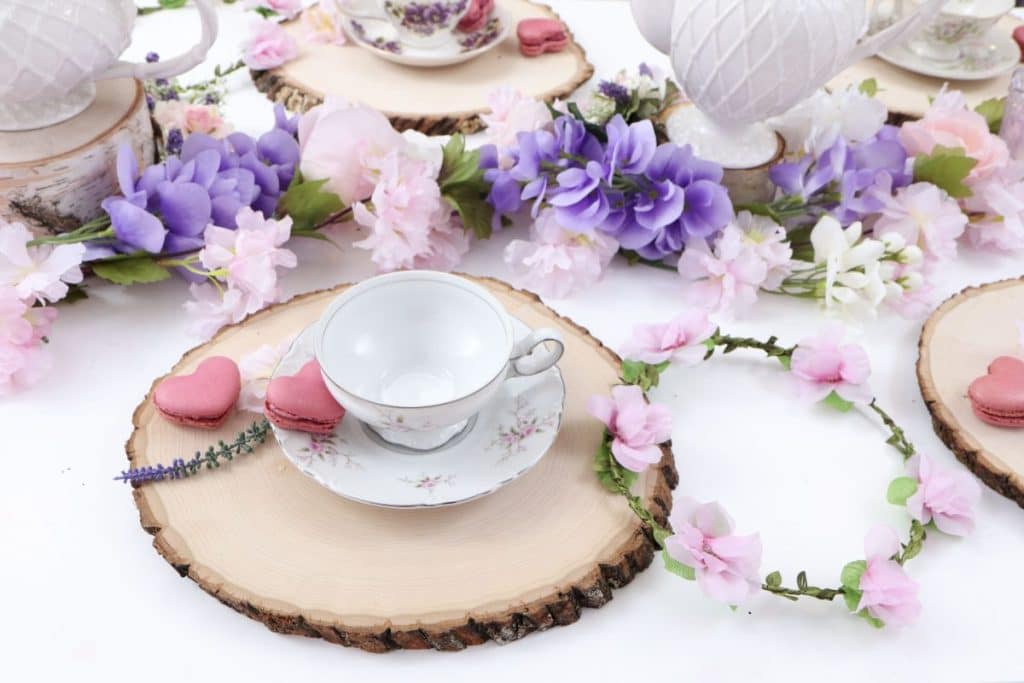 On each charger, I placed a pretty floral teacup and saucer. Can't have a tea party without those!  Next to each cup and saucer, I added a pastel pink faux flower and a sprig of faux lavender.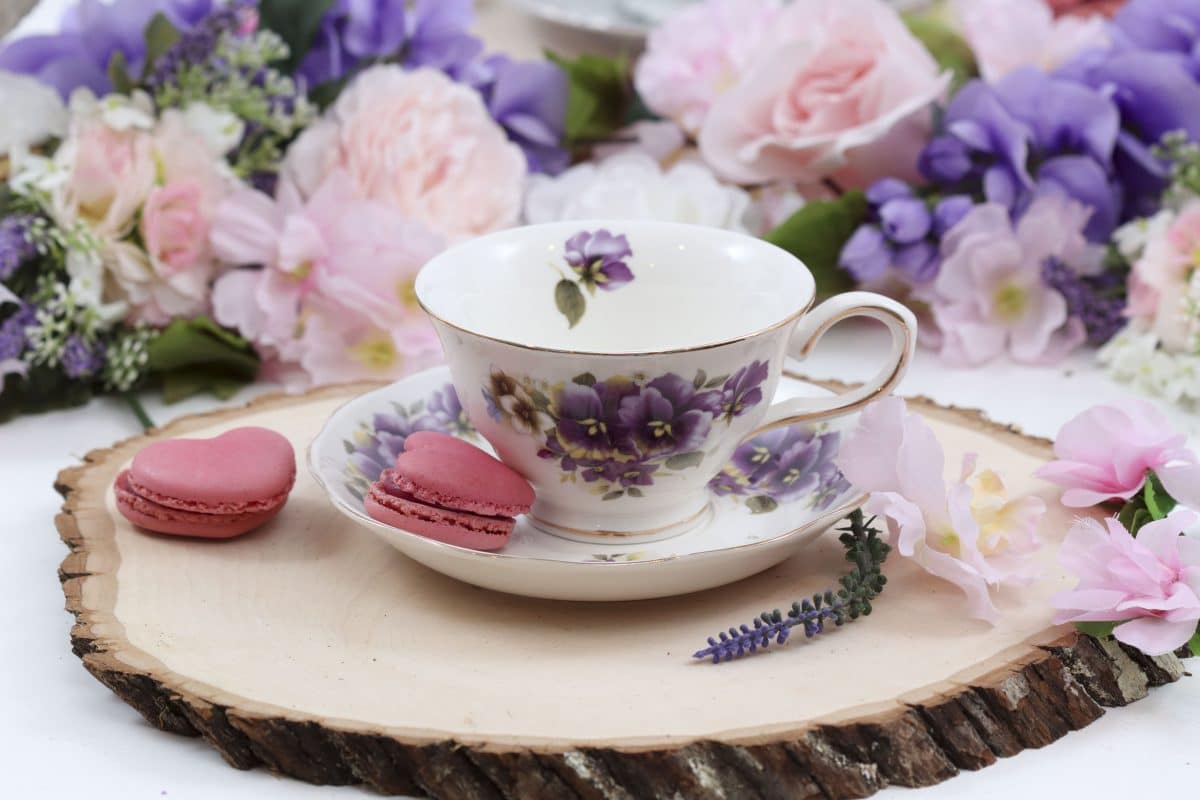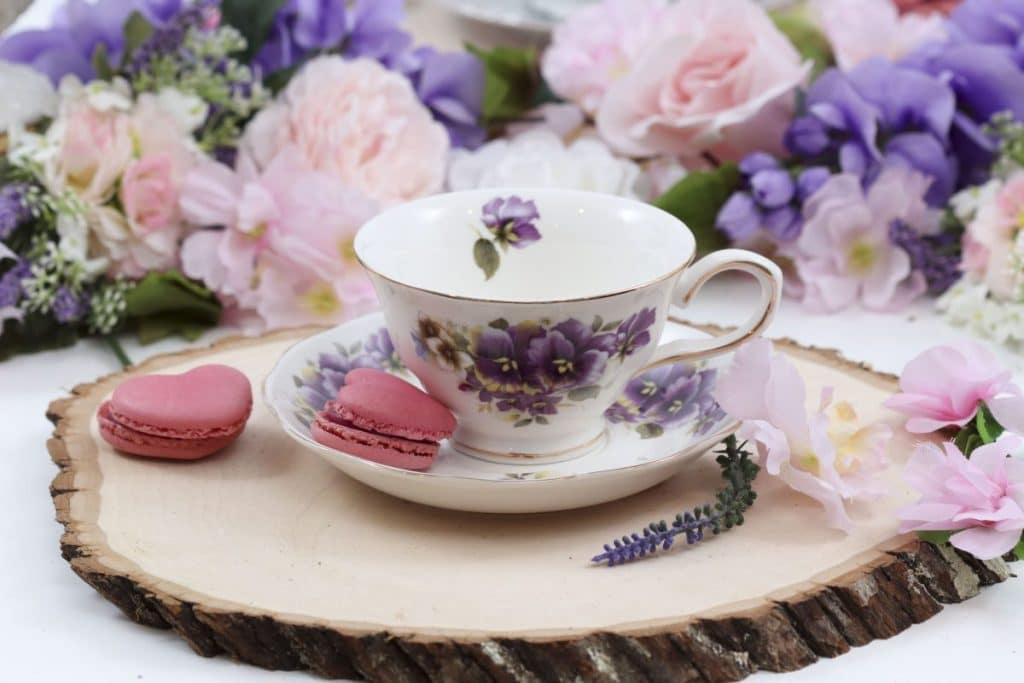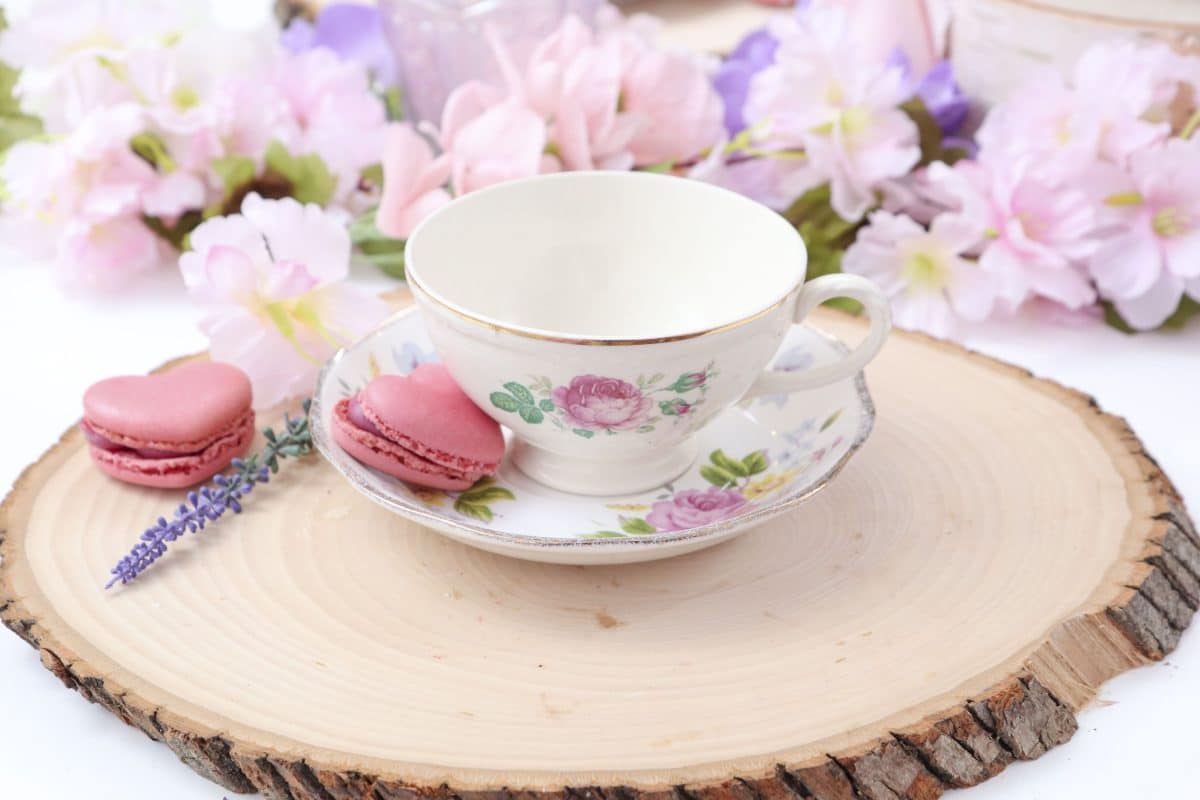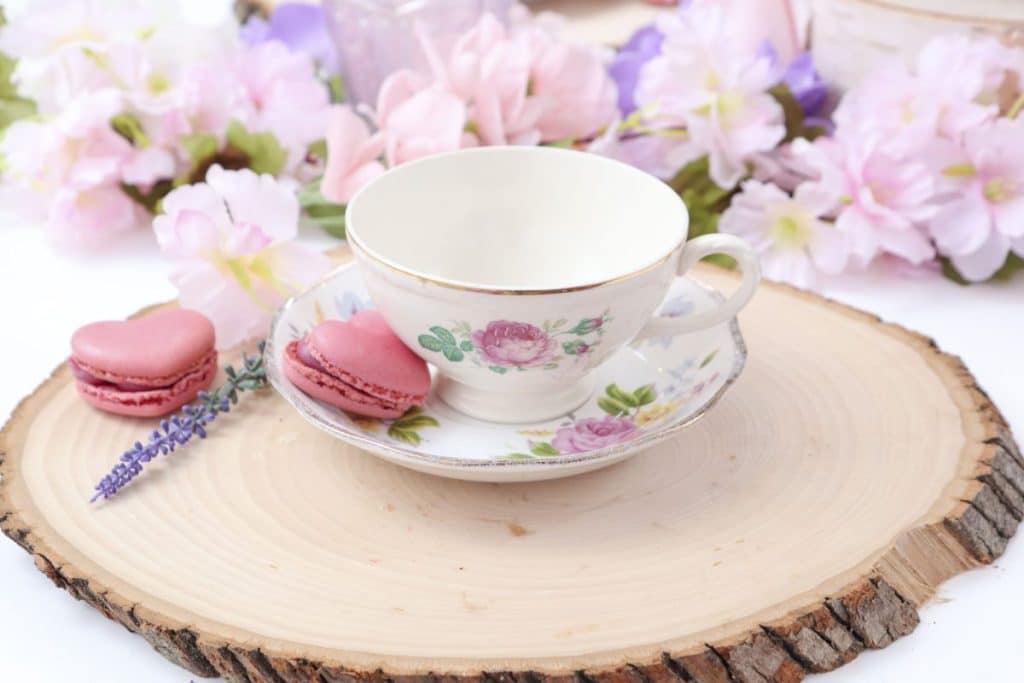 A tea party needs snacks as well – and I love to incorporate them into the place settings as decor when I can. For this Spring Fairy Tea Party, I placed precious pink heart macarons at each place.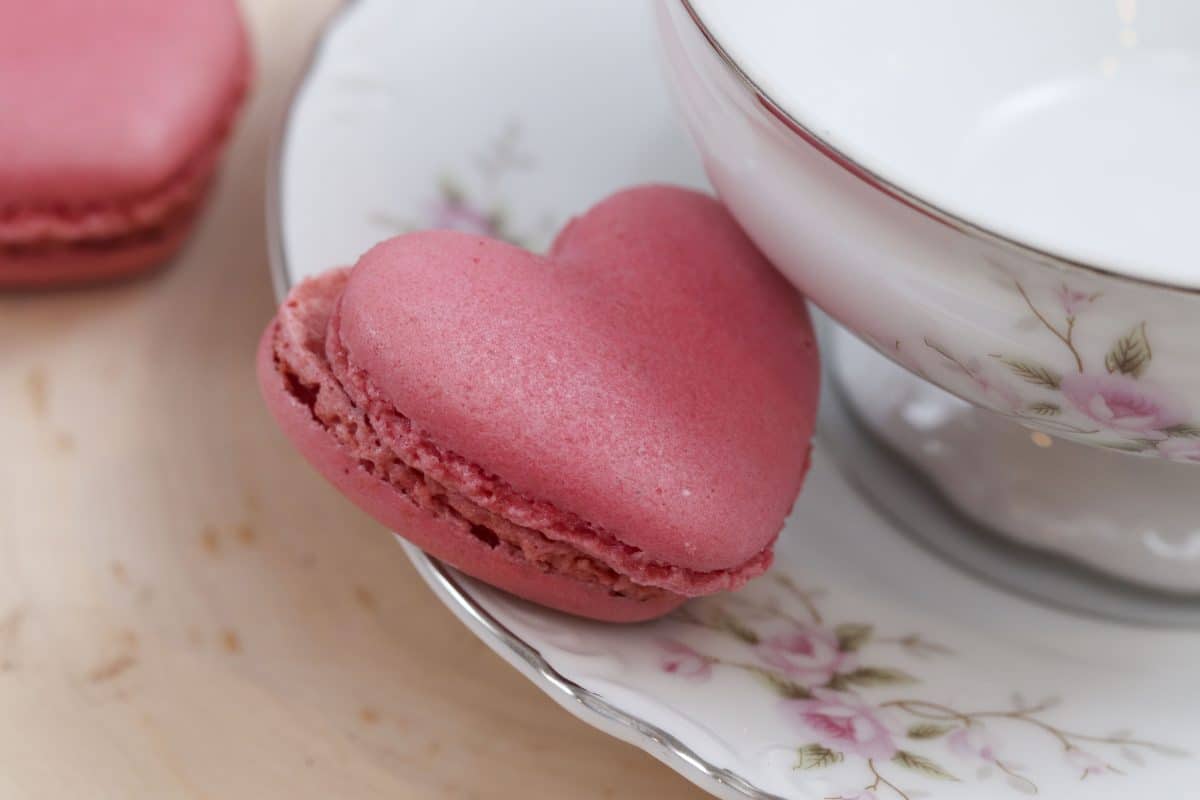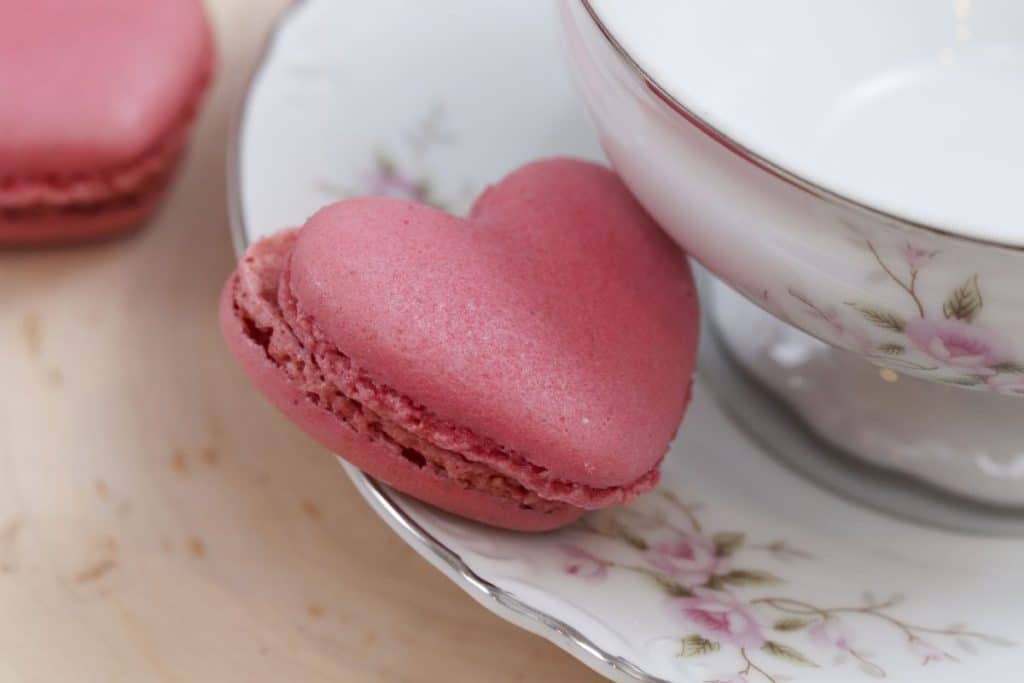 Finally, each place setting received a faux floral crown. Combine this with a set of fairy wings on each chair, and guests will get to feel like fairies too!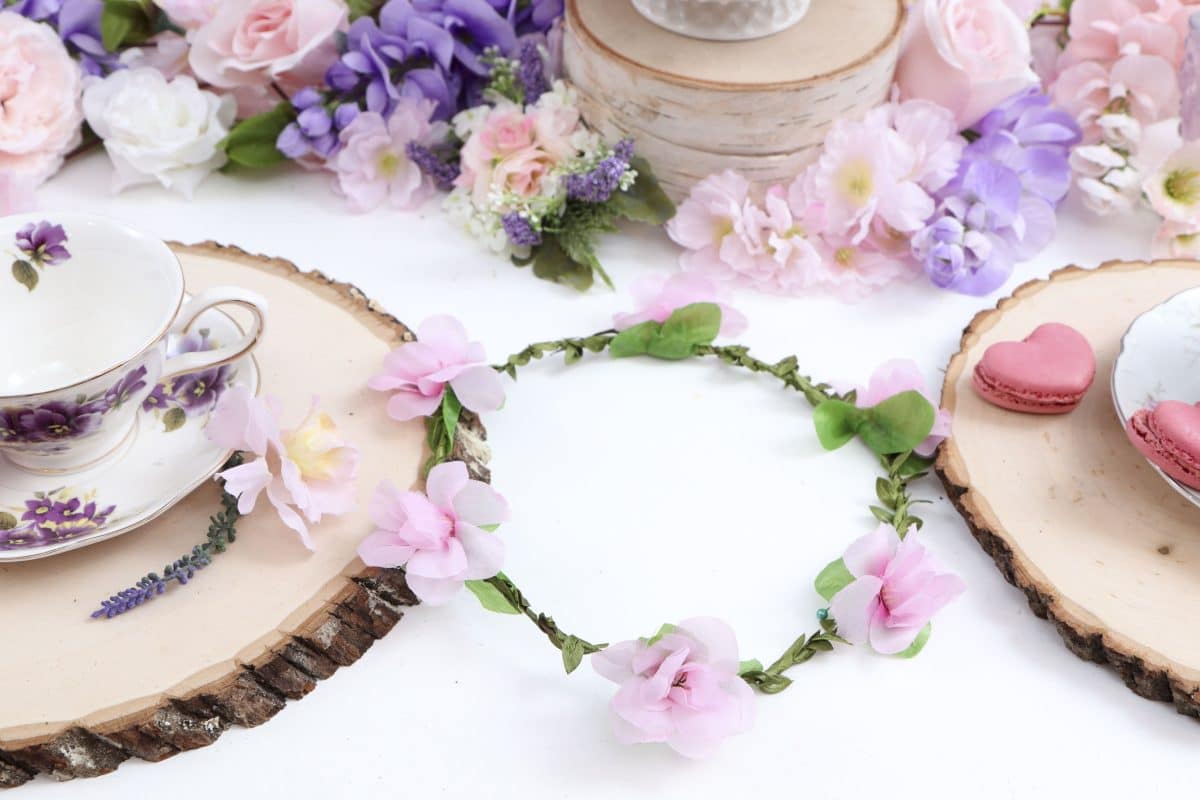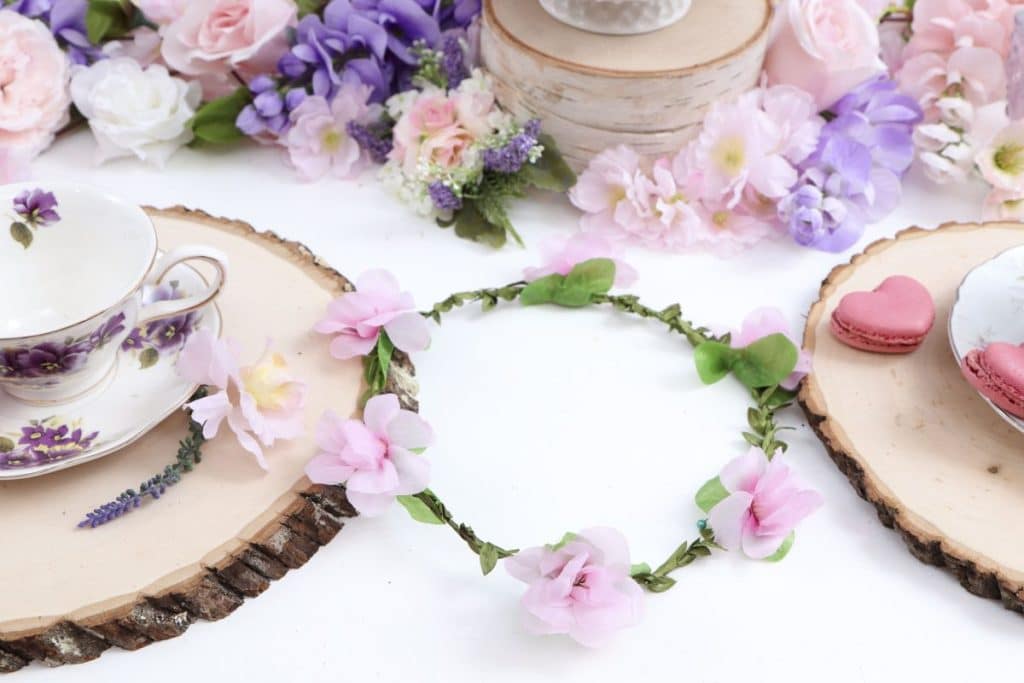 Spring Floral Cake
Finally, I set up a clear acrylic stand with a simple white cake on a lavender cake stand on it. I embellished both the base of the cake stand and the top of the cake itself with plenty of faux florals and then added a tiny fairy topper to finish off the look.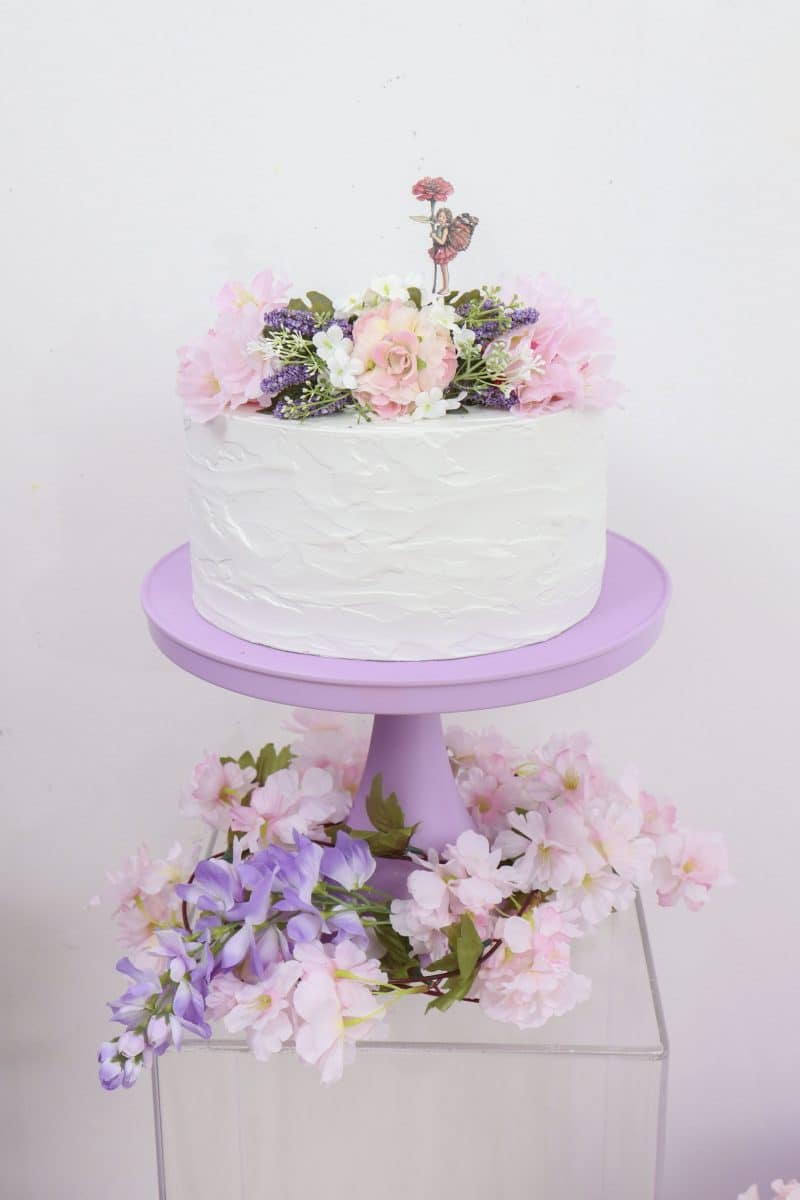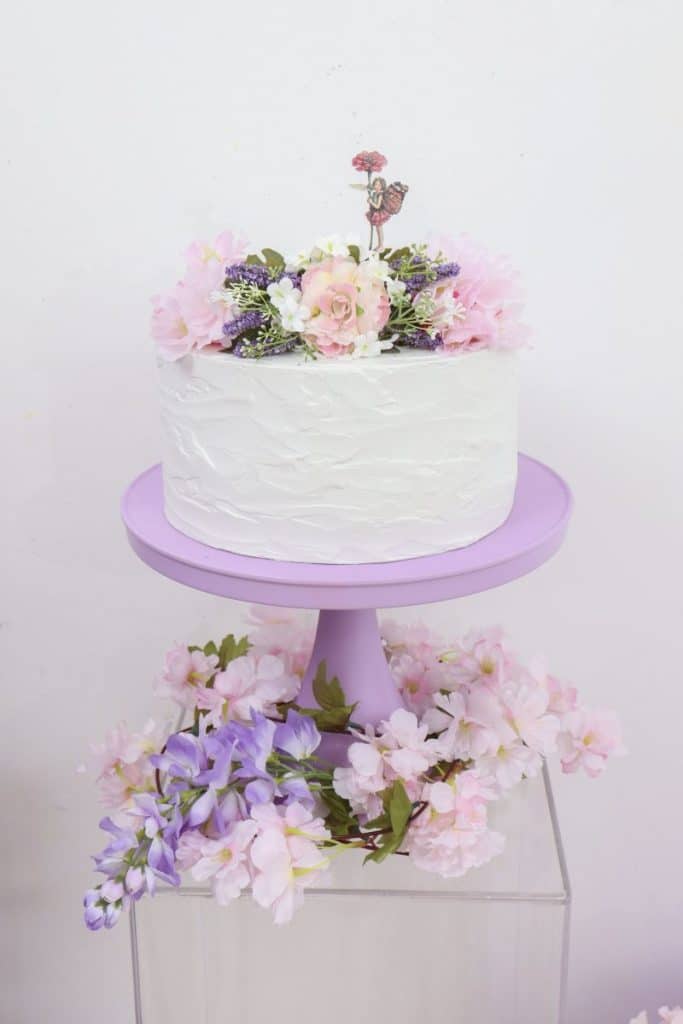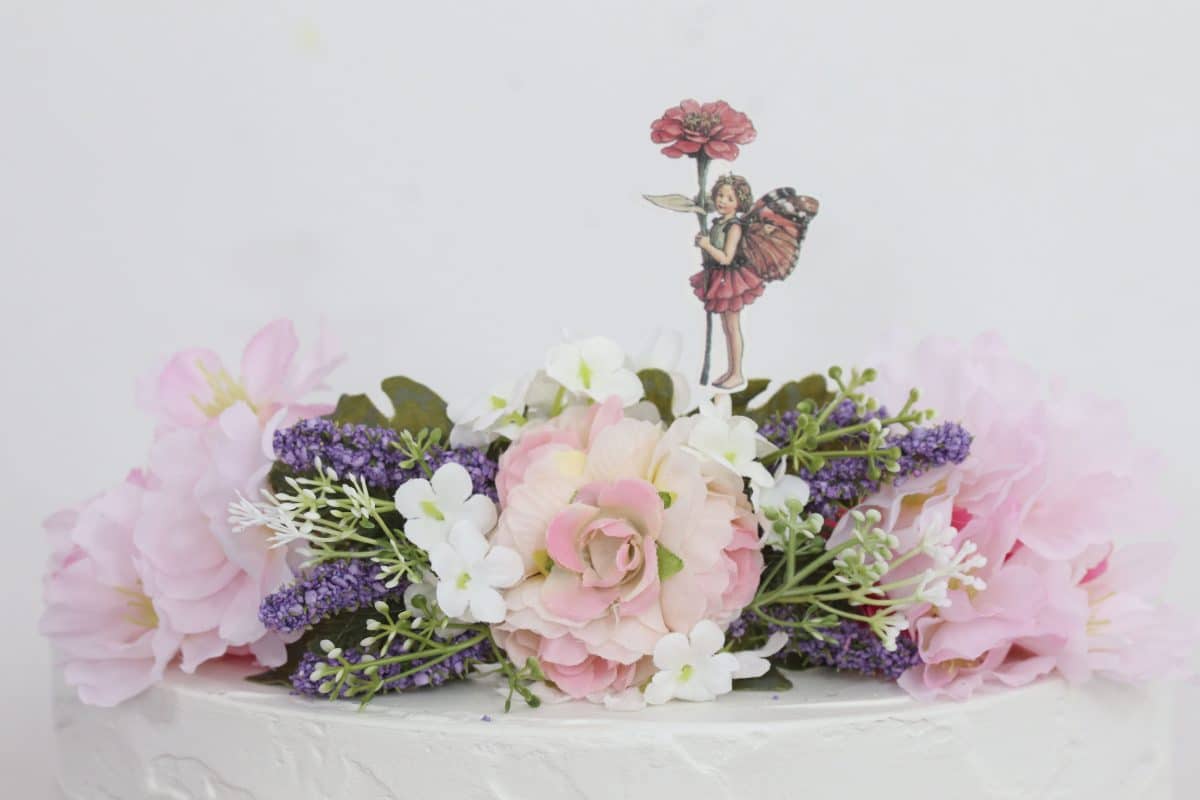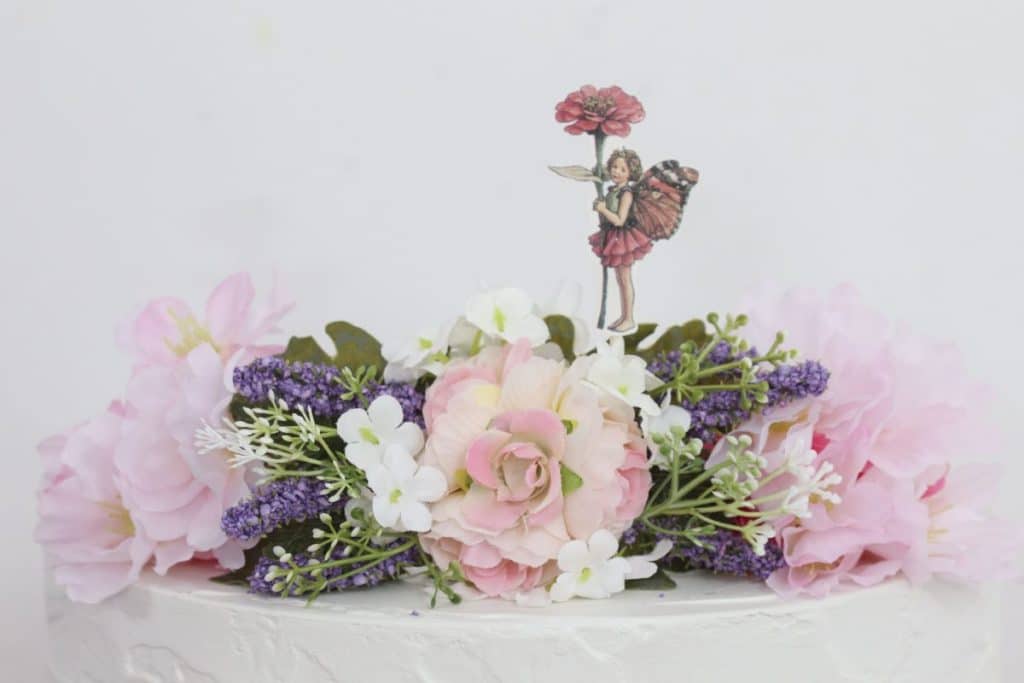 This sweet Spring Fairy Tea Party would be perfect for a kid's birthday party or a baby shower! What do you think? Do you like the idea of a Lavender tree for Spring, or would you rather keep decorated trees for Christmas only? I'd love to hear your thoughts in the comments!
Happy Tea Partying!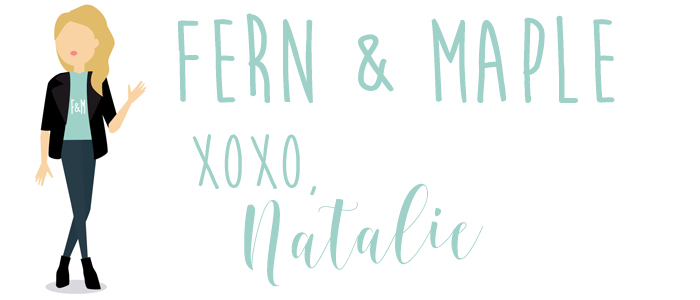 PIN FOR LATER: