You guys know I have advocated in the past for decorating trees all year-round. Remember my Valentine's Tree? Well, now I've partnered with Treetopia to bring you some ideas for how to decorate an adorable Easter tree, full of pastel colors, tons of Easter eggs, and one of my absolute favorite mythical creatures – gnomes! So embrace the year-round tree idea, grab yourself one from Treetopia, and read on for all of the Easter gnome tree ideas.
The Easter Tree
I used my pretty pastel pink treetopia tree for my Easter celebration. I set it up on a pastel green gingham tablecloth, with a base of green Easter grass to make it look like it was actually sprouting from the ground! I covered the tablecloth base with a variety of pastel plastic Easter eggs and floral confetti.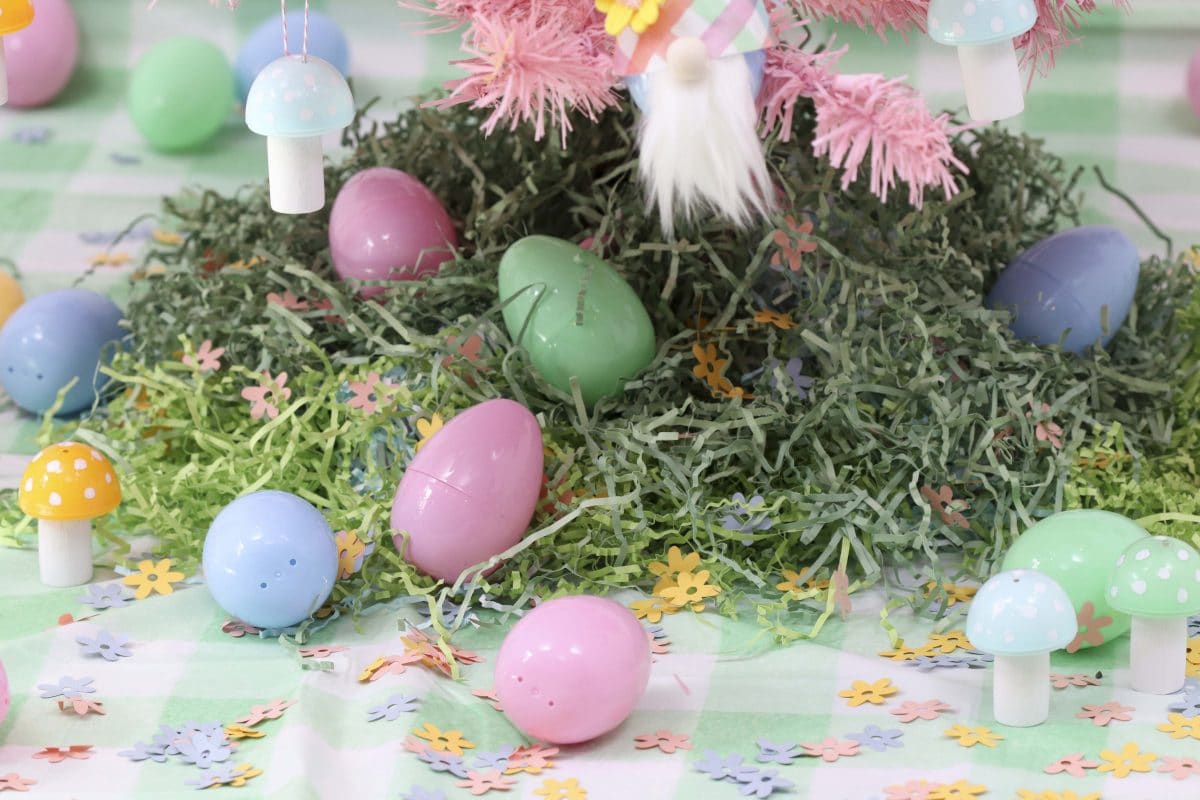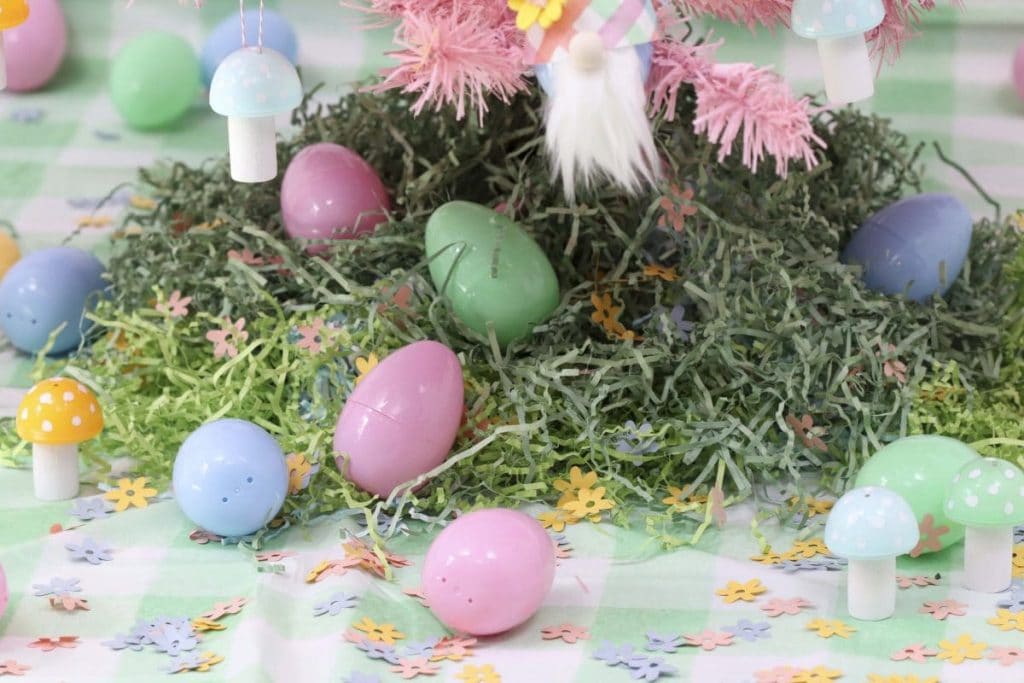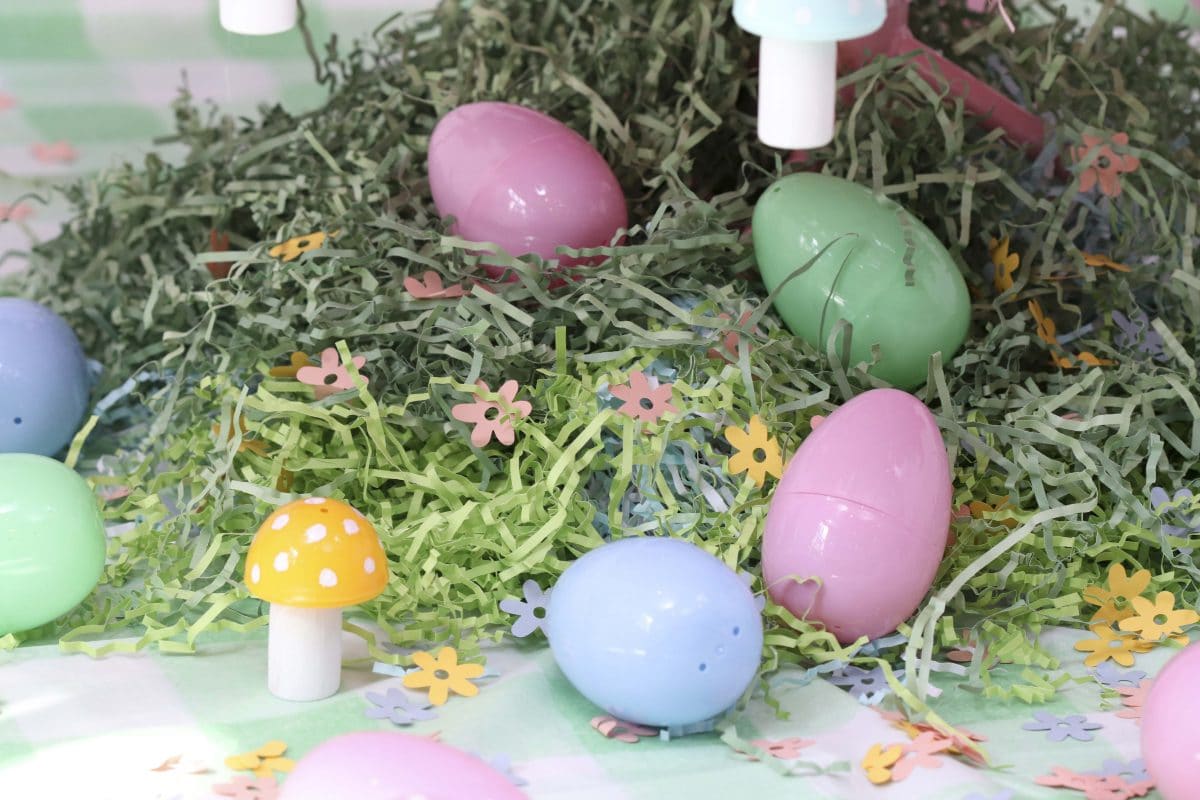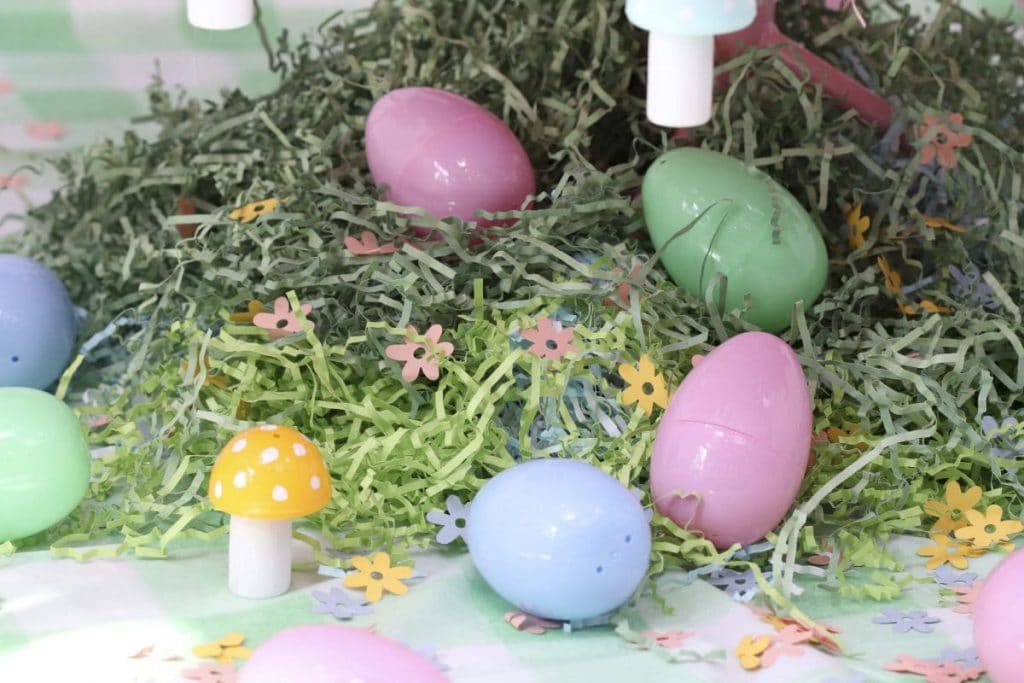 I also added toadstools I created using halves of plastic eggs painted with white dots, and with painted white wood dolls for their base. You can get the step-by-step instructions HERE.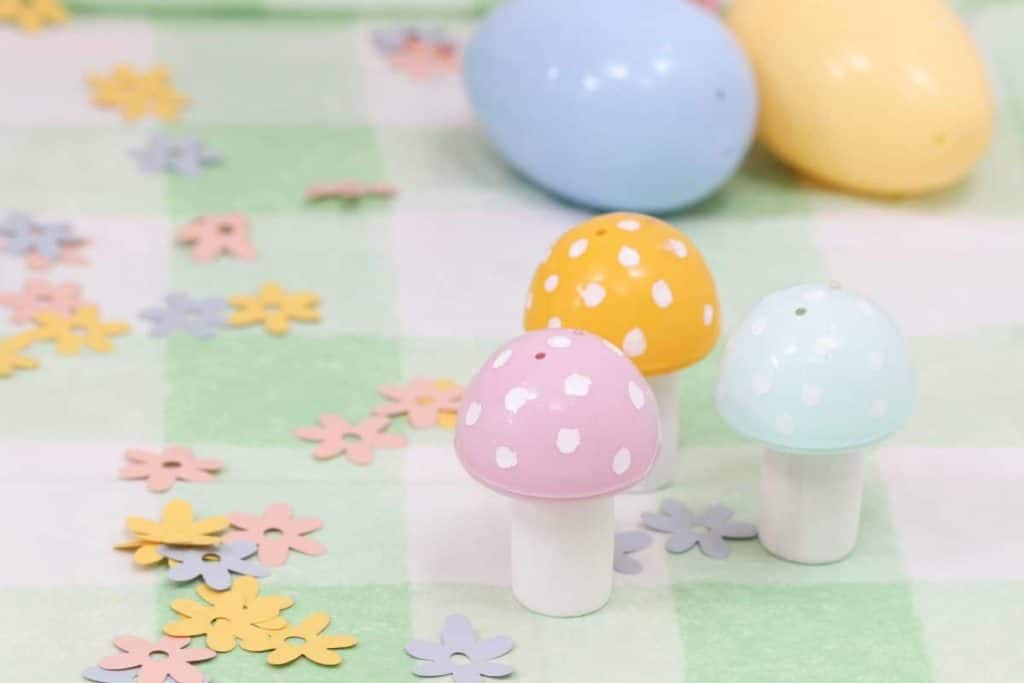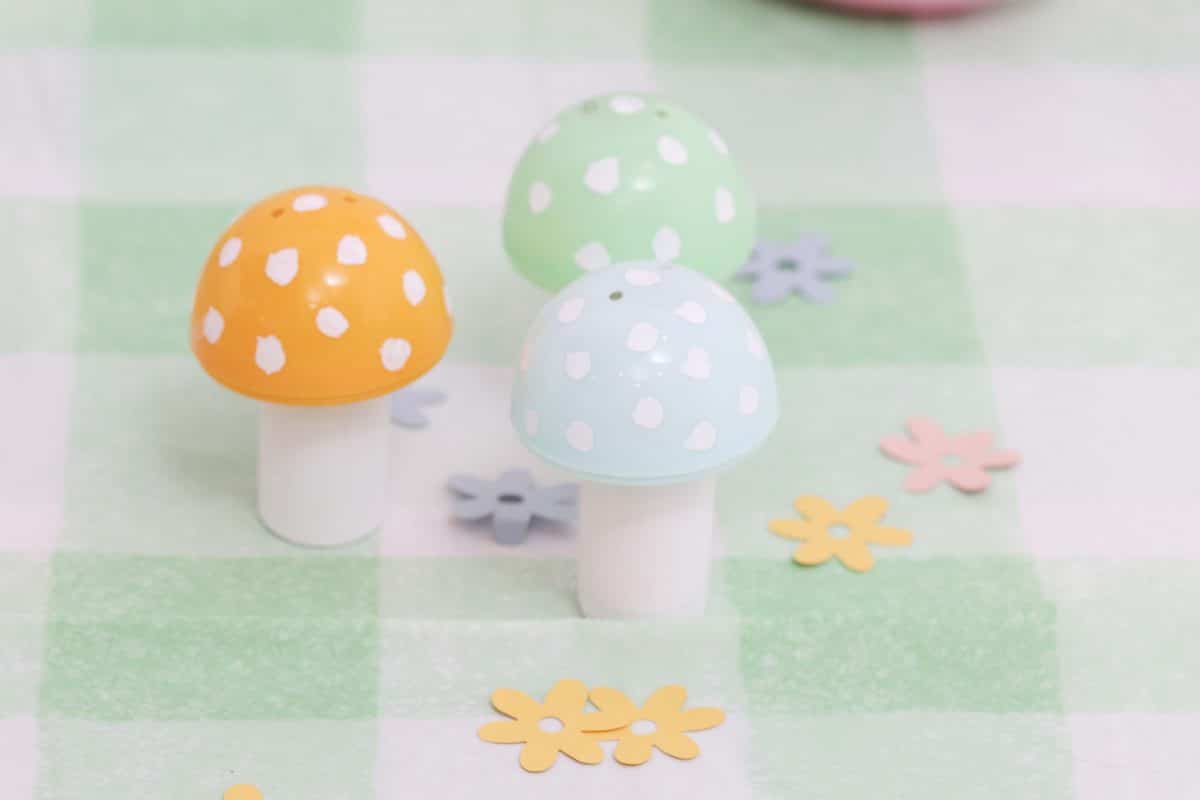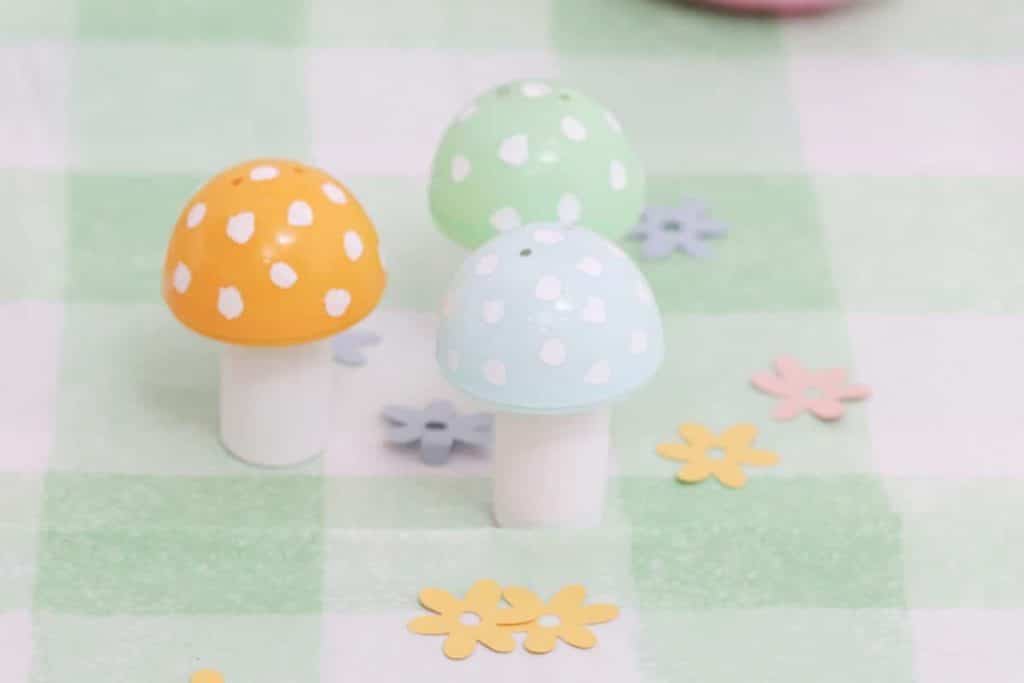 And of course, a large Easter Egg gnome friend to guard the base of the tree.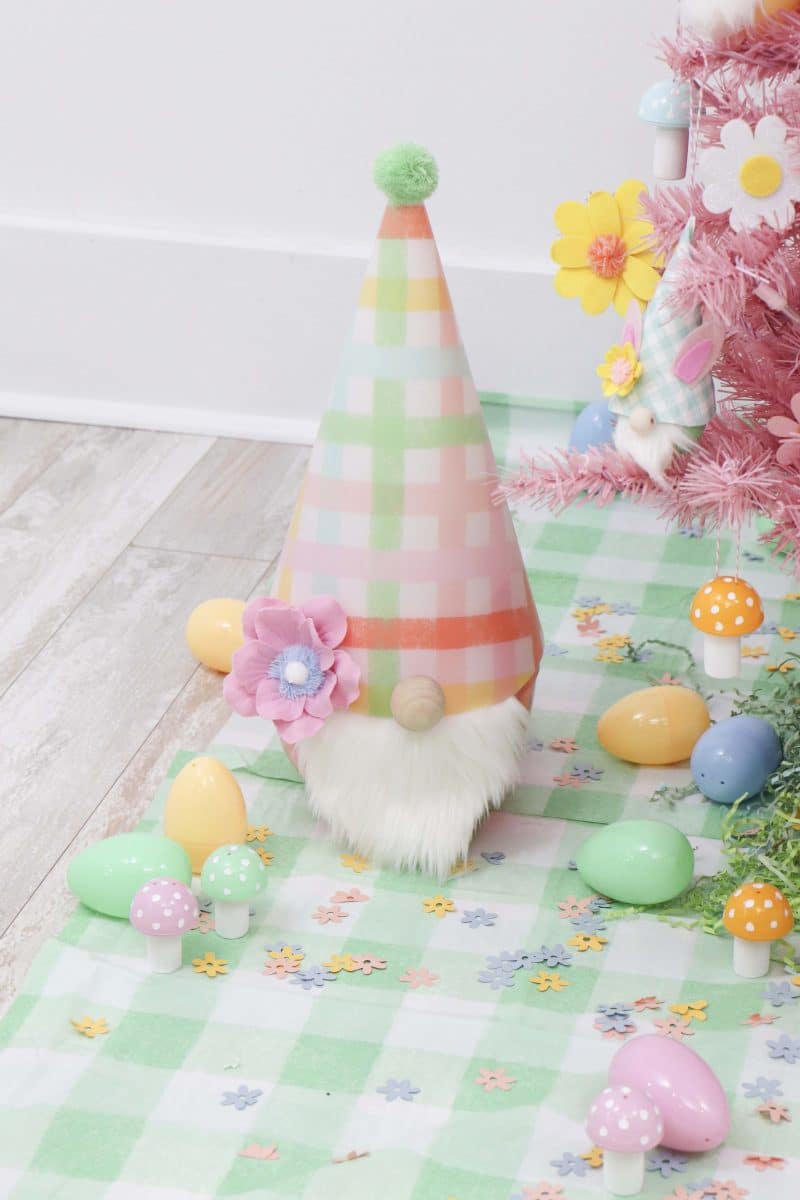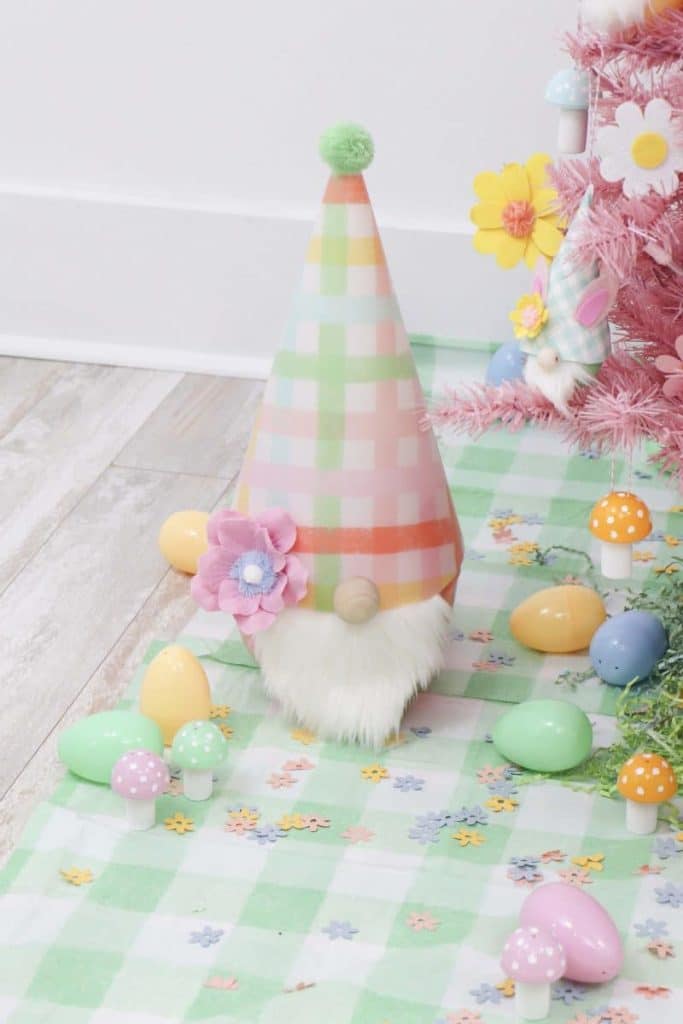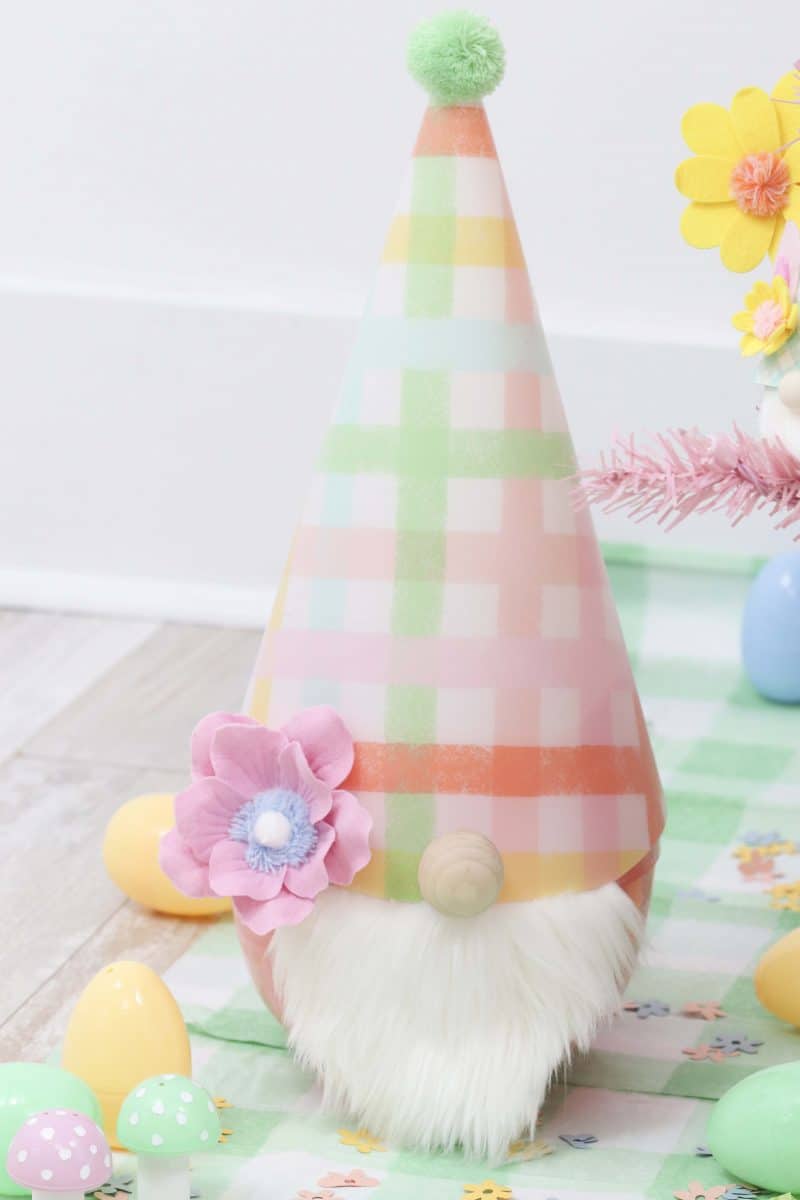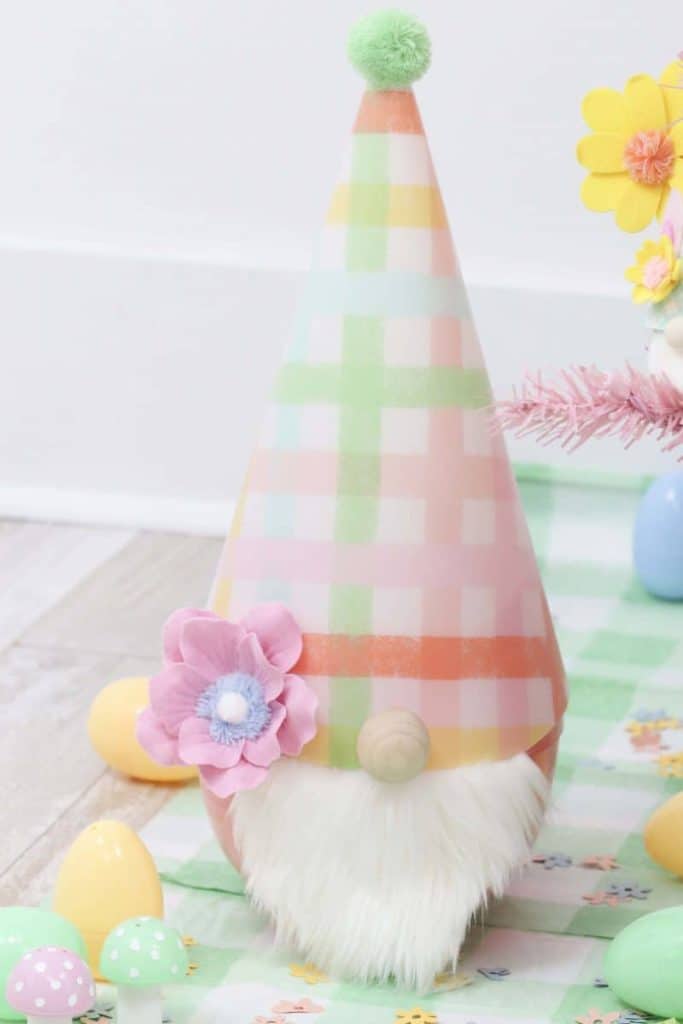 Behind the tree, I set the whimsical scene by hanging large paper fan flowers on the wall, along with a "Happy Easter" garland.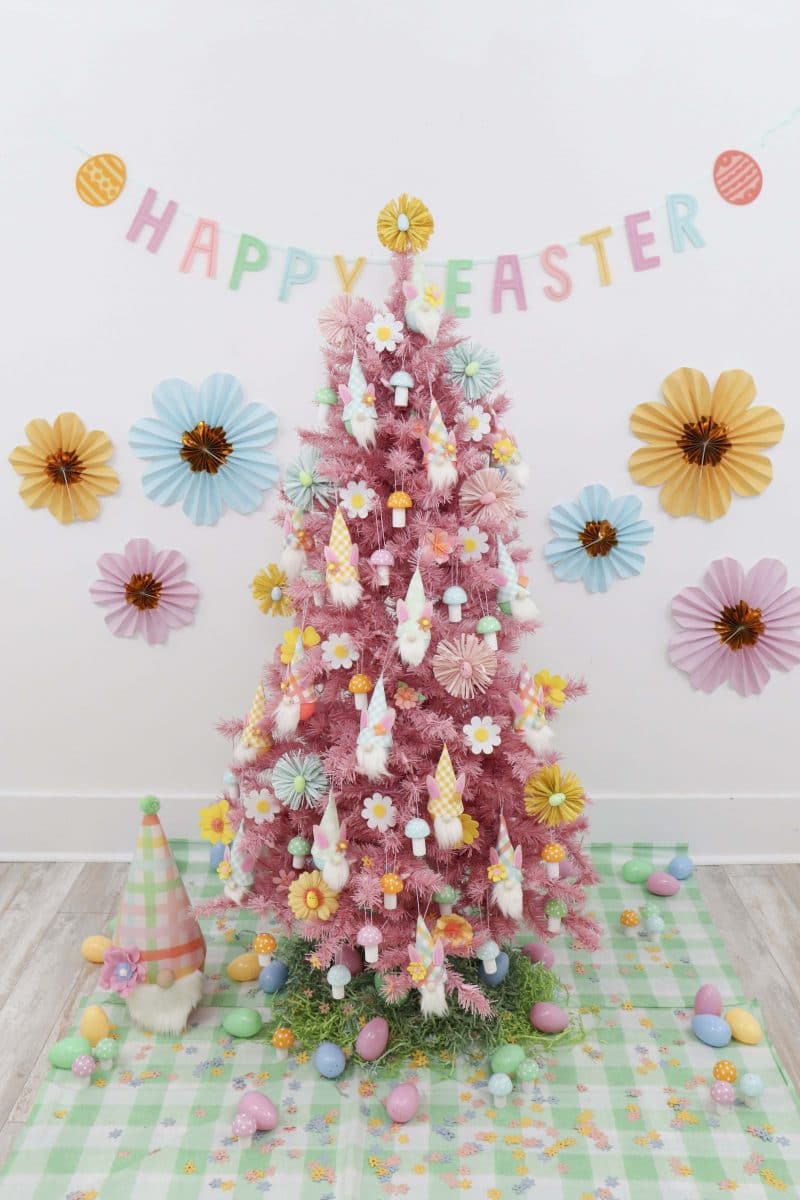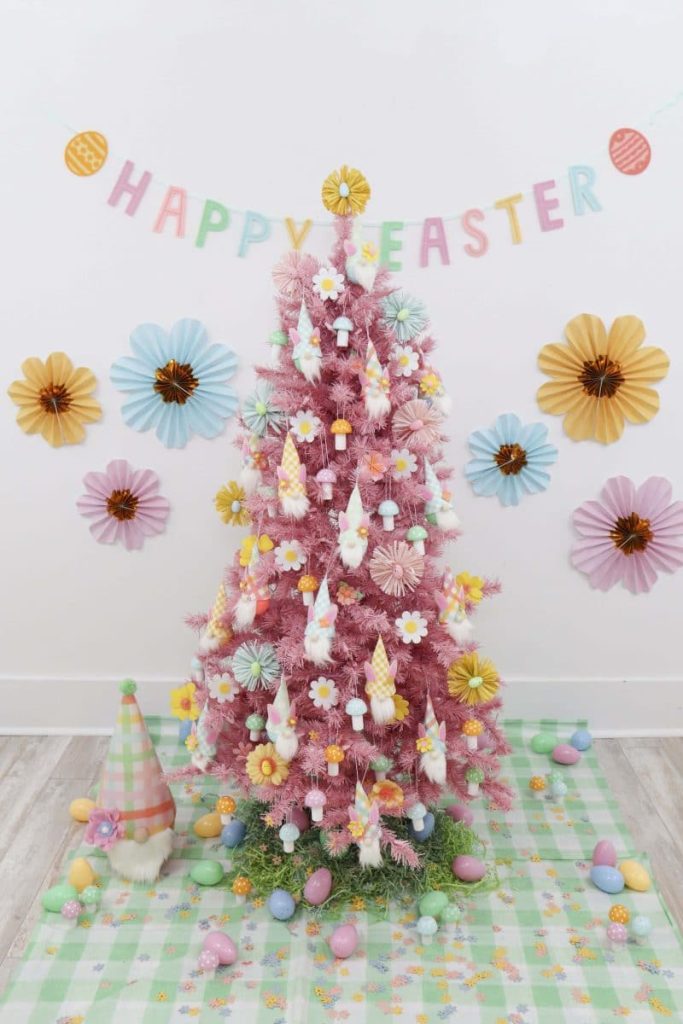 The Easter Tree Ornaments
Then came the fun part – decorating the actual tree! First, I tucked white and yellow felt and foam daisy flowers throughout the branches.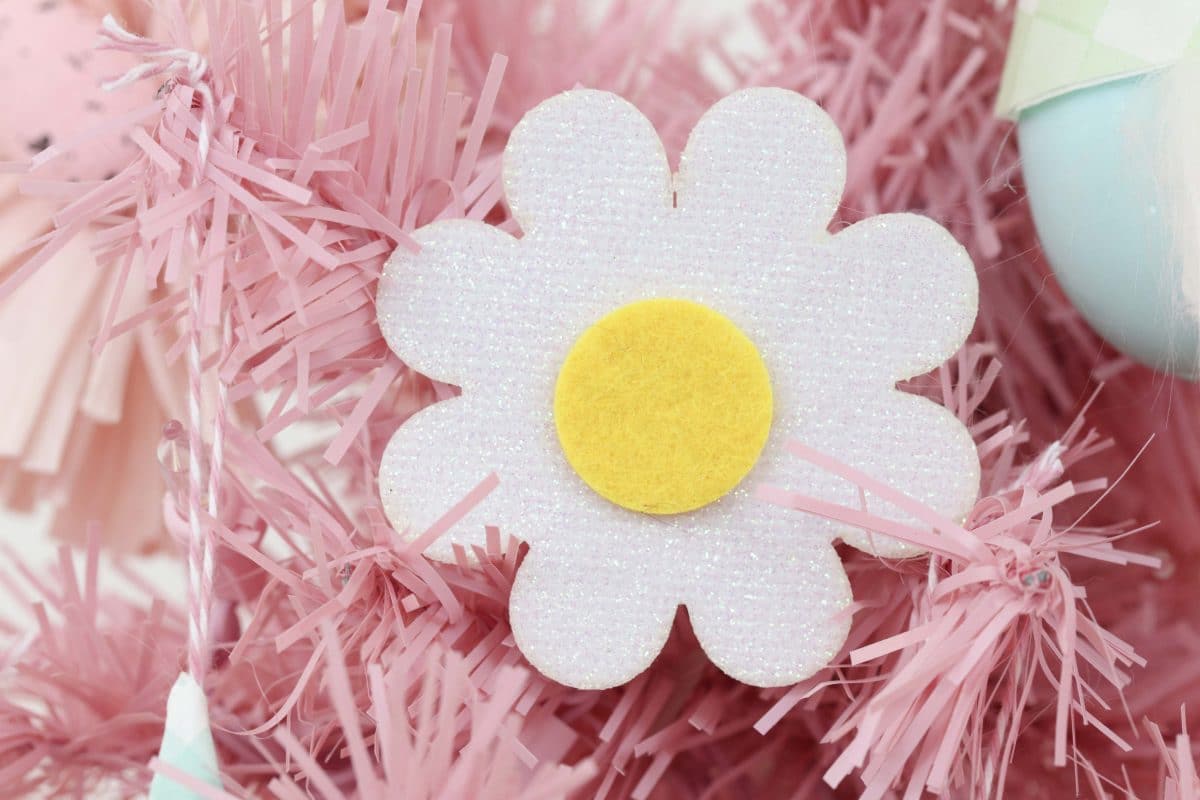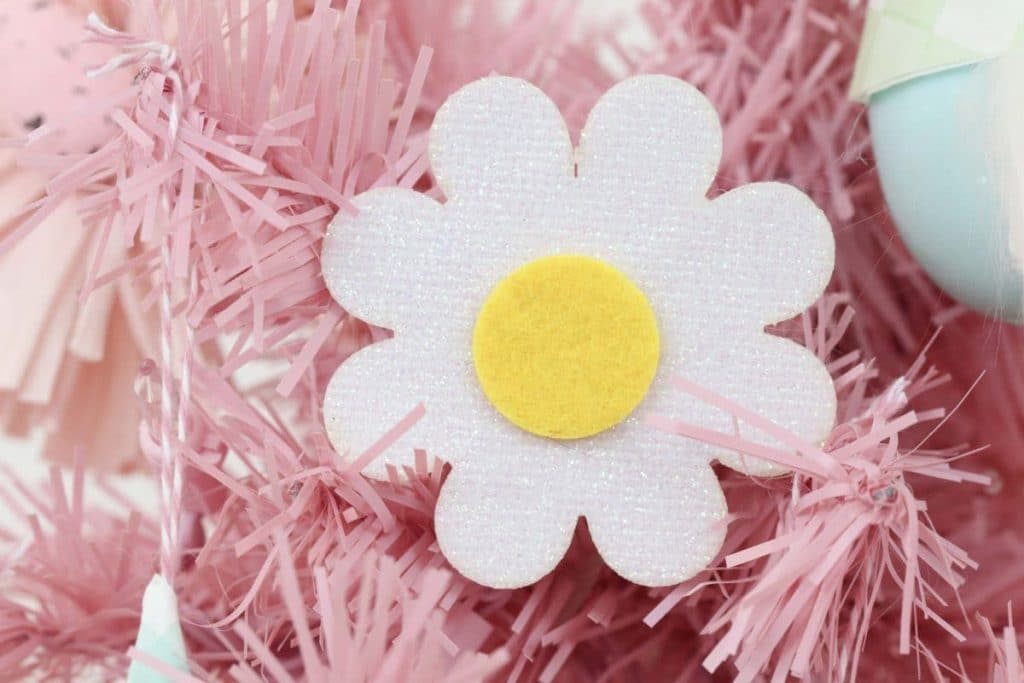 I also added some fringe flowers with Easter eggs in their centers.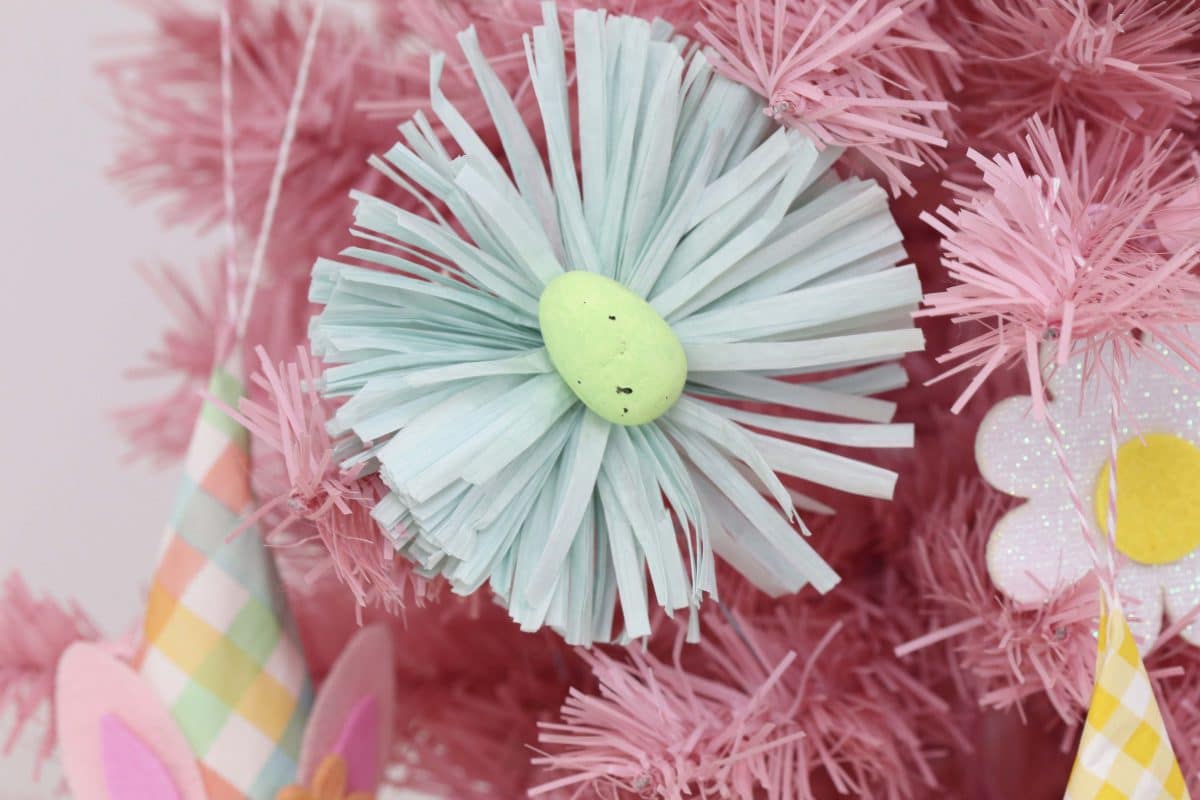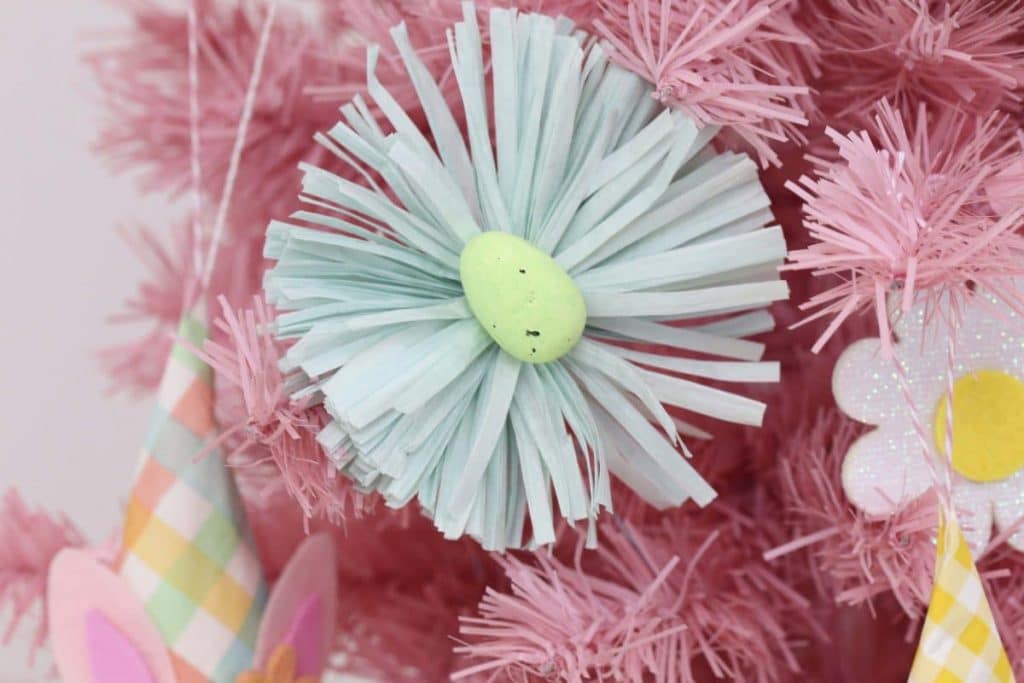 A fringe flower also made the perfect topper.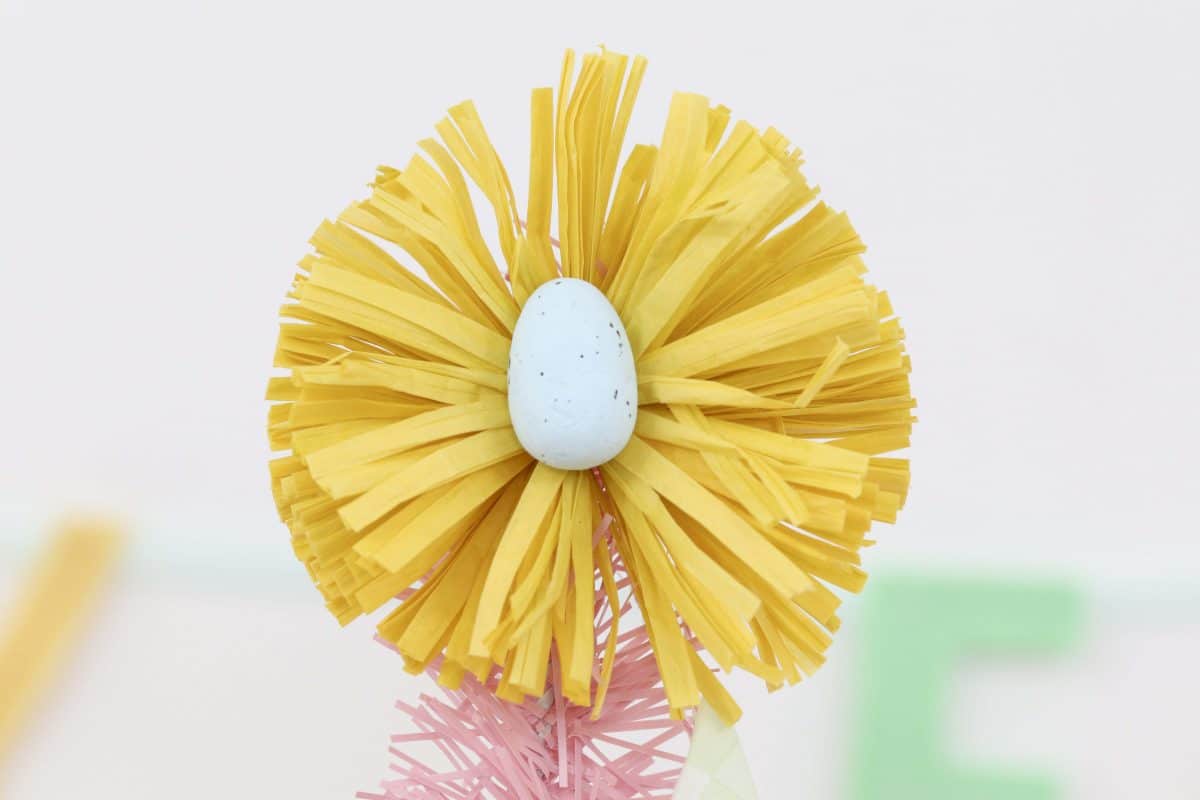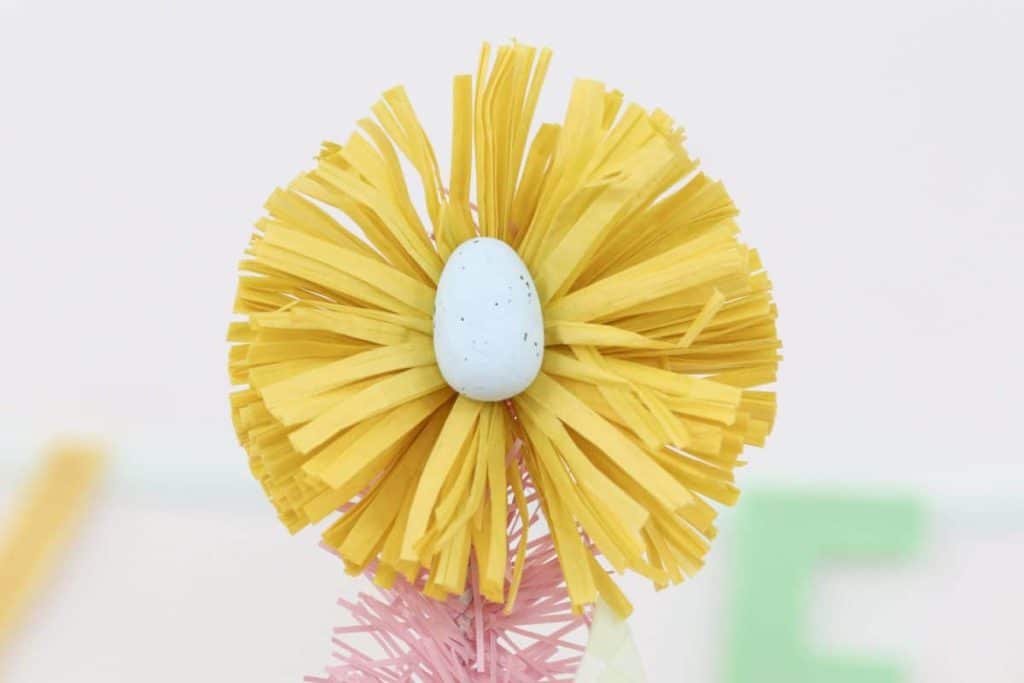 Next, I turned more of my Easter egg toadstools into ornaments by adding a loop of string to them, and hung them all around the tree.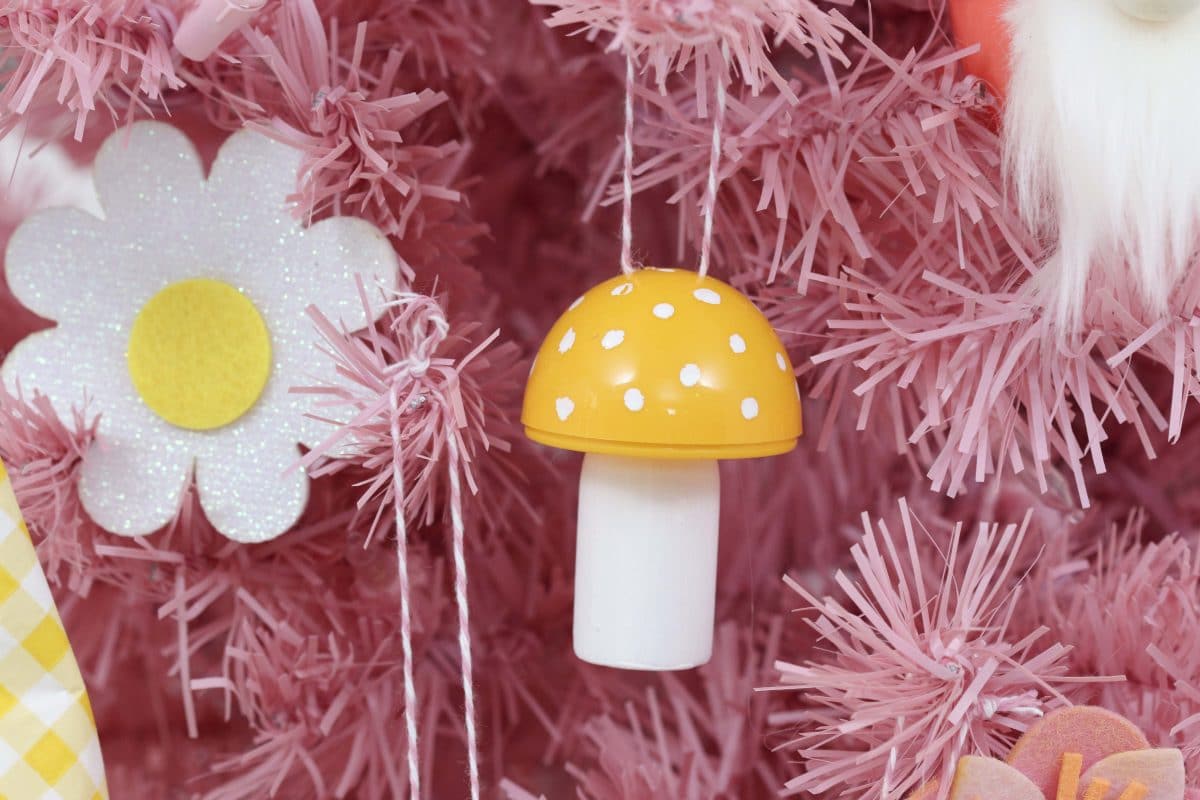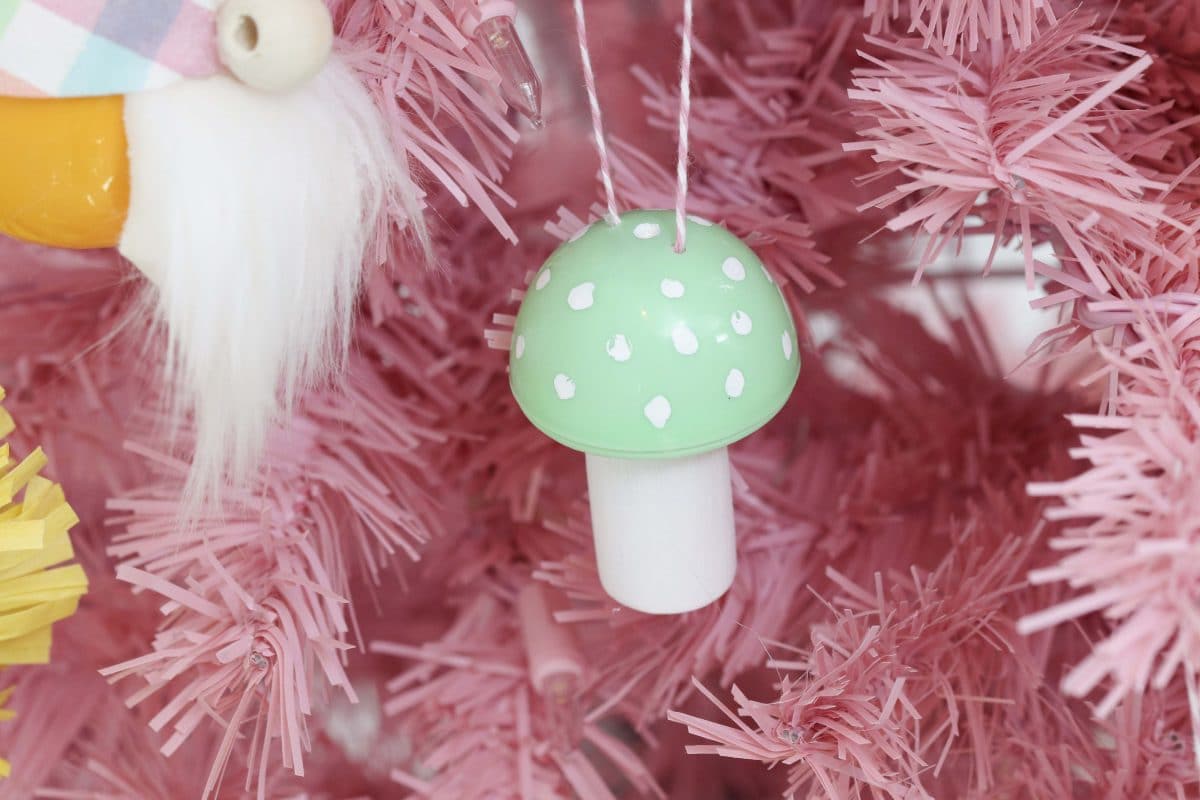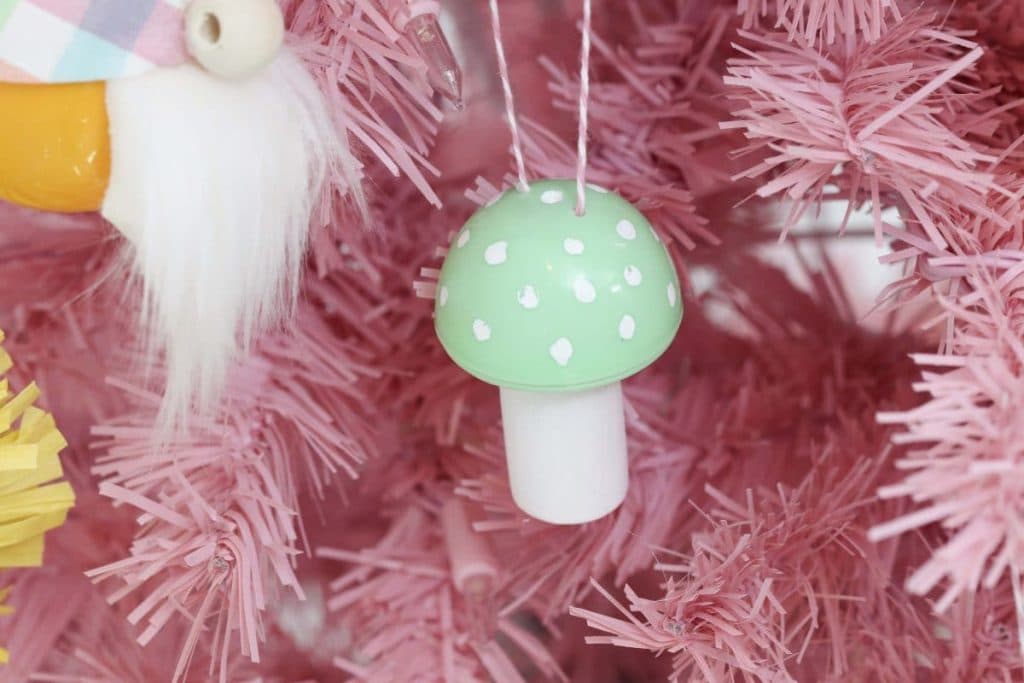 Finally, I created the cutest DIY Gnome ornaments in various bright- and pastel-colored hats to serve as my tree's main attraction. You can get the details for how to create the gnome ornaments HERE.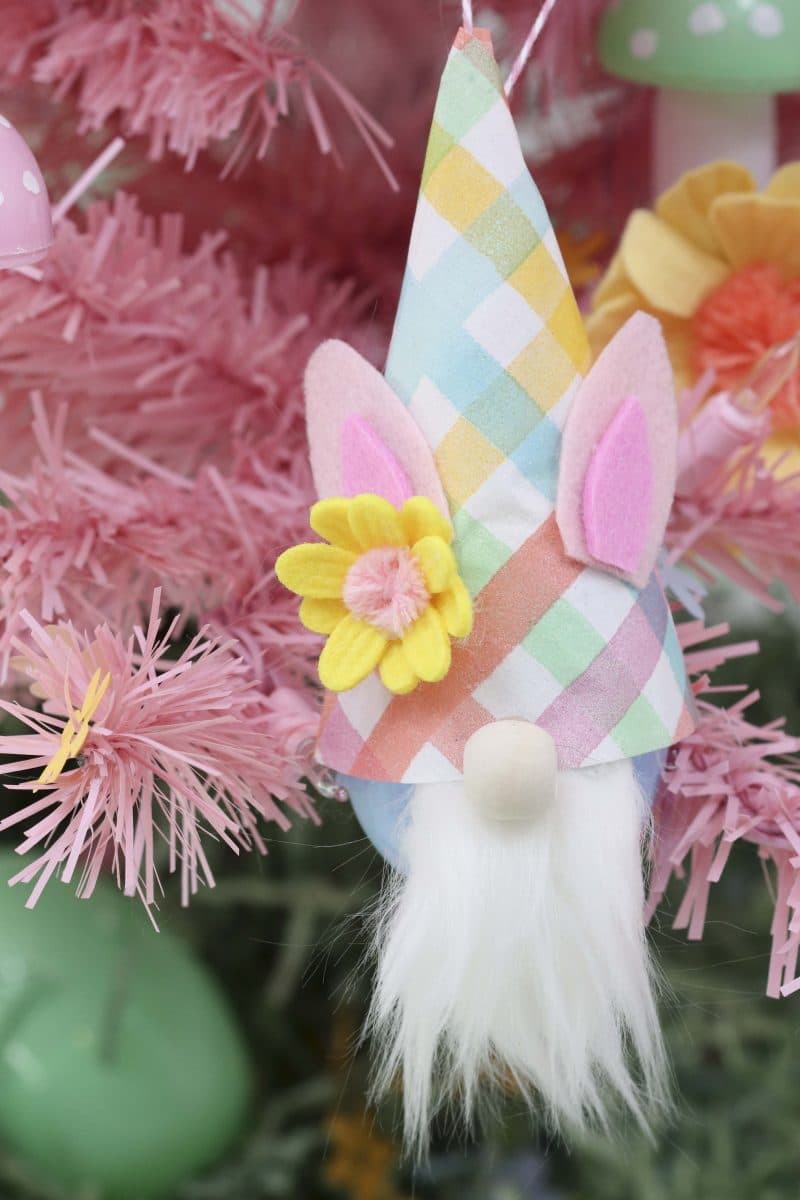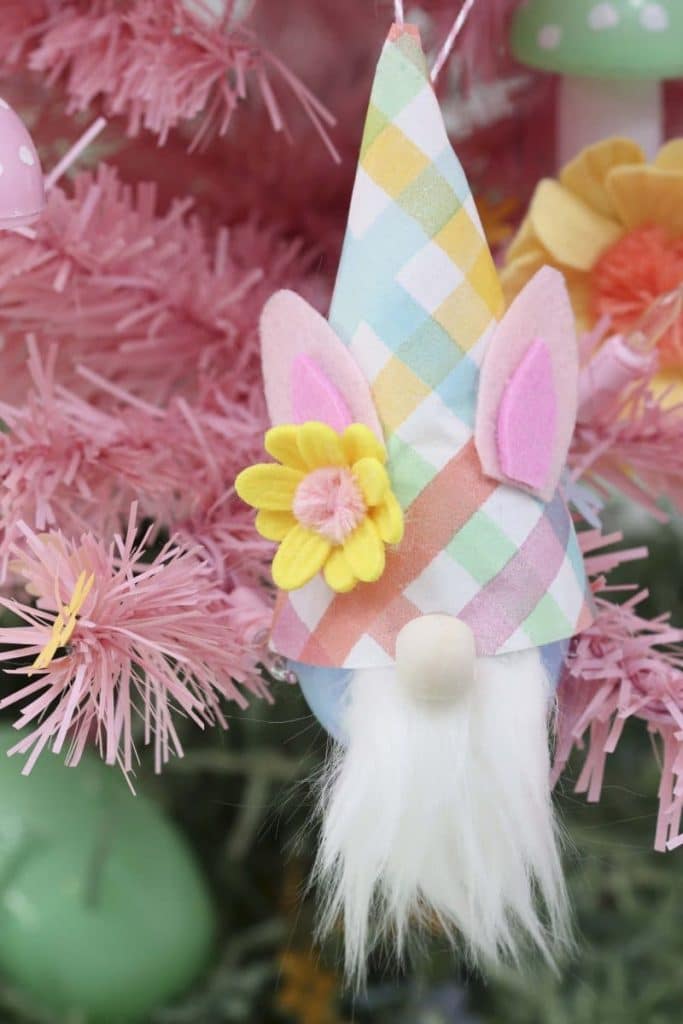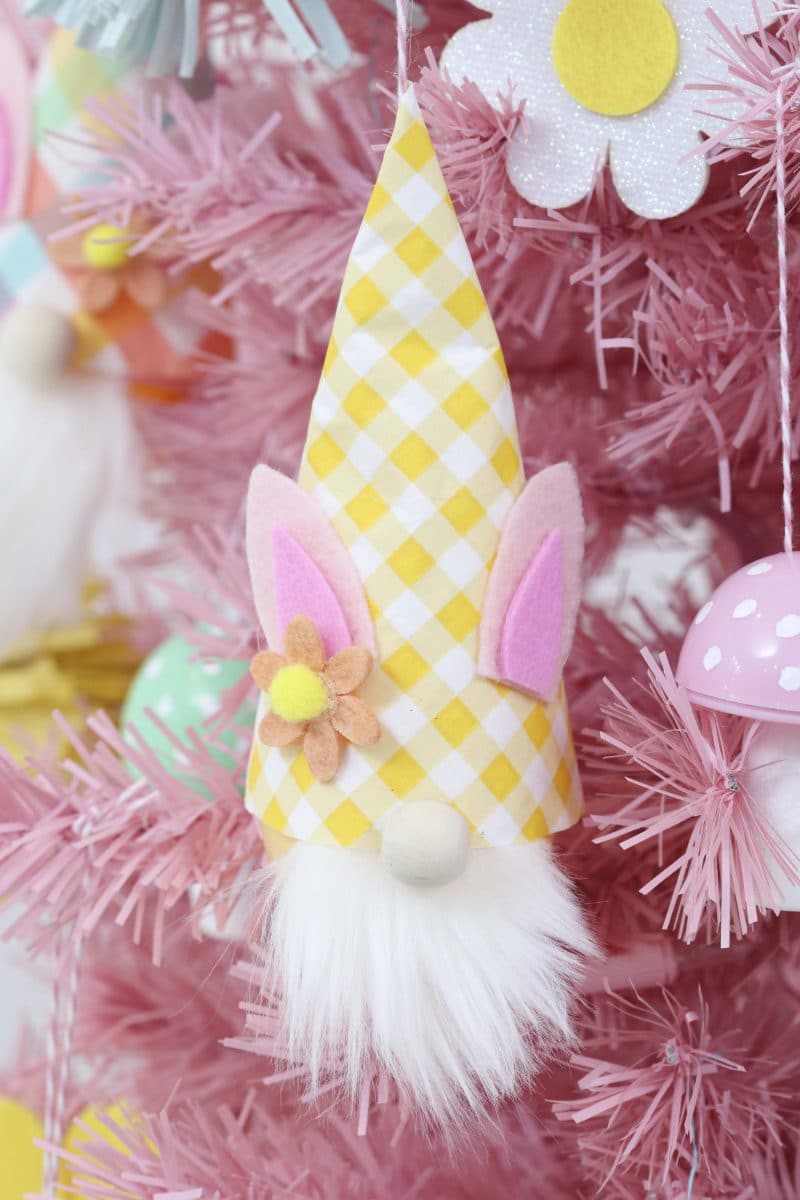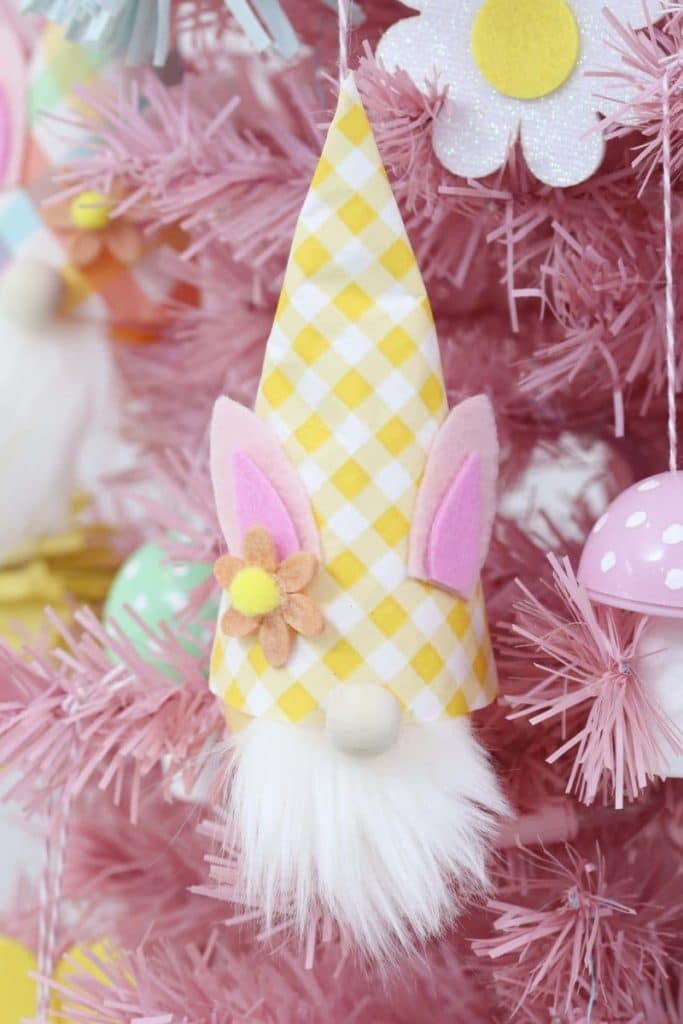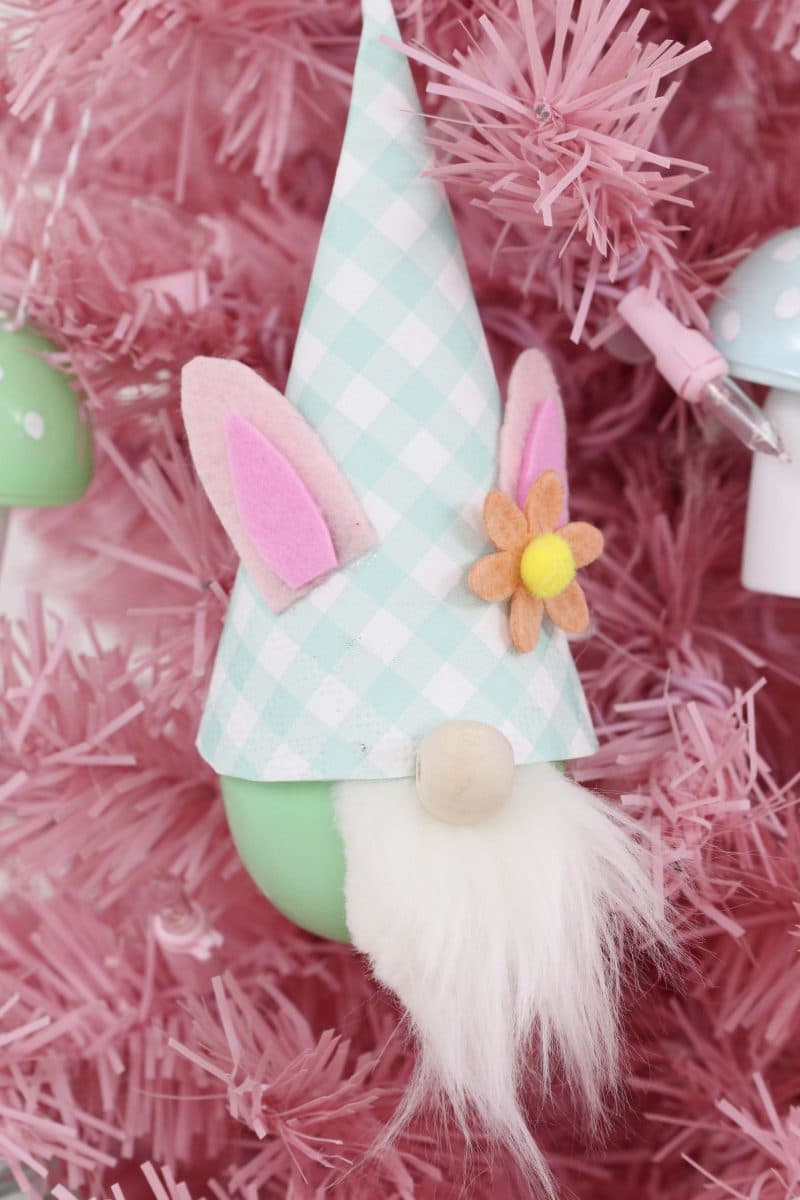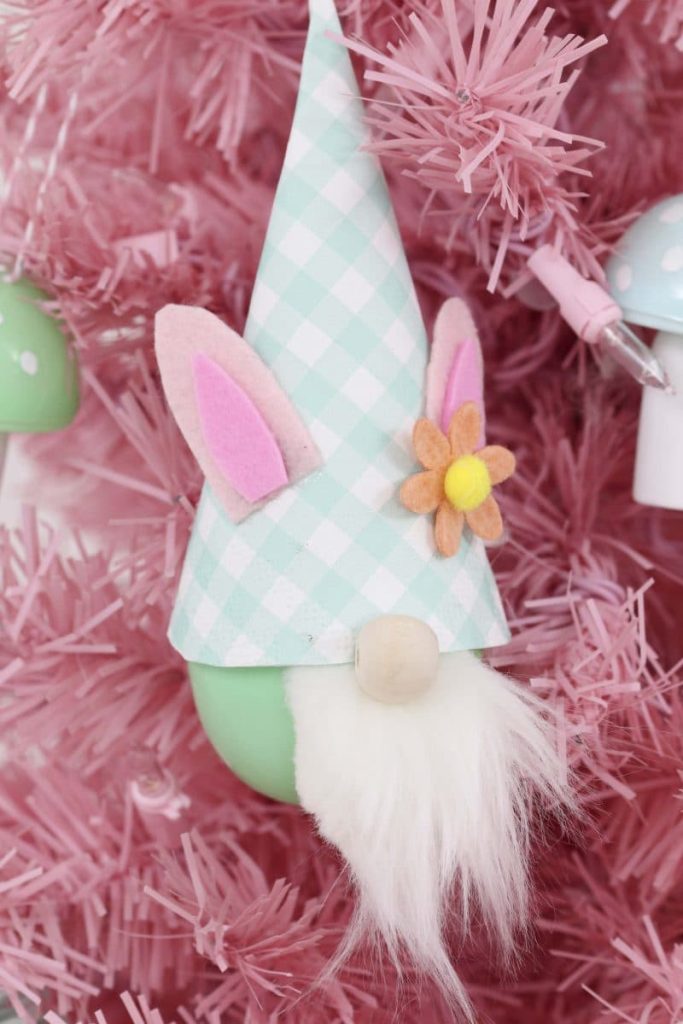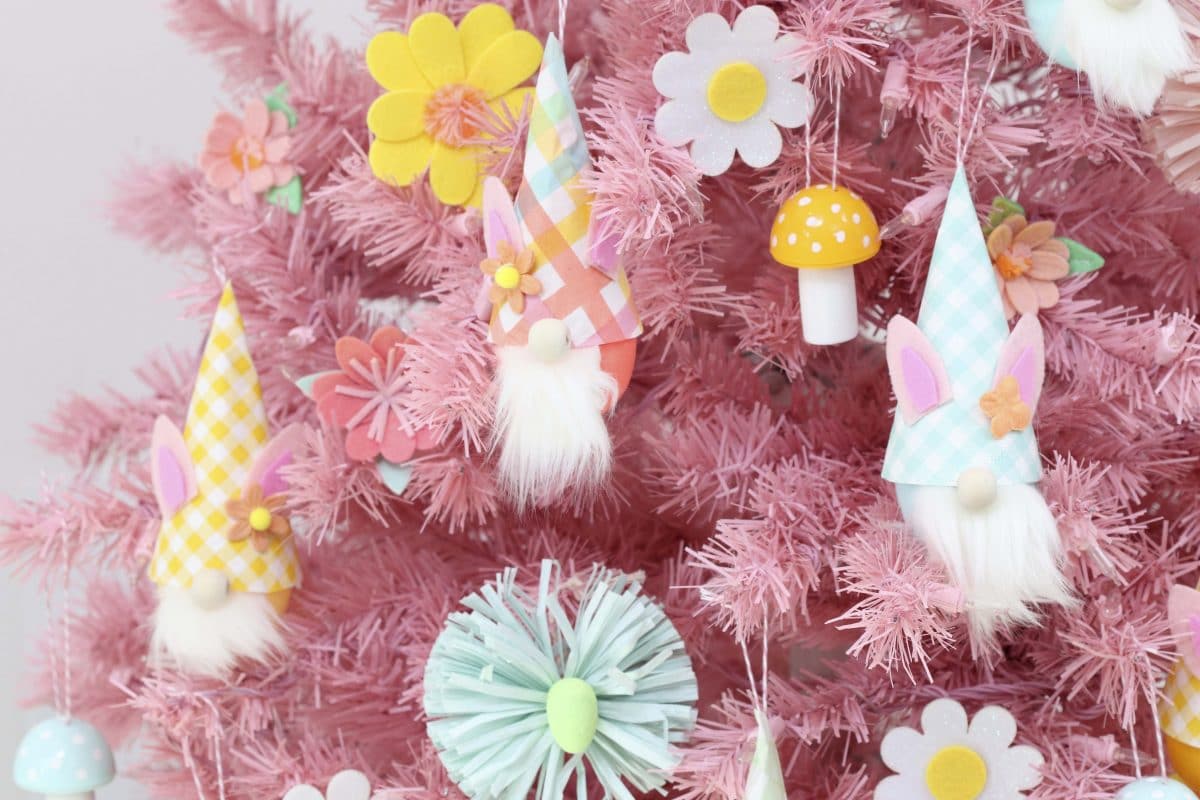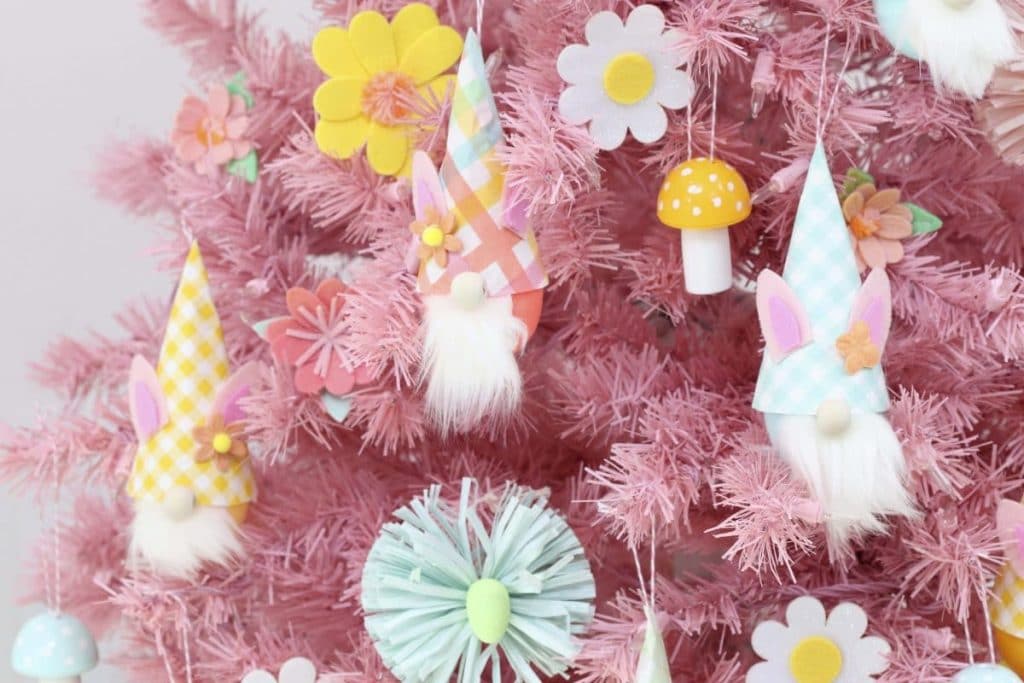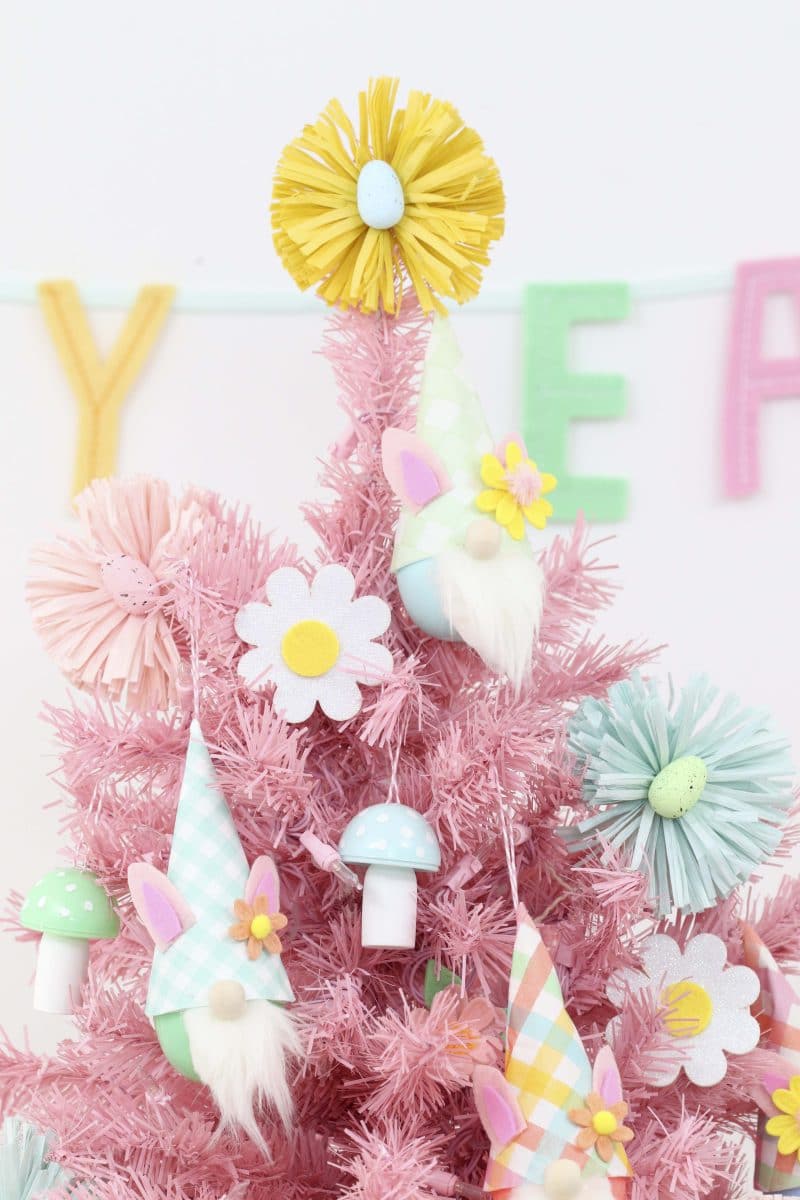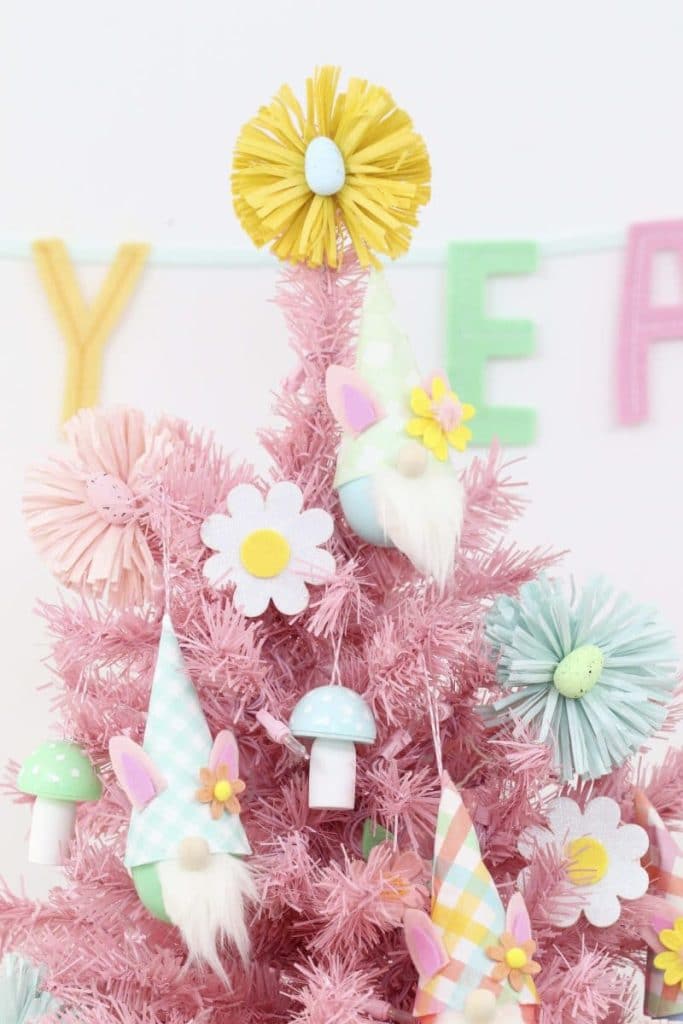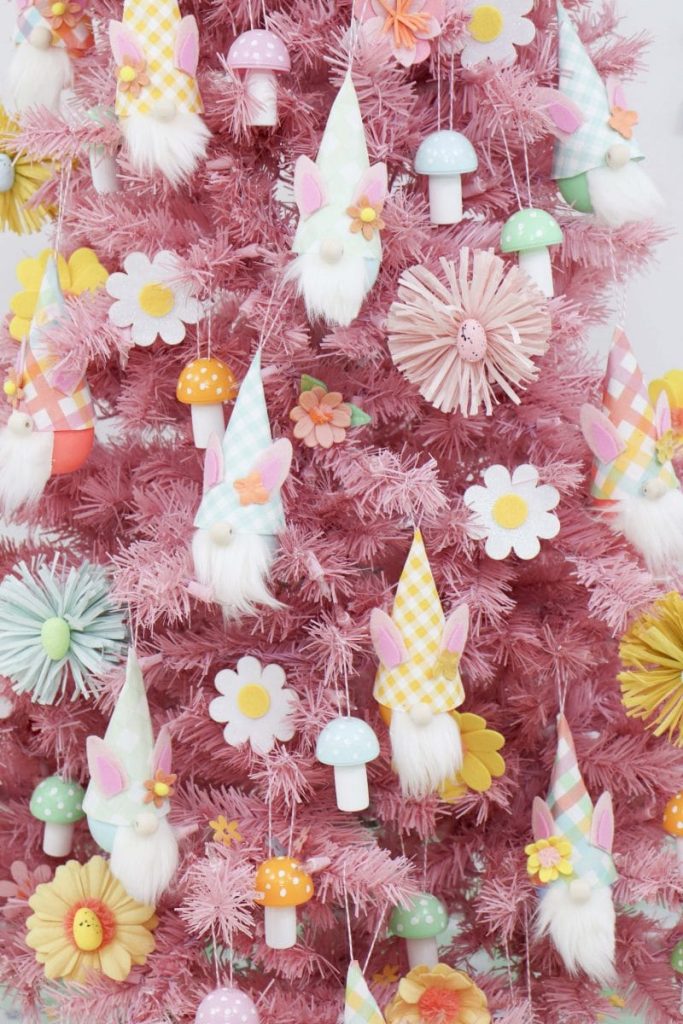 What do you think? Would you decorate your tree with gnomes and toadstools? I'd love to hear your other Easter PINK TREE decorating ideas in the comments! And for more Easter tree decorating inspiration, check out these ideas from Treetopia.
If you like gnomes, you should definitely check out my Punk Rock Gnome Easter Party. And don't forget to check out my Valentine's Tree Decorating Party for more unique tree ideas!
Happy Decorating!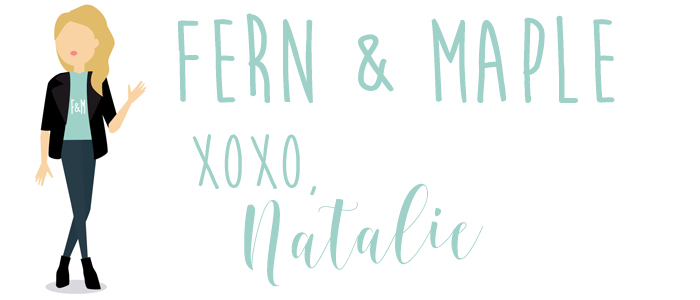 As a blogger, I sometimes receive compensation and/or products in exchange for my styling and crafting services. I also may earn a small commission from any sales that result from affiliate links on this page. As always, all project ideas and any opinions expressed here are my own.  For further information on our disclosure policy please check out our disclosure page. 
PIN FOR LATER: