Do you have Bridgerton Fever too? I am unashamed to admit I have definitely been sucked in by the Regency-era English drama on Netflix. In celebration of binge-watching the whole second season with a couple of my equally-obsessed friends, I styled a Tea Party-themed Bridgerton Watch Party!
A tea party is the perfect way to host a Bridgerton watch party. It has all the best of British tea celebrations. From cookies, tea, and scones to a fabulous Pimm's punch and Champagne. You'll feel like part of the British elite while catching all of the juicy drama.
How to Host a Bridgerton Watch Party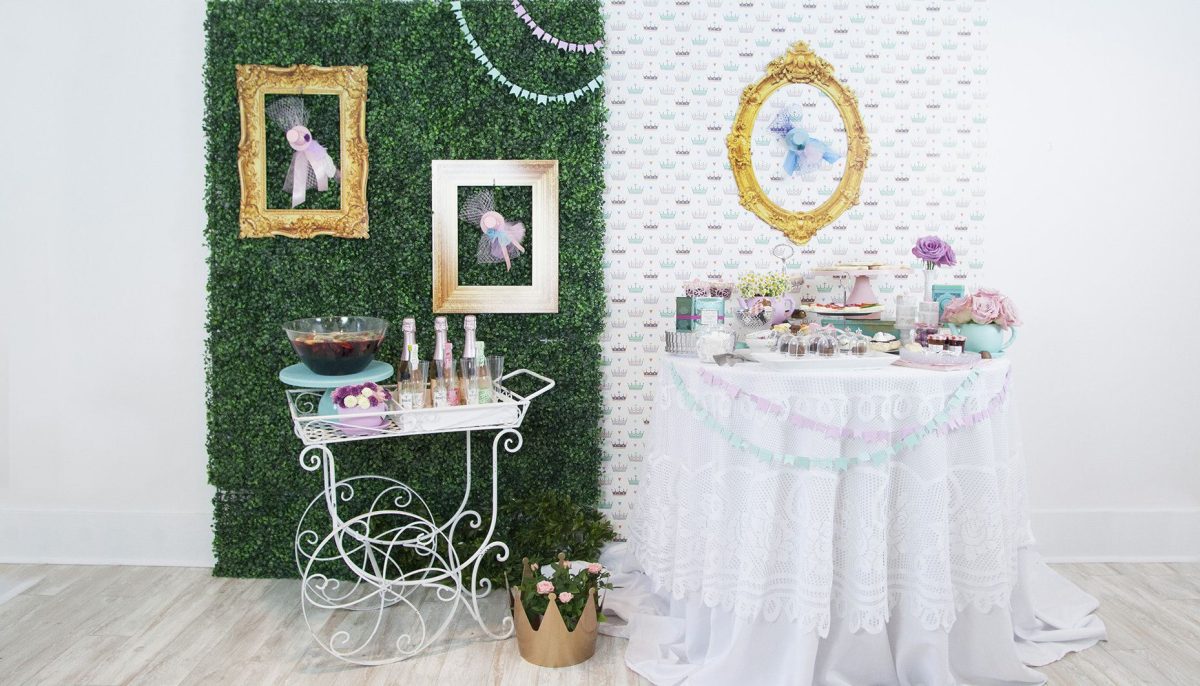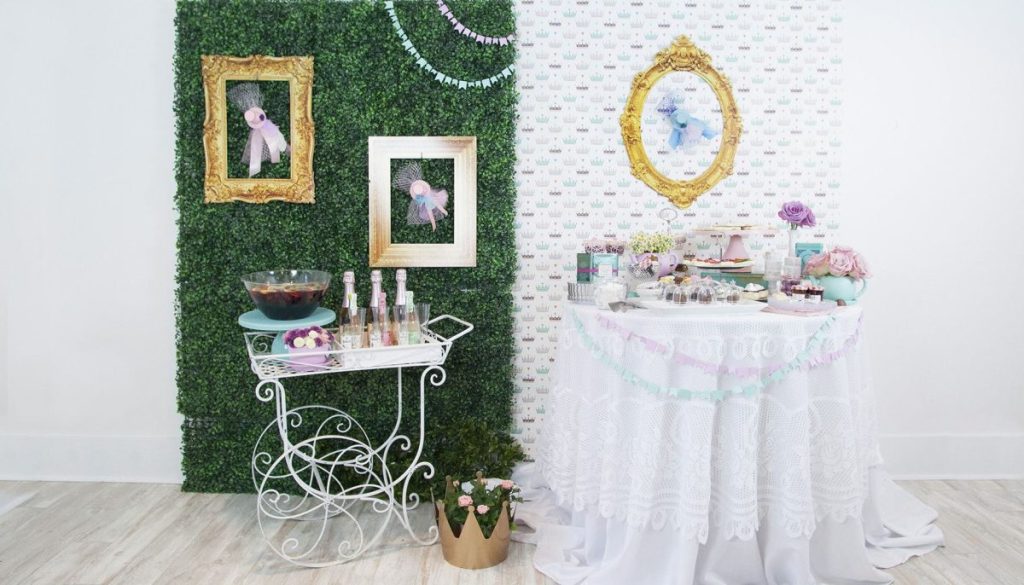 As a blogger, I sometimes receive compensation and/or products in exchange for my styling and crafting services. I also may earn a small commission from any sales that result from affiliate links on this page. As always, all project ideas and any opinions expressed here are my own. For further information on our disclosure policy please check out our disclosure page. 
High-Impact DIY Backdrops
For this Bridgerton Watch Party, I created 2 high-impact walls. The first is a boxwood backdrop with framed hats inspired by those worn in the show (Lady Danbury has the best in Season 1, but I'm excited by the new character Kate Sharma and her amazing hat I've seen in previews for Season 2!).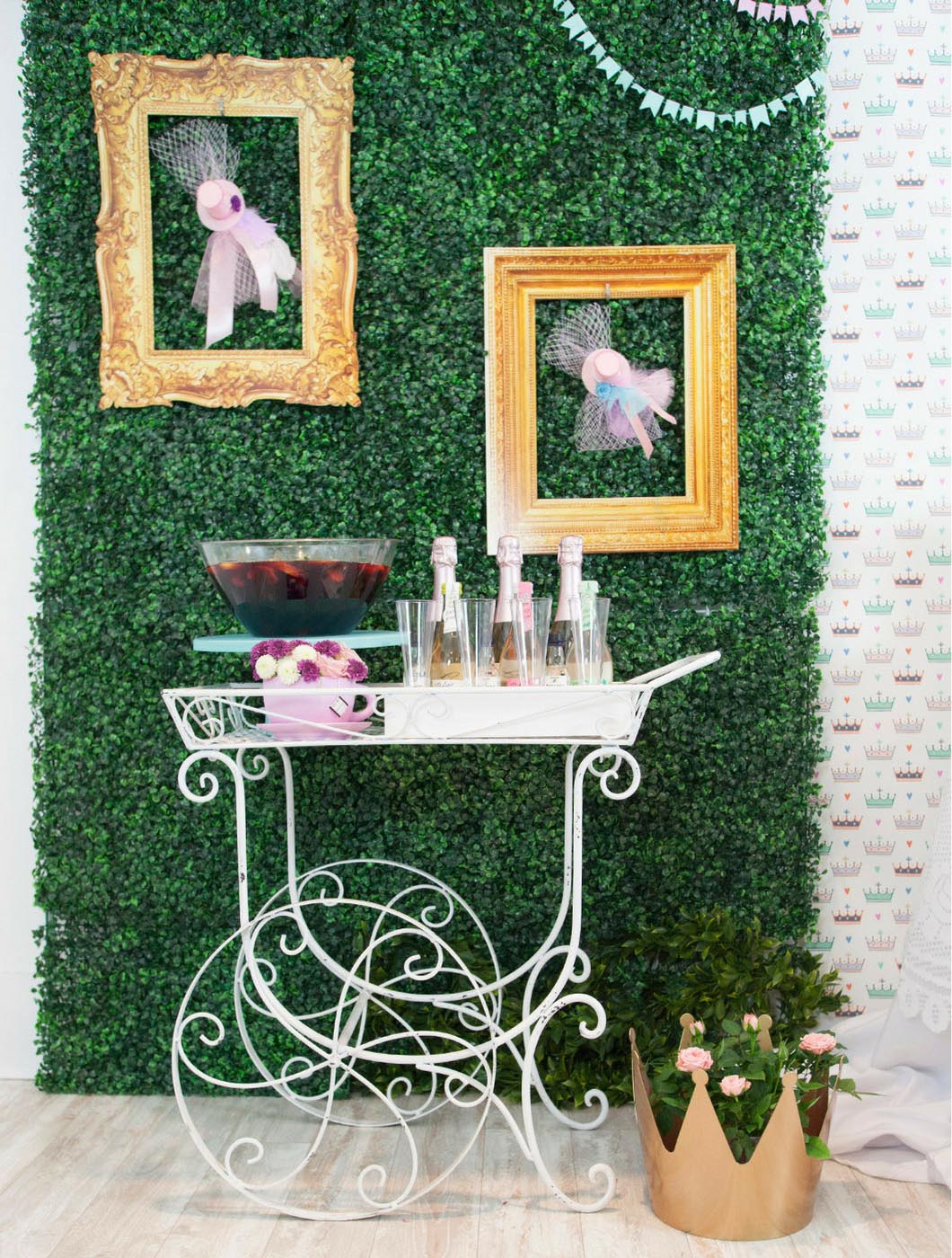 I created these DIY hats with cut foam rods wrapped in satin ribbon with stiff felt brims. I added sequin trim, feathers, netting, and mini fabric flowers to complete the look.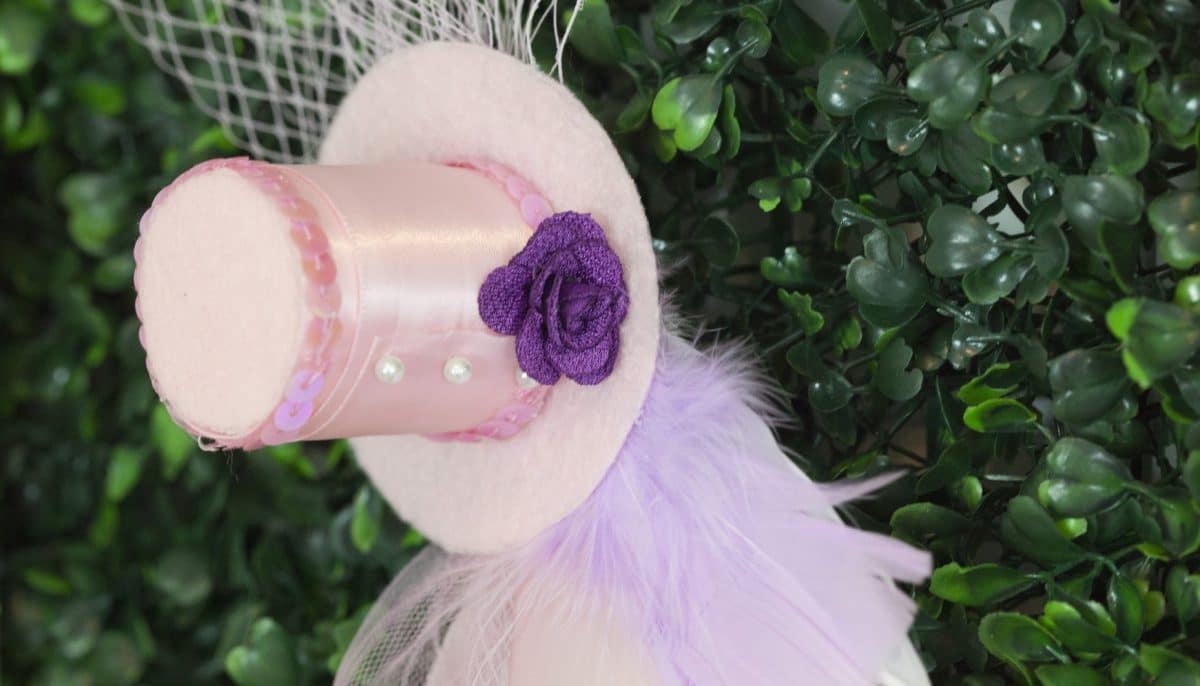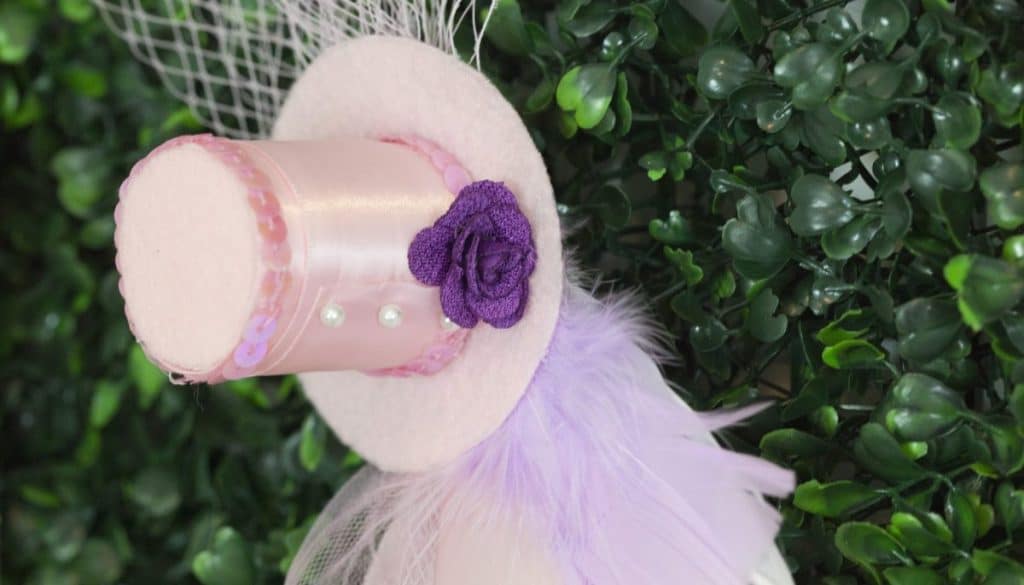 The second uses wrapping paper as a backdrop to another ornately-framed hat.  I love using wrapping paper for backdrops.  It is affordable, super light, and easy to put up and takedown.  This crown-themed wrapping paper is from one of my favorite sources Spoonflower, and for this Bridgerton Watch Party is a nod to Queen Charlotte!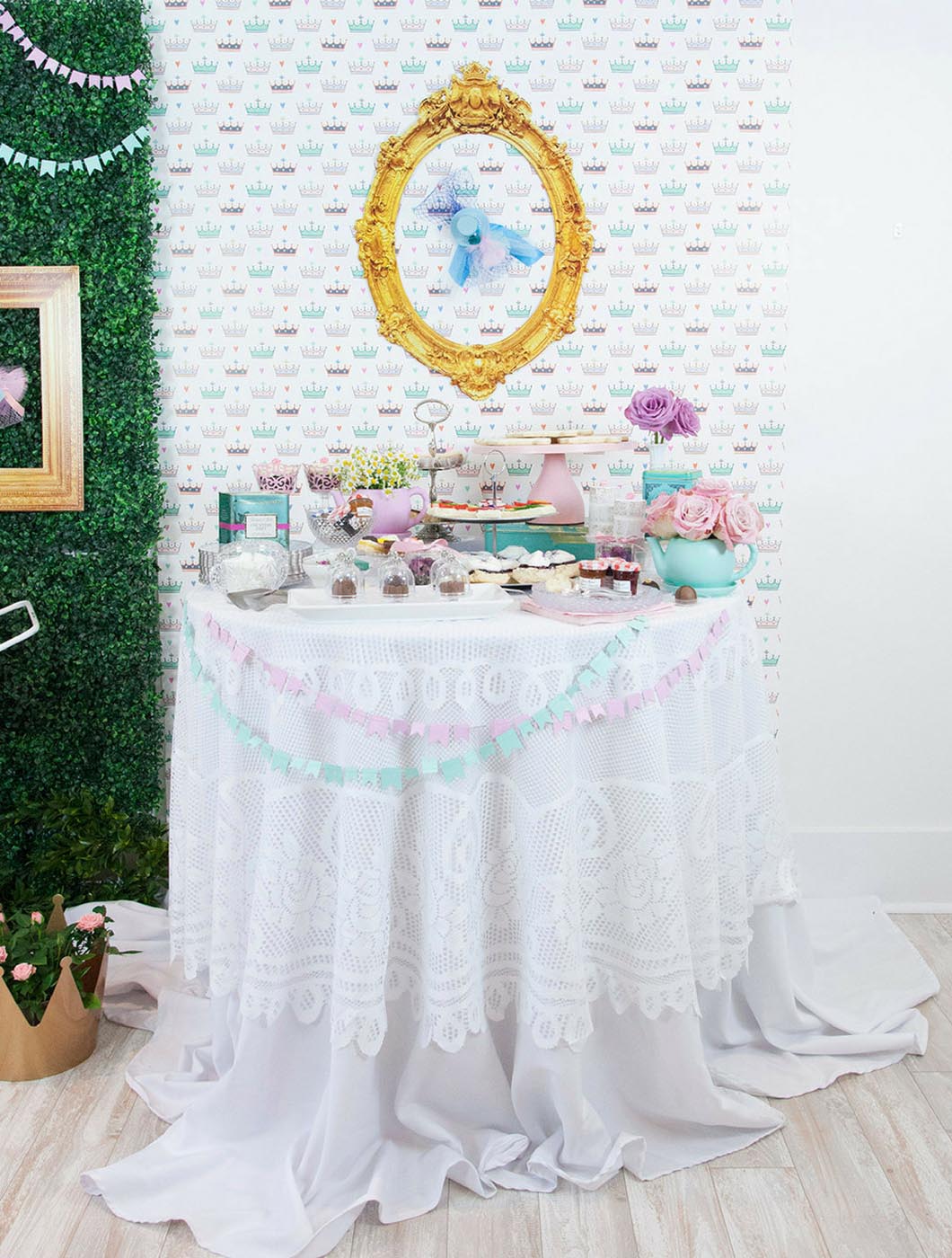 Delightful Drinks
In addition to tea (of course), a show with drama like this is the perfect excuse to be a little extra and pop the champagne. For my drink station, I also provided UK-based drinks – Belvoir fruit farms lemonade mixers and Broker's London Gin.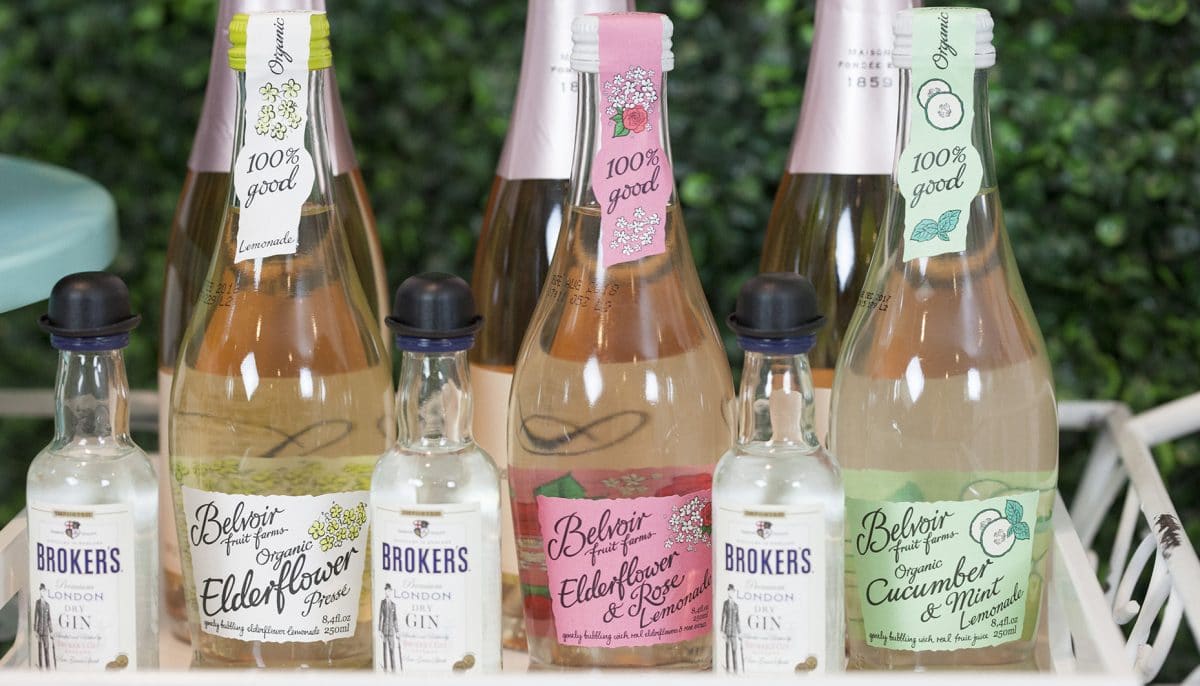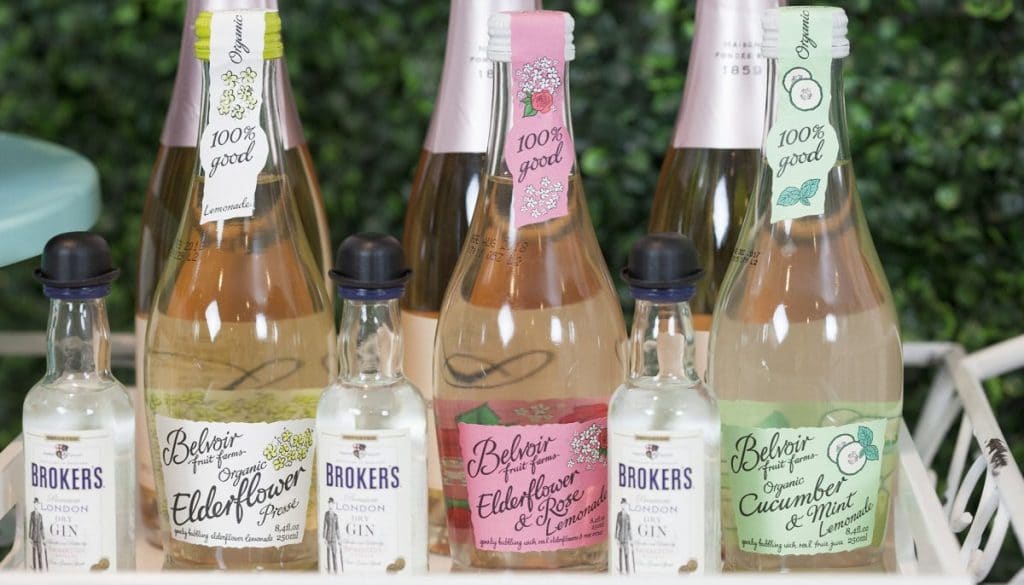 To really get into a "British" frame of mind I also made a Pimm's Punch for this one. You'll love this delicious mix of fruits and a spot of tea.
Ingredients:
1 Bottle of Pimms
1 Bottle of Lambrusco (optional switch out with Champagne)
12 oz. of Lemon Juice
18 oz. of Water
2 Tea Bags (Earl Grey, Countess Grey, or Chamomile )
3 c. of Sugar
Blood Orange Garnish
Lemon Garnish
Lime Garnish
Orange Garnish
Berry Garnish
Mint Garnish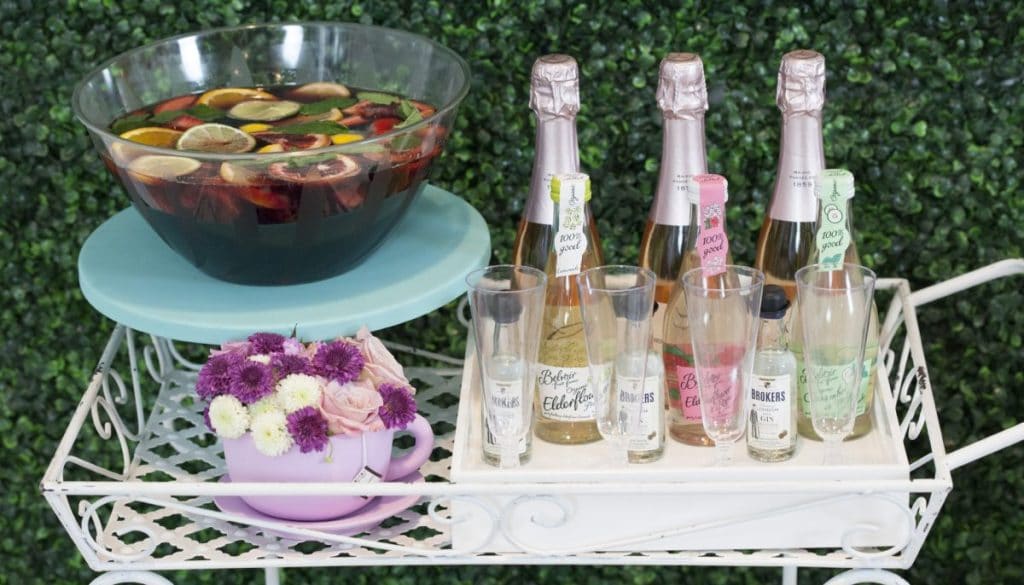 I set it all up on a vintage white wrought iron drink cart that looks like it came straight from the Bridgerton home. I also created an adorable tea-cup floral decoration with a teacup planter for the drink cart that brings a bit of Featherington boldness with its bright purple hues.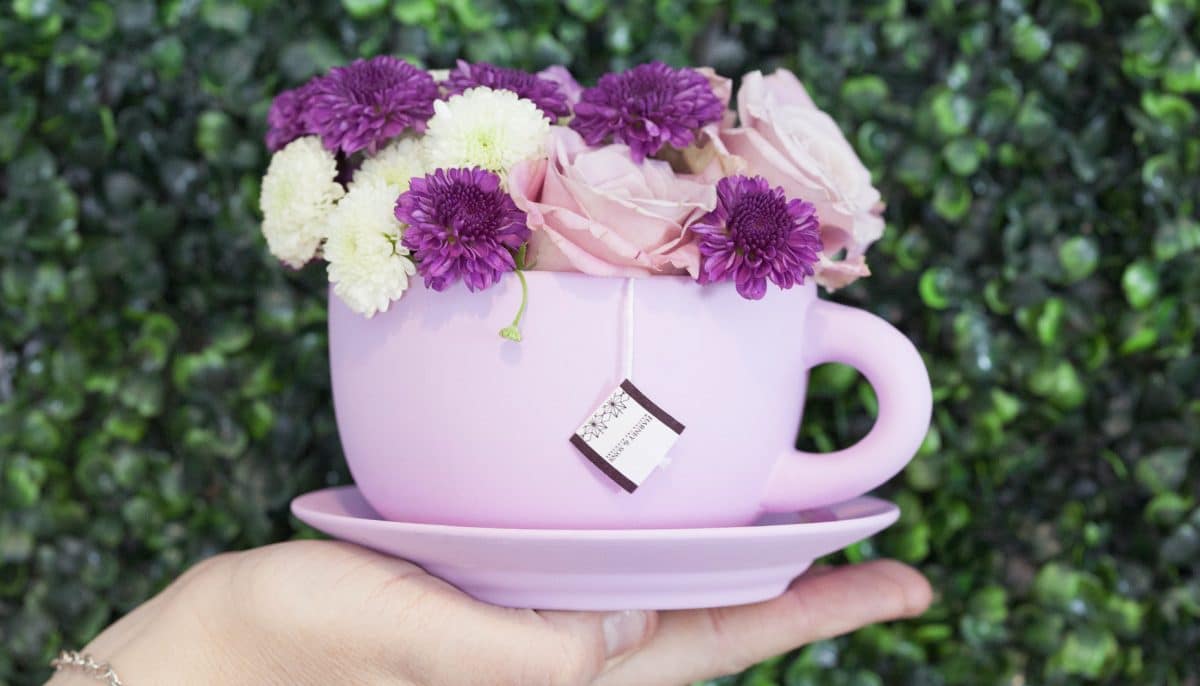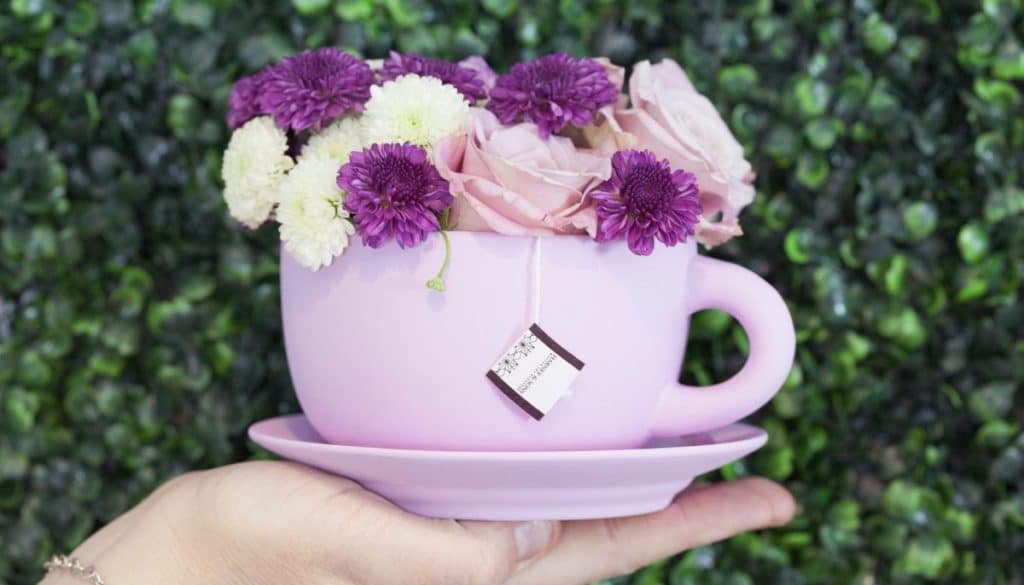 Finger Foods
Delicate finger foods are a must for a tea party.  Tea sandwiches are so easy to make, and adding edible flowers as garnishes really brings a bit of elegance worthy of a Bridgerton Watch Party. I also served biscuits with jam on a tiered tray.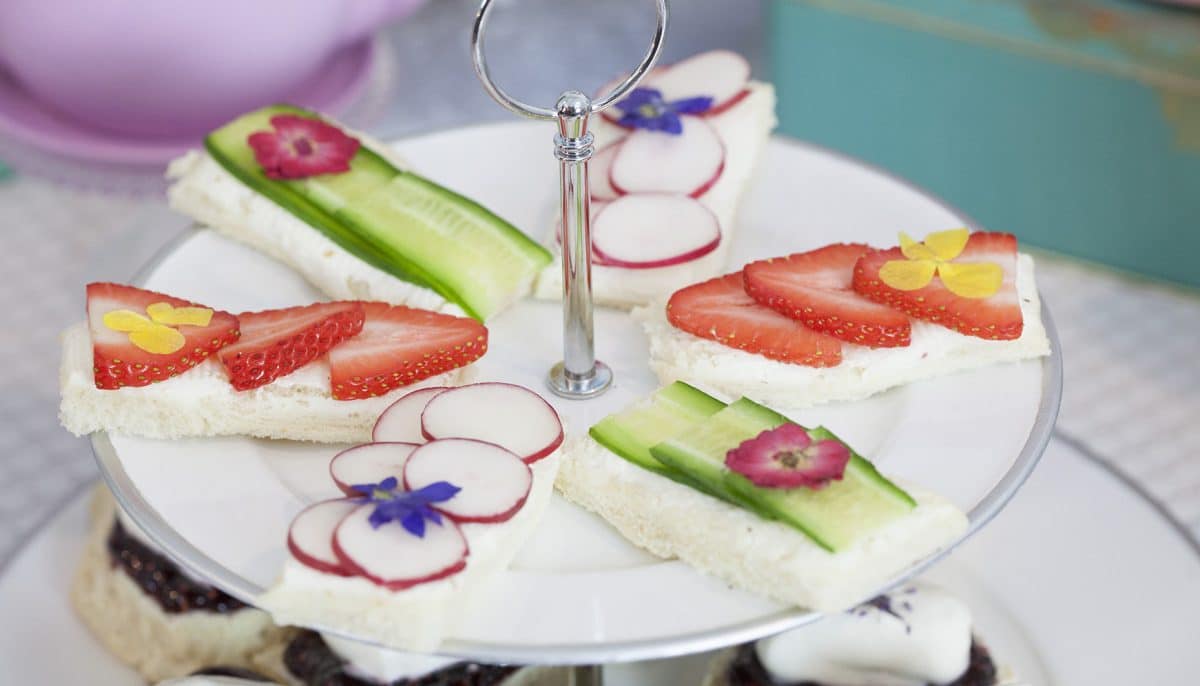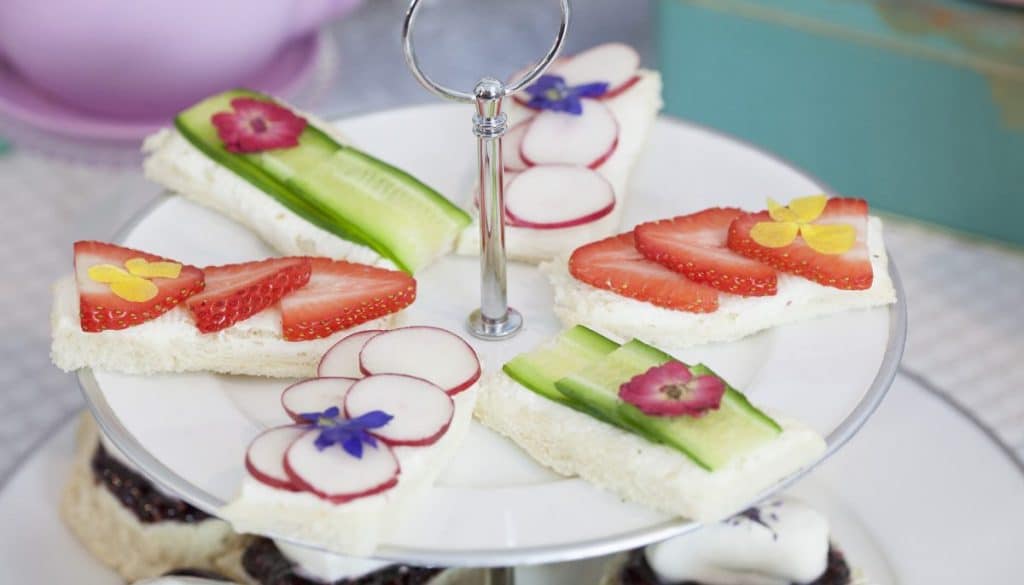 I also served an assortment of preserves and shortbread cookies with the cutest tiny forks.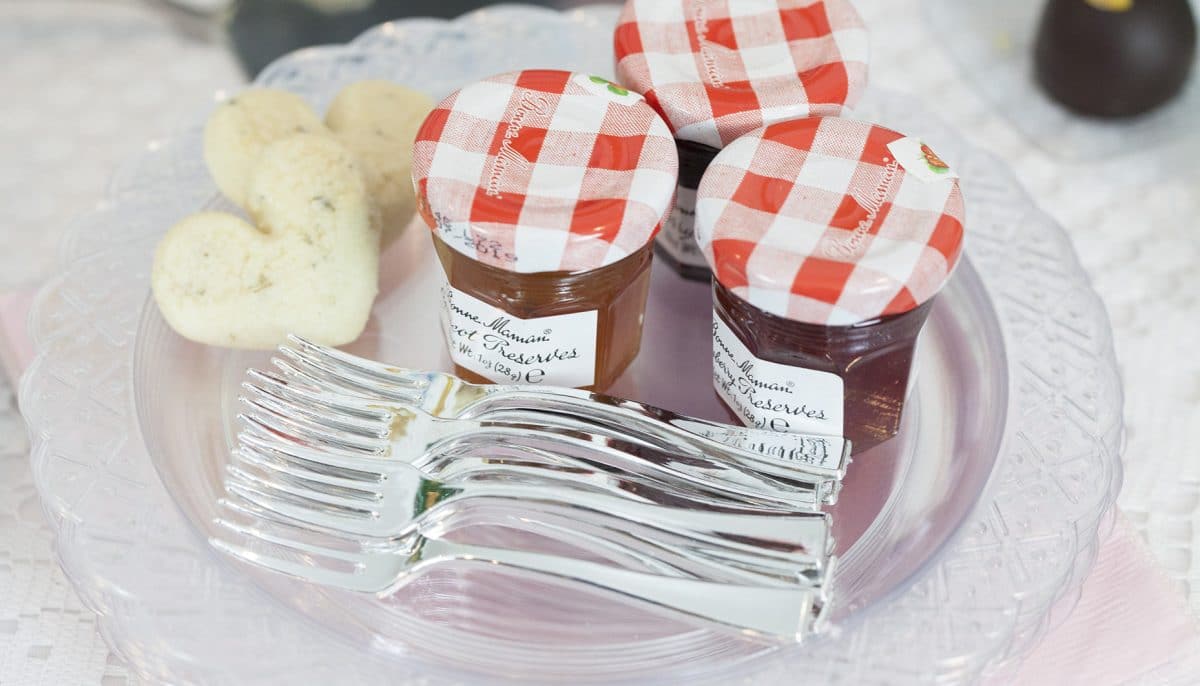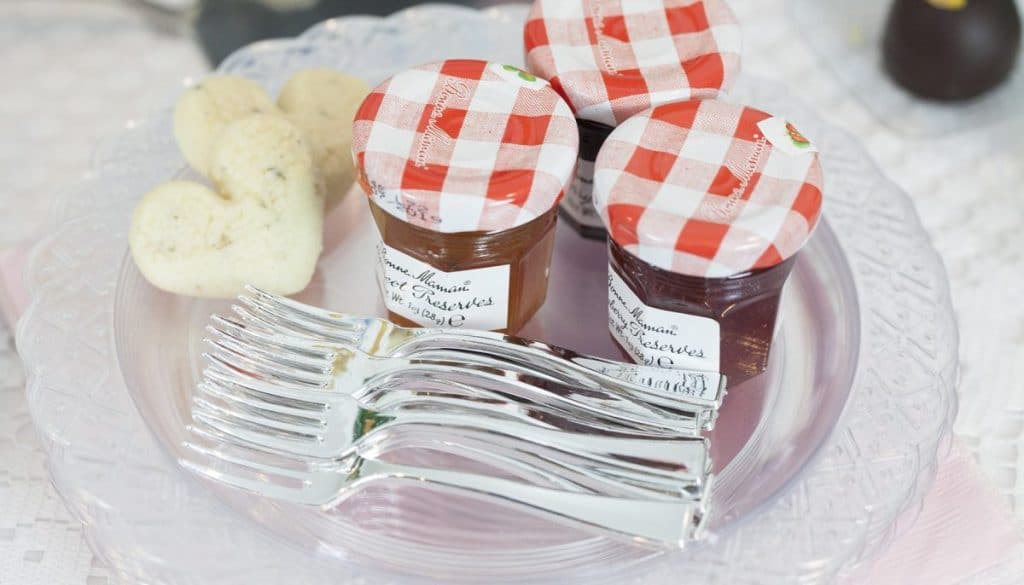 For dessert, I served finger-sized lemon, chocolate, and caramel cakes, vanilla naked mini-cakes, and chocolate cupcakes in filigree cupcake wrappers.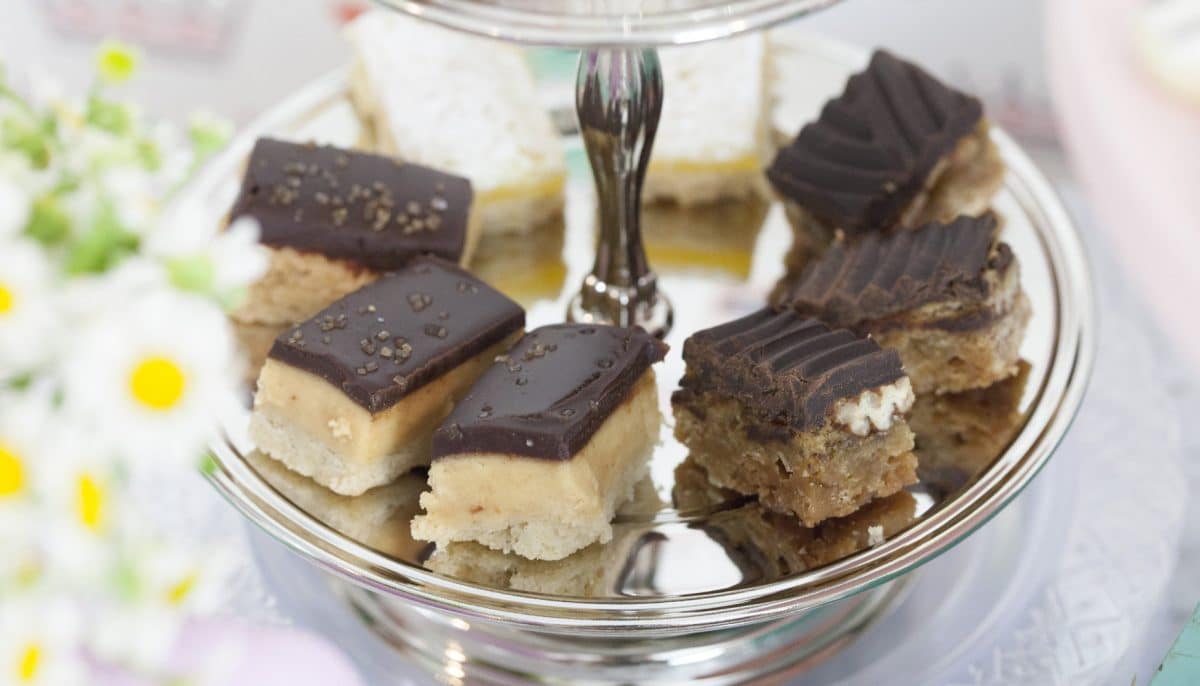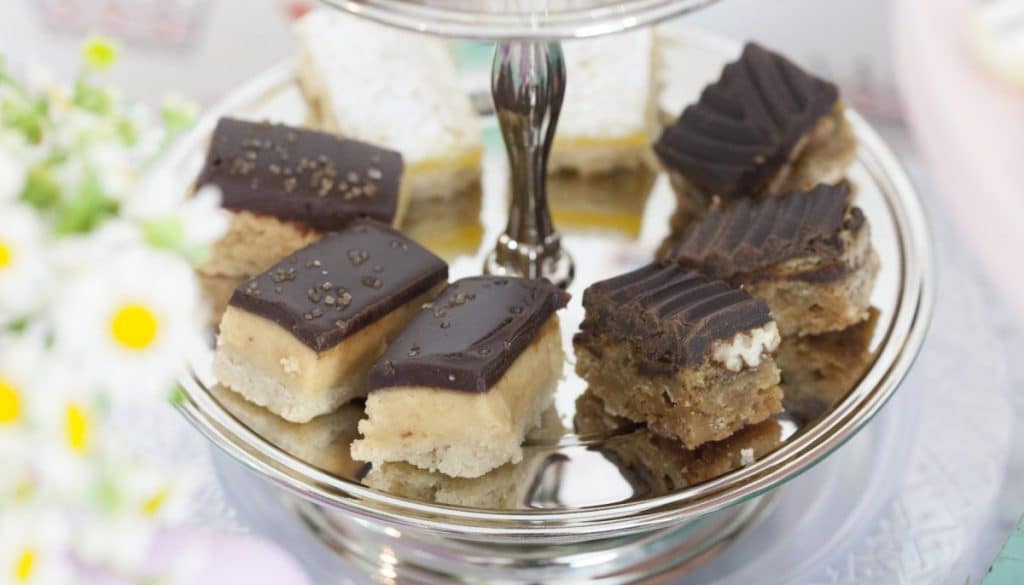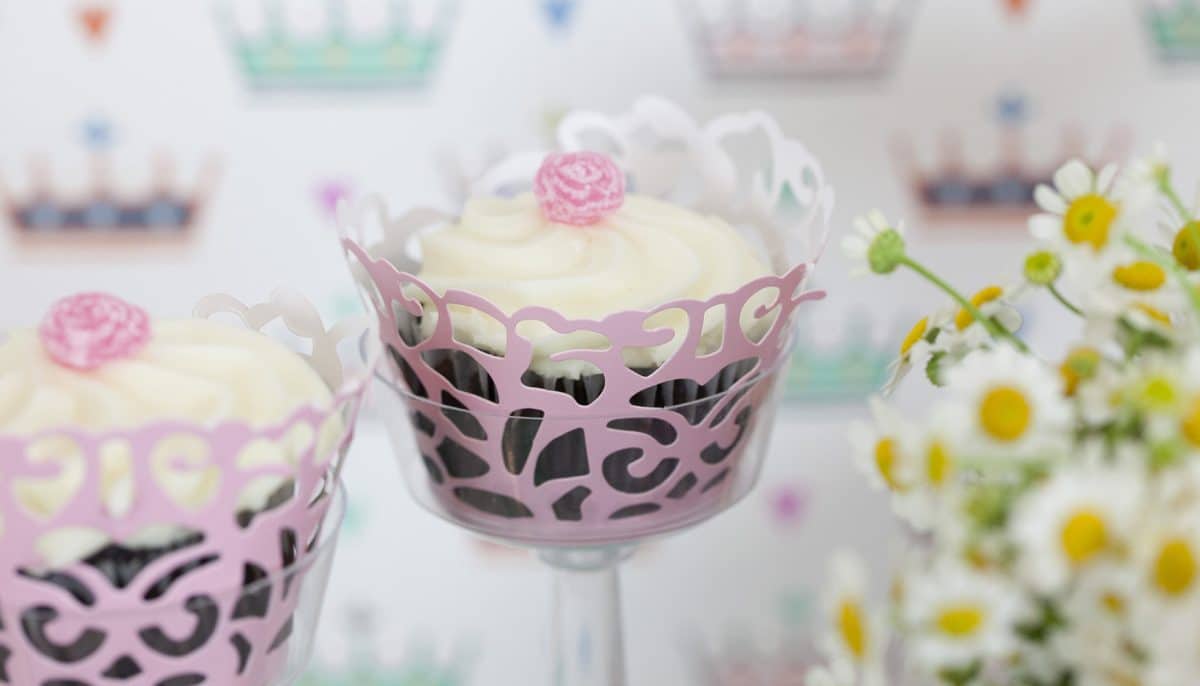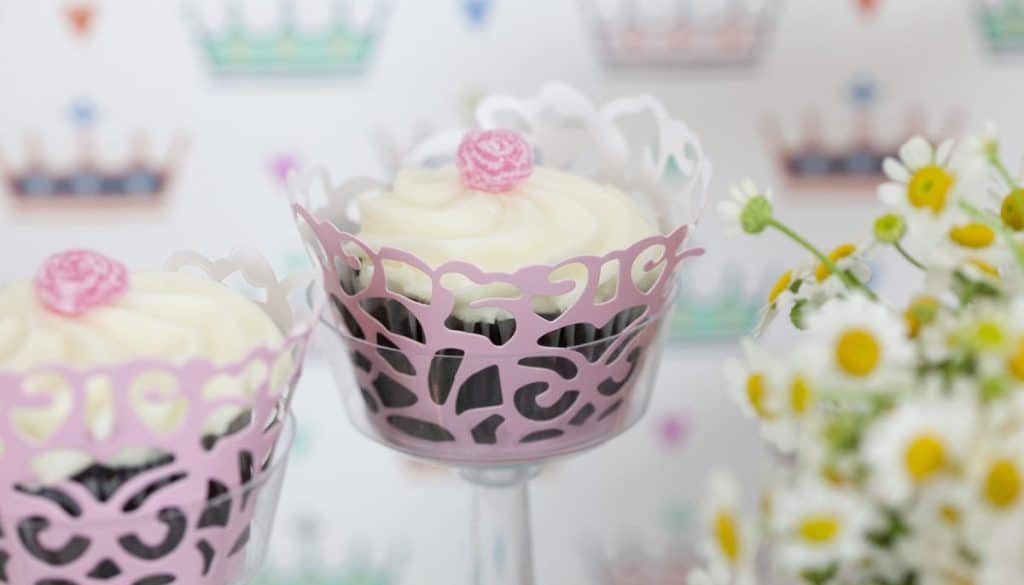 I used a variety of elegant stands, trays, bowls, and plates to display all the food, and added teapot, teacup and saucer decor throughout. Tins of tea helped to set the scene as well and provided the drinks for the calmer portion of the party.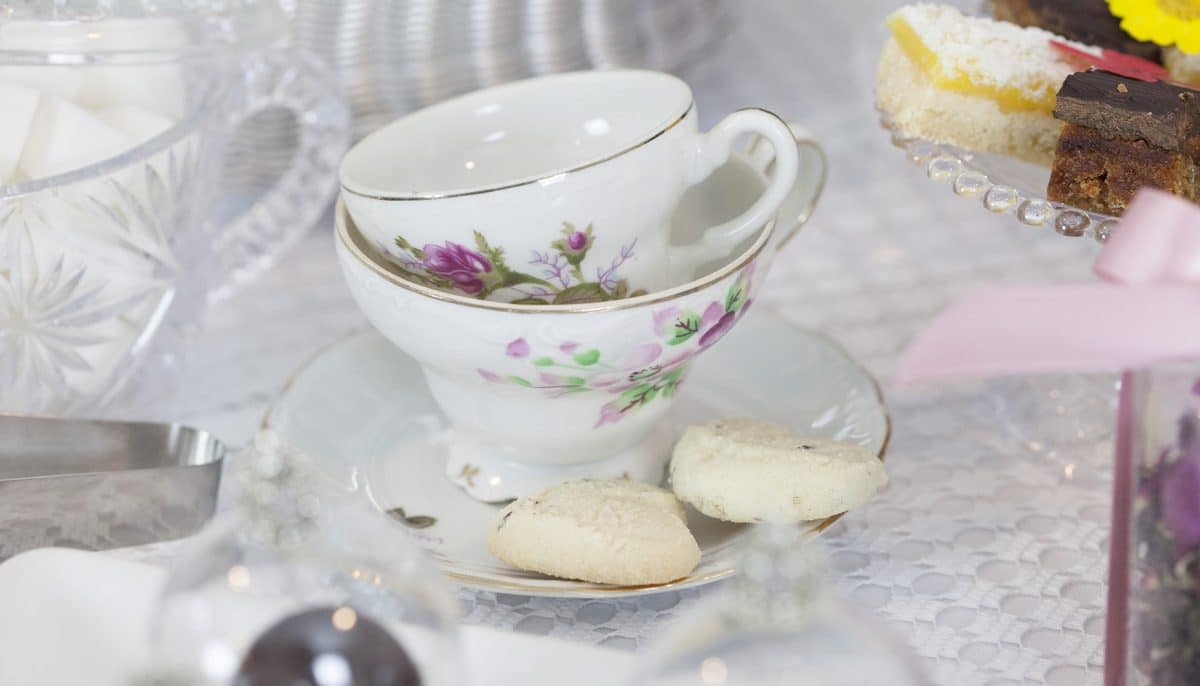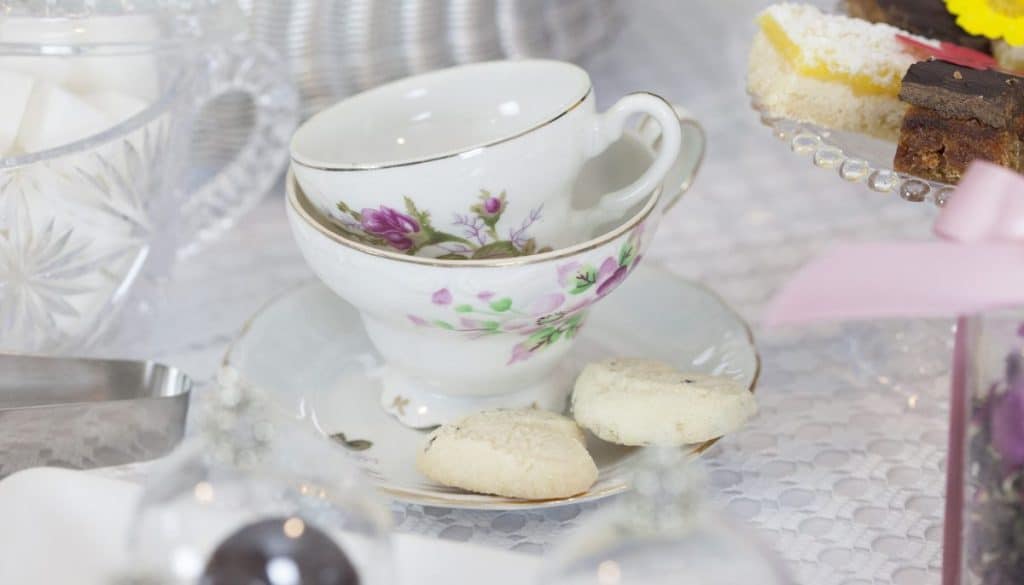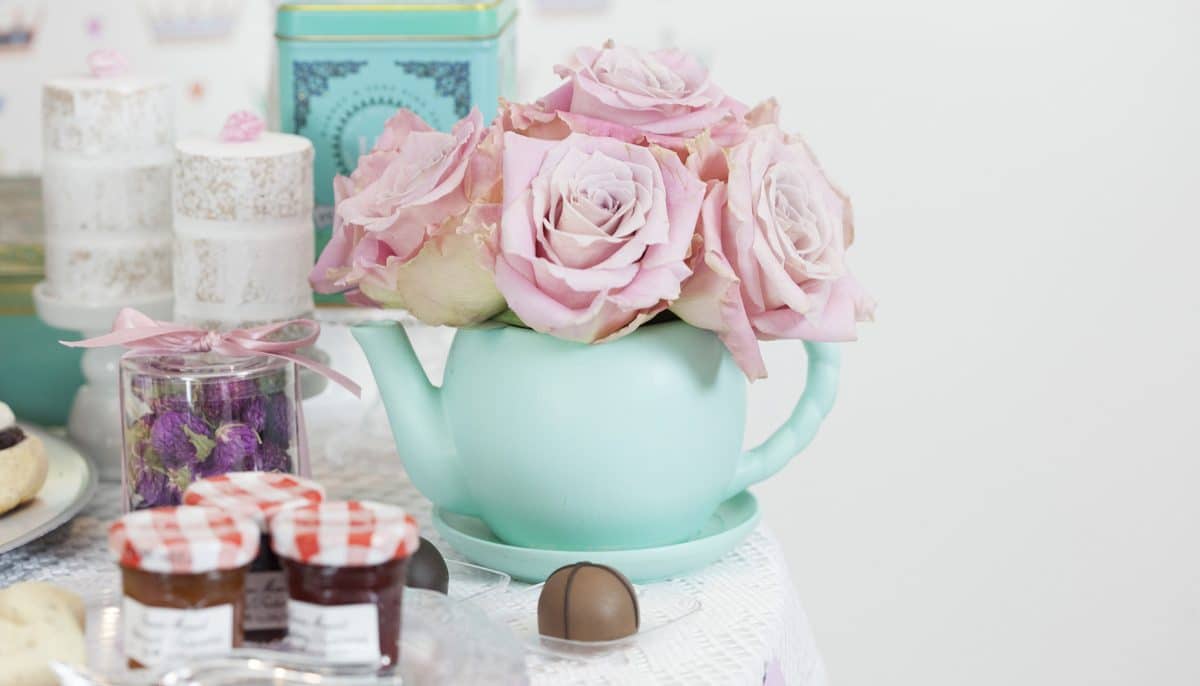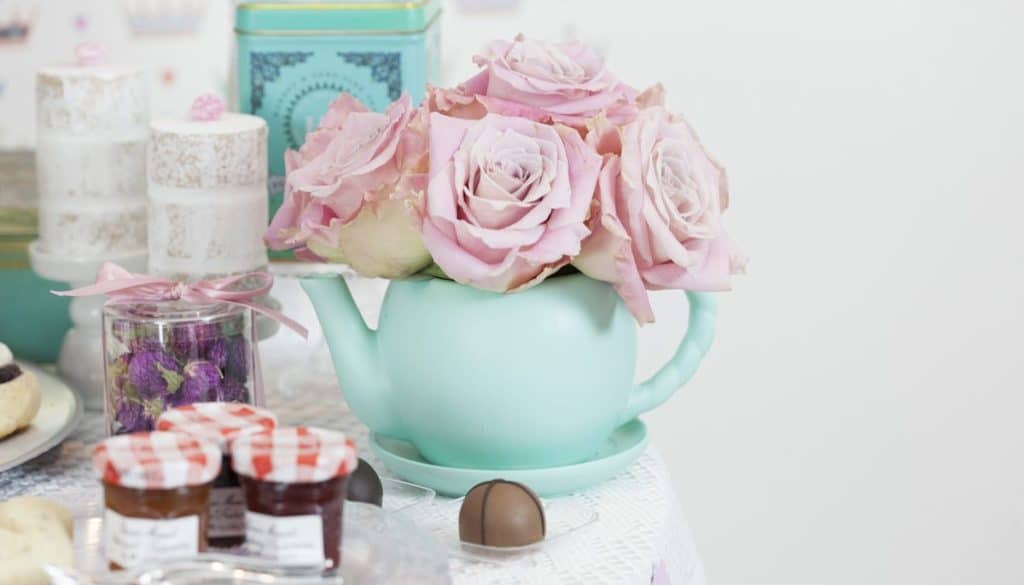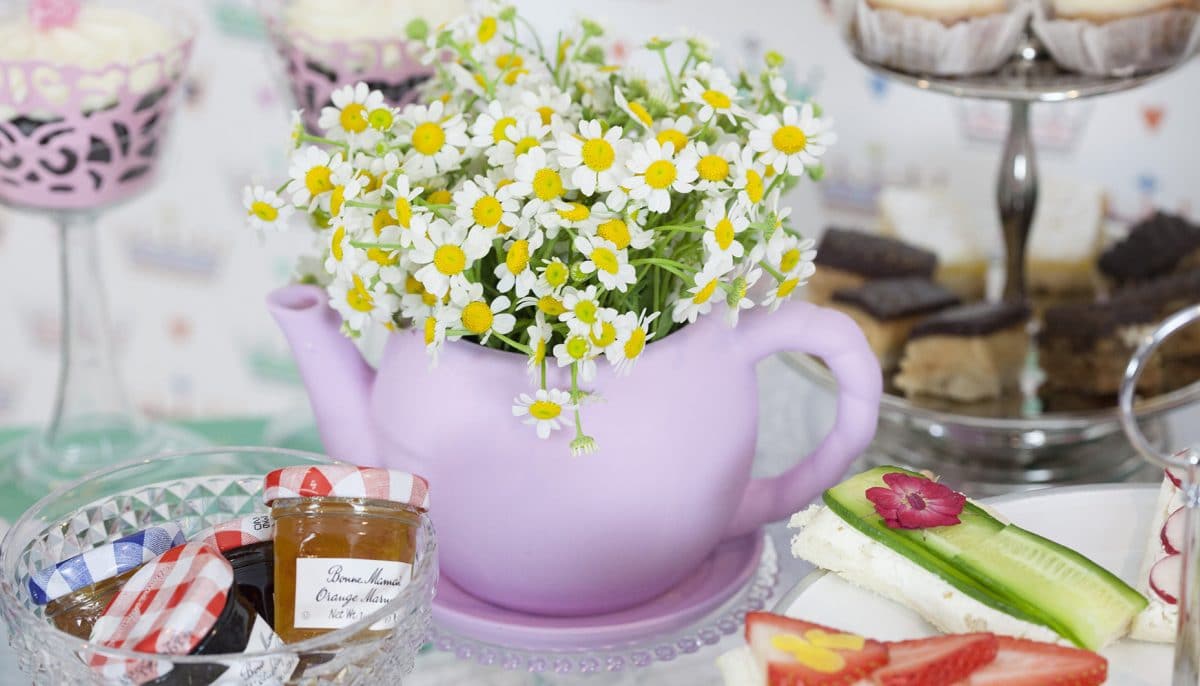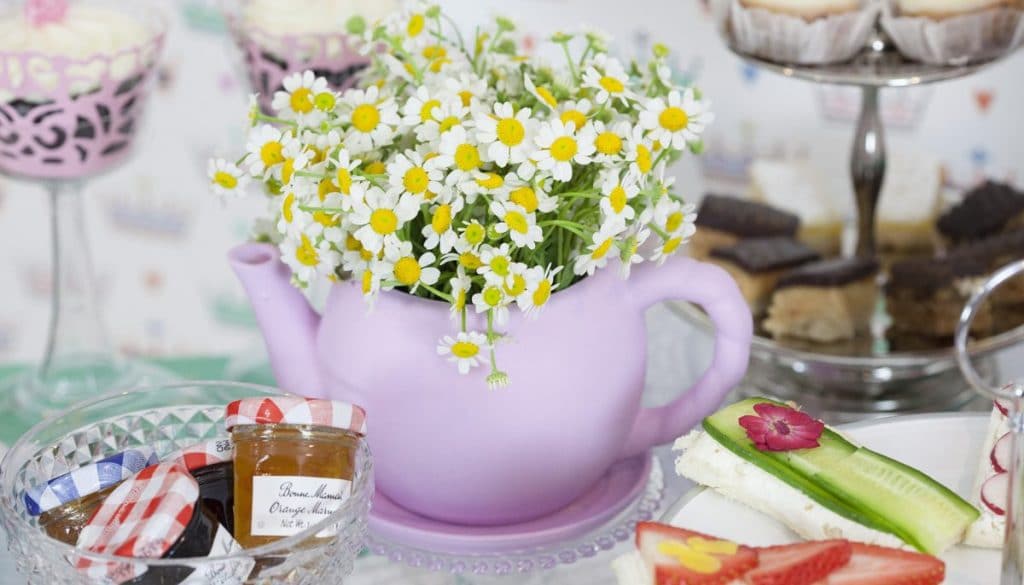 I set all of this on a table with a white lace tablecloth. Can't you just imagine this scene in the show?!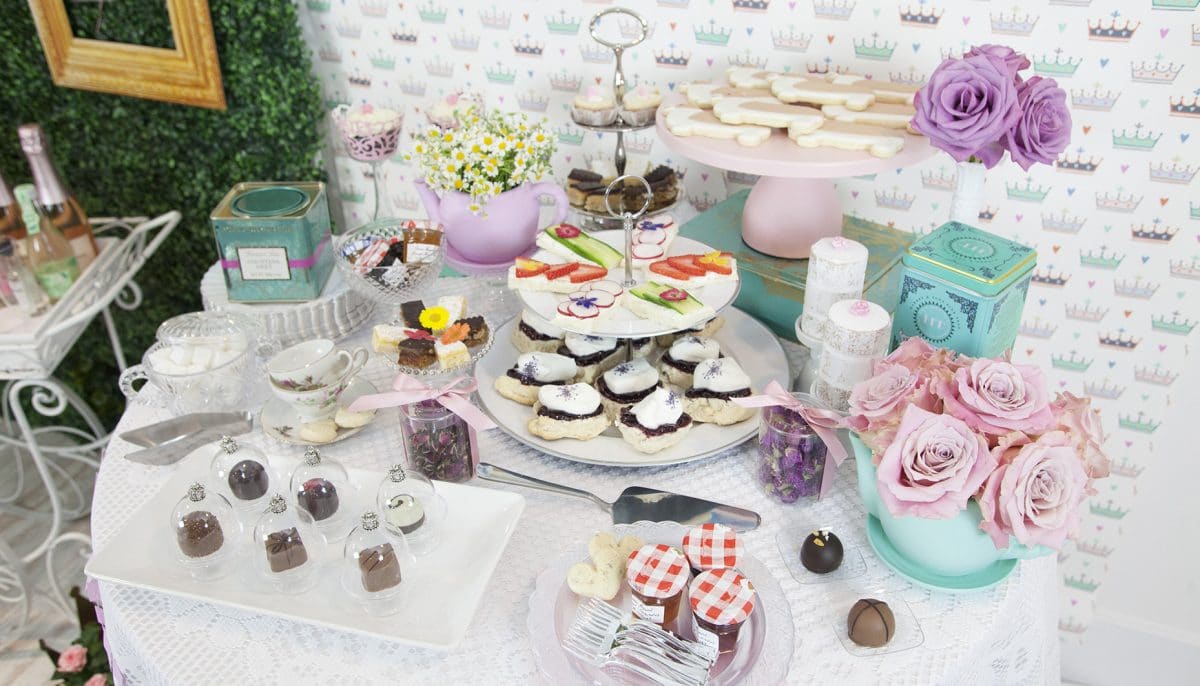 Favors
For favors, I put chocolates in the most adorable tiny cake dome favor containers, which I added a little bling to in order to make them look even fancier.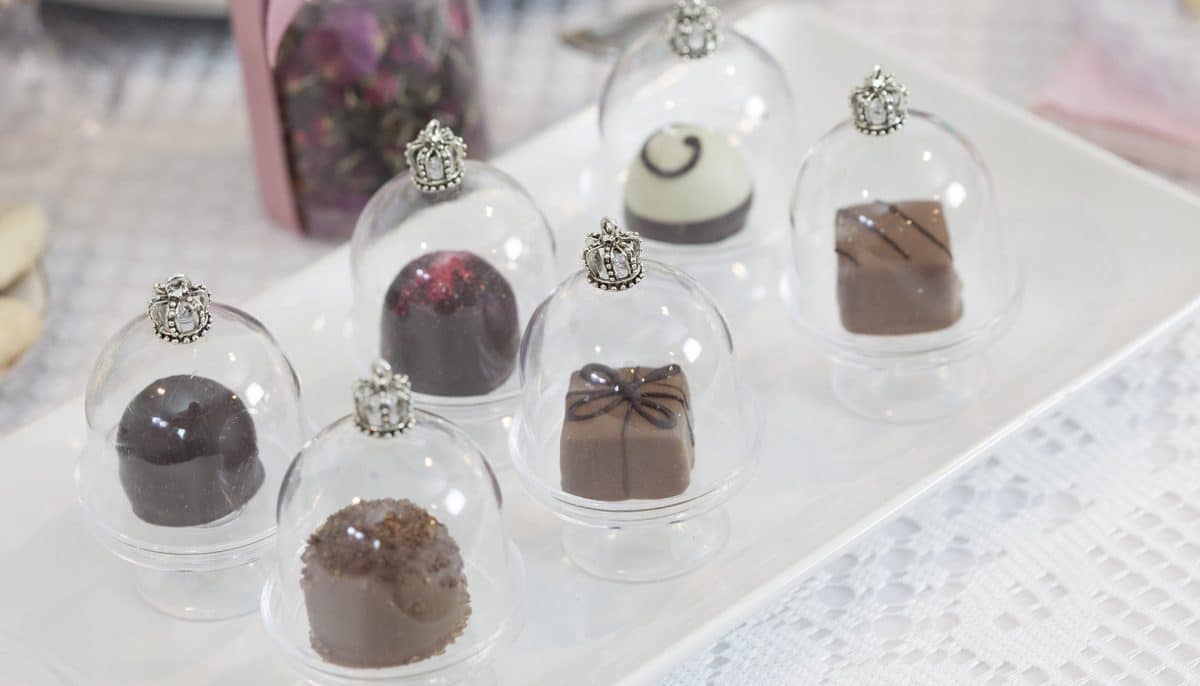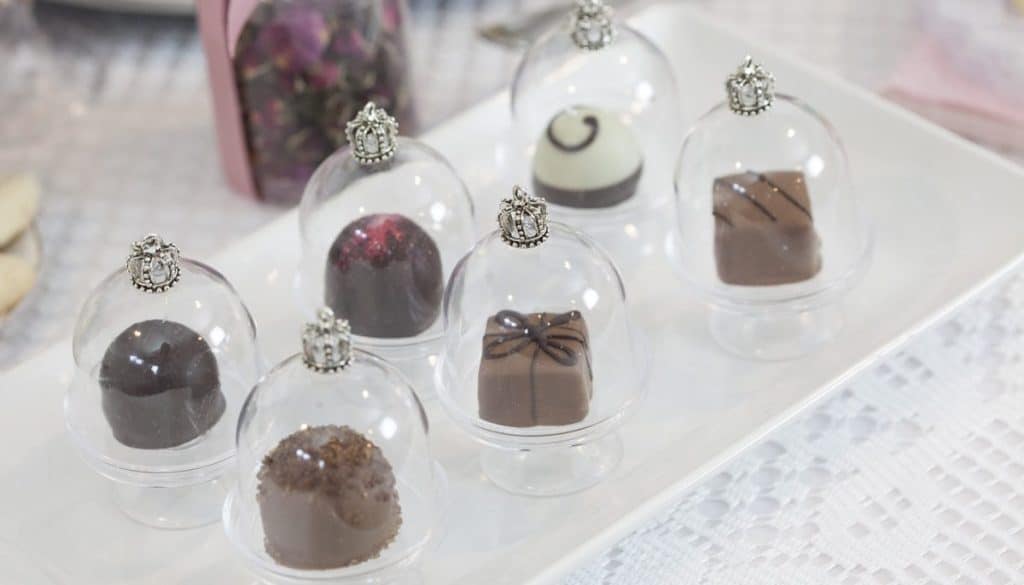 I also provided my guests with a bit of an English garden to take home: sweet-smelling dried florals in clear containers tied with pink ribbon.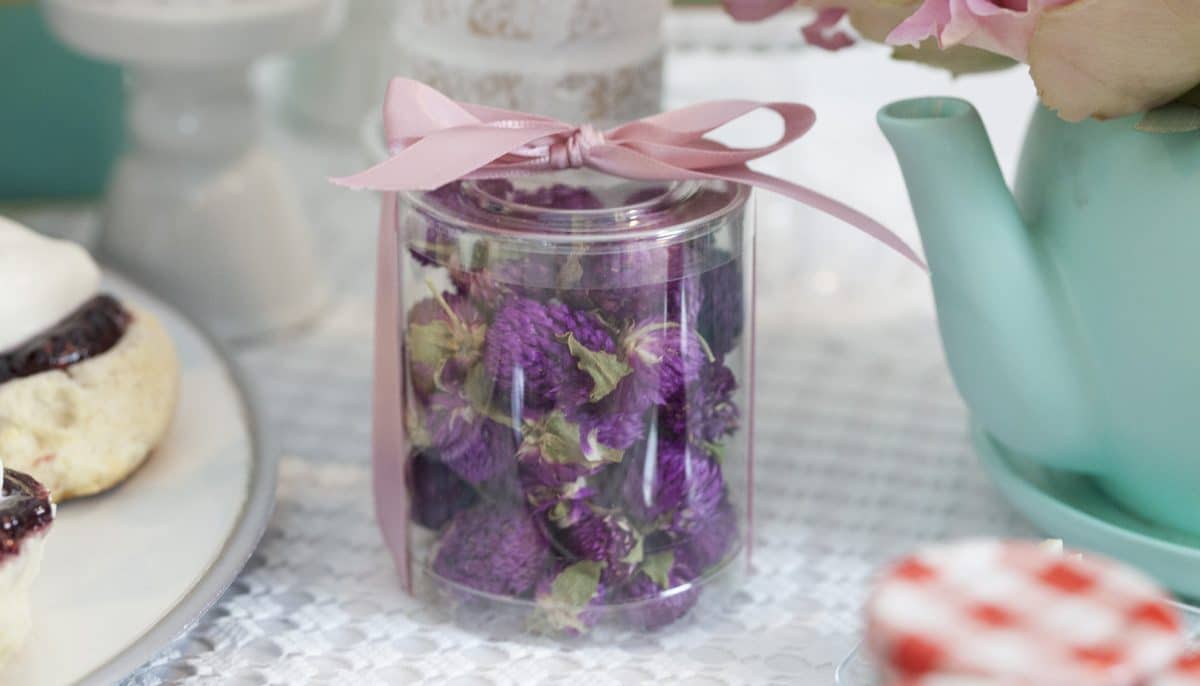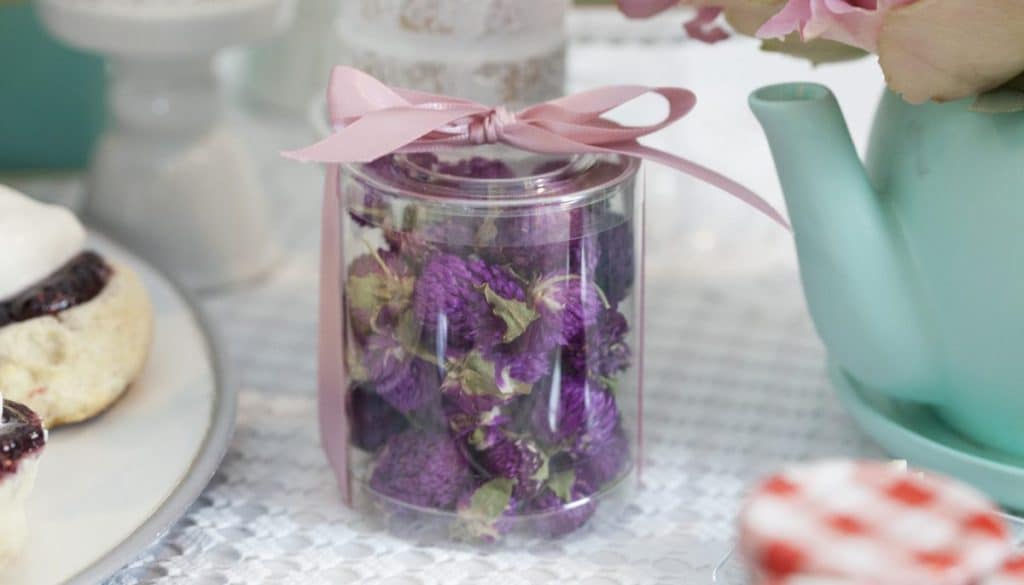 Mini jars of preserves also make a great take-home gift!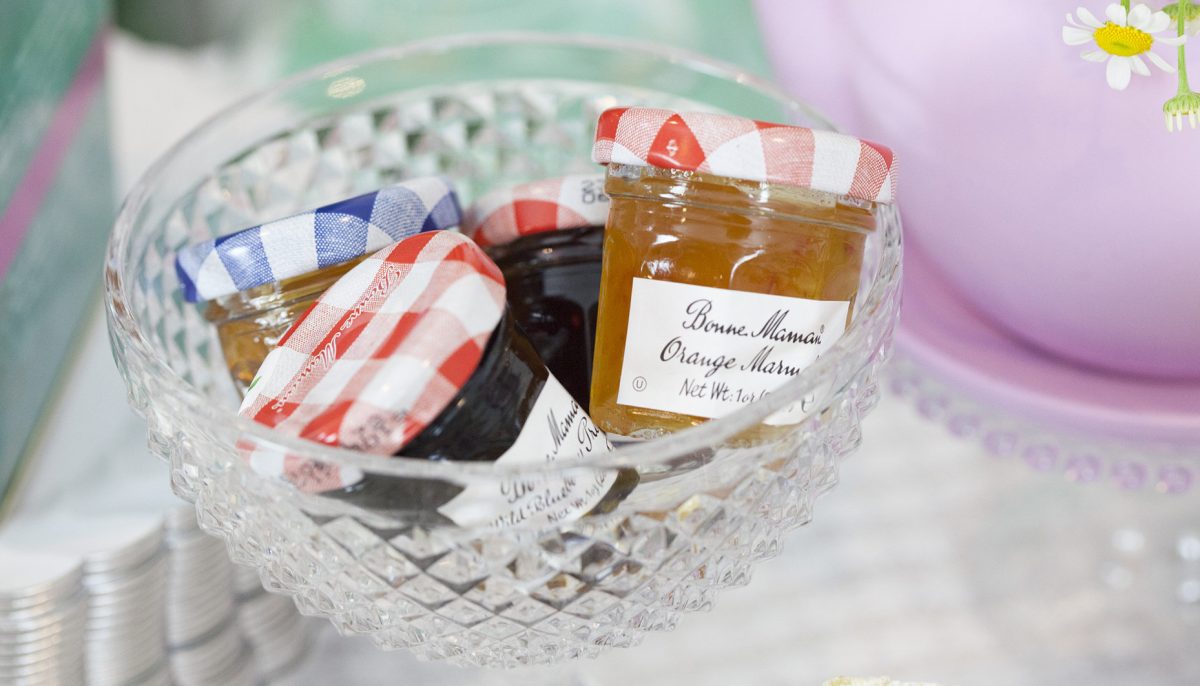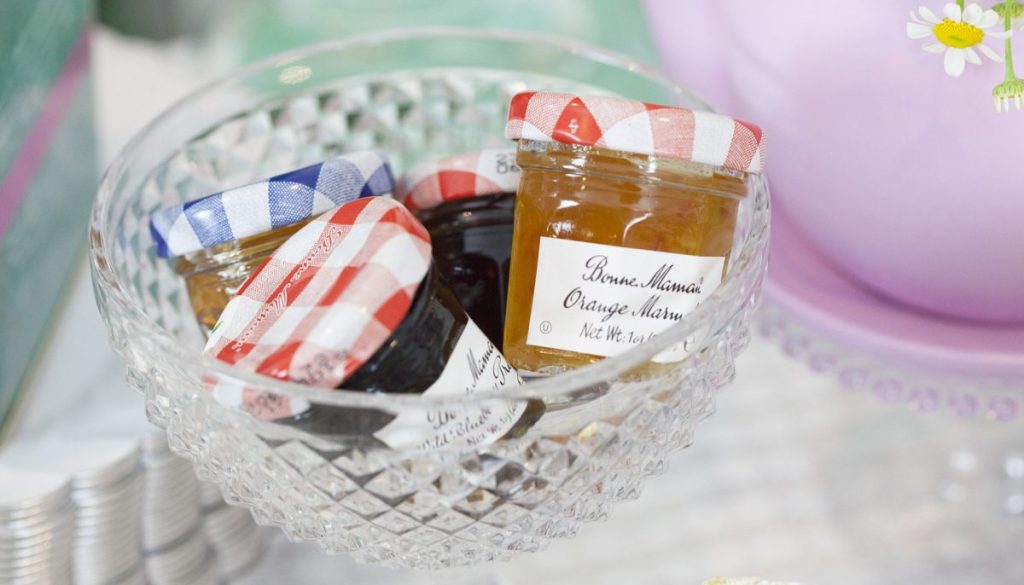 Don't forget- you can shop this party (and many of my other parties) in my Amazon Shop!
Have you watched Bridgerton? I'd love to hear your thoughts and additional Bridgerton Watch Party ideas in the comments below!
Happy Watching!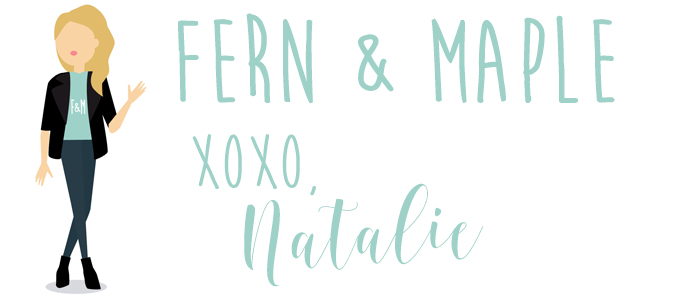 PIN FOR LATER: