Even if we can't host larger Easter gatherings this year, I think it's important to continue to celebrate and brighten up our days as much as we can! So even though it's only for immediate family, I've found joy in creating themed tablescapes to make our mealtimes special. One of my favorites has been this whimsical Woodland Easter Table I created with products I easily purchased online and had delivered from Oriental Trading. The earthy elements combined with pops of cheery yellow really helped to provide a sense of calm and happiness. I hope it can bring a little joy to you and inspire your celebrations as well!
Bunny Backdrop
First, I set the scene by hanging a backdrop inspired by the woodland floor. I used a large oval grid with faux grass and greenery that I had picked up on a trip to the flower market.  Can you believe it was under $3! I added white and yellow faux florals around the edges, tucking them into the moss. In the center, I placed a white bunny cutout, with yellow gingham bunny cutouts on either side. 
TIP: Tie in with the table setting by .I had the white bunny already and used this as a template, tracing out the bunny shape onto gingham napkins and cutting them out for the backdrop.  
TIP: Use a variety of sizes of florals around the edge, and spread them out in a random way to make it look more natural, like you'd see them in the actual woods!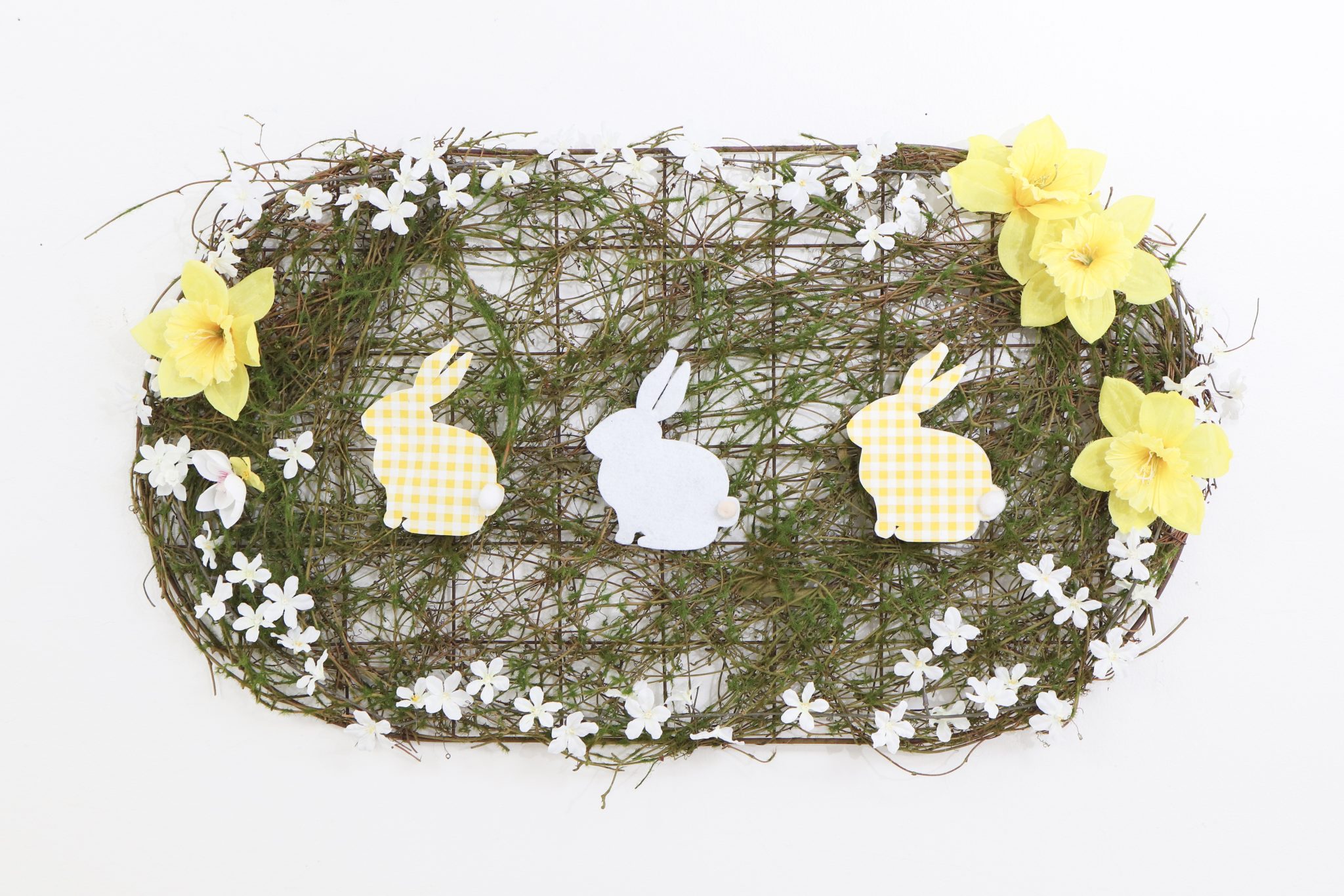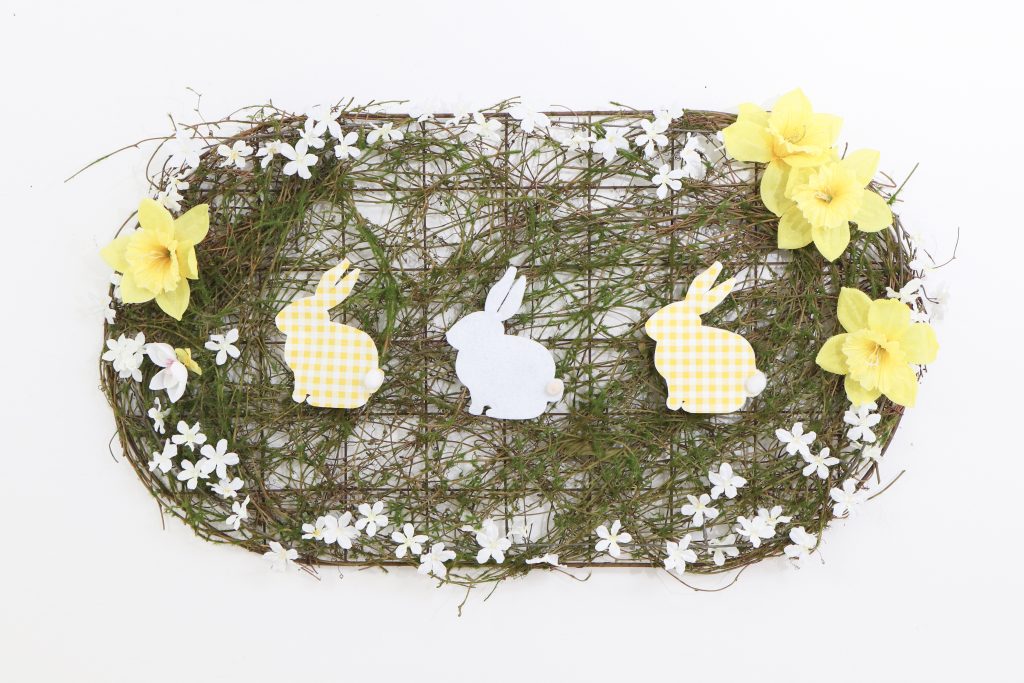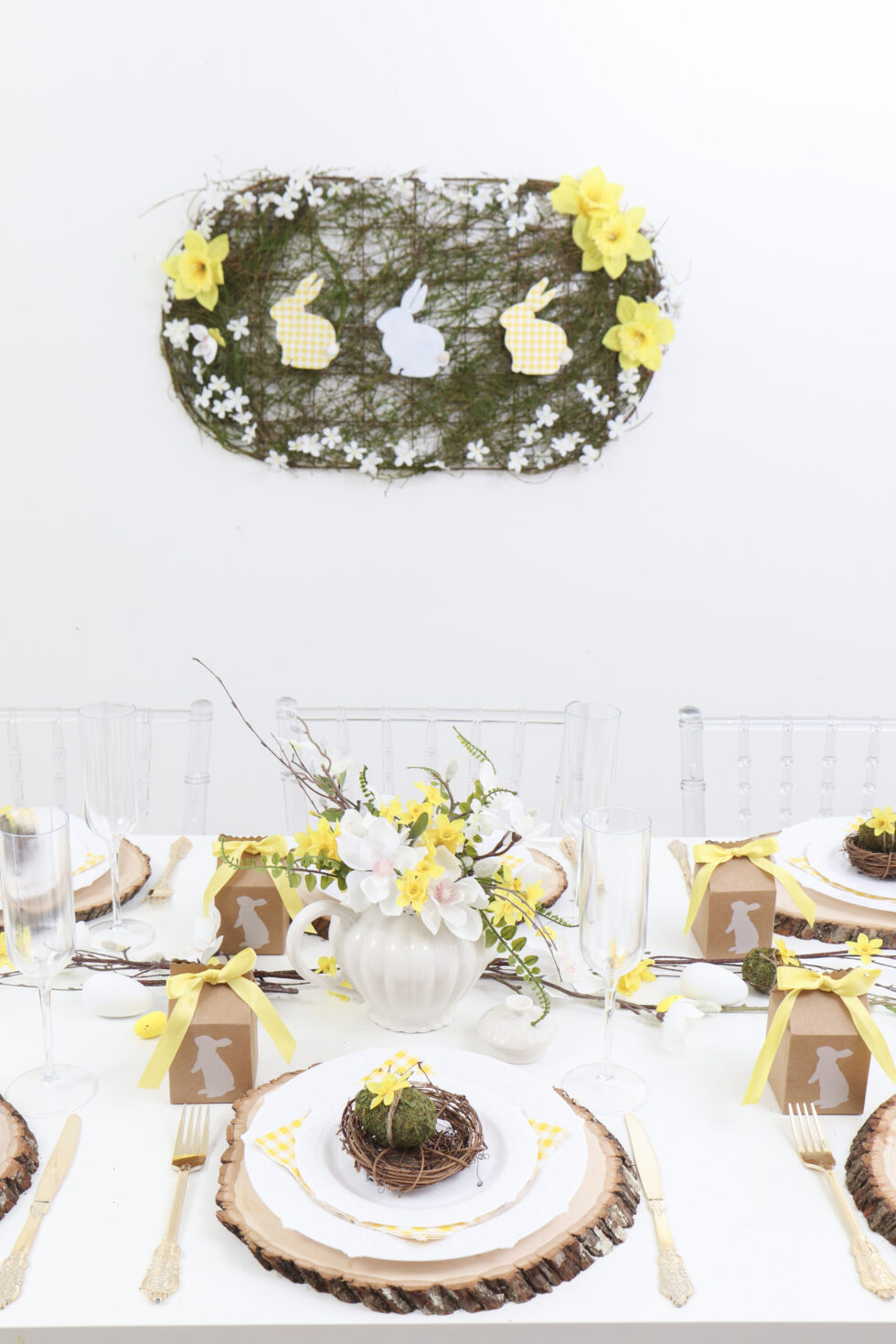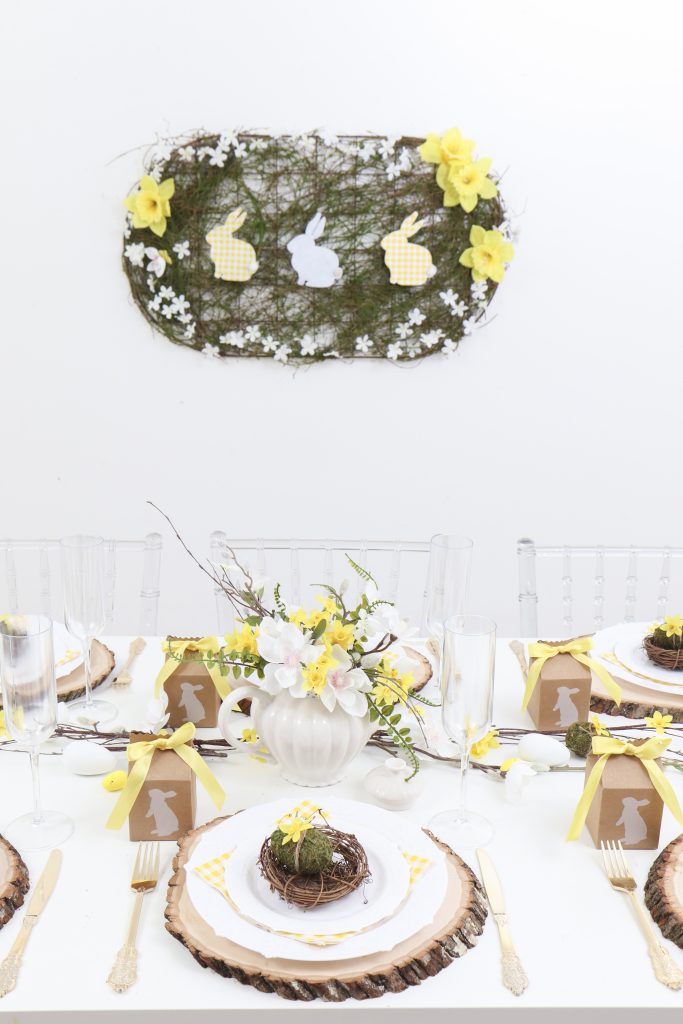 Whimsical Table
A crisp white table served as the perfect base for my whimsical woodland elements. IIn the center of the table, I used a pretty white teapot as a vase.  Adding white and yellow florals that perfectly complemented the backdrop. gave these a wild, less arranged look by adding twigs and greenery throughout.
Then, I spread thin branches and more florals on either side of the teapot to create a natural table runner. The addition of white, pale yellow, and moss covered eggs throughout brought the perfect woodland Easter vibe to the setting. Finally, I added a few delicately detailed white votive candle holders to each end of the table for some warm dinner lighting.
TIP: Add some natural jute twine and a little yellow flower to each of the moss covered eggs to make them feel like they could be part of a forest floor!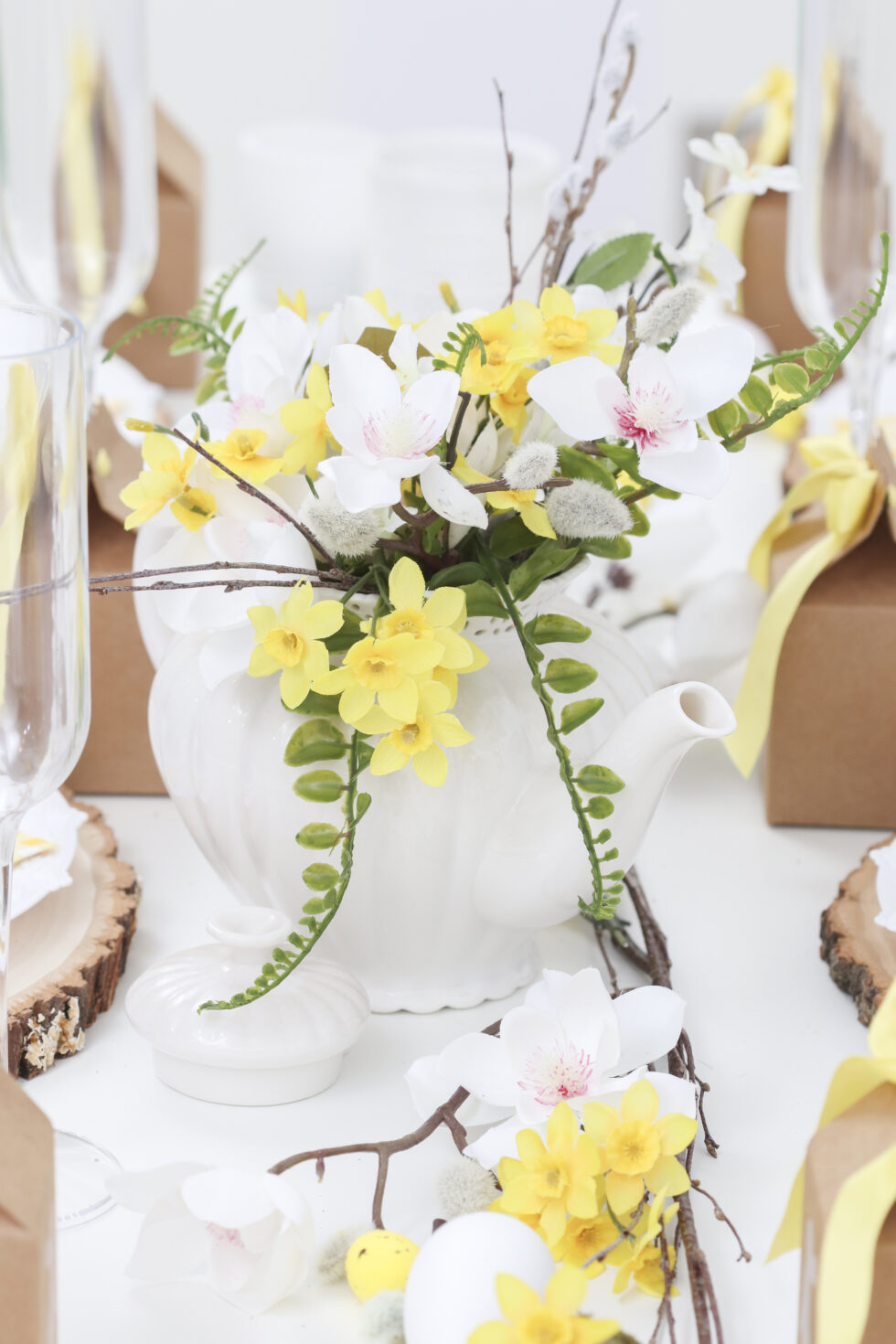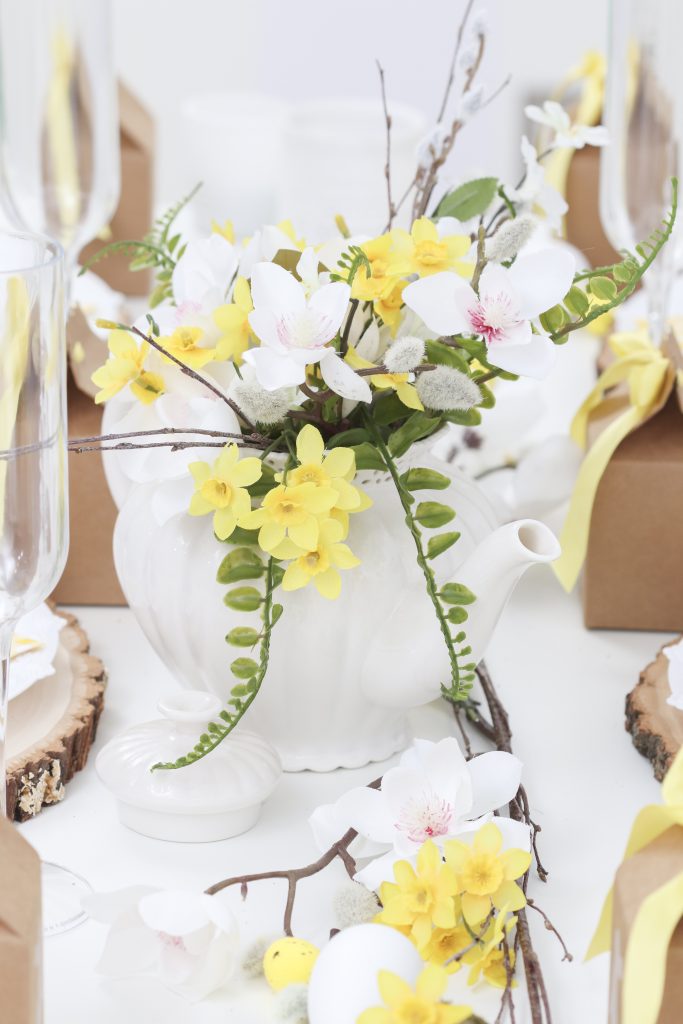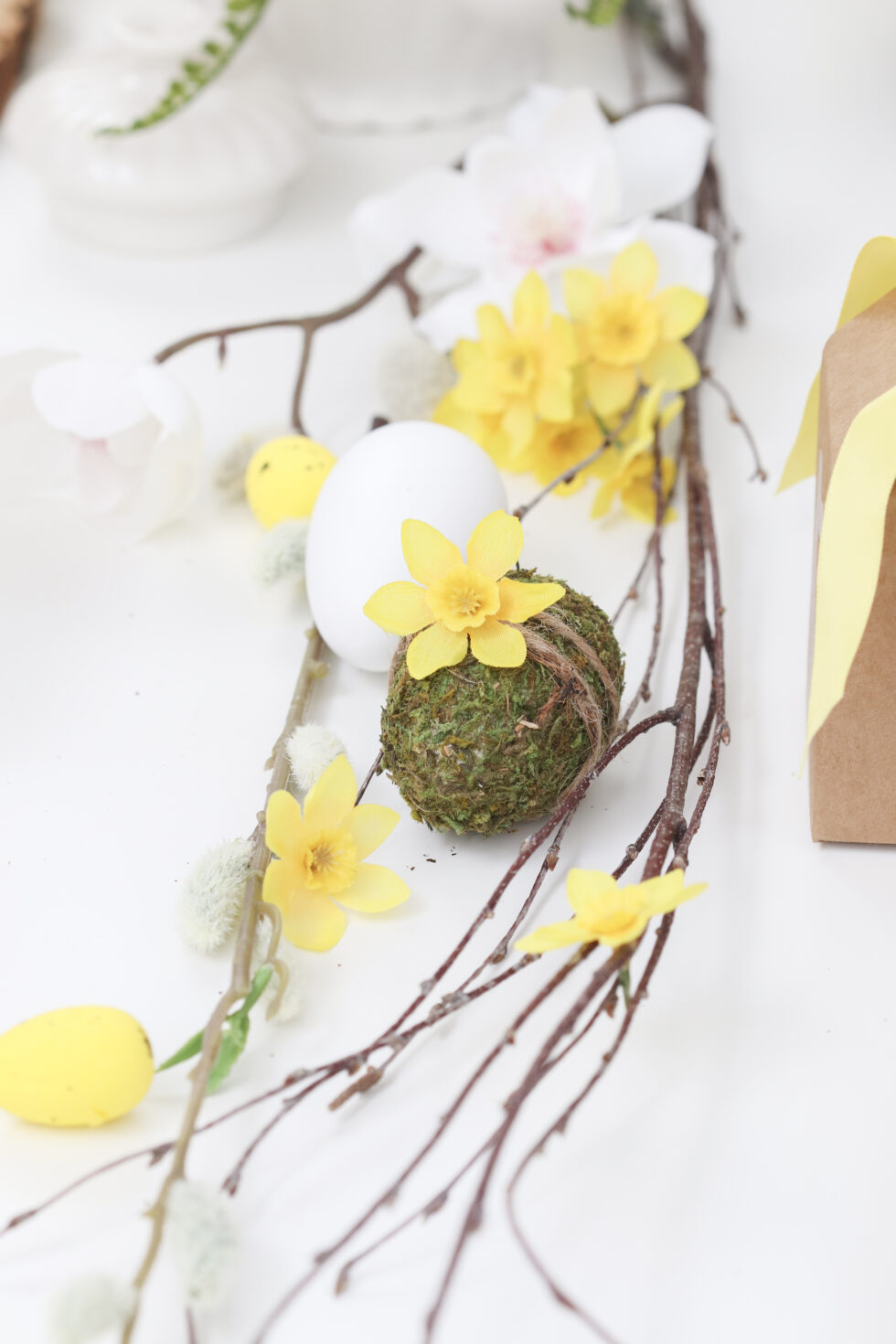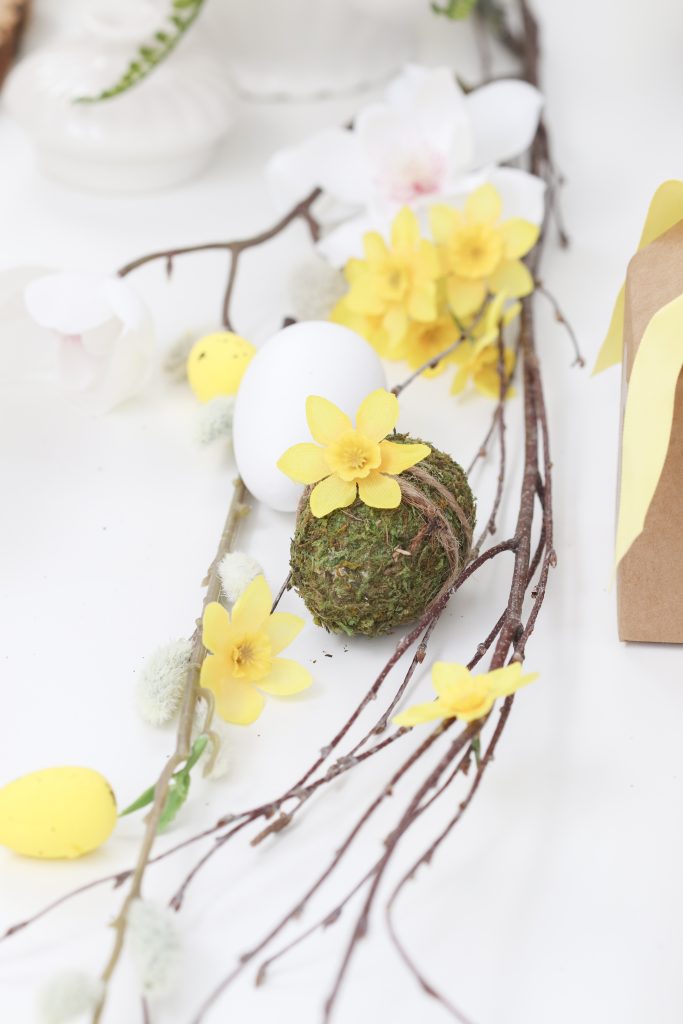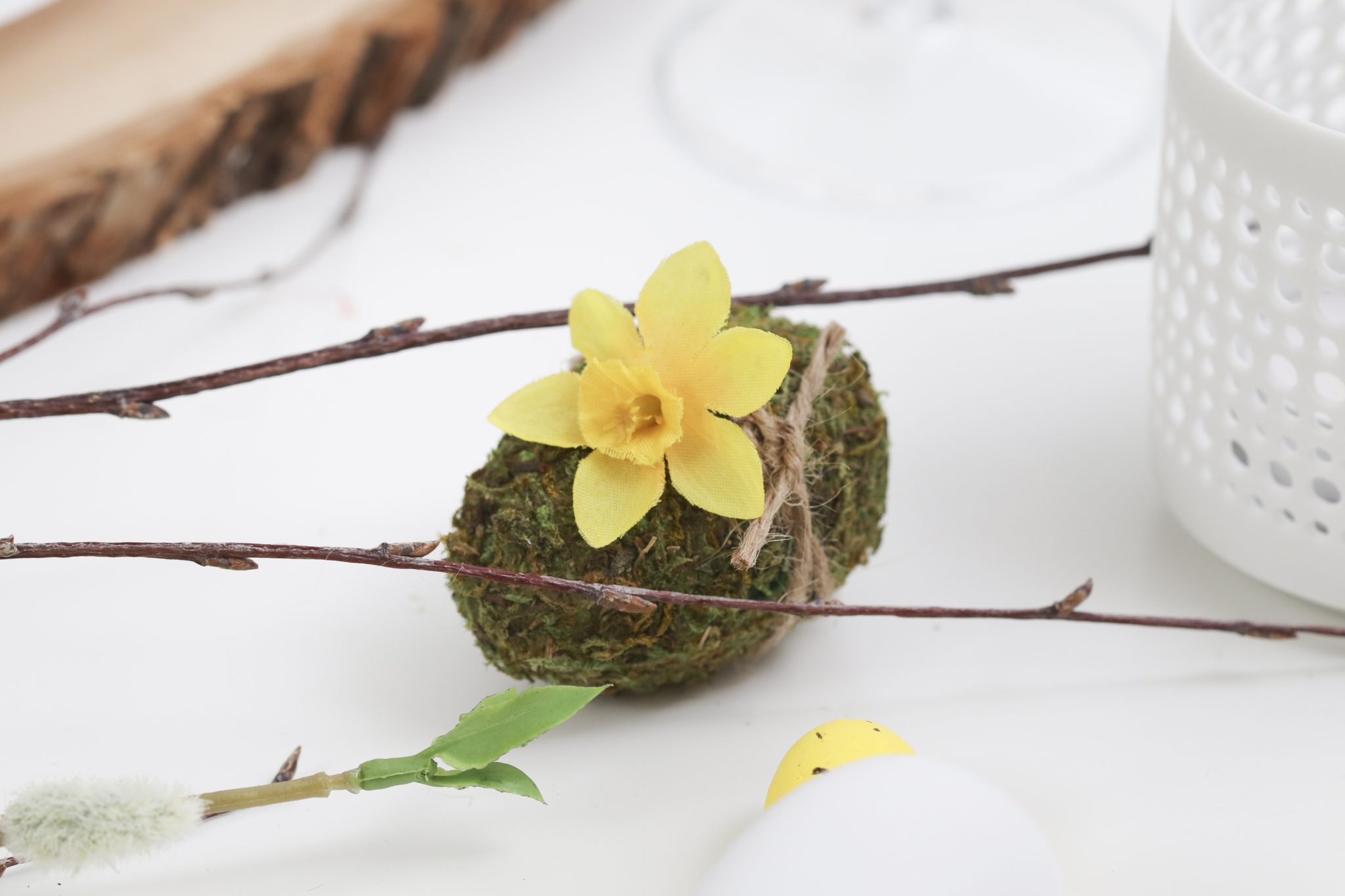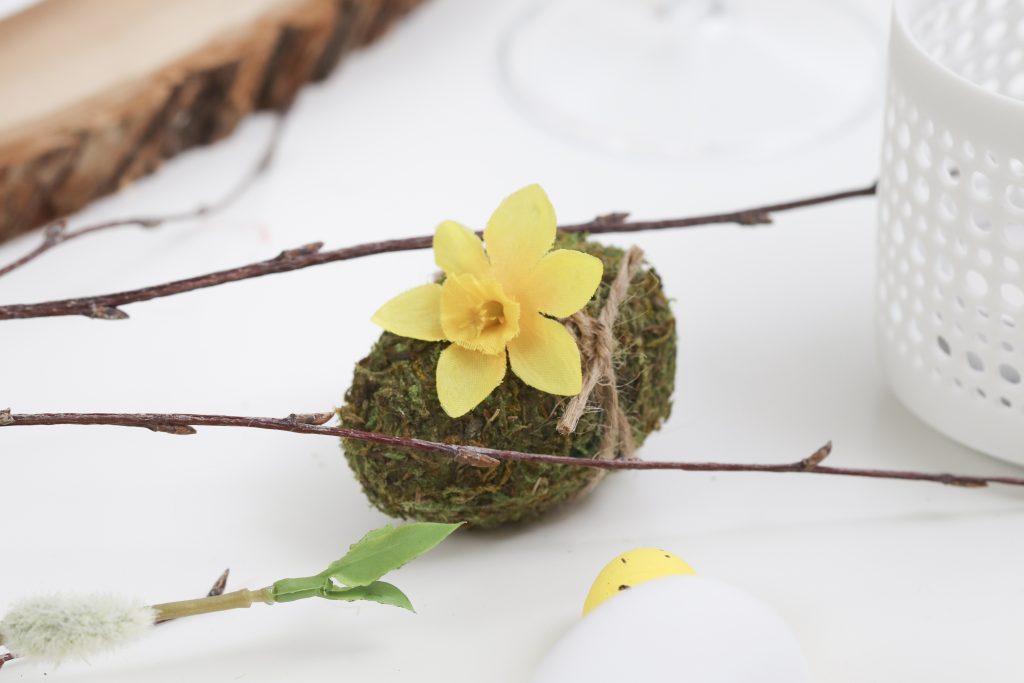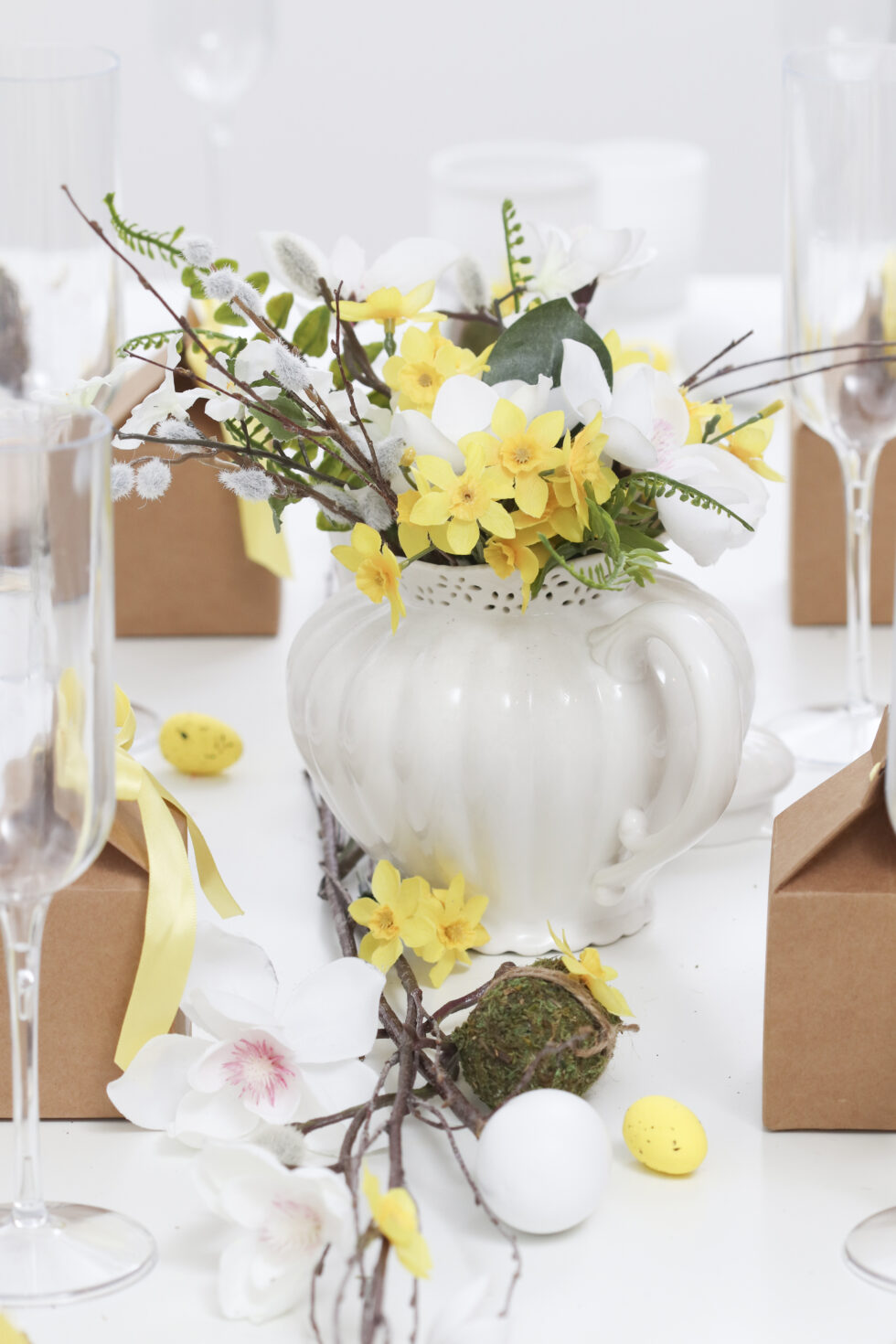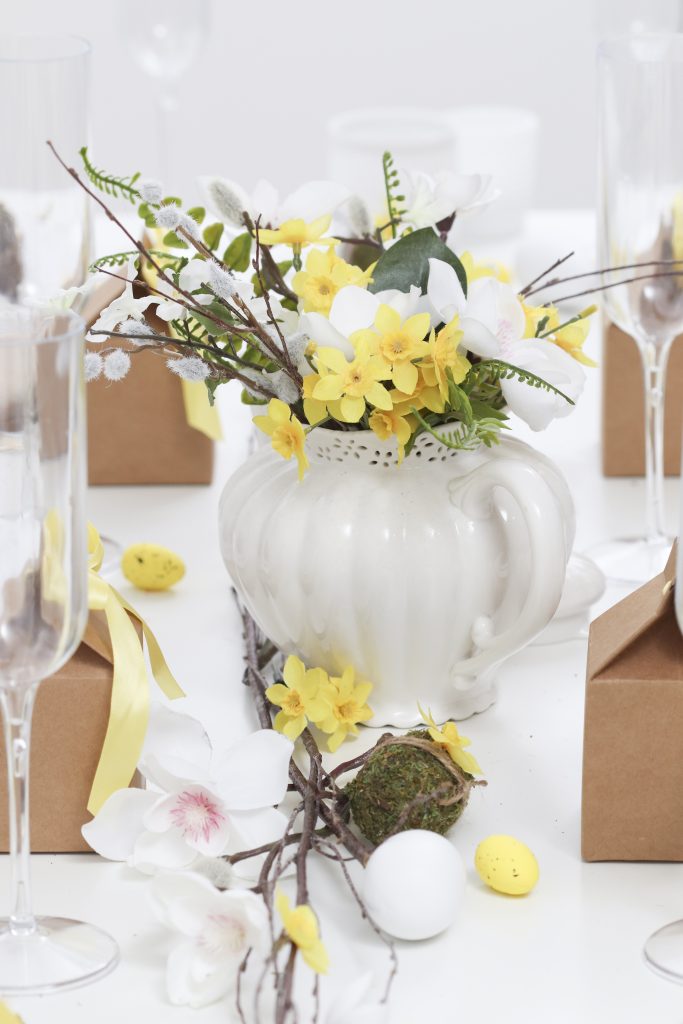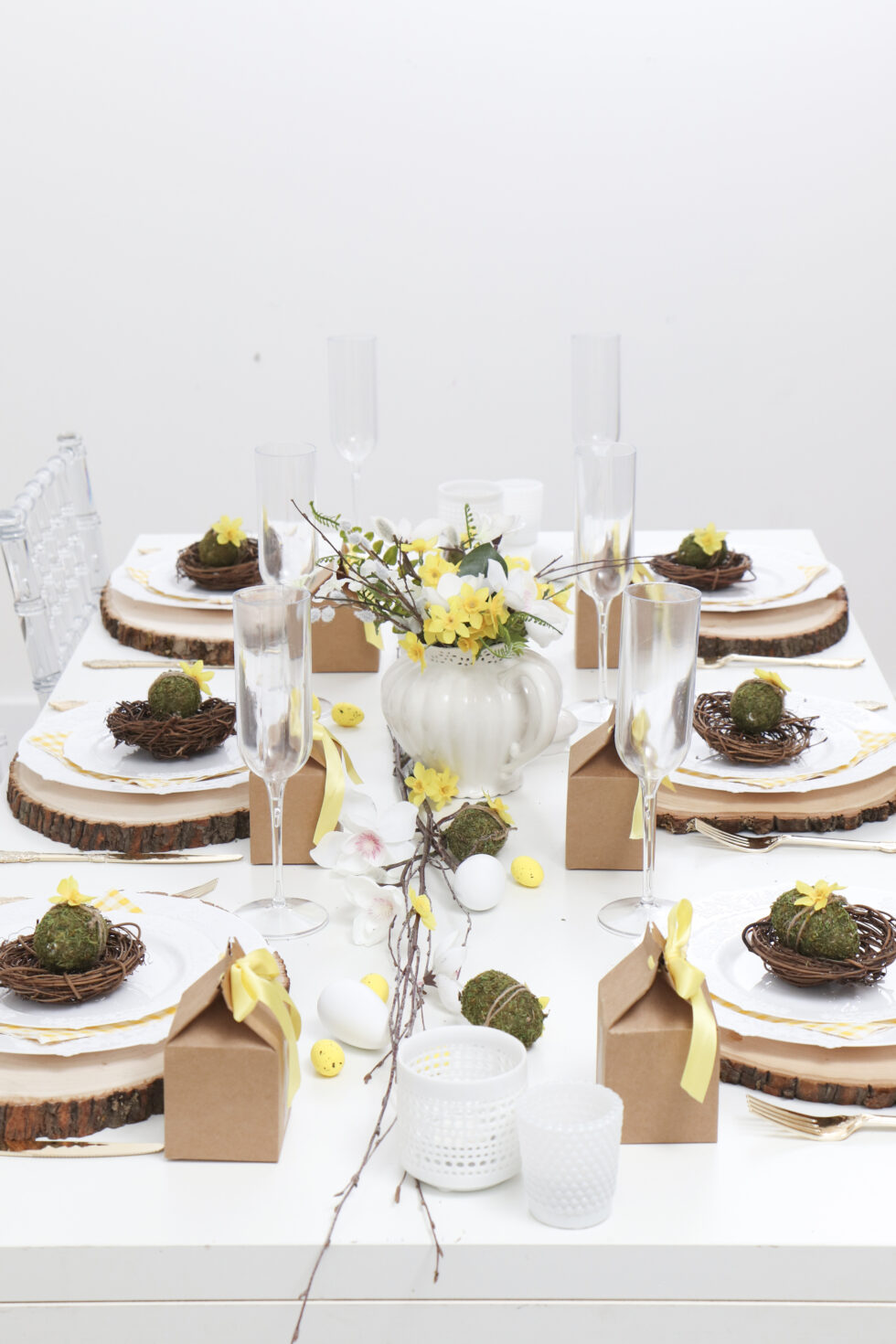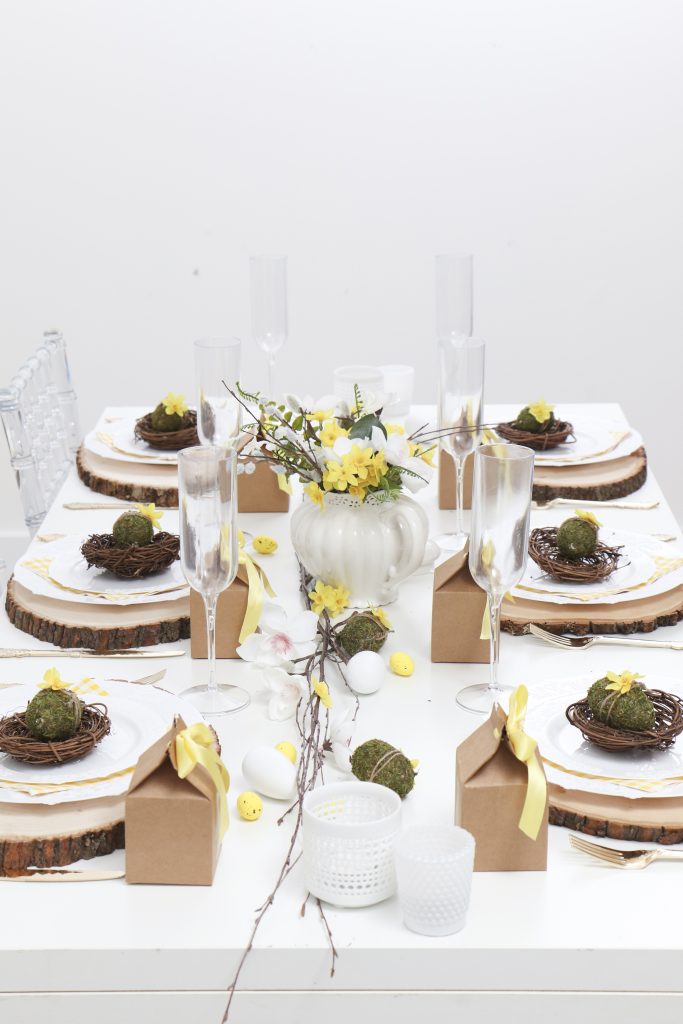 Pretty Place Settings
To really bring the forest element to my table, I started my place settings with natural wood chargers. I totally recommend investing in a set of these. I use them ALL the time!
I then layered yellow gingham napkins in between vintage-edged white dinner and dessert plates. On top of each dessert plate, I placed a small twig nest with one of the moss covered easter eggs in it. Gold cutlery and clear champagne flutes finished off my place settings. Finally, next to each place setting, I put a small carton favor box, decorated with a white bunny and tied with yellow ribbon. Each favor box was filled with after-dinner treats!
All of these products are available on Oriental Trading!
TIP: Place your napkins at a 45 degree angle under your dessert plates to add an aesthetically pleasing geometric look to your place settings.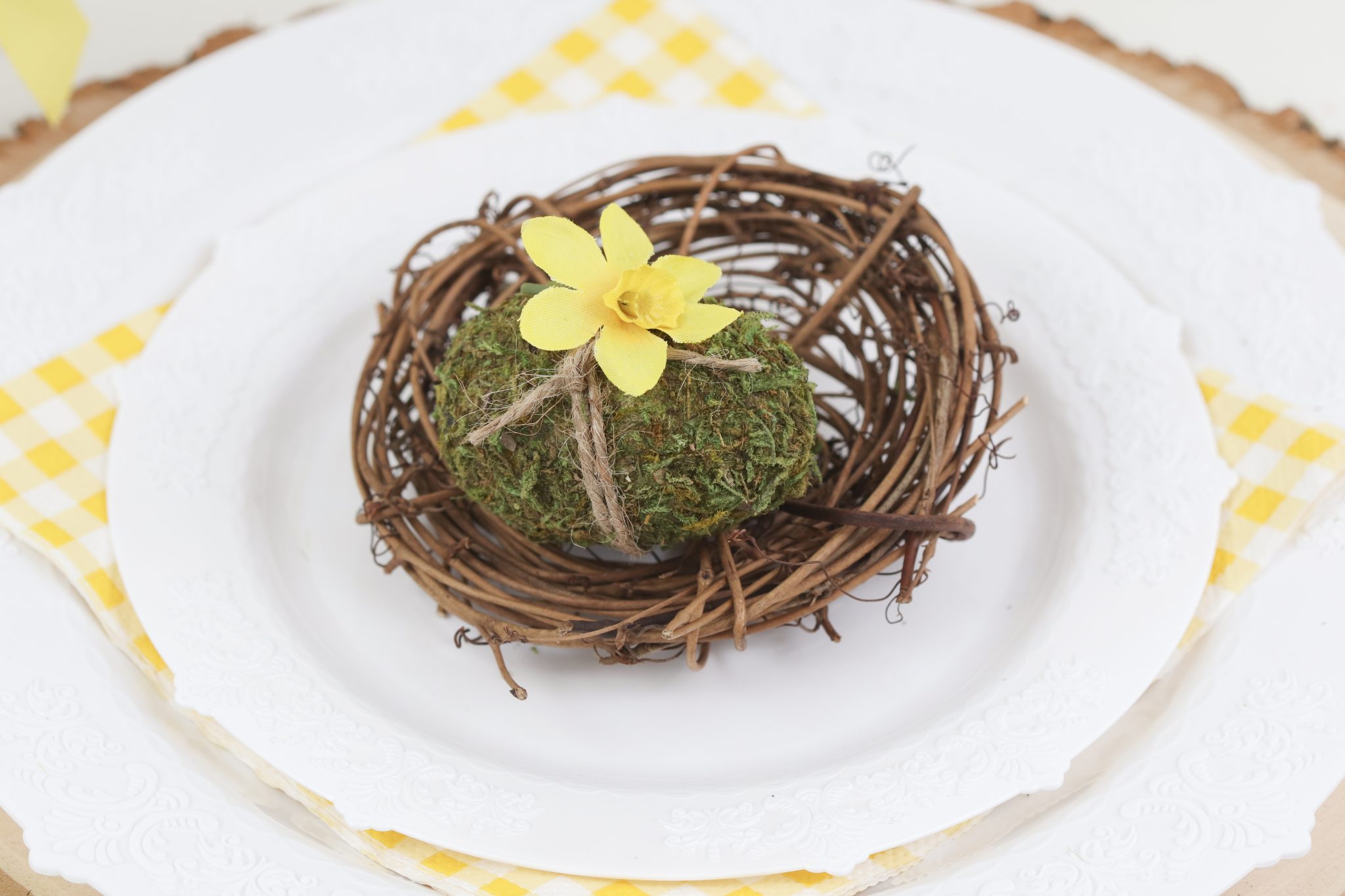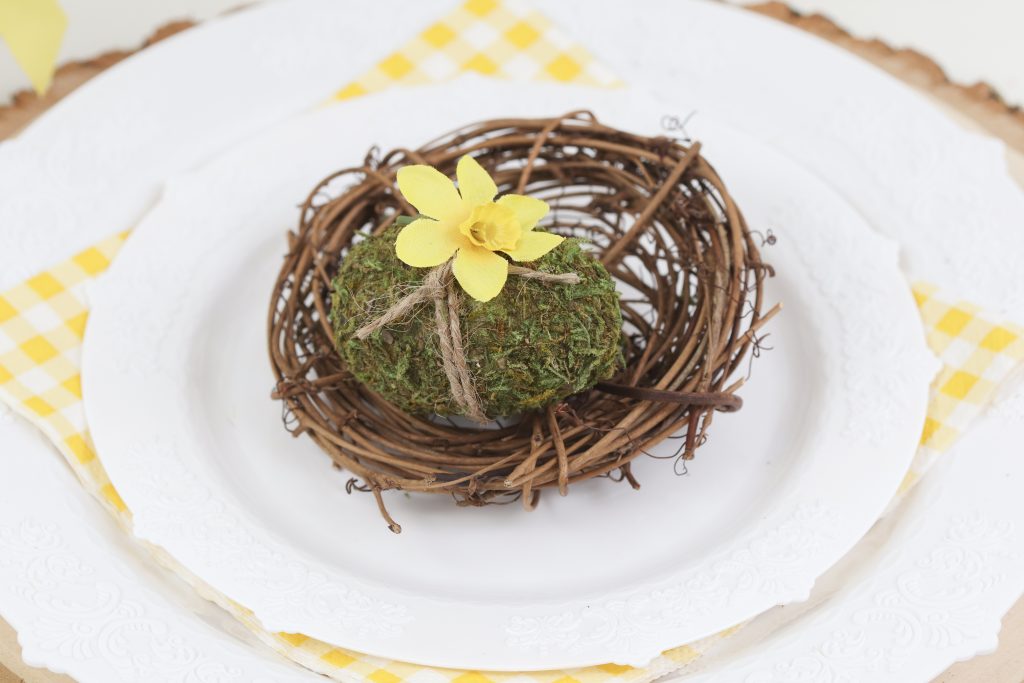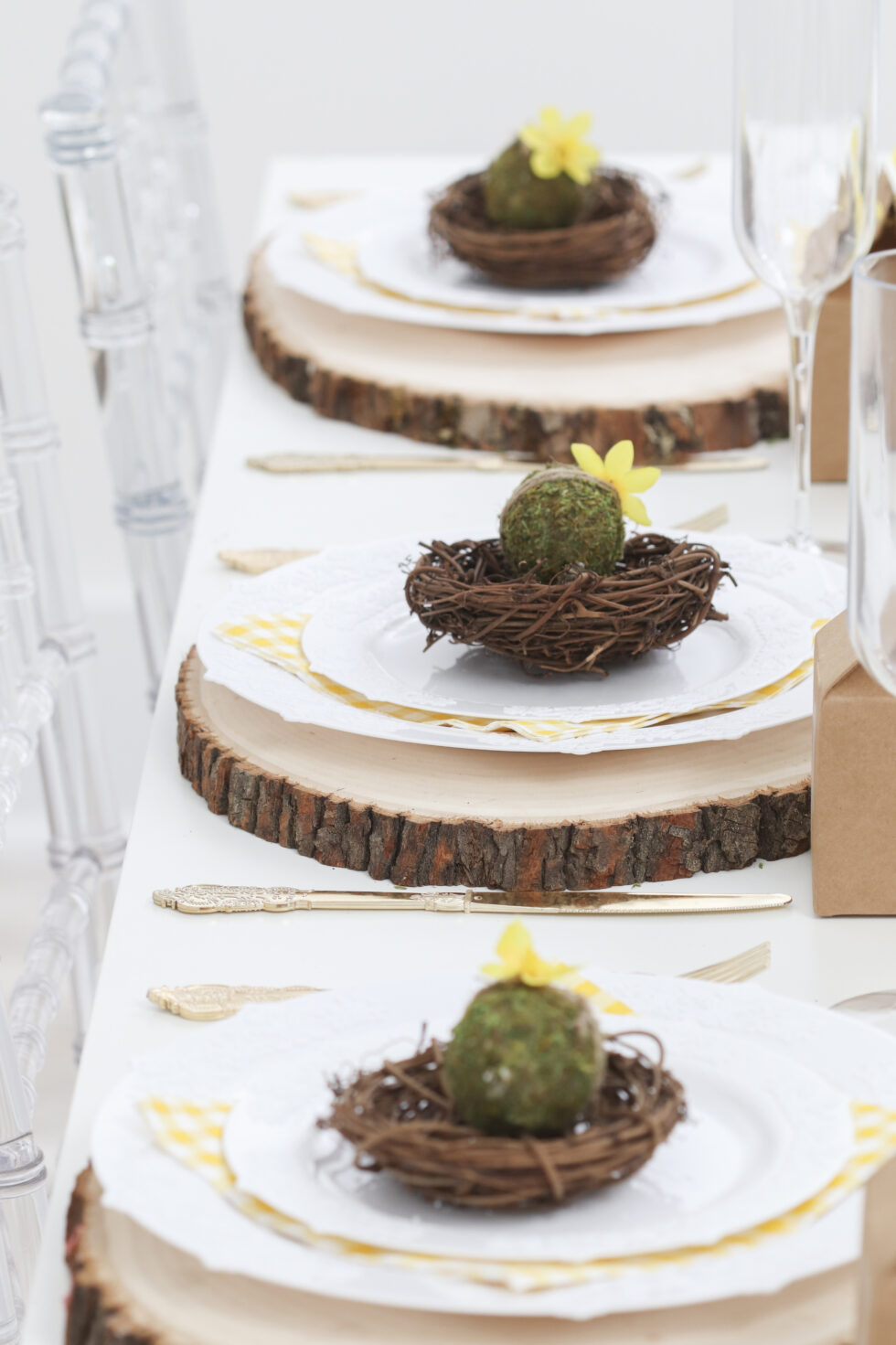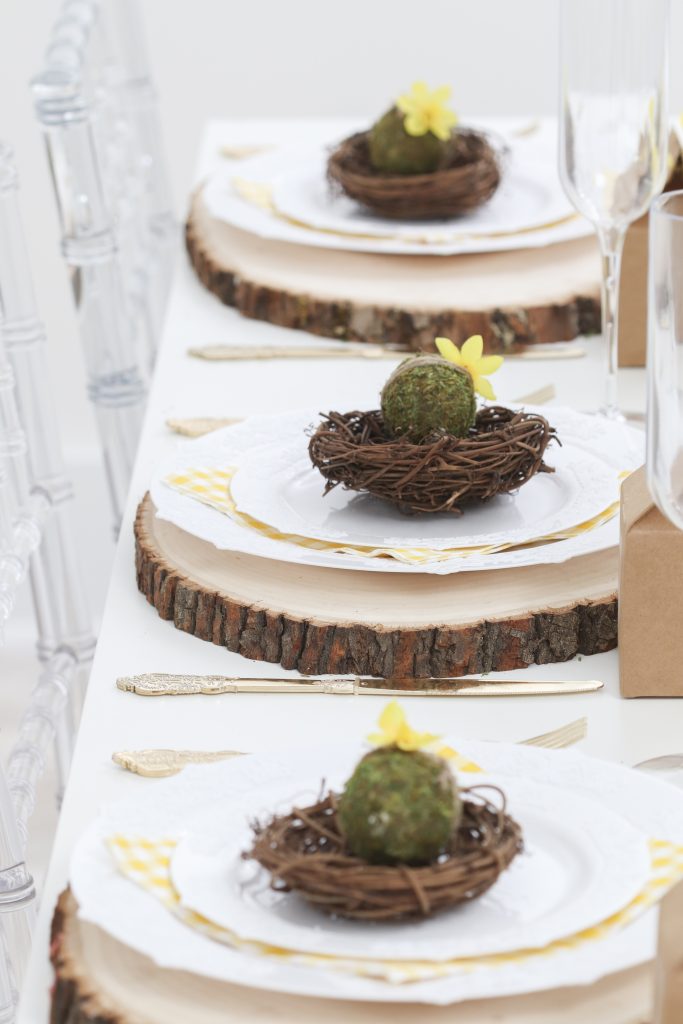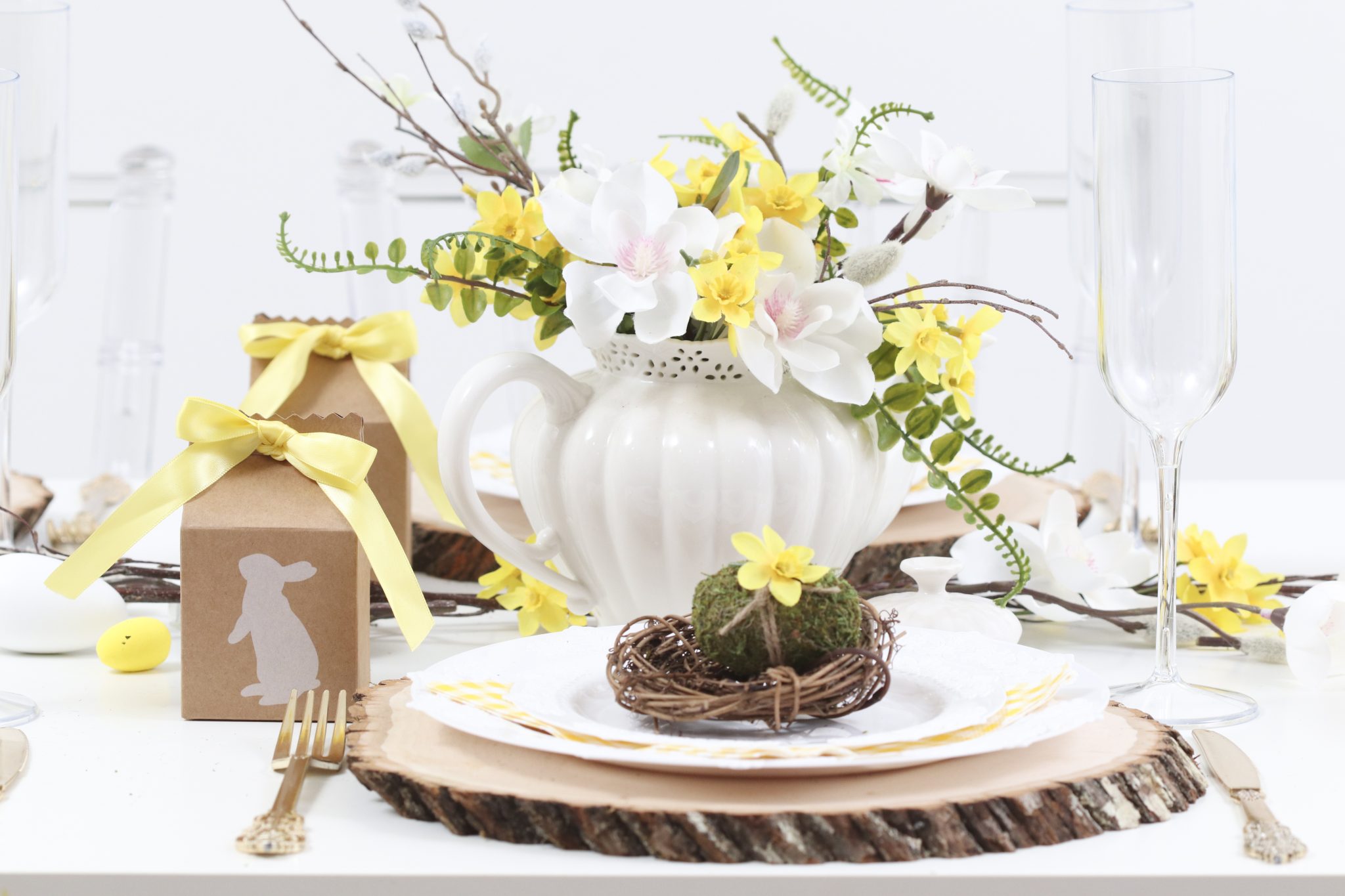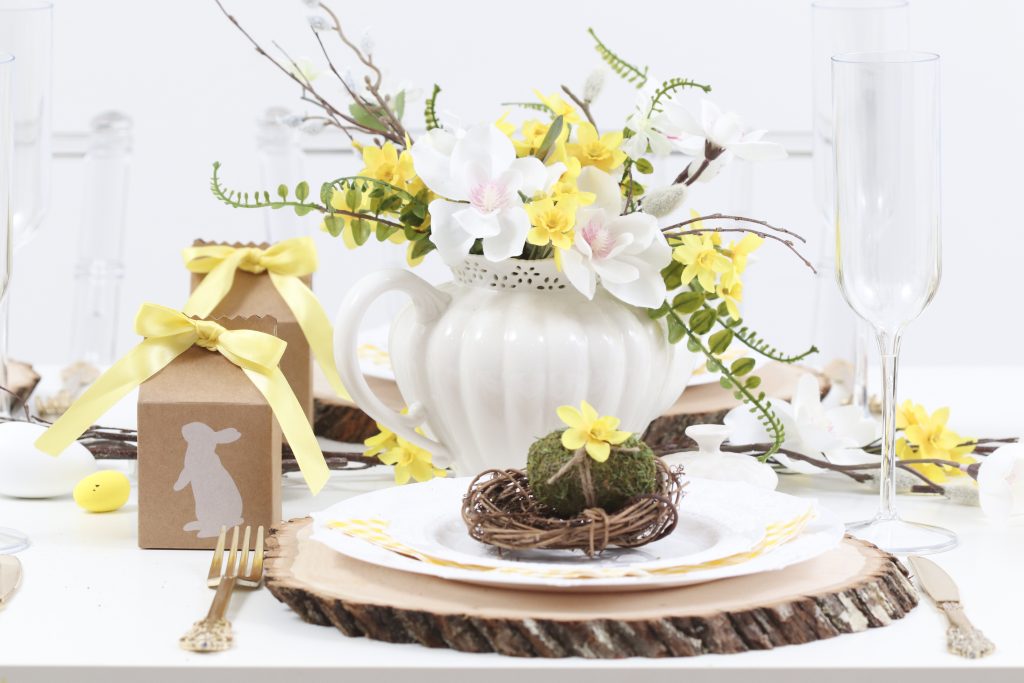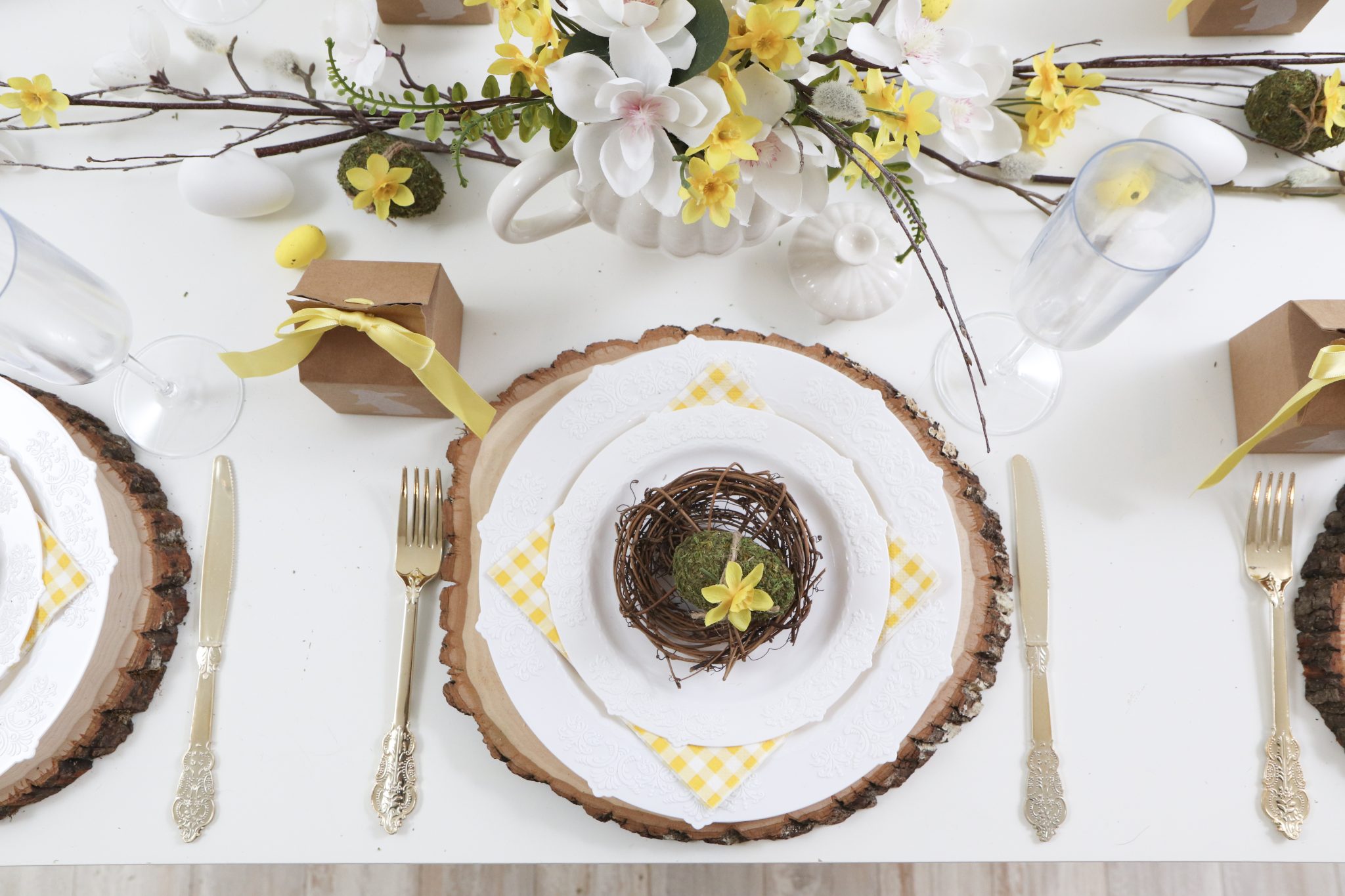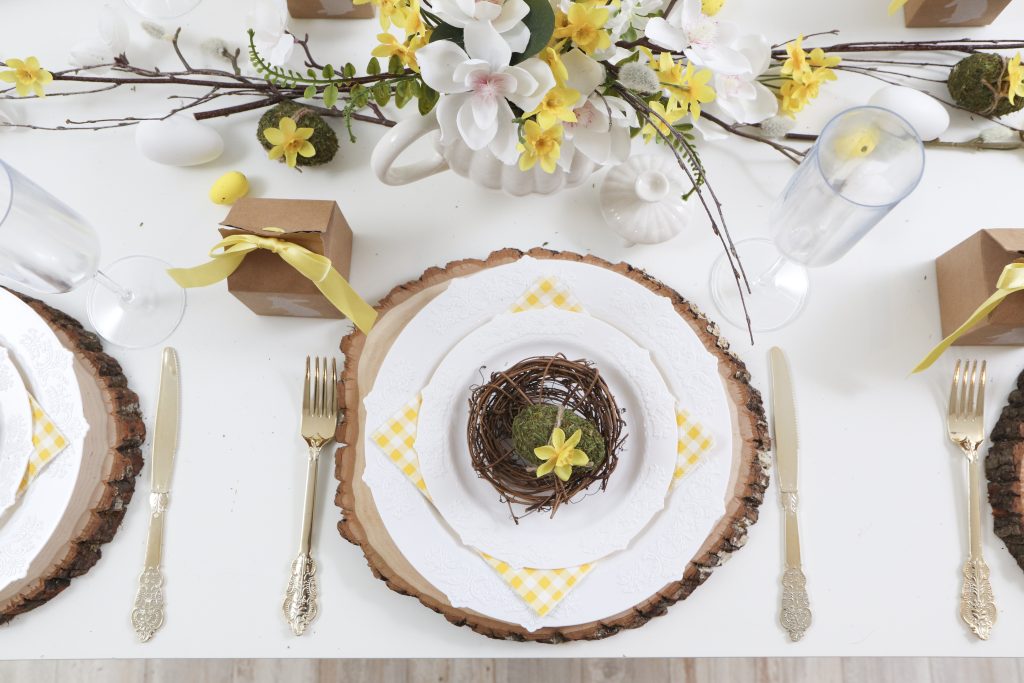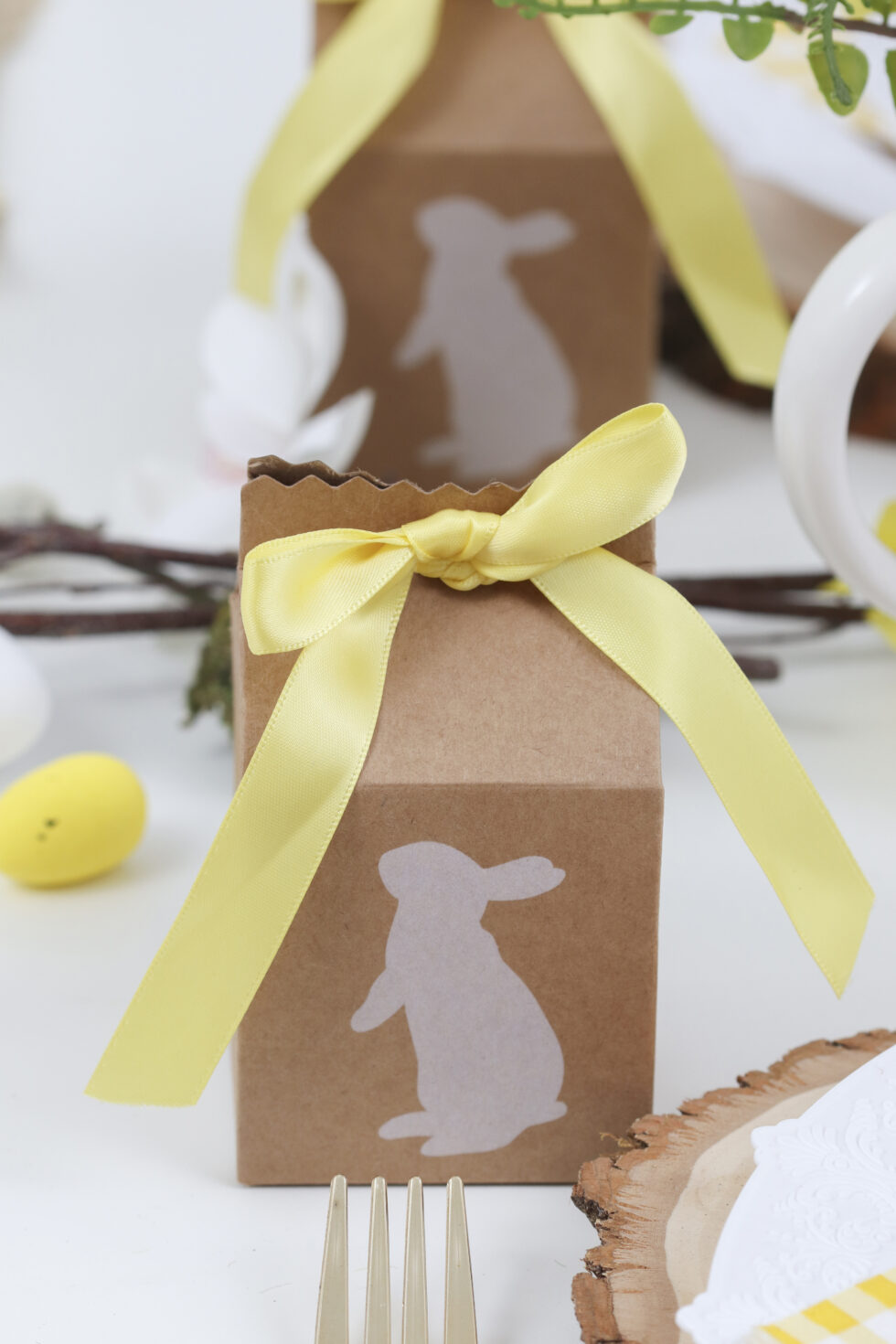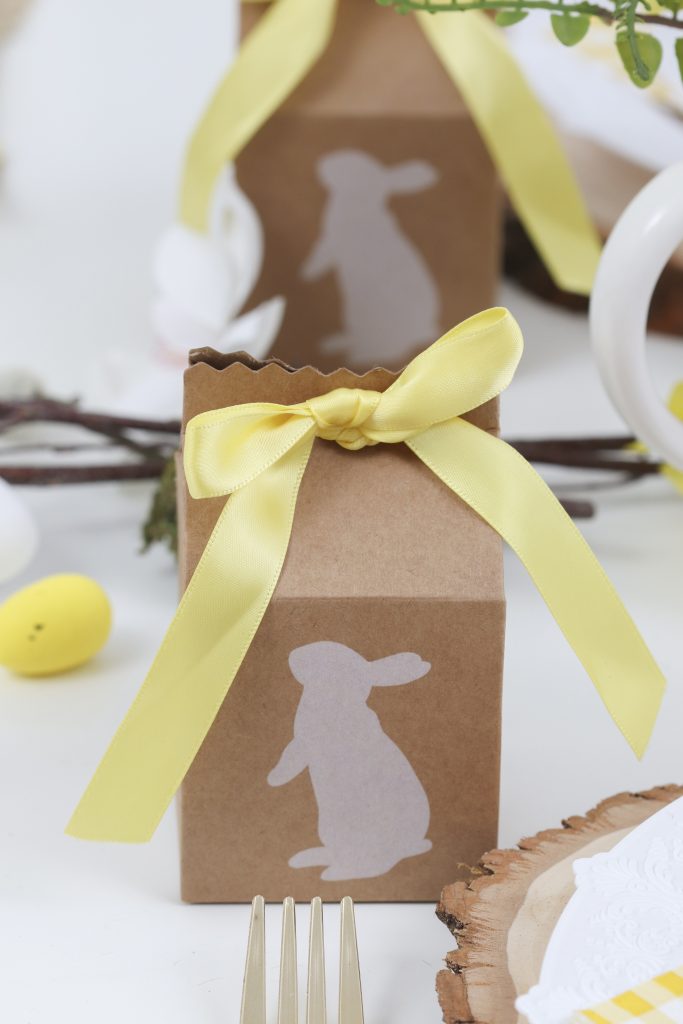 Styling this natural Woodland Easter Table really helped to make me feel a bit more grounded and close to nature (I miss my daily hikes!). I hope it can help inspire you too, helping you find something to ground you this Easter! 
Are you still decorating for Easter this year? Let me know what you're thinking in the comments!
Need something a bit more silly? Check out my ideas for having some Punny Easter Fun. And if you are looking for ways to celebrate with family and friends even while keeping your distance this year, check out my post with Ideas for Virtual Easter Celebrations.
Happy celebrating!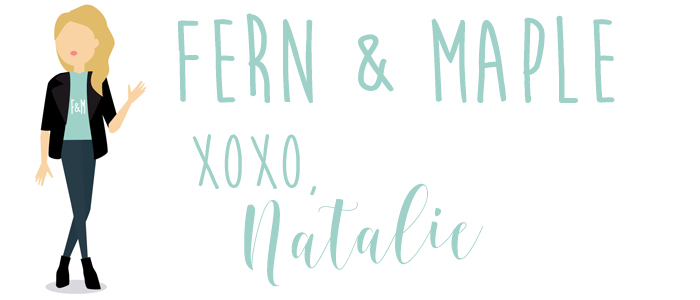 As a blogger, I often receive compensation and/or products in exchange for my styling and crafting services. As always, all project ideas and any opinions expressed here are my own.  For further information on our disclosure policy please check out our disclosure page.
PIN FOR LATER: