This year I decided to do something a little different for some extra Easter fun for my kids. As you may already know, I am a big fan of charcuterie or grazing boards. There's something so exciting about seeing all of your colorful options spread out in a pretty way. This made me wonder whether there was a fun way to recreate this excitement for my kids, but with an Easter twist, and without relying solely on food. When I came across the many cute Easter egg options at Oriental Trading, it came to me! Why not create a "char-treaterie" board of Easter eggs for both my son and daughter, where they could choose from a variety of eggs each day leading up to Easter to find surprise treats inside?! It turned into a really fun way to get creative with my fillings, and the joy it provided for my children was so worth it. 
Check out how they turned out, and some ideas for fillings, below! And then click the links at the end of the post to order all of the cute Easter eggs from Oriental Trading.
Daughter's Easter Treat Board
For my daughter Parker, I used a variety of colors I knew she'd love. A blend of soft pinks and purples with fun pops of yellow, green and blue now and then made for a gorgeous egg spread. I held everything in a clear acrylic tray so that it all could be seen from all sides.
For the treats themselves, I used regularly shaped eggs in metallic ombre, rainbow striped, and zebra striped patterns. Next, I put a variety of adorable eggs that looked like various things in – watermelons and pineapples, sloths and panda bears. Then, to change things up a bit, I added more treat containers in fun shapes like sea shells, bunnies, a variety of tasty desserts, and – because what kid doesn't find the poop emoji hilarious – purple and pink poop emojis. Finally, I placed some slime eggs and a few large fluffy plush eggs throughout. This really was a fantastic opportunity to find items personalized to Parker's specific tastes.
TIP: Use a variety of sizes/shapes throughout to make the board more visually appealing.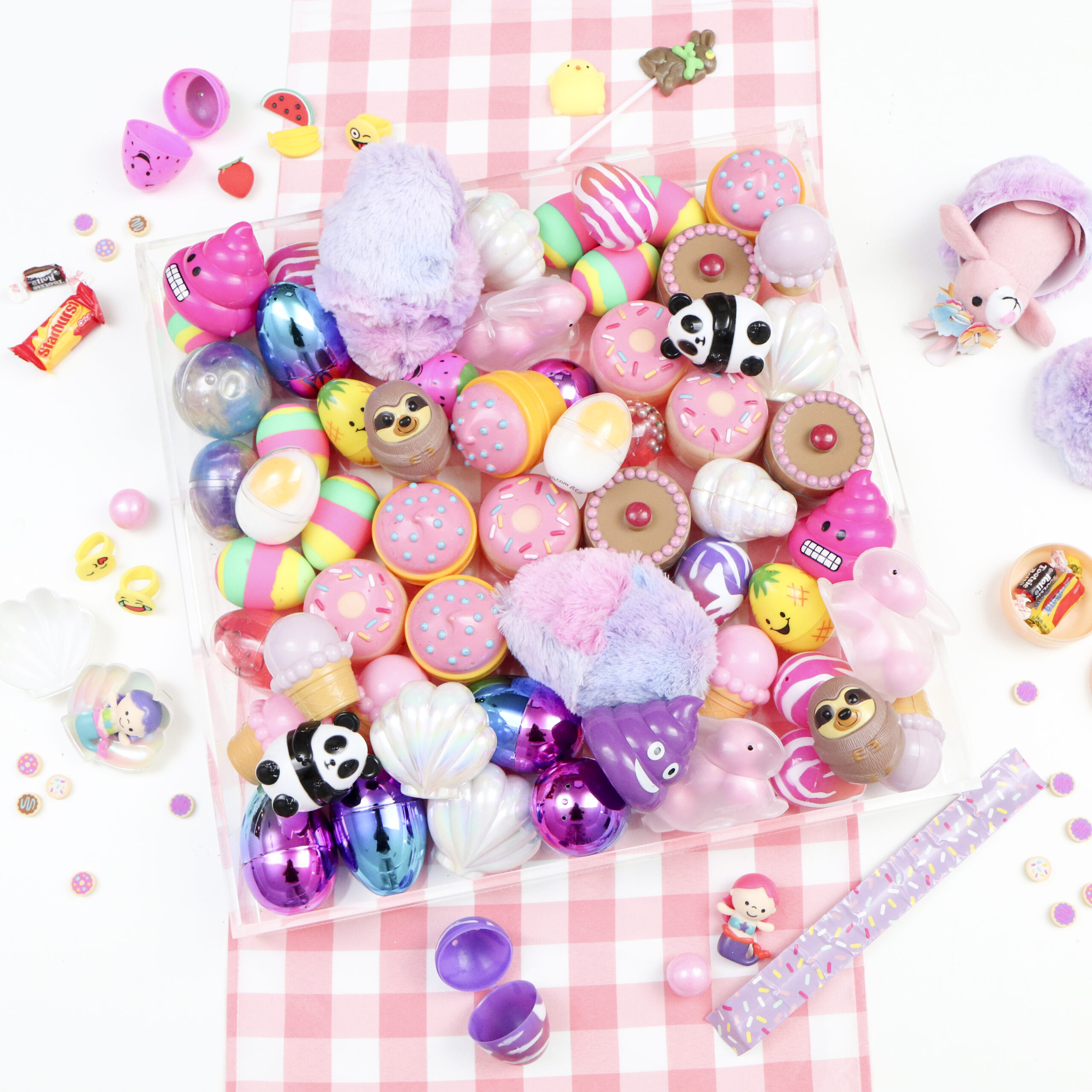 Son's Easter Treat Board
I used the same style of acrylic tray for Harrison's treat board. I used more blues and greens, with some purples mixed in. However, I split his board a bit differently, with one corner dedicated to some bright red and yellow fast food eggs! These adorable treat holders looked like hamburgers, hot dogs, and french fries- all favorites of my son! 
On the remainder of the board, I used some of the same sloth, fruit, and dessert eggs I used for Parker's, because I knew he'd love them too. I then added some animal print and slime eggs, and some blue and green poop emoji eggs. Finally, I spread some galaxy slime eggs and dinosaur fossil eggs throughout. 
TIP: Grouping certain colors together can make for an unique and eye-catching display. You can include one or two pops of the other colors in the groupings to blend a bit, if you'd like.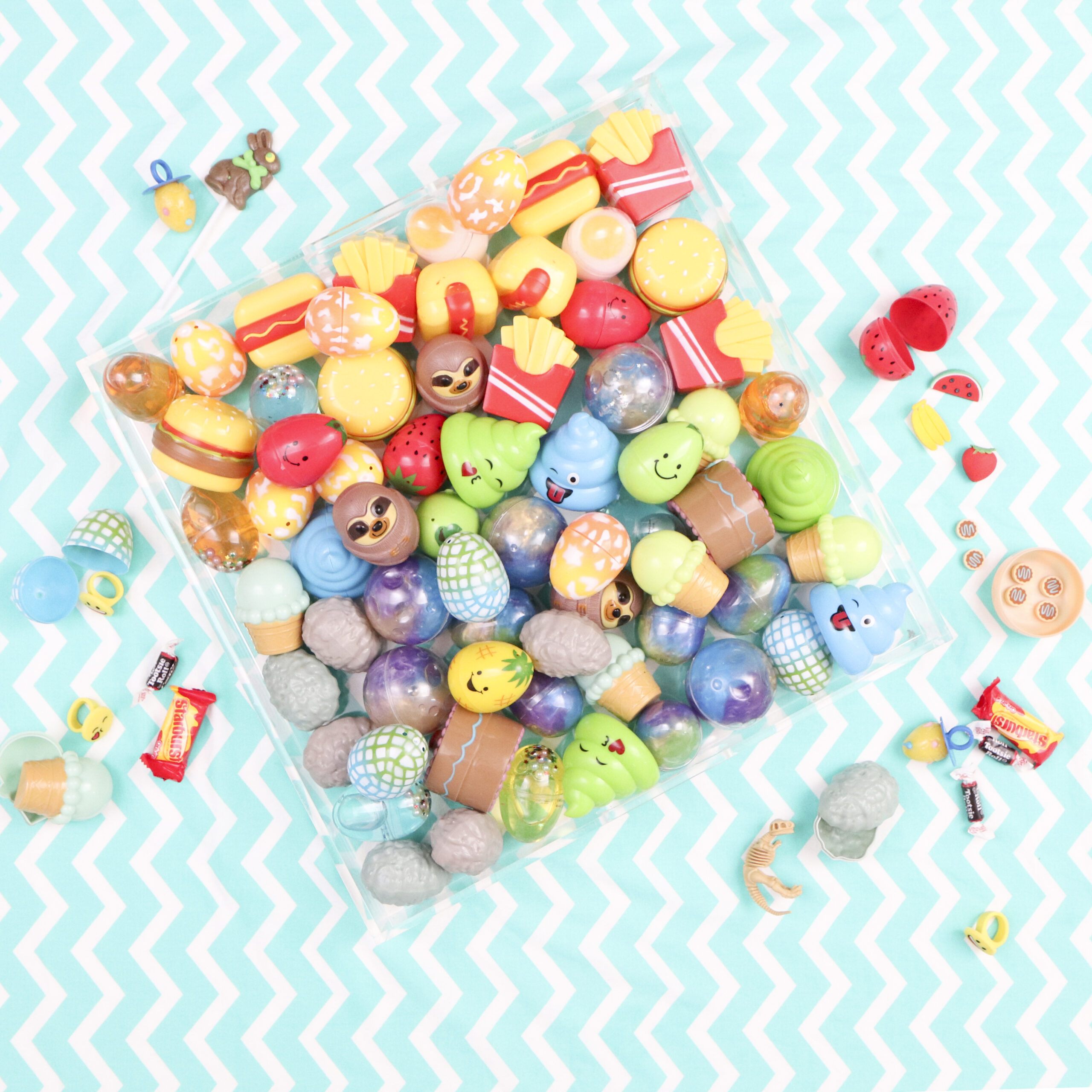 Egg Fillings
Oriental Trading makes a lot of it easy by providing some eggs that are pre-filled with fun non-candy treats. The fruit eggs came with scented erasers in them, the dessert eggs came with the cutest slap bracelets in them, and the seashells revealed tiny mermaid toys. The fossil eggs even had tiny dinosaur skeletons in them! And, of course, the slime eggs were filled with slime – a definite favorite of both of my children. I loved how unique the slimes were, from galaxy colors with silver stars, to slime with an egg yolk and slime with beads and sequins inside.
But one of the most fun parts was coming up with what to put in all of the rest. This is where some real creativity comes in! I had so much fun coming up with ways to surprise my kiddos. In some, I put some change or a couple of dollar bills. In others, I put homemade coupons for things, like getting out of one chore or a bit of extra electronics time. A few of them had silly jokes in them! I also purchased additional plush toys, rings, stickers and erasers from Oriental Trading and filled some eggs with those. And, of course, there were definitely many that were filled with all of their favorite candies, because everyone deserves some real sweet treats now and then!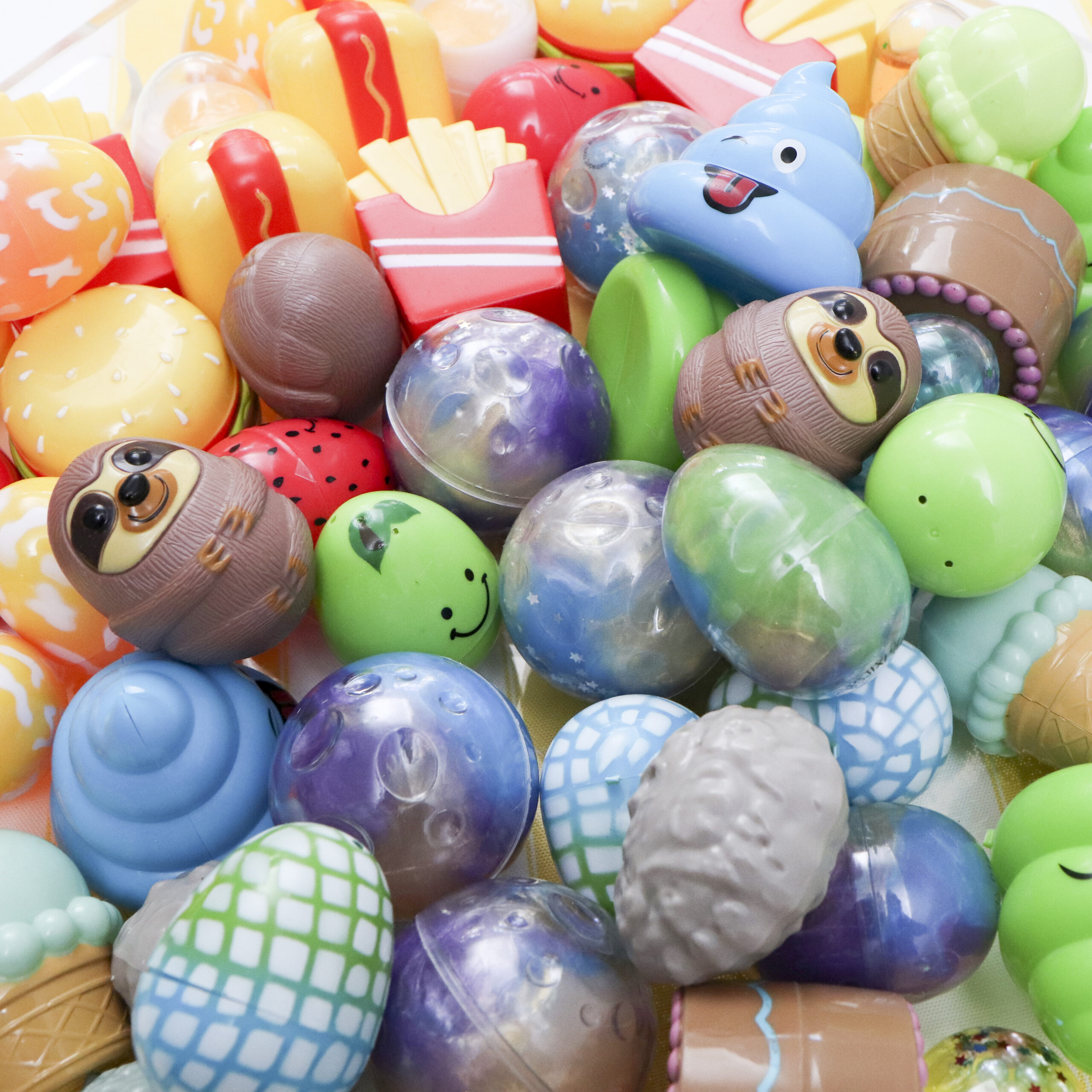 While I didn't do this myself, I could easily see this idea turning into a game as well. Maybe fill some with sweet candy and some with sour for a game of chance- which one will you get?! Or put a few puzzle pieces in each egg so that kids can add to their puzzles a bit at a time until they finish them! There are so many ways to be creative with this one. 
Also, I saw this post about alcohol-filled Easter Eggs for adults – so if you need to make yourself a boozy treat board as well, no judgement from me! I'll be over here making my own for my husband and I….no sense in letting the kids have ALL the fun, right?!
What else could you use for Easter egg fillers? I'd love to hear your thoughts and ideas in the comments! And for more traditional sweet treat grazing board inspiration and how-to, check out the Valentine's Day Dessert Grazing Board I made earlier this year. The same ideas could easily be tweaked for Easter.
SHOP THIS POST:
Below are the links to all of the specific products I used, but be sure to check out all of their Easter goodies (they have TONS!) so that you can personalize your own treat boards!
Happy Easter!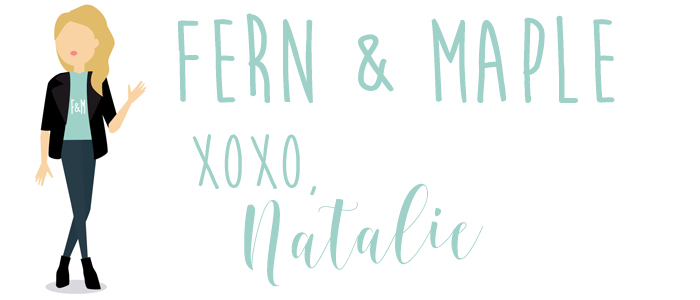 As an OTC blogger, I received compensation and/or products in exchange for my styling and crafting services. As always, all project ideas and any opinions expressed here are my own.  For further information on our disclosure policy please check out our disclosure page.
PIN FOR LATER: