Sometimes I am in a bright, loud, bold color type of mood. Other times, I am in love with the soft, delicate, light mood of pastels. During one of those pastel moods, I came up with this Mixed Pastel Brunch that is both whimsical and modern. I used a combination of several pastel colors which means this theme is versatile and easily adaptable to your preferance of shades – one or all!
This style can also be used for lots of different celebrations, for a bridal shower, Easter brunch, mother's day or beautifull feminine birthday brunch. Read on to find out how I did it!
Minimalist Table Settings
Because pastels are so light, I didn't want to overwhelm the color scheme by adding too many other elements to my table settings. I kept the complimenting textures soft and the overall look of the table simple.
Using a plain white table as a base, I added a few pastel painted votive candles to the center on each side, as well as a few personalized pastel pencils for shower activities. Then, in the very center of the table, I placed a Welcome centerpiece that I made with a painted wood circle stand, some paint-dipped feathers, and hydrangea petals. You can get a "welcome" printable for the centerpiece HERE.
The  place settings really played on modern geometric shapes. I used square white chargers, and layered circular plates and triangular napkins onto them in mixed pastel shades. Matching circular place cards and paint-dipped feathers added delicate decor to each setting. 
TIP: To keep things simple, let the plates be the main source of color and finish your place settings with simple silver flatware and clear wine glasses.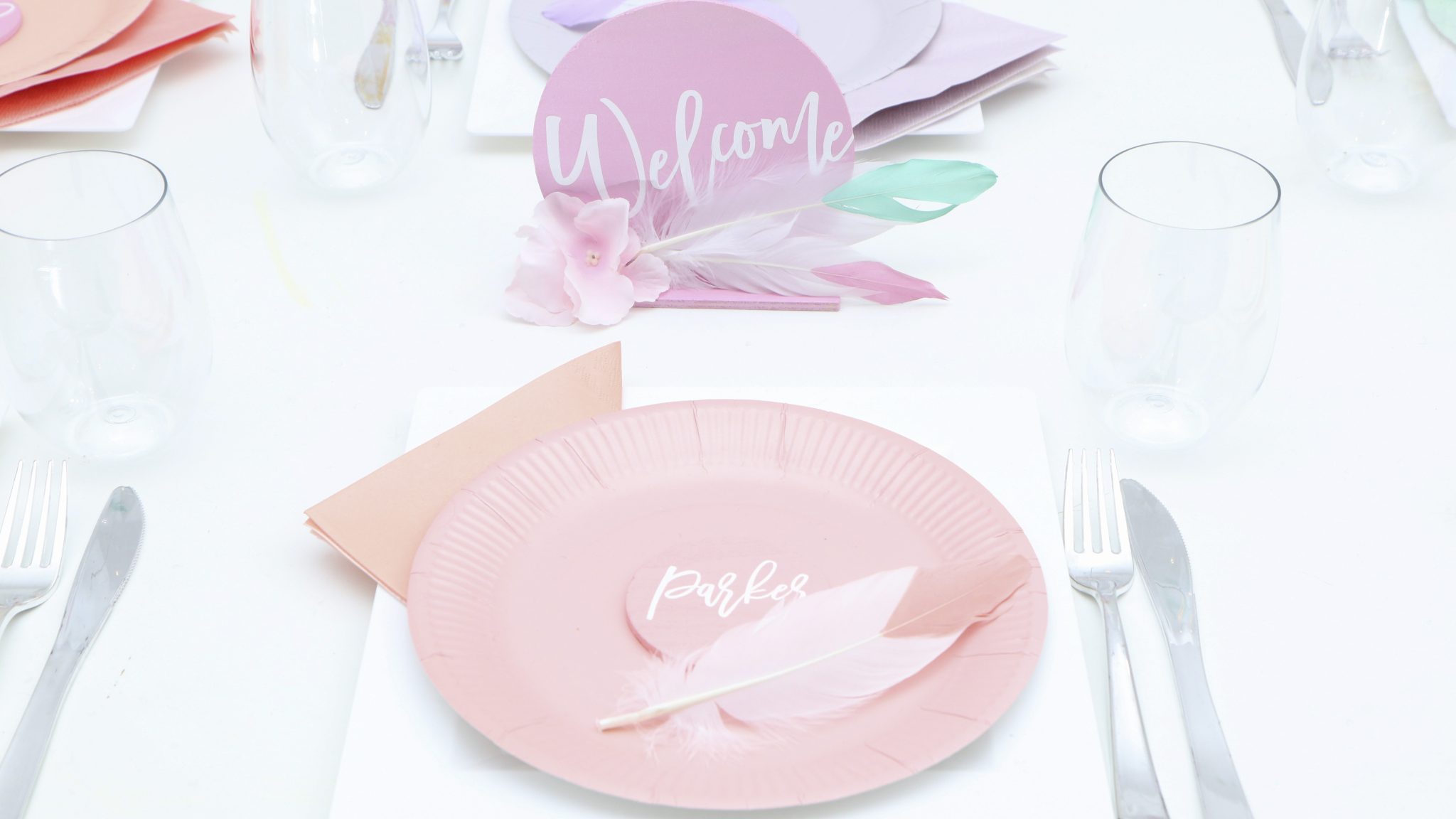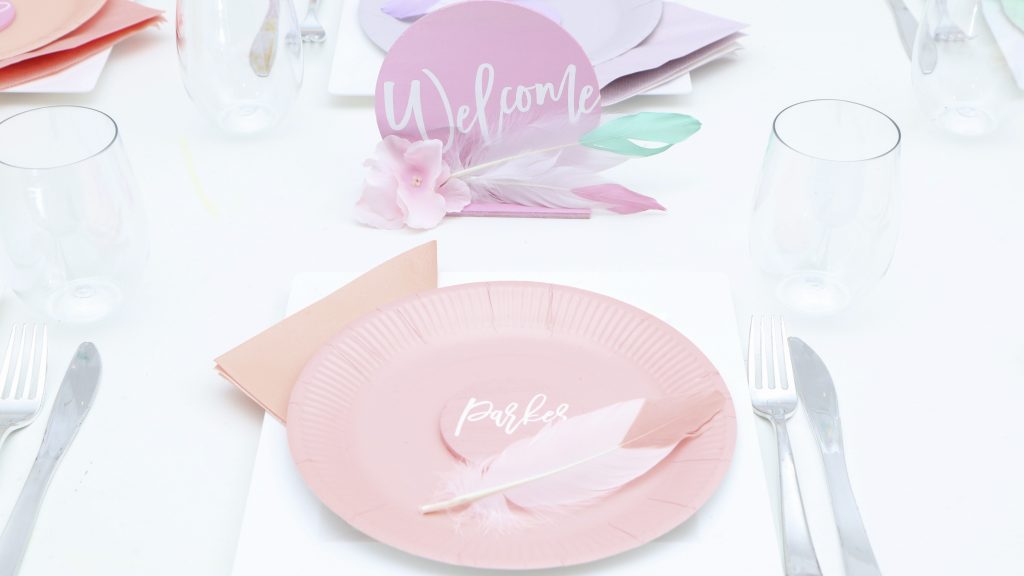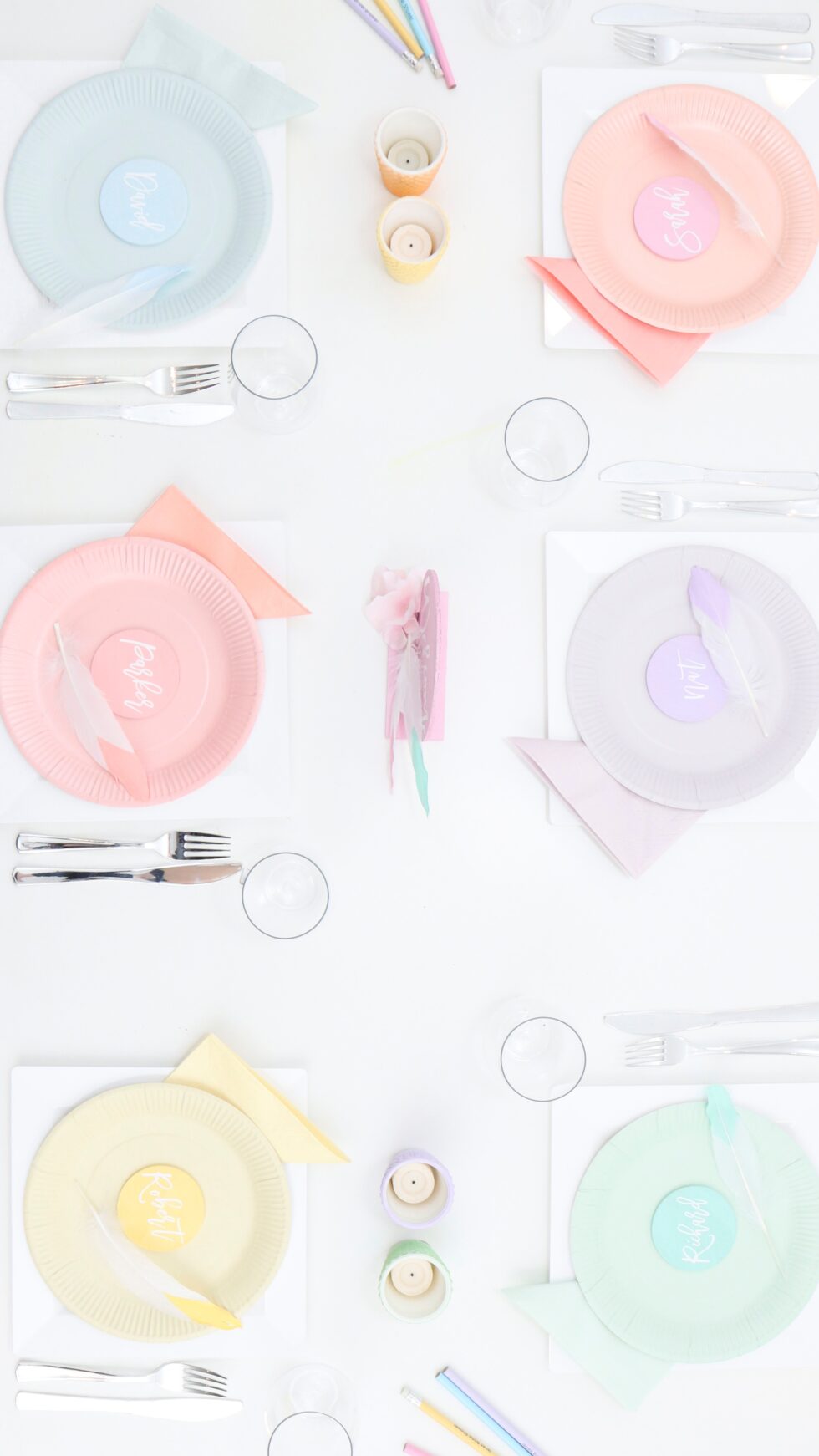 Whimsical Backdrop
I chose a minimalist pastel blue cake on a pastel pink stand. I adorned it with a simple decoration to match the table centerpiece- paint-dipped feathers and a few more pastel pink hydrangea petals. Speaking of dipped feathers, I then created a show-stopping dipped-feather backdrop and hung it behind the cake. The backdrop perfectly complemented the table settings and brought a whimsical feel to the whole room. Get the instructions for how to create your own DIY Feathered Backdrop HERE.
TIP:  Place the cake stand on a clear acrylic stand for a modern look that won't take away from the backdrop.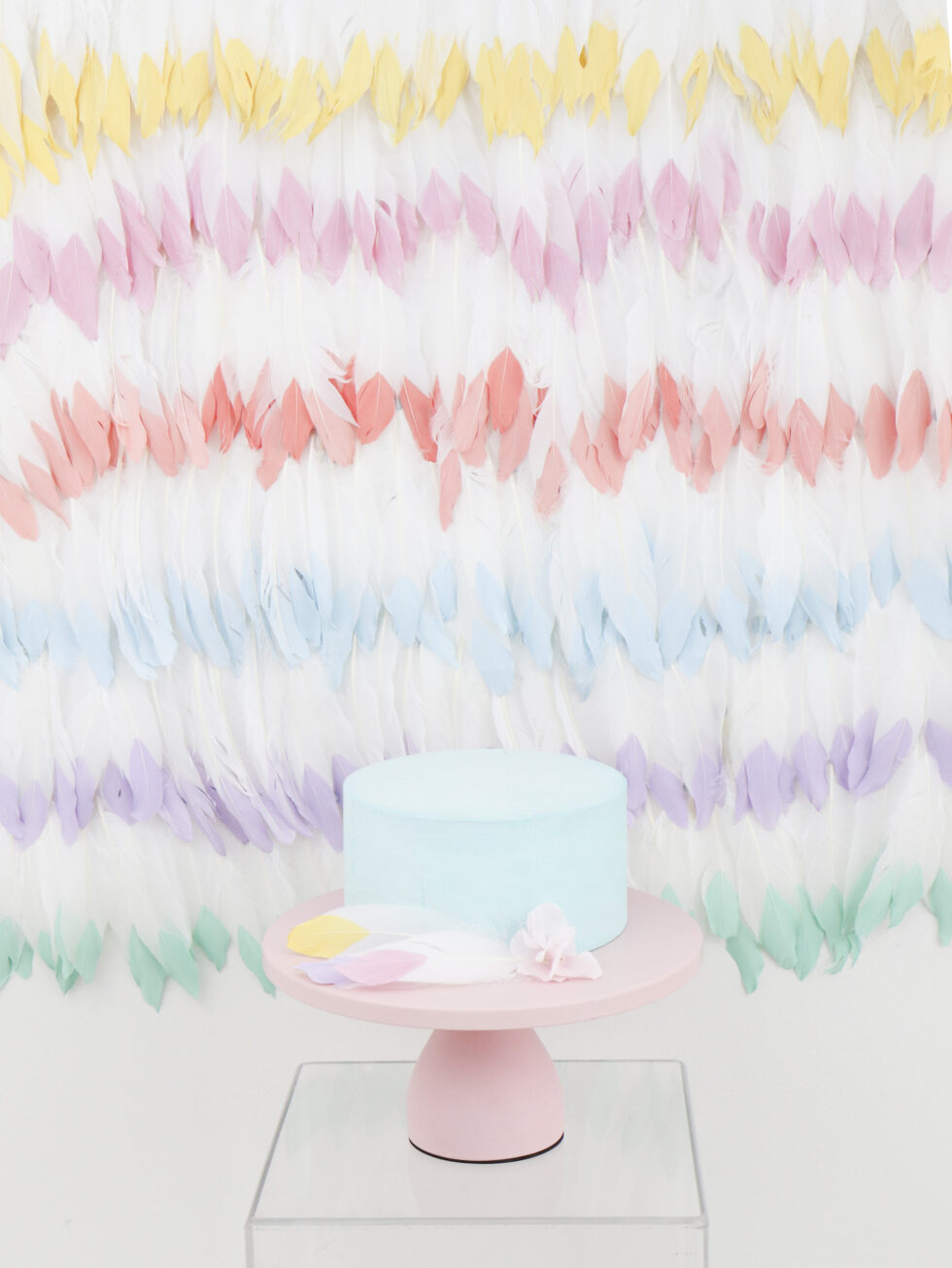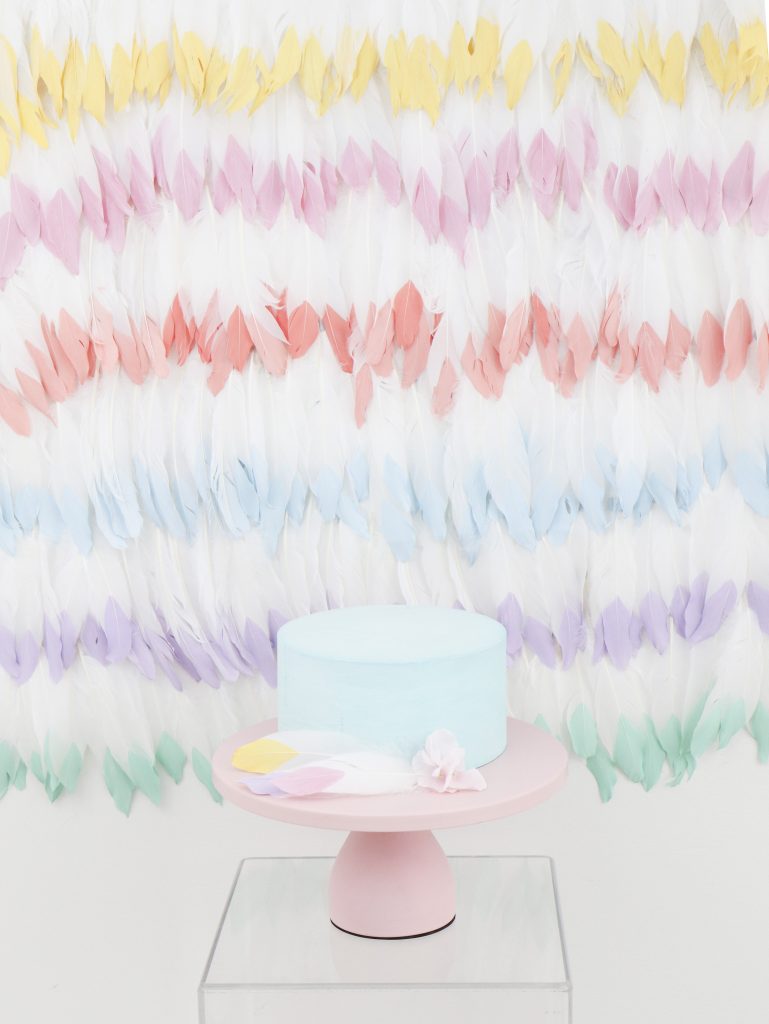 Bagel Bar Brunch
In keeping with the simple theme, I decided to go with a simple bagel brunch menu. After all, who doesn't love bagels? I rstill remember having my first bagel when I moved to San Francisco.  Back then we didn't have them in NZ.
This versatile breakfast food can be paired with a variety of sweet or savory toppings, which means everyone can find something they like. I stacked different types of bagels on a clear acrylic donut stand, and then placed tons of toppings and spreads around the table on simple white trays and in clear plastic cups. One of those was a homemade salmon schmear. Get the recipe HERE.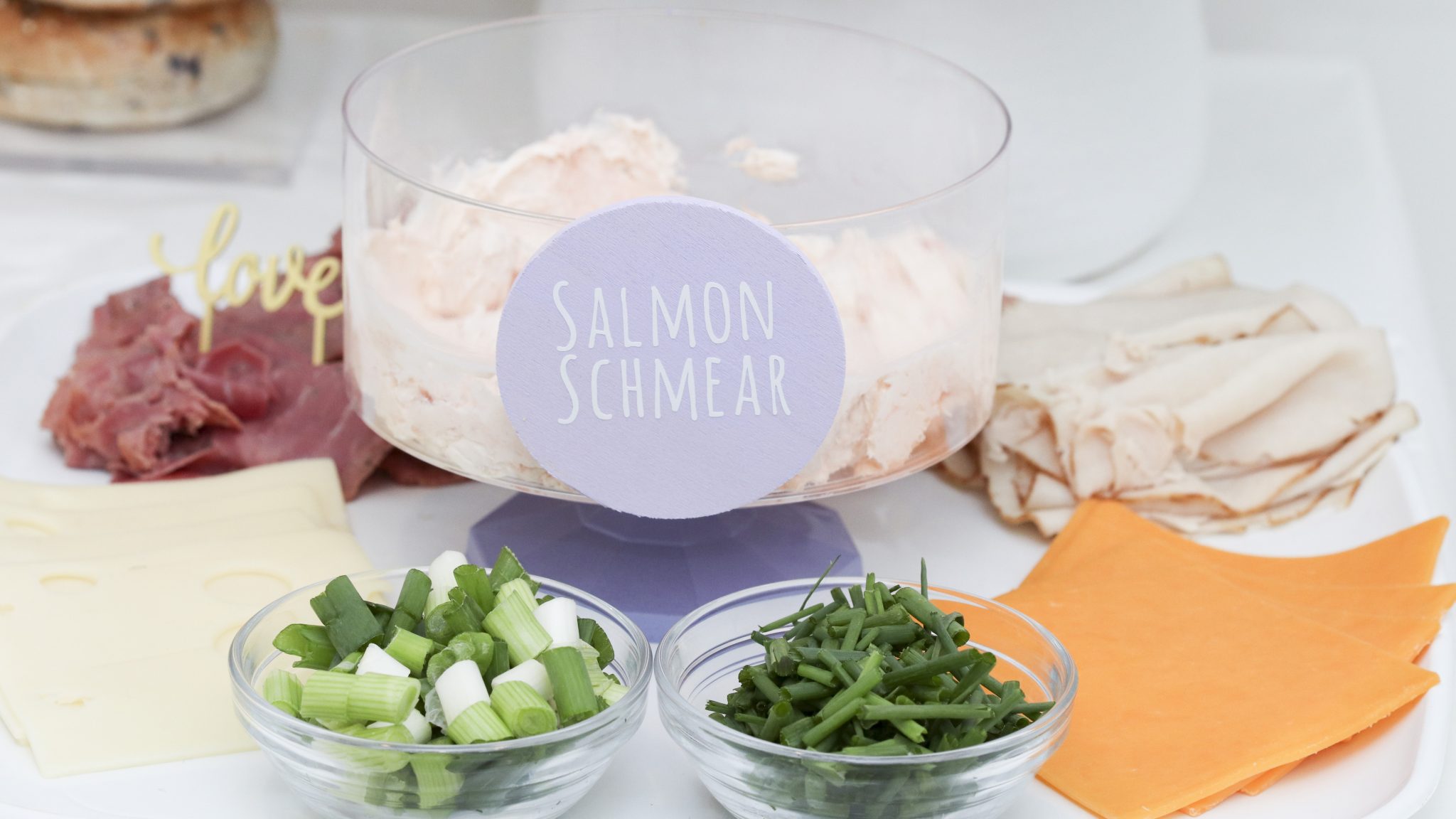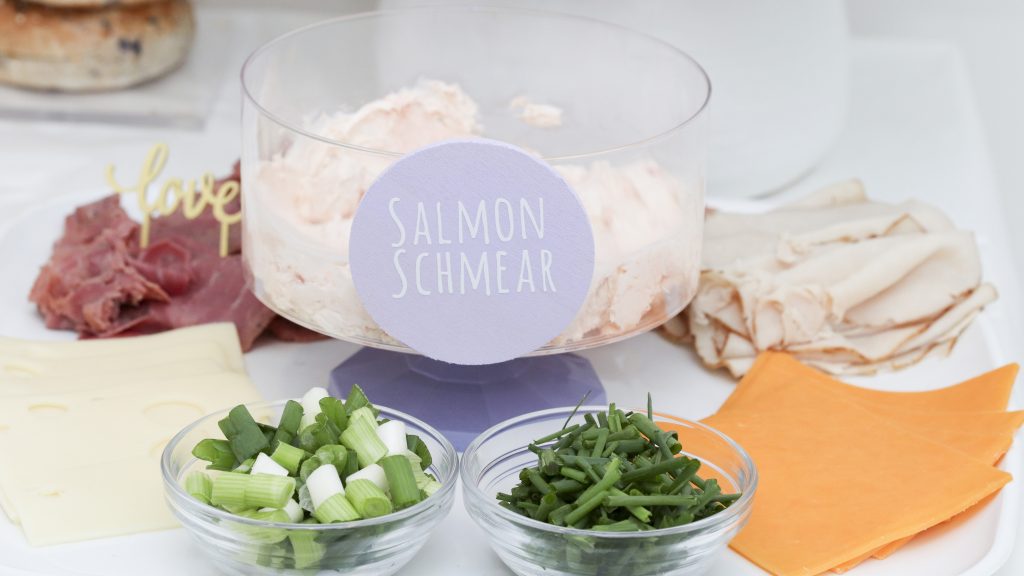 Then, I set out a pastel floral arrangement embellished with paint-dipped feathers to the corner of the table, and some coffee cups adorned with "But First, Coffee" labels. Get the printable labels HERE. 
Finally, I added the cutest pastel labels to the donut stand, an acrylic menu sign, and a Bagel Bar sign above the table. Get the instructions and the printables for the signage HERE.
TIP: Include a vegan/gluten free bagel option so that you cater to every guest.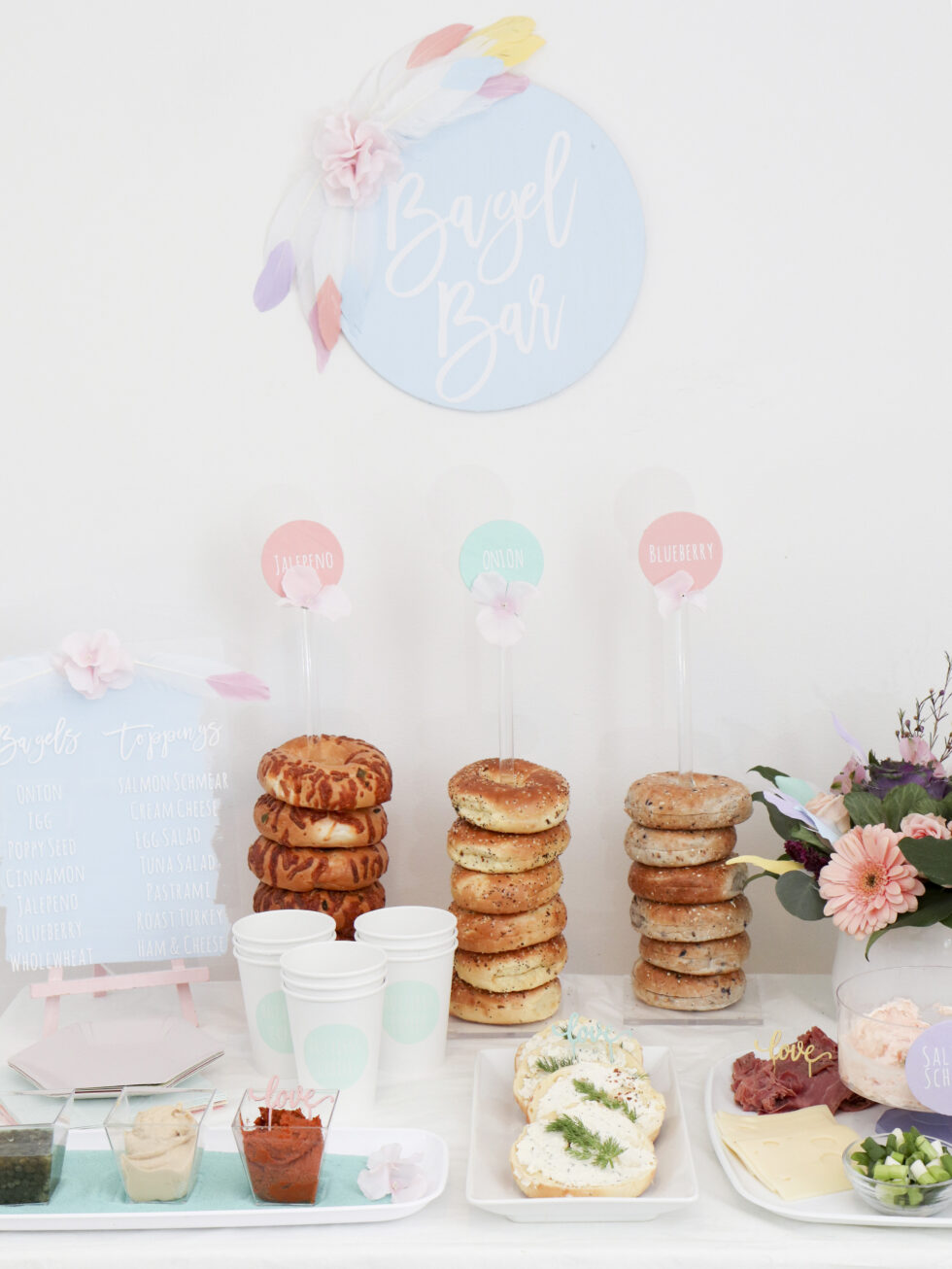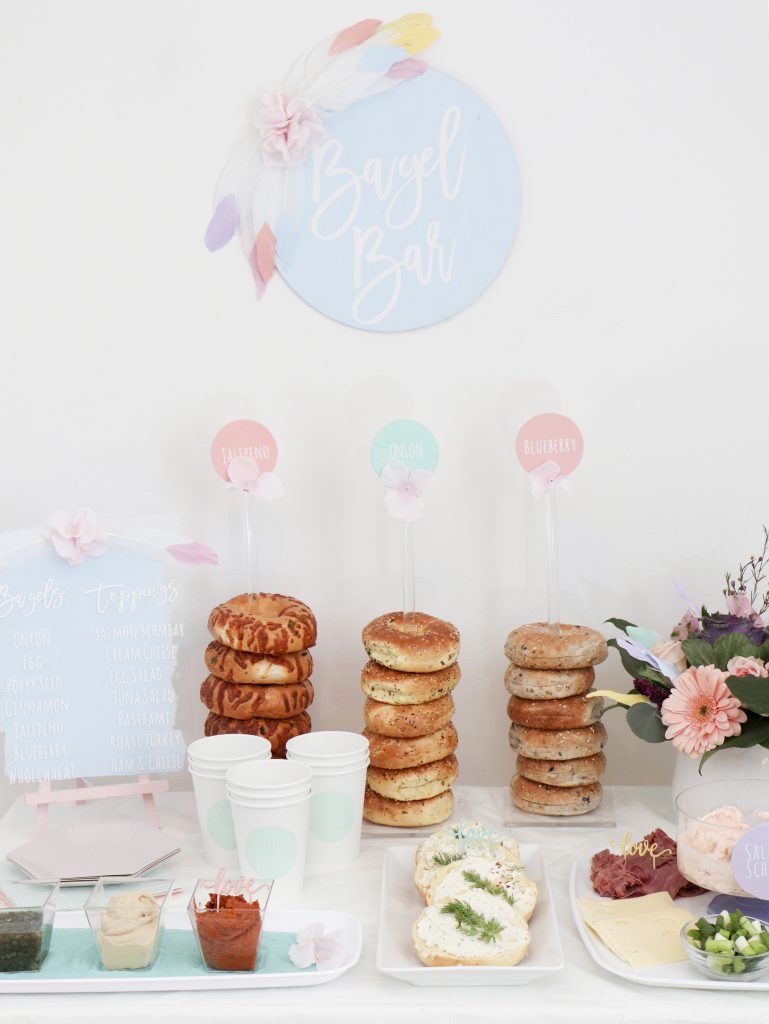 This Modern Mixed Pastel Bridal Brunch is the perfect soft and romantic celebration of love. You can get all of the additional details for how I created it on Fun365 at Oriental Trading. Everything you need to See It, Shop It and Make It with the click of a button! 
What is your favorite bagel topping? Let me know in the comments! I'd also love to hear your thoughts on this theme. And, for more pastel party ideas, check out my Magical Pastel Unicorn and Pastel Easter parties, and my Modern Mint Wedding post!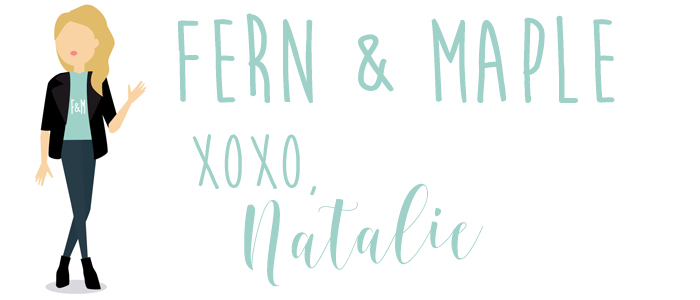 As an OTC blogger, I received compensation and/or products in exchange for my styling and crafting services. As always, all project ideas and any opinions expressed here are my own.  For further information on our disclosure policy please check out our disclosure page.
PIN FOR LATER: