Those who have birthdays this month or in the near future won't be able to celebrate in the typical ways we normally would. As we physically distance ourselves from others as much as possible right now, it can feel like celebrating is out of the question! But if the birthday boy/girl lives on a calm and easily drivable street, with a little creativity, you can throw them a birthday drive-by parade! Here are some ideas for how to make it happen while staying safe.
All images courtesy of Jessica at Everyday Party Magazine, check out her awesome party, craft and Cricut posts HERE!
Get People Involved
Talk to friends of the person whose birthday it is (or parents of their friends if it is a child) to figure out a good time to hold the parade, decide on a spot to meet, and share decorating ideas. Because each friend/family can stay in their own vehicles, this is a great way to "get together" while maintaining distance. 
Ahead of the event, user social media to get organized – Facebook, Messenger, Instagram, Telegram, Zoom or good old fashioned text and phone! Or go old school and mail printable invitations to friends, family and neighbors, or even leave invitation on porches (curbside delivery) along with a party favor. HERE is an adorable editable and printable option by my friend Brenda of FestiveFetti.
If the person of honor is a child, talk to their parents as well to see what time they'd be able to be outside to watch their parade. Help the parents create a birthday "throne of honor" for the birthday child to be the center of attention and to watch the parade go by in comfort.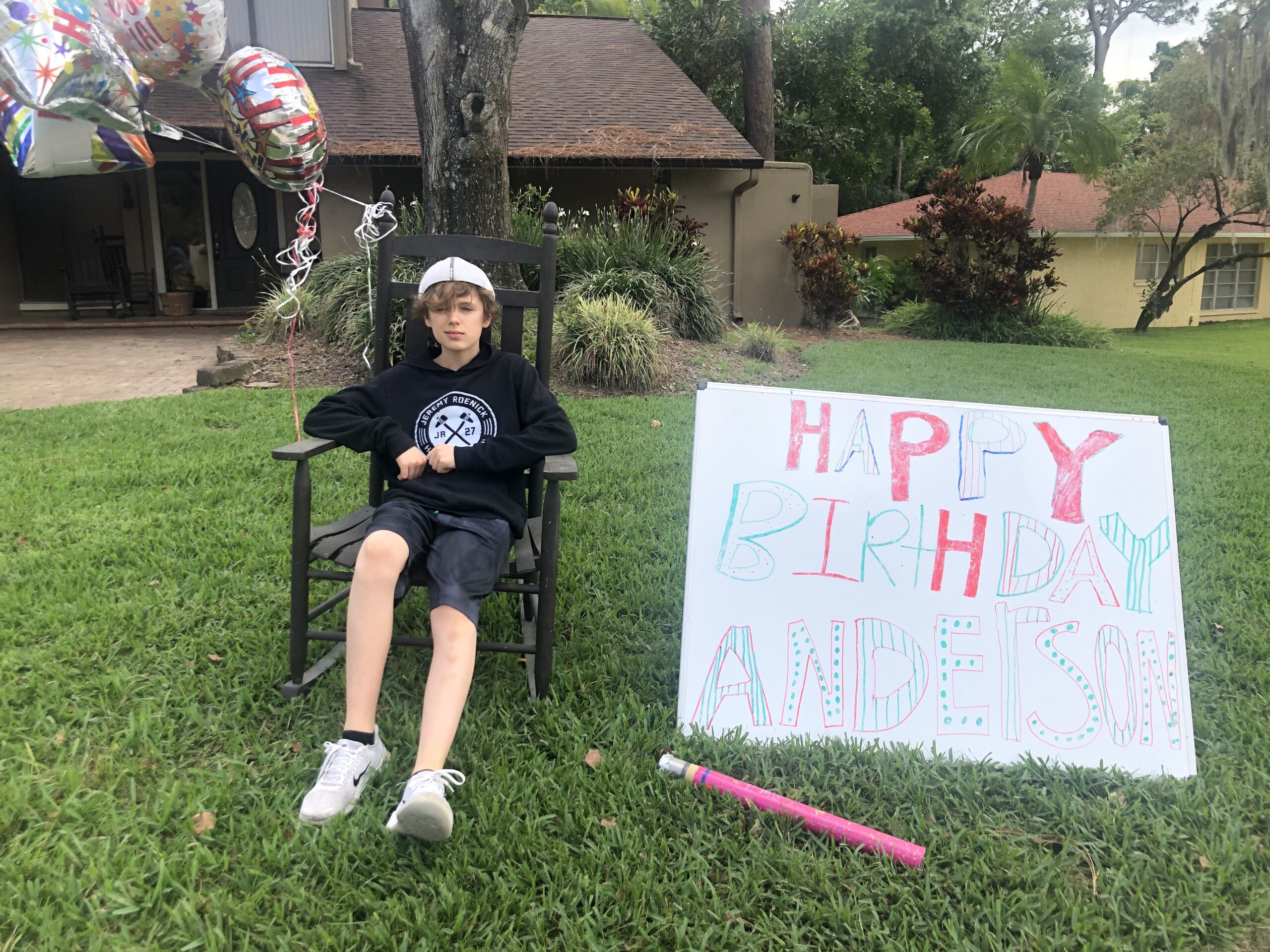 Decorate your Vehicle
Before you head out, turn your vehicle into a proper parade float! There are many ways you can do this using things you already have around the house.  Think about what the guest of honor's favorite things and favorite colors are when you are decorating.
For a great selection of specific car parade float decorations head to my favorite, yup you guessed it Oriental Trading! They have just released several themed packs not just for birthdays but graduations, engagements, showers and more.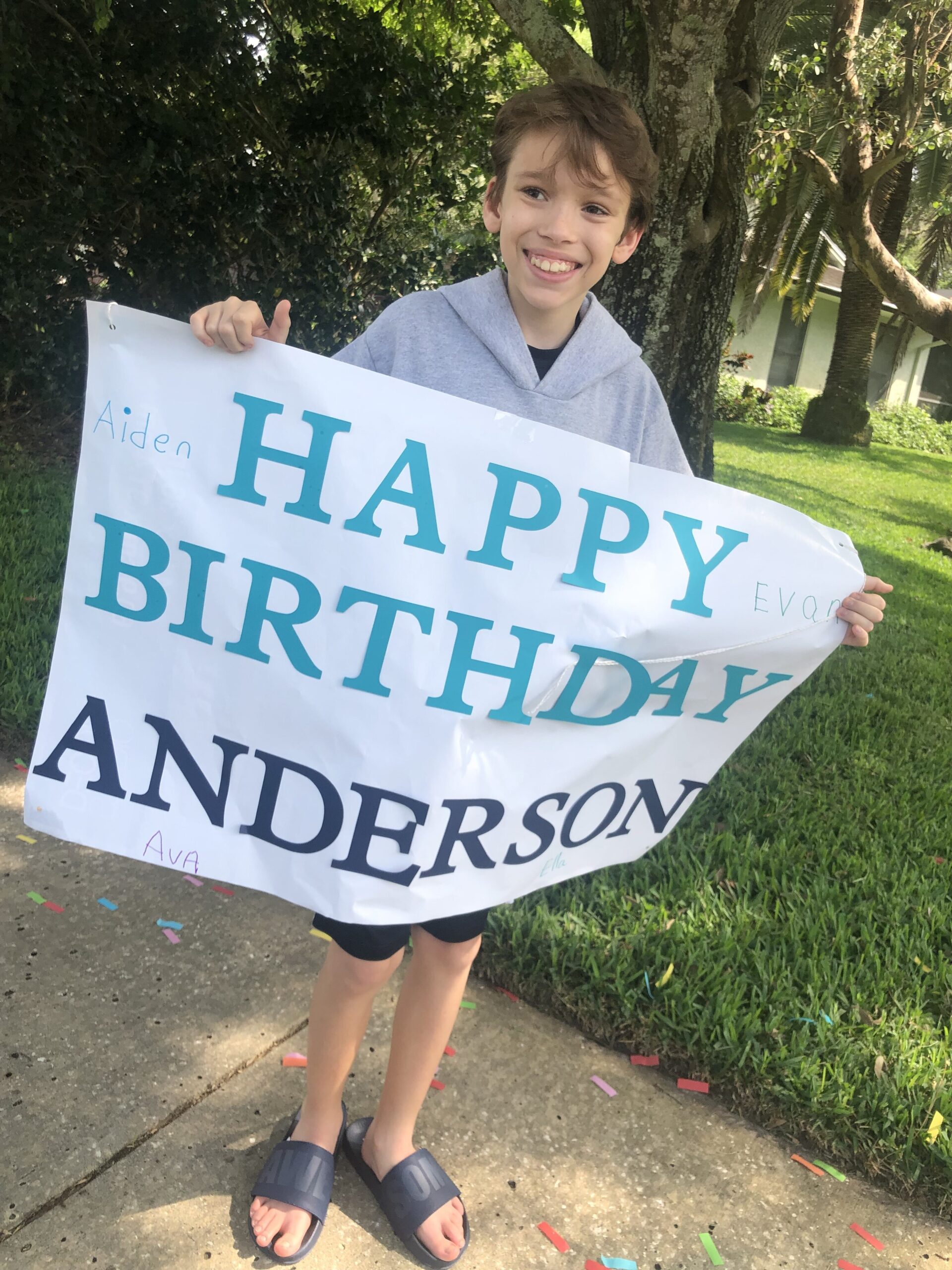 Make signs – the kids will love the thought and care that goes into creating a homemade sign.  After the parade friends can always drop these off for you to keep as a memento of this very special birthday parade.  Hold or tape to the side of the vehicle.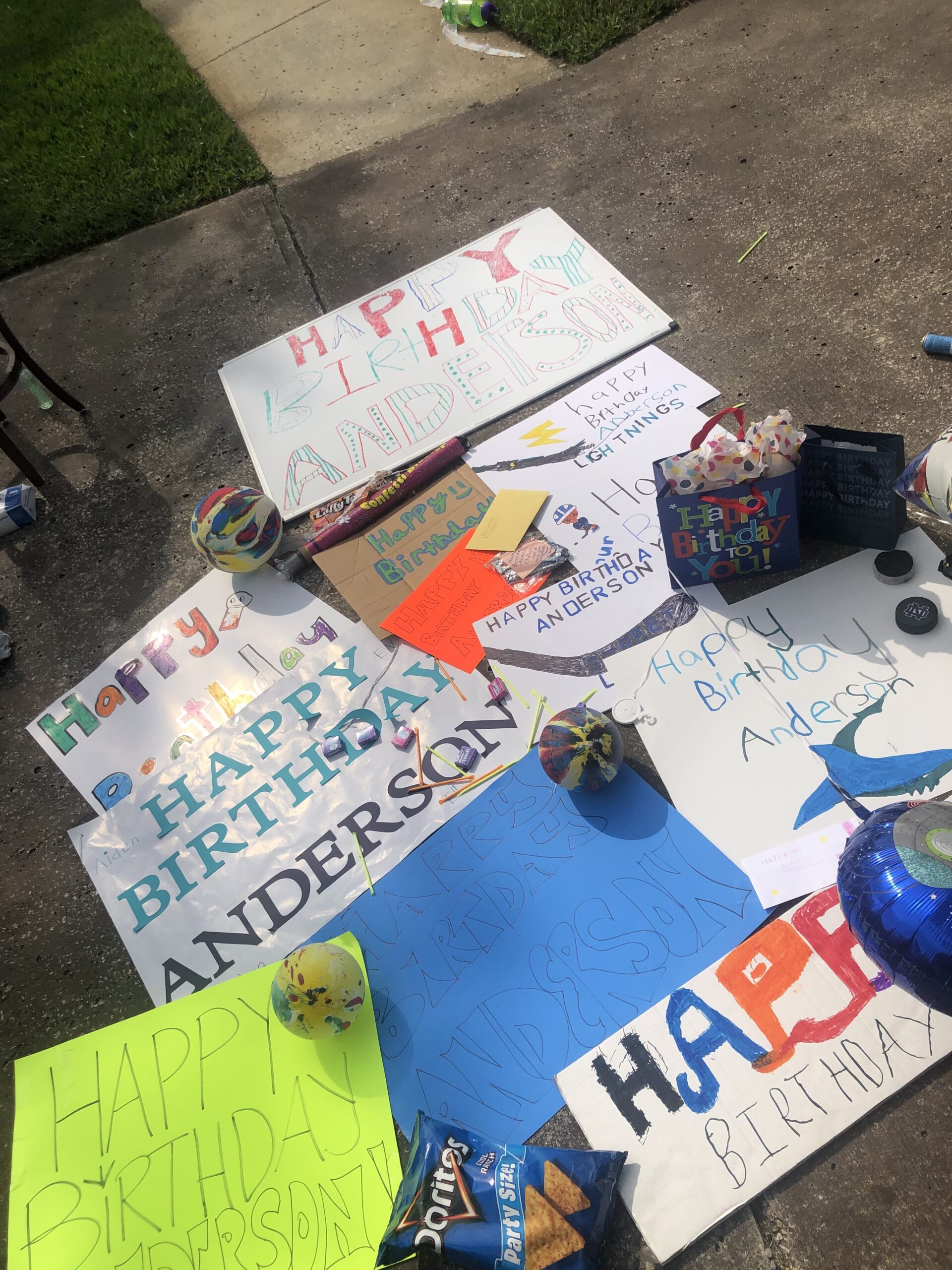 Crepe paper is perfect for parade floats. Tissue paper can also be used to make bright and colorful flowers. Balloons can be tied around side mirrors, door handles, or tailgates. Use window markers to decorate windows if you have them. Have fun and get creative! Anything that makes the vehicle look bright and colorful and out of the ordinary will work.

Make Birthday Crafts
After your vehicle is ready to party, it's time to turn the people into party people! Make some easy DIY Party Hats so that you all look the part. Then, create some DIY Party Noisemakers to shake while you celebrate! Bonus – making these crafts provides for some excellent pre-parade quarantine entertainment!  As the parade host you can also provide them ahead of time with a door drop off.
Here are two of fun crafts that will work perfectly.  Noisemakers from The Crafting Chicks and super simple party hats from Instructables.
Take Birthday Food & Gifts
How exciting would it be to get all your favorite food hand delivered! From pizza to sweet treats, consider showering the guest with their favorite foods and snacks.  Set up a table out front to collect gifts dropped off by friends.
Flowers also make a lovely gift.  Remember to take precautions if you are hopping out of your car to deliver!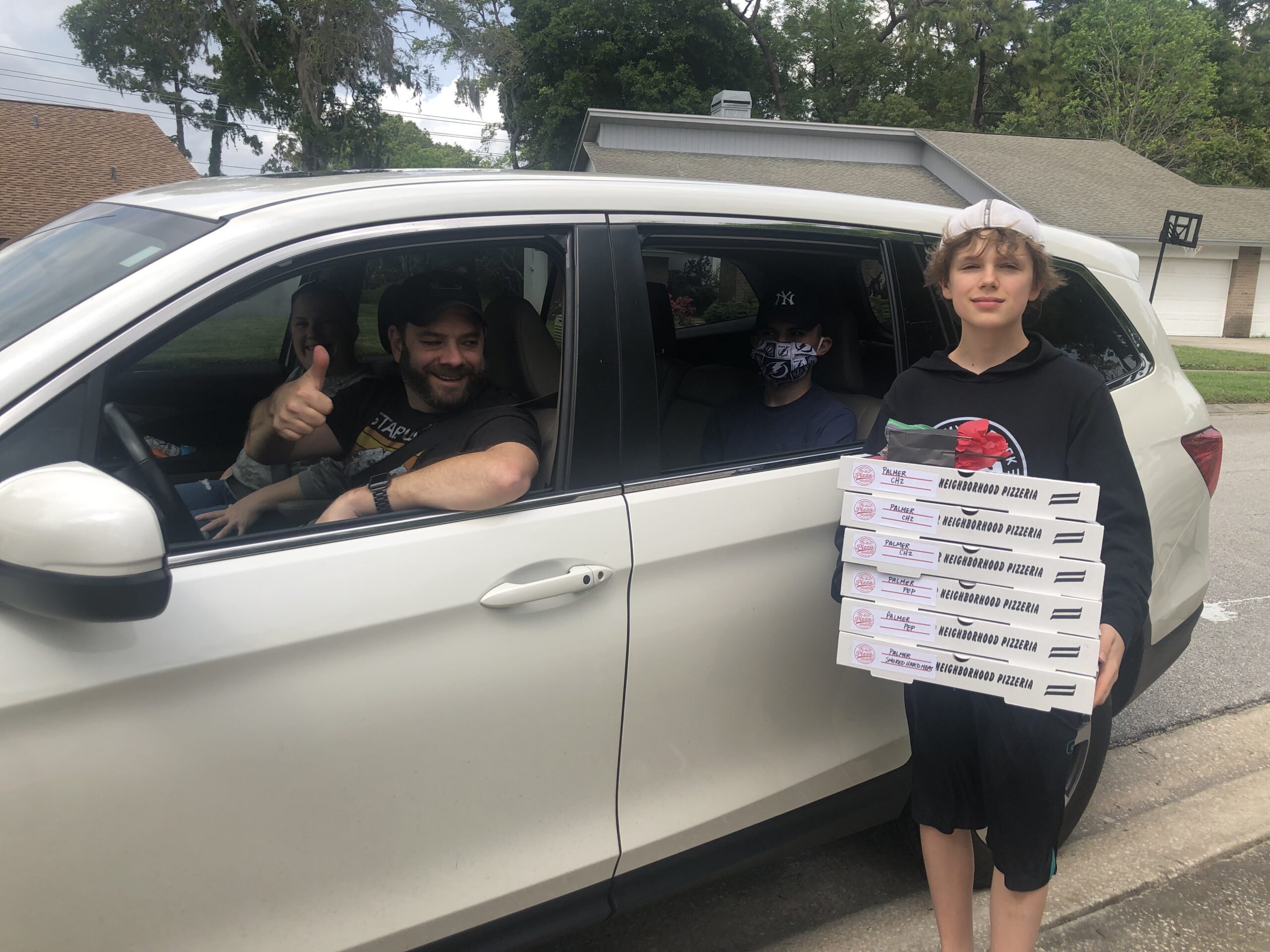 Play Some Music and Dance!
Then it's time for the actual parade! Gather in the agreed upon meeting spot (but stay in your cars!). Make sure the person of honor is ready and outside, and start parading!  If the street is slow enough, you can even pause in front of their house, have one vehicle blast some fun music (or use a portable speaker), get out of the car (but stay by your vehicle), and have a dance party! You can also have everyone shout-sing Happy Birthday together.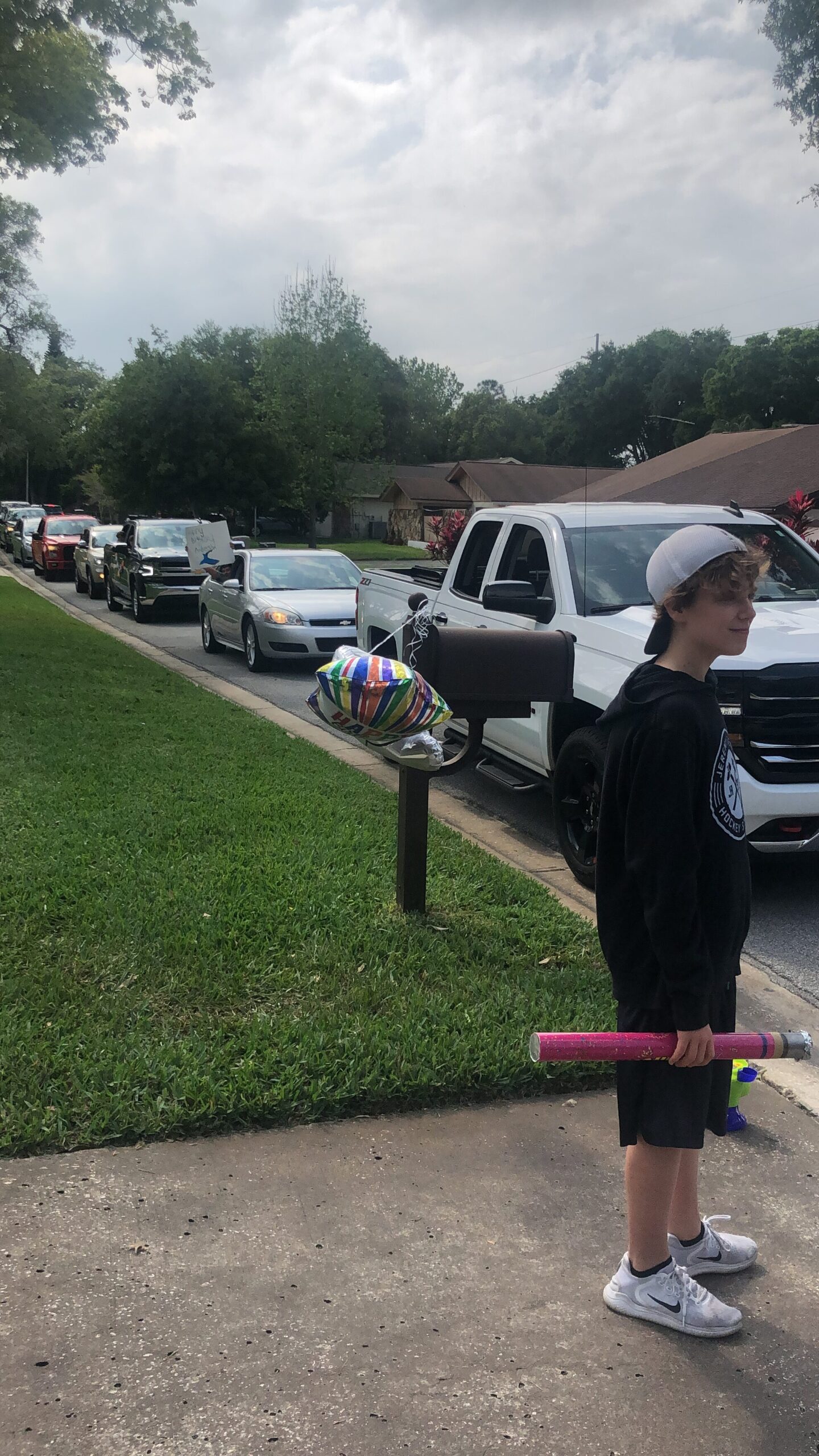 Even though the person whose birthday it is won't be able to celebrate right next to their friends this year, they are sure to feel special with the amount of effort put into a birthday parade, and you and your family are sure to have fun preparing for and participating in it.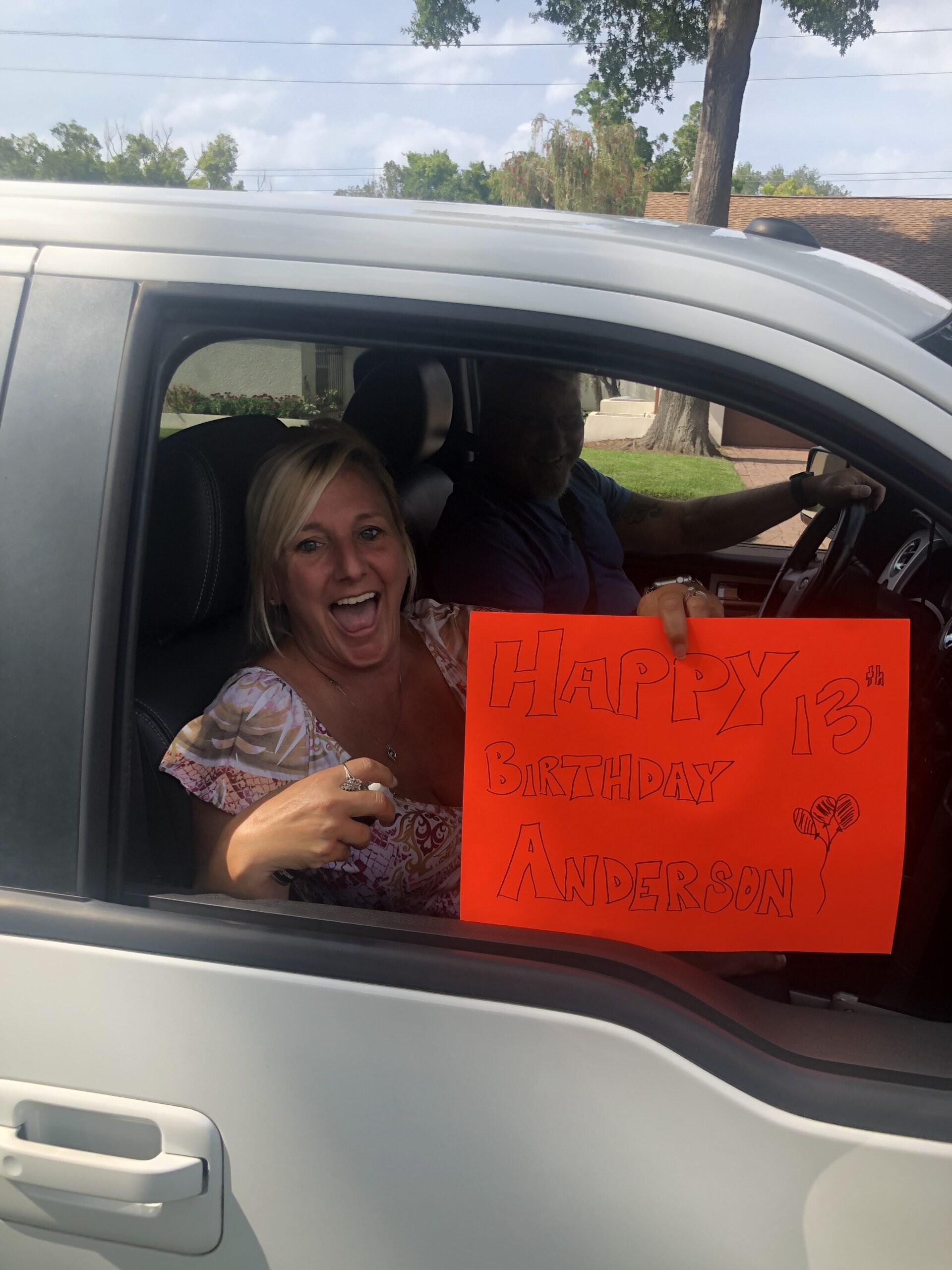 What other birthday parade ideas do you have? Let me know in the comments!  If you have photos of your celebrations I'd love to see them!
And, because I know there are some who don't live in a community where this is possible, keep an eye on the blog for more ways to safely celebrate during these unique times, coming soon! For now, check out my post on How to Throw Virtual Celebrations & Parties.  
Happy celebrating and stay safe, friends!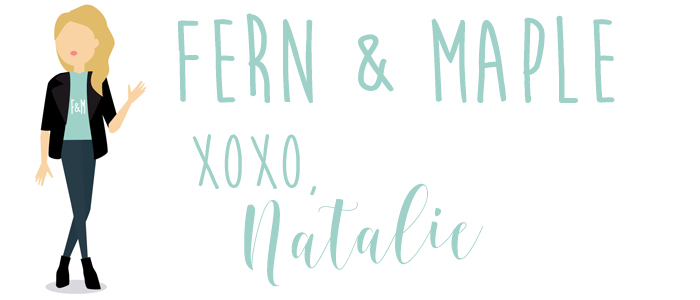 PIN LATER: