Dinosaurs and Halloween are two of my most favorite party themes. So when I decided to combine them into the perfect "Dinoween" party, I had so much fun not only styling the party, but creating fun DIY decor that anyone can easily make themselves. Also, these DIY Dinosaur Themed Halloween Decor projects are also simple enough for kids to be involved! Bonus!
Read on to get all of the step-by-step instructions to create your own Dino-Mite decor, and then don't forget to check out my Dinosaur Themed Halloween Party post to get all of the details on setting the whole party up!
Step 1 – 
First, paint all of the wooden dinosaur puzzles, hanging pterodactyls, dinosaur grabbers, and dino cups black. You can either use black spray paint or hand paint with black paint for this step.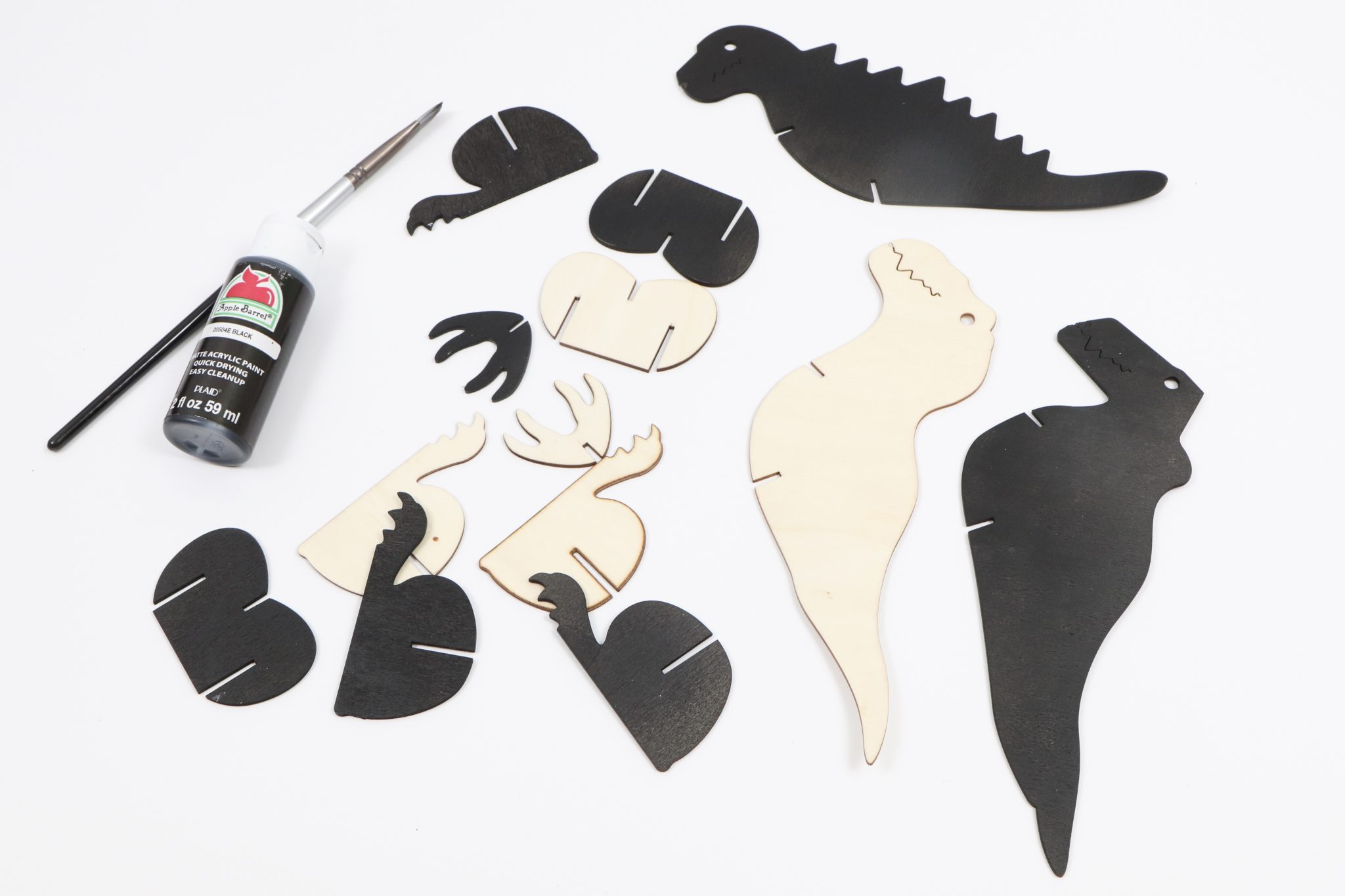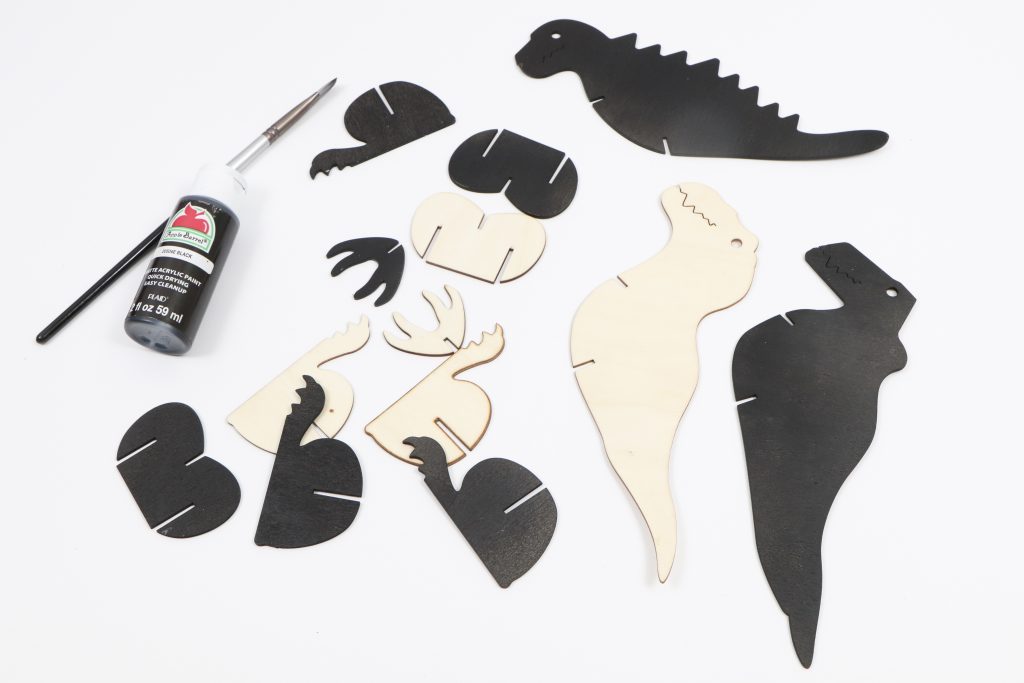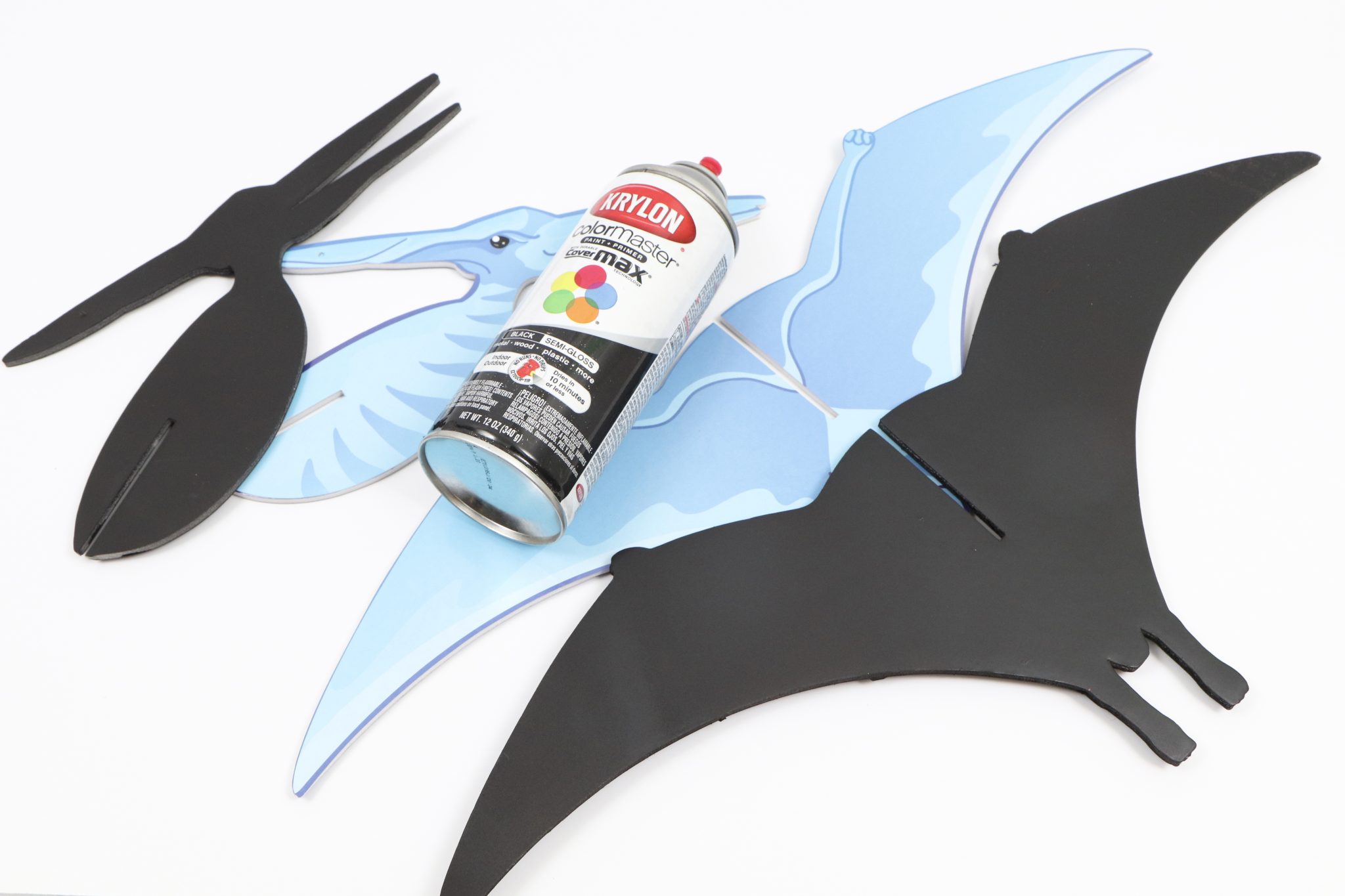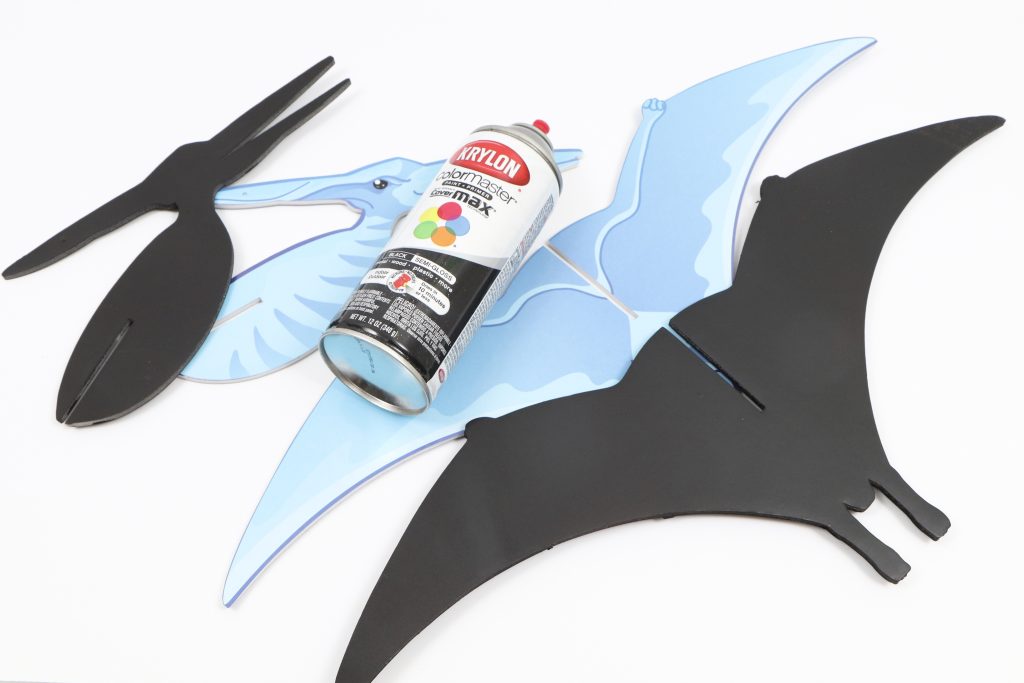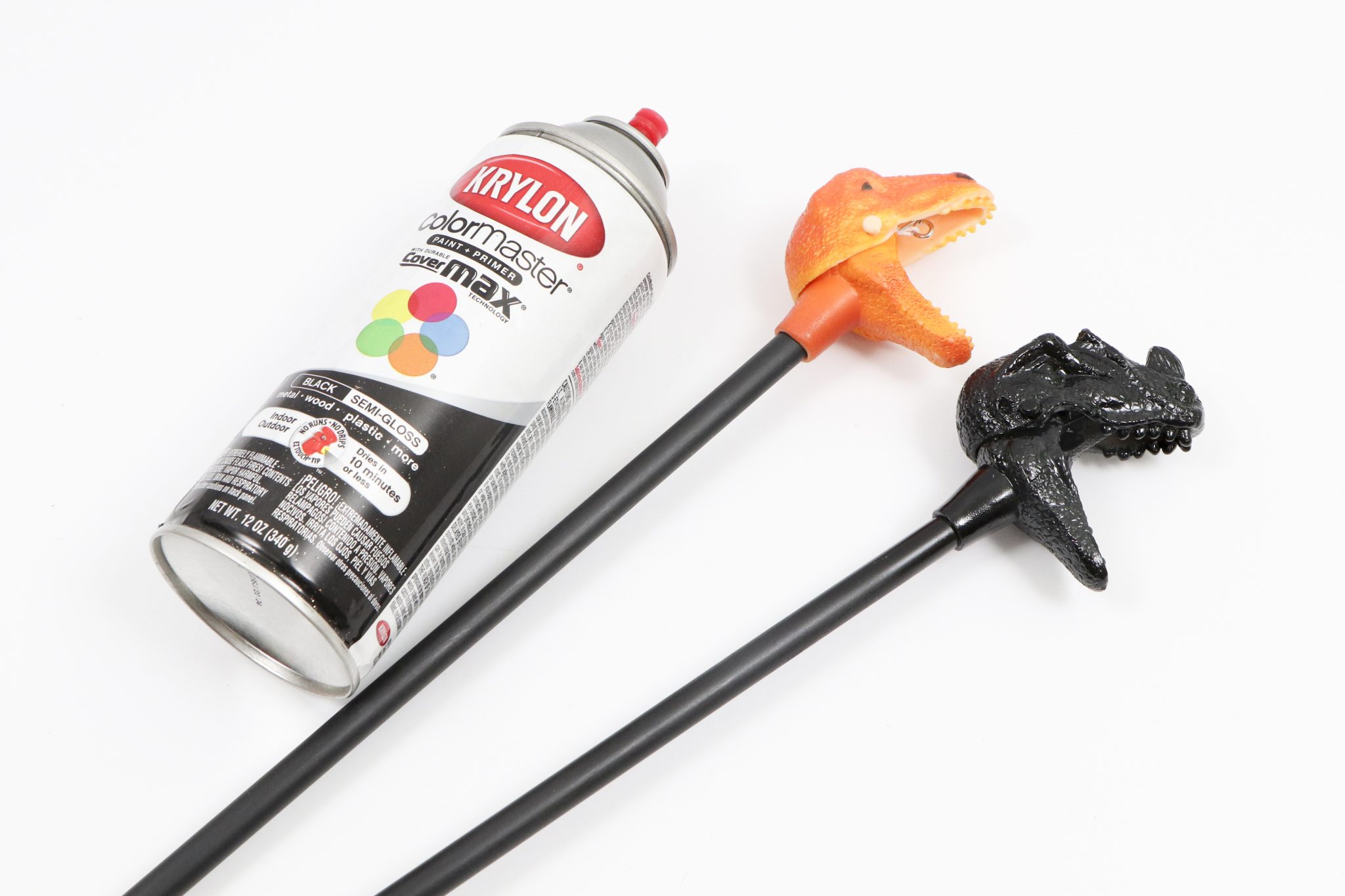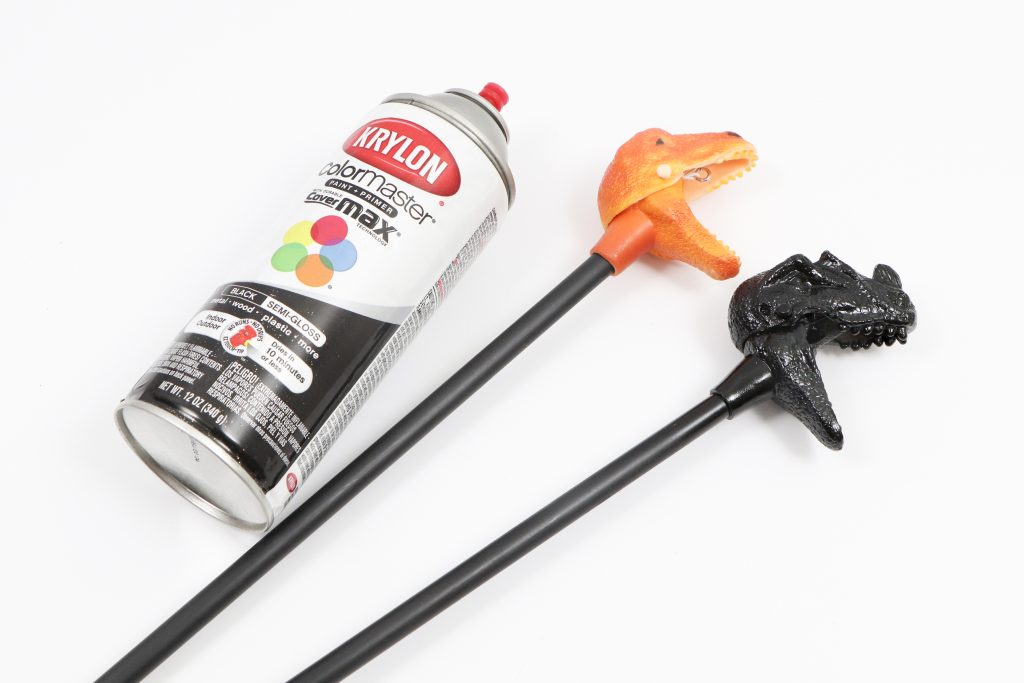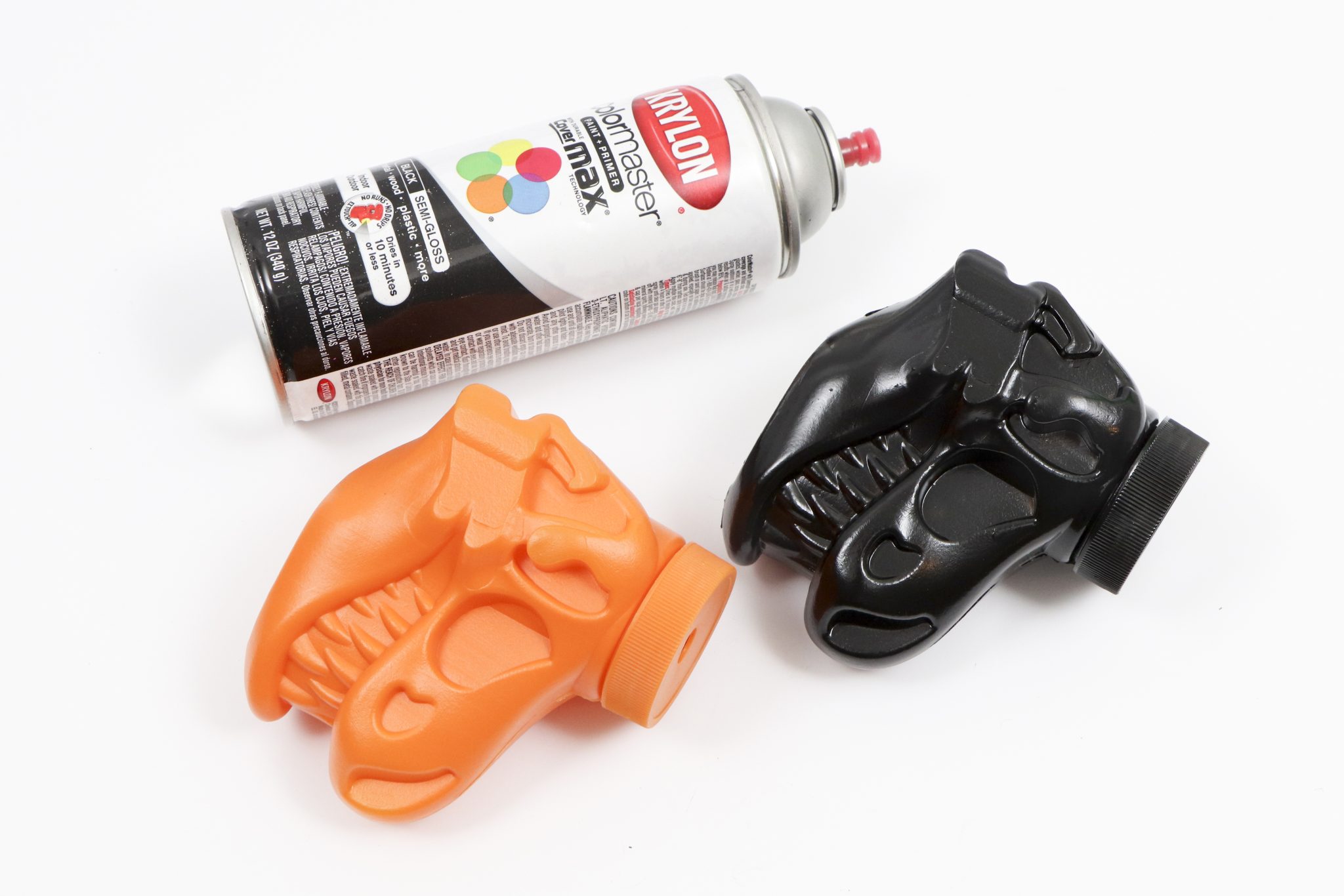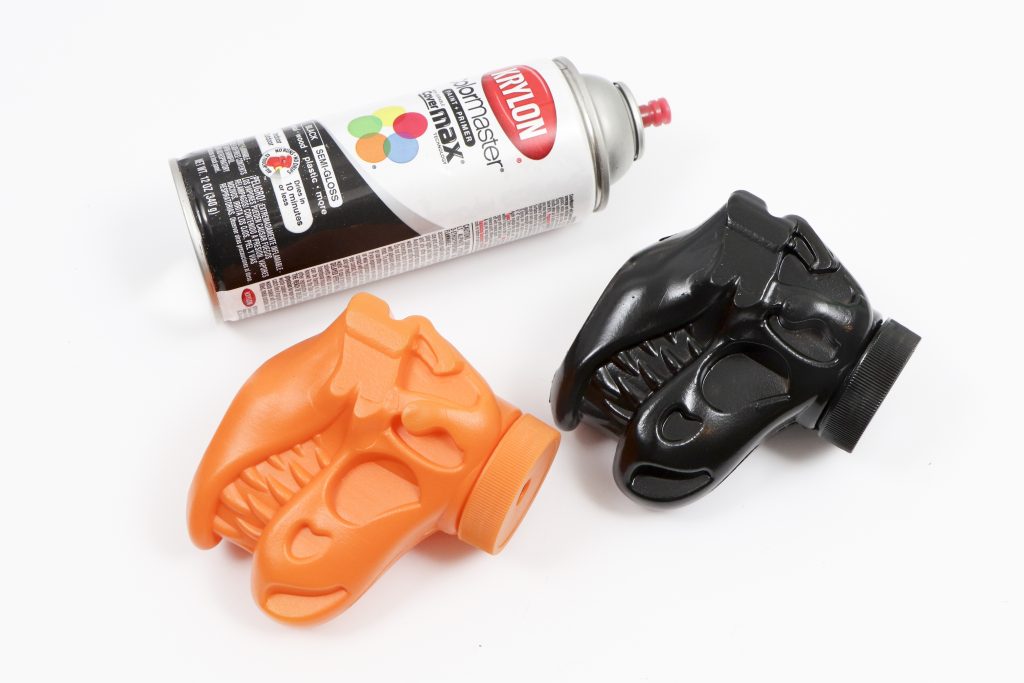 Step 2 – 
Next, use white paint to paint on the bones! You can search "Pterodactyl skeleton" or "T-Rex skeleton" on google to give you a guide. I used Tulip 3D puffy paint for this step. First, I used a plain white. Then, I layered on a glow-in-the-dark paint for some extra pizazz in the dark!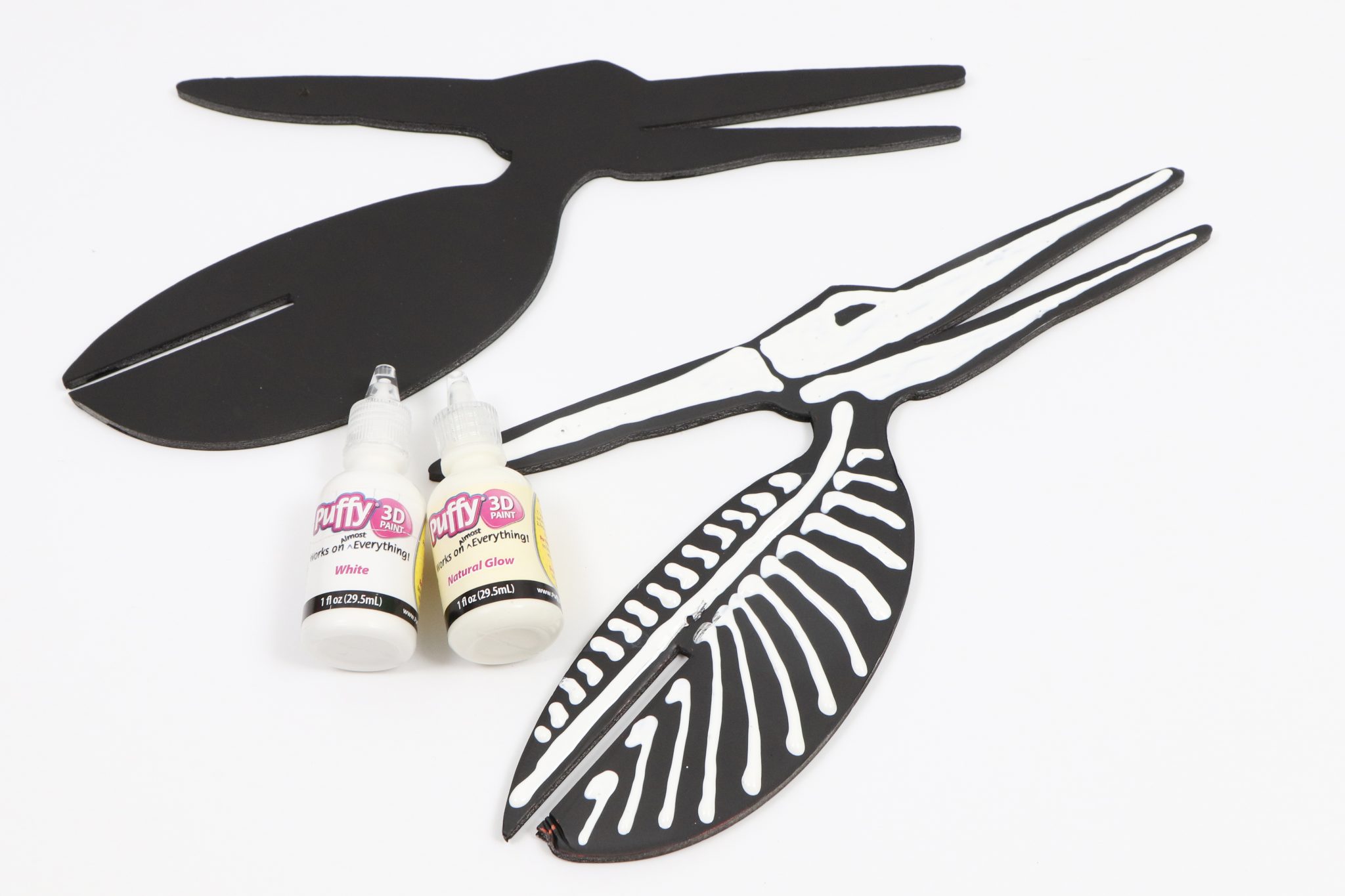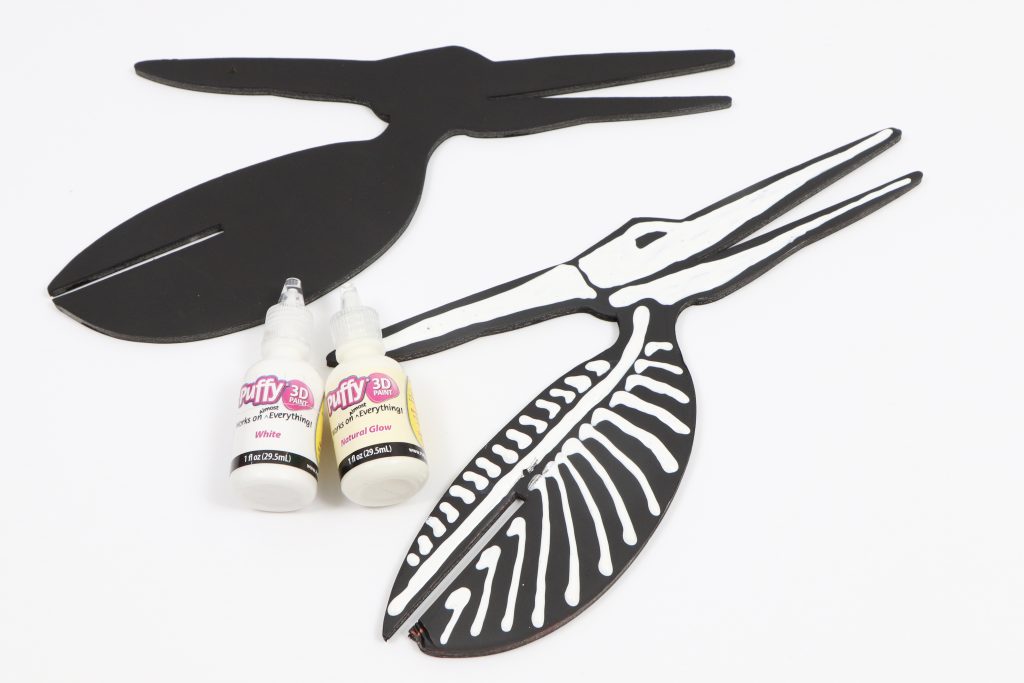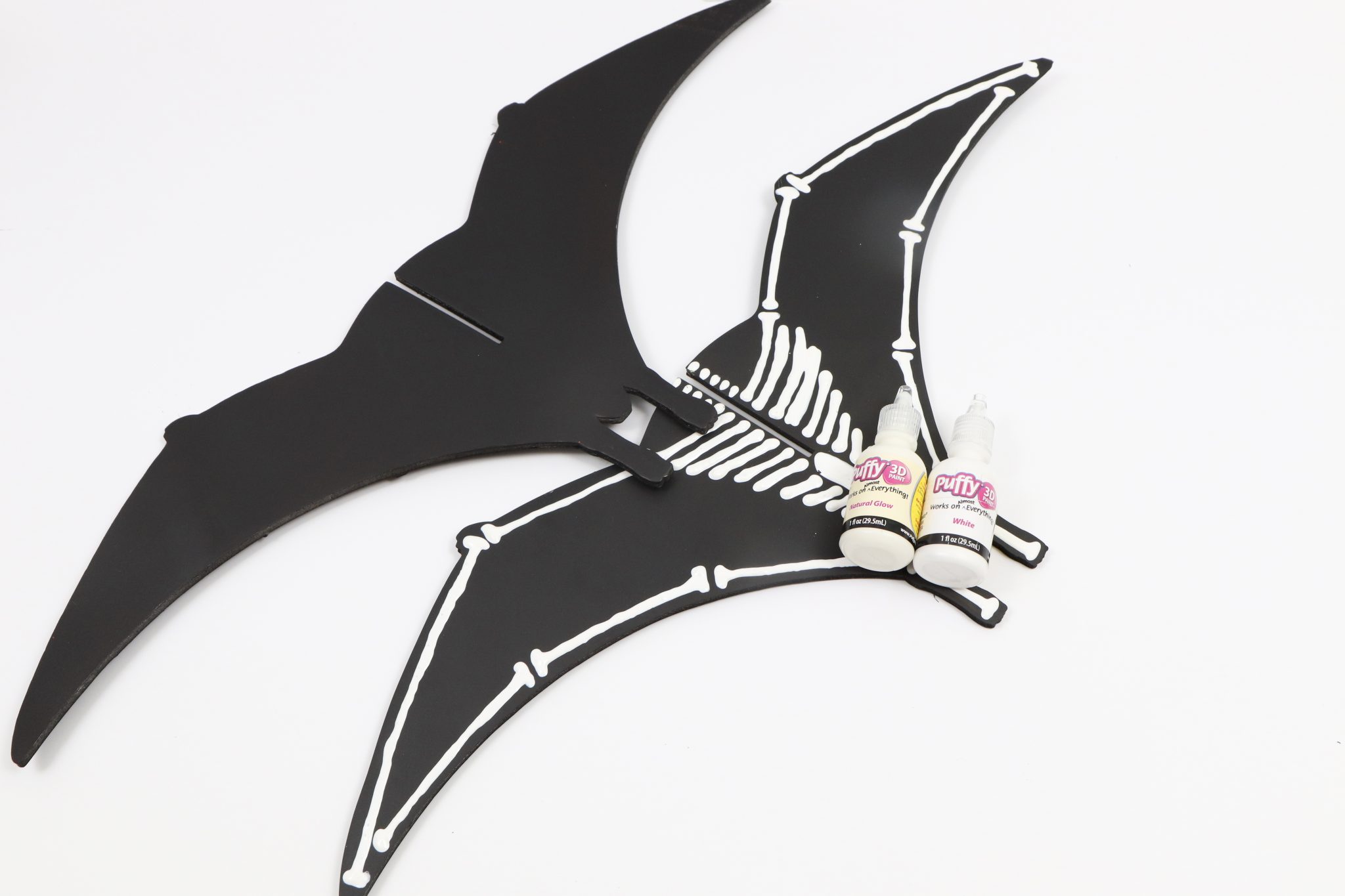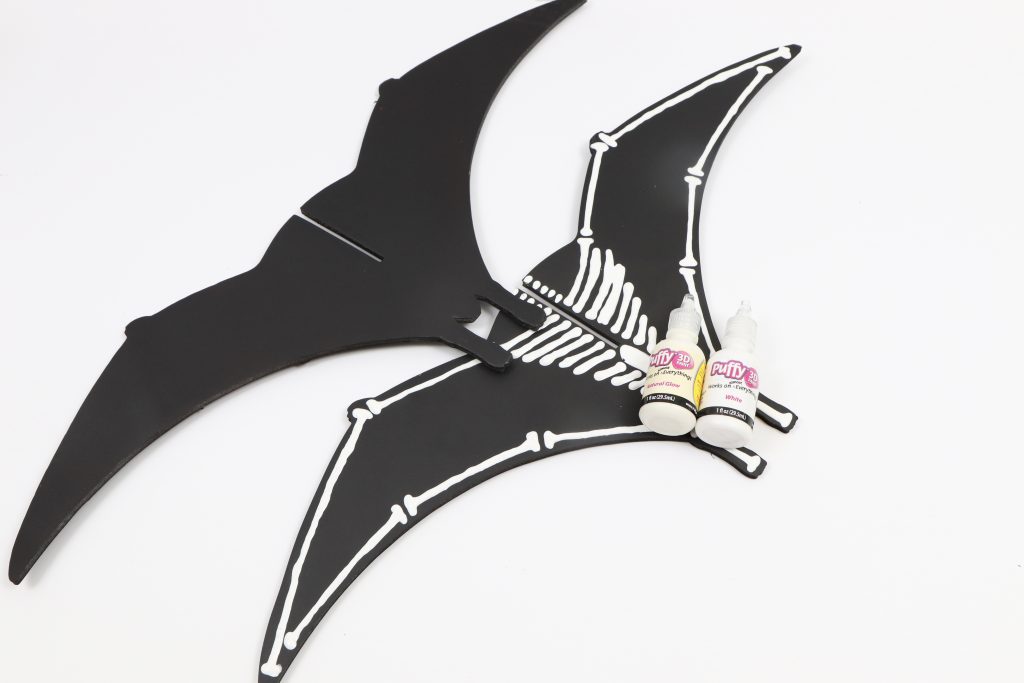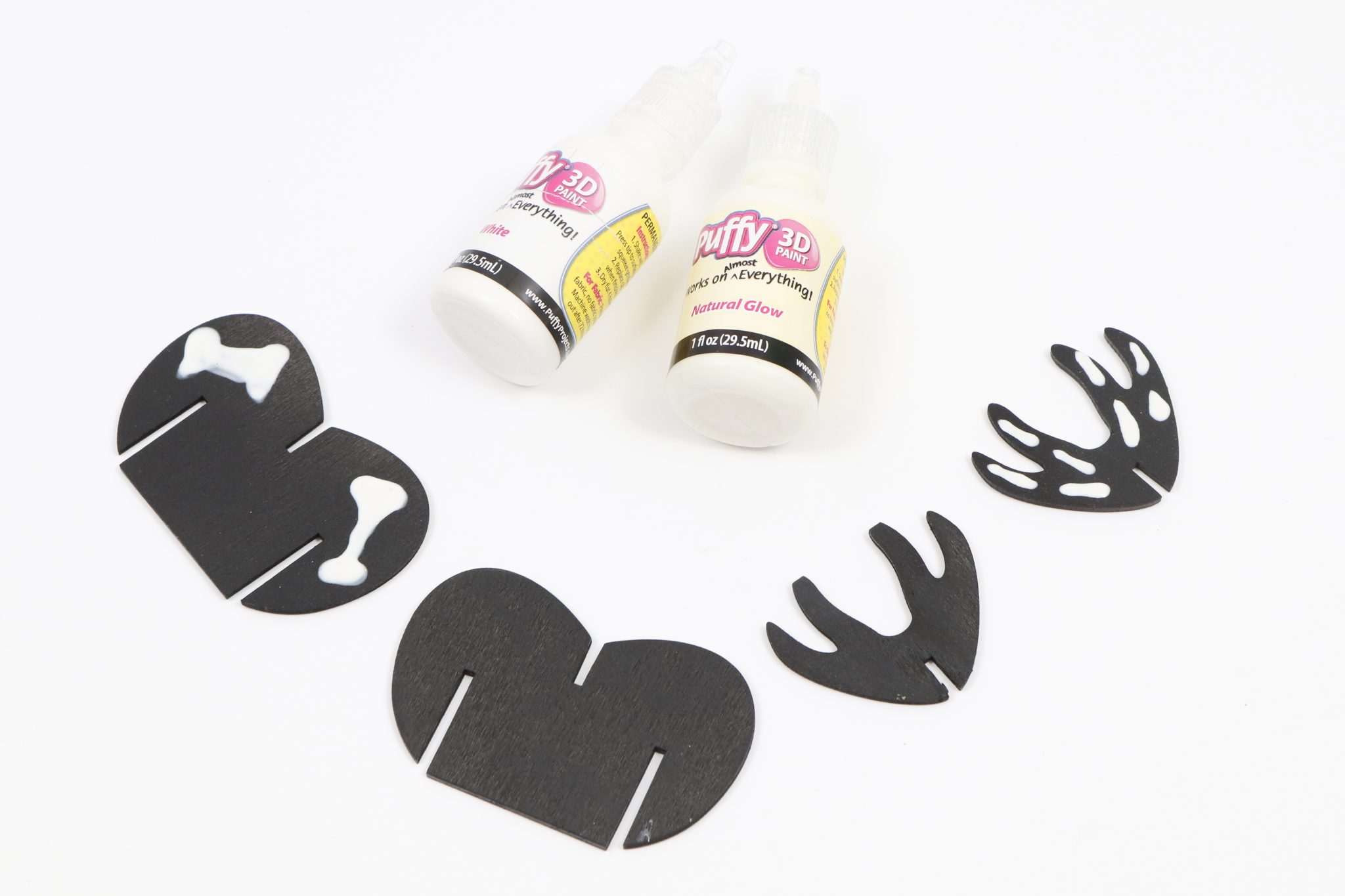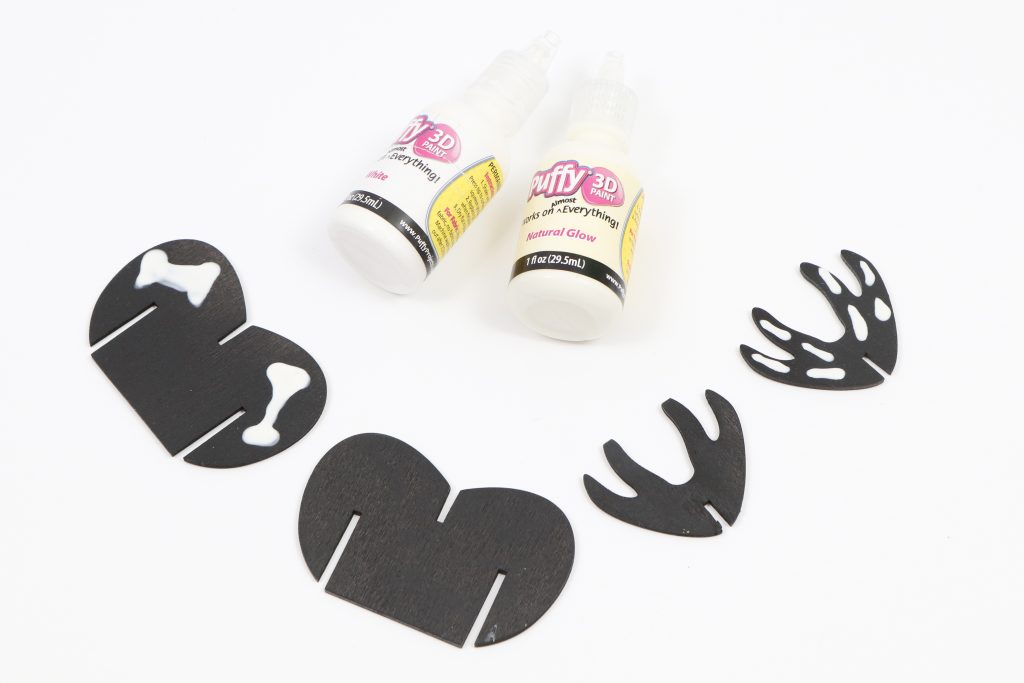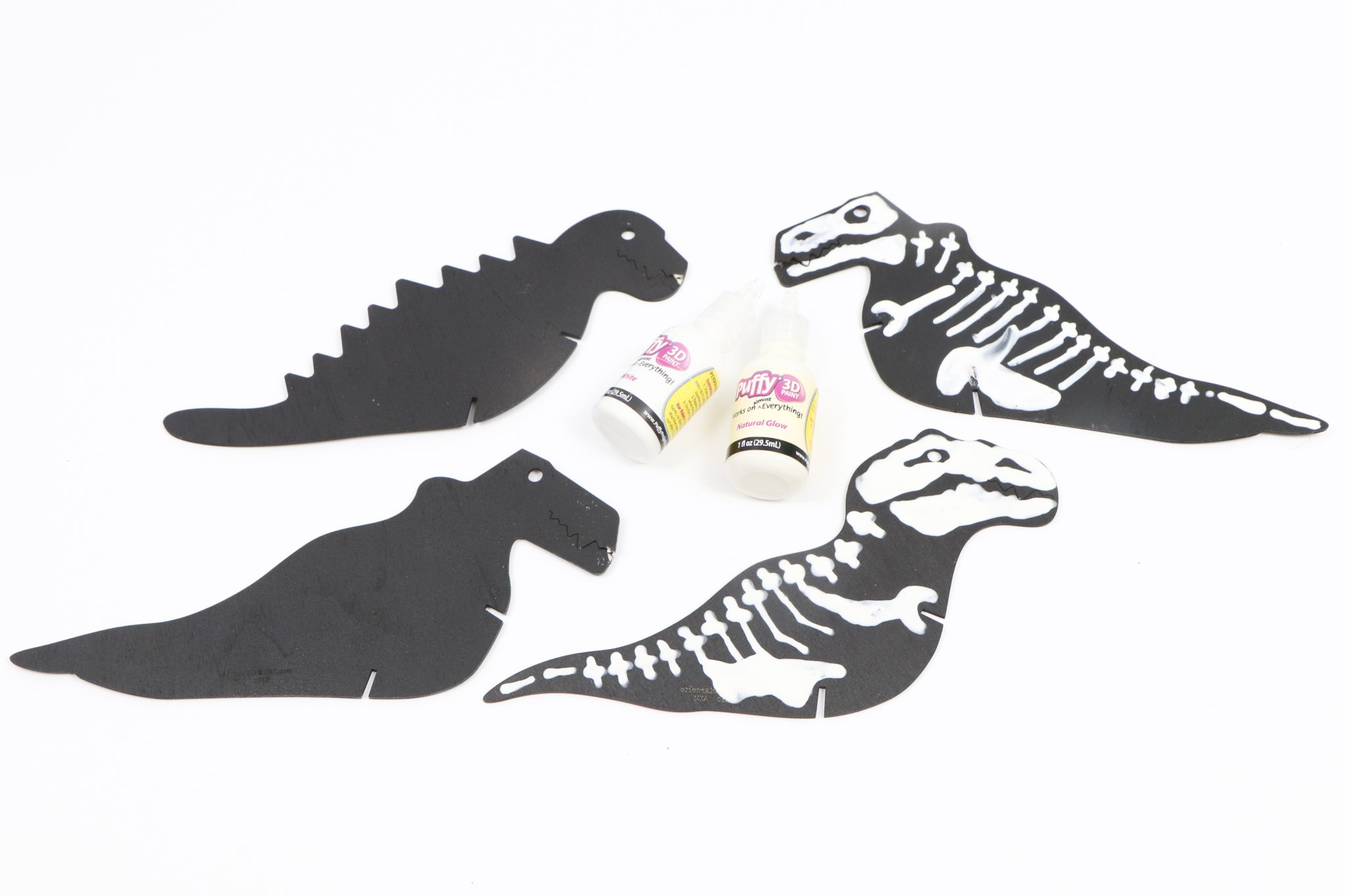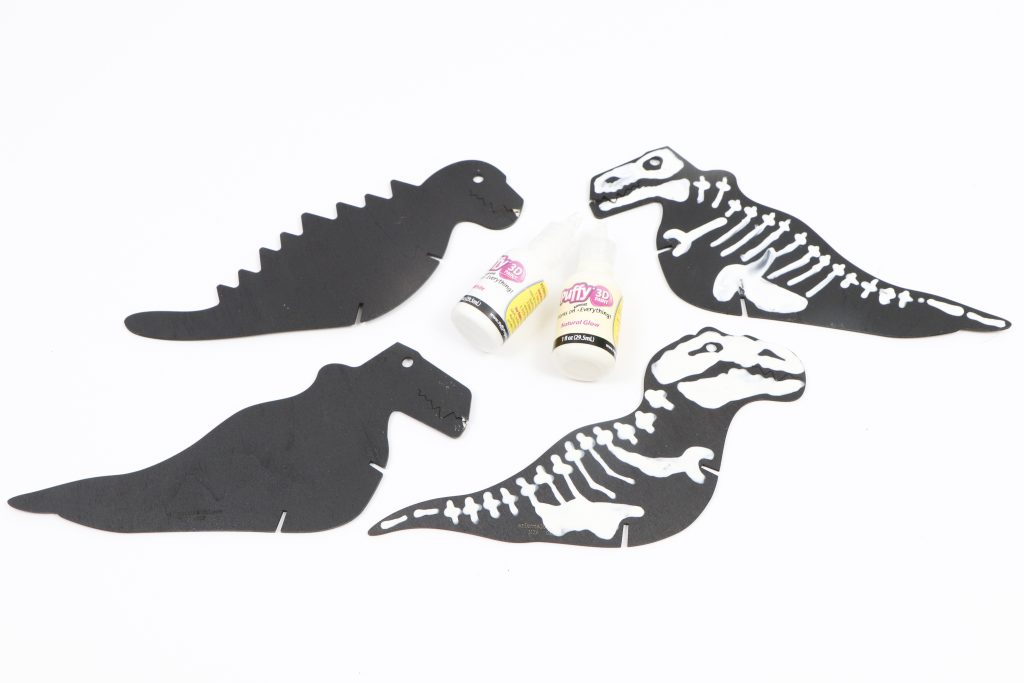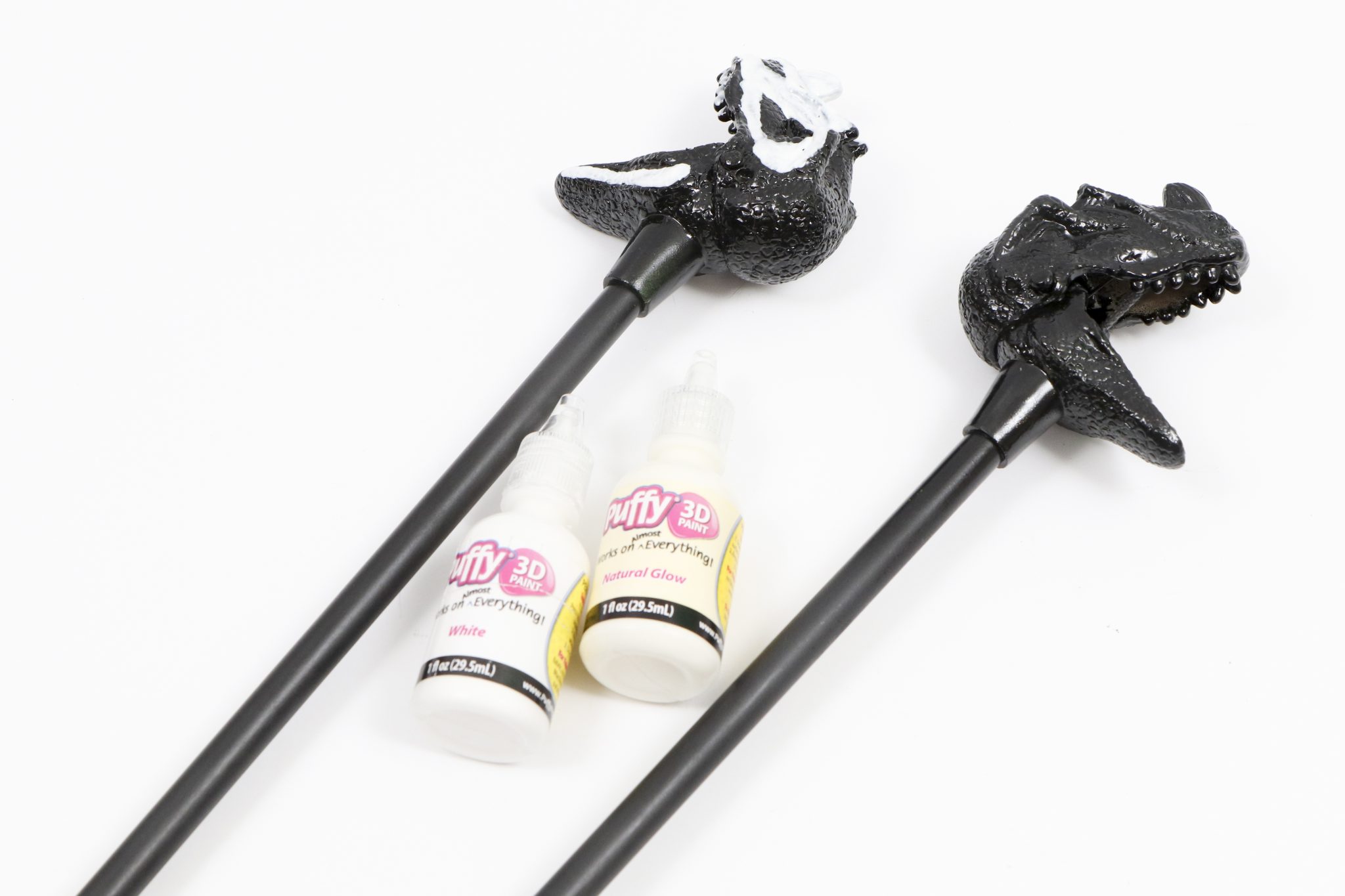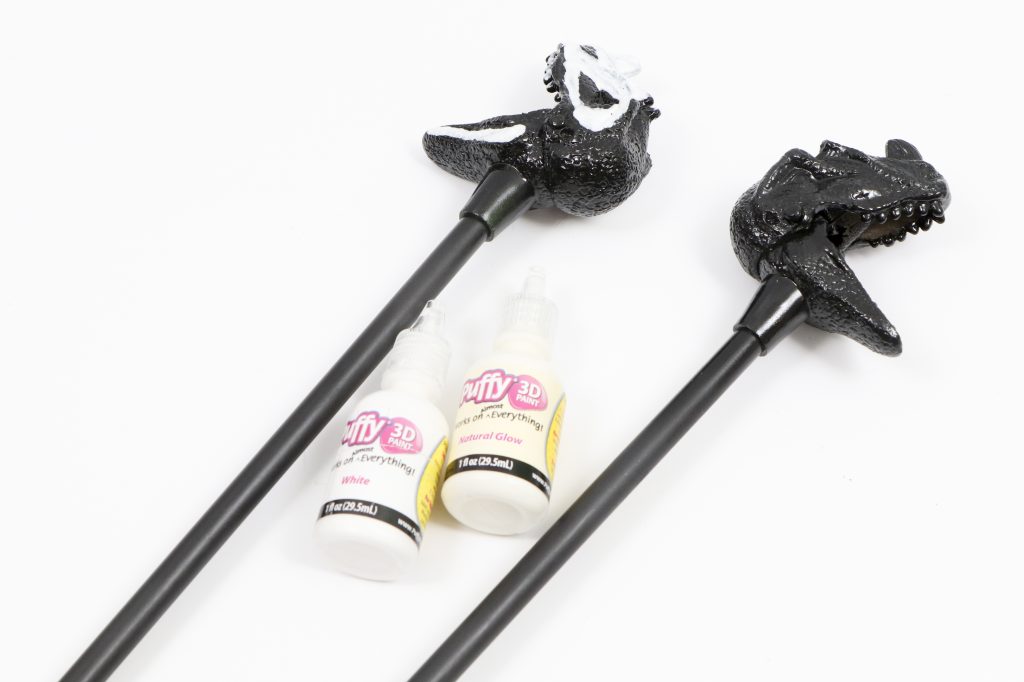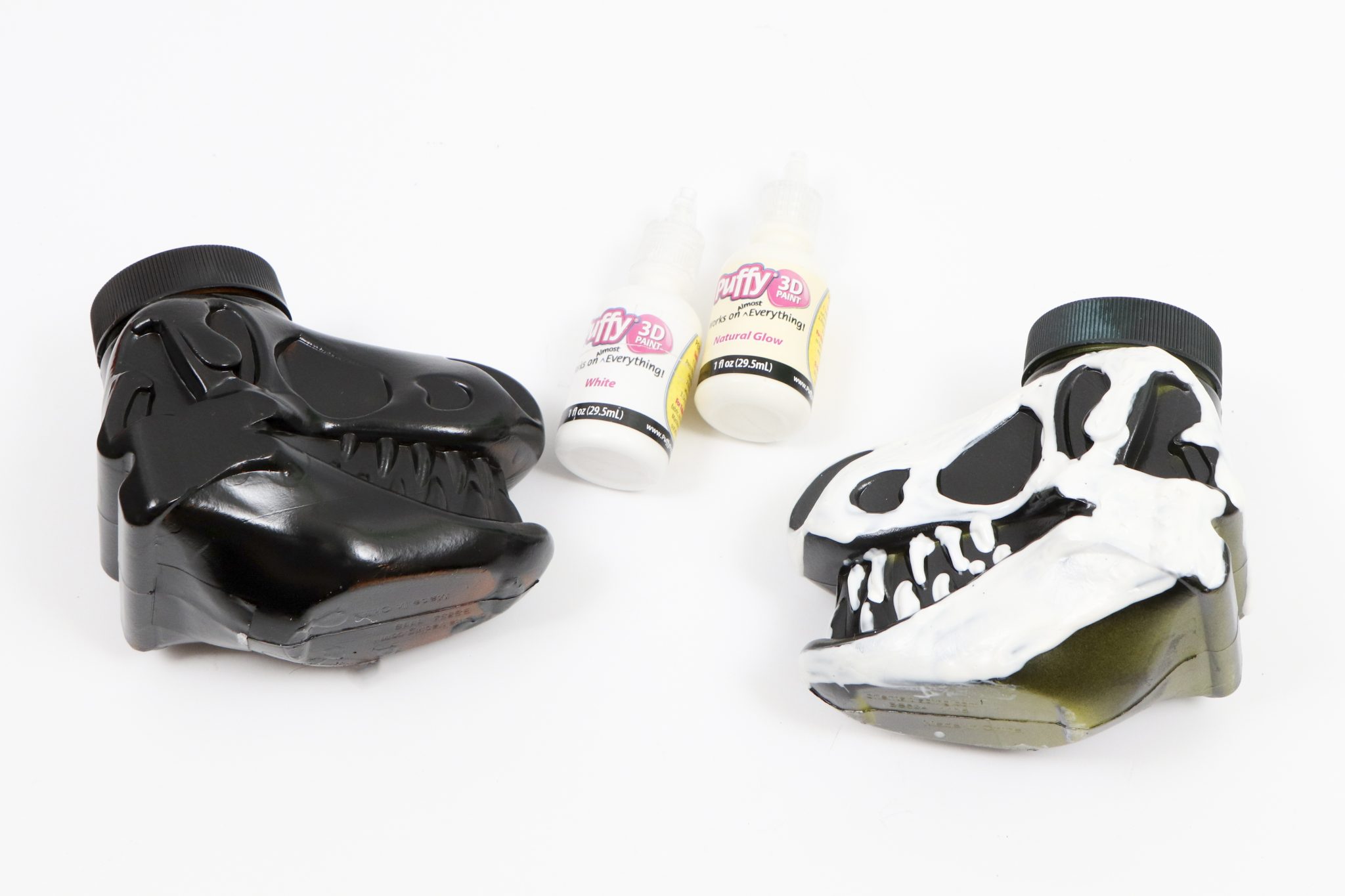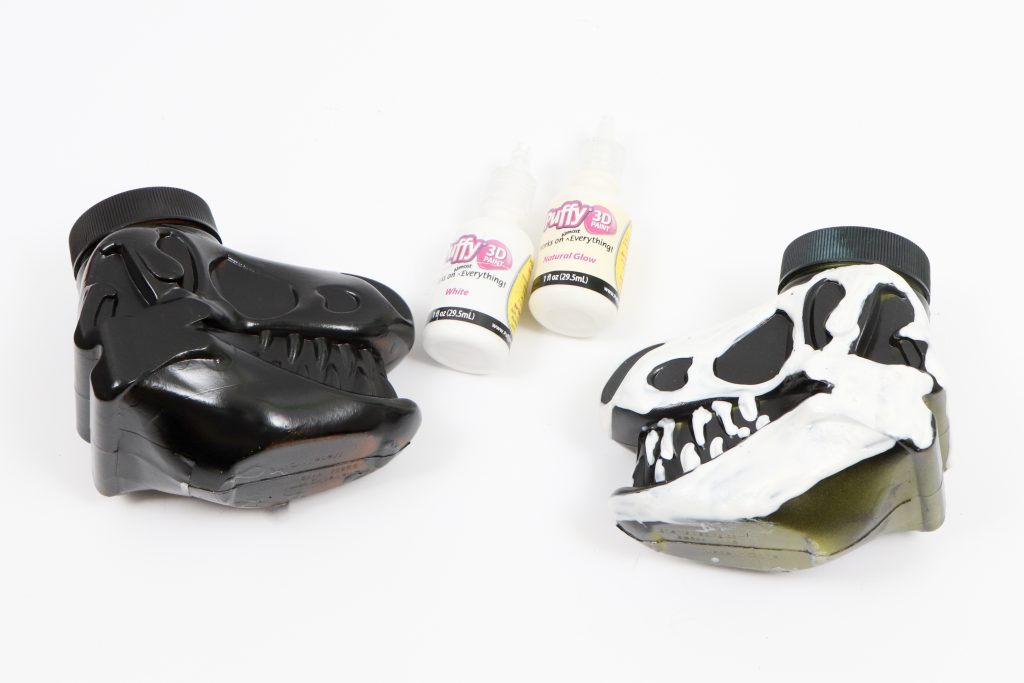 Step 3 – 
Let everything dry. Then, cut a slit into the wood dinos, where their mouths are.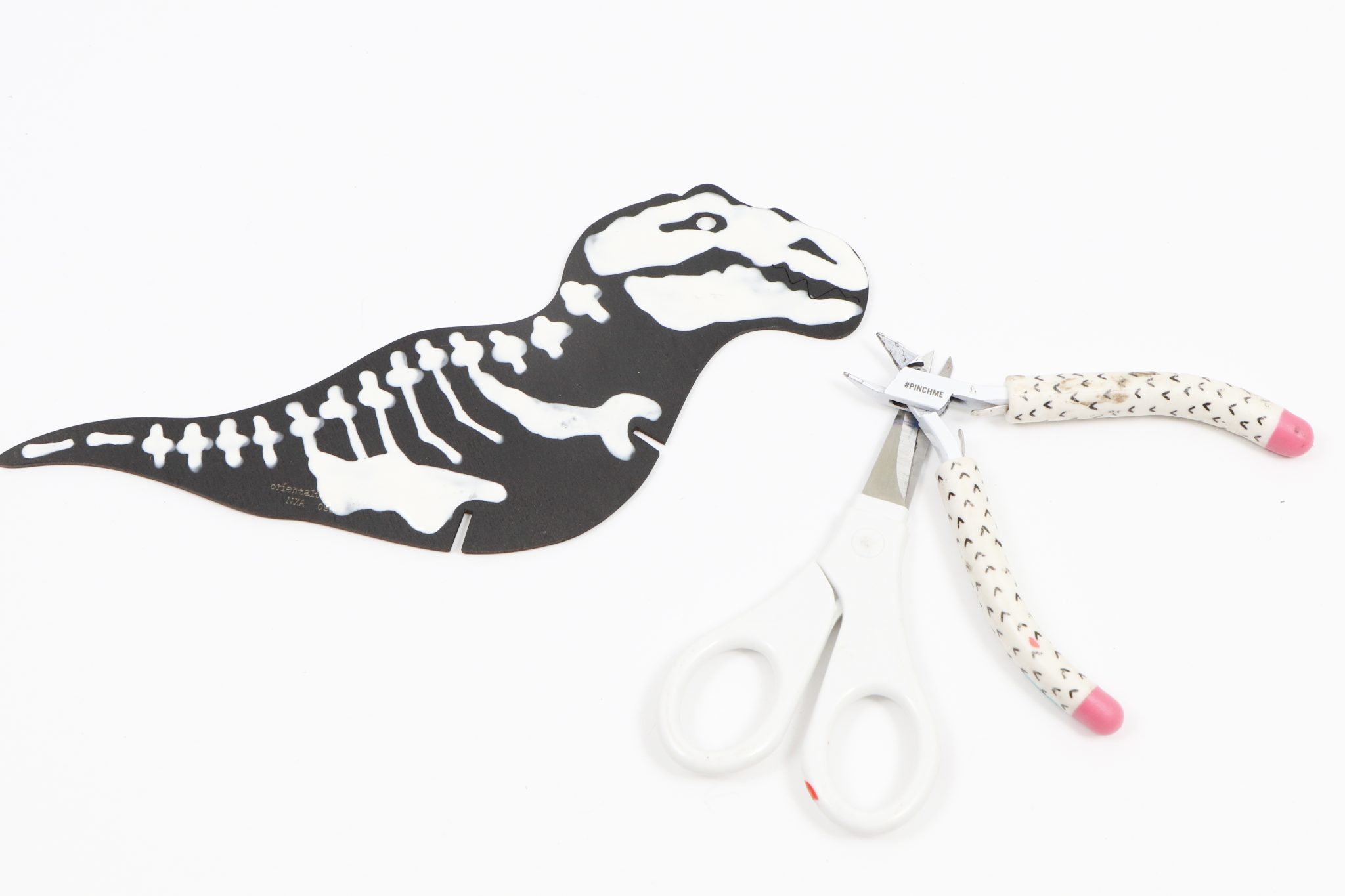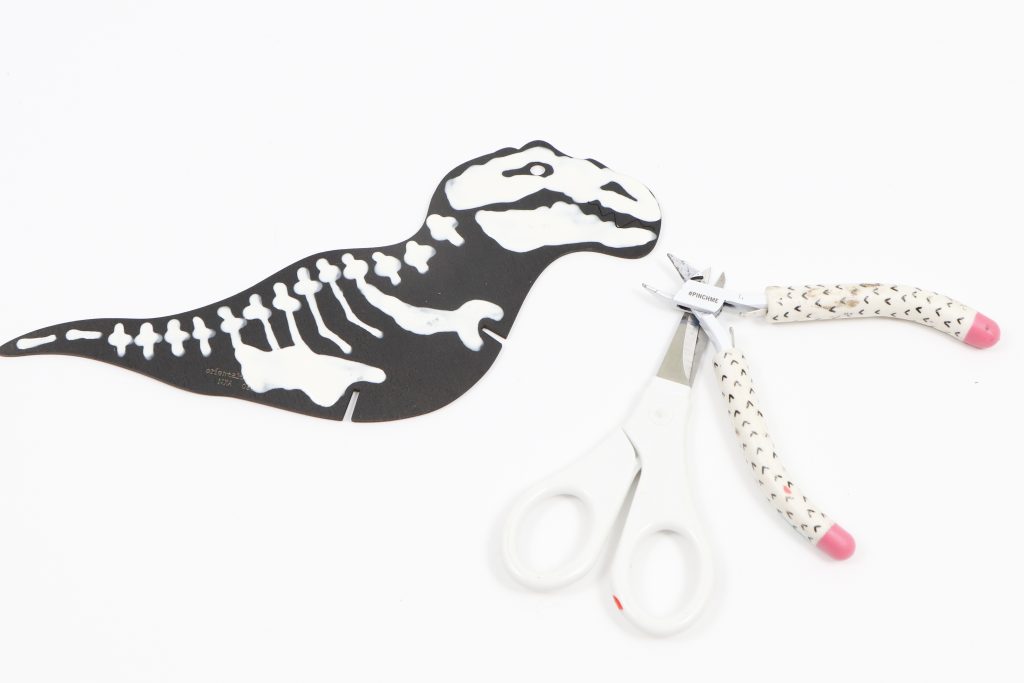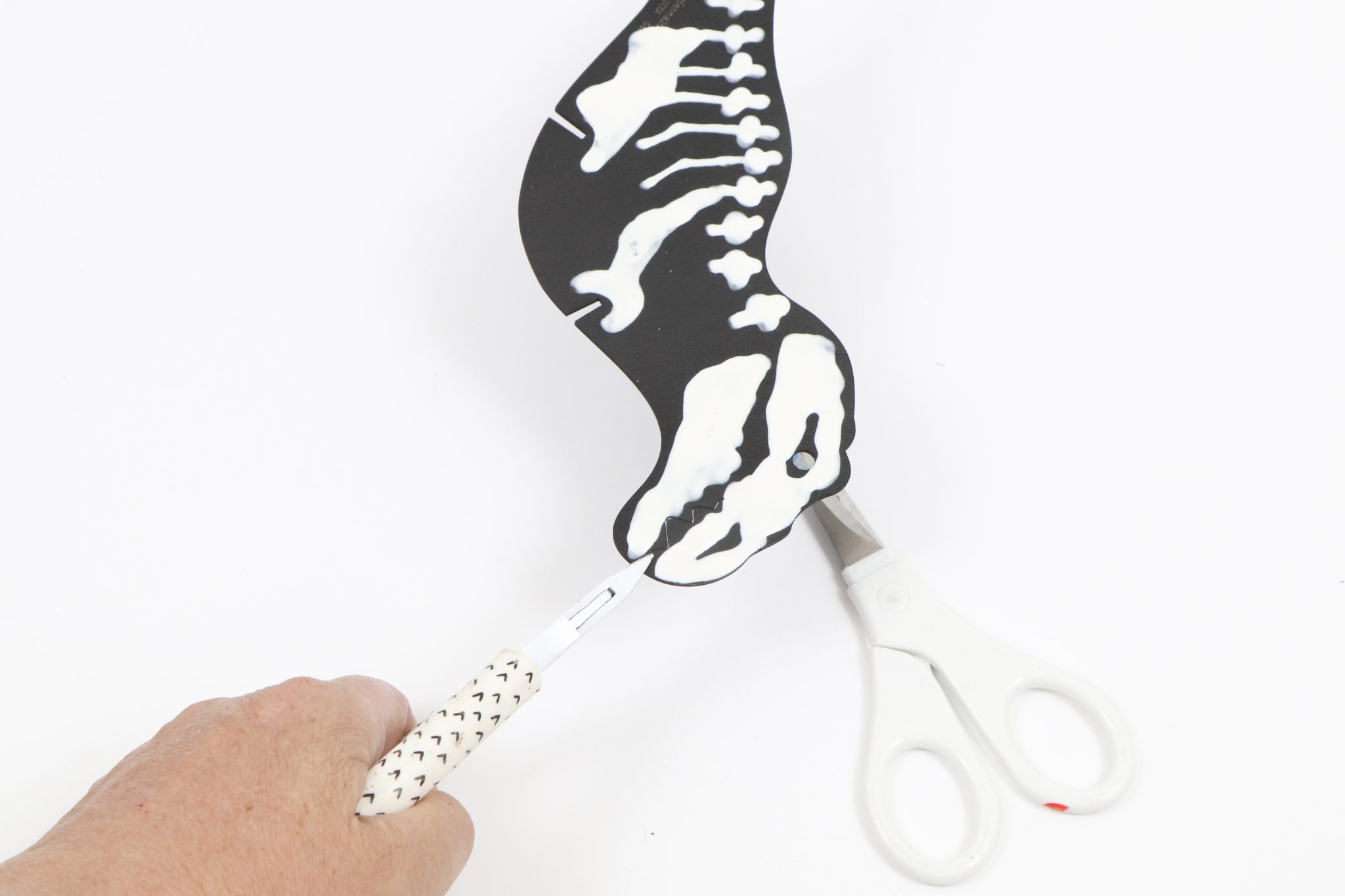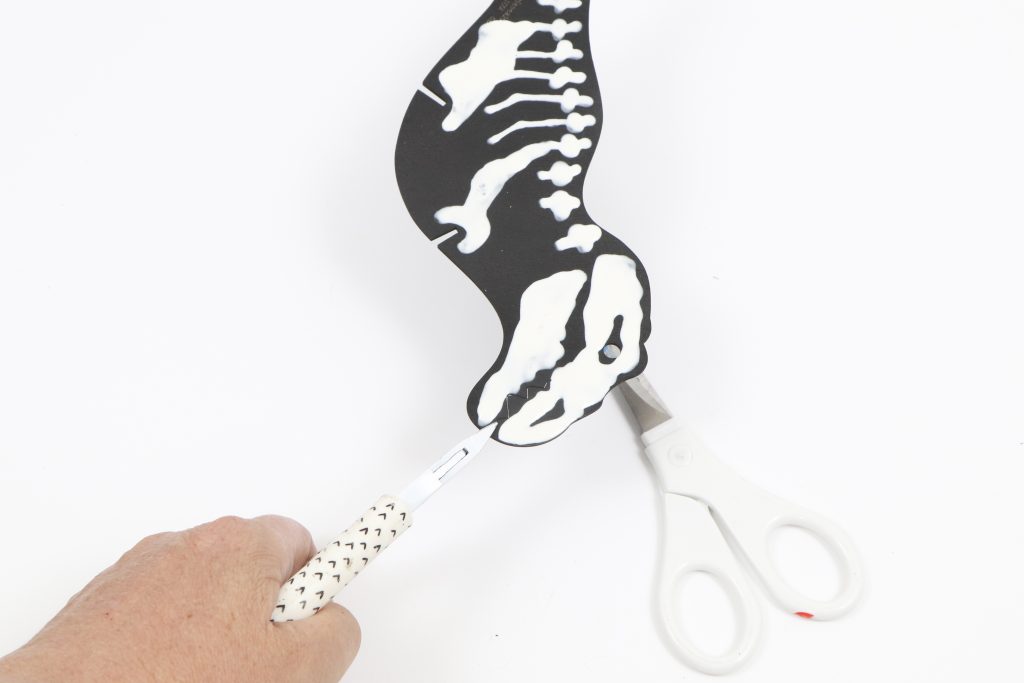 Step 4 – 
Assemble all the pieces. Slide a tiny trick-or-treat bucket into the mouth slits of the wood dinosaurs, and put orange straws into the dino cups.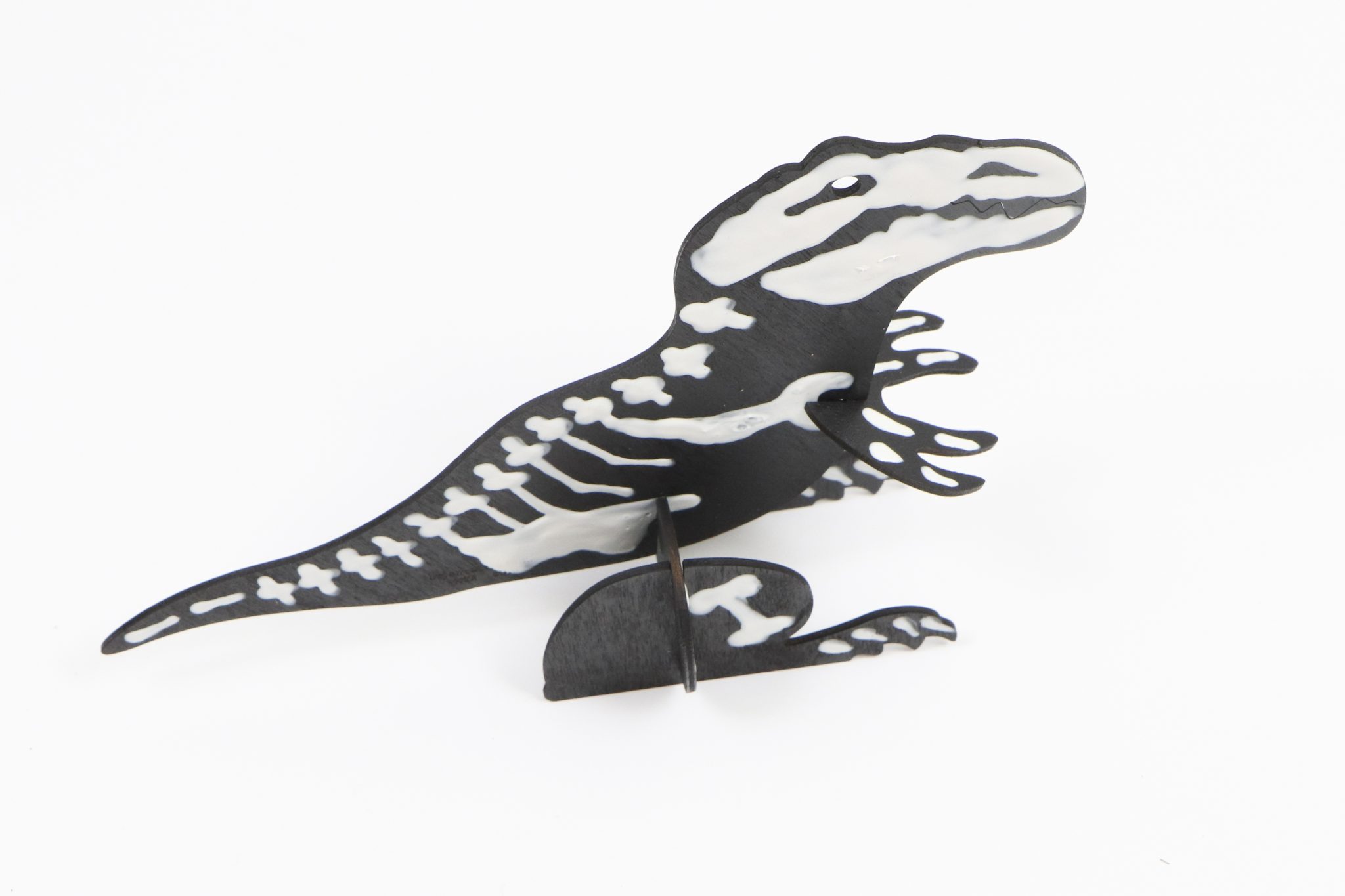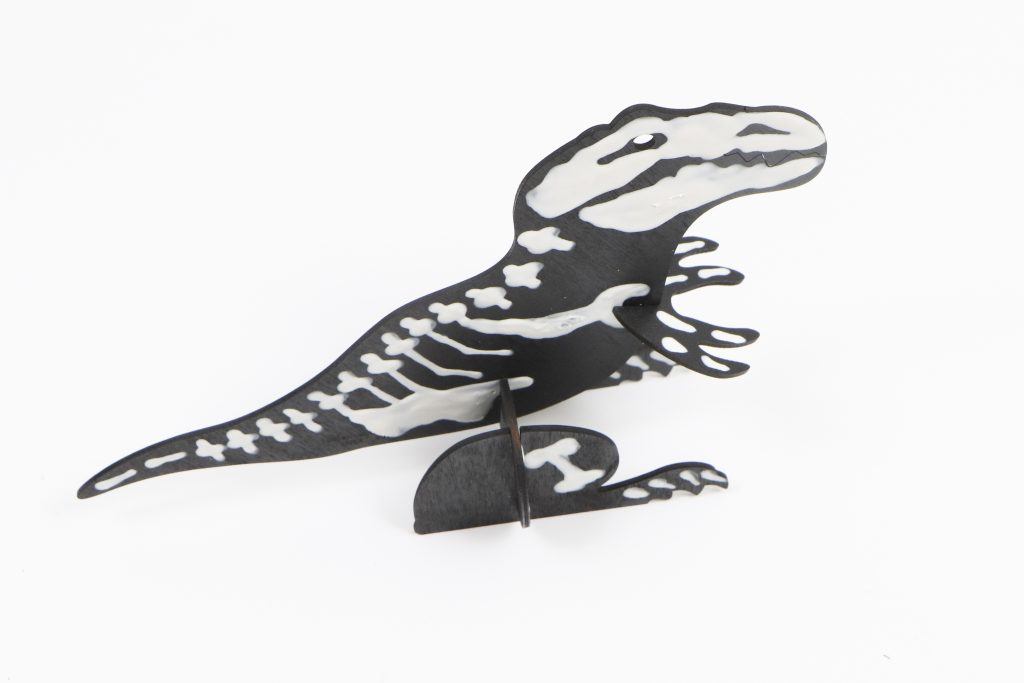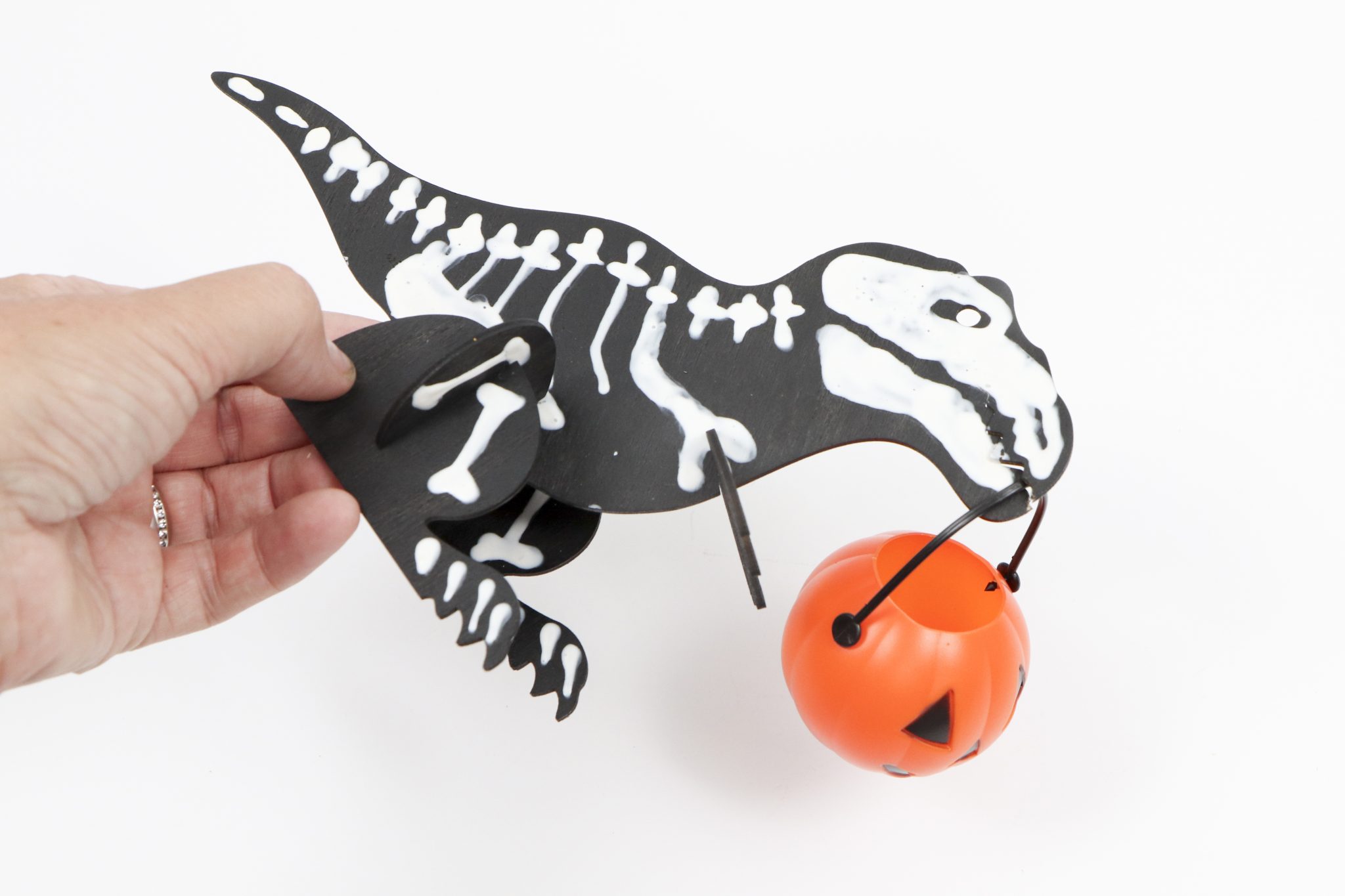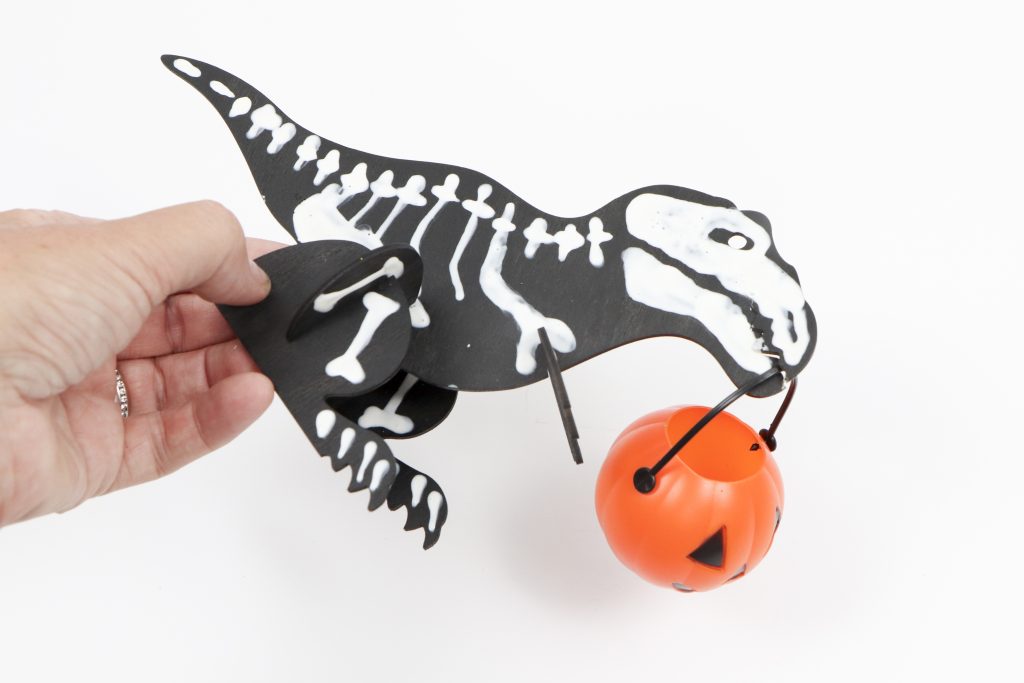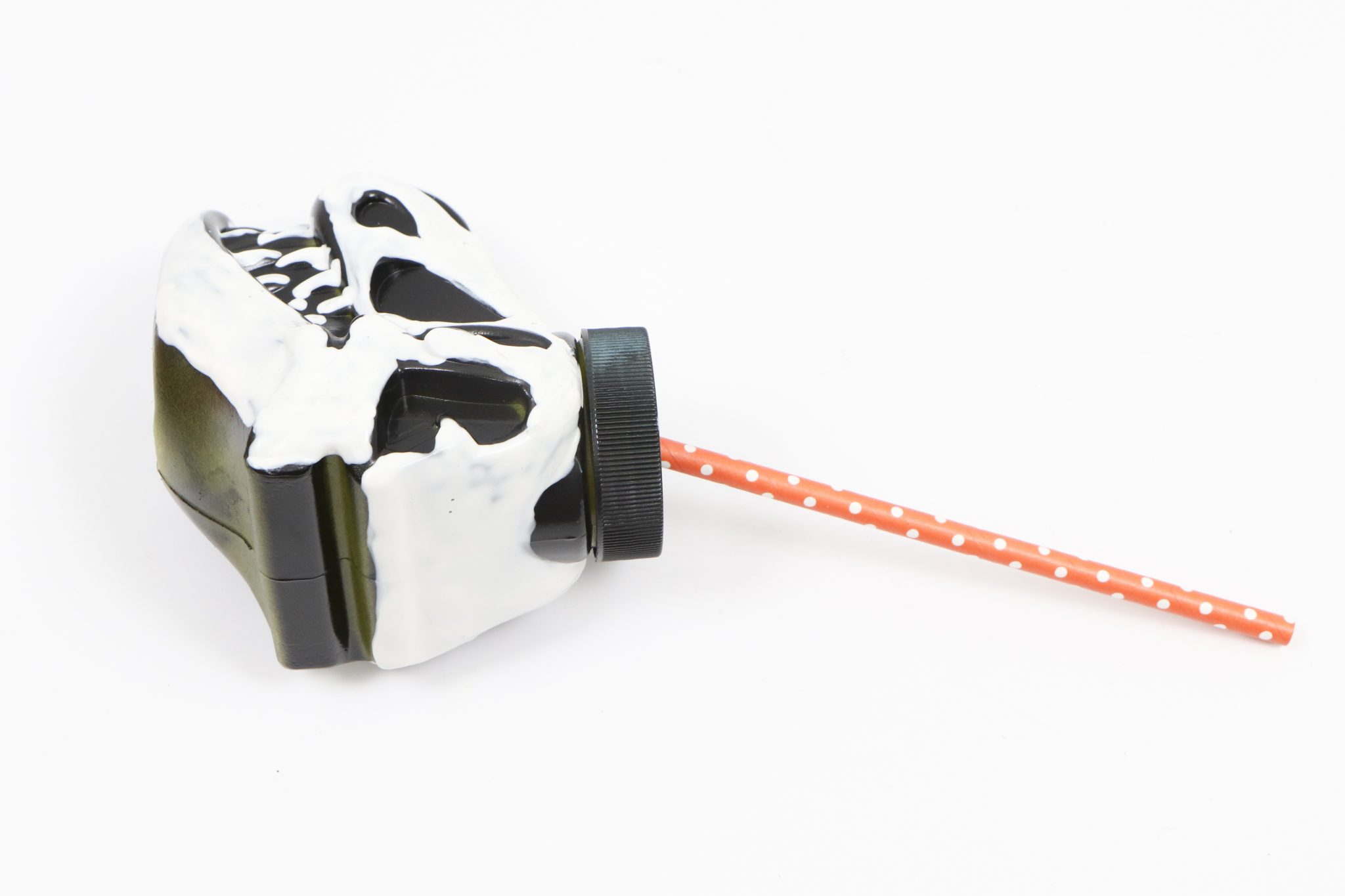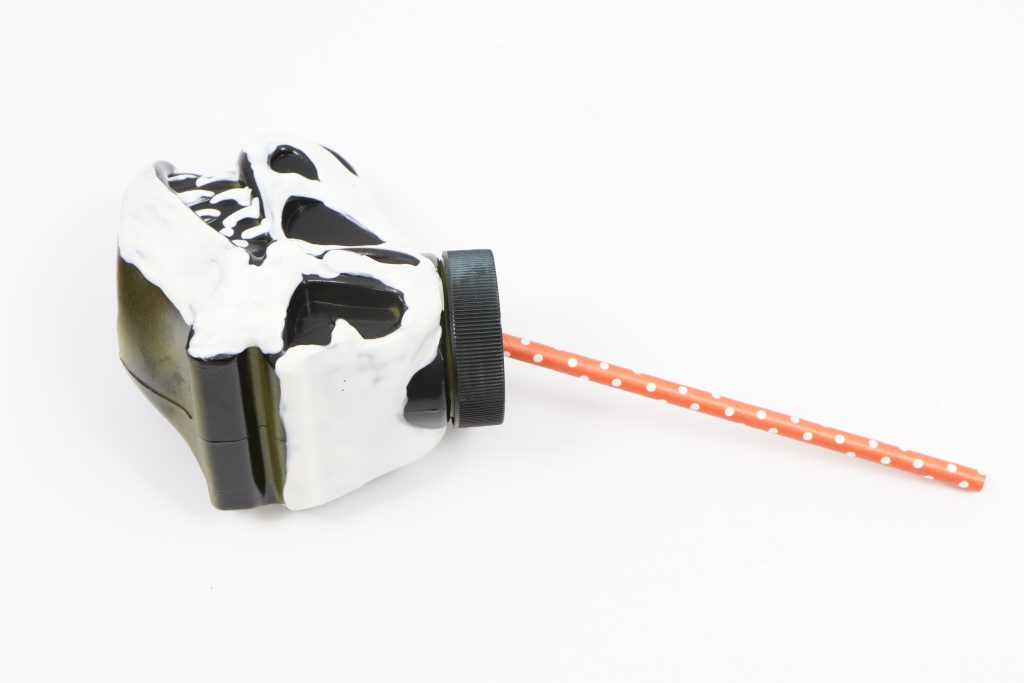 Step 5 –
Set everything up, and enjoy the party! To get all of the details of this party setup check out my Dinosaur Themed Halloween Party post!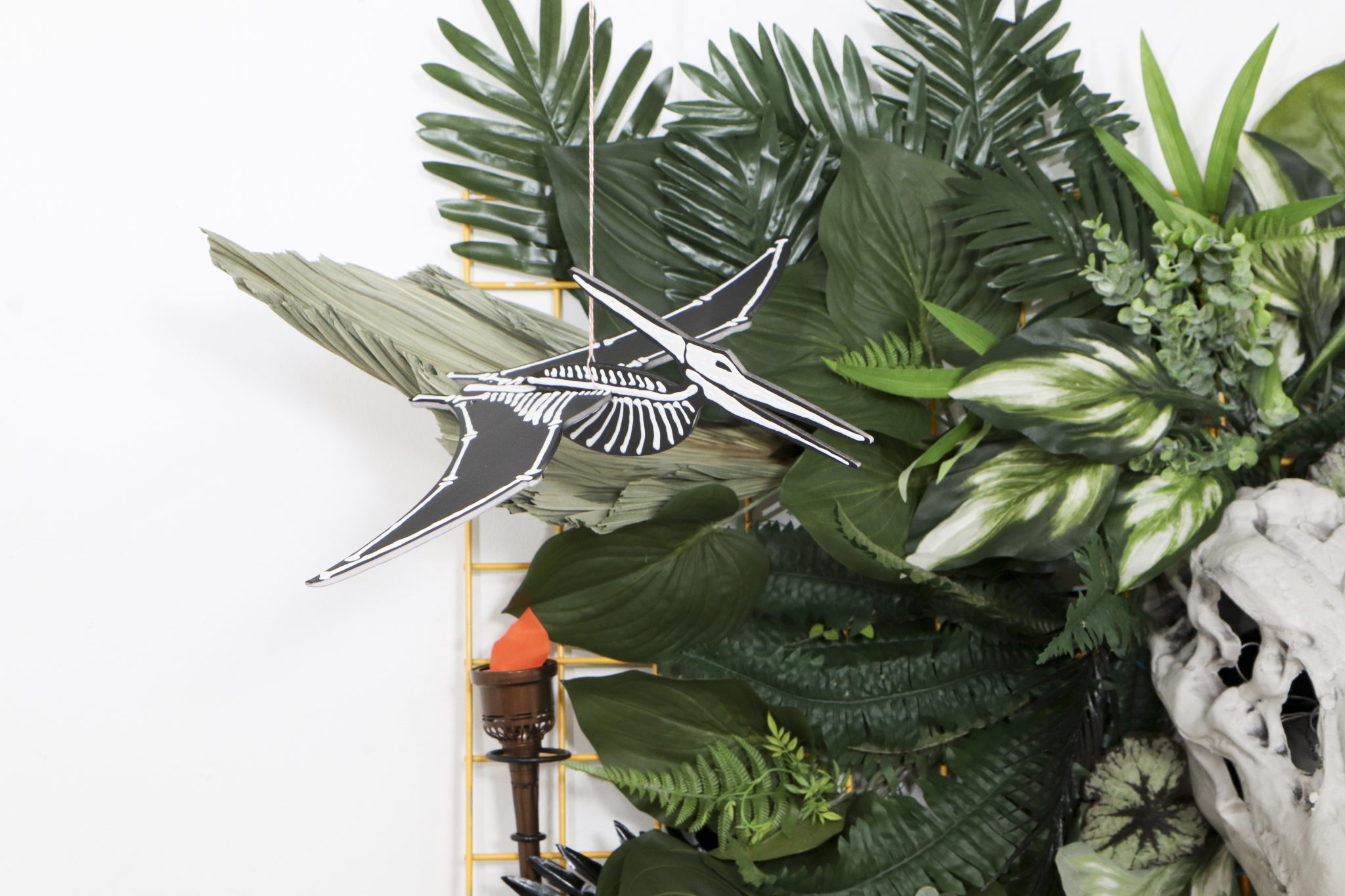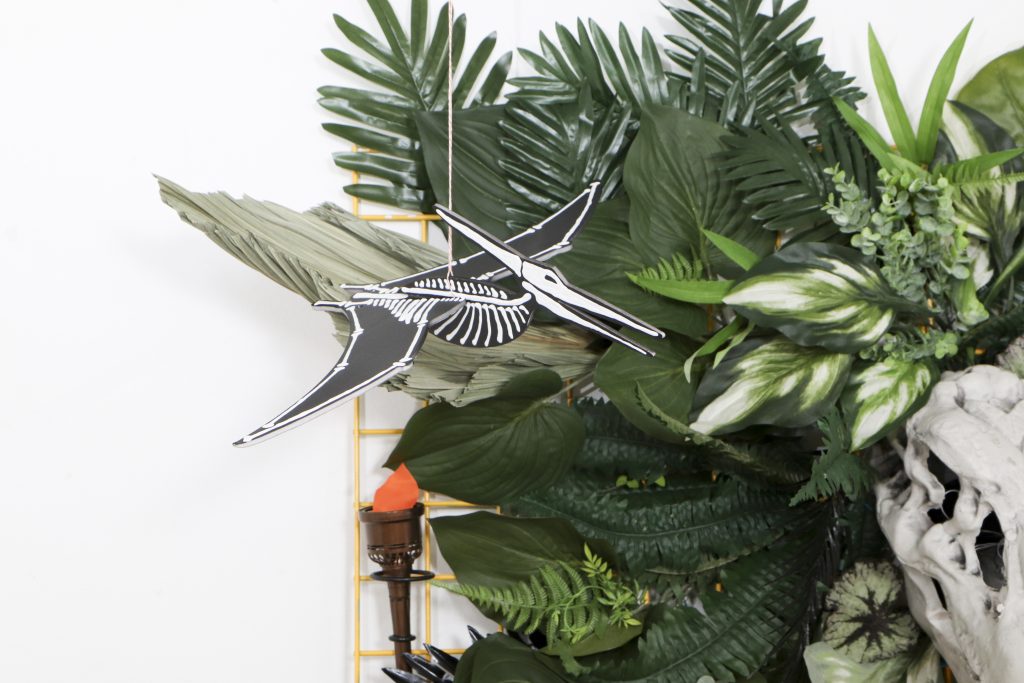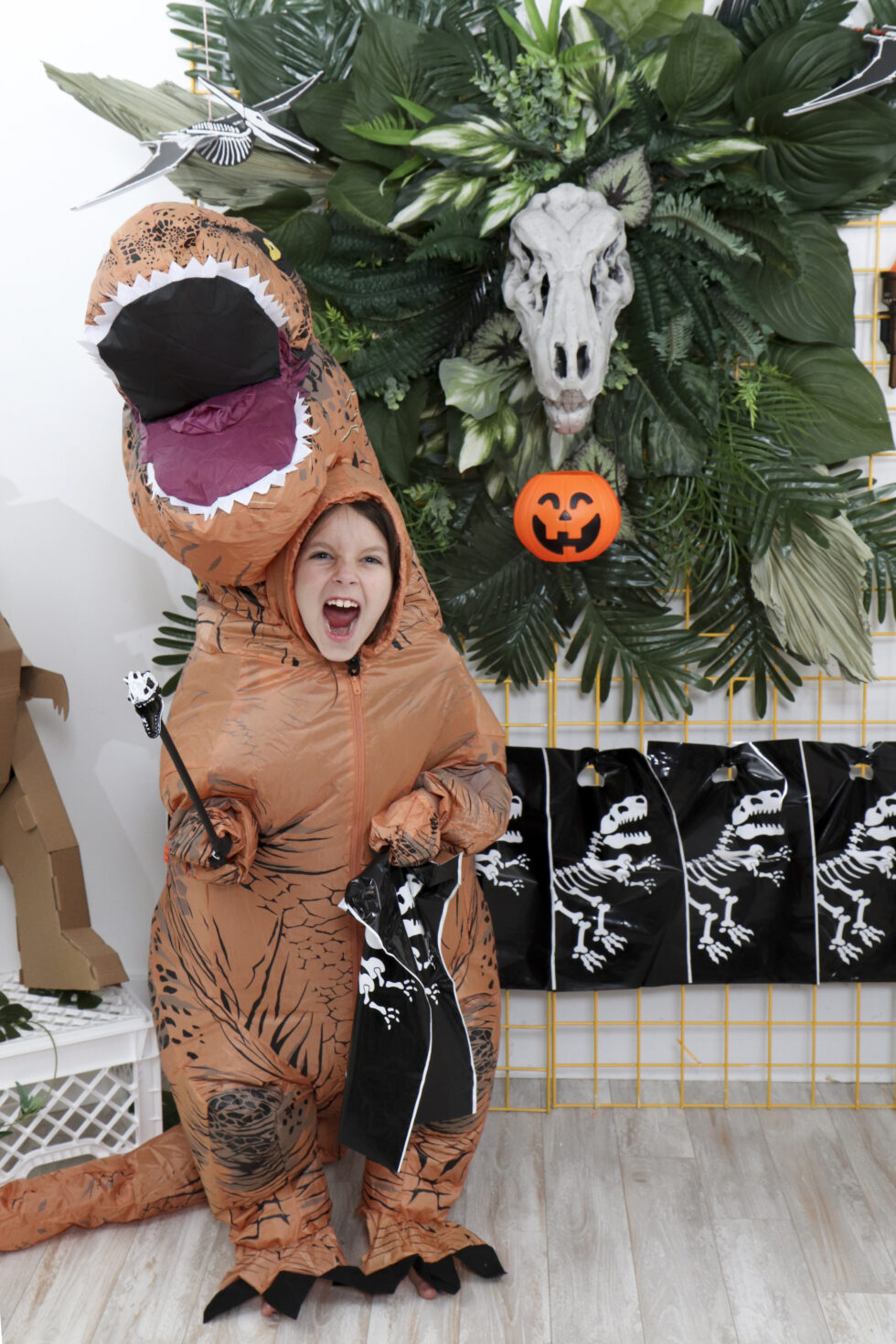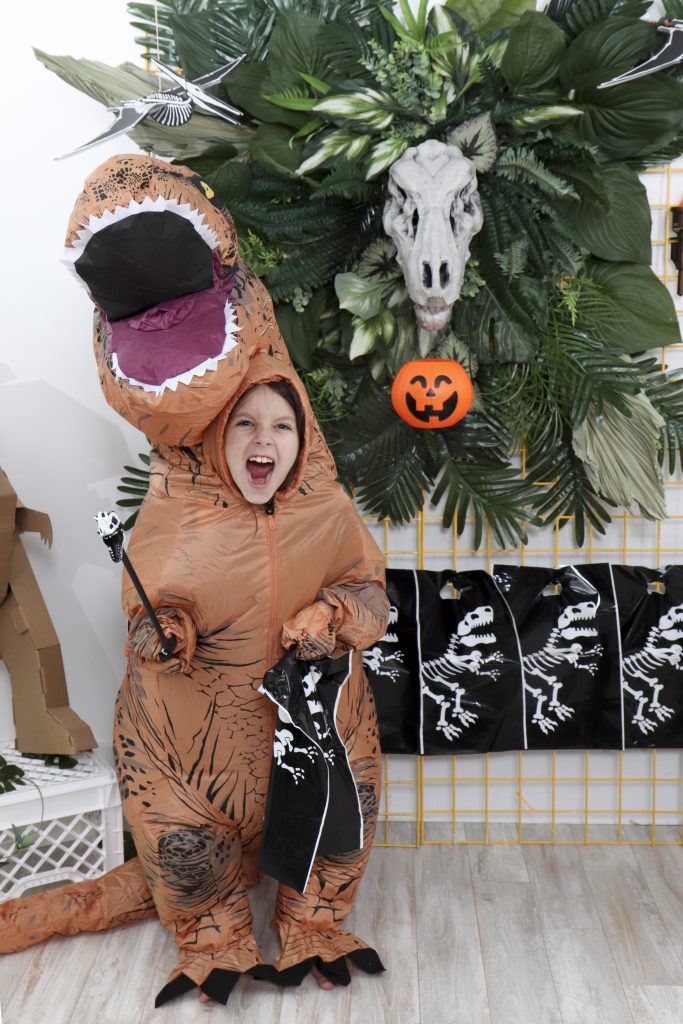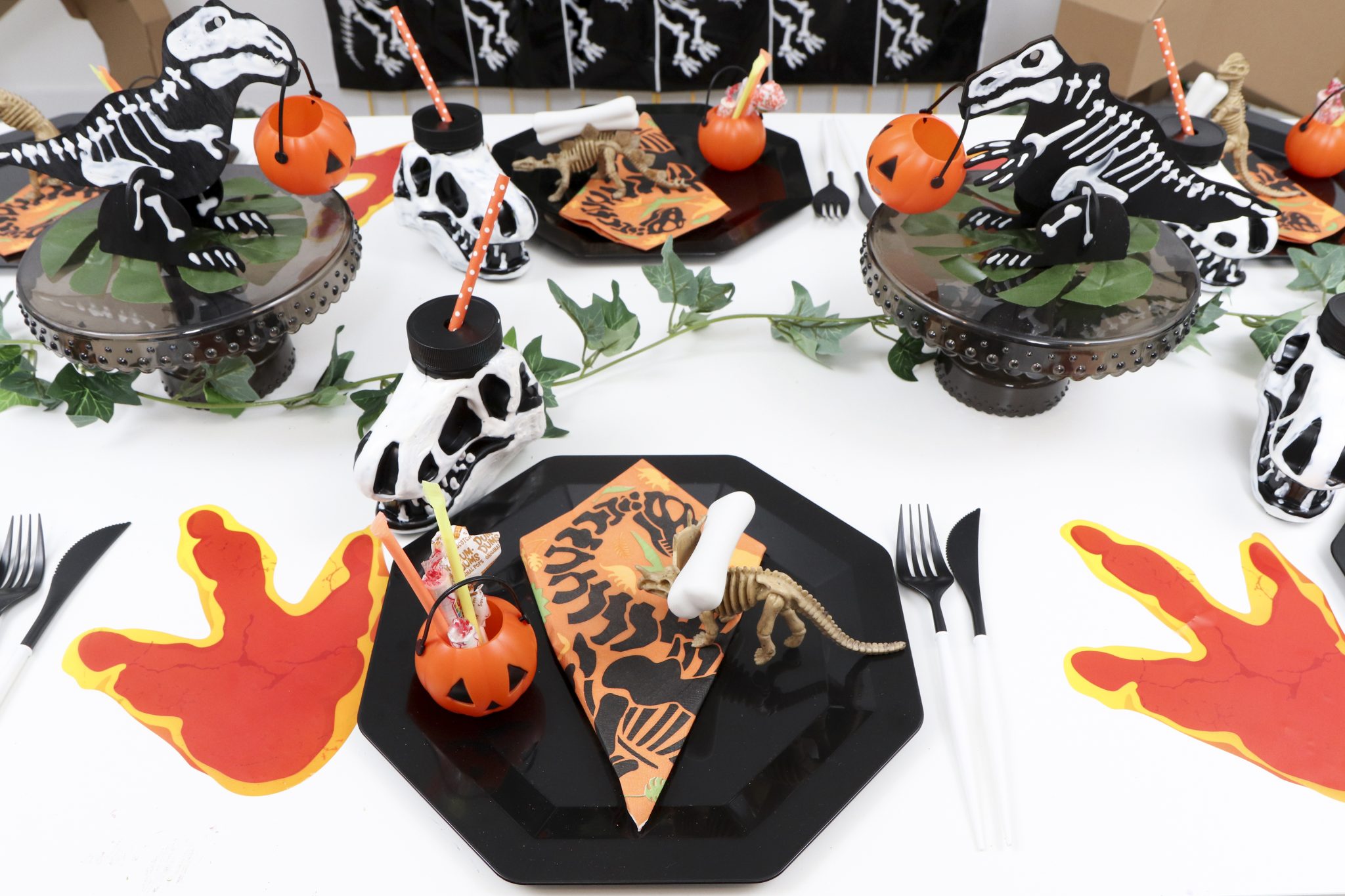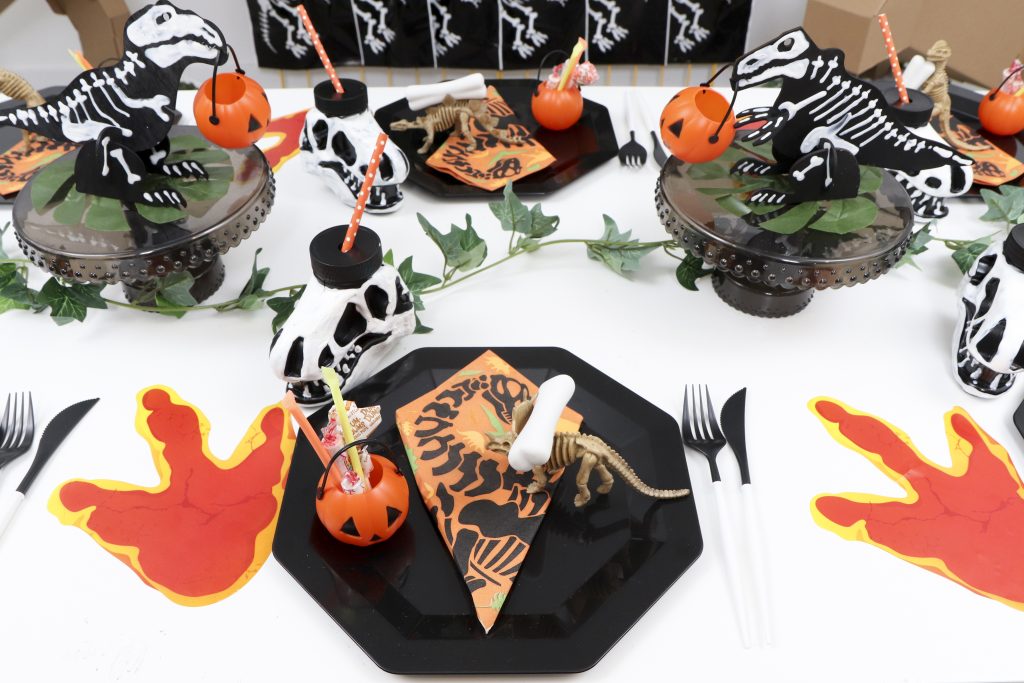 Happy DIYing!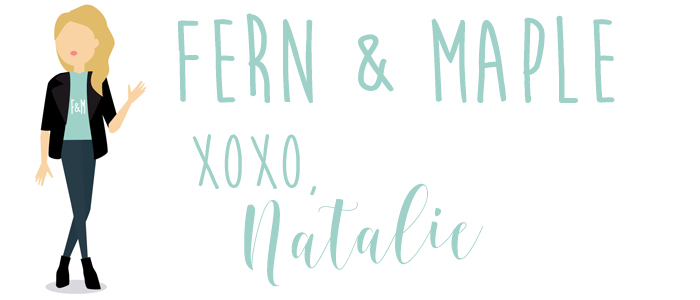 As a blogger, I sometimes receive compensation and/or products in exchange for my styling and crafting services. As always, all project ideas and any opinions expressed here are my own.  For further information on our disclosure policy please check out our disclosure page.
PIN FOR LATER: