If you have a young daughter, chances are you know the positive, colorful, and glitter-ific world of JoJo Siwa all too well. I am certainly no stranger to the big bows, sparkles, and fun – my daughter Parker is OBSESSED with all things JoJo.  Parent moment: Honestly, I am super impressed with how JoJo handles her fame and the responsibilities of being a role model.  She really installs the message of support and kindness into all her mini fans.
That's why I decided to throw her a JoJo Siwa-themed Birthday Party this year! I think I can safely say I have never used quite so much pink in any of my parties before, but I can also safely say this birthday was one of Parker's best yet.  If your little Siwanatorz** would go crazy for a JoJo party, read on to see how I styled it, and then check out my next post to get some super fun ideas for JoJo-themed activity ideas!
**Note: Being a Siwanator [nickname for JoJo fans] means being confident, positive and supportive of others. Sometimes it means building a wall around you — and I'm not talking about the kind you make with bricks. I'm talking about the imaginary kind that keeps the haters away."
I started by creating this giant balloon arch in typical JoJo colors, with some metallics thrown in for extra shine. This was definitely the biggest arch I had done yet, and I'm thrilled by how it turned out. It really set the tone & pop of this partry as soon as you walked in the room – colorful and happy!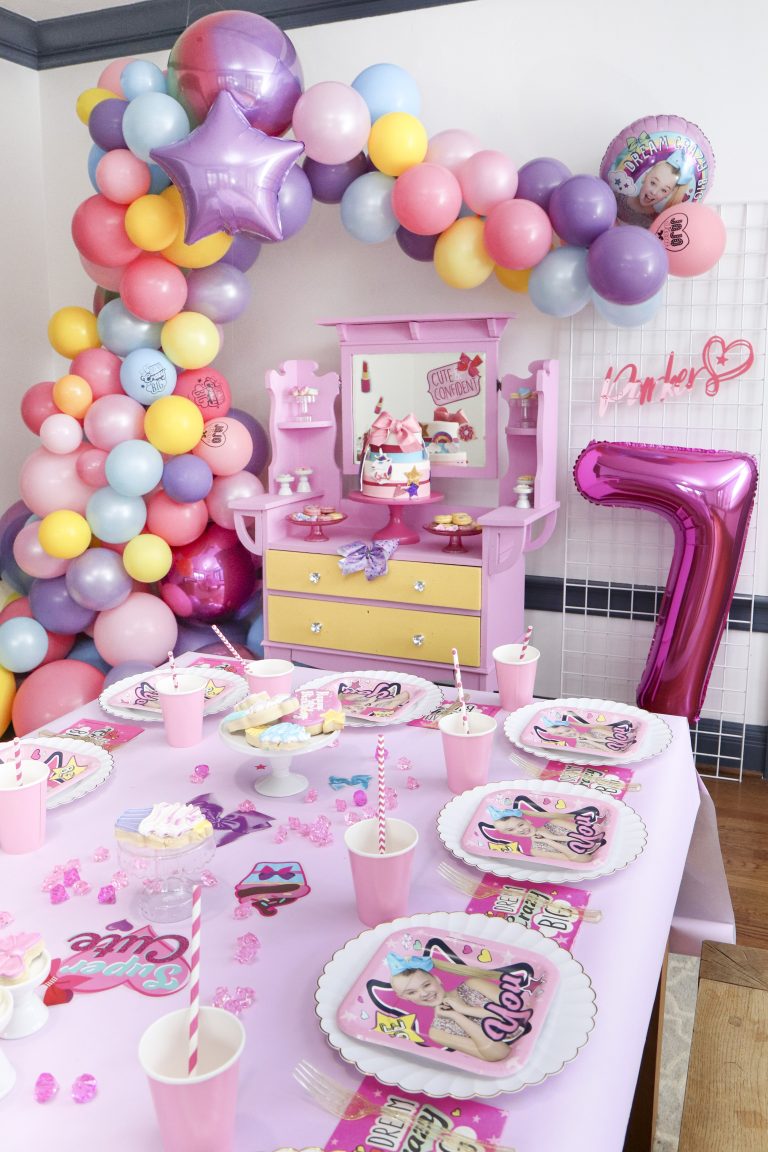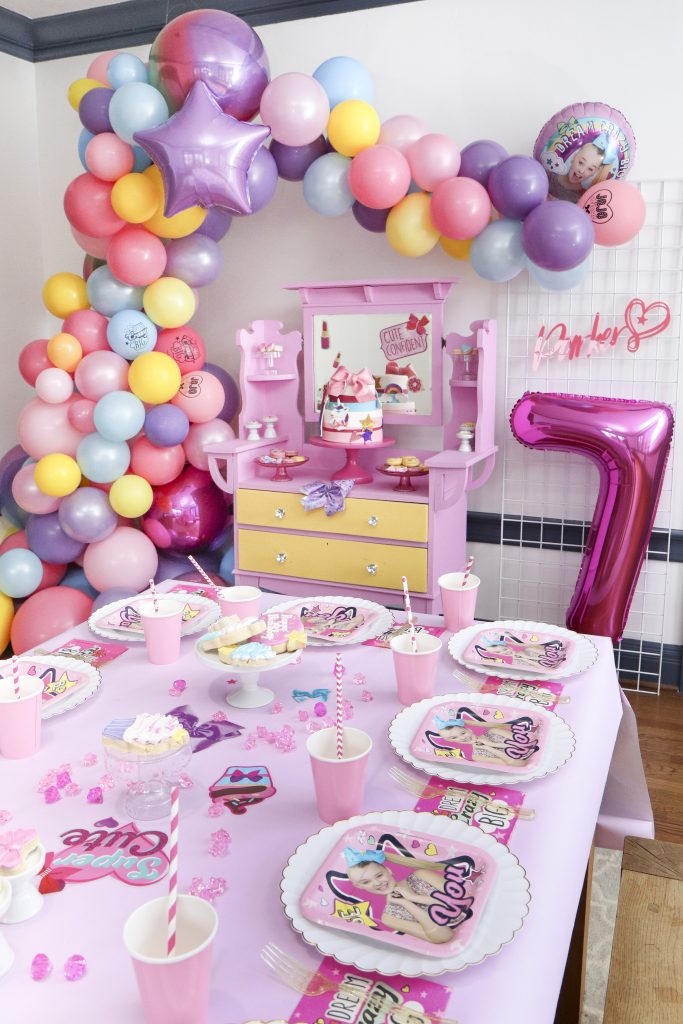 My table was, of course, heavy on the pink. I started with a pink table cover and then created a table runner with bows of different sizes and shades of pink scattered down the center. I also used fun JoJo-themed cutouts and sprinkled lots of pink jewels to add that necessary sparkle. For centerpieces, I used clear and white cake stands to display some fun desserts. More information on those in a bit!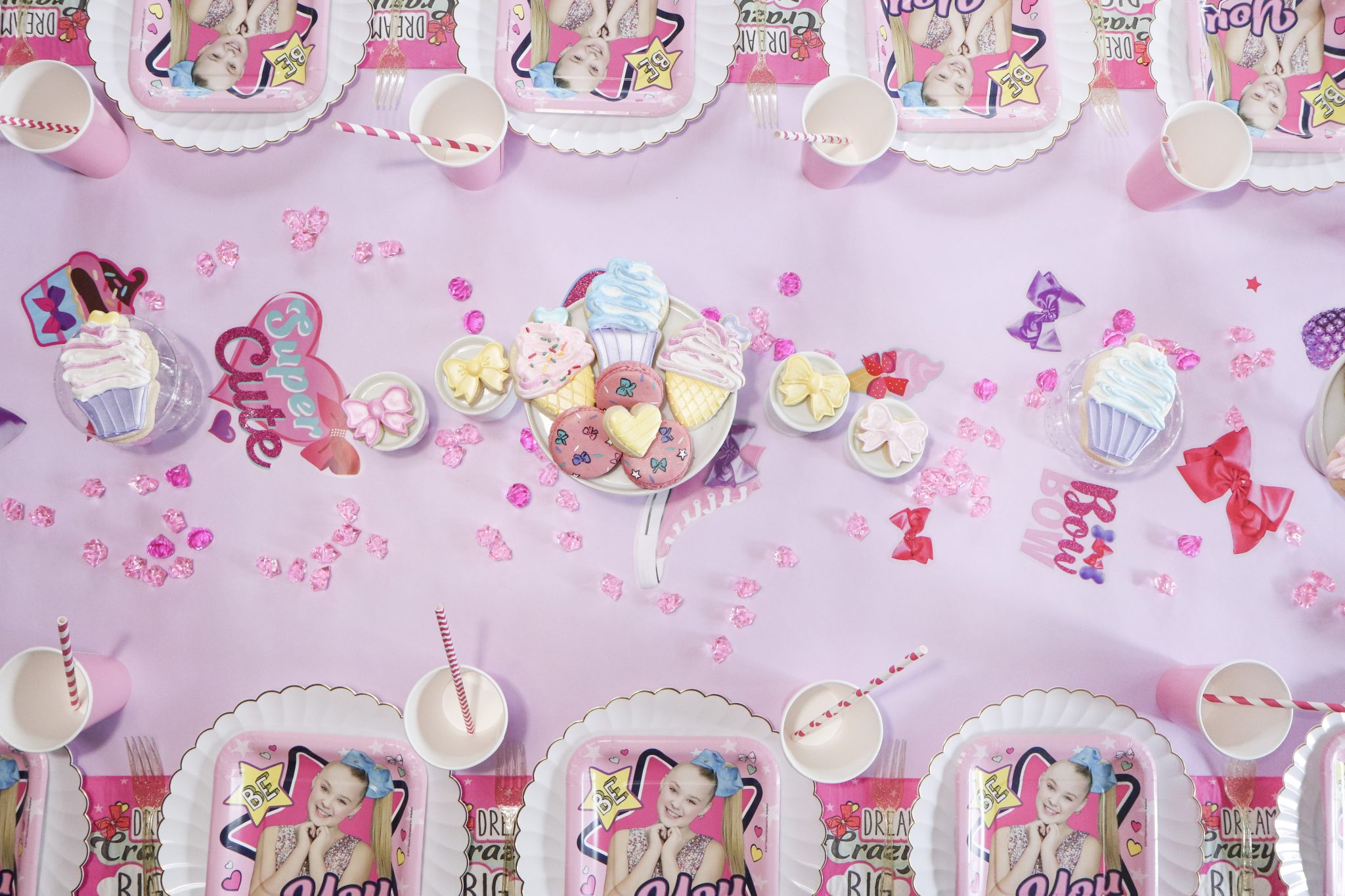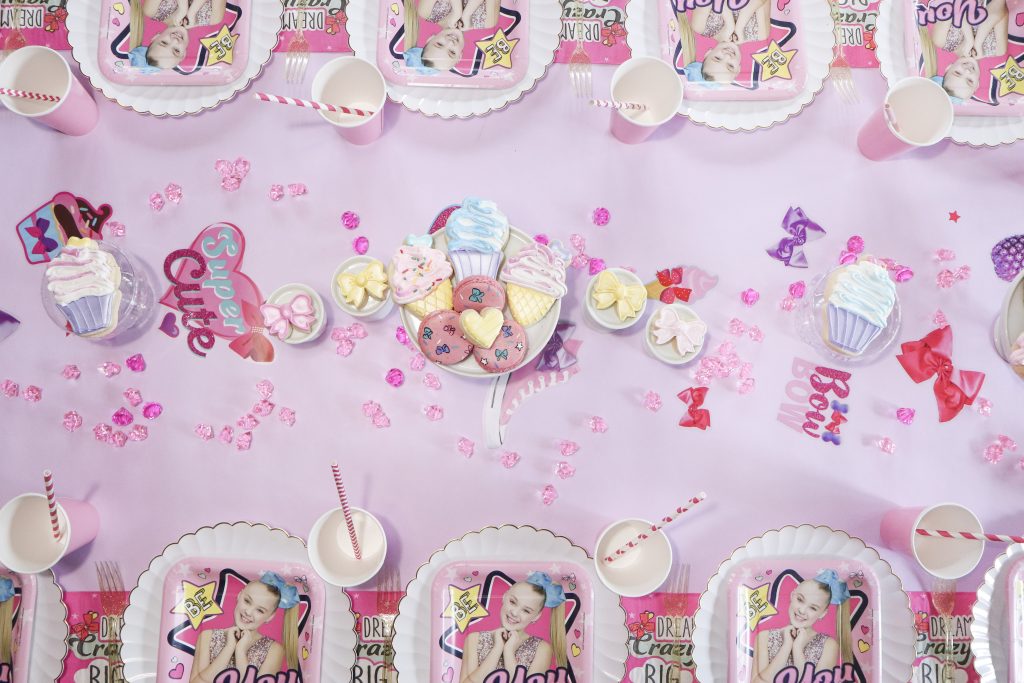 The place settings featured JoJo plates and napkins that reminded guests to "Be You" and "Dream Crazy Big", two of JoJo's recurring pieces of advice for young girls. I love these positive nuggets! They are definitely messages I can get behind!
I also included pastel pink cups with magenta-striped straws. Using frilly white chargers under each JoJo plate broke up the pink a bit, and really made the themed-plates pop.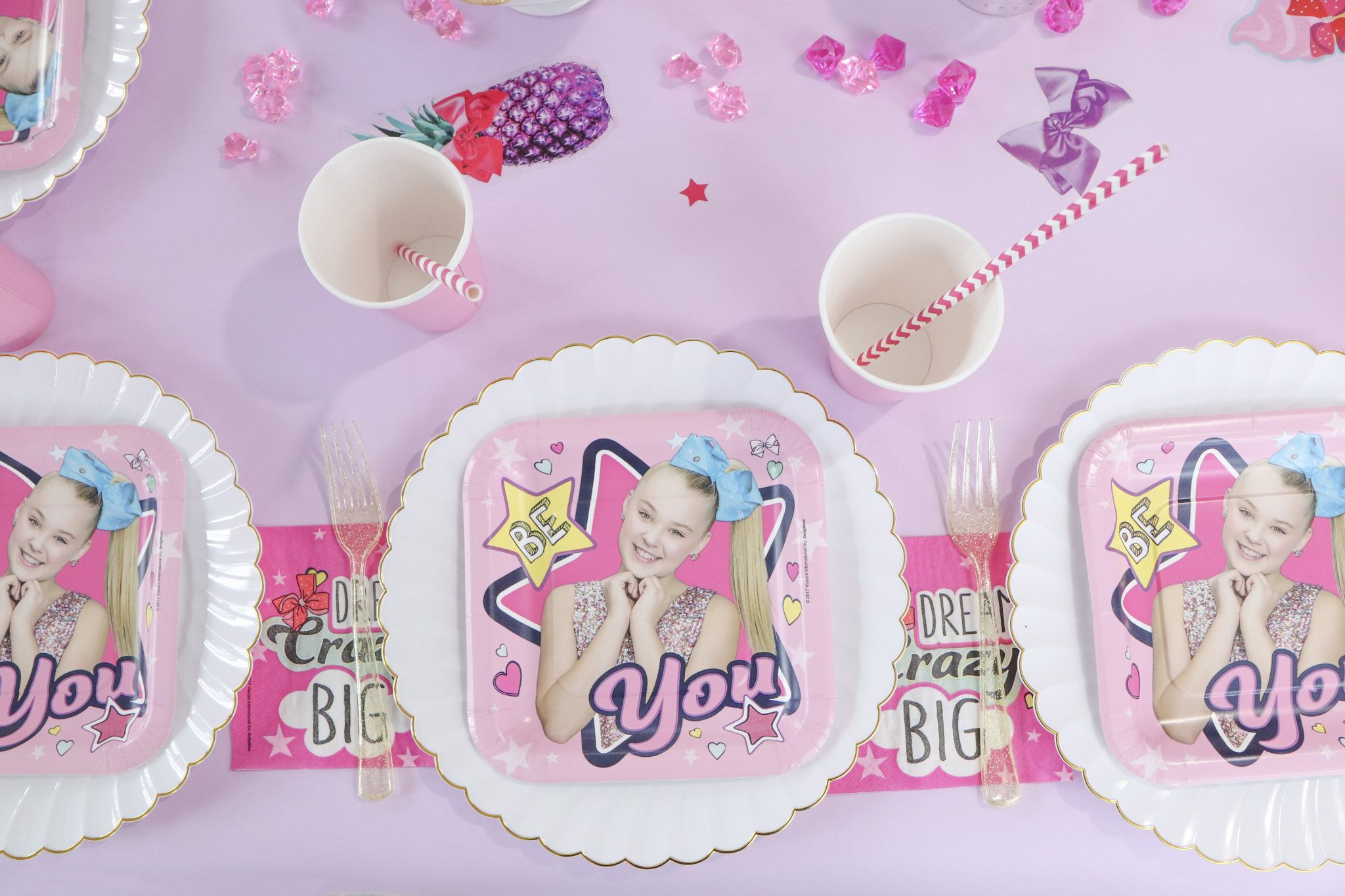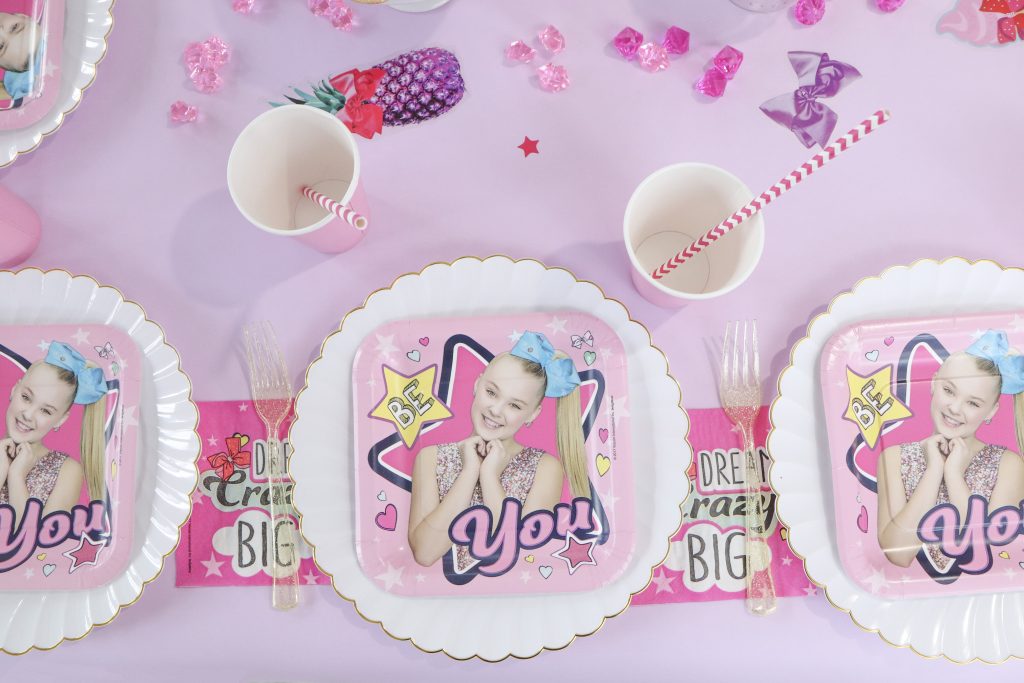 My bold and beautiful birthday girl certainly fit in with the theme, and her friends loved all of the pink details.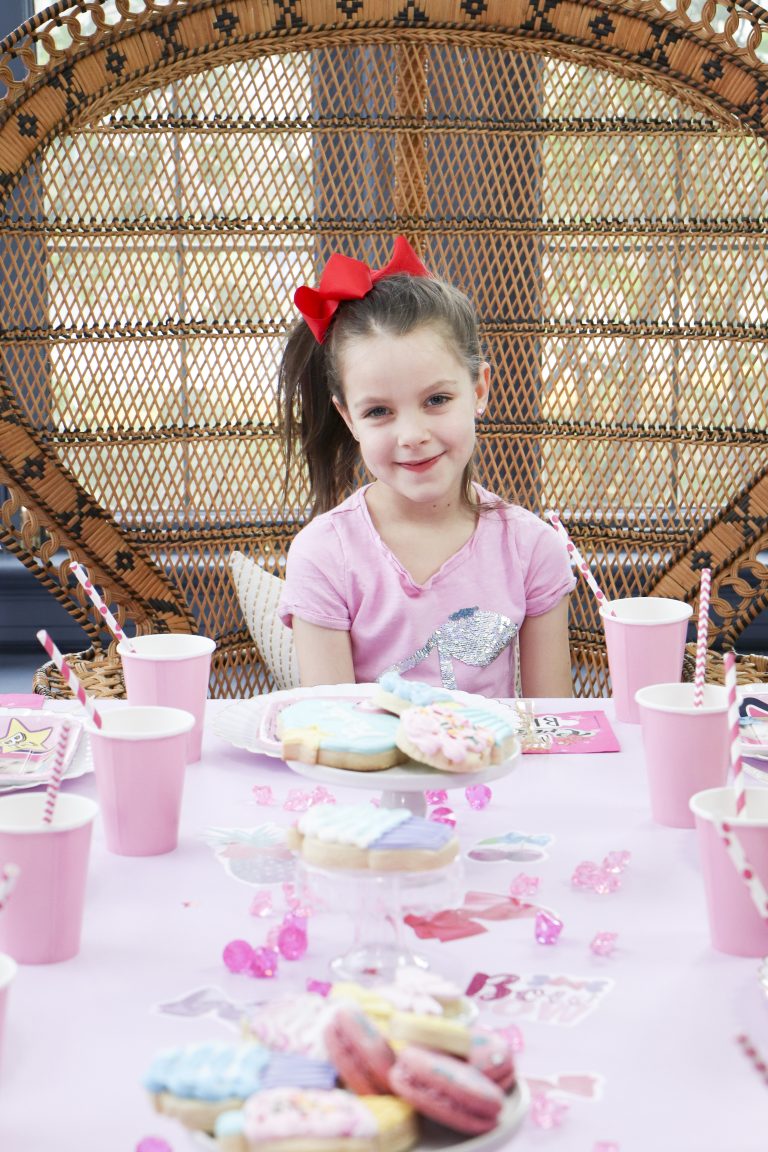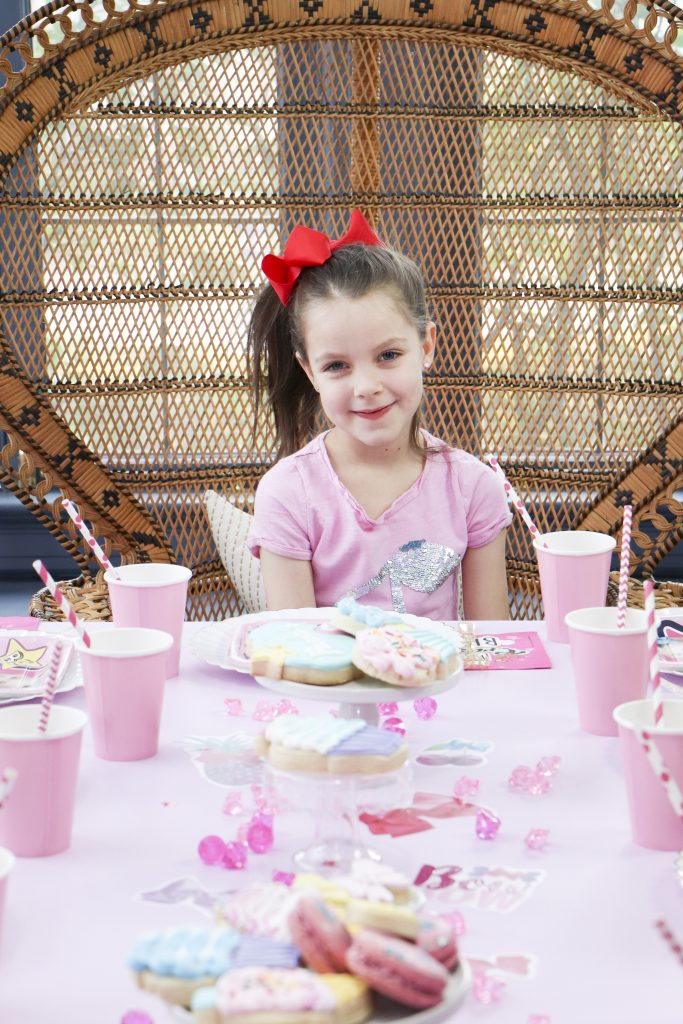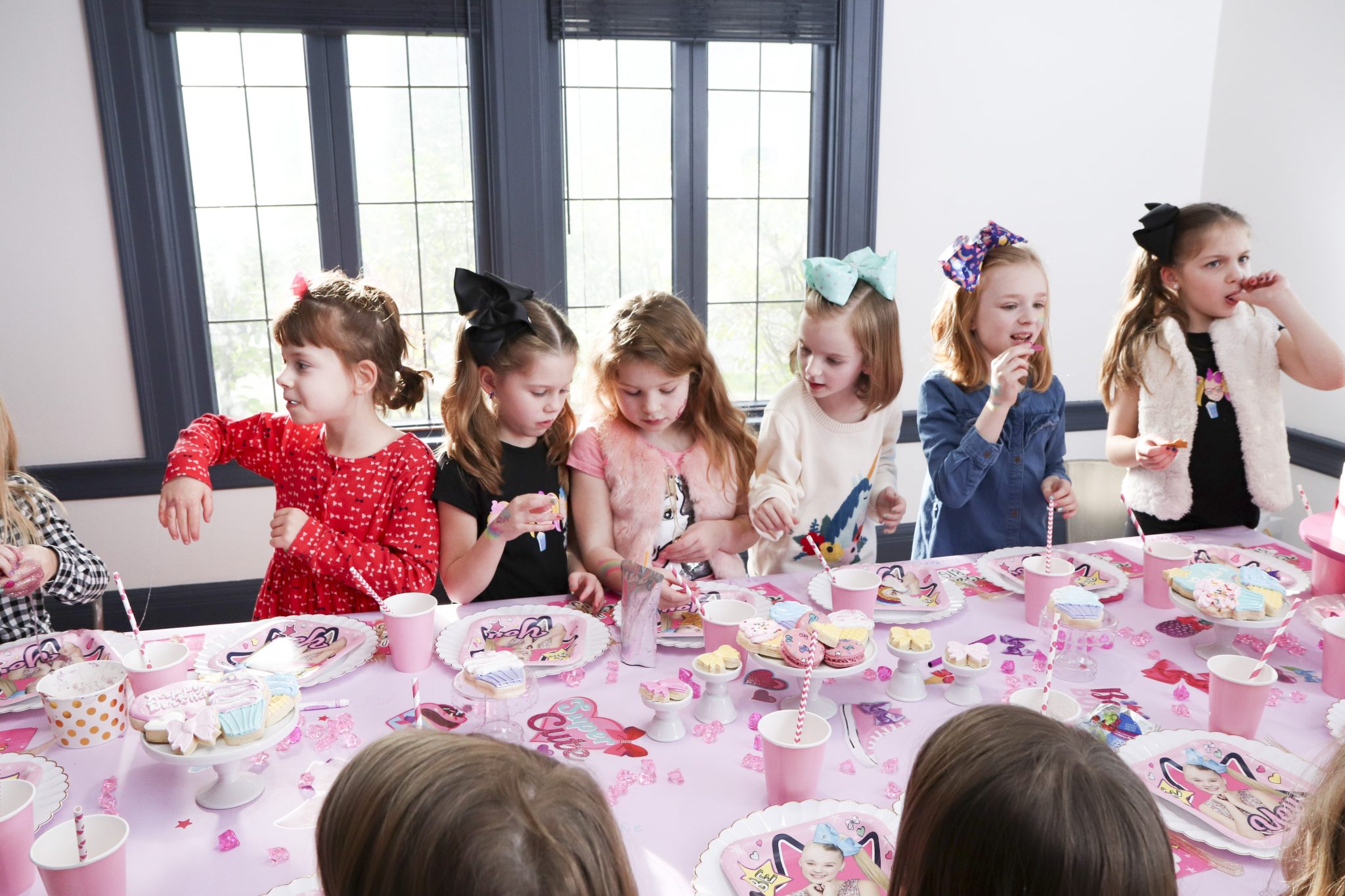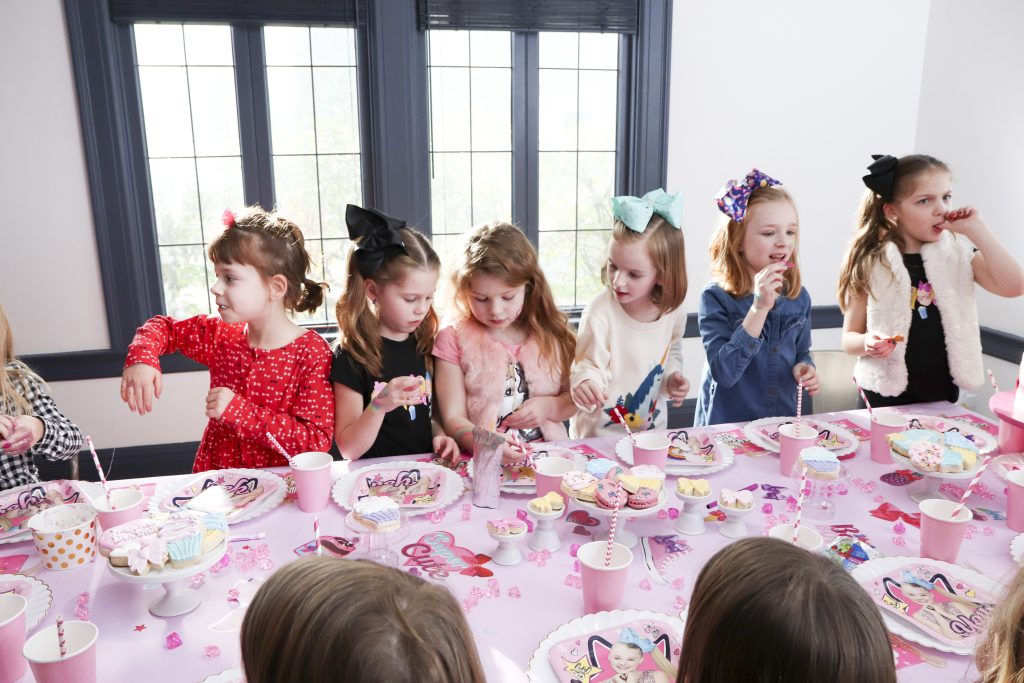 Remember those desserts I mentioned? I just have to tell you more about them, because they were absolutely amazing. First, this JoJo-inspired cake was created by my friend Andrea of Andrea Nicholas Cakes. I was blown away not only by how cute it turned out, but by the fact that EVERYTHING on it was edible. Yes, including that amazing realistic-looking bow! Talk about talent.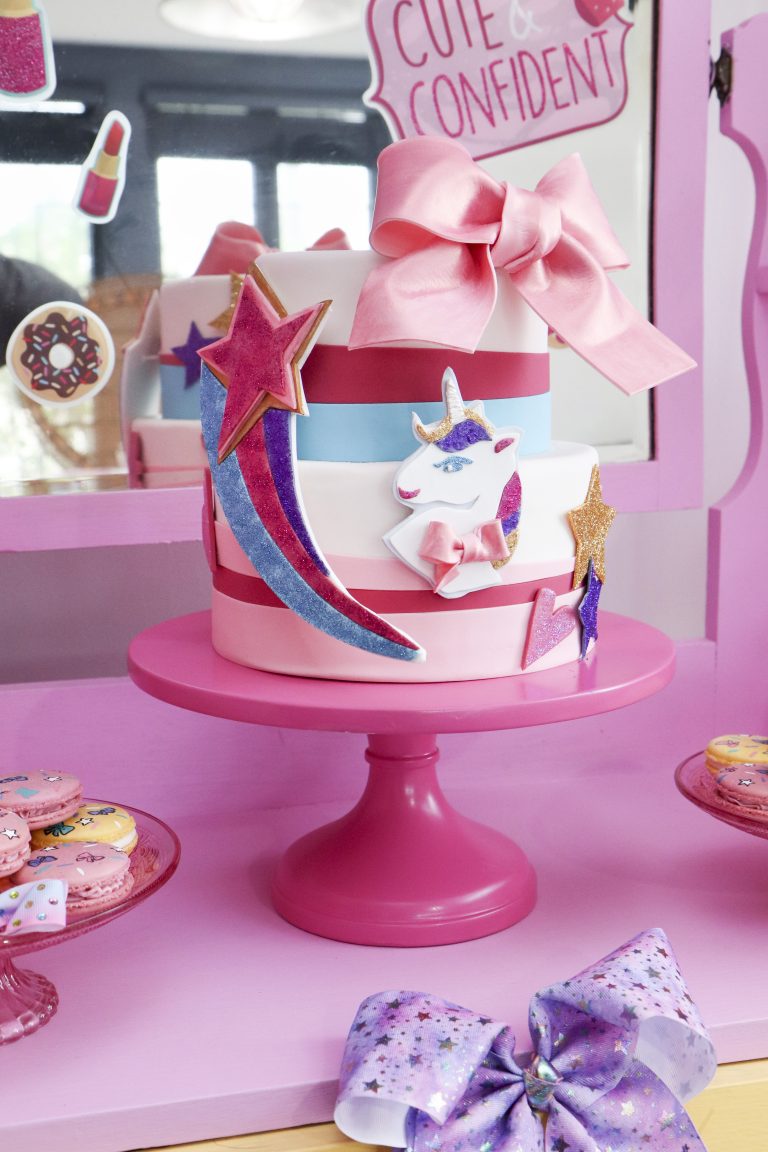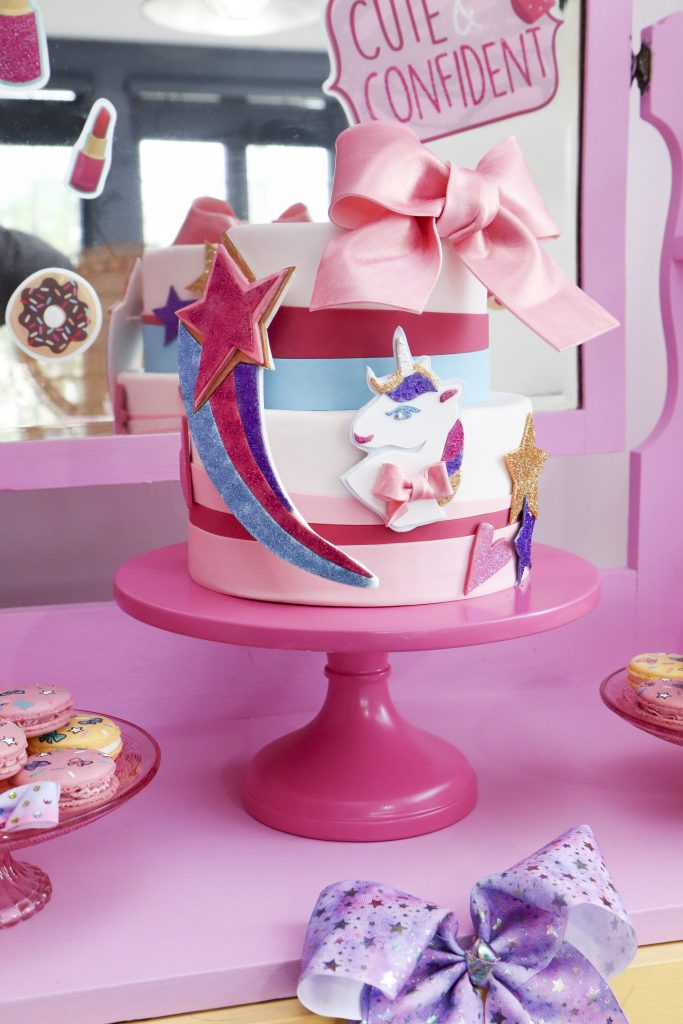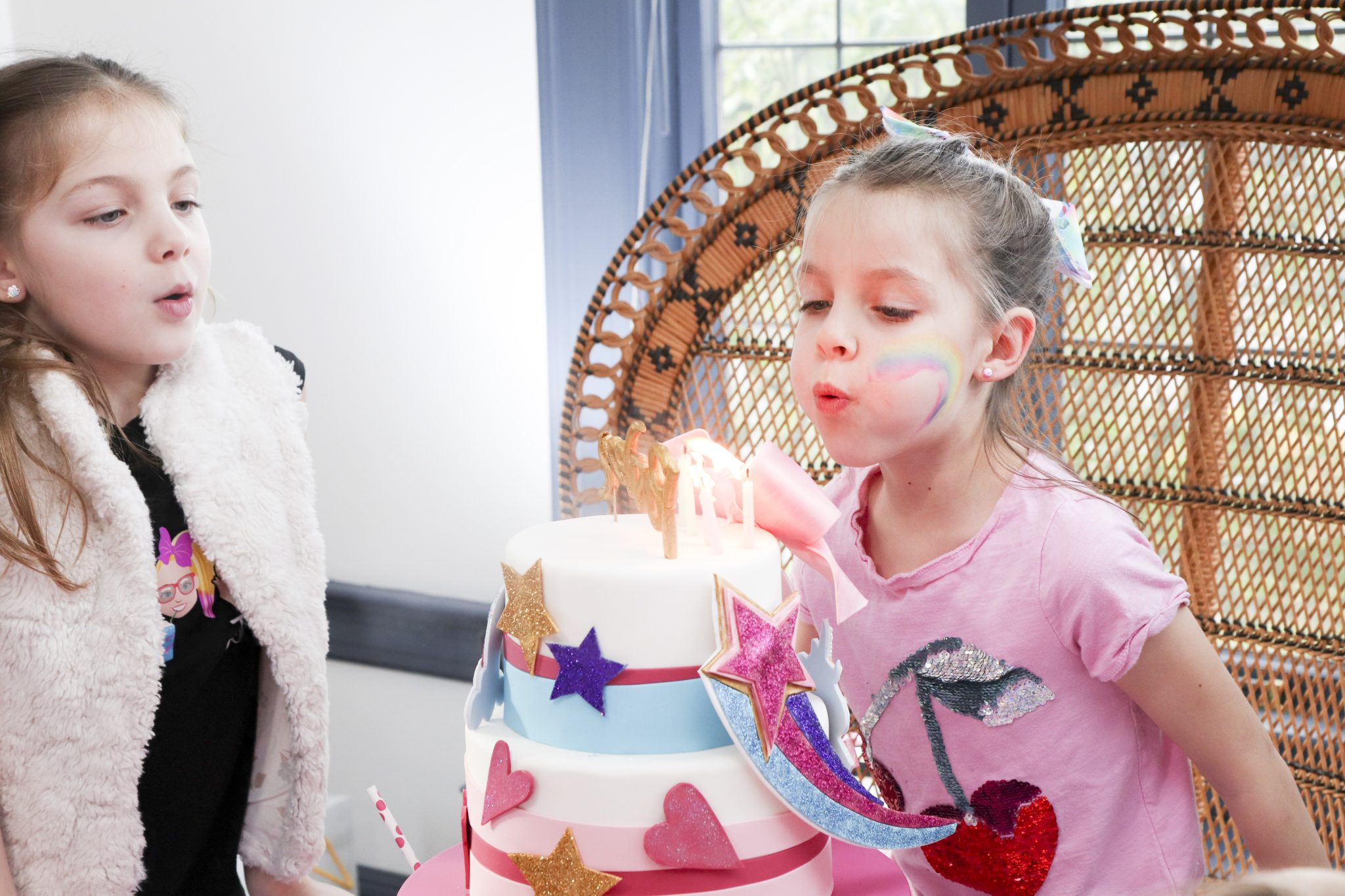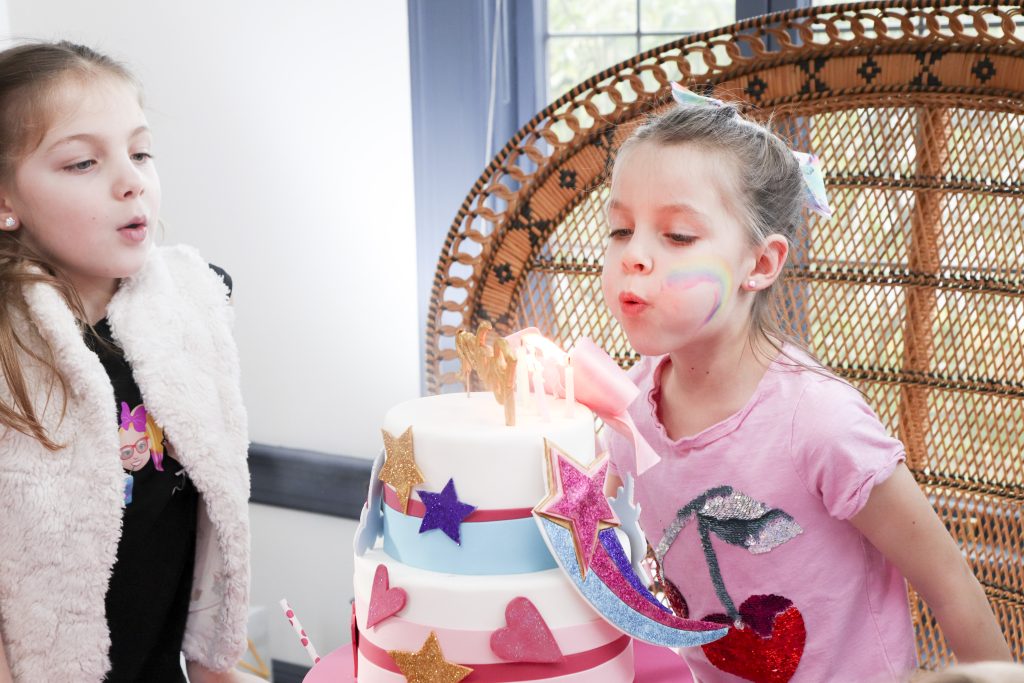 And speaking of talent…I am obsessed with these sweet little JoJo-inspired bow and star macarons, custom made for the party by the talented Carolyn of Next Door Desserts. I wasn't the only one – the girls loved them!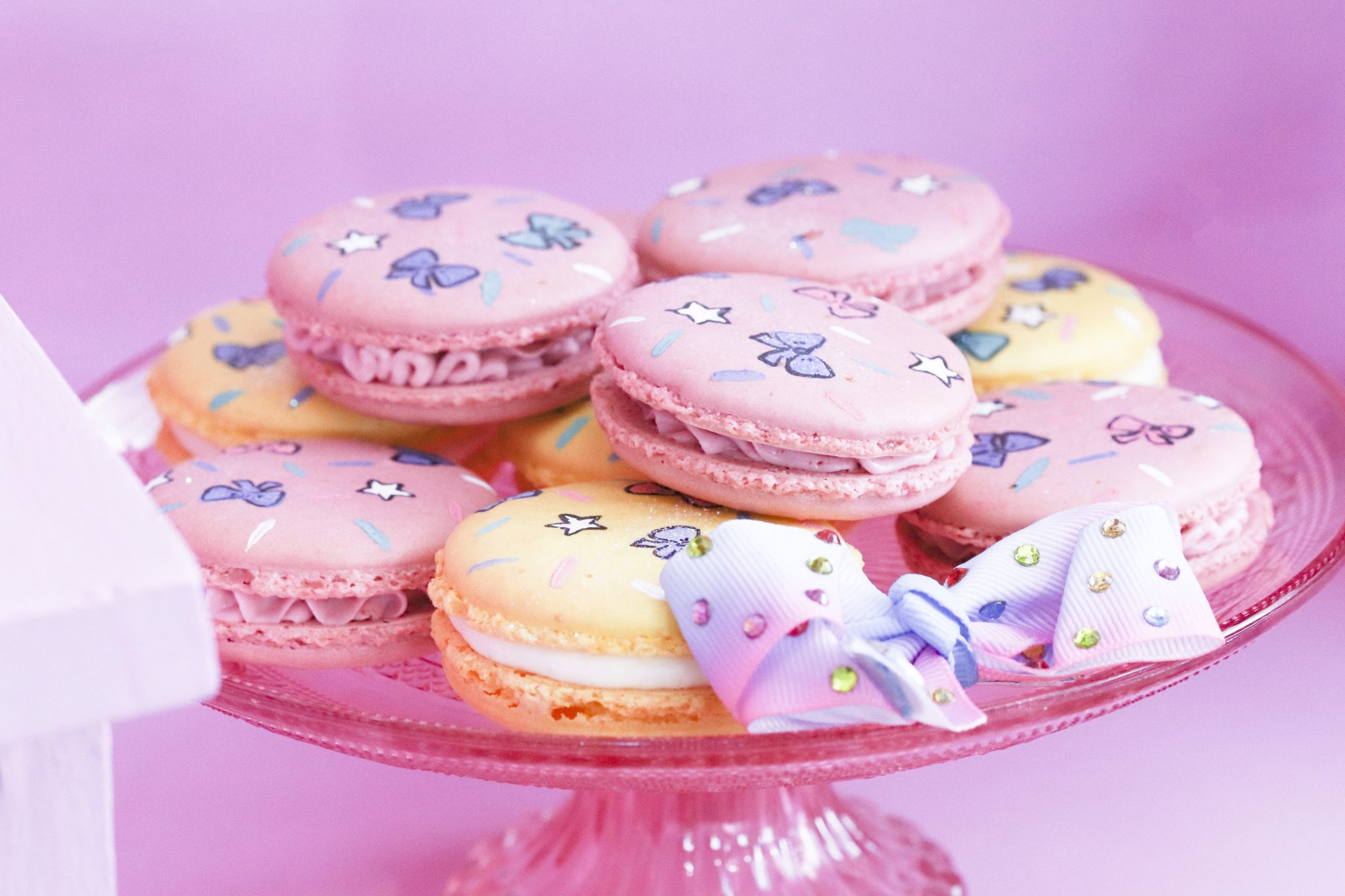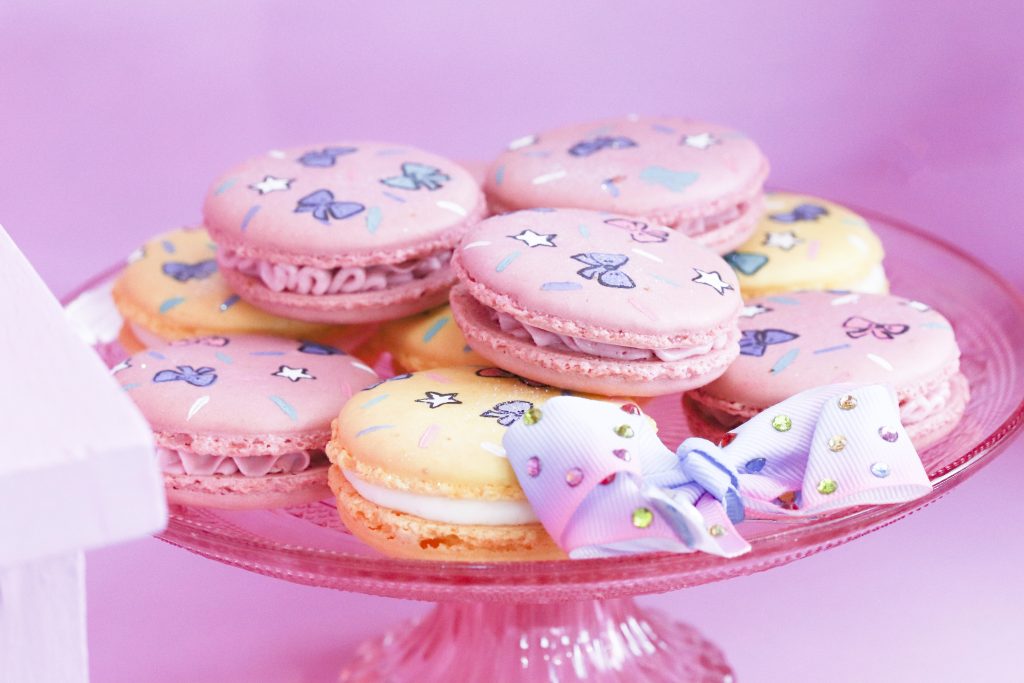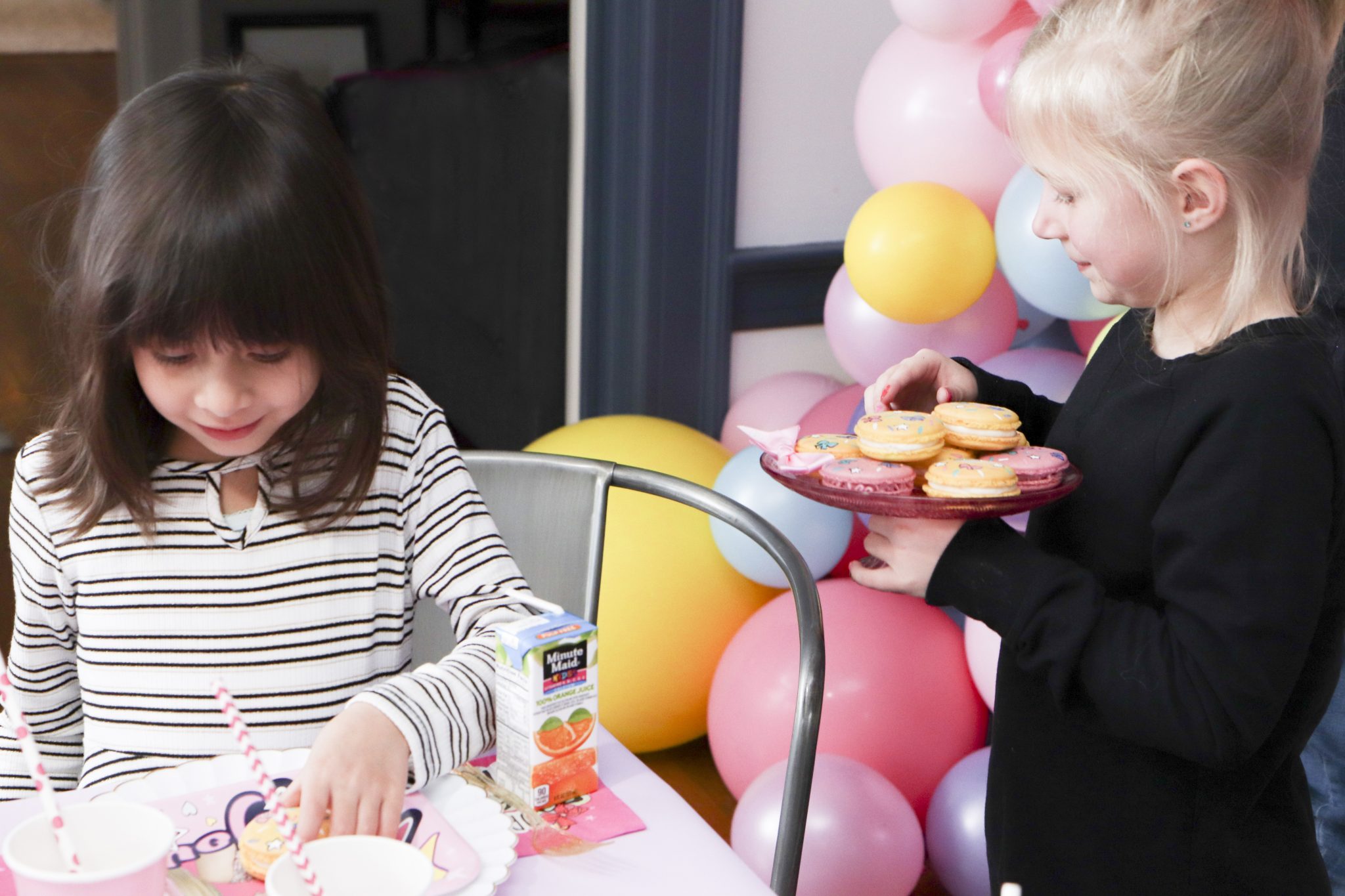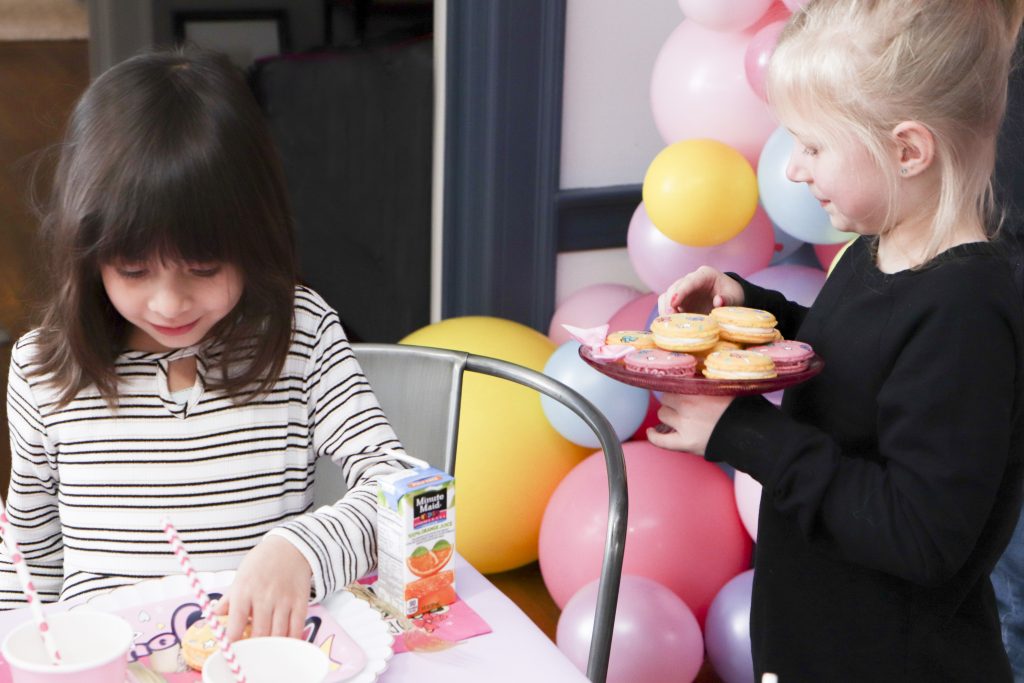 As if that wasn't enough dessert deliciousness for one party, we had to go over the top (JoJo style!!) to include these sweet custom cookie treats from Melissa of Missy P Sweets. How could we not? These cookies are what crazy big dreams are made of.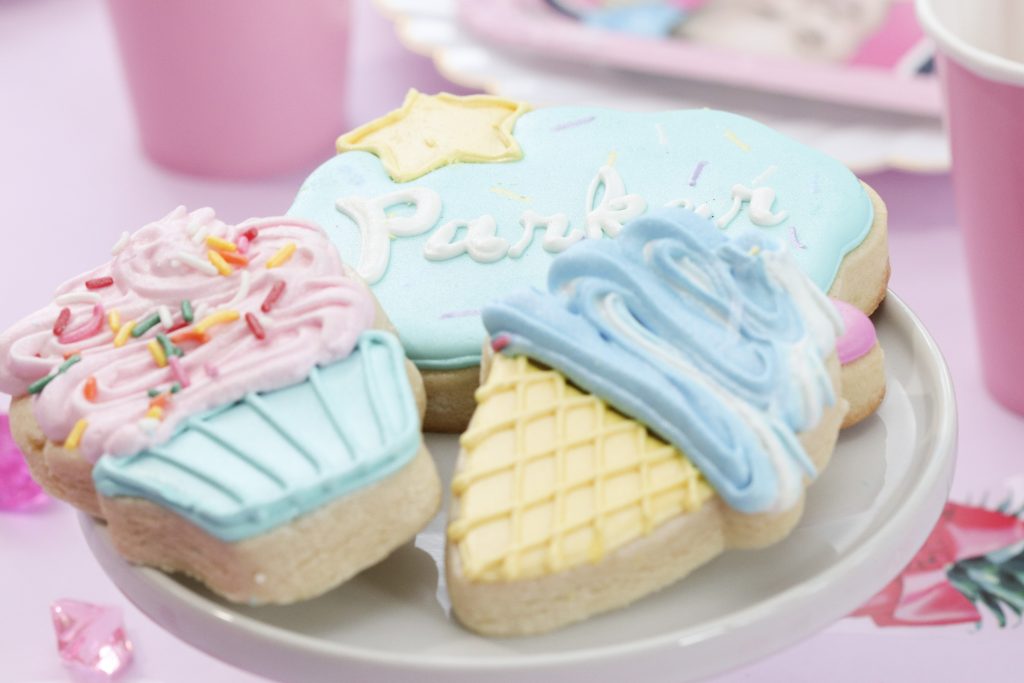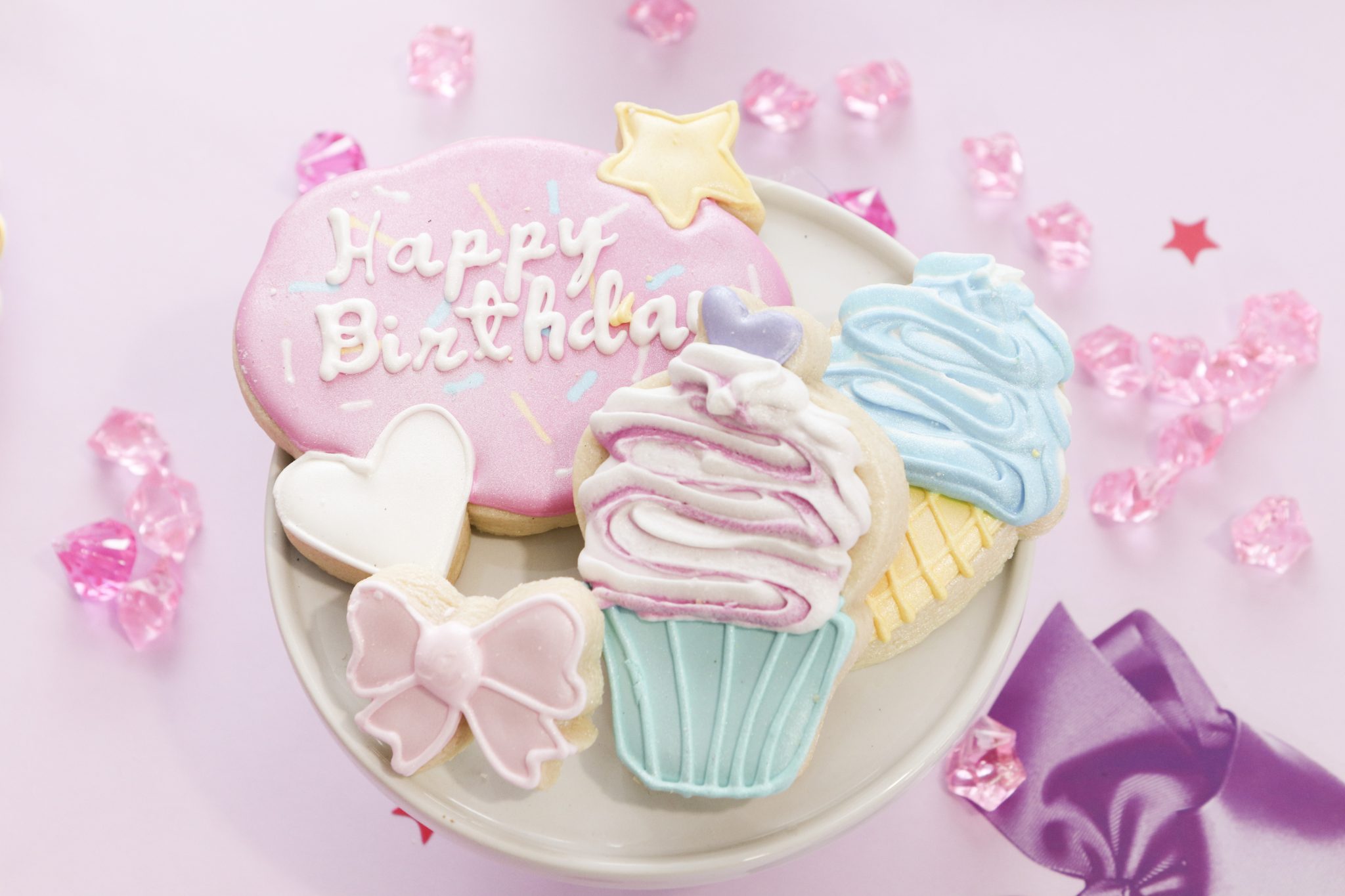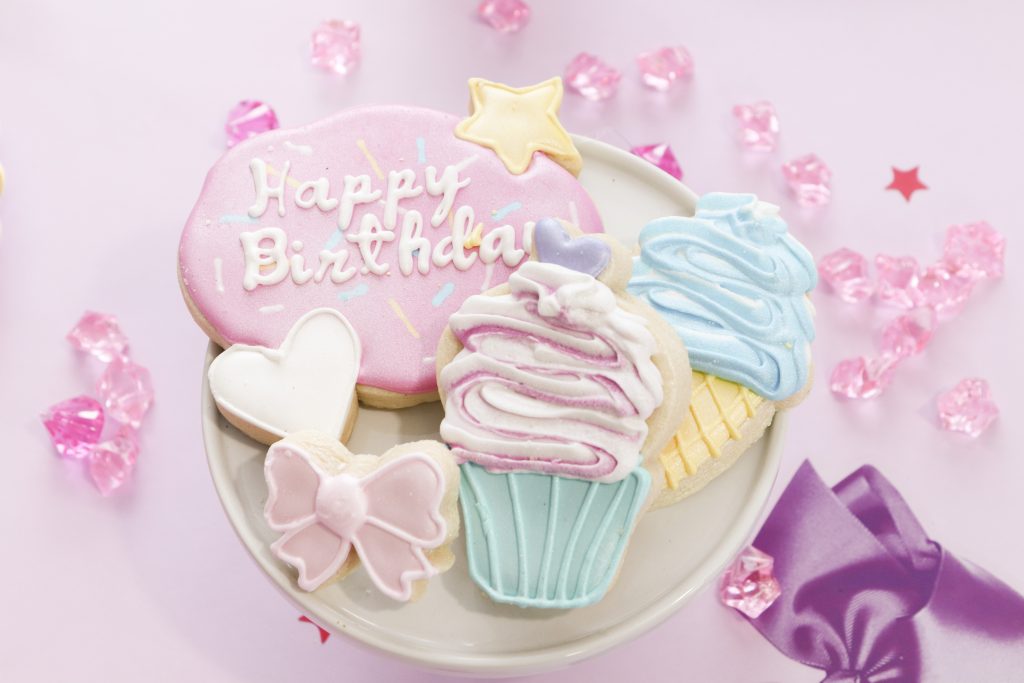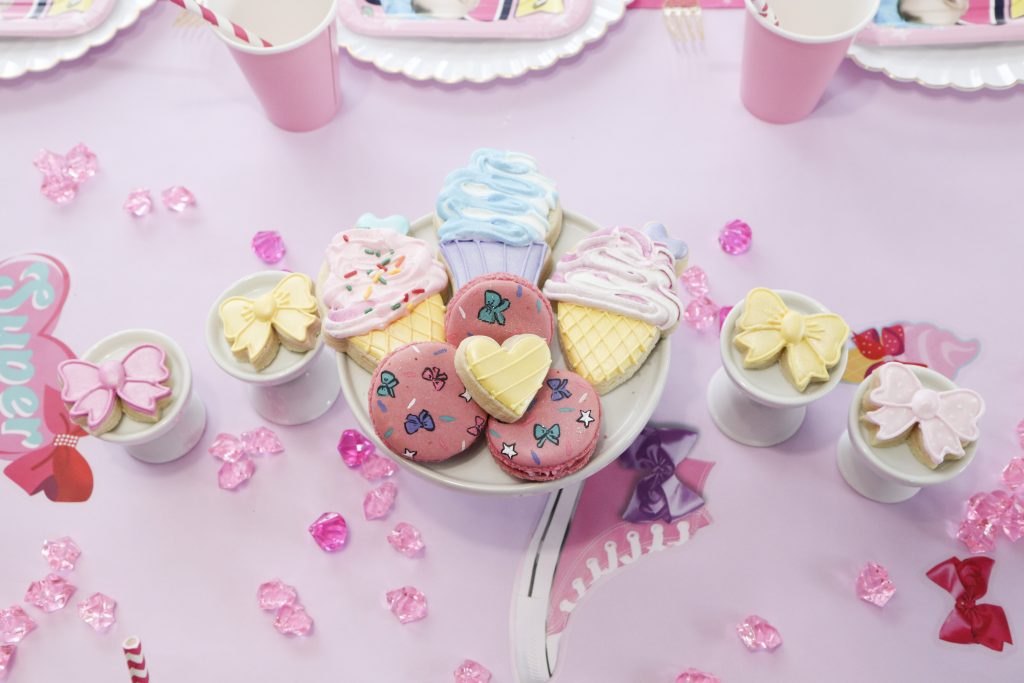 With all of those delectable desserts available, we had to make sure everyone was also hydrated. That's why I created a JoJo's Juice Bar with water and different types of juice for the girls to grab themselves.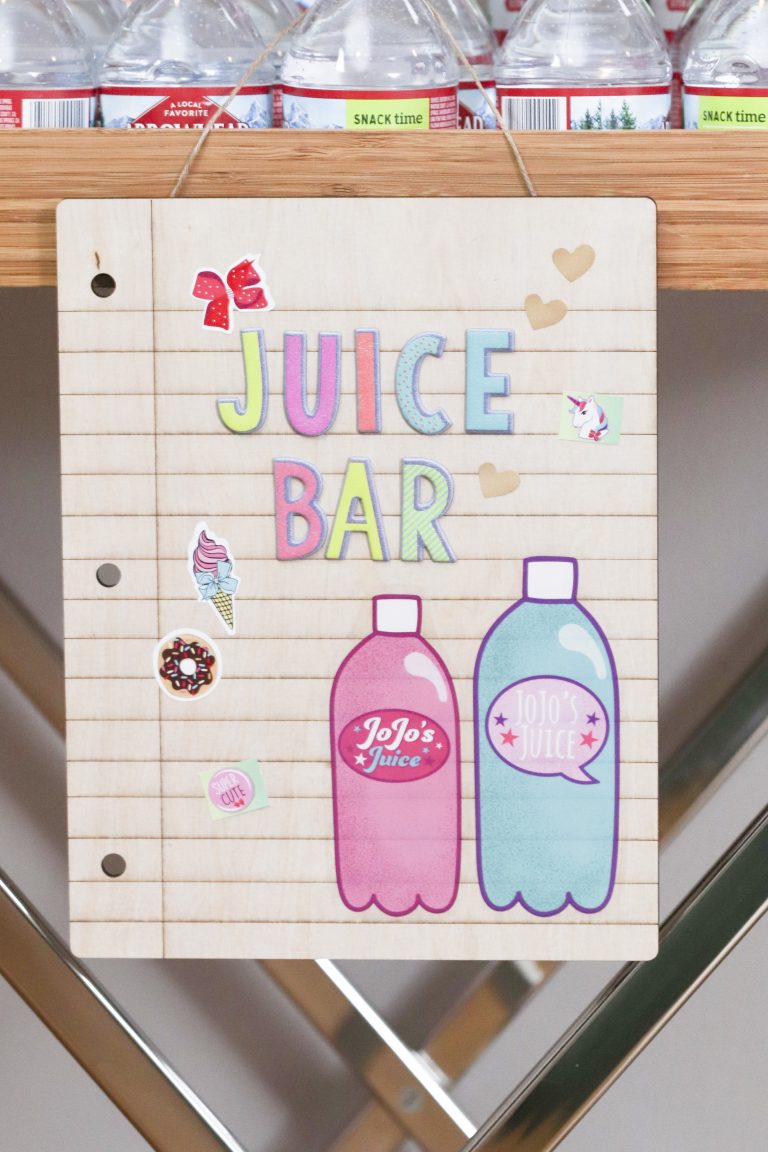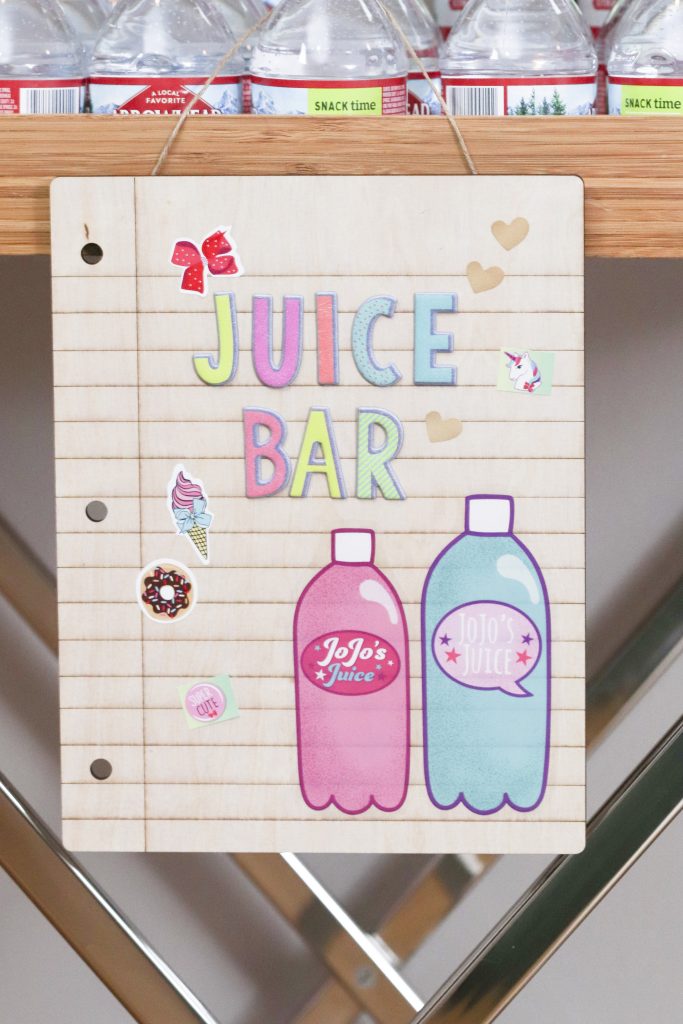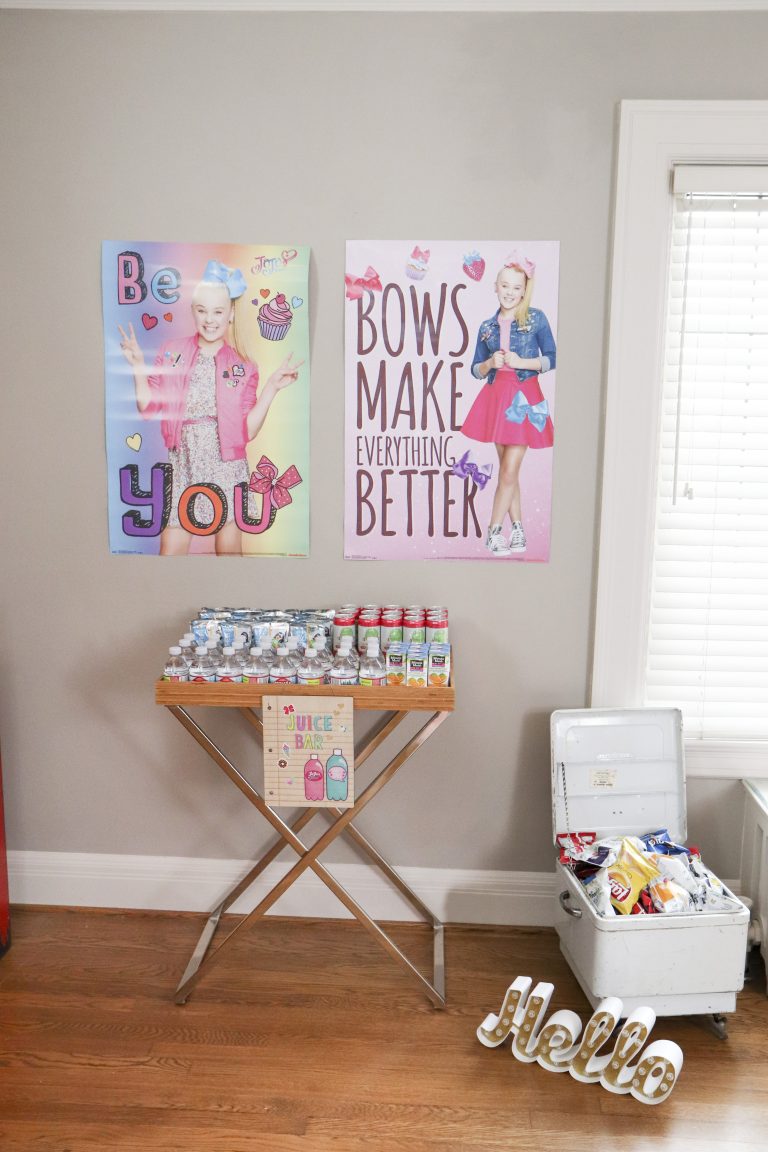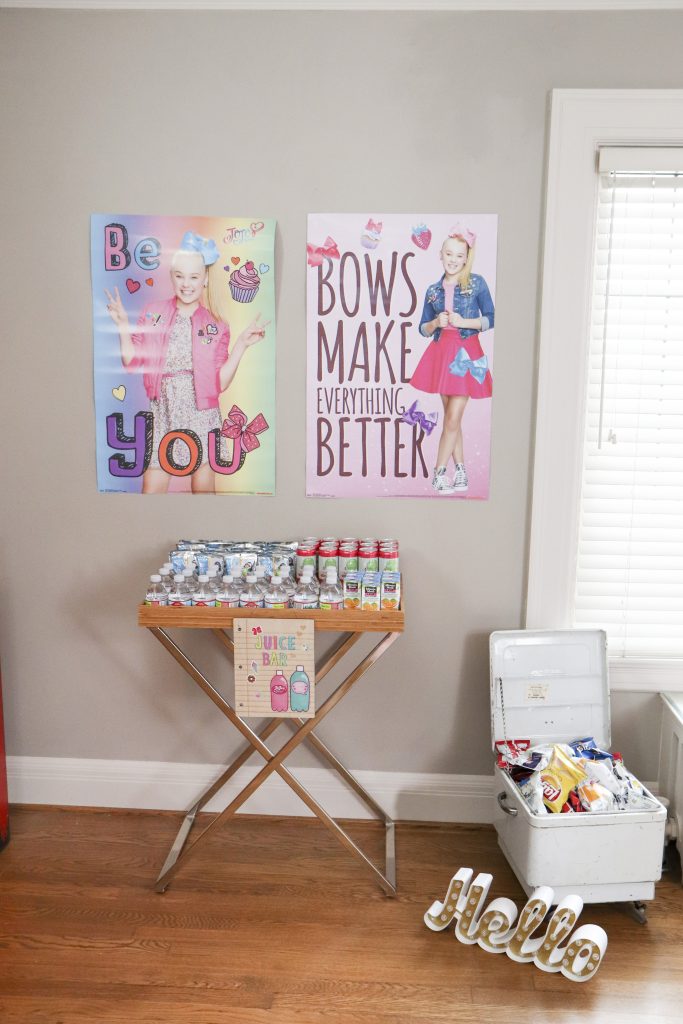 While several of the activity stations at the party provided keepsake favors for the guests (read about the activity stations in my next post!), I also provided some extra favors in the form of glow stick bracelets and cupcake scented JoJo Bow bath bombs.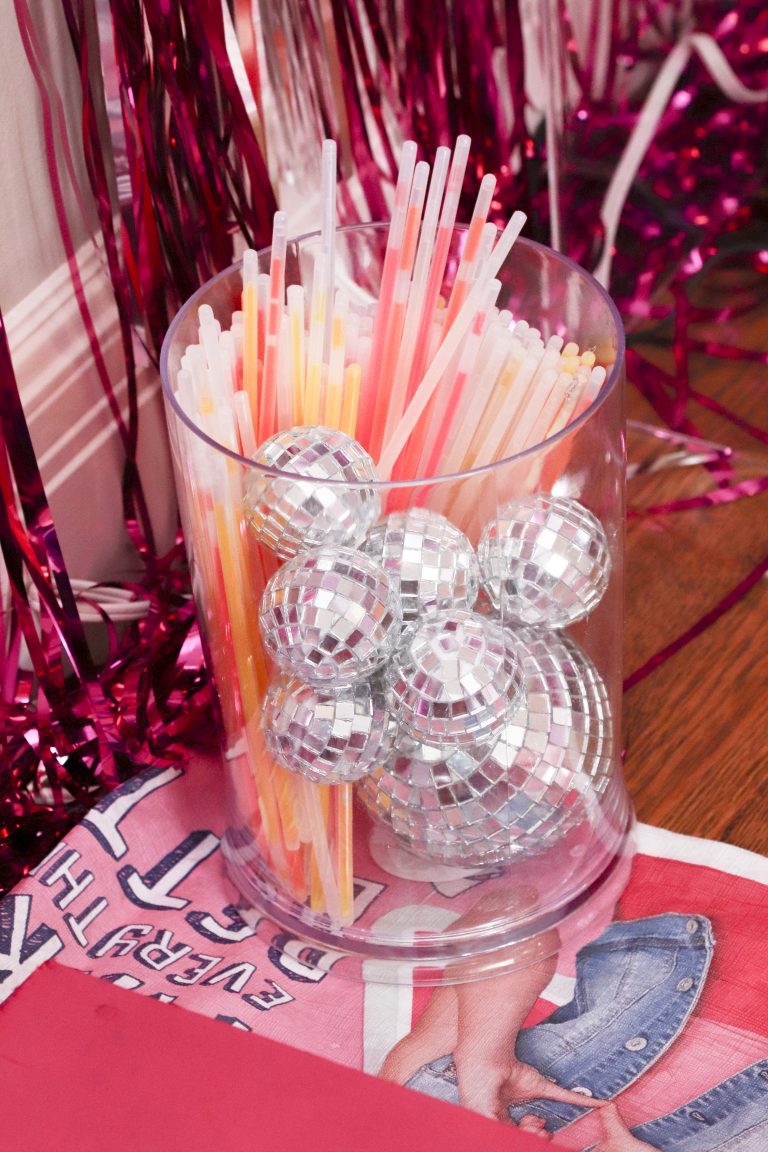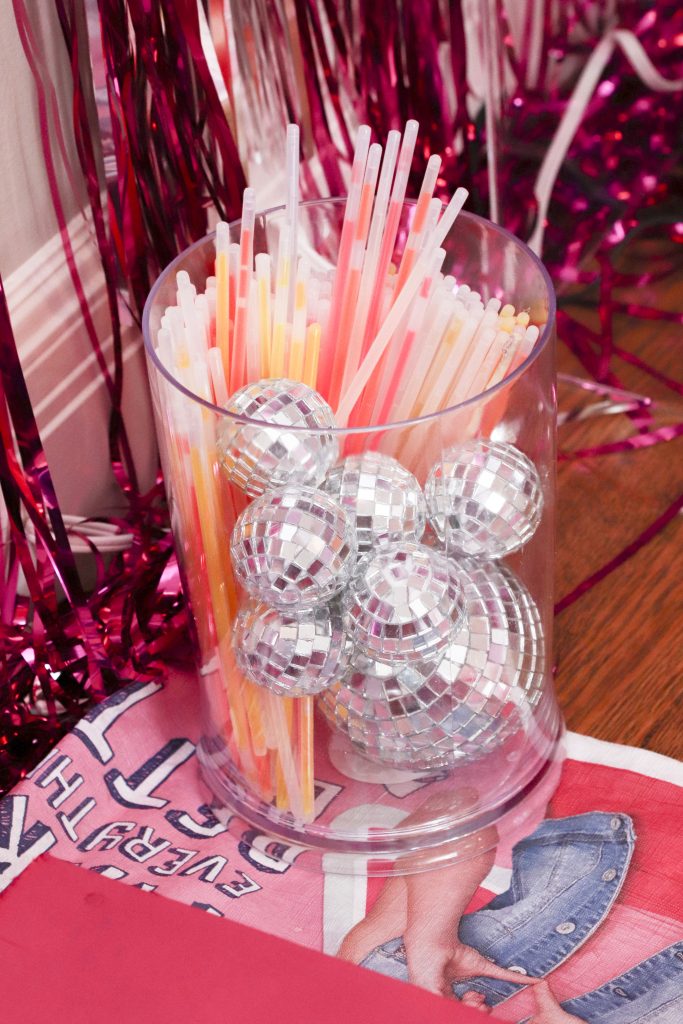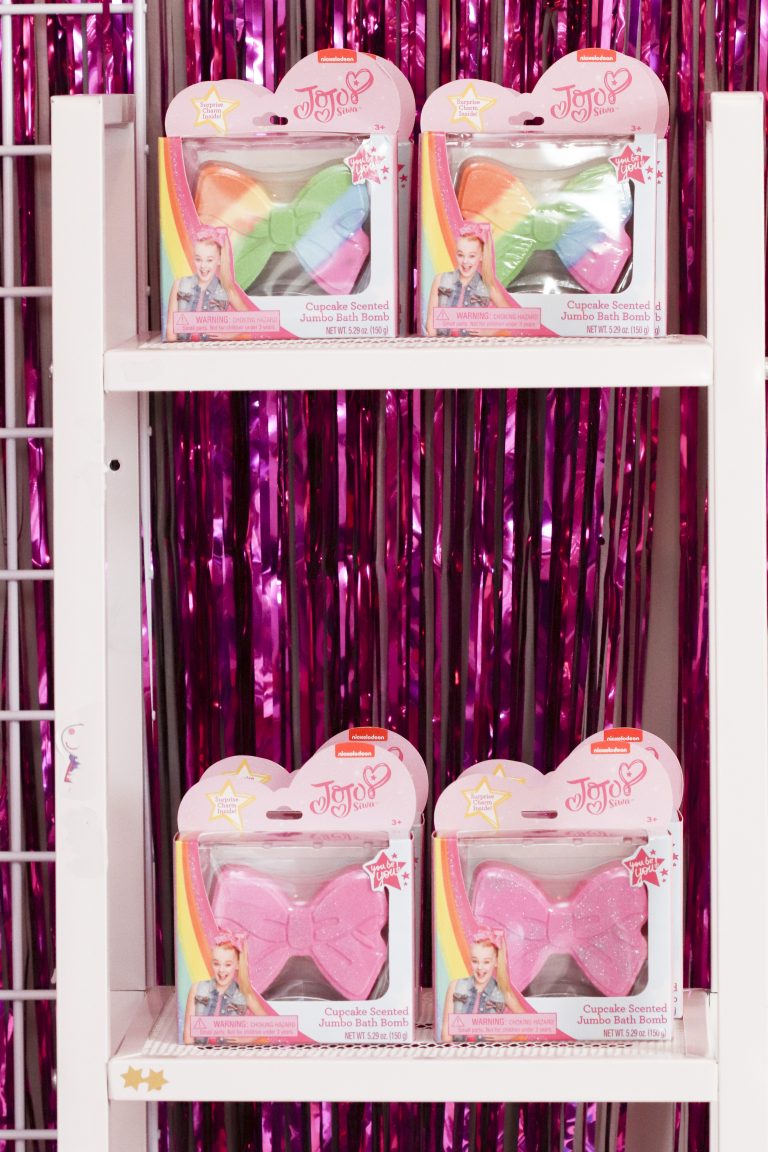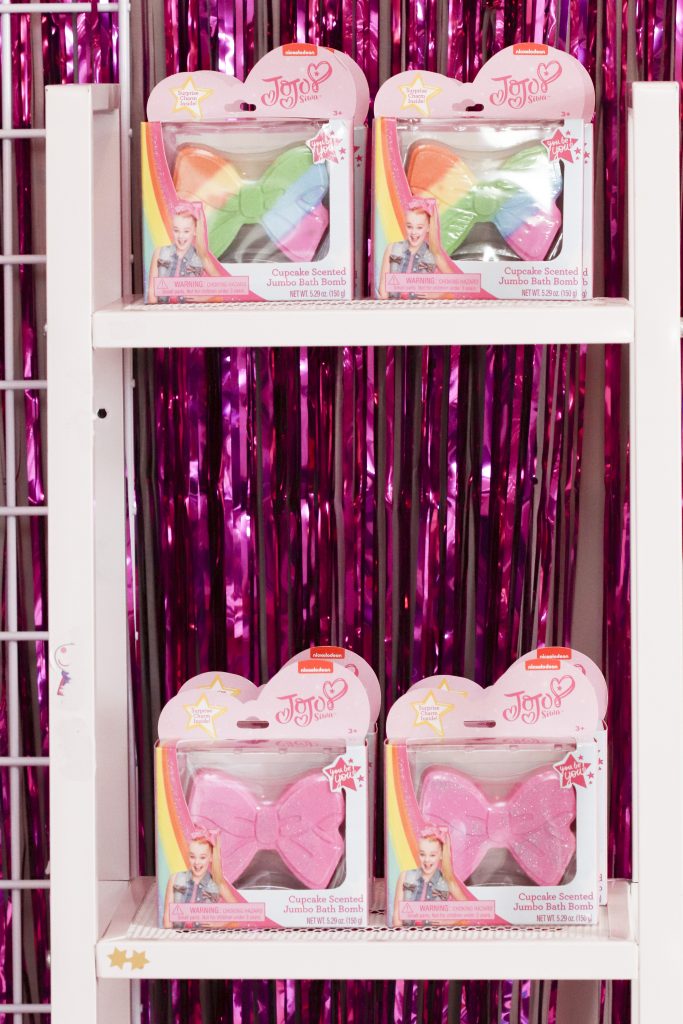 Finally, just to add some extra flair around the room (we had to do it big, right?), I added JoJo balloons, and plenty of fun and colorful props.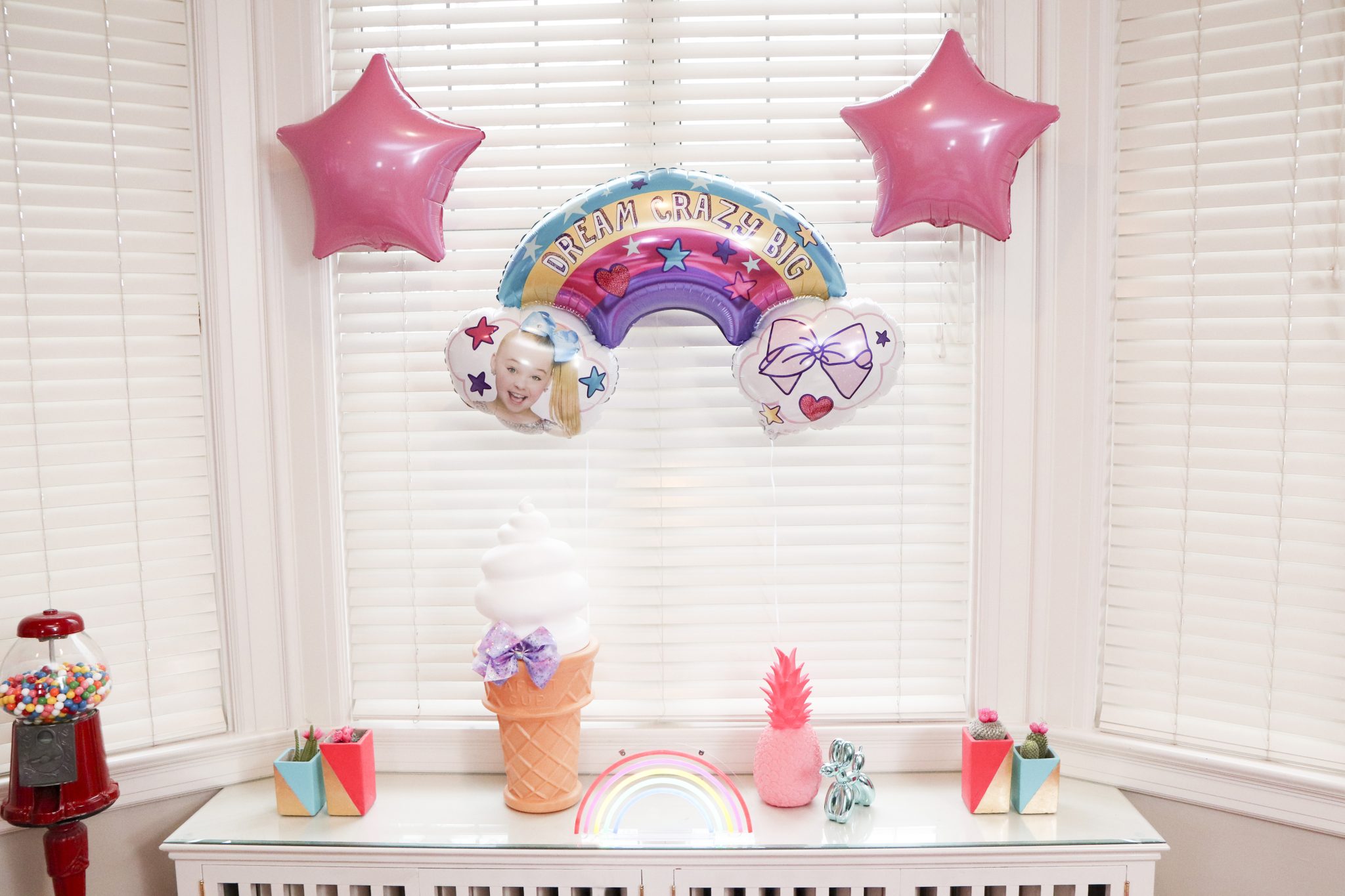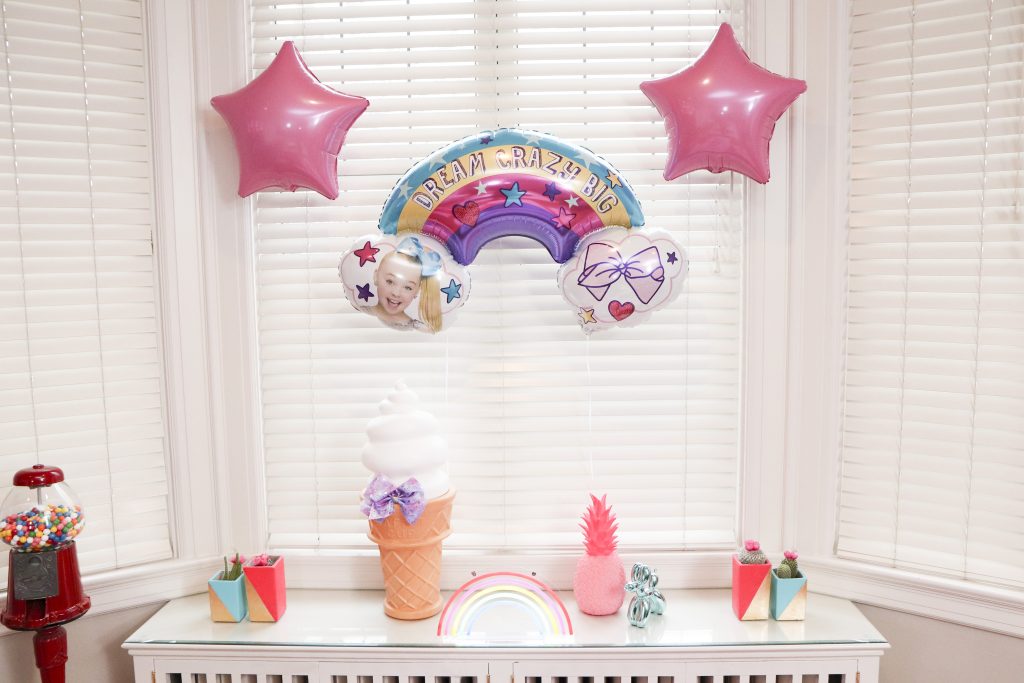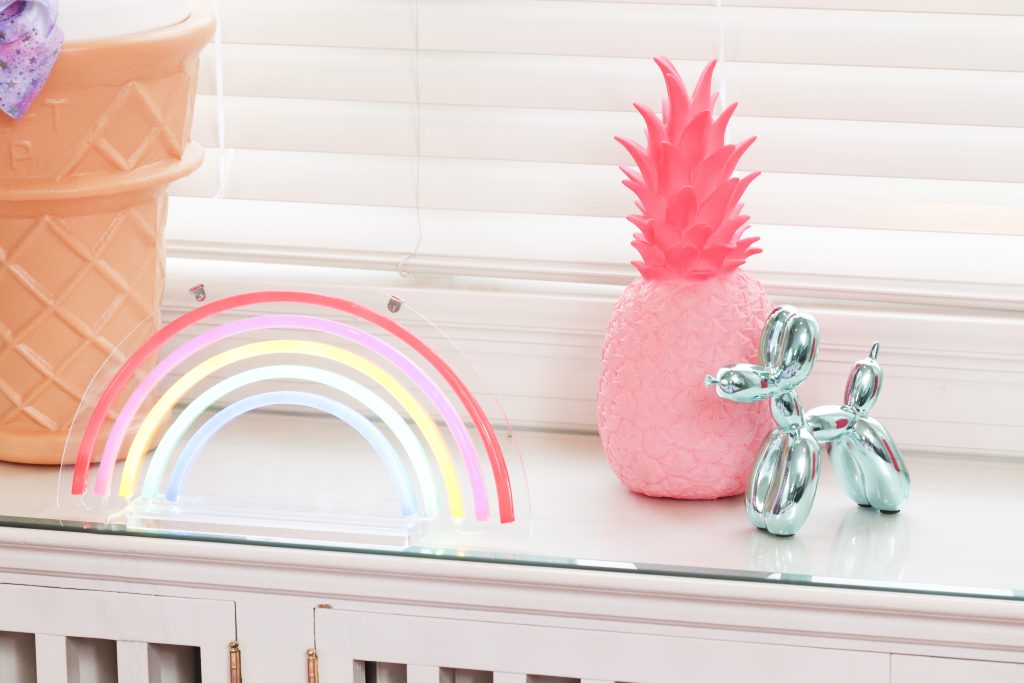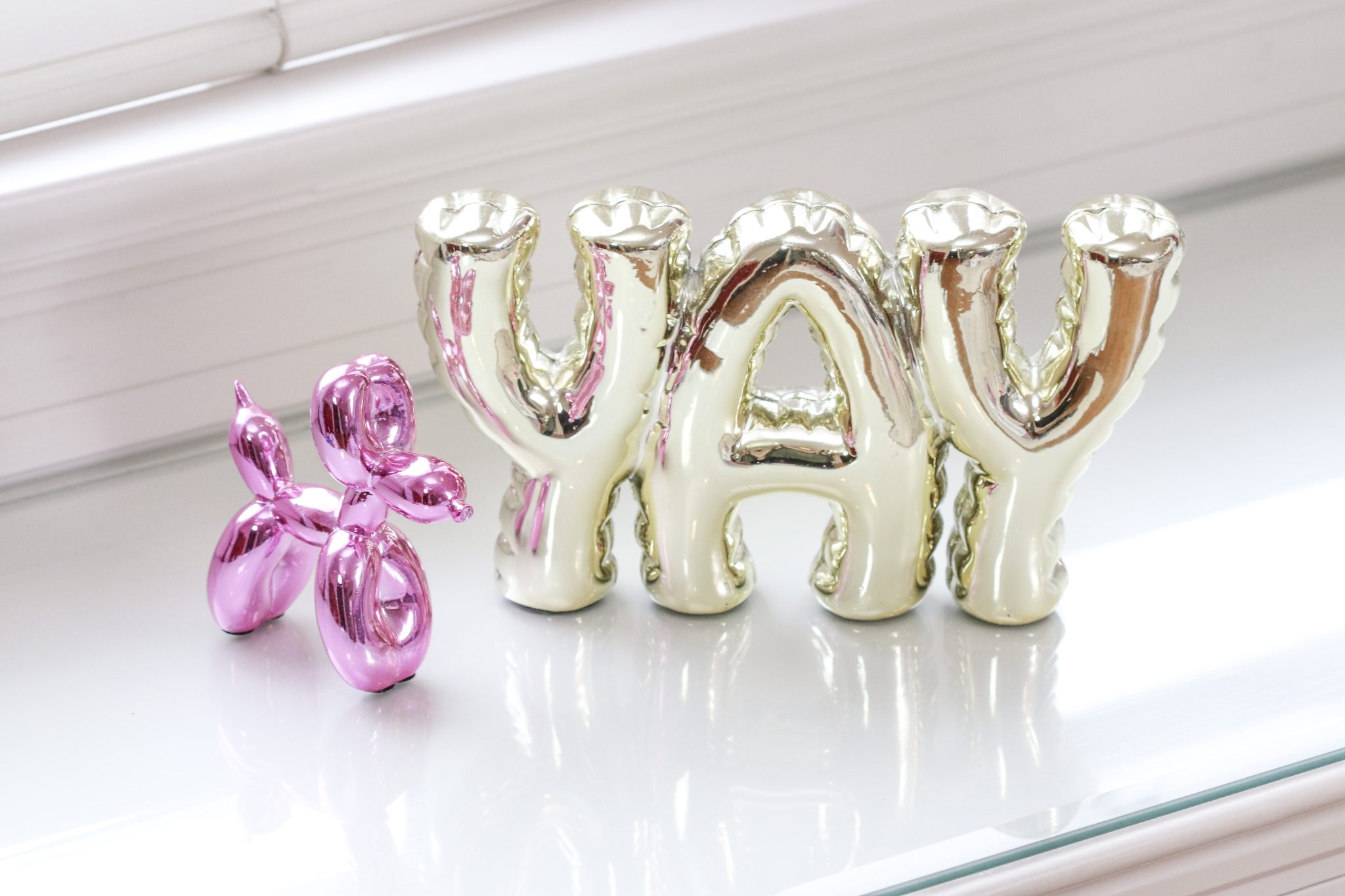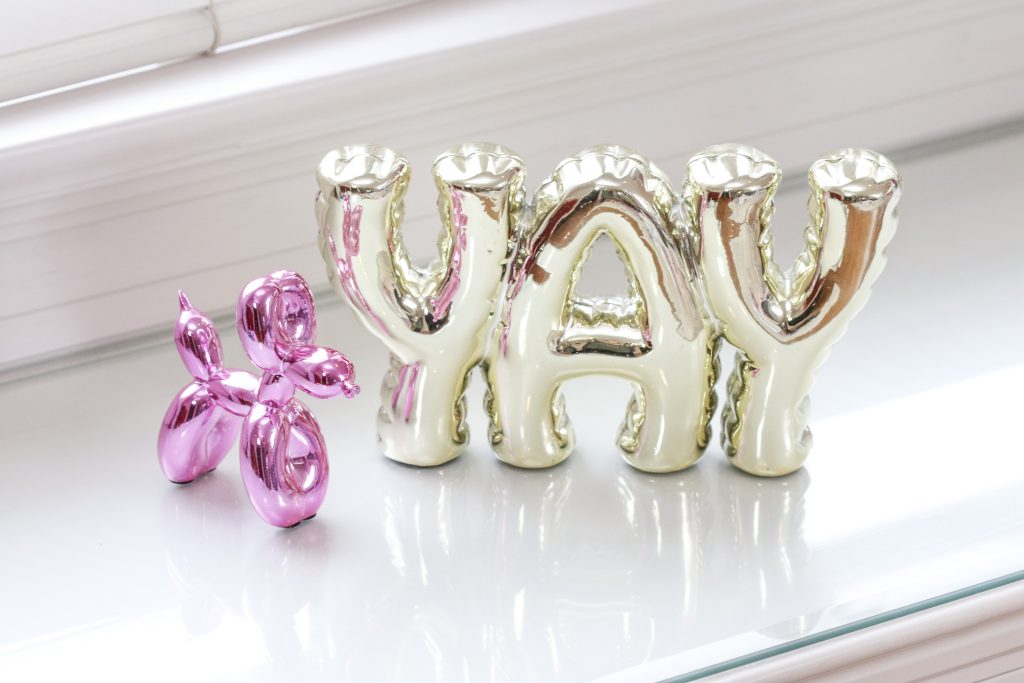 By far my favorite decoration for this party was this custom made acrylic sign for Parker, created for us by Atomic Kraftworks. It is just so perfect, and Parker was thrilled to see her name written in JoJo font with her signature heart.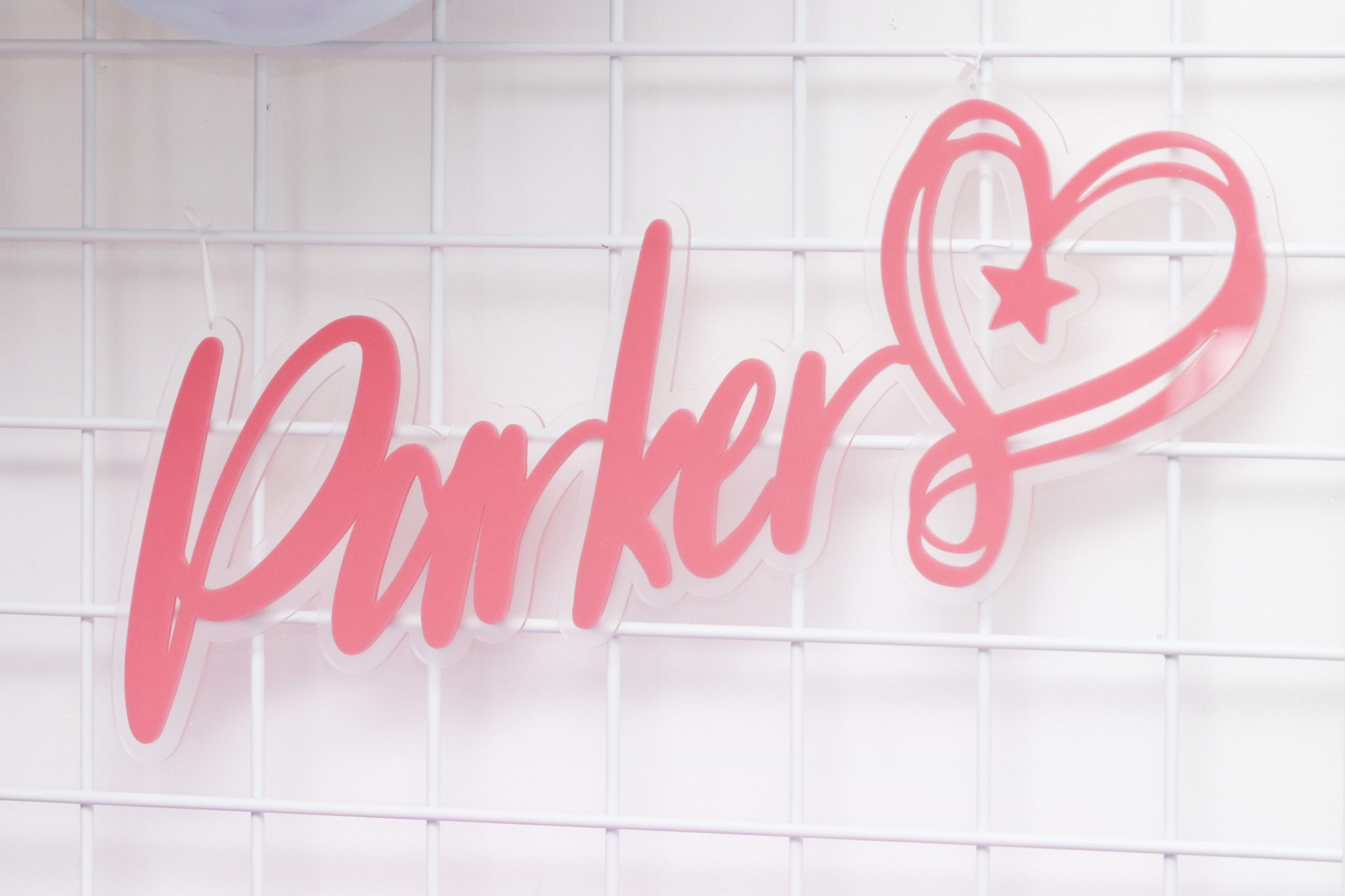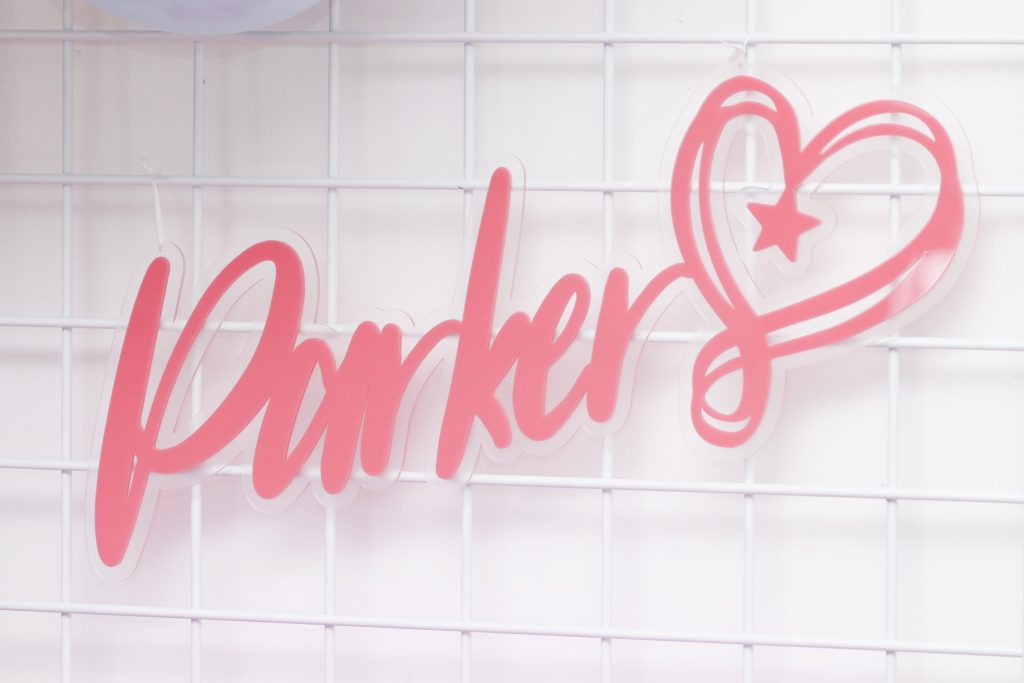 There was no way this party wouldn't be filled with fun and smiles. Everything was so bright, colorful, and cheery, which is what JoJo Siwa is all about. Don't forget to check out my next post for all of the details on our super fun JoJo Siwa Party activity ideas!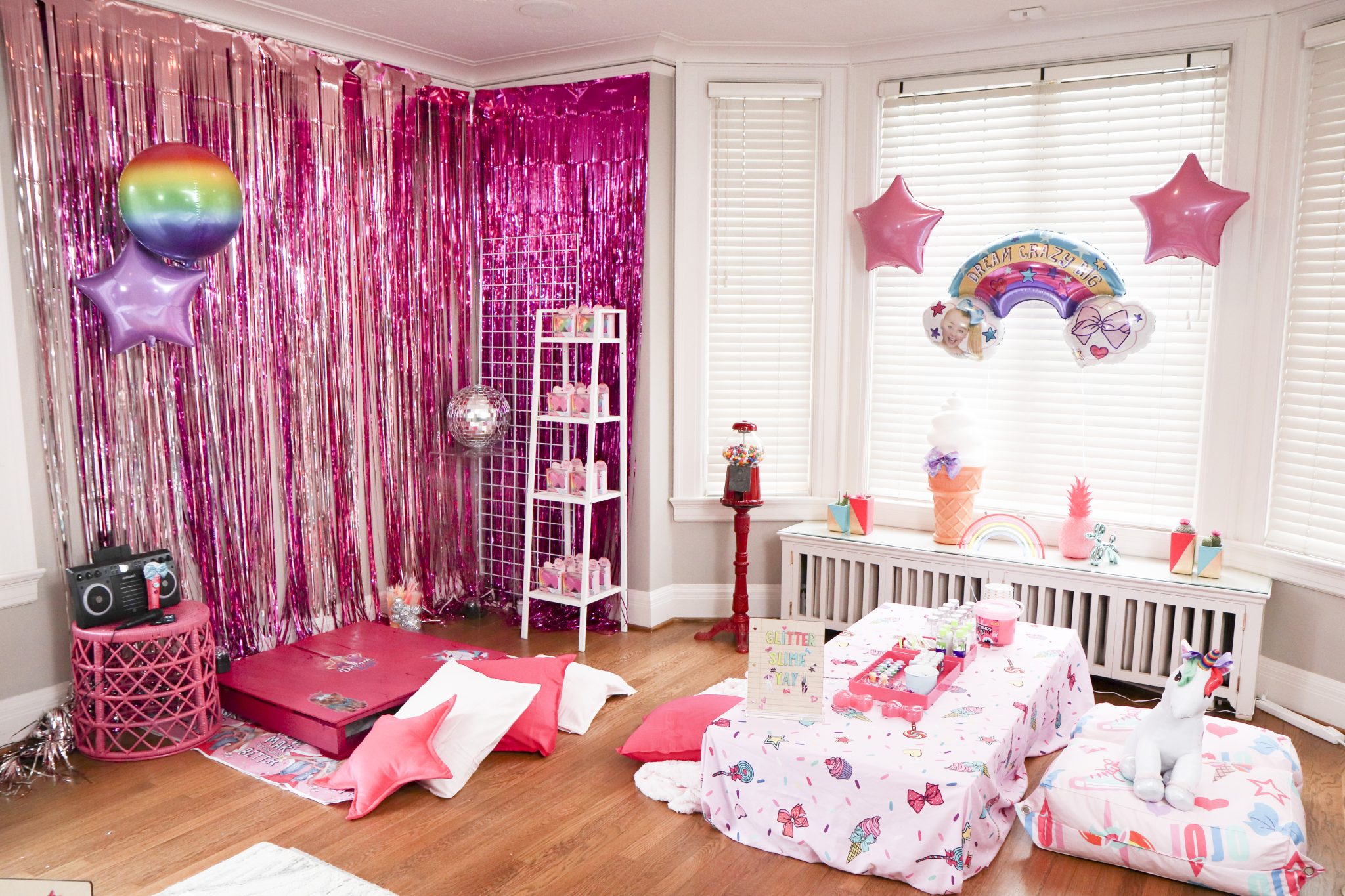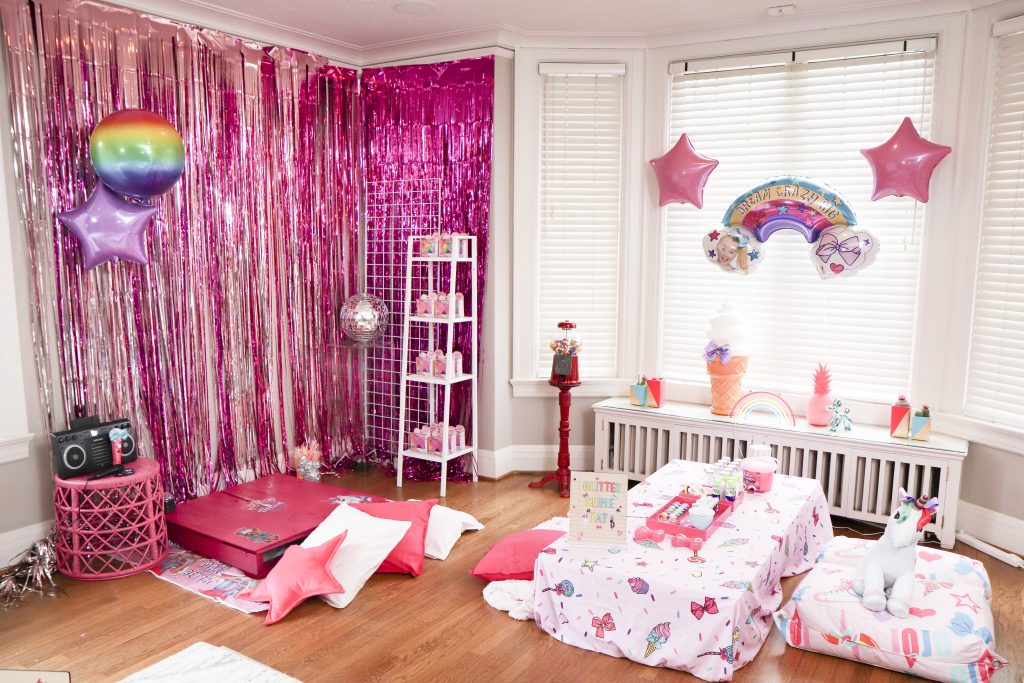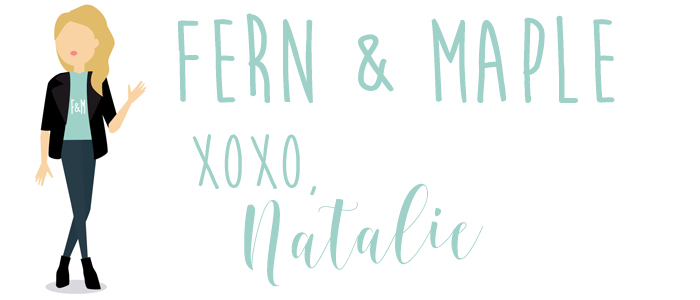 PIN FOR LATER: