The dancer, singer, actress extraordinaire JoJo Siwa is everywhere nowadays. Spreading her positive messages of being bold, brave, strong, and confident in who you are, all while brightening the world with lots and LOTS of color and glitter. This year, I decided to throw my daughter Parker a JoJo Siwa-themed Birthday Party!
If your little Siwanatorz** are as obsessed with JoJo as Parker is, you can check out my previous post to find all the details about how I styled the party, and read on here to get some super fun ideas for JoJo-themed activity ideas!
**Note: "Being a Siwanator [nickname for her fans] means being confident, positive and supportive of others. Sometimes it means building a wall around you — and I'm not talking about the kind you make with bricks. I'm talking about the imaginary kind that keeps the haters away."
The first station I set up was an art station. This was really easy using JoJo Play Pack coloring books. I added plenty of crayons, markers, and fun JoJo stickers to the middle of the table to inspire the bold, brave, and beautiful girls' creativity!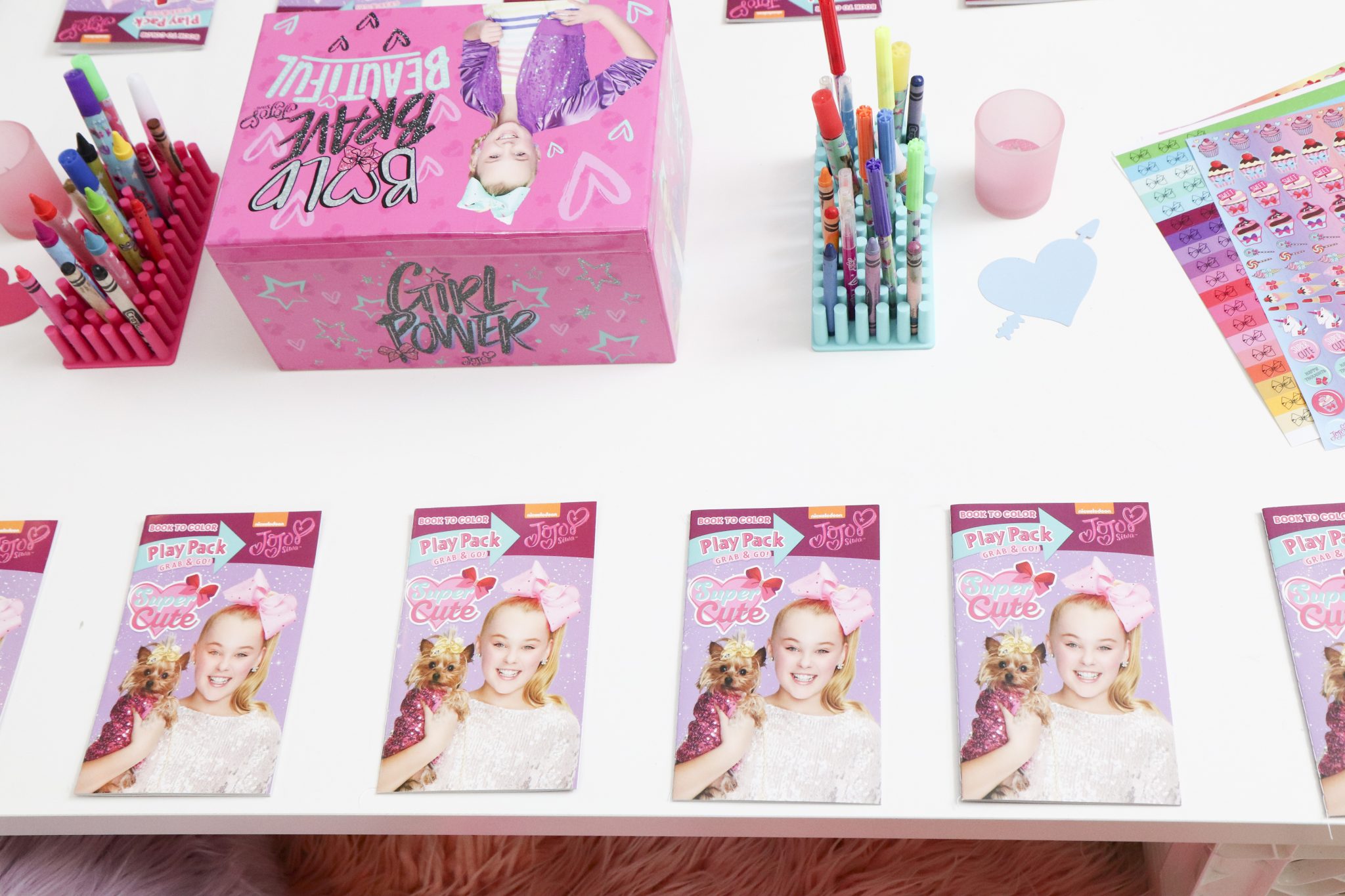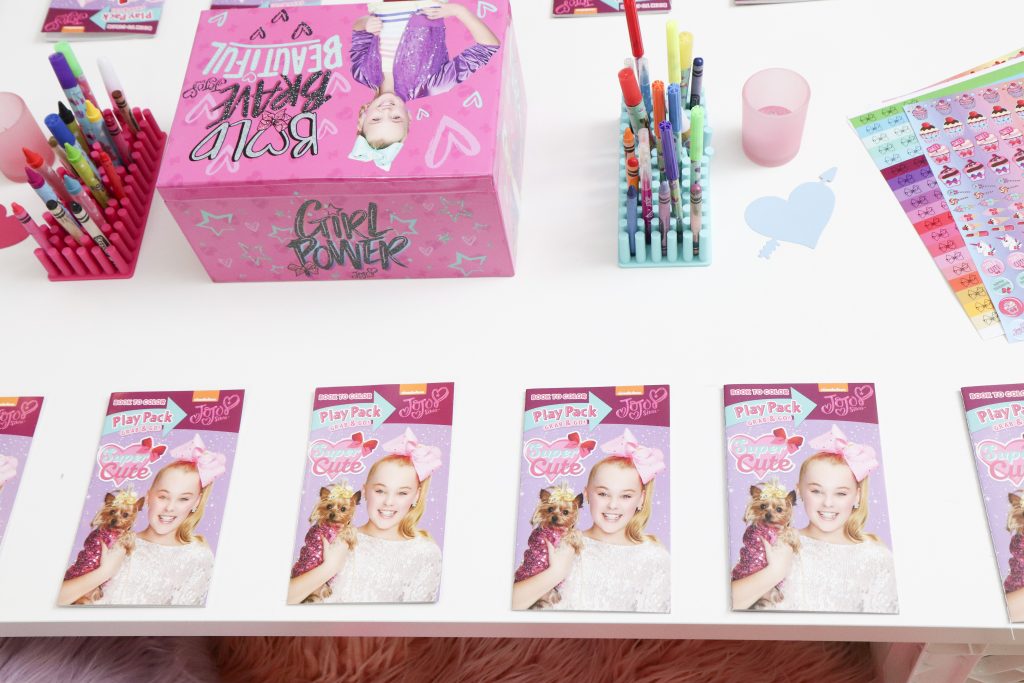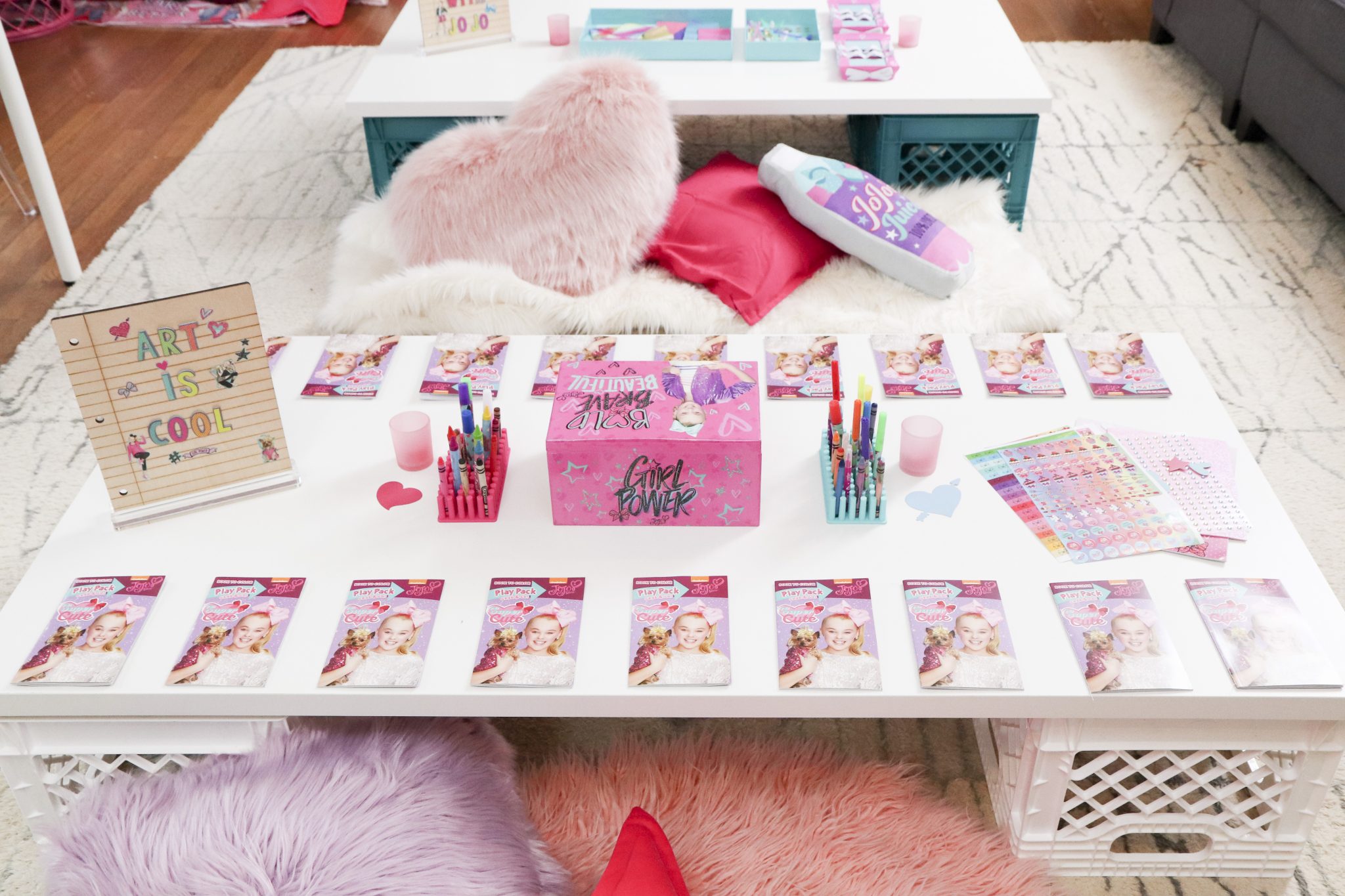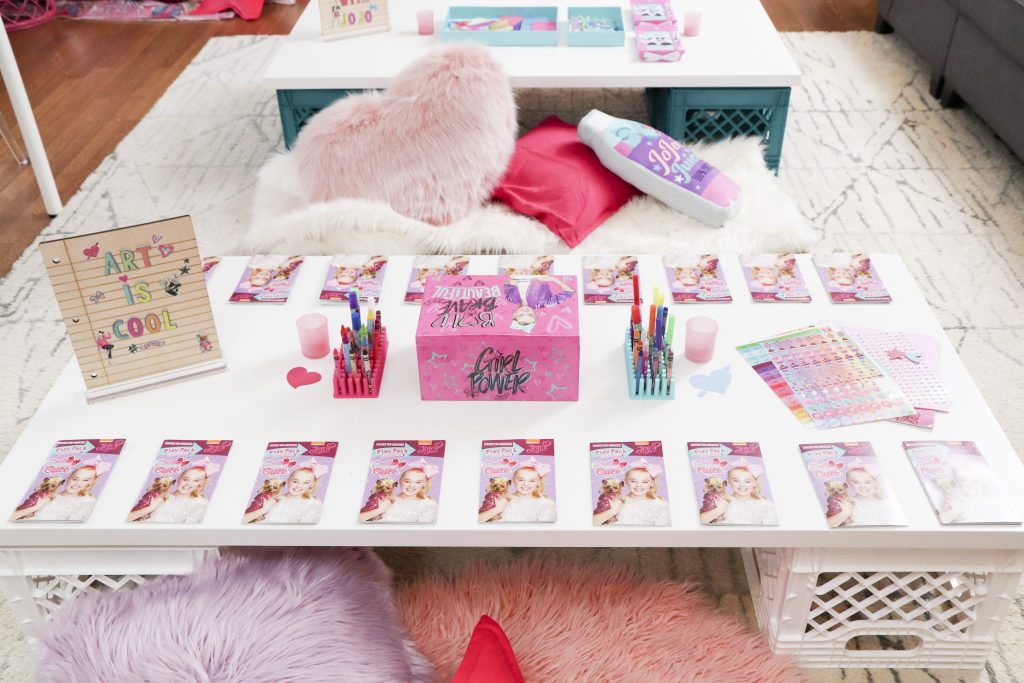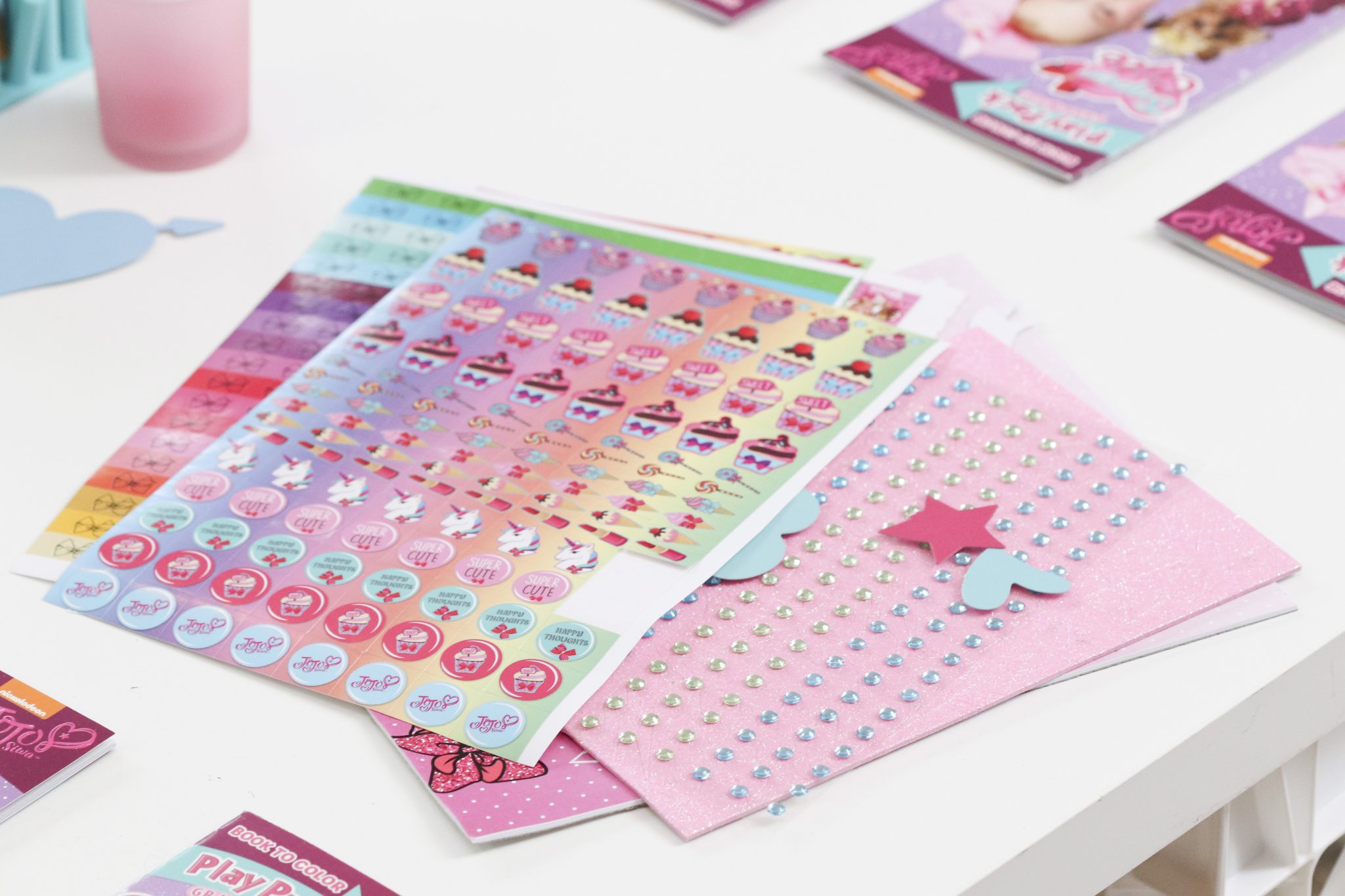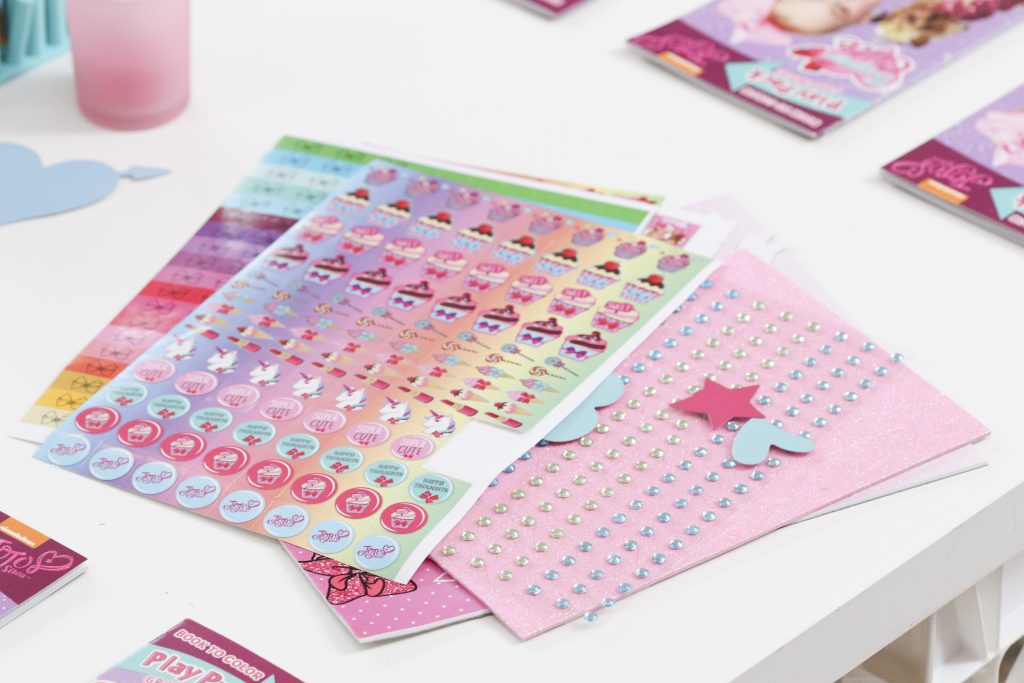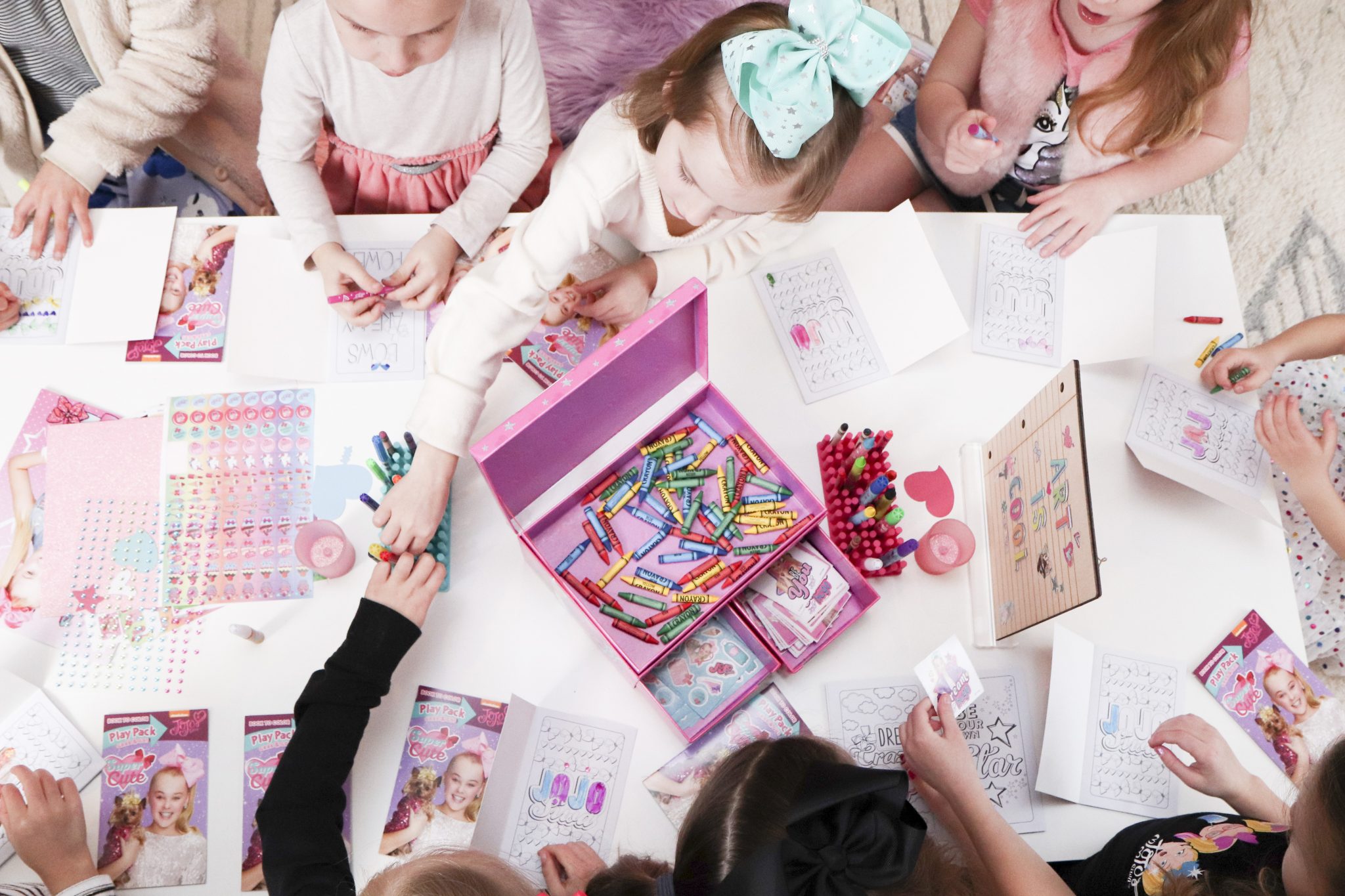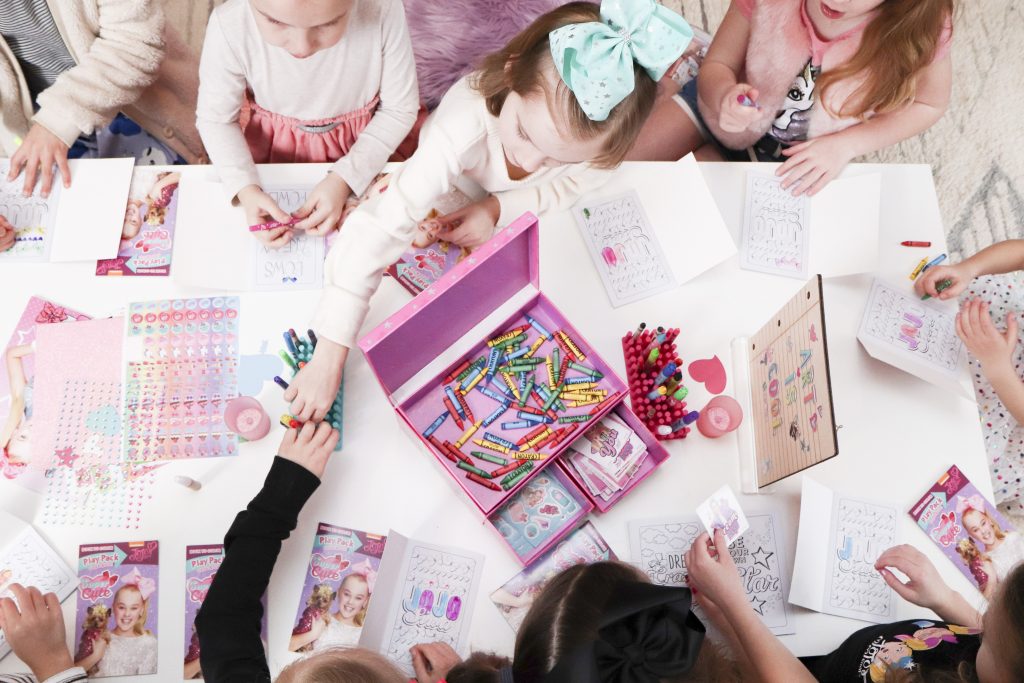 No JoJo Siwa party would be complete without JoJo's signature accessory. As JoJo always says, "Bows make everything better!". I set out all of the materials the girls would need to create their very own big bows at my Bow Making with JoJo activity station.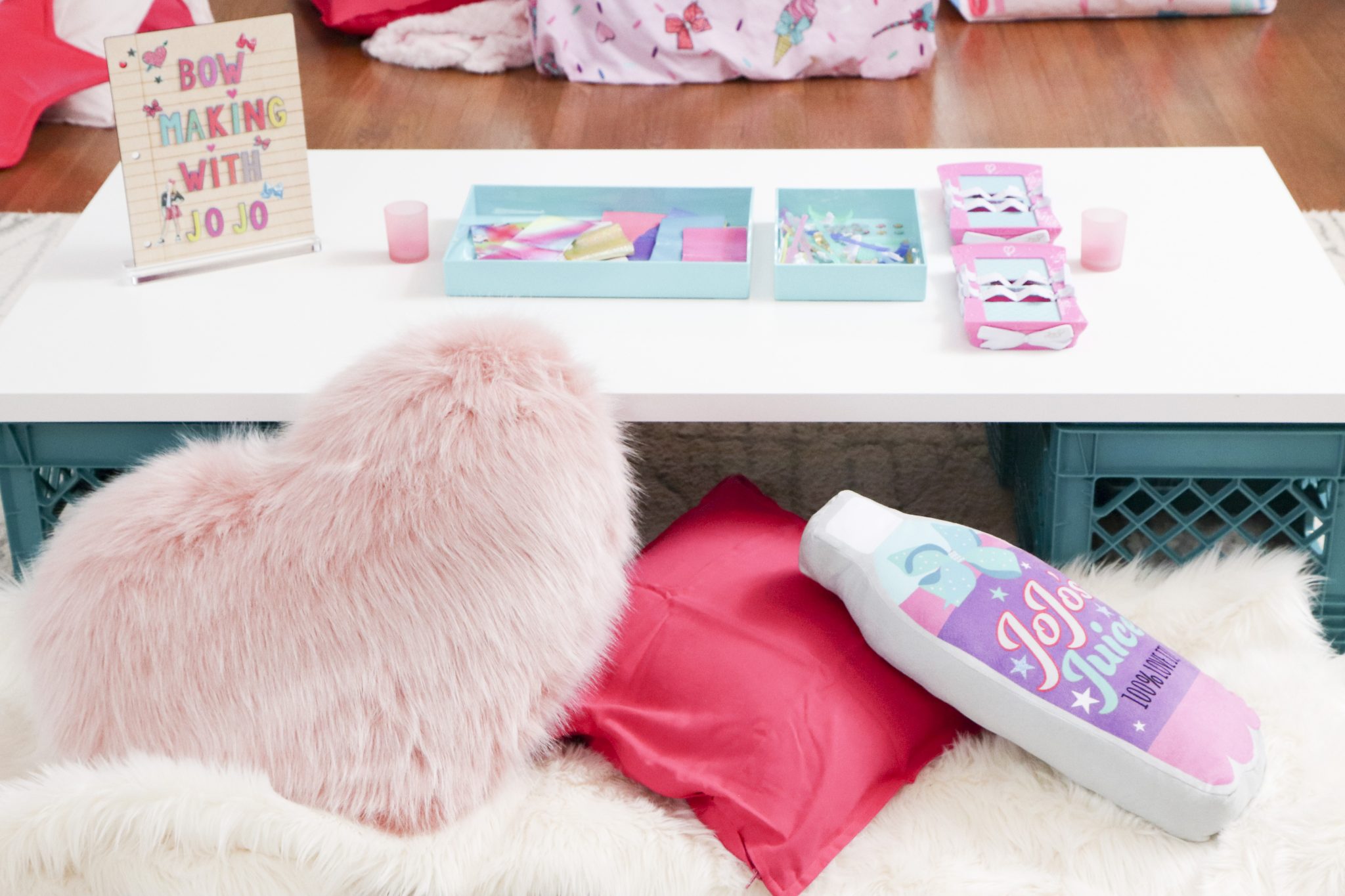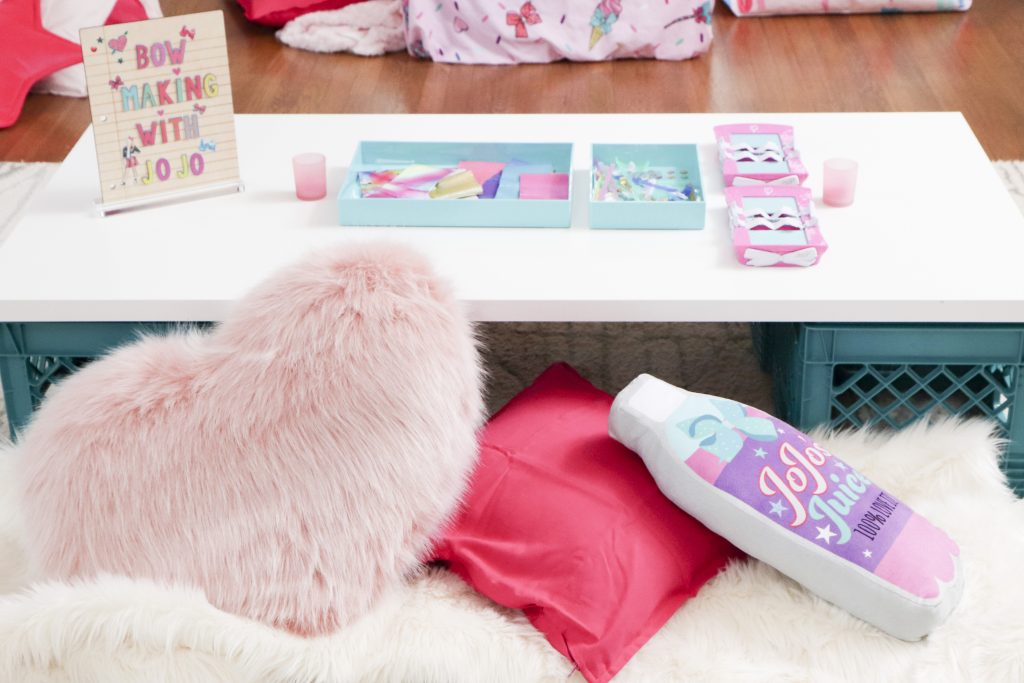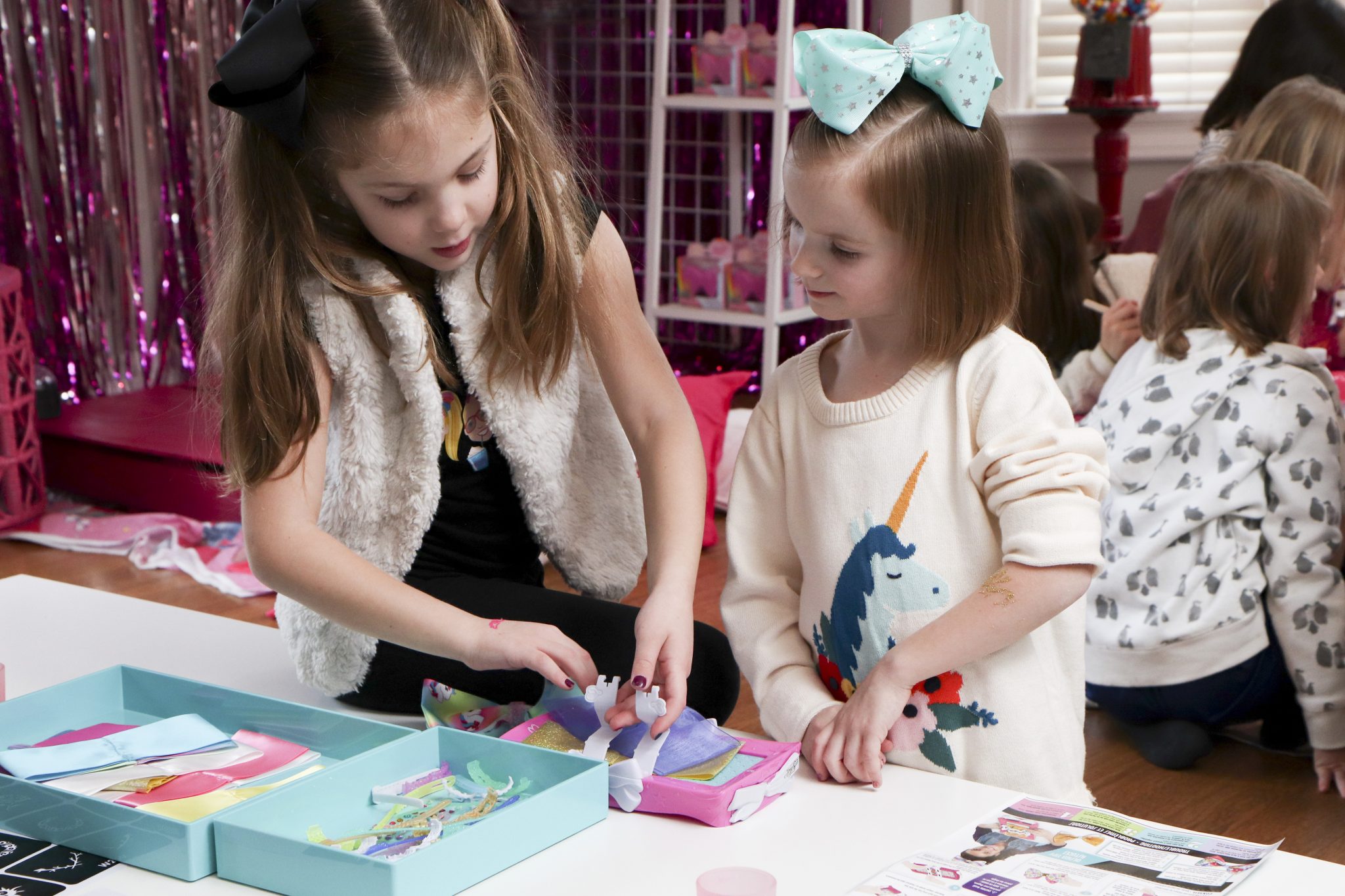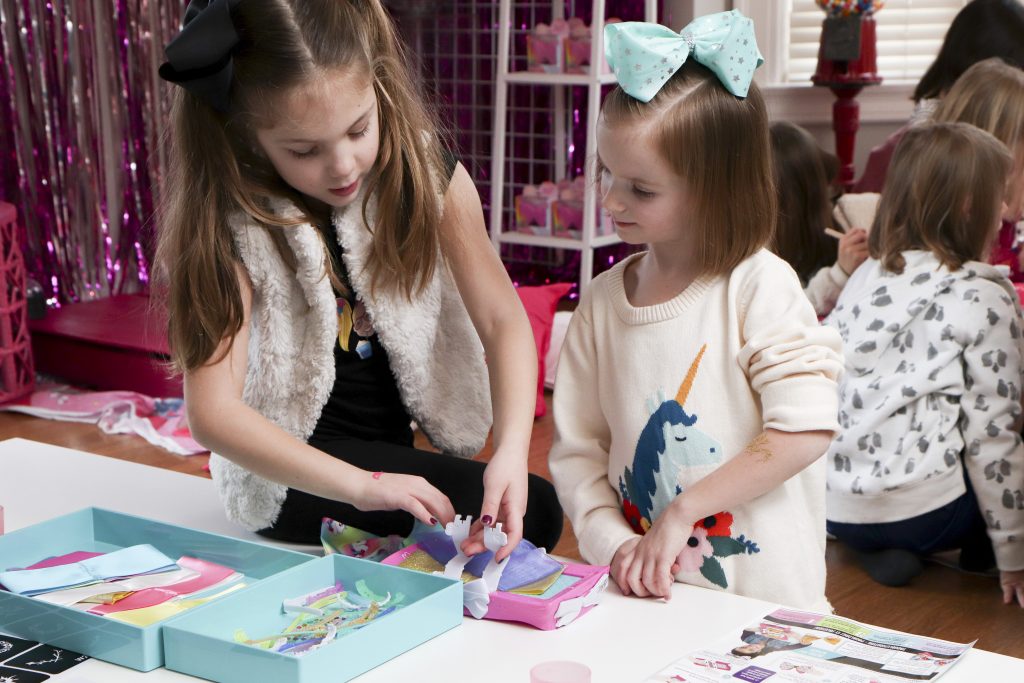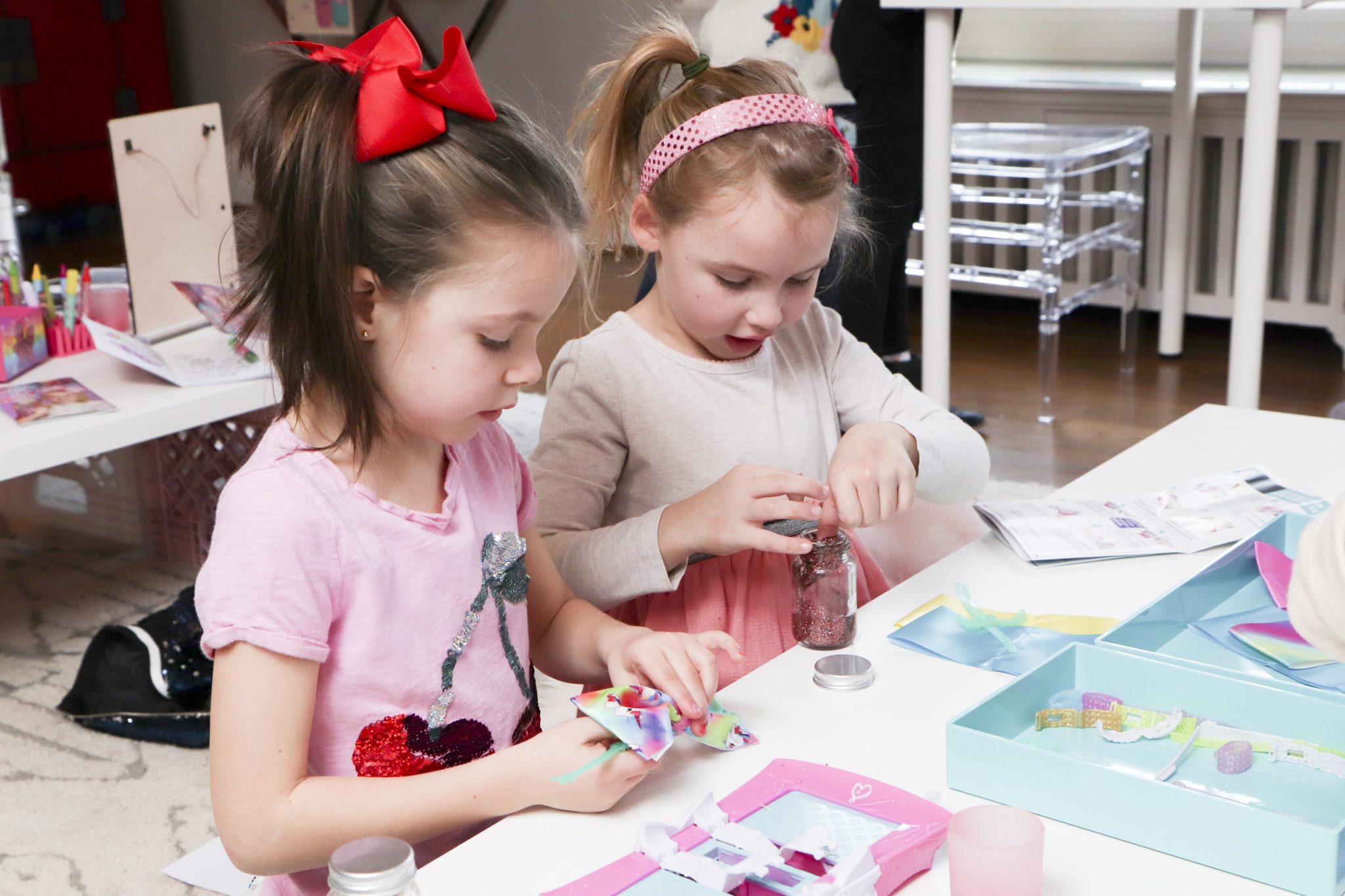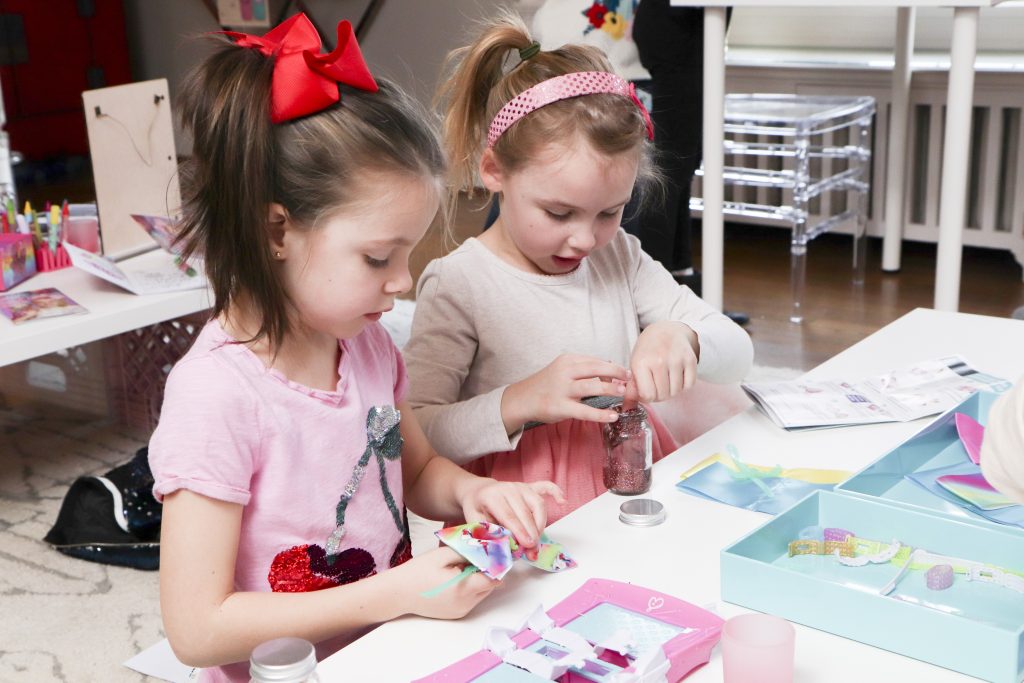 Now that JoJo is a Nickelodeon star, we of course had to have slime at this party! Rather than the typical green slime, however, I created a Glitter Slime activity station where little guests could easily make their own sparkly fun JoJo-inspired slime.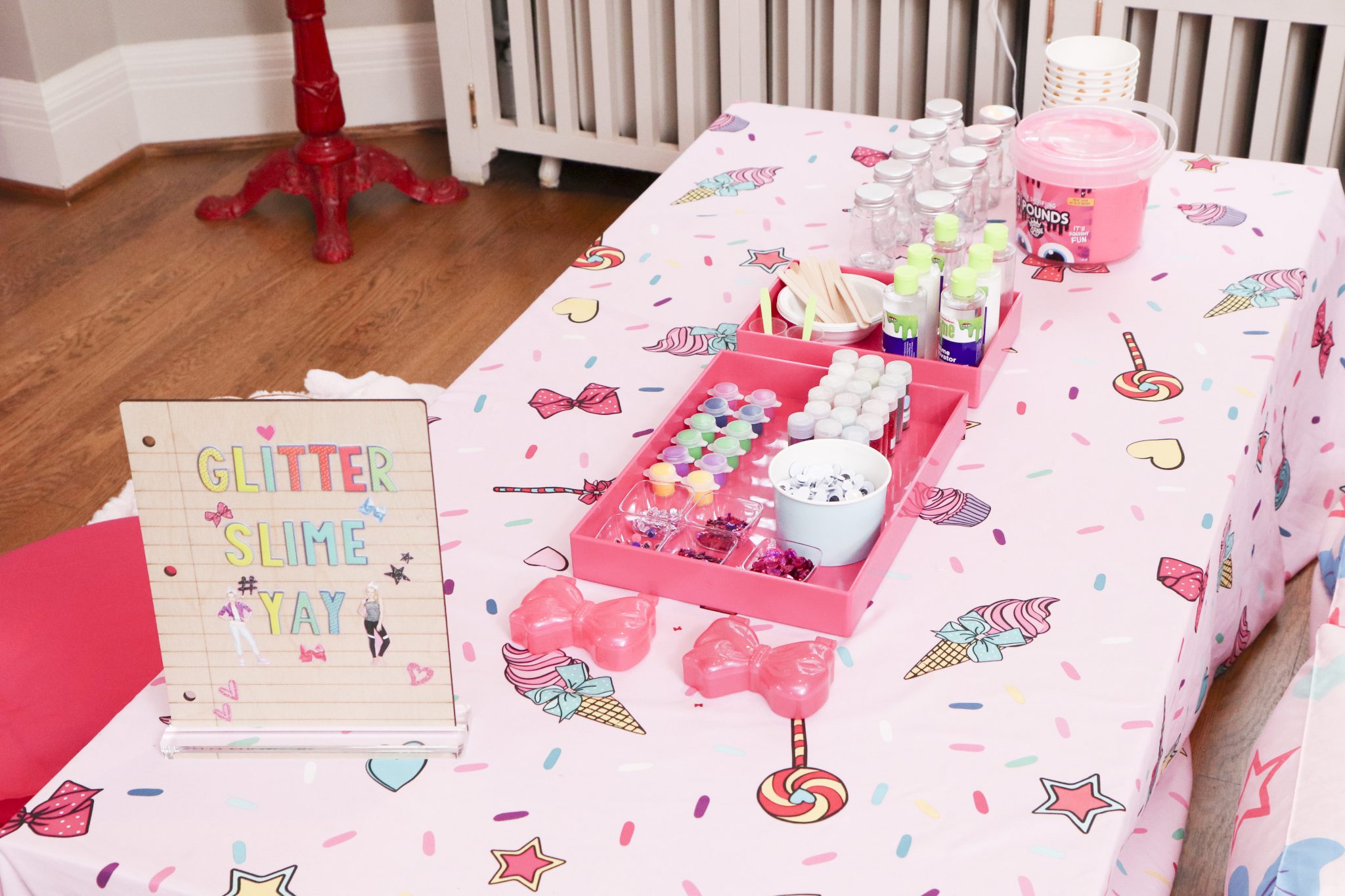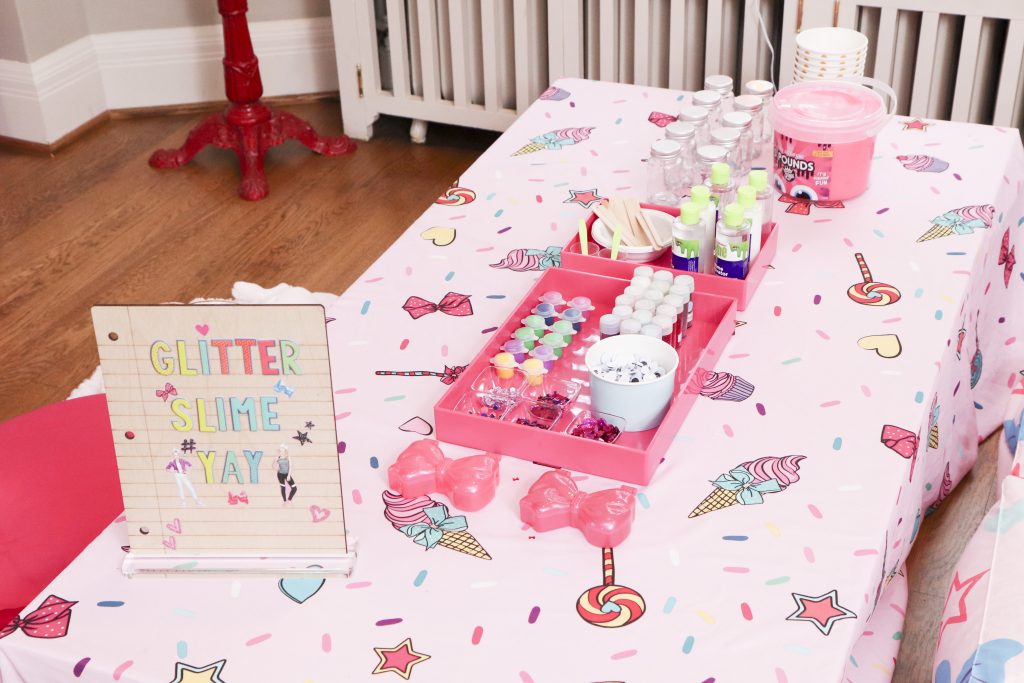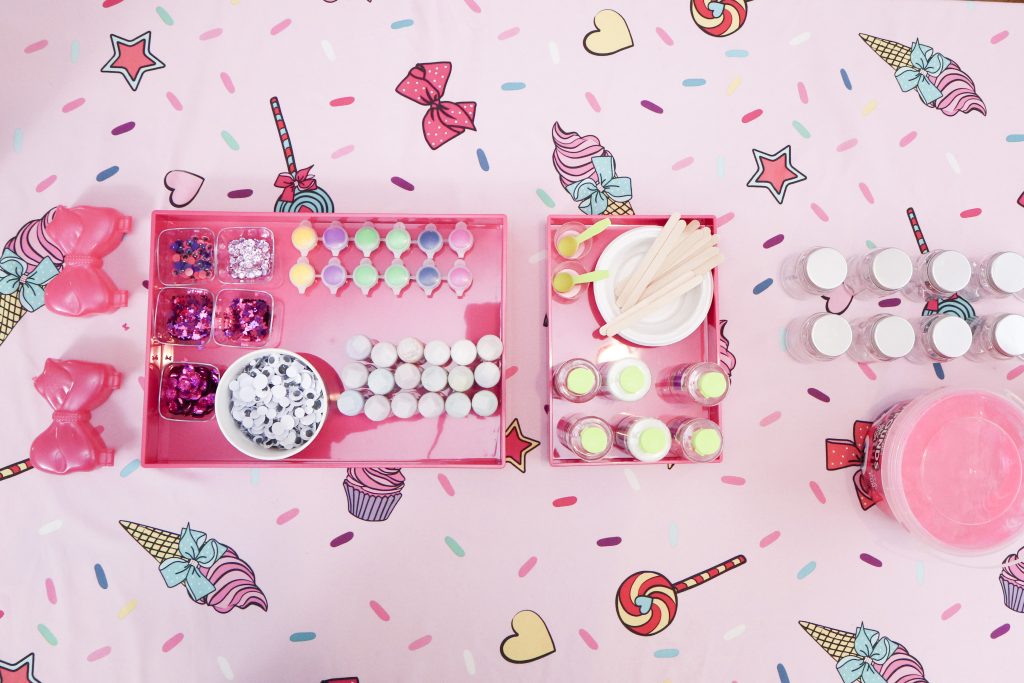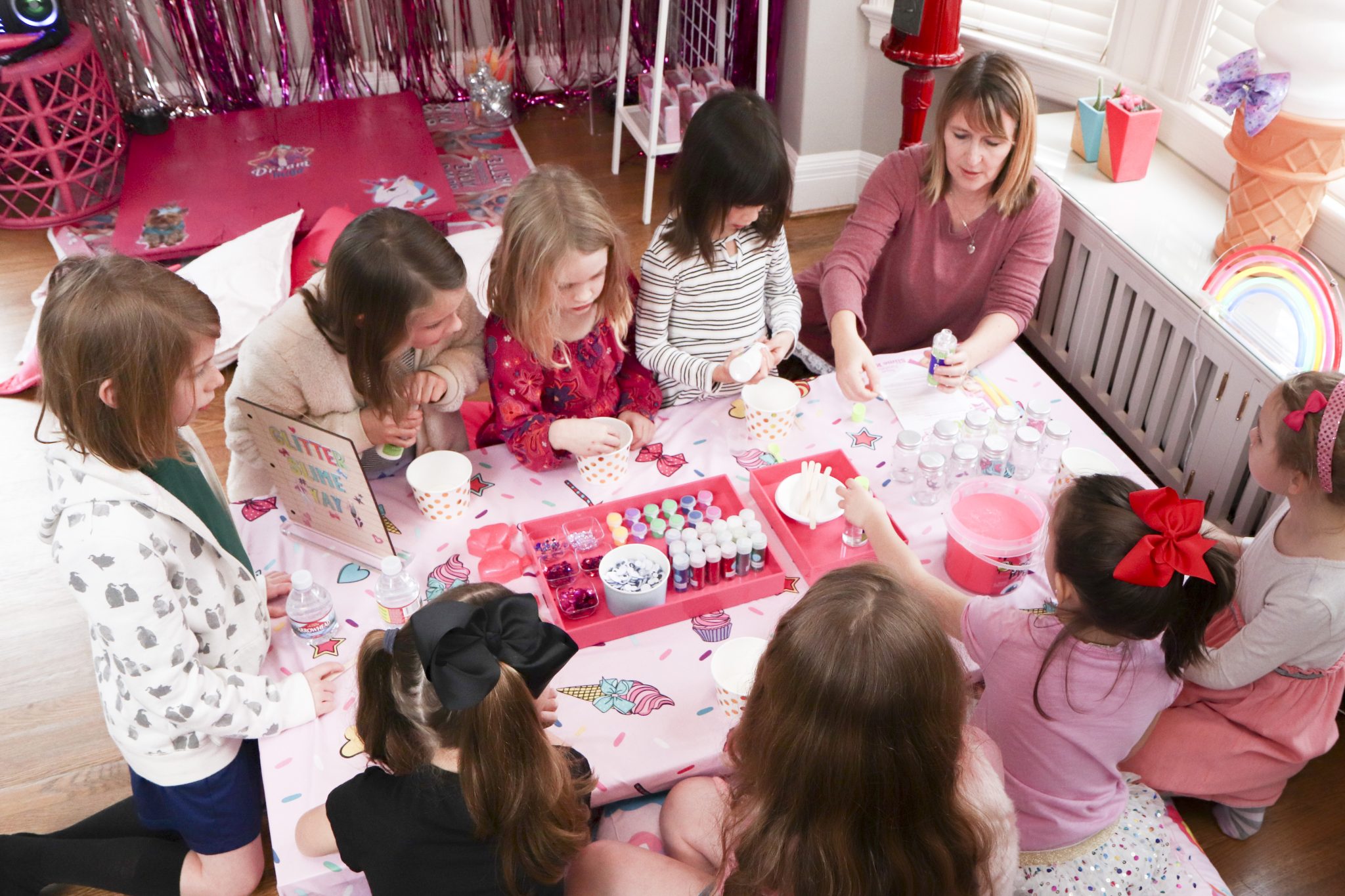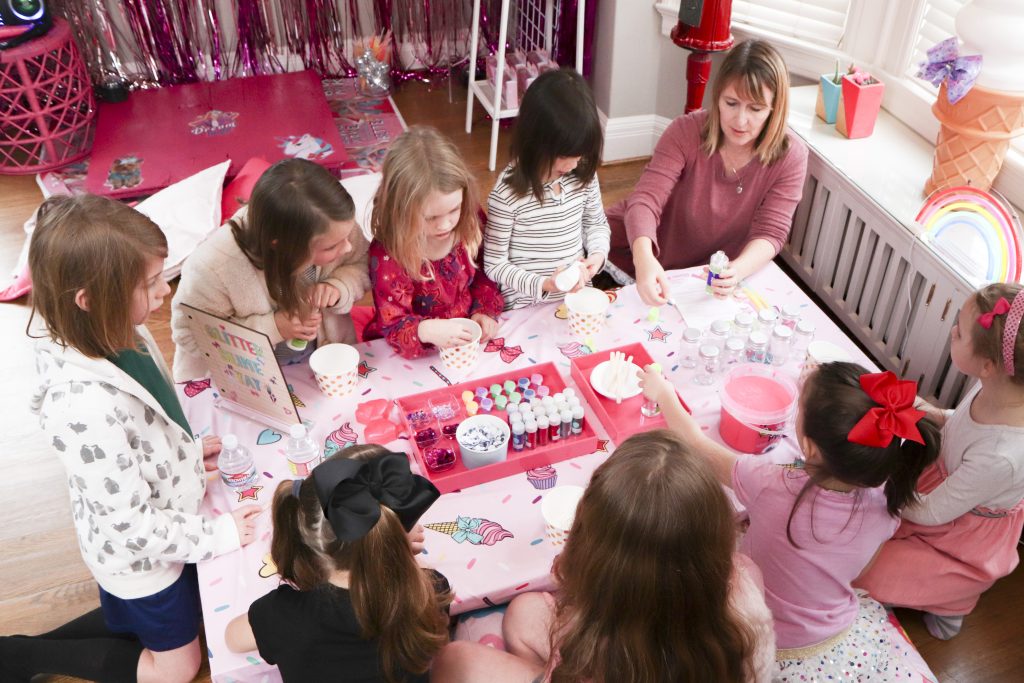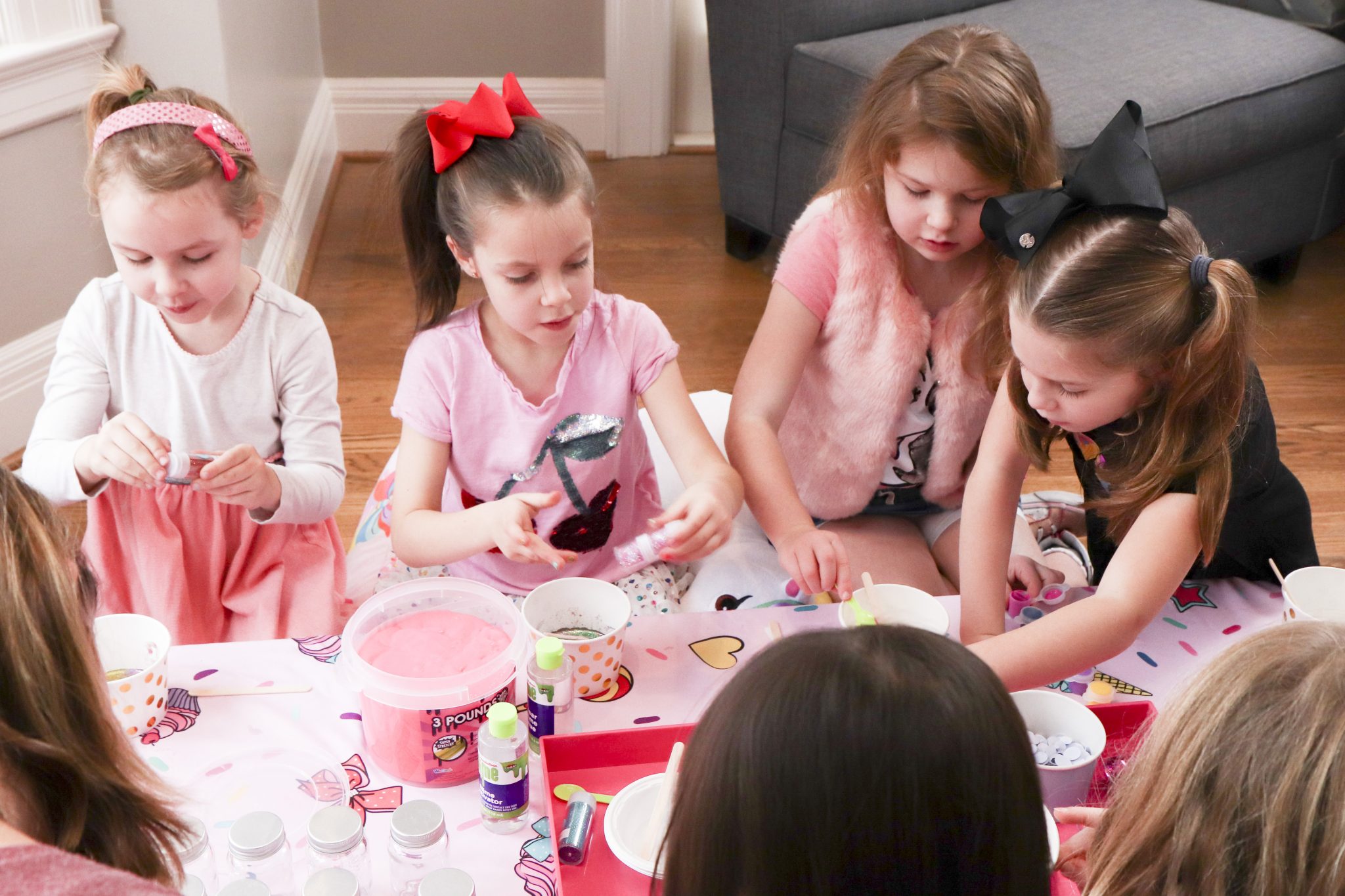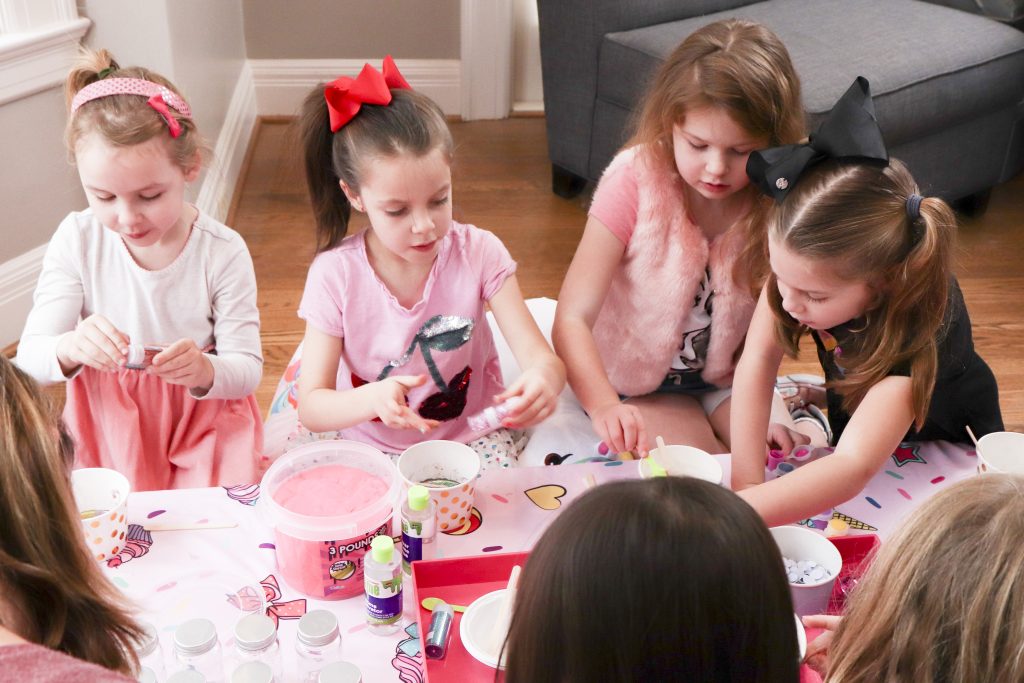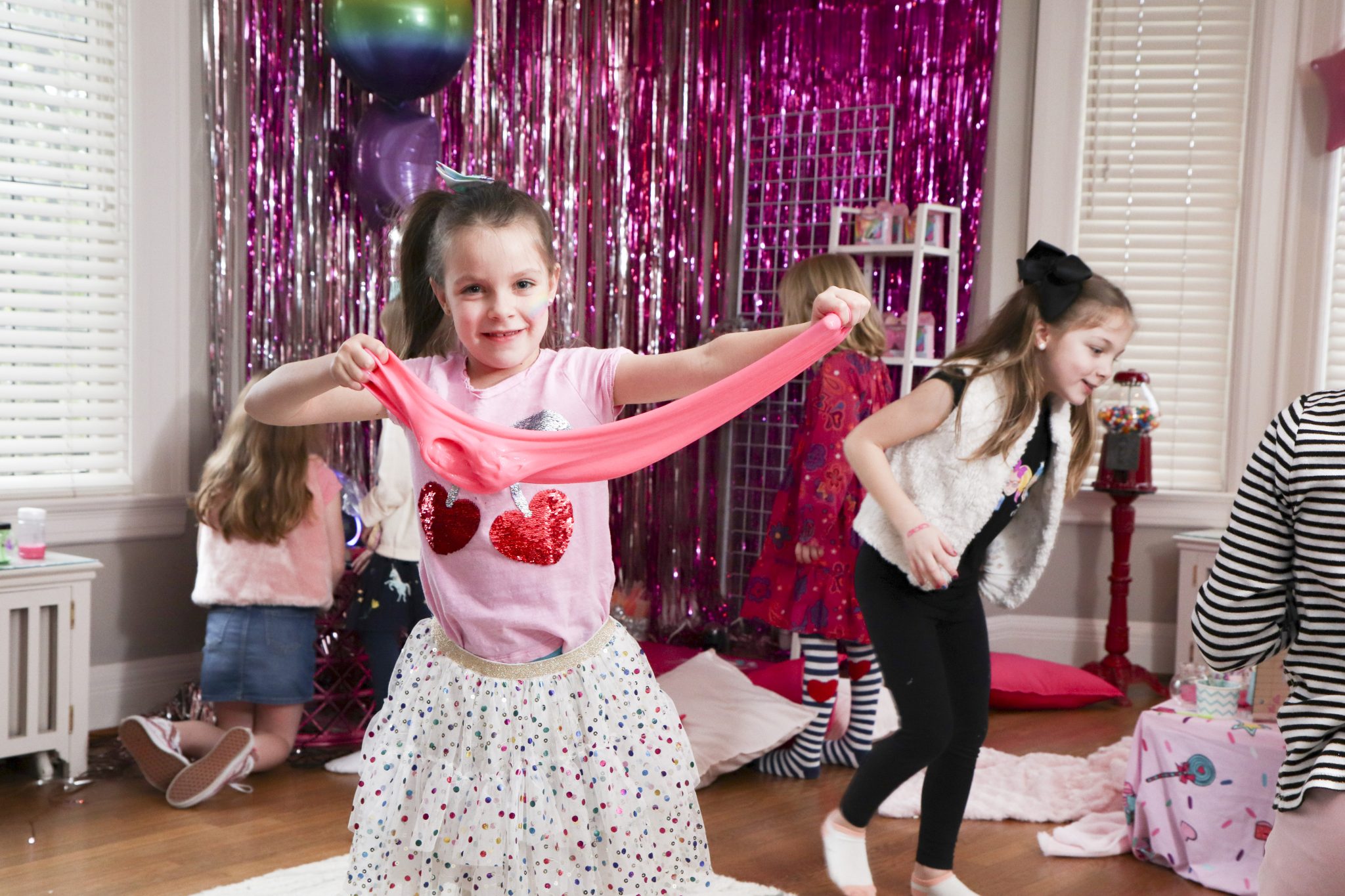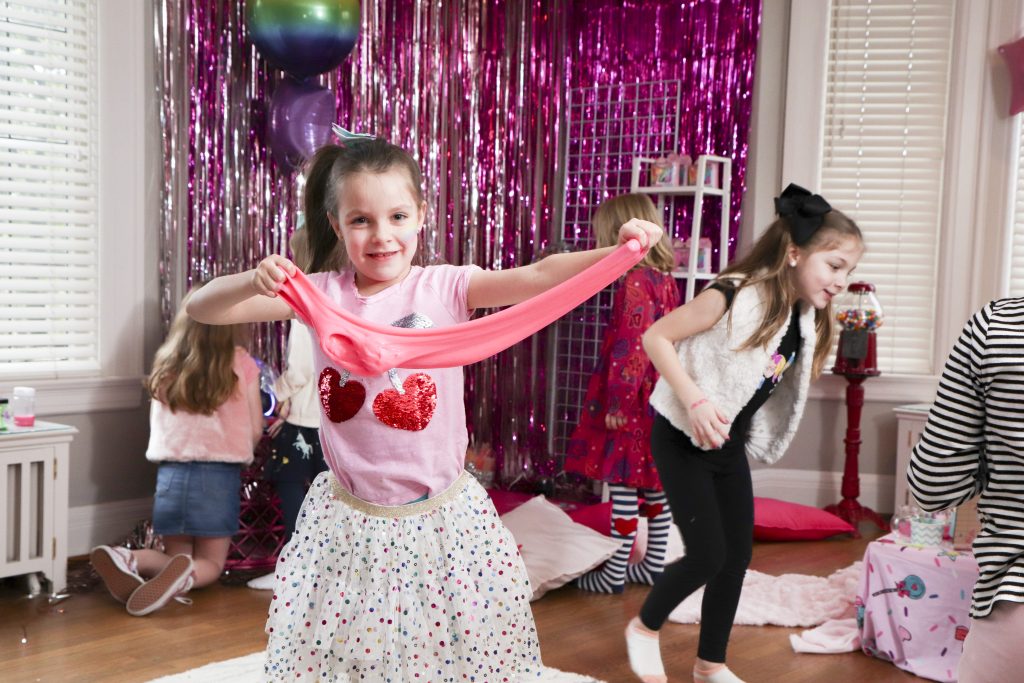 One of the most popular activity stations from this party was JoJo's Nail Salon. I made sure to set out all of the brightest colors of nail polish I could find, along with some glitzy jewels for some extra sparkle. My husband turned out to be the perfect manicurist for our little birthday girl.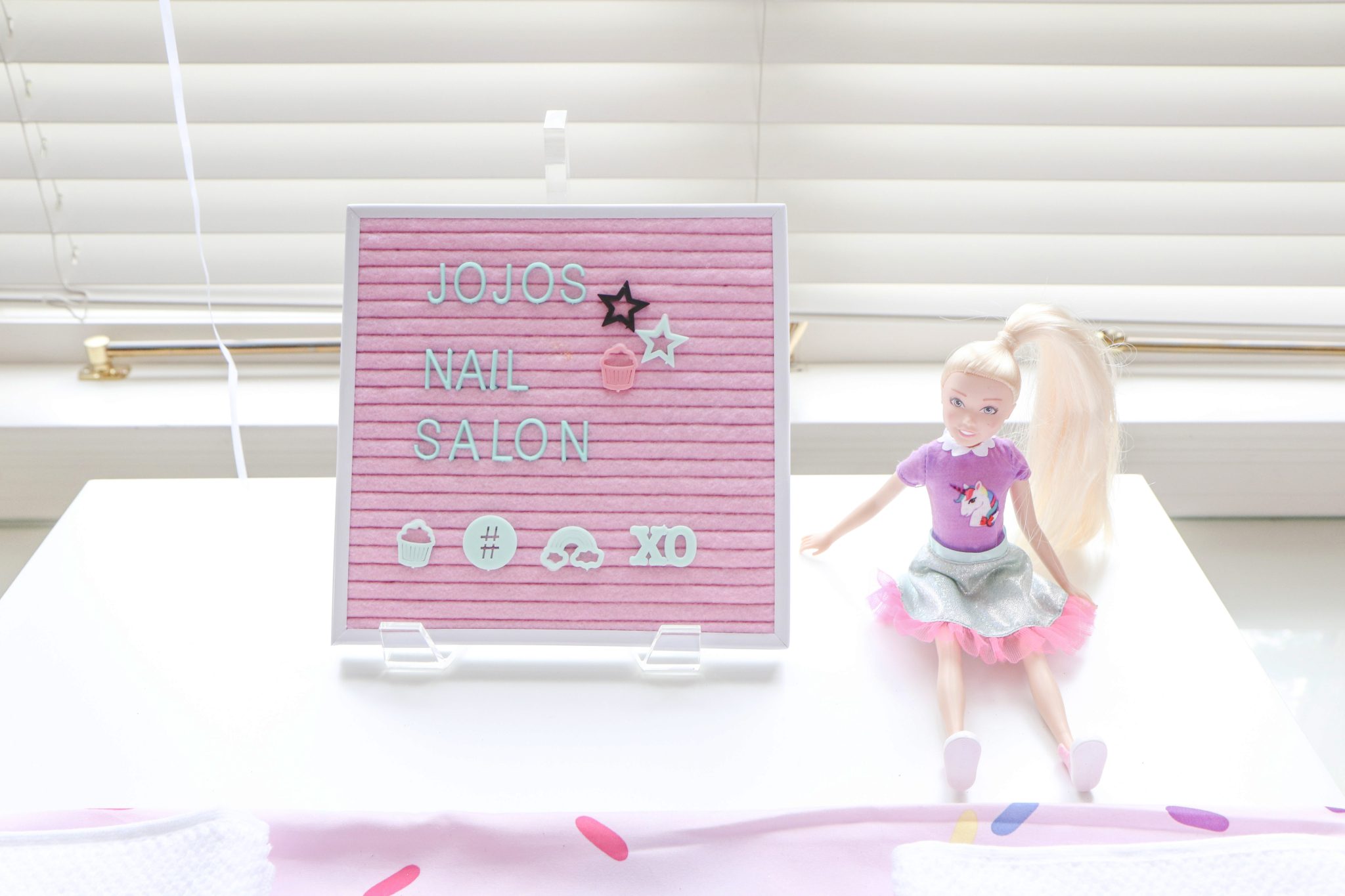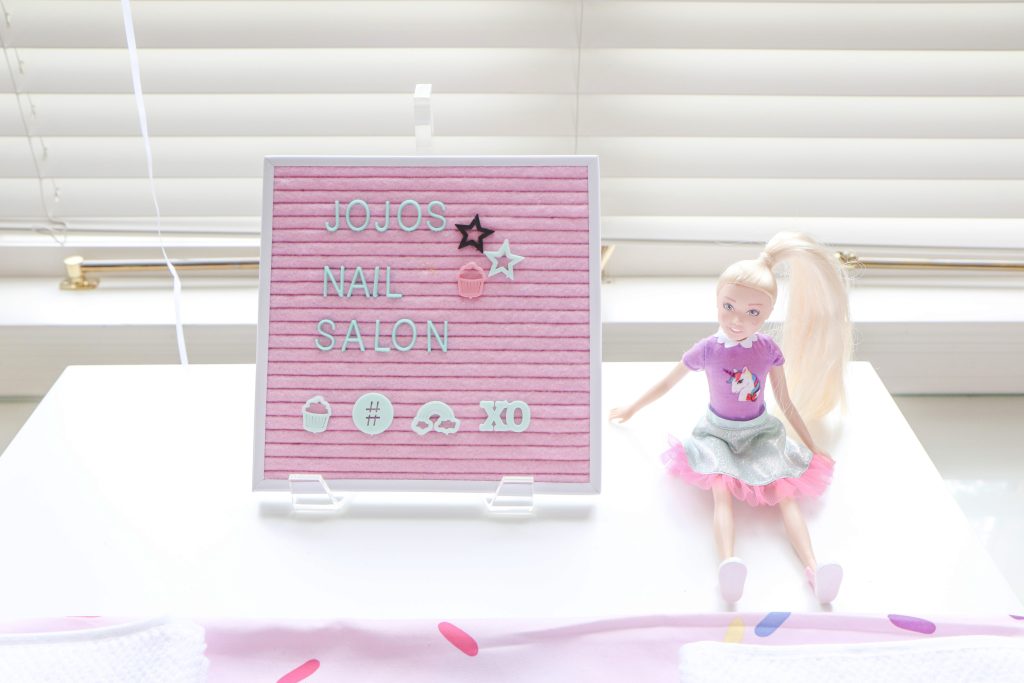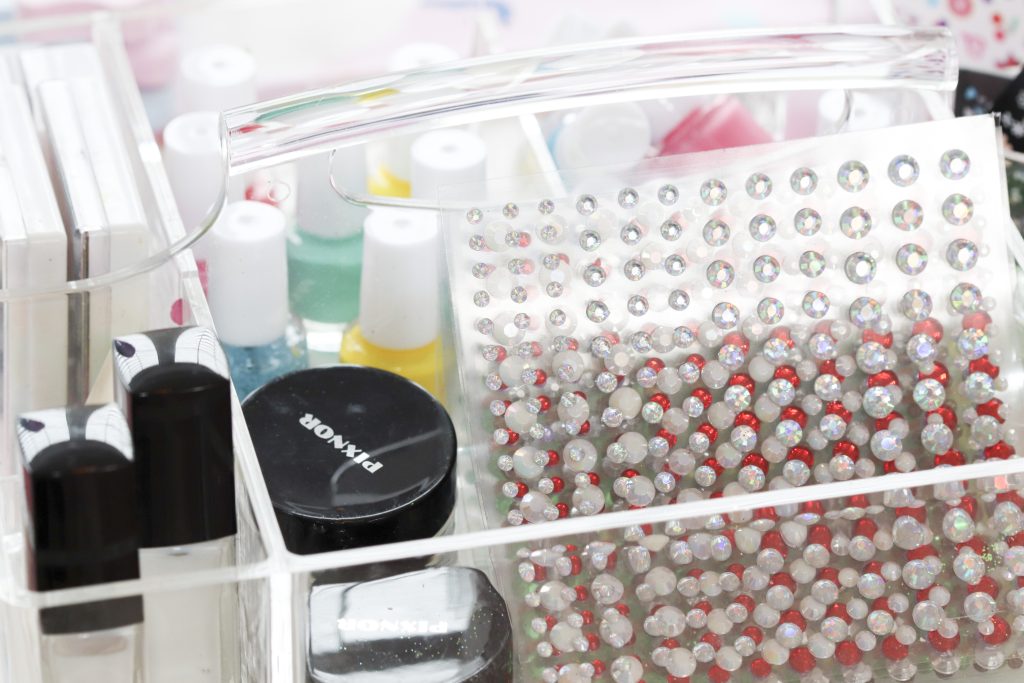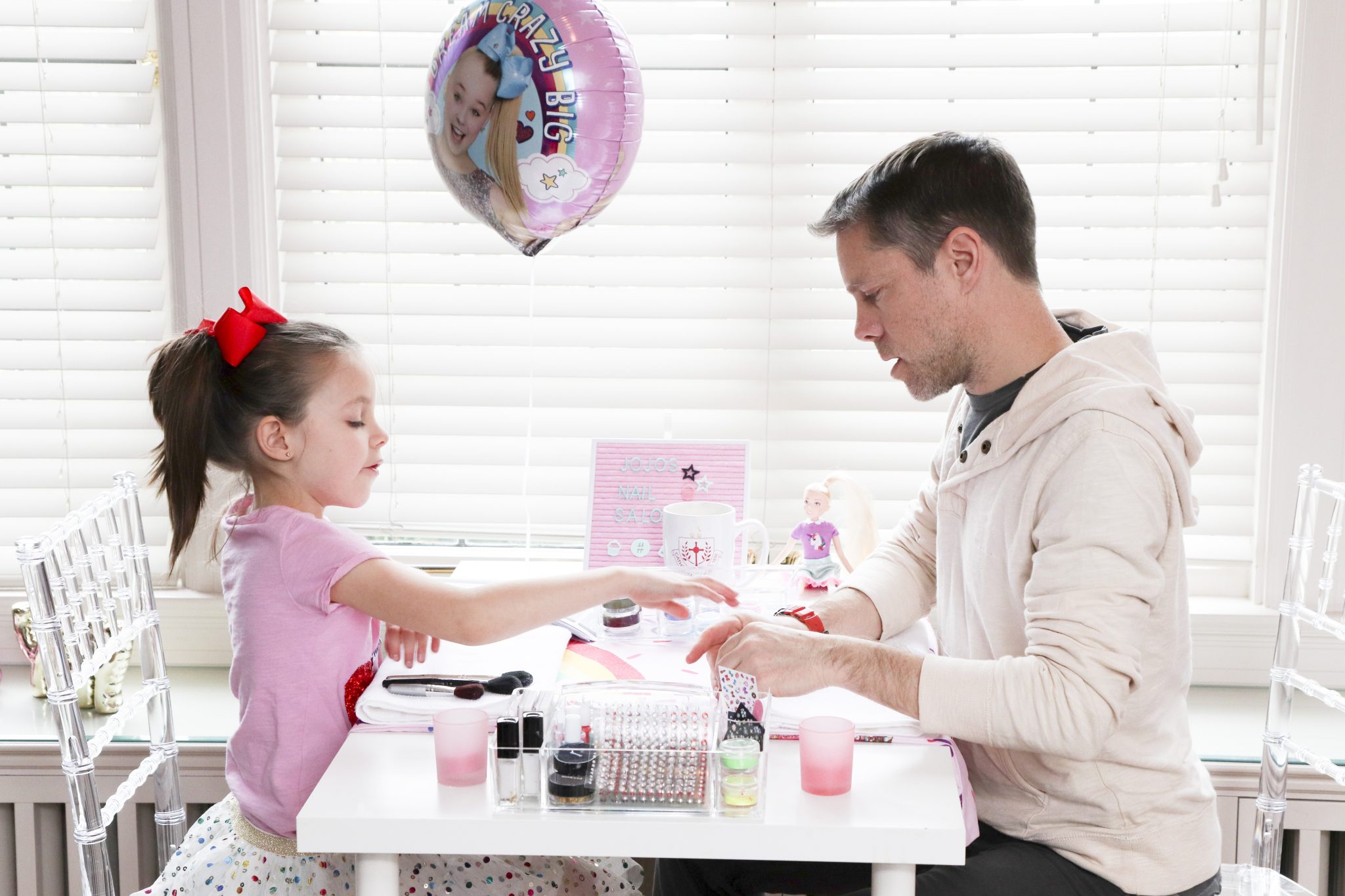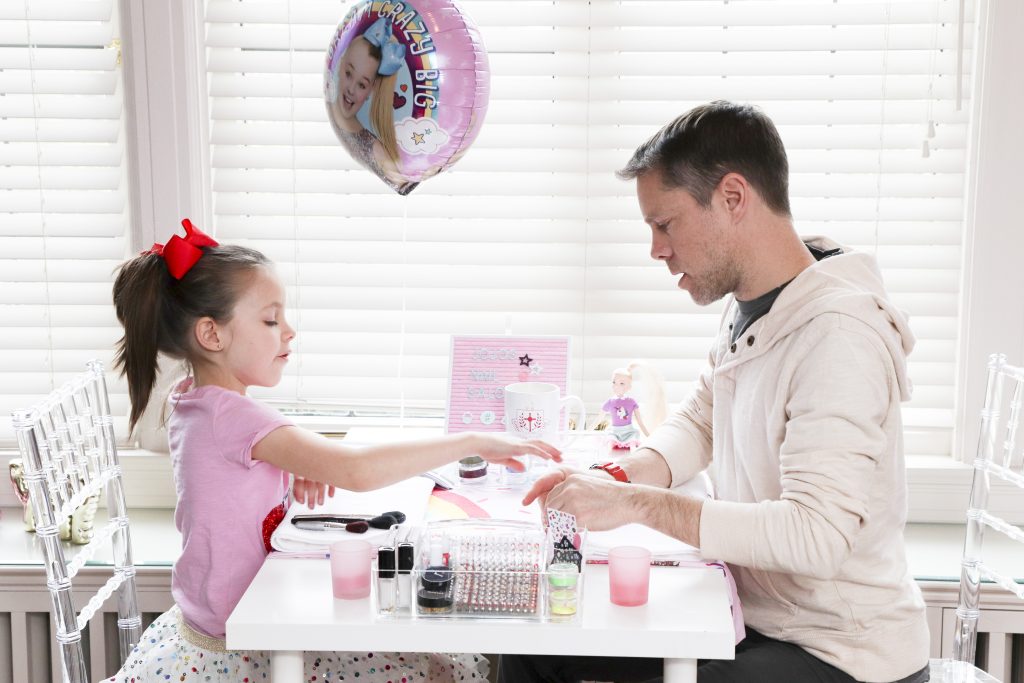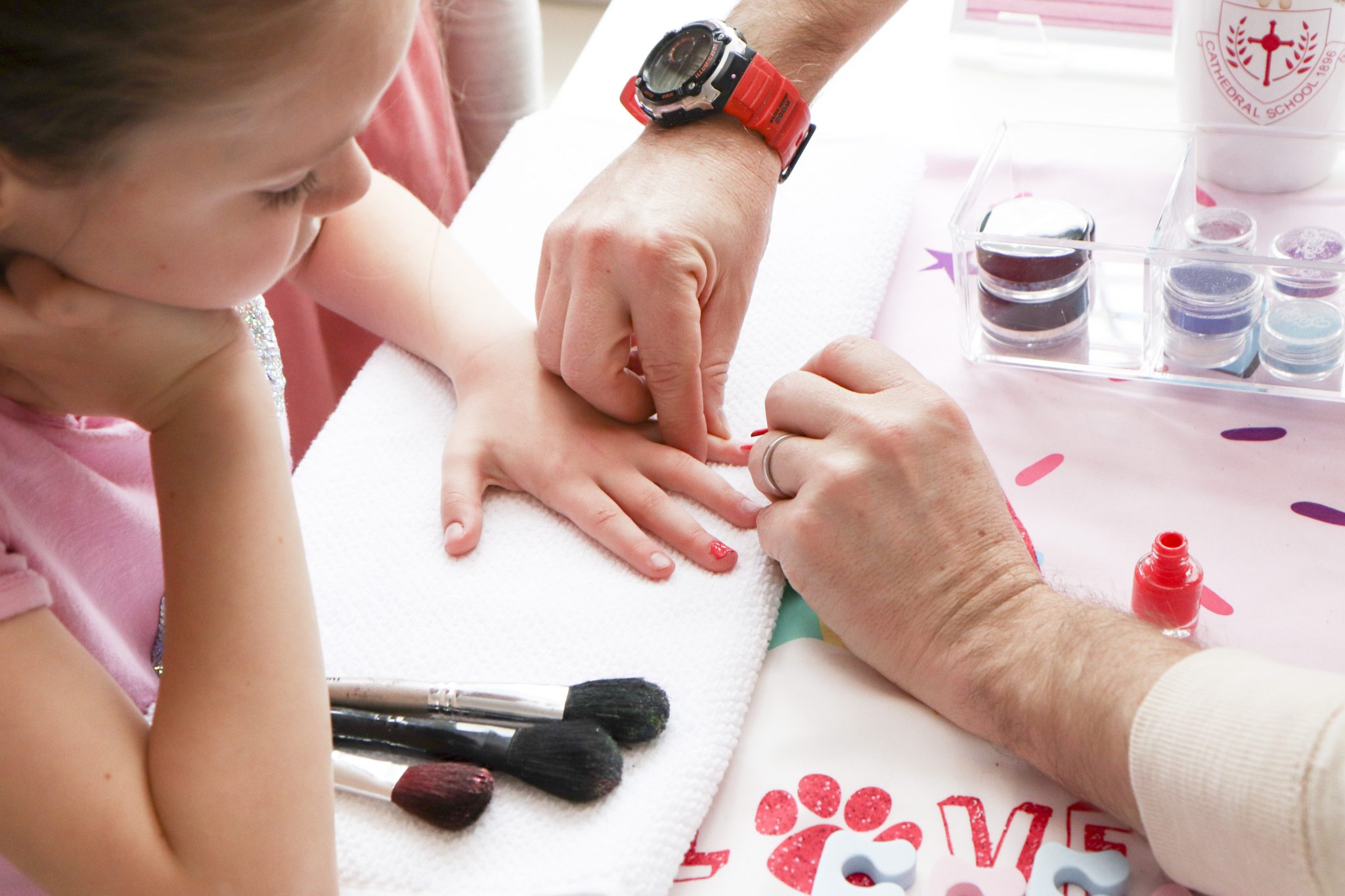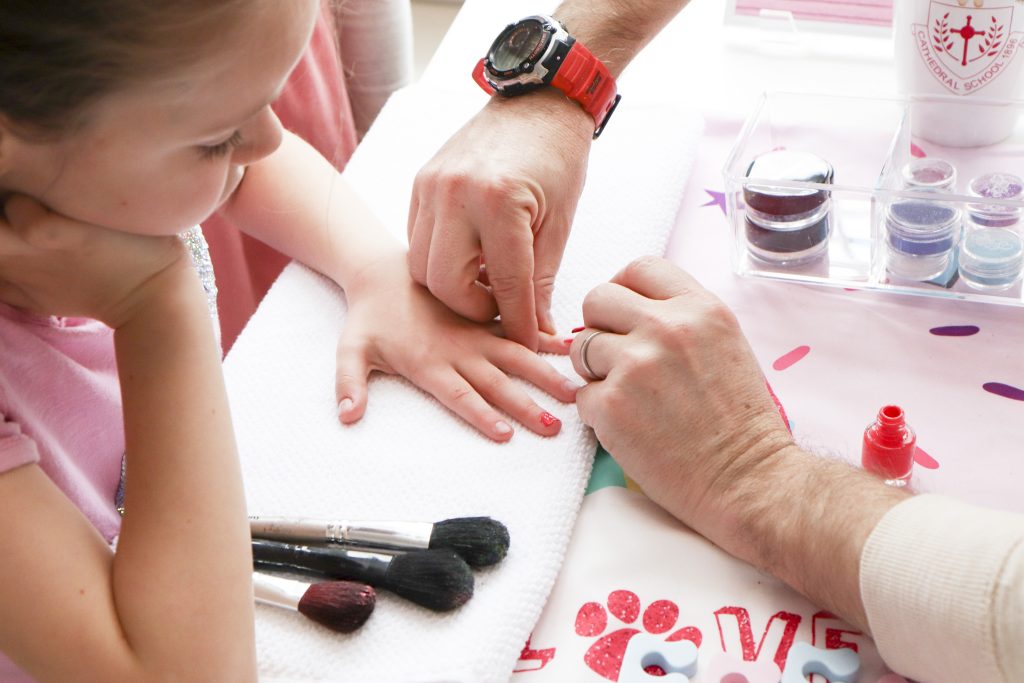 This salon doesn't only do nails, however. I jumped in to give the girls glamorous glitter and rainbow tattoos as well!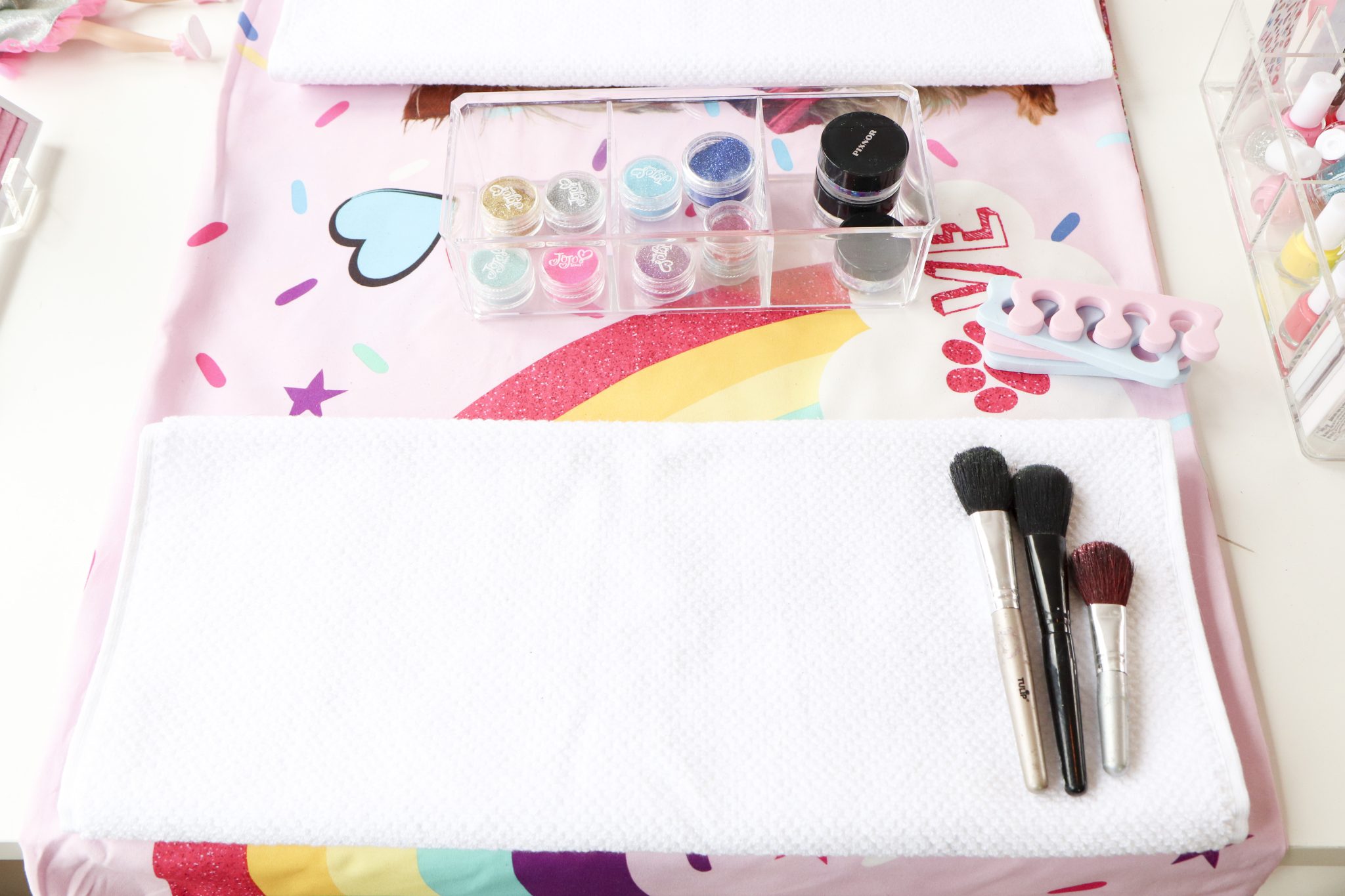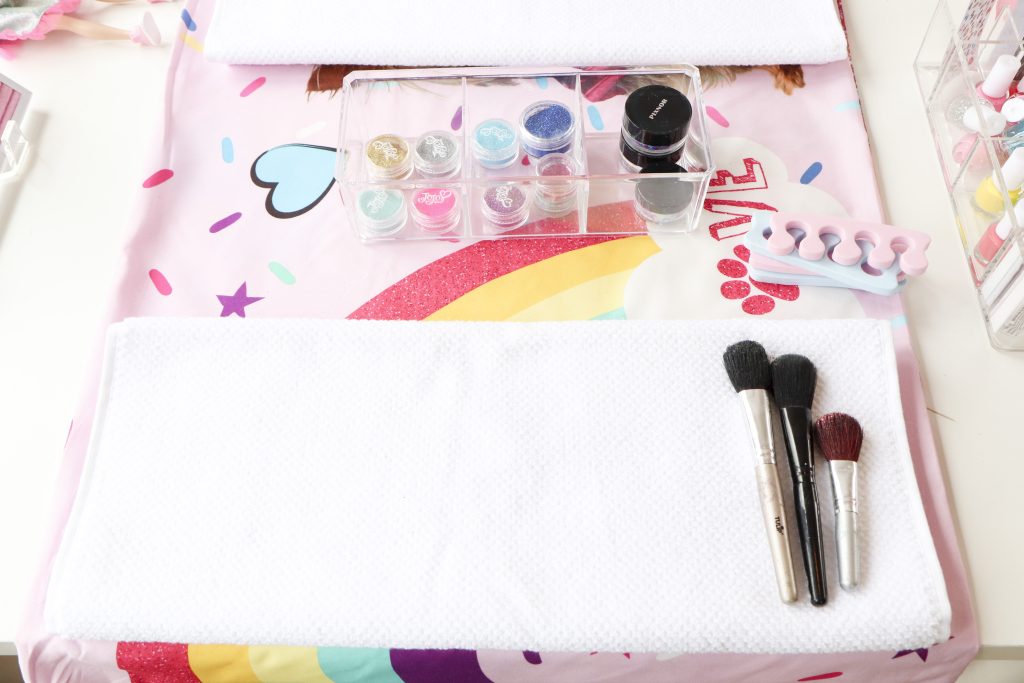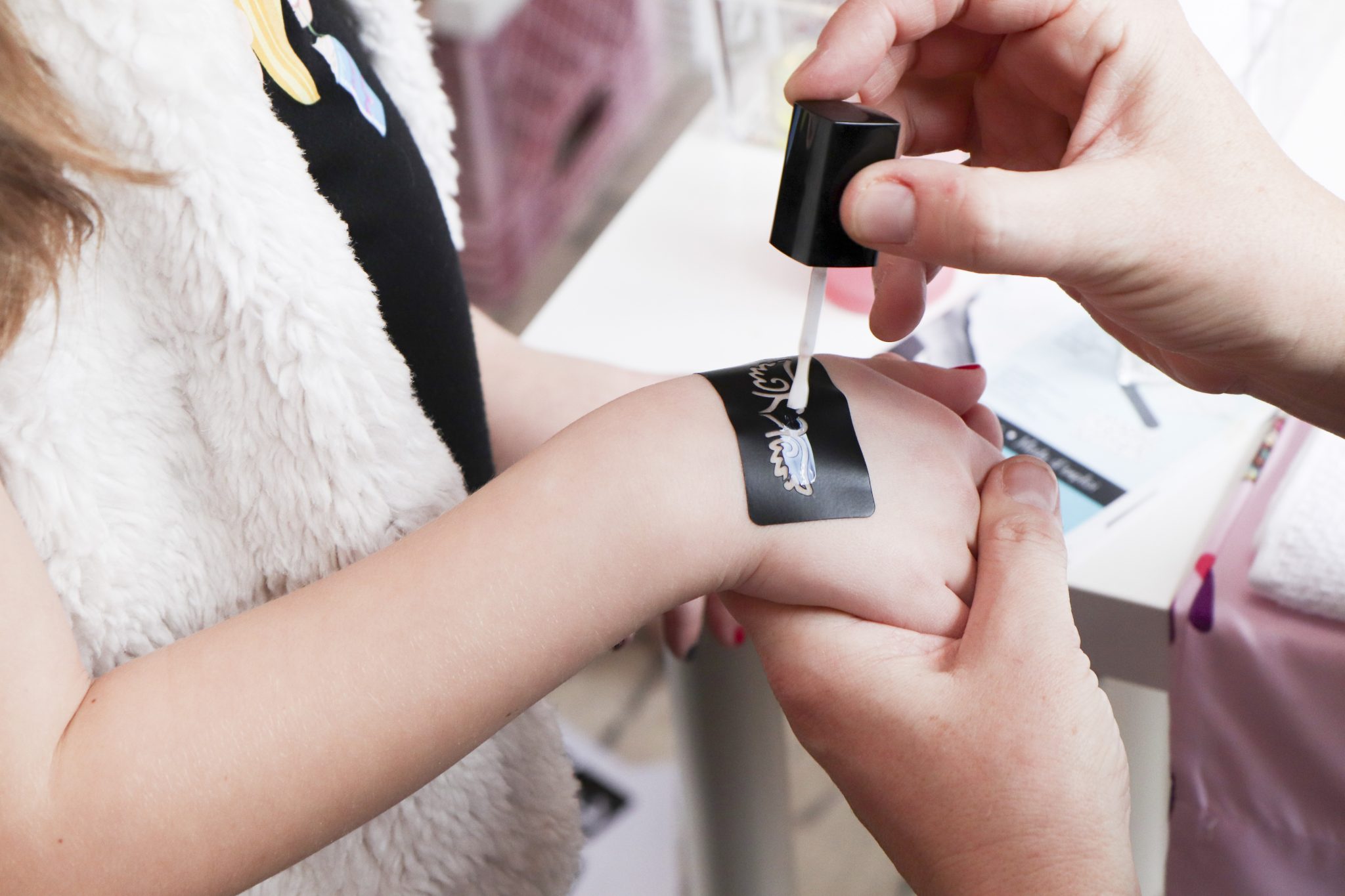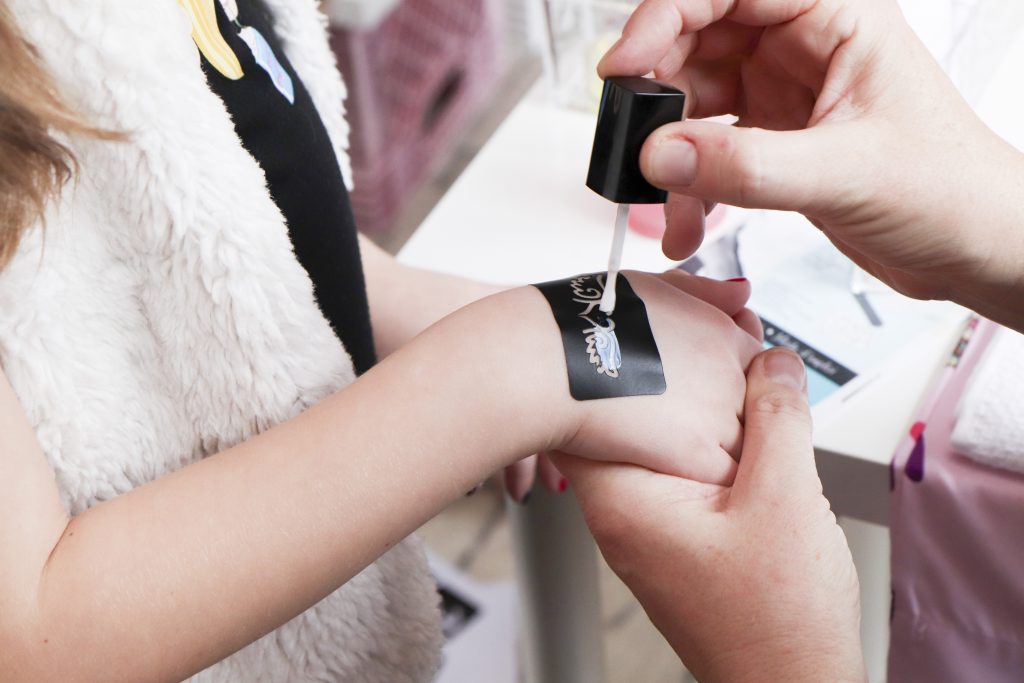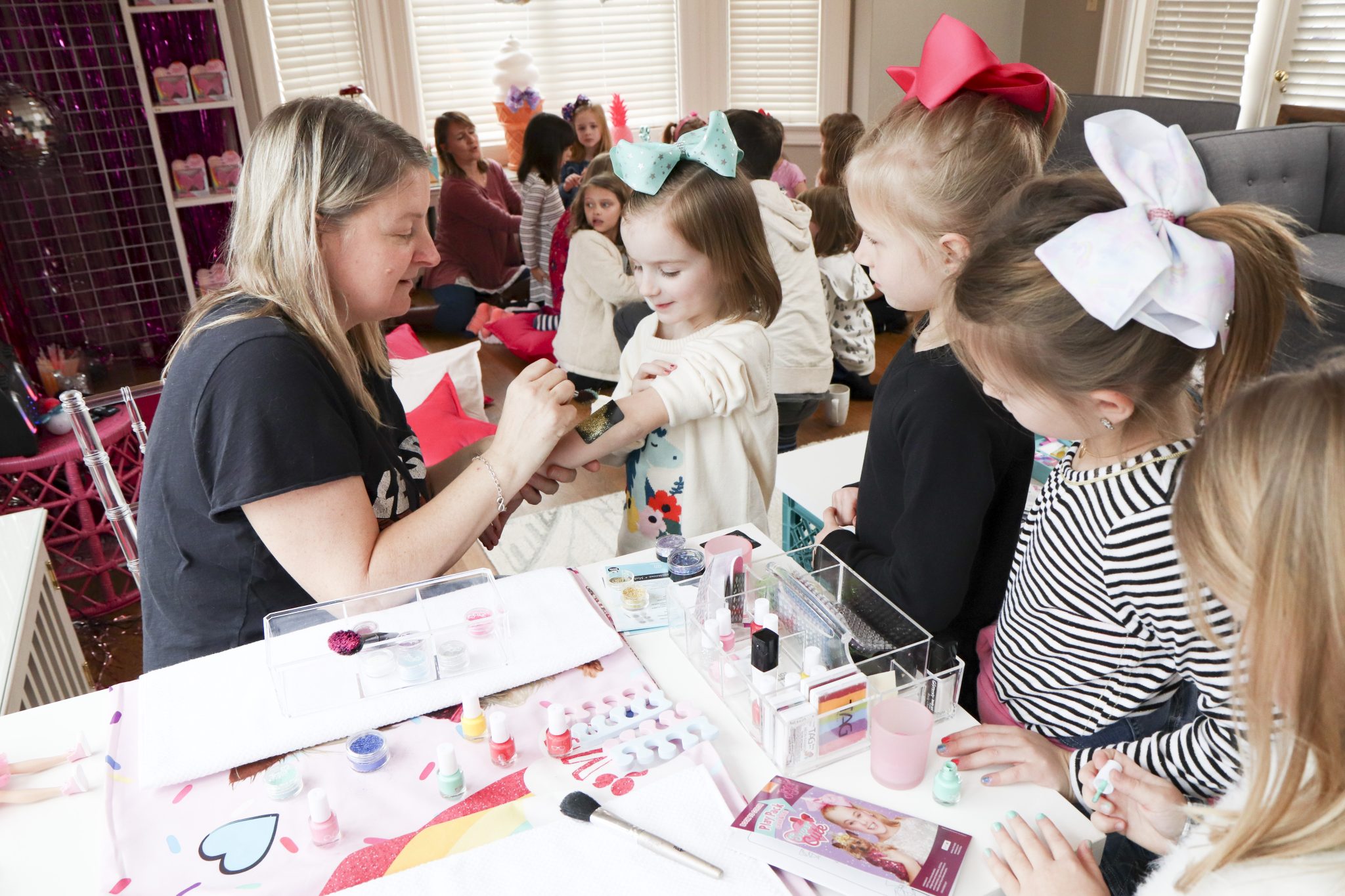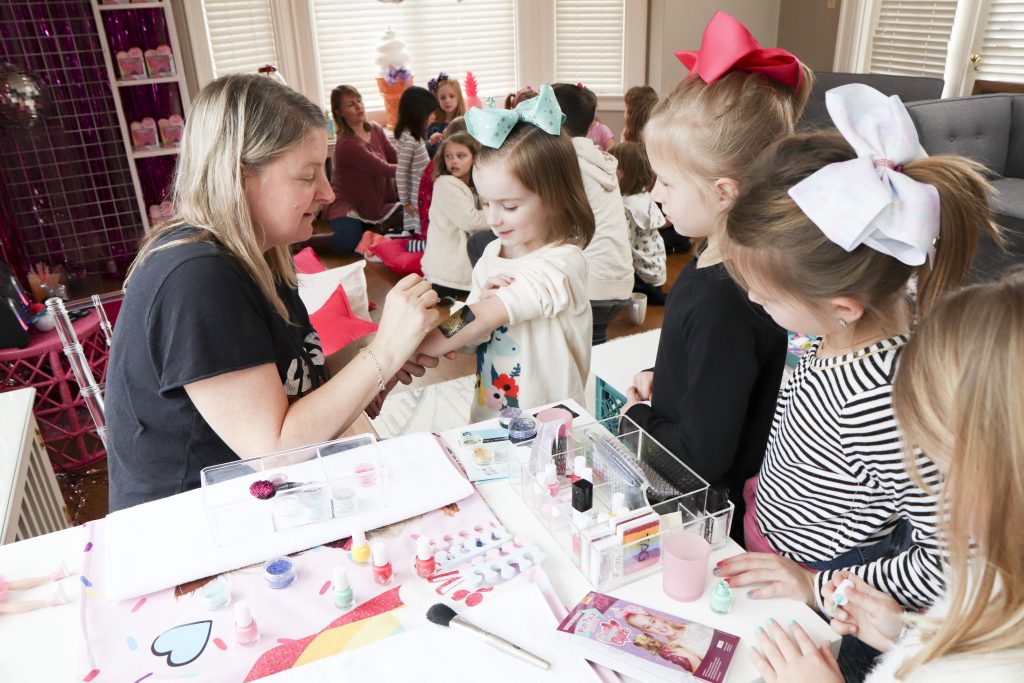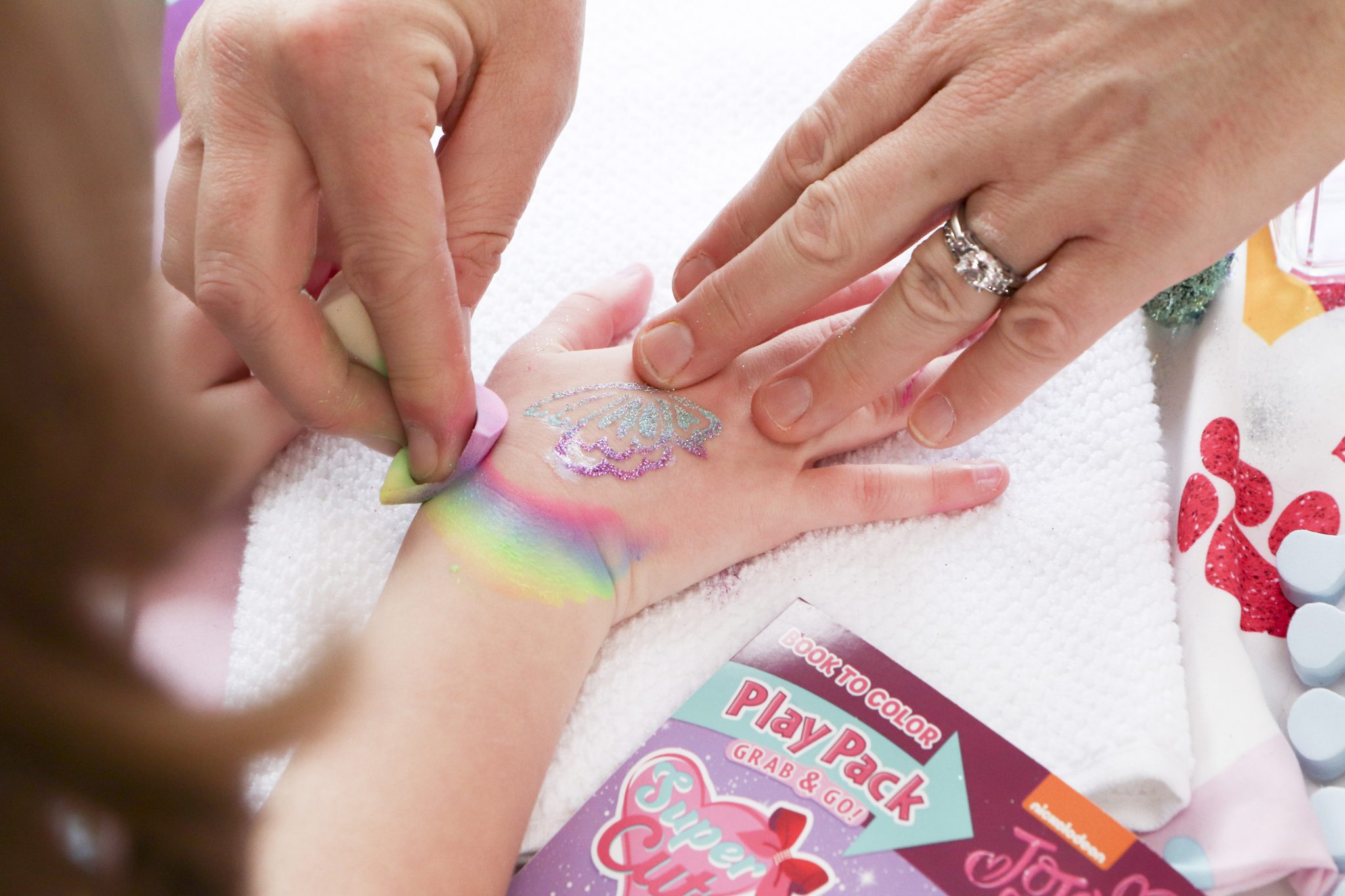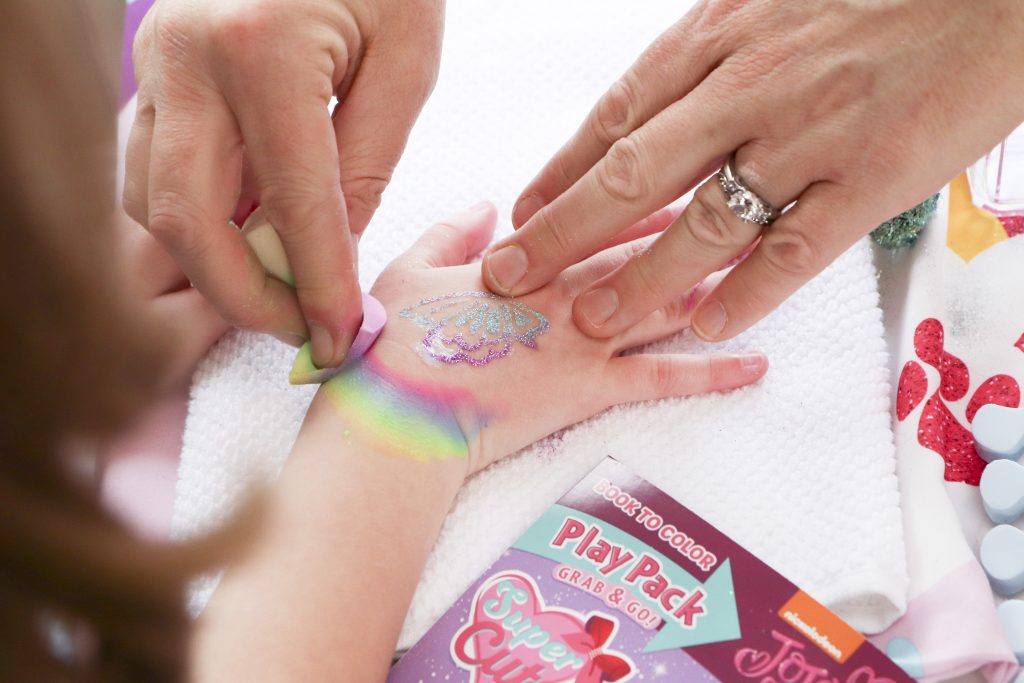 Finally, I provided the perfect opportunity for the party guests to channel their inner pop star by setting up a Karaoke Station. The girls loved getting to hear them sing JoJo's popular songs. I even set up a stage area for those "Cute and Confident" enough to climb up and sing their hearts out!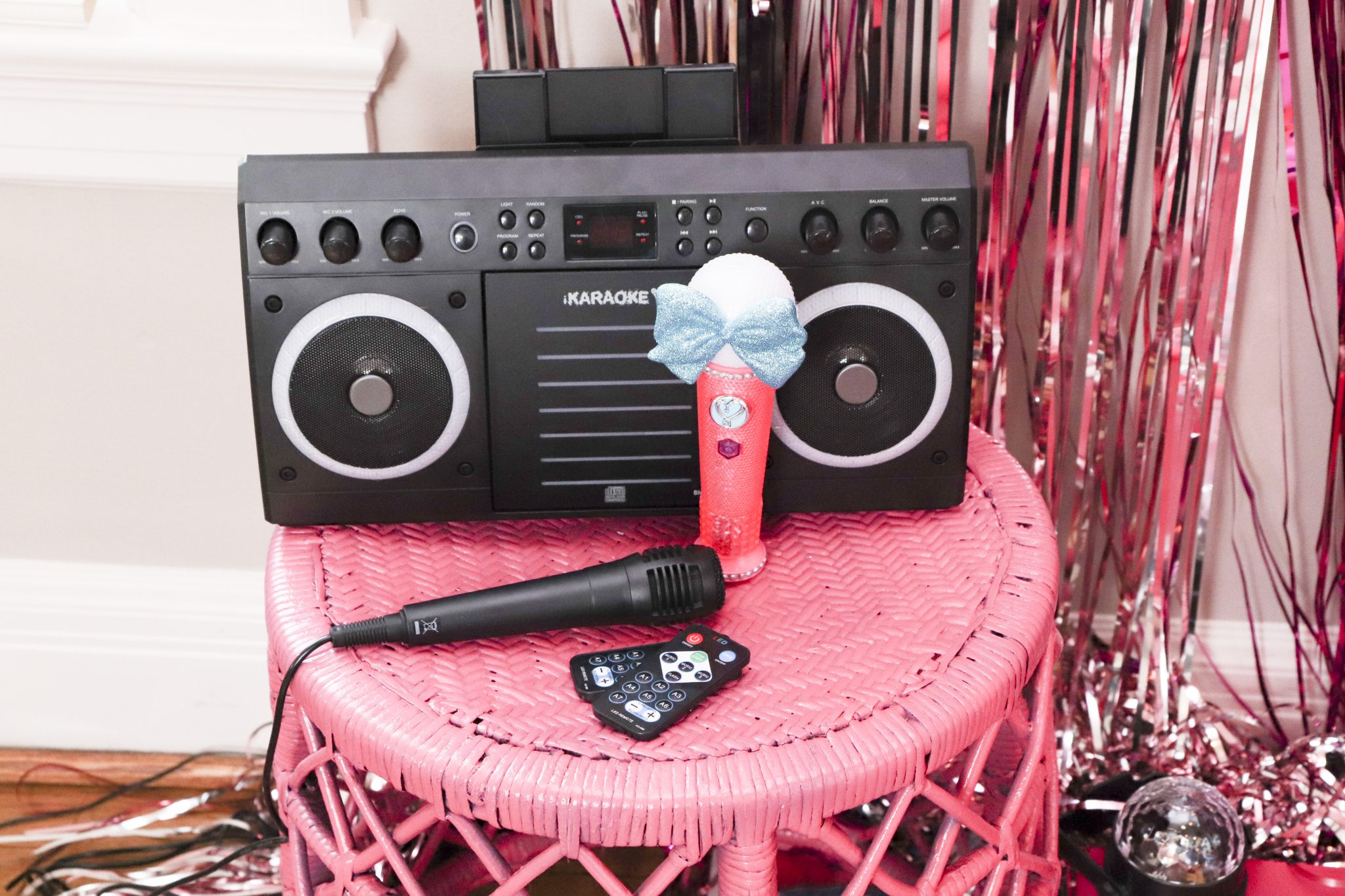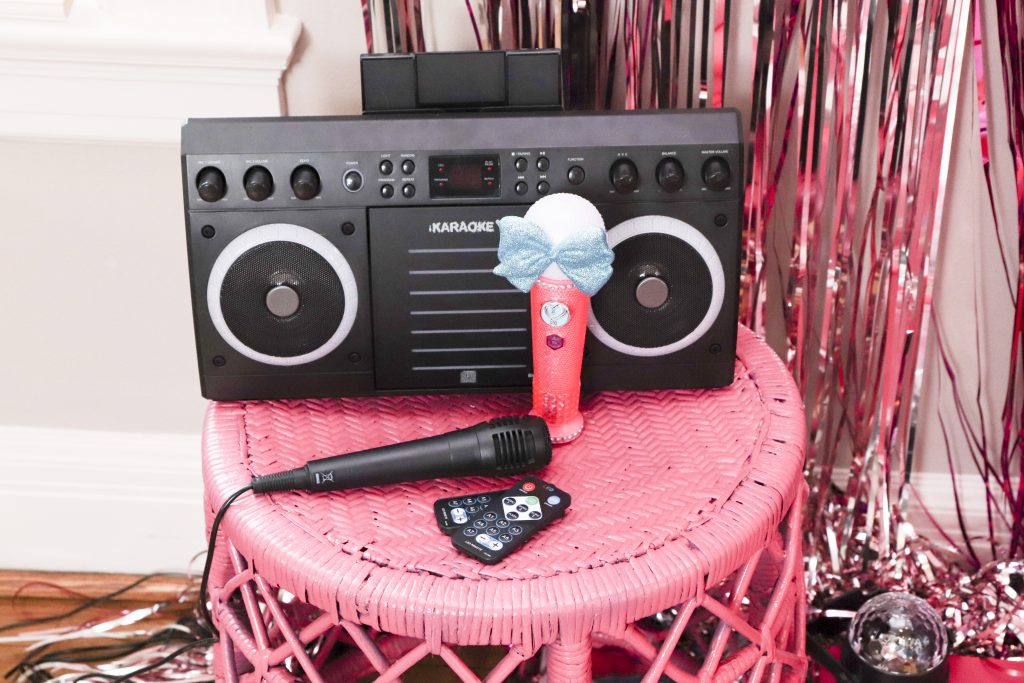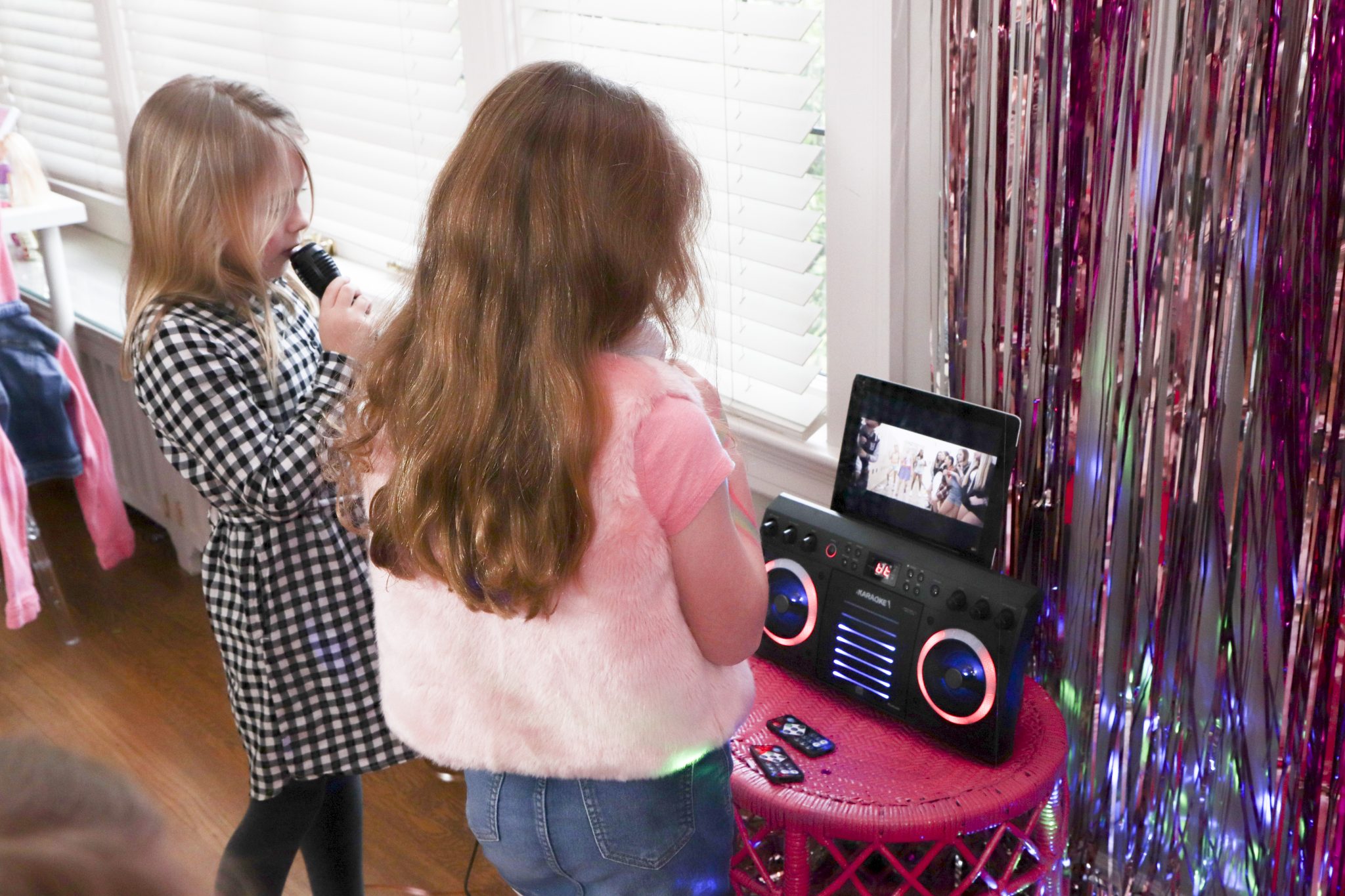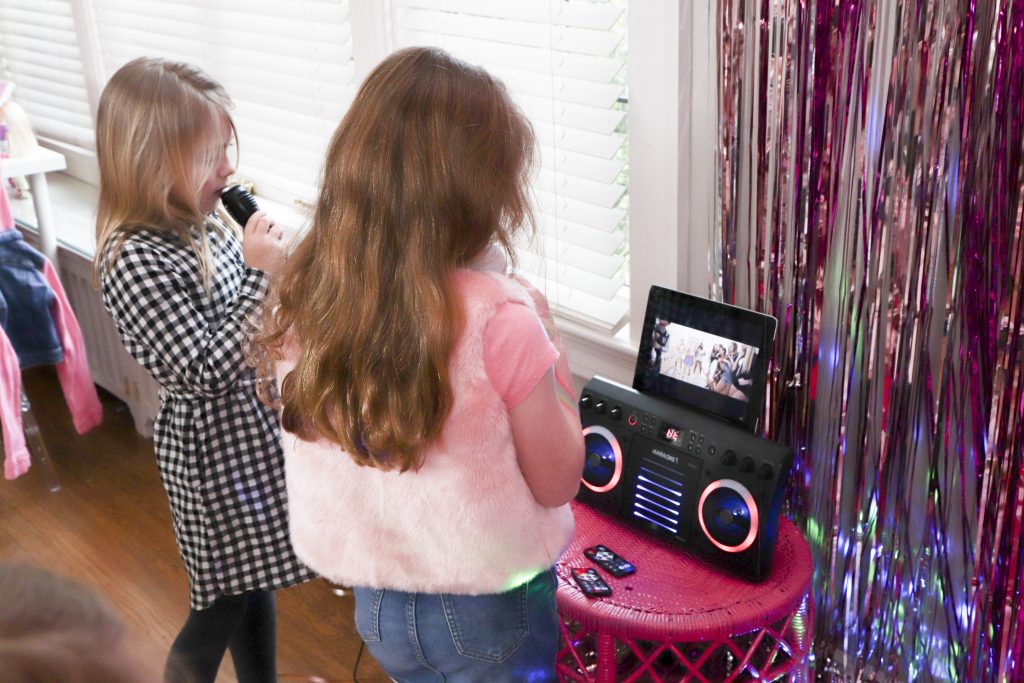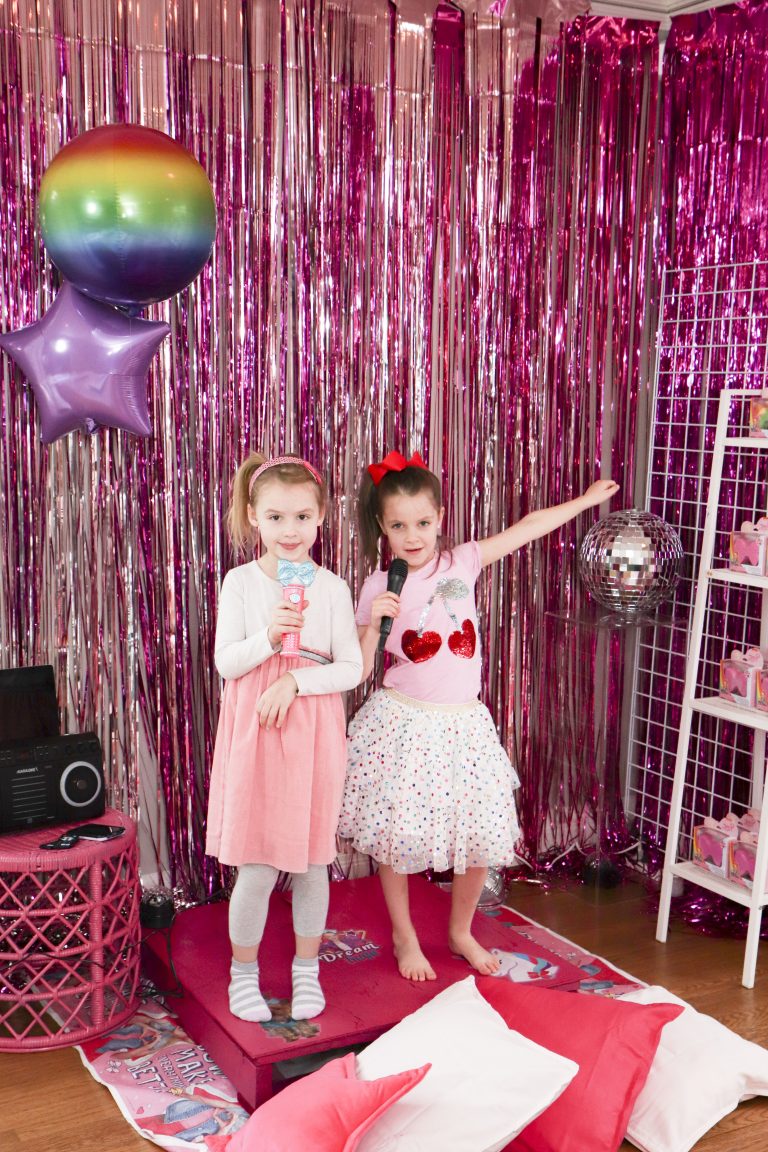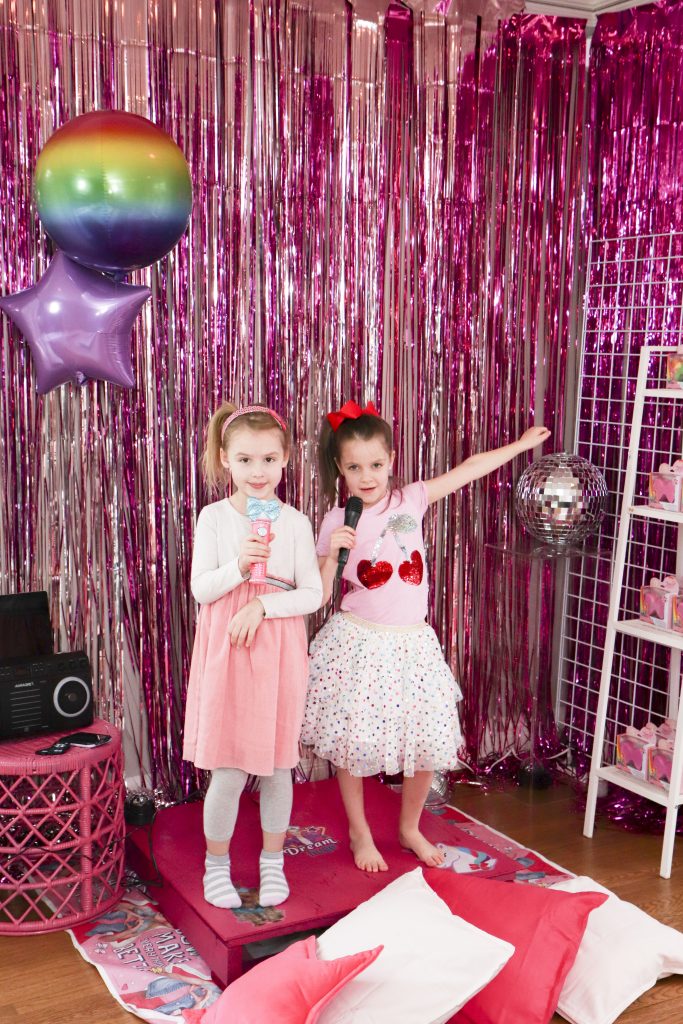 Of course, kids are creative, and when inspired by all of the fun decor and planned activities, will sometimes come up with their own fun activity ideas. The girls at Parker's party had a blast coming up with choreographed dances, and at one point, even invented a game of Glitter Slime Limbo!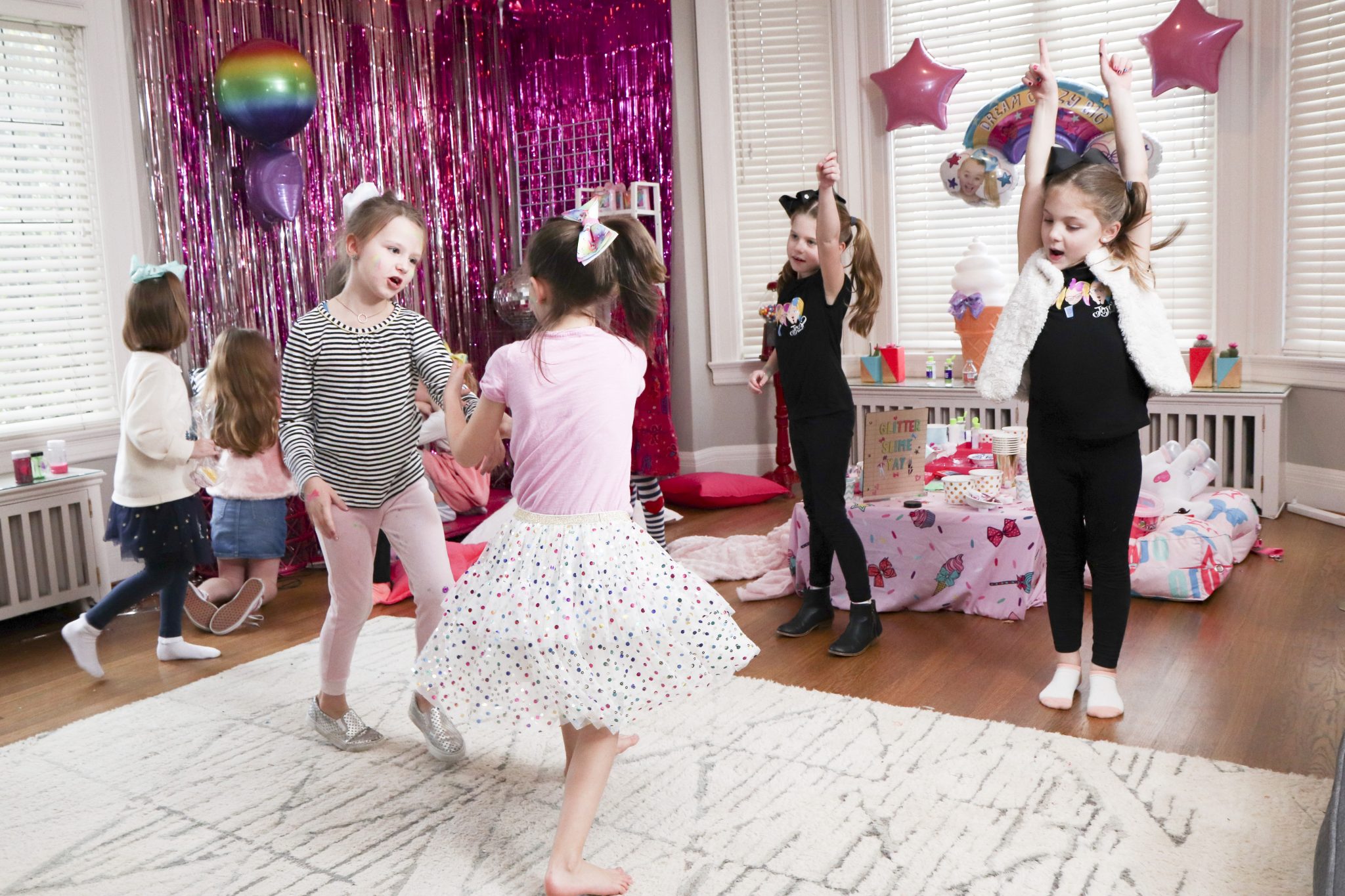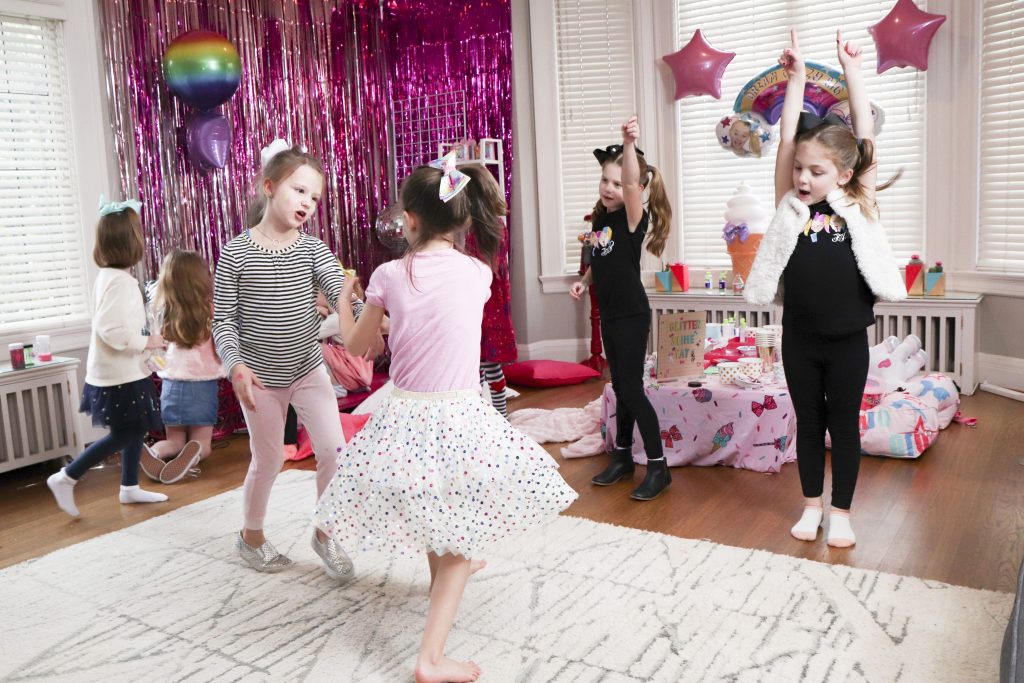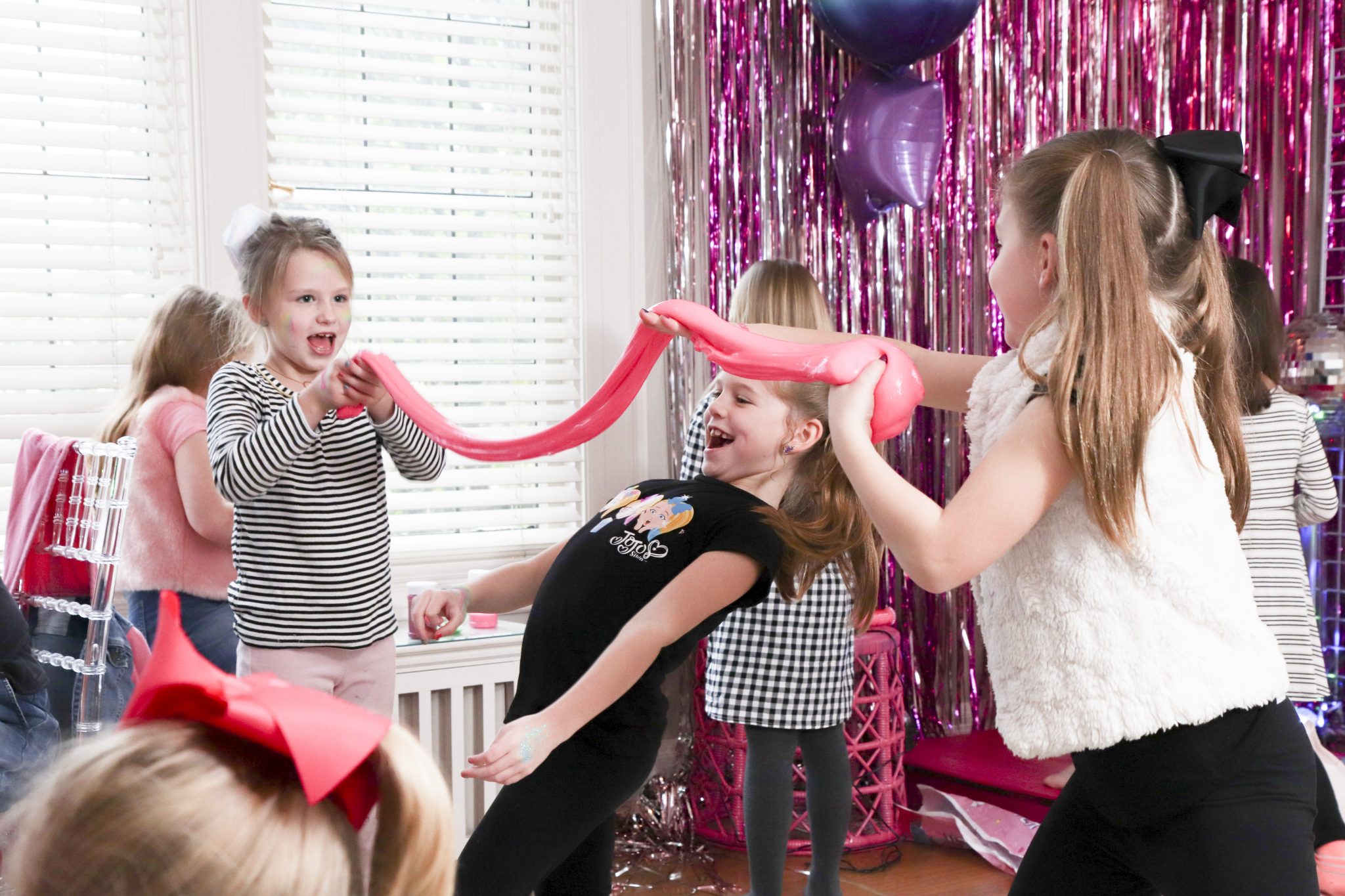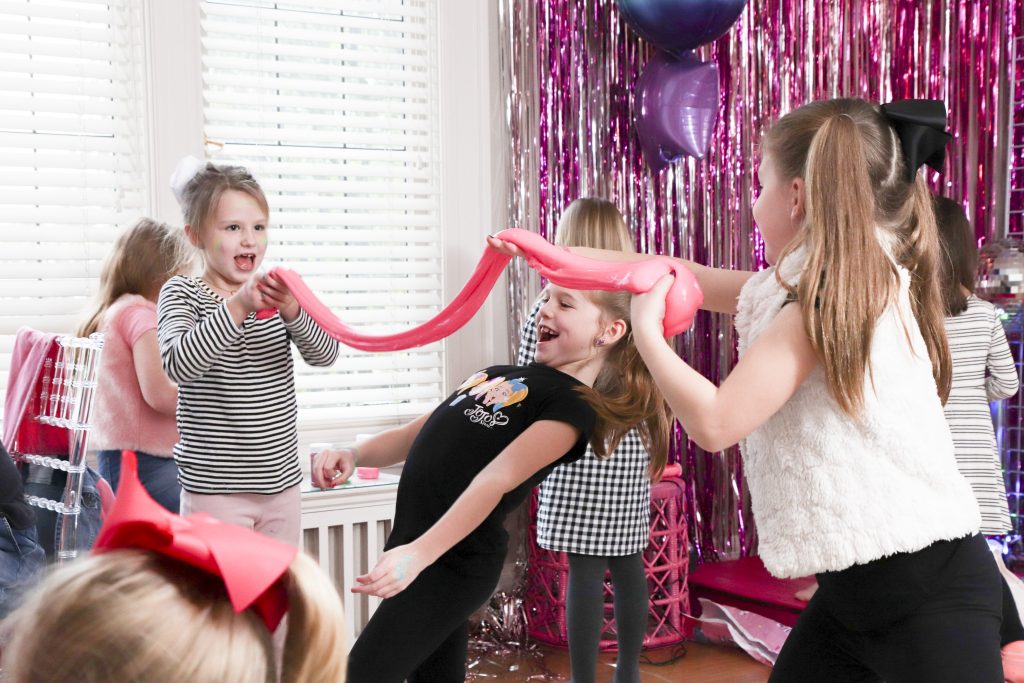 I think this party will go down in history as one of Parker's favorites. Not only were the activities entertaining and fun, but all of the JoJo-inspired decor and desserts kept the vibe of the party fun and bright. Don't forget to read my Throwing a JoJo Siwa Birthday Party for all the details!
And don't forget to Dream Crazy Big!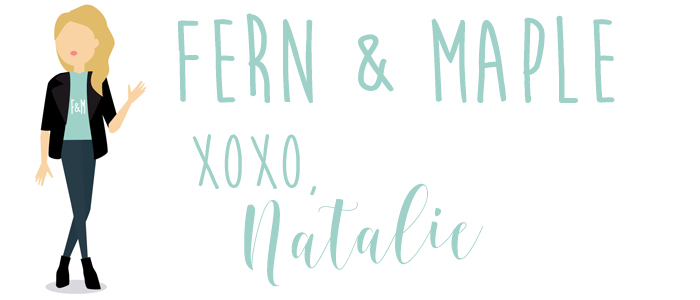 PIN FOR LATER: