Who doesn't love a good surprise? That has to be one of the reasons unwrapping the adorable L.O.L. Surprise! Dolls became such a hit after they landed on toy shelves a few years ago. My daughter and her friends definitely caught L.O.L. Doll fever, and she has been asking for a party featuring the dolls ever since. Because I love a good surprise myself, I finally gave in and surprised her with a sweet and sassy L.O.L. Surprise Doll Party. Let me tell you, it was a huge hit! Look how happy she was!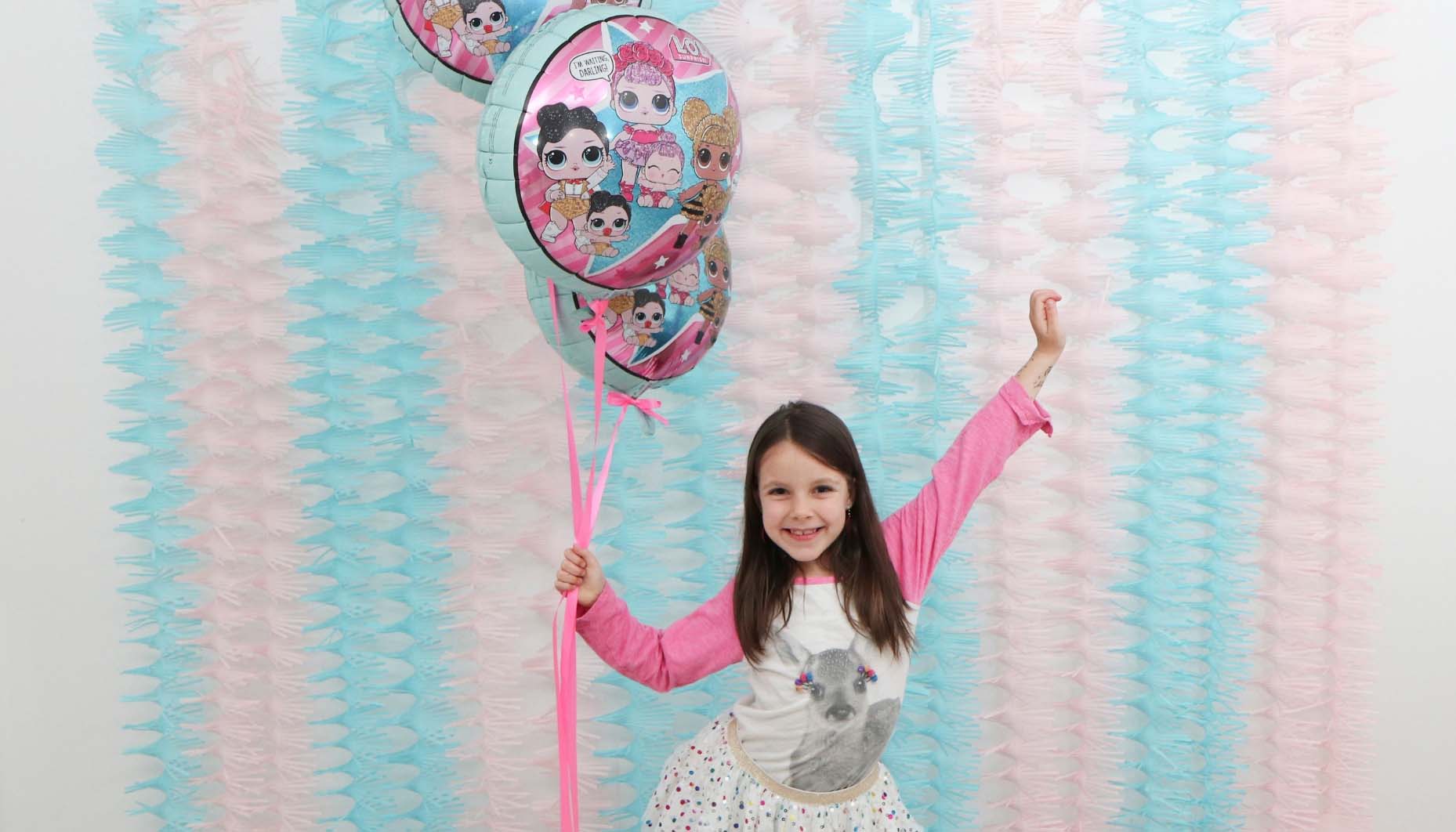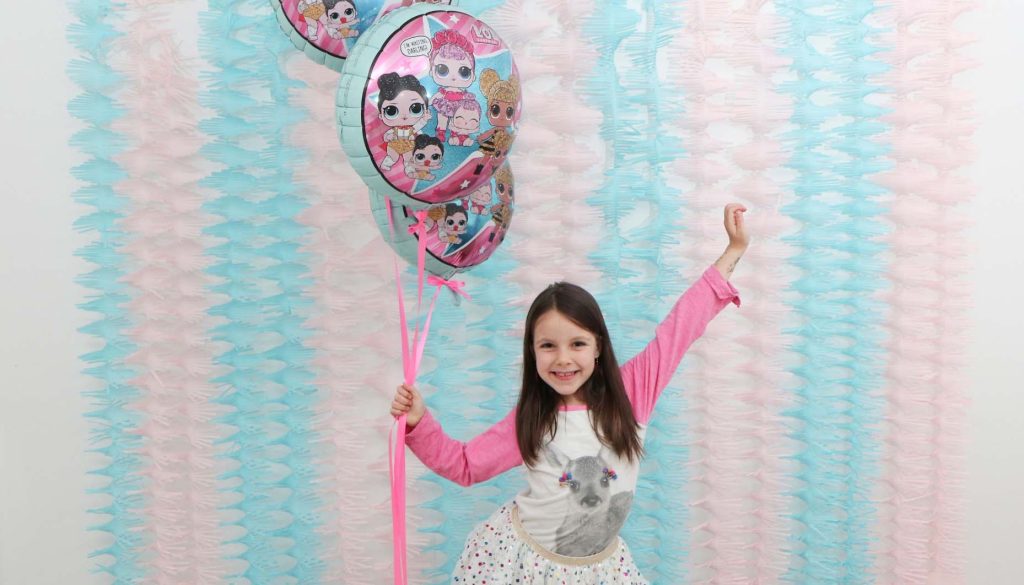 Decorating for this party was a piece of cake. Oriental Trading has tons of L.O.L. themed party decor, such as balloons, banners, table cloths, stand-ups, favors and tableware. I used all of these in various places around the room.
However, you know me…I had to add some extra flair to these decorations! I layered lots of pastel pink and blue into the party.  These are both colors typically present in L.O.L. Doll packaging. I started with a statement backdrop, pink and blue fringe paper streamers.  Then added in pastel pink chargers under my L.O.L. Doll plates, pastel pink striped tablecloths and cute little mini popcorn boxes.
Letter boards with pink and blue letters also marked the different stations of the party.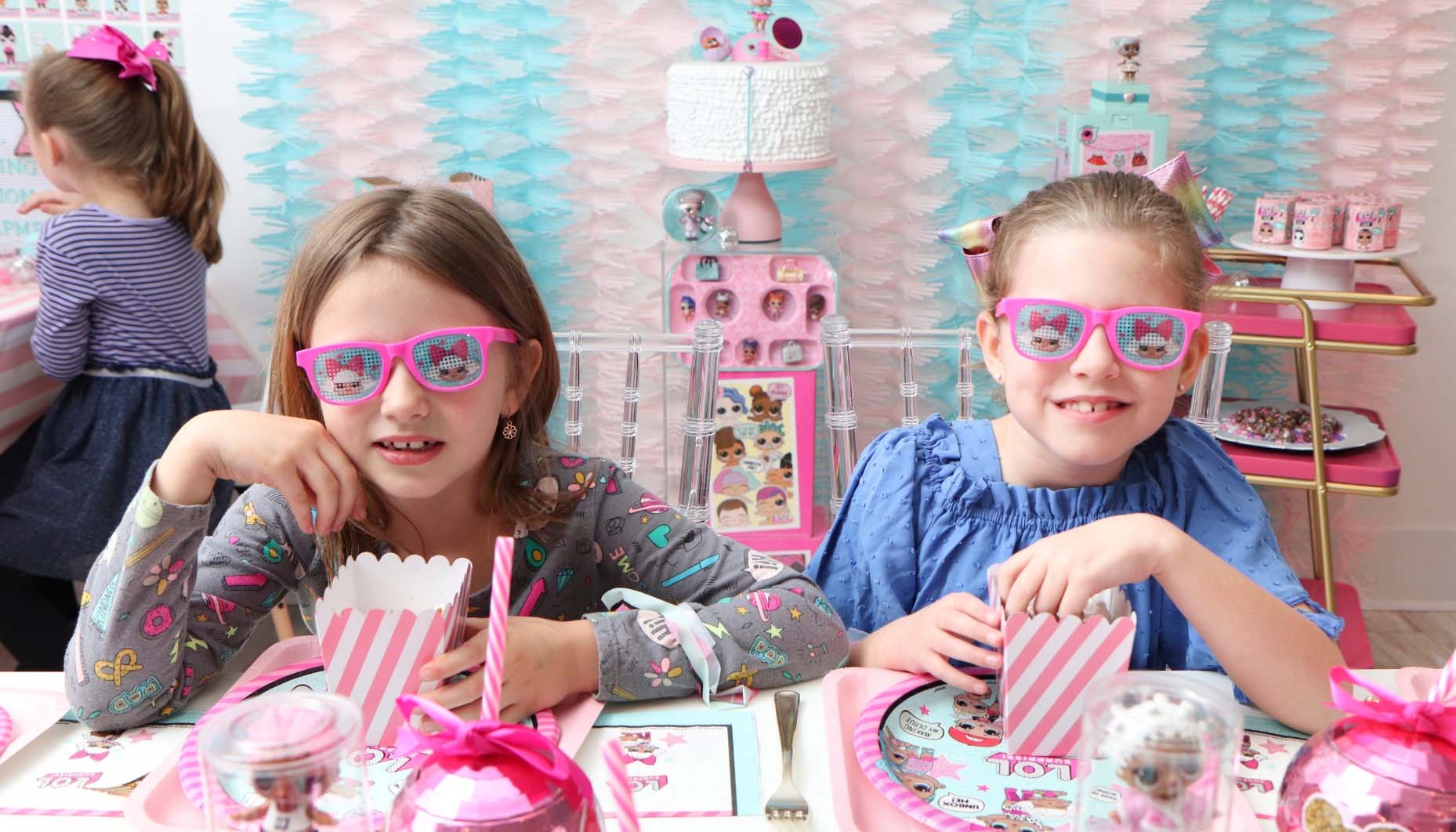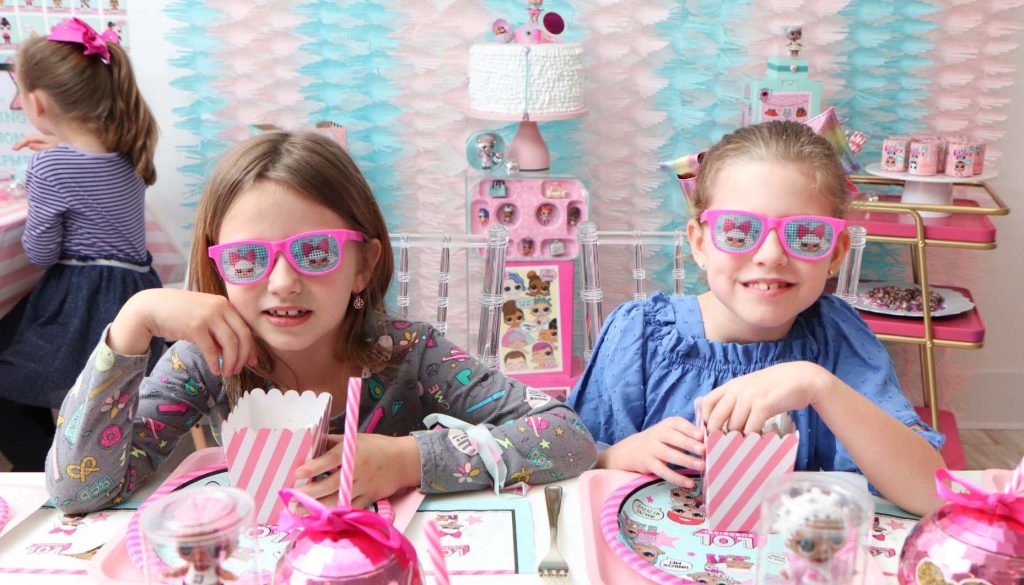 Another really easy way I decorated for this party was by using L.O.L. Dolls themselves. They are too cute not to be displayed! Luckily, I created a super easy and fun DIY way to display them, then used them as centerpieces on my main table. Find out how to make your own DIY L.O.L. Doll Display Stands HERE.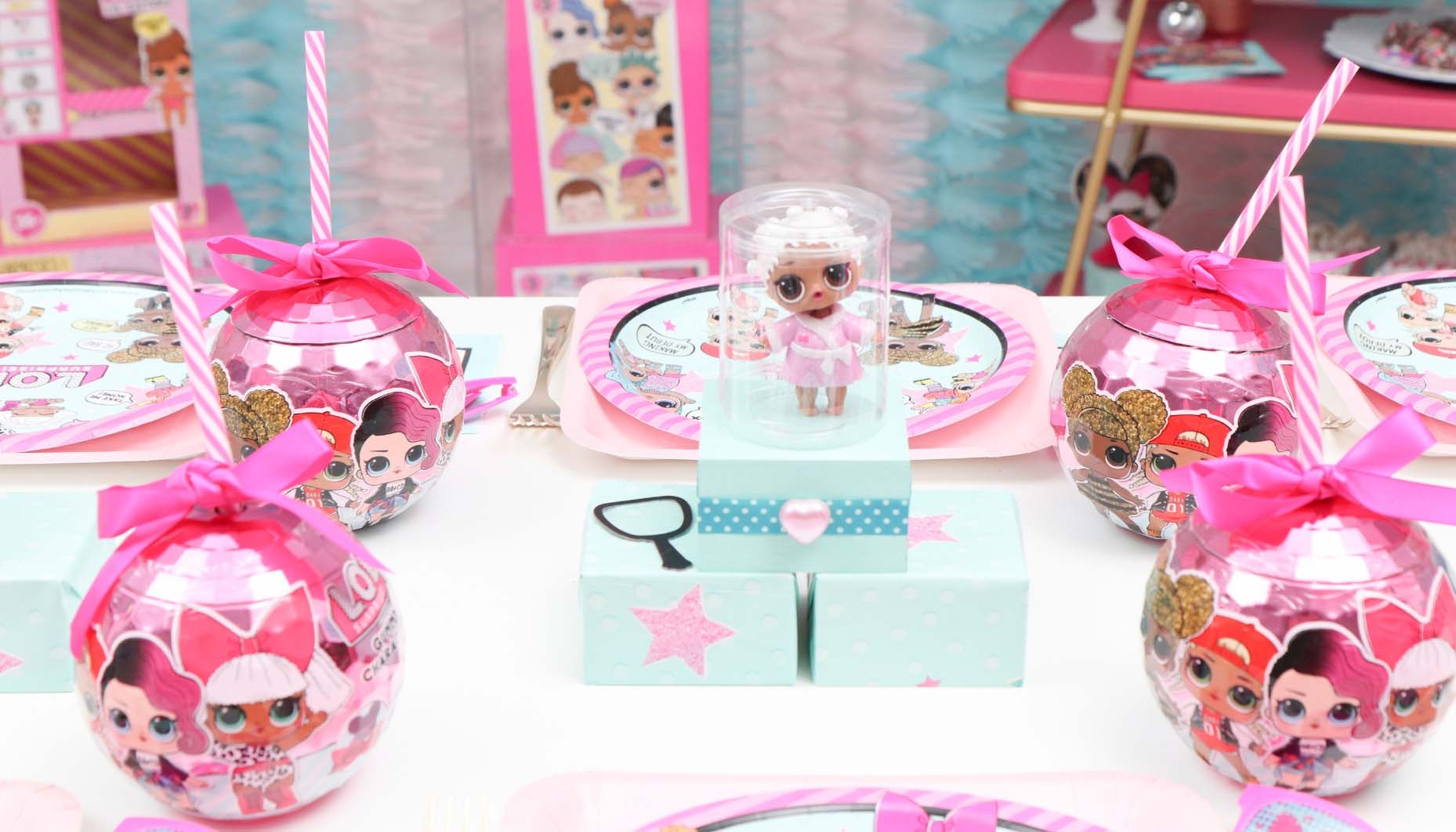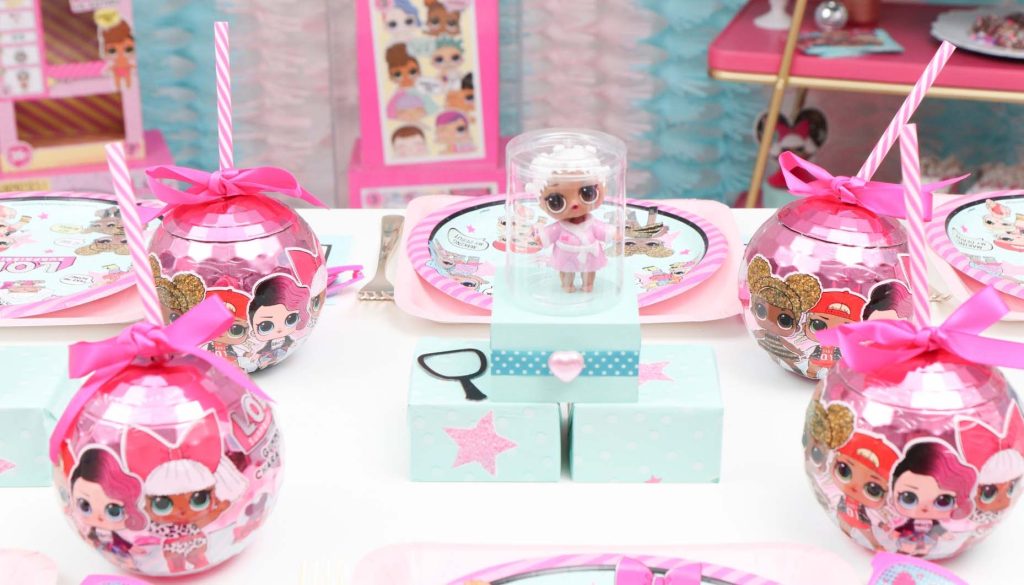 Keeping the kids entertained was also pretty simple. The toys themselves provide so much entertainment.  Trading is also HUGE in the L.O.L world, to further facilitate this I created a Trading Station where my daughter and friends could trade dolls and accessories.  This was a huge hit, they loved it and lined up to take turns trading.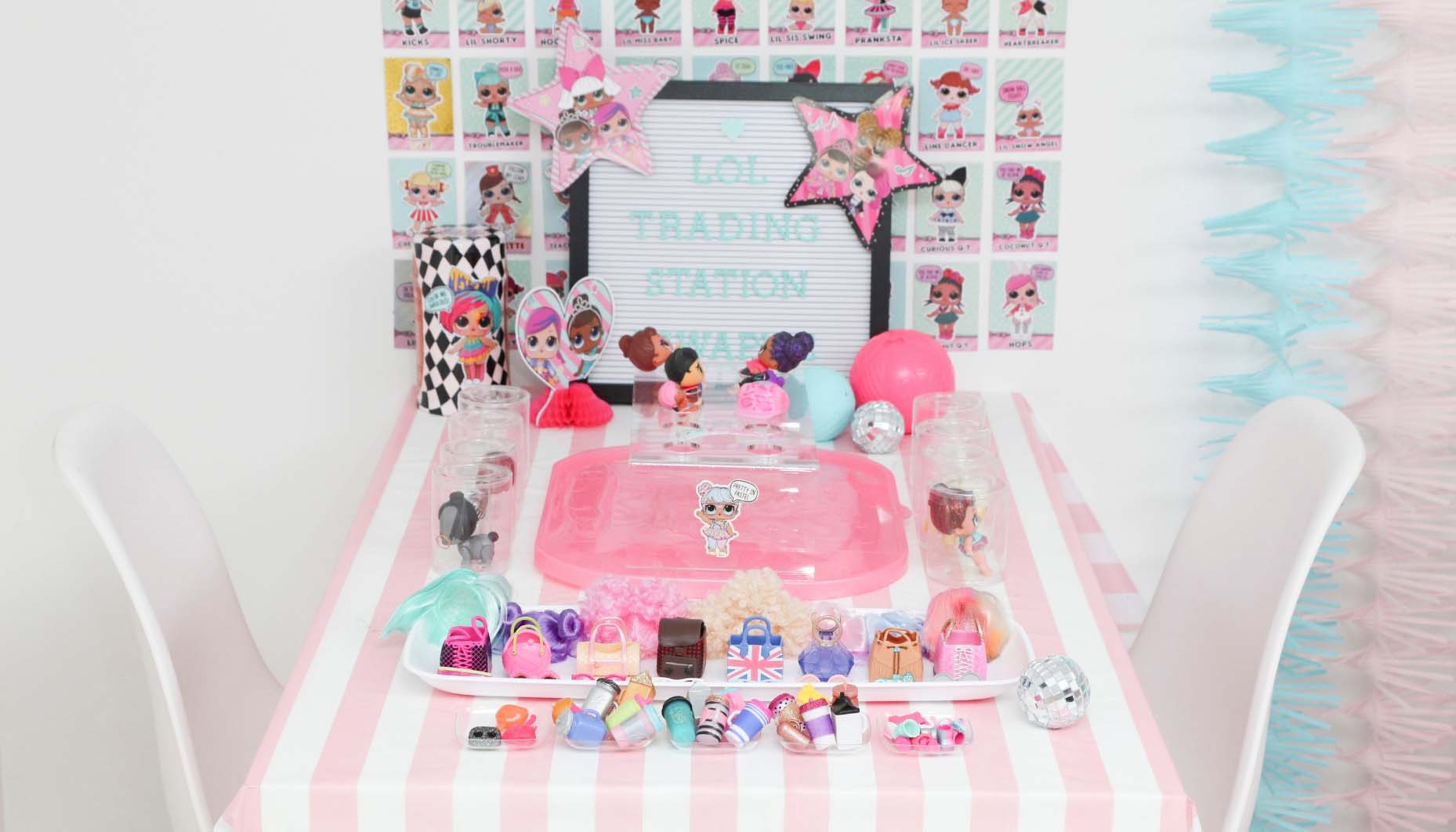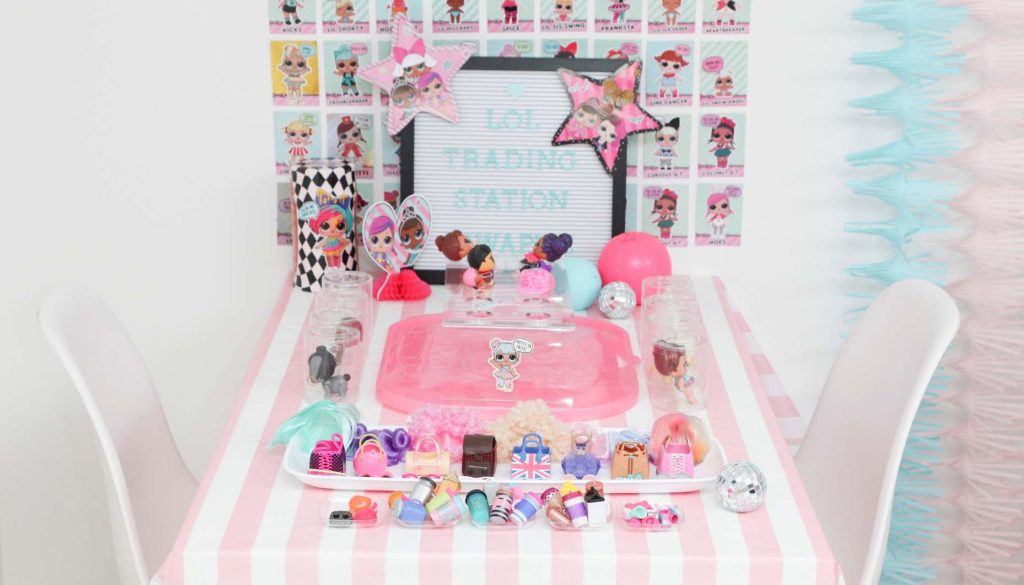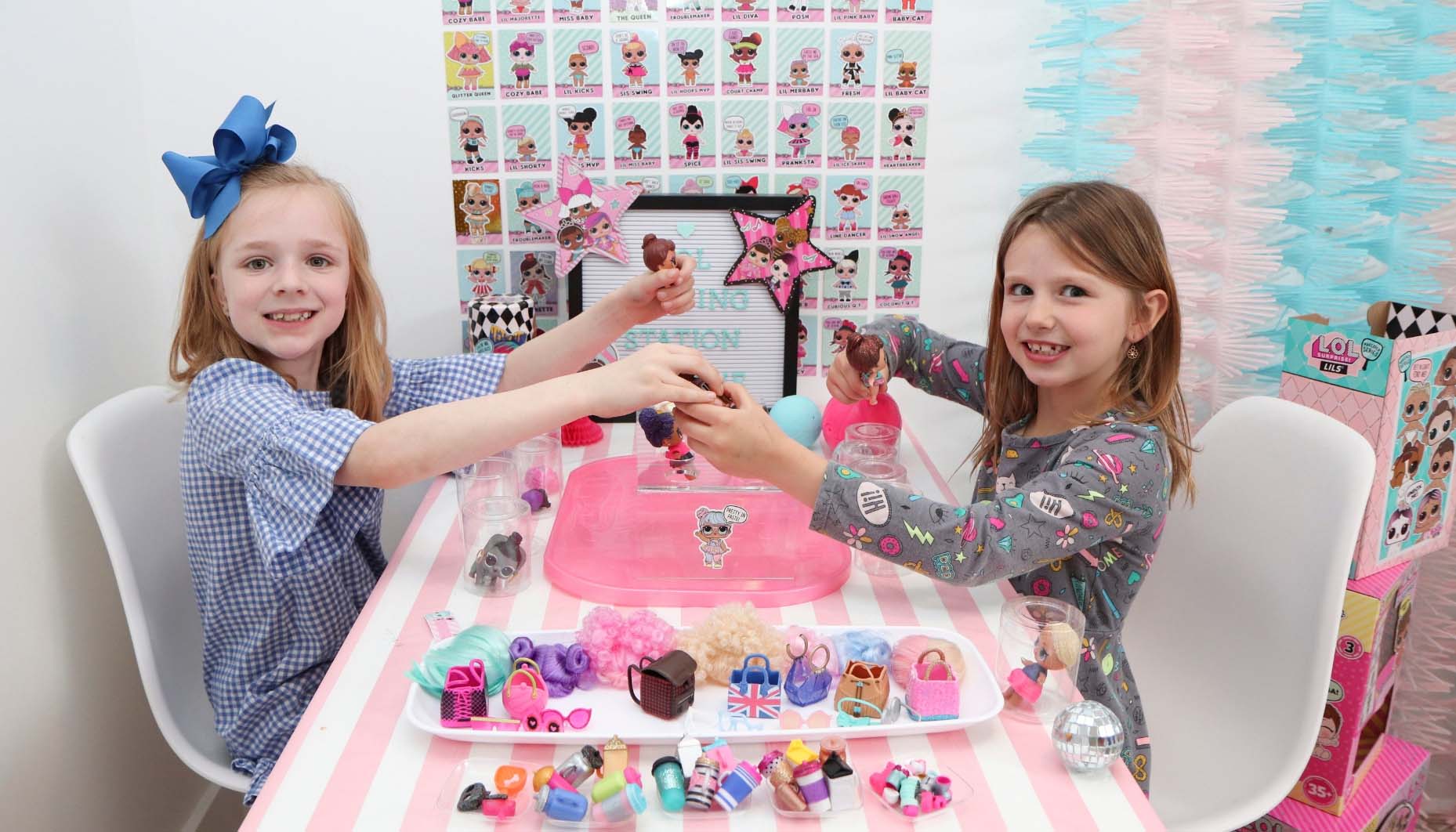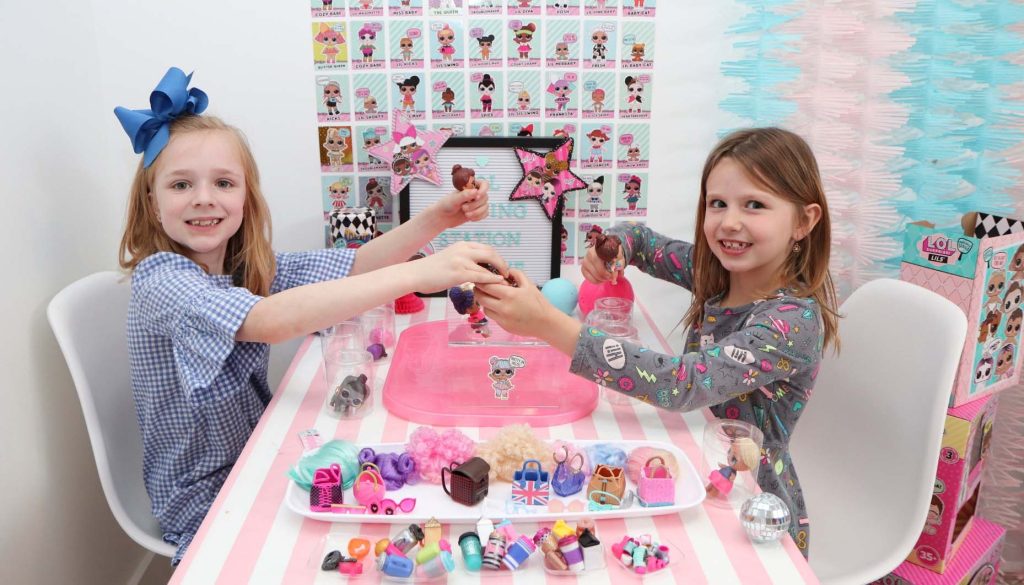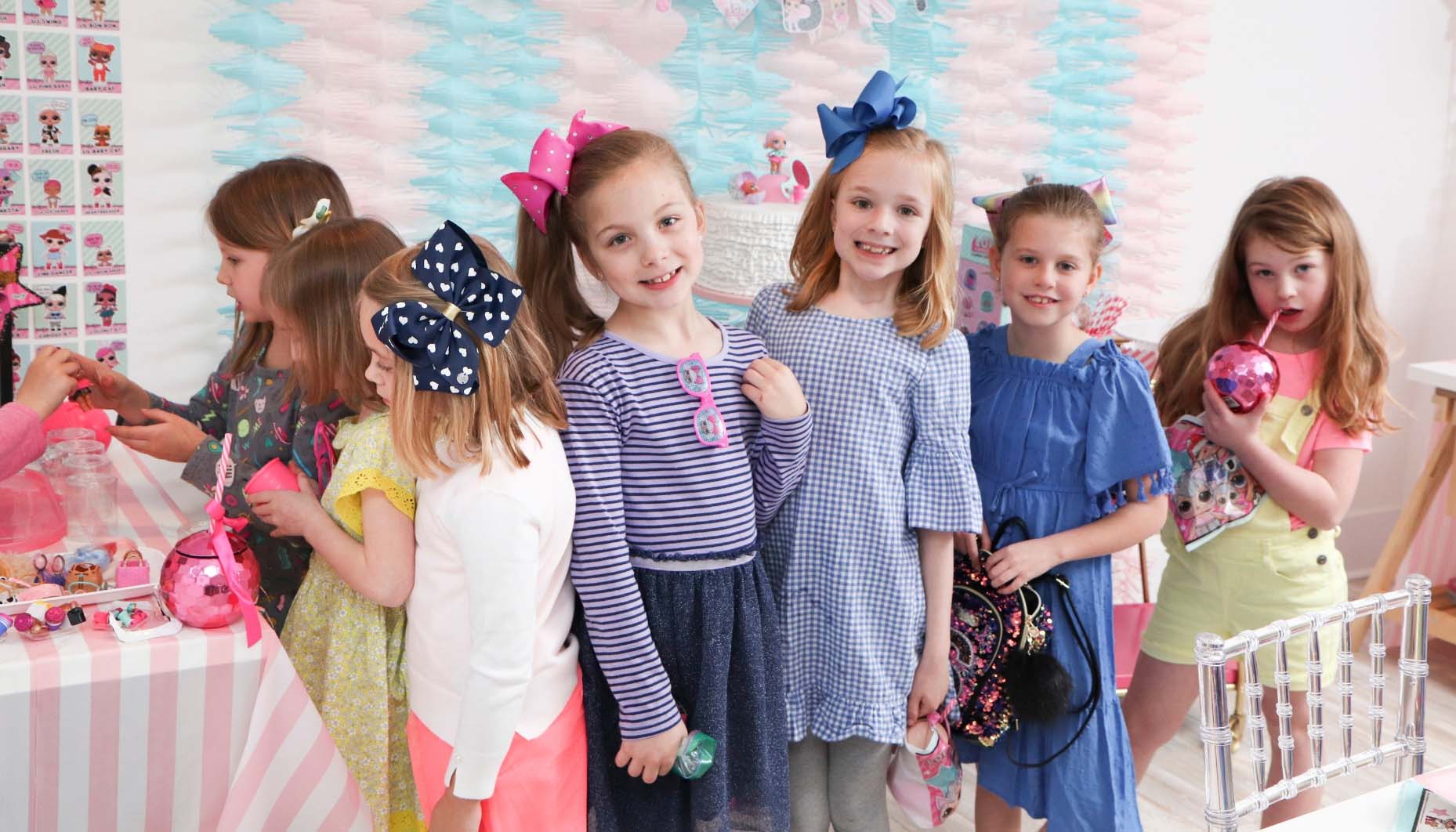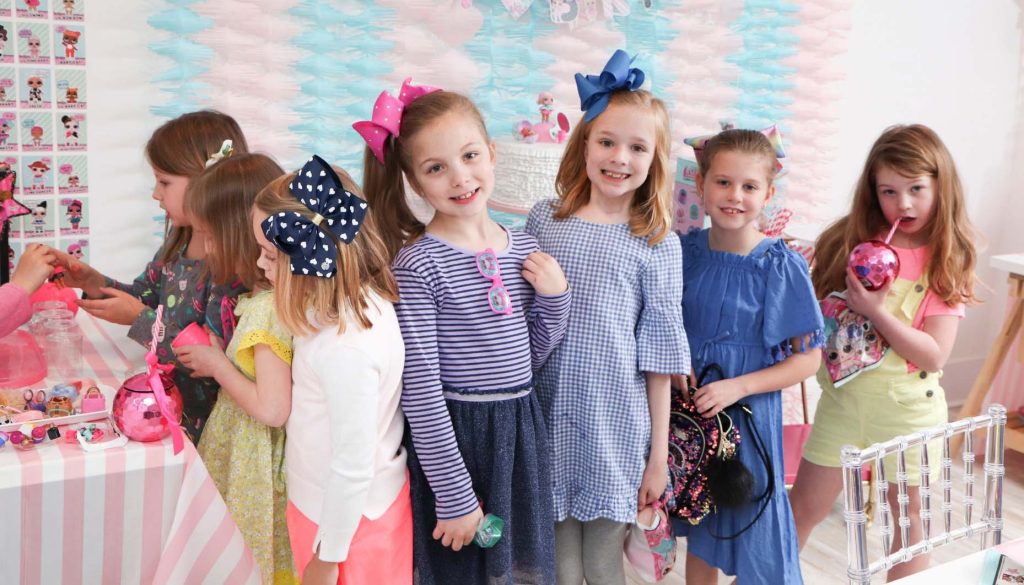 A lot of the LOL packaging is perfect for displaying the doll accessories.  The dolls also have trading cards which make a great backdrop to the trading station.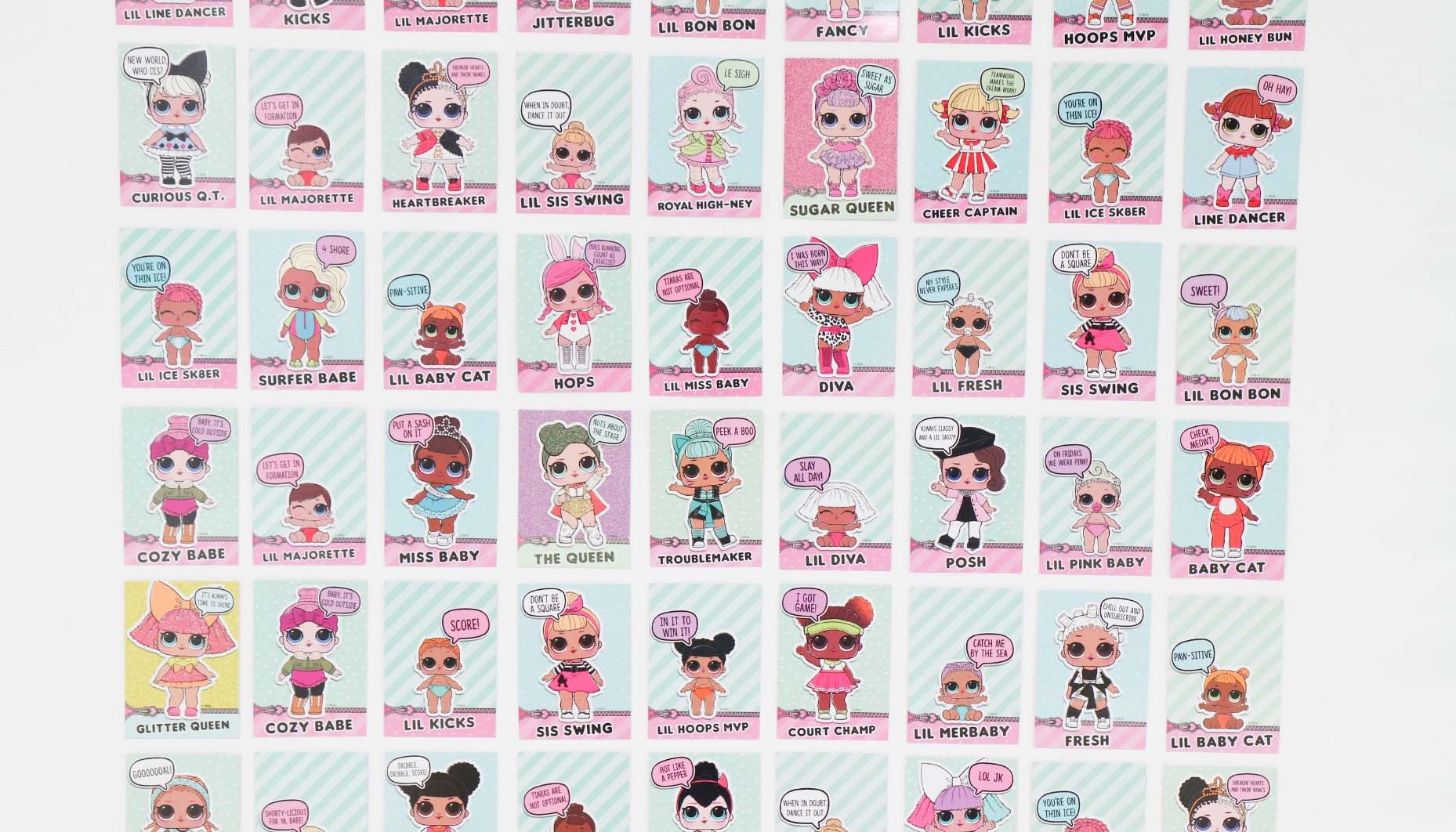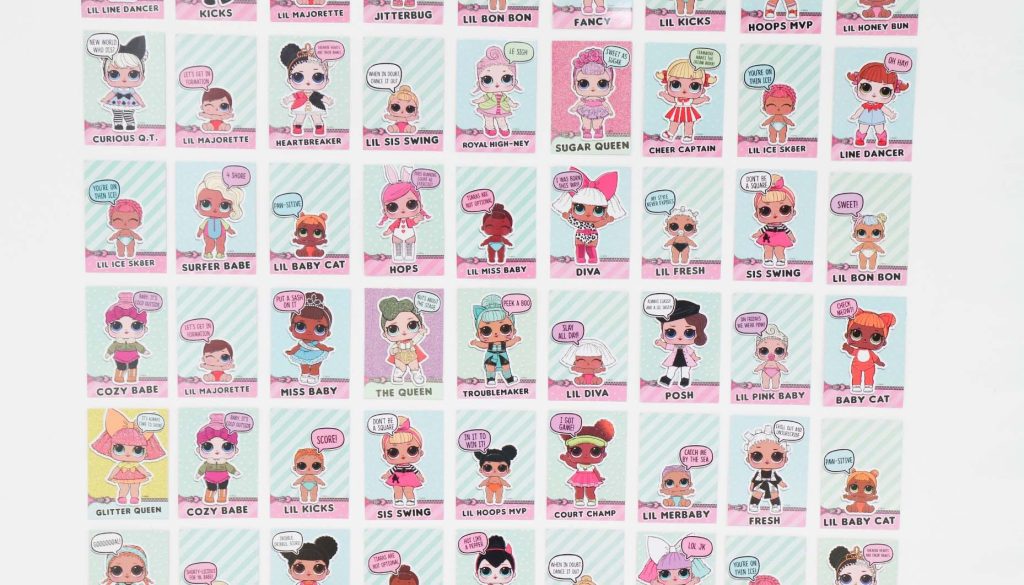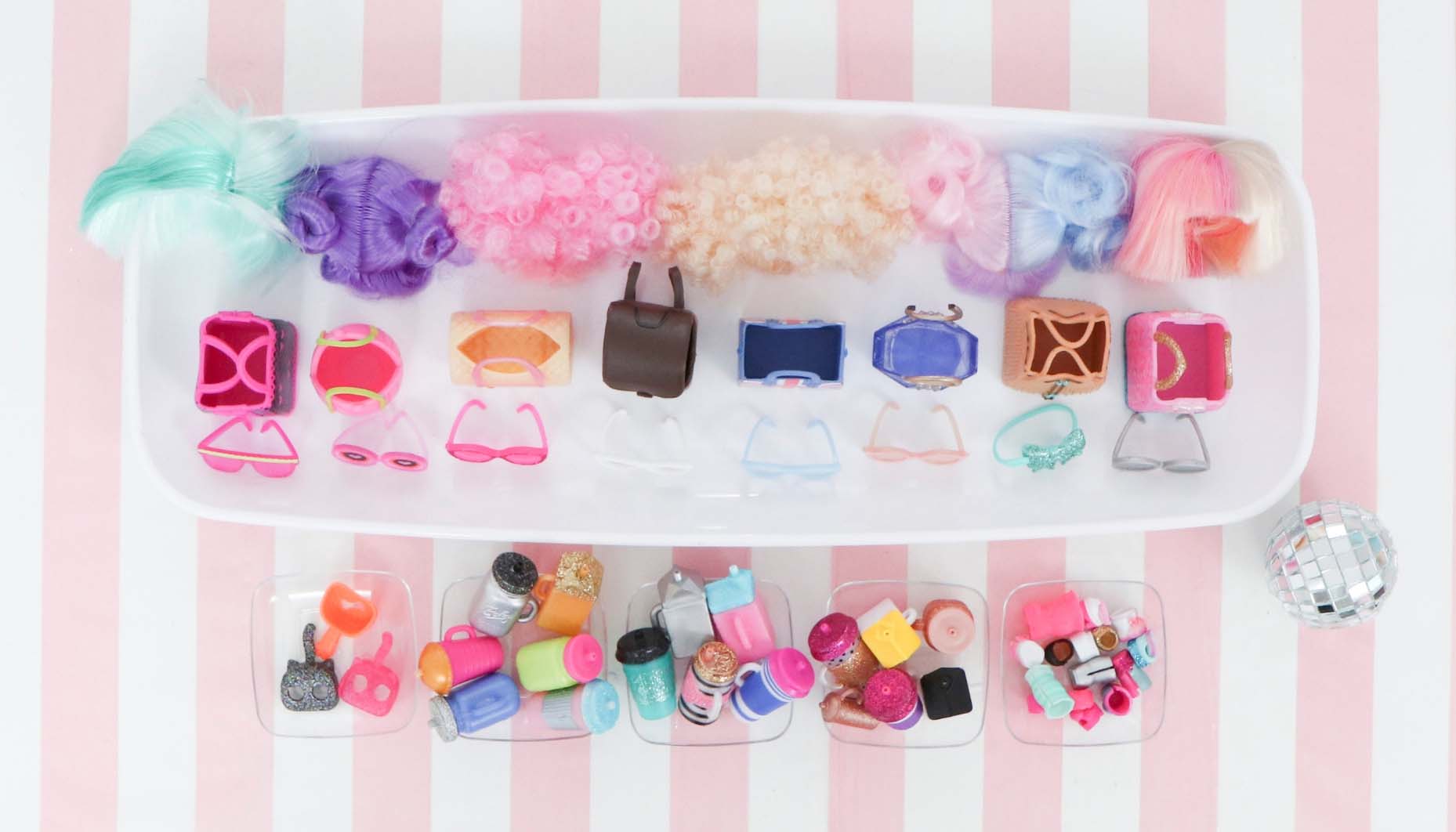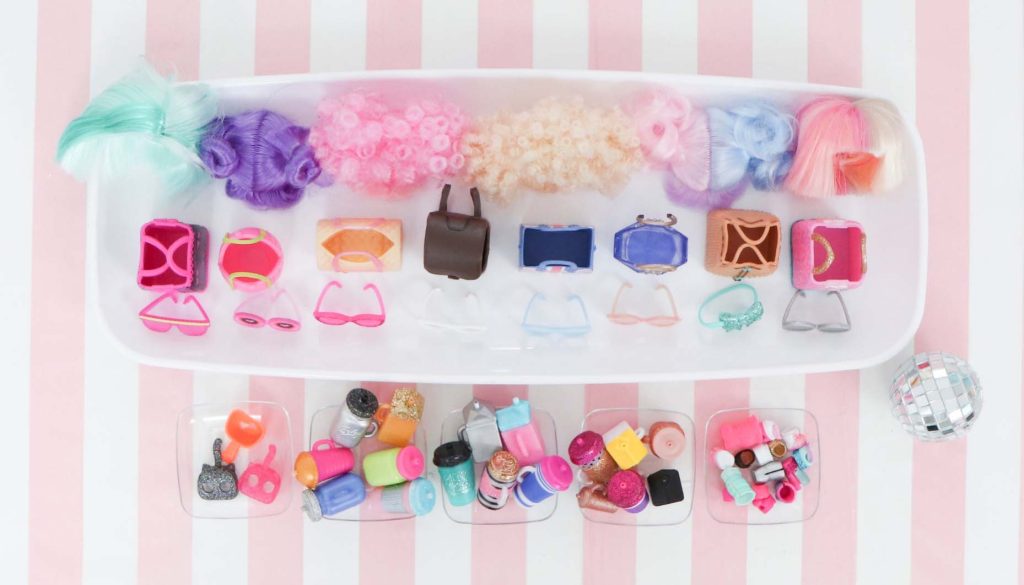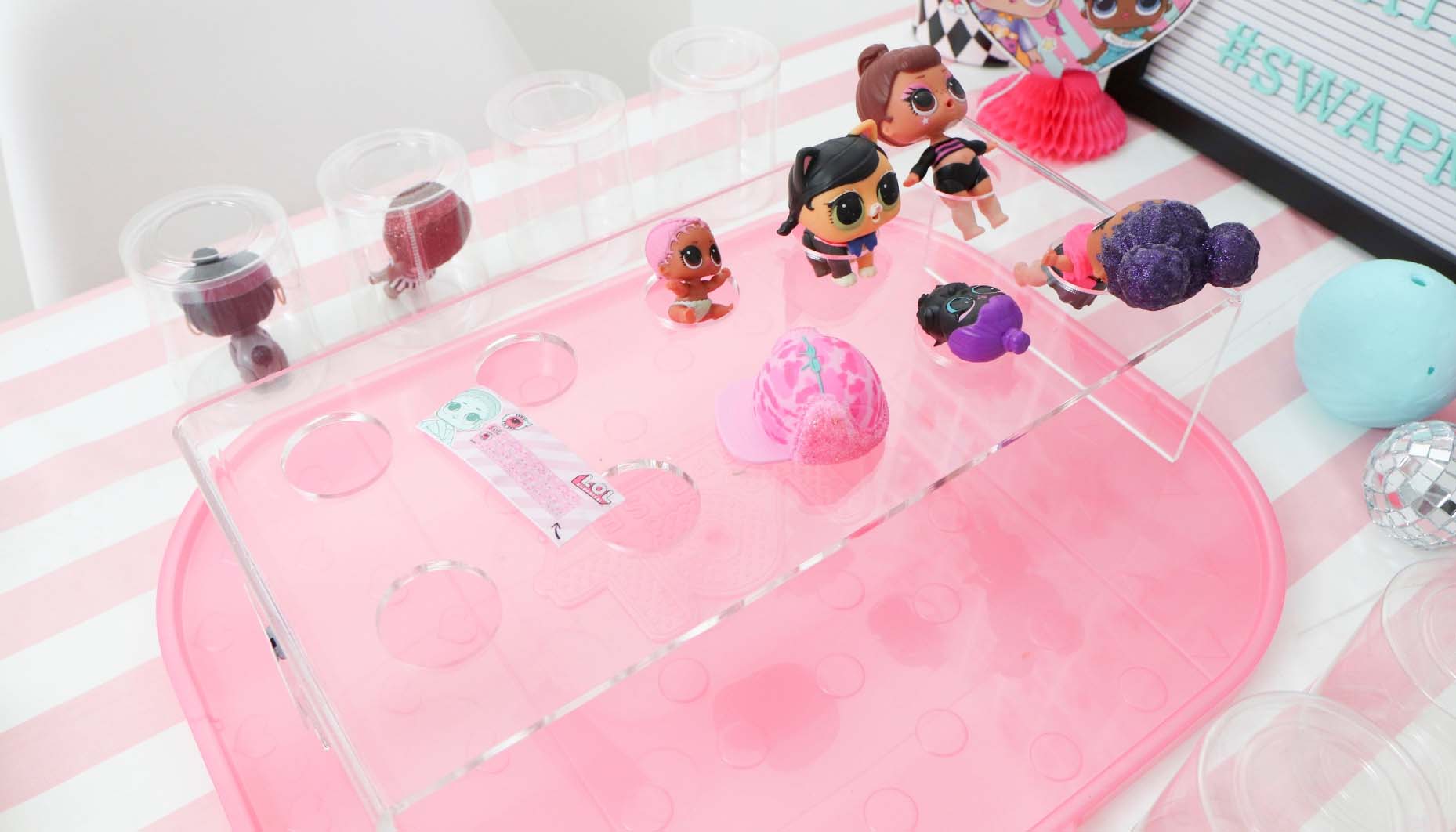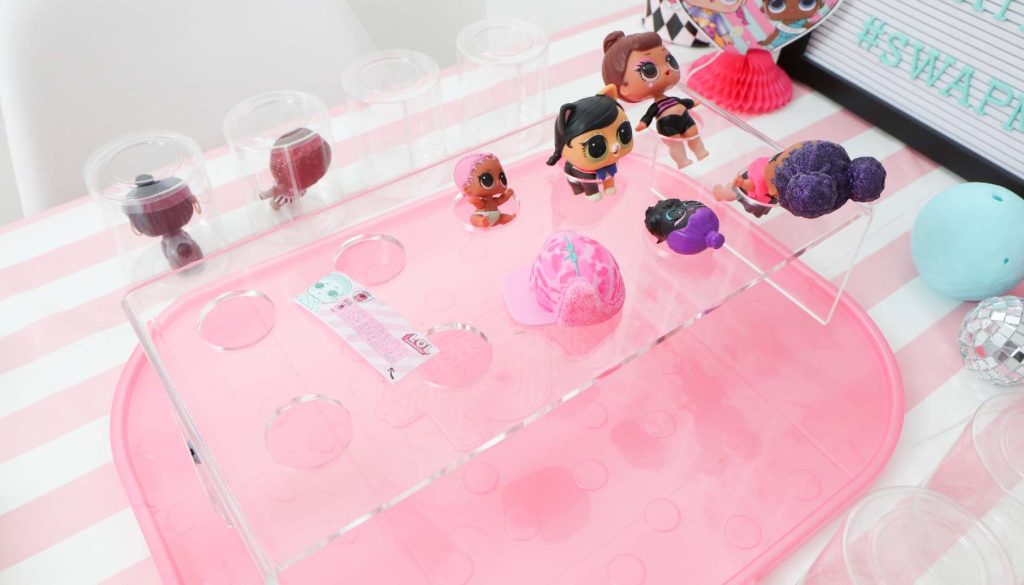 I also noticed that many of the dolls featured oversized hair bows, so I made a DIY Hair Bow Crafting Station so that the kids could make their own! Get the details on how I created it HERE.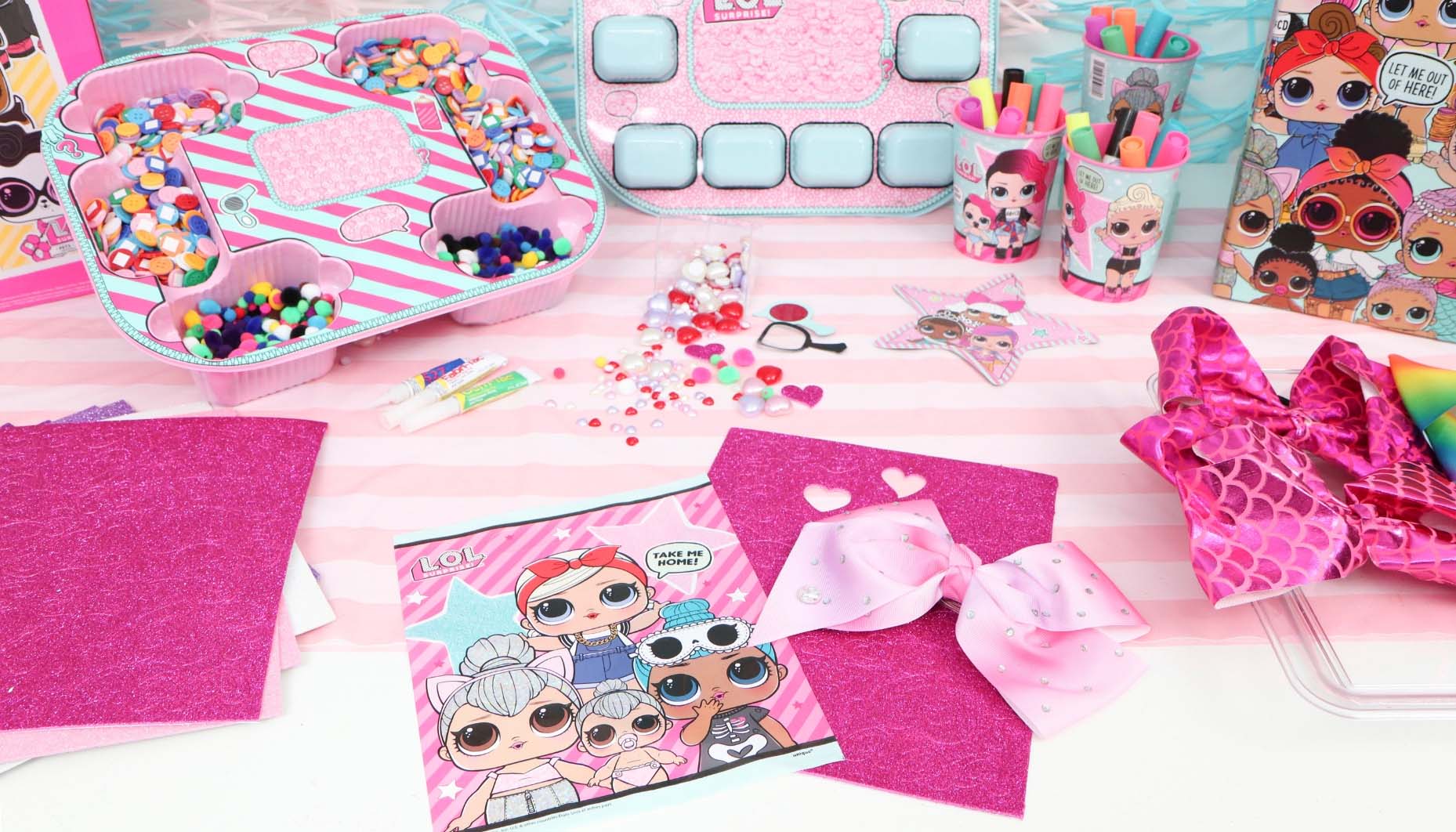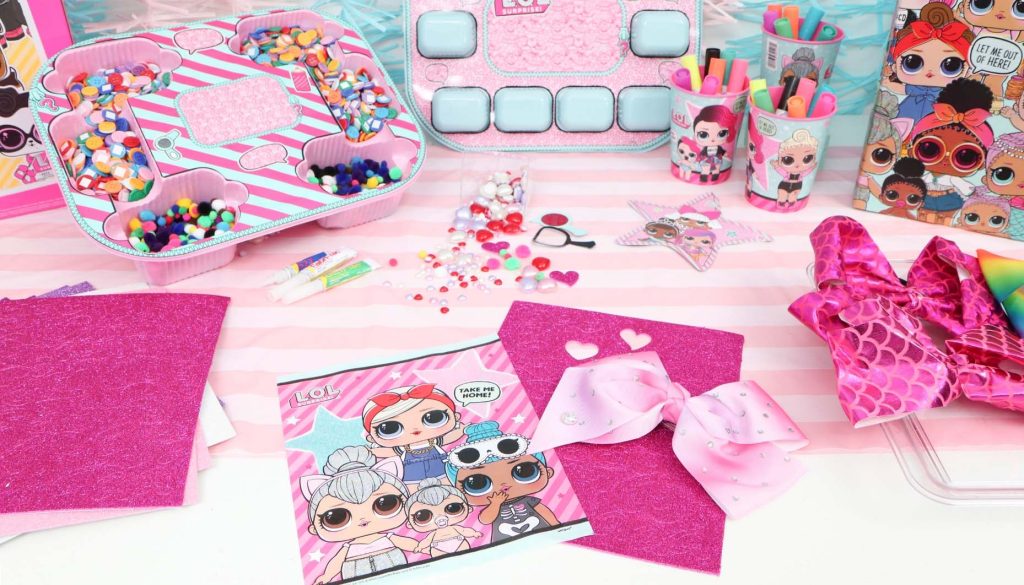 Finally, in keeping with the "surprise" theme, I made these delicious No-Bake Chocolate Surprise Treats. I'll let you in on the secret surprise: the center is filled with caramel! They were so yummy I admit I may have "tested" quite a few of them before I set the rest out for the party. I was definitely not the only one who enjoyed them- the party guests gobbled them up! The instructions for how to make them can be found HERE.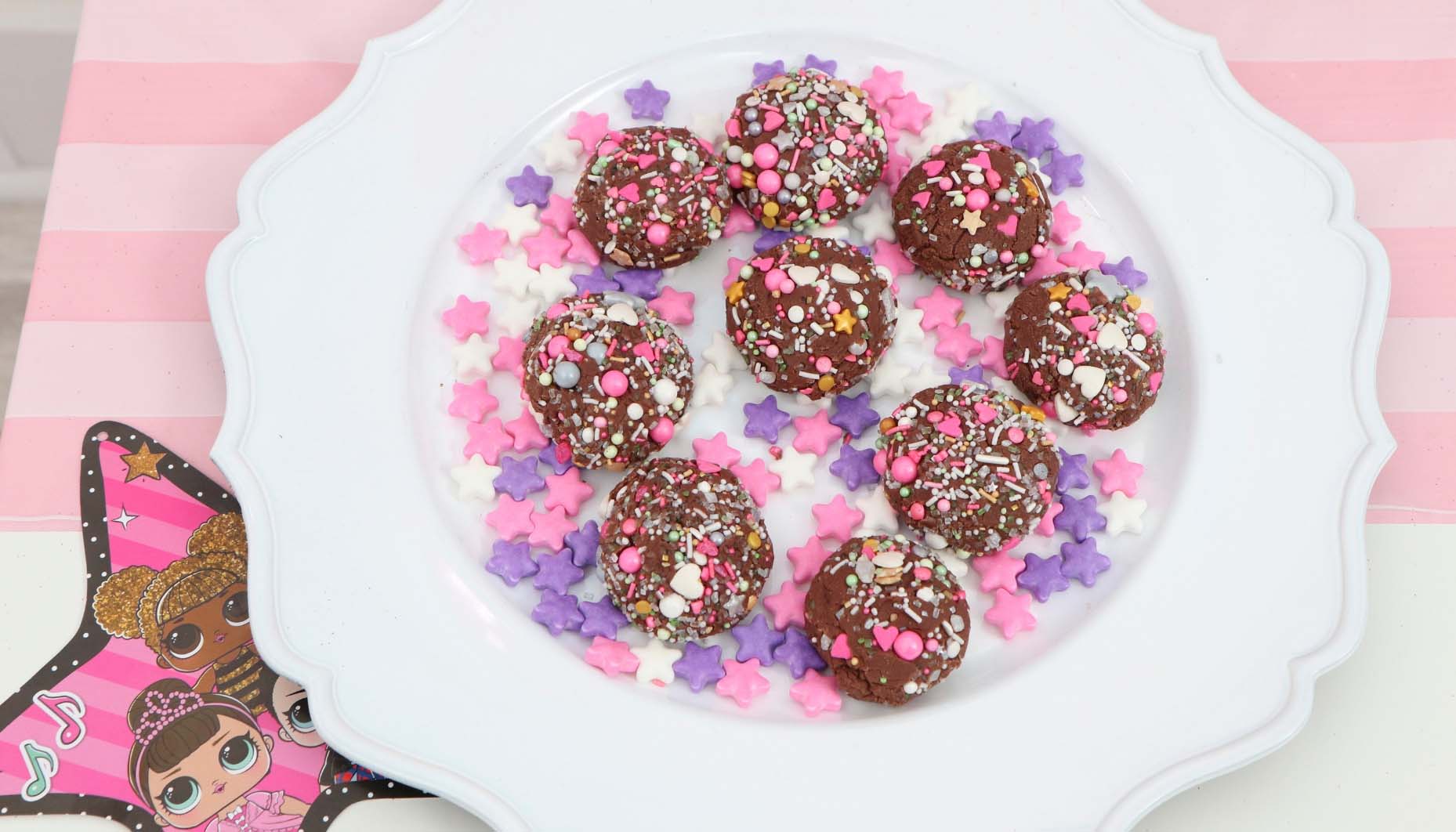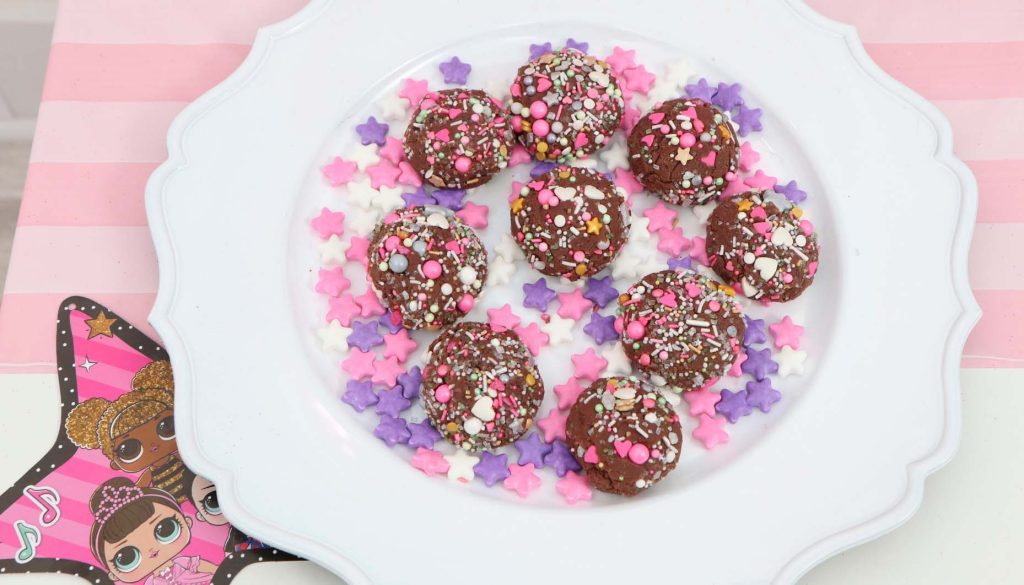 I just love sweet surprises, and particularly ones that make my daughter this happy. You can find all the additional details for how I created this L.O.L. Surprise Doll Party on Fun365 at Oriental Trading. Everything you need to See It, Shop It and Make It with the click of a button! I hope you enjoy all the DIY's and ideas as much as I enjoyed creating them.
PIN FOR LATER: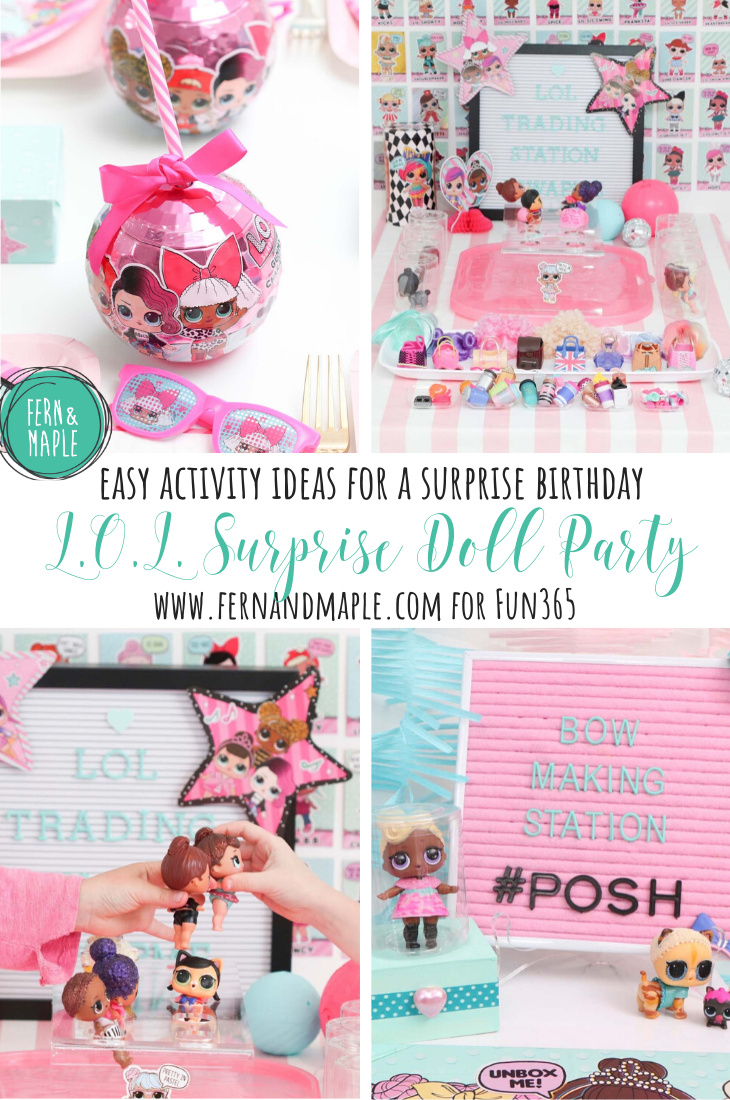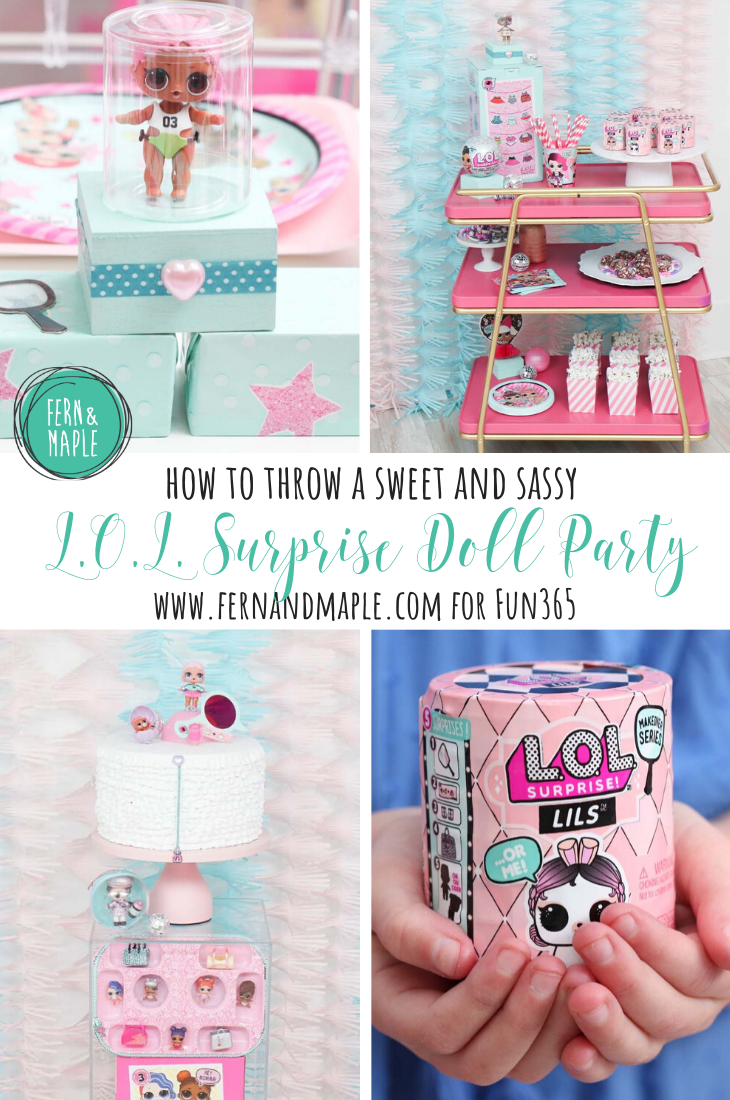 As an OTC blogger, I received compensation and/or products in exchange for my styling and crafting services. As always, all project ideas and any opinions expressed here are my own.  For further information on our disclosure policy please check out our disclosure page.