Do you have a child at home that is crazy for every single animal out there? One that wants to be a vet? Or go on a safari…like now please…lol.  My little one, Parker, is that child.  She has such a beautiful heart and loves all the animals.  Her favorite animal changes weekly, so fast I can't keep up with the latest.
This is her with her face painted like a fox and wearing a unicorn onesie! Yup she can be both and yes the fox is her latest favorite.  Her new found love for the fox inspired my latest party.  A pretty pastel take on the traditional woodland fox party.
As an OTC blogger, I received compensation and/or products in exchange for my styling and crafting services. As always, all project ideas and any opinions expressed here are my own.  For further information on our disclosure policy please check out our disclosure page.
How to Create a Fox-Themed Birthday Party for Kids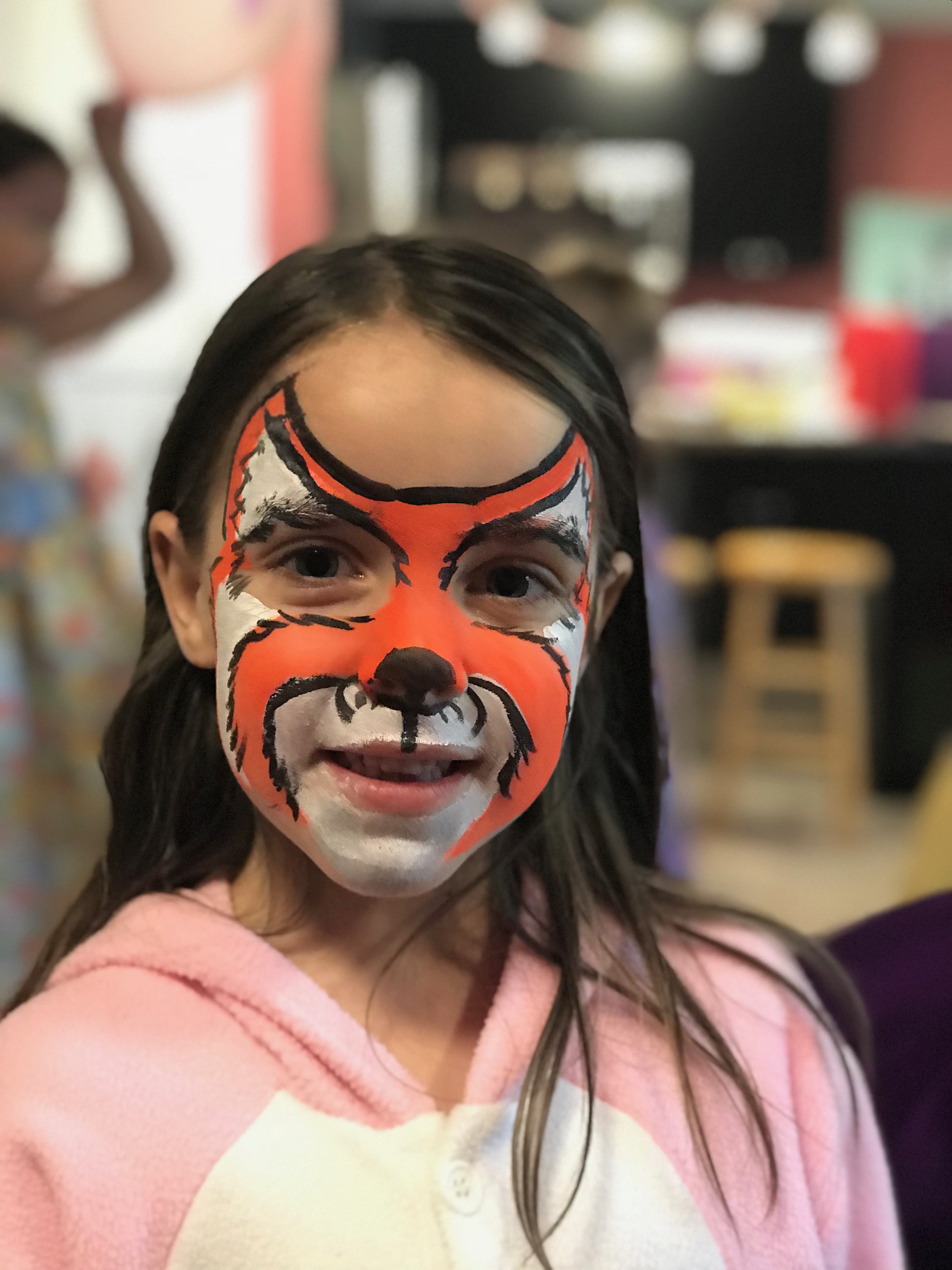 Whimsical Details
I really enjoyed creating sweet, whimsical details for this party.  Things that would thrill the girls.  My favorite was painting orange fox tails pink, adding a flower and pinning them to the back of their chairs.  They looked so cute shaking those fox tails!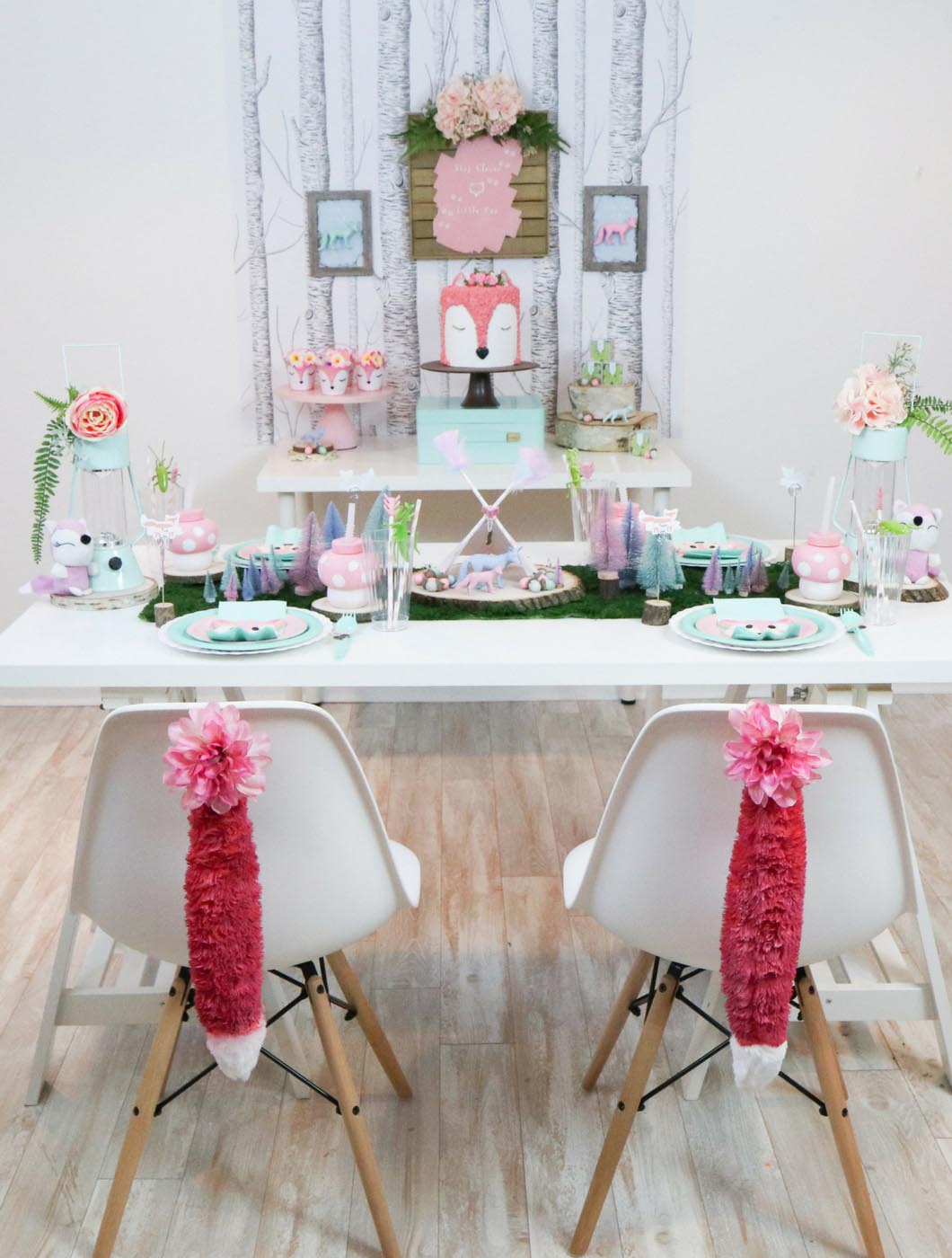 DIY Centerpiece
The other was woodland centerpiece.  The girls loved playing with the mini pastel momma fox and her cubs.  Creating stories for them in the  woodland and boho tent in the middle of the table. The imagination of kids never ceases to amaze me, they were so creative with their stories.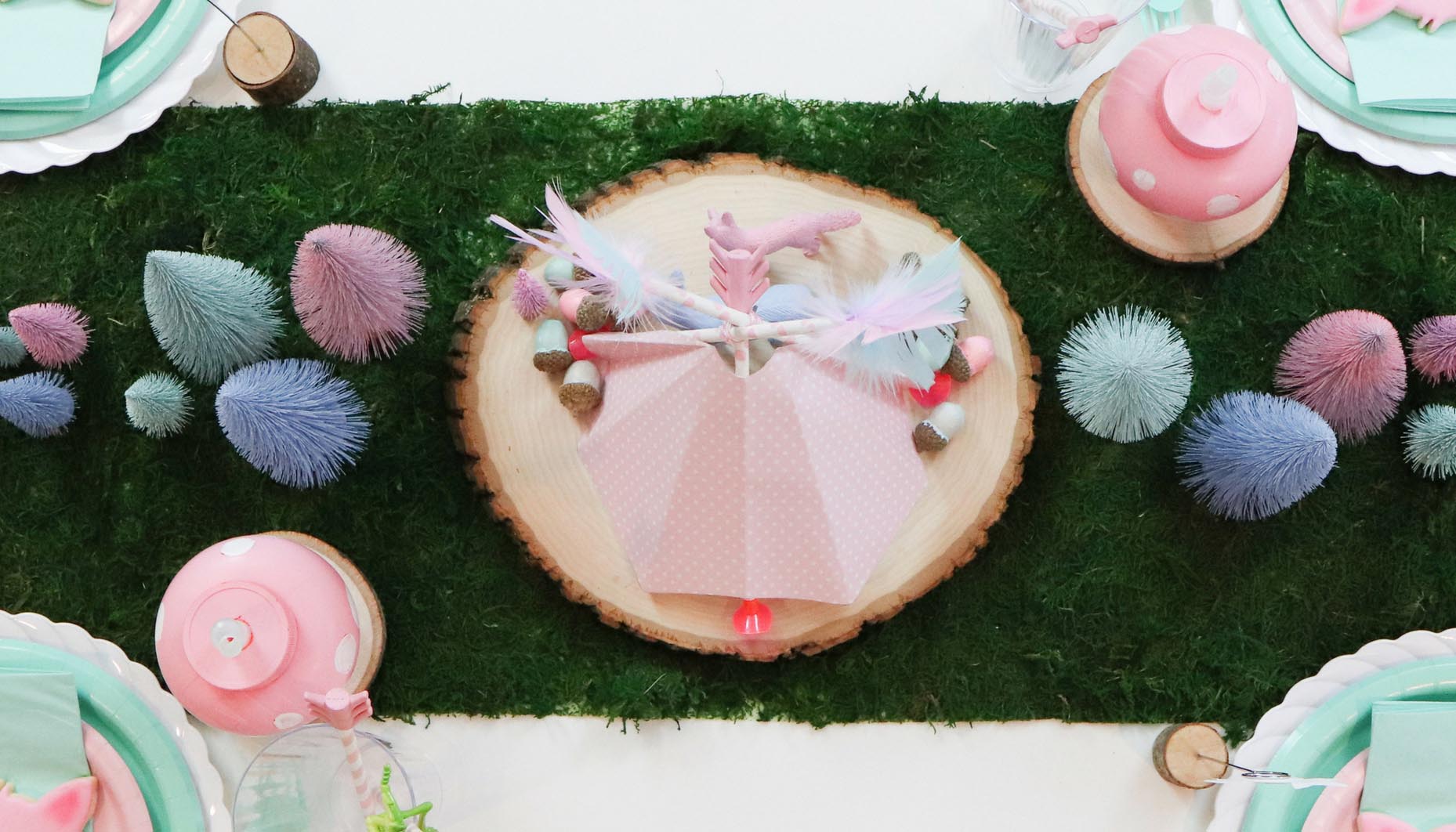 DIY Backdrop
Other favorite details I know you'll love too; the pastel 3D wall art I created.  I spray painted fox figurines and glued them to painted acrylic photo frame inserts.  Parker now has these up on her wall.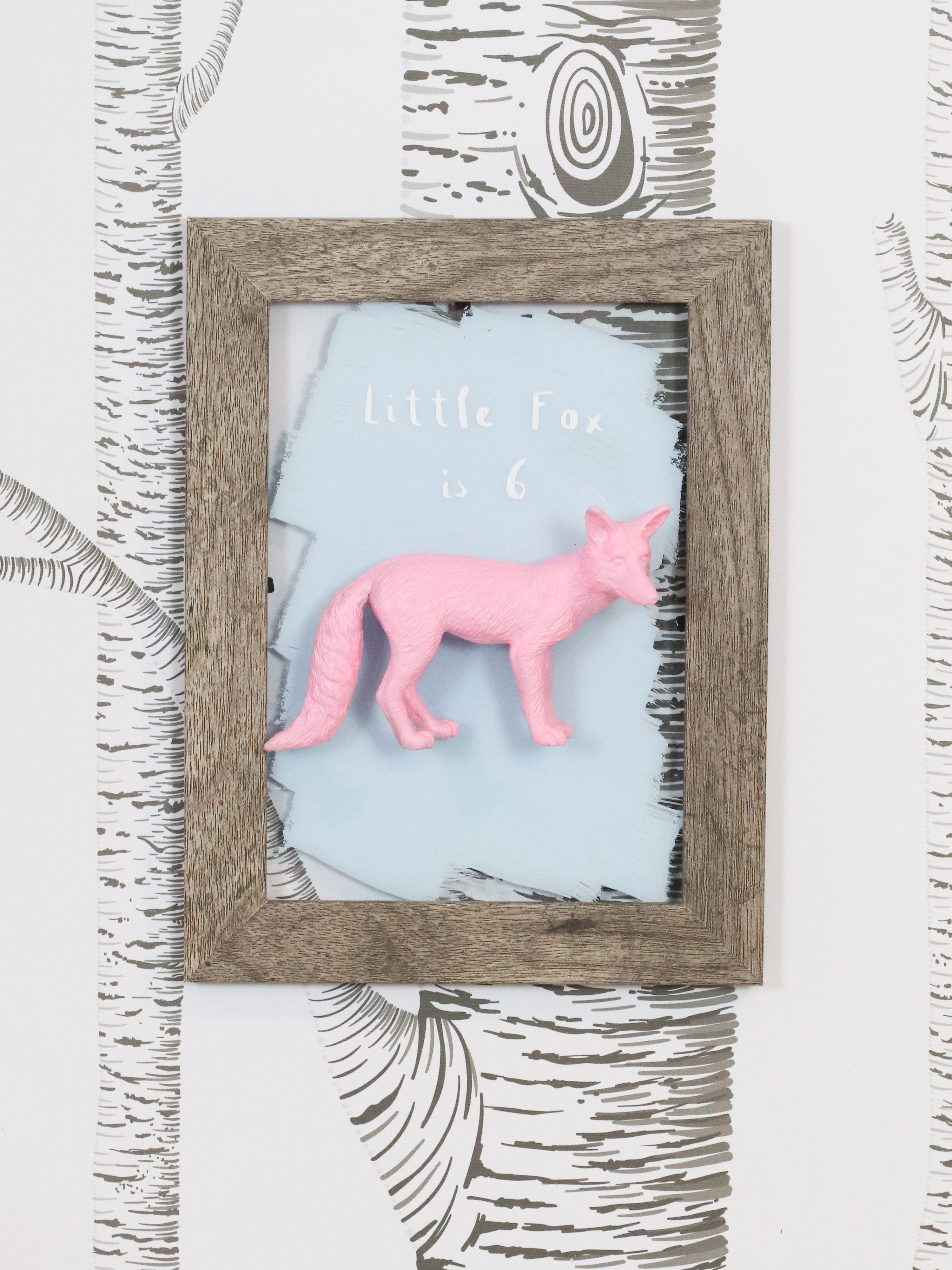 Green "Grasshopper" Party Drink Recipe
The other favorite was a bit cheekier…I made a kale and mango smoothie that I called grasshopper juice.  It was the most fun I had! lol the horrified little faces when they saw that.  But (!!) they tried it and loved it, GROSS mom was redeemed with this tasty green drink.  Get the recipe HERE.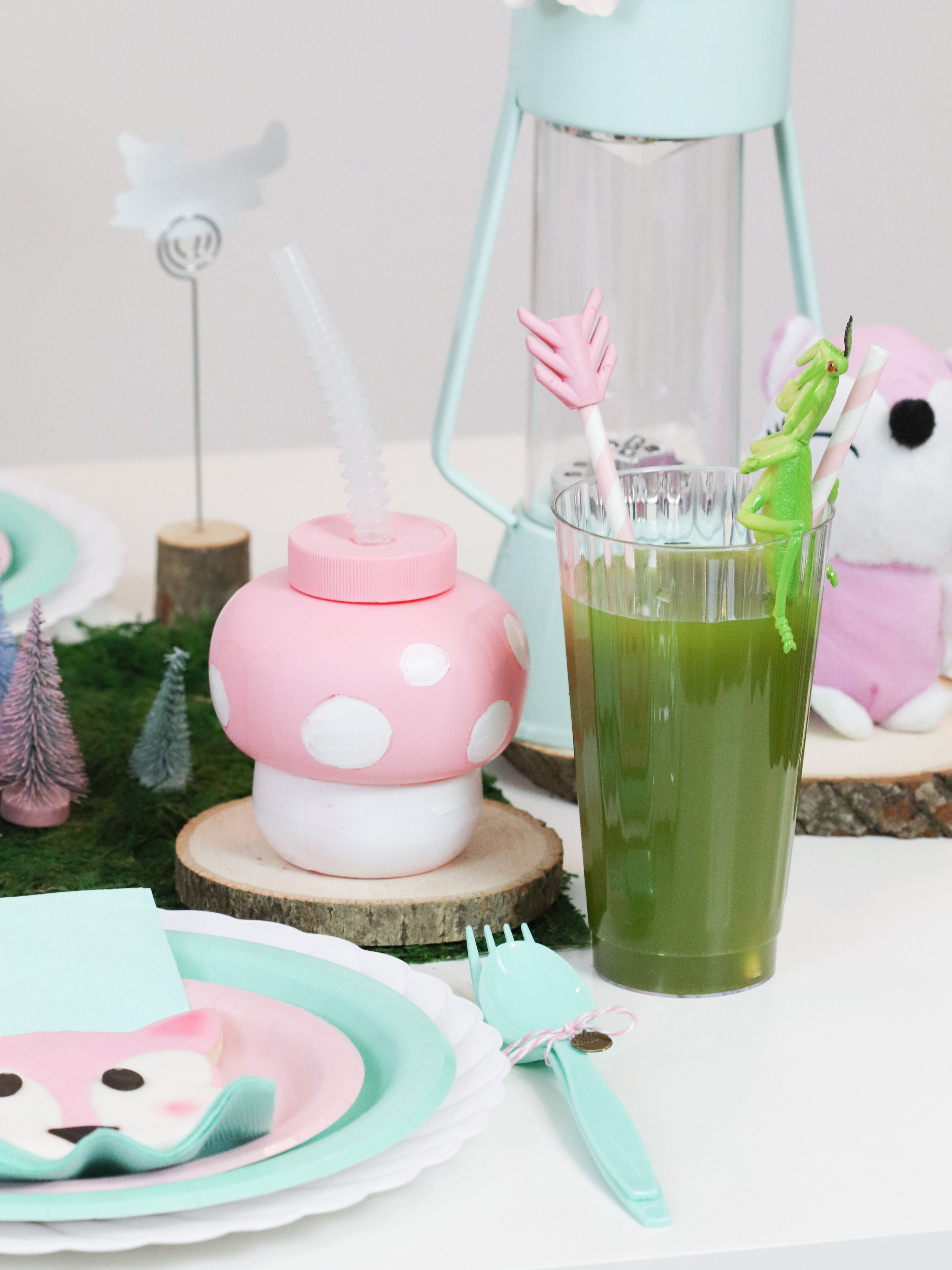 You can easily recreate these favorites and the rest of this beautiful Pastel Fox Party theme at home.  You'll find all the gorgeous party supplies and my easy DIY's on Fun365. Everything you need to See It, Shop It and Make.
I hope your child enjoys all the DIY's and ideas as much as I enjoyed creating them.
Photography – Lydia Johnston of Photography Hill
Fox Cake – Alyson of Confection Deception
Cookies – Couture Cookie Company
More Pastel Party Inspiration
If you like this pastel party, be sure to check out my Magical Pastel Unicorn Party.
Happy Partying!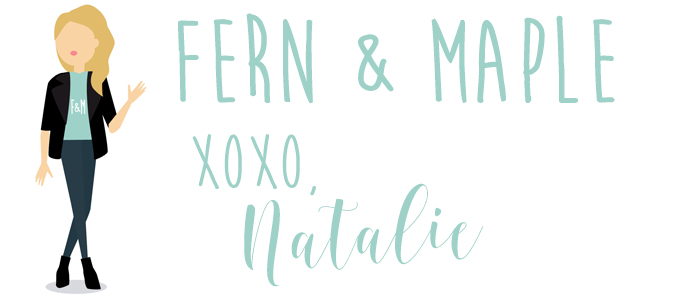 PIN FOR LATER: