No party is complete without desserts! Parties are the perfect excuse for indulging in sweet treats, and themed treats make any dessert table more fun! For my daughter Parker's Pirate-Themed Birthday Party, we created a treasure trove of delectable Pirate-themed desserts. Read on to get some Pirate dessert inspiration, and to see how we added other decor and props to complete this Pirate Party Dessert Table!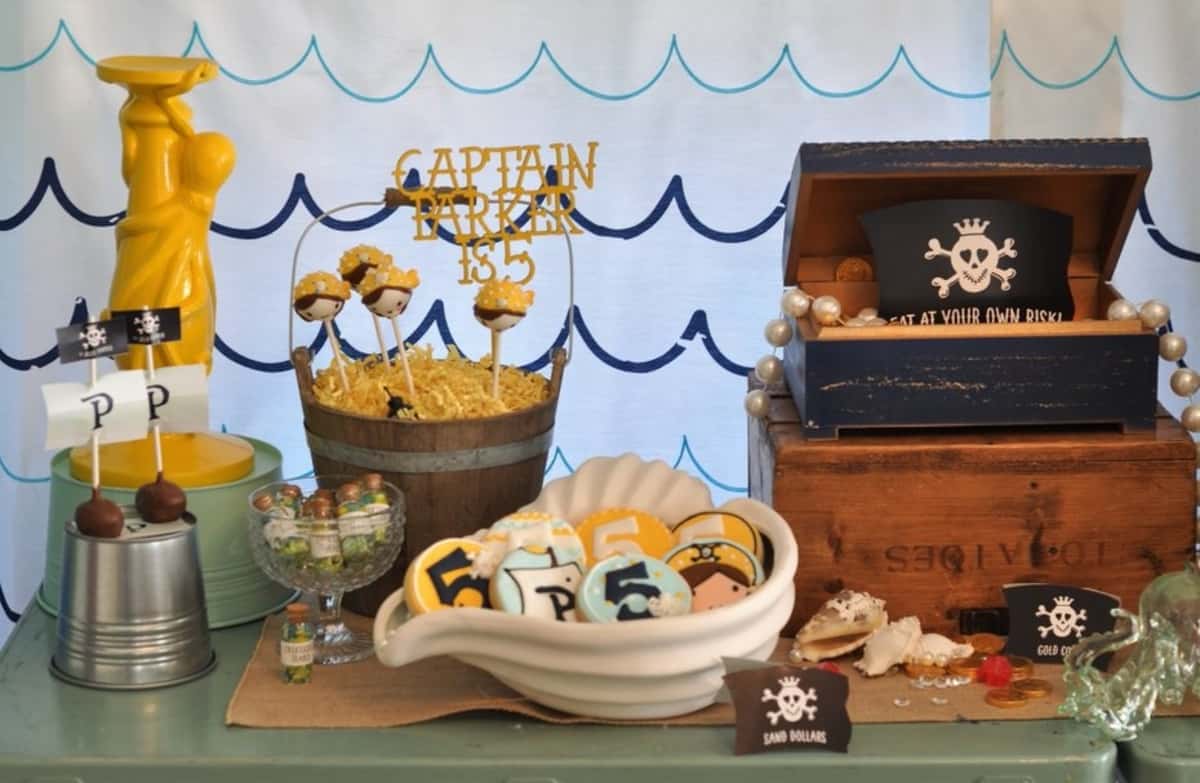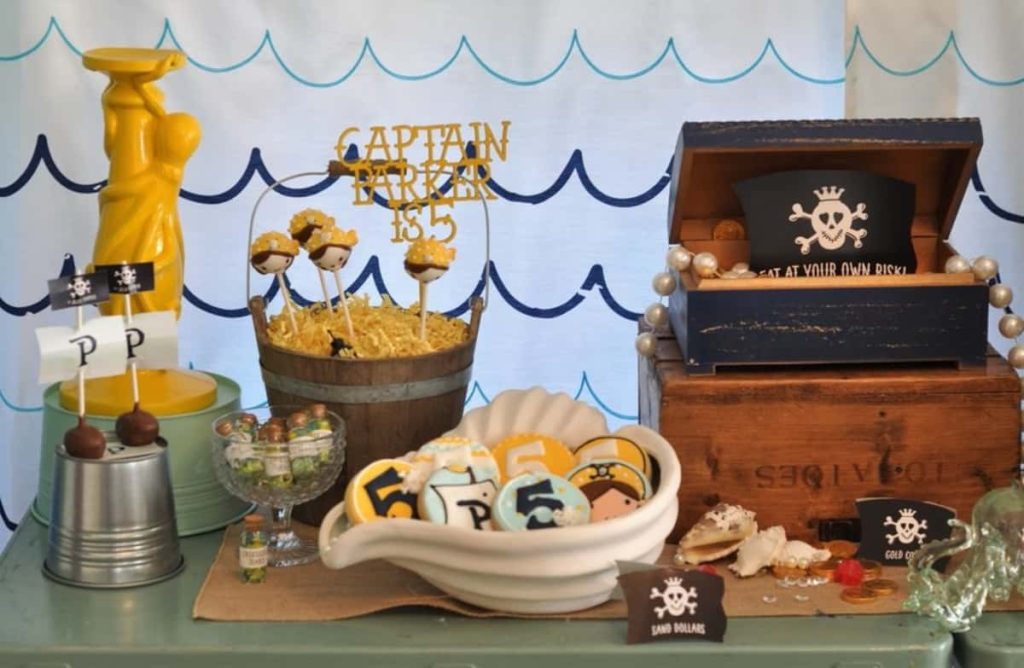 How to Set a Pirate Themed Dessert Table
Creative Cake Pops
First, we set out a variety of cake pops from Let Them Eat Pops. They made the cutest pirate ships by turning large oblong cake pops upside down and adding printed "sails" to them with what we decided Parker's pirate ship would be named – the Jolly Parker!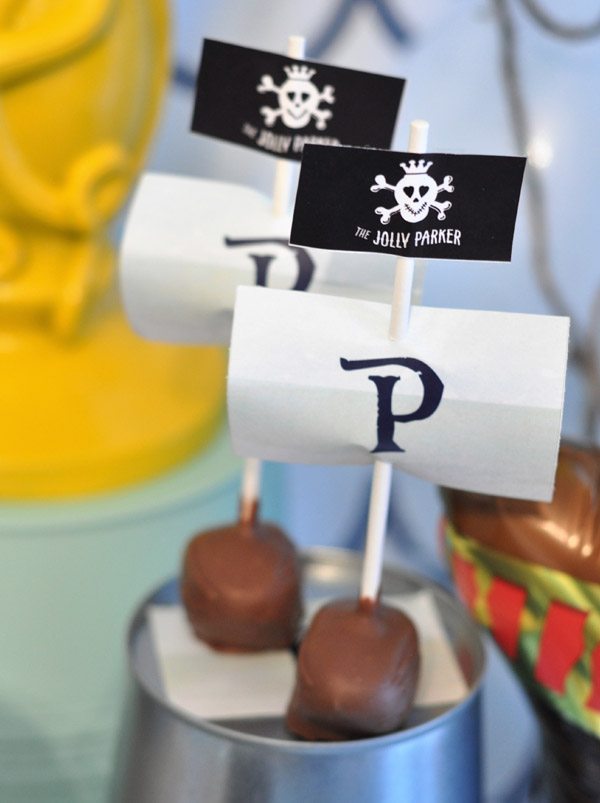 We placed treasure chest cake pops in a wooden bucket prop filled with floral foam and paper shreds, and added a "Shiver Me Timbers" cutout sign.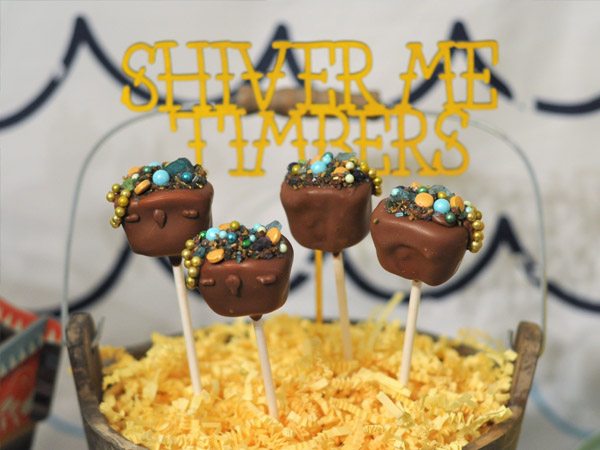 My personal favorite were these adorable Pirate Girl cake pops made to resemble Captain Parker! In this bucket, we added a "Captain Parker is 5" sign.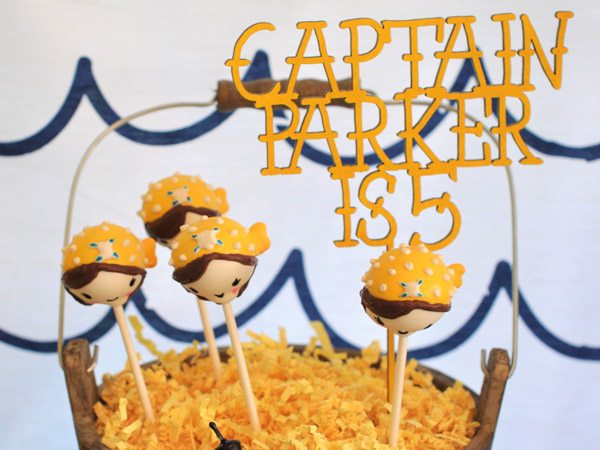 Personalized Cookies
Next, we set out personalized iced sugar cookies from Roni Sugar Creations. She did an amazing job of matching the party's color scheme and the printables by Jen T by Design.  She also added details like Parker's new age, her Pirate ship flag, and the little Pirate Girl, in addition to general ocean-themed cookies and details.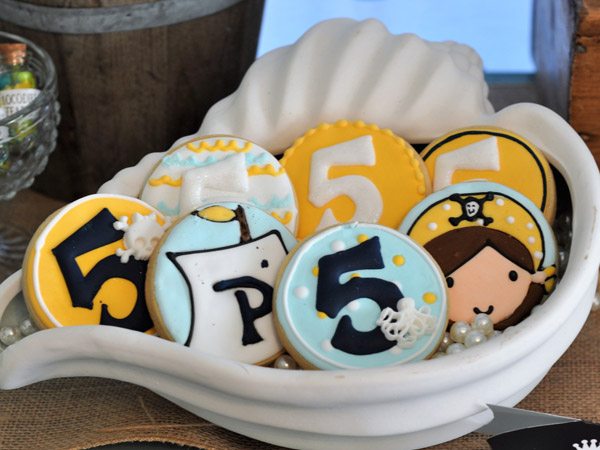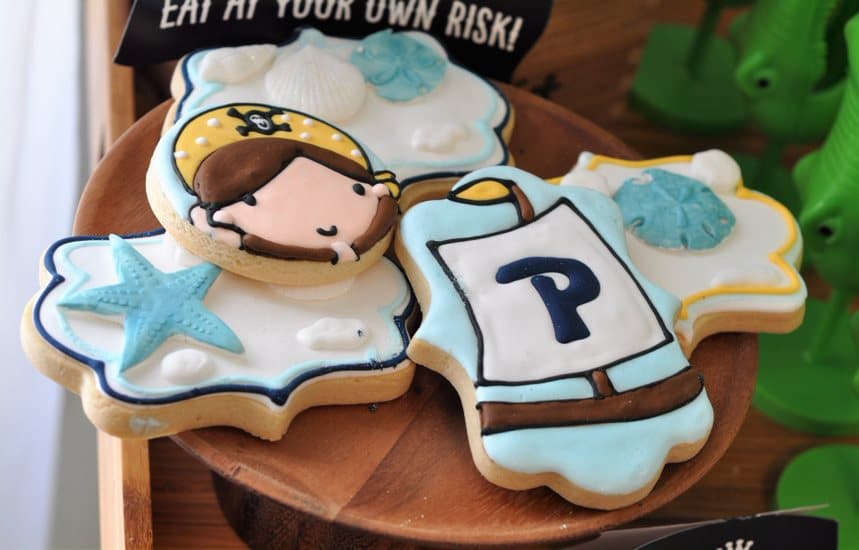 Crocodile Tears
For a fun little dessert that could also be taken home as a favor, we filled mini bottles with a gourmet Sprinklefetti mix in our color scheme, and added cute printable labels that said "Crocodile Tears".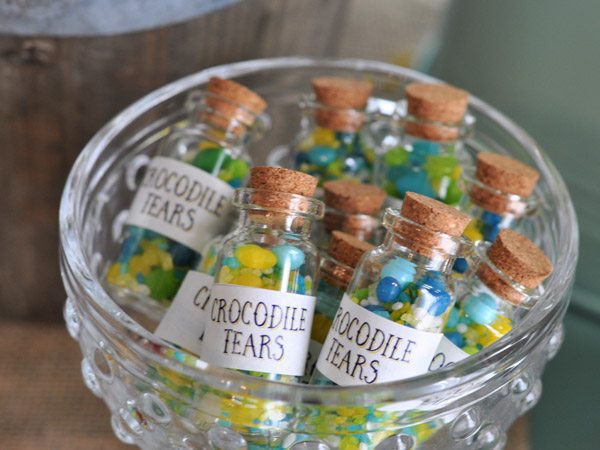 Cannonballs
Malted chocolate balls in decorative glass apothecary jars made the perfect "Cannonballs", as well as the perfect decor!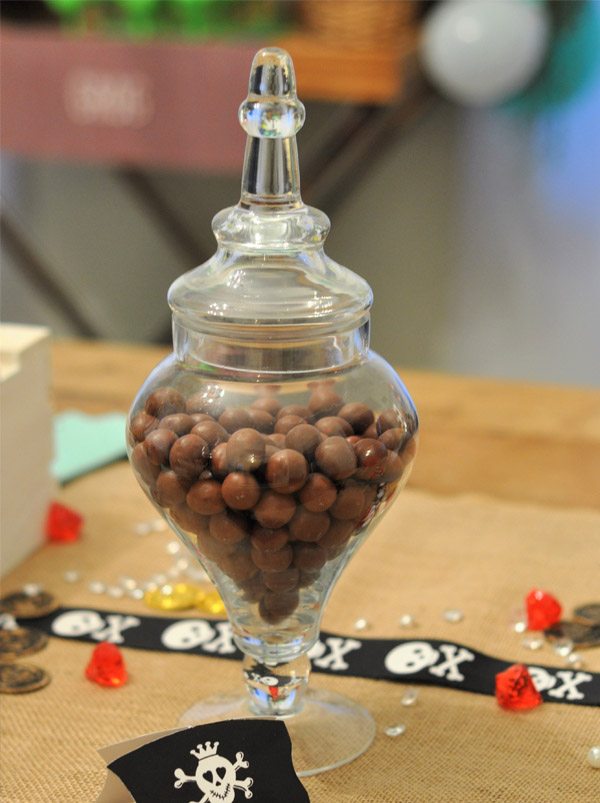 Cake
Last but certainly not least, the birthday cake from The Cake Shop! It included edible sand made from ground cheerios (we used a food processor for this), chocolate coin and candy "treasure",  and blue buttercream waves.
We placed the cake on a rustic crate stand, and added details like seaweed, star fish, and jewels for more of the ocean treasure look.

Additionally, we had a ship, pirate girl, name, and number 5 custom made out of clay so that we could both decorate the cake with them, and keep them as keepsakes once the party was over!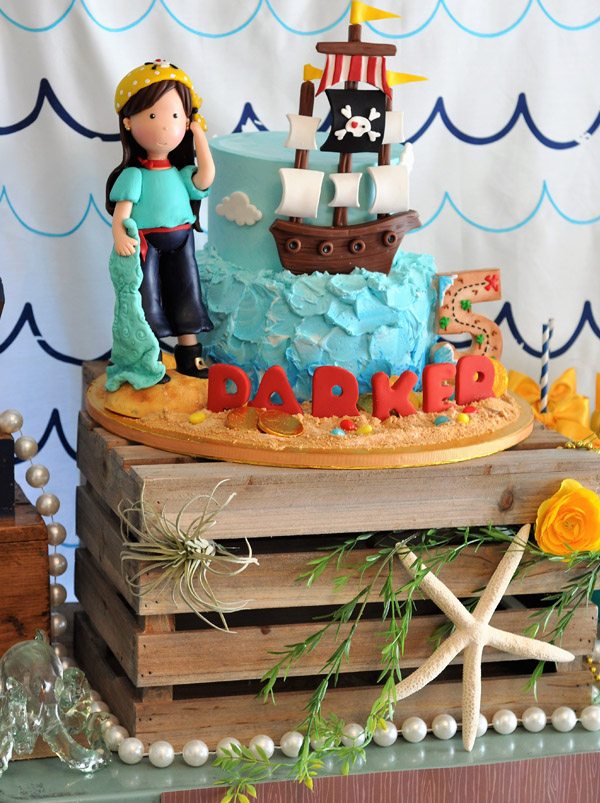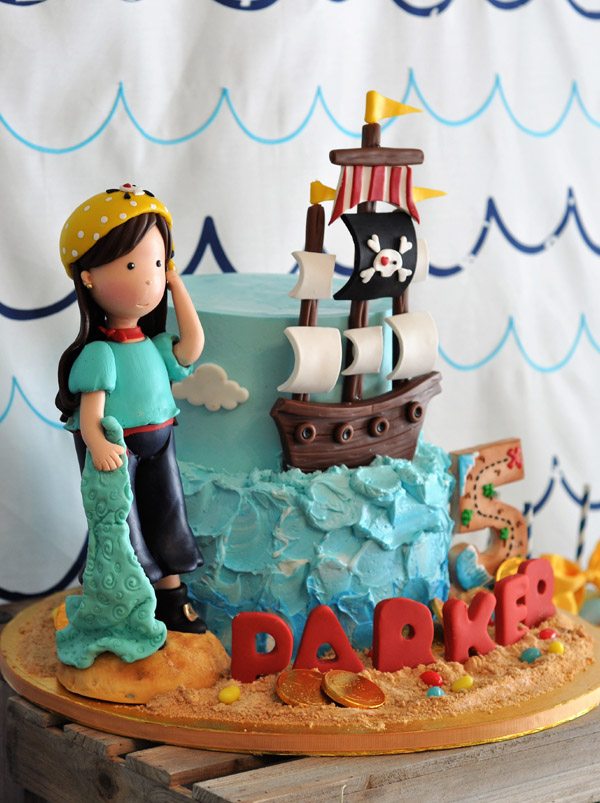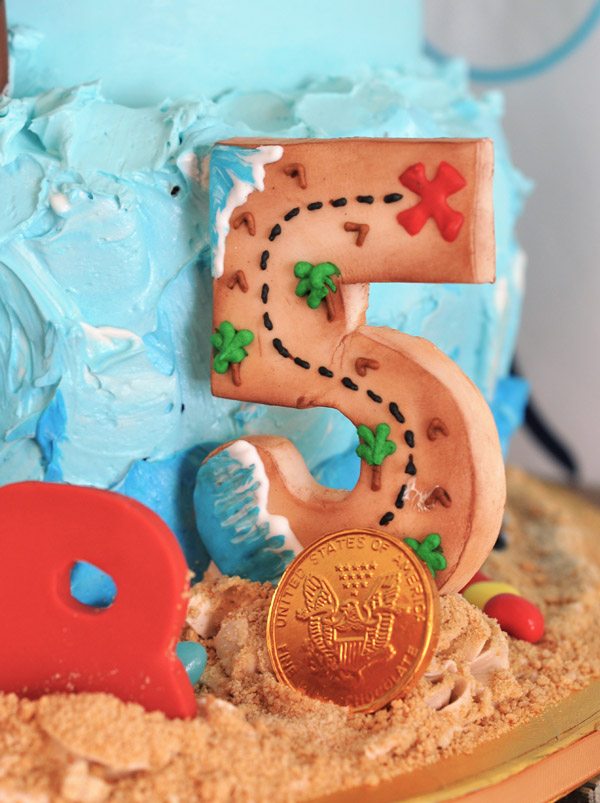 Finishing Touches – Food Styling
Throughout our dessert table, I placed fun girly pirate flags with "eat at your own risk" written on them. I also added drinks in silly little alligator glasses, which the kids loved! To make it feel more authentic, I put juice in woven wine jugs.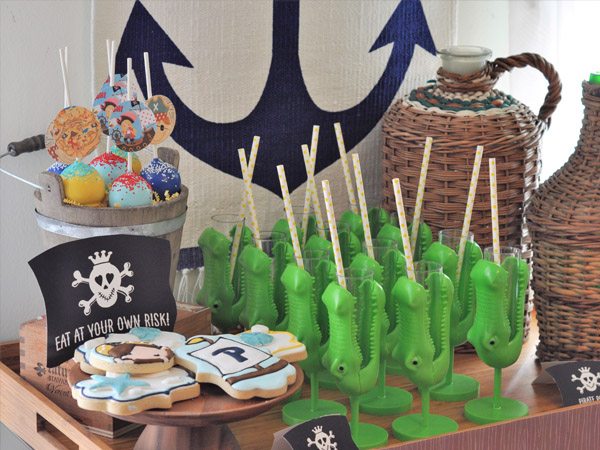 I hung some wave fabric behind the main part of my dessert area to serve as a backdrop. Also, I found fun octopus candlesticks at Hobby Lobby. They didn't quite go with our color scheme, so I just spray painted them yellow!

On several parts of the dessert table, I placed chocolate coins (always popular!), shells, pearls, and gems. I laid everything out on a burlap runner, which looked a bit like sand.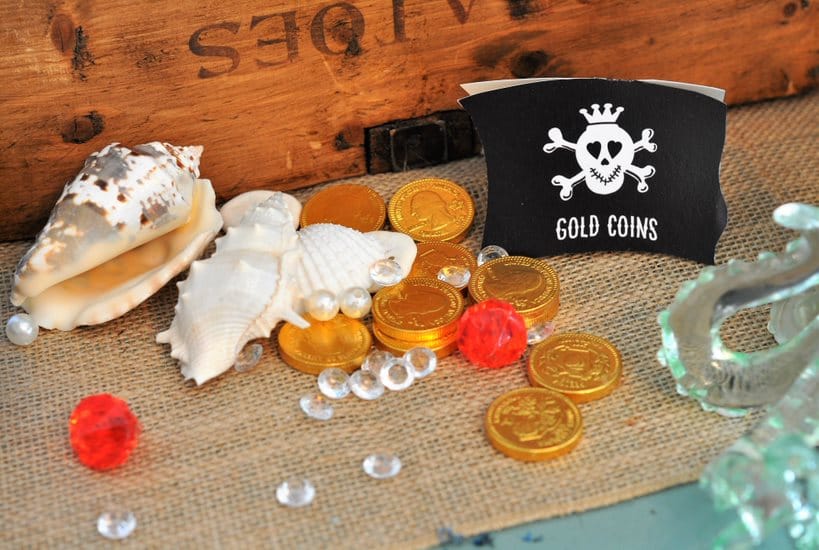 One way to really get the ocean vibe in is to display desserts in giant shells! I also laid them out on a bed of pearls inside the shell – so elegant!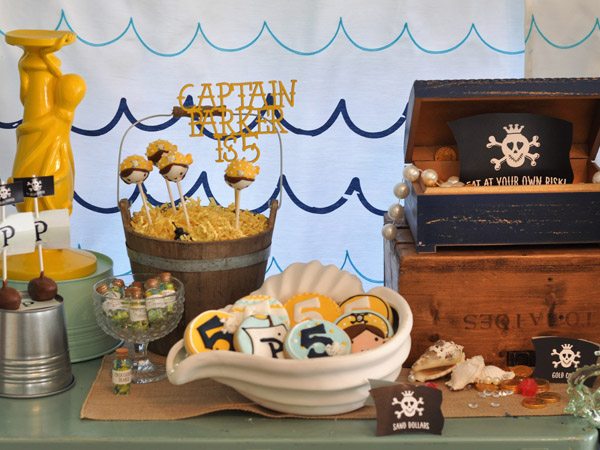 Finally, there are tons of easy pre-made pirate props you can add. Treasure chests, pirate's ships – it's hard to go too over-the-top with this fun theme.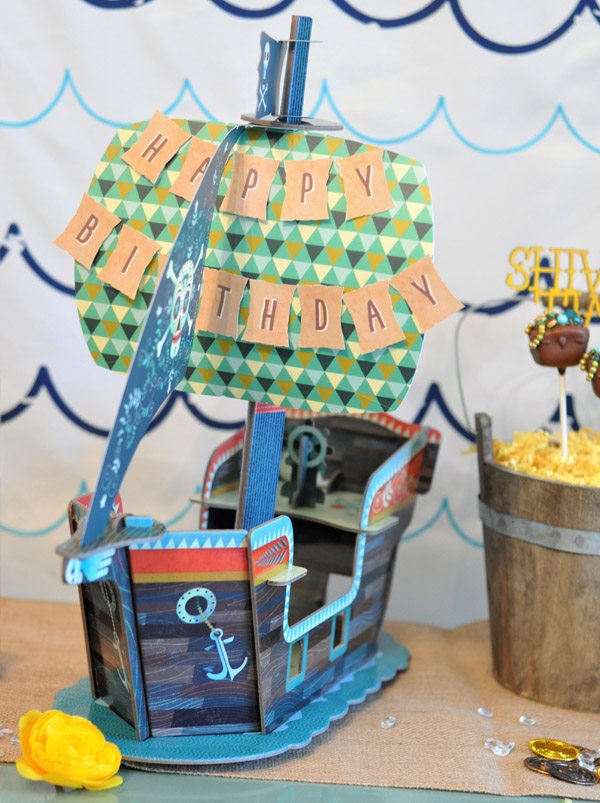 More Pirate Themed Fun
Don't forget to check out the posts on the DIY Pirate Party Treasure Cove Favor Station, Pirate Party Activities, and DIY Pirate Treasure Decor!
Happy Partying!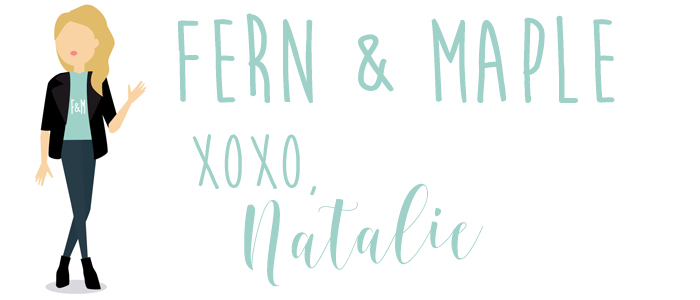 As a blogger, I sometimes receive compensation and/or products in exchange for my styling and crafting services. I also may earn a small commission from any sales that result from affiliate links on this page. As always, all project ideas and any opinions expressed here are my own.  For further information on our disclosure policy please check out our disclosure page. 
PIN FOR LATER: