A few years ago, while on vacation, we discovered my daughter Parker's uncanny ability to imitate a pirate. The adorable face she made and her enthusiastic "Aye' Me Hearties, let's hunt for treasure" had us cracking up, and from then on, we couldn't see something pirate-related without thinking of her. That's why that year, we decided to throw her a Pirate-Themed Birthday Party, full of amazing desserts, tons of crafts, and lots of fun favors. While pirates might traditionally be thought of as a more masculine party theme, you know how much I love to buck tradition. With the help of the incredibly talented Jen T. By Design, who came up with all of the Parker Pirate Printables, I set up a DIY Pirate Party that includes more feminine elements, but can be perfect for any gender. Read on for all the details!

DIY Pirate Party Set Up Ideas
Set the Sea Scene
I started by hanging a ocean wave backdrop. Around the edge, I hung a bubbly balloon garland in ocean blues, sea foam greens, white, silver and yellow. The garland was embellished with faux seaweed and some netting for extra ocean vibes. In the center of the backdrop, I placed a silver anchor, under which I added two "Jolly Parker" Pirate flags – we decided this would be the name of Parker's pirate ship! 
Tip: Shower curtains make great backdrop panels! They come with hook wholes or a panel pre-sewn that works for your photobooth stand.  I used 2 for this backdrop as I had a double wide table, 1 is normally sufficient.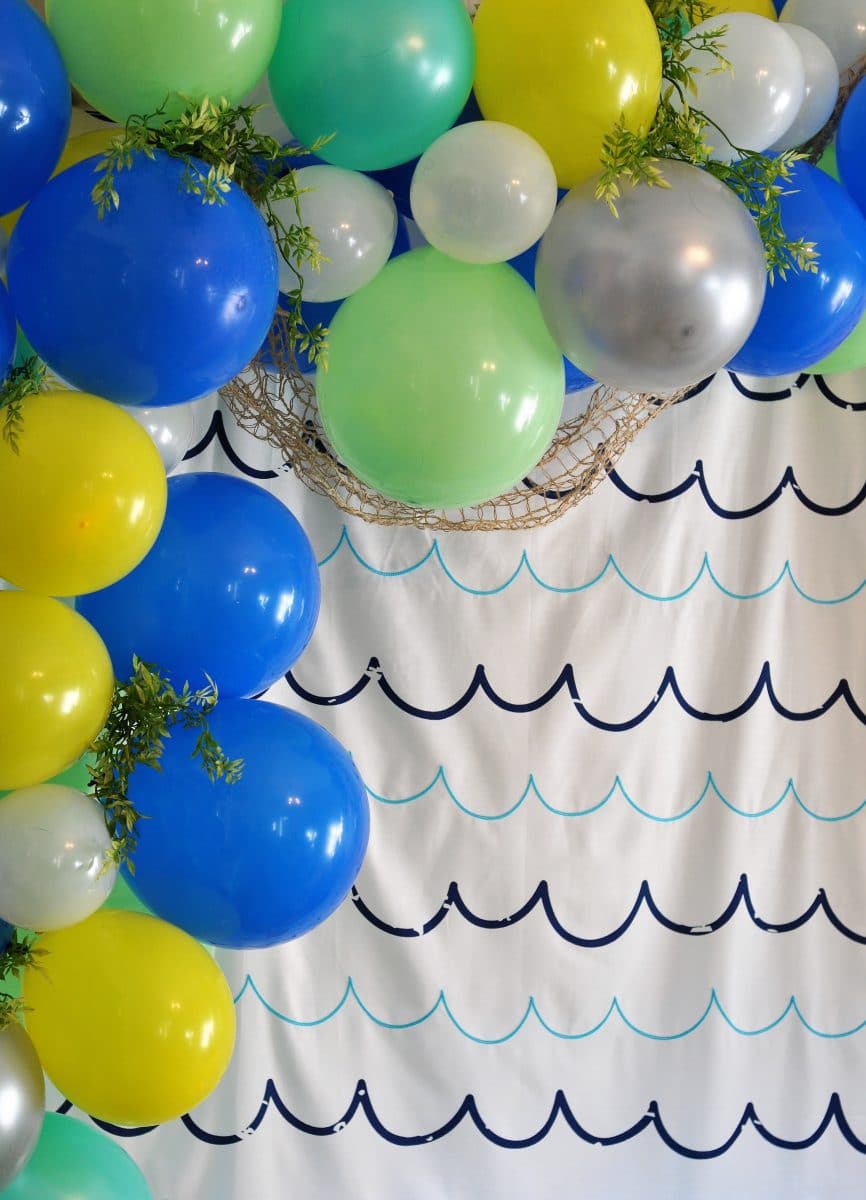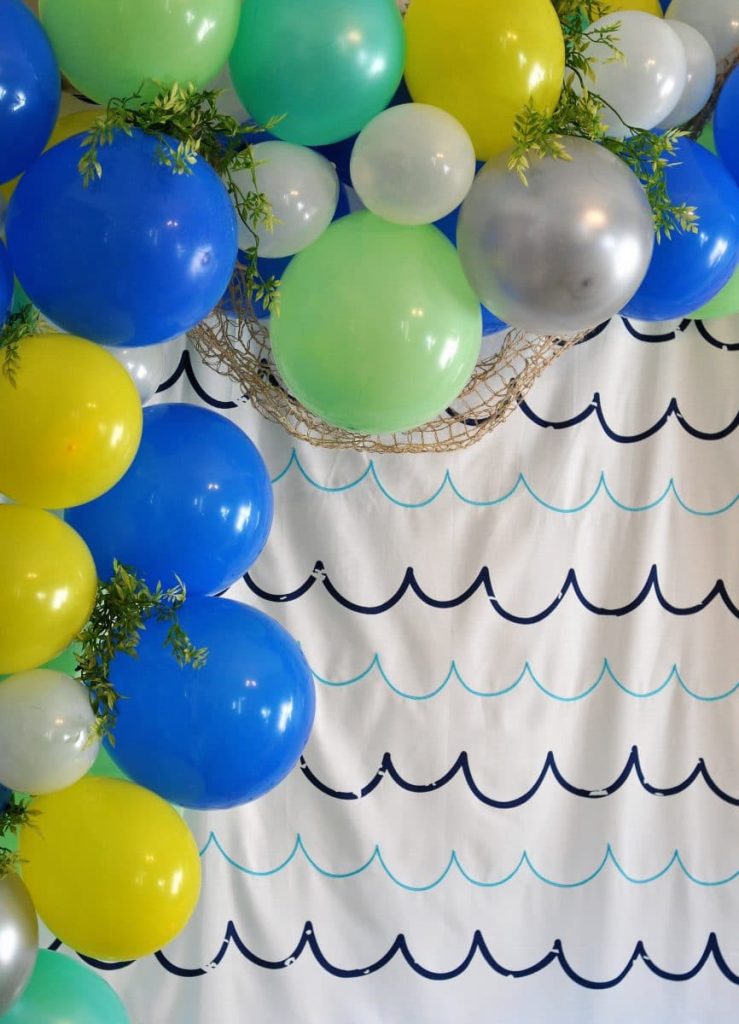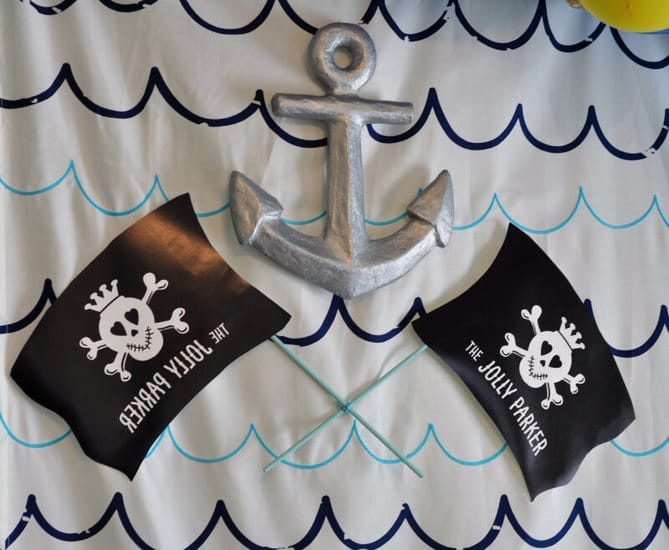 Above the table, I hung a bright yellow octopus chandelier from the fabulous Nicole at Hey Girl Decor.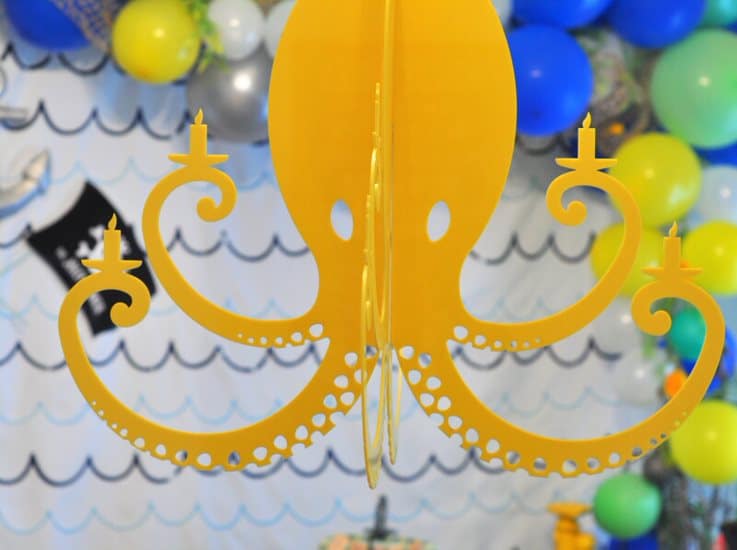 Dessert Table
I decorated my dessert table with a variety of pirate and ocean props, including a pop-up pirate ship, overturned wooden crates and pails, octopus figurines, and octopus candlesticks I painted yellow. I also spread plenty of gold coins, diamonds and rubies, pearls, seashells and faux florals and seaweed around the table.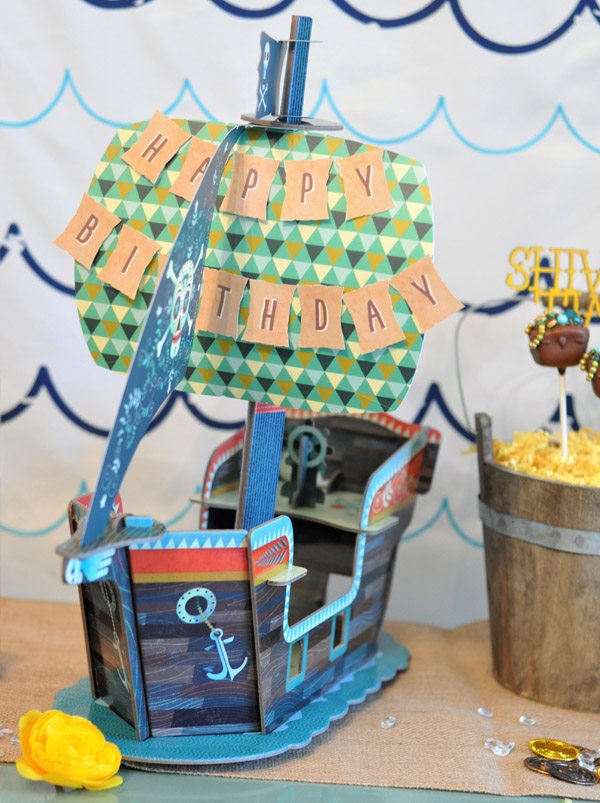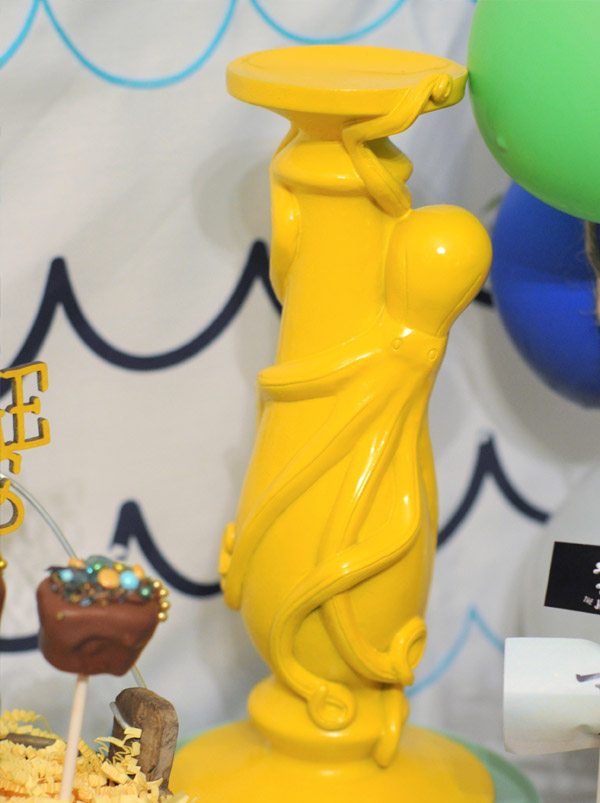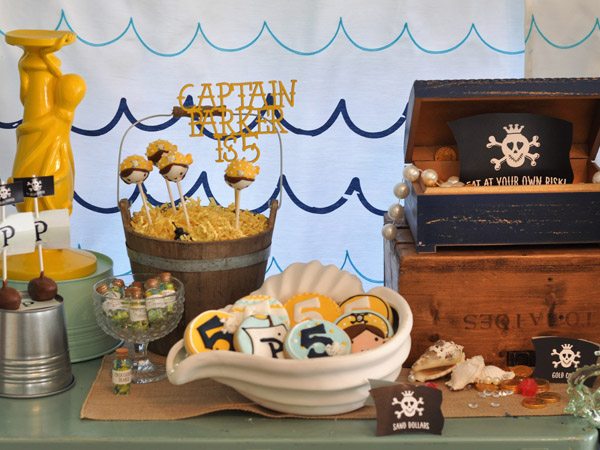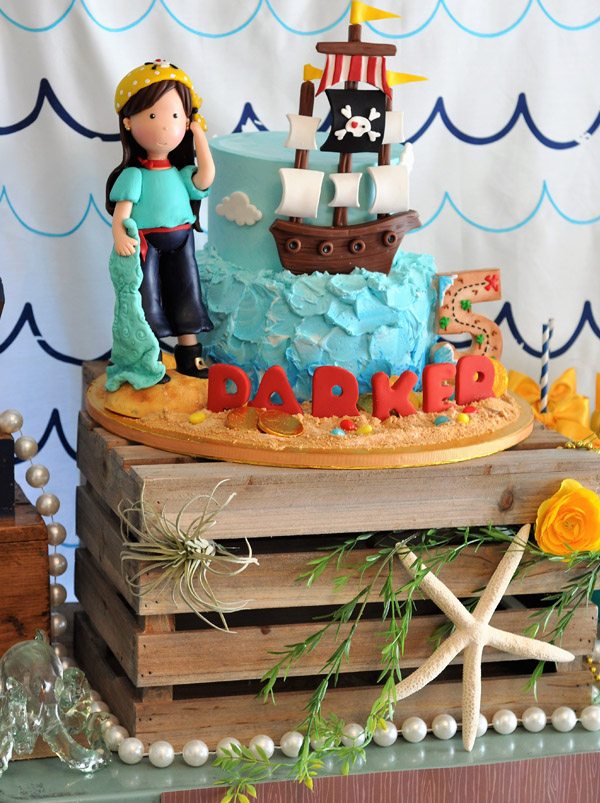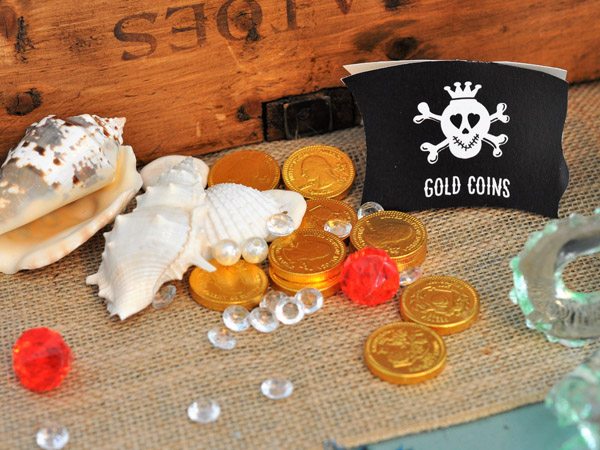 To the side of the dessert table, I added a drink station I labeled "Grog" (non-alcoholic of course!). Underneath an anchor banner, I set out a few more desserts, and some alligator cups with polkadot straws. Then, I placed some woven and glass drink containers on the tray, filled with juice.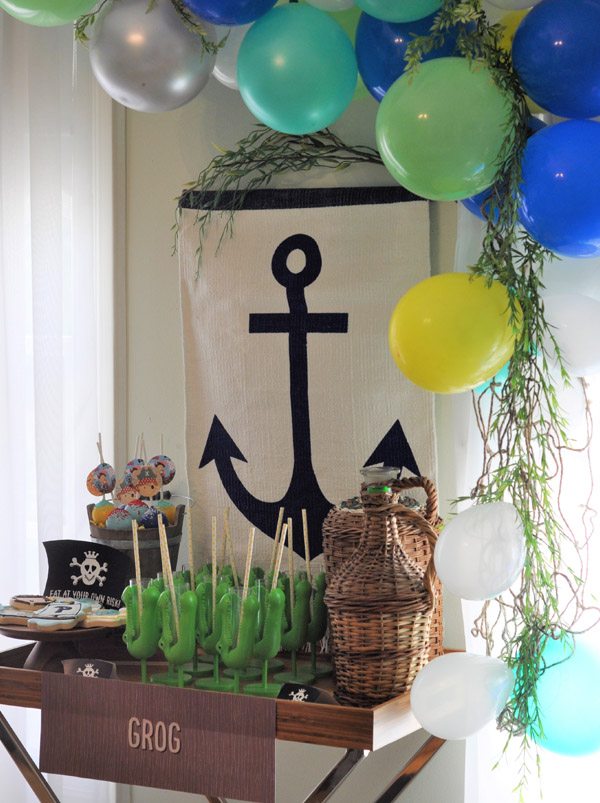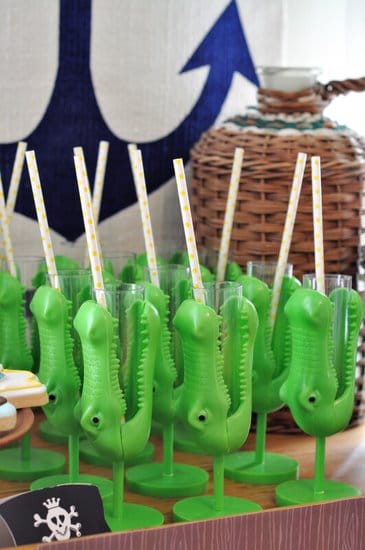 You can get more details on the many pirate-themed desserts I provided HERE.
Treasure Table
Next, I set my table. I used a wooden table, and laid a burlap runner across the center of it. At the end of the table, I placed an adorable pirate-themed welcome sign and more pirate's treasure.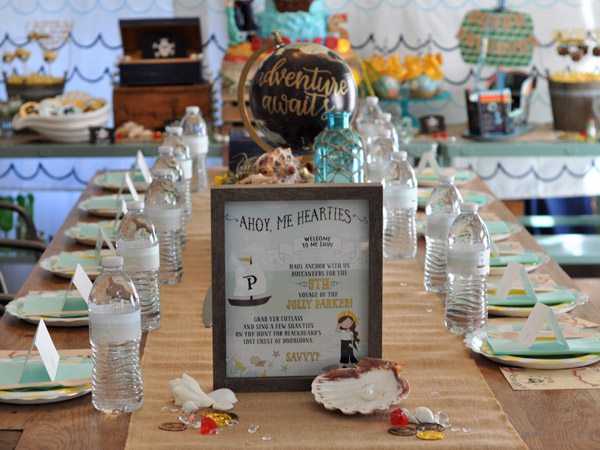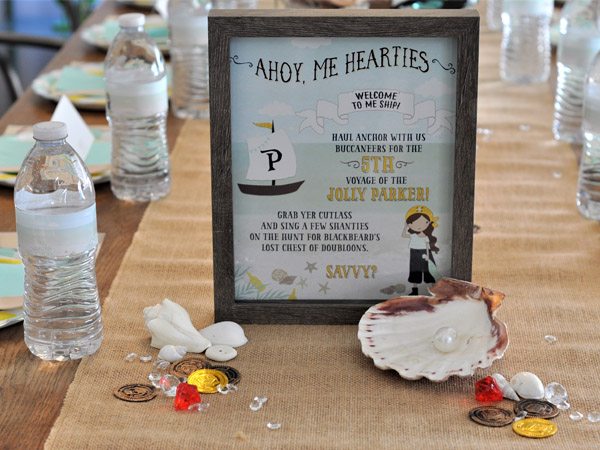 Then, I created a centerpiece out of an overturned small wooden crate painted white, and adorned with sea objects, pirate elements, and a small globe with the phrase "Adventure Awaits" on it.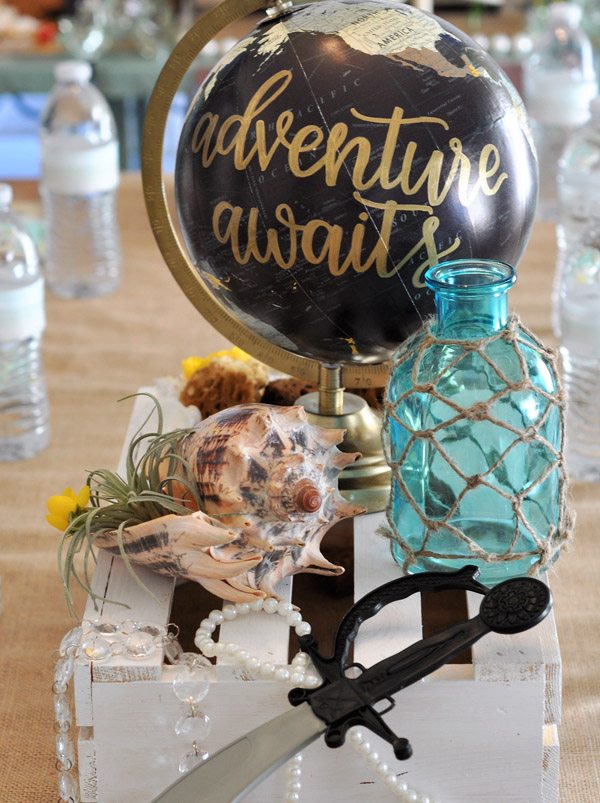 Pirate Place Settings
For each of the place settings, I used a sea foam green striped dinner plate with scalloped edges, and a yellow striped round dessert plate. I added a matching napkin, and a bamboo fork. Then, each place got a water bottle with cute "Ocean Water" label, and a personalized place card. Finally, I provided a fun treasure map favor for some extra pirate fun.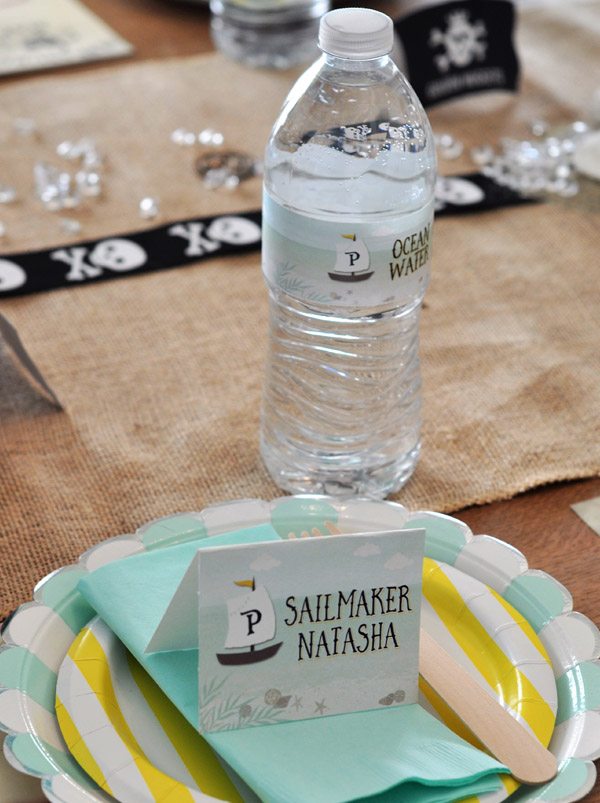 Arrrrrghhh Activities
To keep all of the little pirates entertained, I provided a variety of fun activities, including a Sand Art Bar, Mini Boat making, Walking the Plank, creating Messages in Bottles, Metal Stamping, and Pirate Tattoos! You can read all about the different activities HERE.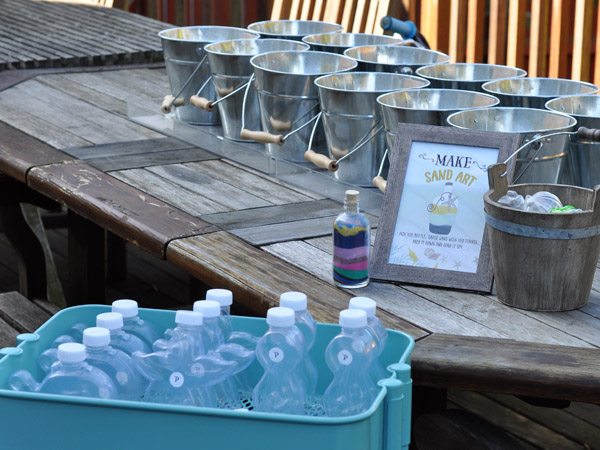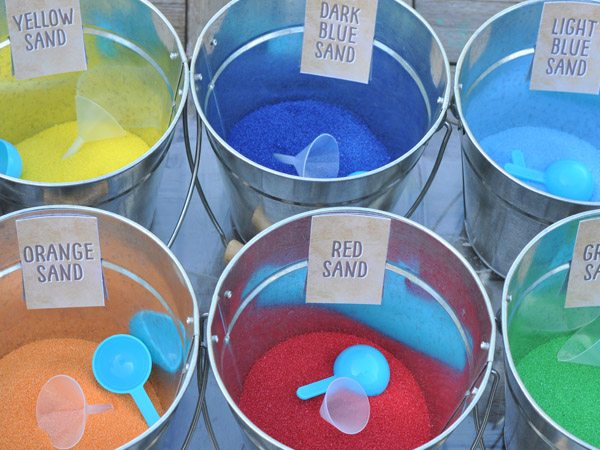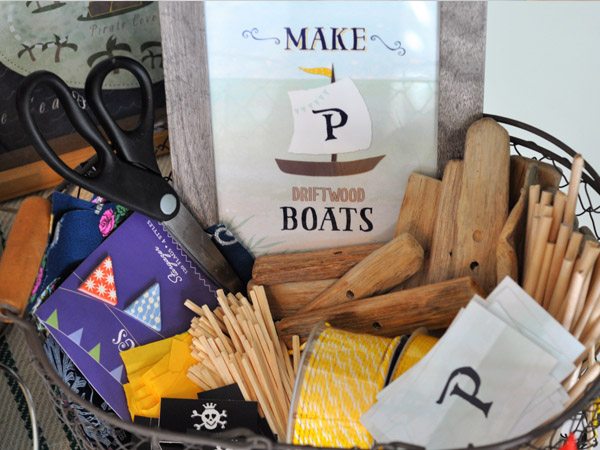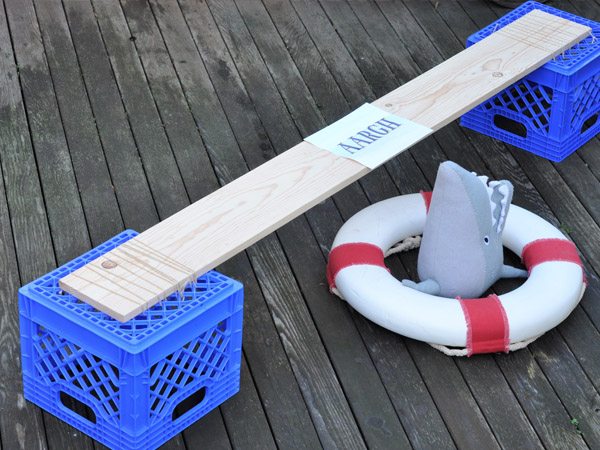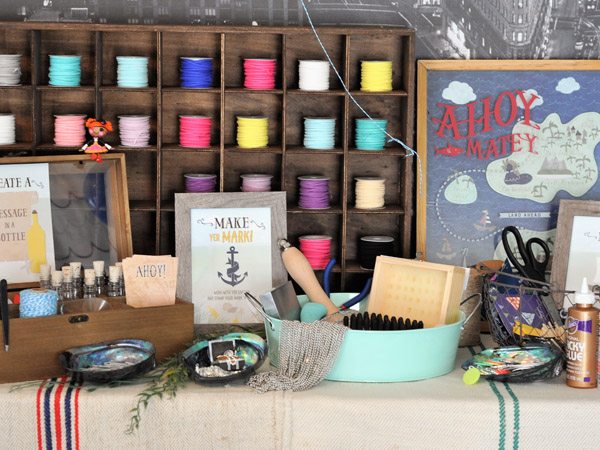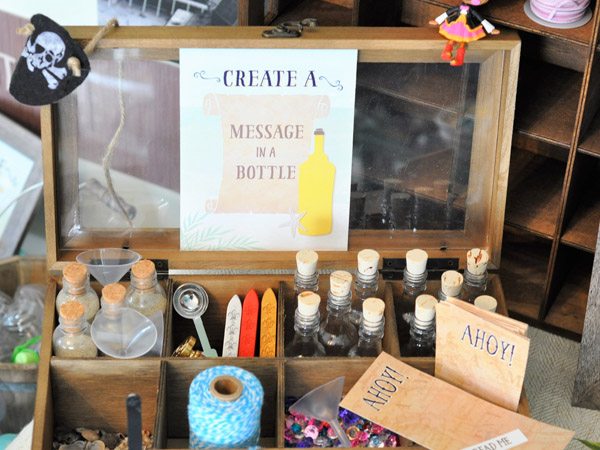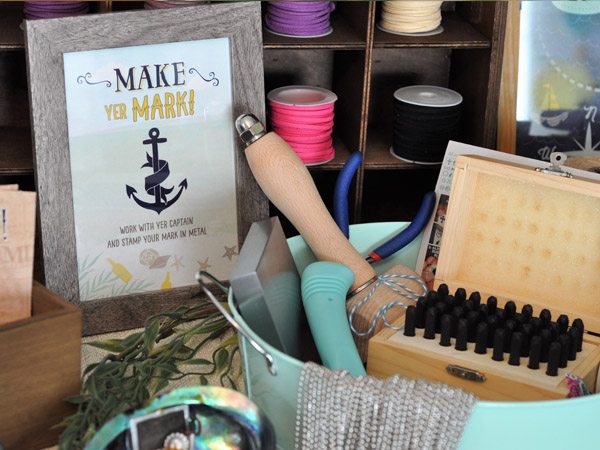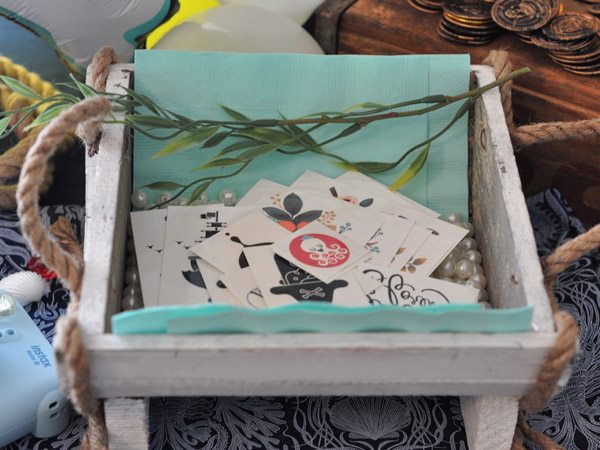 Pirate's Loot Favor Station
Before heading home to their own ships at the end of this party, each little pirate got to make a stop at this DIY Pegboard Treasure Cove Favor Station! Learn how to make it yourself HERE.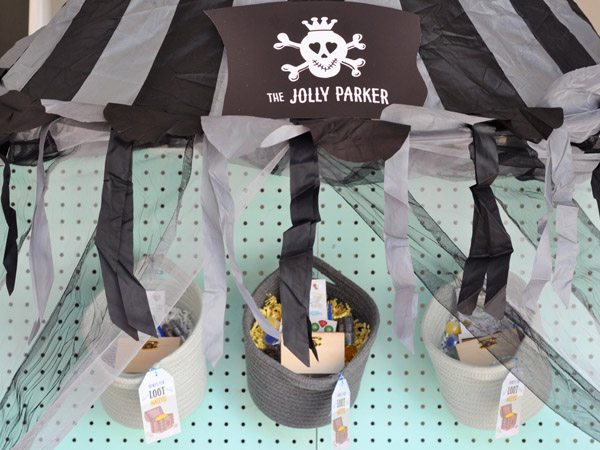 The loot baskets were filled with a Mini wooden treasure chest, paints, glitter pens, stickers, tattoos, fake pirate coins, and sea shells on a bed of shredded paper. I also added favor tags to each.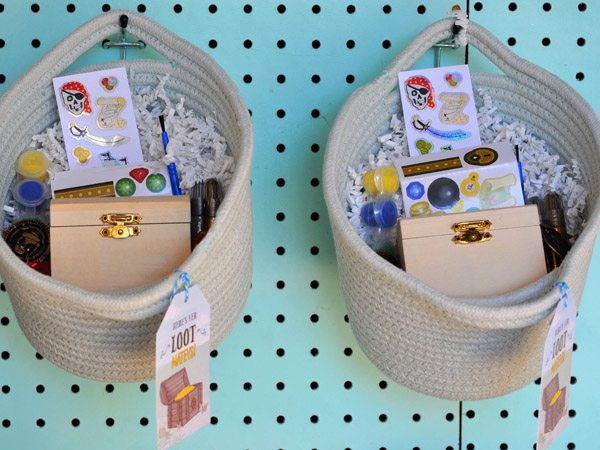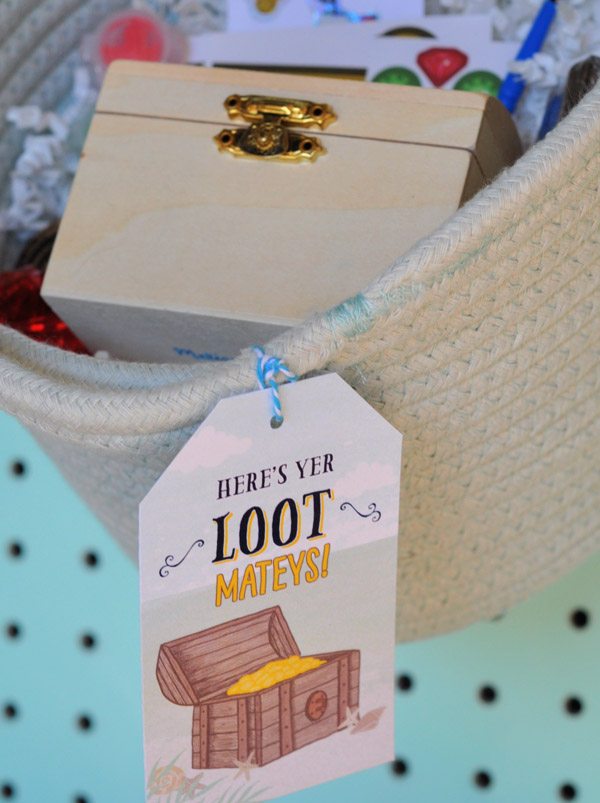 I added DIY Pirate's Treasure Decor to the favor station, encouraging guests to "Grab Yer Loot" and warning them to "Keep Yer Hands Off the Captain's Booty!". You can get details for how I created them HERE.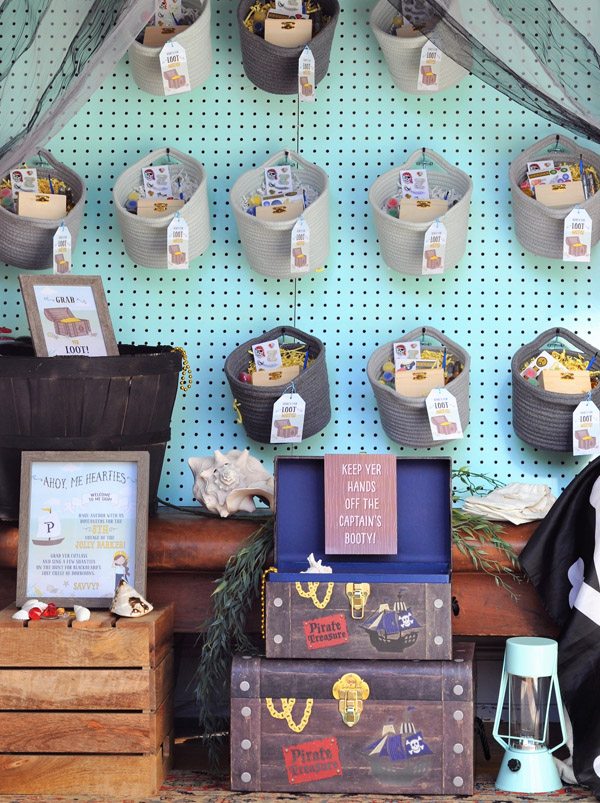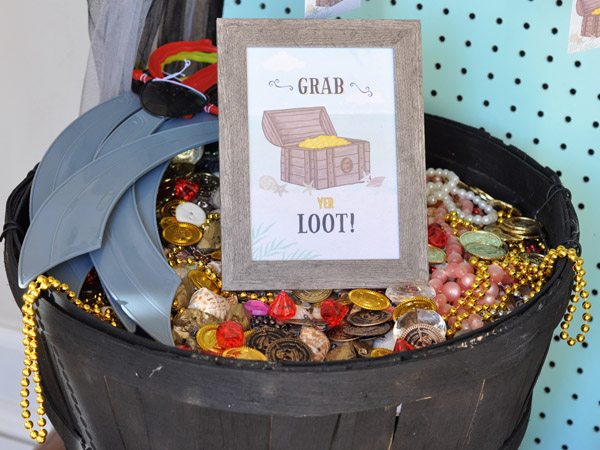 More Pirate-Themed Fun
Don't forget to check out the posts on the Pirate Party Dessert Table, Pirate Party Activities, DIY Pirate Favor Station, and DIY Pirate Treasure Decor!
Happy Partying!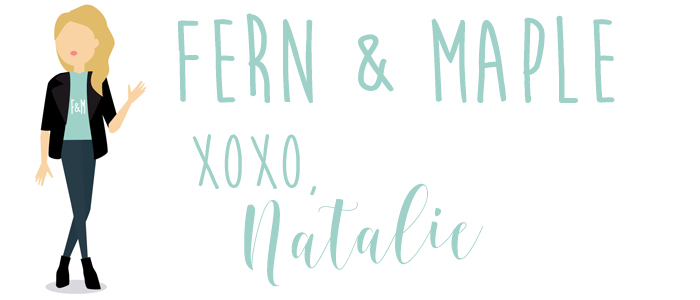 As a blogger, I sometimes receive compensation and/or products in exchange for my styling and crafting services. I also may earn a small commission from any sales that result from affiliate links on this page. As always, all project ideas and any opinions expressed here are my own.  For further information on our disclosure policy please check out our disclosure page. 
PIN FOR LATER: