Outdoor parties are great for kids. Not only are they one of the safer ways to celebrate right now, they also provide plenty of space for kids to run around and get their energy out! Thinking about this recently, I was reminded of one of the parties I threw for my kids a while back – at the time, they were obsessed with NERF guns, and I was getting more than a little fed up with NERF bullets flying around my house at all times – so I took it outside! The kids had a blast at this NERF Themed Birthday Party, got to enjoy tons of pretend play, and I got to let their bullets fly without fear for my valuables in the house! Read on to see how I set it all up.
NERF Army Base & DIY Mission Kits
First, I set the scene by creating a backdrop for the NERF army "base" in our yard. You could also set this up in a park for more space! I hung camouflage nets and white parachutes from some trees to create a bit of an enclosed outdoor space for the base. I laid out a camo tarp on the ground, and then set up a rustic army green shelving unit opposite the parachutes, to hold supplies.
Tip: Make a trip around your local industrial areas, I was able to pick the pallets and large wooden spools in their trash and recycling piles for free.  Local warehouses have all sorts of off cuts you can reuse.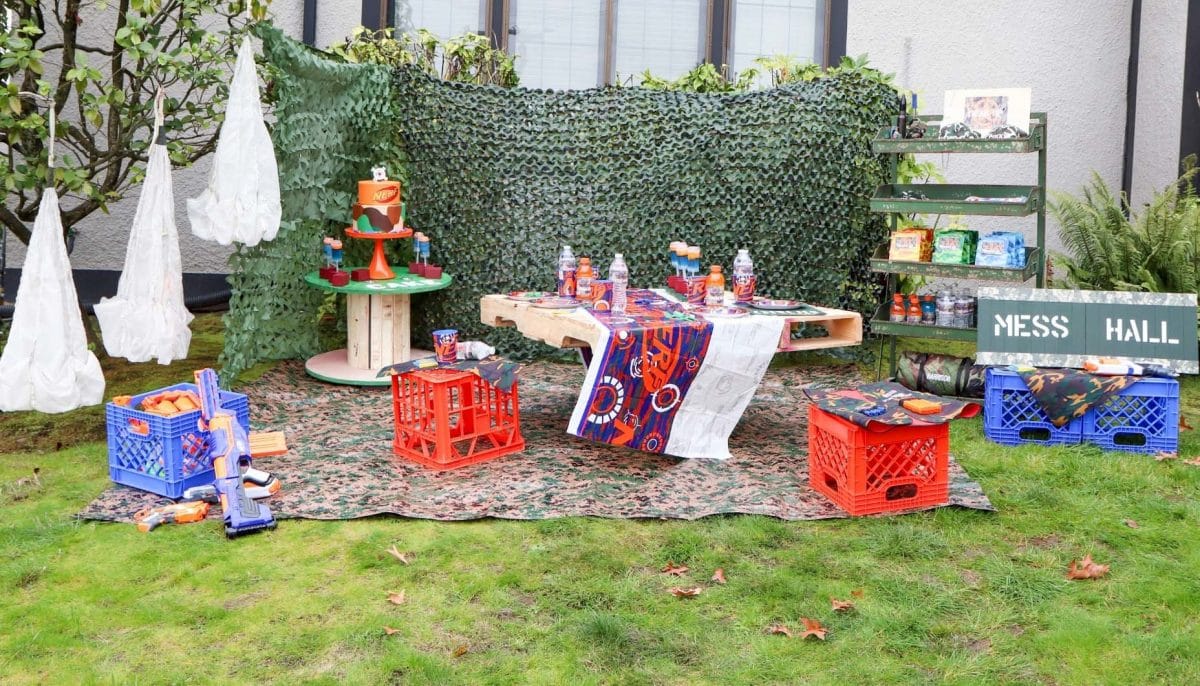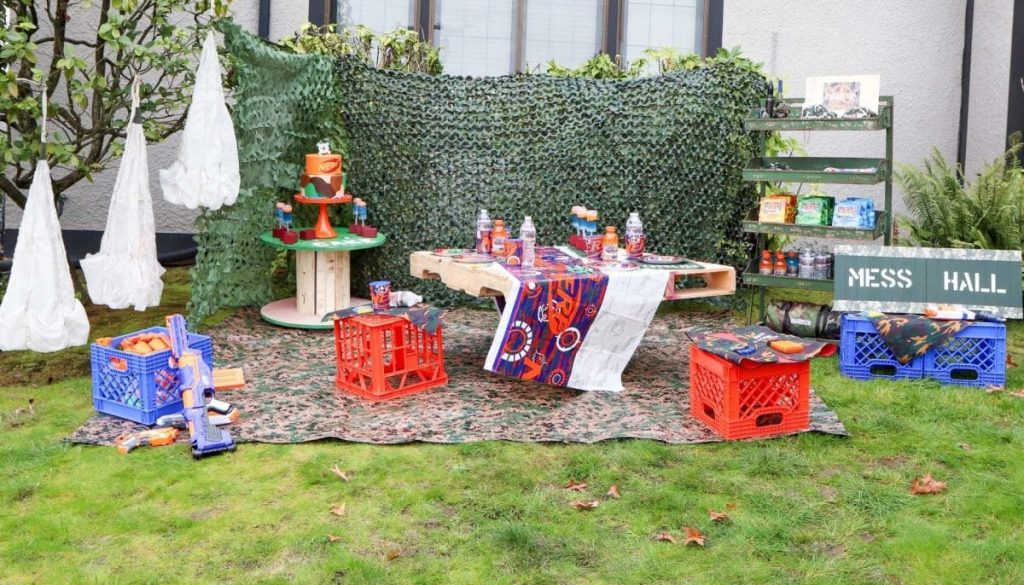 One of the most important supplies was the DIY NERF Battle Vests & Mission Kits I created for each kid. You can get details for how to create them, and FREE printable labels for them HERE.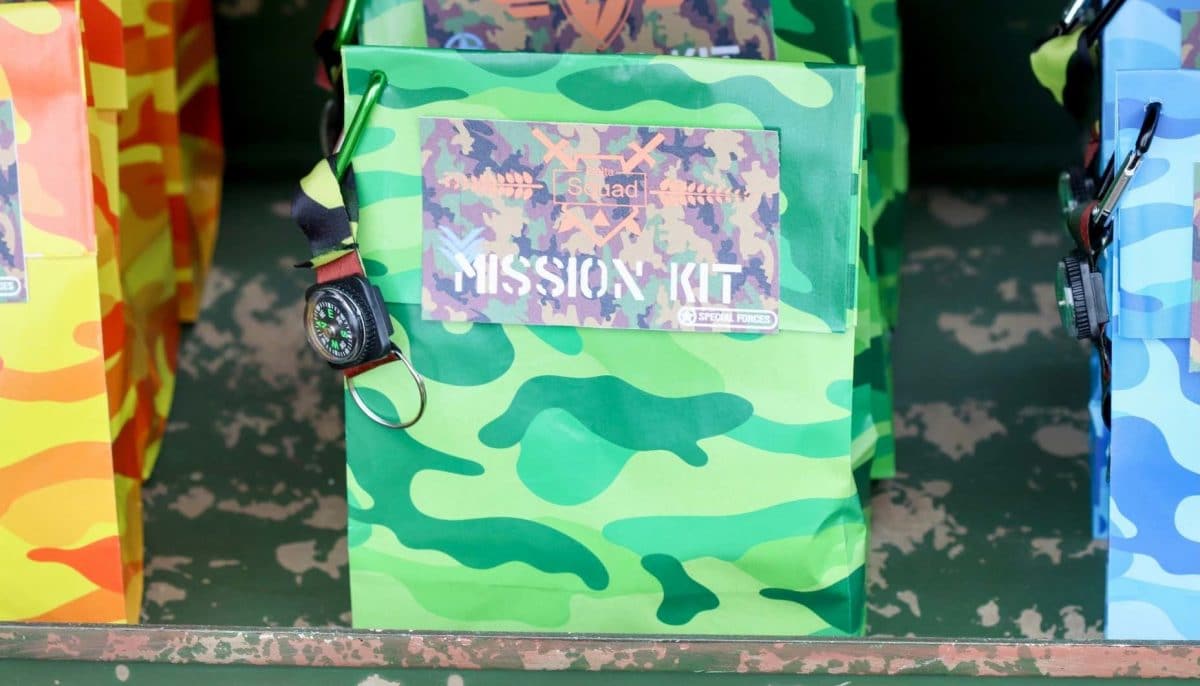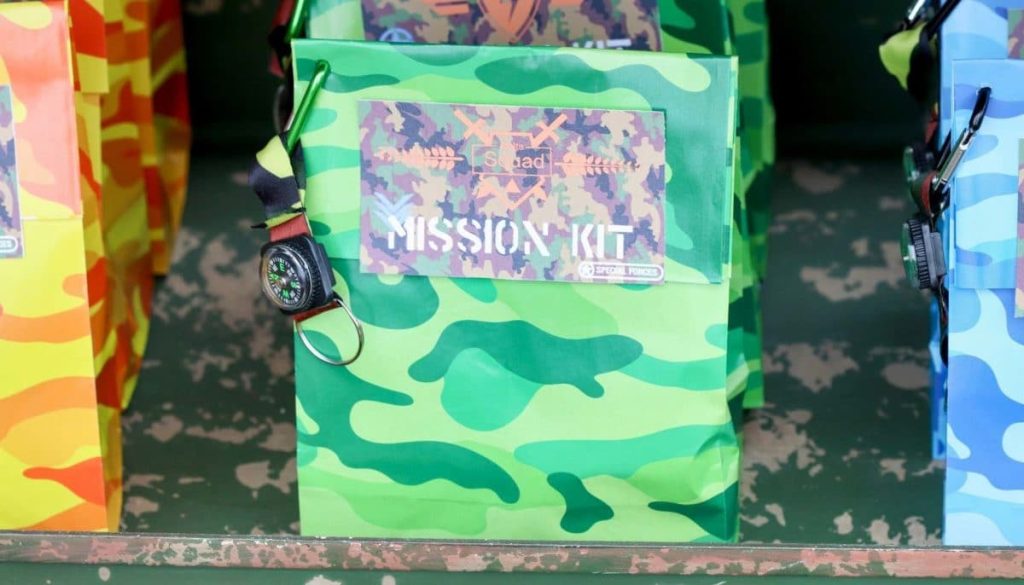 "Mess Hall" Table Setting
I used overturned milk crates and a pallet table to keep things low to the ground and perfect for kids. I used NERF table coverings, cups, and plates, layered onto camo plates for the army feel.
Tip: Use an oversize "army" style font plastic stencil to add words to wood palettes and spools.  This gives a real military look and feel to your tables.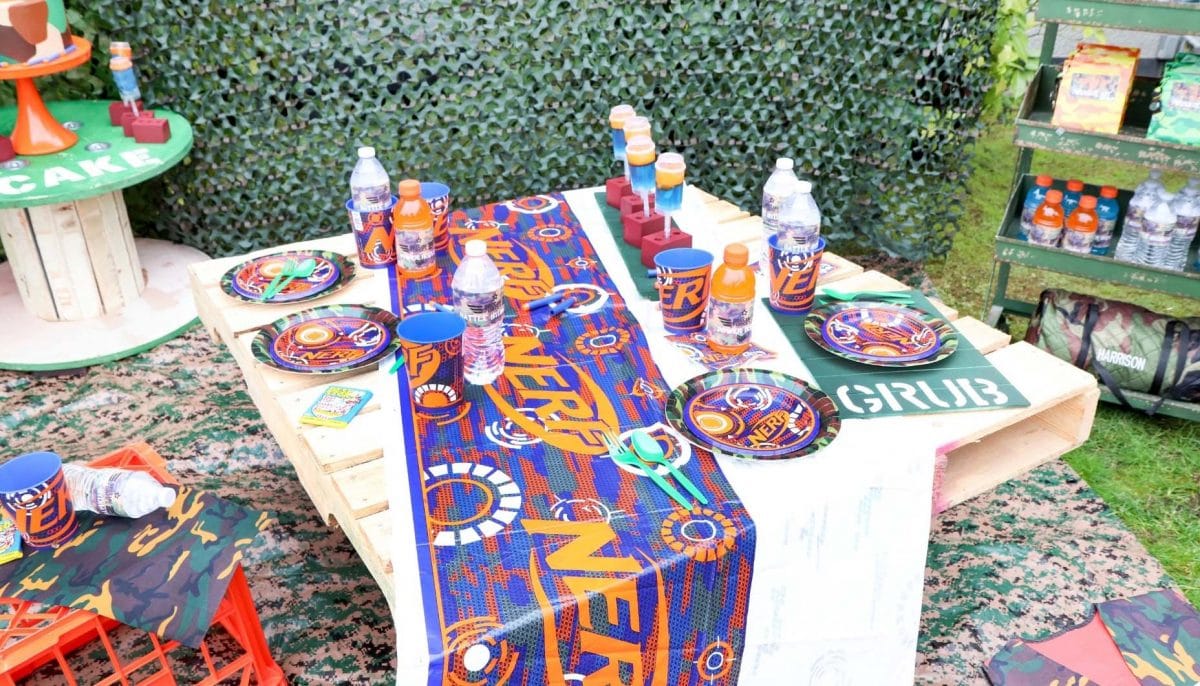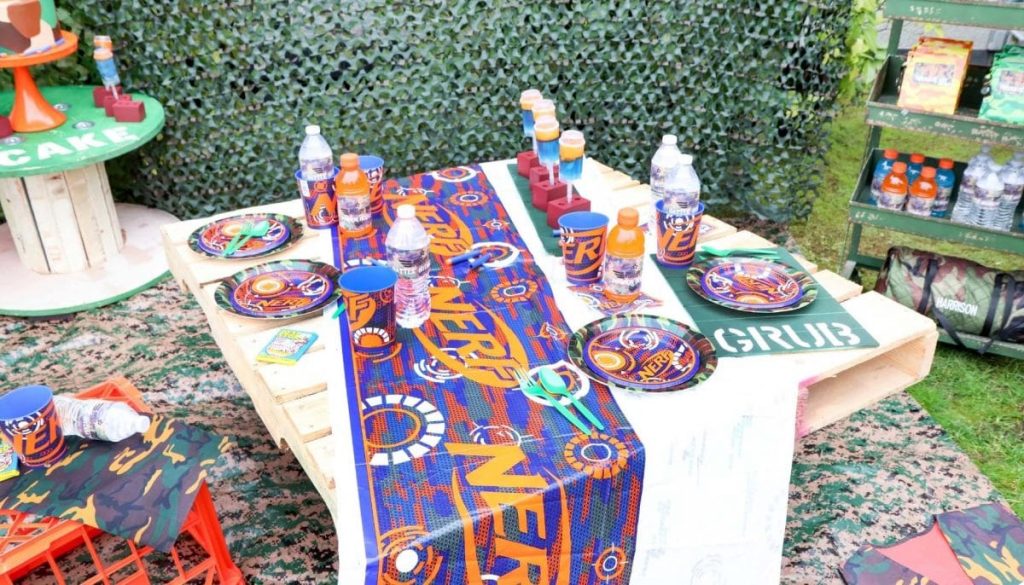 Each place setting also got water bottles and sports drinks for hydration and power boosts! You can get FREE "special forces" bottle labels HERE.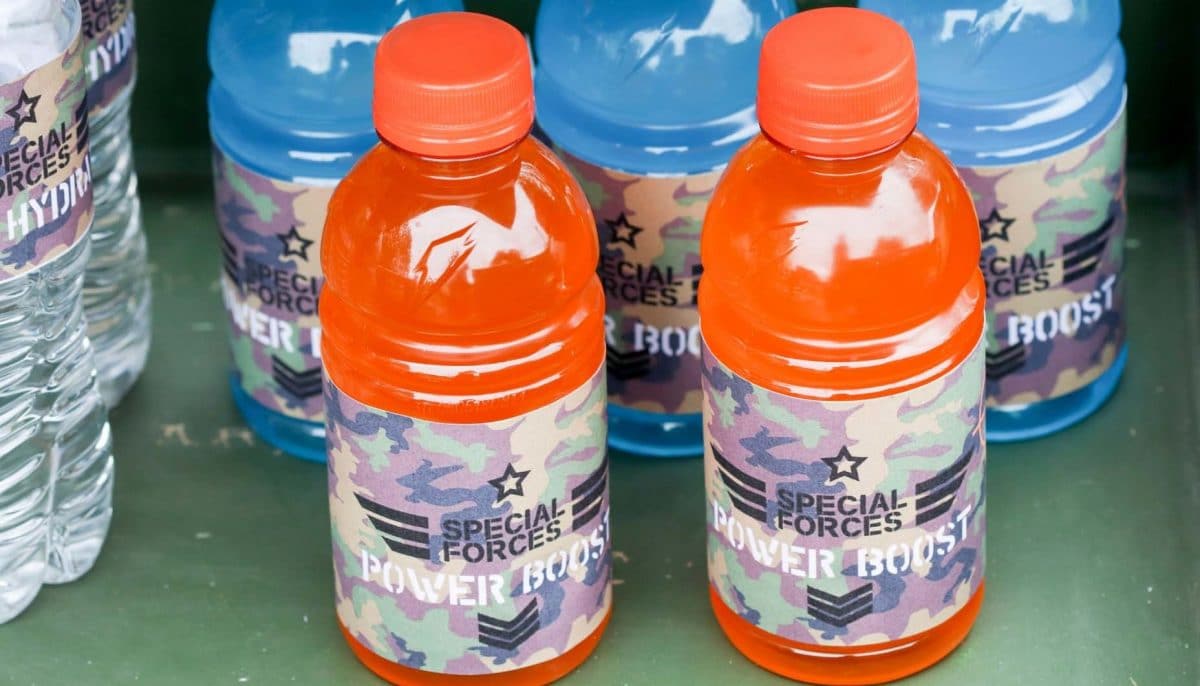 Dessert Table & Treat Pop Recipe
I set up my desserts on a large painted wooden reel. They included an amazing NERF target-inspired birthday cake, as well as yummy individual NERF Bullet-Inspired Treat Pops. You can get the recipe for the cool cake or jello treat pops HERE.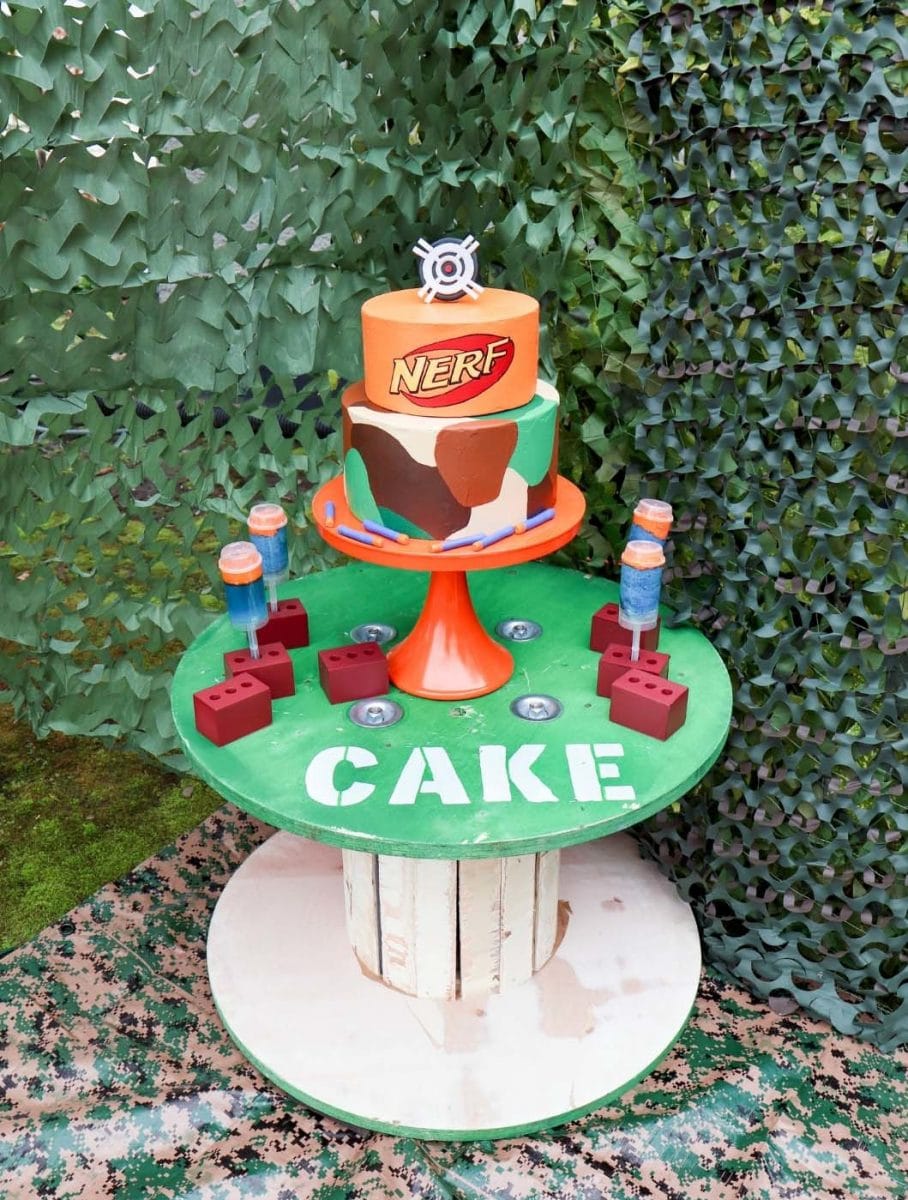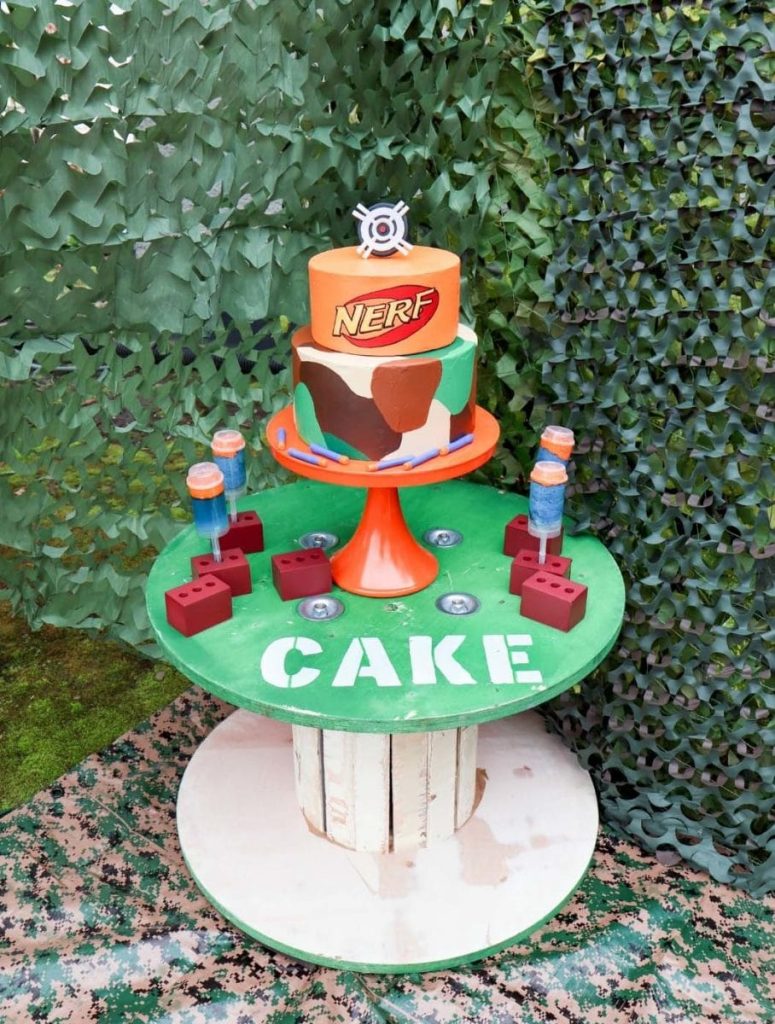 Armory and DIY Target Range
After eating to get energy up, it's time to battle! I set up an easy armory station using painted peg board and camo tablecloths. Then, it was simply a matter of hanging the NERF guns, and providing plenty of NERF bullets in tin pails labeled "ammo".
Tip: Secure standard peg board sizes together with zip ties to create a larger piece.  Use peg board hooks for hanging the guns up.  Later this can be easily hung on your garage wall or outside on a fence to create a more permanent armory for the kids!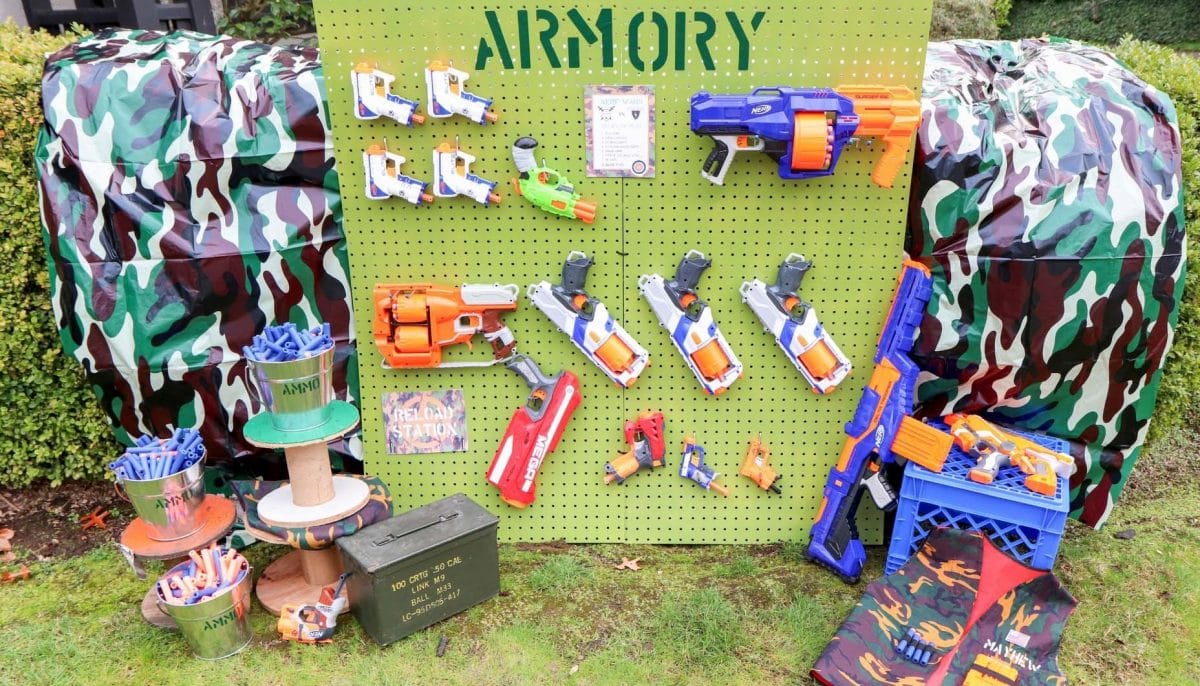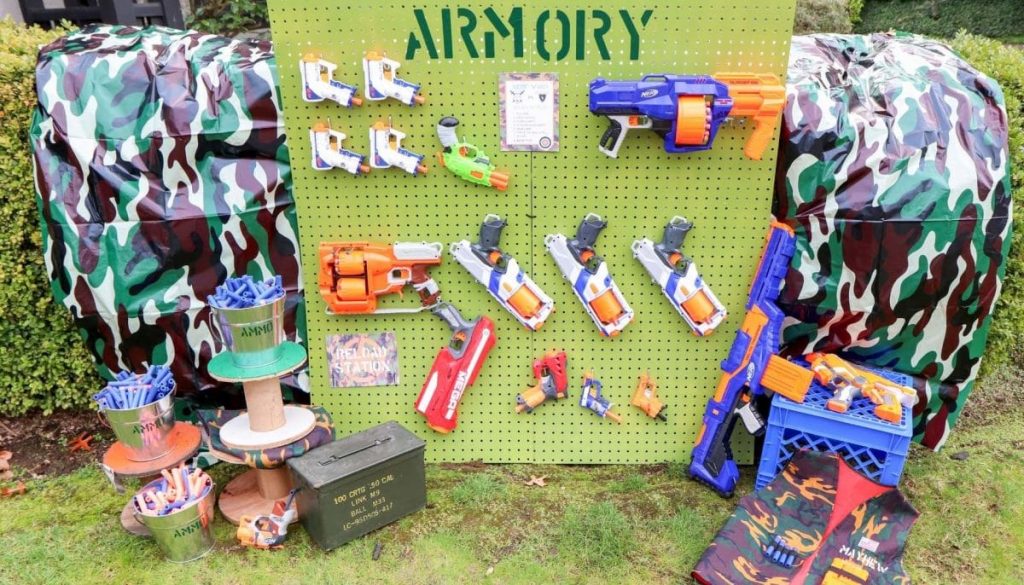 For those that weren't as into the idea of battling each other, there's still plenty of opportunity to have fun with NERFs. I set up a DIY Target Range for them to practice their NERF shooting skills. Get the instructions for how to create this easy target practice station HERE.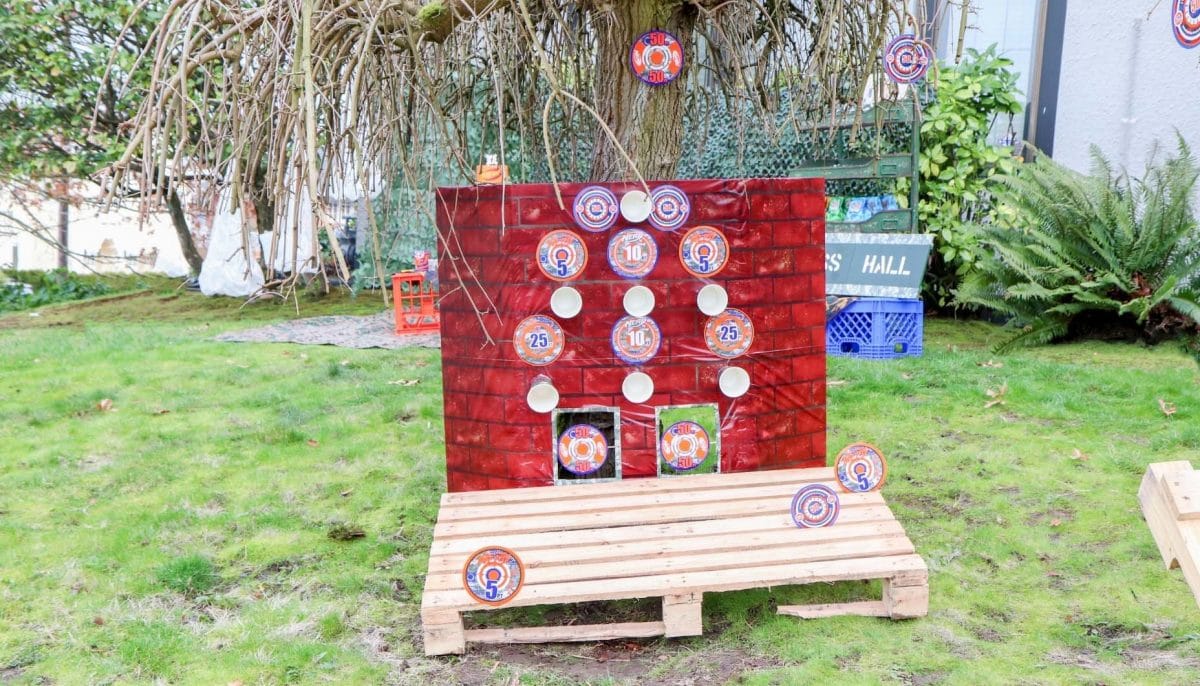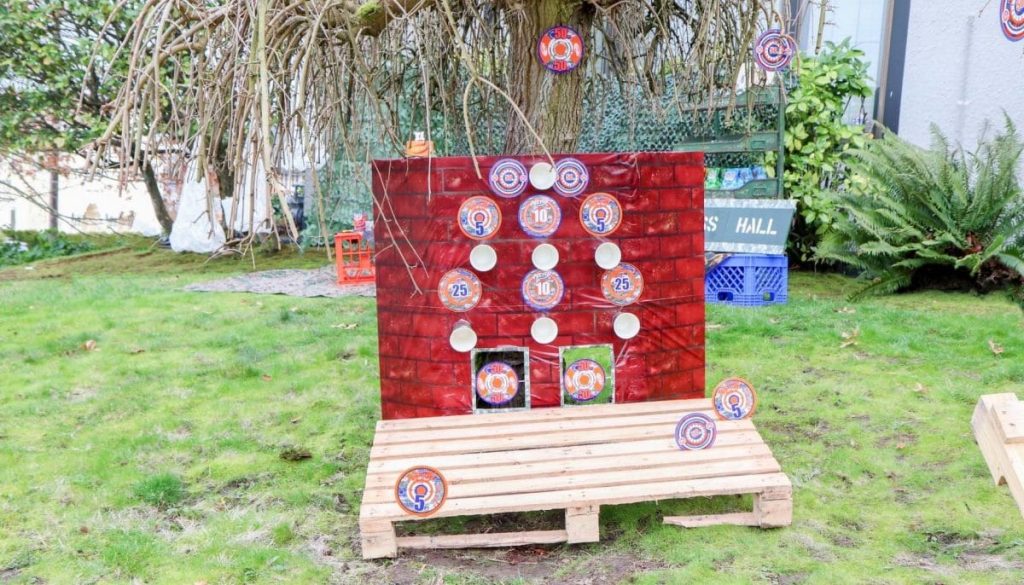 My kids and their friends had so much fun at this outdoor NERF Themed Birthday Party. You can get tons of additional details for how I set all of this up, as well as shop for everything you need to create it yourself on Fun365 at Oriental Trading. Everything you need to See It, Shop It and Make It with the click of a button! 
Tip: Personalize everything with their last name!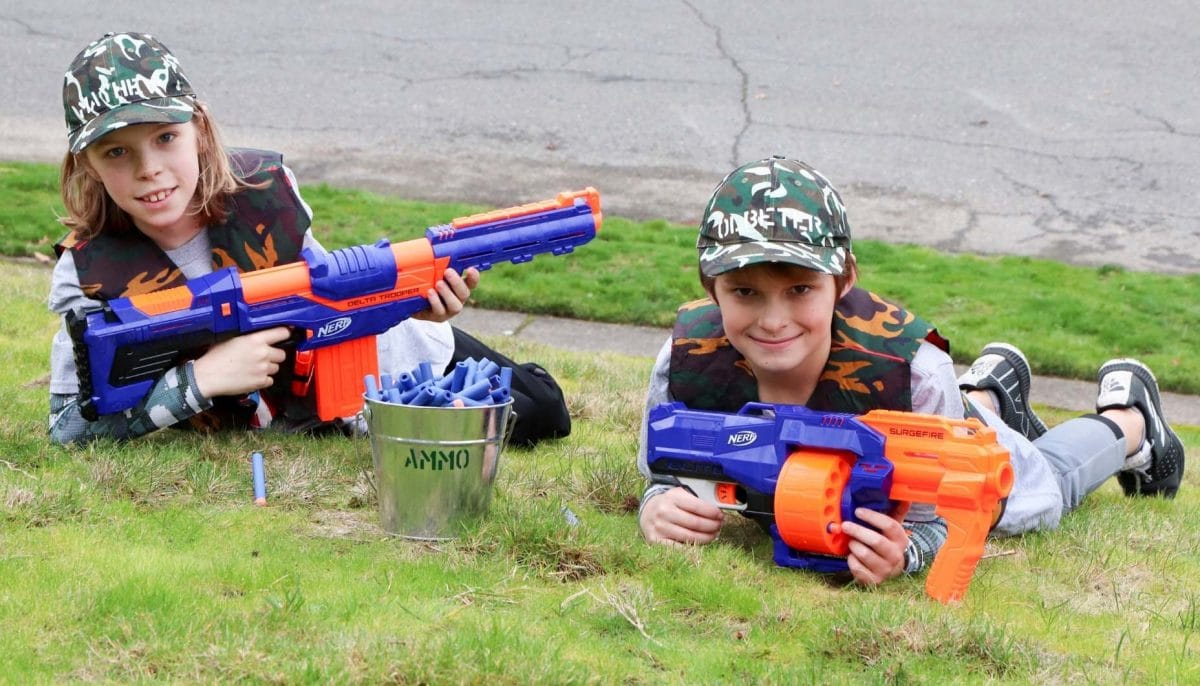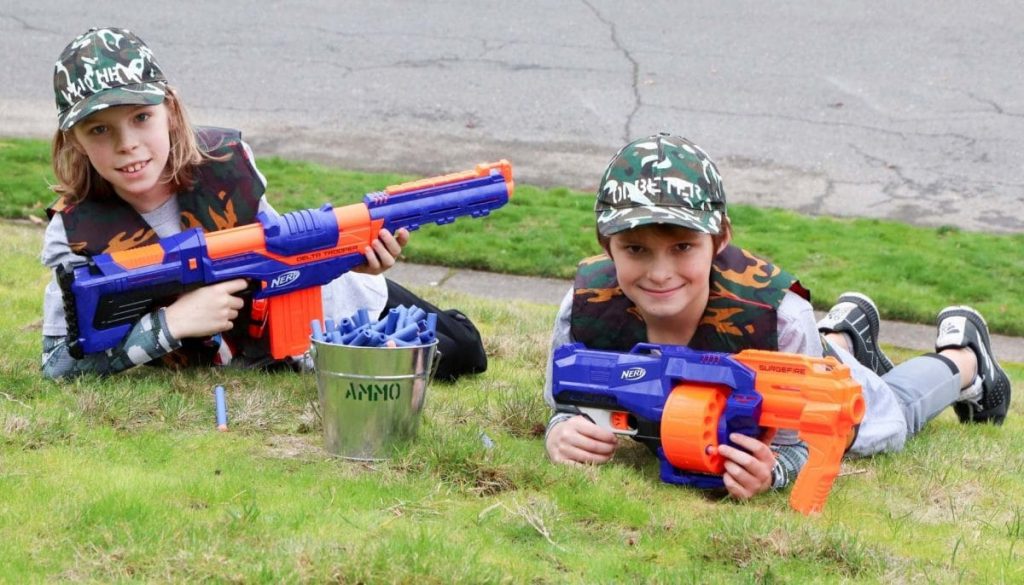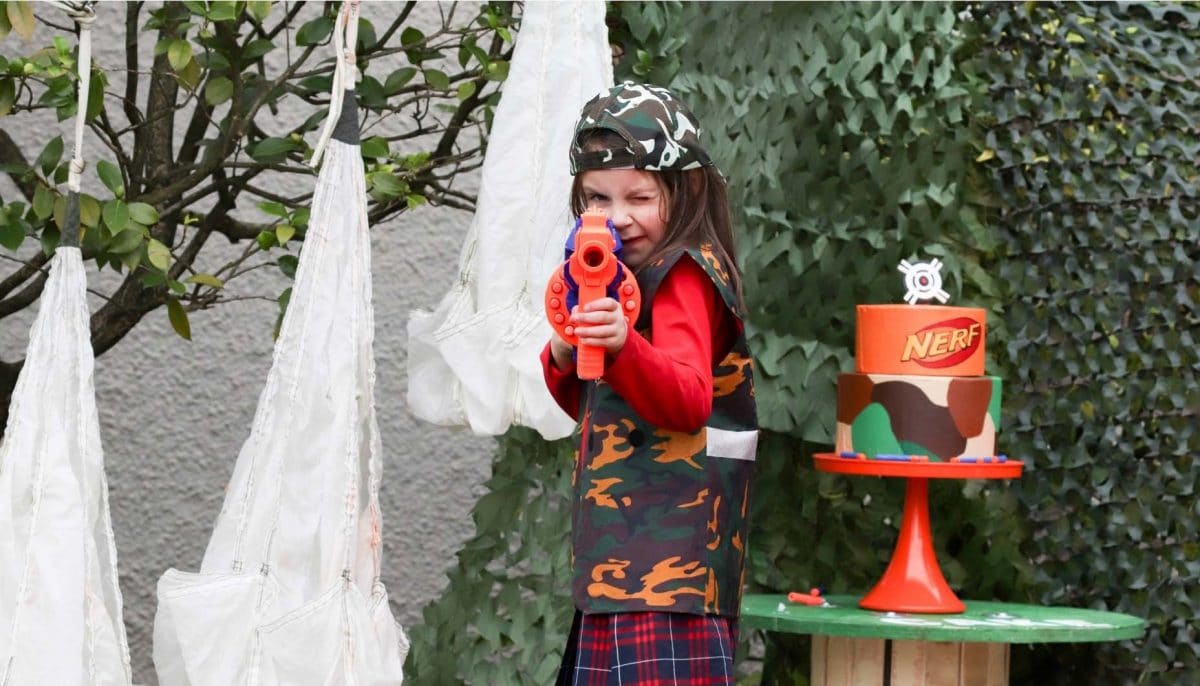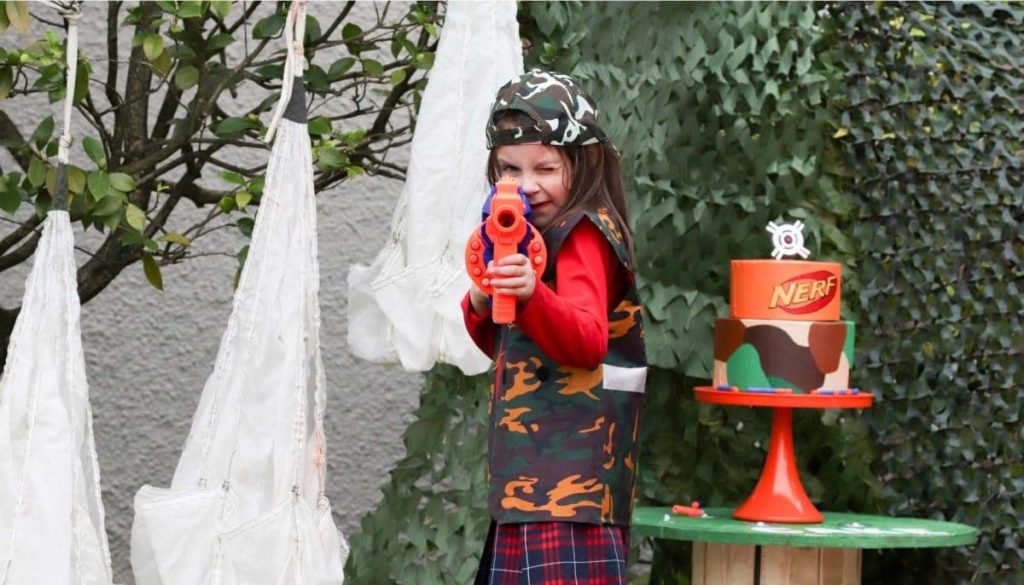 Happy Playing!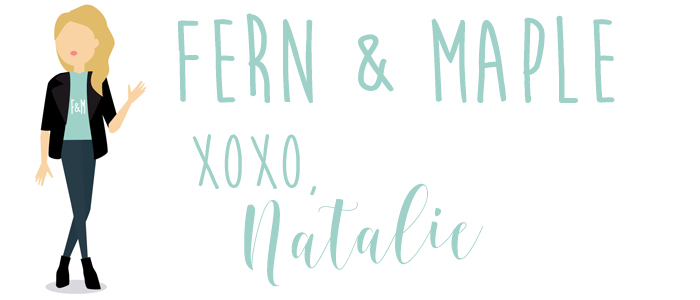 As an OTC blogger, I received compensation and/or products in exchange for my styling and crafting services. As always, all project ideas and any opinions expressed here are my own.  For further information on our disclosure policy please check out our disclosure page.
PIN FOR LATER: