Entertainment is one of the most important parts of any birthday party, but may be particularly important for a Tween birthday party. Tweens are at the perfect age where they are discovering more and more of their independence, but still rely on you a bit to guide them in the right direction, and if it's not "cool" enough – you may lose their interest, fast! That's why when I set up a Rock 'n' Roll Tween's Birthday party, I came up with several fun activity ideas that would allow the tweens to let out a bit of rock 'n' roll rebellion and creativity, in a safe and entertaining way. Read on to see all my ideas!
Activity Ideas Perfect for a Rock 'n' Roll Tween's Birthday Party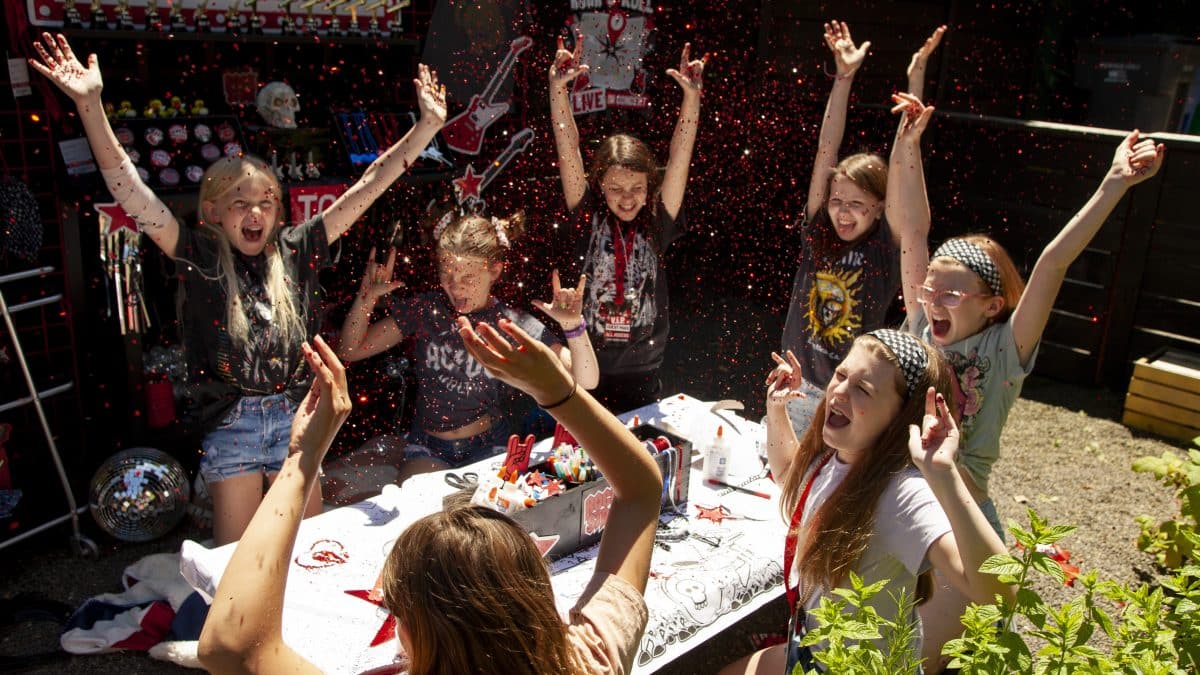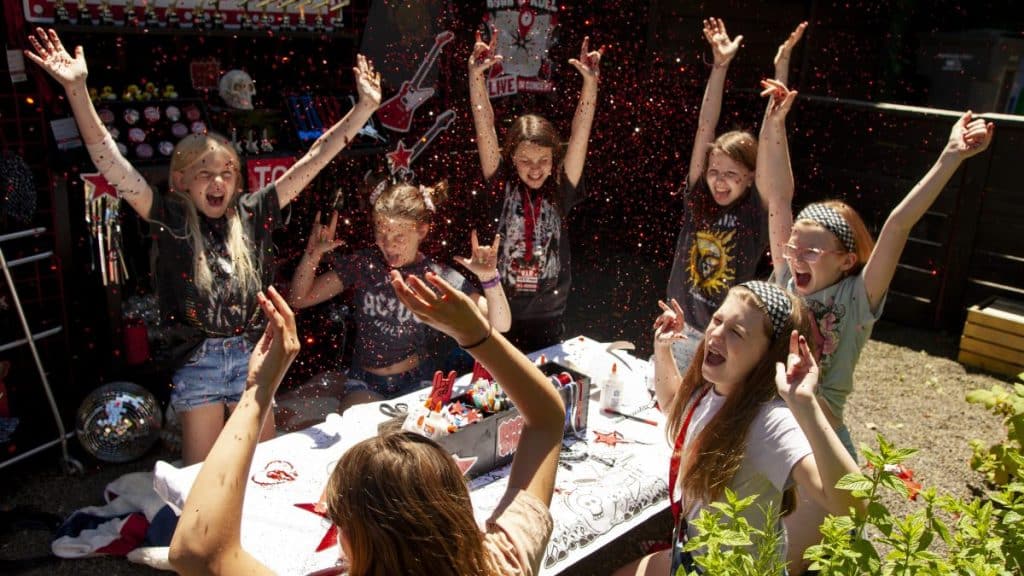 As a blogger, I sometimes receive compensation and/or products in exchange for my styling and crafting services. I also may earn a small commission from any sales that result from affiliate links on this page. As always, all project ideas and any opinions expressed here are my own.  For further information on our disclosure policy please check out our disclosure page.
1 – Pin the Tour Bus on the Map
The first was a crazy Rock 'n' Roll themed "Pin the Tail on the Donkey"-style game. In this case, the tweens were trying to pin the tour bus on the map at the concert spot! Spinning them around a few times and making them keep their eyes closed (you can also use a blindfold if you have one) makes this game hilariously entertaining.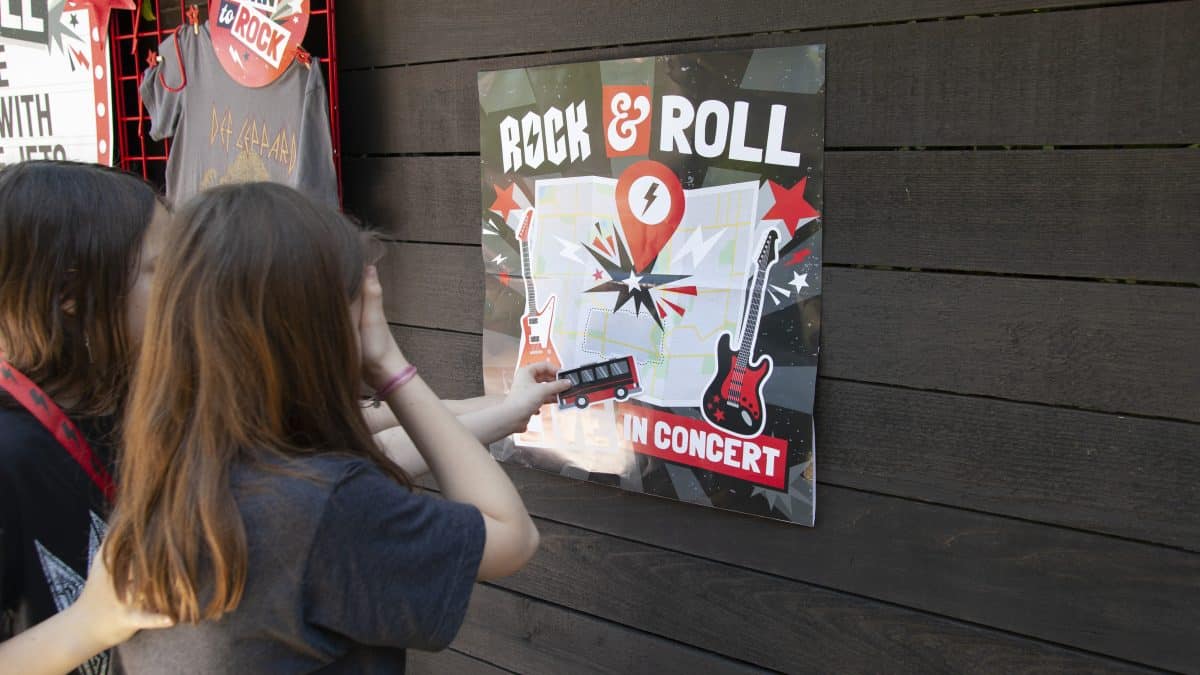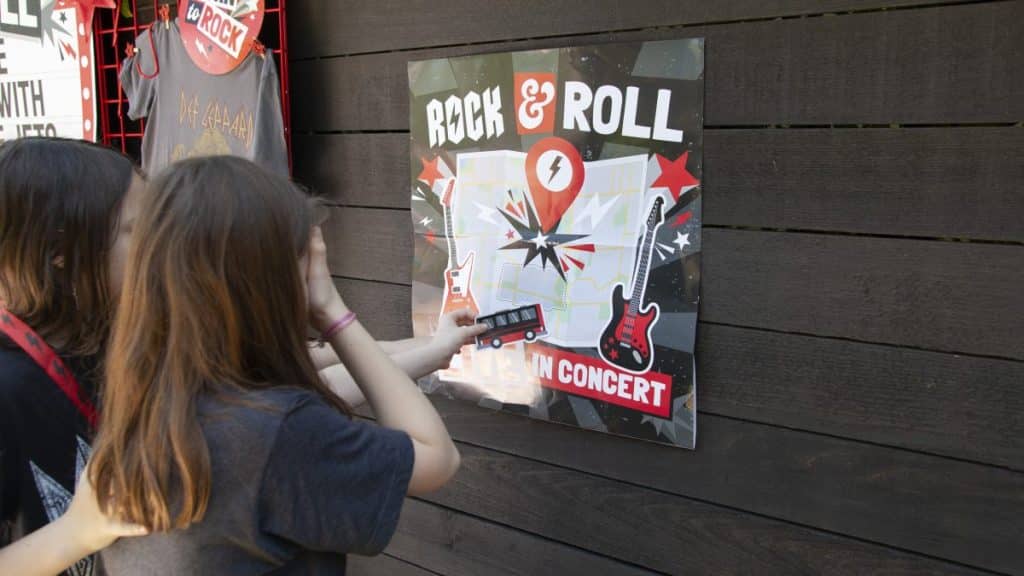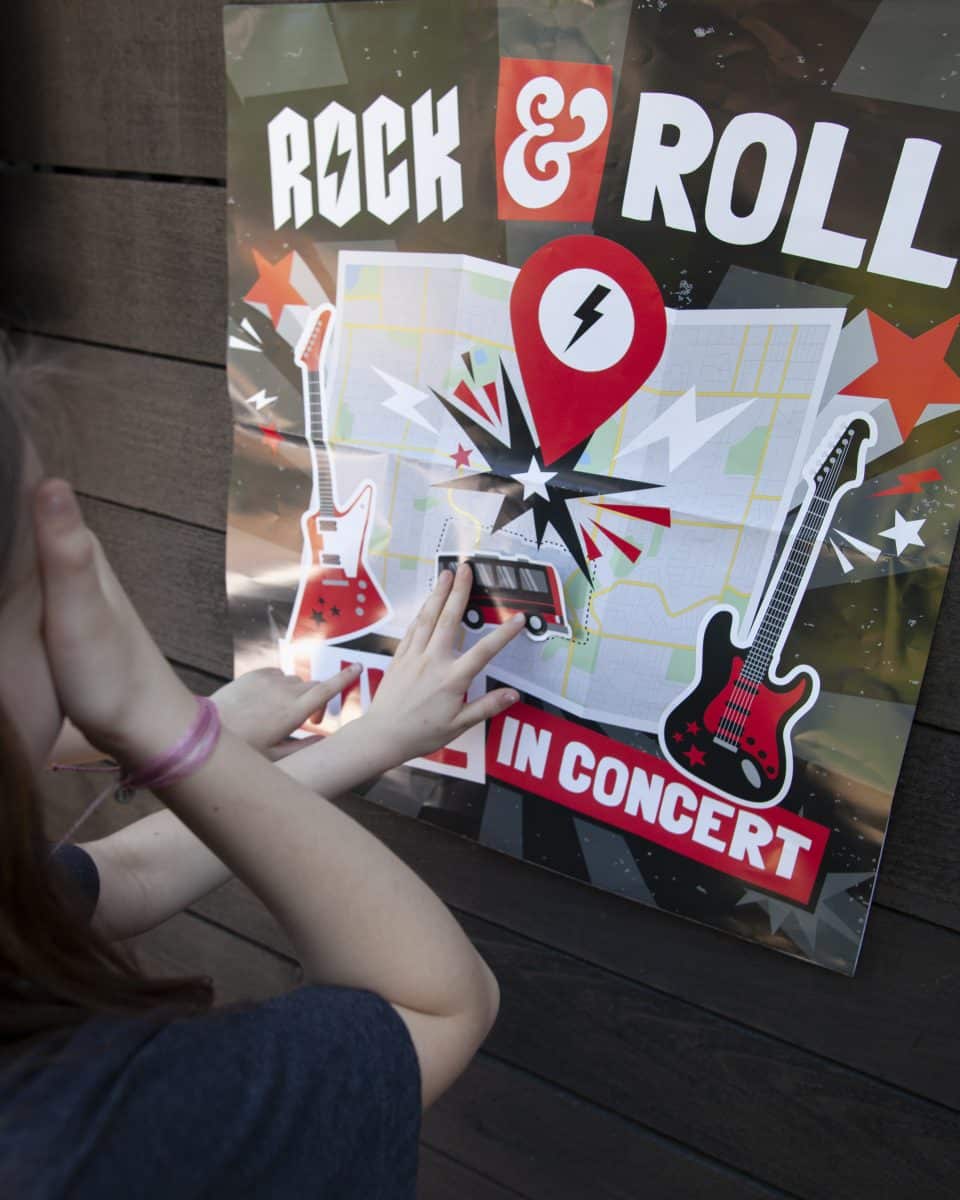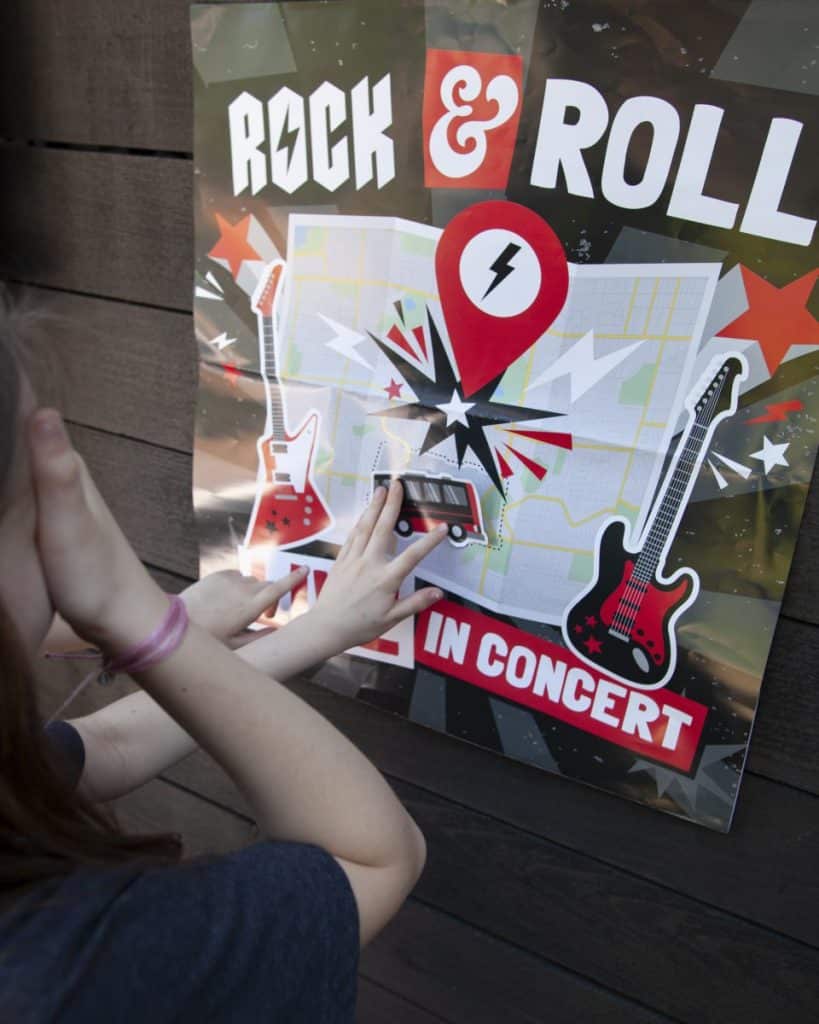 2 – Decorating
One way to bring out the tween's creativity was to provide them with things to decorate in their own personal style. I used an amazing custom Rock 'n' Roll coloring table cover from Creative Crayons Workshop to get their creative juices flowing, and then provided tons of art materials for them to decorate their own rock 'n' roll guitars.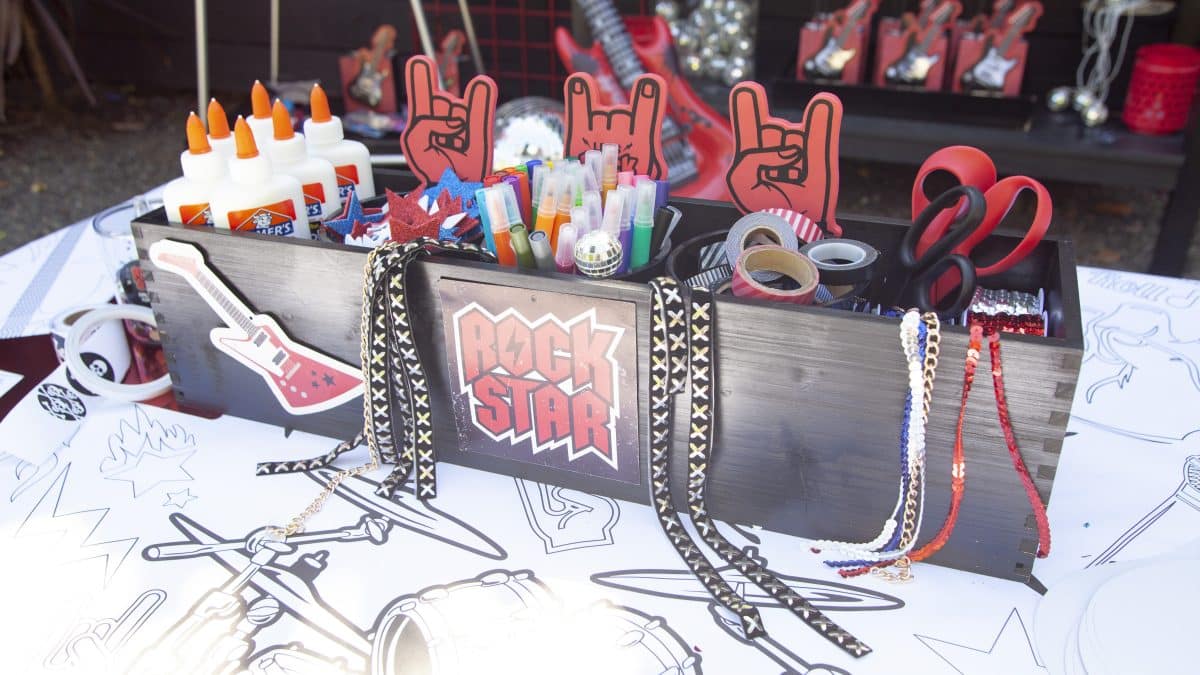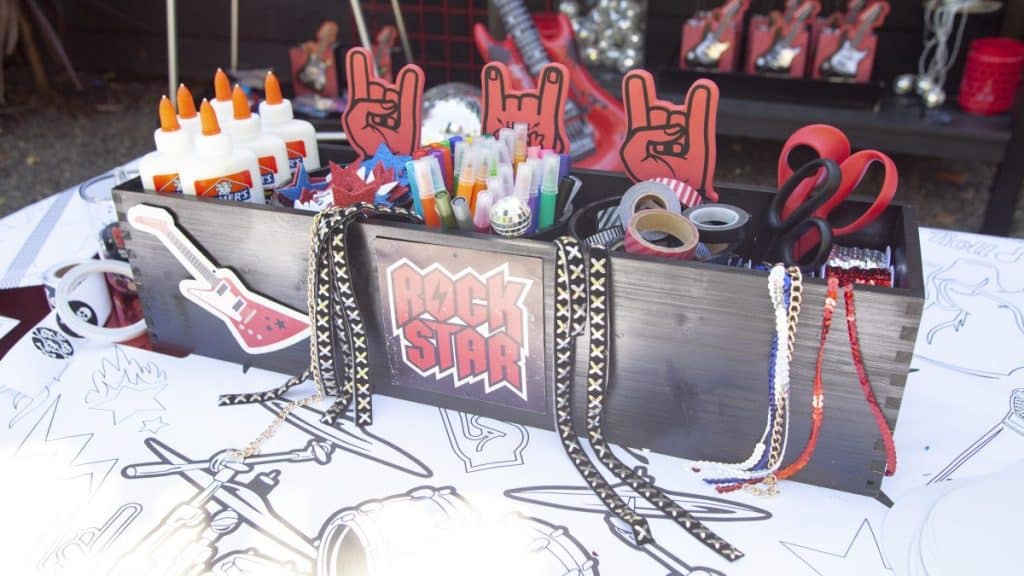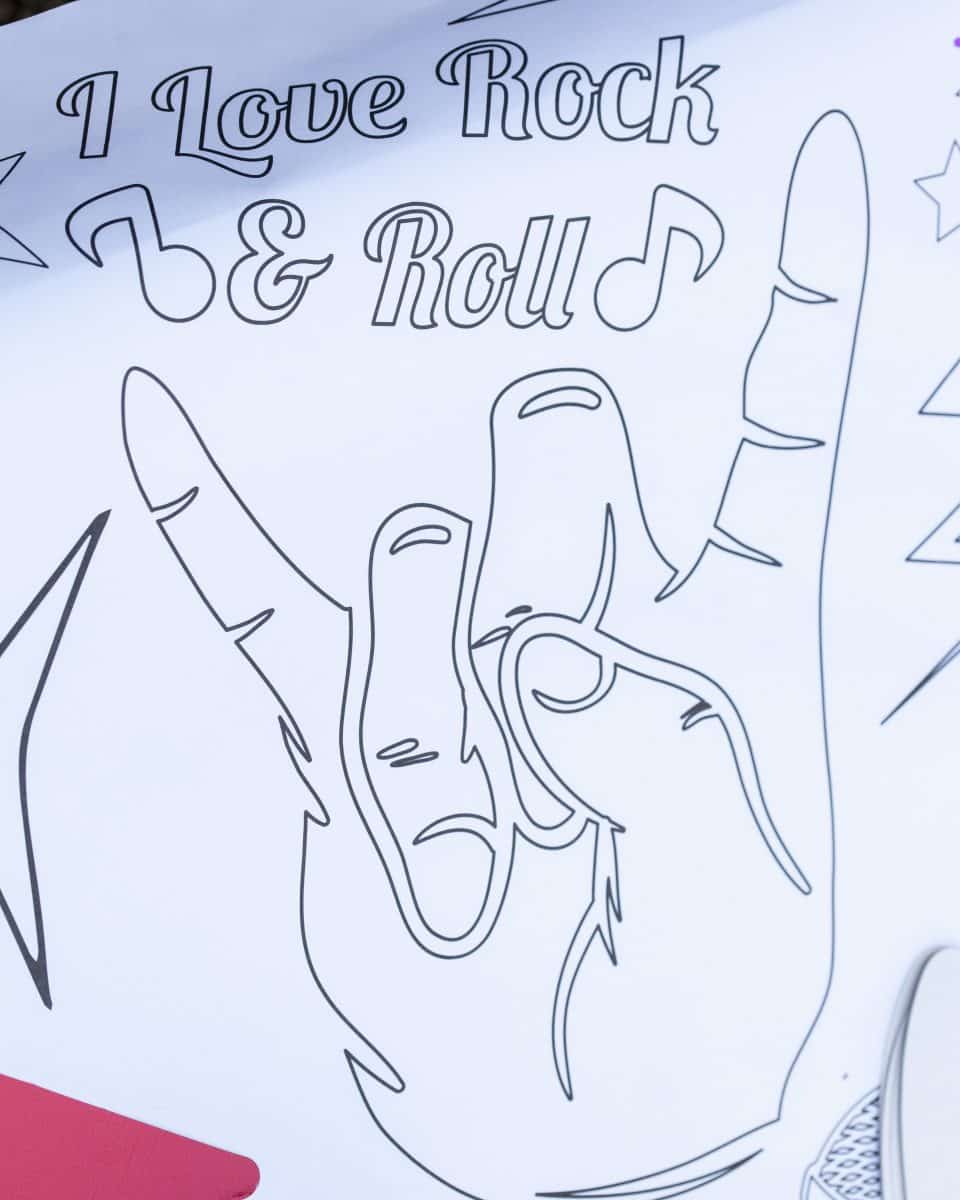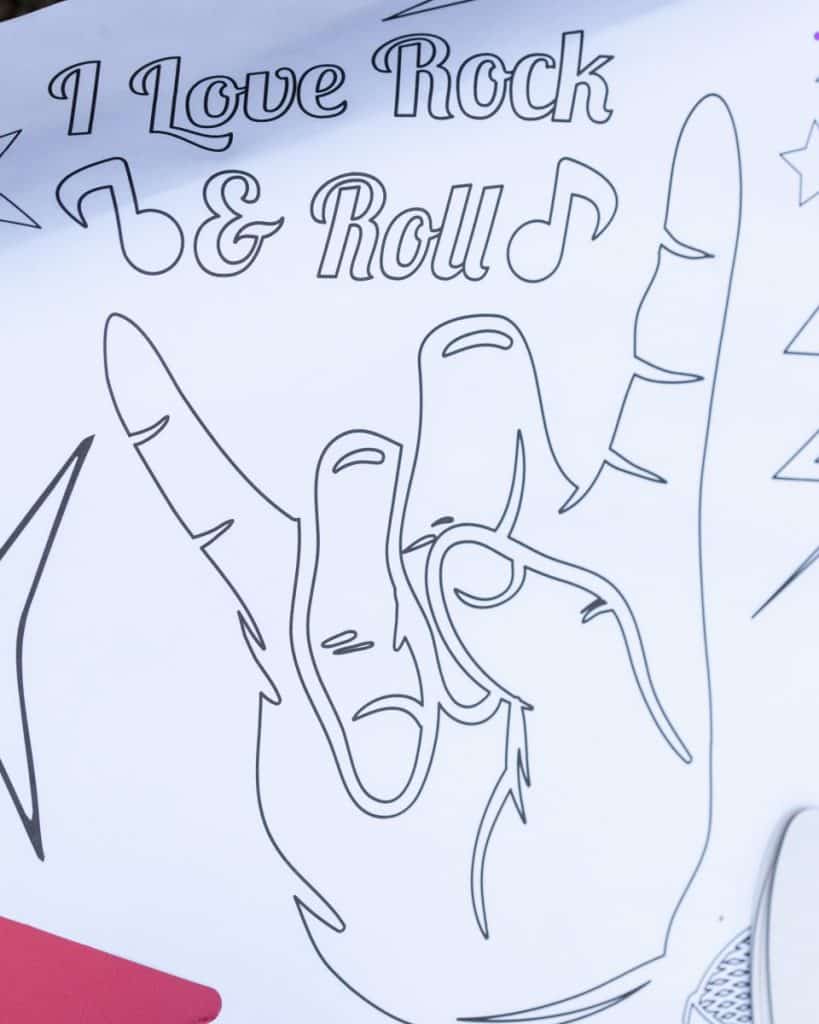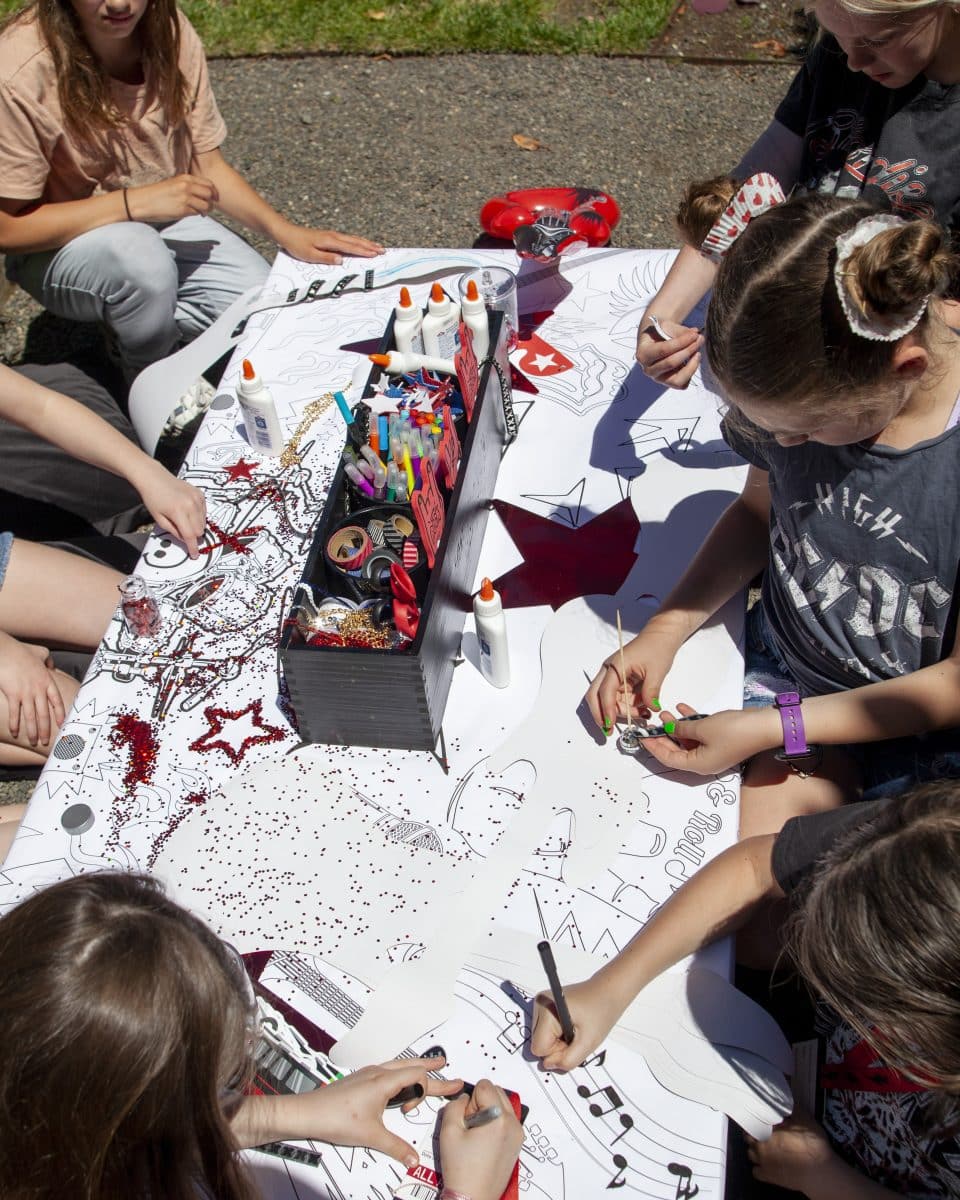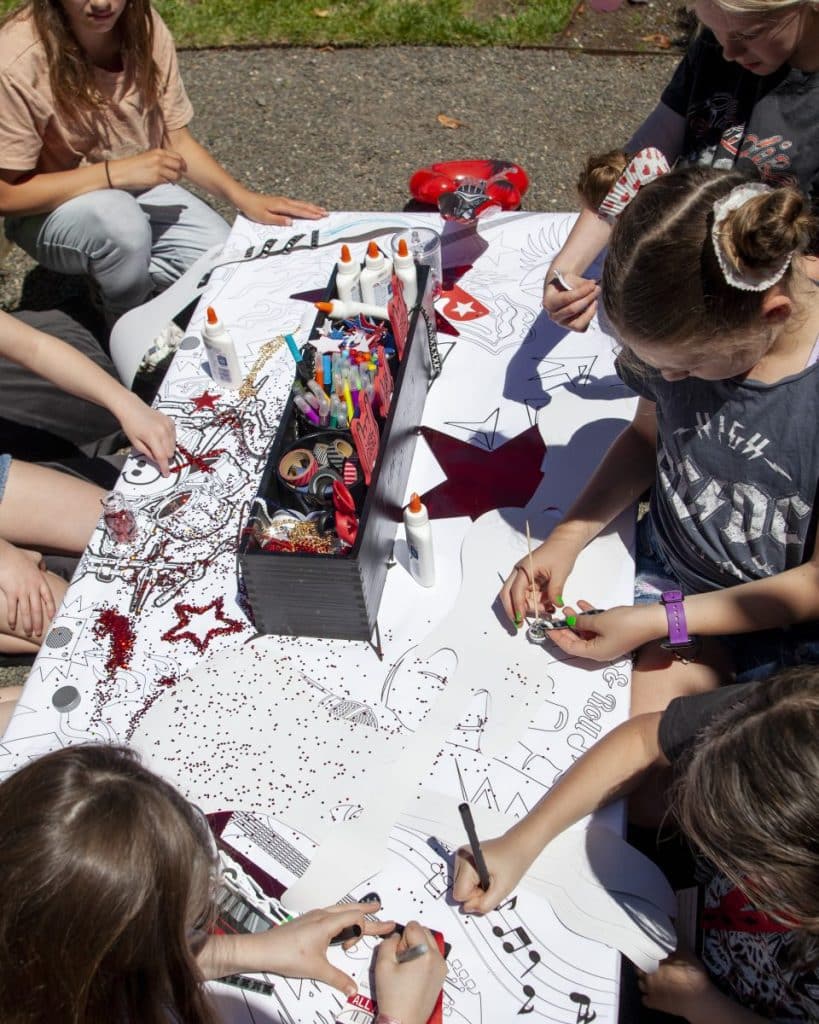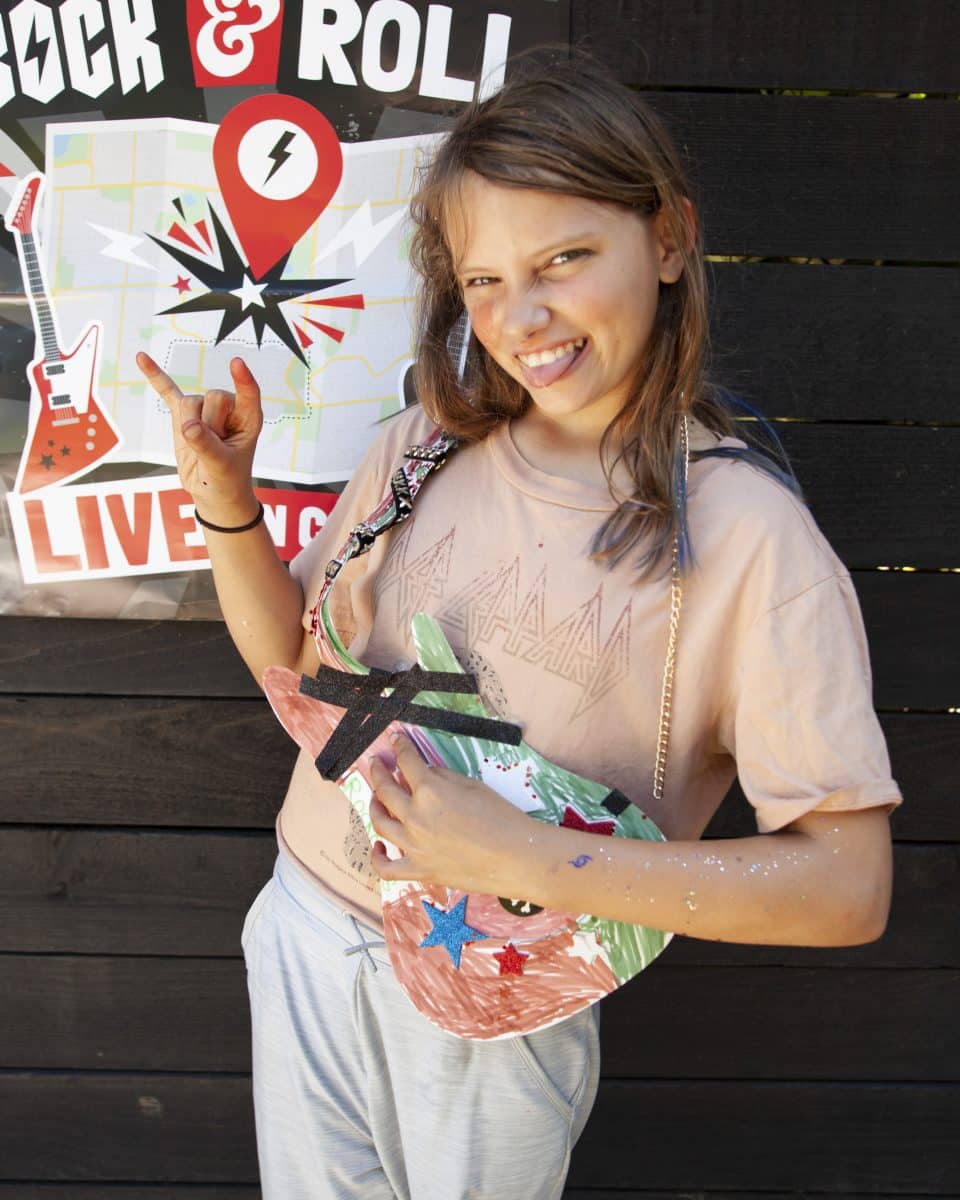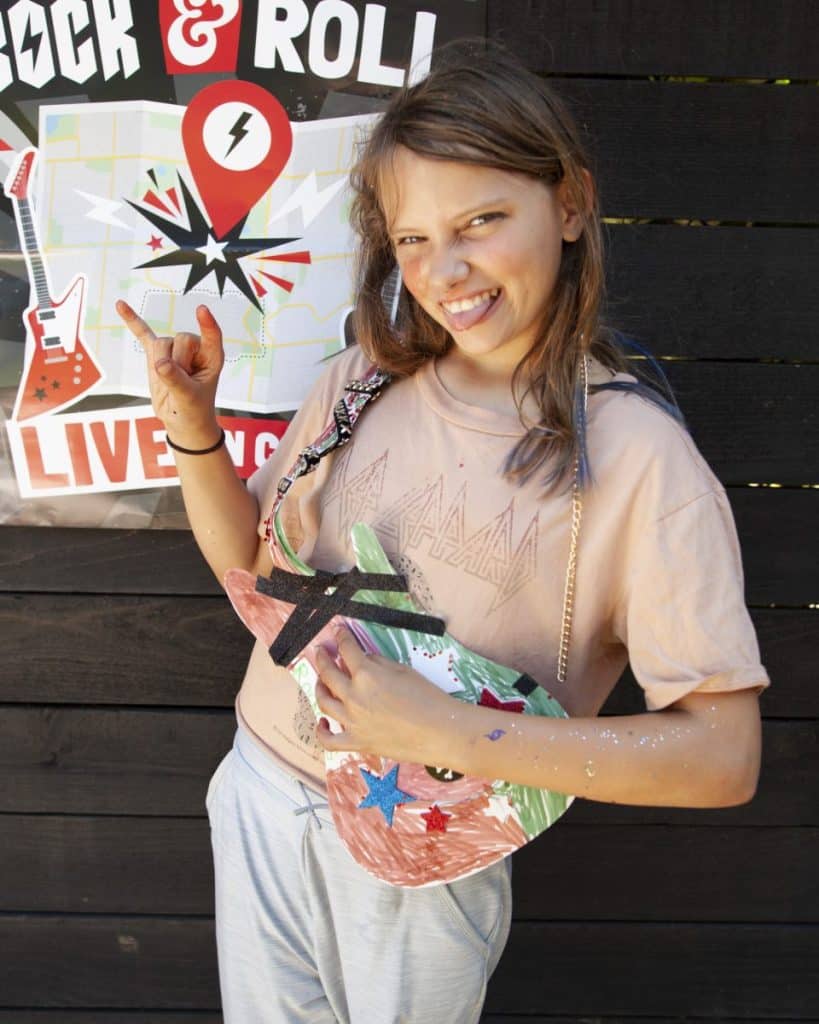 3 – Getting into Character
Tweens are often just starting to discover makeup and doing new hairstyles, and using it makes them feel grown up. A Rock 'n' Roll Tween's Birthday Party is a perfect time for letting them go wild and experiment with fun and intense makeup looks and crazy hairstyles. Letting them do their own and each other's makeup and hair will keep them entertained for quite some time!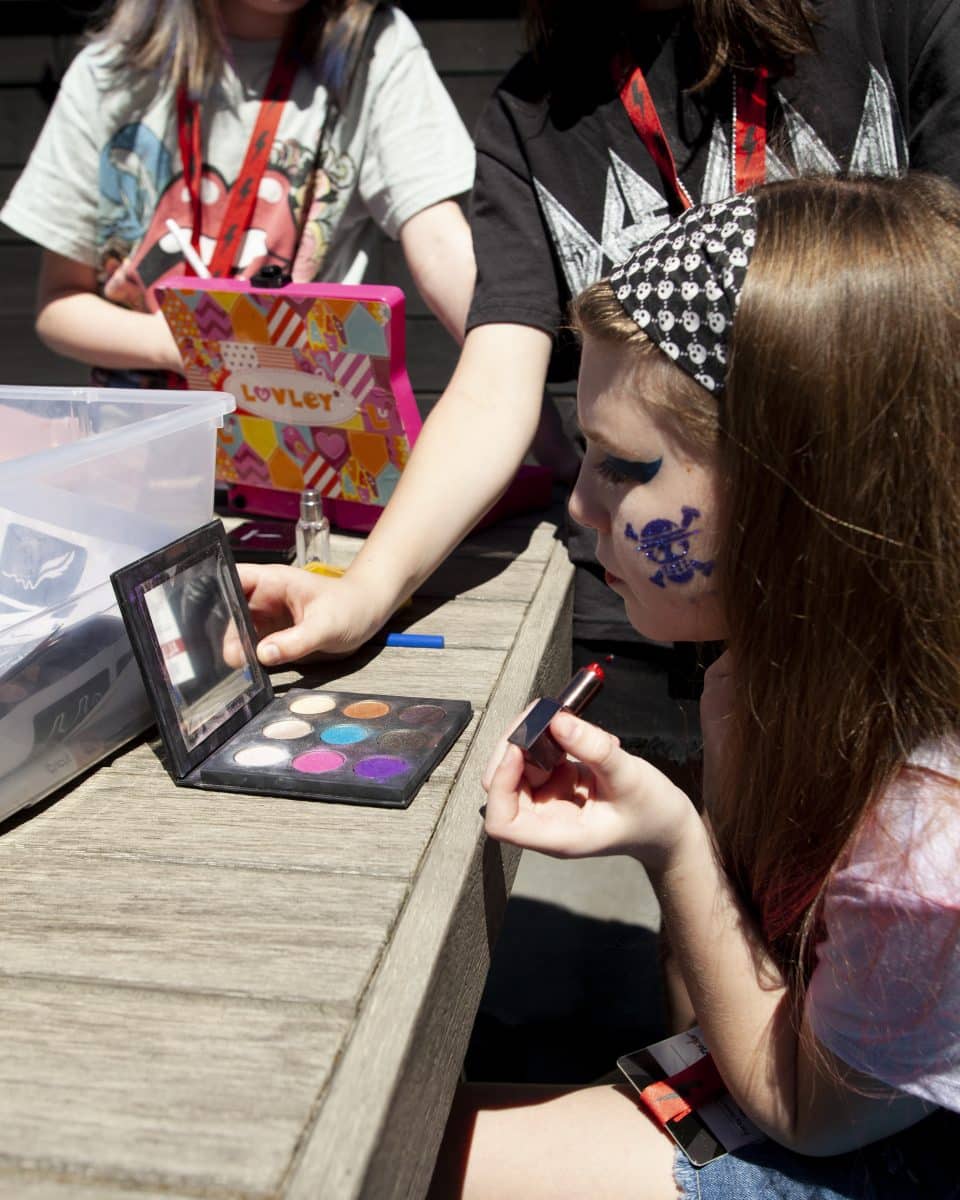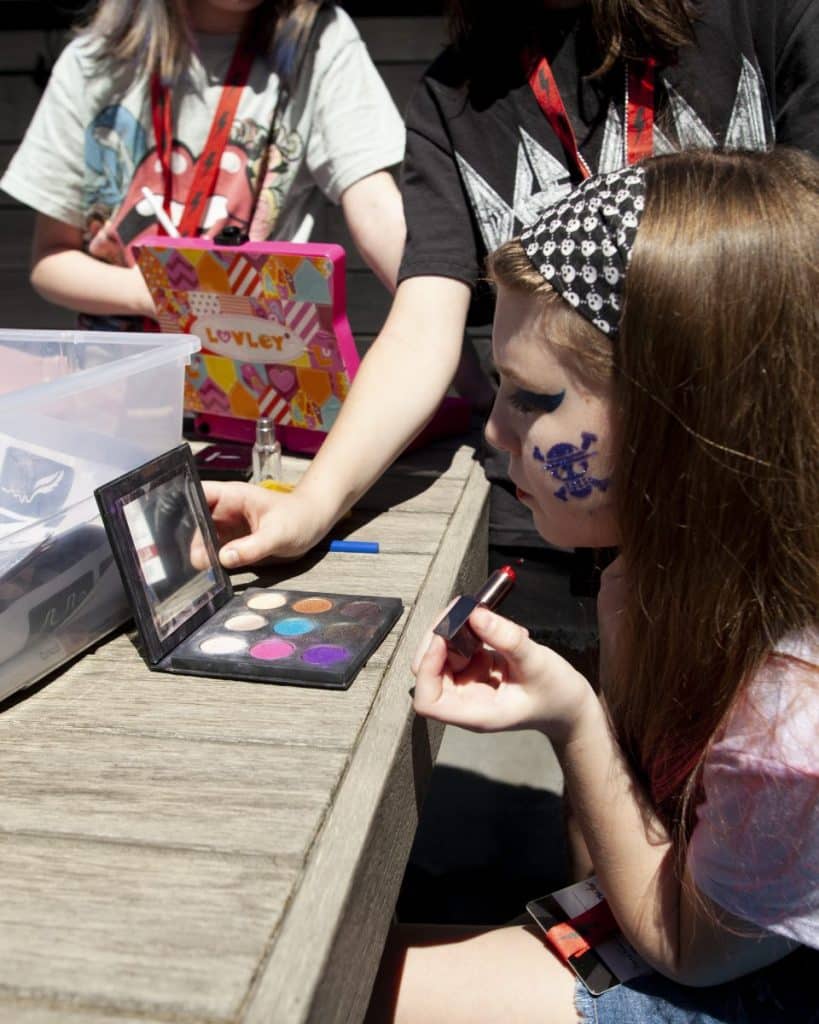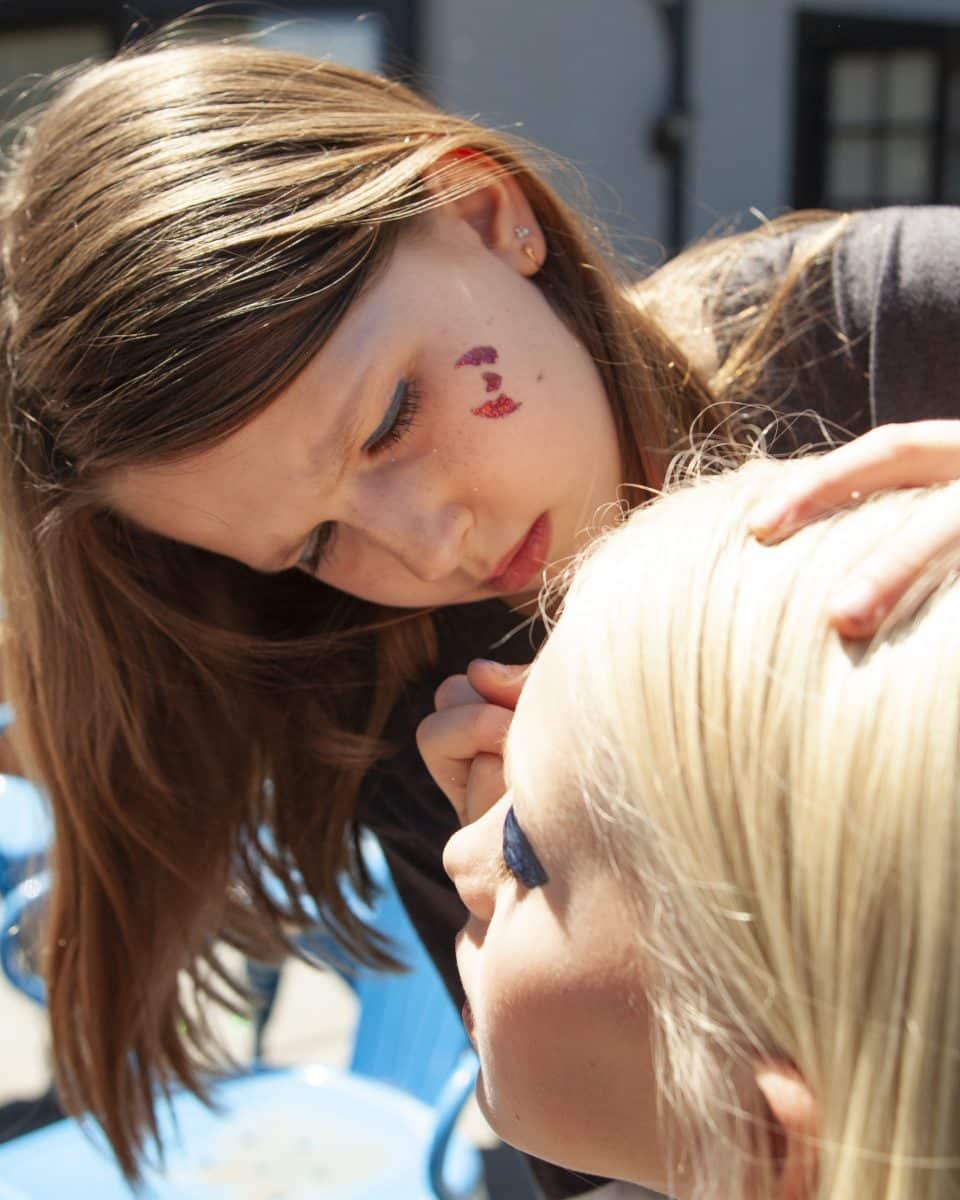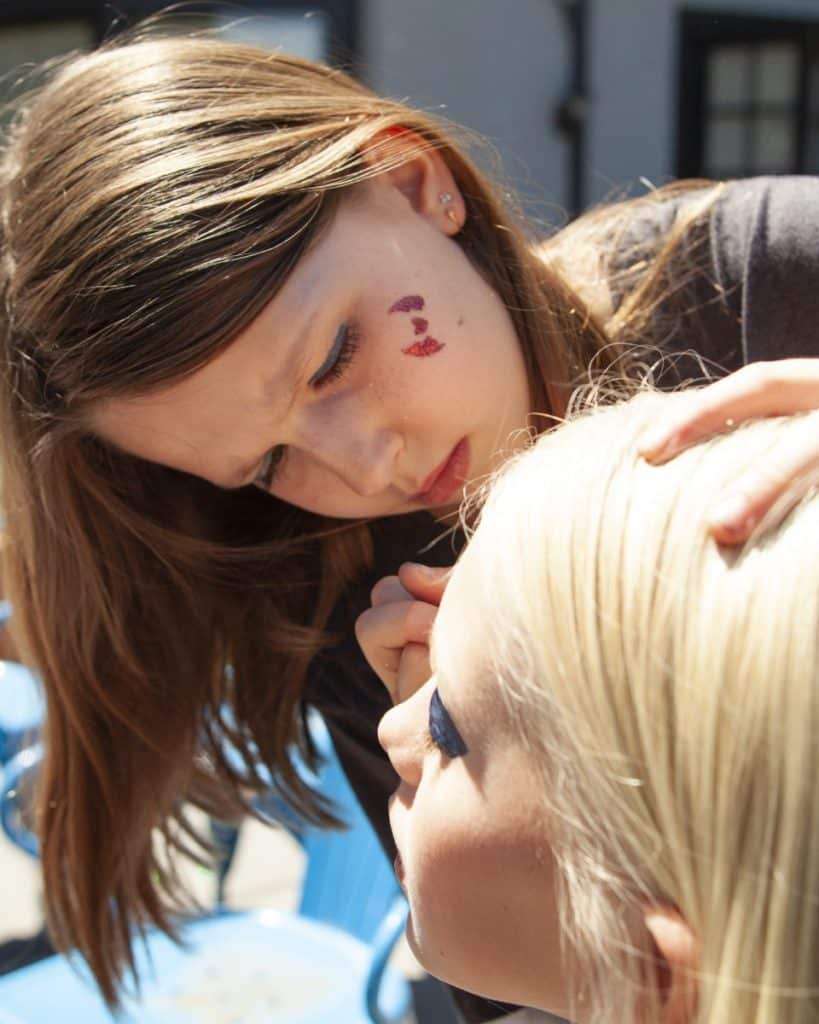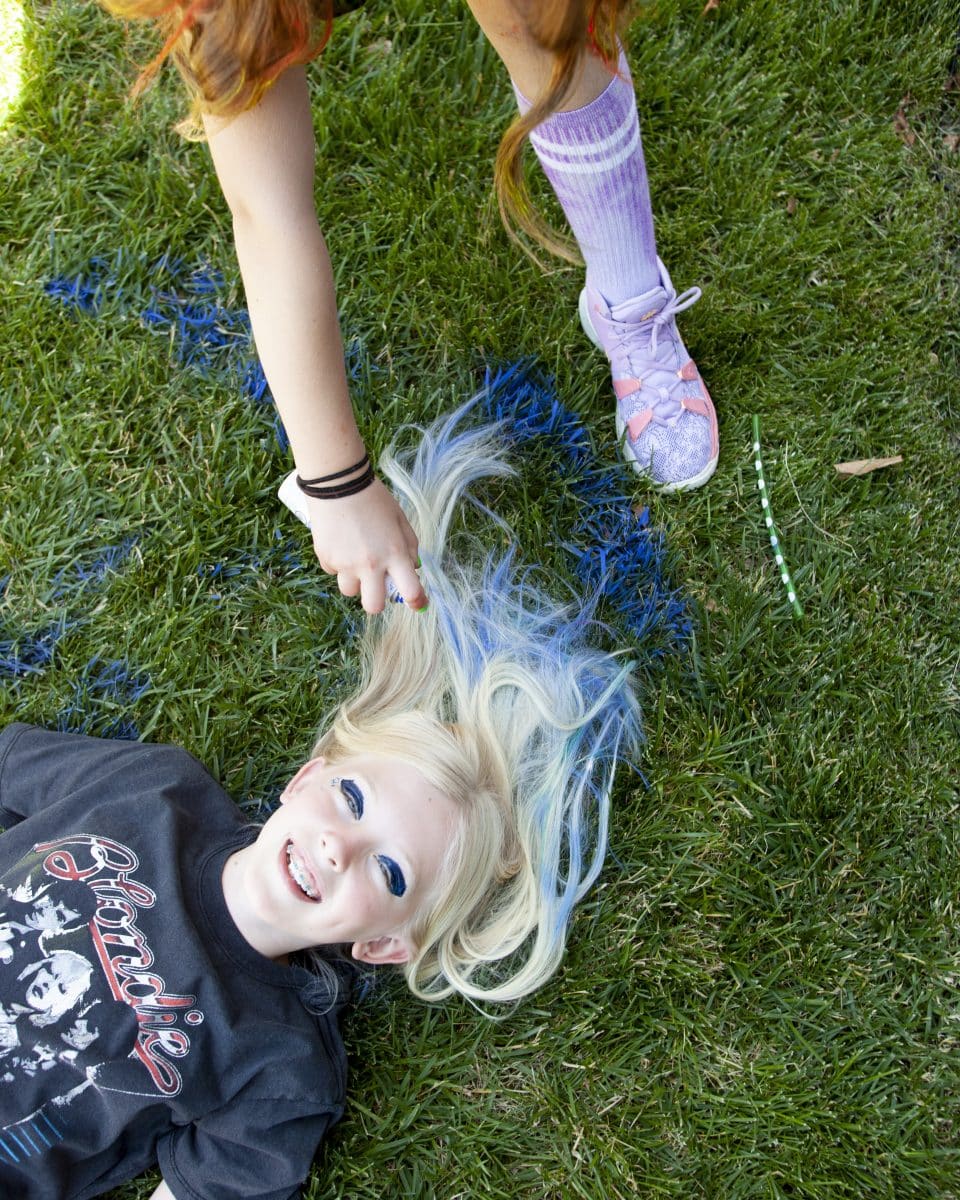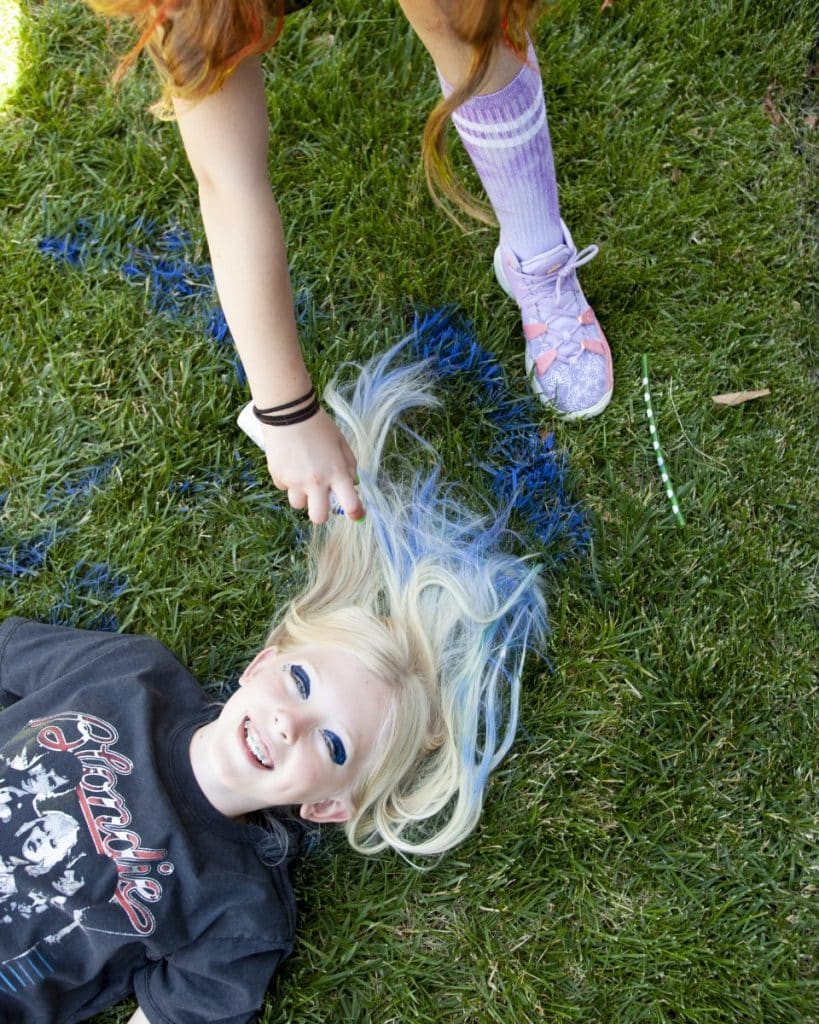 4 – Rock 'n' Roll Tween's Birthday Performance
Now that they look the part, it's time to put on a rock 'n' roll show. I created giant personalized backdrops and provided plenty of props for the rock 'n' roll tween's stage, and then let them rock out! This is also the perfect place to take photos – they will love looking back at these fun memories for years to come.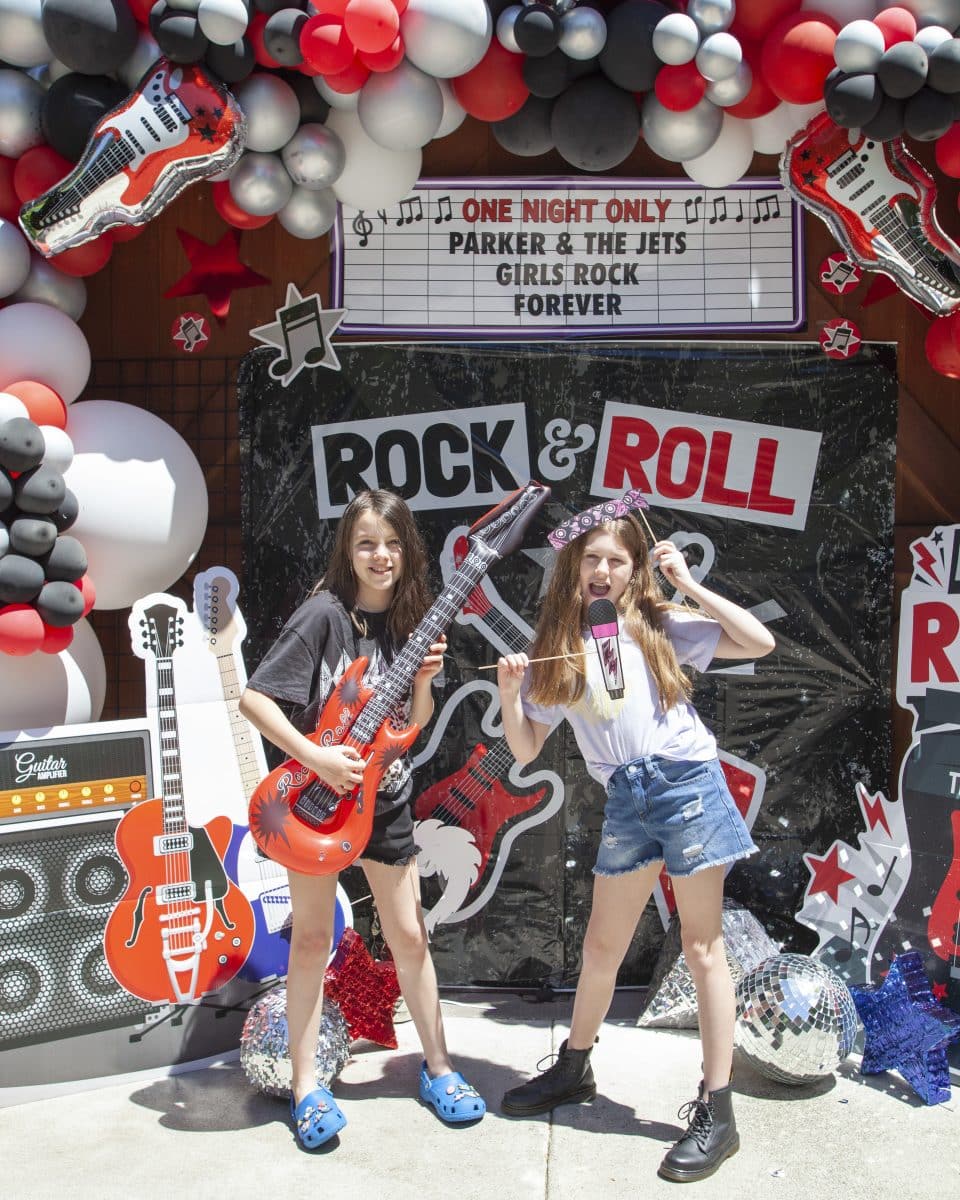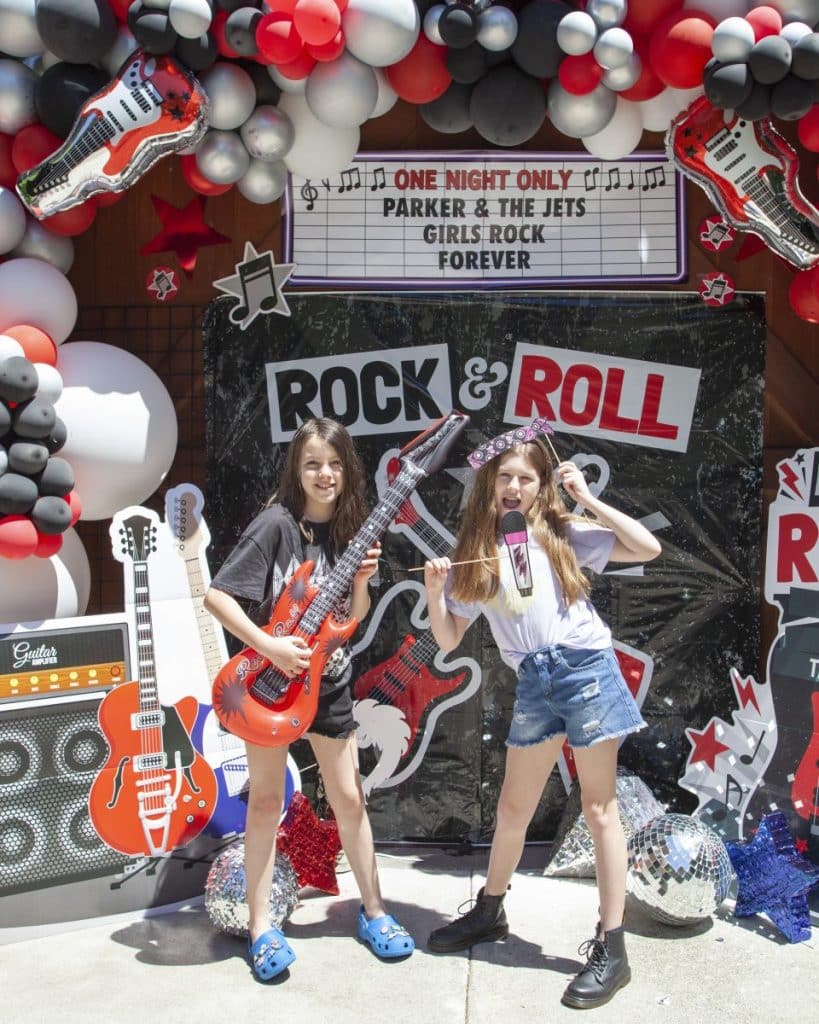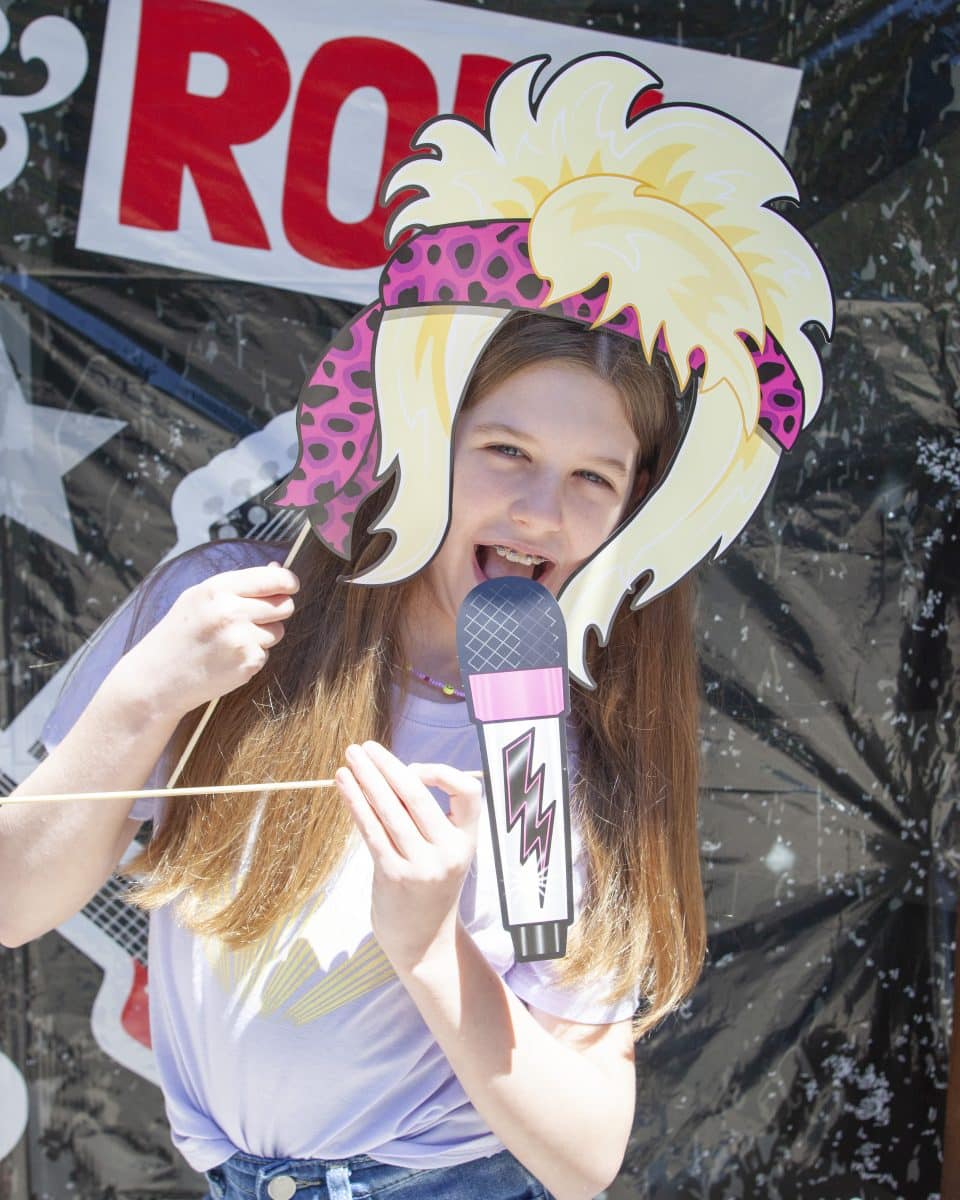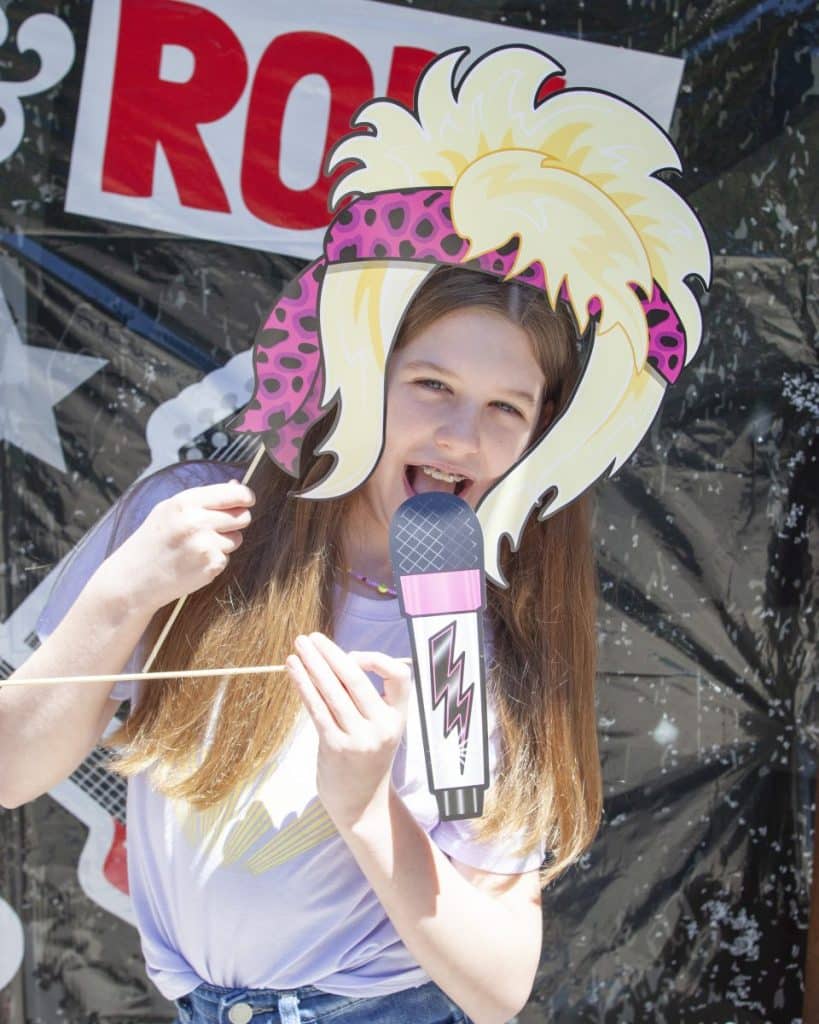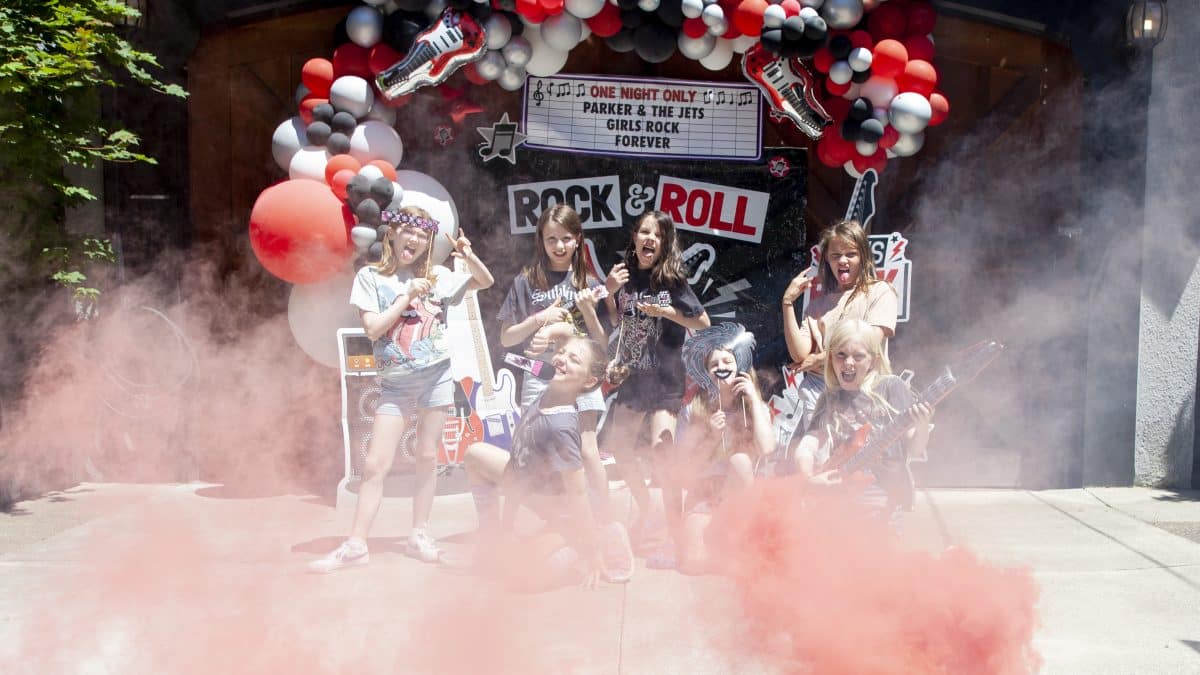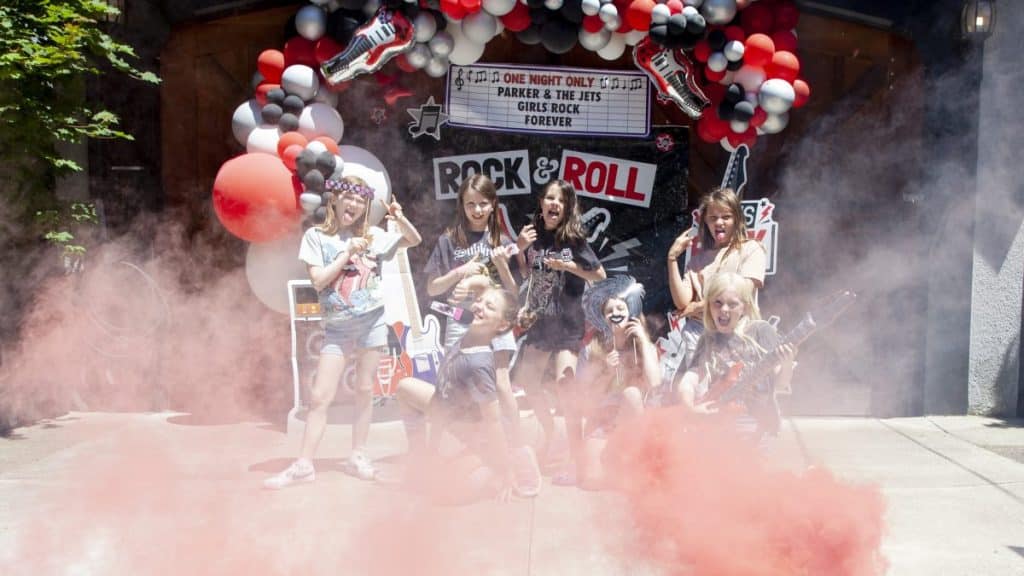 5 – Award Ceremony
After the show, we had an awards ceremony, where each tween got a cute microphone or guitar trophy or two for things like "Best Rock Solo", "Best Song",  "Best Rock Performance", and more.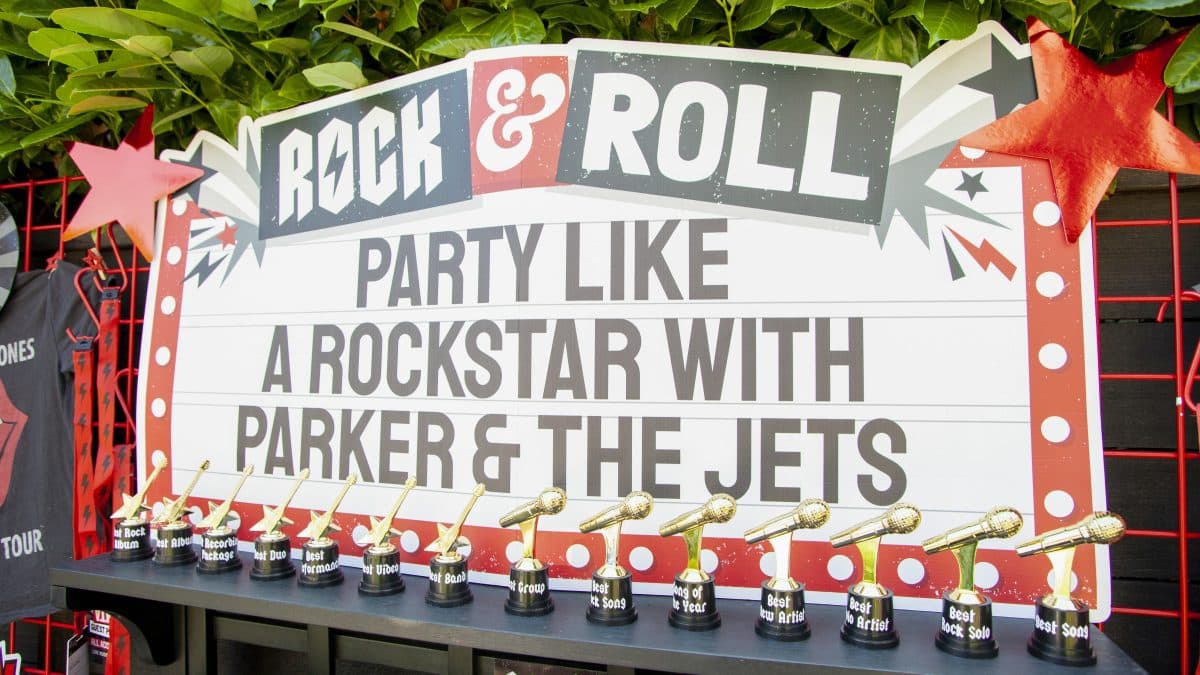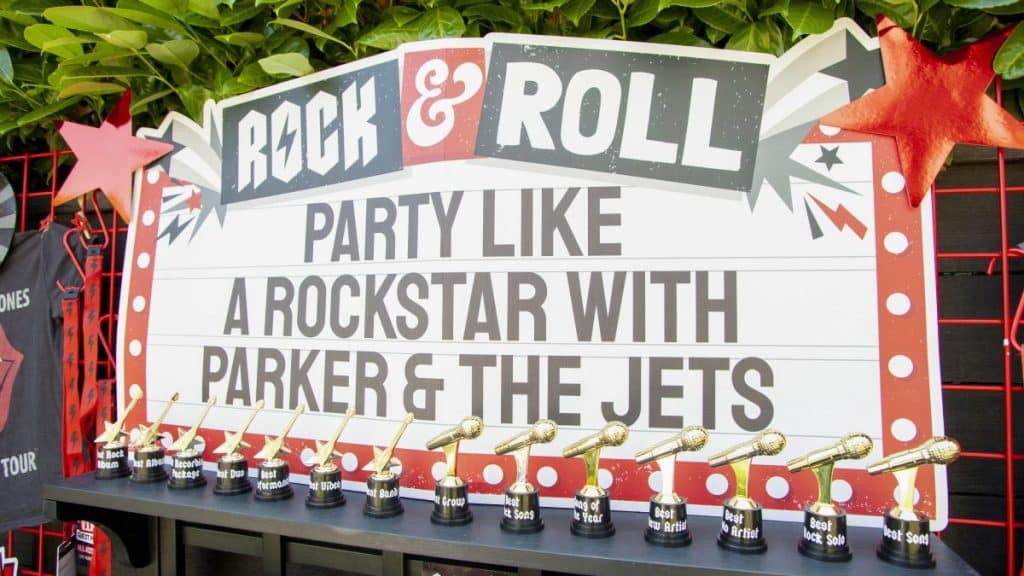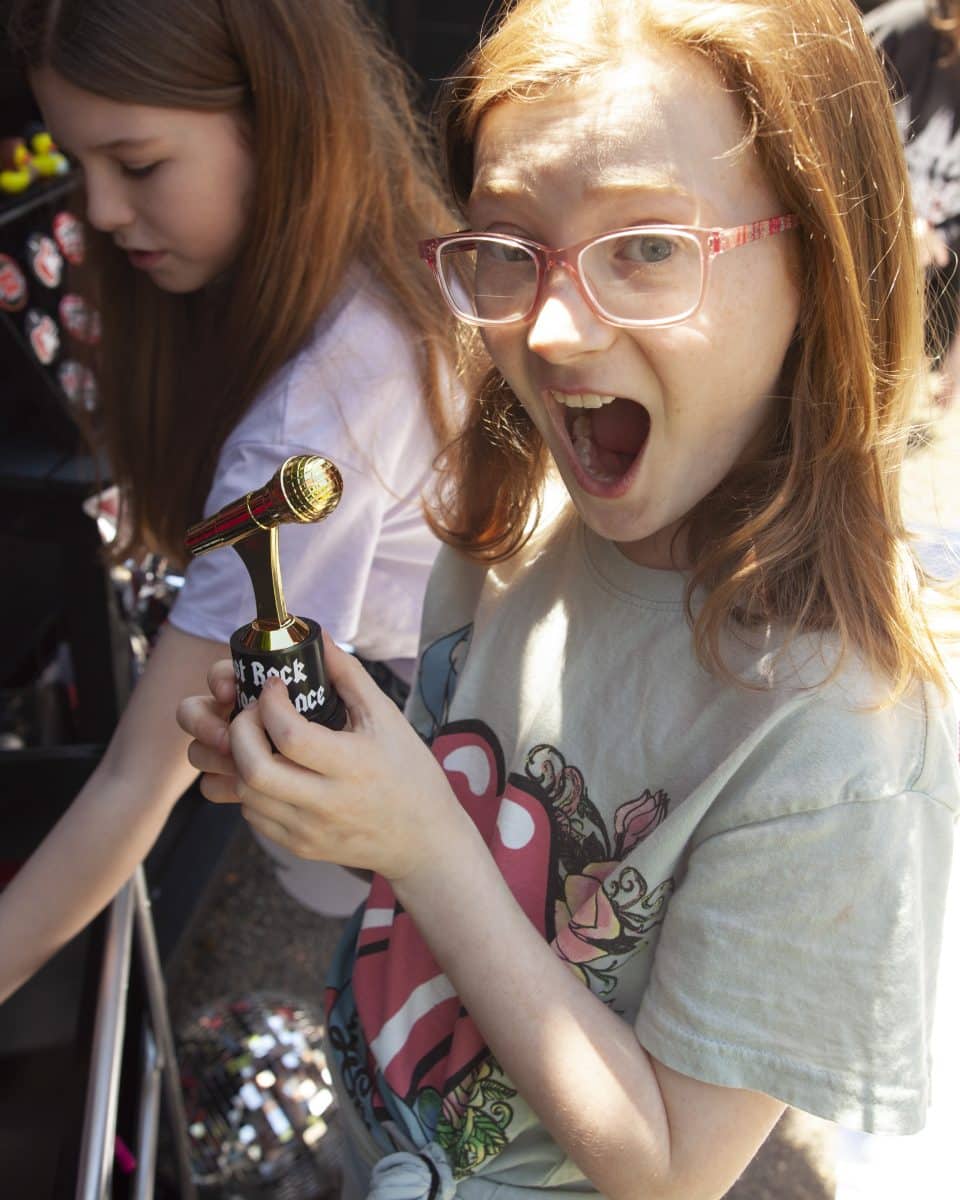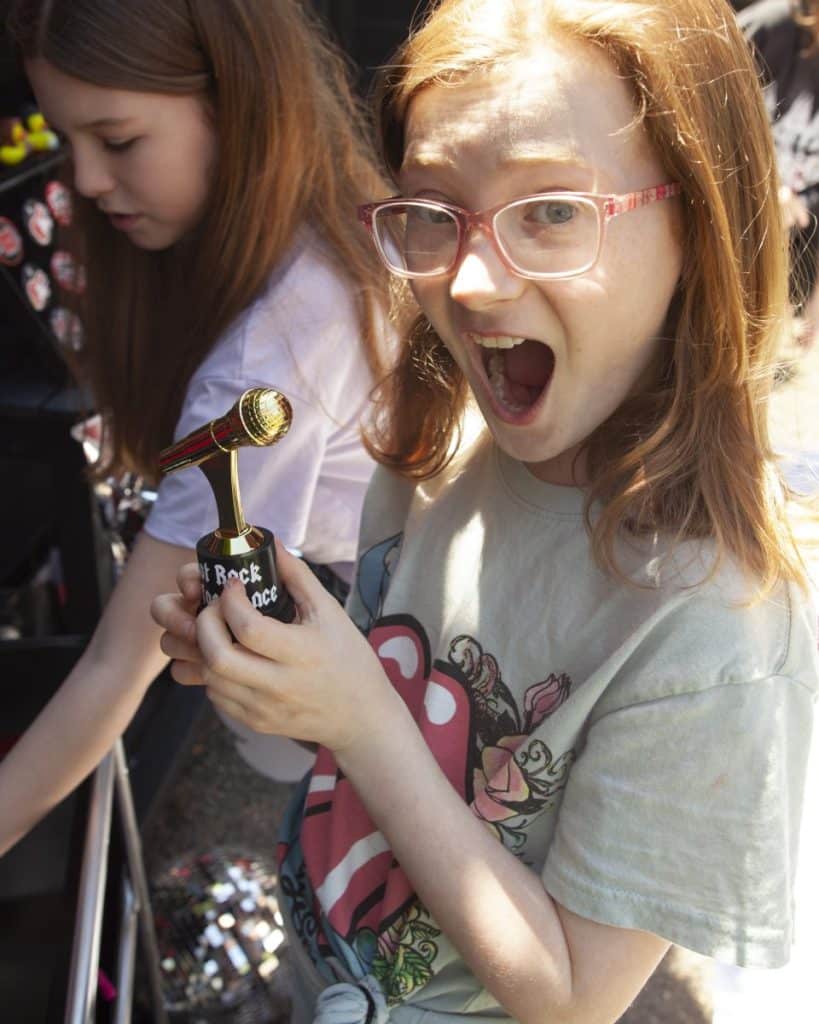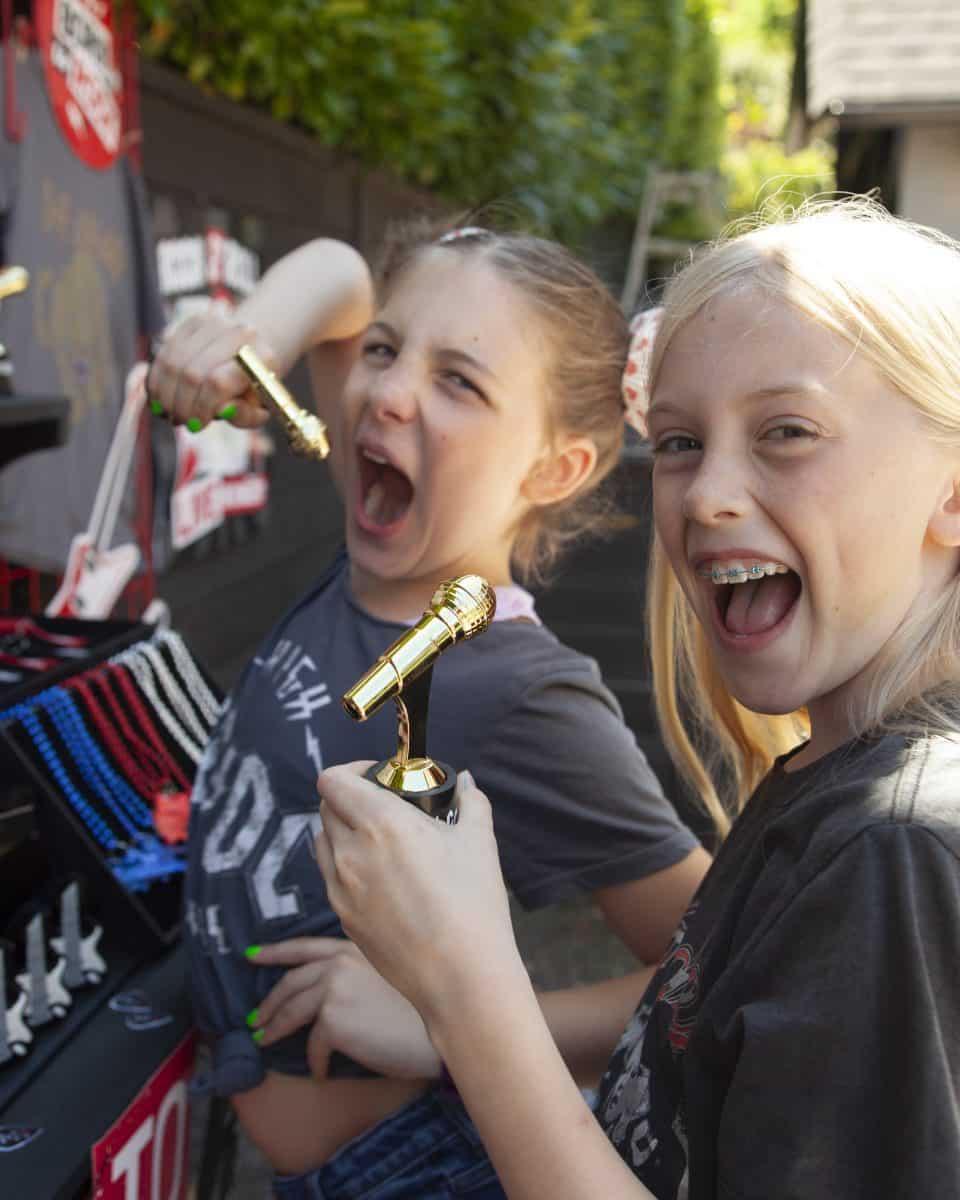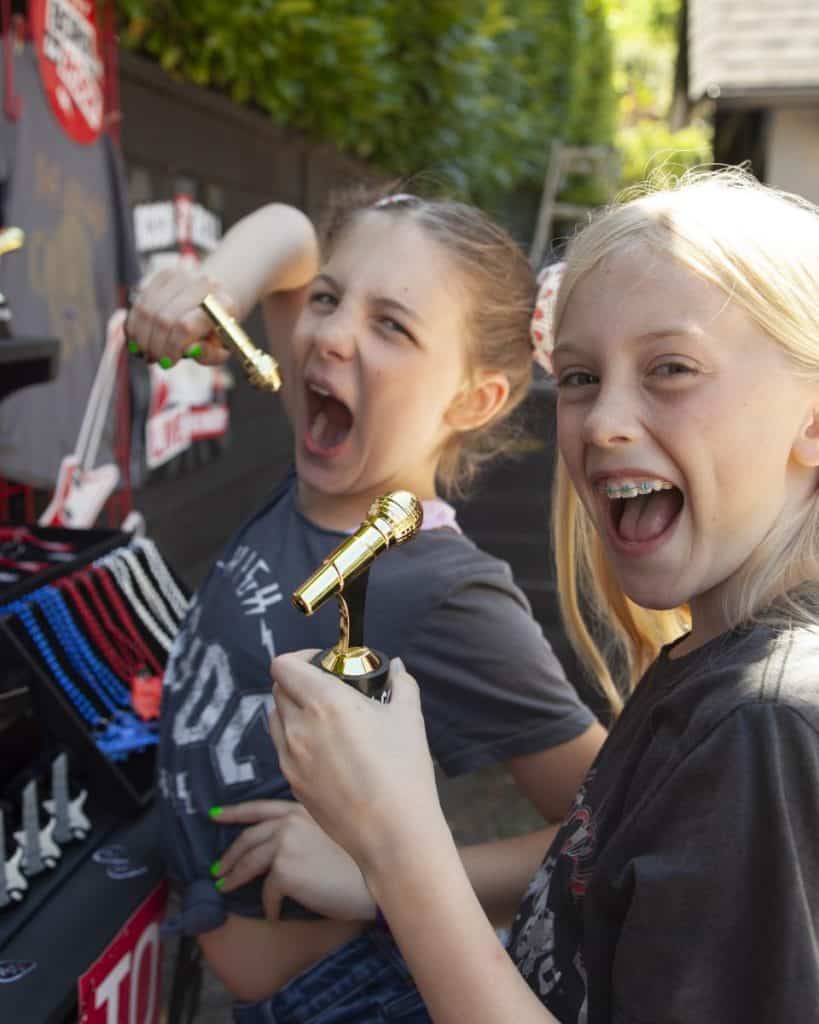 6 – Merch Collecting
Finally, before they left the party, I made sure they took a little "shopping" trip at our "Merch Table", where I had spread out a variety of cool rock 'n' roll-themed favors.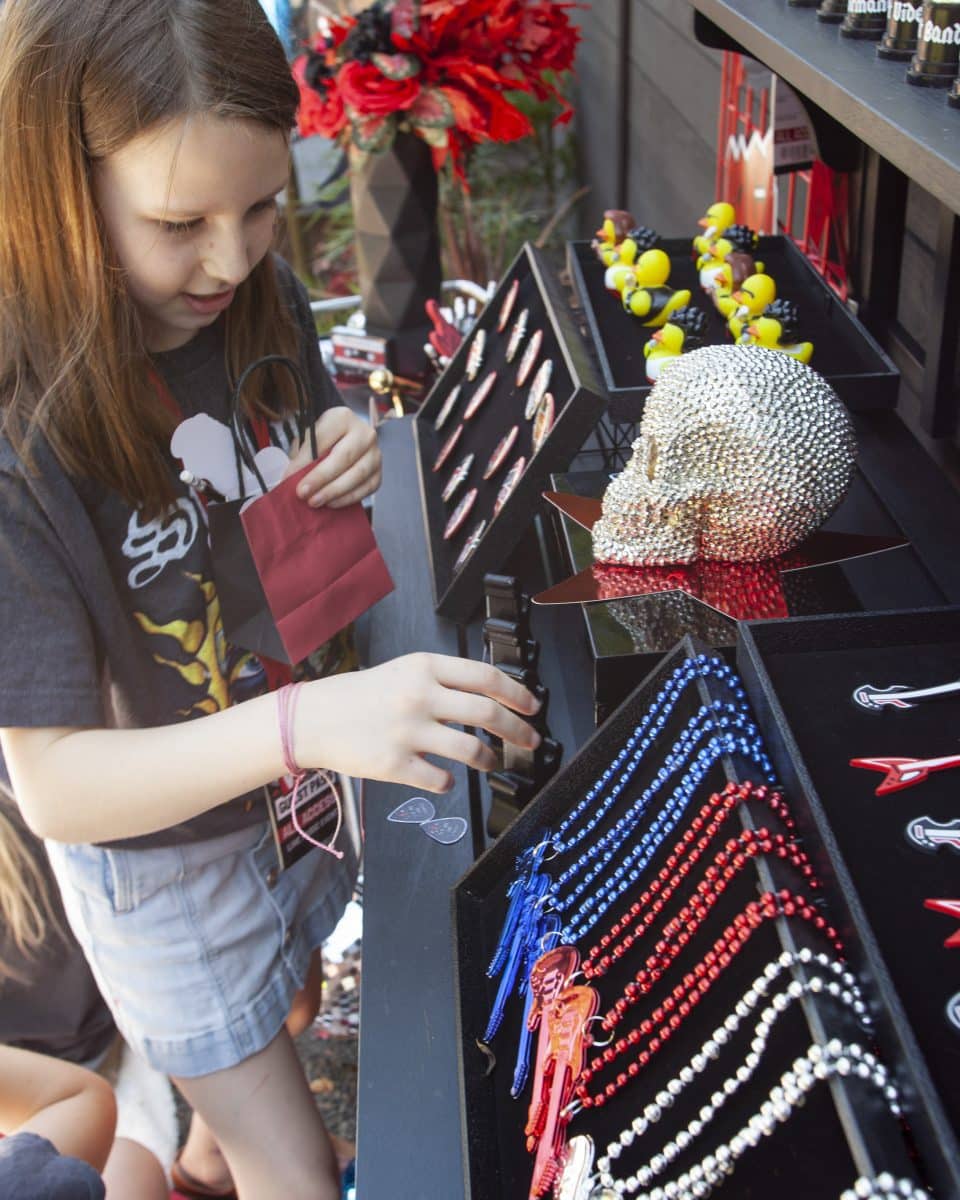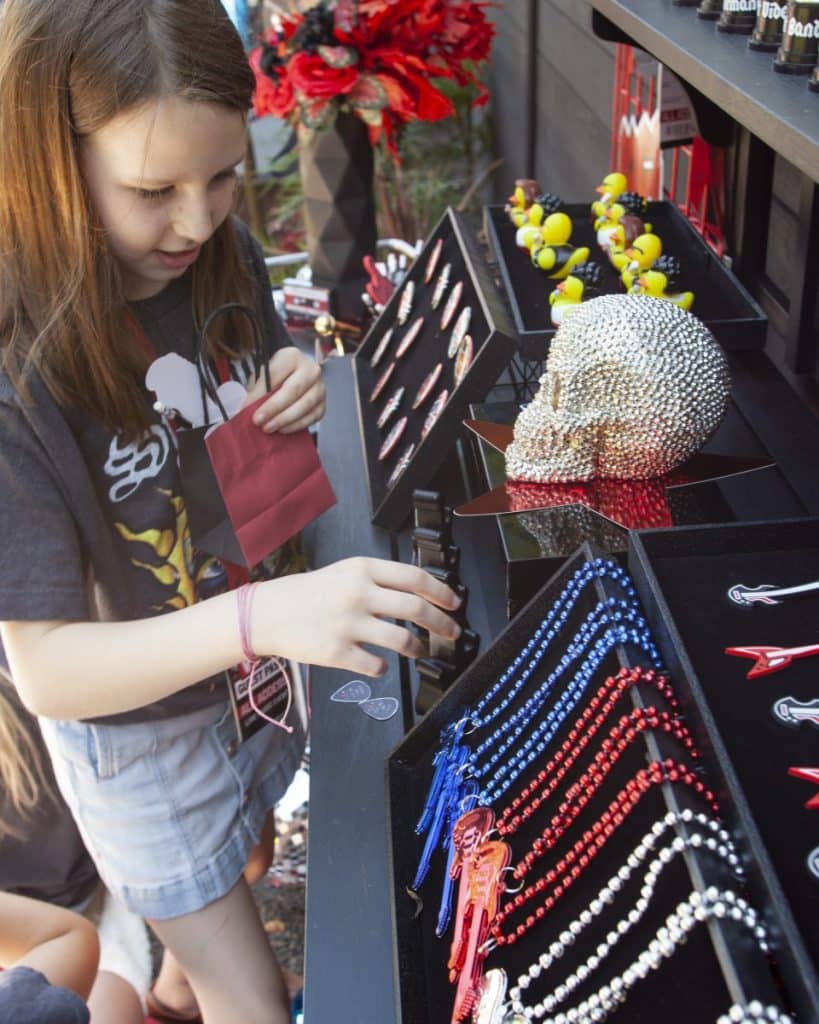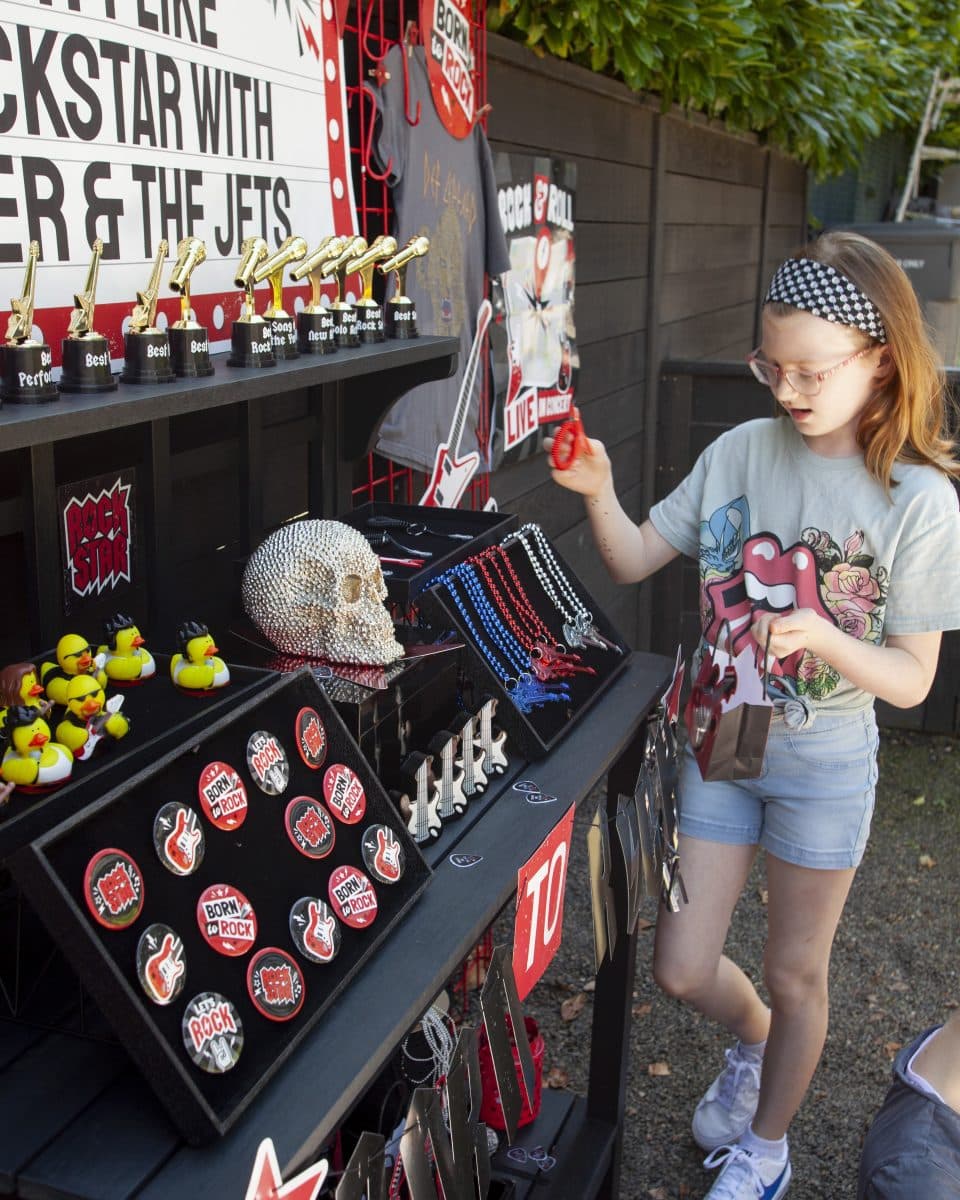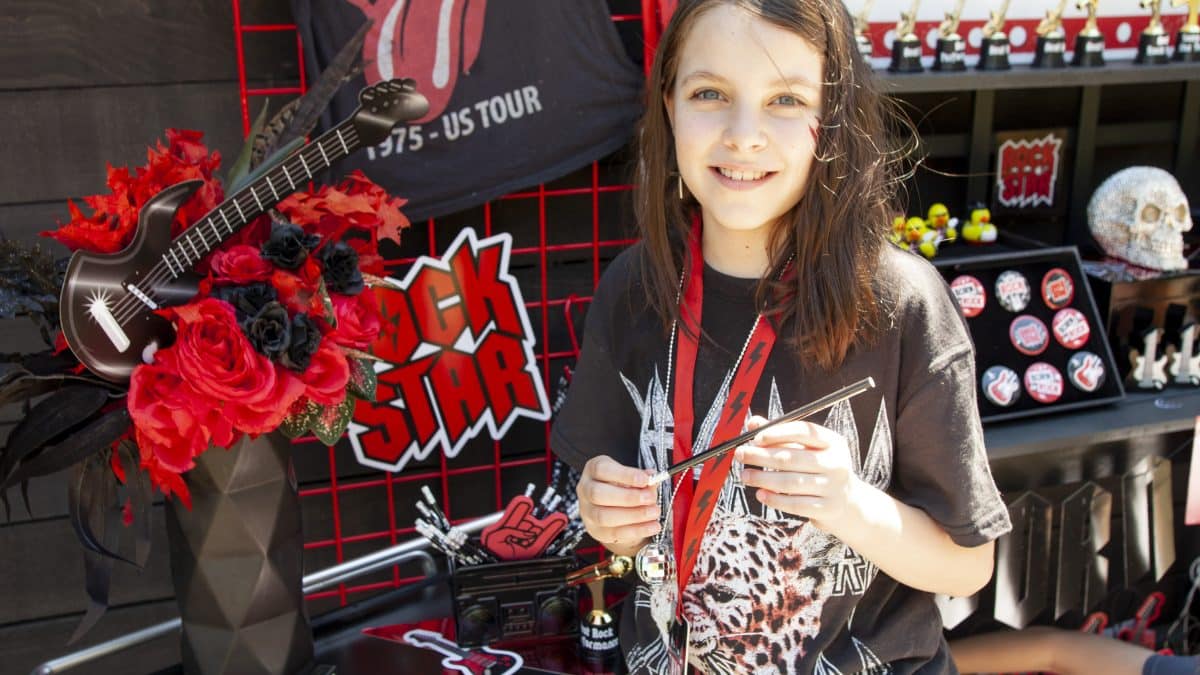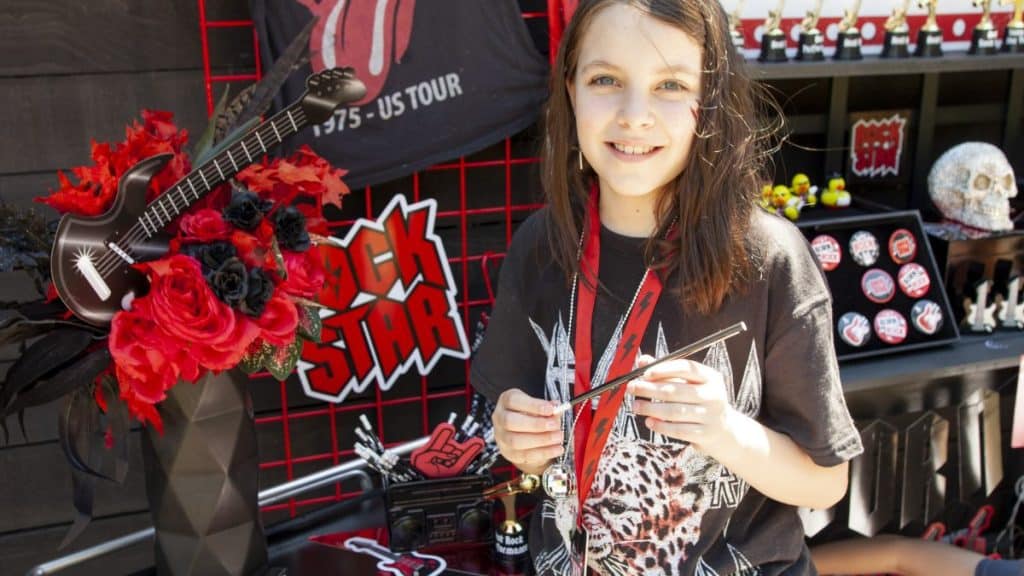 More Rock 'n' Roll Tween's Birthday Party Inspiration
Don't forget to check out my Rock 'n' Roll Tween Party for more information on how I set everything up, from the decor to the desserts, as well as information about how to shop for this party!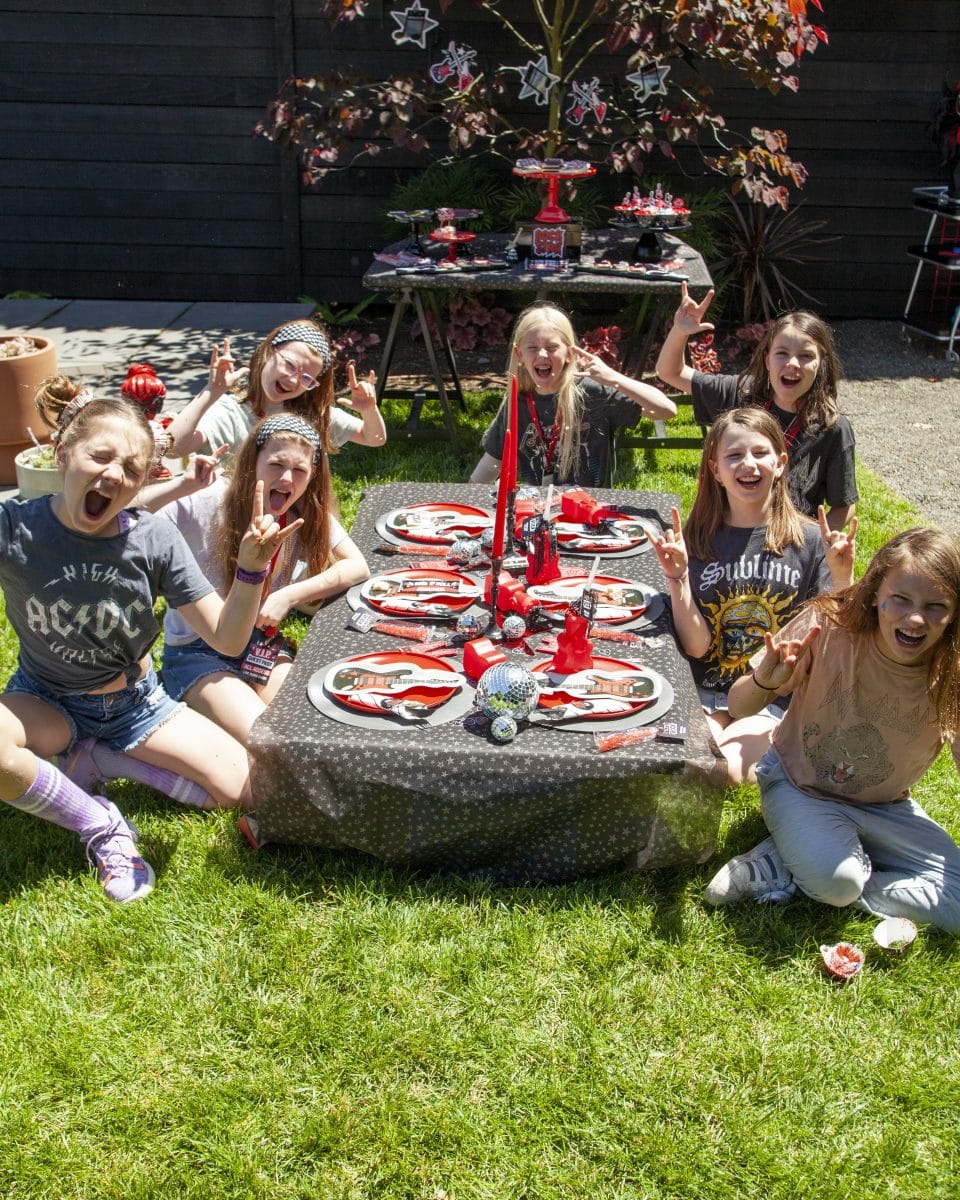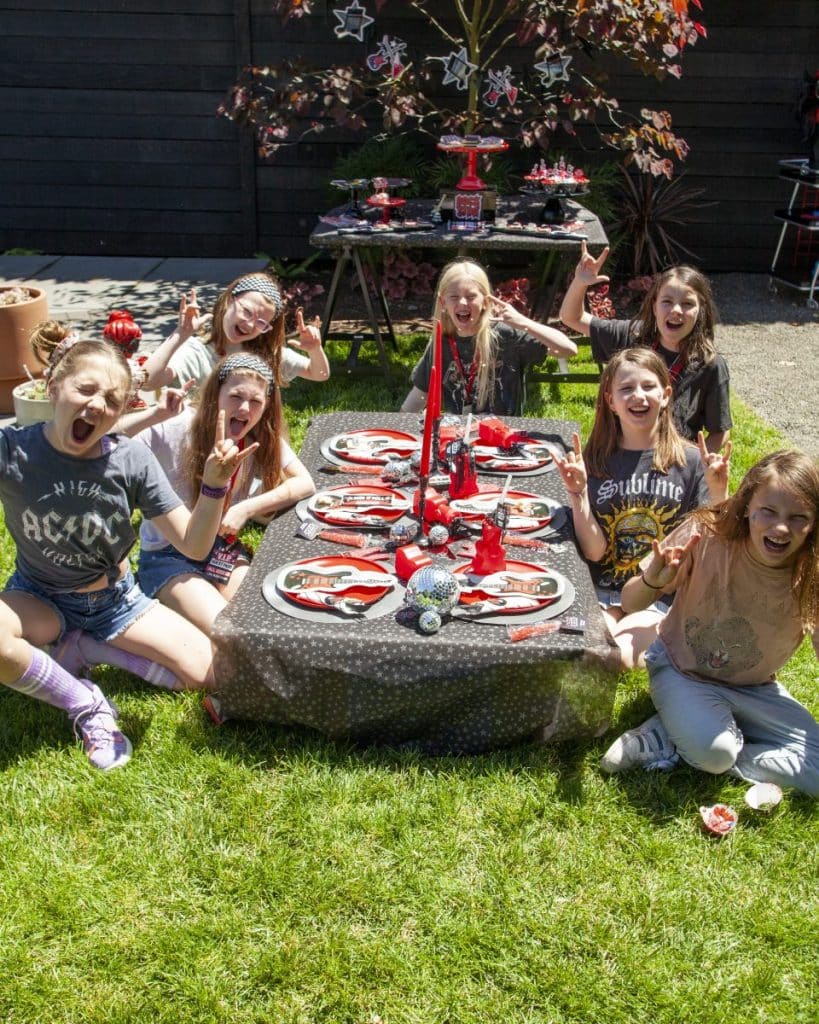 Happy Rockin!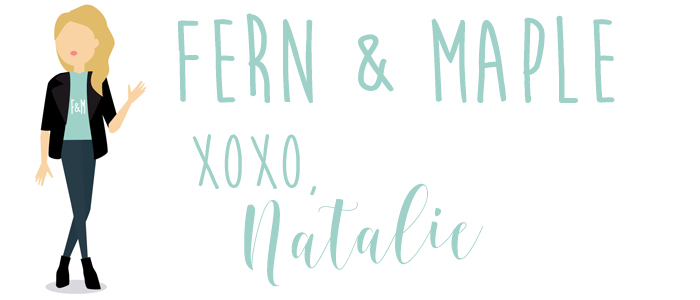 PIN FOR LATER: