Recently, I threw an epic end-of-school outdoor summer party for my daughter and her friends. And now, I've compiled my treasure trove of engaging summer party activity ideas to keep the kids entertained throughout your own outdoor summer party! From energetic active games that get everyone moving, to delightful lawn games that bring a sense of nostalgia, to creative crafts and projects that unleash their imaginations, I've got you covered. Plus, I've also included some fun extras to sprinkle that extra dose of summer magic into your festivities. So, gear up for an action-packed, laughter-filled adventure as we unveil the best summer party activity ideas that will make your event an absolute hit.
P.S. Check out my Amazon Shop for the same items or similar items to the ones I used for this party!
All the Best Summer Party Activity Ideas for Kids
Active Games
First, you'll want plenty of active games. Kids have tons of energy, and summer is always a time of fun and excitement!
Provide tossing games for kids to work on their aim. Balls, rings, frisbees, horseshoes – these are all fun and active point-collecting games for kids.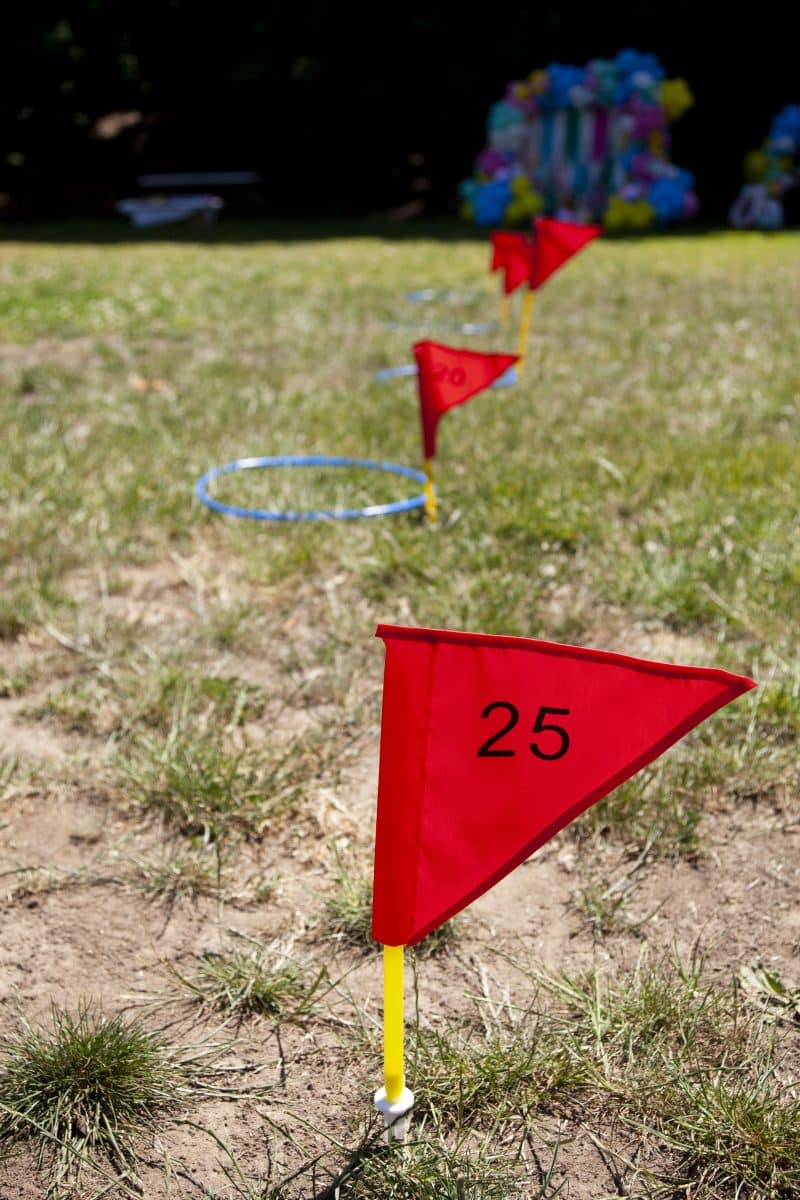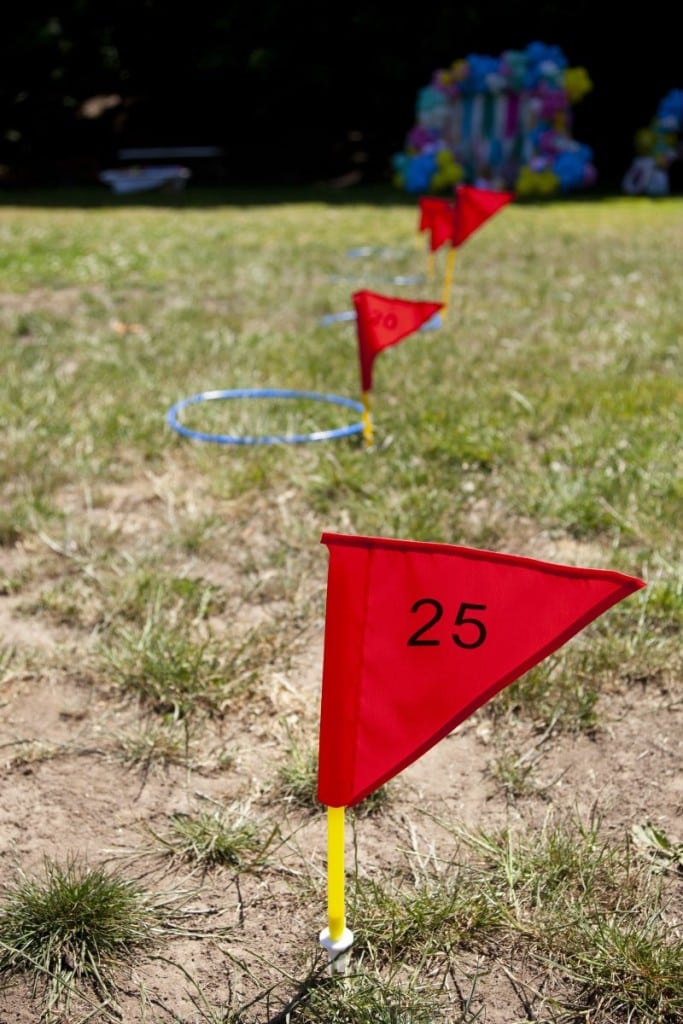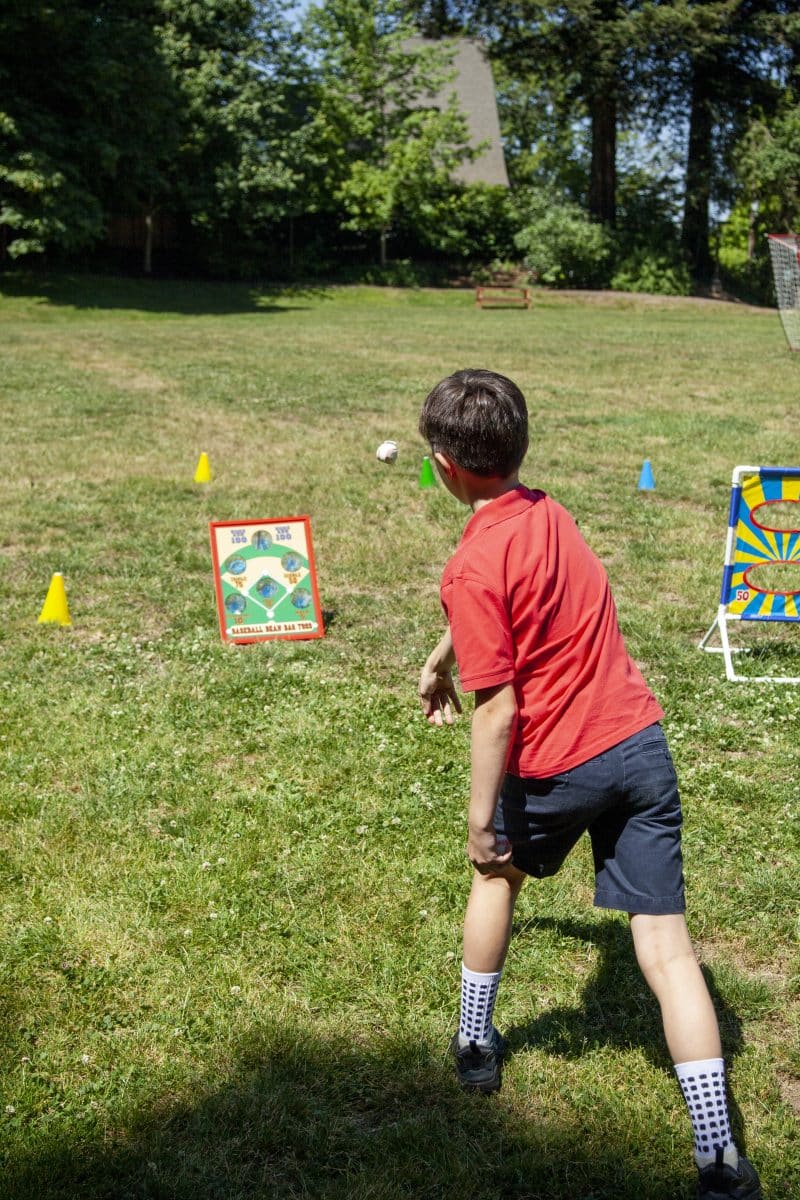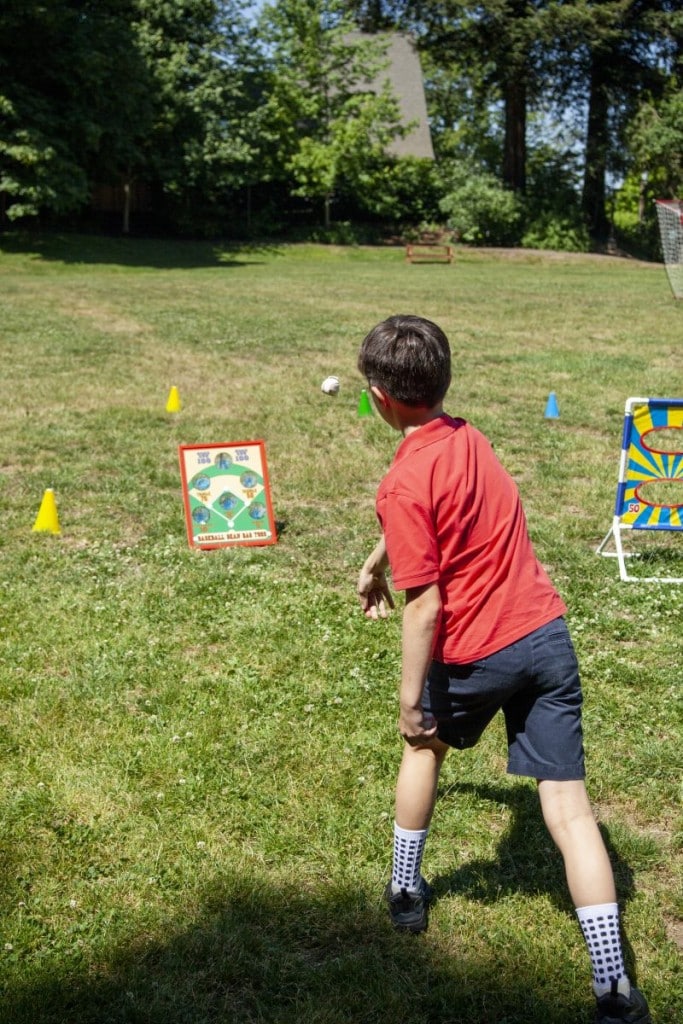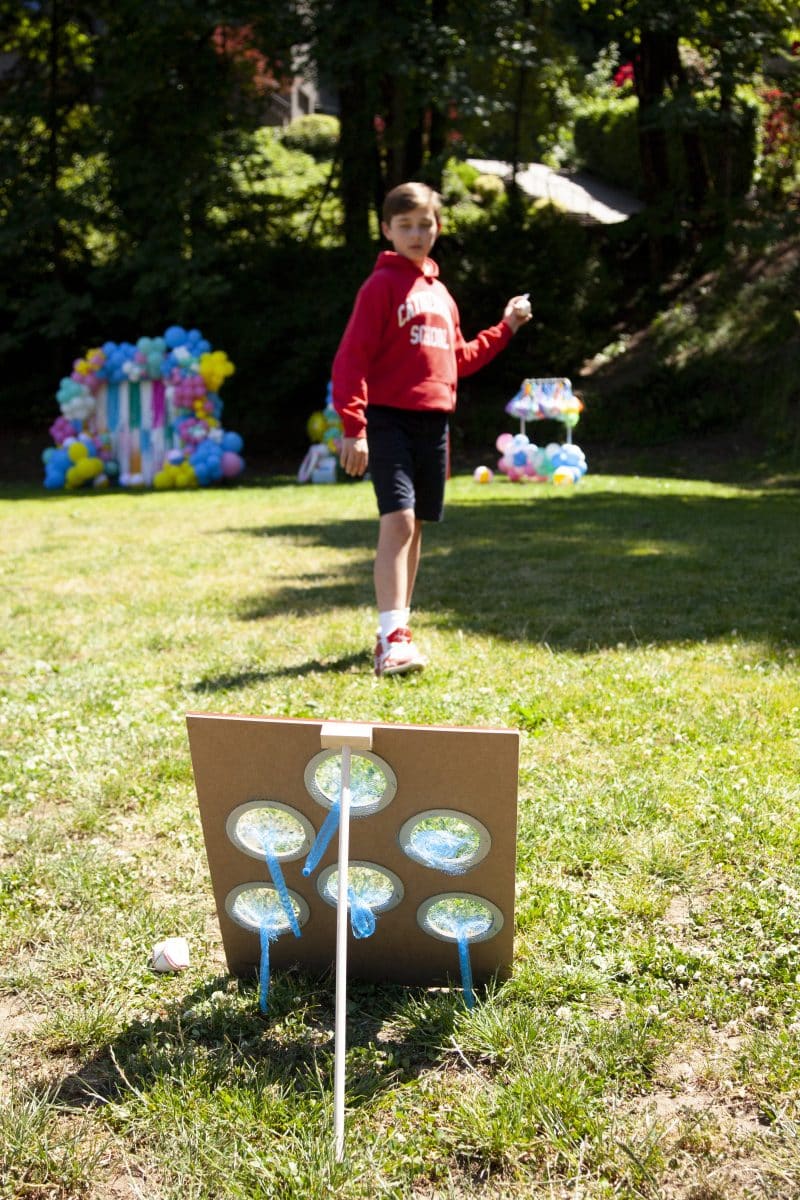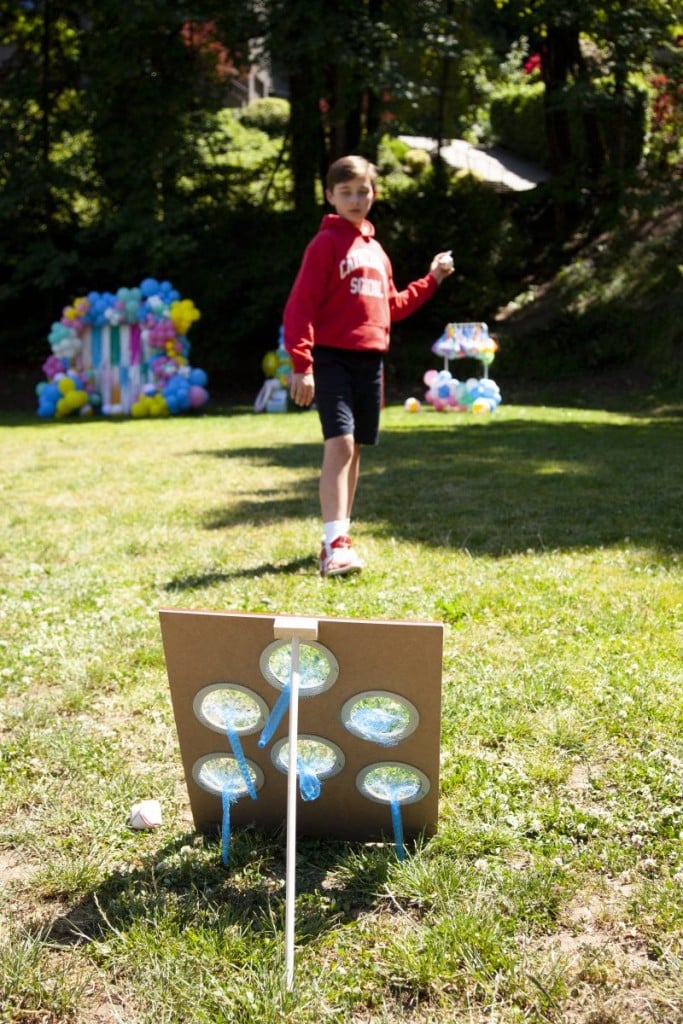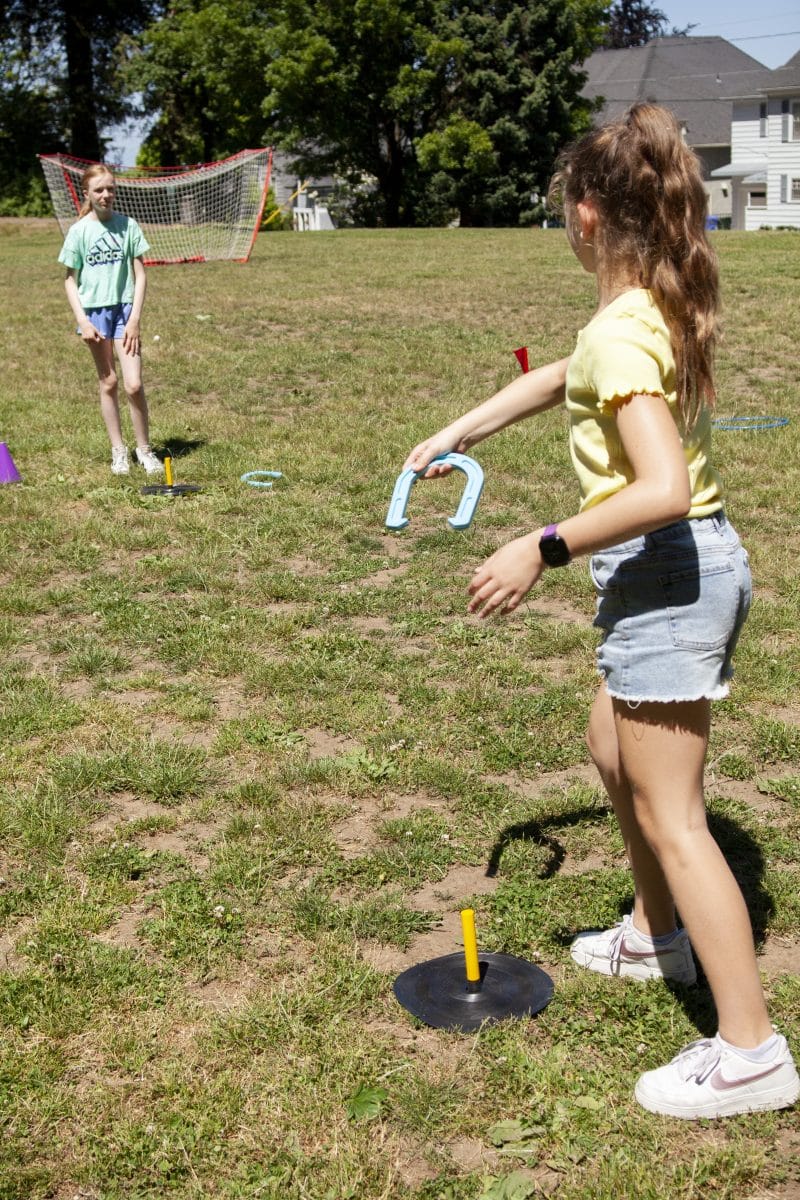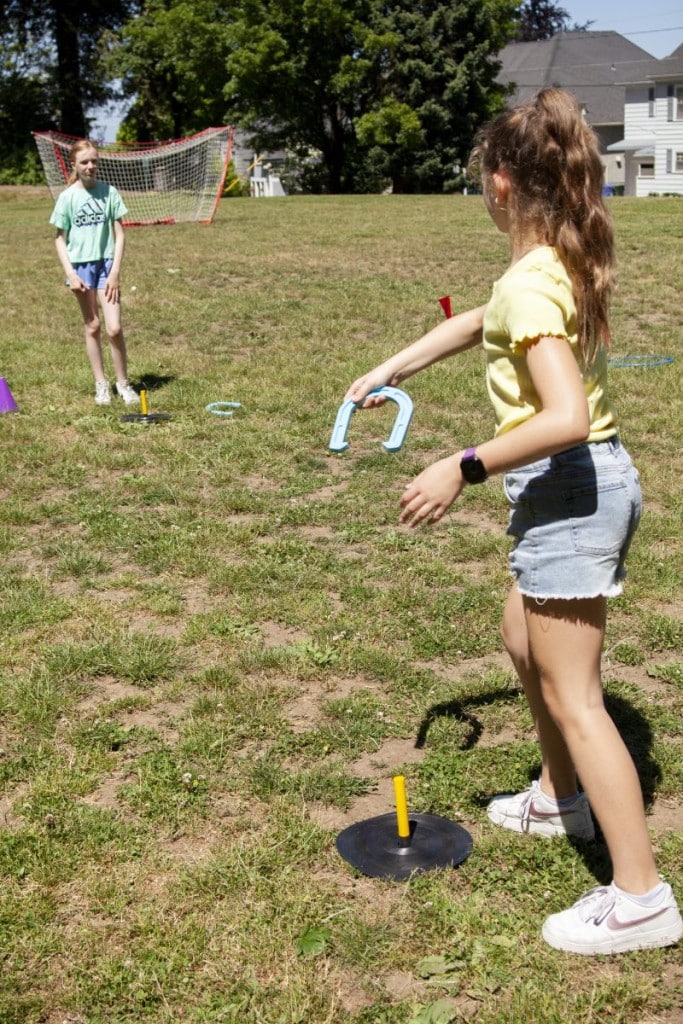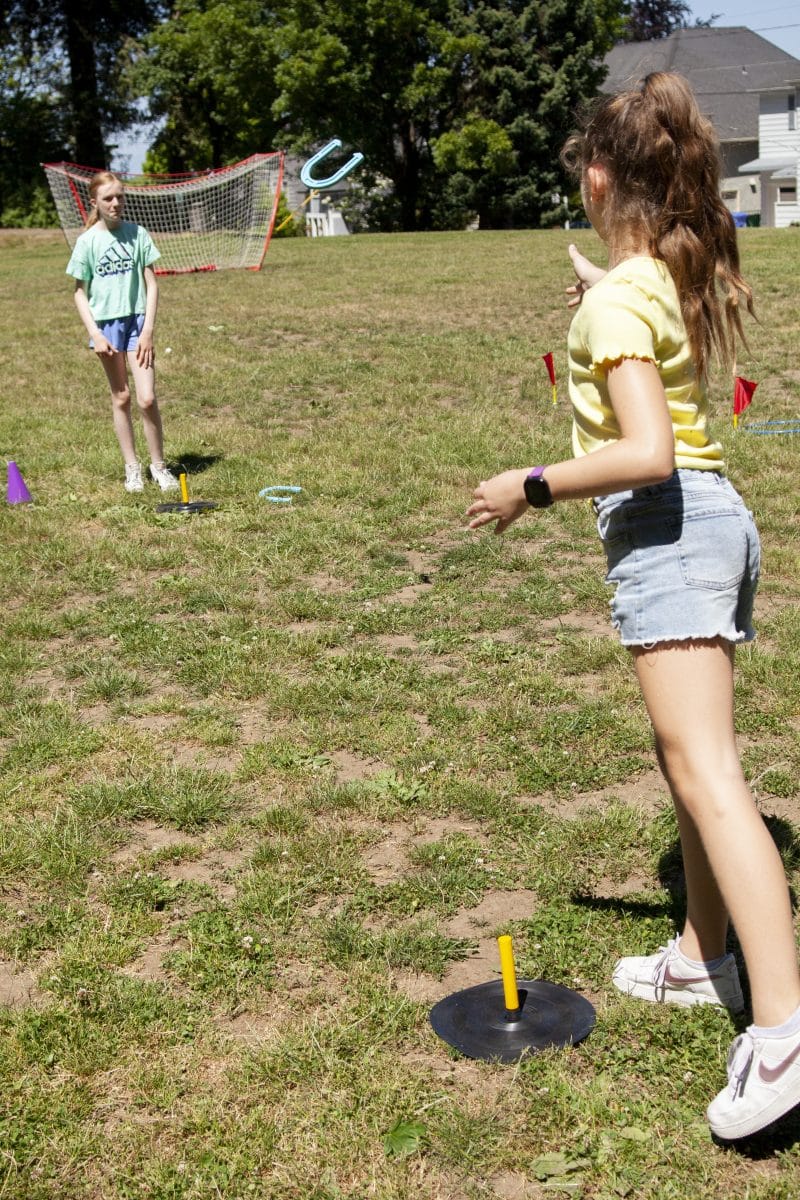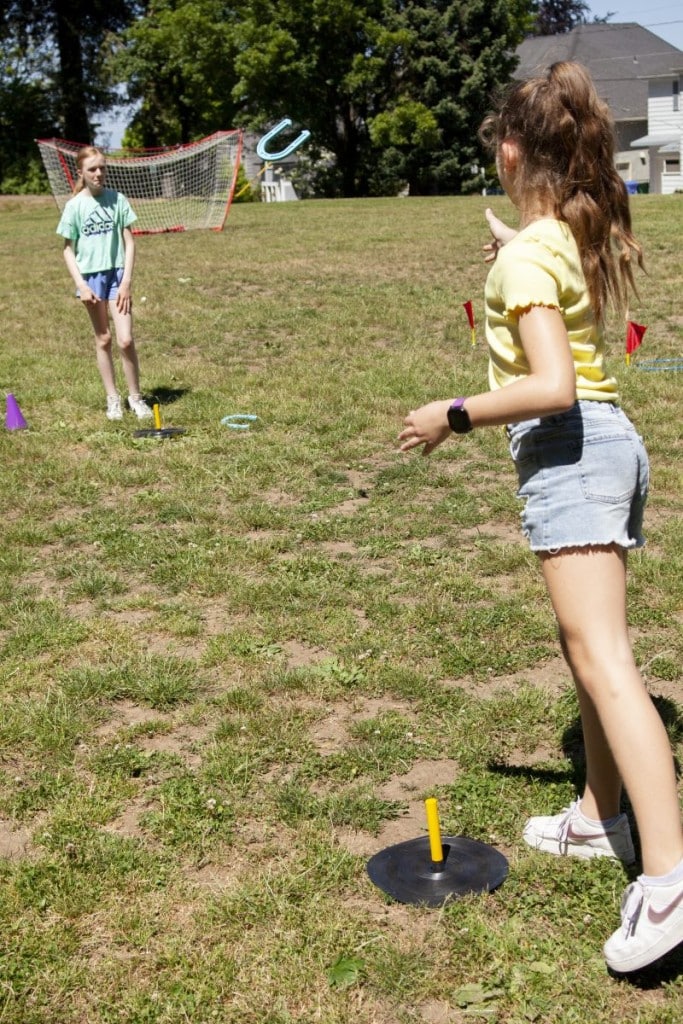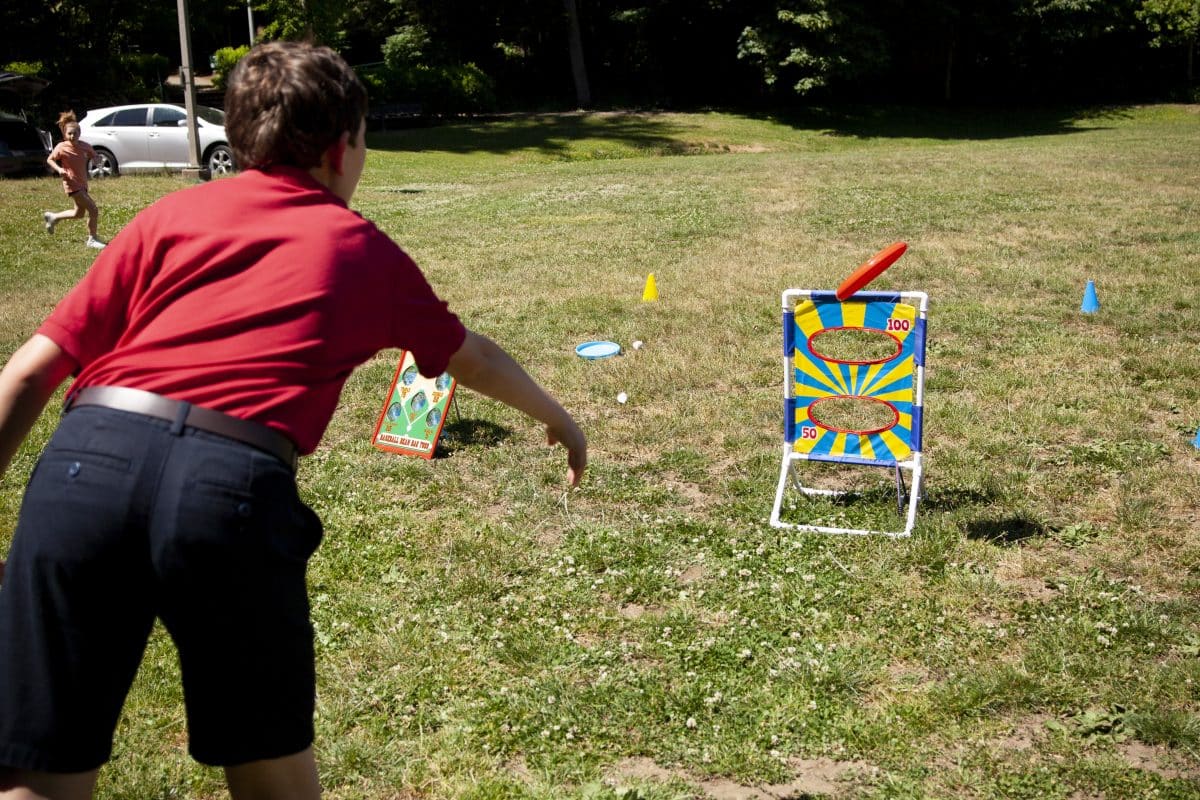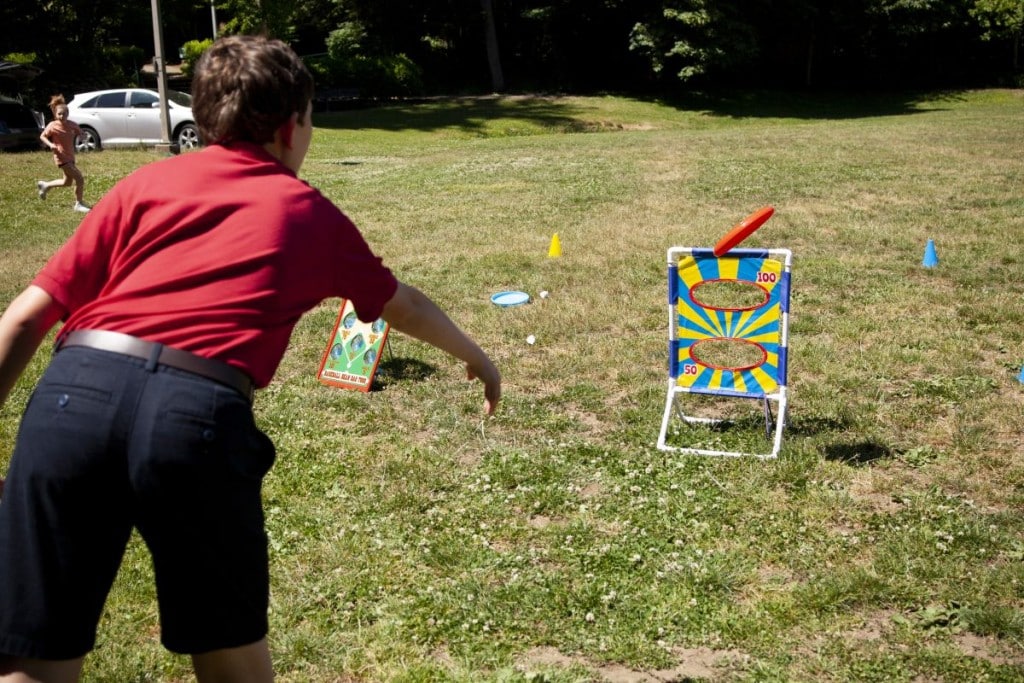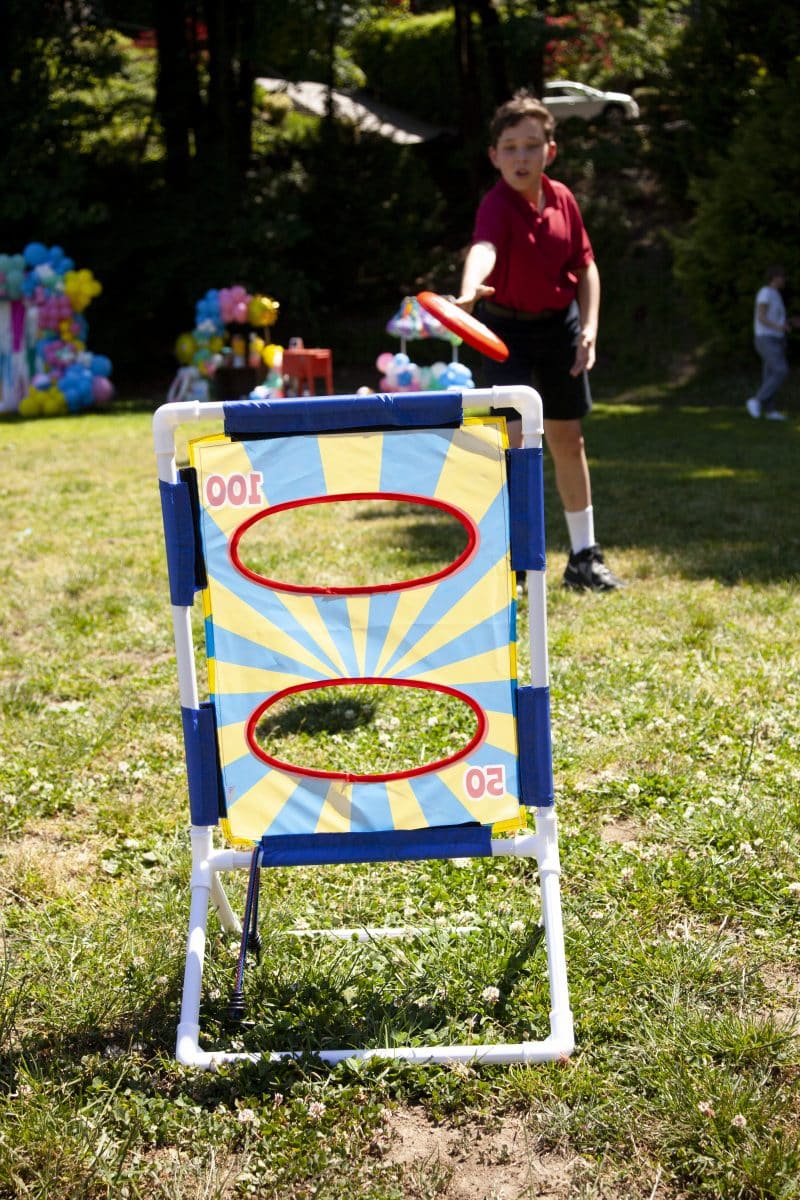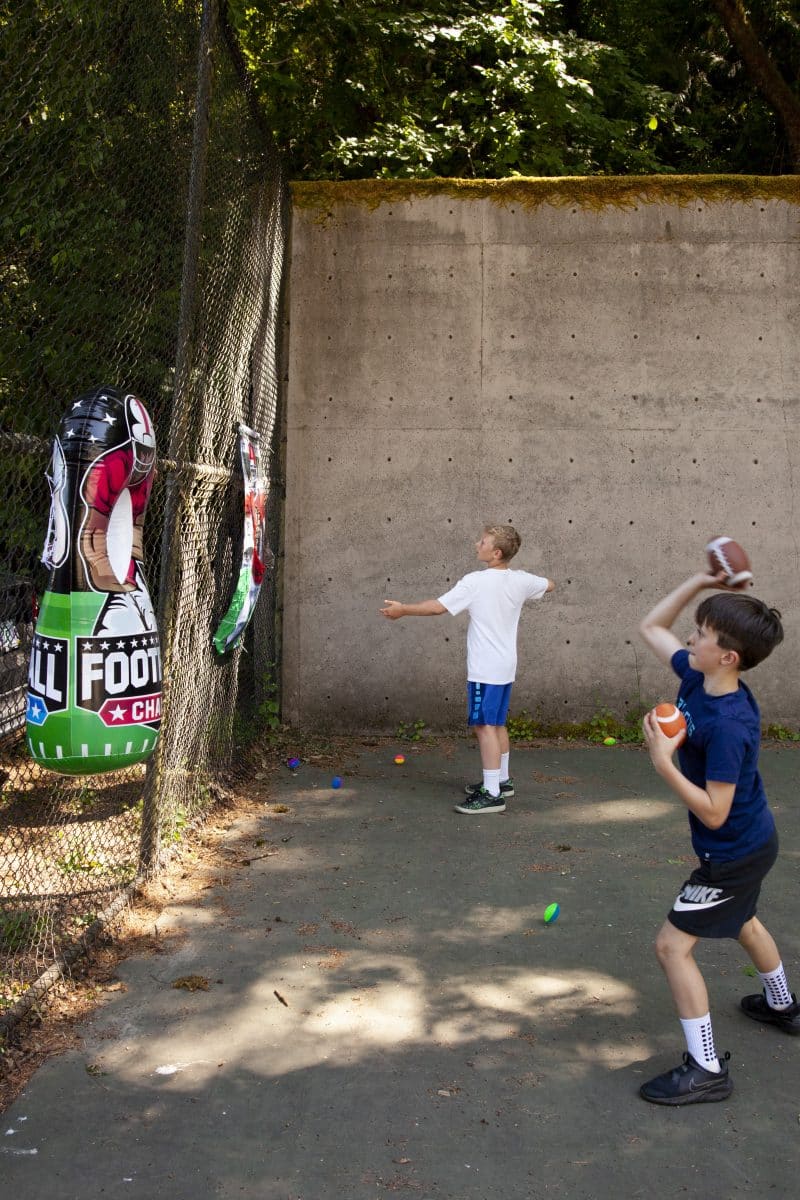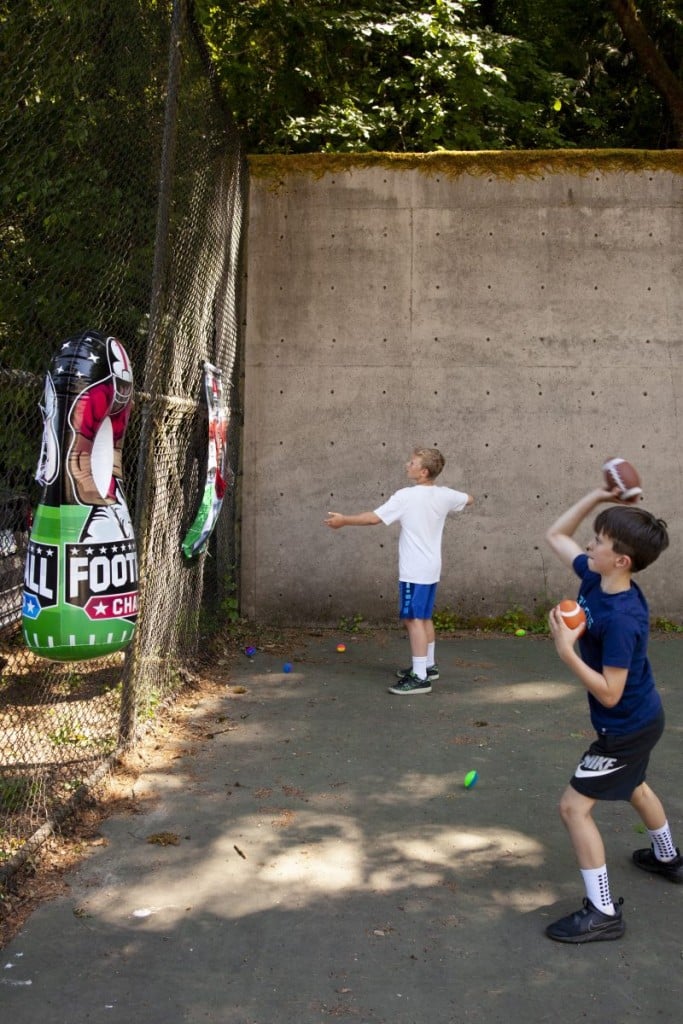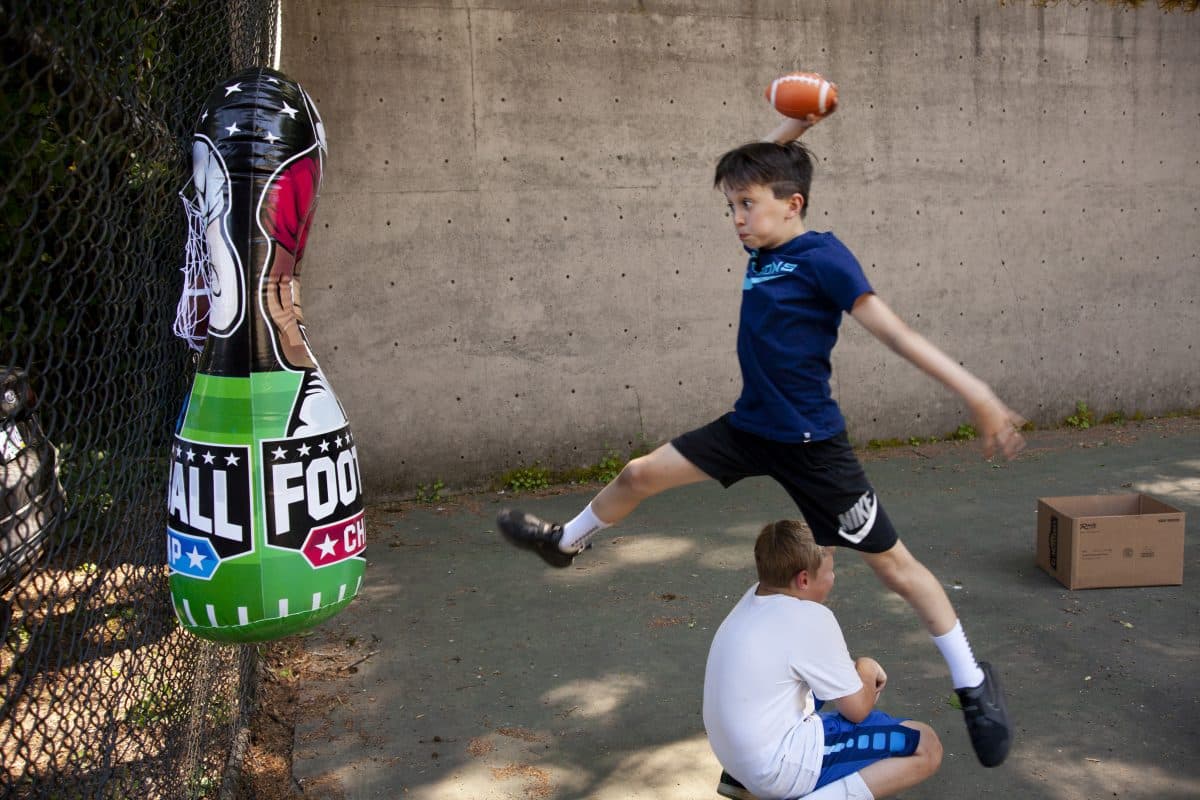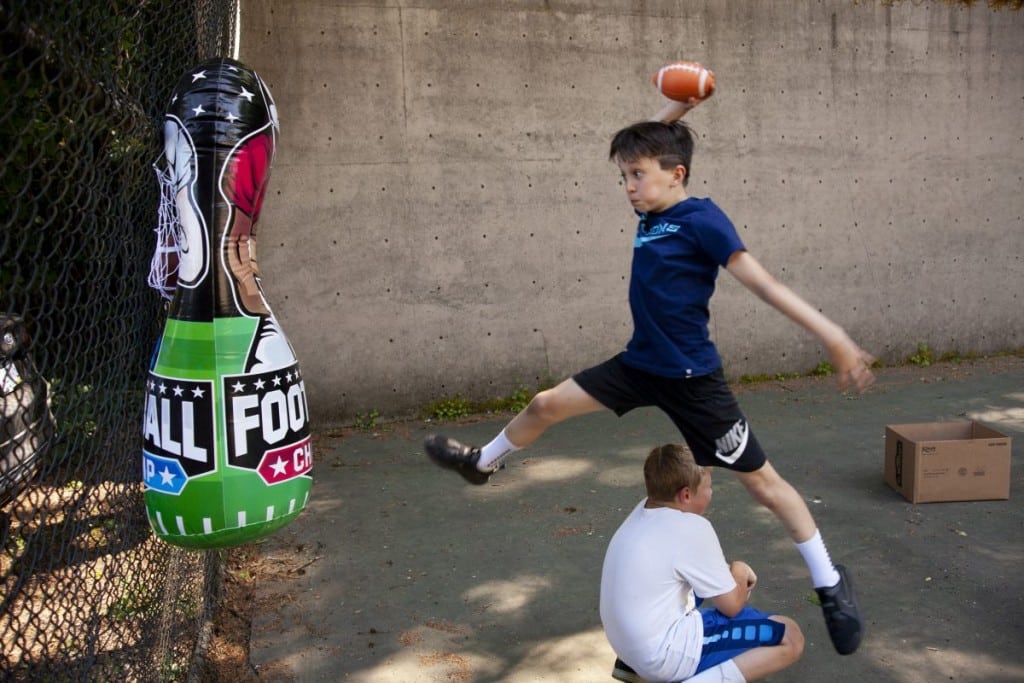 For an even more active game, set up some cones and rods to create hurdles. Kids will love challenging themselves and each other to jump over as many as they can. How high can you jump?!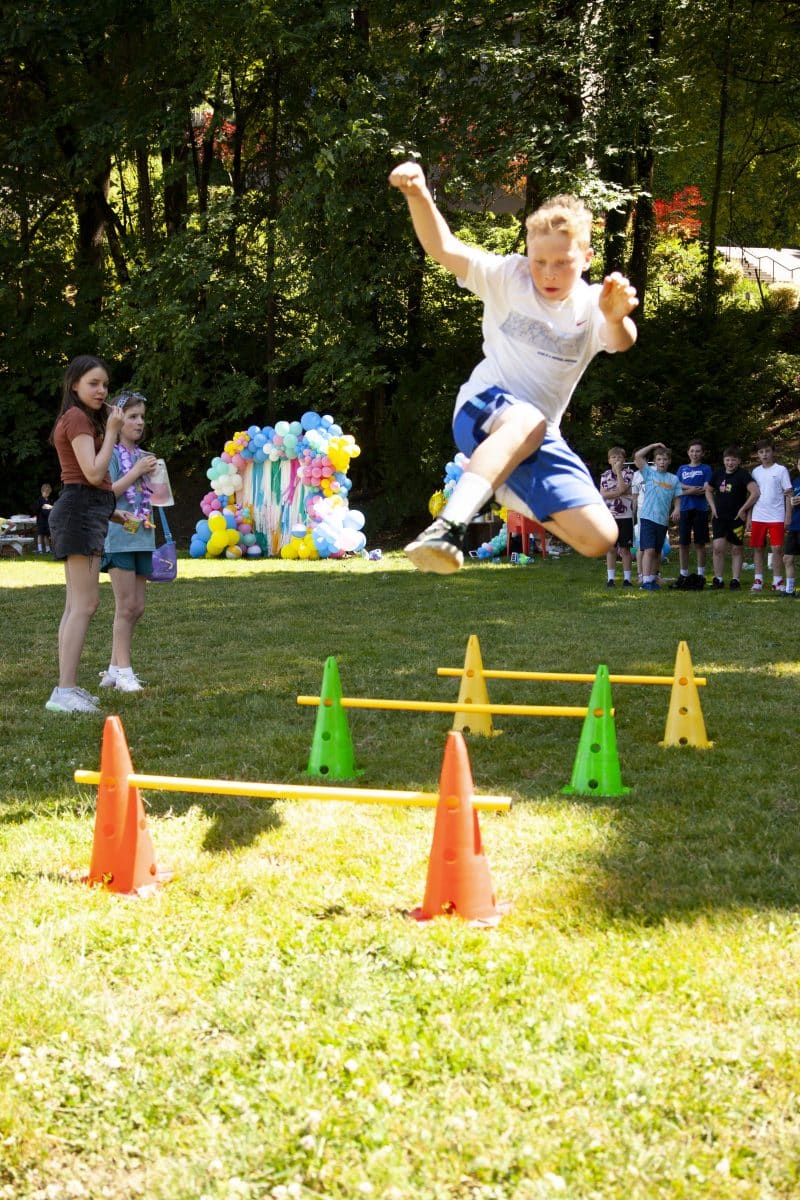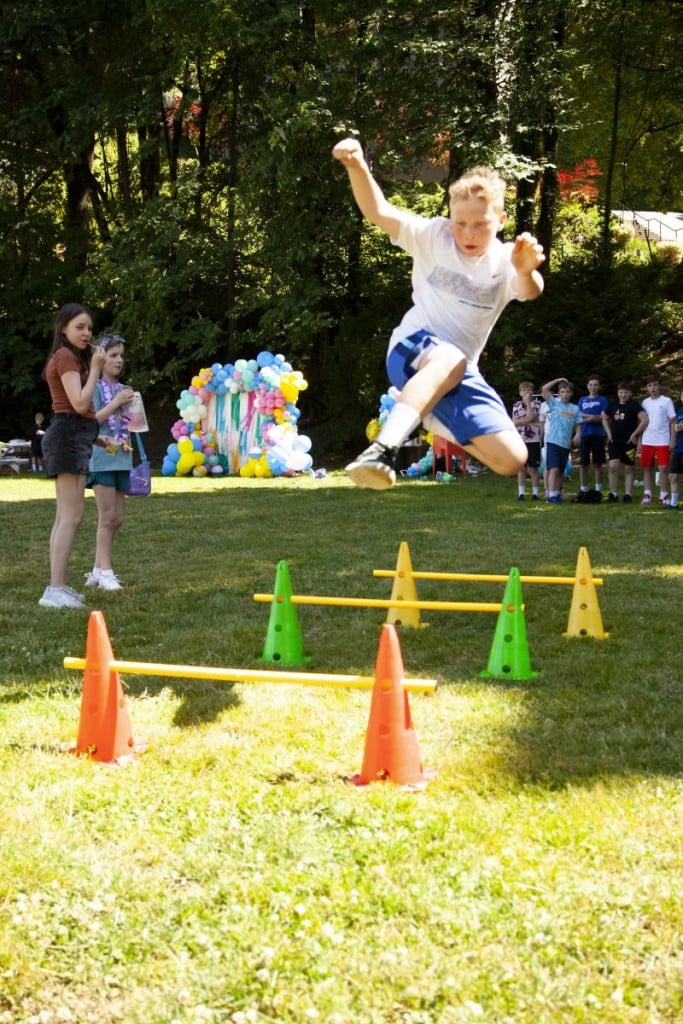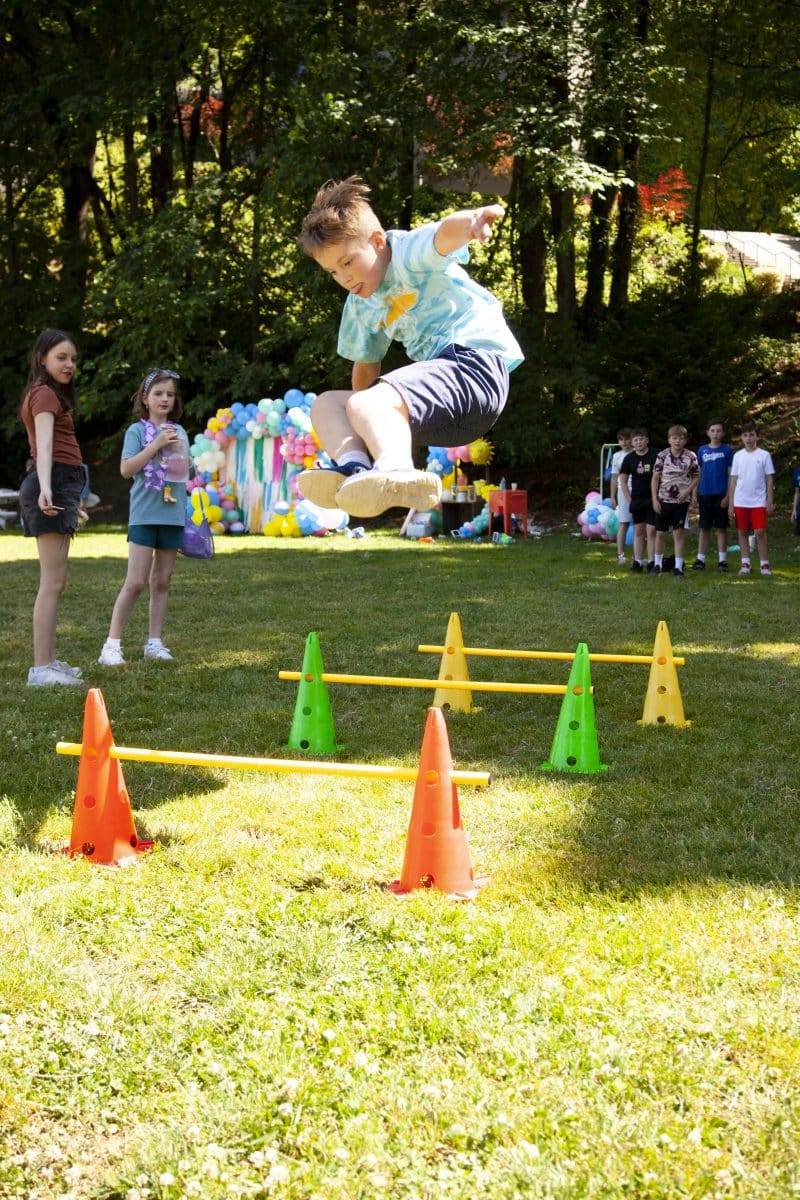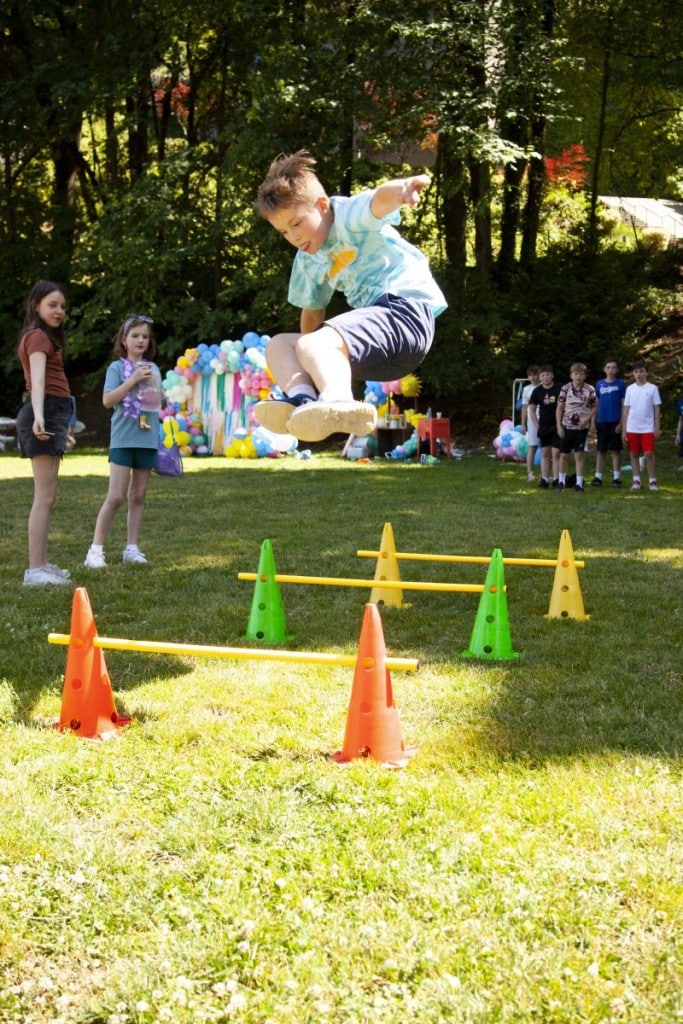 Lawn Games
For brain-building games, set up some lawn games. I love giant Connect 4 and Jenga. They're great games for groups! Have the kids create teams and start strategizing!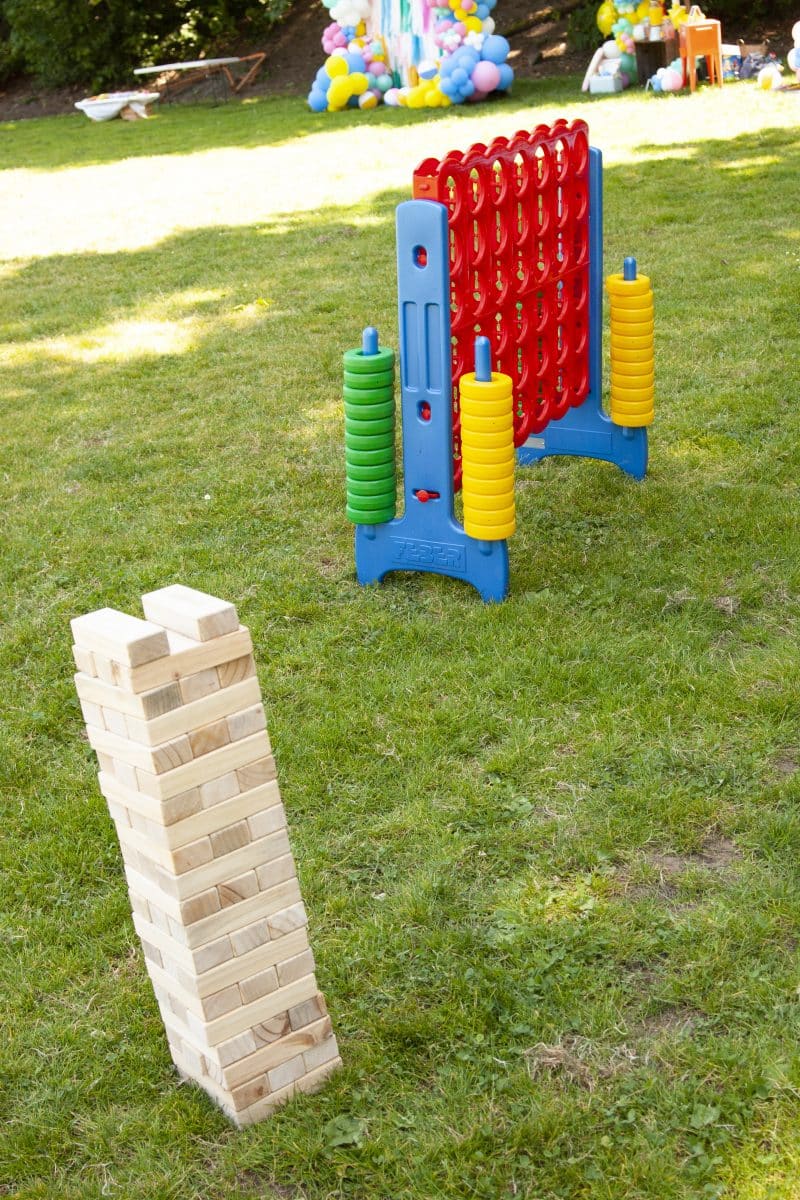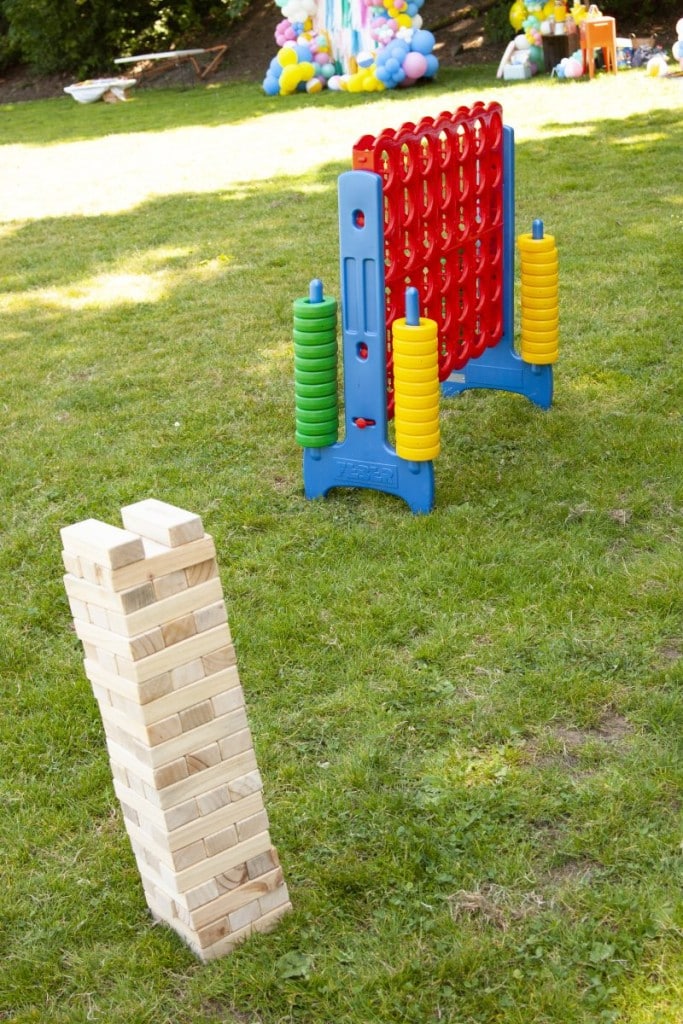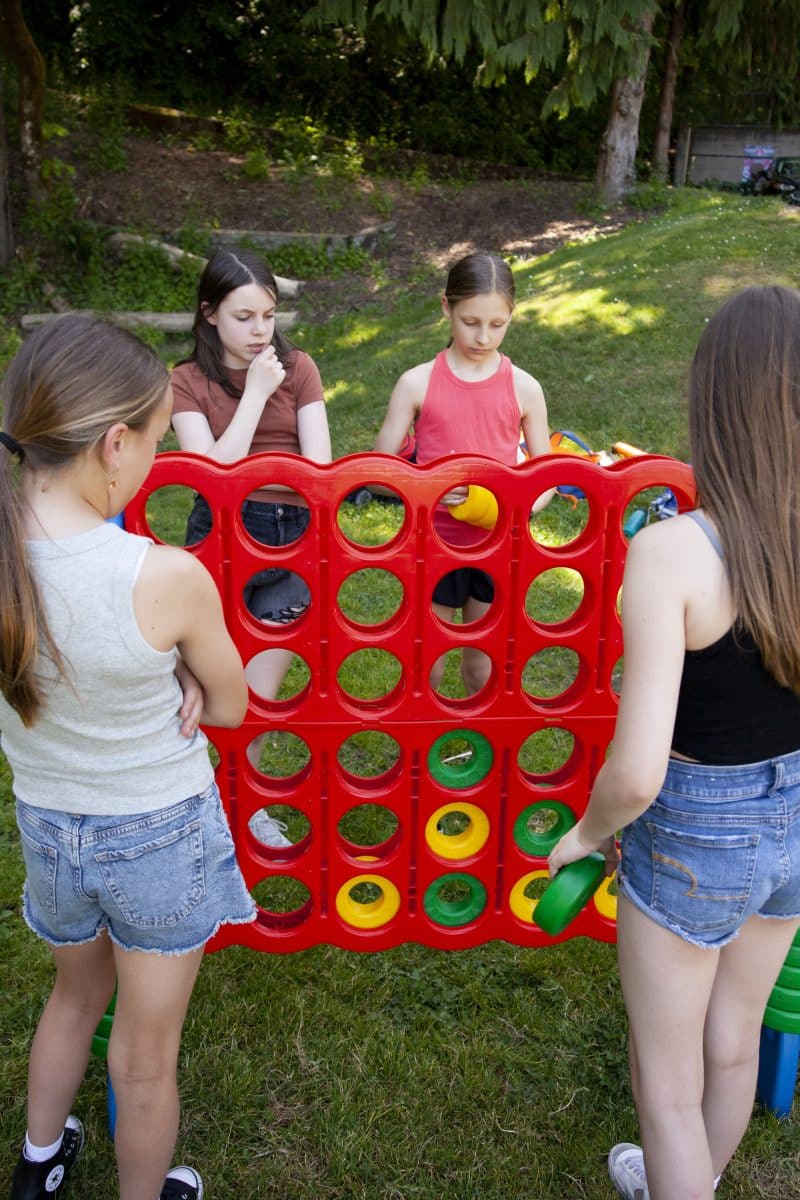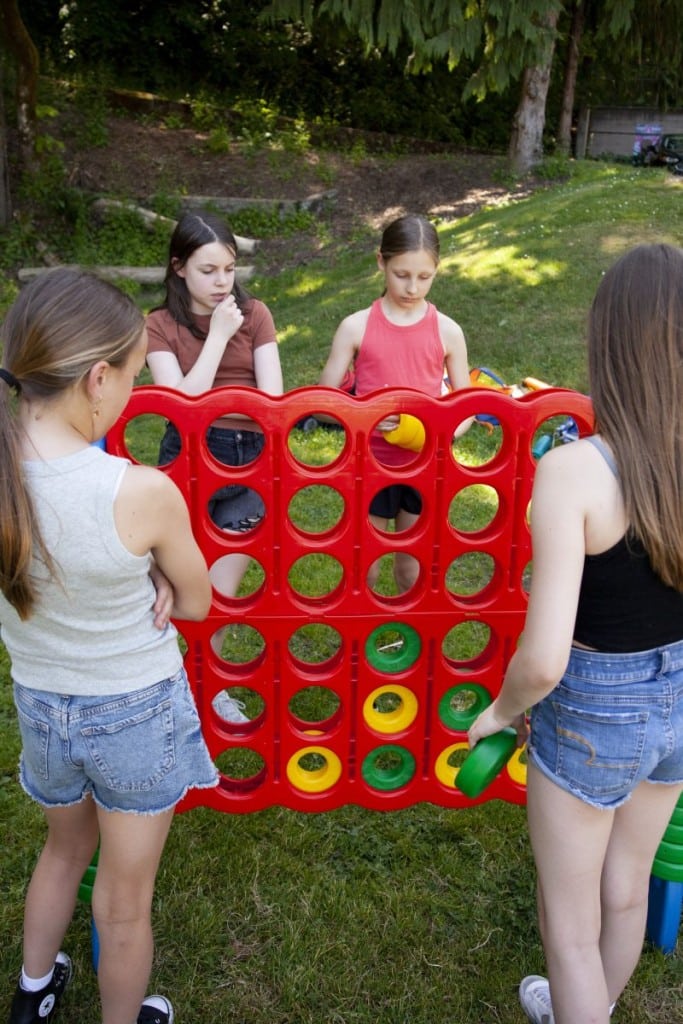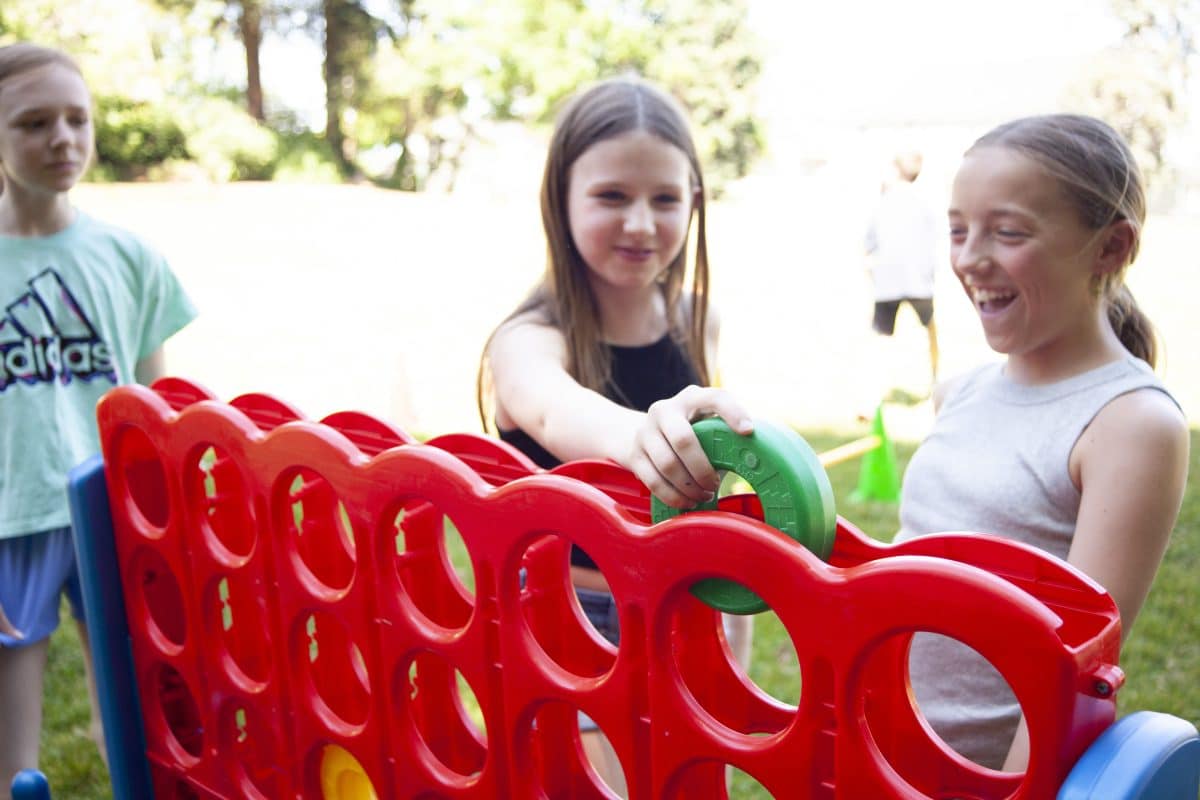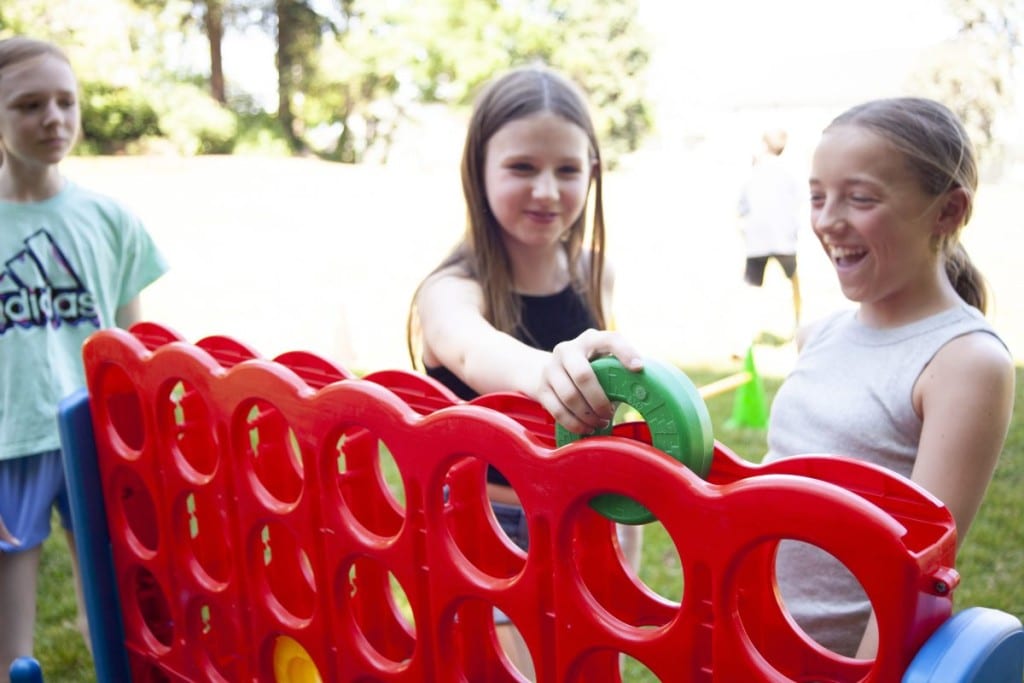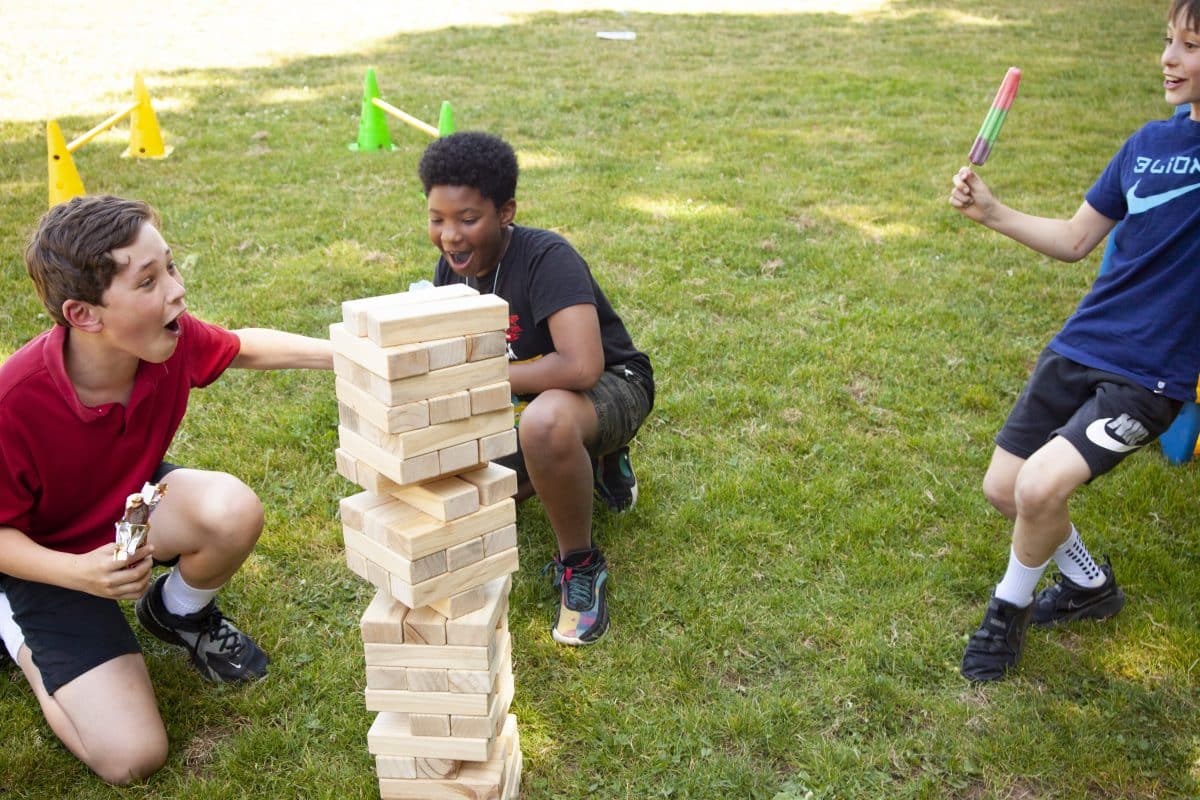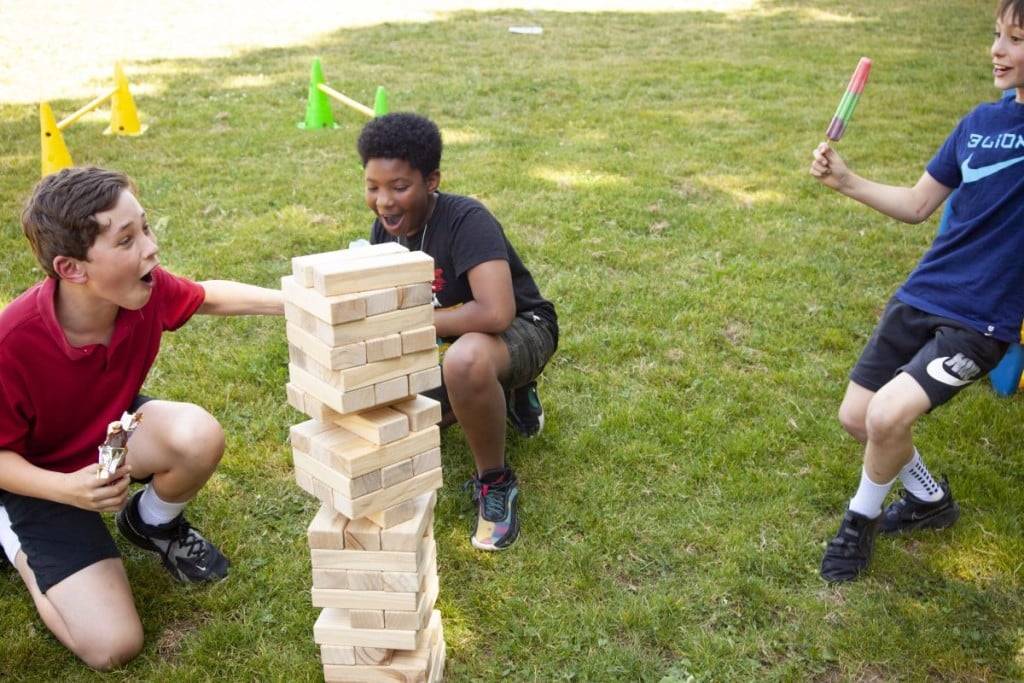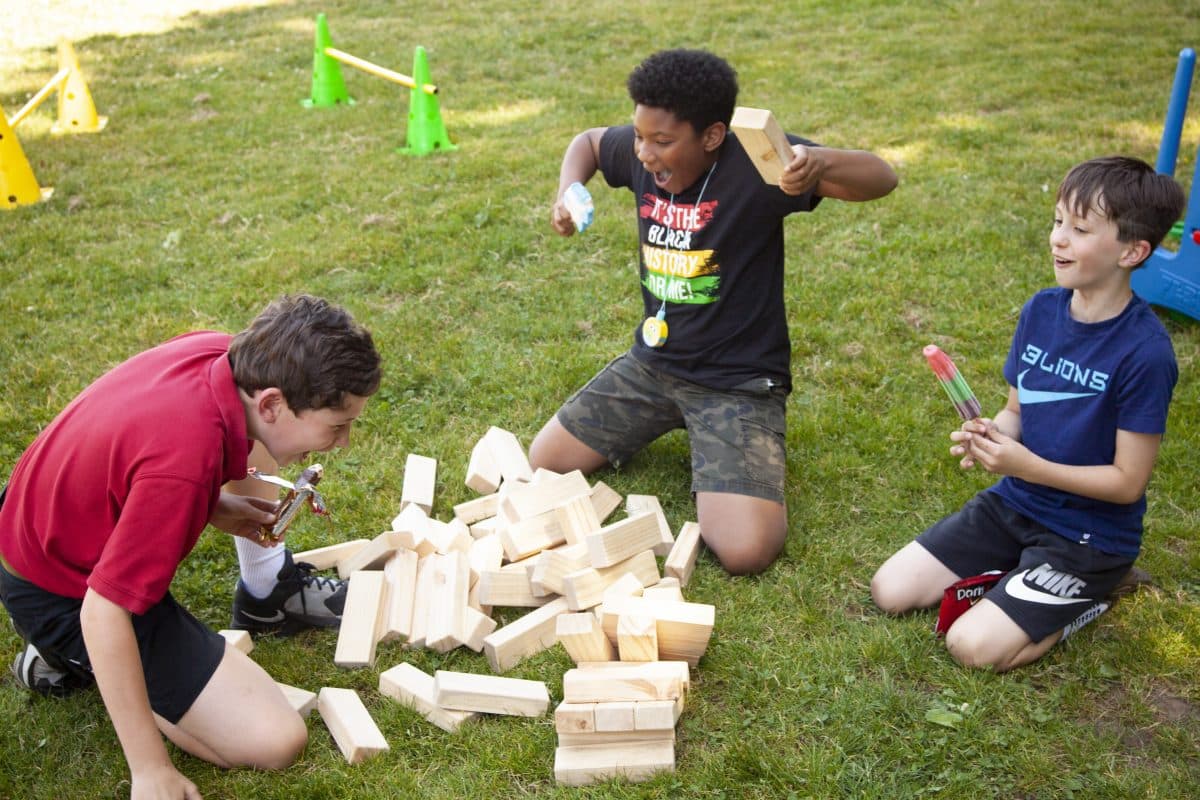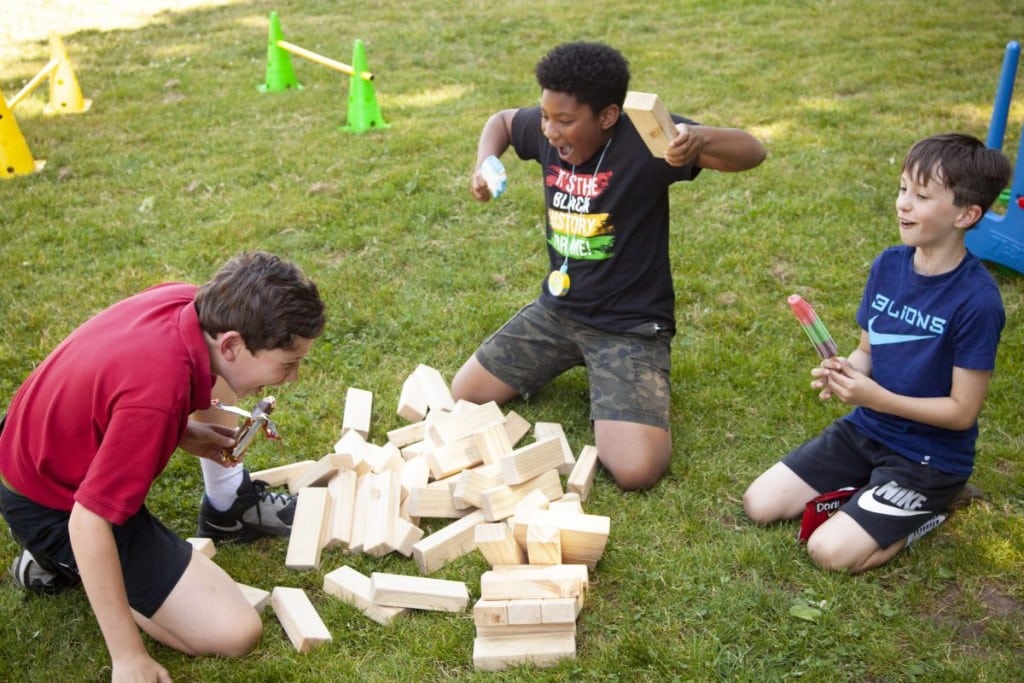 Creative Activities
Tap into the kids' creative side with artsy activities like this amazing coloring-book style "Hello Summer" table cover. Simply lay it over a table and add some markers or crayons. It's a great way to create a collaborative memento from the party. Let each guest pick a cute summer object to color!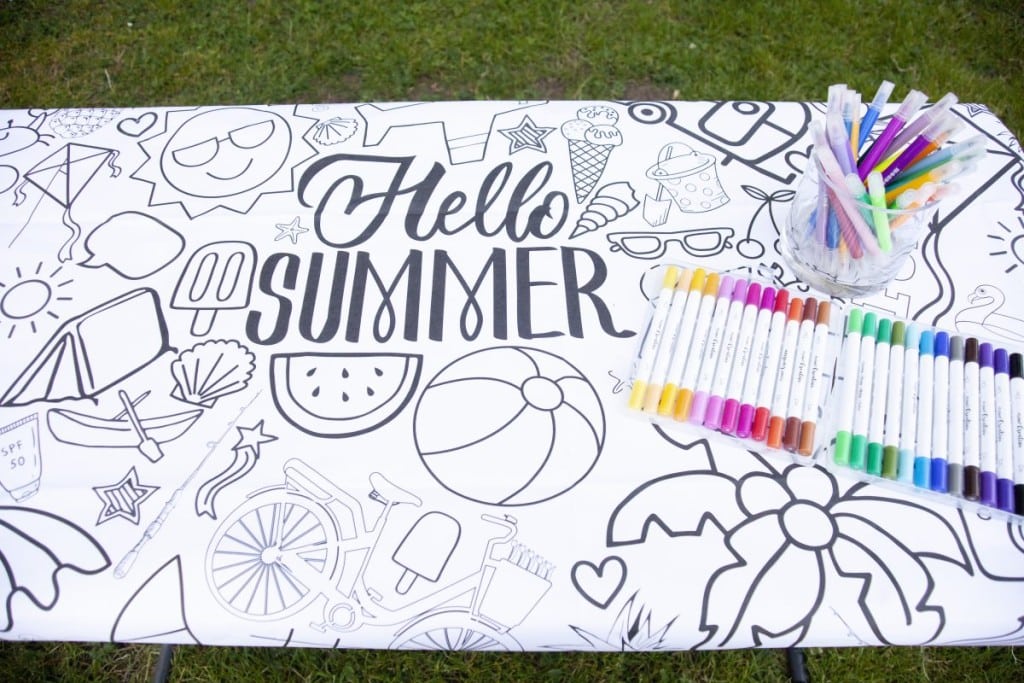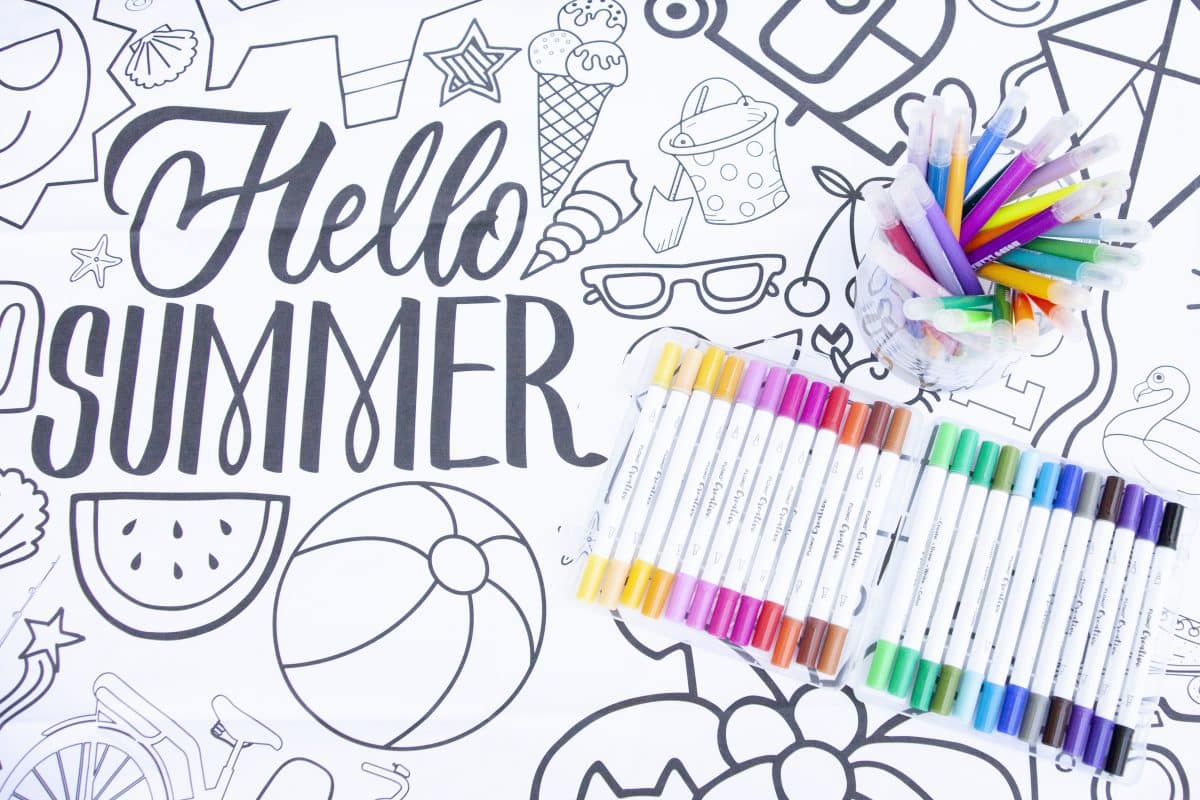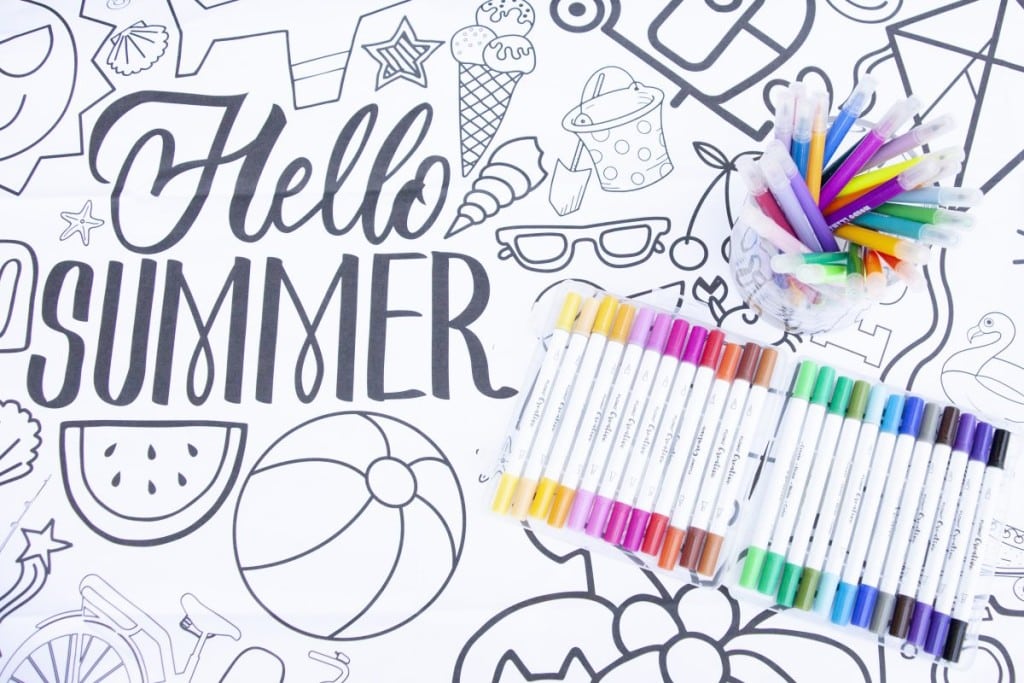 Another fun creative idea that has always been a hit at kid's parties is a sand art station. This station is super easy to set up, it only requires a few simple materials. Bins, fillable containers (I chose fun necklaces they could easily keep track of), funnels, and of course, a variety of colored sand!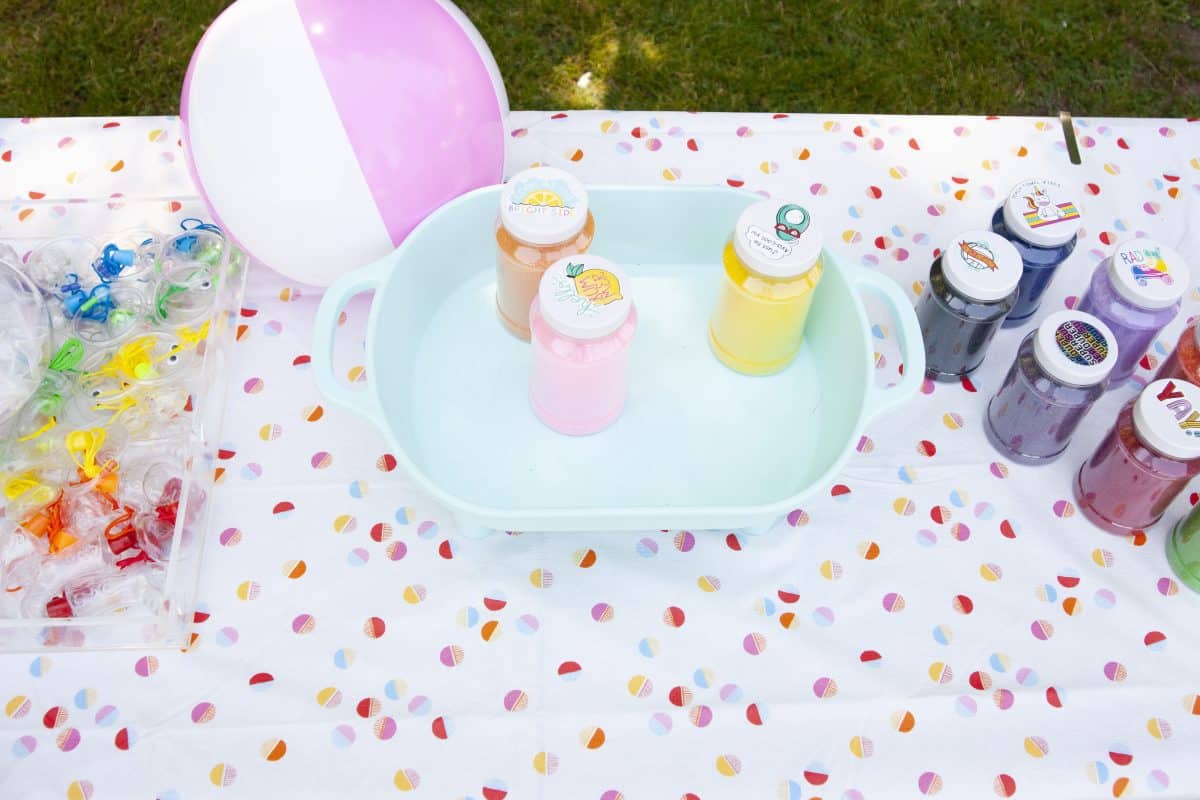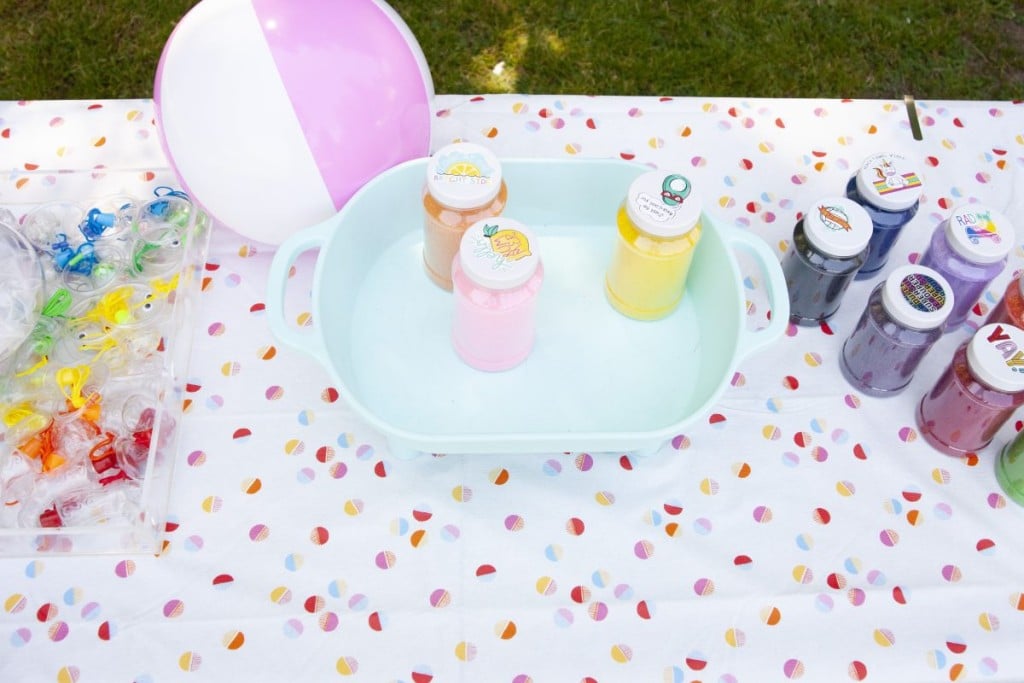 Kids use the funnels to get layers of sand into their necklaces – whichever colors and patterns they choose.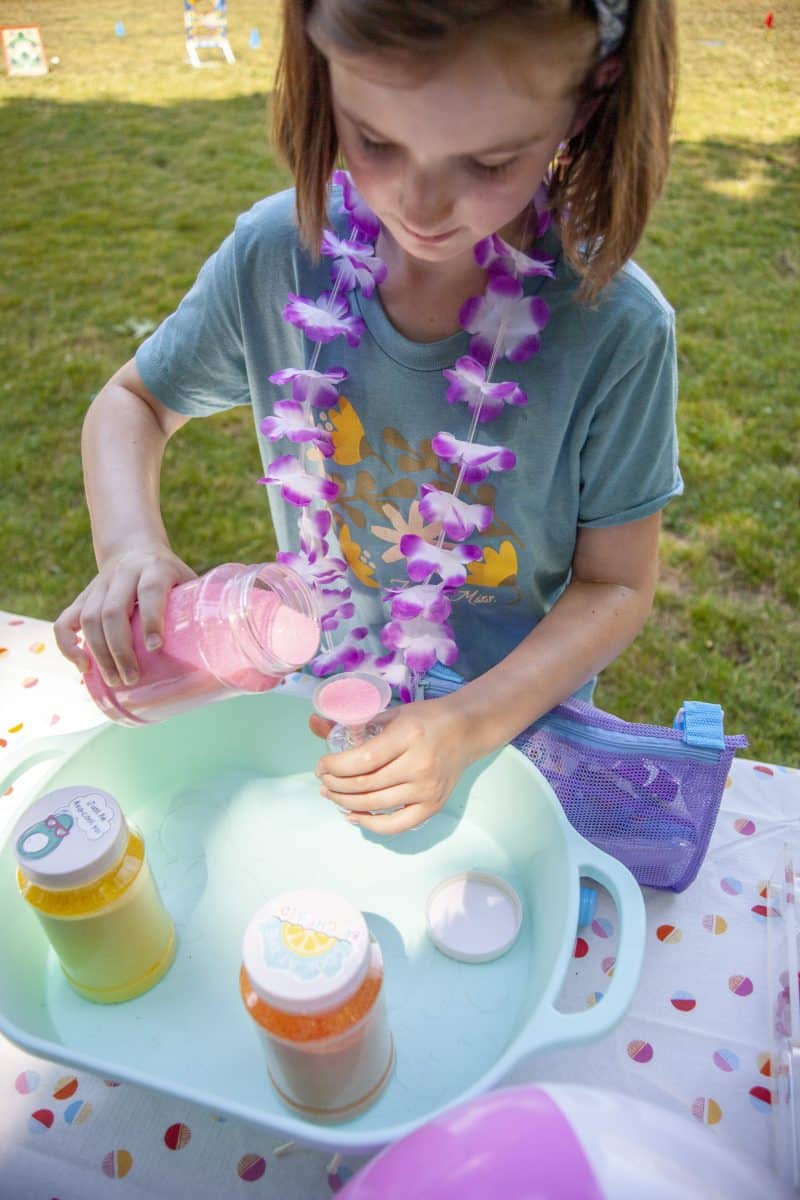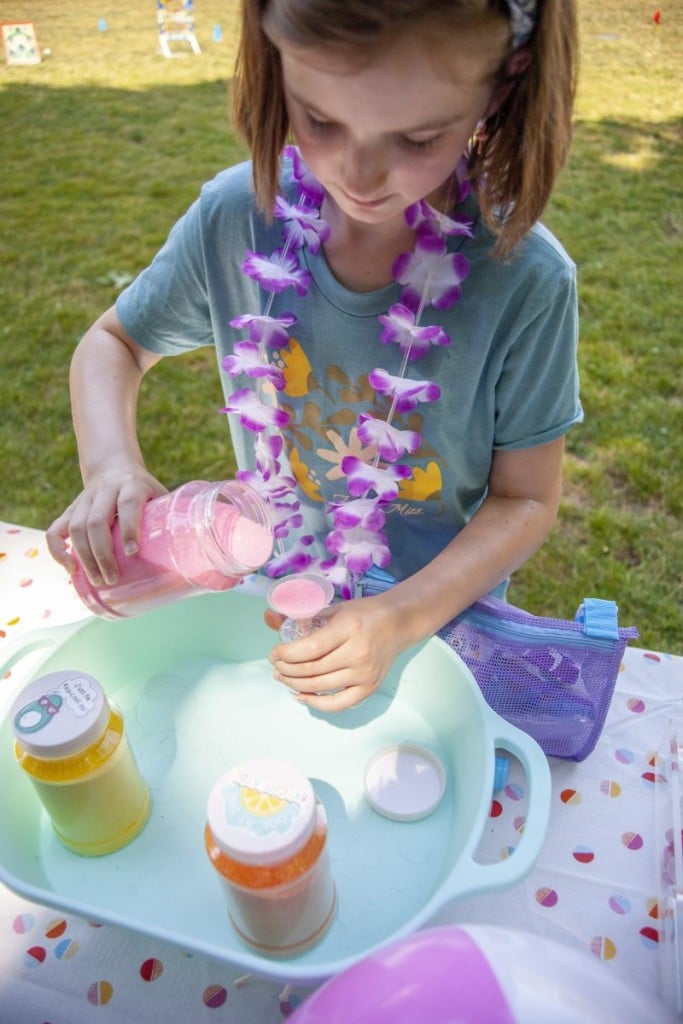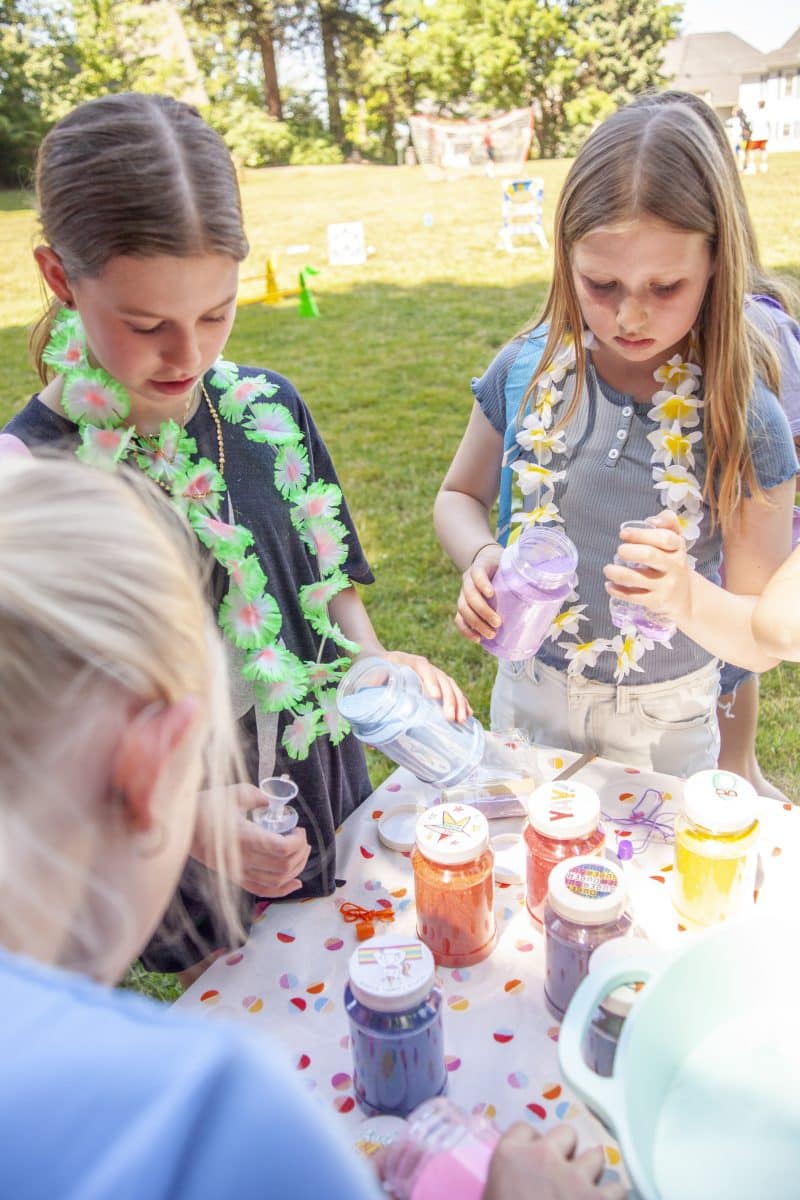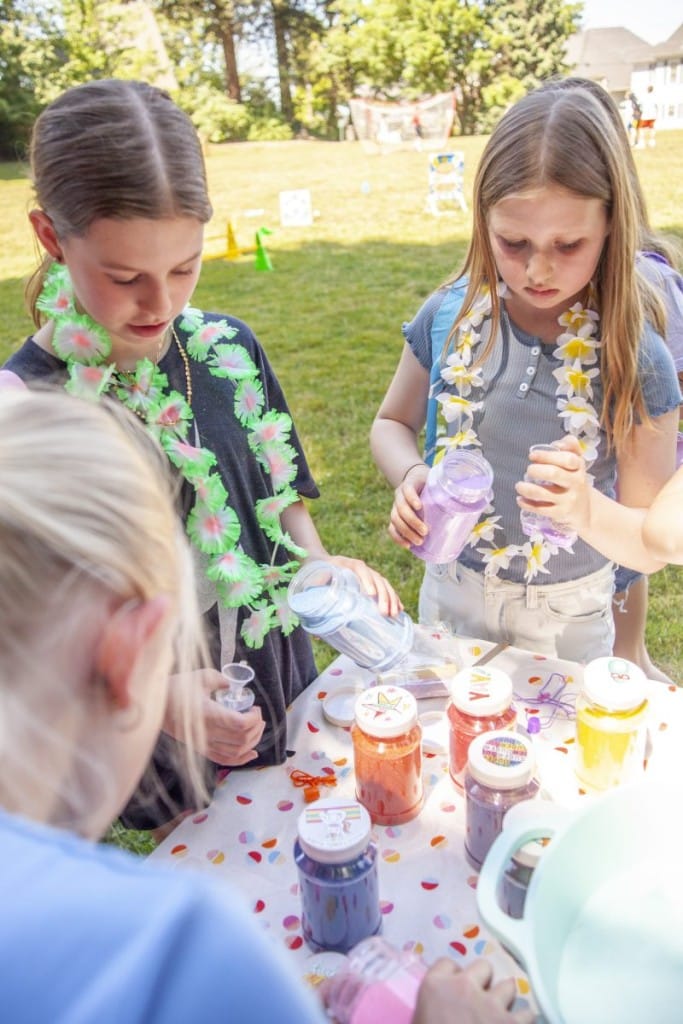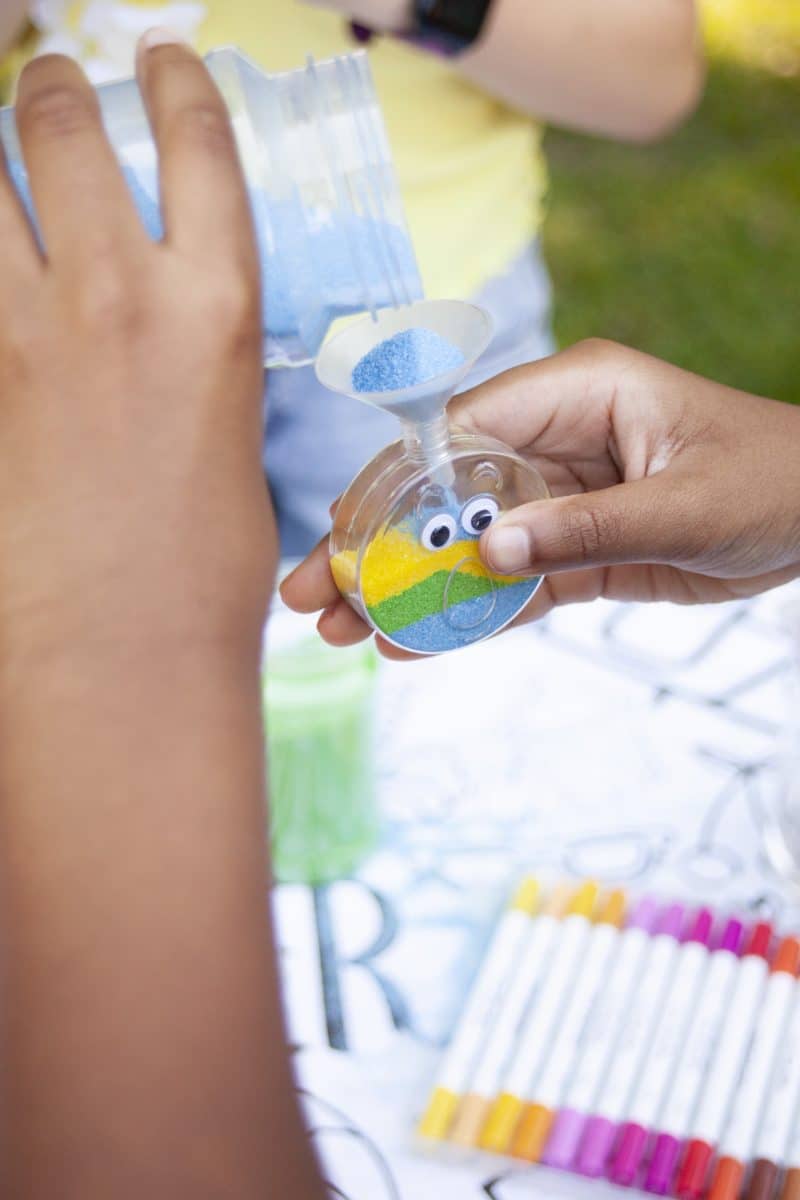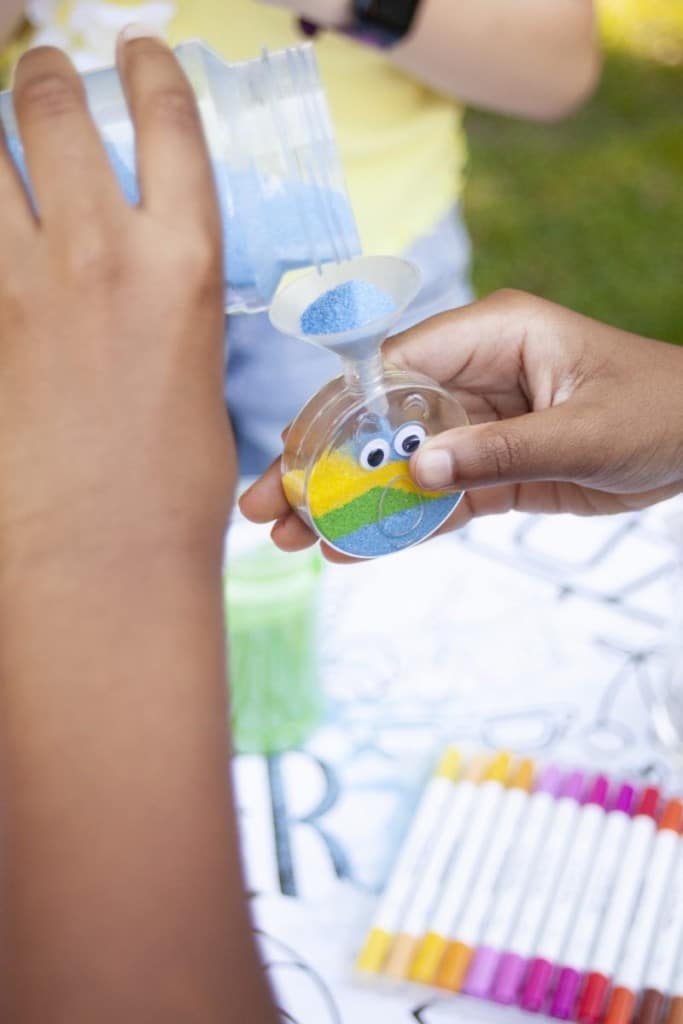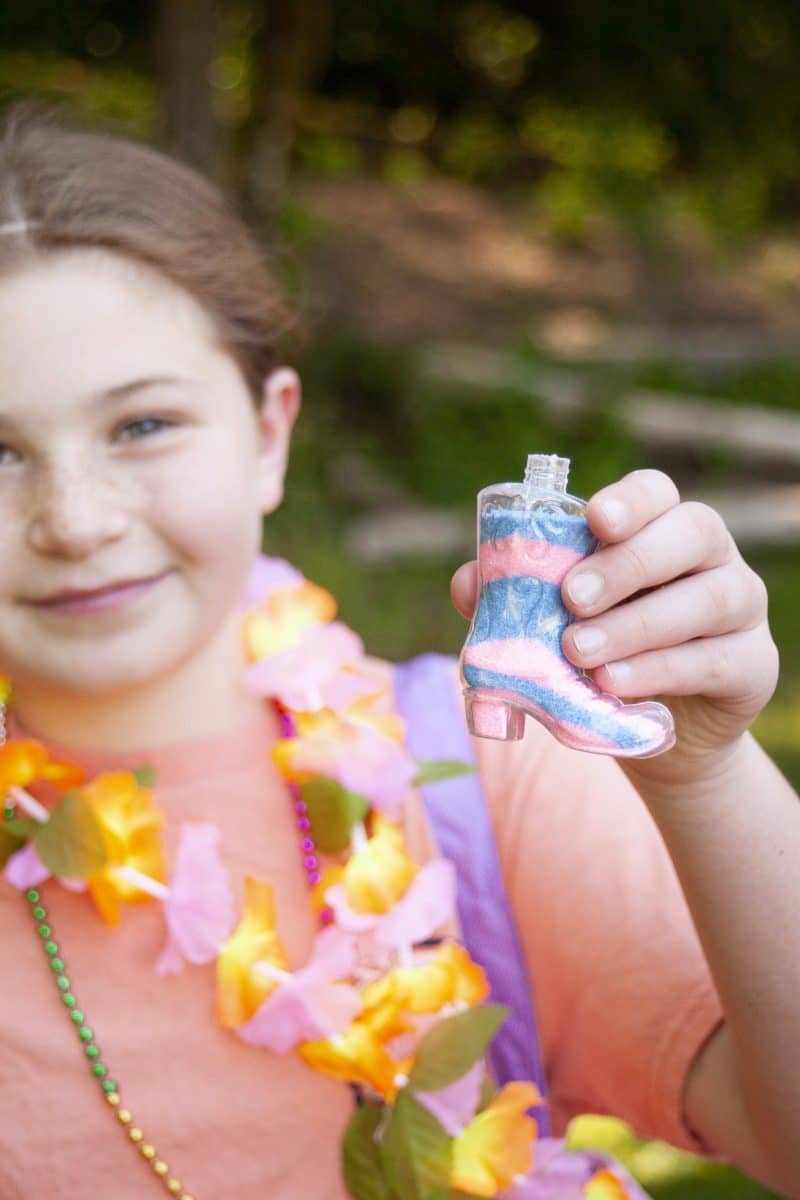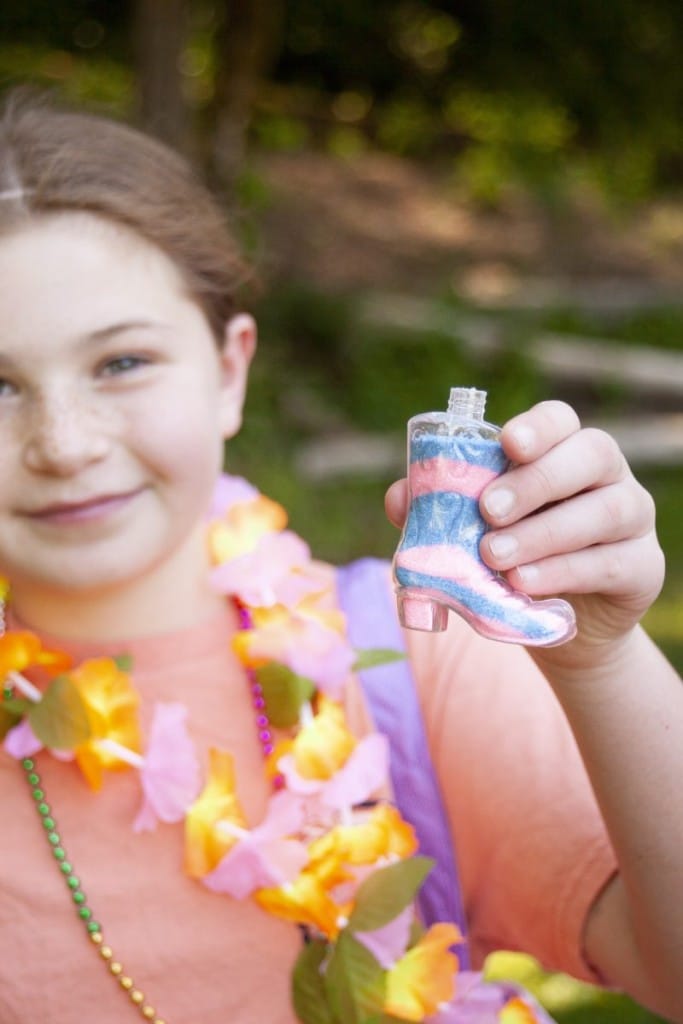 For another fun crafty summer party activity, get some sun catcher kits! These suncatcher windchime kits came with a variety of fun sun catcher bases and paint pens for kids to use to fill their suncatchers with color.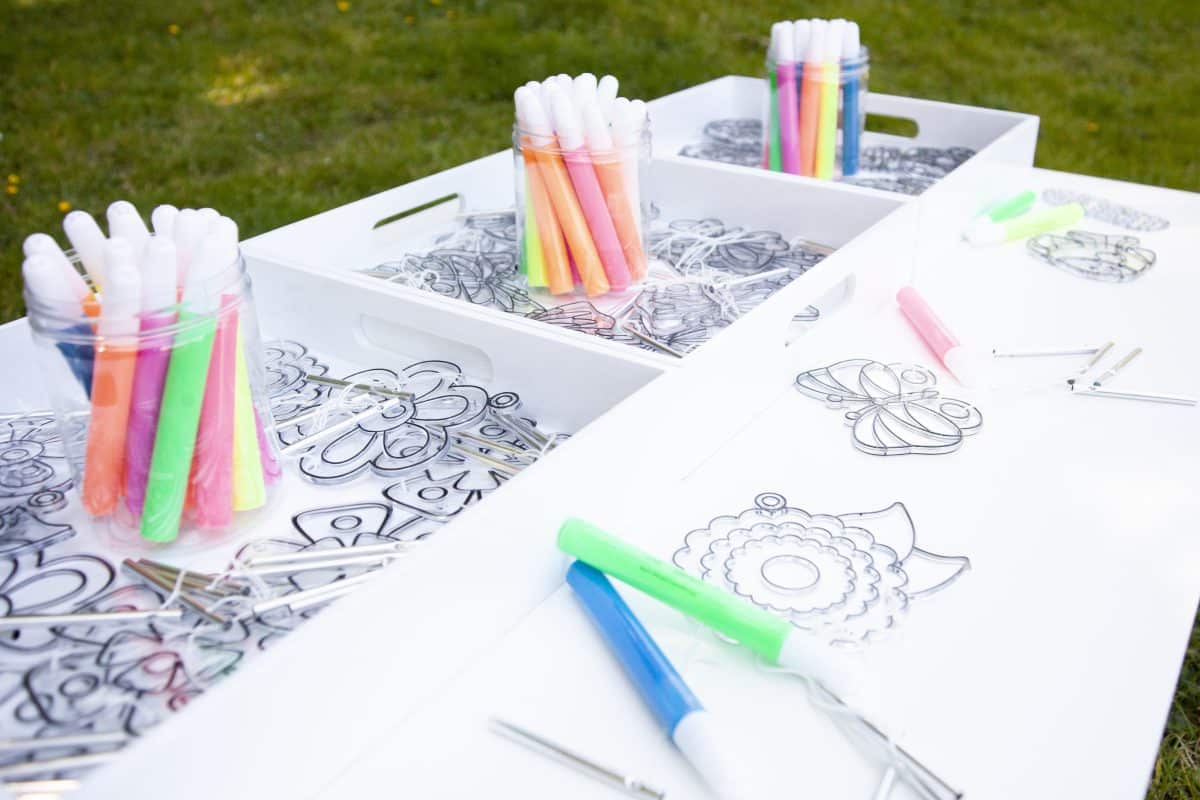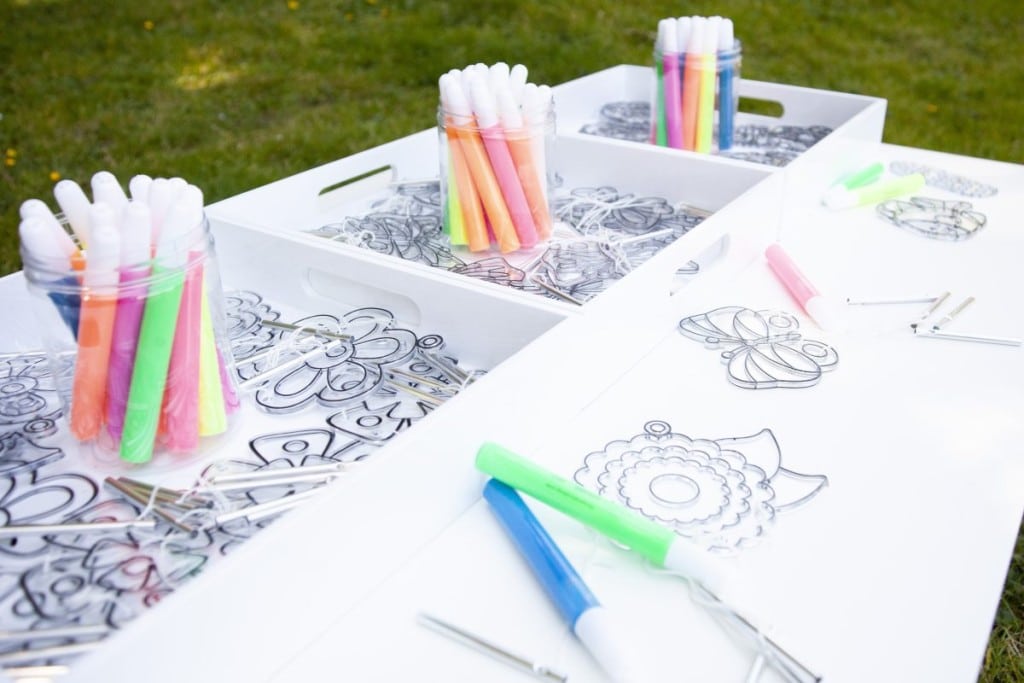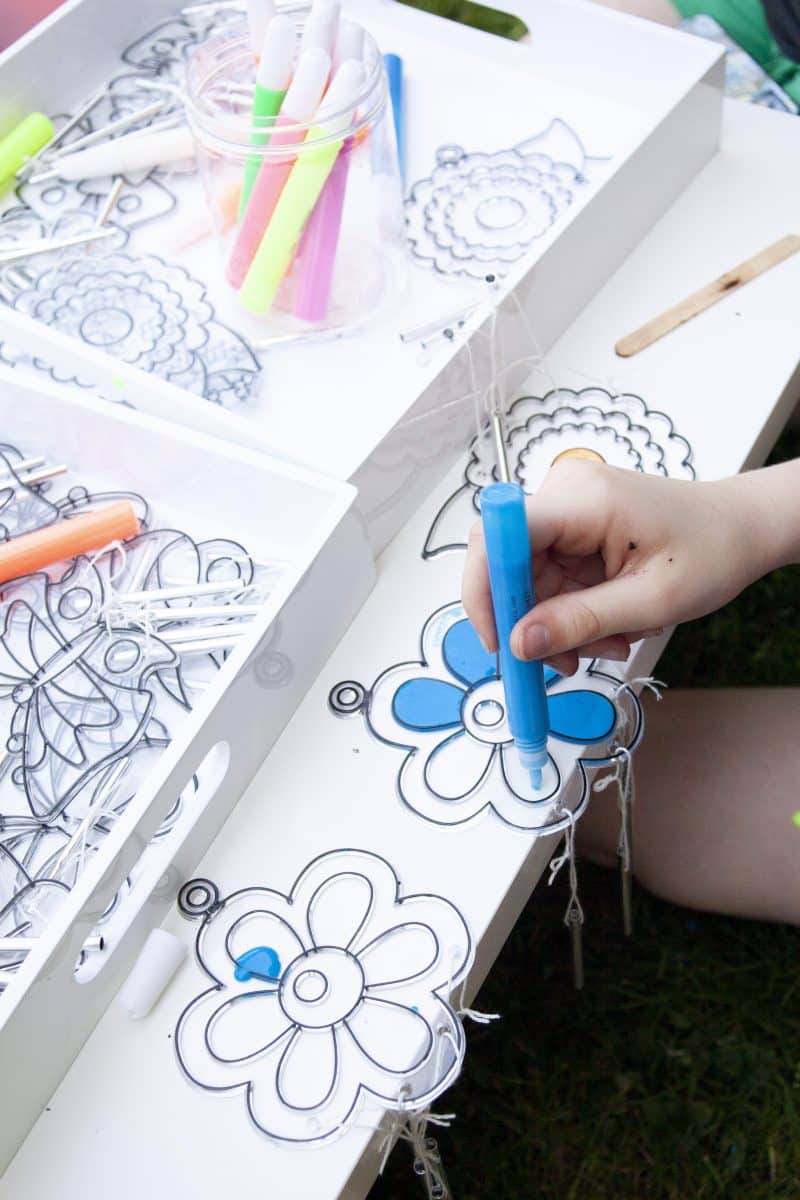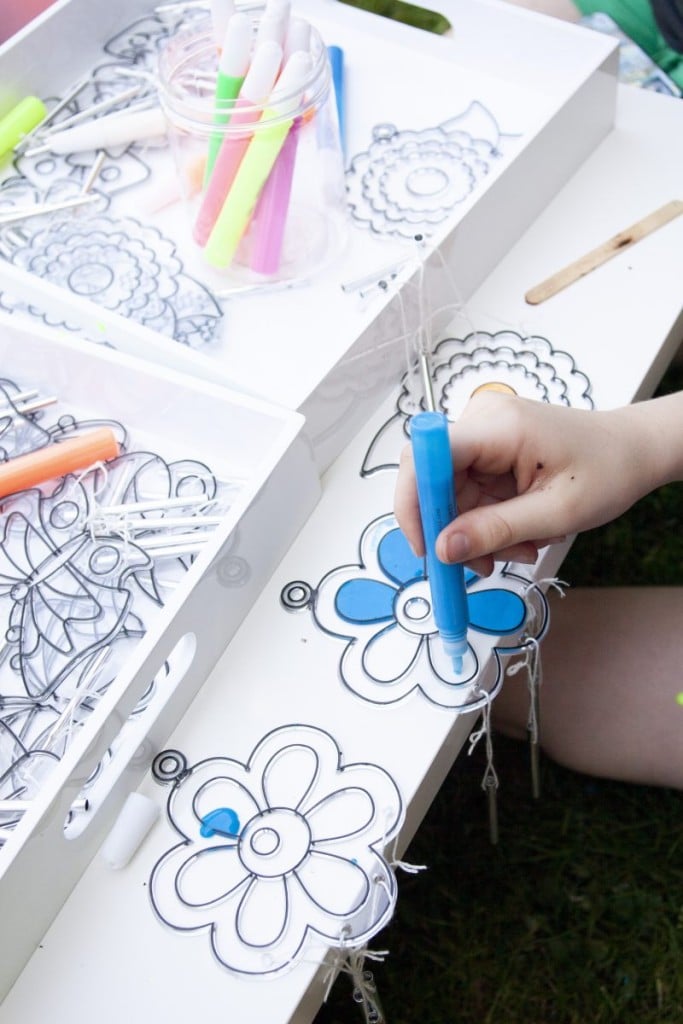 One tip I learned the hard way: in advance of the party, remove the caps and cut off the tips to get them ready to use. Otherwise, you may have a bit of a paint explosion!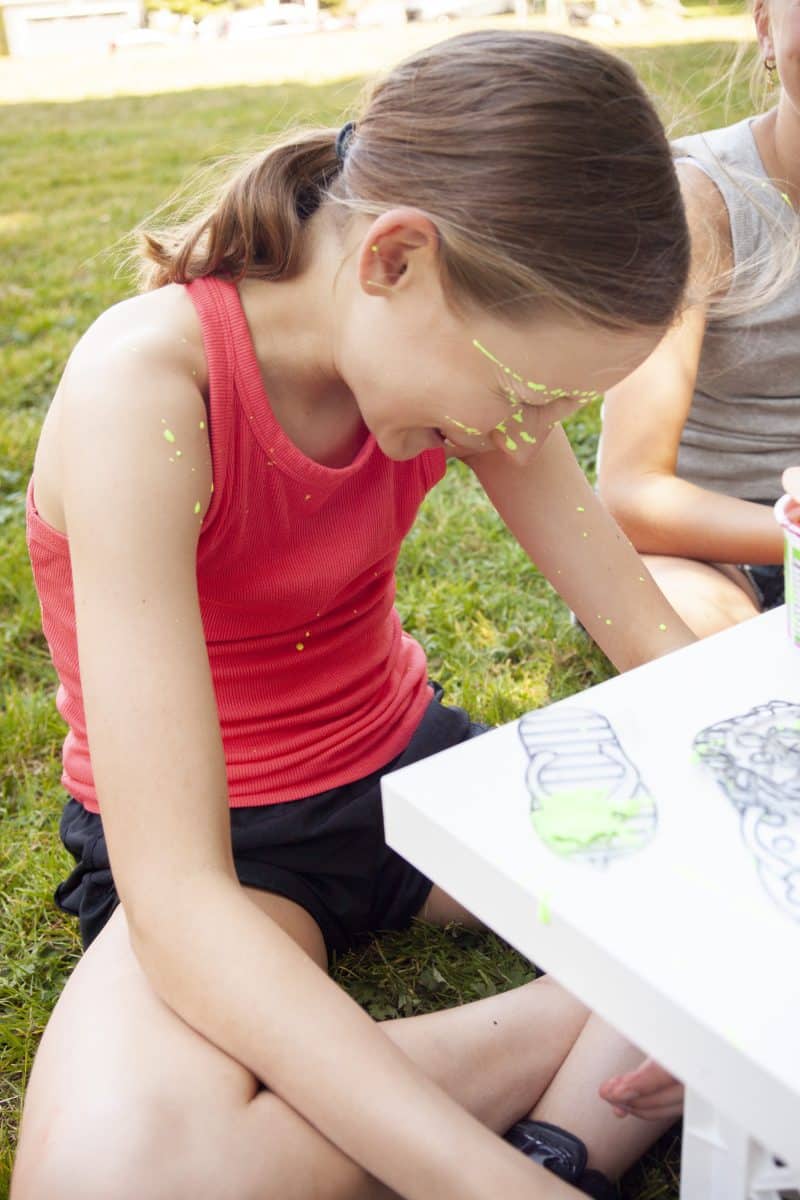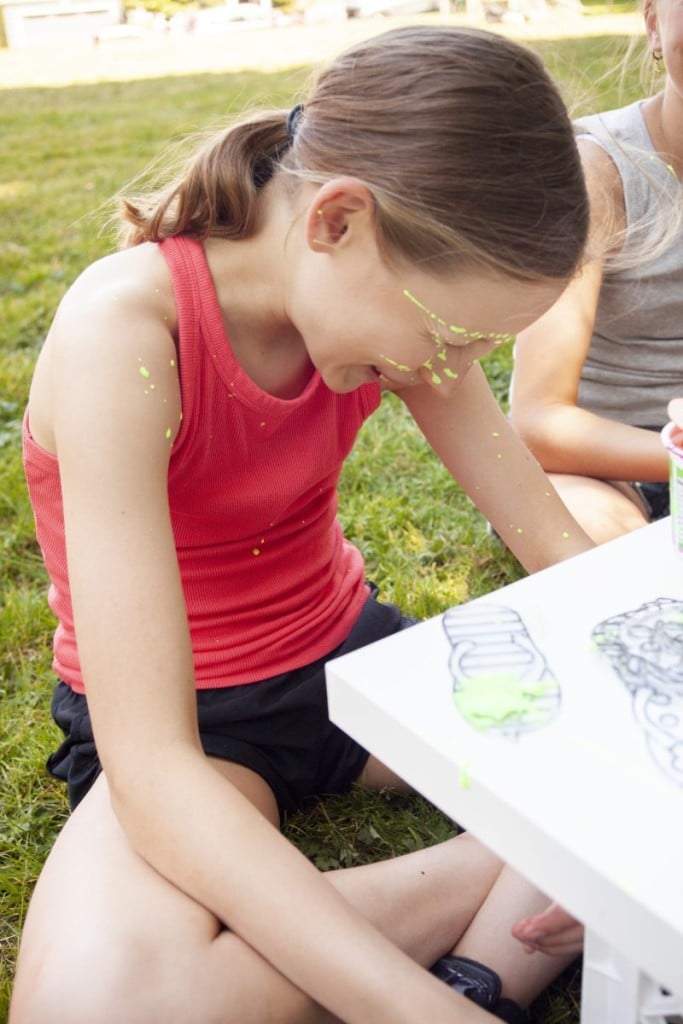 For a classic summer art activity, don't forget to provide sidewalk chalk. This activity never gets old! Kids have complete creative freedom with this one.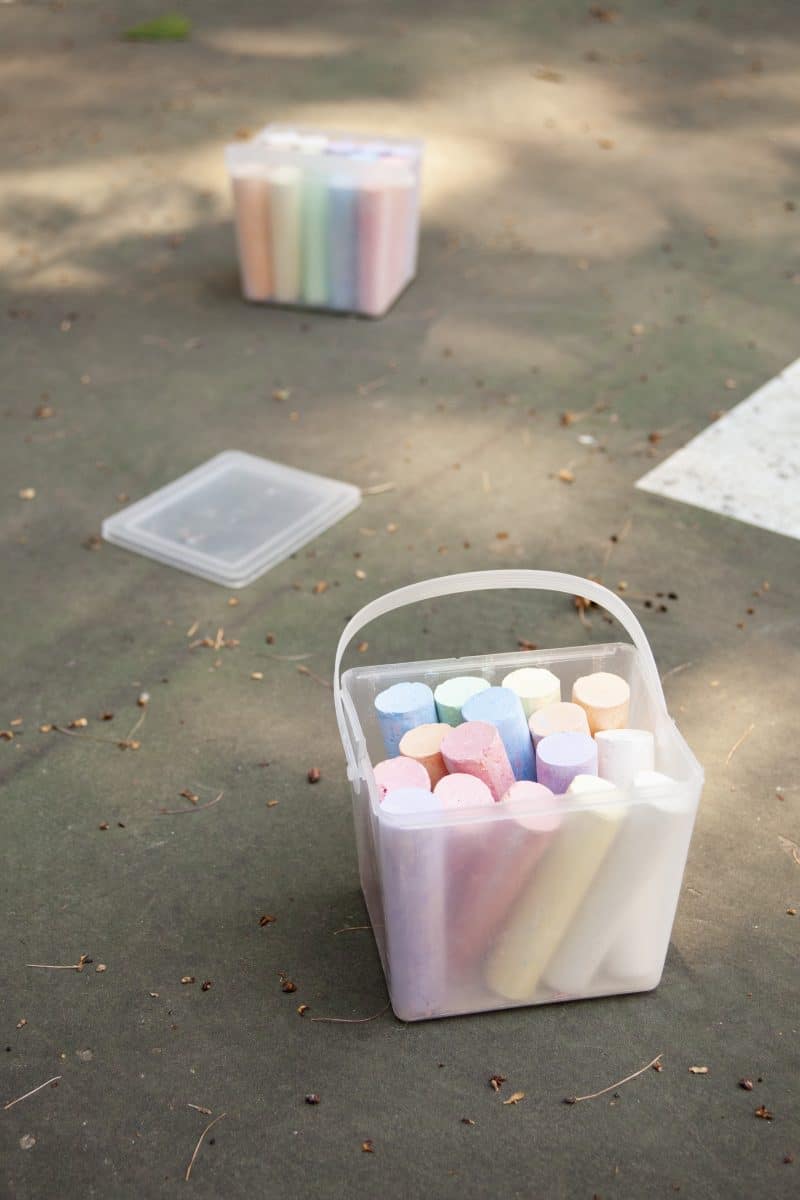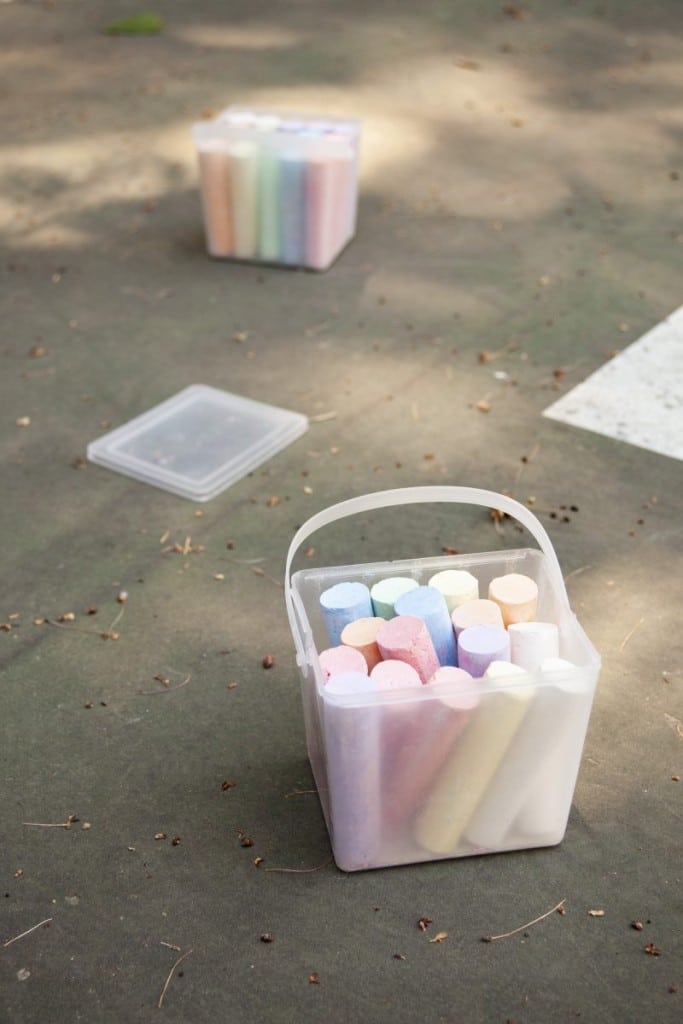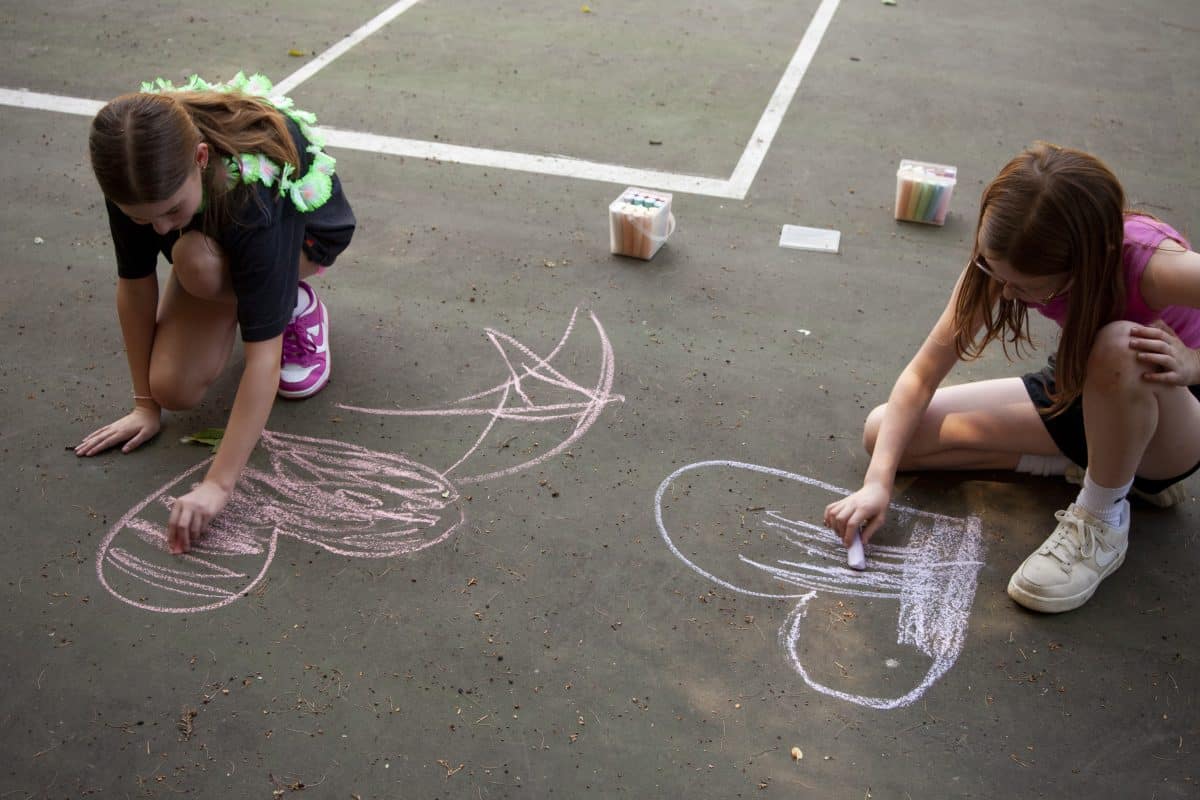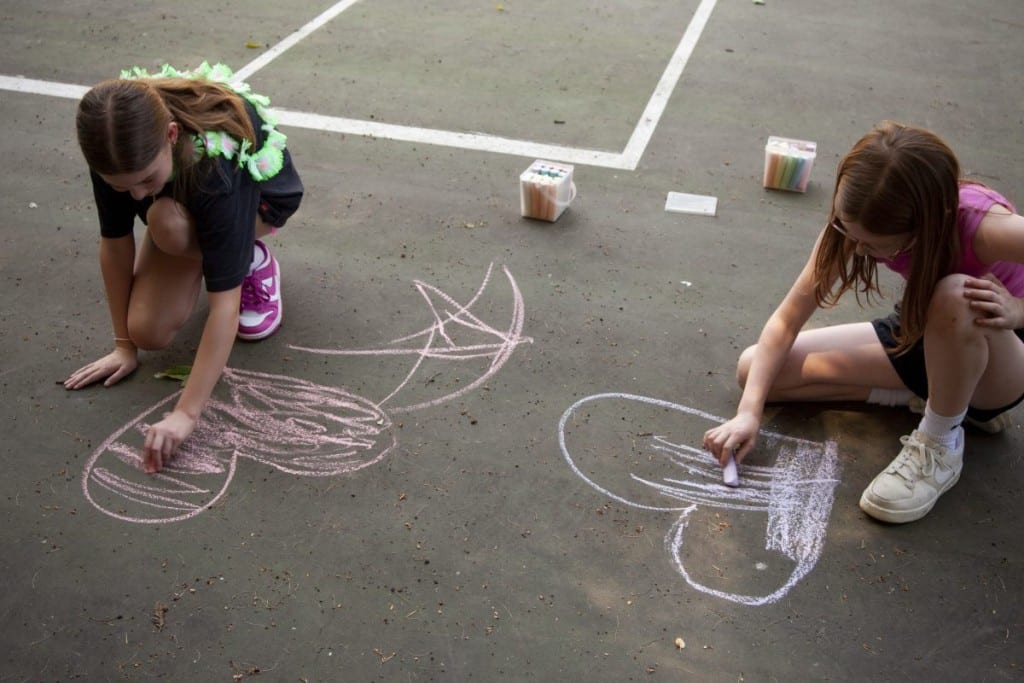 Other Entertainment
Finally, I made sure to provide a couple more summer classic activities. Giant bubble wands are always a hit!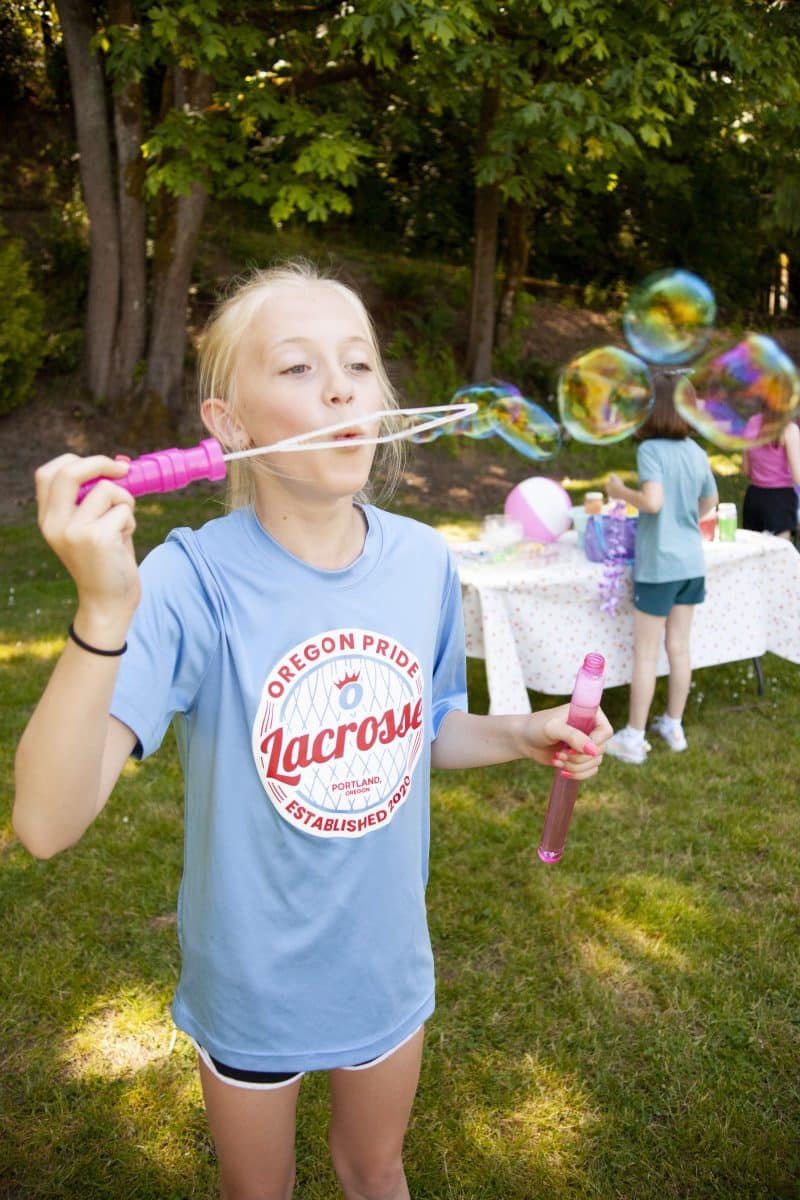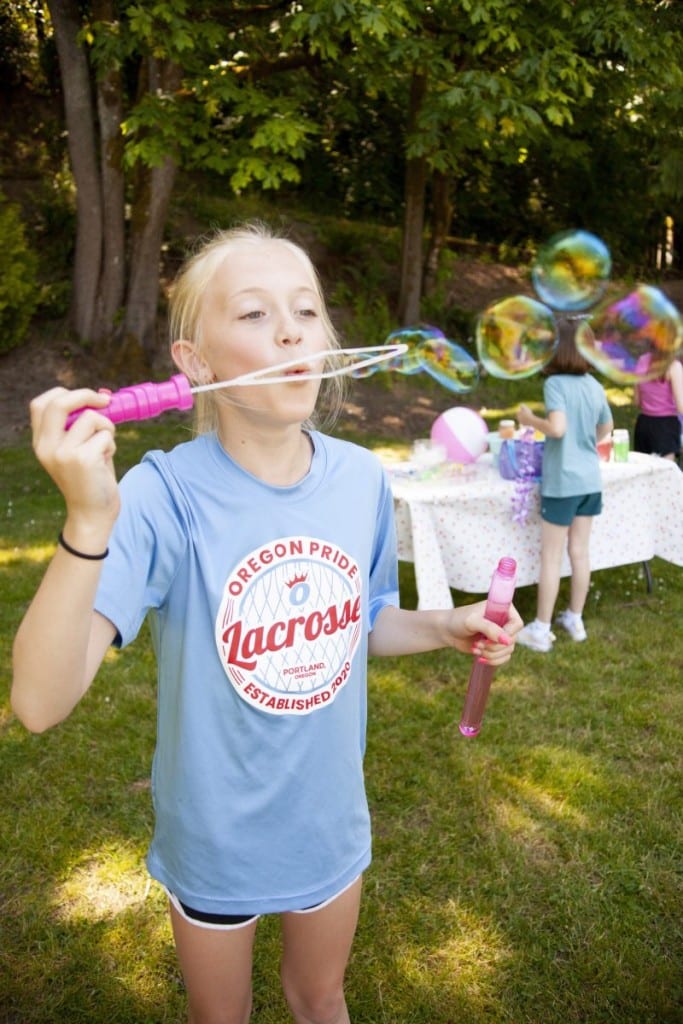 For those who want to be a bit more…aggressive…in cooling off, I provided water guns! This is the king of outdoor summer party activity ideas. A water gun fight combined physical activity fun with strategy, and is a great way to beat the summer heat! The kids had tons of fun chasing each other with blasts of refreshing water.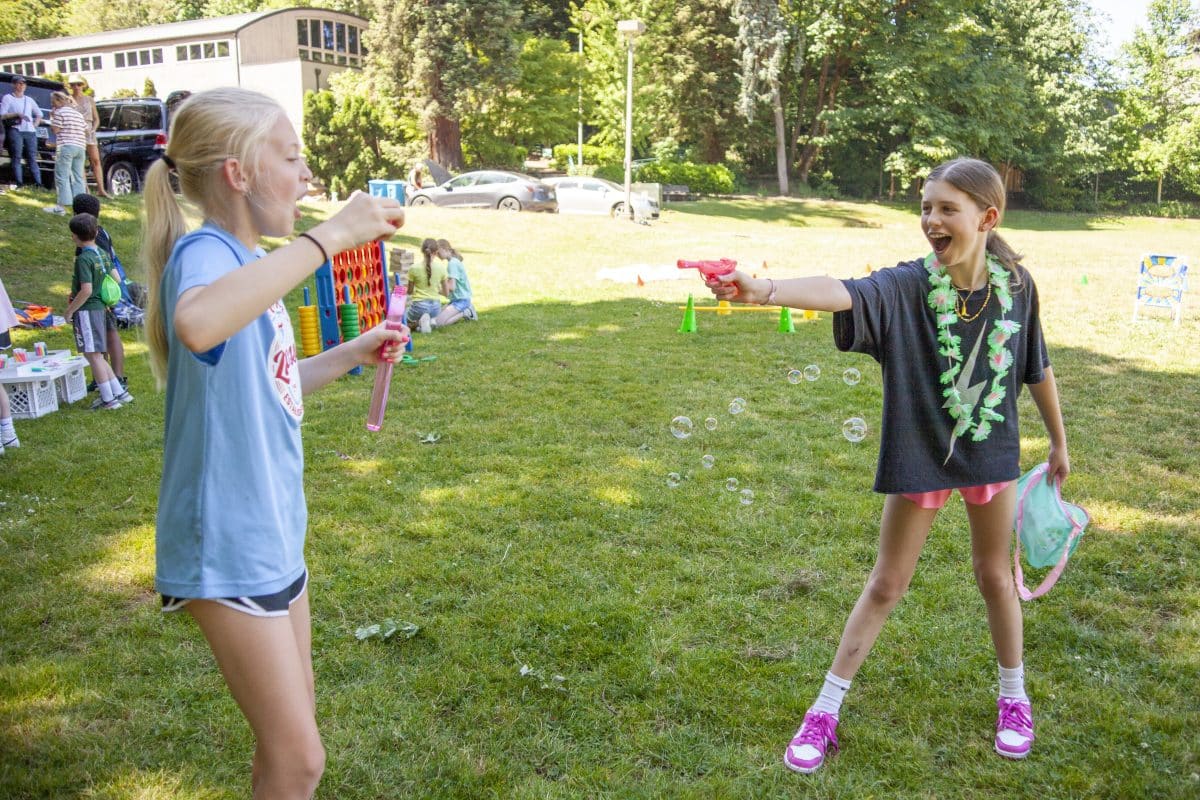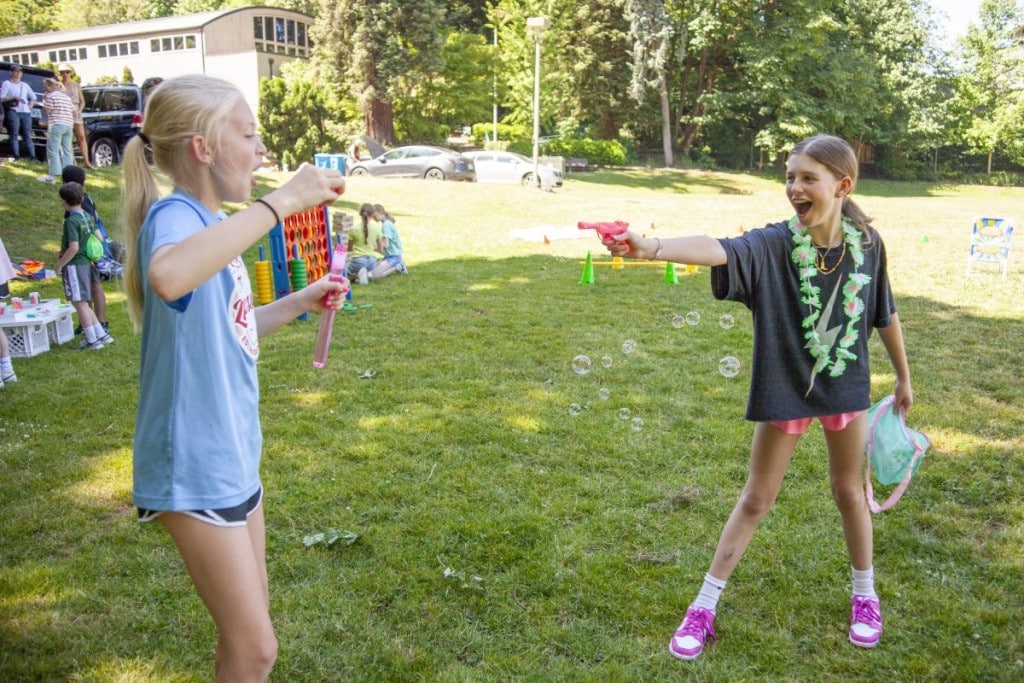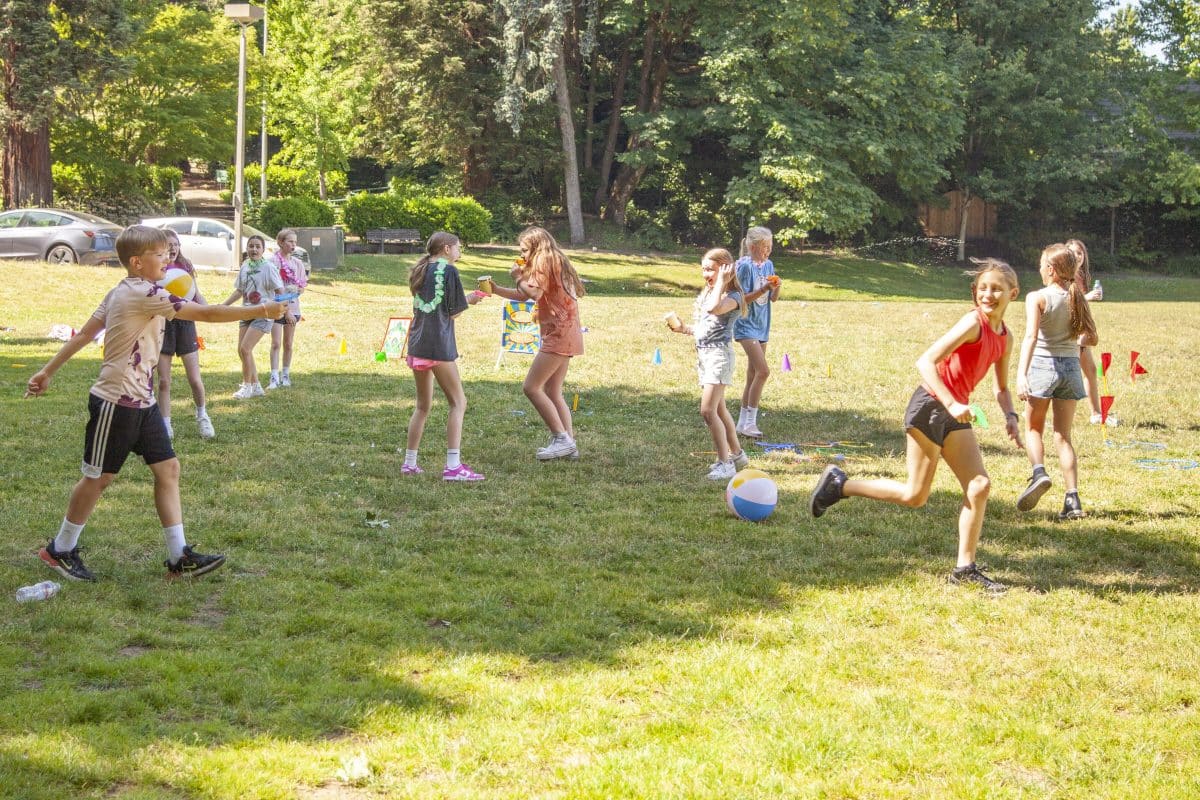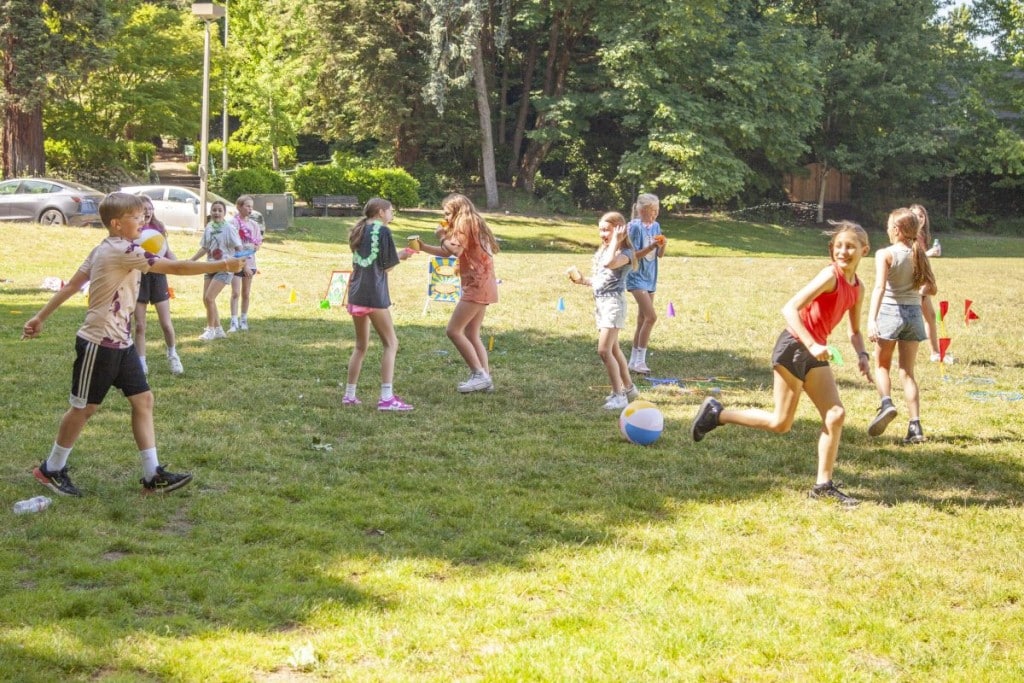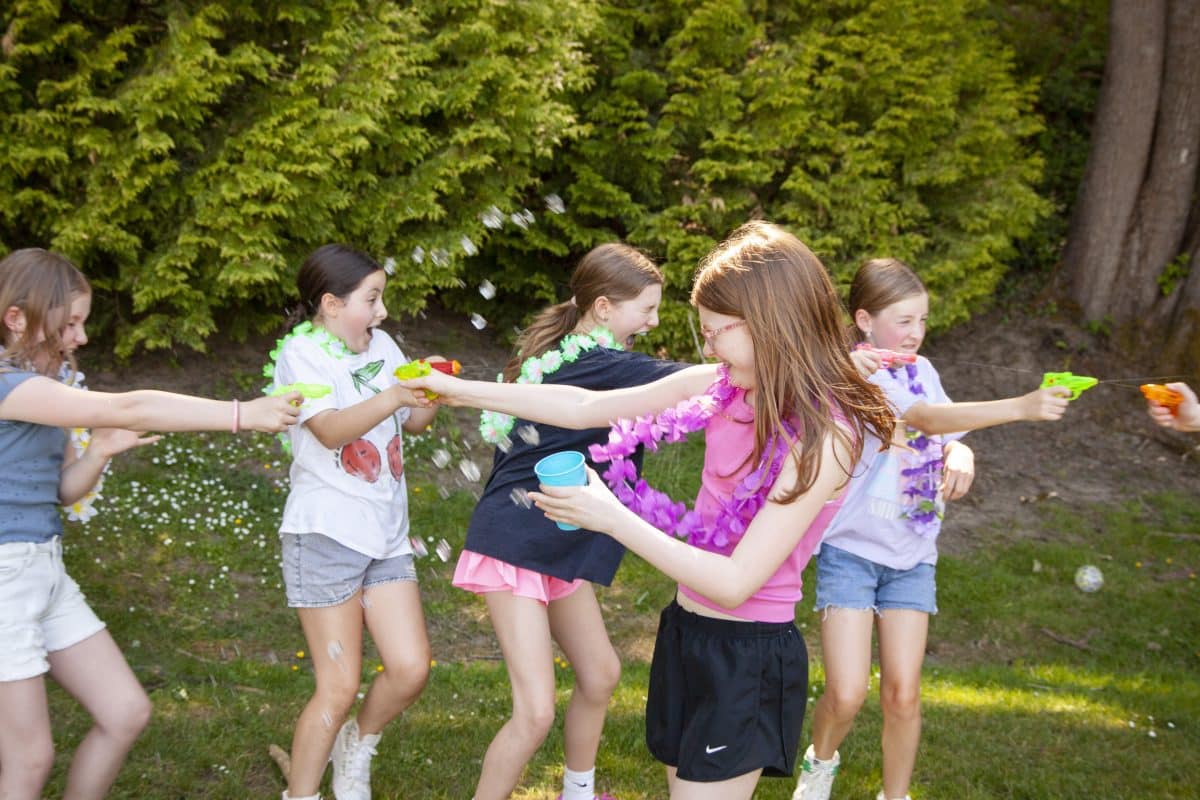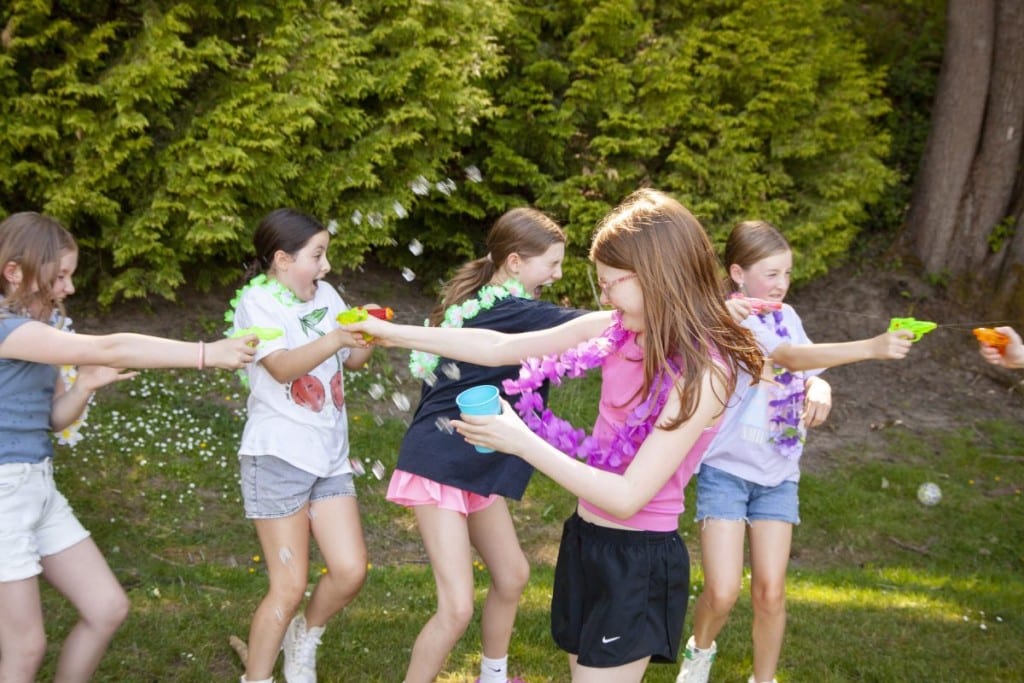 Plus, who doesn't love a good Charlie's Angels pose?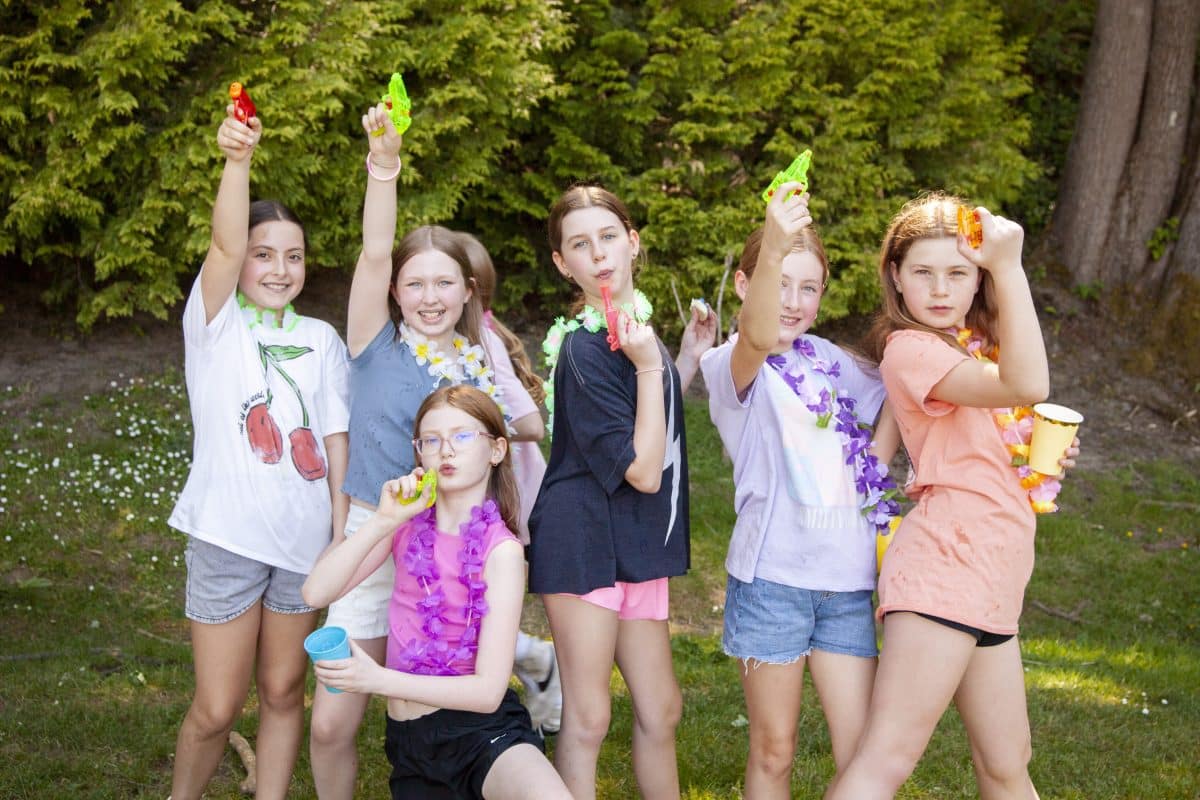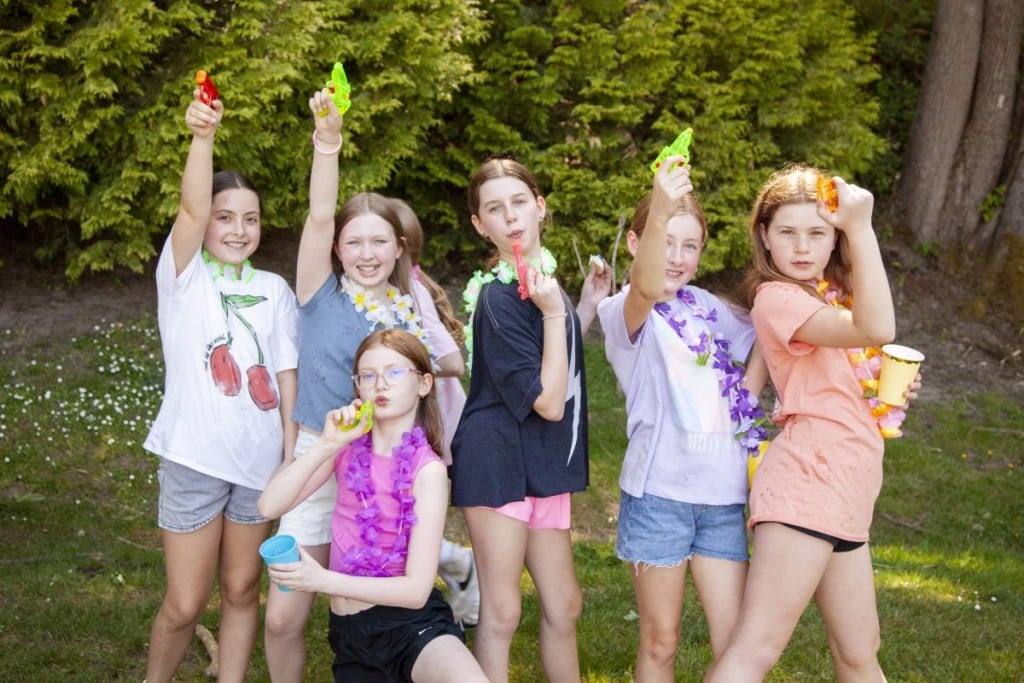 Just be prepared to become the potential target at some point!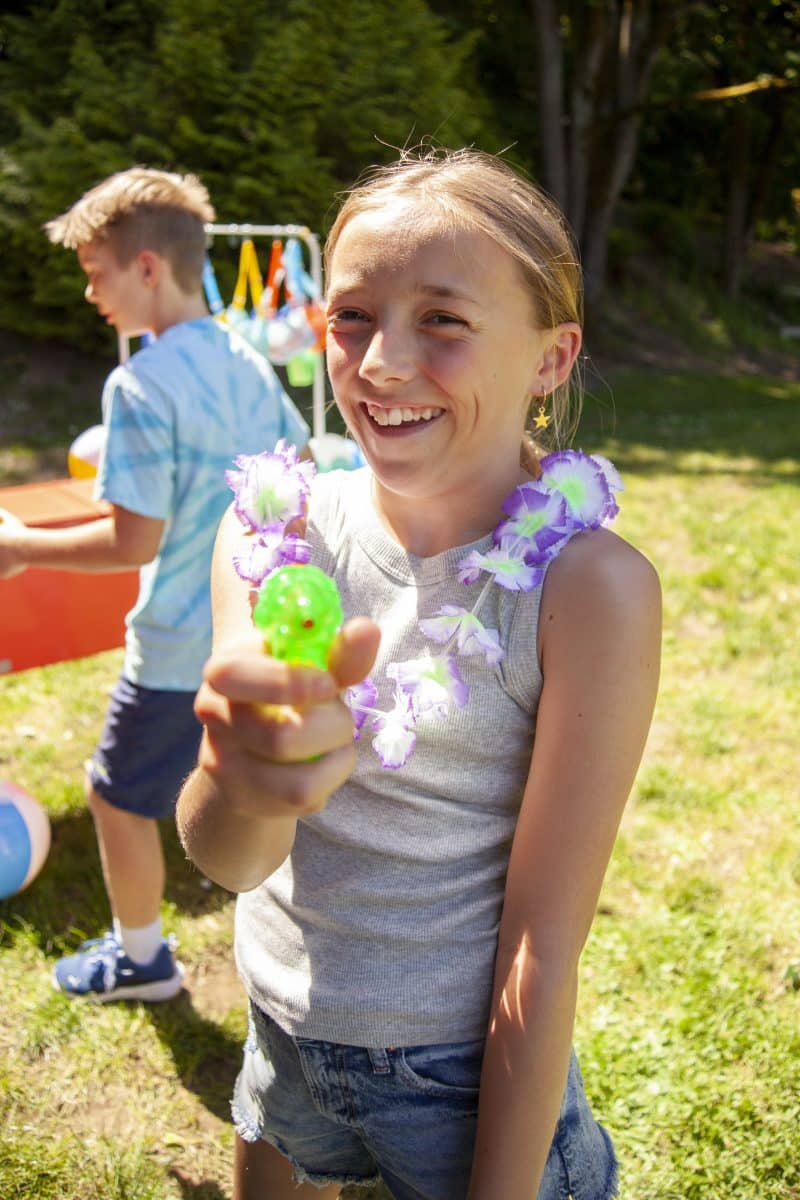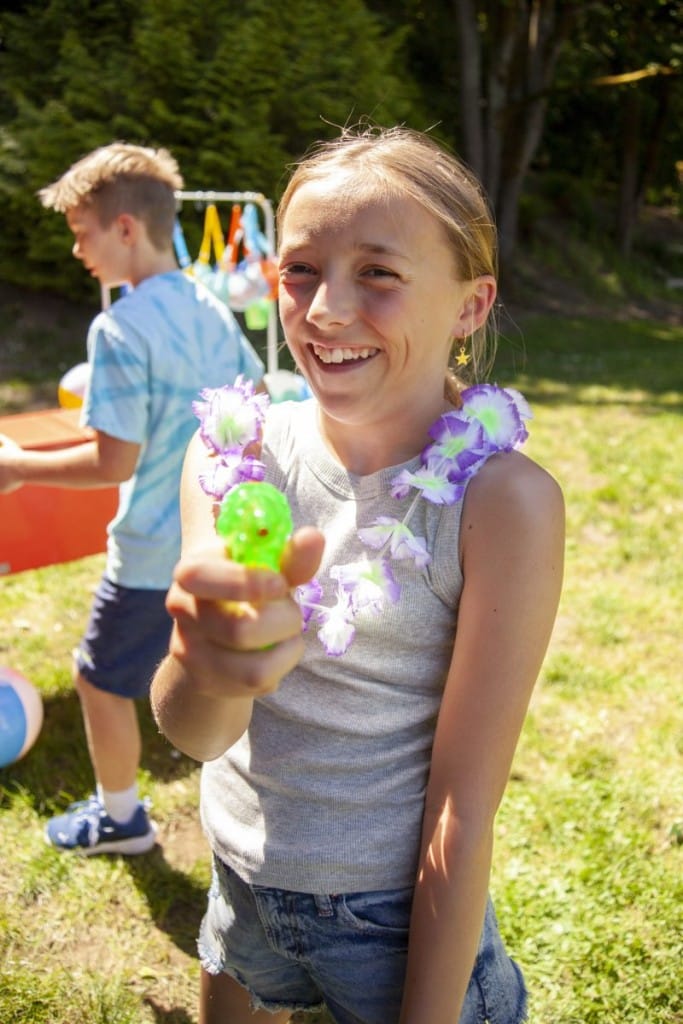 I hope you're now brimming with inspiration to plan the ultimate summer bash for kids! With a plethora of active games, entertaining lawn games, creative activities, and those delightful fun extras, your party is sure to be an absolute blast. If you haven't already, be sure to check out my post about How to Set up an Amazing Outdoor Summer Party for Kids to see how I set up the rest of the party, and visit my Amazon Shop for supplies!
Happy Partying,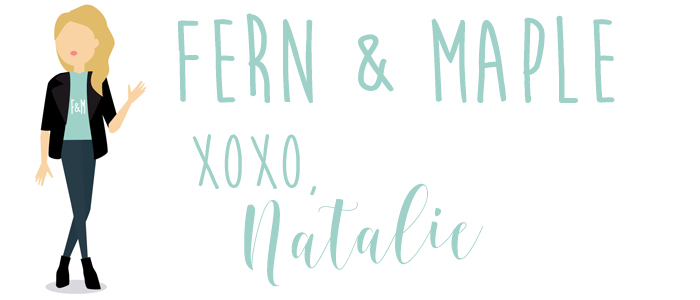 PIN FOR LATER: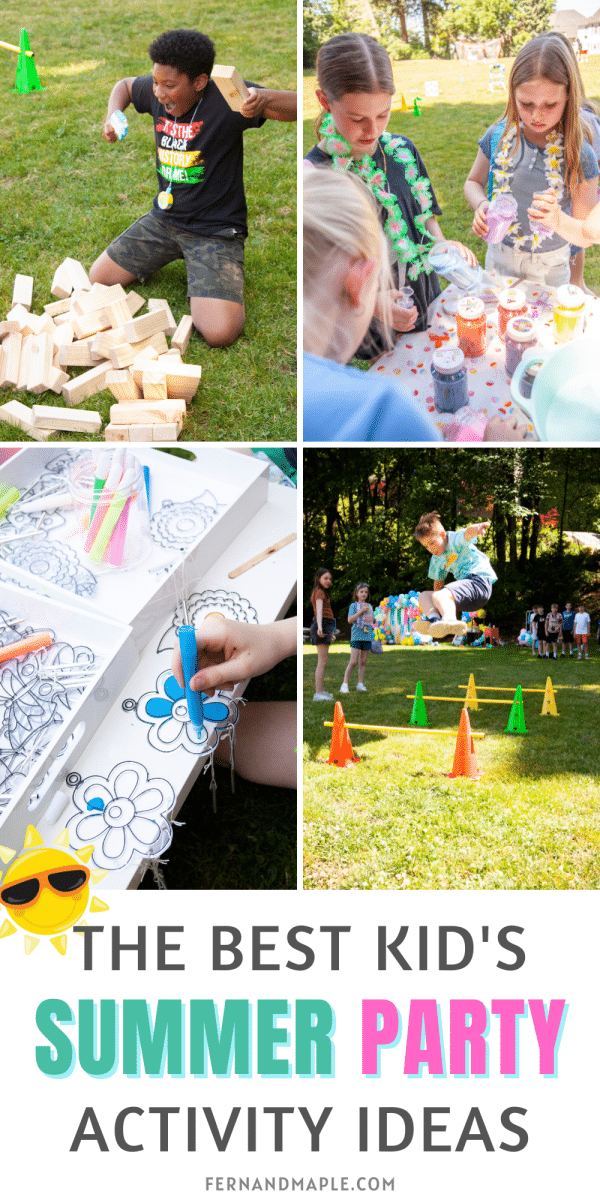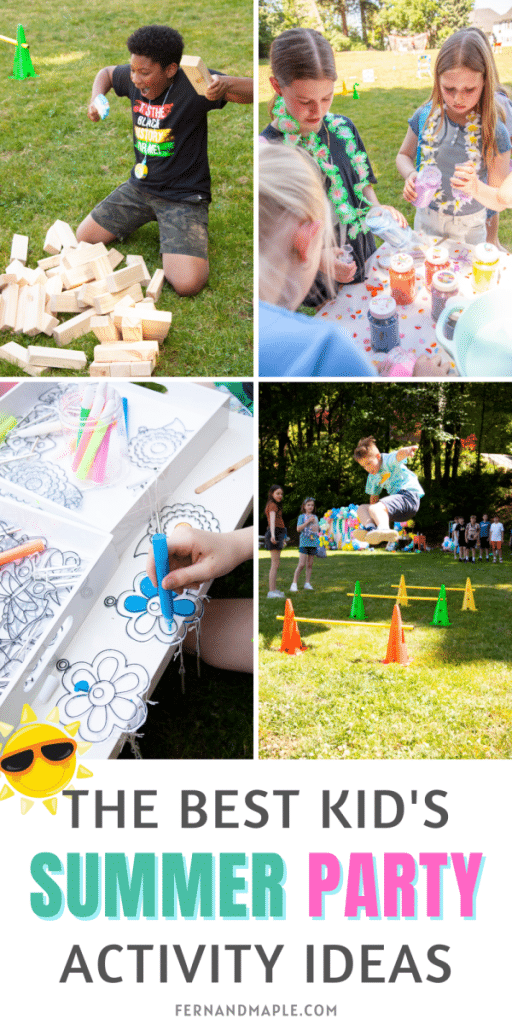 As a blogger, I sometimes receive compensation and/or products in exchange for my styling and crafting services. I also may earn a small commission from any sales that result from affiliate links on this page. As always, all project ideas and any opinions expressed here are my own. For further information on our disclosure policy please check out our disclosure page.