There's nothing sweeter than homemade gifts for your guests! Planning a special event or gathering? Why not add some DIY mini candy jar party favors to the mix? Mini candy jars make wonderful party favors that are both budget-friendly and incredibly cute. Not only are they creative, but they can also be customized to match whatever theme or occasion you might be celebrating. Whether you're hosting a birthday party, bridal shower, or baby shower, these little vessels of deliciousness will be an absolute hit with your guests. In this blog post, we'll review what materials you need and provide some helpful tips for creating these adorable favors.
Read on for all the inspiration you need to craft these yummy little gifts, then be sure to check out my other posts at the end of this post for tons of ideas and inspiration for different favors you can create using this method!
P.S. I have gotten most of my mini candy jar party favor supplies at Dollar Tree, but you can find some alternative supplies for these and all of the other favor ideas from my other posts in my Amazon Shop!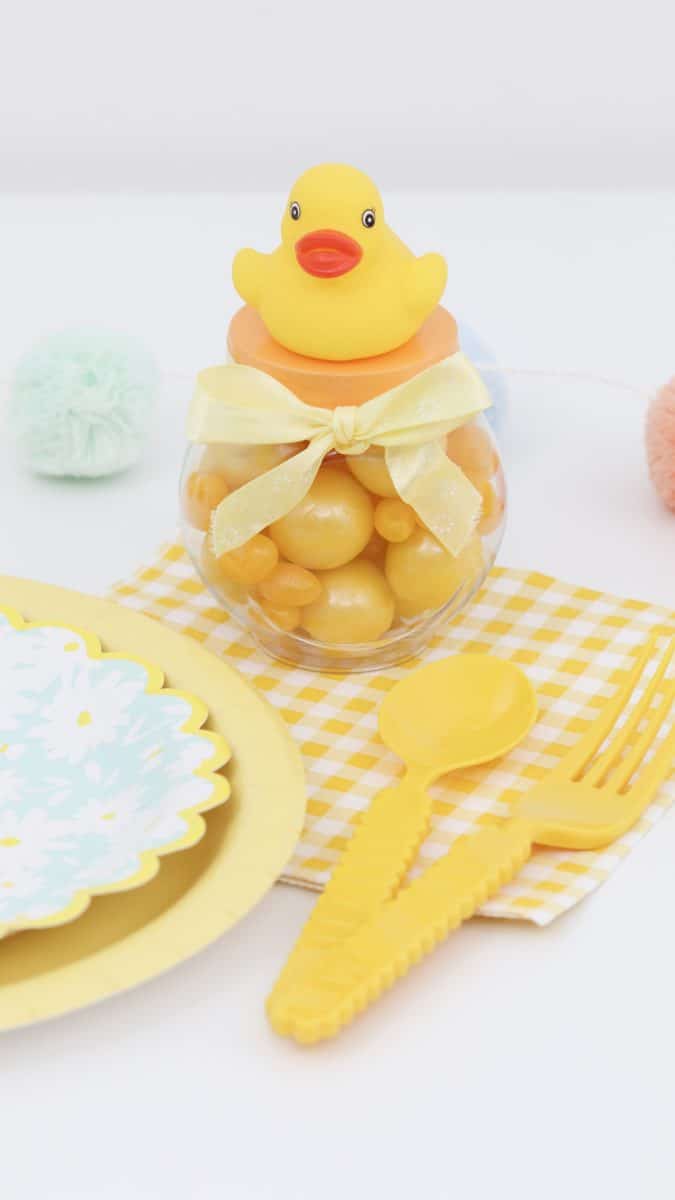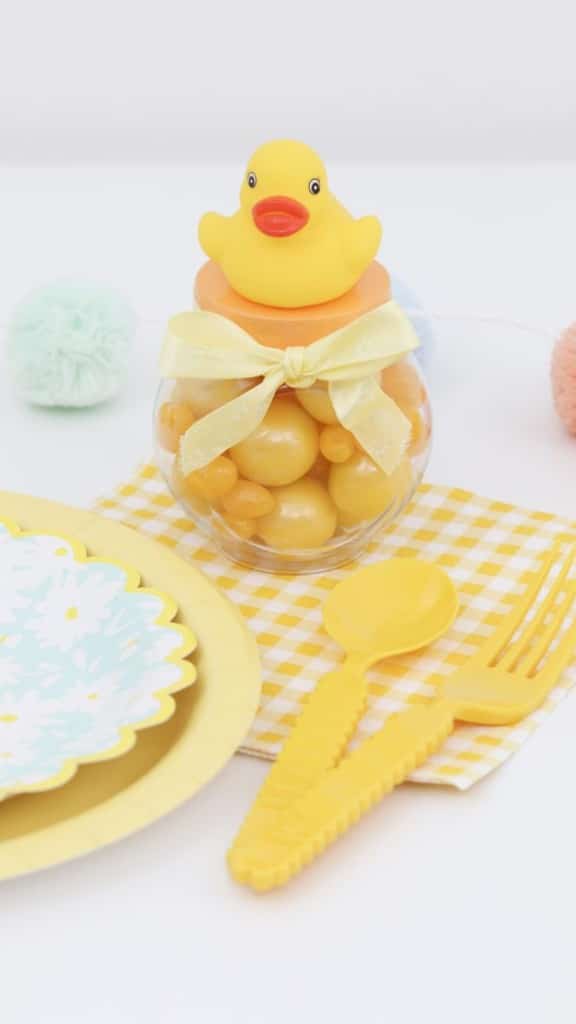 How to Make DIY Mini Candy Jar Party Favors
Materials:
Instructions:
Step 1:
Paint the lid of the jar to complement the jar topper/your party's color scheme. Only paint the top and outside of the lids, not the part that will be inside the jar, to keep the lid food-safe. Let it dry.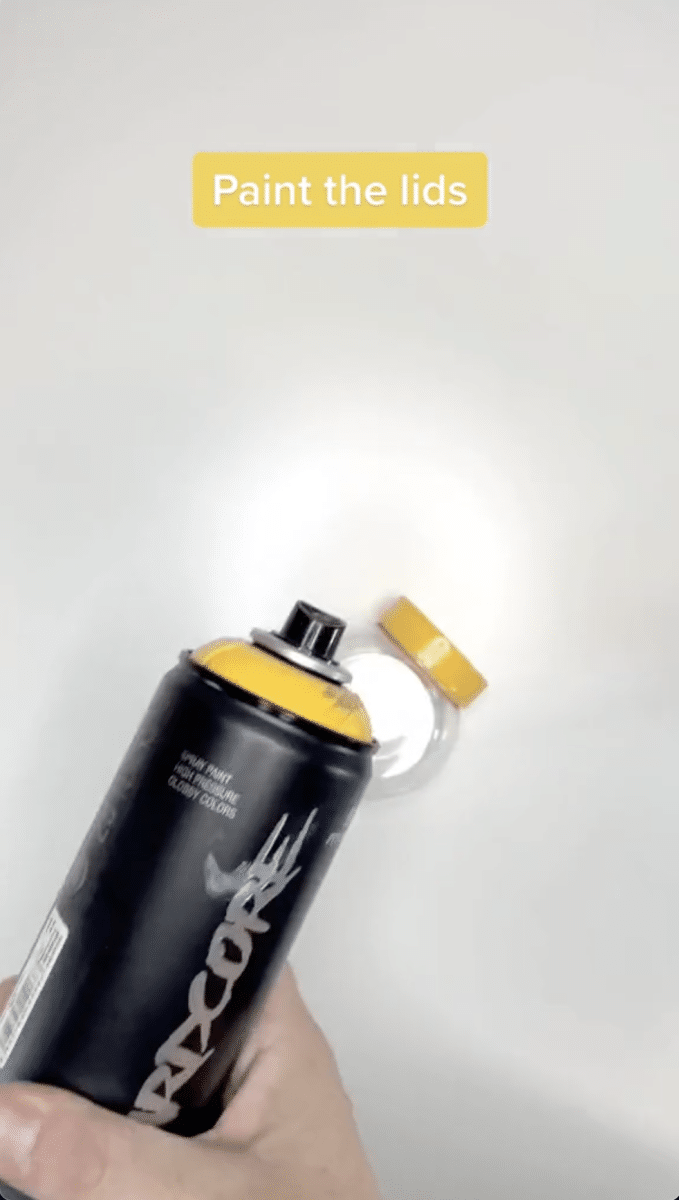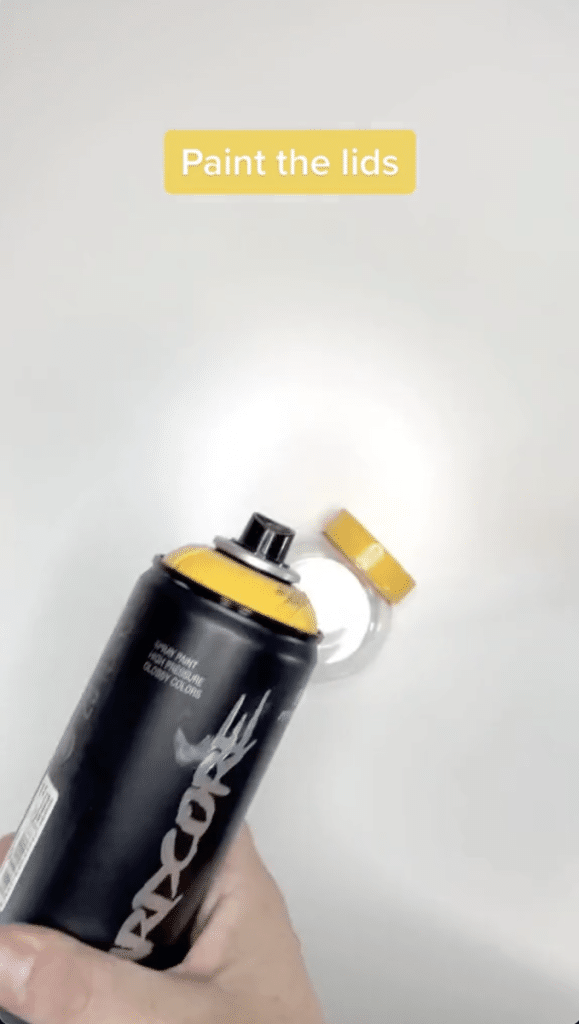 Step 2:
Glue your topper to the painted lid. Depending on what your topper is made of, you can use hot glue or super glue for this.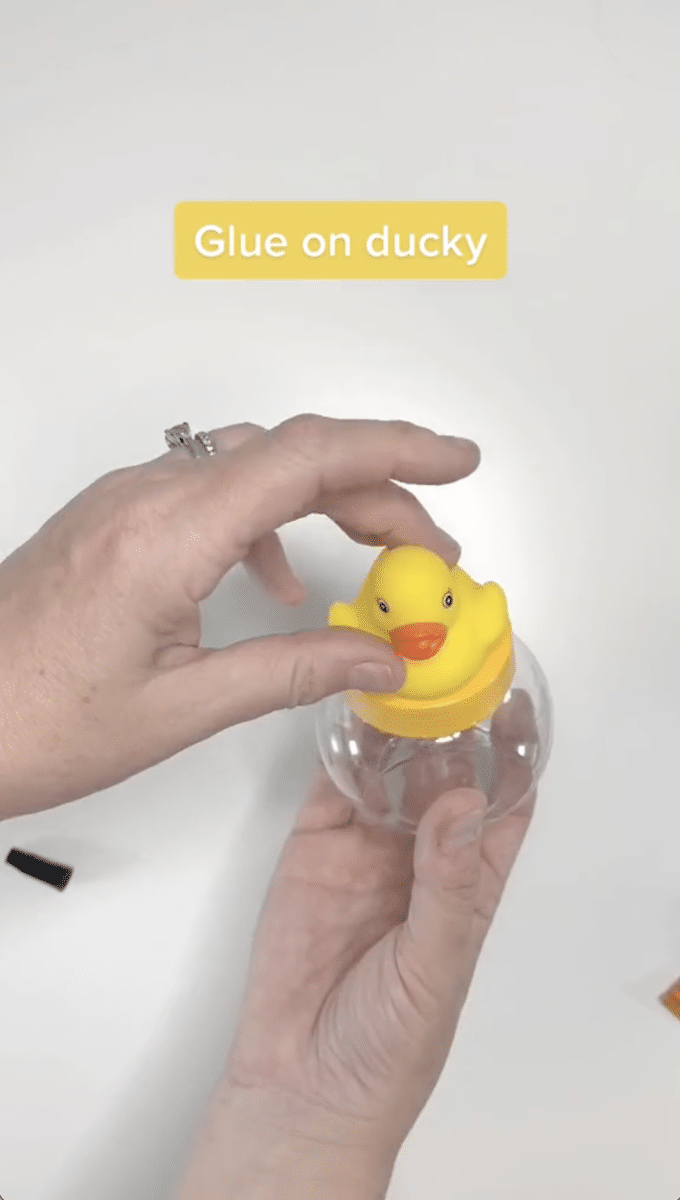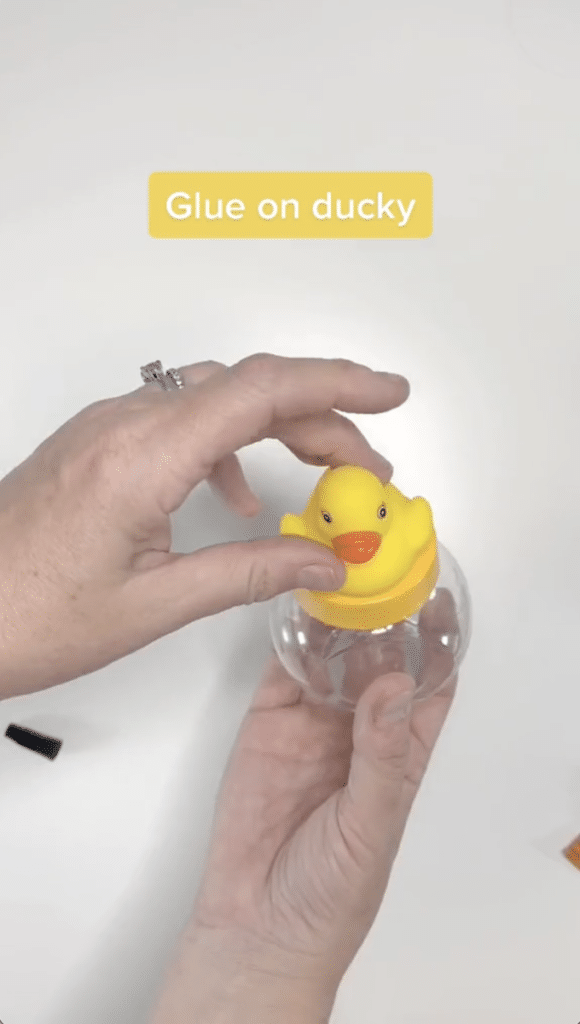 Step 3:
Fill the jar with candy. Choose candy in the party color scheme, or a kind of candy that makes sense for the party theme/topper. You can also use a mix of candies as well.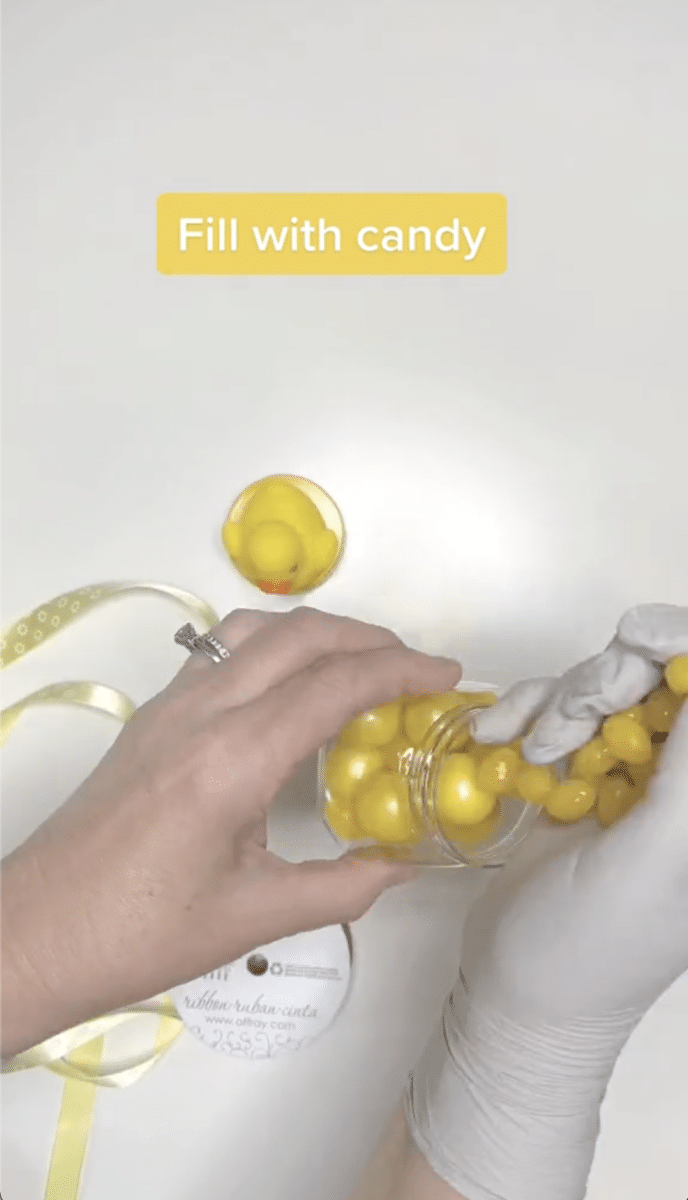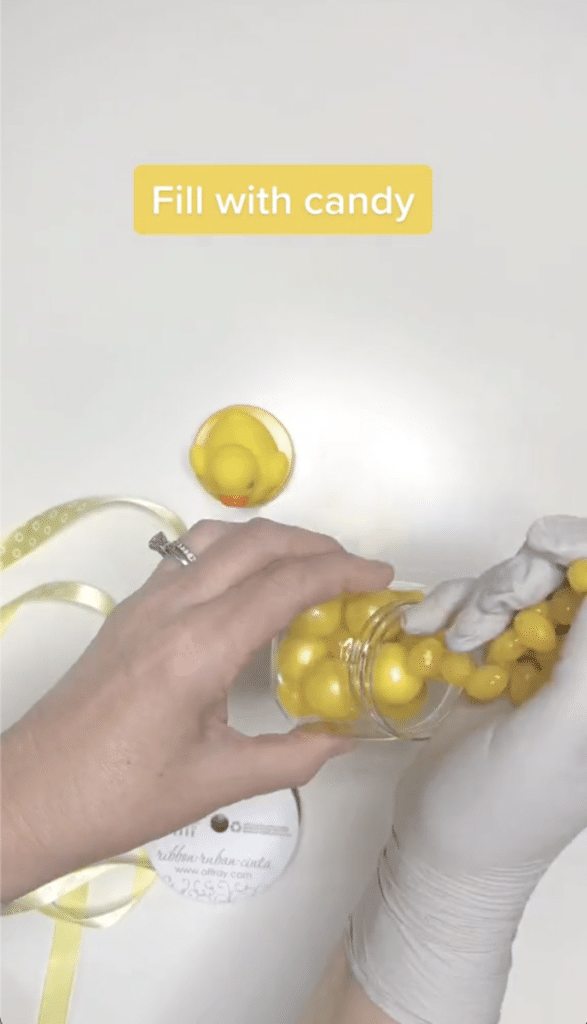 Step 4 (Optional):
Tie a themed ribbon around the top of the mini candy jar for some extra flair!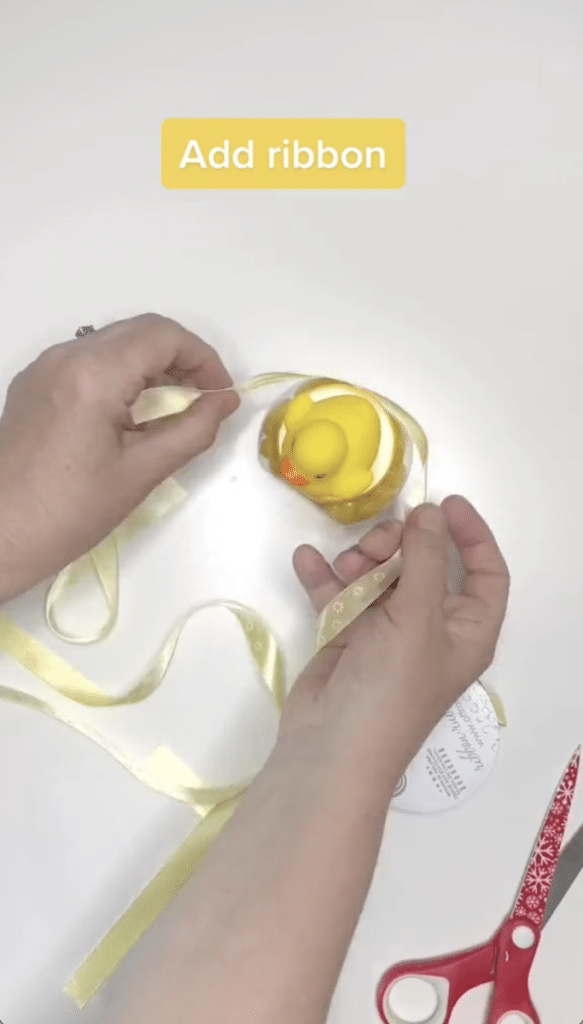 That's it! These favors are so simple to create but guests love how personalized they are for any specific party. Plus, once they finish all the candy inside, they can use the empty jars to hold any number of small trinkets.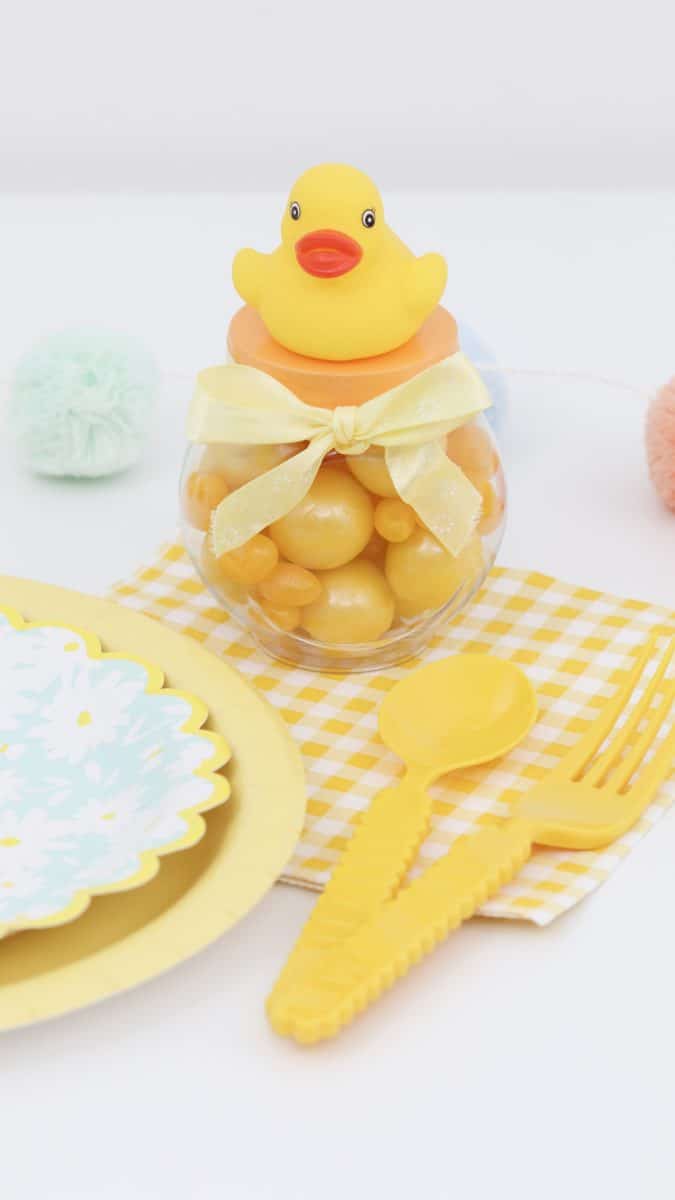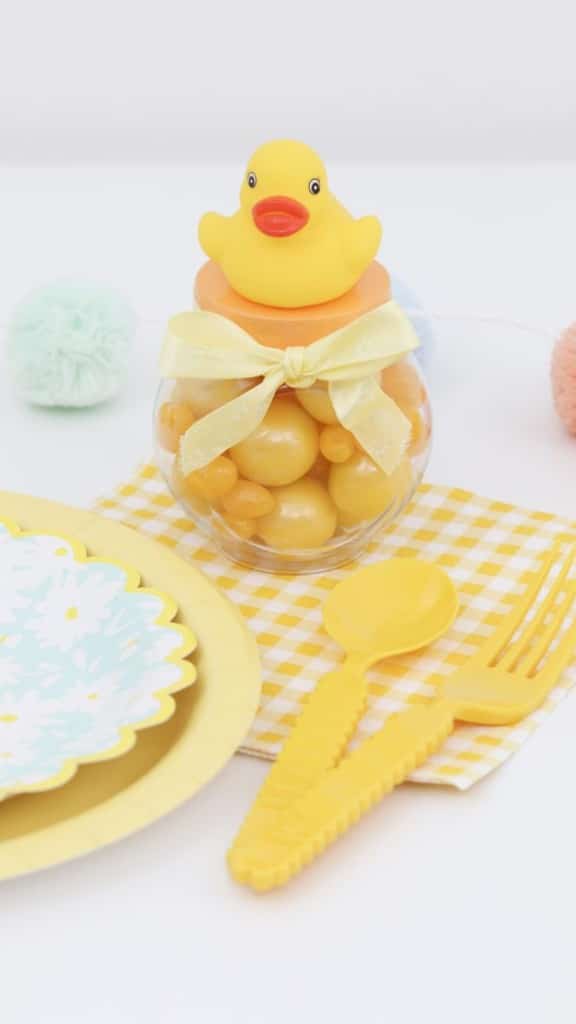 Here's the step-by-step video for this rubber ducky party favor:
Don't forget to check out my Amazon Shop for an easy one-stop-shopping list for the materials you'll need to create these. And don't miss my other posts with tons of ideas for party favors for all different occasions:
Happy Creating!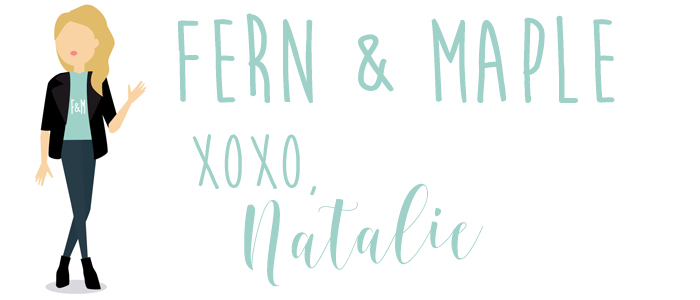 PIN FOR LATER: