Are you looking for fun and unique favor ideas to send your guests home with at the end of a holiday or special occasion party? DIY mini candy jar party favors are an easy, budget-friendly way to make a lasting impression while giving each guest something special to take away. Whether it's a Christmas party, Graduation celebration, Pride Party, or even a wedding, these Party Favors for Holidays and Special Occasions will show your loved ones how much they mean to you!
P.S. For step-by-step instructions on how to make these, click HERE. Also, I have gotten most of my mini candy jar party favor supplies at Dollar Tree, but you can find some alternative supplies for these in my Amazon Shop!
DIY Mini Candy Jar Party Favors for Holidays and Special Occasions
Graduation Mini Candy Jar Party Favors
I made these adorable graduation-hat favors for a Baseball-Themed Graduation Party I recently styled. I decided to fill them with red sour candy to match the school colors I used throughout the party.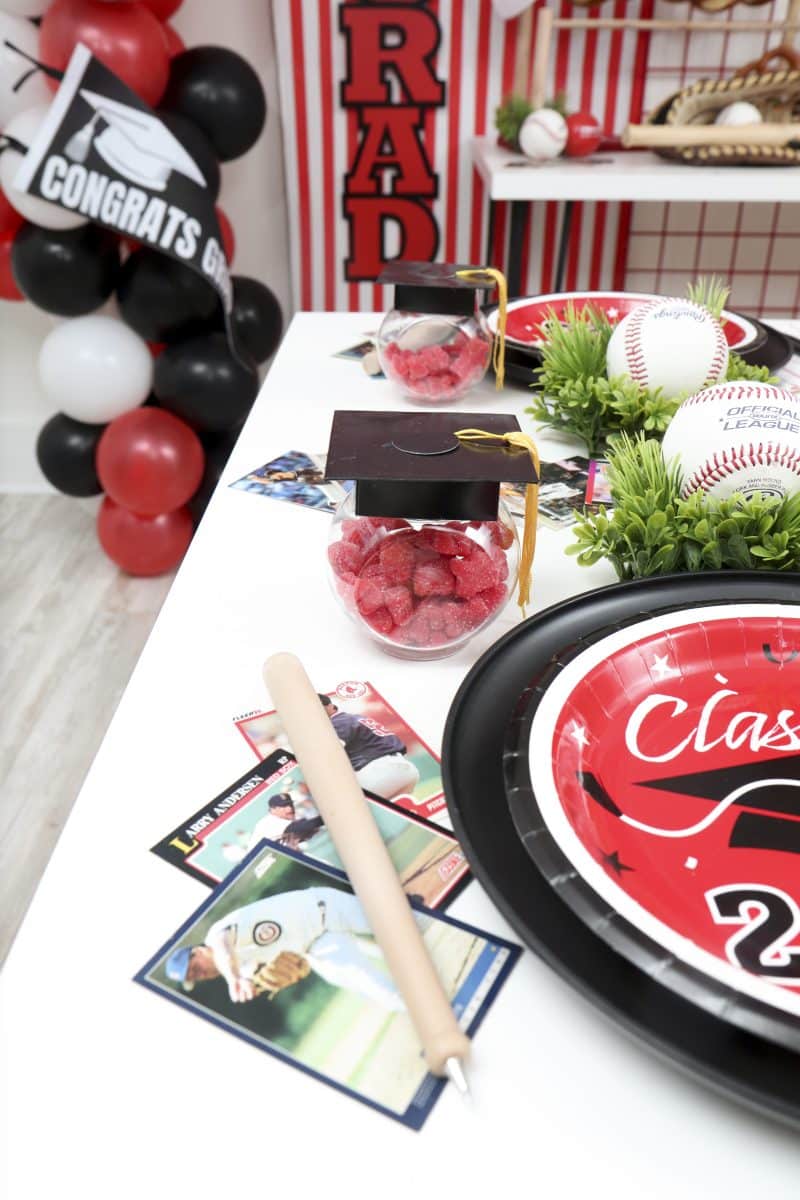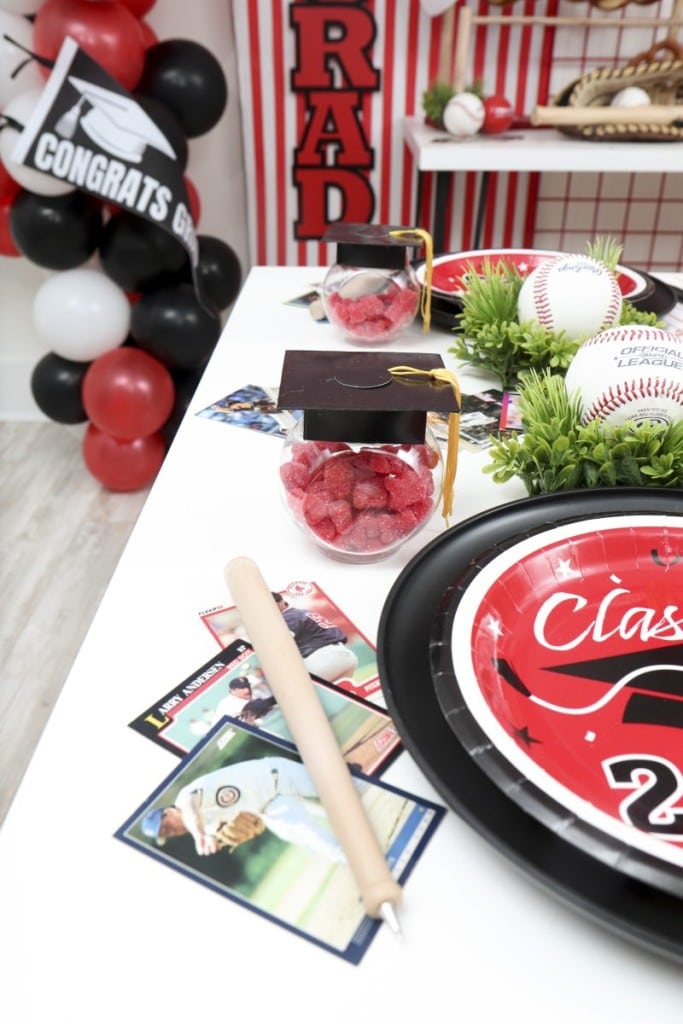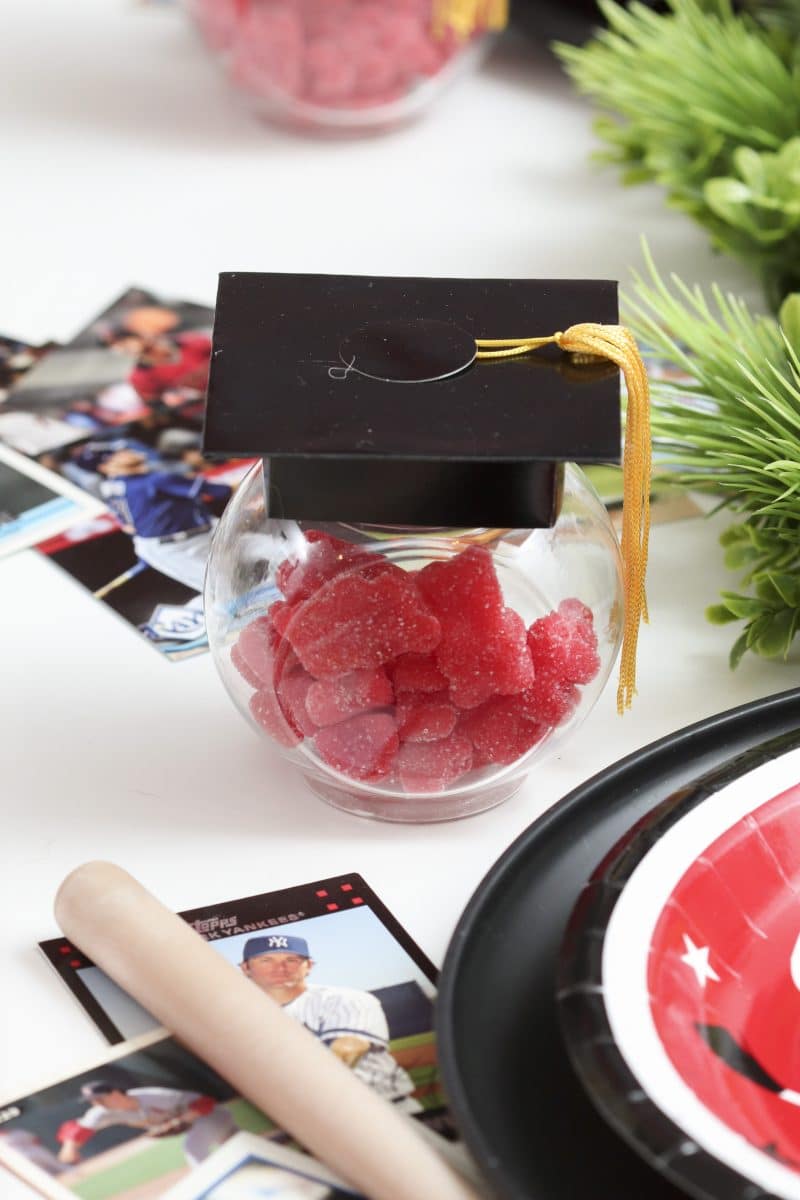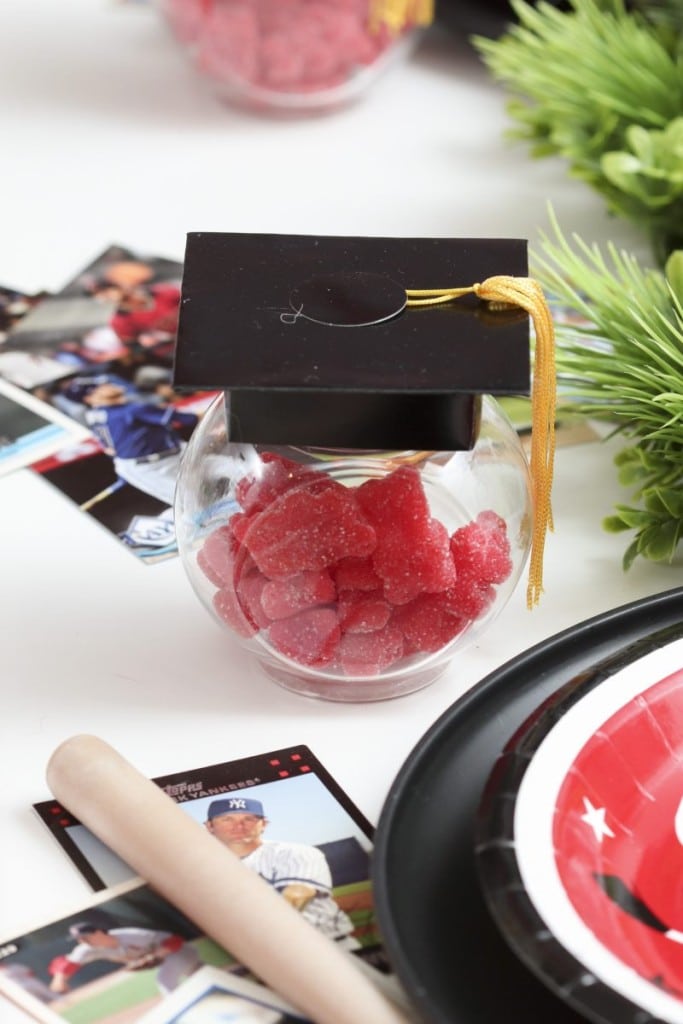 Pride Party Favors
For a colorful Outdoor Pride Party I set up for my neighborhood community, I made these rainbow-layered Pride Party favors. It took a little extra time to layer the different candy colors in the mini candy jars, but the rainbow results were so worth it!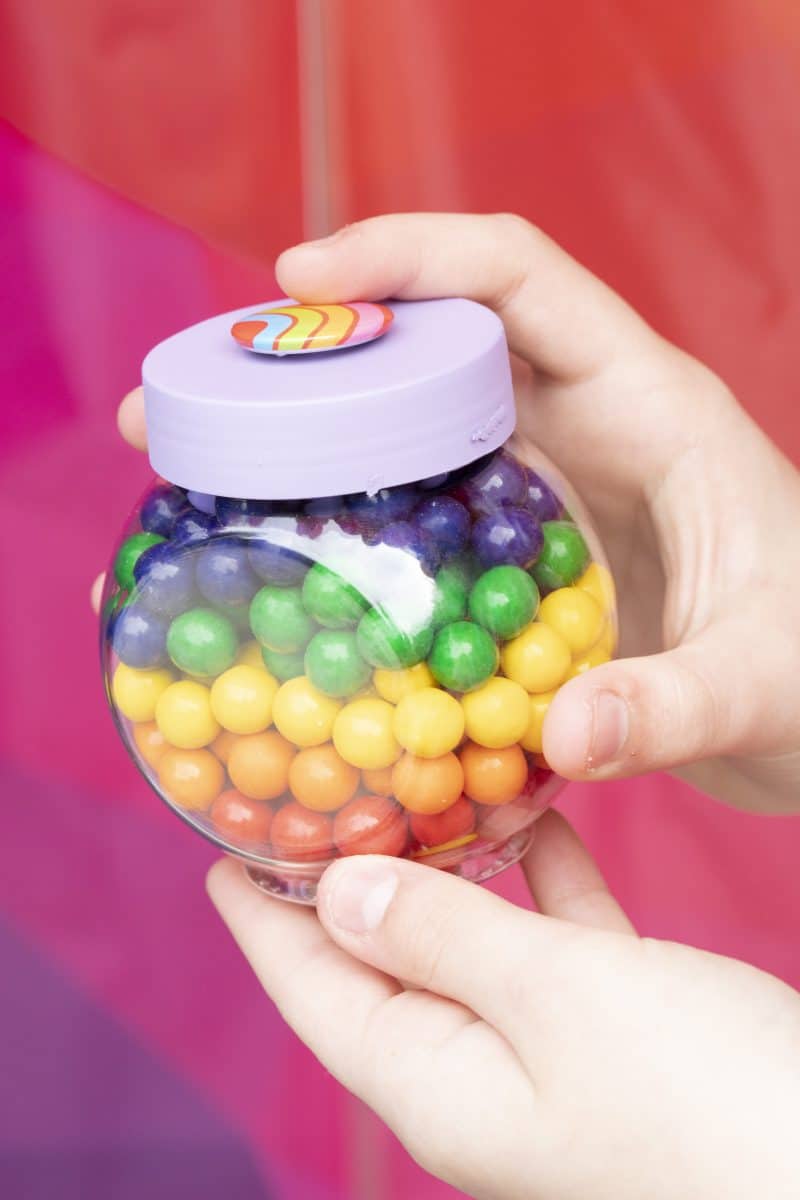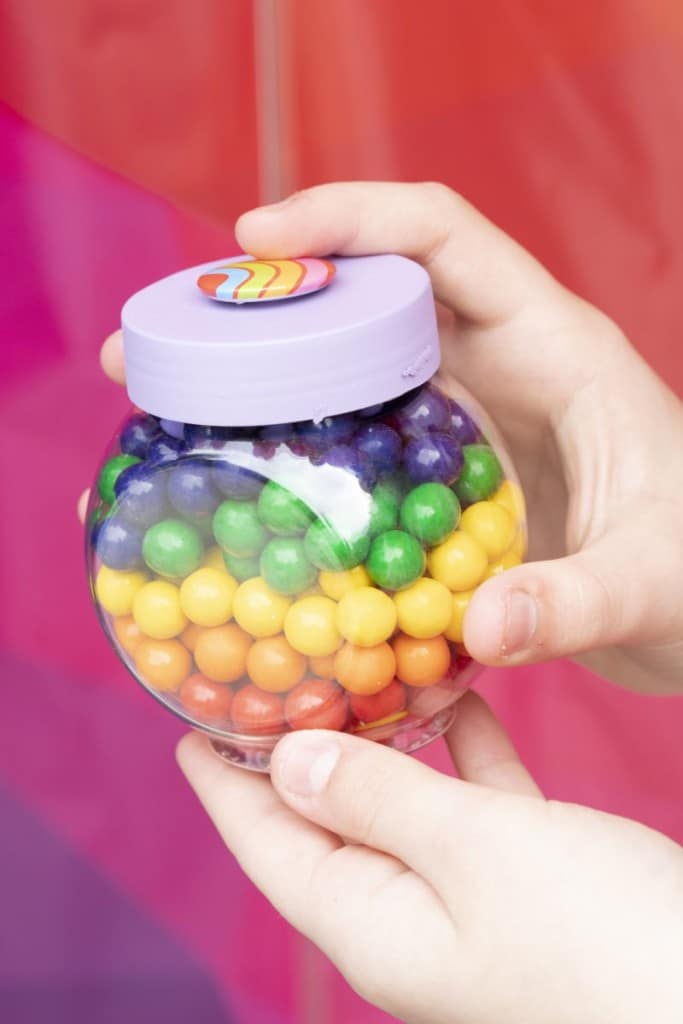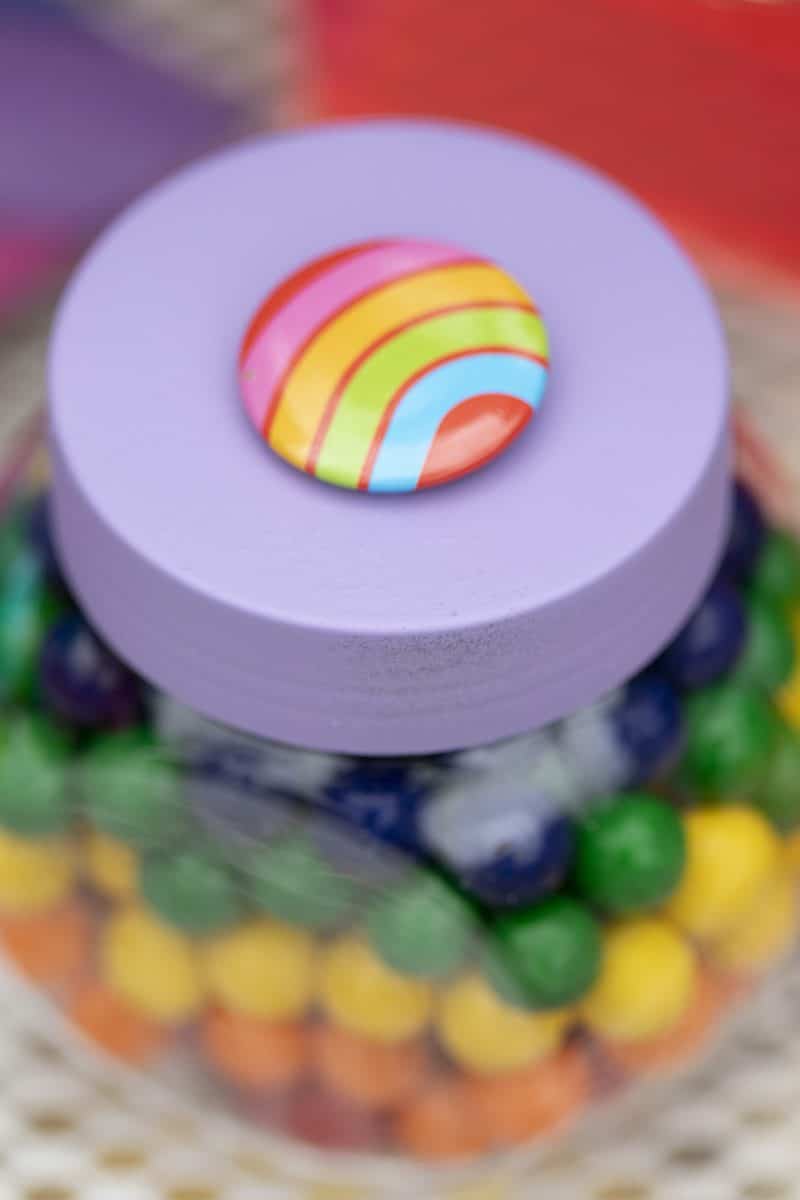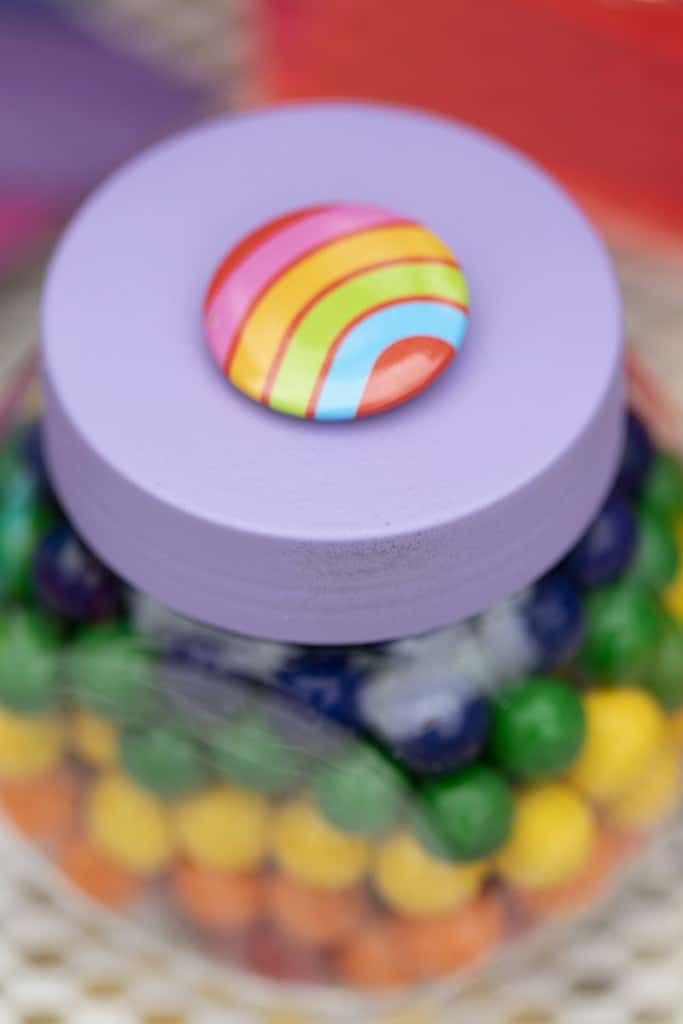 Bunny Butt Easter, Baby Shower, or Alice in Wonderland Favors
These silly and sweet bunny butt favors are perfect for Easter, but they could also work for Baby Showers or Alice in Wonderland Parties! You can easily customize them for whichever occasion by changing the color of the lid and candy and using different ribbons.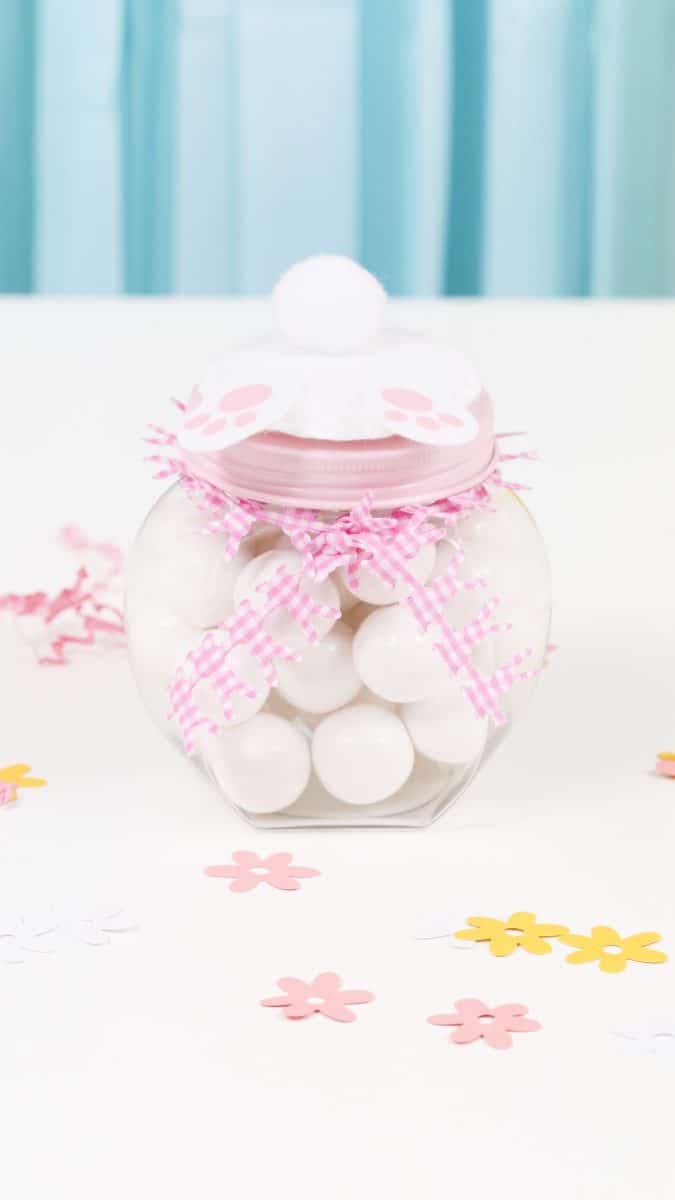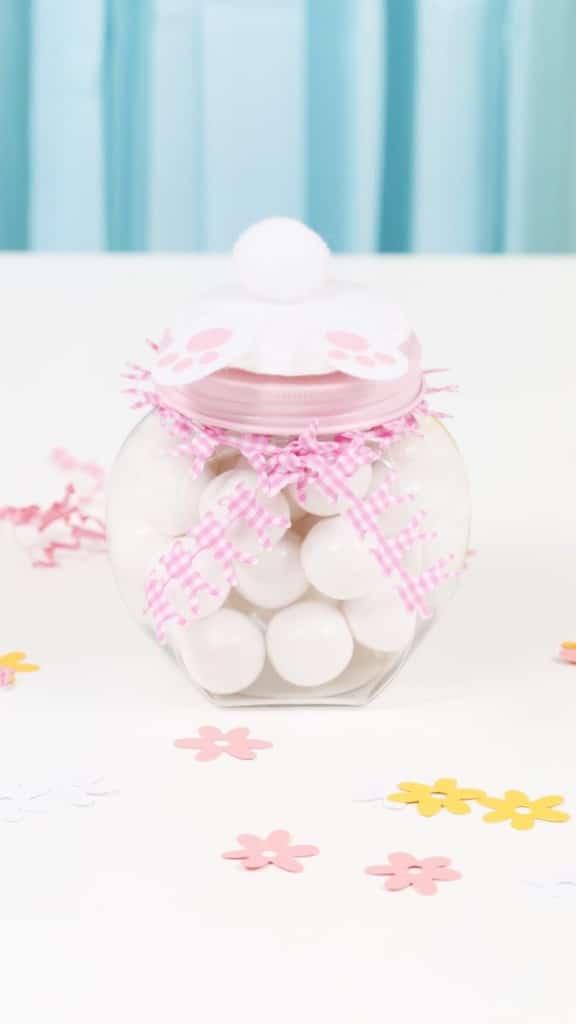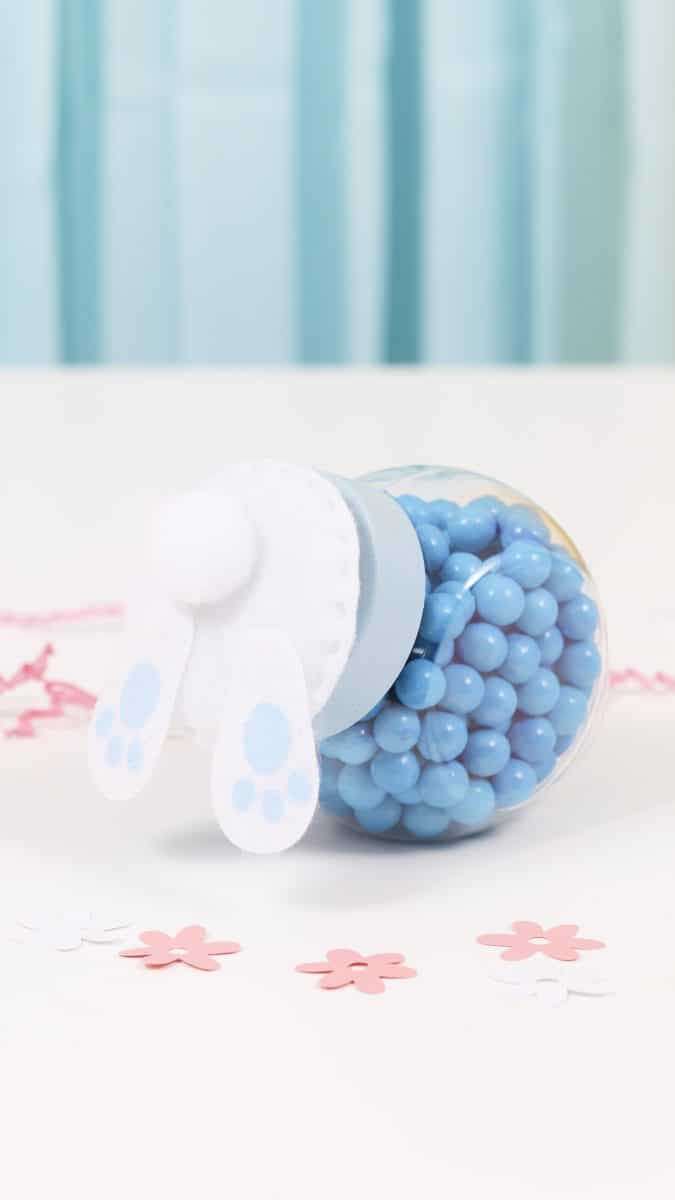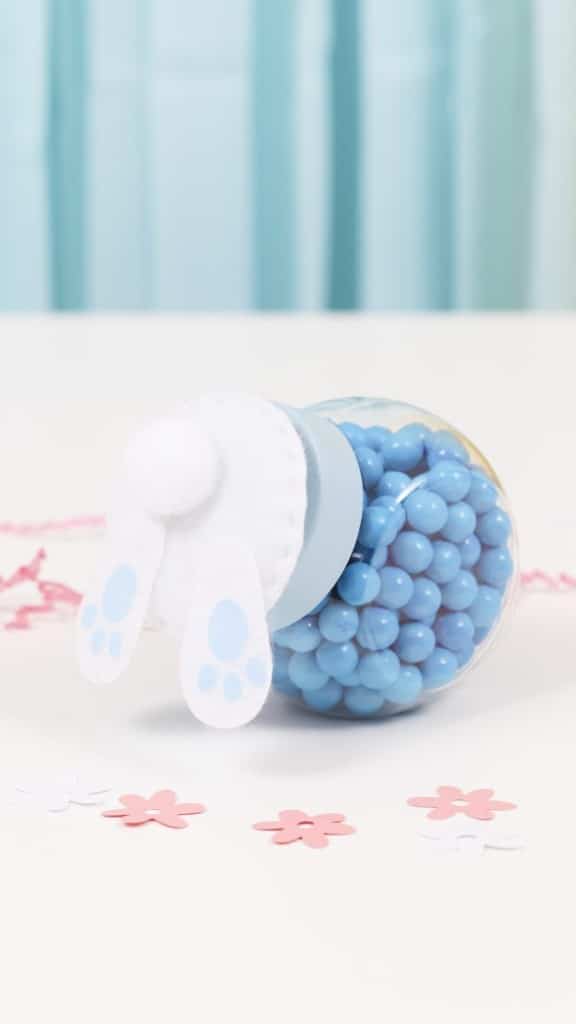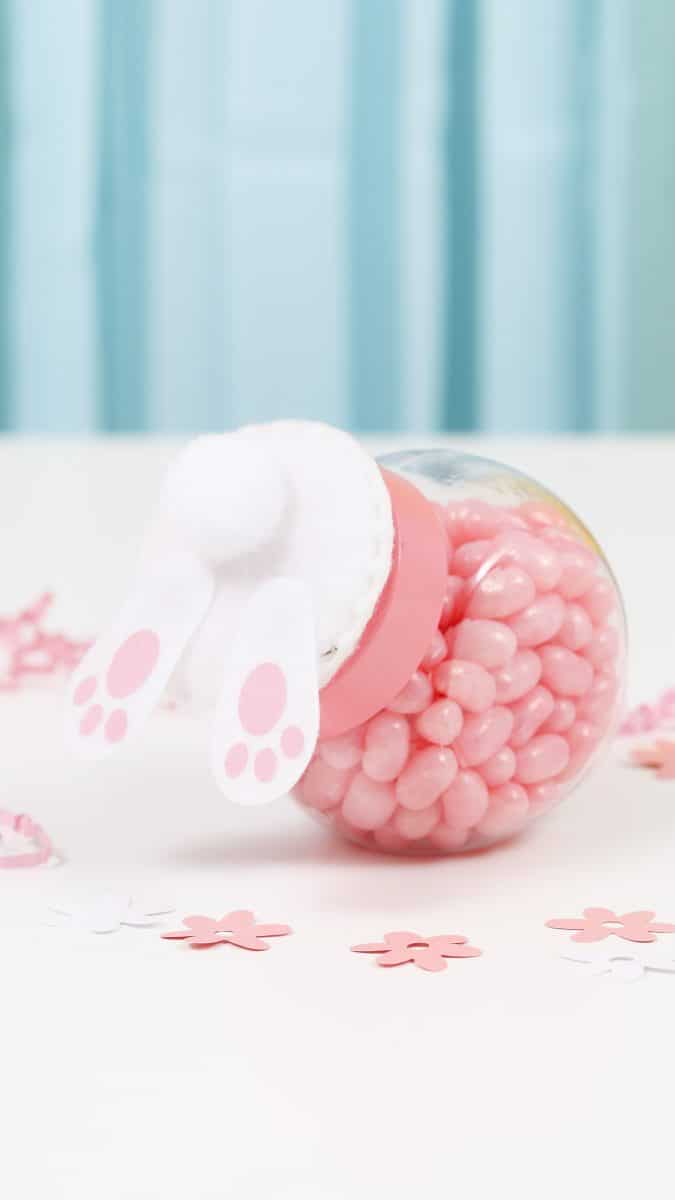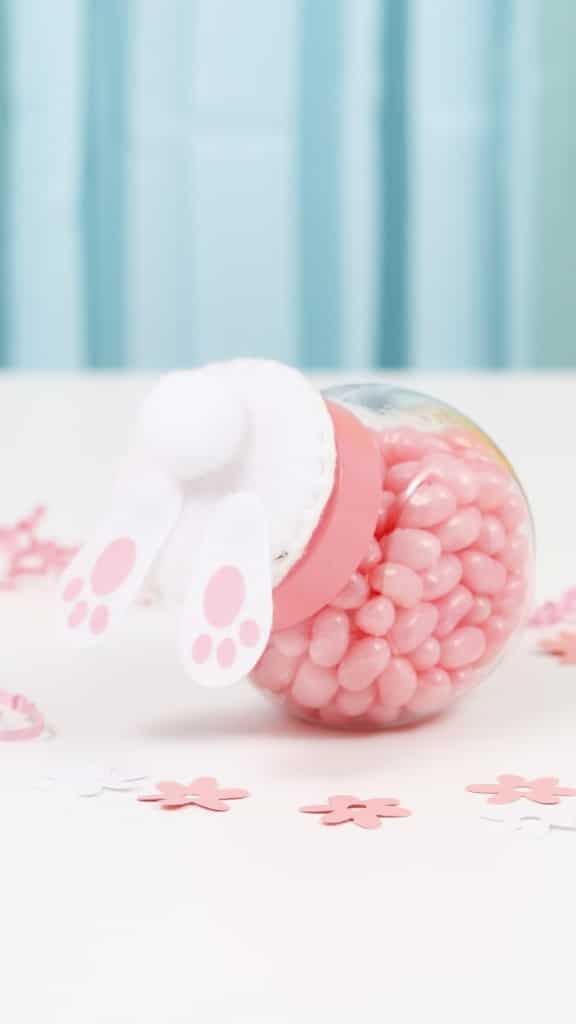 Lilo and Stitch Christmas Stitch Favors
Adding a mini Santa Hat, a mini wreath, and mini jingle bells to a Stitch figurine made the perfect mini candy jar favor topper to match the Holiday Stitch partyware!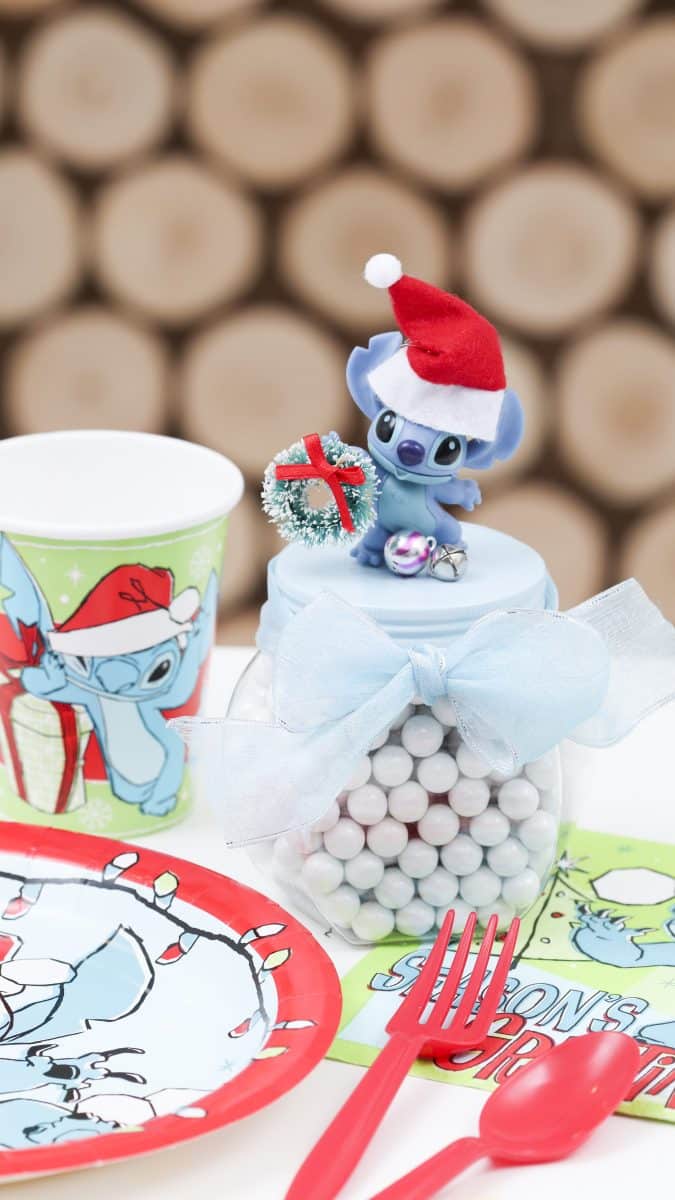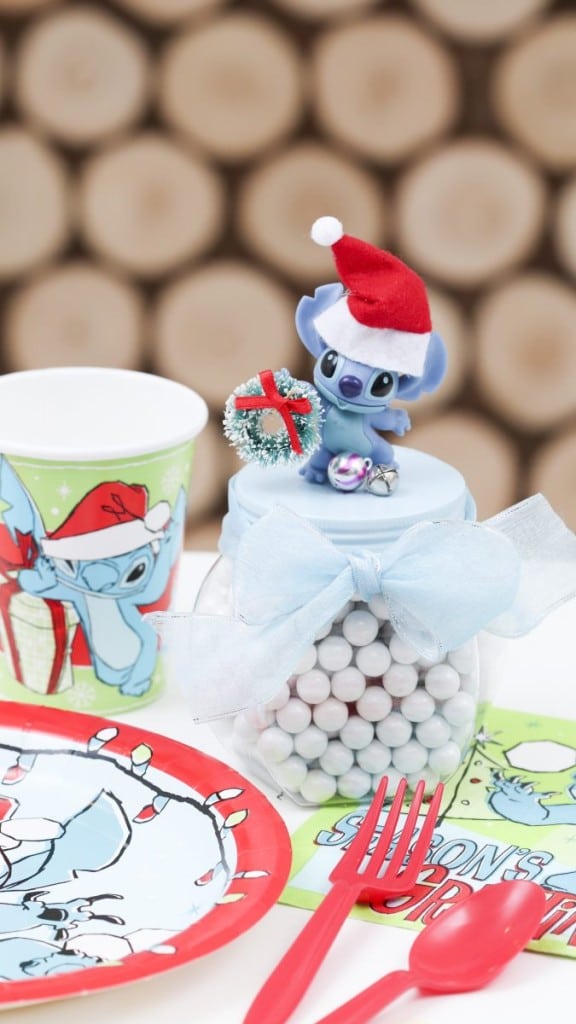 Be sure to check out my other posts for tons more mini candy jar favor ideas for all occasions!
Happy Creating!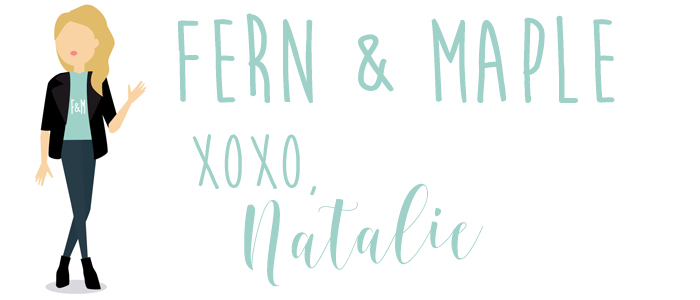 PIN FOR LATER: