If you're the type of person who wants your house to be the scariest on the block this Halloween, I have the perfect Halloween theme idea for you. These Creepy Clown Carnival Halloween Decorating Ideas are sure to give passersby and trick-or-treaters a fright. Read on to see how I turned my driveway into a haunted carnival of terror!
How to Decorate your Home for Halloween like a Creepy Clown Carnival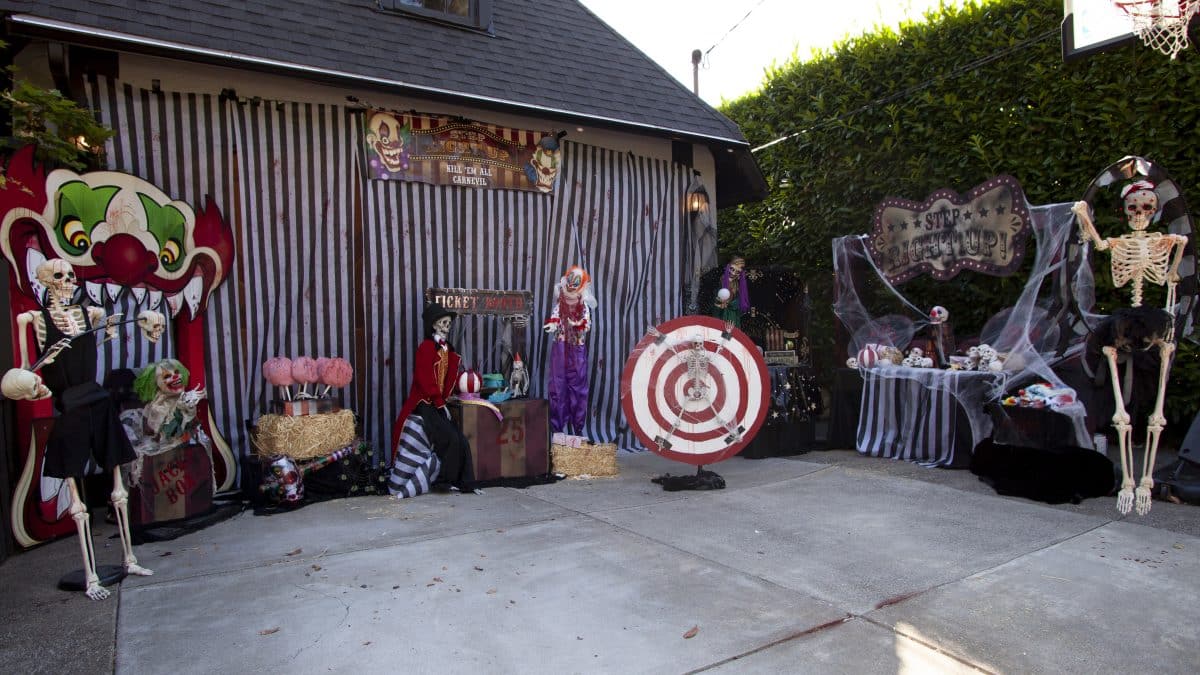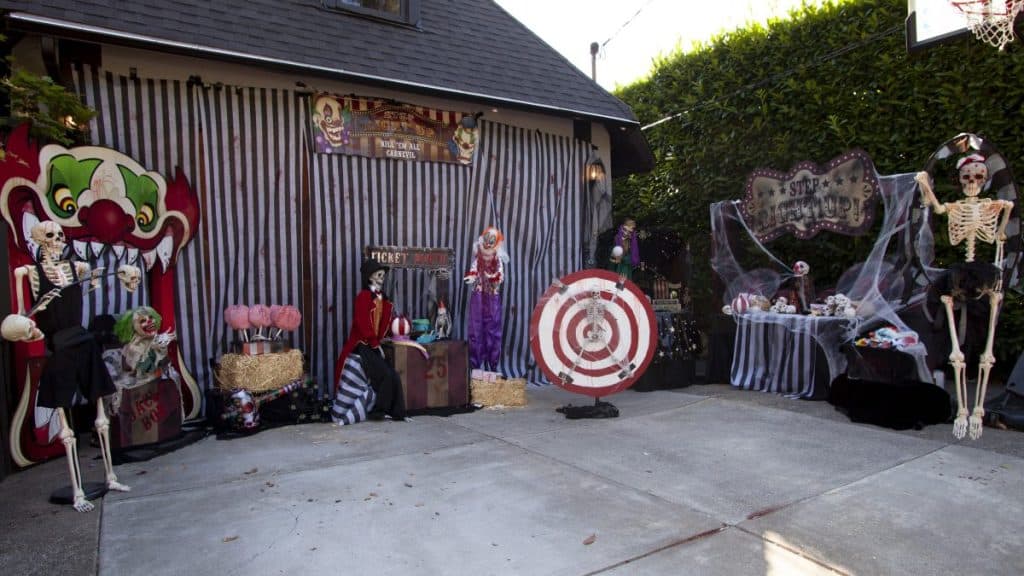 As an OTC blogger, I received compensation and/or products in exchange for my styling and crafting services. As always, all project ideas and any opinions expressed here are my own.  For further information on our disclosure policy please check out our disclosure page.
Backdrop & Ticket Booth
First, I set up a blood-splattered black-and-white-striped tent backdrop over my garage. On top of it, I added a creepy clown carnival banner inviting guests to "Step Right Up" to the "Kill 'Em All CarnEVIL". Very inviting, don't you think?!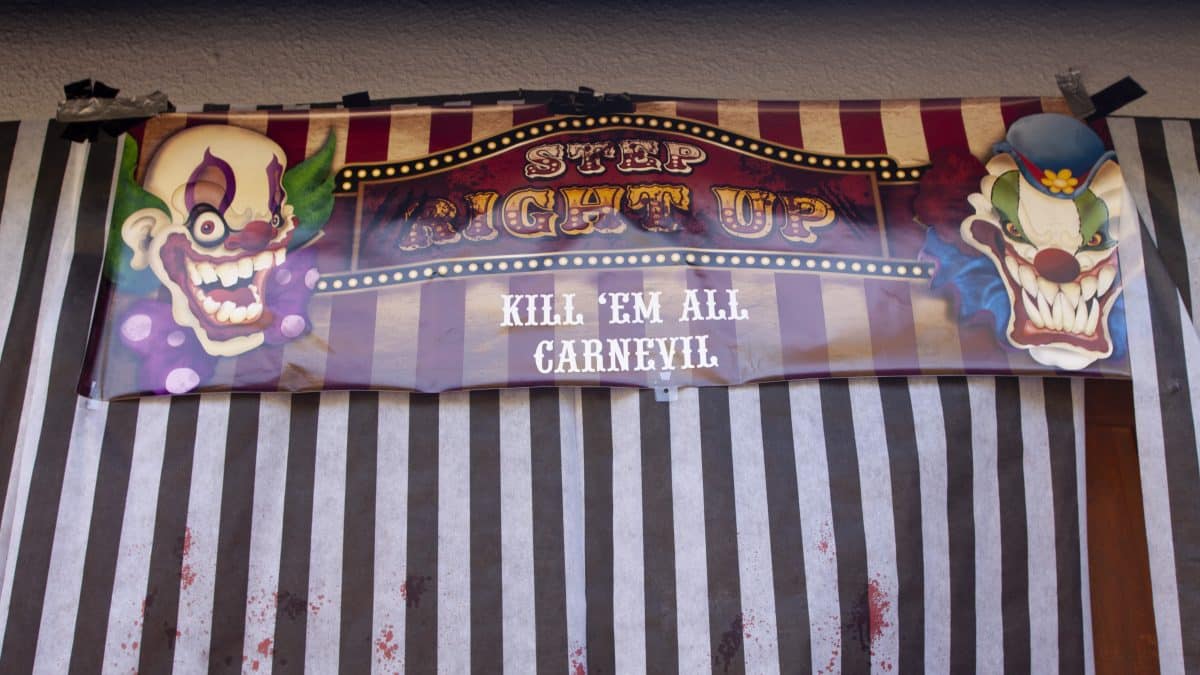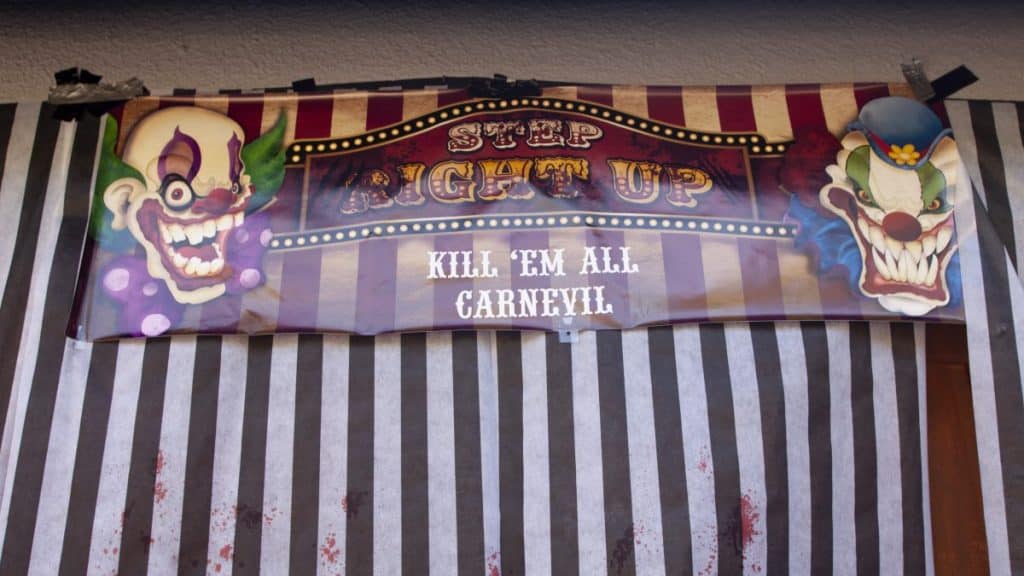 Below the banner, I set up a ticket booth, complete with creepy clown ticket master and his skeleton and skeleton monkey assistants.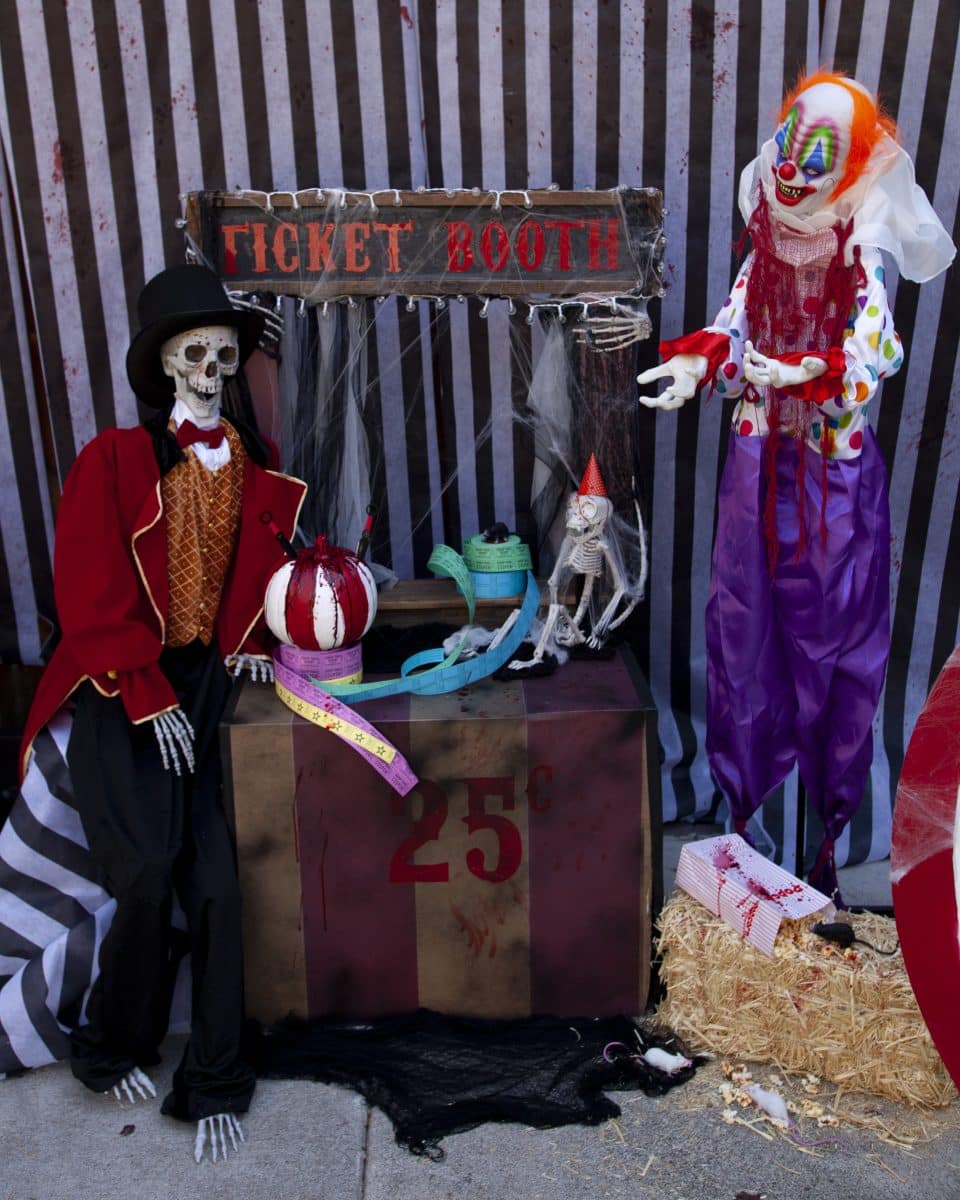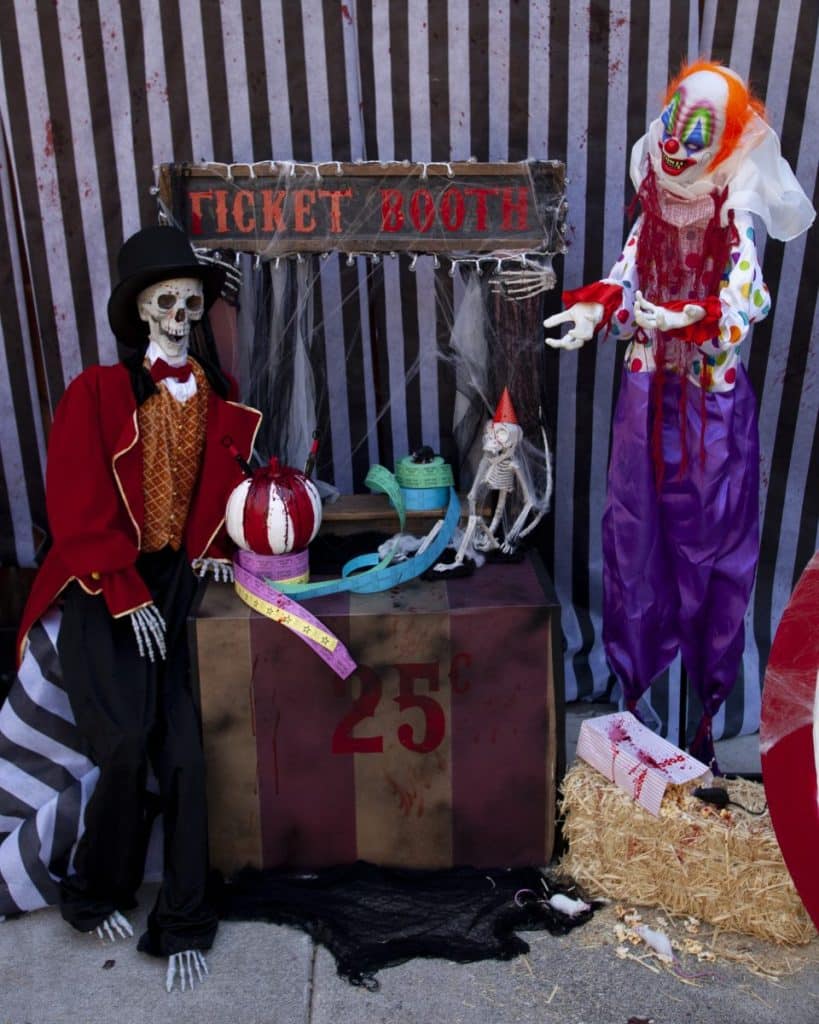 Spooky Snacks
Next, I set up a spooky faux snack station, with blood-splatterd spider-ridden "rotten" cotton candy, guarded by the scariest jack-in-the-box I've ever seen. Even if these snacks were edible, do you think anyone would actually be brave enough to grab one?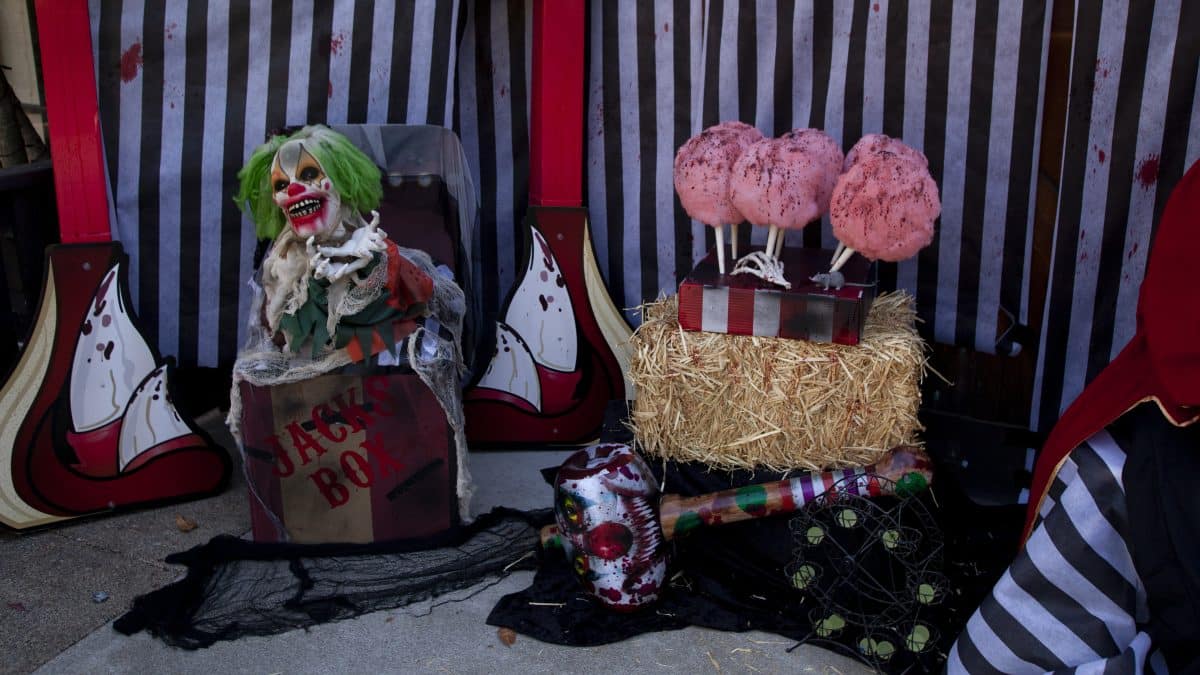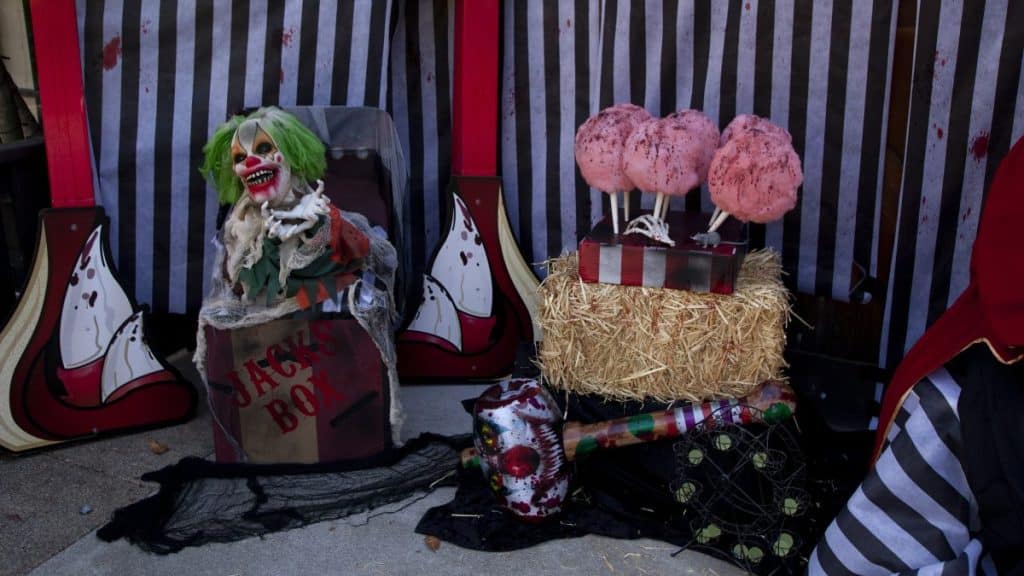 There was also blood-soaked popcorn strewn around, that my evil faux rat props were quite fond of.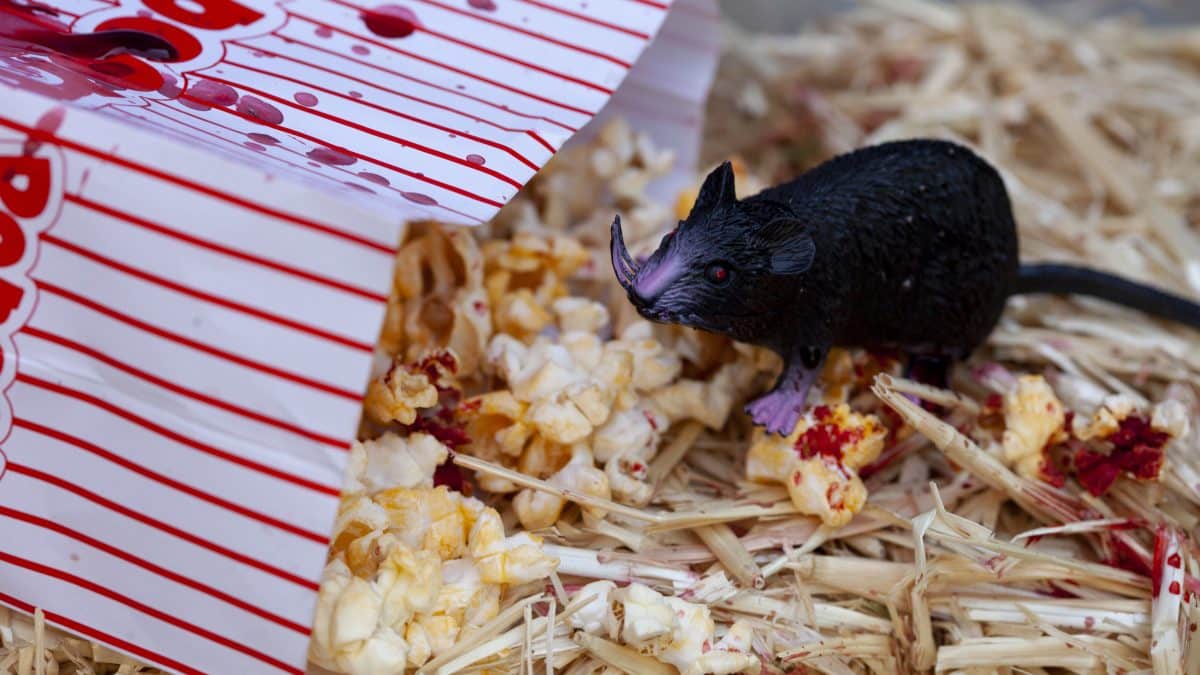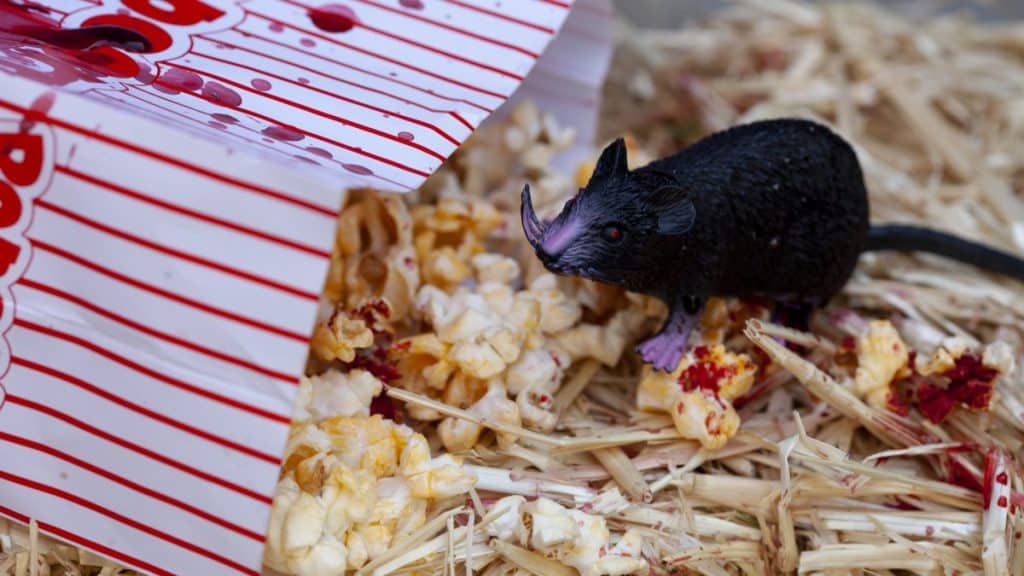 Creepy Clown Carnival Games & Entertainment
There is no carnival without games and entertainment. For this carnival, I set up a spiderweb-covered game table with a DIY painted clown skull carny. Additionally, there were skeleton performers – a strong man, a knife-throwing victim, and a trapeze artist! Finally, I added a creepy clown carnival fortune teller in the back, beckoning brave guests to hear their dark futures.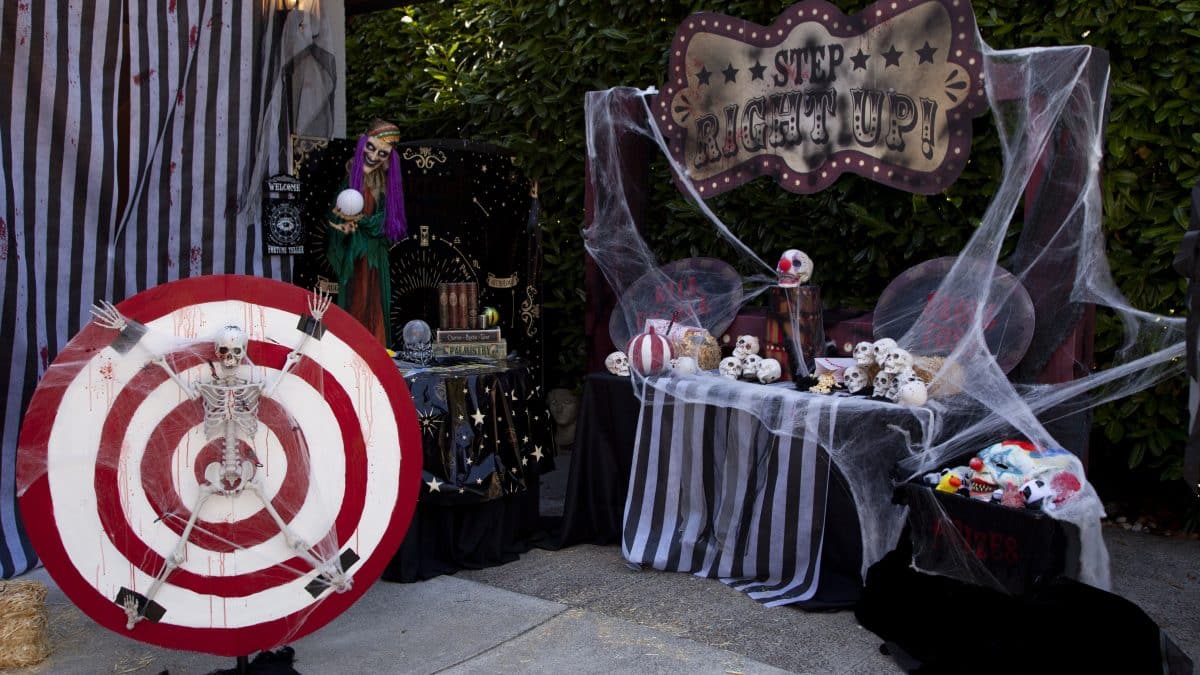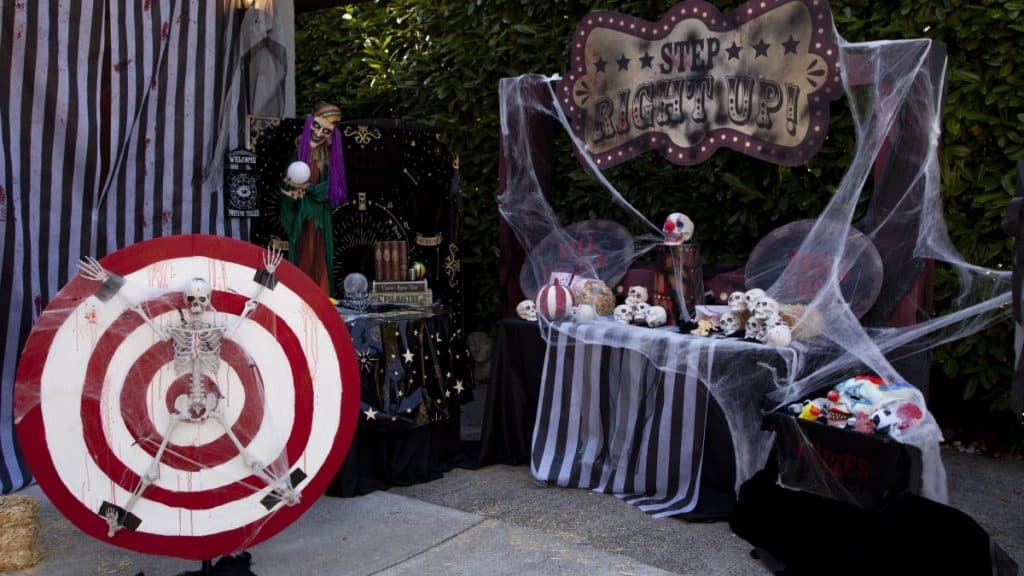 You can get tons of additional details for this Creepy Clown Carnival Halloween Party, as well as shop for everything you need to create it yourself on Fun365 at Oriental Trading. Everything you need to See It, Shop It and Make It with the click of a button!
Looking for Halloween decorating ideas that are a bit less scary and a bit cuter? Check out my Jack-o-Lantern Themed Halloween Trick-or-Treat Station!
Happy Partying!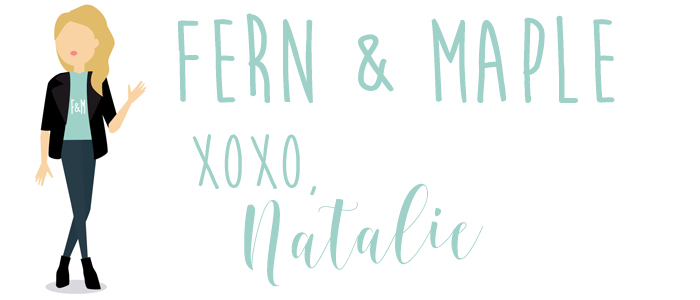 PIN FOR LATER: