Want to be the best-looking house on the block this Halloween? This big-impact giant Spider's Web Halloween Front Porch will have trick-or-treaters shrieking as they risk getting trapped in a sticky spider's web to get their candy! Read on to see how I set it all up.
How to Create a Spider's Web Halloween Front Porch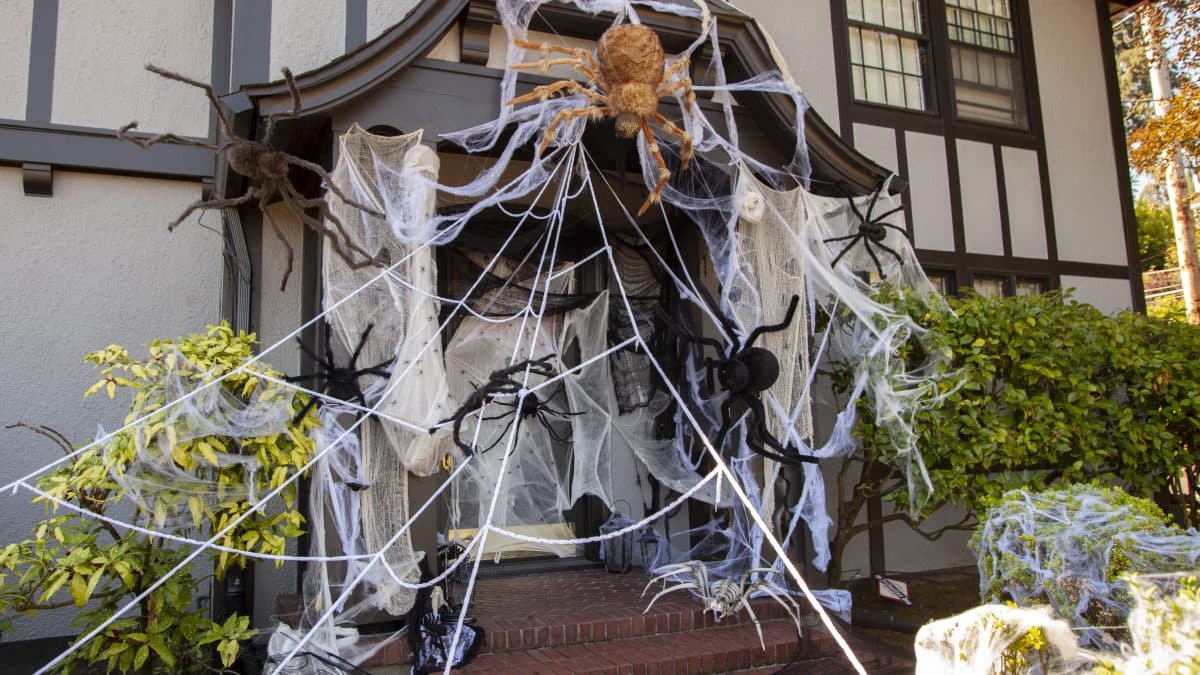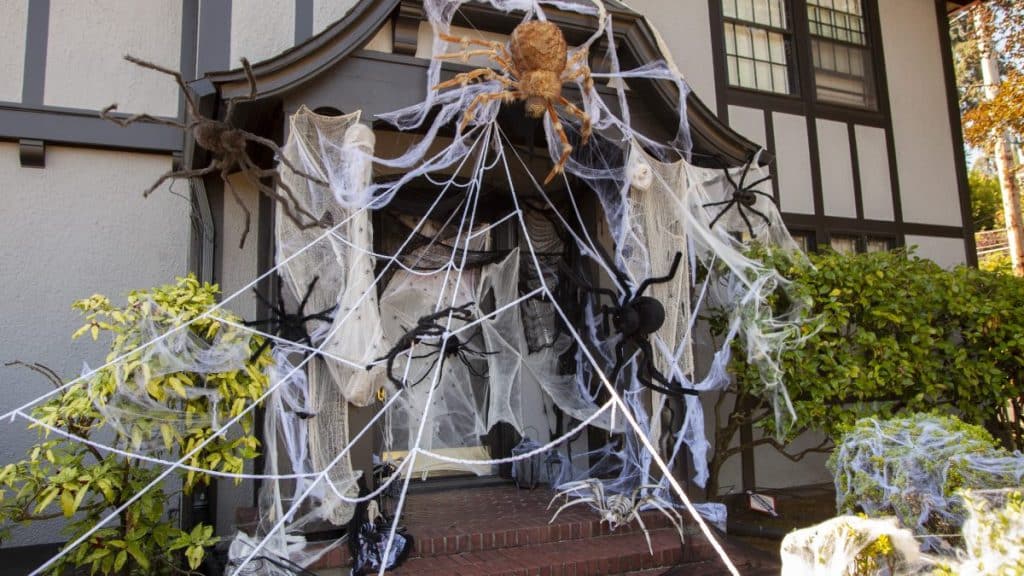 As an OTC blogger, I received compensation and/or products in exchange for my styling and crafting services. As always, all project ideas and any opinions expressed here are my own.  For further information on our disclosure policy please check out our disclosure page.
I got my supplies from OTC's awesome Halloween collection. However, if you prefer Amazon, you can find many similar or alternative products in my Amazon Shop.
Spider's Web
First, I used a variety of materials to create spider webs all over the porch and the nearby bushes. Using more than one texture and color of webbing adds interest and dimension. I strung and draped them from every nook and cranny on the porch, and tried to make them look as organic as possible. Don't forget to leave a path to the front door for trick-or-treaters, though!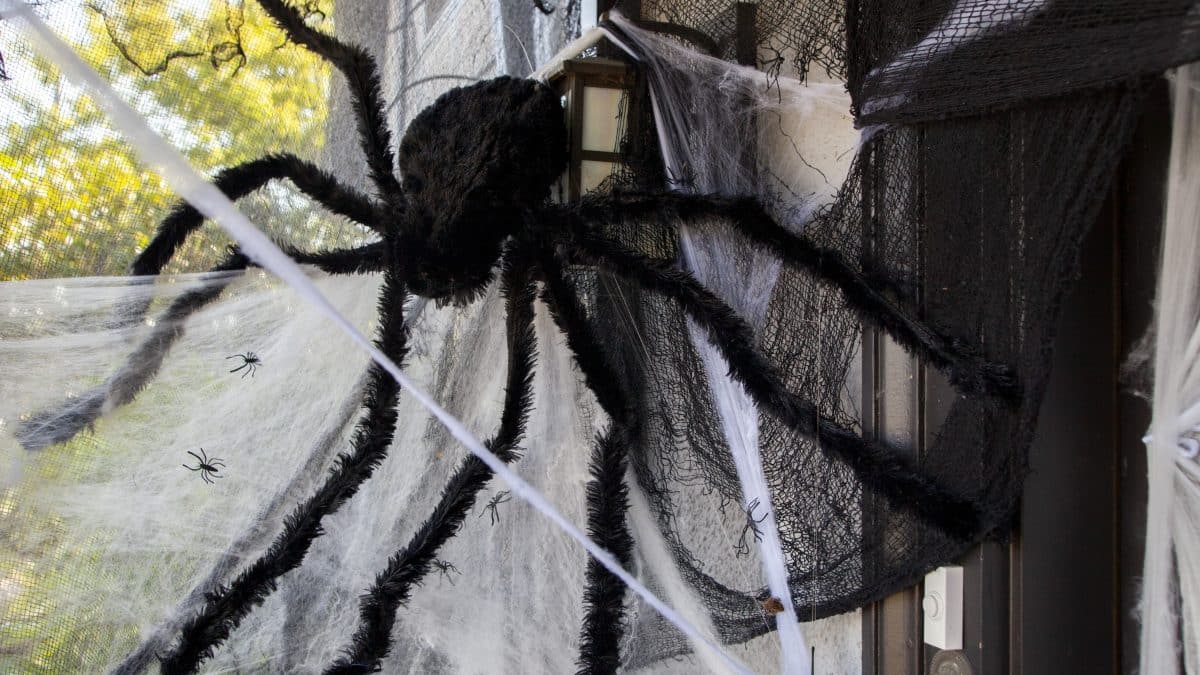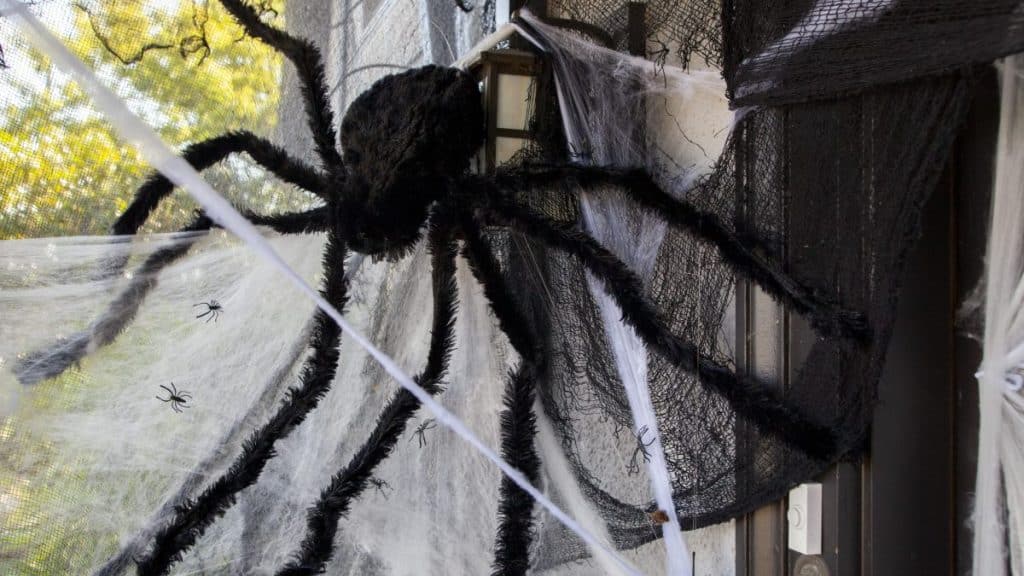 Spiders
Then, it was time to add the creepy crawlies. The spiders! My main focus was the GIANT spider at the top of the porch, overlooking the rest of the decorations. Underneath, I added tons of spiders in different colors and sizes, spread throughout all of the webs. I even placed a skeleton spider on the steps to greet guests – it is Halloween, after all.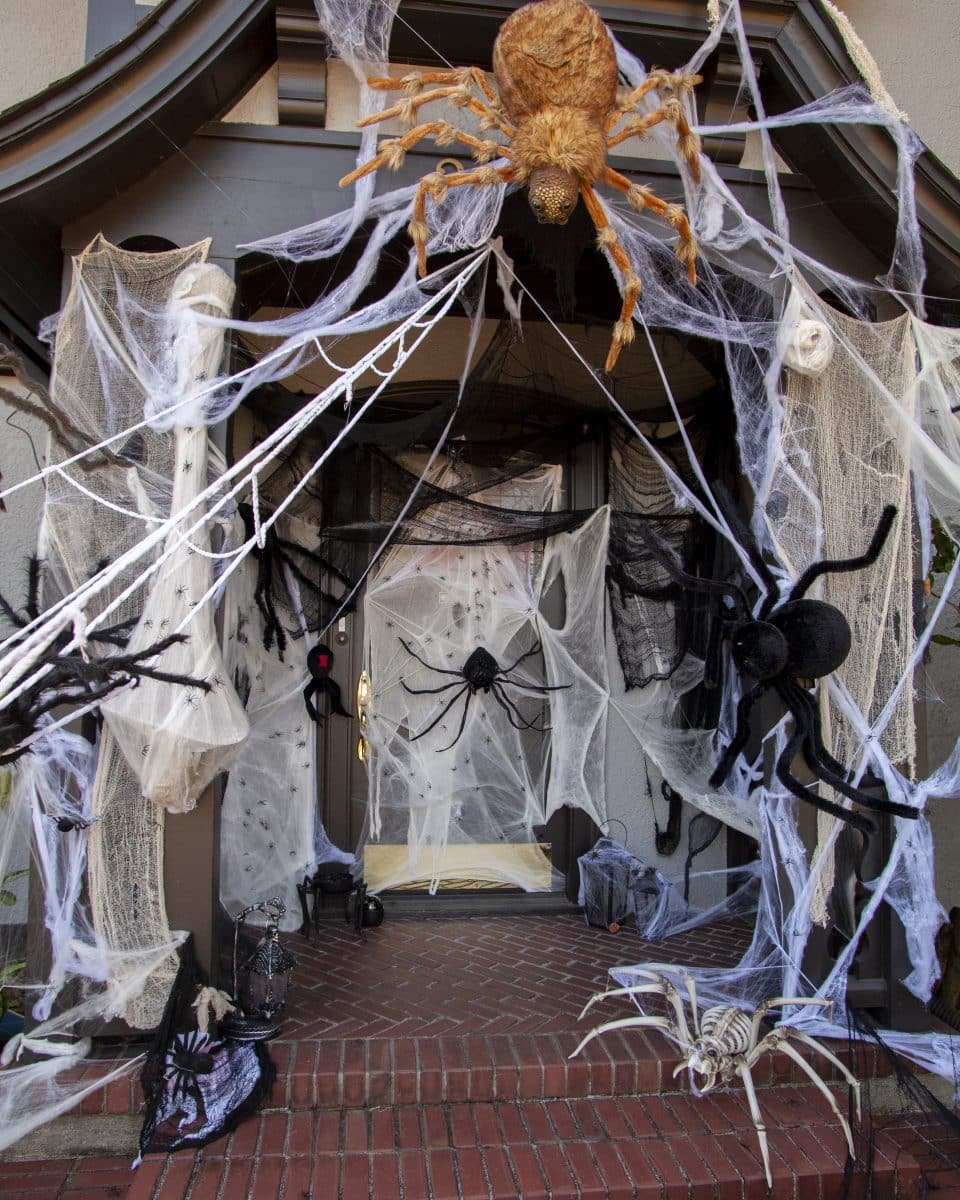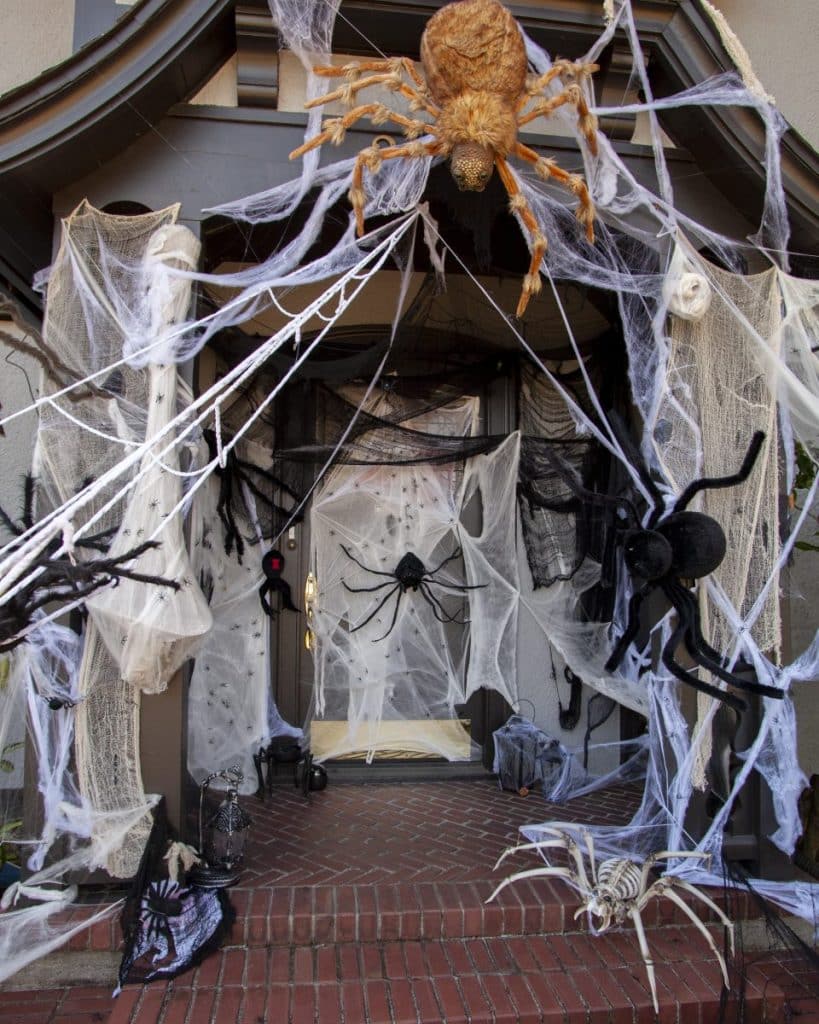 Lighting
The final piece of this Spider's web Halloween front porch was lighting – I wanted this set up to be seen in the dark on all Hallow's Eve, but didn't want to use my bright front porch lights – not really the vibe I was going for. So I added lanterns with faux candles to provide a creepy flickering glow to the whole display. In addition to Halloween-themed skeleton lanterns, I wrapped regular black lanterns in spider webs and faux spiders to match the theme.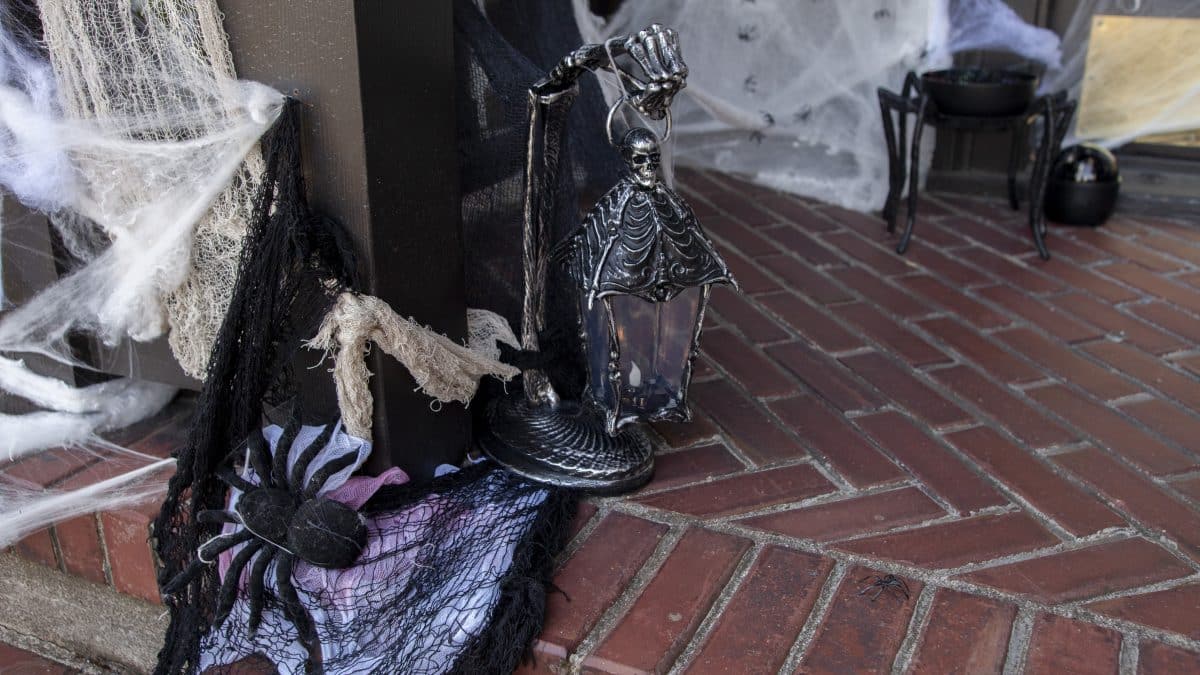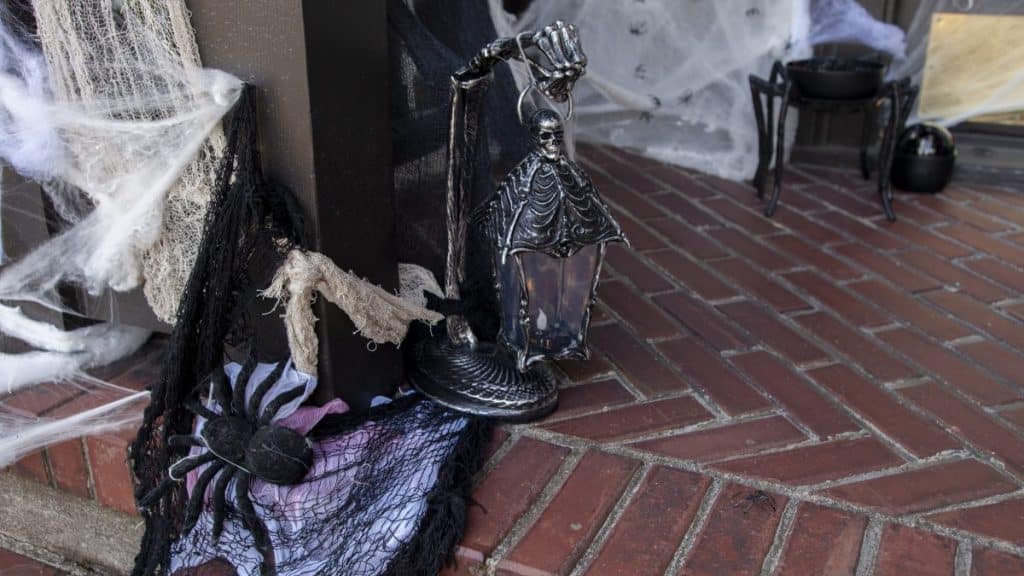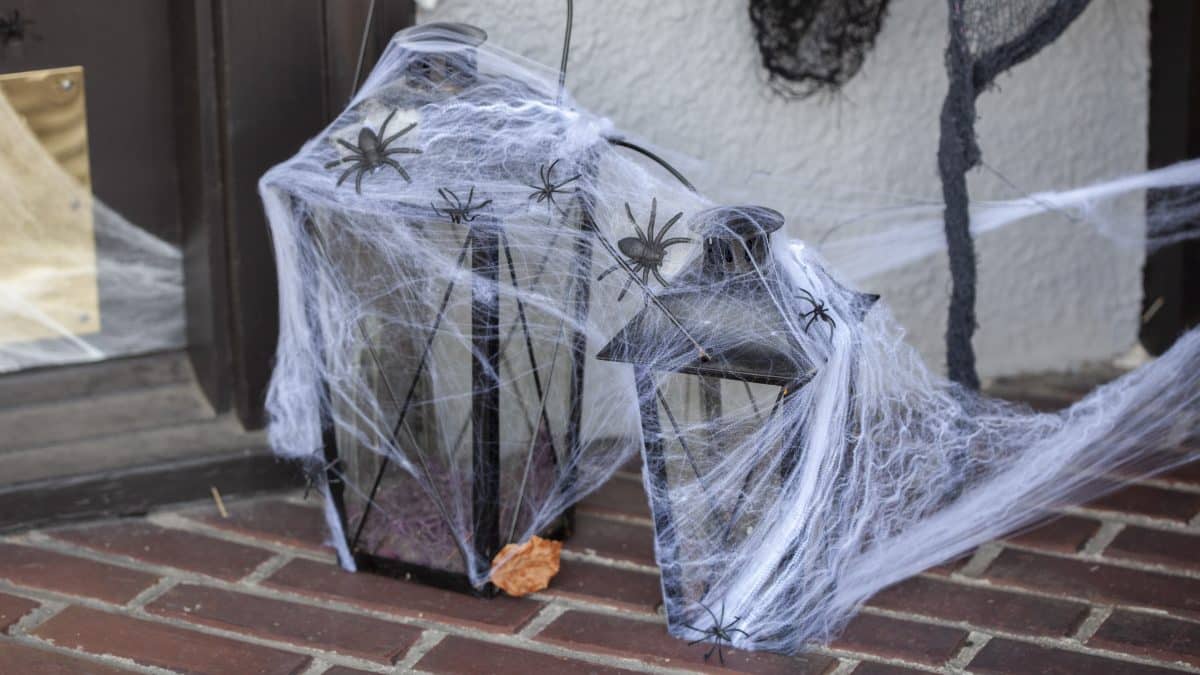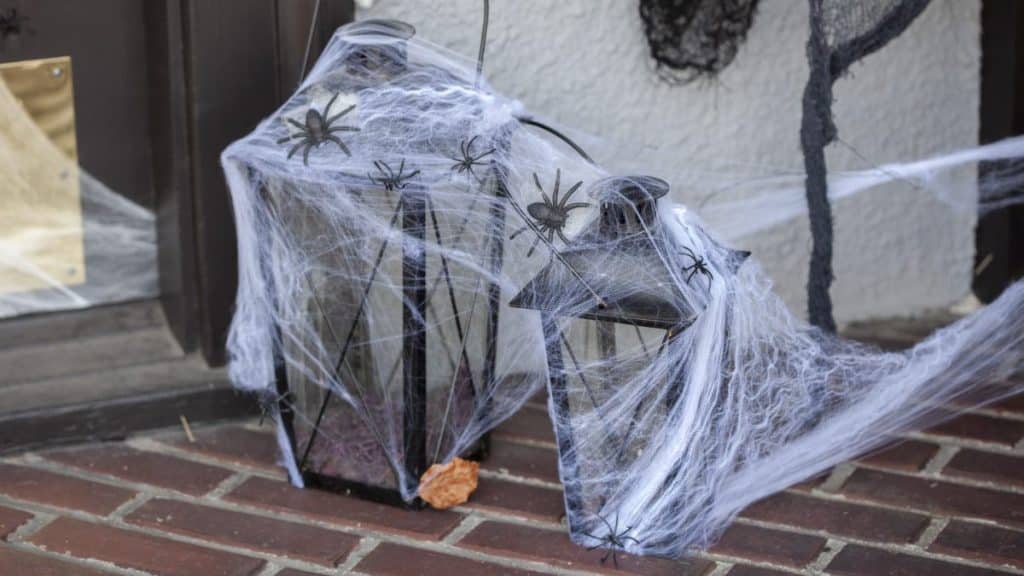 You can get tons of additional details for this Spider's Web Halloween Front Porch, as well as shop for everything you need to create it yourself on Fun365 at Oriental Trading. Everything you need to See It, Shop It and Make It with the click of a button!
Interested in more DIY Halloween décor inspiration? Don't miss my post with 13 DIY Halloween Decoration Ideas! Or, if you're seeking more Spider Halloween content – check out my Spooky Spider Halloween Party for Kids.
Happy Partying!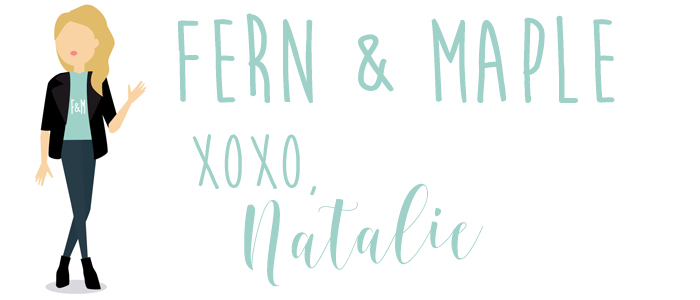 PIN FOR LATER: