I just love decorating for Halloween. You can go spooky, you can go sweet, serious or silly – the possibilities are endless! I've rounded up some of my favorite Halloween decor ideas from my blog and from some of my amazing friends' blogs to help inspire you in your decor game this Halloween season. From haunted house props and centerpieces to garlands and wreaths, there's a bit of everything here! Read on for 13 DIY Halloween Decoration Ideas!
This glittery DIY Crystal Ball craft is perfect for a Fortune Telling Halloween Party, or as a prop in a haunted house! Bonus: it even lights up! Get all of the instructions for how to make it HERE.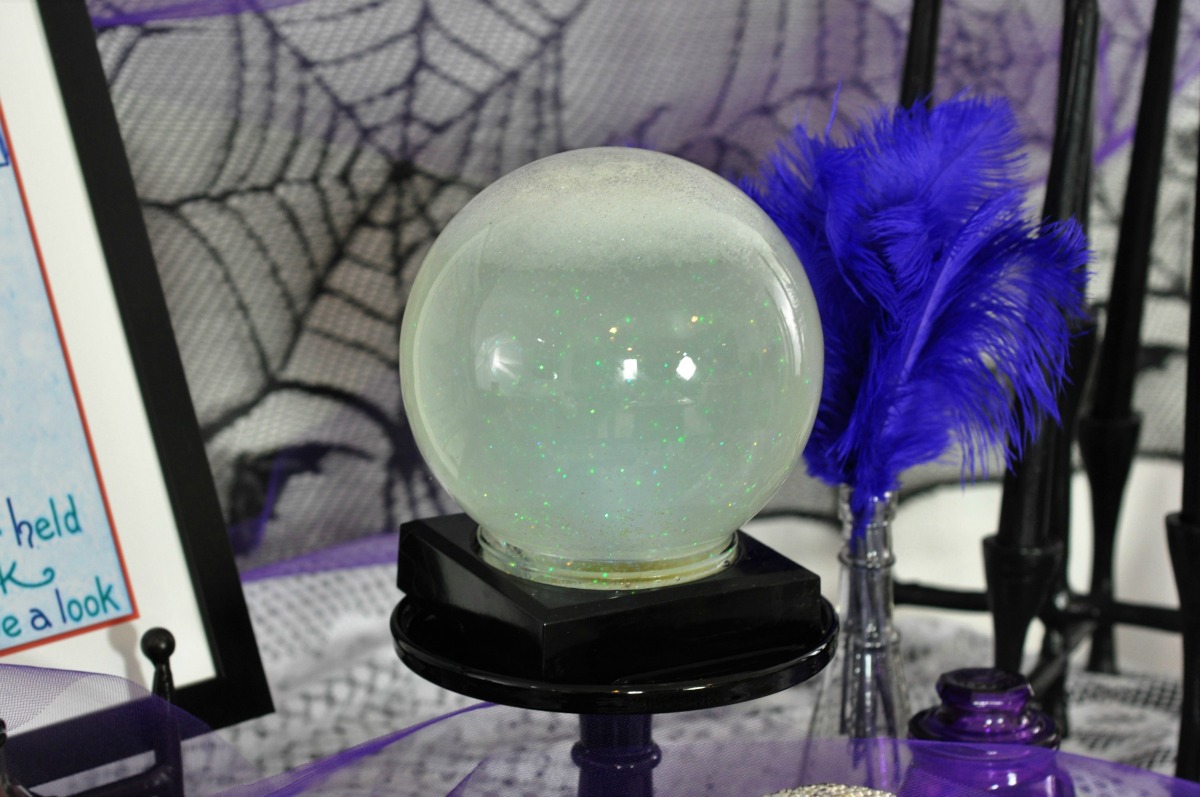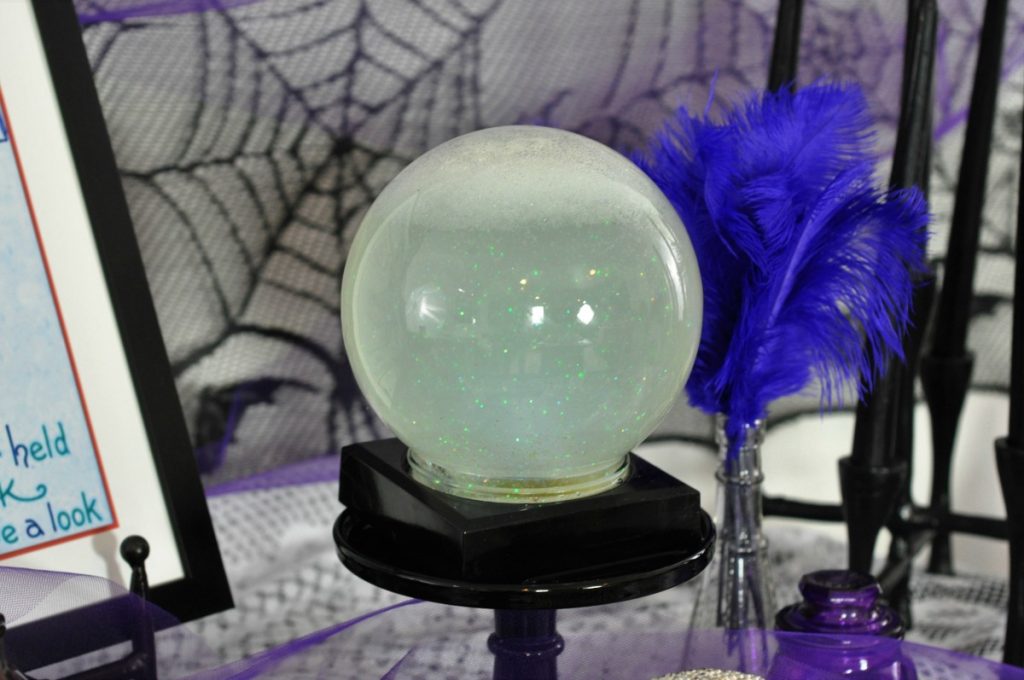 A craft from my Ancient Egyptian Tomb Trunk or Treat, this creepy mummy centerpiece is sure to get a few second glances! It's just realistic enough to be scary, and gross enough to give anyone the heebie-jeebies! Get the instructions for how to make it HERE.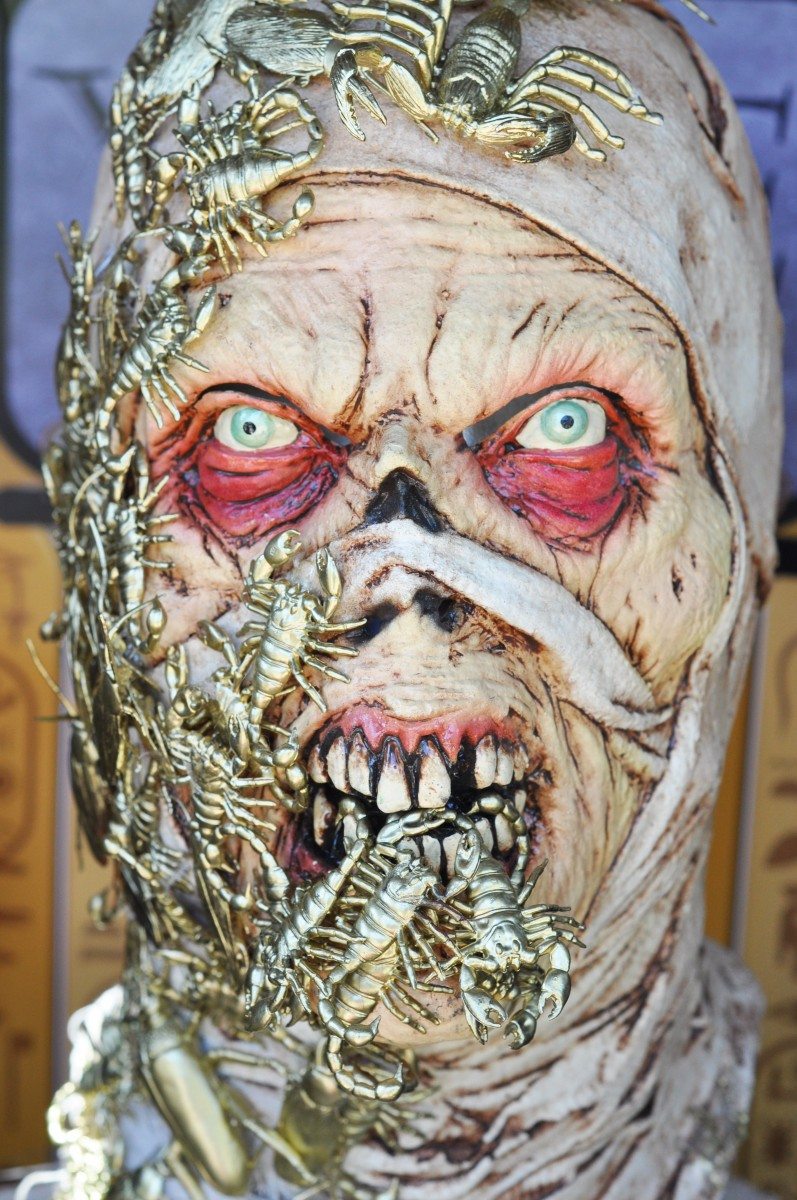 This Alien Specimen Prop with toxic green slime has just the right amount of creepiness for a Halloween party! Use it as a centerpiece, or as part of a haunted house. Guests won't be able to look away! Find out how to make it yourself HERE.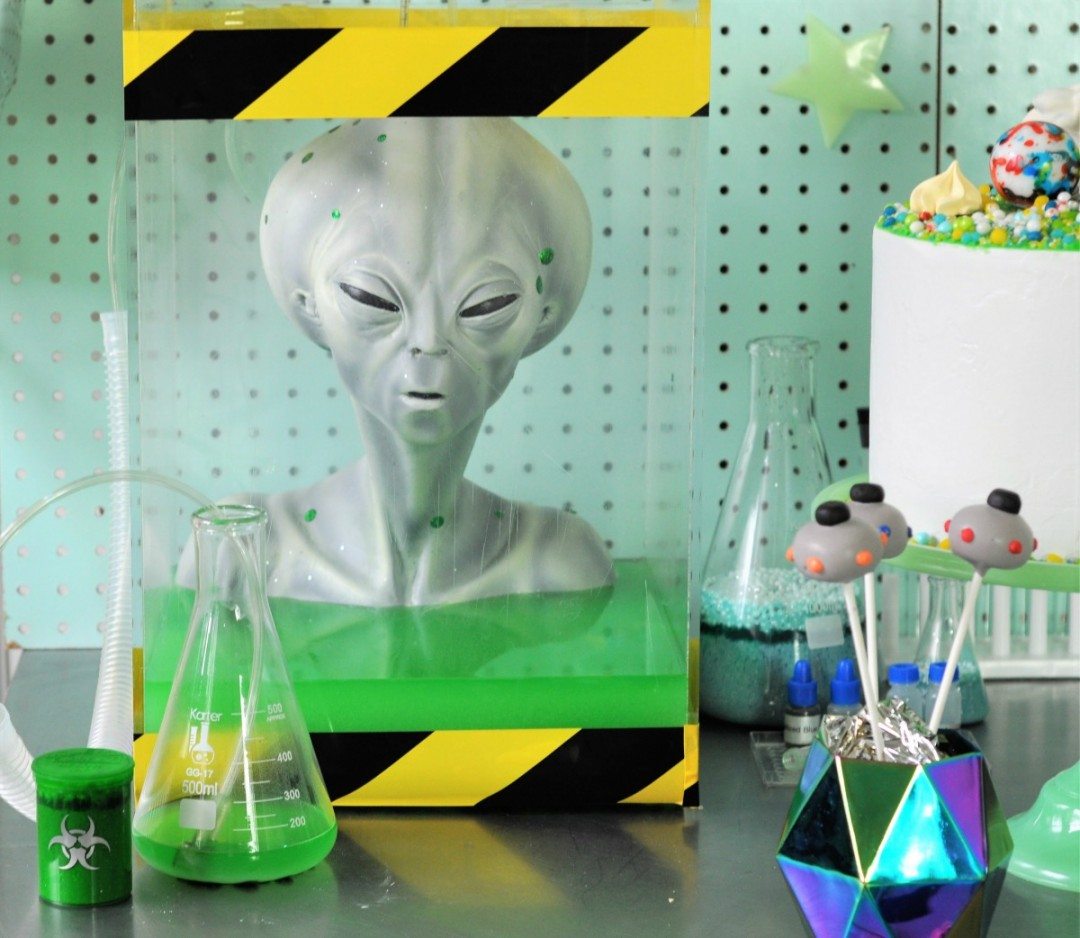 This floral skull centerpiece by Bri from Parties with a Cause is a pretty play on a spooky skull. It's great for a gothic Halloween table scape. Get all of the details HERE.
Dinosaurs are always a favorite party theme for kids – so why not combine it with Halloween this year?! You can check out my whole Dinoween party HERE, and get the step-by-step instructions for how to create the decor HERE.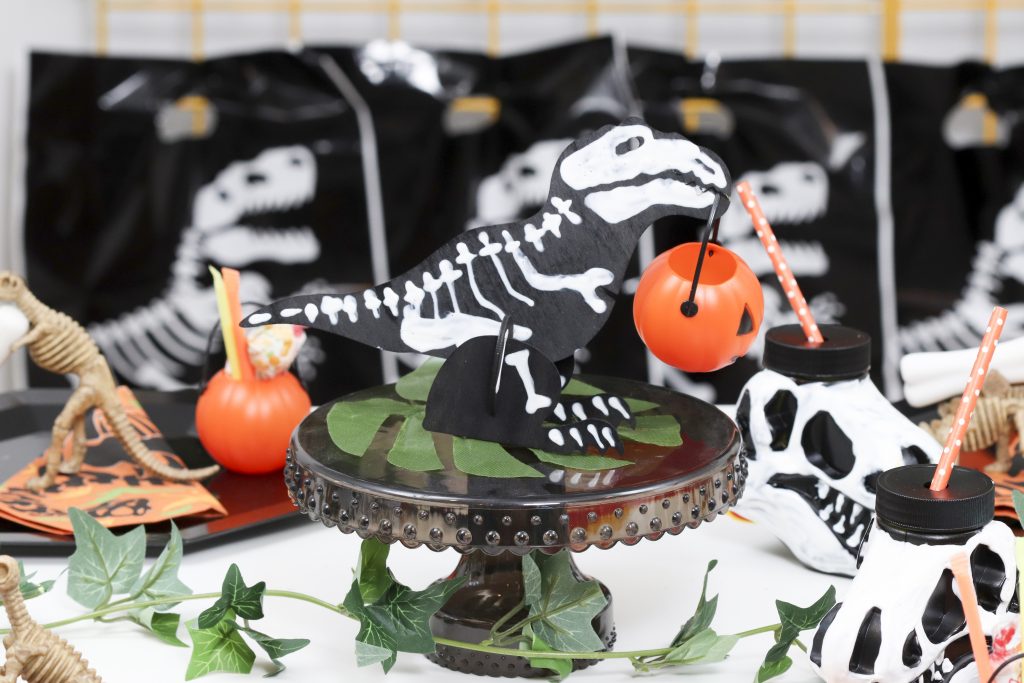 DIY Frankenstein Decor
Another great option for kids, my Friendly Frankie Frankenstein Themed Party features a not-so-scary version of Frankenstein's monster, and lots of DIY decor! Get the details on the whole party HERE, and the instructions for the giant friendly Frankie backdrop HERE.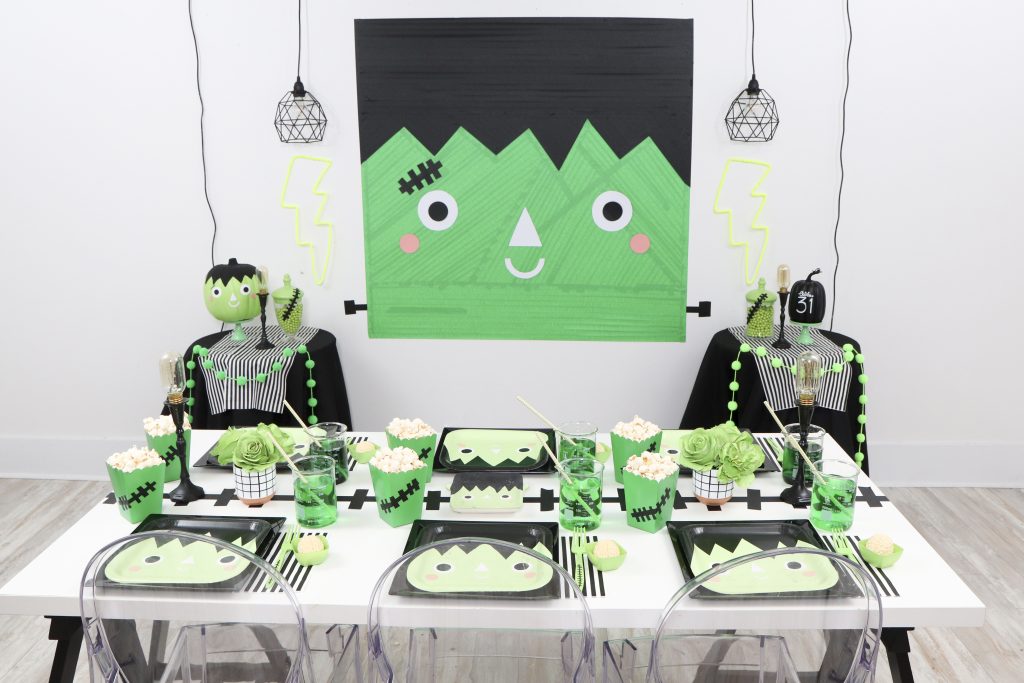 A sweet and creative idea from Festive Fetti, this DIY Candy Corn Garland is so delicate and pretty, and way easier to make than you might think! Find out how HERE.
Festive Fetti is brilliant at repurposing items to turn them into really great decor. Another example of this is this awesome Halloween Mantle Decor created with Halloween party hats! Get all of the details HERE.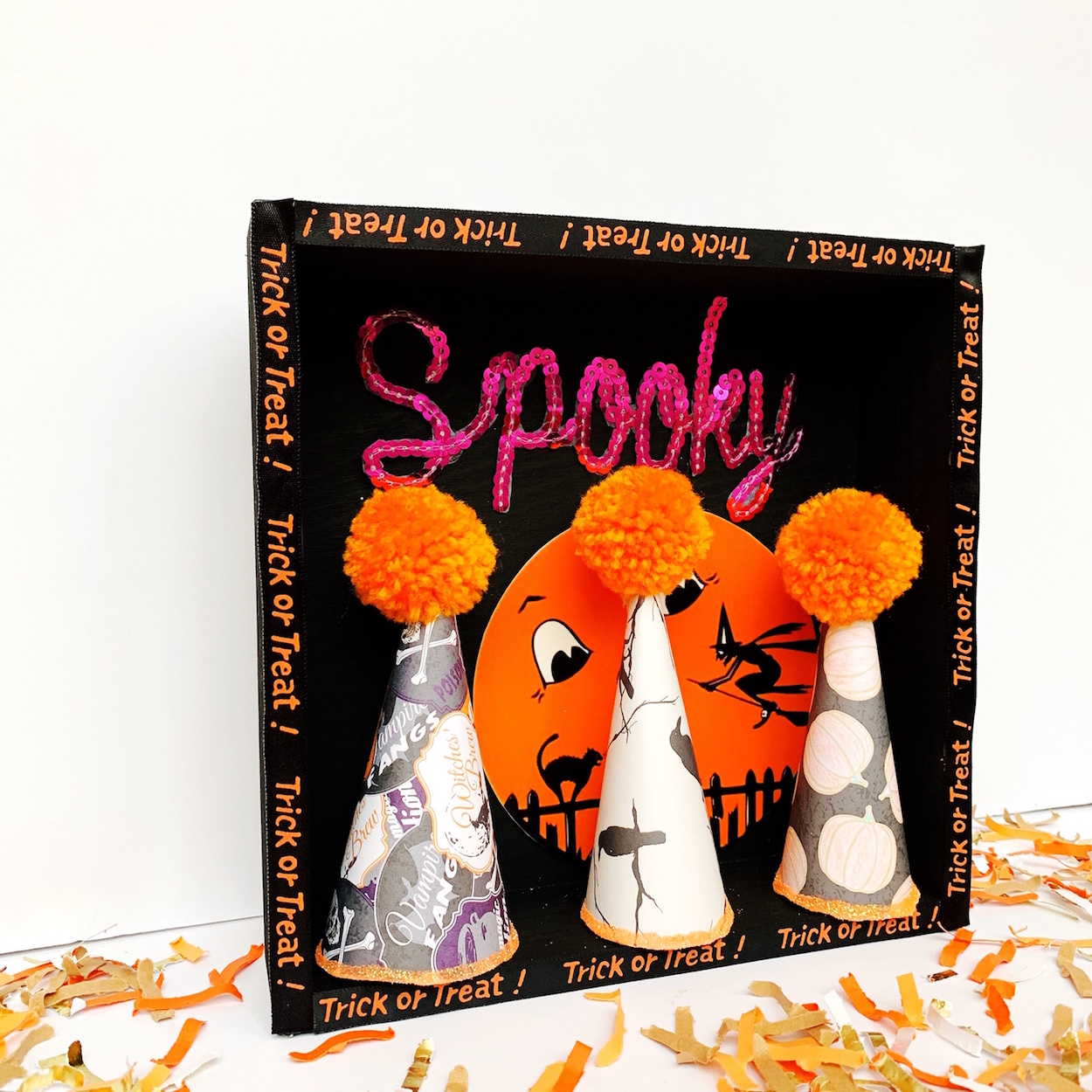 Carving pumpkins can be a bit of a pain, but there's a ton of ways to decorate pumpkins without having to. Check out all of my ideas for No-Carve Pumpkins, including this Glam Gold one, HERE.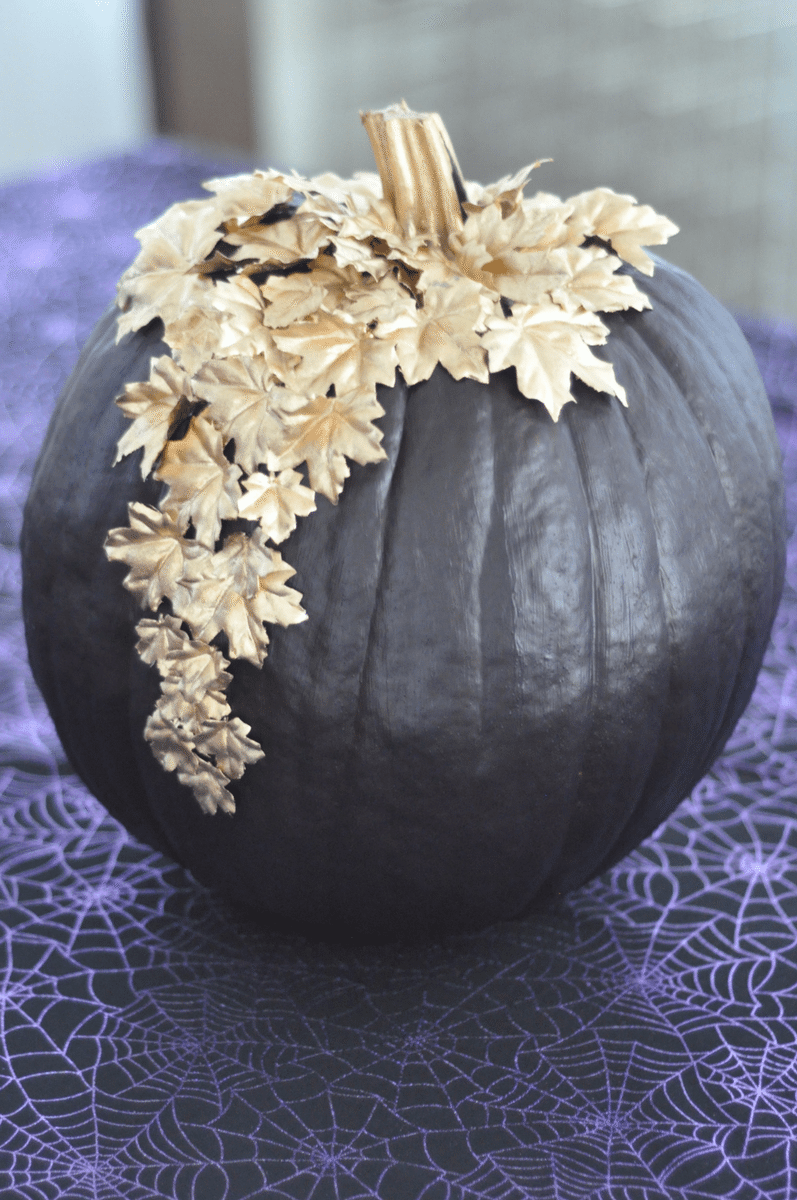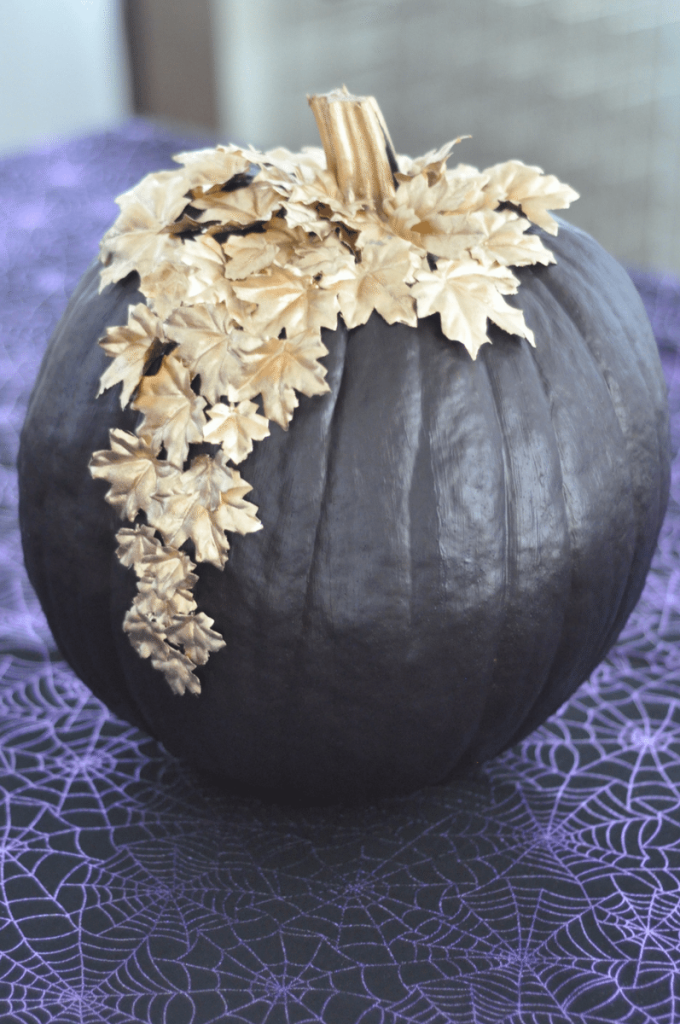 Sarina from Joy in the Common Place created another set of fun and glamorous no-carve pumpkins – with glitter! See how she did it HERE.
While tehcnically not pumpkins themselves, these adorable little painted pumpkin acorns from my friend Brenda at Festive Fetti are fun to paint, and make great decor sprinkled around tables or all together in a bowl. Find out how to make them HERE.
This paper spell book from Parties with a Cause really looks like leather, and is perfect for a Witch or Wizard theme party. Find out how she made it HERE.
Jordan from Jordan's Easy Entertaining has a couple of options for Halloween candles – one spooky and one sweet! The first is a DIY bleeding candle – definitely a cool and spooky choice. Get the instructions for them HERE.
The second sweeter option is these candy corn candle holders. Really easy to make, and so festive! Get the details HERE.
Ghost Decor
Speaking of easy-yet-adorable crafts, these ghosts from Festive Fetti are made with actual tissues! Talk about affordable crafting! And how cute would they look hanging around the house for a Halloween party? Get the instructions HERE.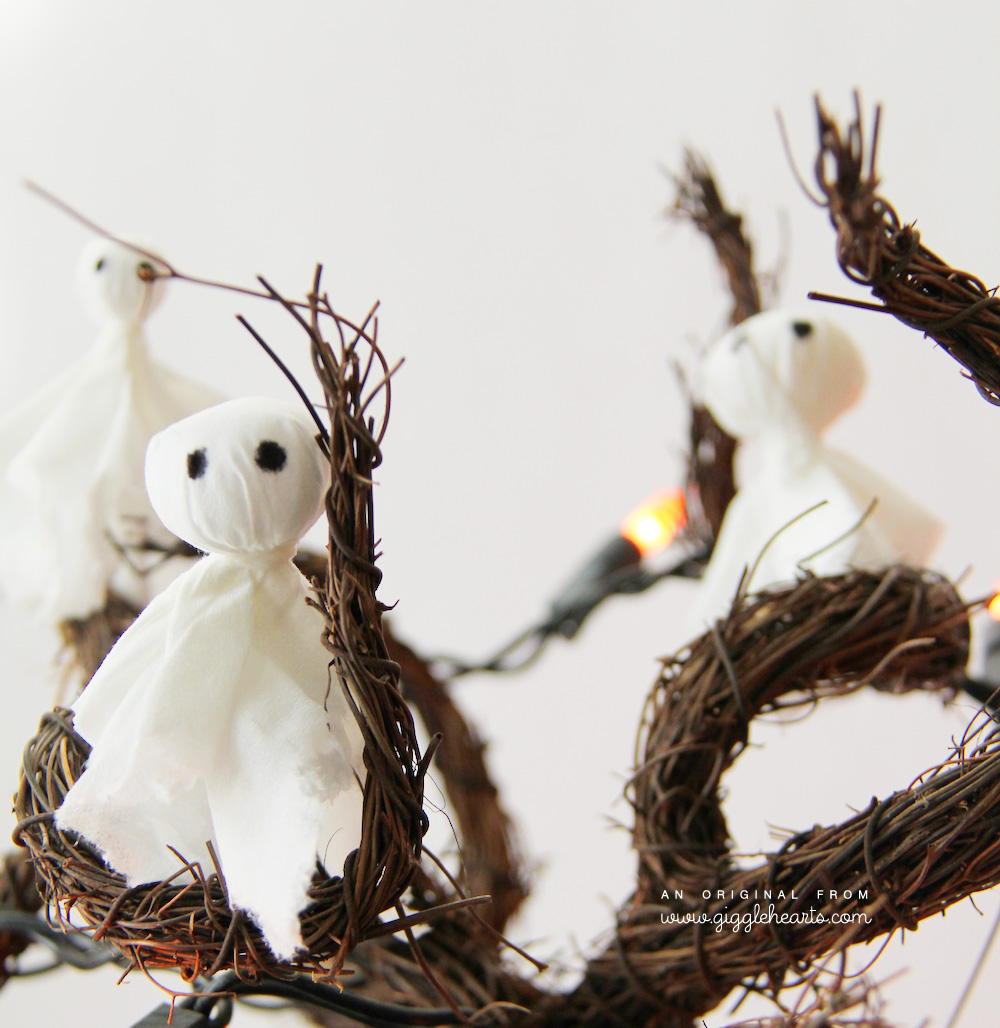 My friend Jessica at Everyday Party created another fun version of ghosts using household materials – these spooky little spirits are made with cheesecloth! Check out the instructions HERE.
For a fun front porch decor option, check out these patterned ghosts made with super affordable dollar store materials from Parties with a Cause! Get the details HERE.
Halloween Wreaths
These two wreath ideas are great for fall front door decor! The first is a simple and spooky bat design from Everyday Party. Get the instructions HERE.
The second is a bright and colorful witch themed design made with really affordable materials, from Jordan's Easy Entertainment. Get all of the details HERE.
For an especially easy Halloween craft, get this FREE printable bat from my friend Nathalie at Press Print Party! She even includes a coloring-page option that kids can color themselves! Check out the cuteness HERE.
These versatile mini witches hats from Everyday Party can be used as centerpieces, place setting decor, or even as part of a costume! Get the instructions for how to create them HERE.
With so many DIY decor ideas, I hope you found something to suit your style! For even more Halloween inspiration, check out my other Halloween round up posts:
Happy Partying!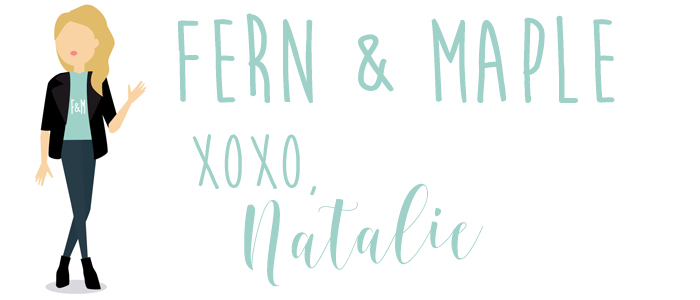 PIN FOR LATER: