Recently I wrote a post on 8 Activity Ideas for Virtual Parties that was more geared towards adults. But many of us have tweens and littles in our lives, and they deserve to have just as much virtual fun as we do during this period of social distancing!
All of these activities are sure to engage your kids with more than just a face time chat.  Think of the video/virtual platform as a birthday party venue. Instead of your home, a party venue, or local park, the party is online.  With that in mind read on for 15 Fun Activity Ideas for Virtual Kids (of all ages!) Birthday Parties that can all be done over video.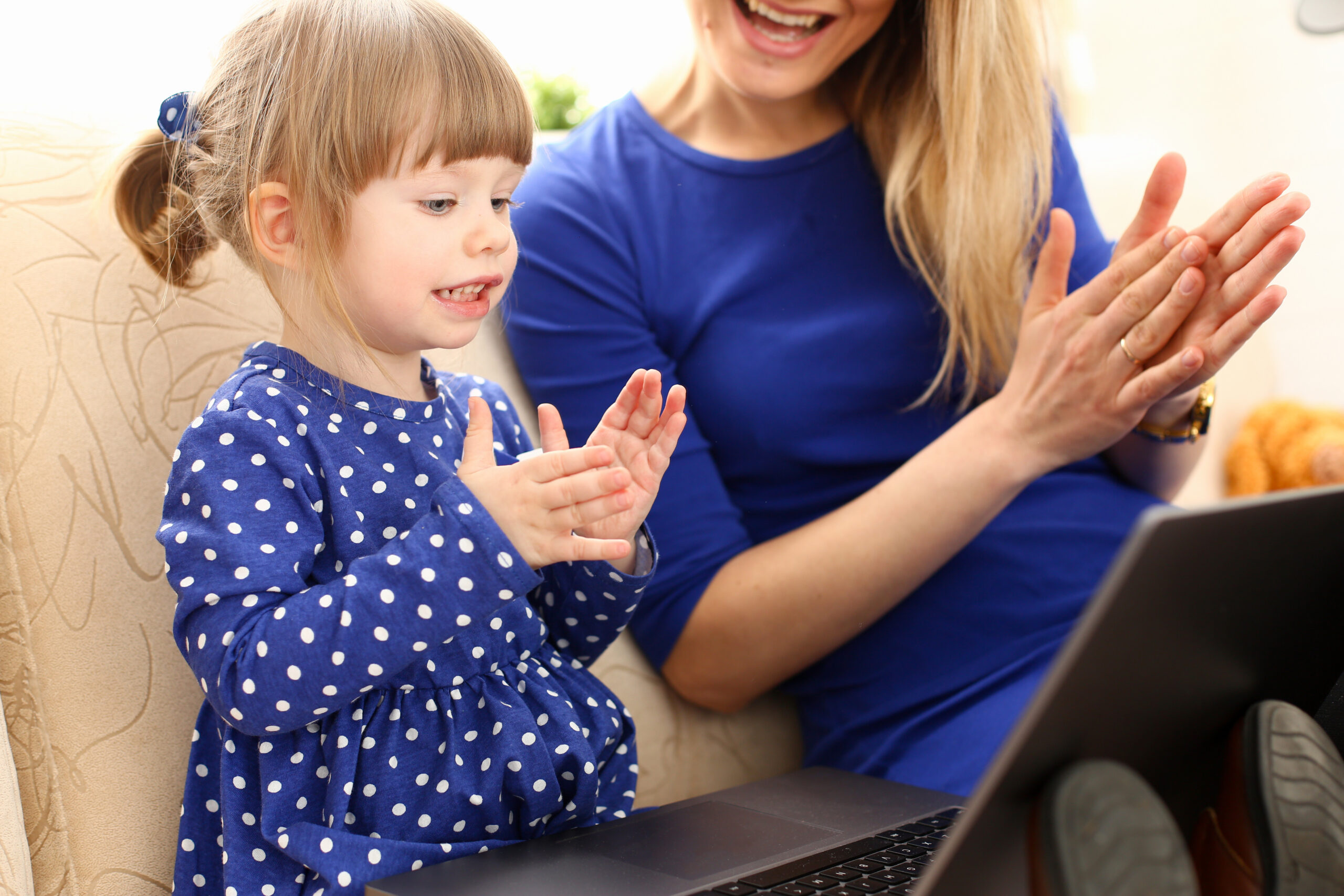 For more general information about how to throw virtual parties, including themes, how to send invitations, handle food, gifts, favors, etc., check out my post on How to Throw Virtual Celebrations and Parties. 
Craft/Art Party
If you have time in advance, you can mail or deliver a box of craft supplies to each of your child's friends. Then, "get together" virtually using a video chatting service like Zoom, Skype, Houseparty or Google Hangouts, and talk the kids through making the craft! It might be helpful to include a list of instructions in the box as well, so that parents can help their kiddos make the craft if needed.
For younger children and toddlers — there's Caribu.  The family-friendly video calling app has a variety of in-app activities. For birthday parties, Caribu's  paint and drawing feature could be a fun, mess-free activity. The app also includes other simple games like Tic-Tac-Toe, interactive word puzzles and word searches.
Even if you don't have time in advance to get a real life craft organized, there are many crafts that can be made using basic household items that most families would have around the house. Cardboard crafts are super easy and a common household item.  Do some Googling, find a fun craft, and let parents know to gather materials before the party so that they have them ready.
It's a good idea to find a craft that can be decorated however the children want. Or if crafts feel too complicated you can even just provide paper and art materials and turn it into an art party. Either way, they can each showcase their unique creations when they are done!
Another fun craft would be making something wearable like flower crowns, then they can all then wear them for the remainder of the virtual celebrations!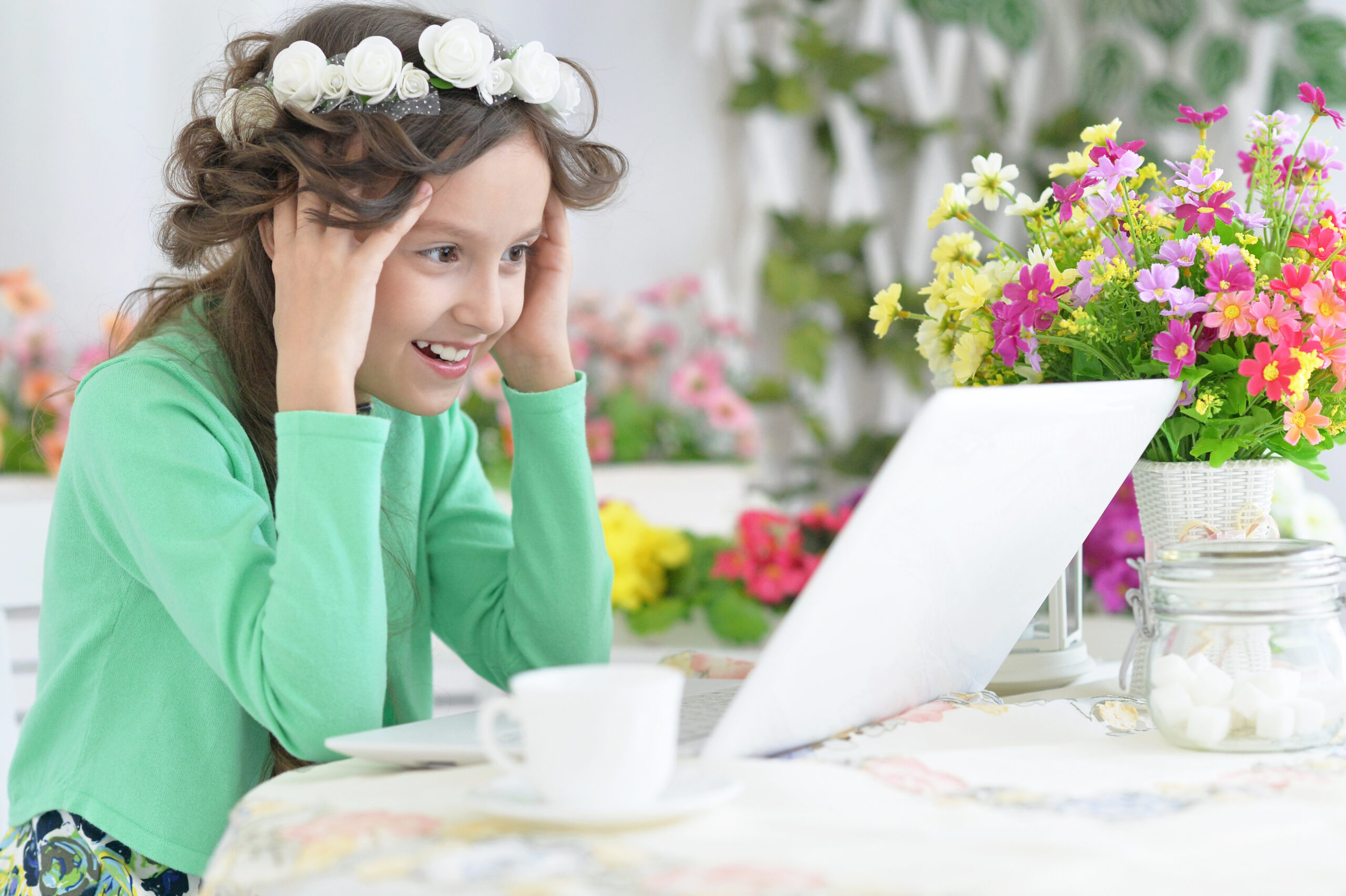 Finally if you know an artist or have a friend / older sibling who is willing, perhaps they'll walk the kids through a painting or craft activity.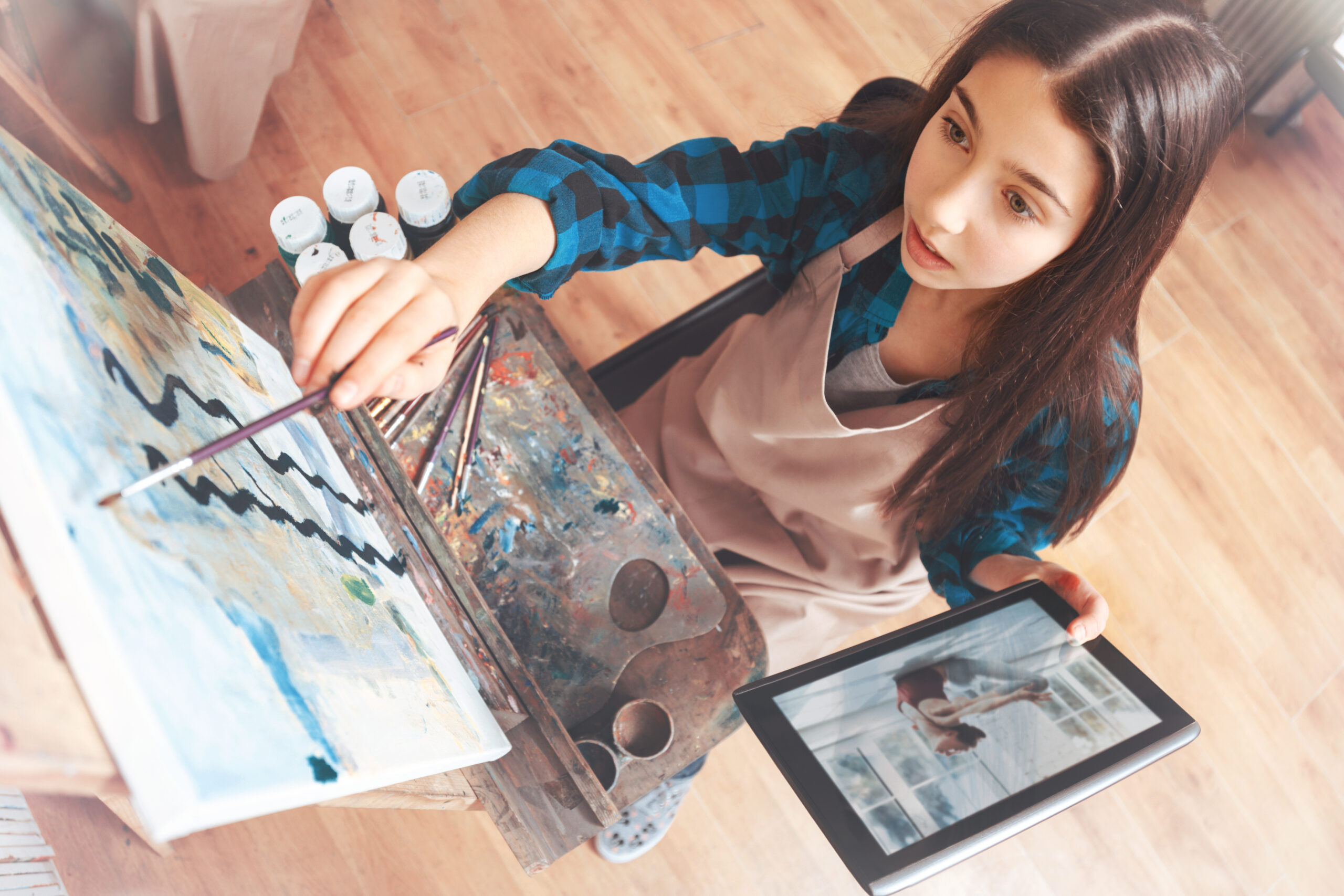 Lego Party
Who doesn't have Legos? Oh my gosh I'm forever stepping on them! If you are a lucky Lego free house, LOL you can always send out small DIY kits (or deliver) in advance.  The kids get to build together on camera.  It's super fun!  Have you watched Lego Masters on television? We love it and there are so many ideas for challenges they can participate in for the party, for example, buildings, superhero lair, storybook characters and more!
Snapology is also a great option.  They can set up a virtual birthday party for up to 20 children. Each private event includes a Snapology instructor who leads the children in fun activities.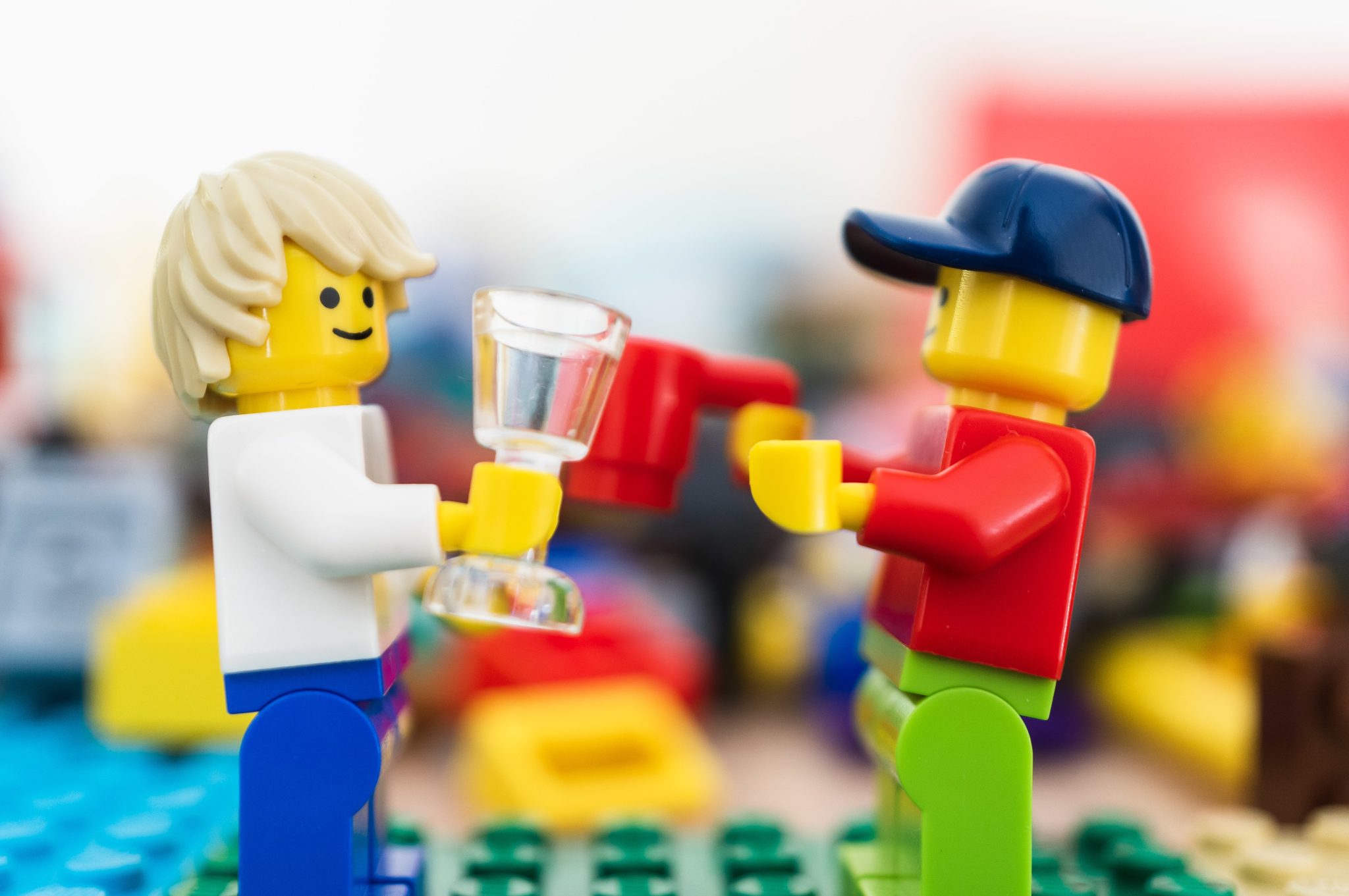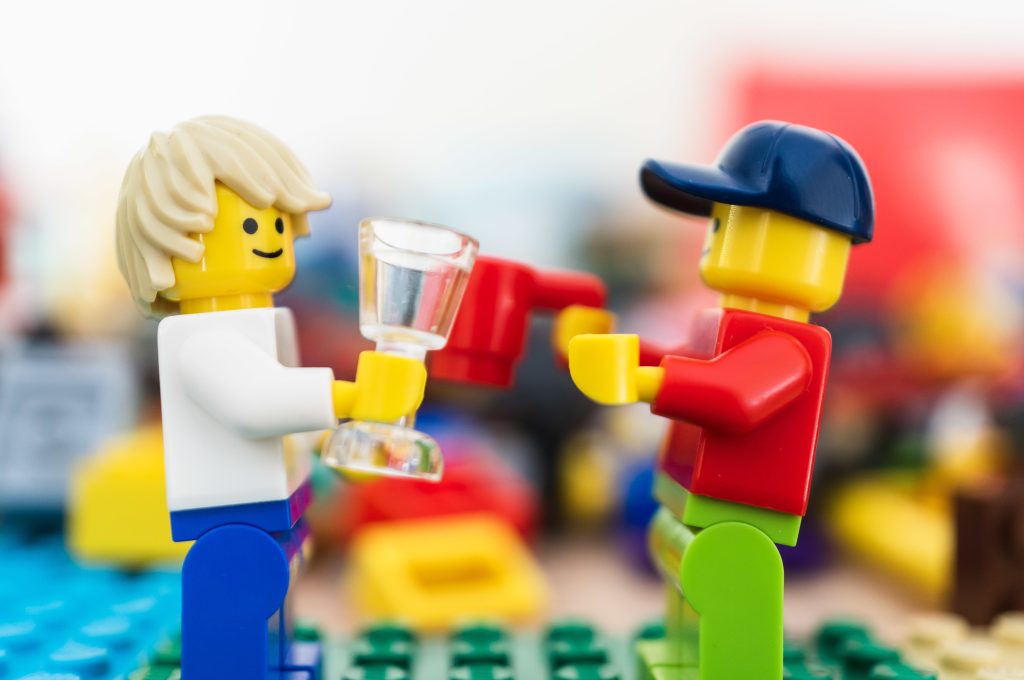 Costume Party
Pick a theme and have a costume party! Right now it feels like we are all wearing a lot of pajamas and comfy clothes, and while that's great, it's also fun to dress up now and then.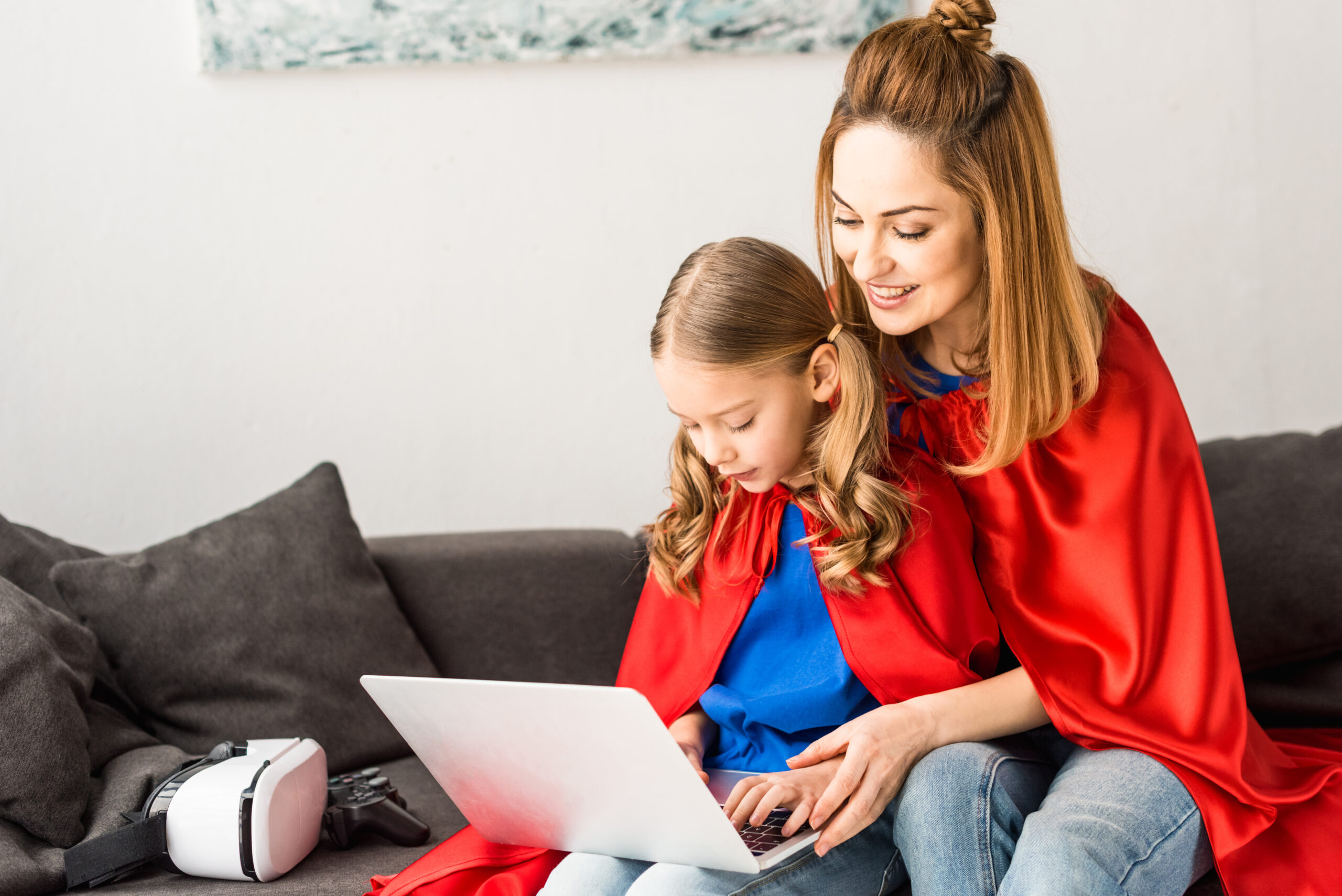 Parents can even get involved in this one too, and wear their own costumes! Keep the theme fairly general so that it's easy for parents to whip up costumes- particularly if there's not a lot of advanced notice. You can choose a color, letter, decade, animal or even superhero theme for an easy option.
There are tons of online tutorials for homemade costumes if families don't already have pre-made costumes from past Halloweens. It could even provide a fun entertainment activity prior to the party!  Why not try creating these cute koala masks for an animal themed online party!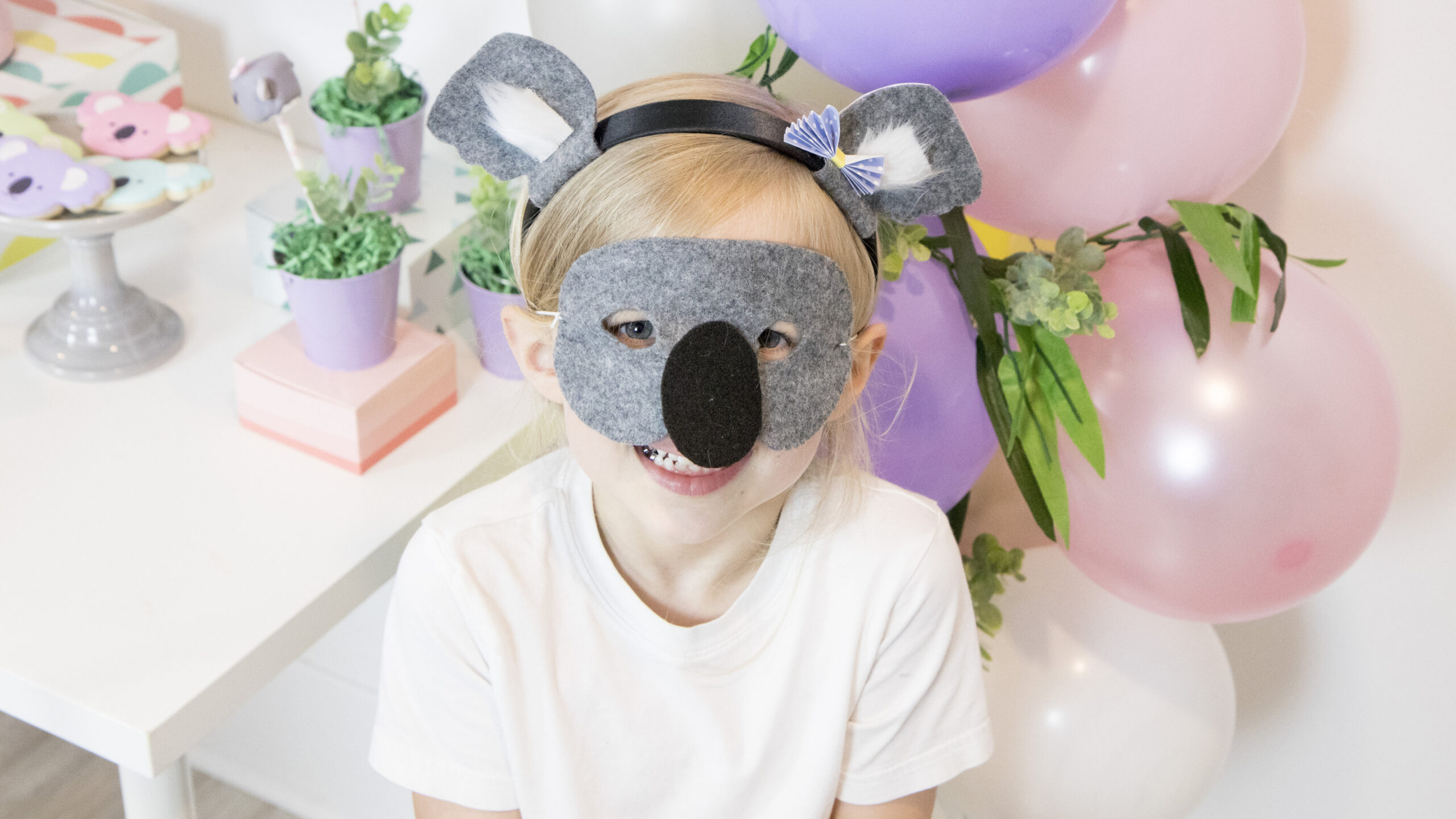 Kids will have a blast getting dressed up and then showing off and explaining their costumes over video chat.
Dance/Karaoke Party
Do you have littles with lots of energy? A dance party is the way to go! Have someone play some music, and then let them all dance on multi screen or have guests take turns performing their favorite dance moves for the camera. You can turn it into a game, where after one person performs a dance move, everyone else has to copy before it's someone else's turn to pick a move!  Lots of options and knowing my kids they will probably come up with a ton of ideas during the dance party!
Another fun dance party option is throwing Karaoke into the mix. YouTube has tons of karaoke versions of songs. Guests can take turns singing their favorite song while the others watch, dance, and cheer. Here is a Disney Karaoke playlist to get you started!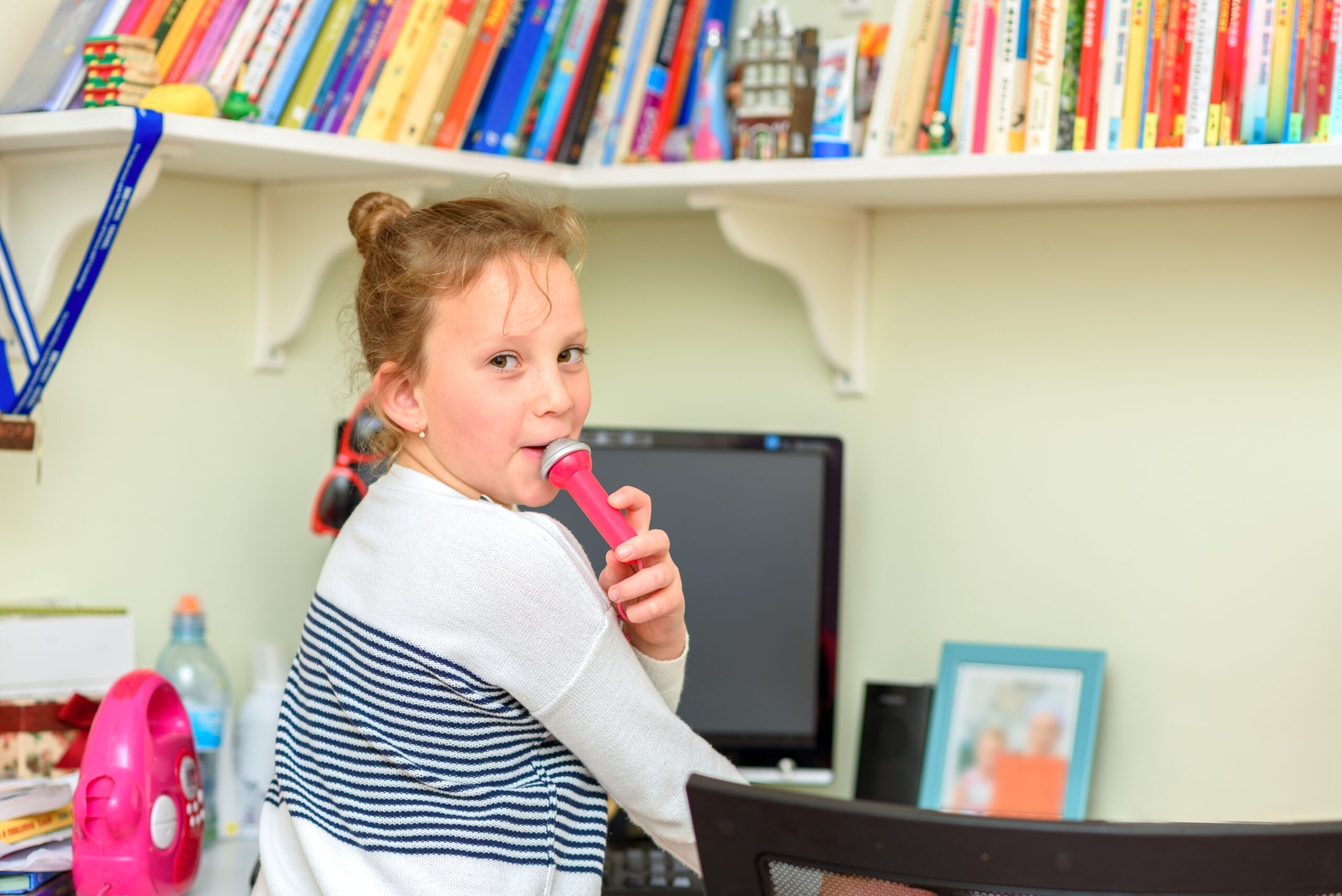 Talent Show
For more variety in performance options, a talent show is a great idea. Similar to the karaoke option, kids can take turns showing off a talent. This provides more freedom in that kids can choose anything they want to do, rather than be limited to singing. Magic tricks, something they learned in gymnastics, whistling, a poetry reading…anything goes! As long as it can be done within the confines of the video area!
You'll be surprised how easy this is! my daughter makes up gymnastics routines with her friend over Facetime all the time these days and we've watched her friends do ballet recitals they haven't been able to perform live due to social isolation..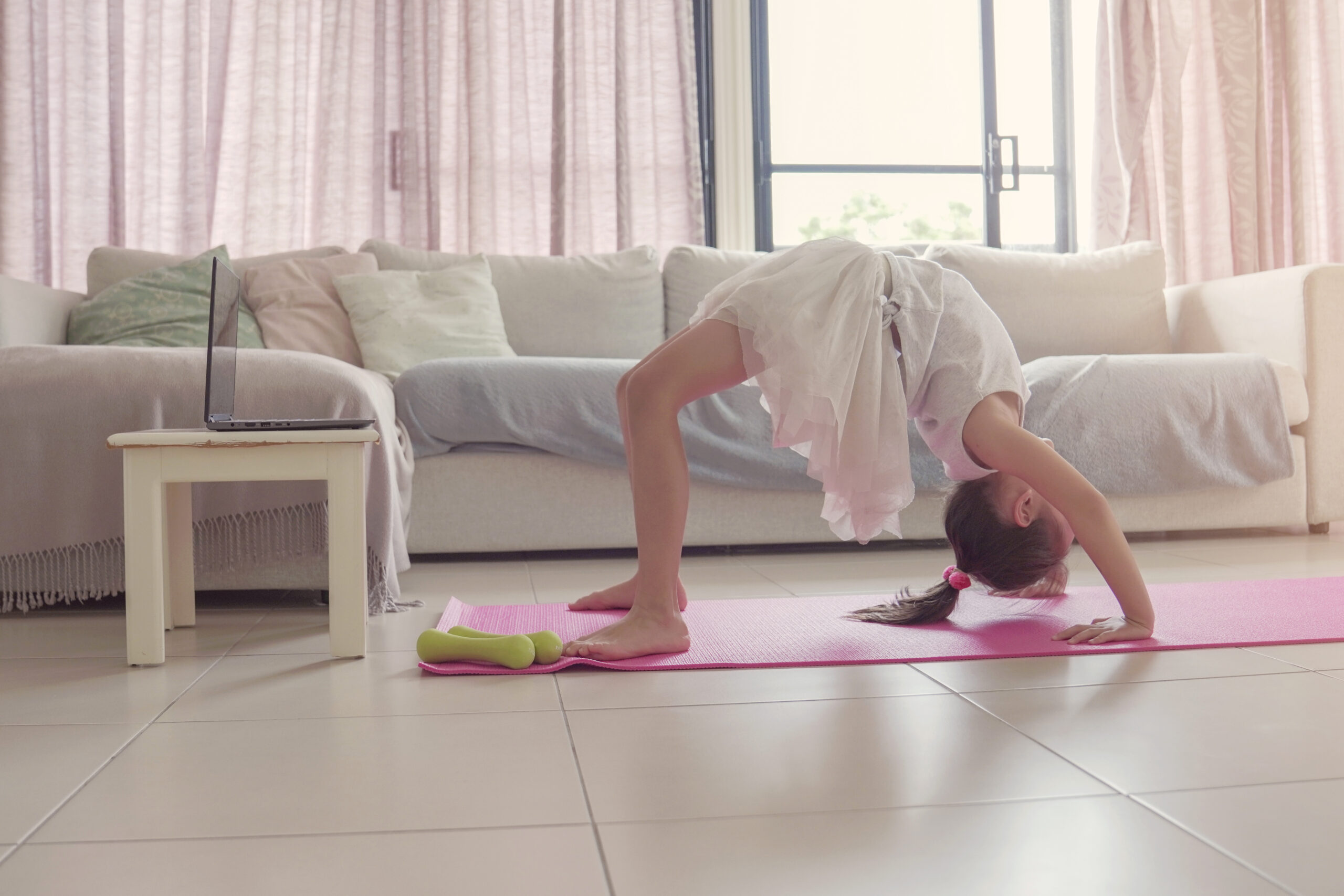 Pajama Party
This idea is particularly good in the evening, although it could work anytime, particularly in these days of staying home. Let everyone wear their comfiest pajamas, and gather pillows and blankets for extra coziness (bonus points for blanket or pillow forts!).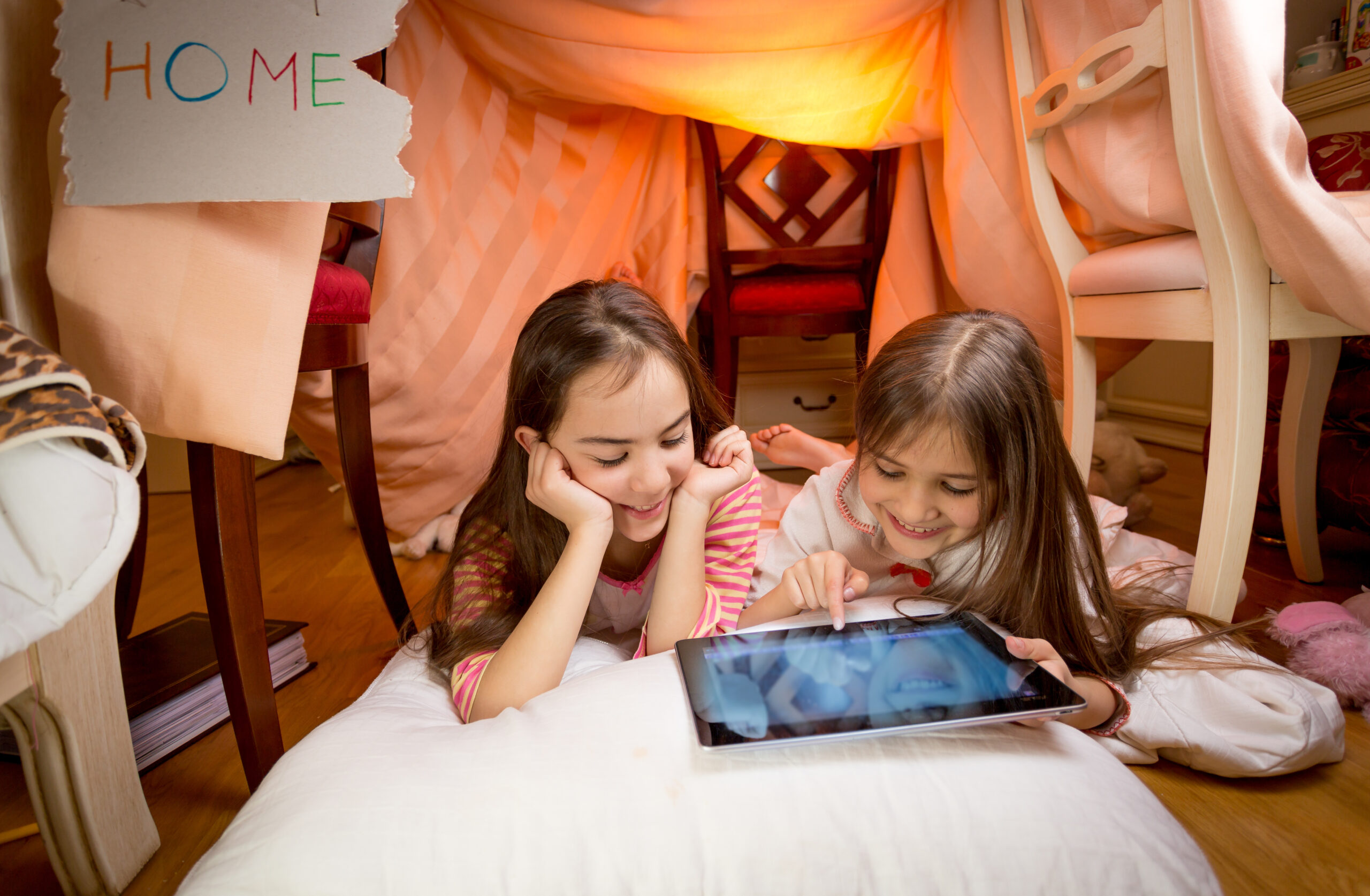 Have parents pop some popcorn or another snack for their children, and set them up in front of the video chat. Then read a bedtime story or two, or sing some lullabies.  Let them stay upa little later to make it feel like a special sleepover.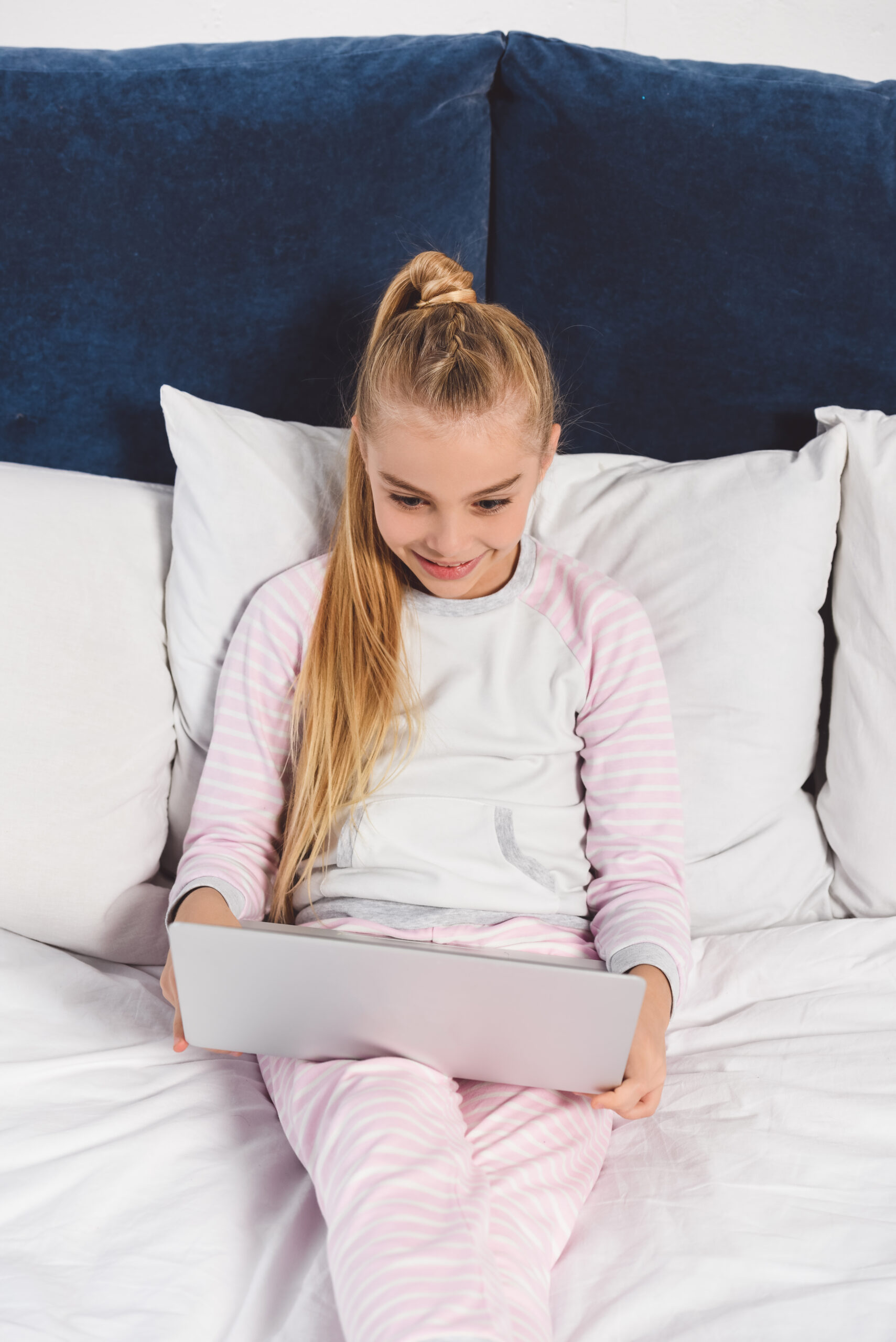 Movie & Pizza Night
Another great tool for hosting a fun birthday with friends is the Netflix Party chrome extension. This tool allows the kids to sync their Netflix watching experience so that it starts and pauses at the same time, and provides a chat area where you all can chat about what you are watching as you watch!

If you don't have Netflix, Kast is another option available. Pick  your movie, send an invite out and share the link.  You can watch a movie and have a live chat during the movie.  Get all the details on creating a private party here.
This kind of celebration totally calls for pizza! If all your friends are in the neighbourhood you could consider doing a pizza drop off, order pizzas or ingrediants for make your own pizzas! Then just like a PJ party, this is a great opportunity for everyone to pop some popcorn, grab some candy, and settle in for some Netflixing and chatting.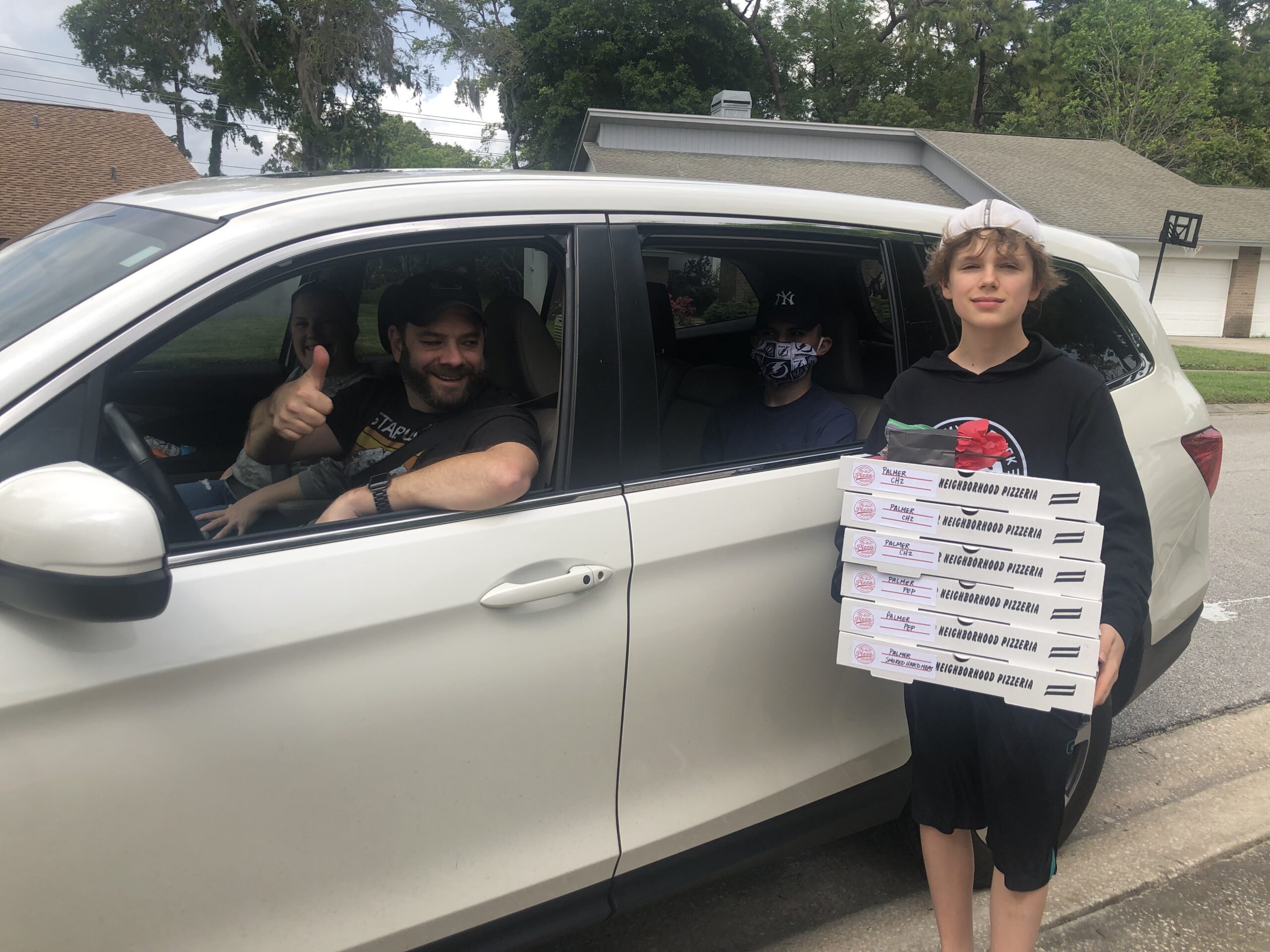 Neighborhood Car Parade or Drive By Crawl
With a little creativity, you can get everyone involved with throwing the birthday child a drive-by parade. Get the "how to" on throwing a birthday car parade HERE.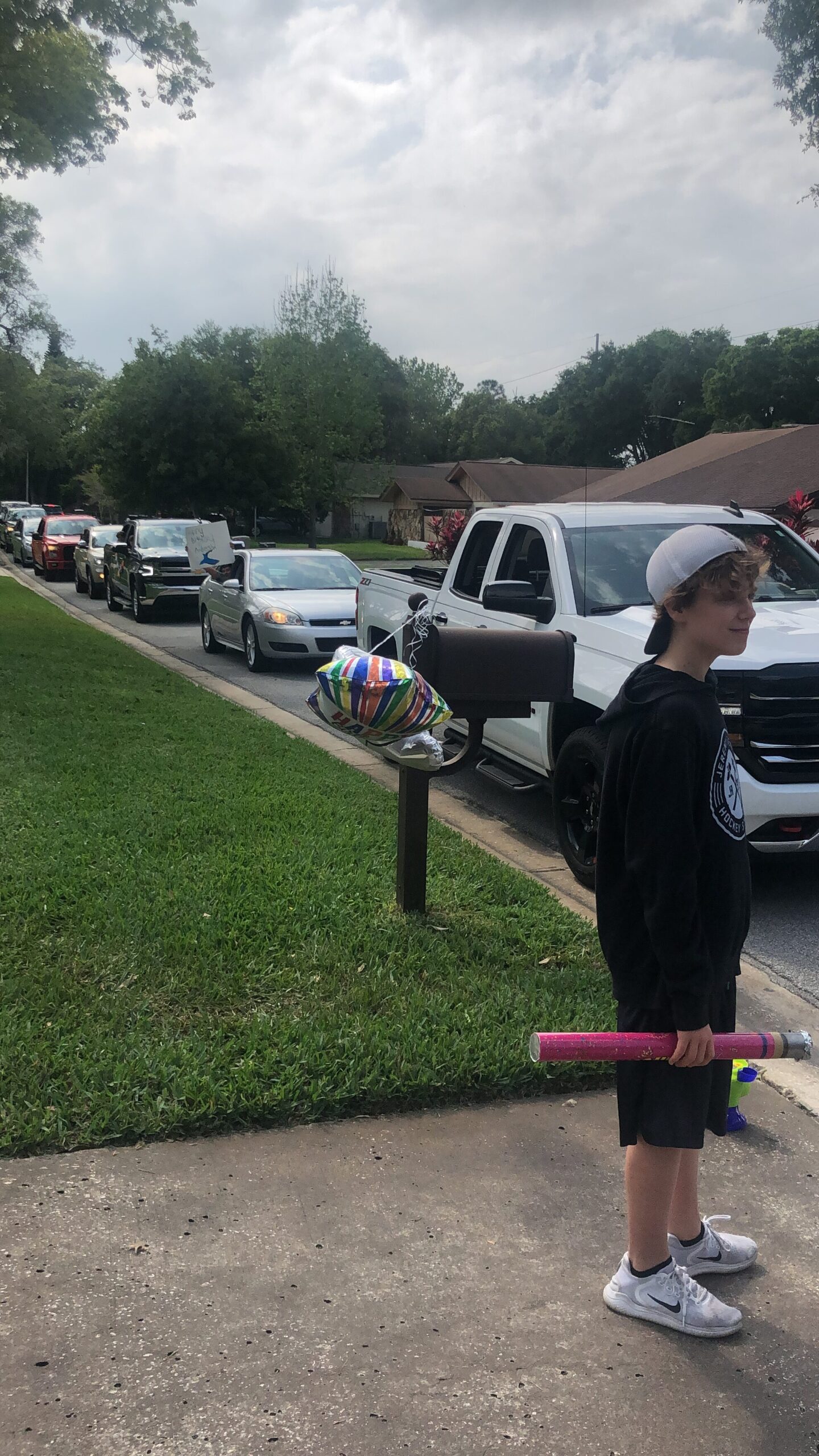 Or alternatively you do the driving! Have friends and/or neighbors out on their front porch or waving out their windows while you drive the birthday child slowly past them and they can wave to their friends. Decorate your car with happy birthday signage. Blast your kid's favorite music.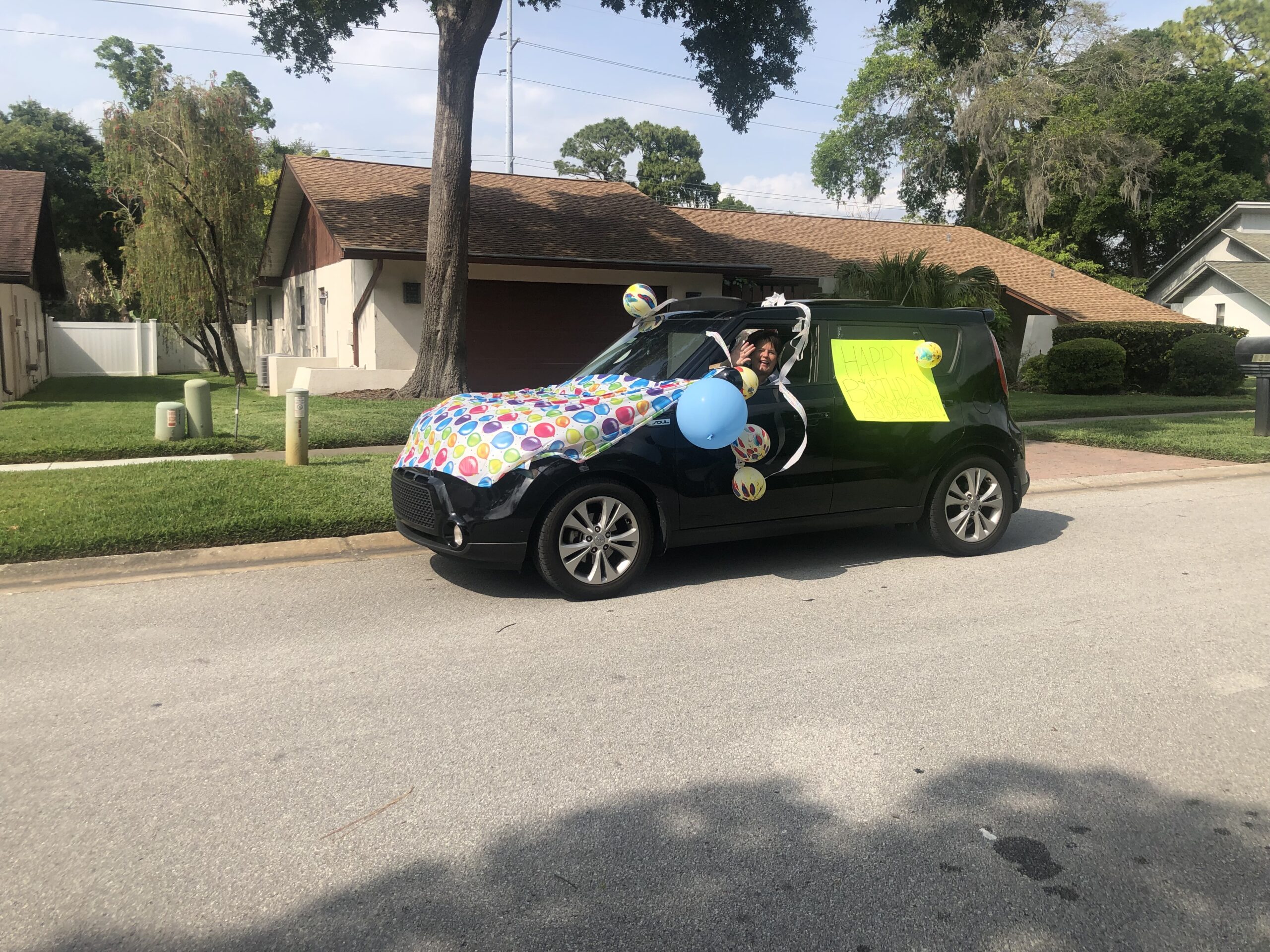 Police and fire departments are also offering to do celebratory drive-bys for kids in some communities.
Scavenger Hunt
If you want to get children's creative juices flowing, a scavenger hunt around the house or neighbourhood is a really fun way to do so. Come up with some basic categories in advance, and then list them out one by one or draw some fun instructions.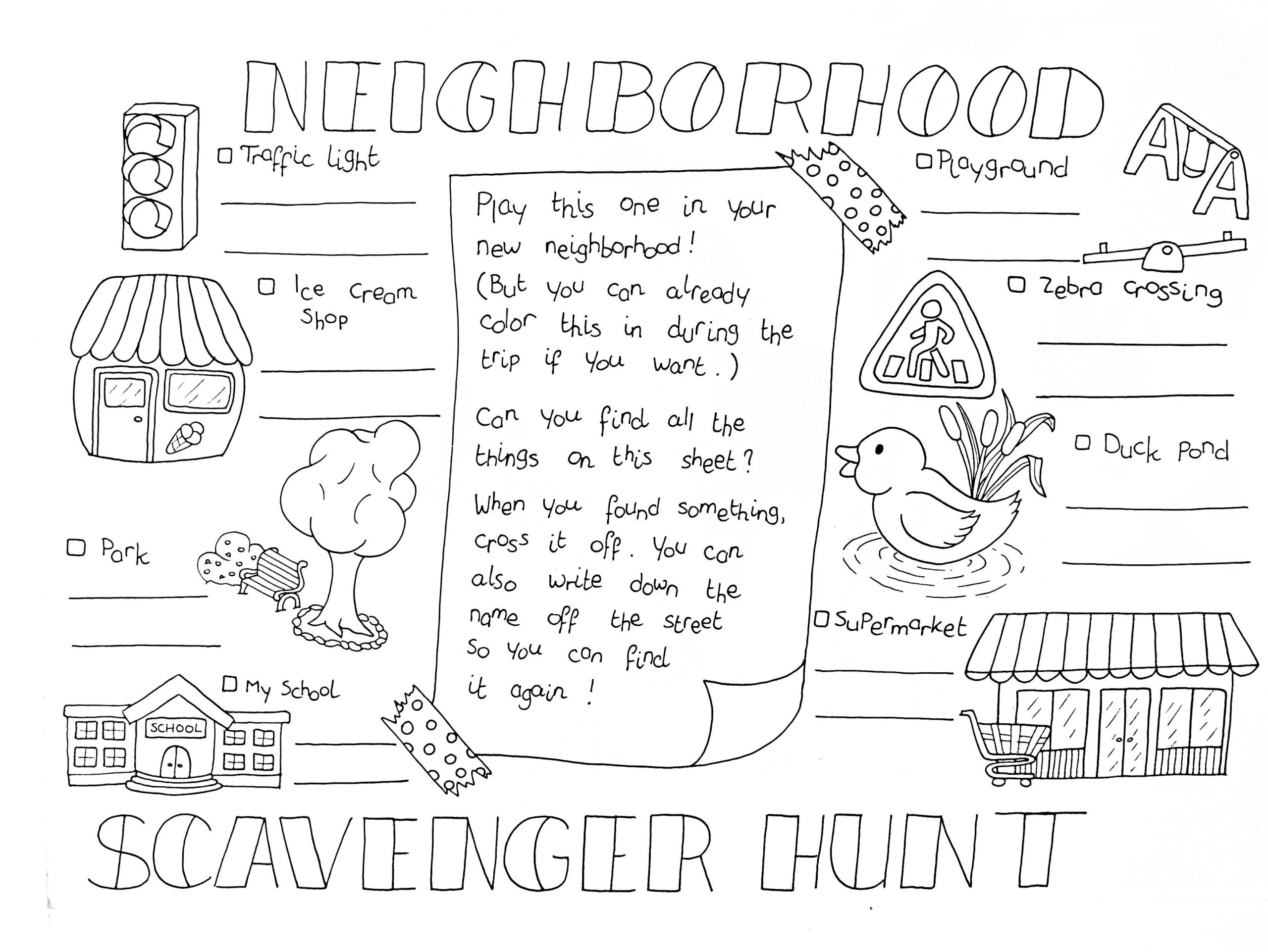 Alternatively, let parents take turns coming up with a category. Ideas could be "something that is green (or any other color)", "something round", "something soft", "something that smells good", "something you can eat", "something you can wear". The options are endless!
Give children a few minutes after listing out a direction for them to go find an item in their house that matches the description. When they are all back, they can take turns showing the others the item they found. My daughter does this every Friday with her teacher and class.  It is an absolute highlight.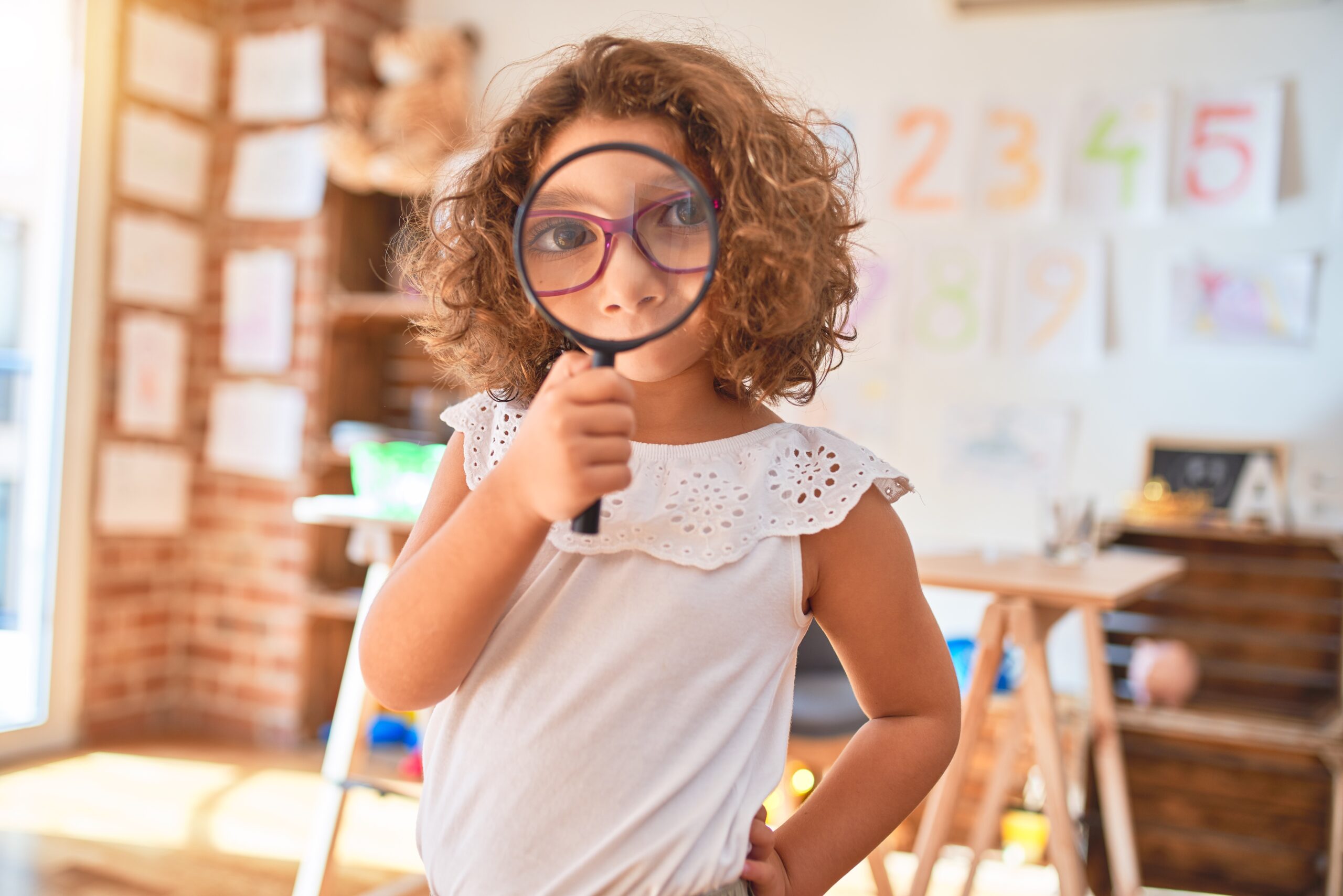 Games 
There are multiple ways to throw virtual game nights for kids. Games like Headbandz and Charades can easily be done over video chat.  Or join Murual for free and use the whiteboard for all sorts of games like Hangman, Pictionary, Chess or Checkers.
Bingo is also a pretty simple game for kids younger kids to enjoy. Websites like My Free Bingo Cards and Bingo Maker set up the games to make it pretty simple. My daughter's class did this for Easter.  The kids were given a list of Easter words to put on a grid and the teacher called out words until they hit a bingo.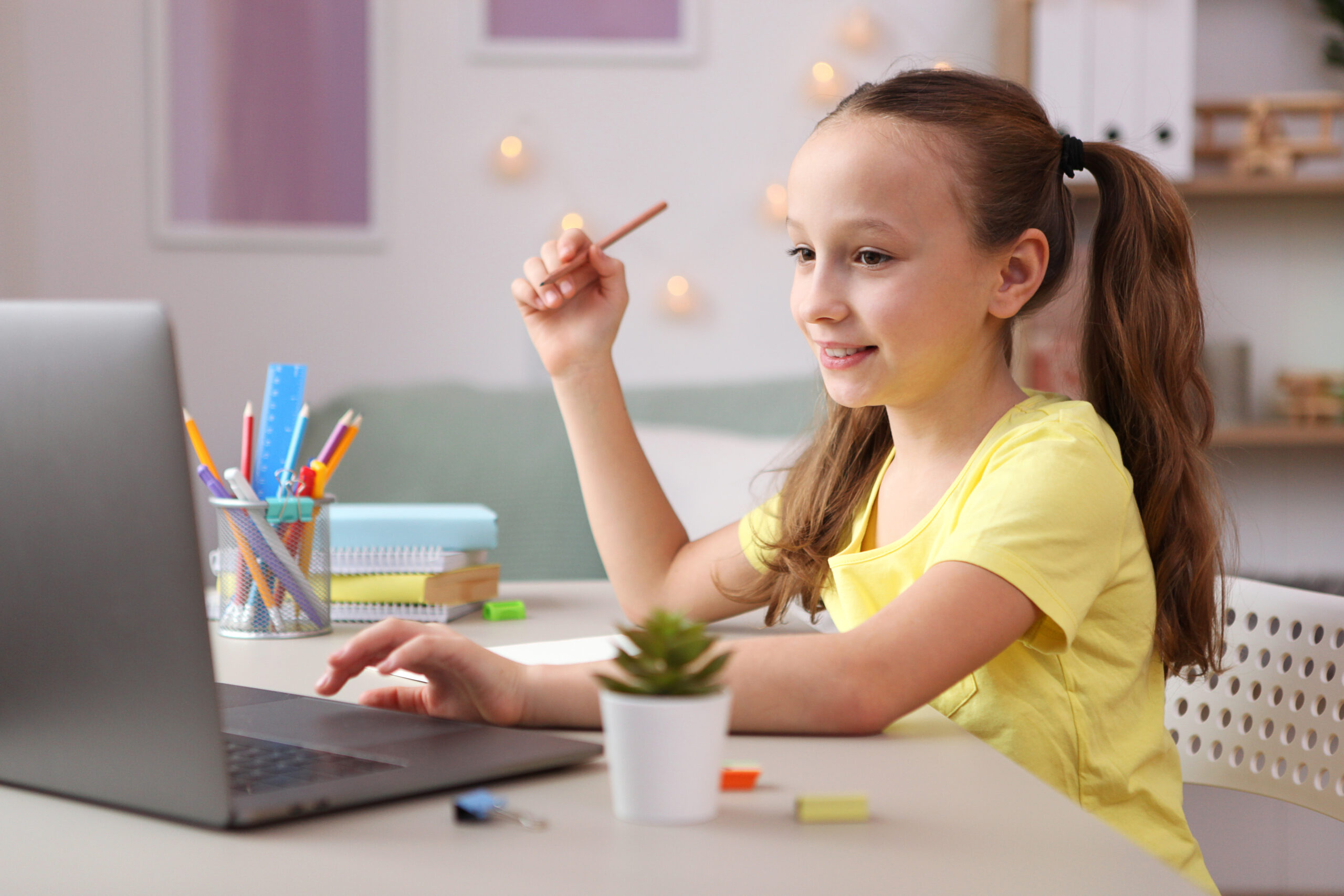 Gaming Online
There are numerous online game services or apps that allow users to play fun games together while simultaneously video chatting.  Or, if your kids are already gamers (the video game kind!) set up a time for them to play together, uninterrupted by chores or other daily tasks, so that they can really get some connection with their friends. 
Combine the online games with a video chat app so they can still get in on all the birthday fun!  This is also a great solution if party guests want to play different games on various platforms but would still like to see each other while gaming! My son LOVES to watch other people play games too.  Not sure I get it but if it makes them happy!!
Many gaming companies are adapting to makes it easier for players to find games where you socialize wth others — In Roblox, for example, you can visit a virtual shopping mall, go camping or ride virtual water slides.  The games in their Play Together games also offer VIP servers for 10 Robux (10 cents). That allow users to play with family, friends, classmates and others they choose in a private virtual space — like a virtual birthday party. Find out more HERE.
If they are playing against each other create a leader board to keep them all engaged and competing.  You'll find the DIY for this leader board HERE.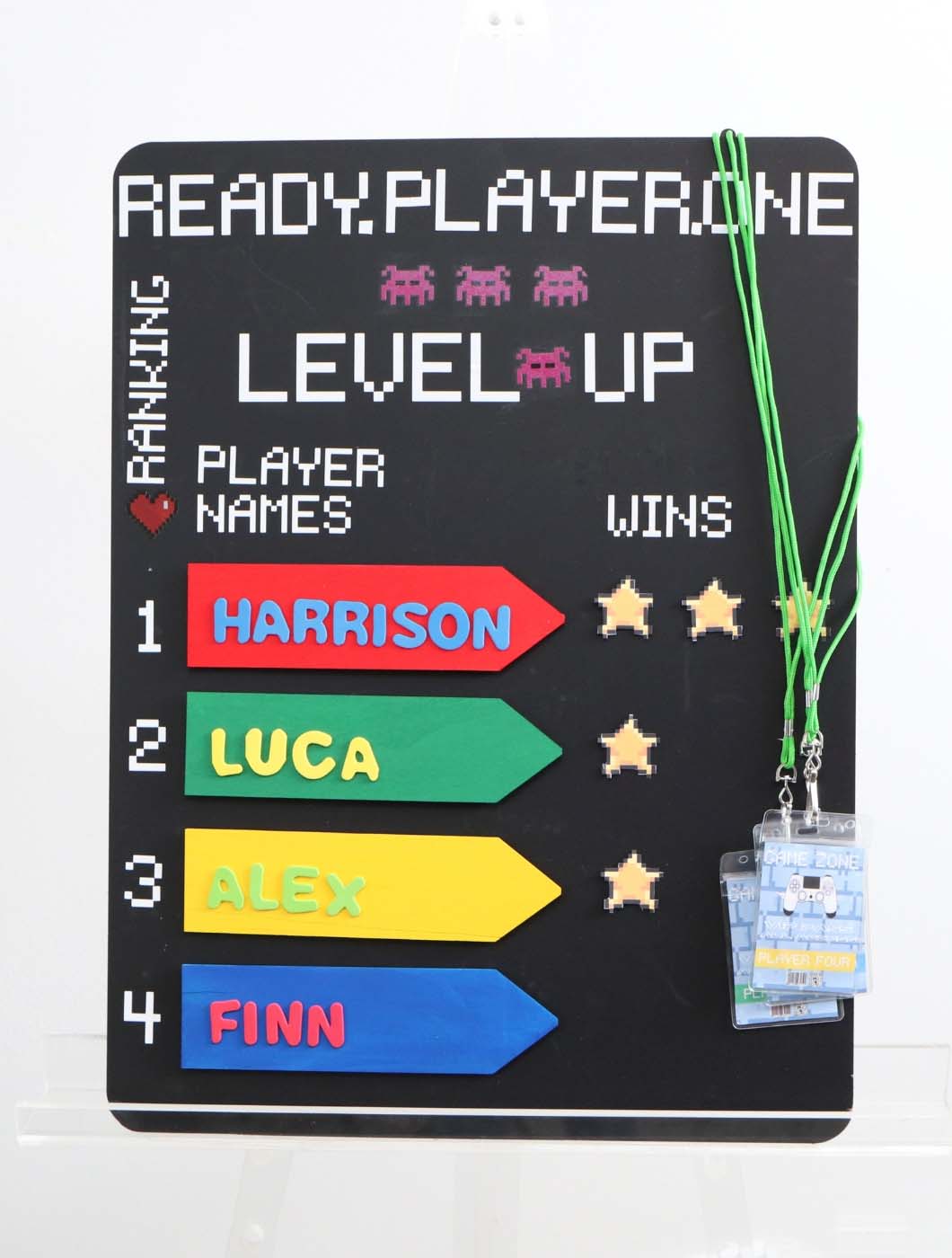 Make Up or Pampering Party
Why not try a virtual spa day or make-up party  for tweens and teens. Getting a manicure or a pedicure is always a nice treat, but one of my favorite parts about getting my nails done is chatting with the friend I've gone with as we wait for the top coat to dry.  Try a virtual party where everyone gives themselves a manicure, pedicure or face mask.  Better yet, parents could help out by treating the kids to the pampering.  Enjoy the pampering whilte video chatting!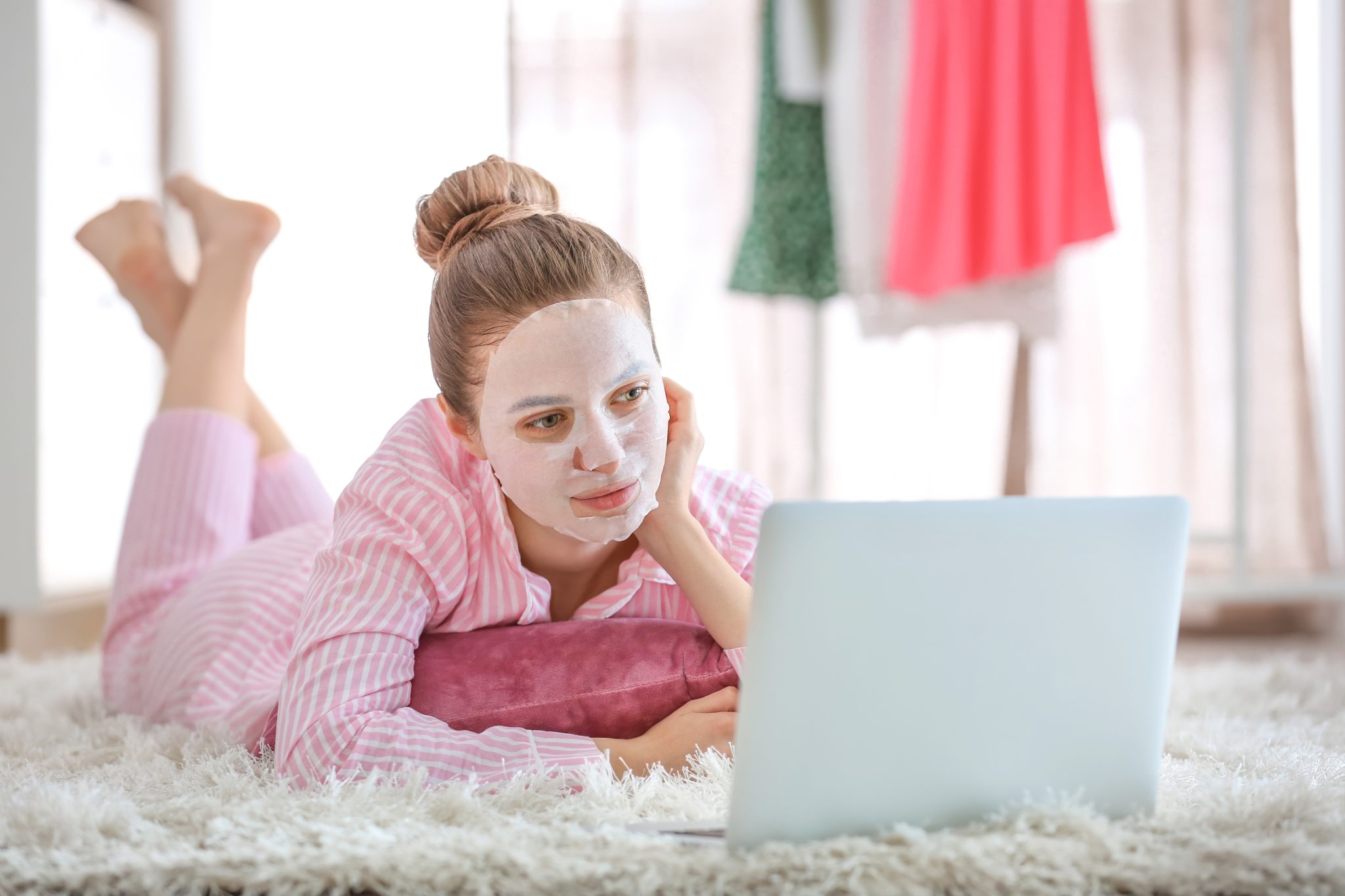 Much like a painting party, this may take some advance prep. You can send or drop off some makeup colors or a set of brushes to get them started. Then throw on videos from the kid's favorite YouTuber and see what looks they can re-create. This activity is definately one that is age specific, one for the older kids.  It's also where you may want to contact parents of guests first to make sure all are comfortable with this activity.
Virtual Baking Party
Again while our favorite restaurants, ice cream parlors and cupcake joints are a no-go (unless they have a take out option), there's no reason you can't throw a virtual baking party right in our very own homes! Especially with a group of older kids or tweens.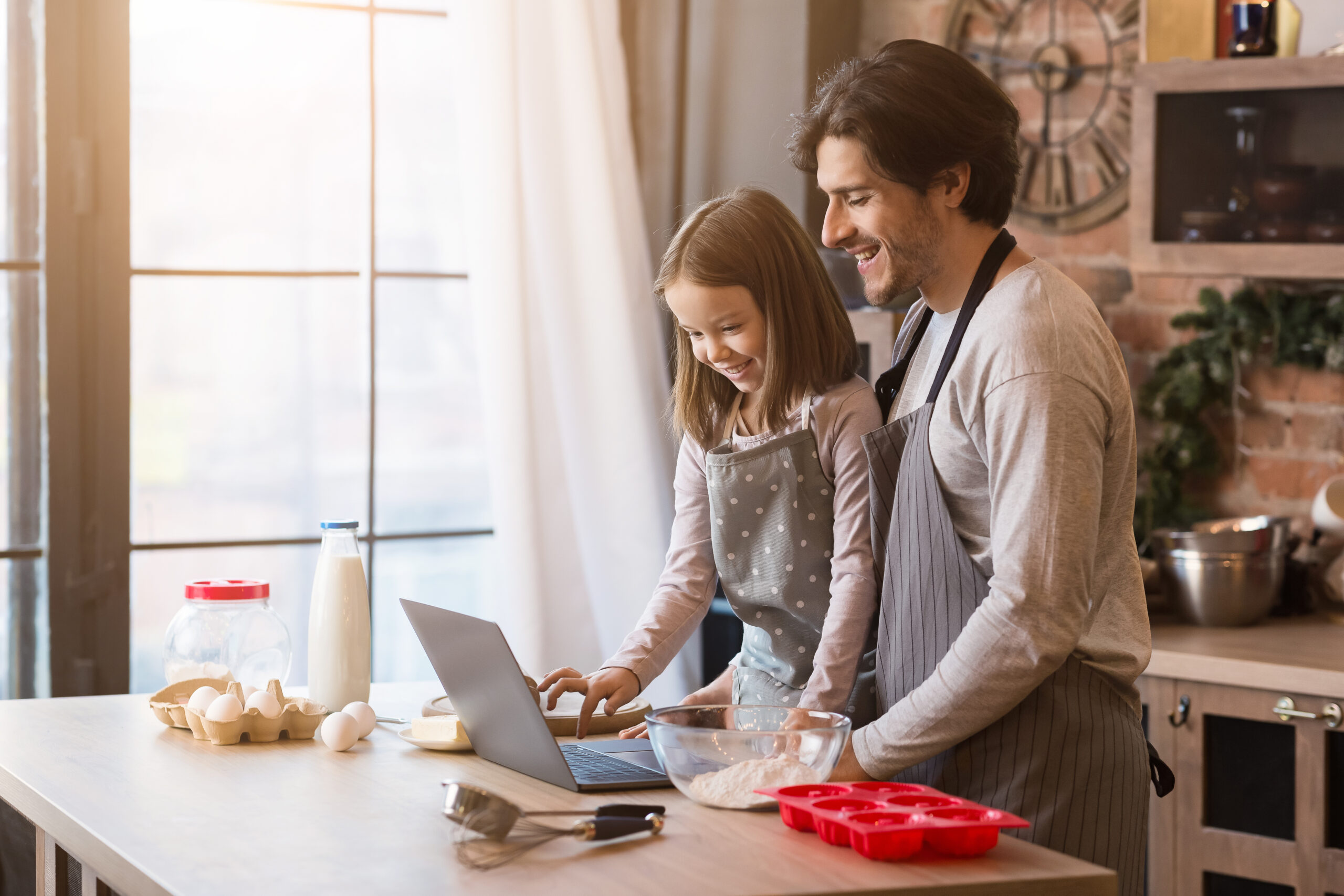 How about teaching the kids a favorite cake pop recipe, bake together working through the steps.  Alternatively follow a pro! Jenny of Jenny Cookies is doing a range of cookie and baking tutorials online at the moment.  Super yummy and easy to follow!
Don't want to bake, just eat dessert? thats ok too! Eat dessert together online!
Tik-Tok Party
If you have a tween like I do, you'll know Tik-Tok dances and challenges are all the rage! Have the birthday kid pick a song (or a specific dance routine to try out) on Tiktok for everyone to dance too.  Send their dances back to the birthday kid. This fun challenge will get everyone excited and you can even get your family involved in the fun. You can even use a special birthday hashtag.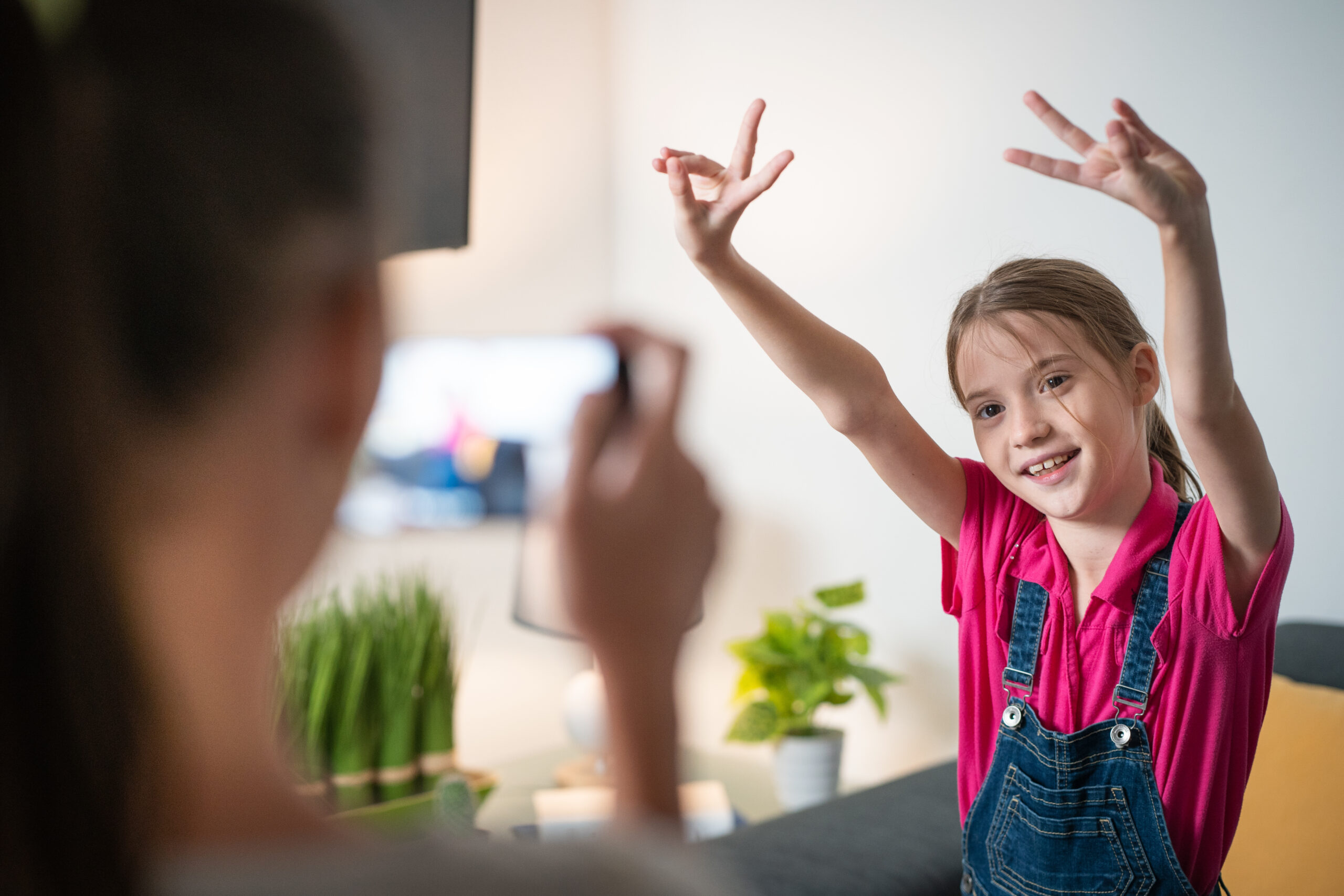 Hire an Entertainer
If you have the time and the resources, hiring an entertainer to join your Zoom chat or Google Hangout is a great option. Think magician, musician,  clown, or puppeteer. There are even some services where you can get your child's favorite TV or movie character (Elsa, Paw Patrol, Spiderman or even a llama?!) to show up on the zoom chat or send your child a video message!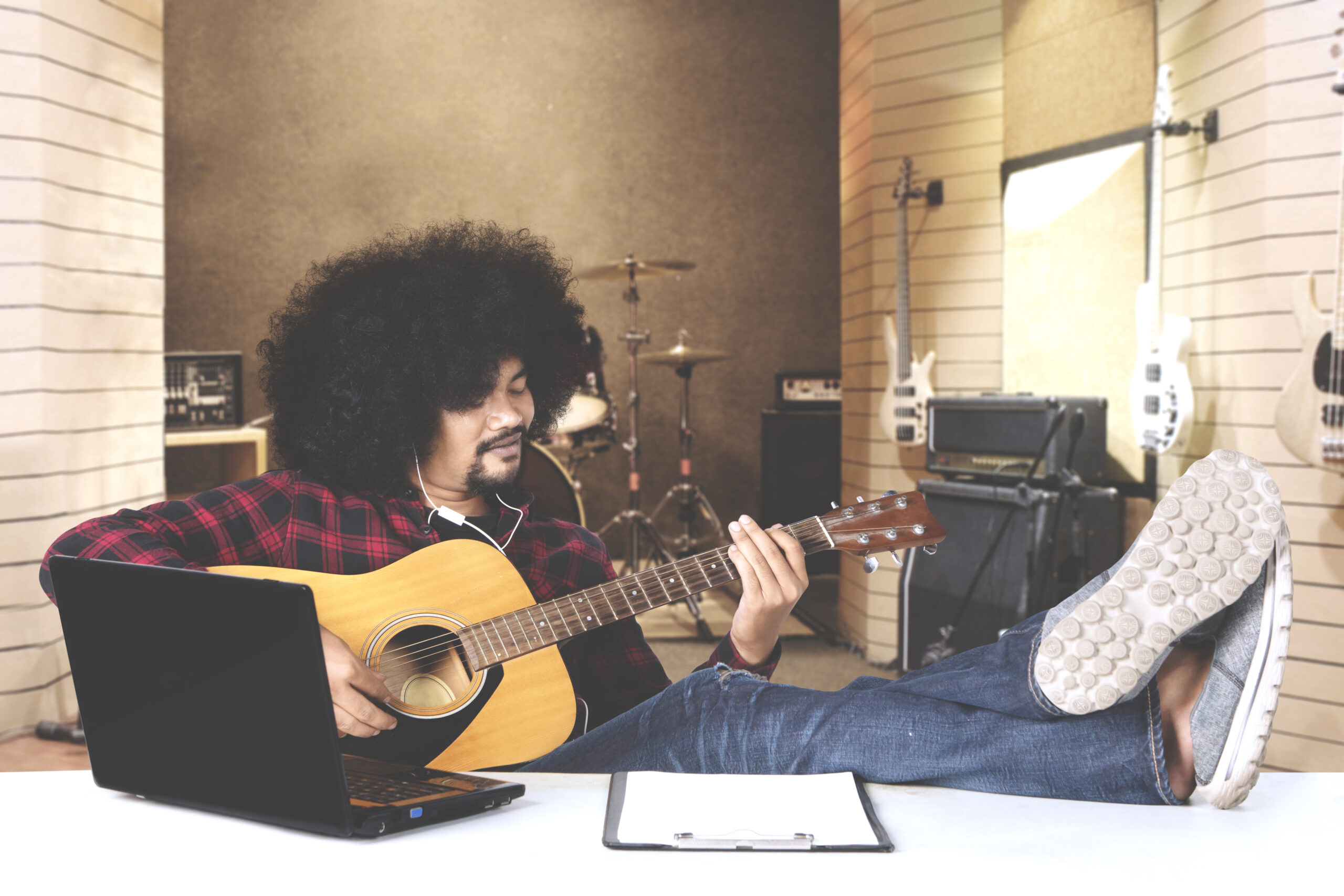 Not only will you have less pressure on yourself to keep the children entertained, but you will be supporting an artist who could probably really use the business right now!
Finally, a tip for virtually hosting younger kids – Run the kids through functions on the virtual platform you are using and consider a few ground rules to keep things going smoothly. For example:
Please 'mute' when you are not the speaker
Find a place with not to much background noise so you can hear your friends
Keep your device still and in one place
Keeping our children physically distant from each other does not mean not letting them connect with others. There are so many ways to do so virtually. I hope this post has inspired you to get creative with their celebrations! Do you have other ideas? Let me know in the comments!
Also, check out my post on How to Throw a Birthday Parade for another safe, physically distant birthday celebration option.
Happy Partying!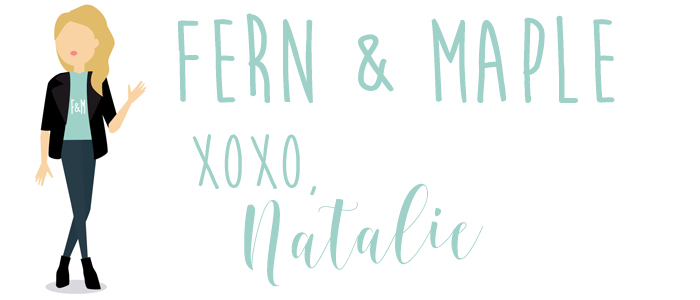 PIN FOR LATER: