Today I am taking a quick break from my styled party posts, because I just HAVE to tell you about one of my favorite new finds- edible stickers! 
Kristina Schlegel from Goodie Goodie sent me some PS I Love You Stickies to try out- and I am definitely feeling the love! These adorable sugar-paper Valentine's Day stickers are designed by independent artists, are made in the USA, and are nut-free, gluten-free, dairy free, and non-GMO. Basically, they are perfect for anyone. But they are especially helpful for busy parents who still want to create the cutest confections for their kiddos! As Goodie Goodie likes to say, all you do is "Peel, Stick, and Eat!".  It really was as easy as that.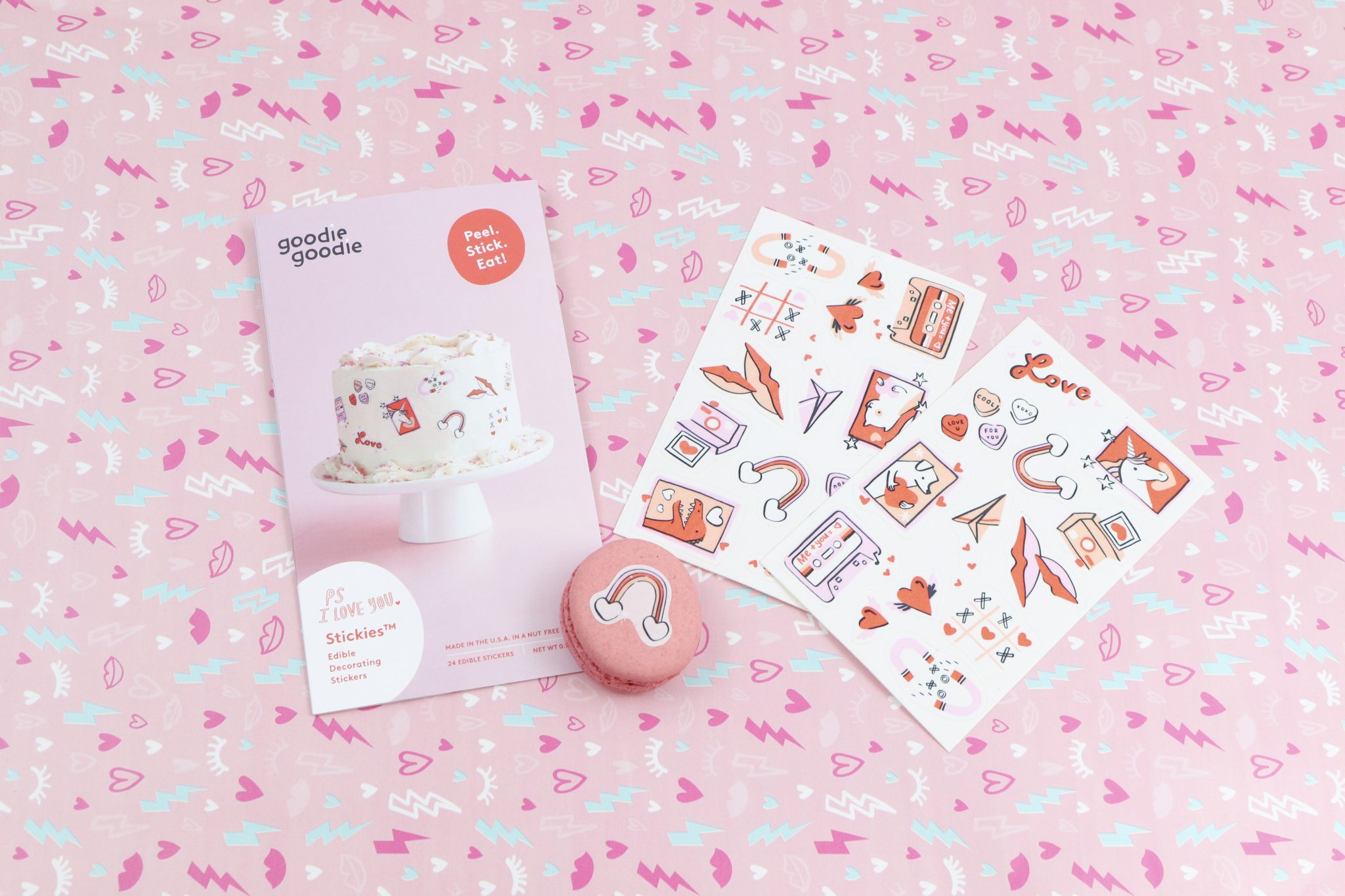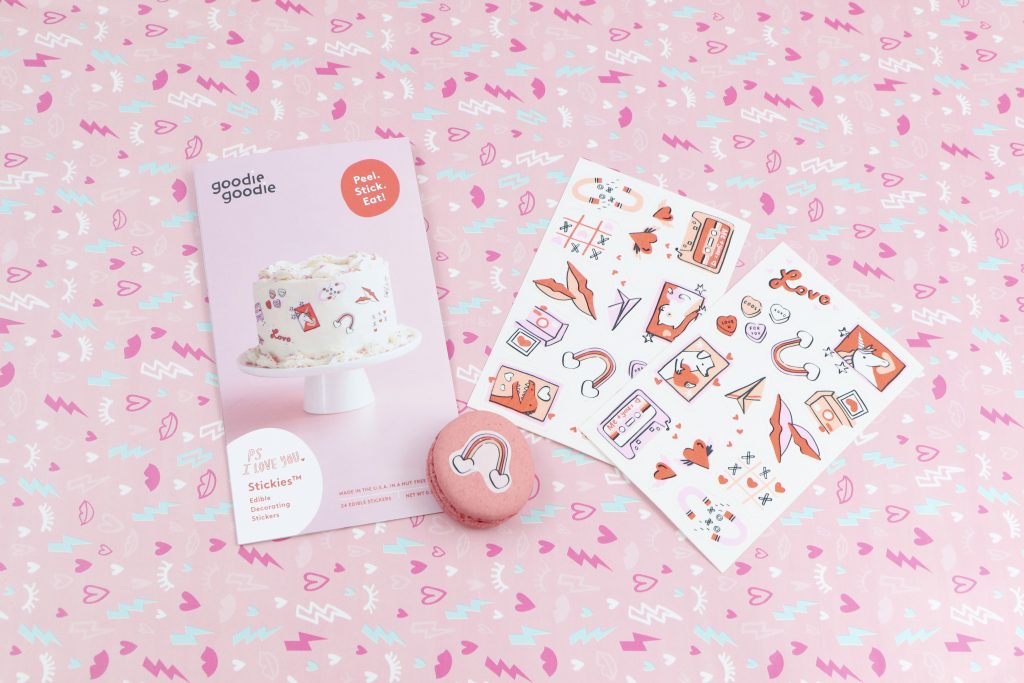 Check out some of the cute creations I was able to make with my Stickies!
Marvelous Macarons
First, I added the Stickies to some pretty pink macarons. Macarons are already super cute, but these edible stickers added extra flair that made them over-the-top adorable, and I was loving it.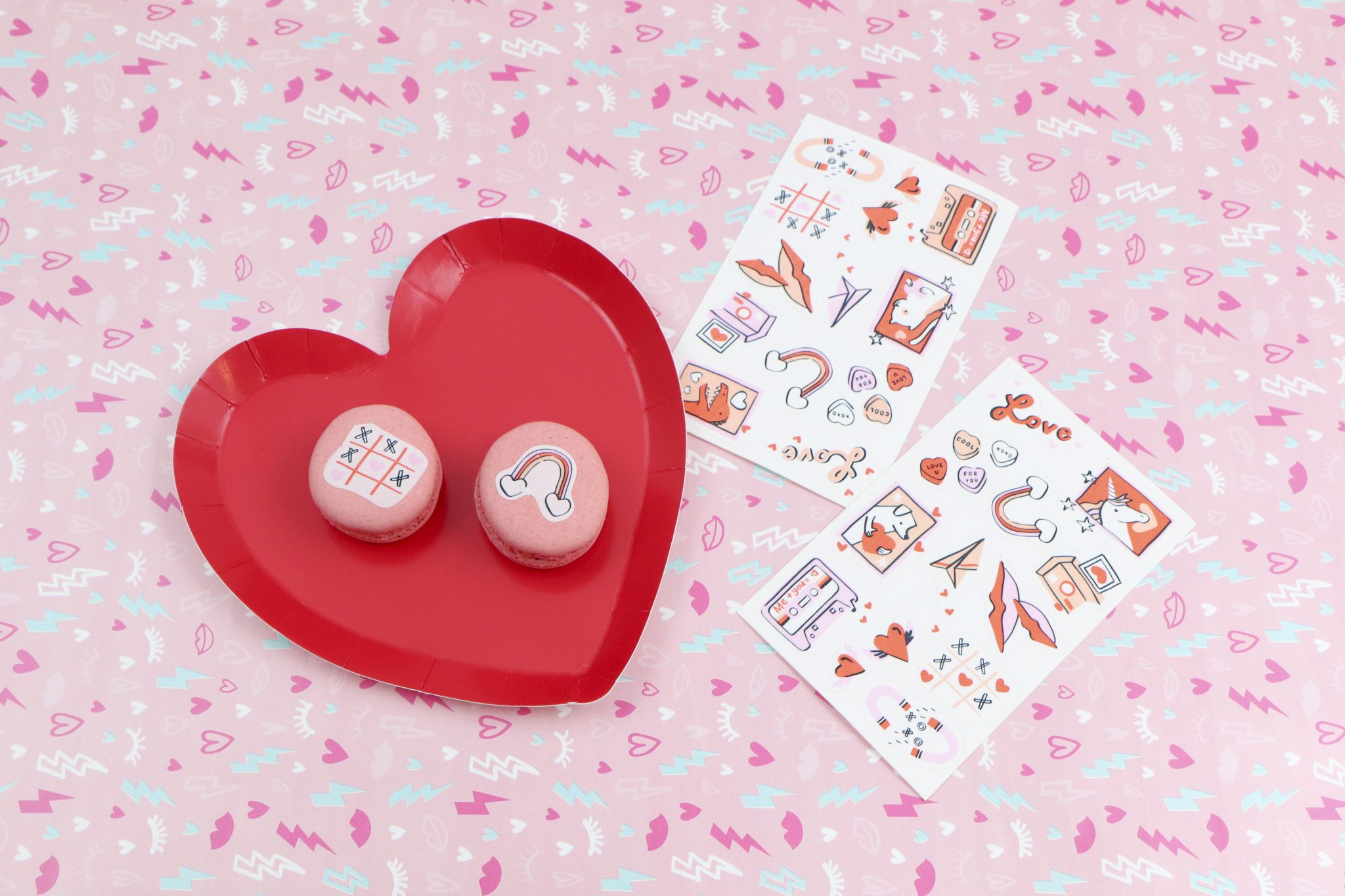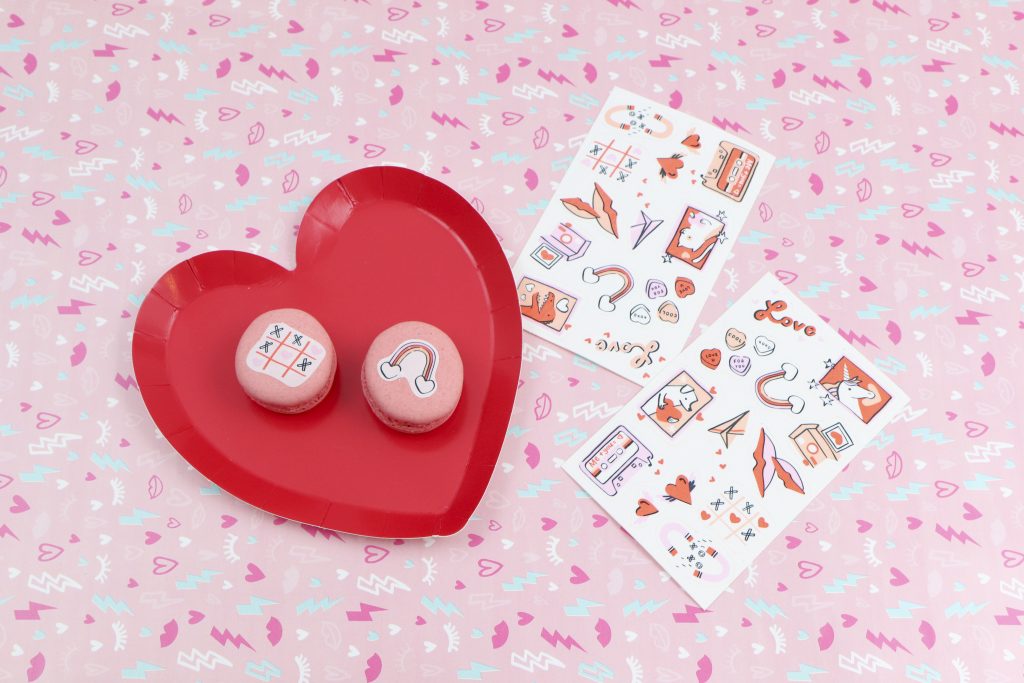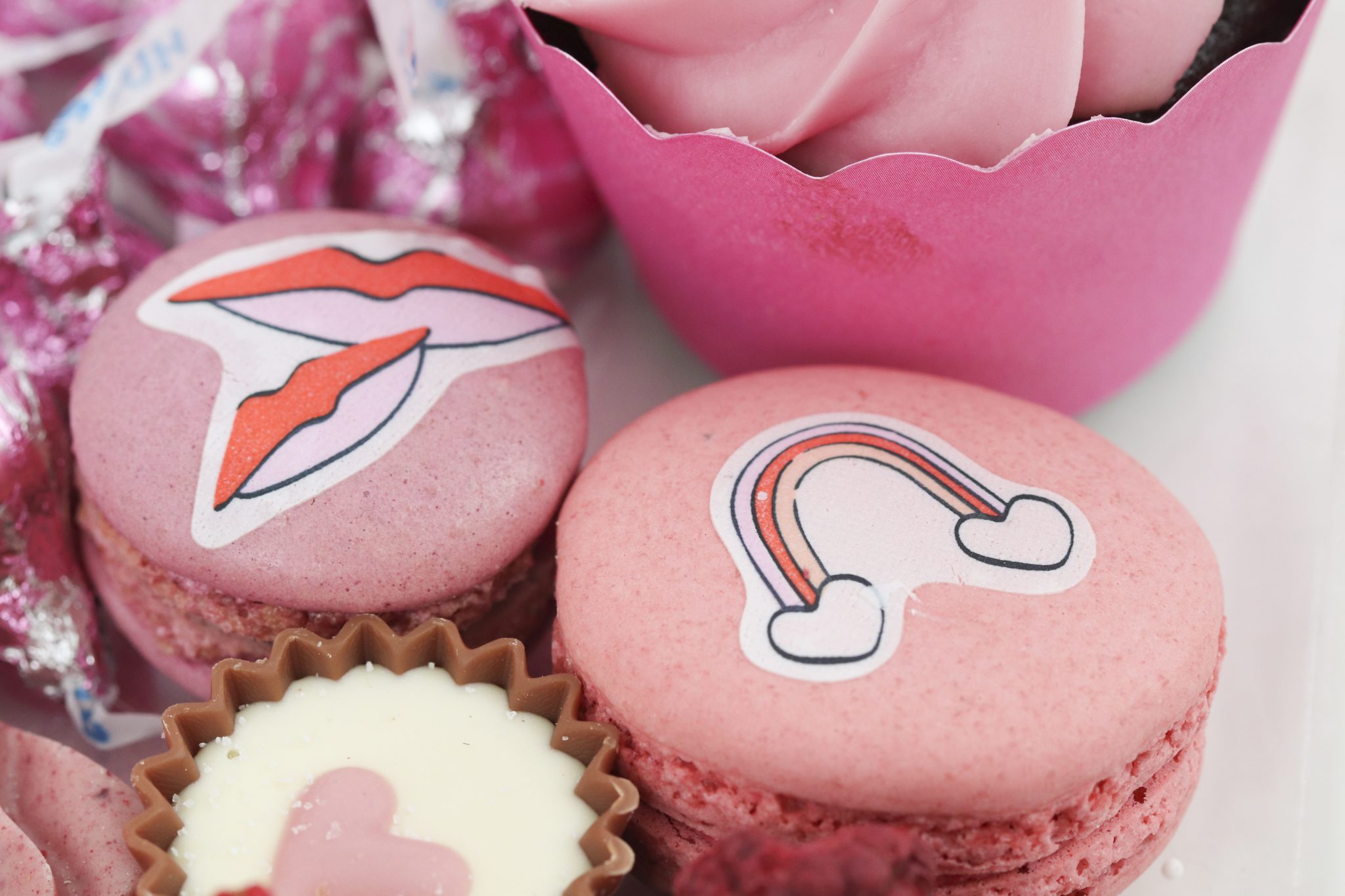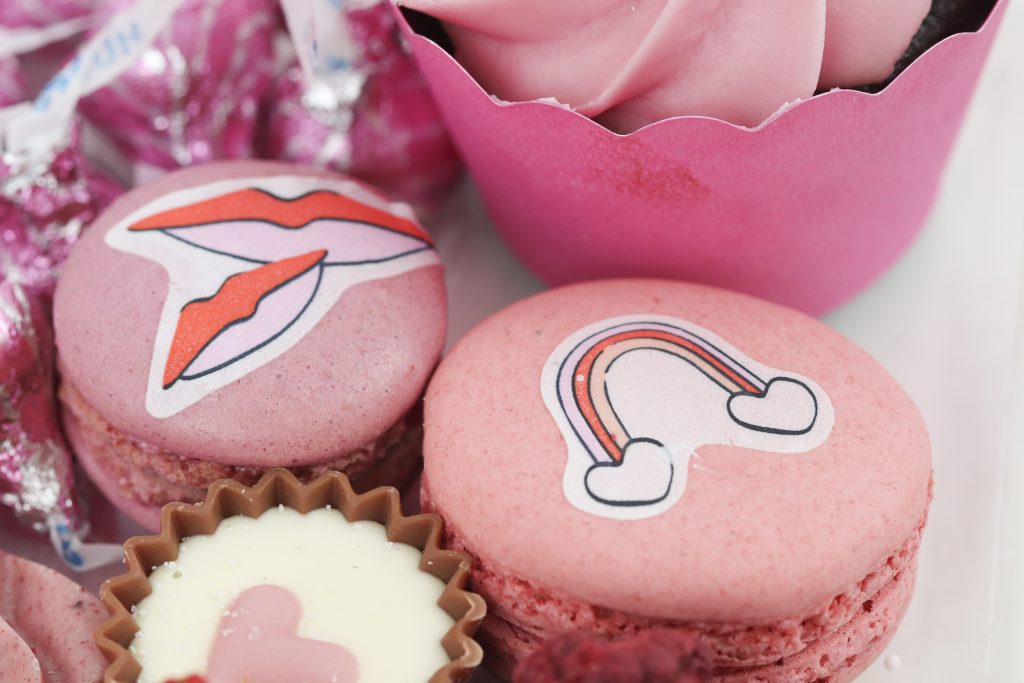 Cute Cupakes
Then, I decided to try them on cupcakes. I wasn't sure how they'd work on the softer frosting – but they worked perfectly! These melt-in-your-mouth cuties are so easy to lightly place without messing up the frosting underneath.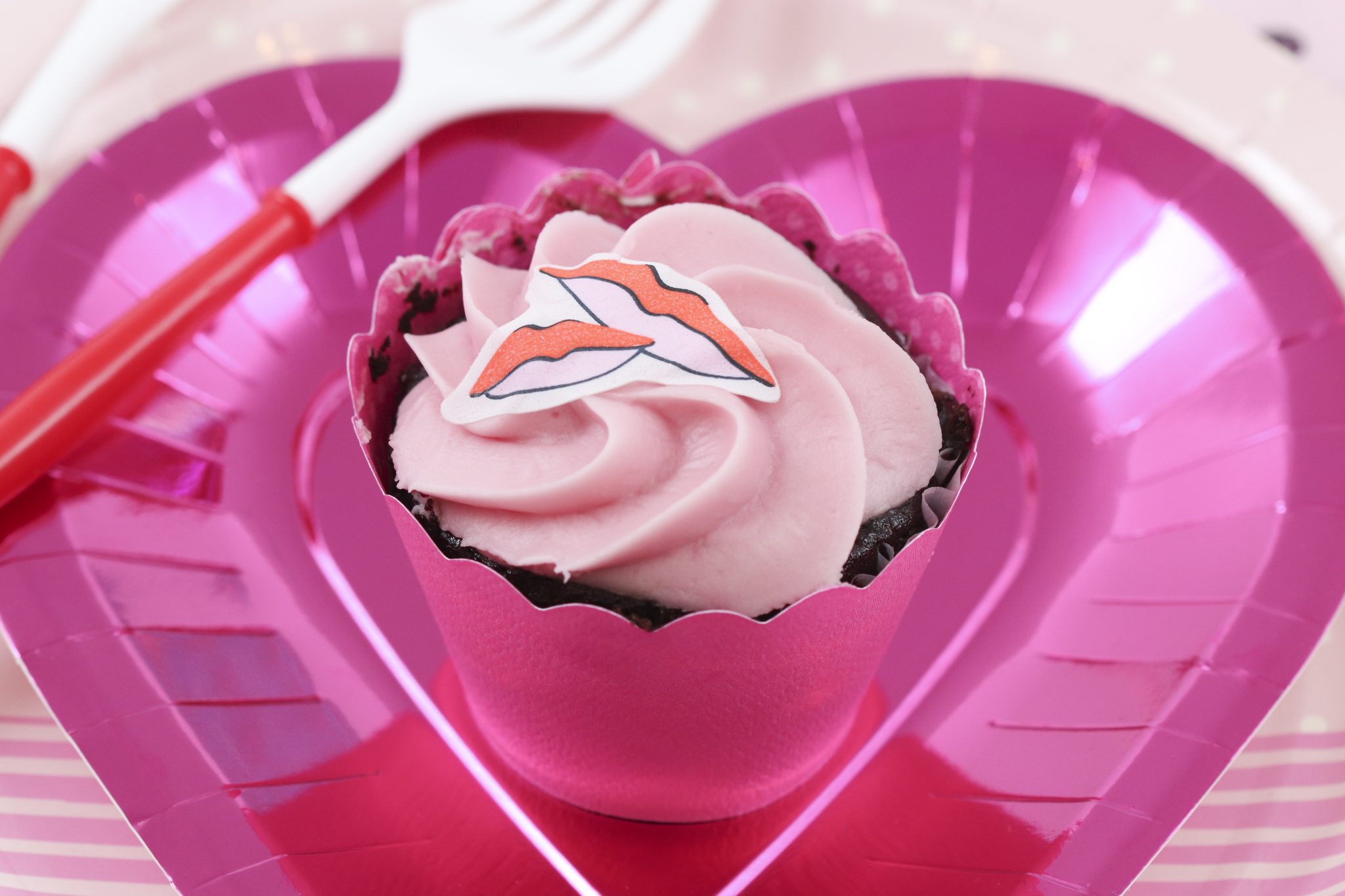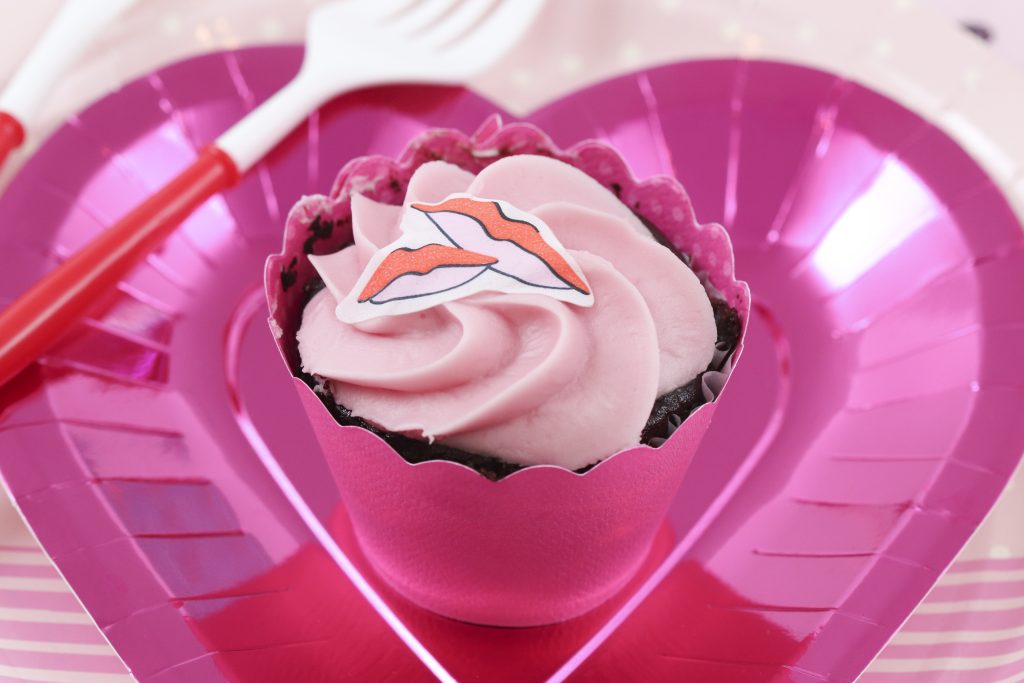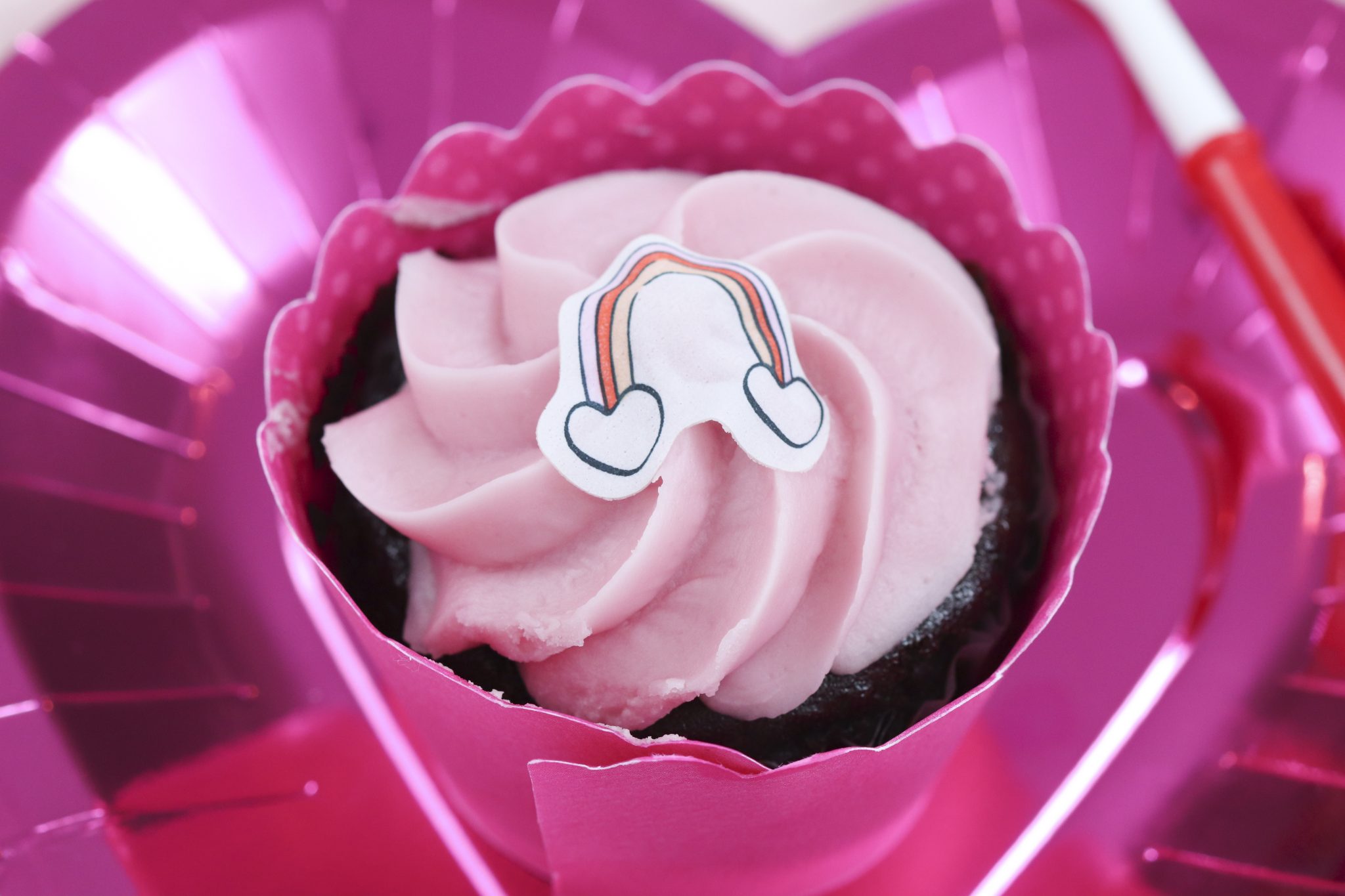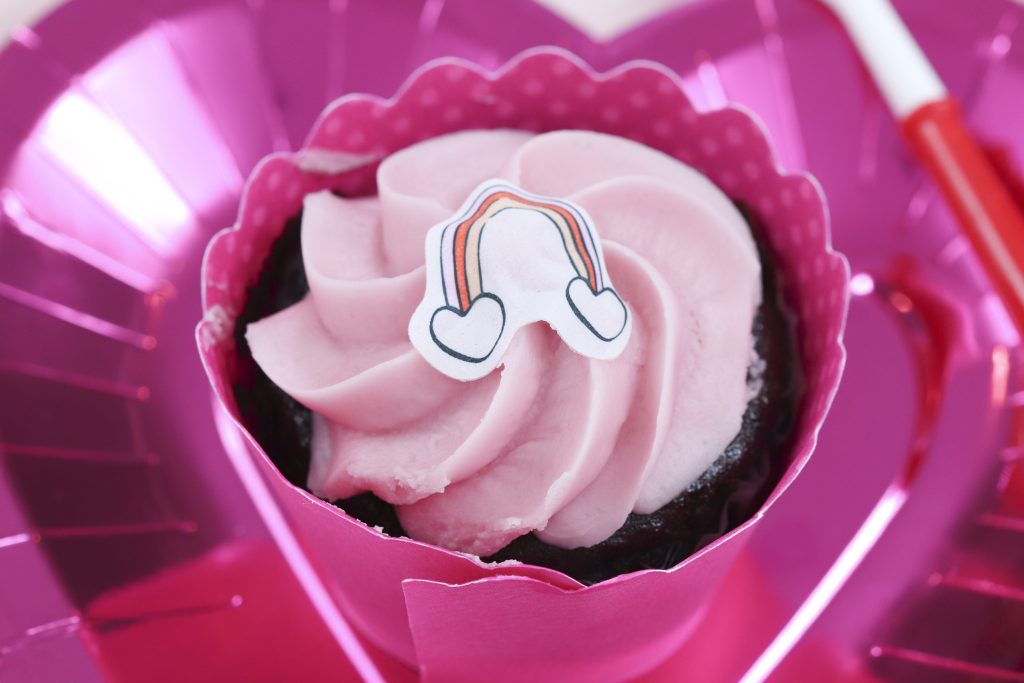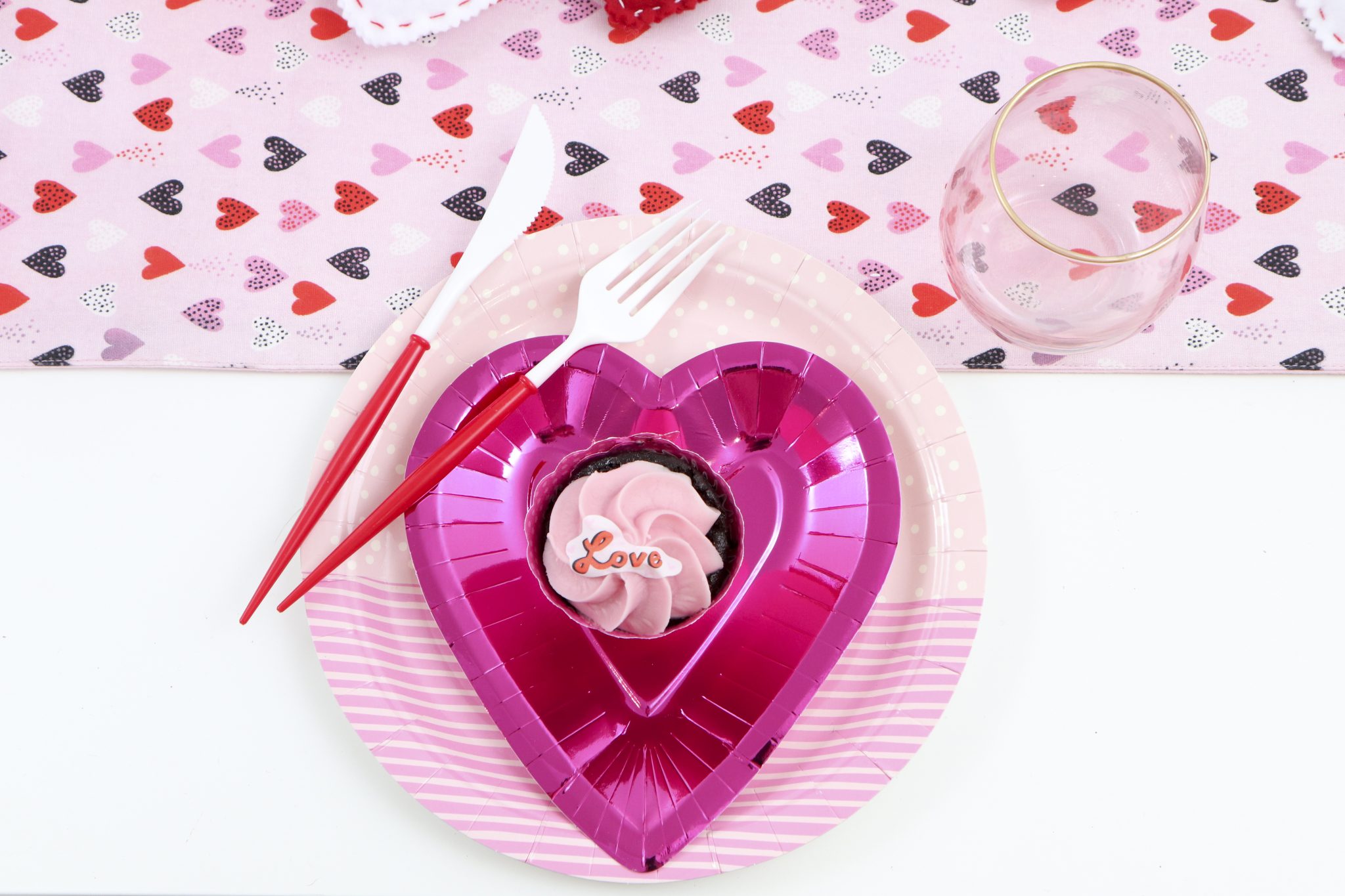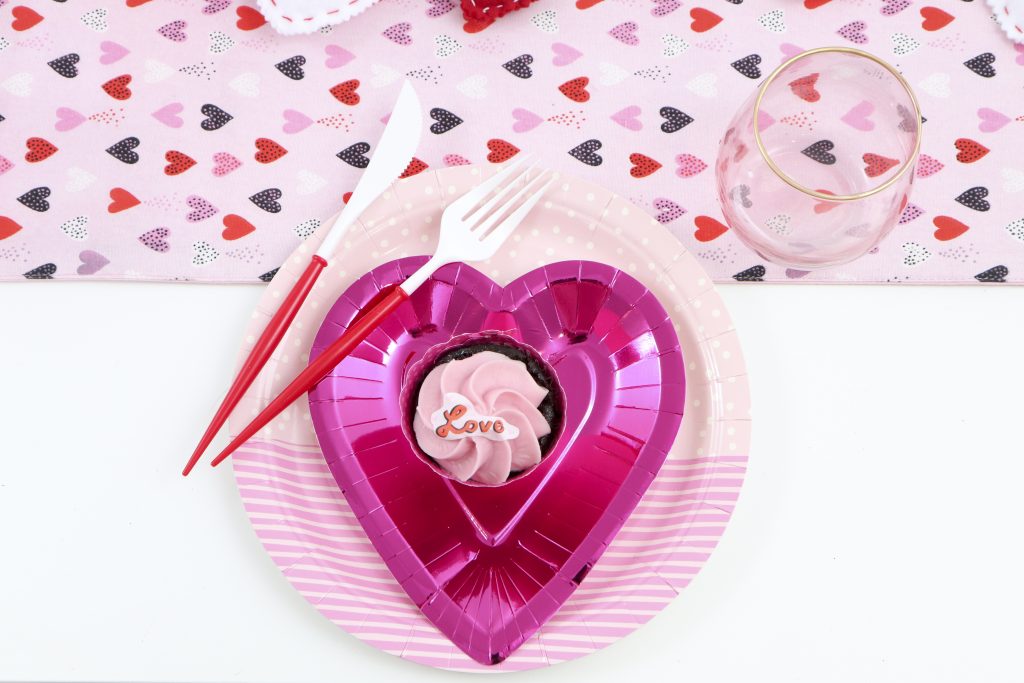 Charming Charcuterie
I even created a dessert charcuterie board using the macarons, cupcakes, and tons of other tasty treats. This is a really fun twist on a traditional charcuterie board, and perfect for Valentine or Galentine's Day parties!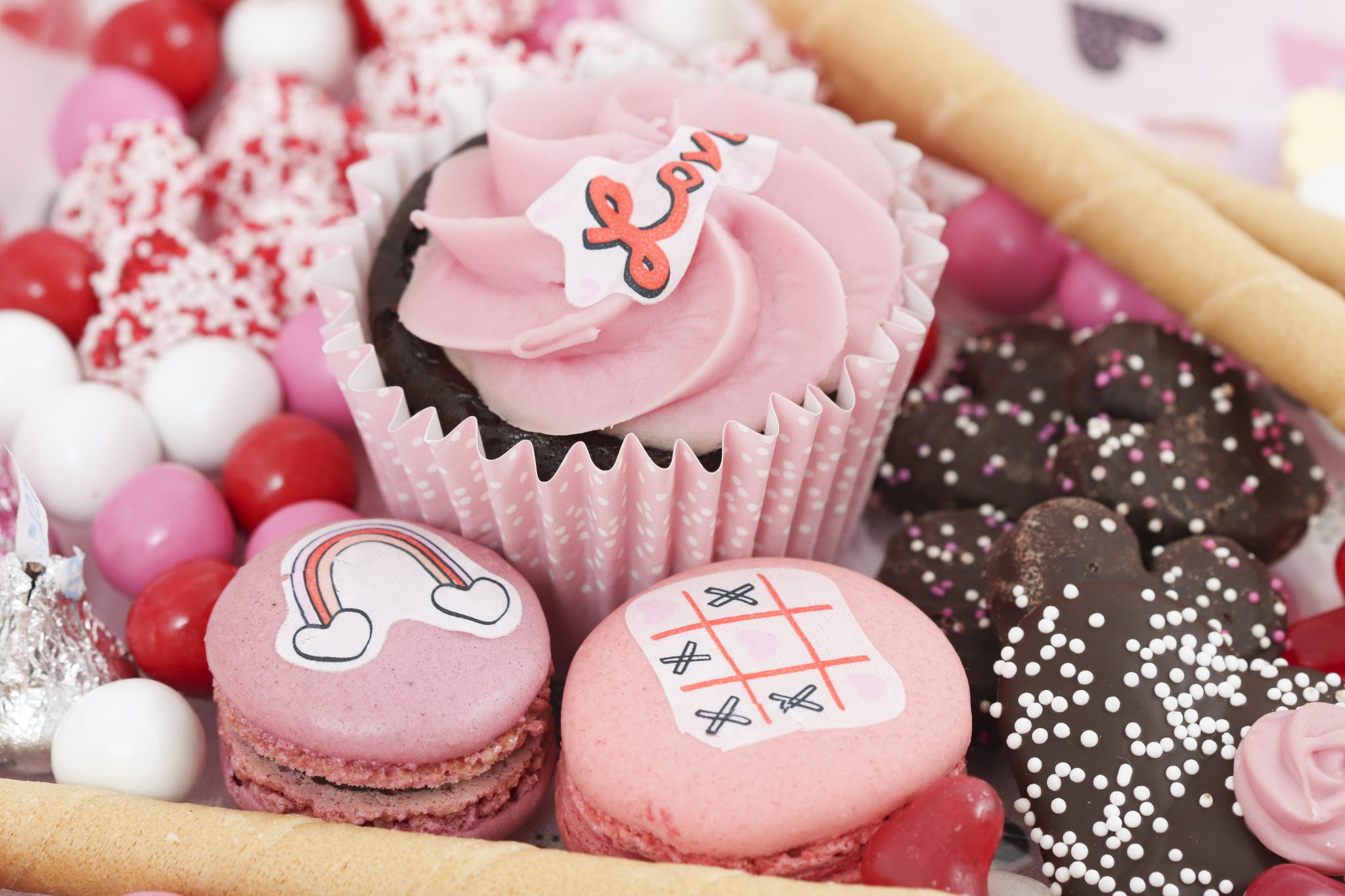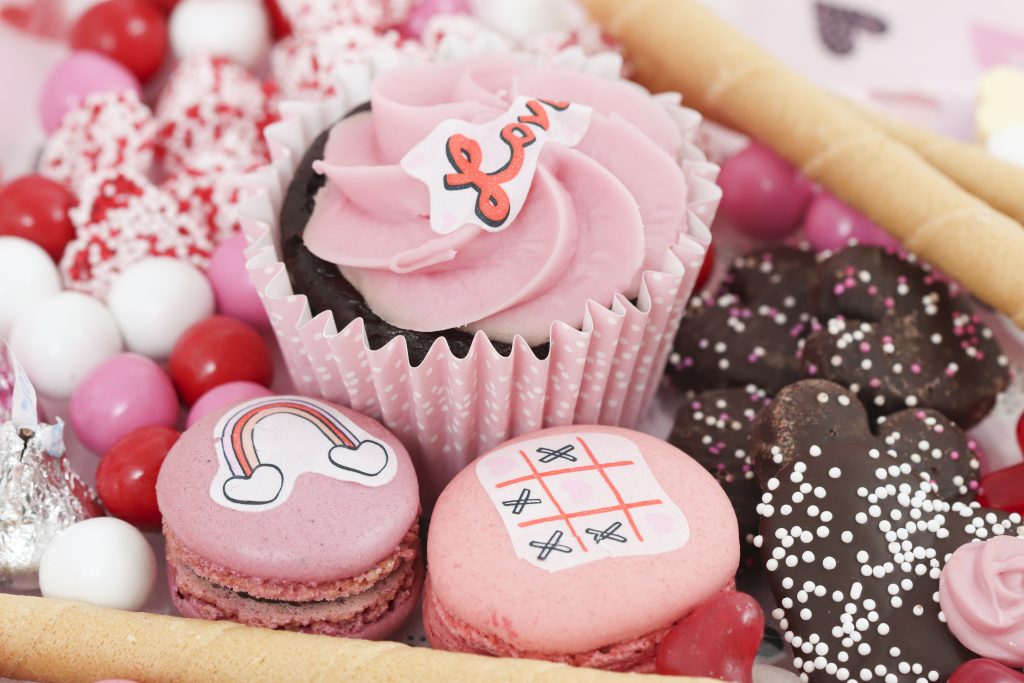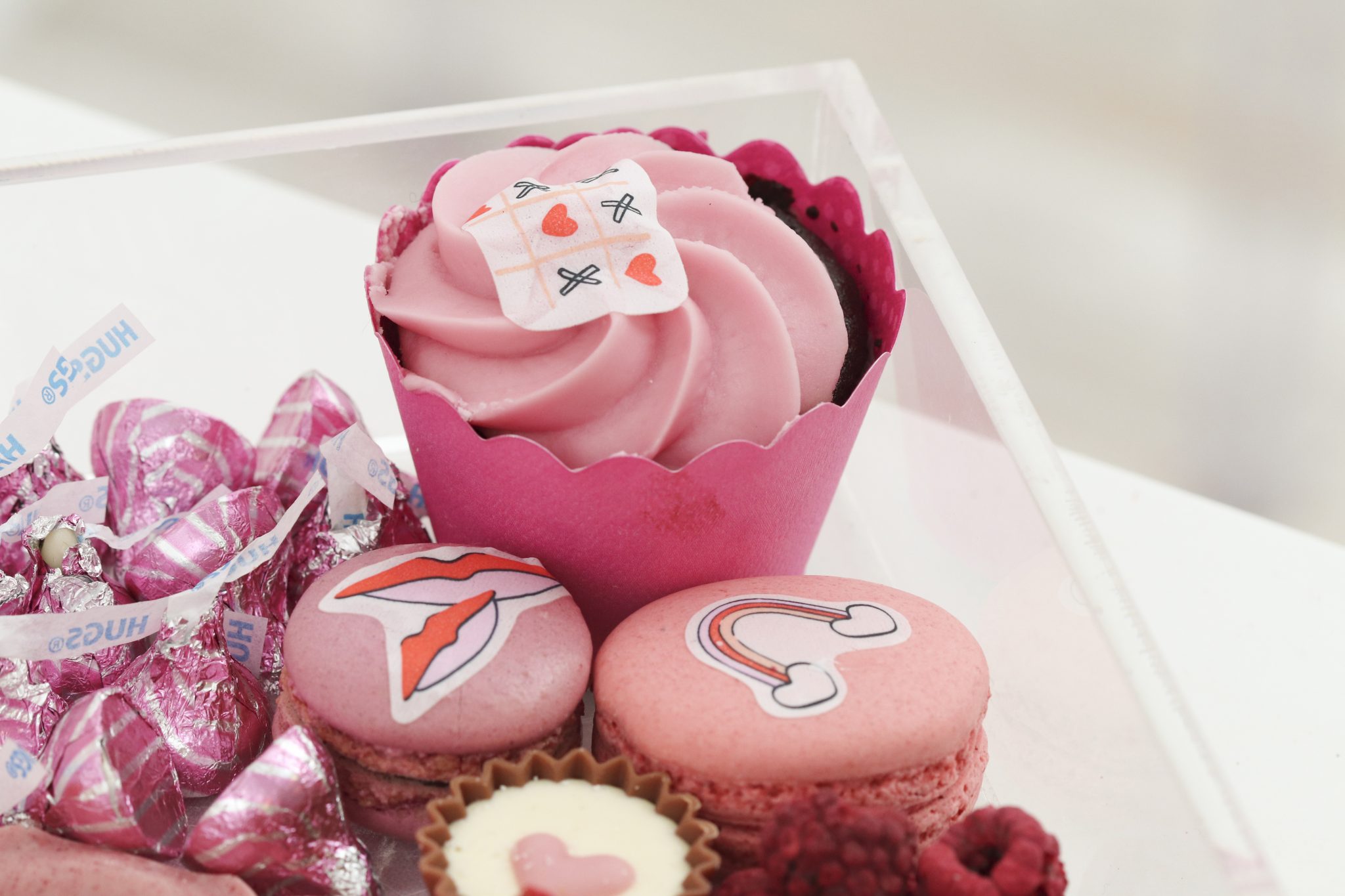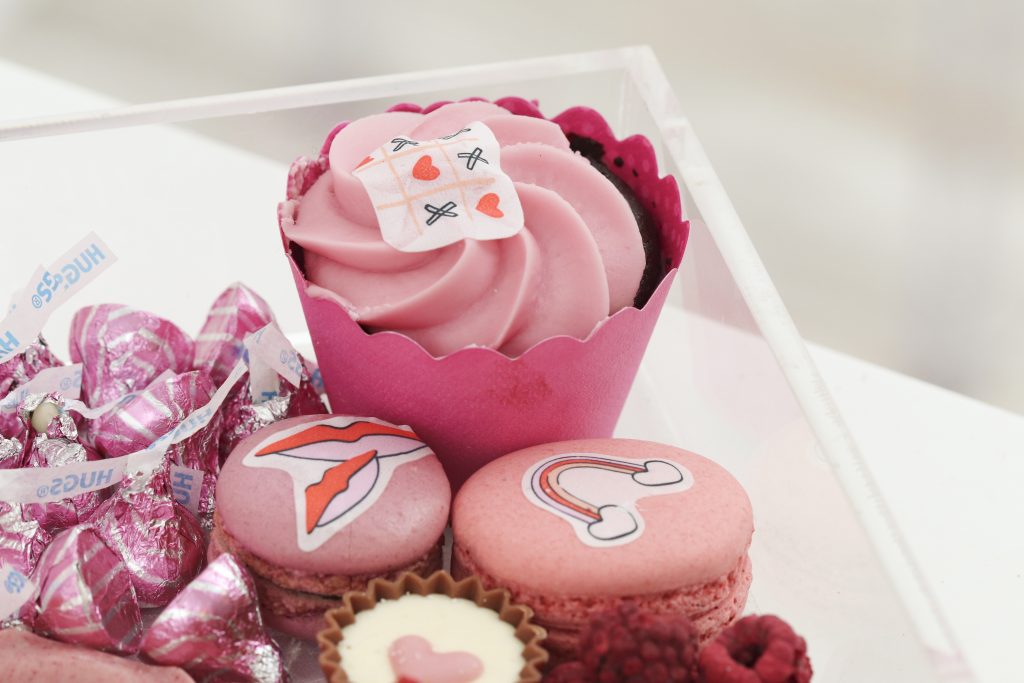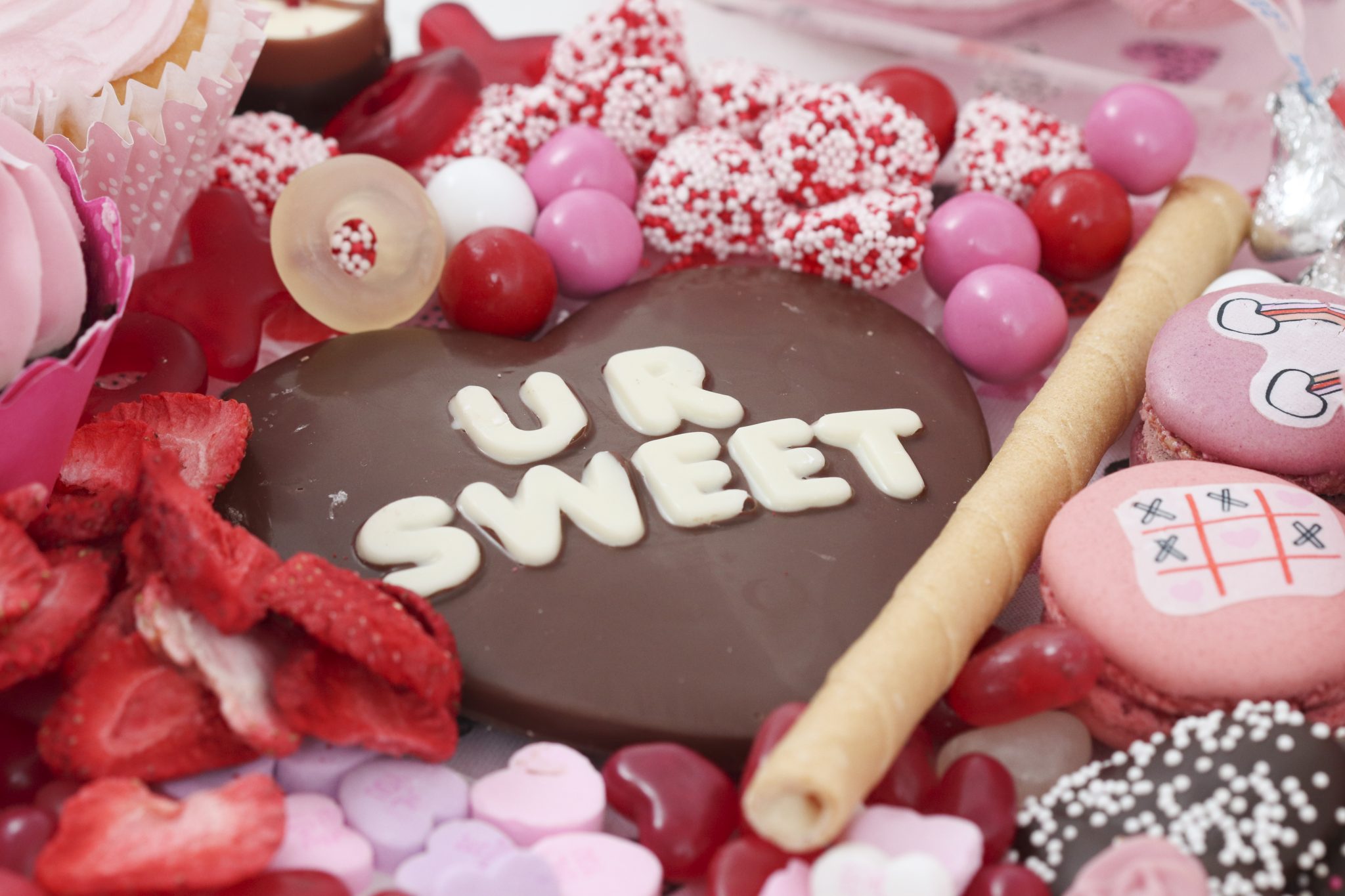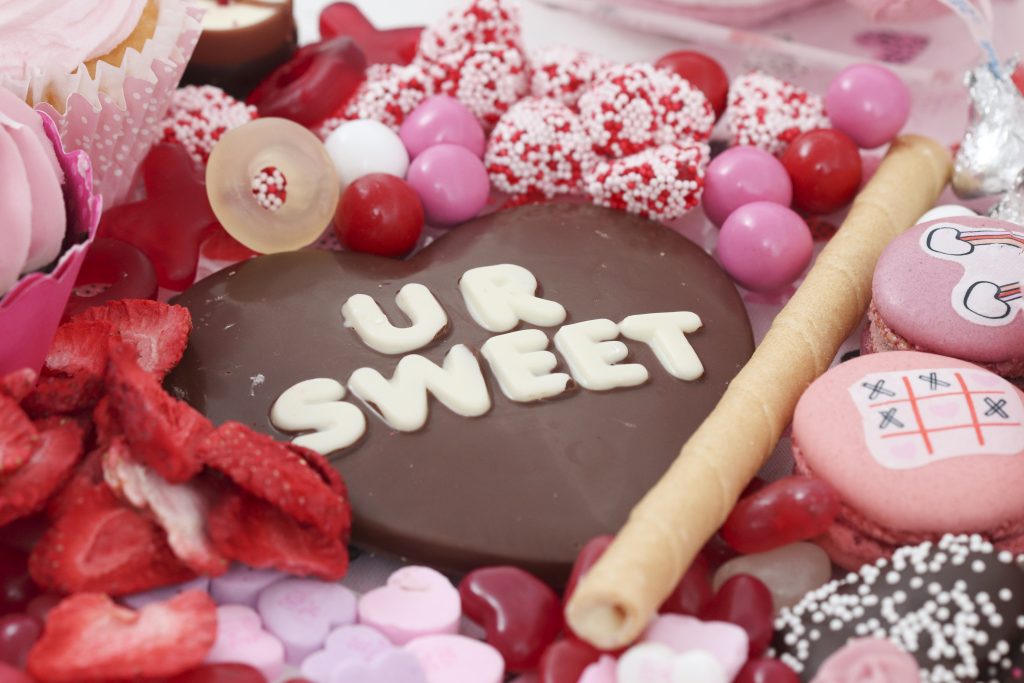 Blissful Breakfast
Seeing how well the Stickies worked on the cupcake frosting got me thinking…would it be possible to use them even on softer whipped cream? Turns out, it TOTALLY is! I set up an amazing Valentine's Day waffle breakfast, complete with edible sticker-topped whipped cream. Talk about tasty and sweet!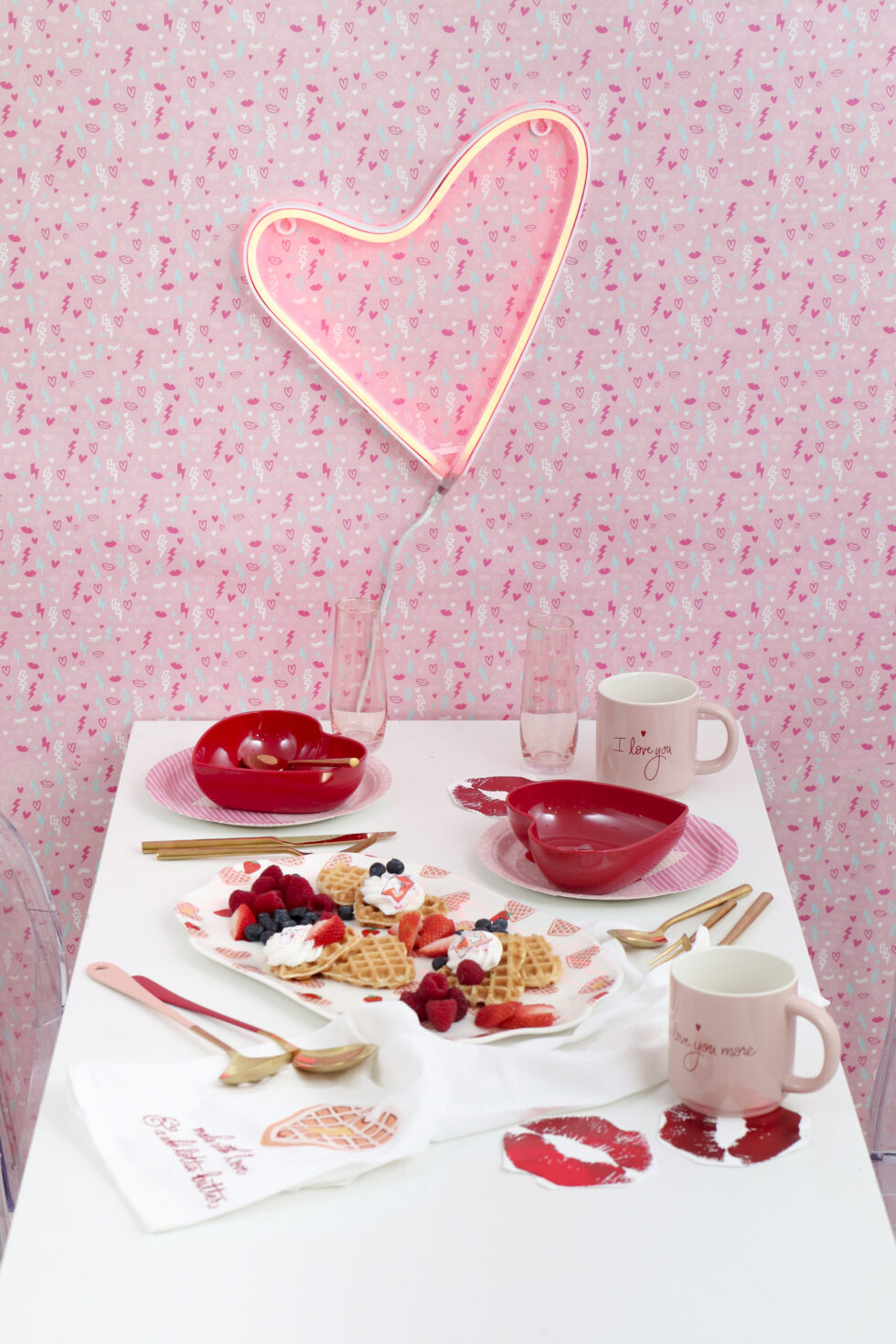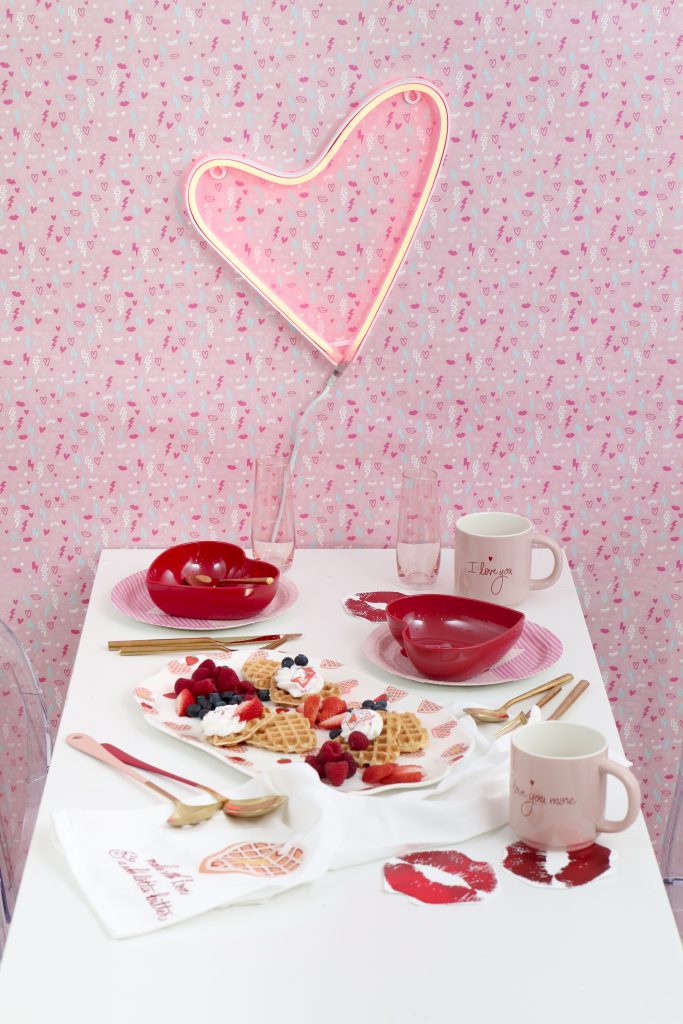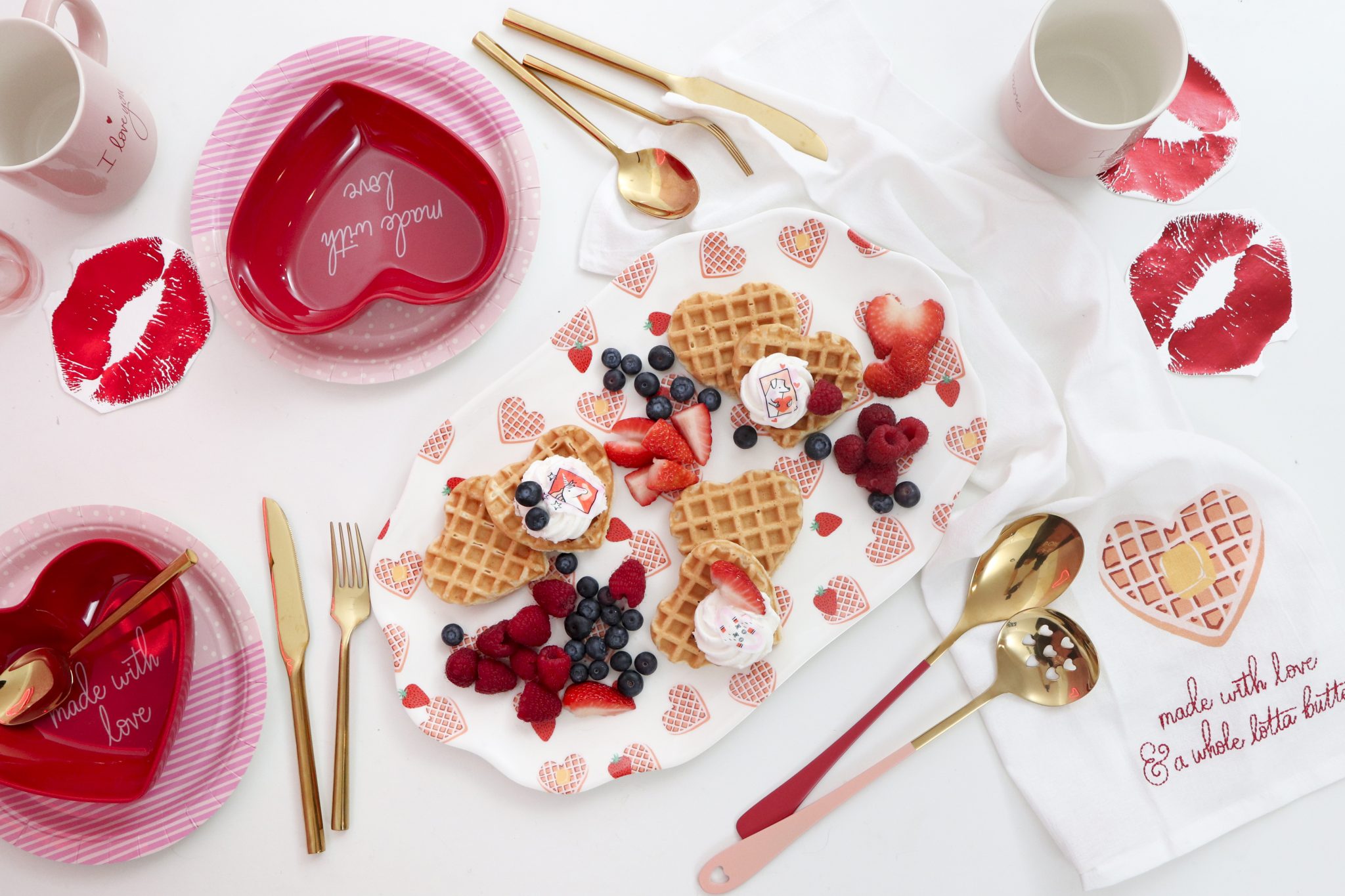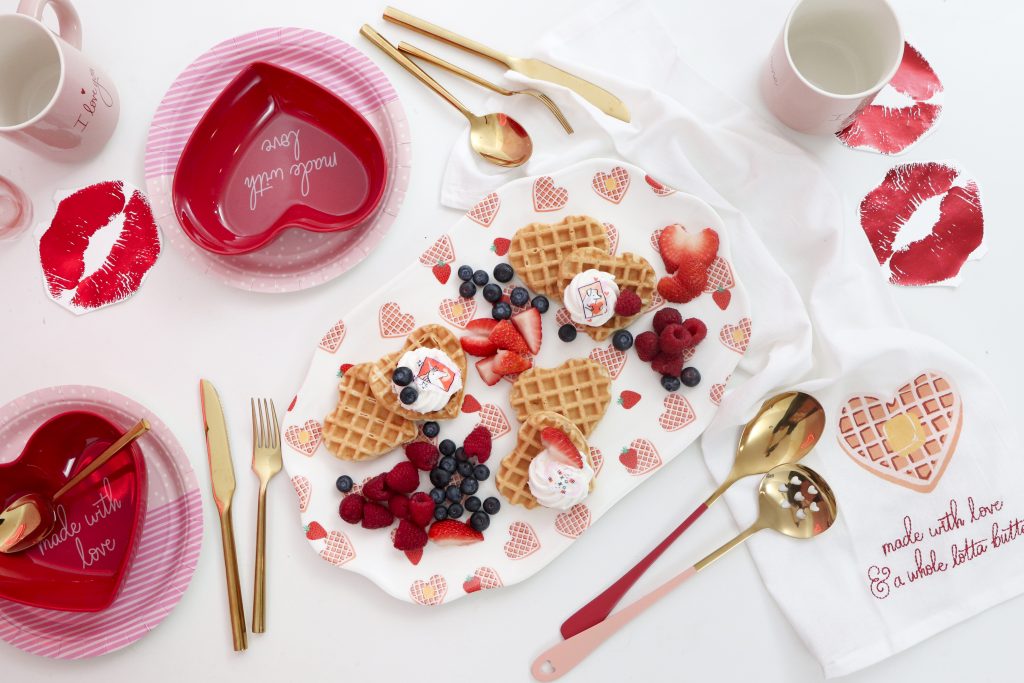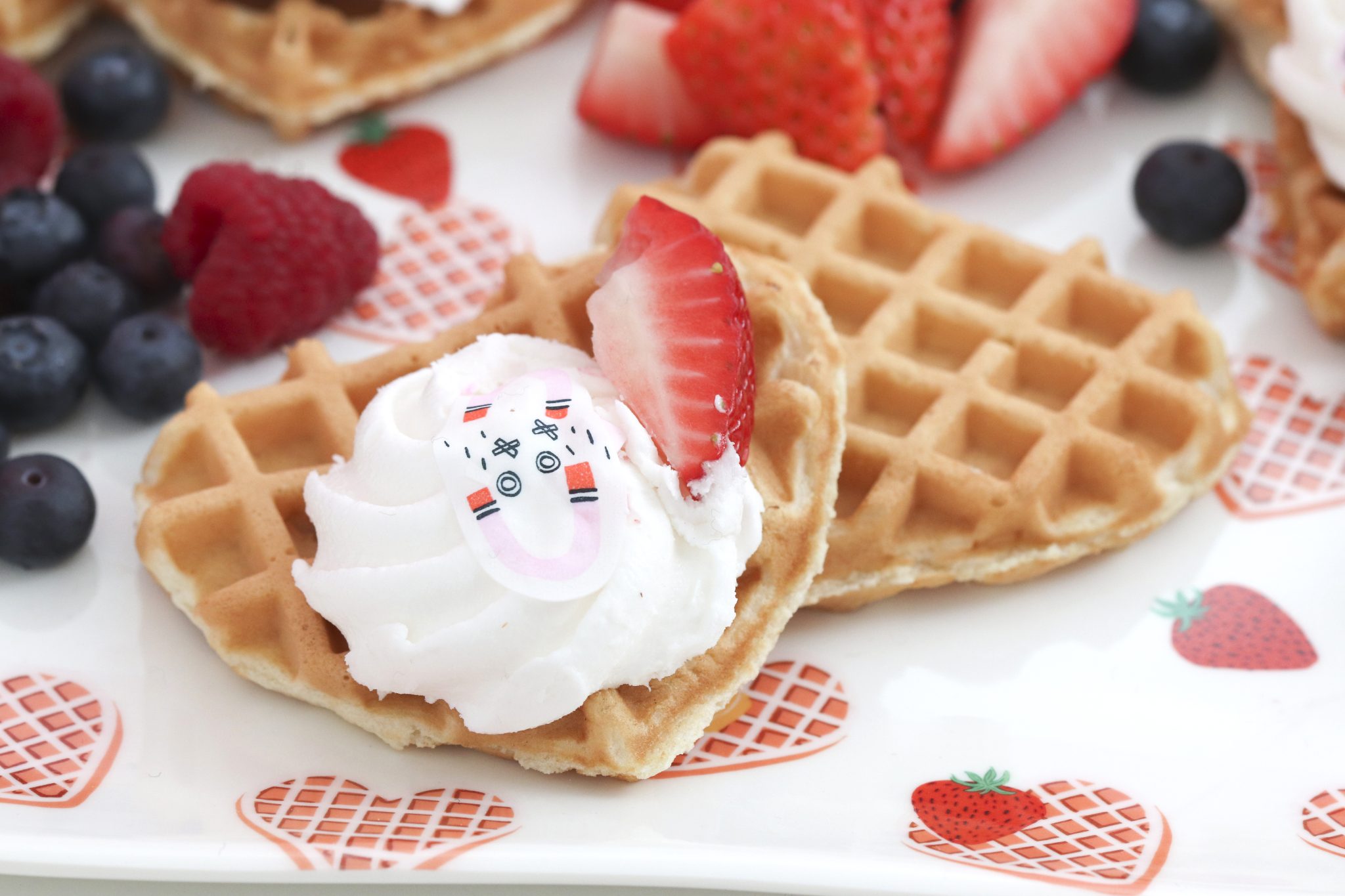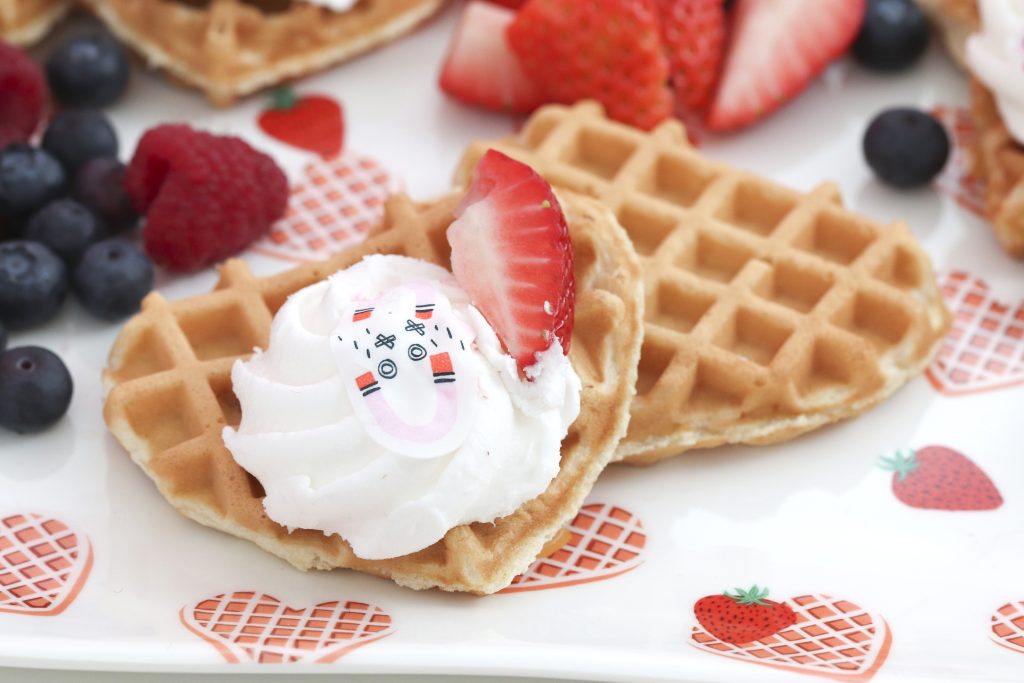 Coolest Cake
Finally, I transformed a simple store-bought cake into a fun and tasty Valentine's Day show-stopper. This project was so easy and fun – and was made even better by the fact that my 8-year-old daughter, Parker was able to help me with it. These edible stickers are so kid-friendly! We simply stuck our PS I Love You Stickies all over the outside of the cake, sprinkled some candy hearts around the edges, and topped it with one of our pretty pink macarons.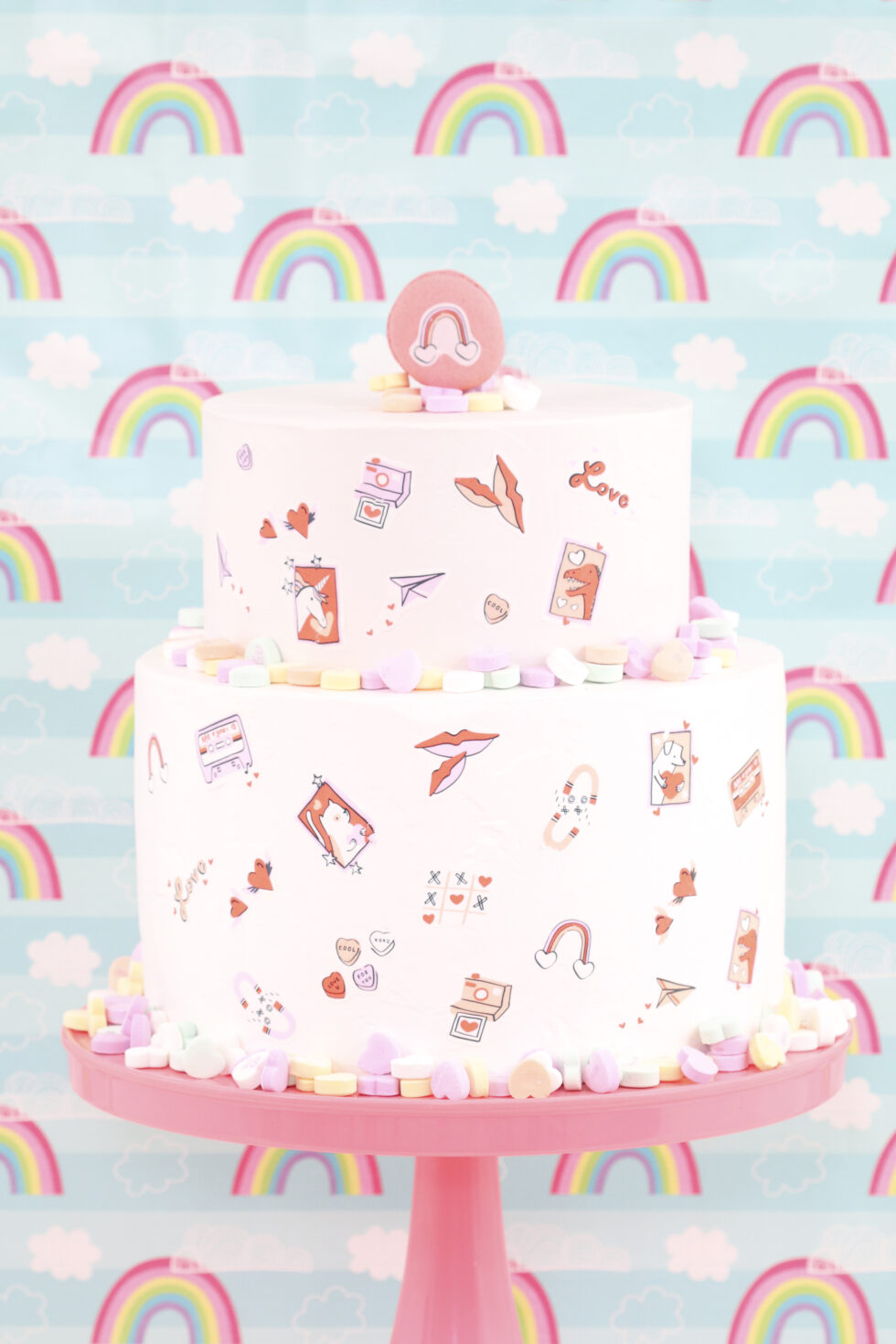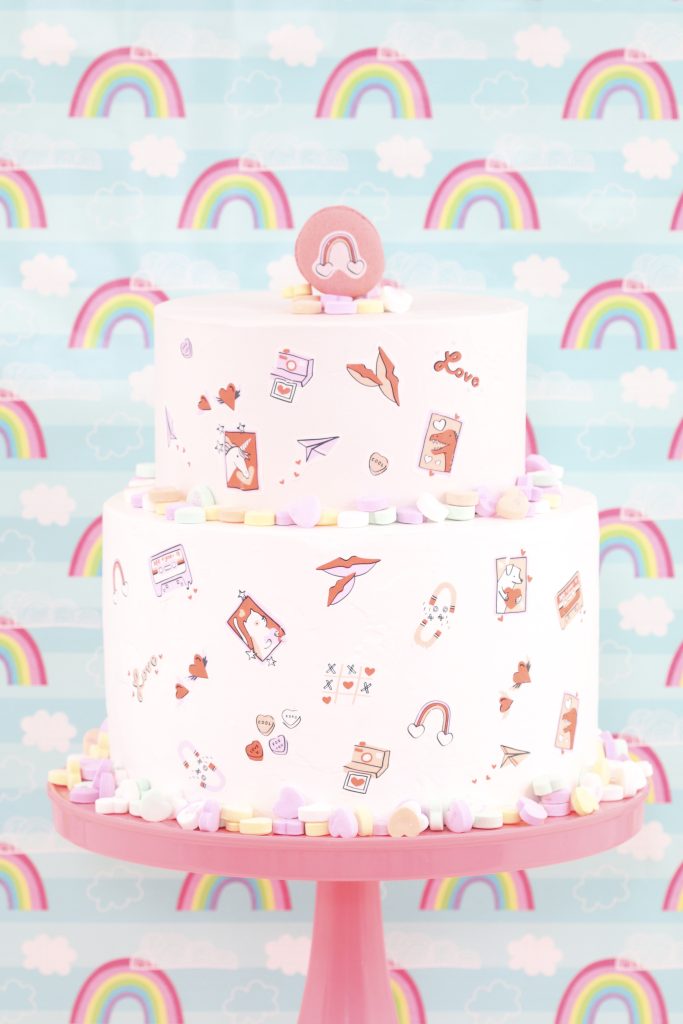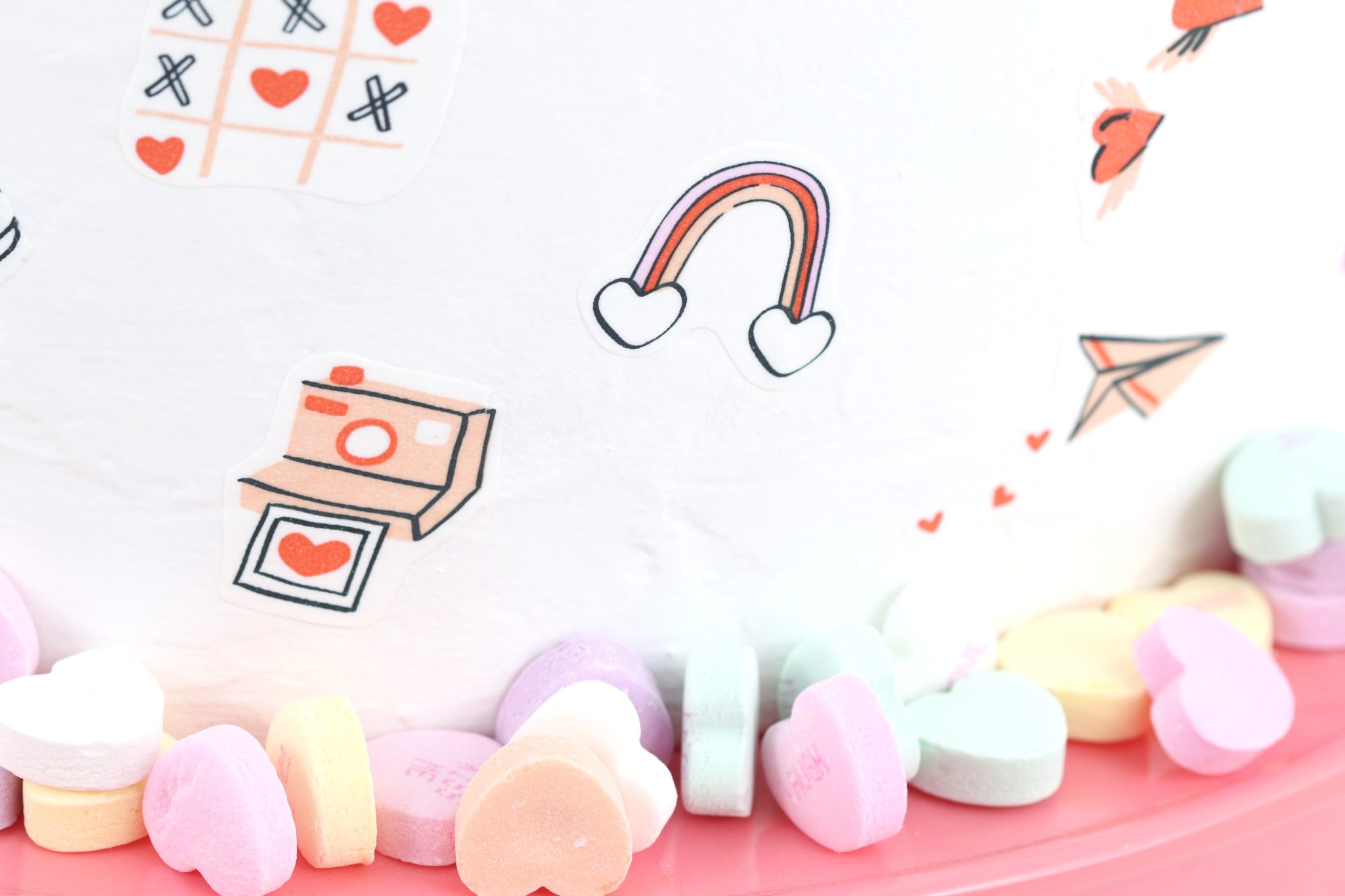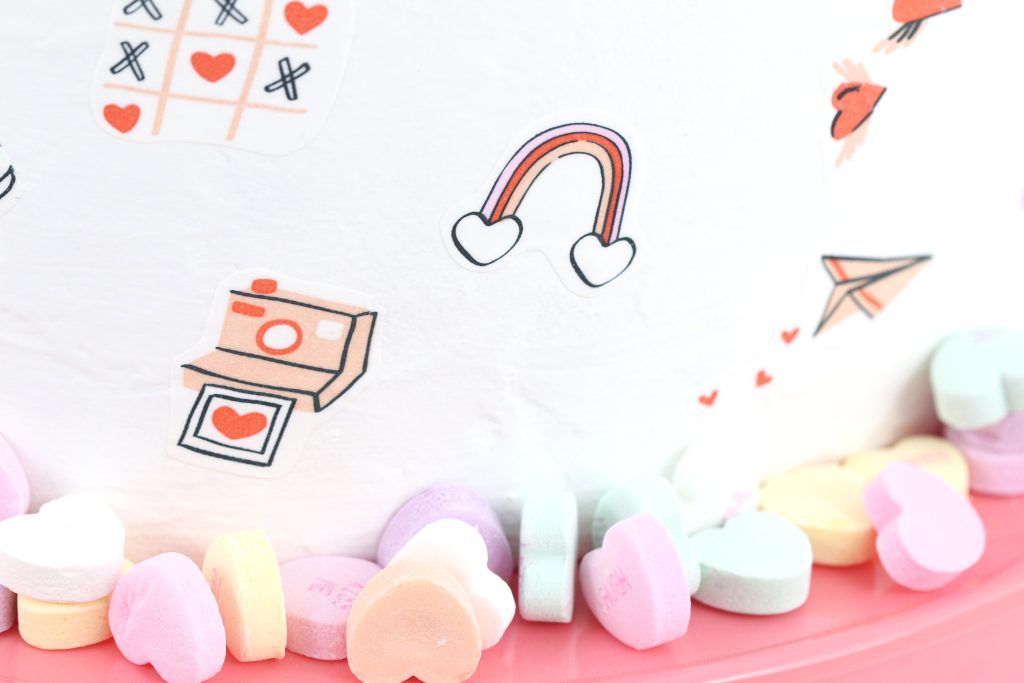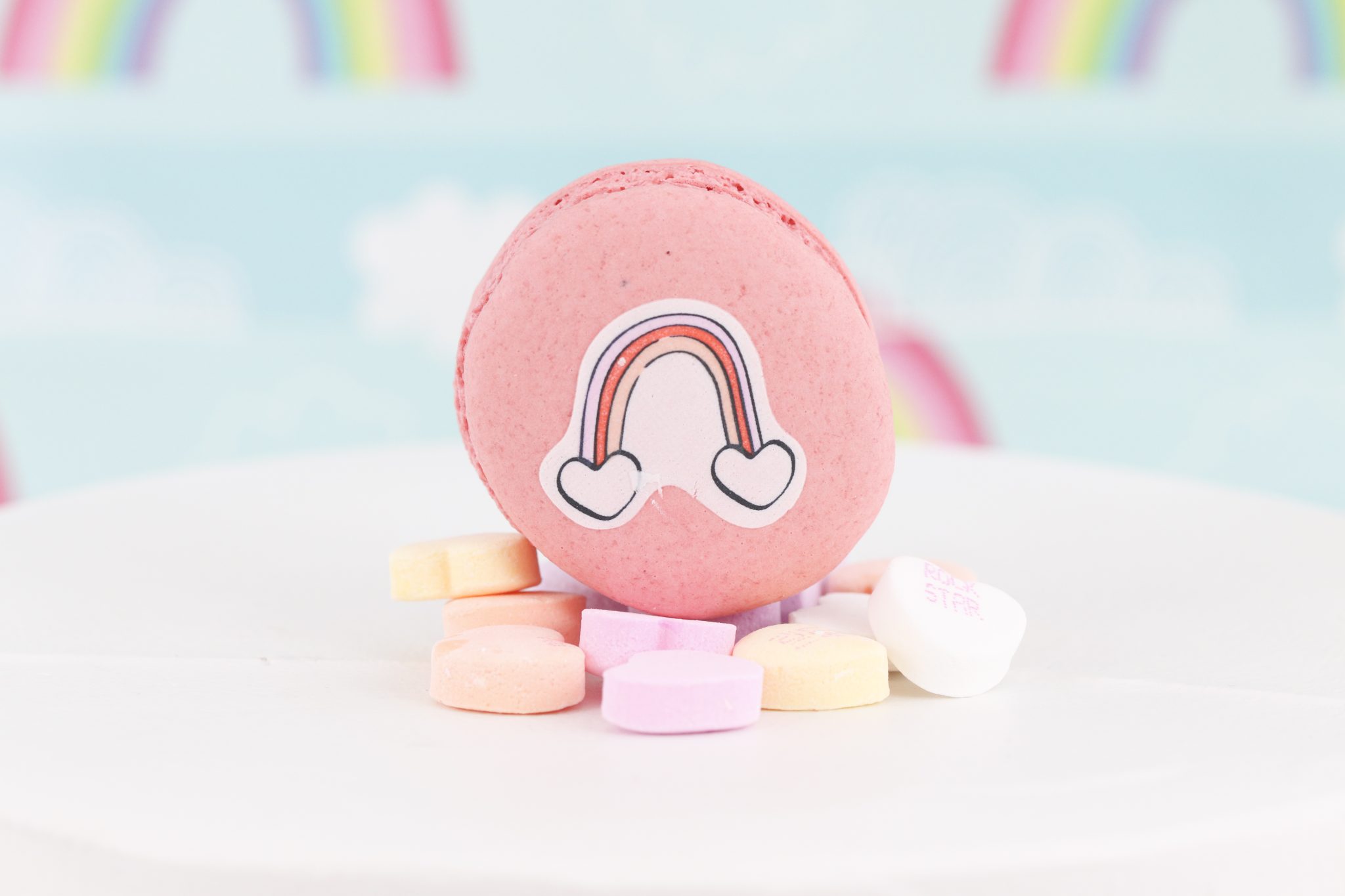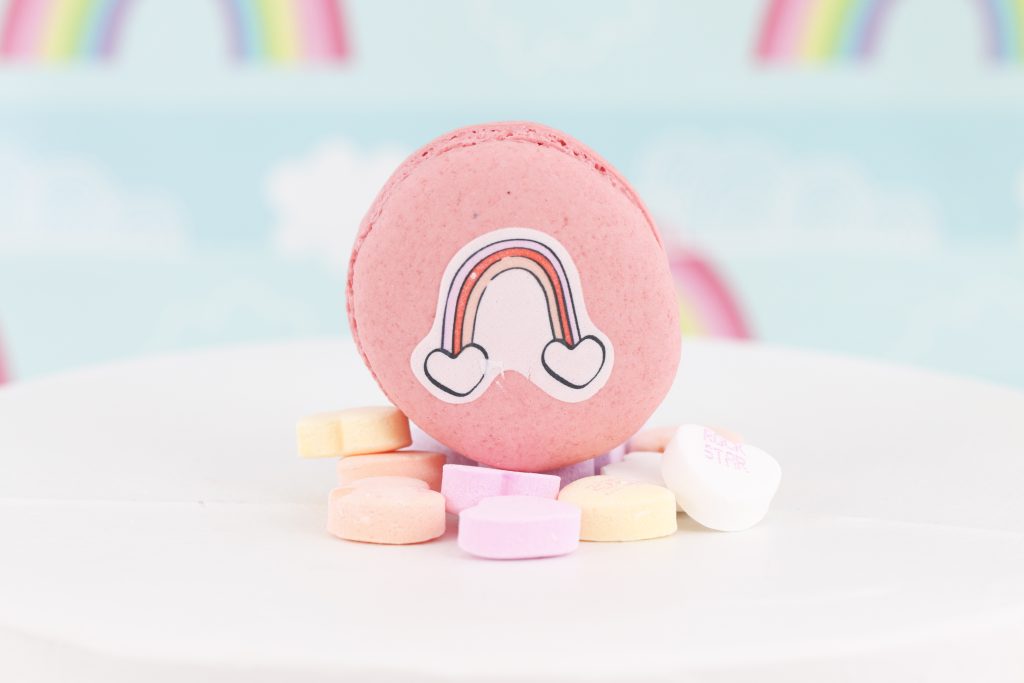 Even after all of that- Parker still found one more way to use the Stickies….just eat them directly off of the sheet. They are just that good!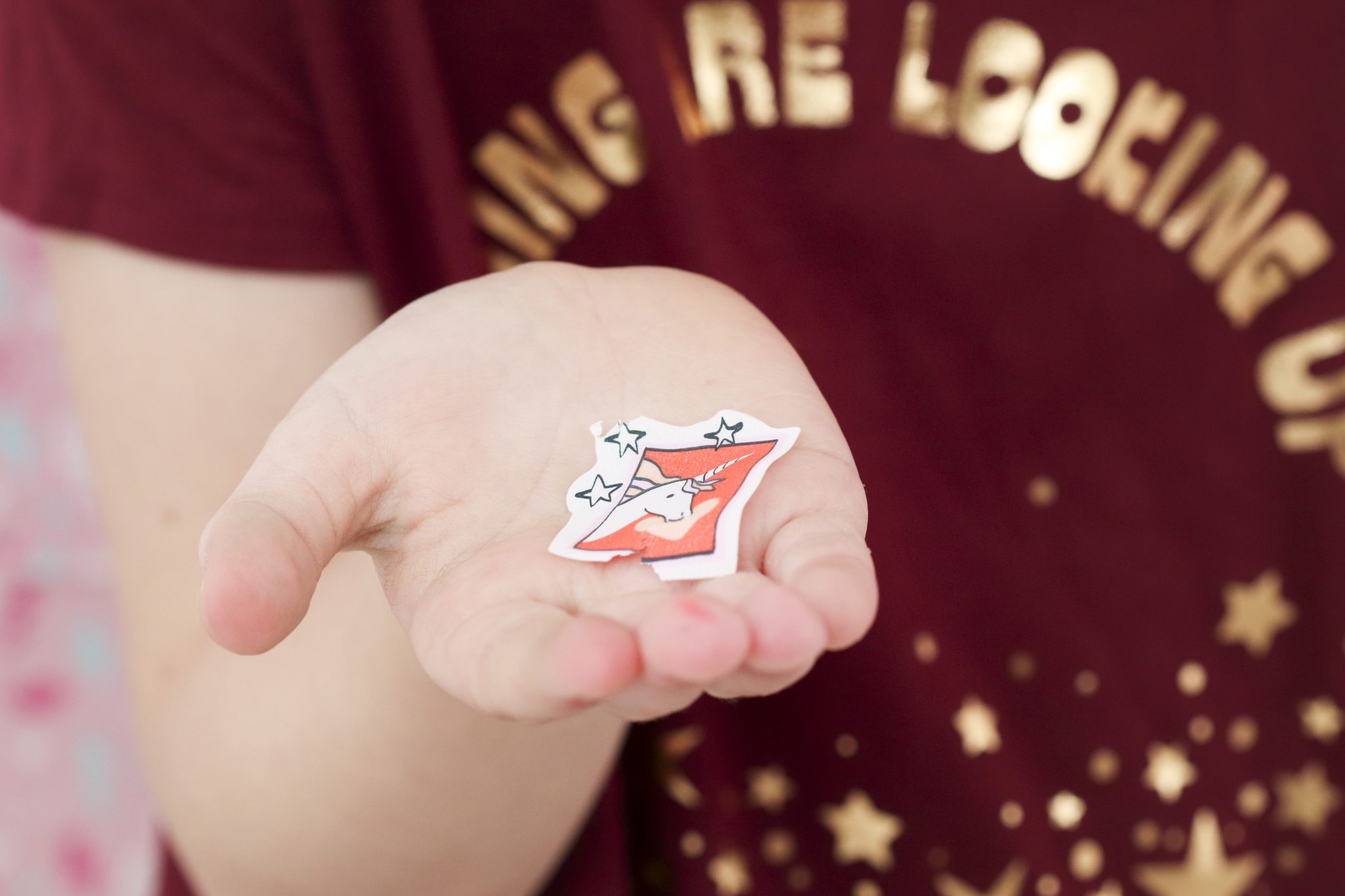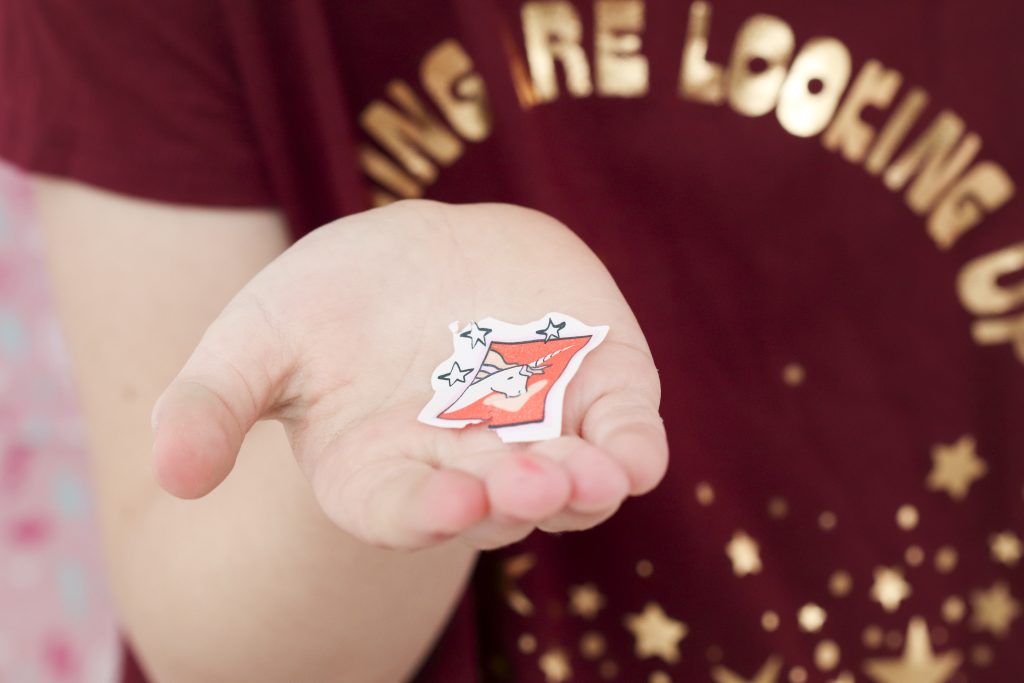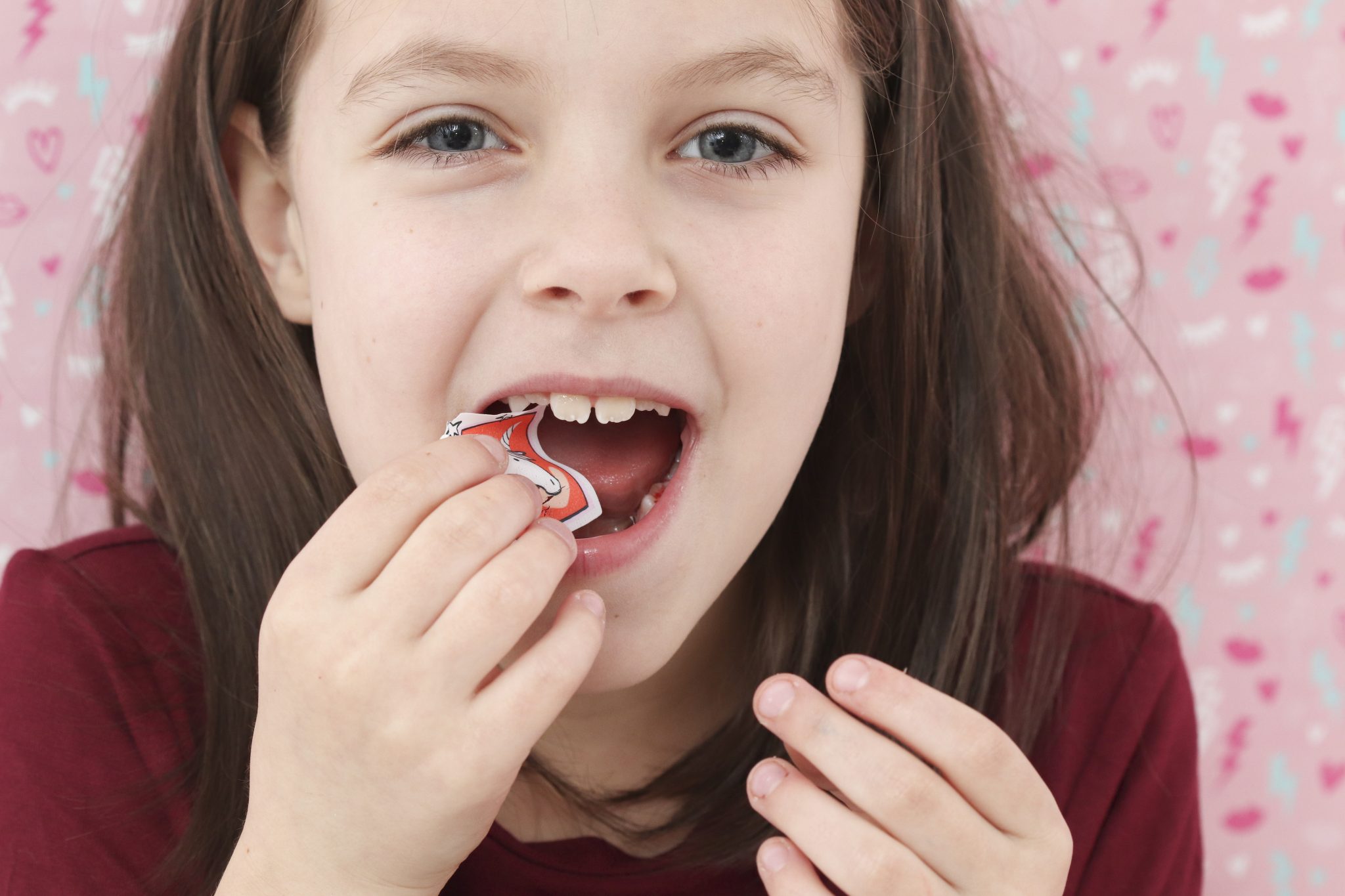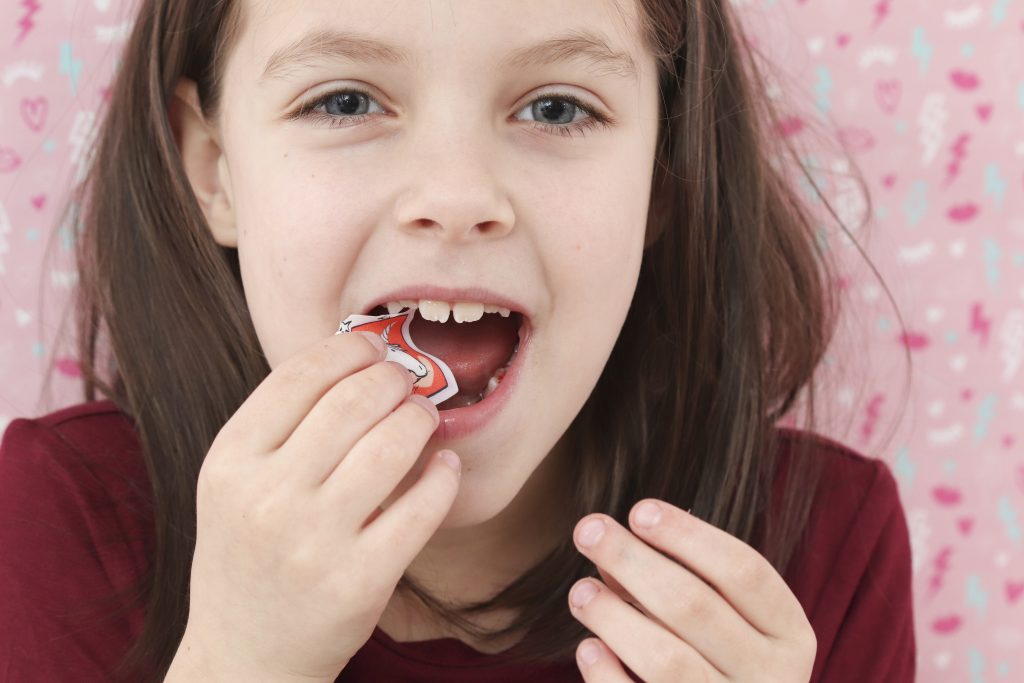 I am so excited to try more of Goodie Goodie's edible stickers in the future. Busy moms out there rejoice! They have so many cute themes; I can definitely see myself using them for so many occasions! Thanks so much for letting me try them out, Kristina! 
Have you ever used edible stickers? What theme would you want to see in edible sticker form? Let me know in the comments!
And for more Valentine's Day ideas, check out my Romantic Ombre Wedding  and Red and Pink Watercolor Heart Bridal Shower posts. The beautiful blended red and pink heart theme is also perfect for Valentine's or Galentine's Day parties.
Happy Partying!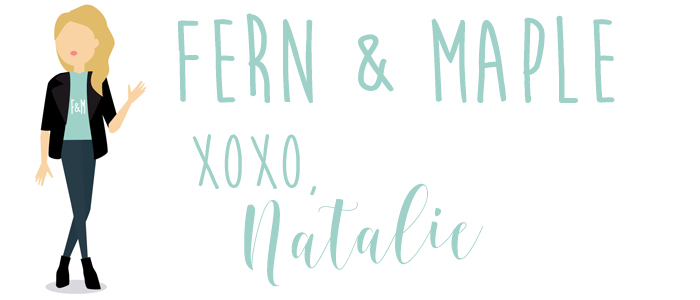 For this post, I received products in exchange for my styling and crafting services. As always, all project ideas and any opinions expressed here are my own.  For further information on our disclosure policy please check out our disclosure page.
PIN FOR LATER: