Happy Valentine's Day, friends!
I hope you are enjoying a day of love, whether with a significant other, friends, family, pets or plants. Tonight I will be enjoying a Fun Fondue Party with my family, but I decided to make today extra special by having a Sloth-Themed Valentine's Day brunch for my kids this morning as well! I'm sharing the details with you now, so you can save it for next year, OR you can easily tweak this theme for any occasion. Since we are all "hanging out" around the house a lot these days, a sloth theme is perfect for making any day a fun celebration.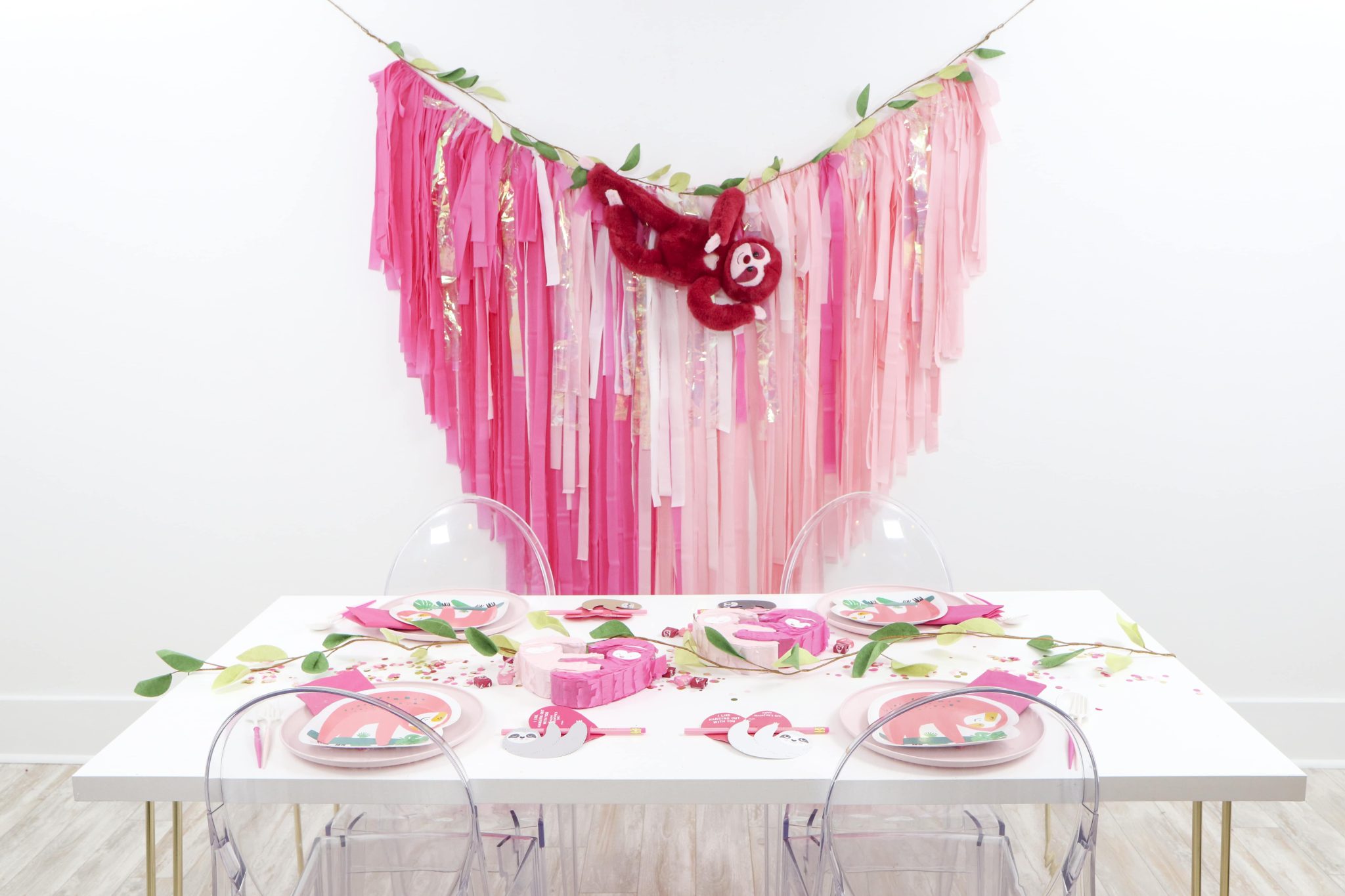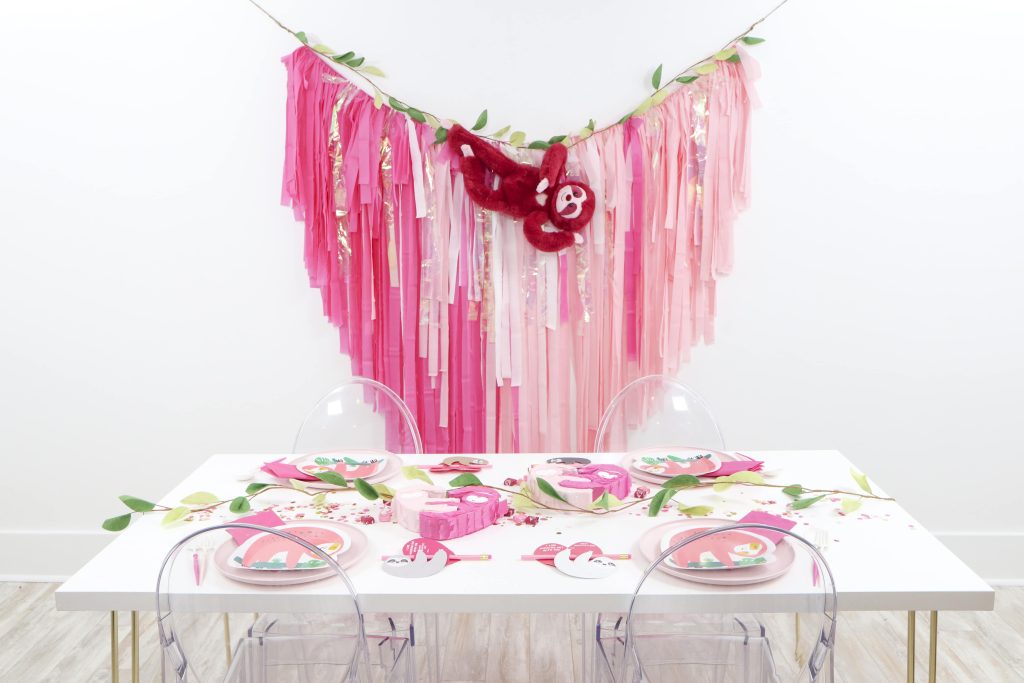 Backdrop
First, I hung a pink fringe garland on the wall. This garland was a collaboration between Glam Fete and I, and it can also be easily hung in the shape of a heart! But for this party, I let the top hang to go with the "hanging out" theme – and added some felt greenery to it to look like somewhere a sloth would want to hang. Then, I did actually hang a super cute dark pink Valentine sloth from the center of the backdrop.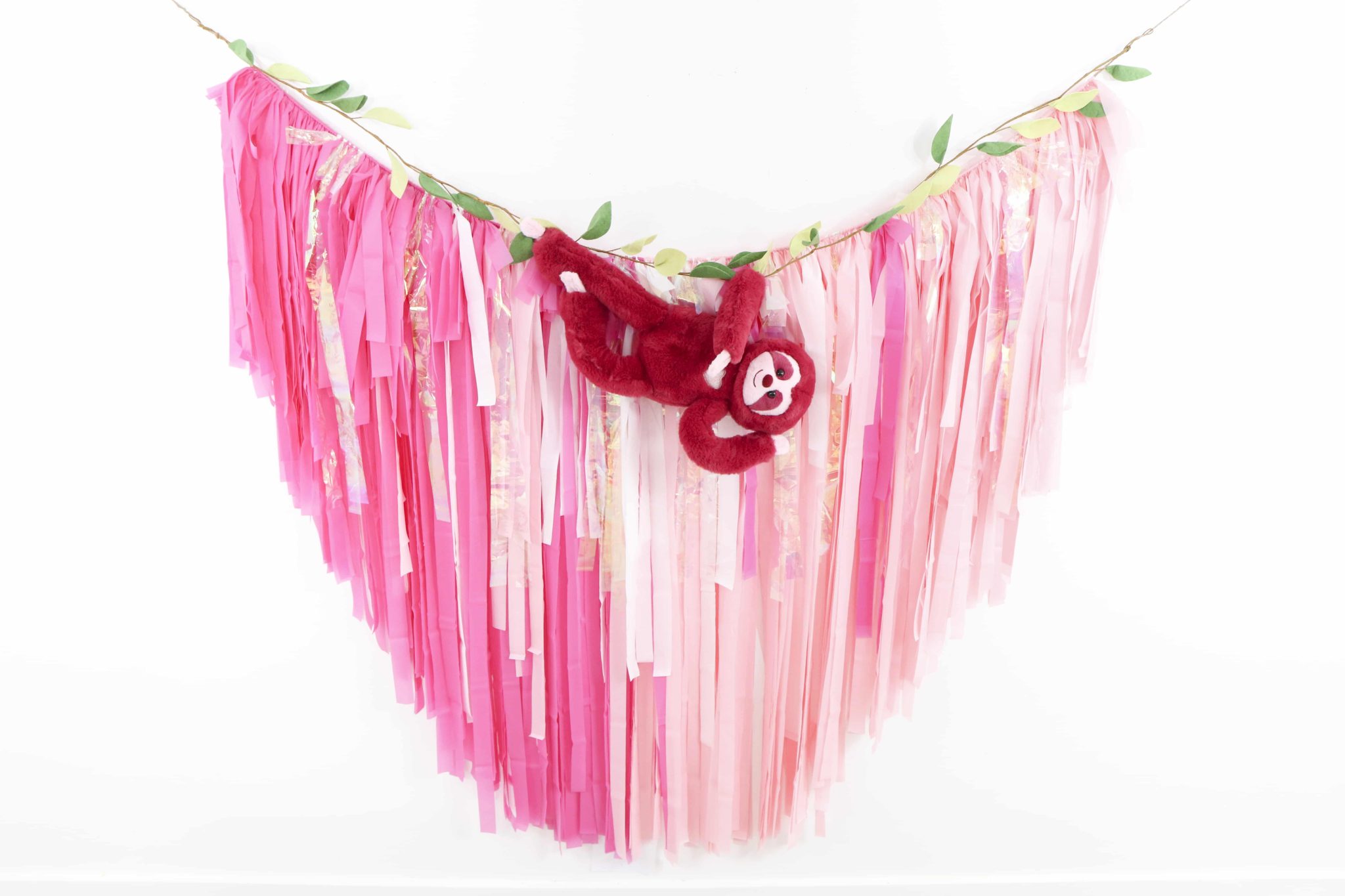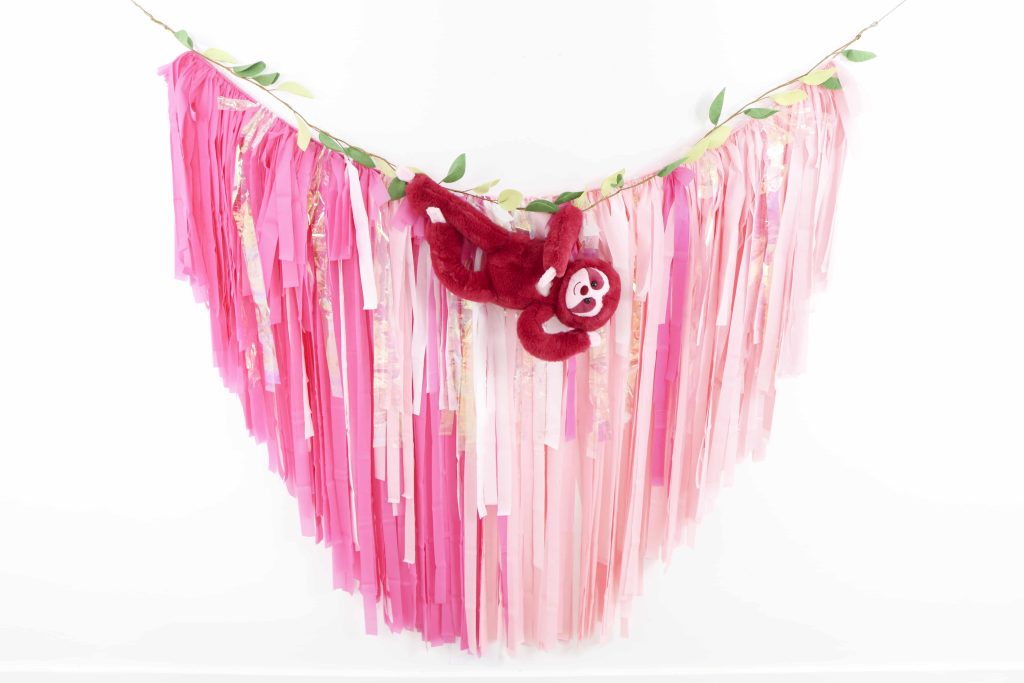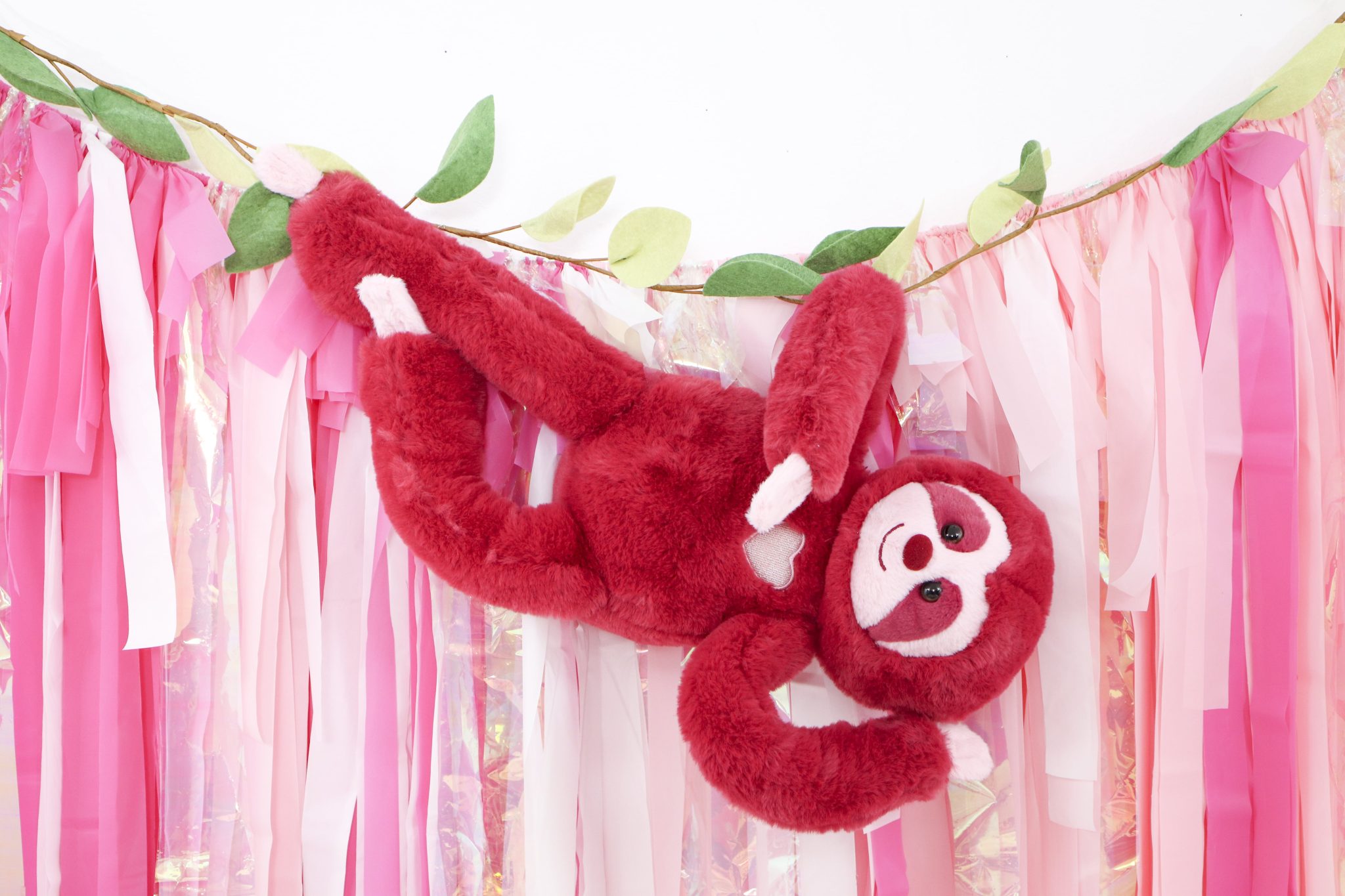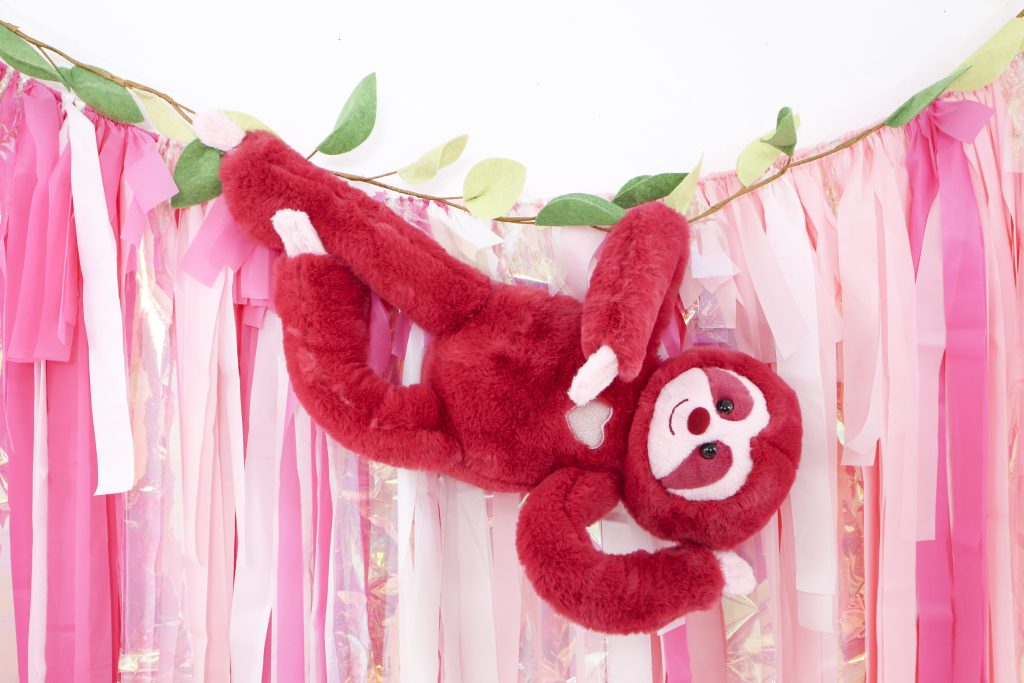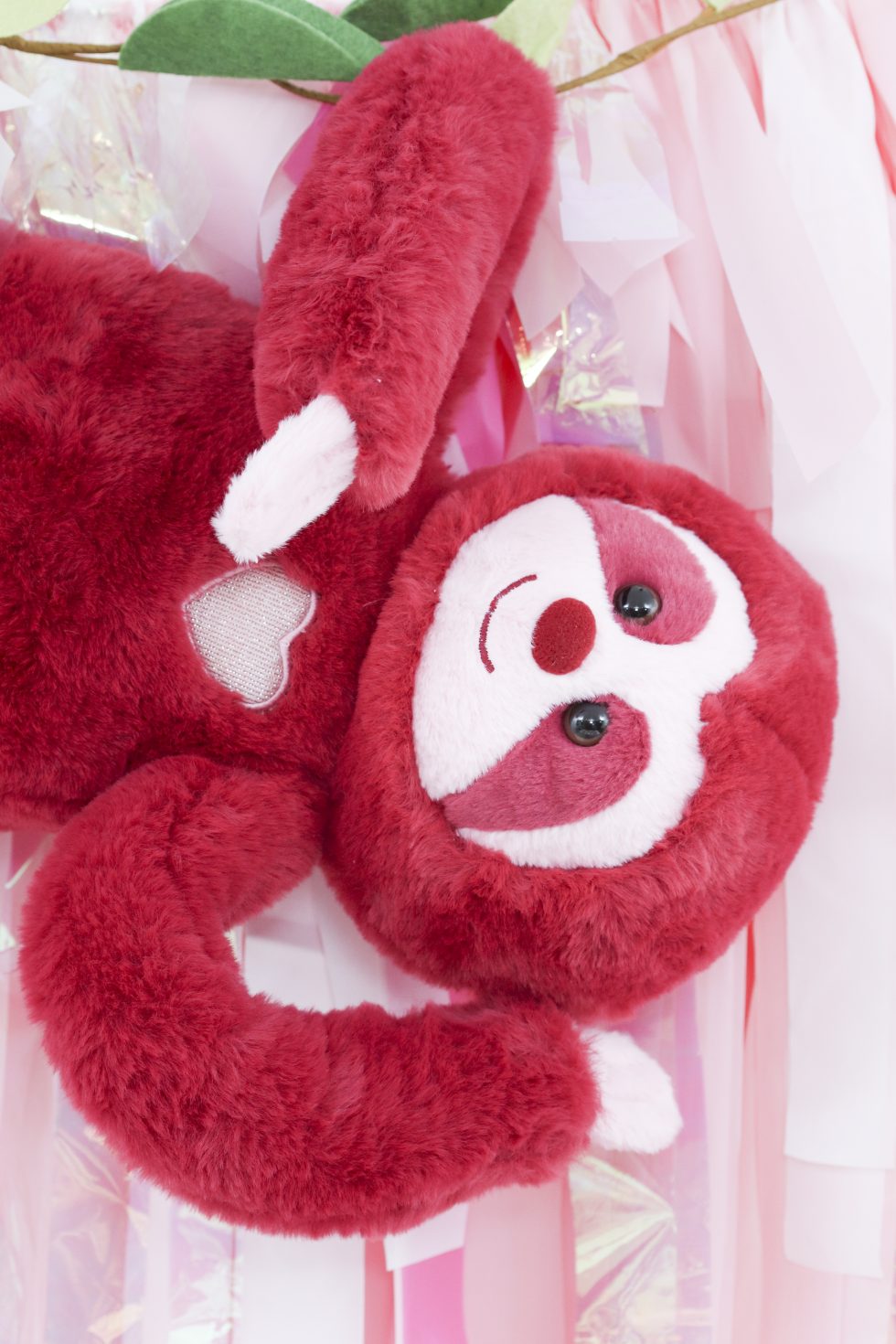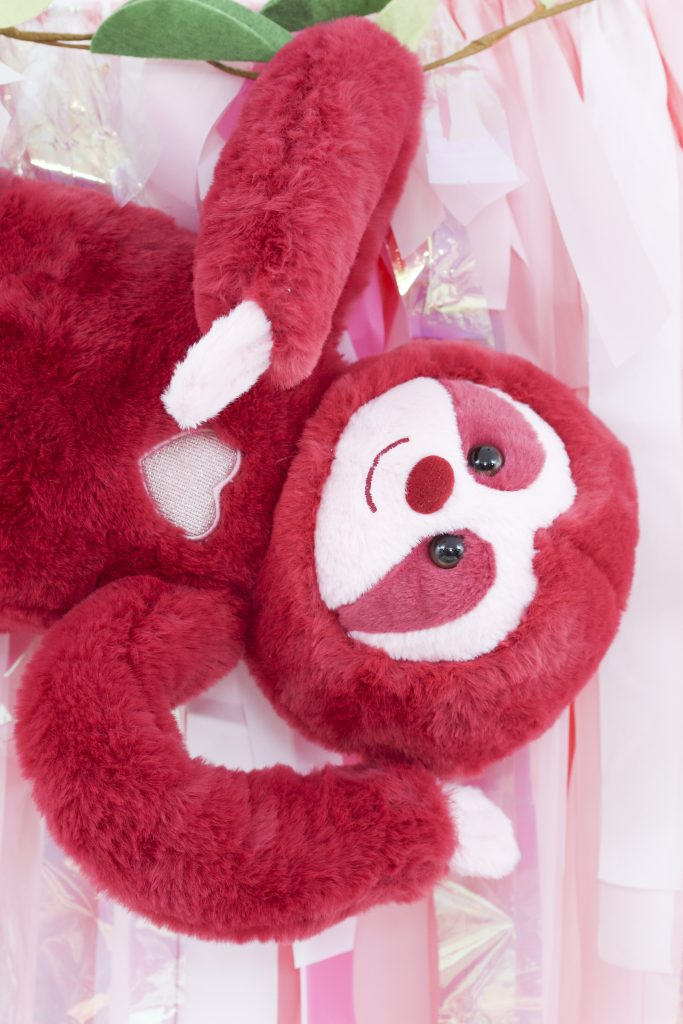 Table Setting
I used the same type of felt greenery garland to drape over the center of my white table as a runner. I also sprinkled confetti and a few pink starburst throughout for some extra fun.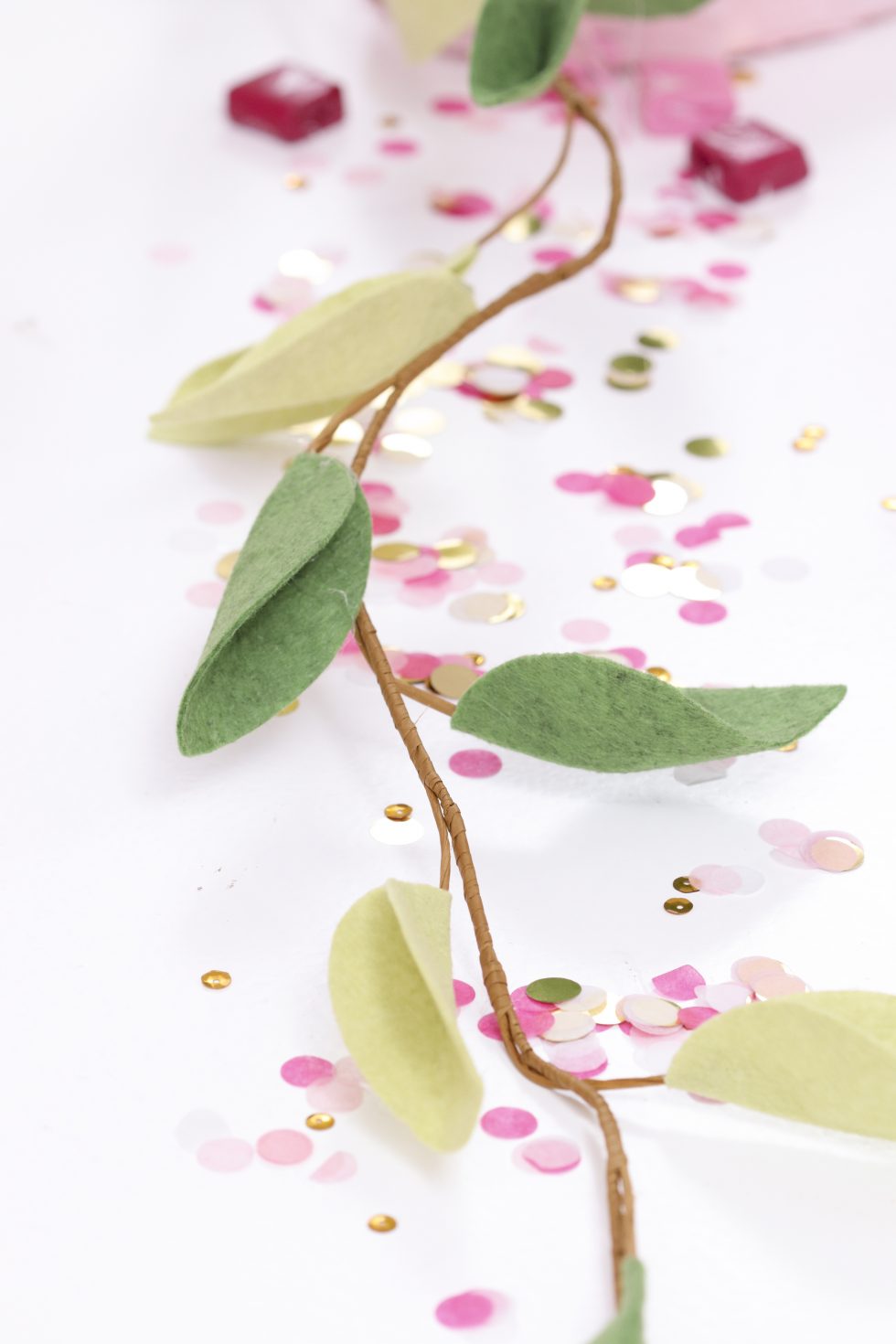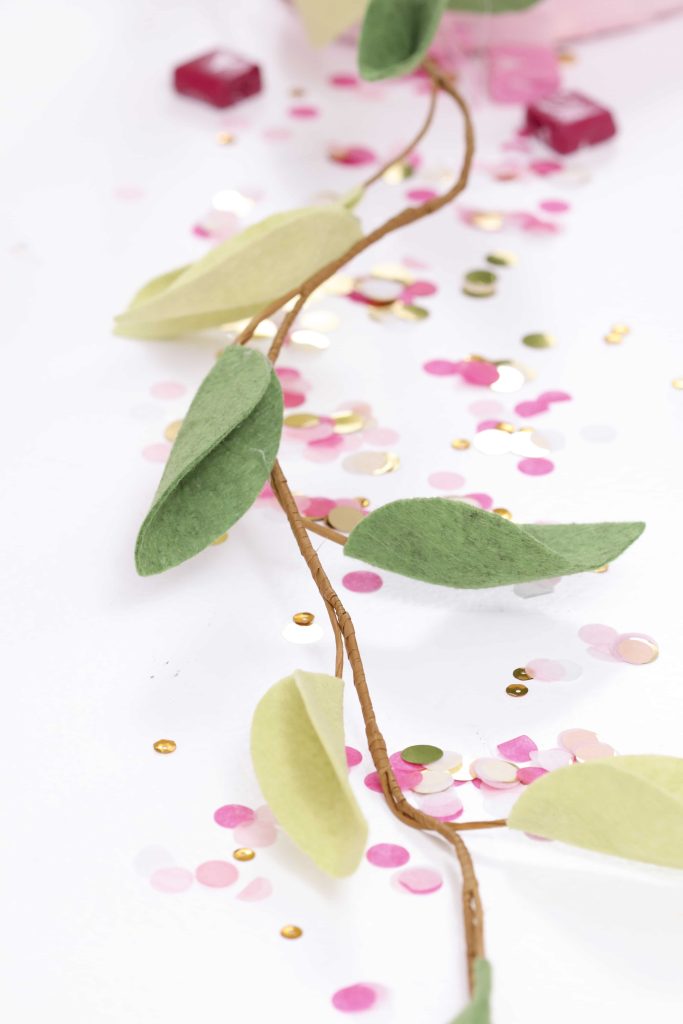 In the very center of the table, I set out two pairs of super sweet sloth pinatas from Jazzy's Creation & Design. They are great apart, but when placed together, they form a heart! How cute is that?! I also filled these pink sloths with pink startburst, for after brunch!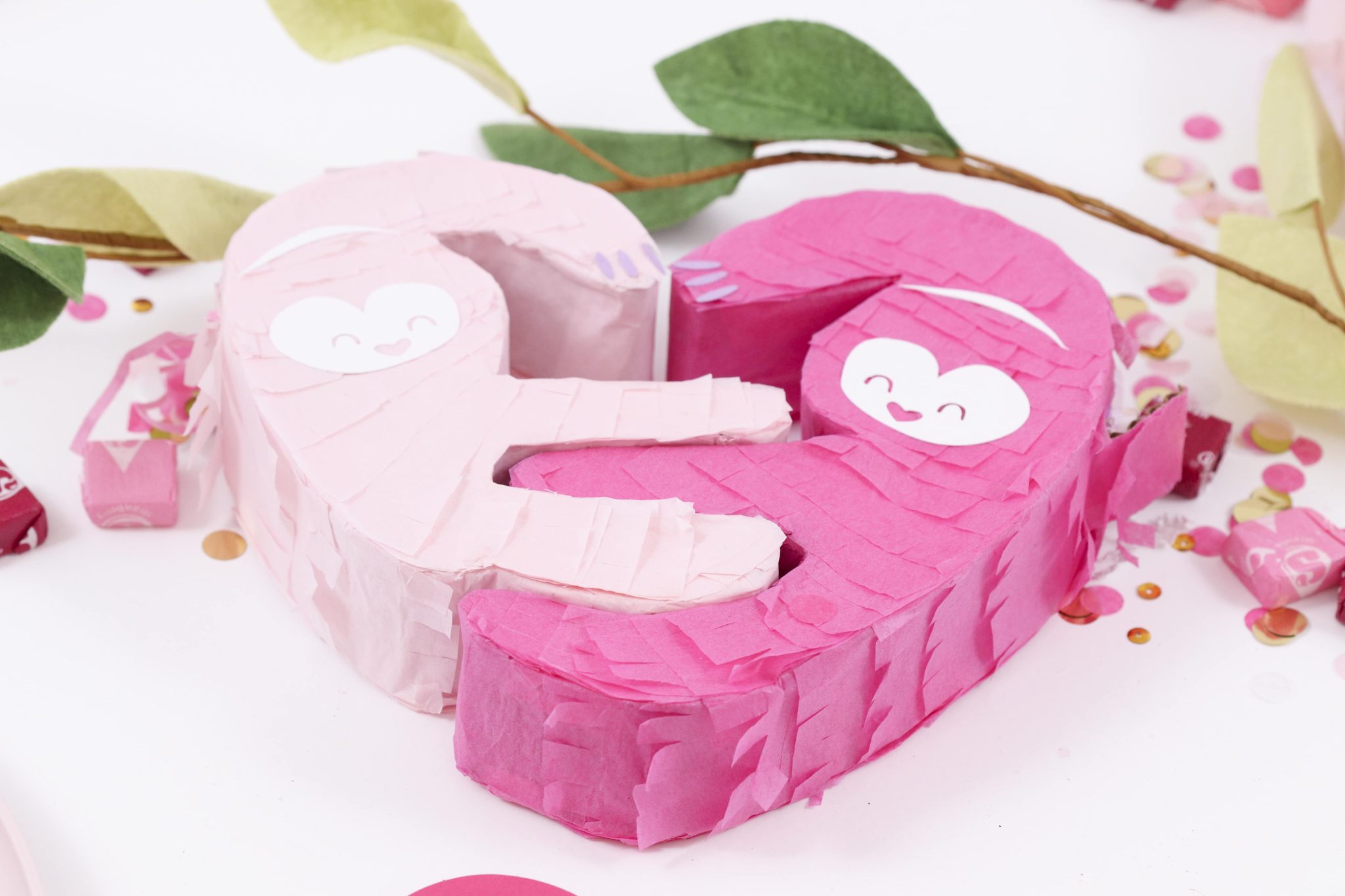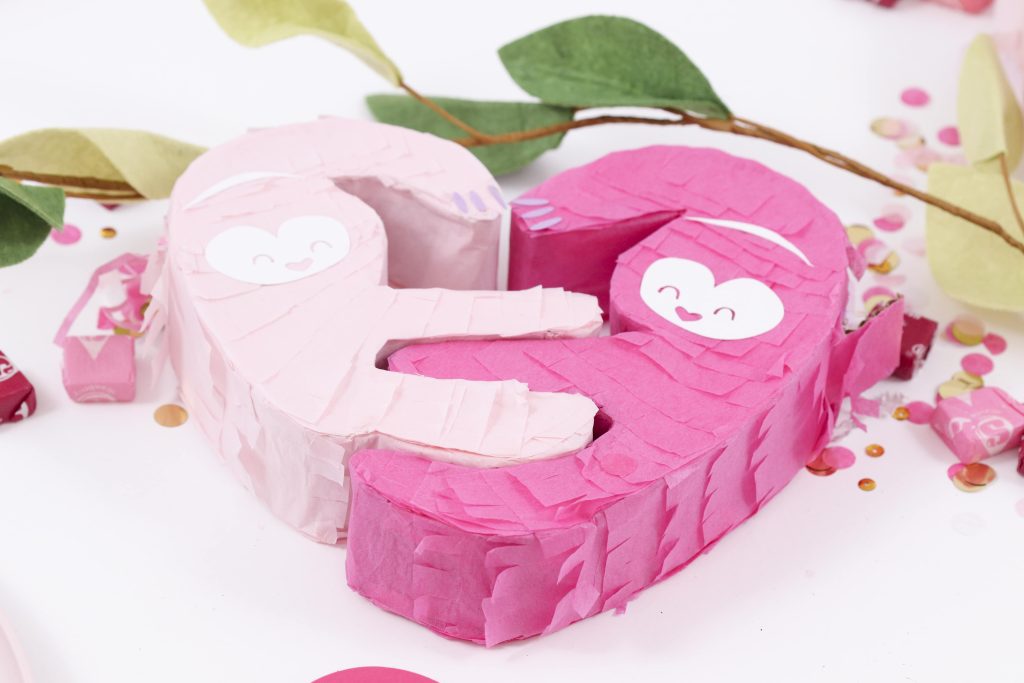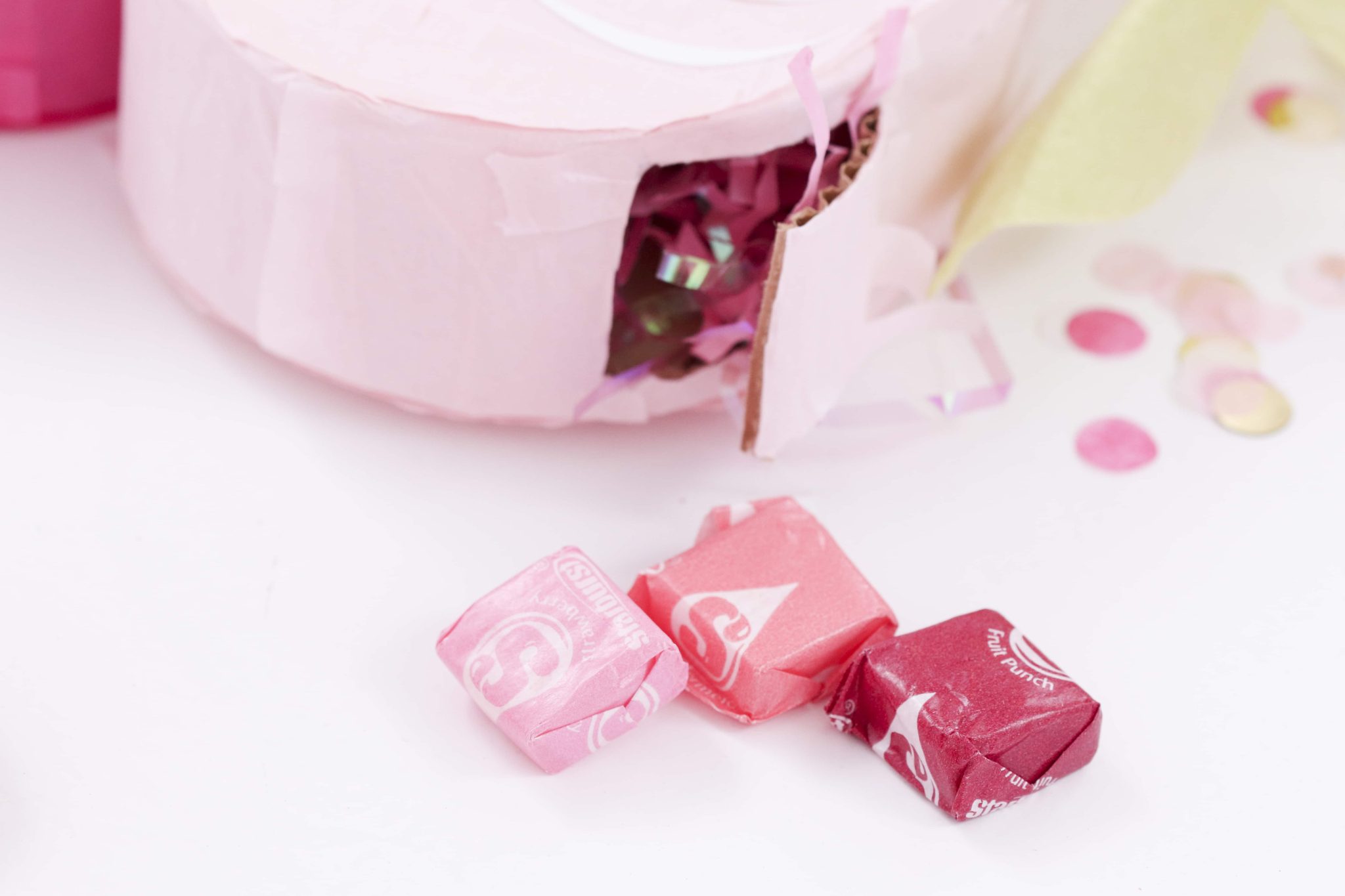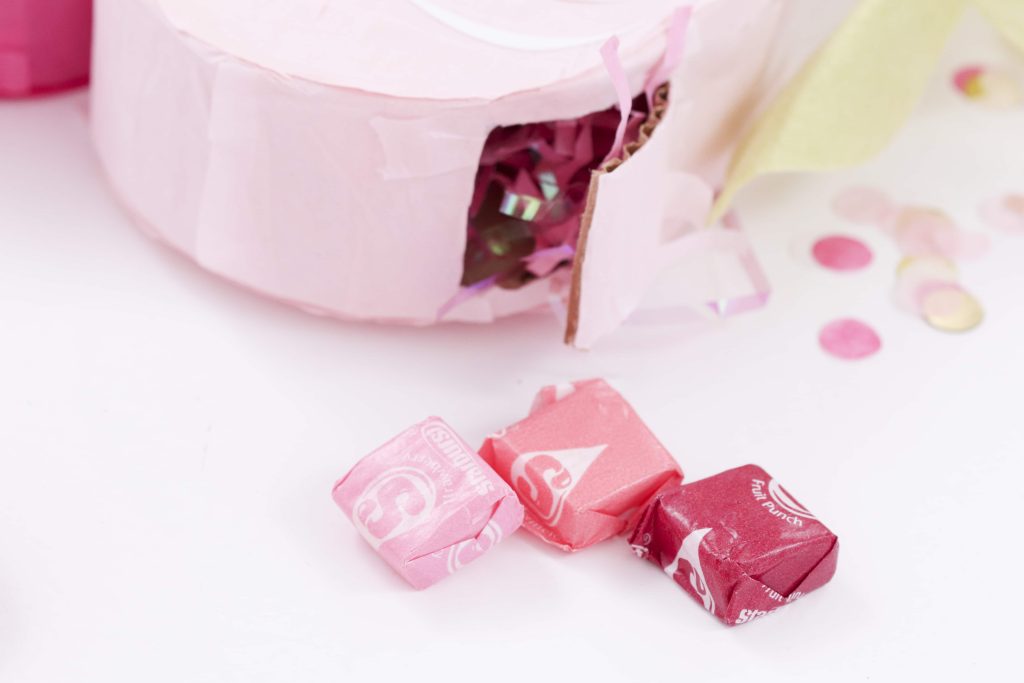 Pink Sloth Place Settings
I kept my place settings simple, using light pink chargers and adorable pink sloth paper plates I got from Target. I also gave each setting a magenta napkin and a combo of pink plastic utensils.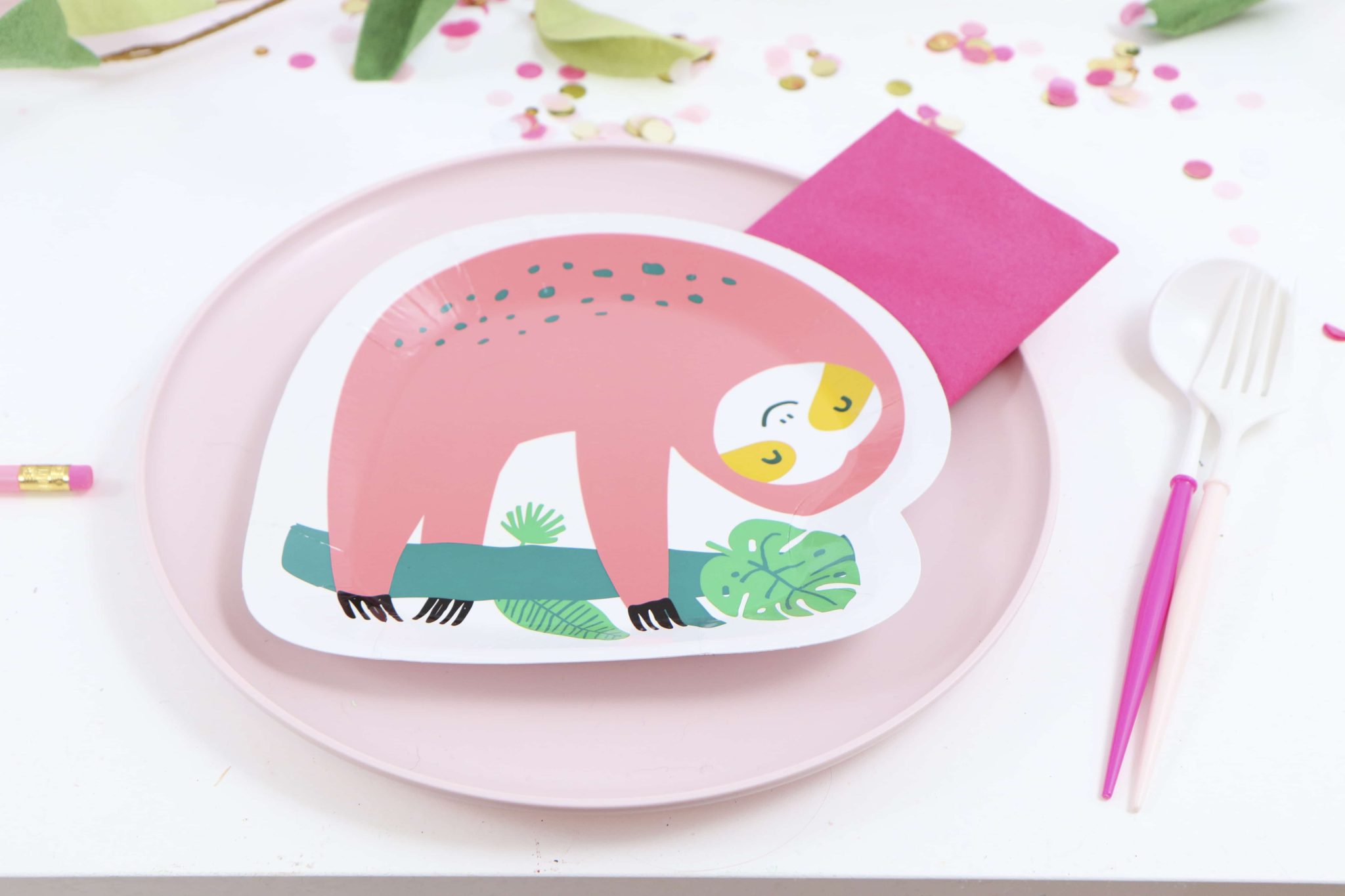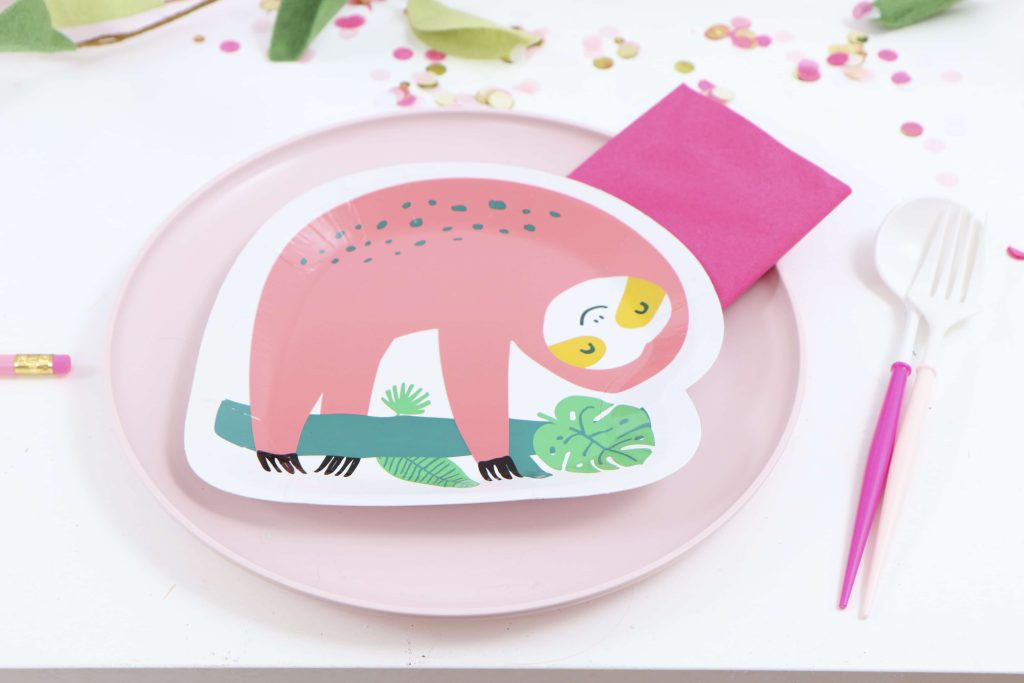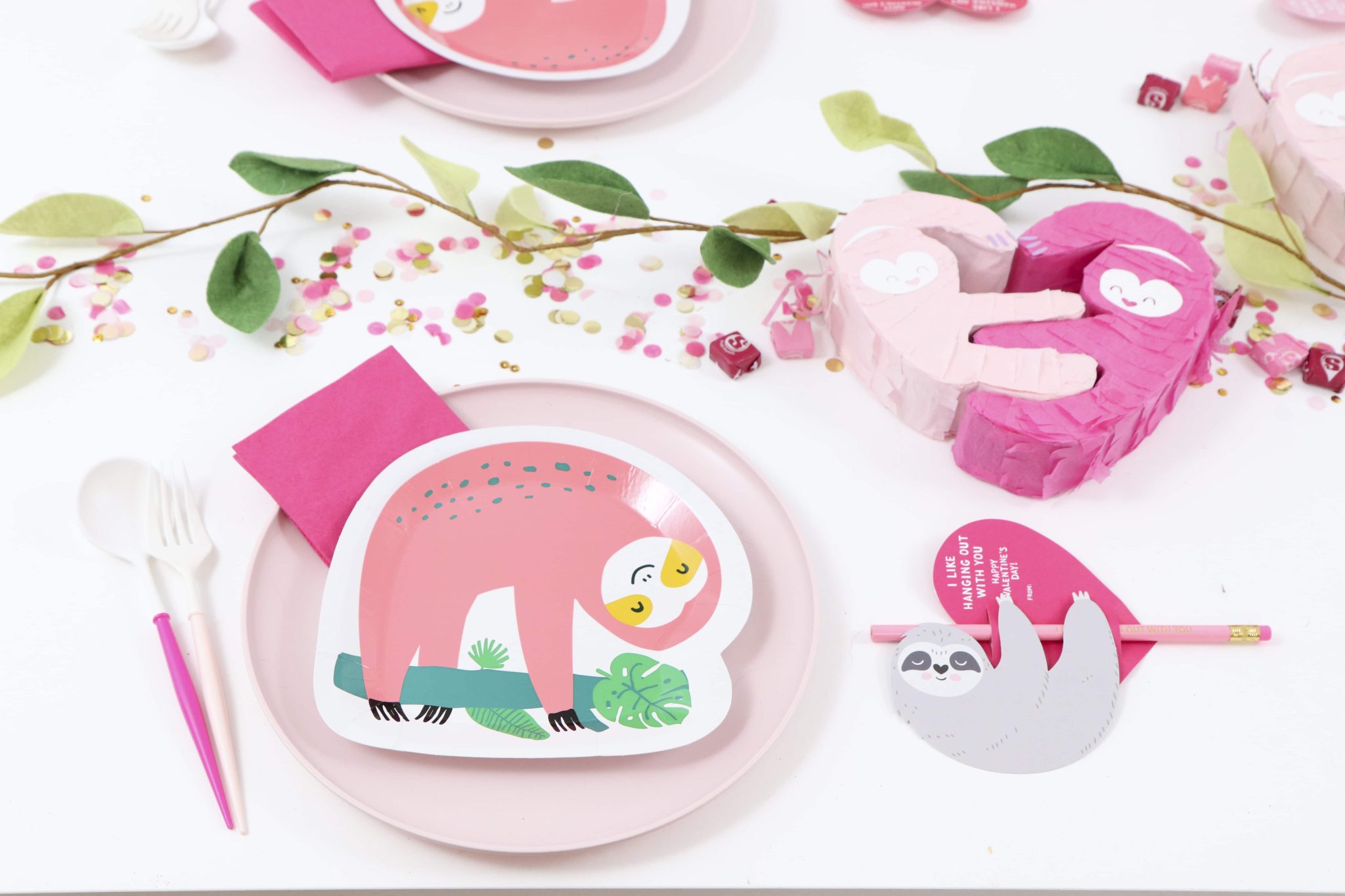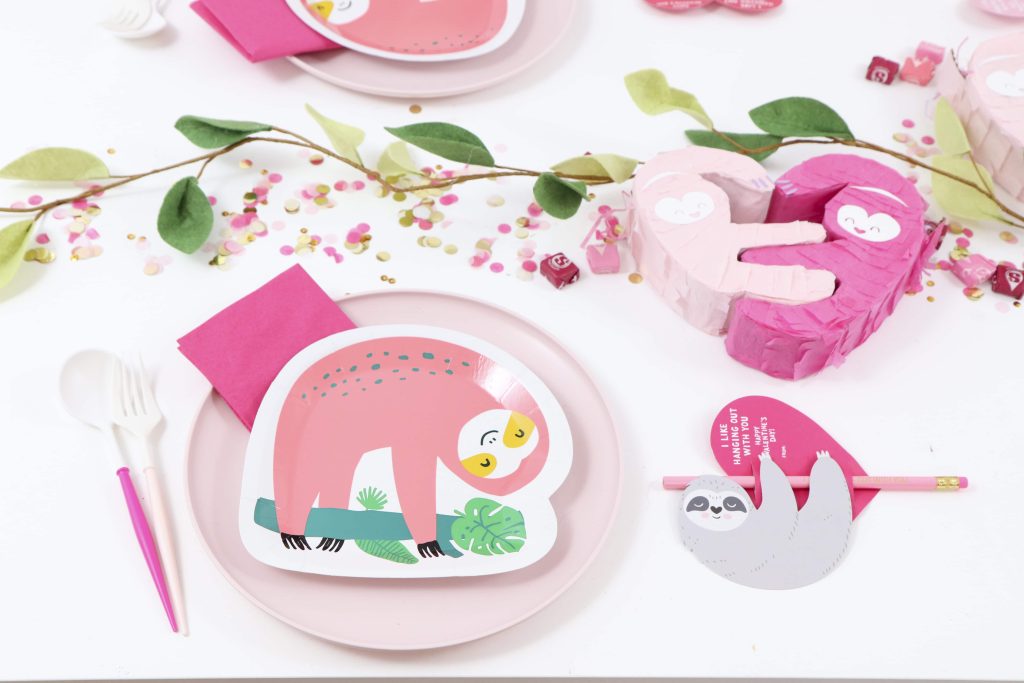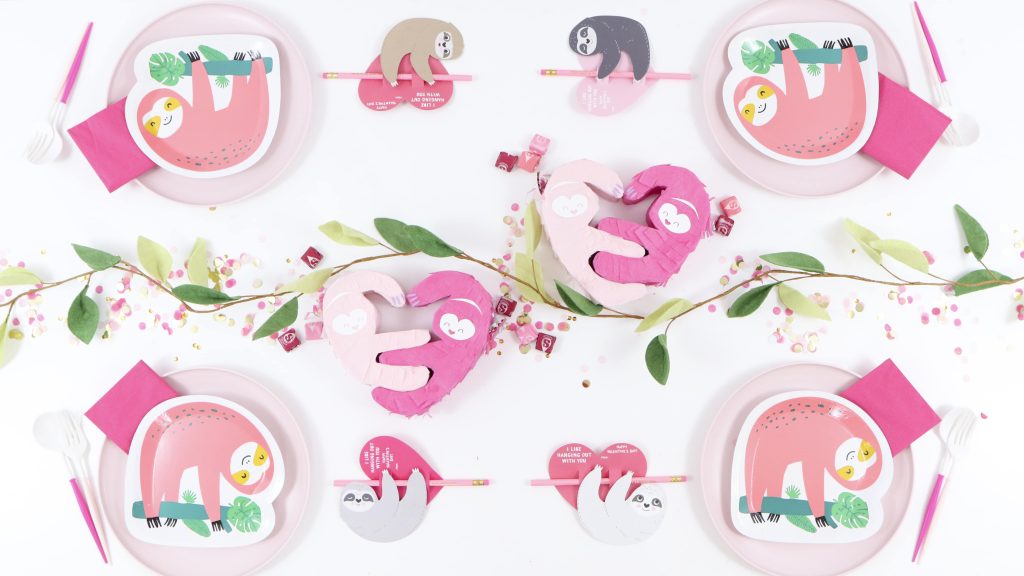 Next to each place setting, I added a sloth valentine from Paper Source, reminding my family that I like hanging out with them!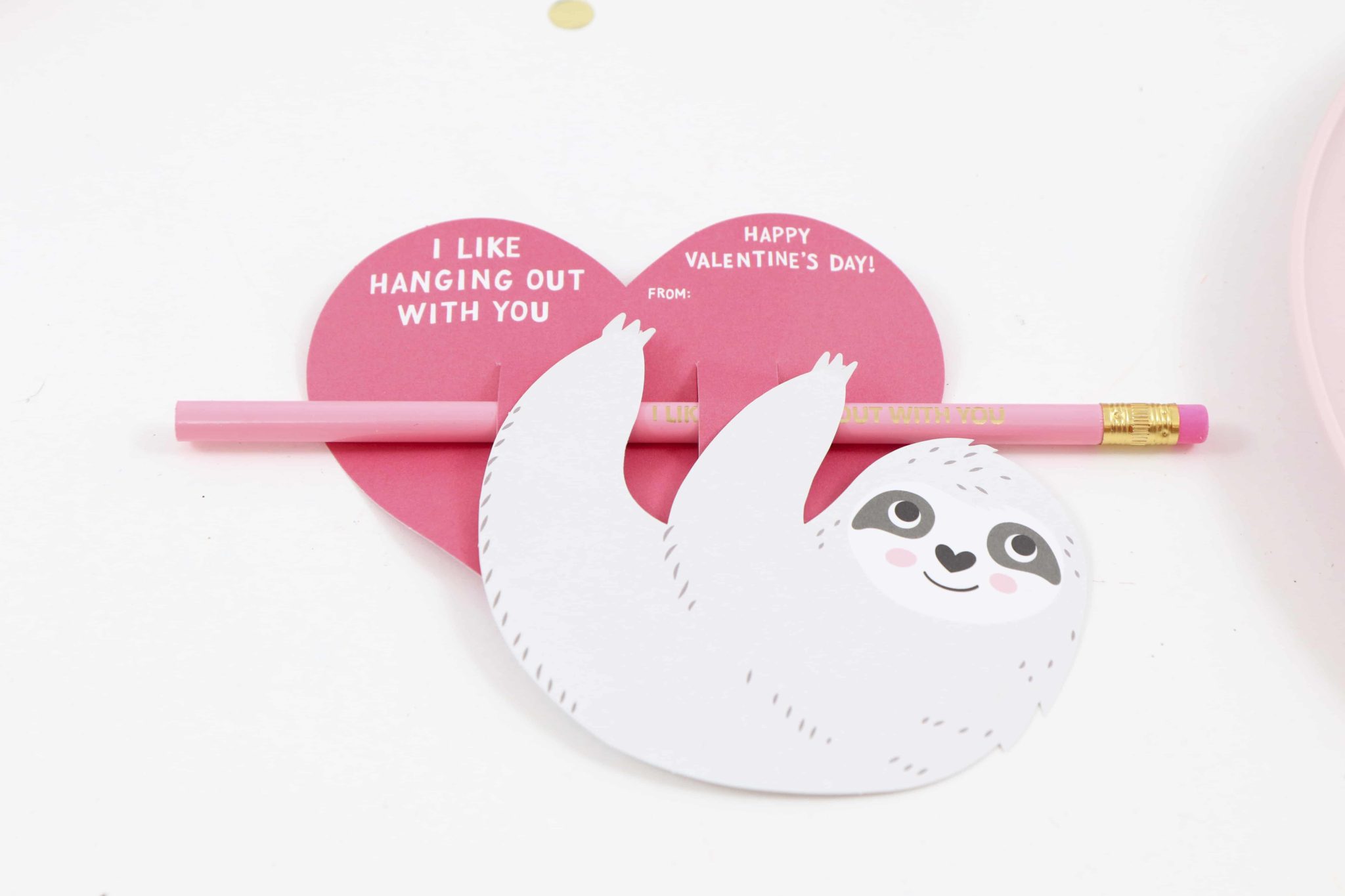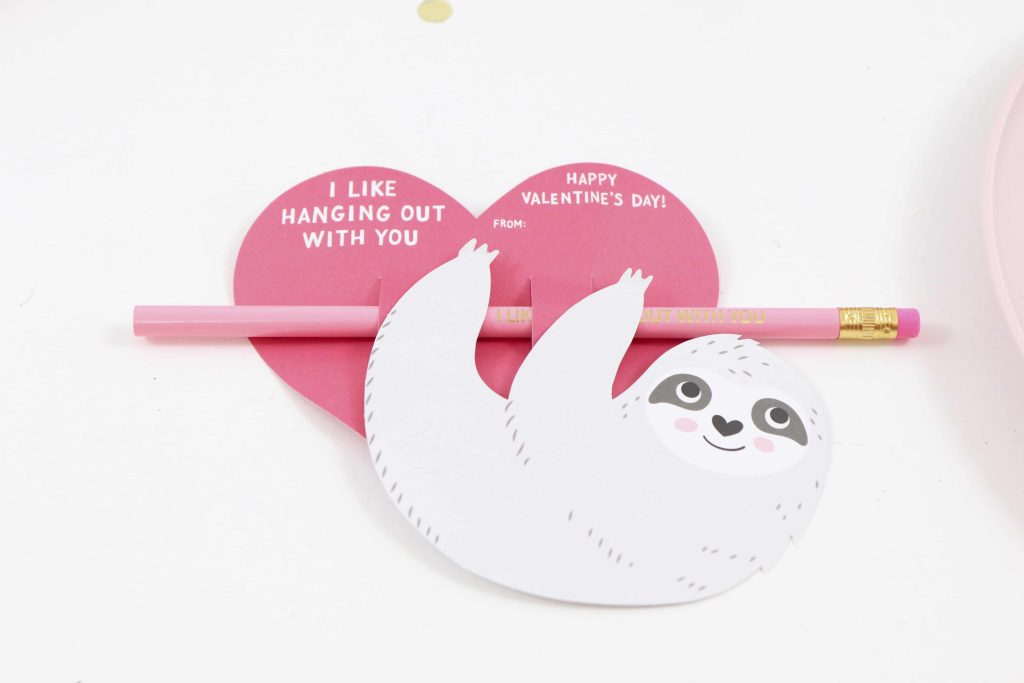 These also included fun pink pencils, which my kids thought was their only Valentine's Day surprise. But after brunch, I surprised them each with a Valentine's Day pink sloth holding a heart shaped basket with more goodies in it! I just can't help spoiling them a bit, I love them so much!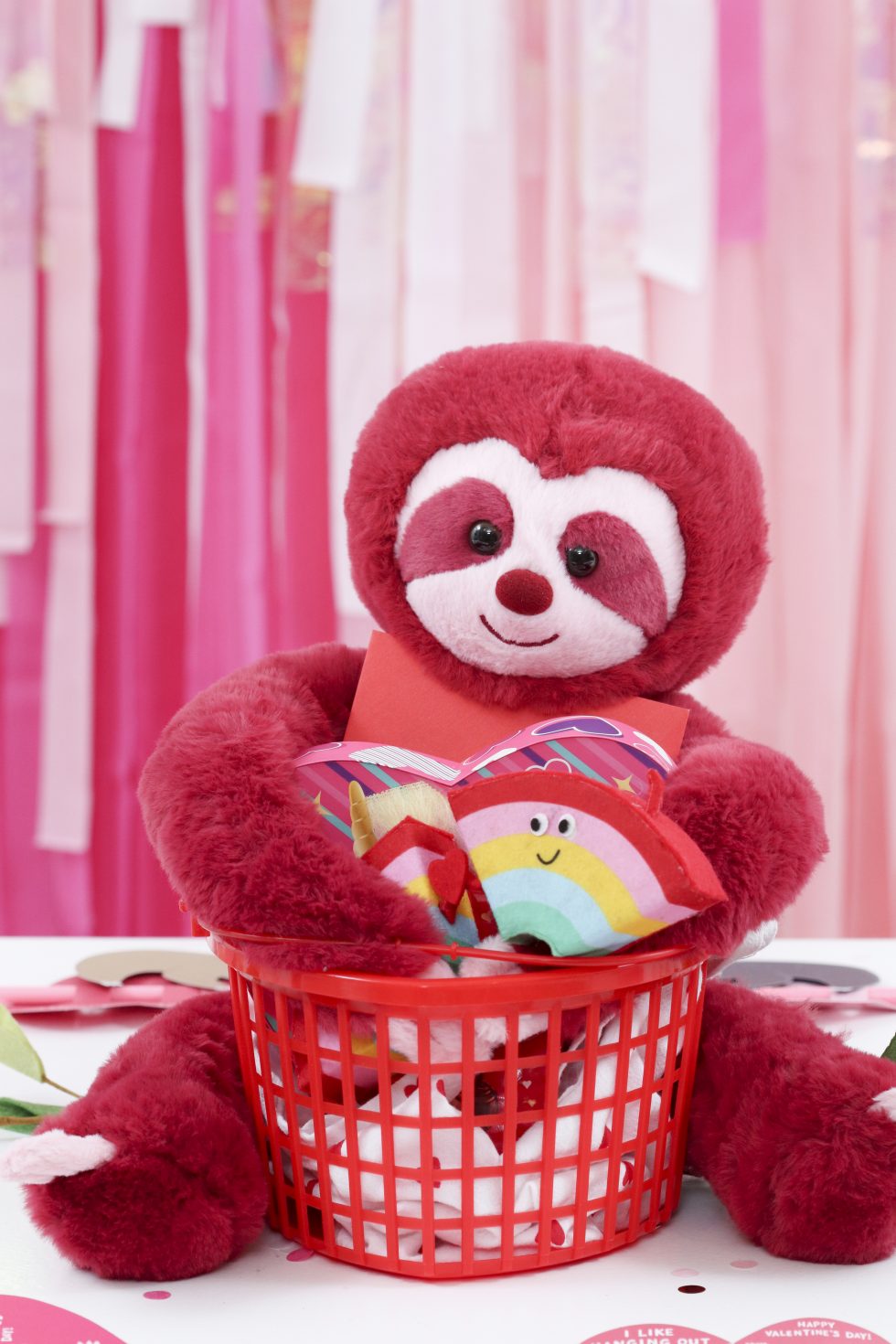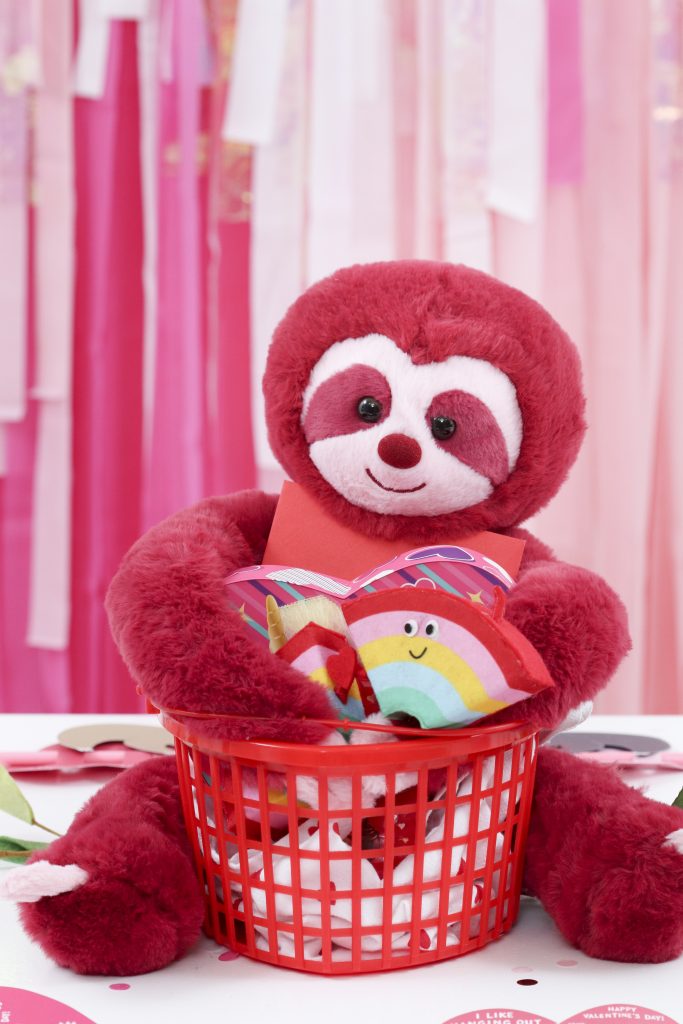 For more holiday party inspiration for kids, check out my 15 Valentine's Day Party Ideas for Kids and Teens post and my 13 Halloween Party Ideas for Kids post!
Happy Hanging Out!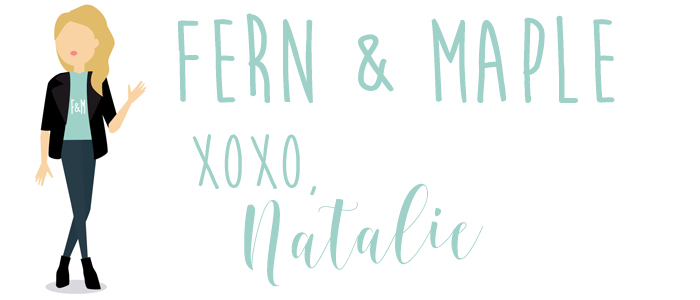 As a blogger, I sometimes receive compensation and/or products in exchange for my styling and crafting services. I also may earn a small commission from any sales that result from affiliate links on this page. As always, all project ideas and any opinions expressed here are my own.  For further information on our disclosure policy please check out our disclosure page. 
PIN FOR LATER: