Slumber parties can be so much fun for kids – there's something so exciting about sleeping in a different environment and with your closest friends. But they can be a bit stressful for adults – unlike a traditional party where parents are present and it only lasts a few hours, it's just you and the kids, and they're with you ALL night! But don't worry – I've got these 6 Tips for Throwing a Successful Slumber Party (tested at my daughter Parker's sleepover!) that will help you create the perfect party plan and keep your Slumber Party smooth sailing! You'll keep your sanity, and the kids will have a blast.
As a blogger, I sometimes receive compensation and/or products in exchange for my styling and crafting services. I also may earn a small commission from any sales that result from affiliate links on this page. As always, all project ideas and any opinions expressed here are my own.  For further information on our disclosure policy please check out our disclosure page.
Top Tips for Slumber Party Success
1 – Invite the right number of guests.
A good way to determine how many guests to invite is to take your child's age, and cut it in half – this is a good number of friends for your child to invite. Keeping it small, particularly for younger children, allows for more individual attention, less conflict between children, and more sanity for the adults!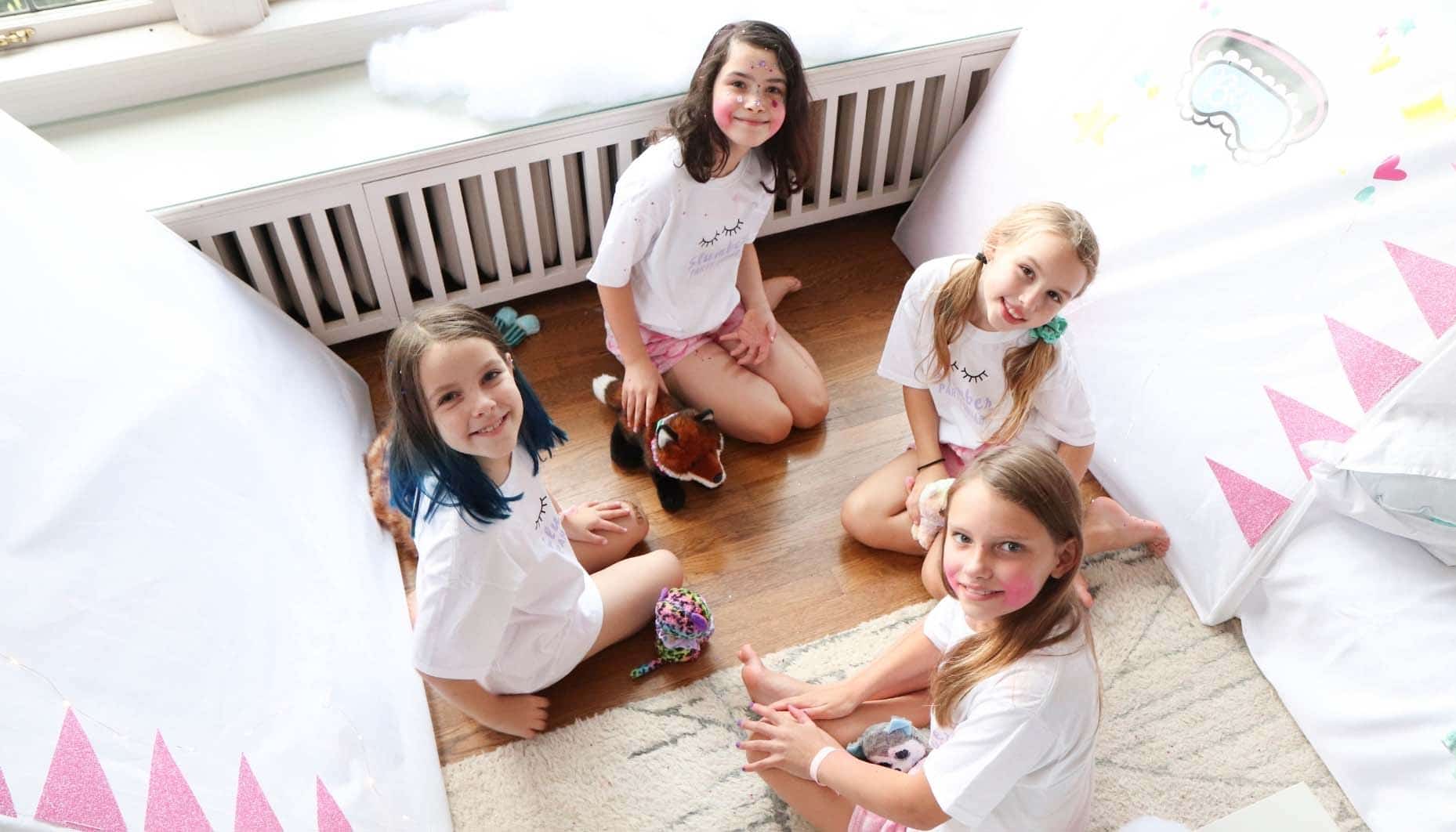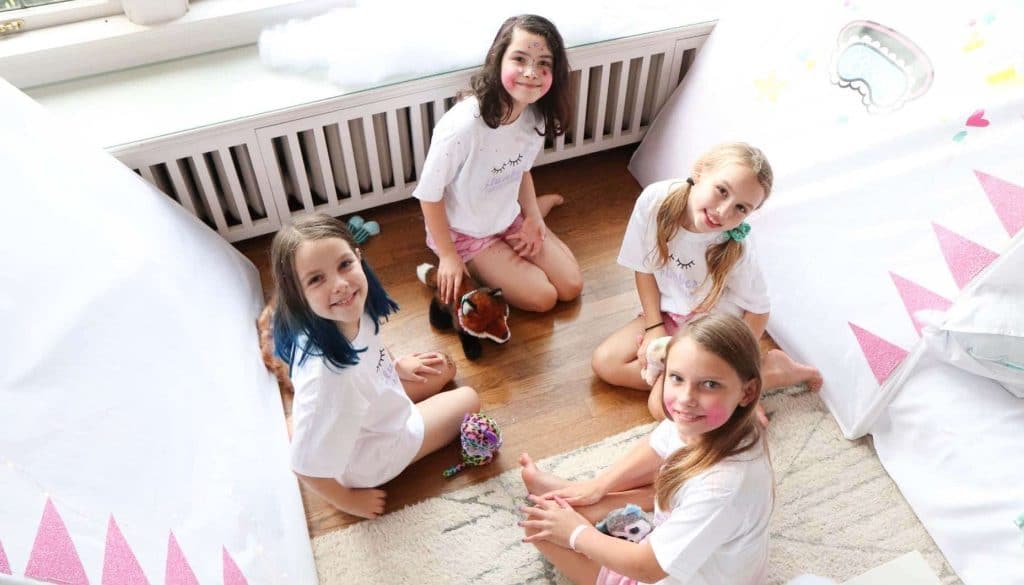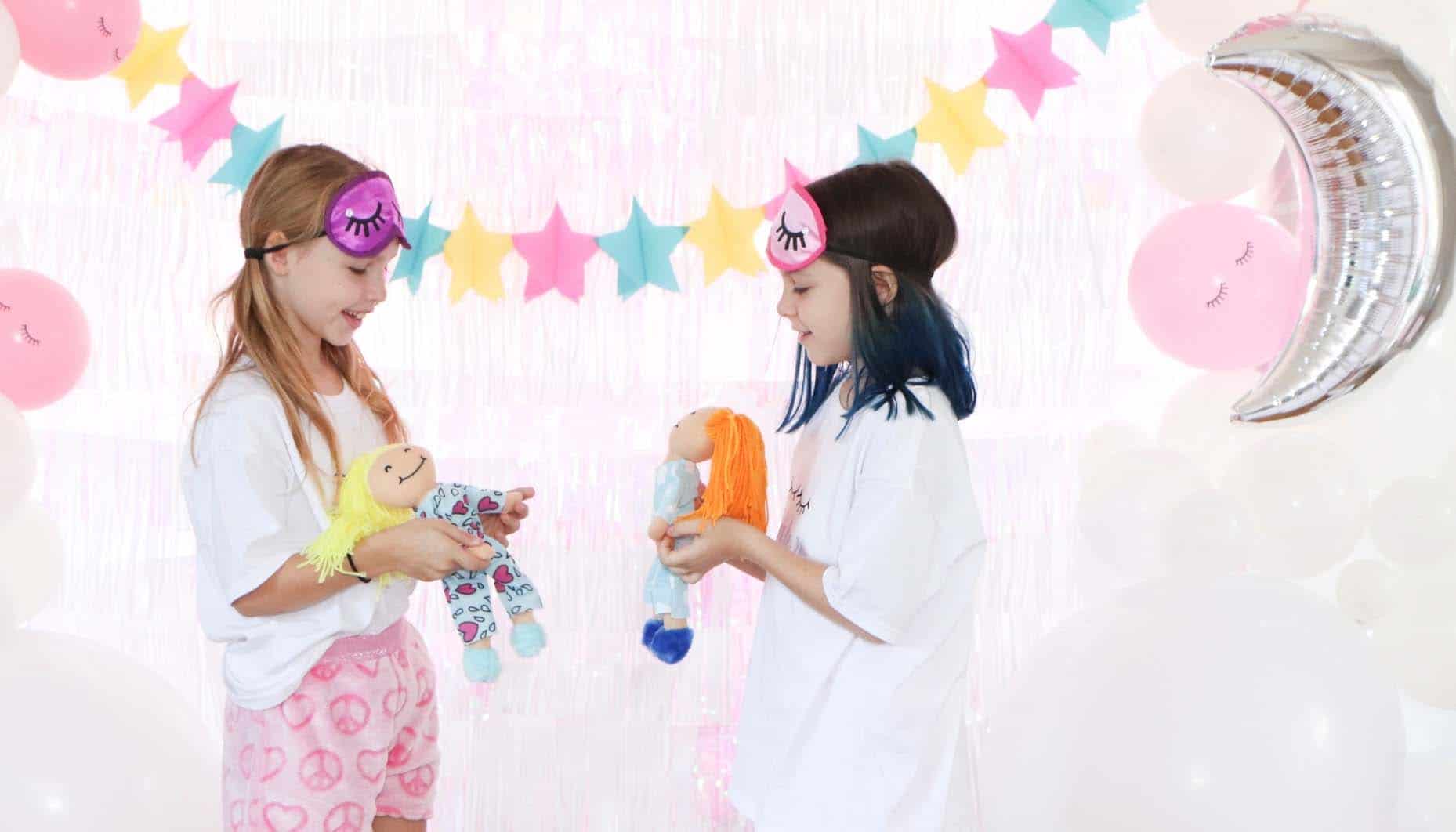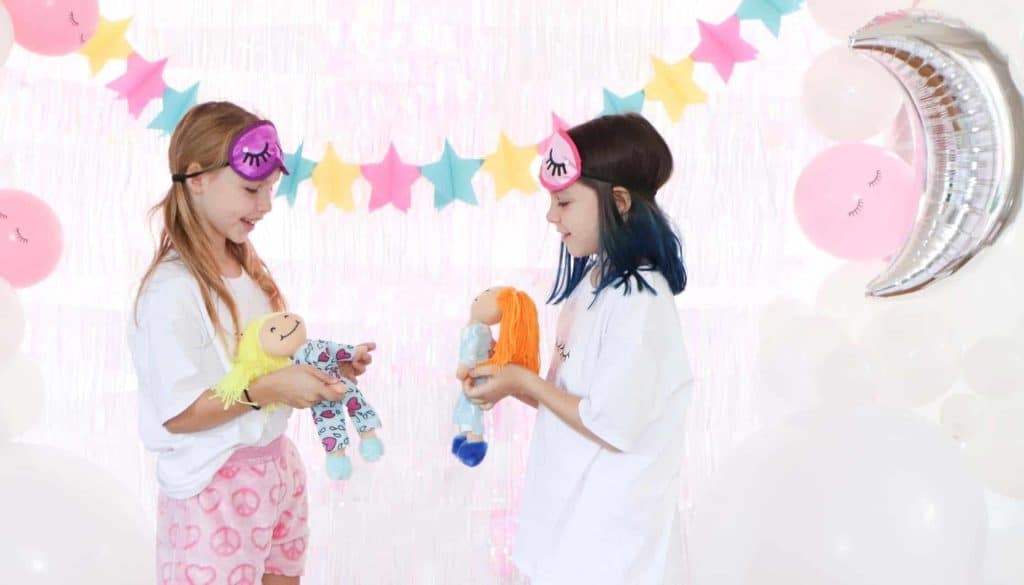 2 – Make it personalized.
A great way to make guests feel special and make memories is to create personalized items for each child. We created matching pajama sets, personalized slumber party kits, craft and food trays, and pampering stations for Parker's slumber party guests. The girls could take most of these items home after the party, to continue using them and remind them of the fun times they had!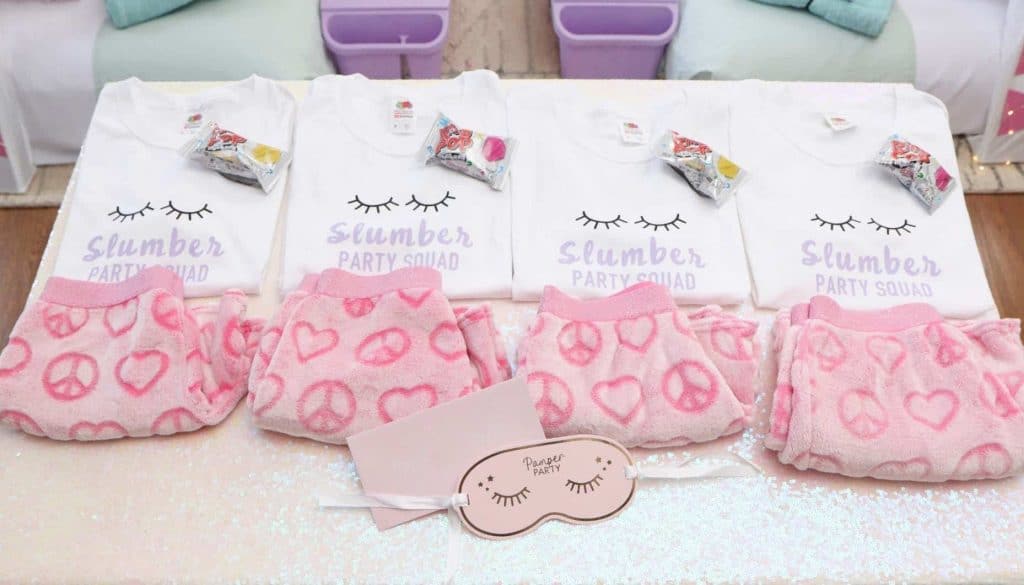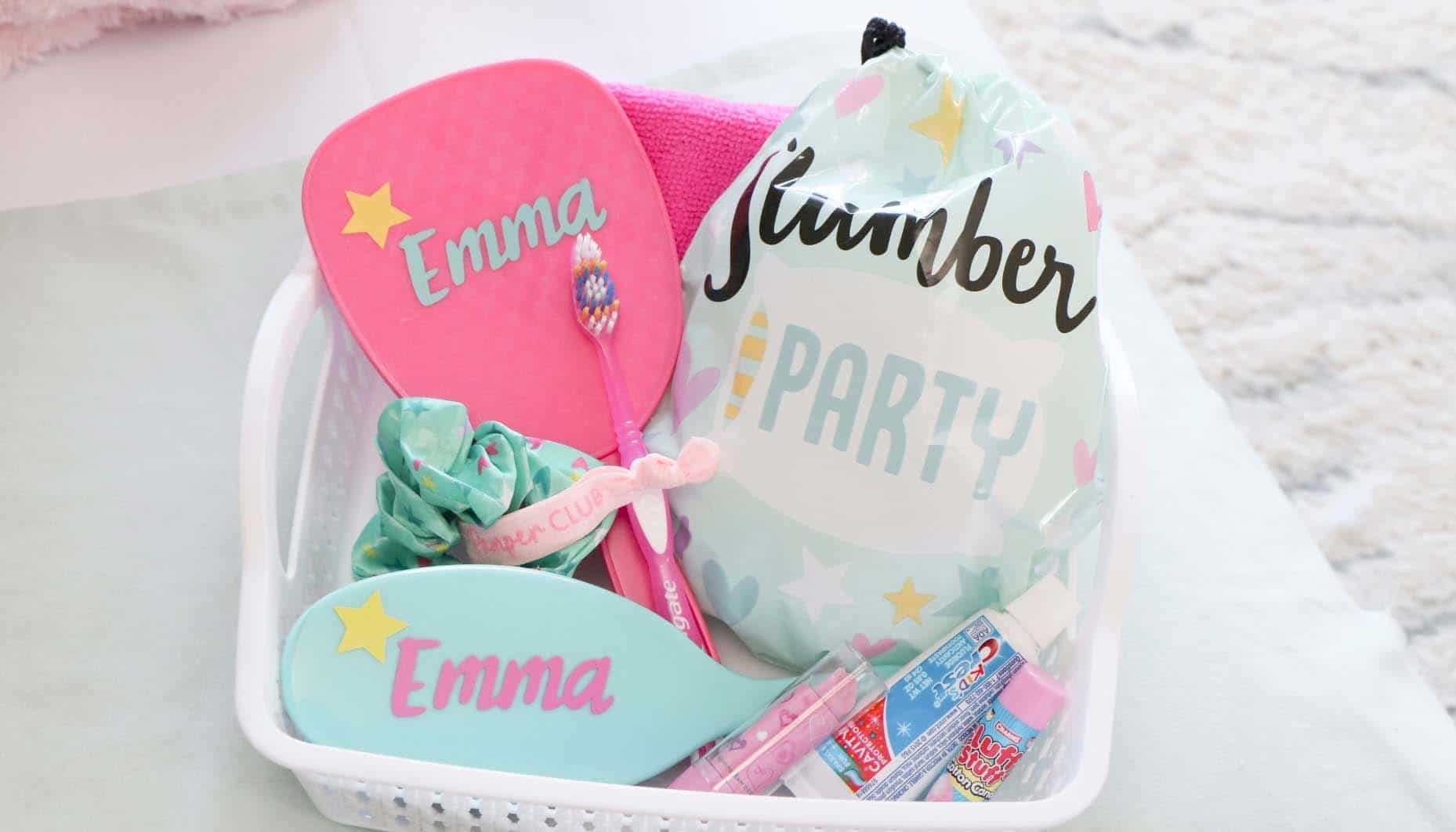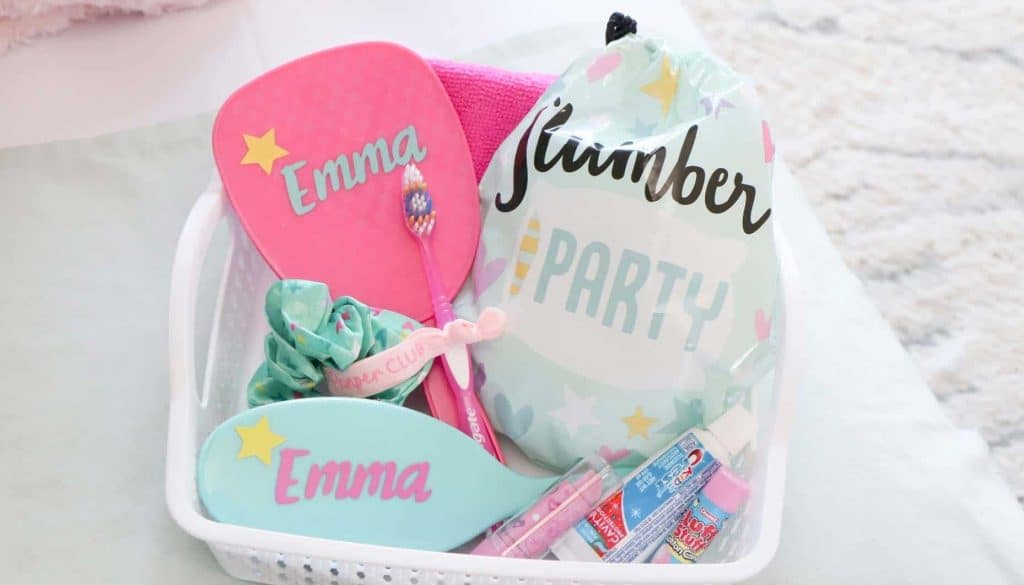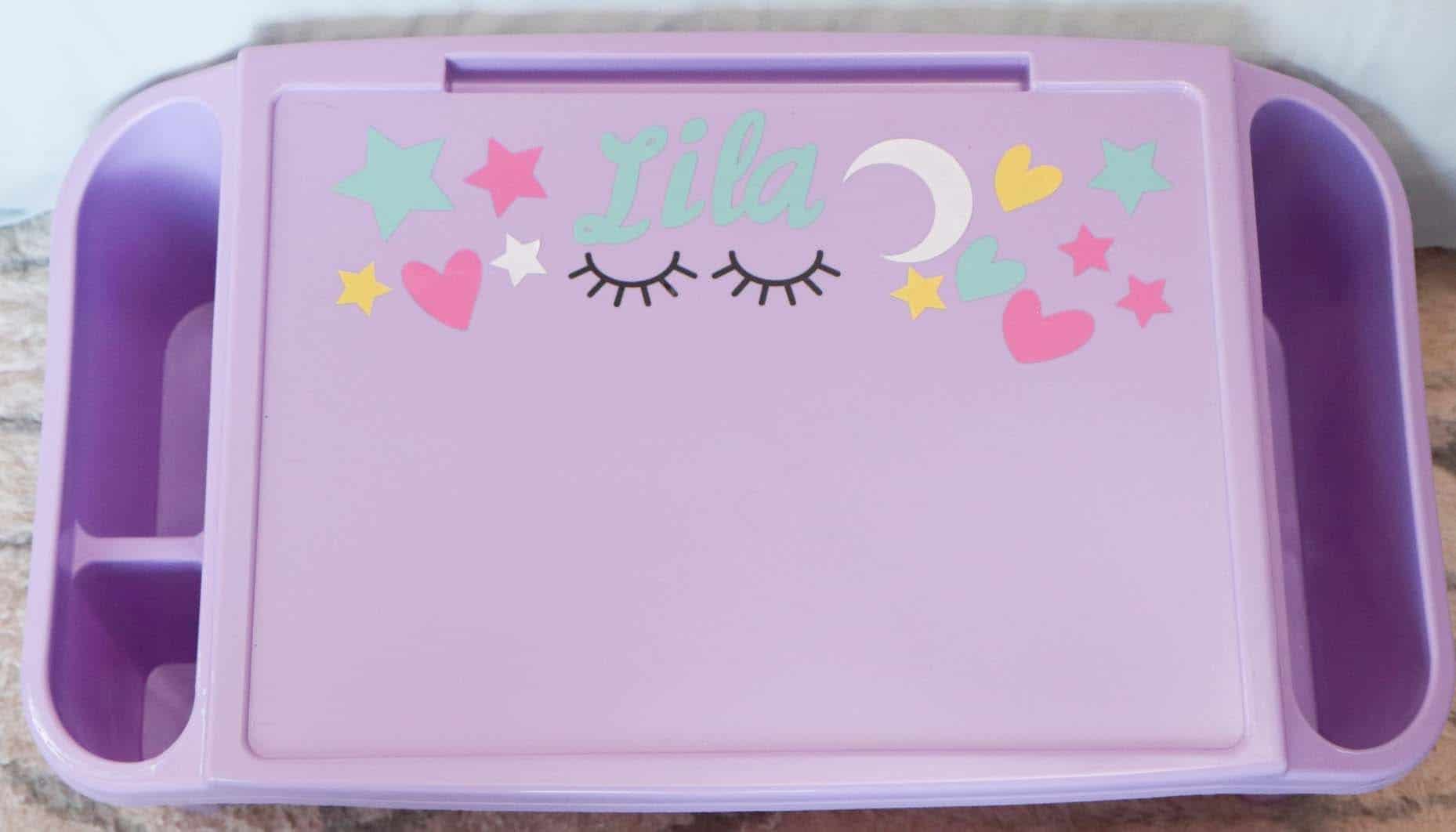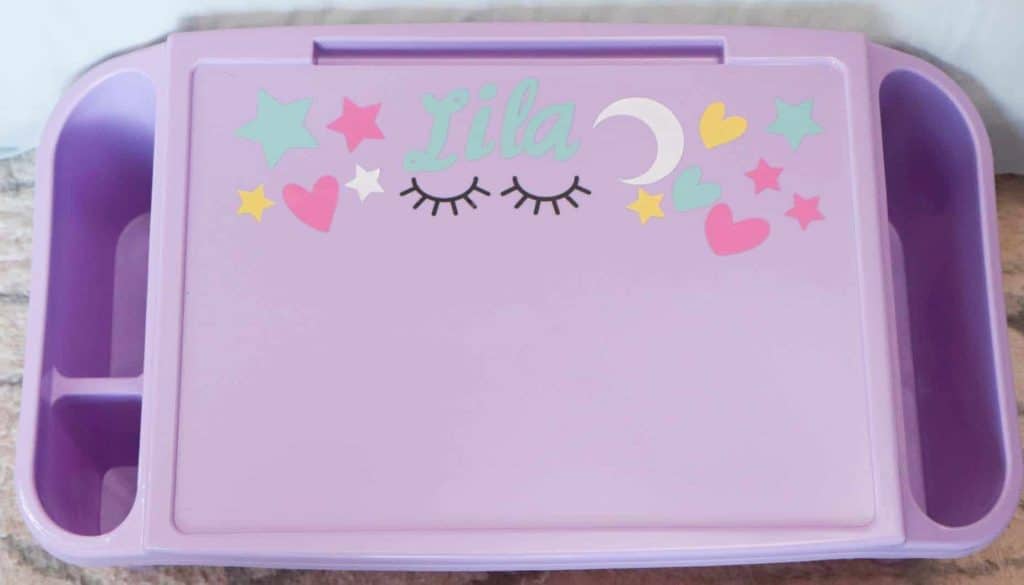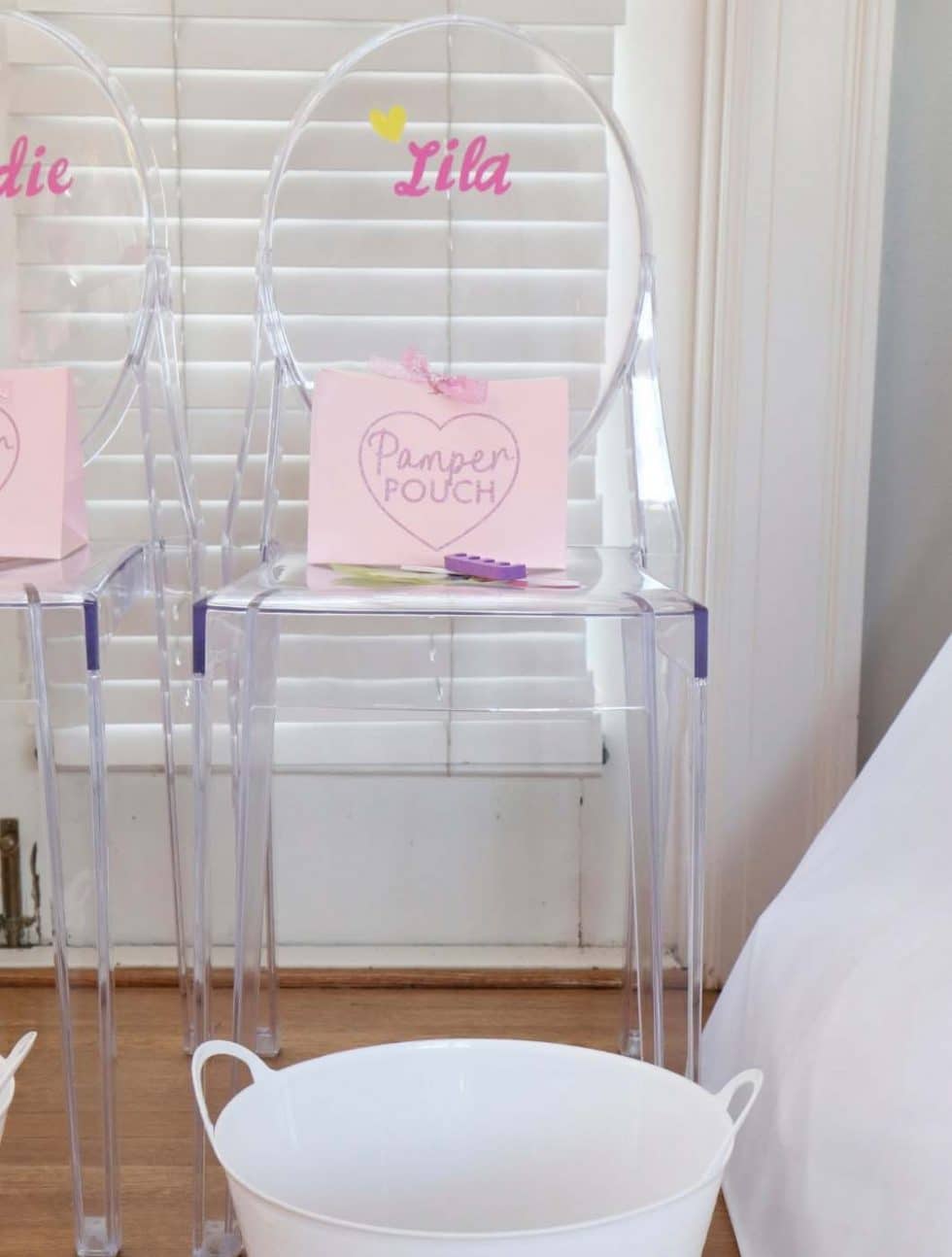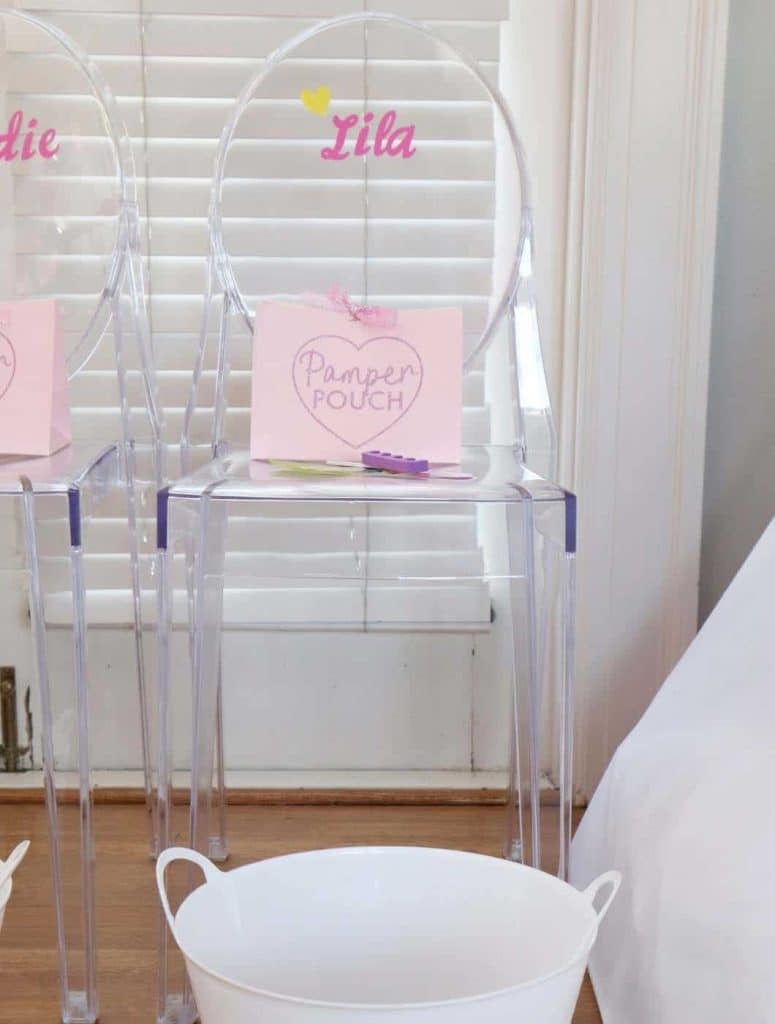 3 – Create a fun and comfortable sleeping environment.
Since sleeping is naturally a part of sleepovers at some point, it's crucial to provide a comfy sleeping space for guests. One way to do that is to provide individual sleeping tents (find out how we decorated the sleeping tents HERE) for each child. A twin air mattress fits perfectly in these tents. We also put cozy blankets and soft pillows on ours. Additionally, each girl got a snuggly slumber party doll to cuddle with.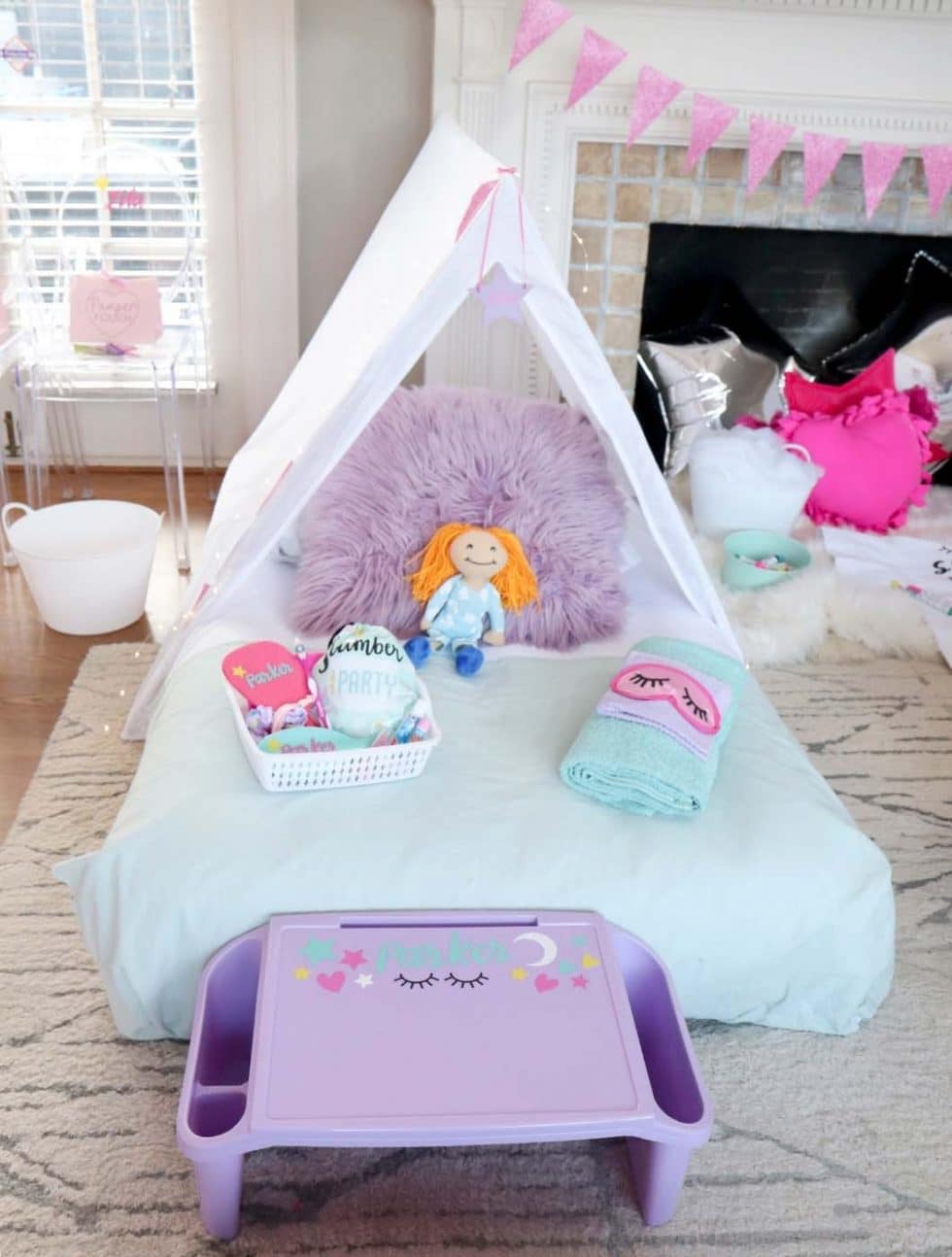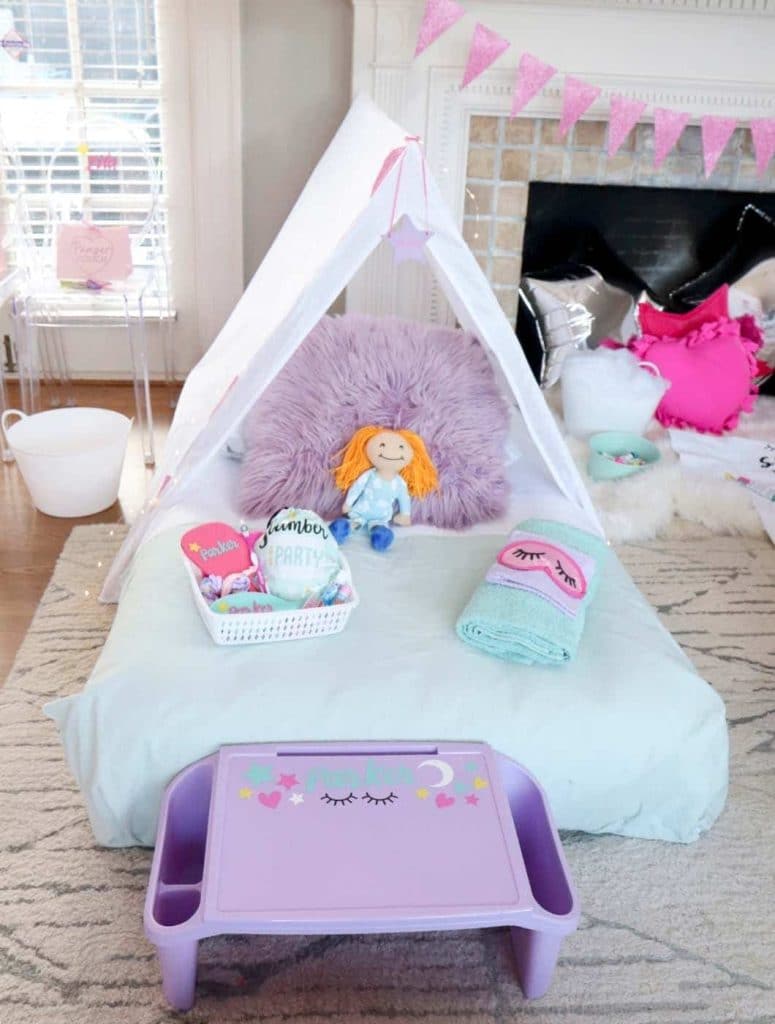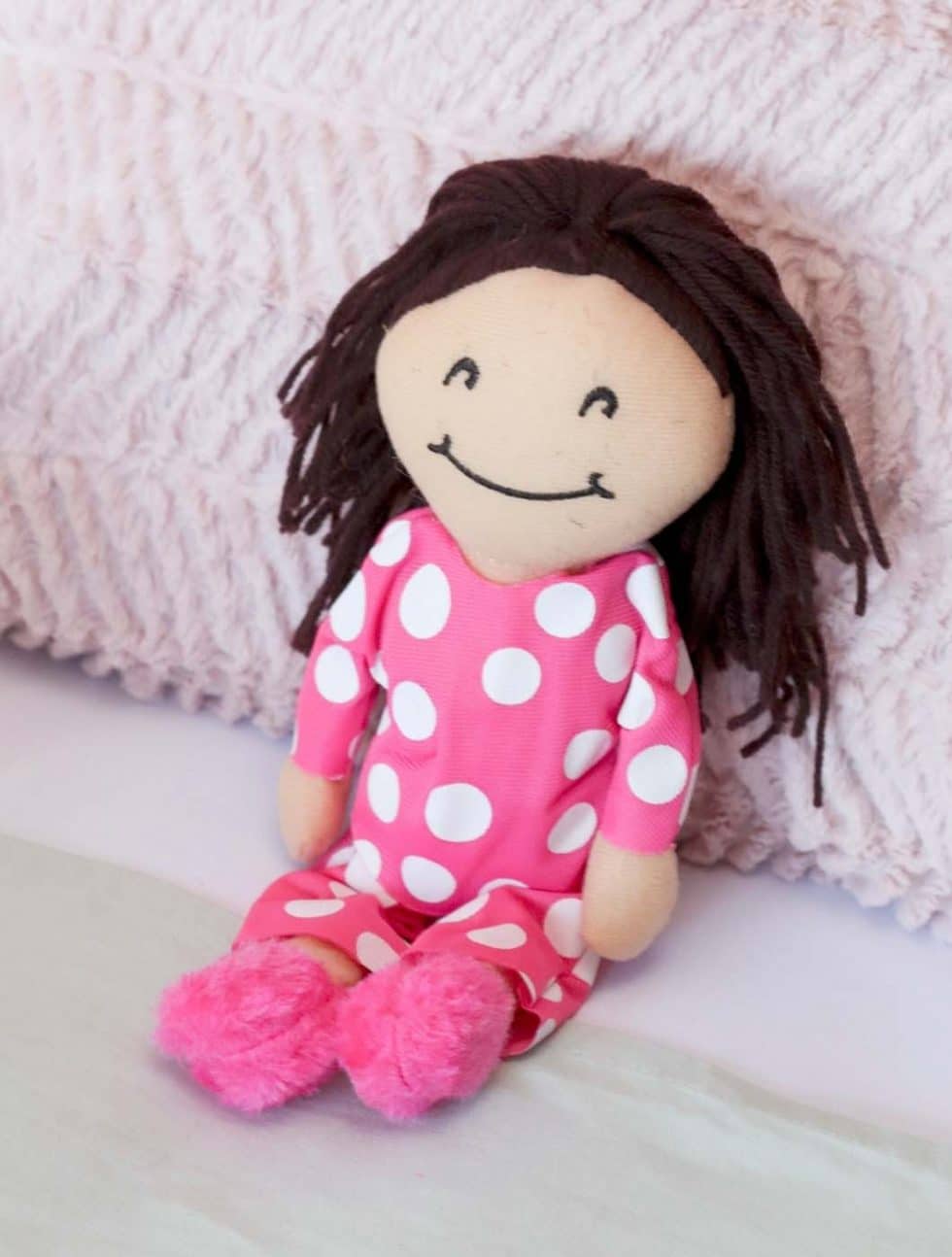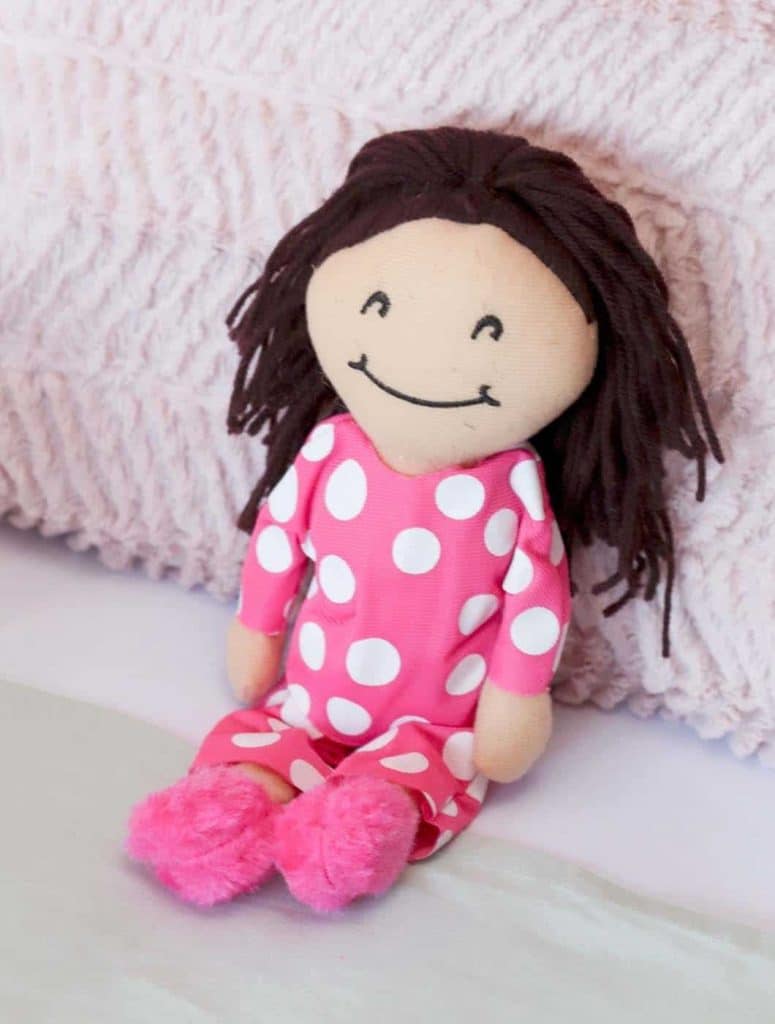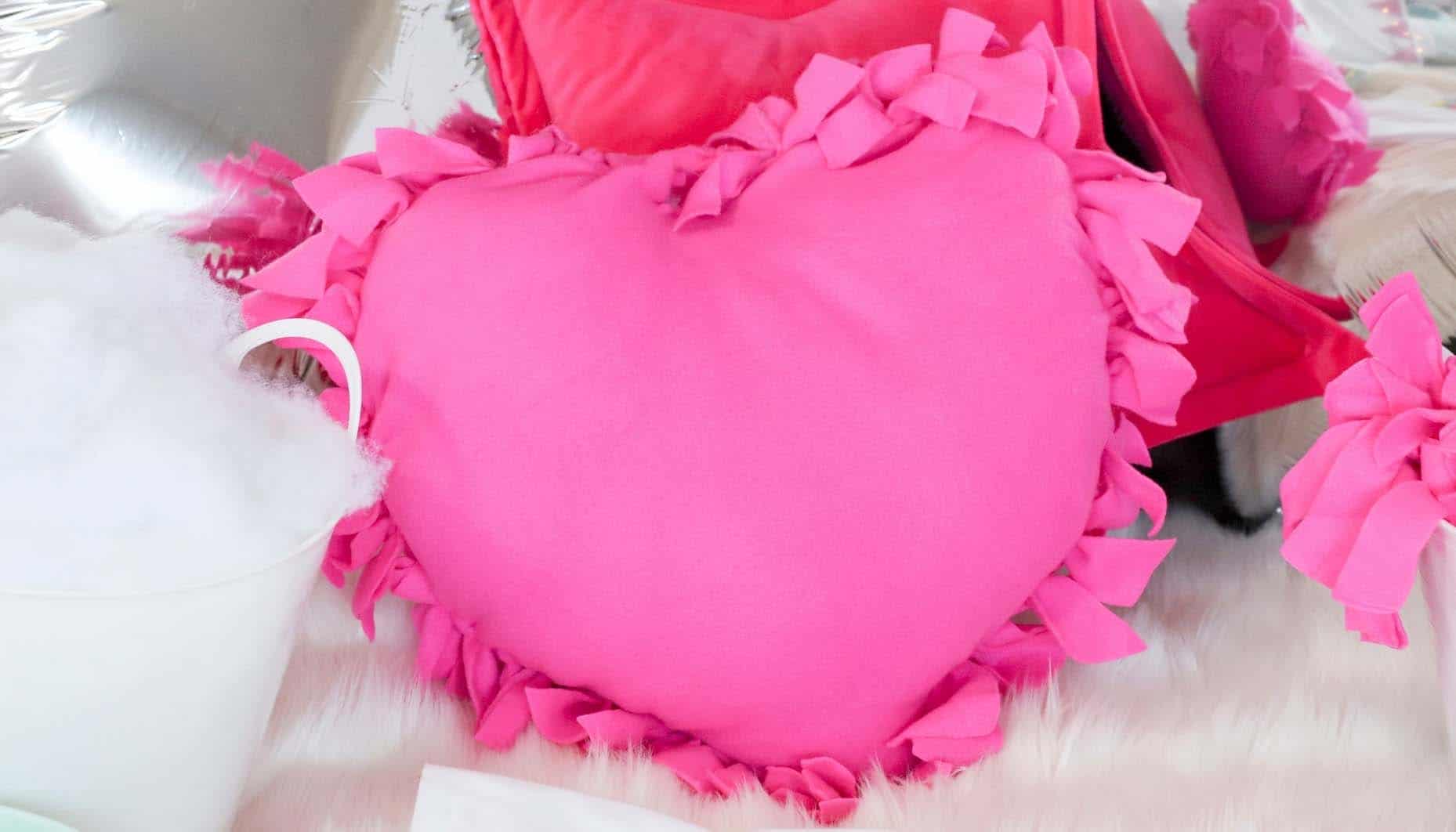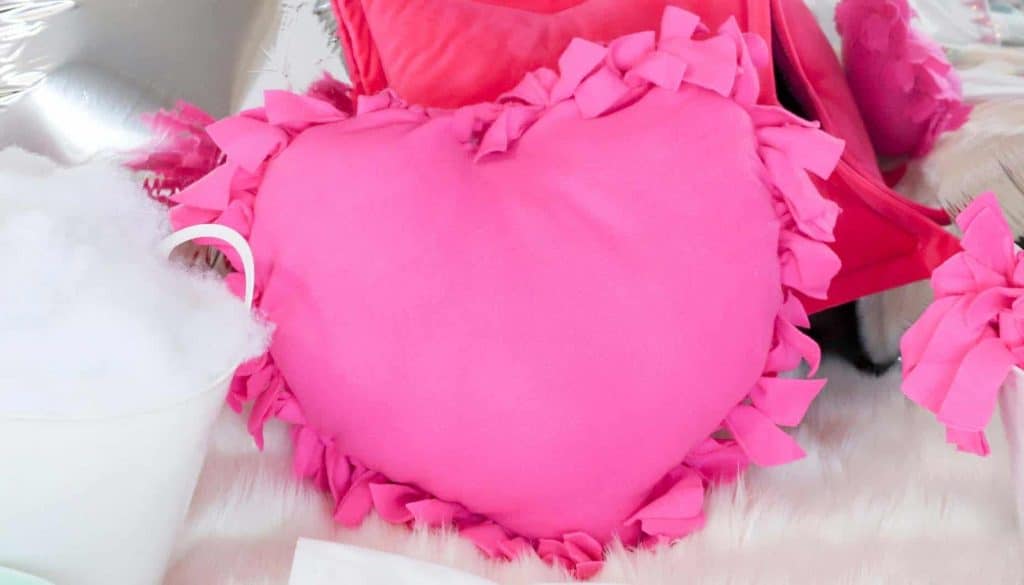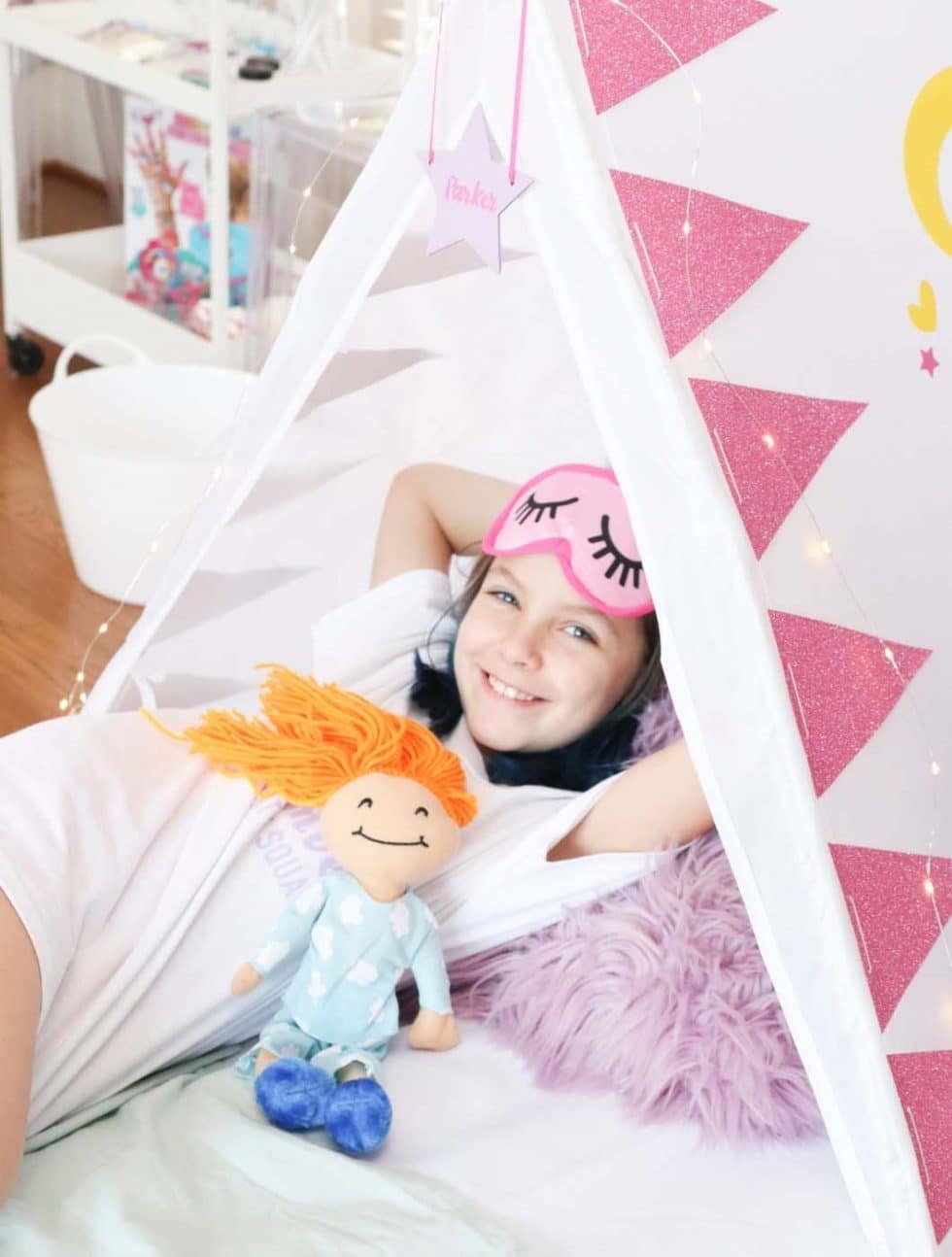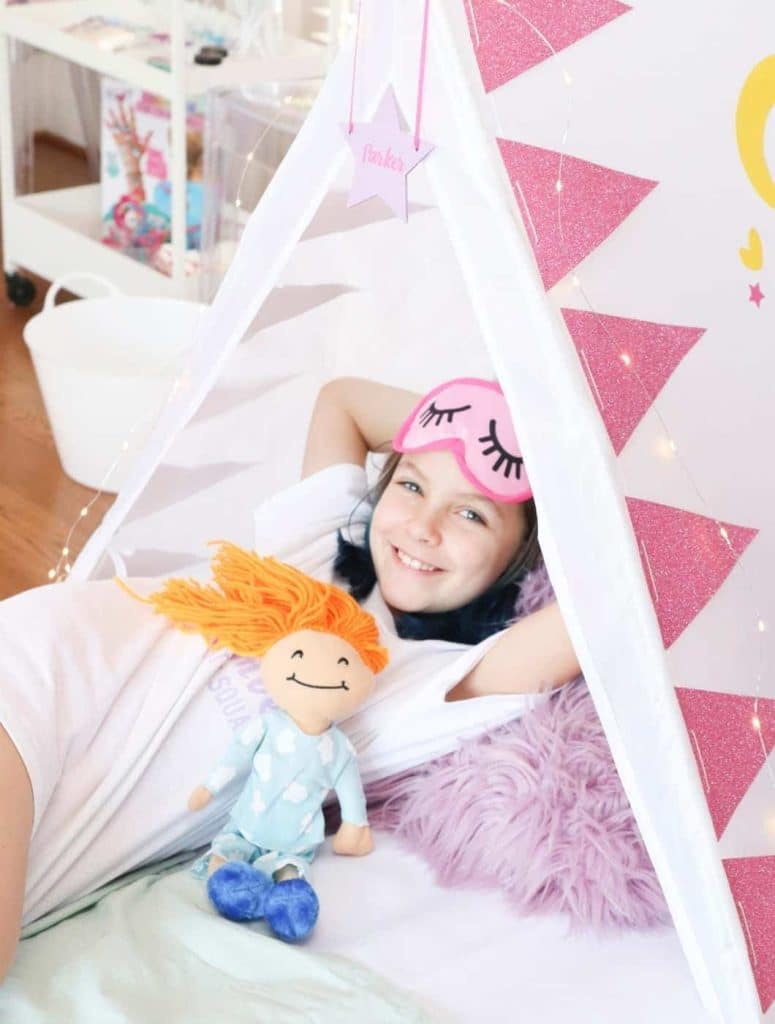 4 – Plan both high and low energy activities.
It's a good idea to plan out the activities in the order you want them to happen, with the higher energy ones at the beginning of the party, and with some slower activities towards the end of the night to calm everyone down before bedtime. Parker and her friends got lots of energy out by having dance parties and photo shoots (find out how to create the photo shoot backdrop HERE), and then moved on to slower activities like pillow case decorating and spa station pampering. At the end of the evening, they wound down with some calmer freestyle pretend play and a movie.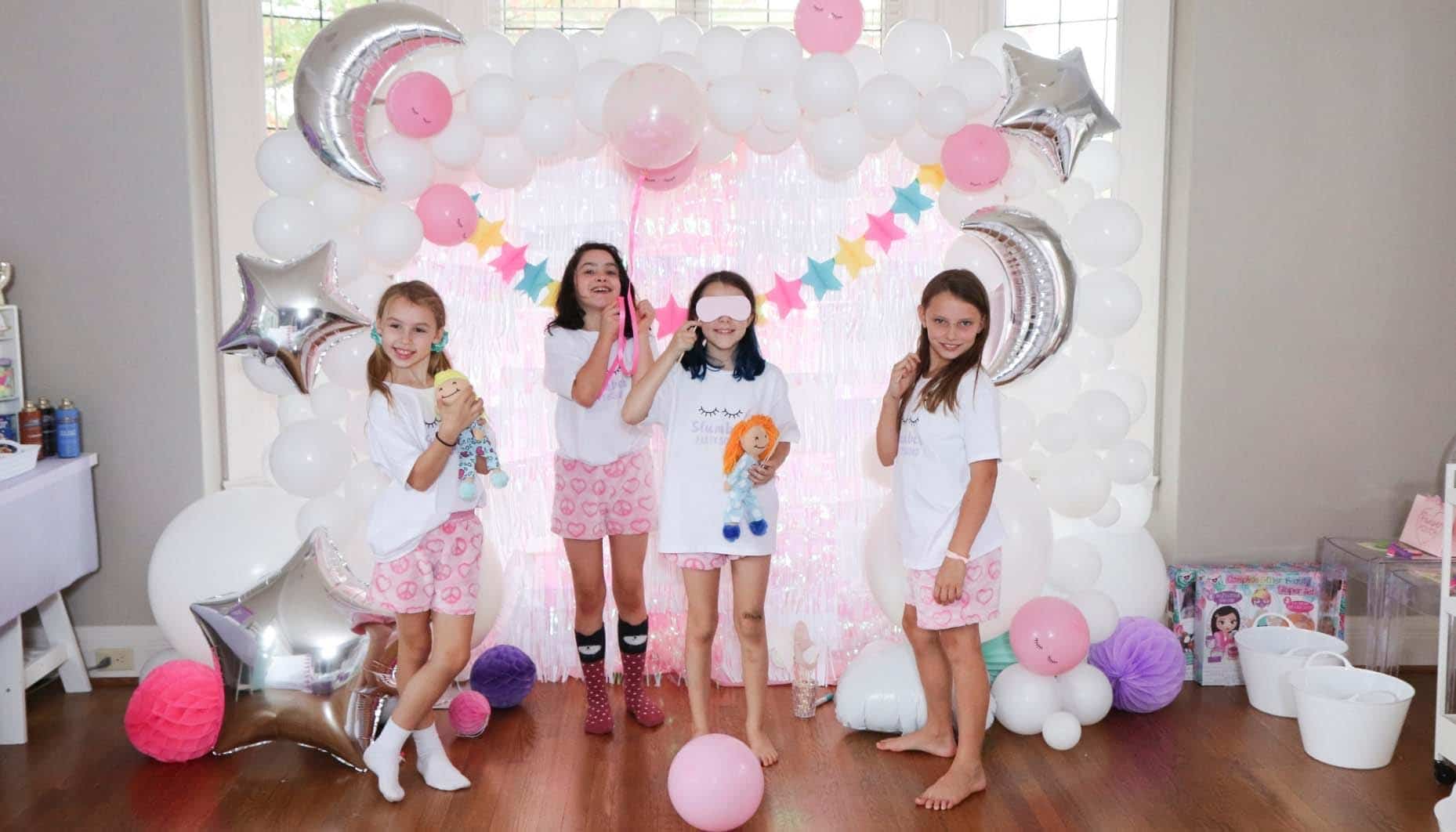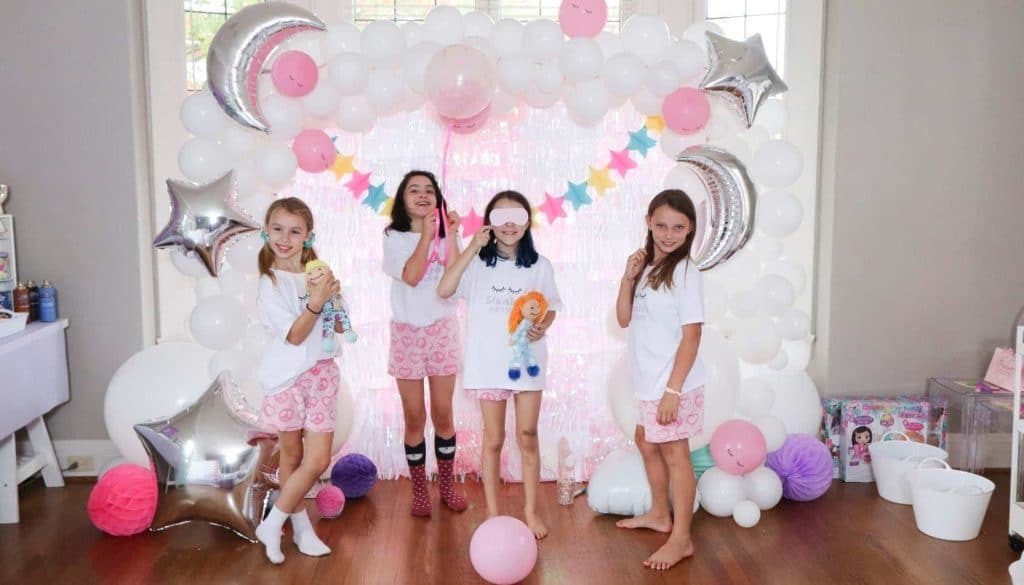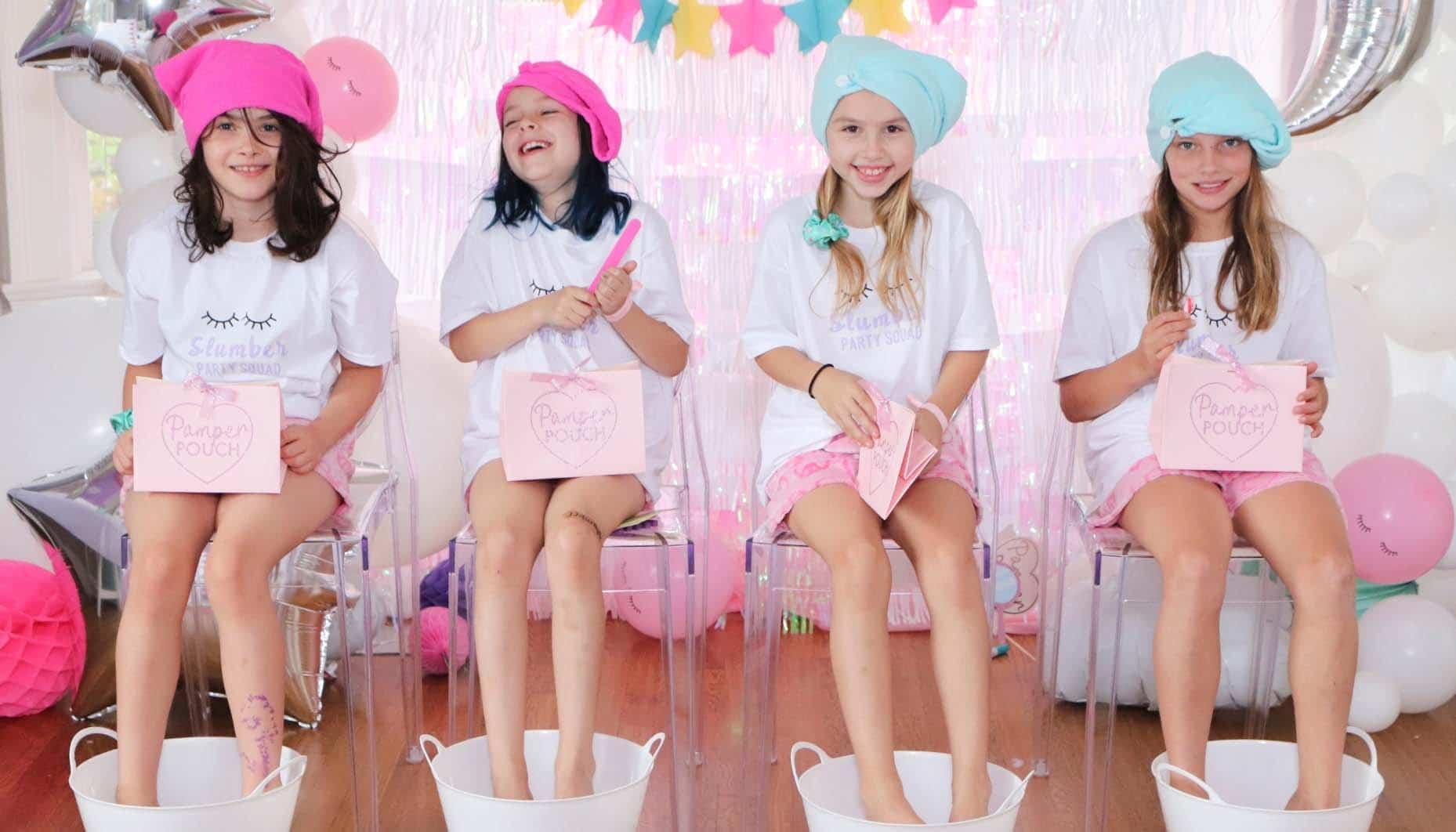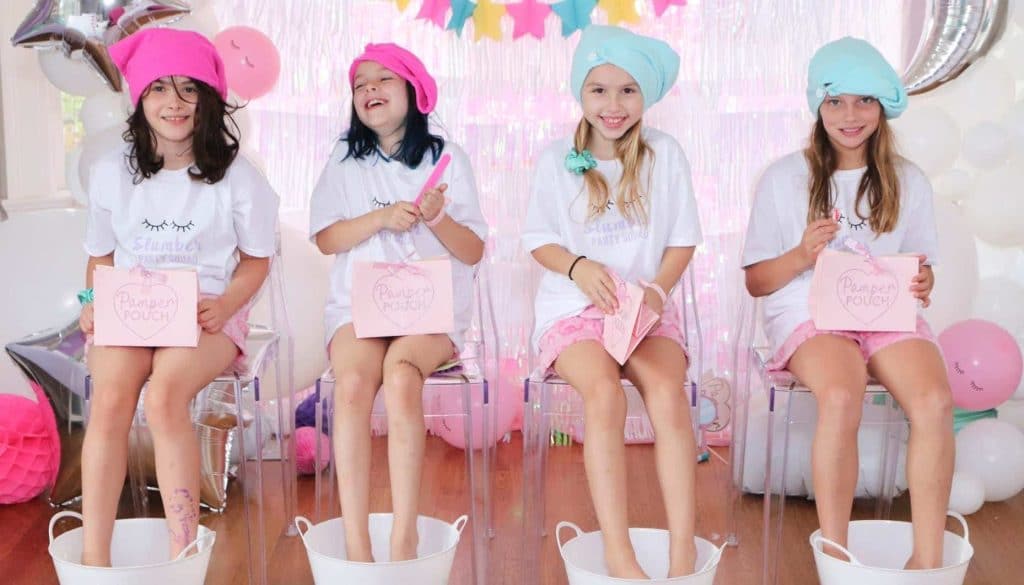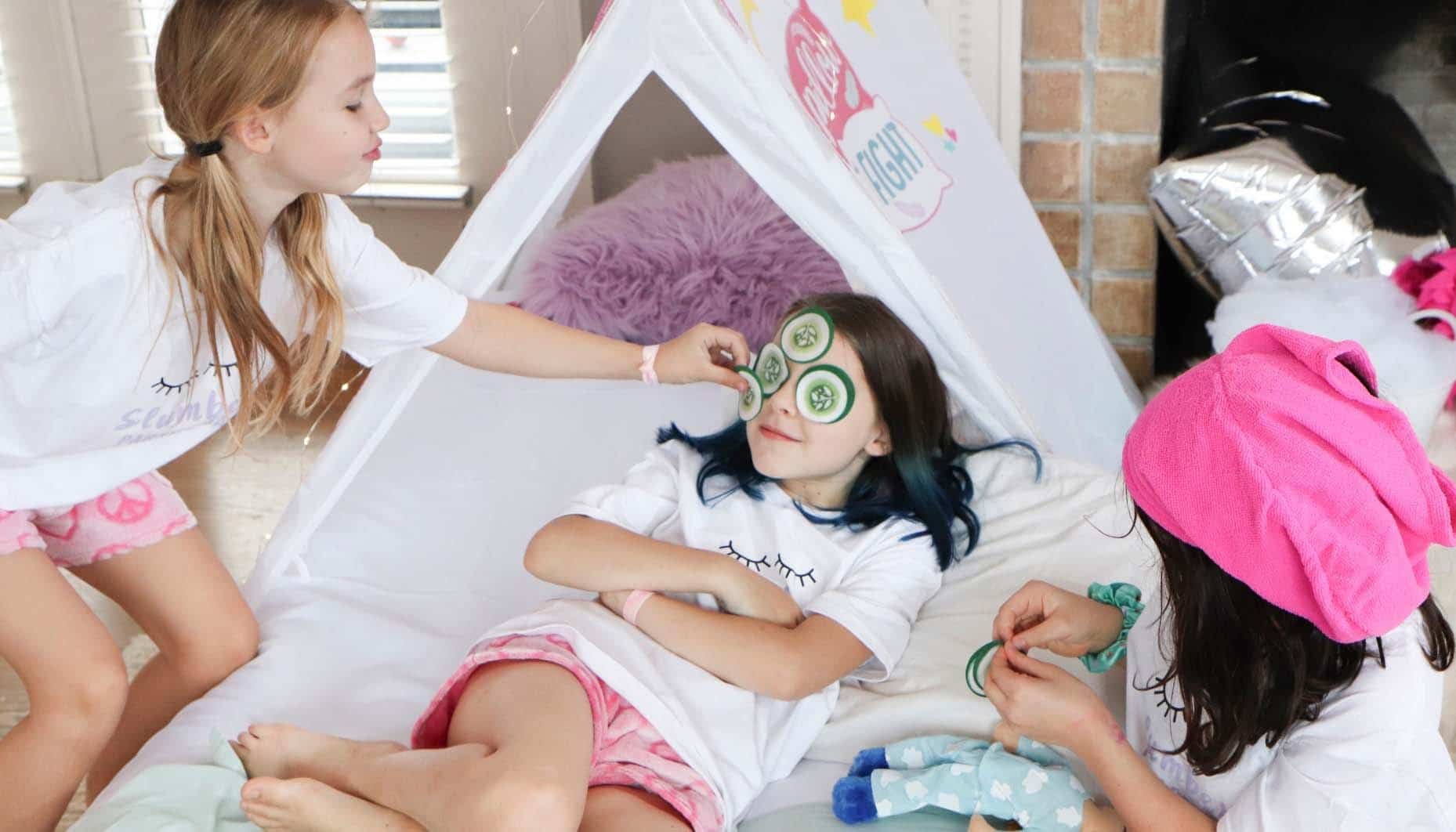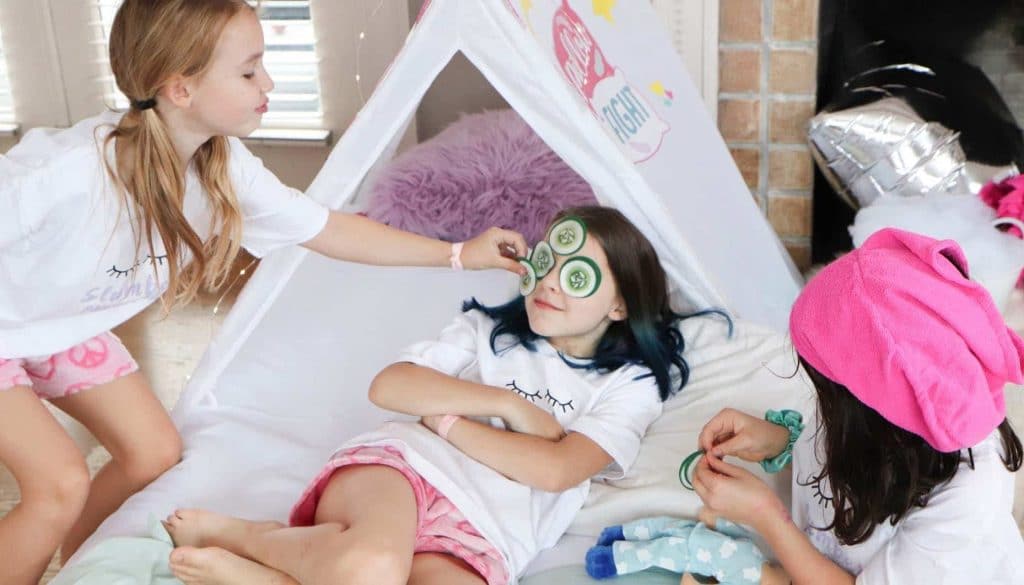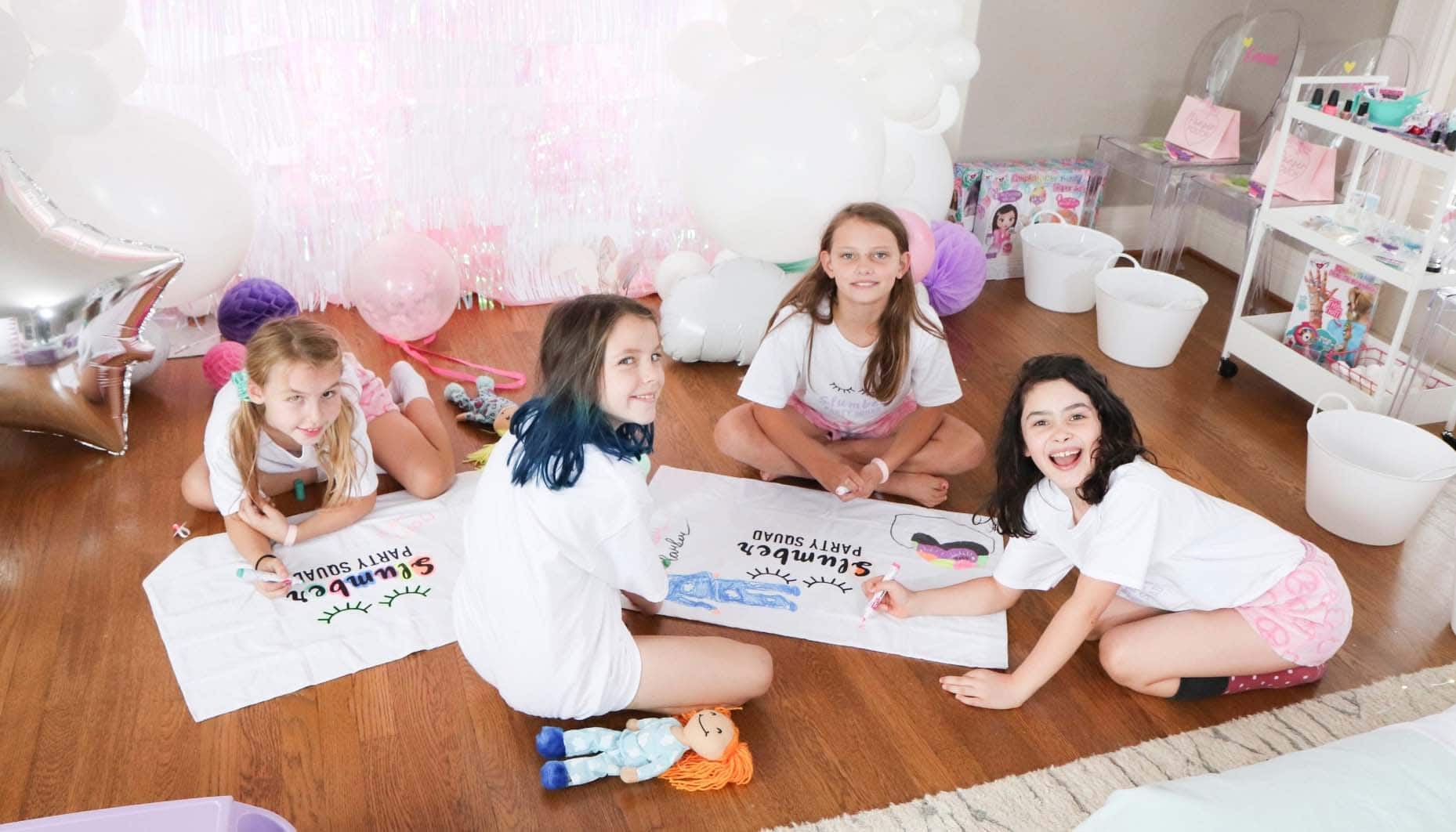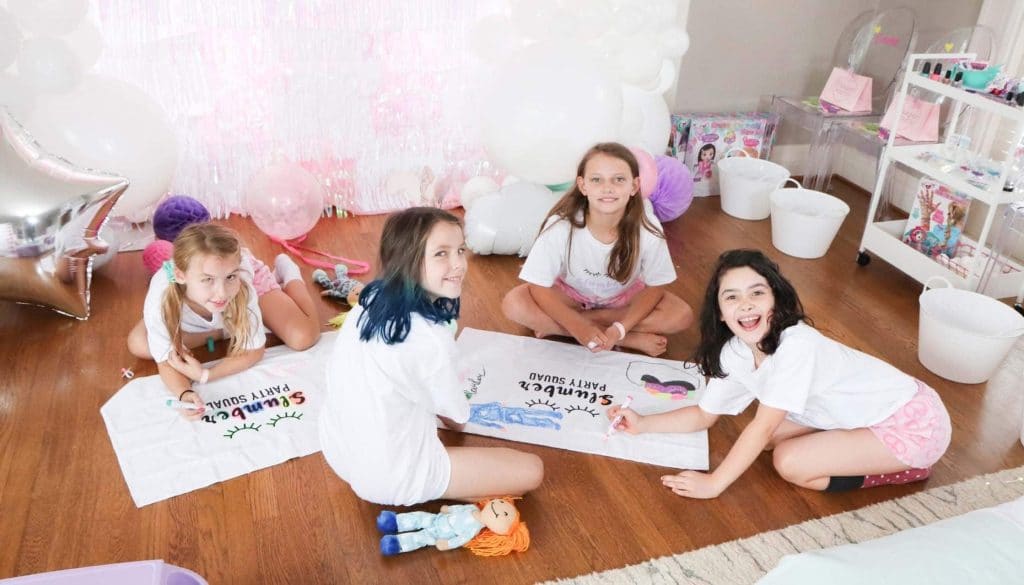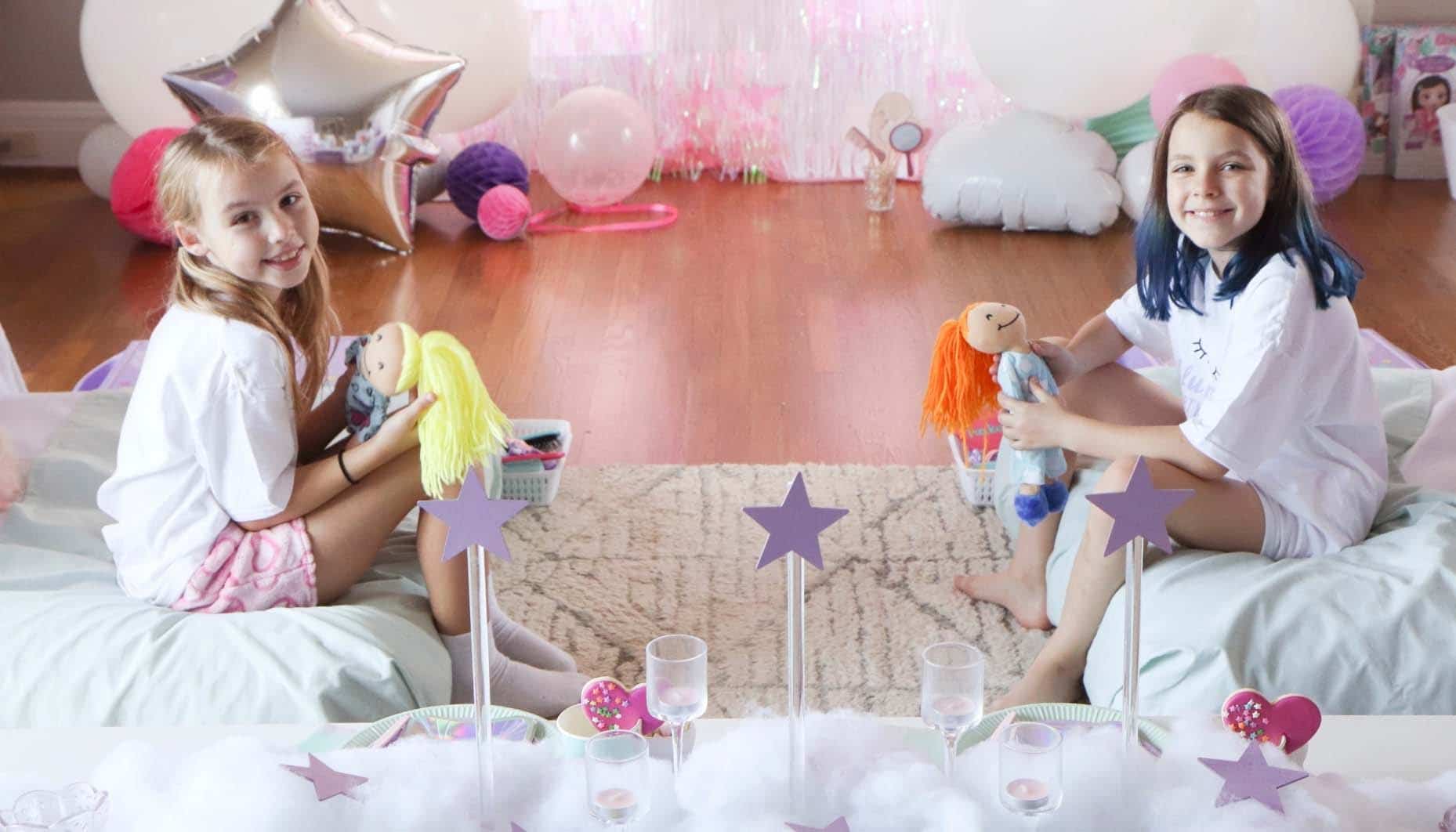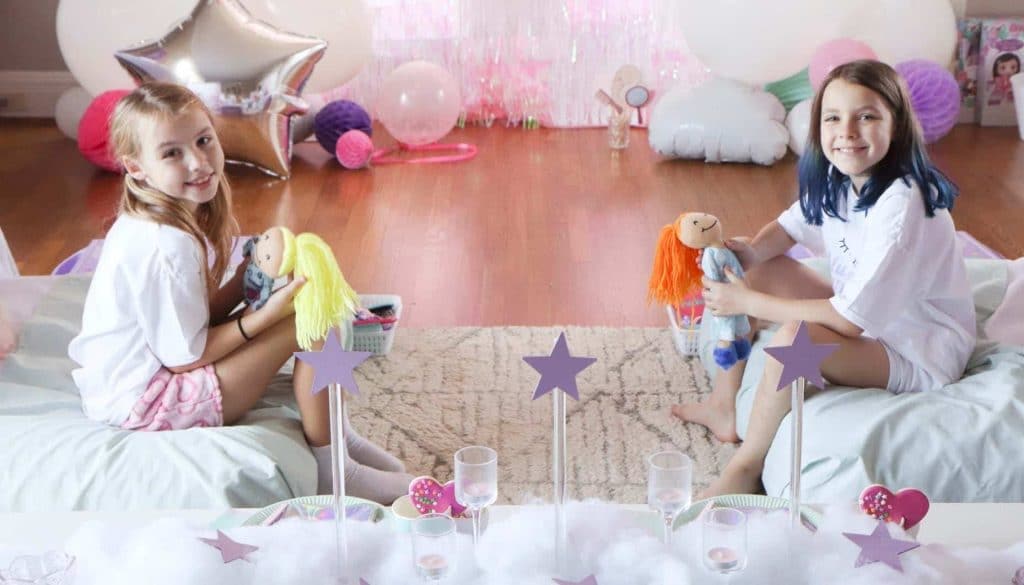 5 – Go self-serve, and plan ahead.
Depending on the age of the children, having a self-serve sweet treat station (find out how to make it HERE) can be a lot of fun. The girls loved being able to choose their own snacks throughout the evening. Don't forget to provide plenty of milk and water! We also made a plan for breakfast so that we weren't scrambling to figure it out the next morning – serving waffles on the personalized trays. Breakfast in bed!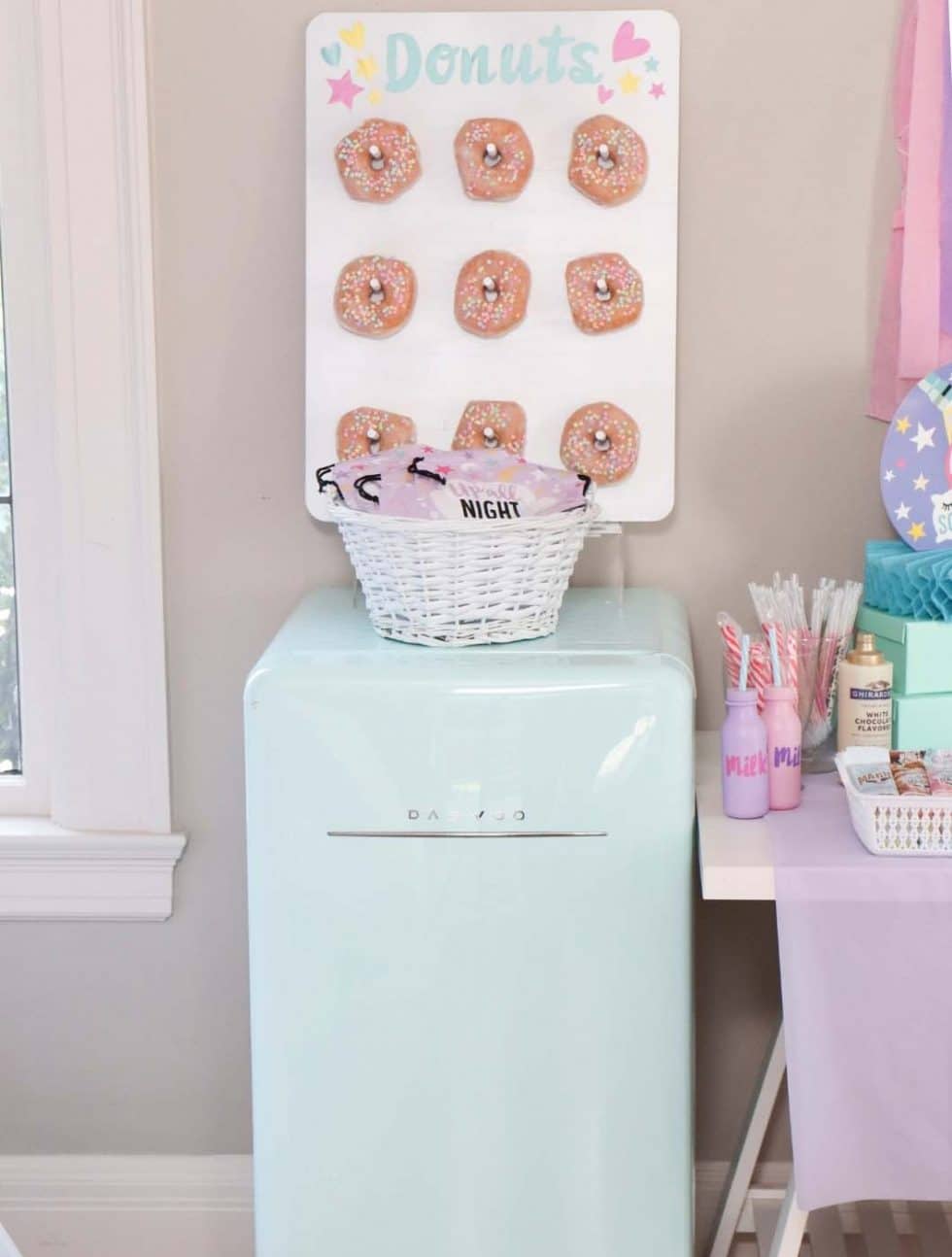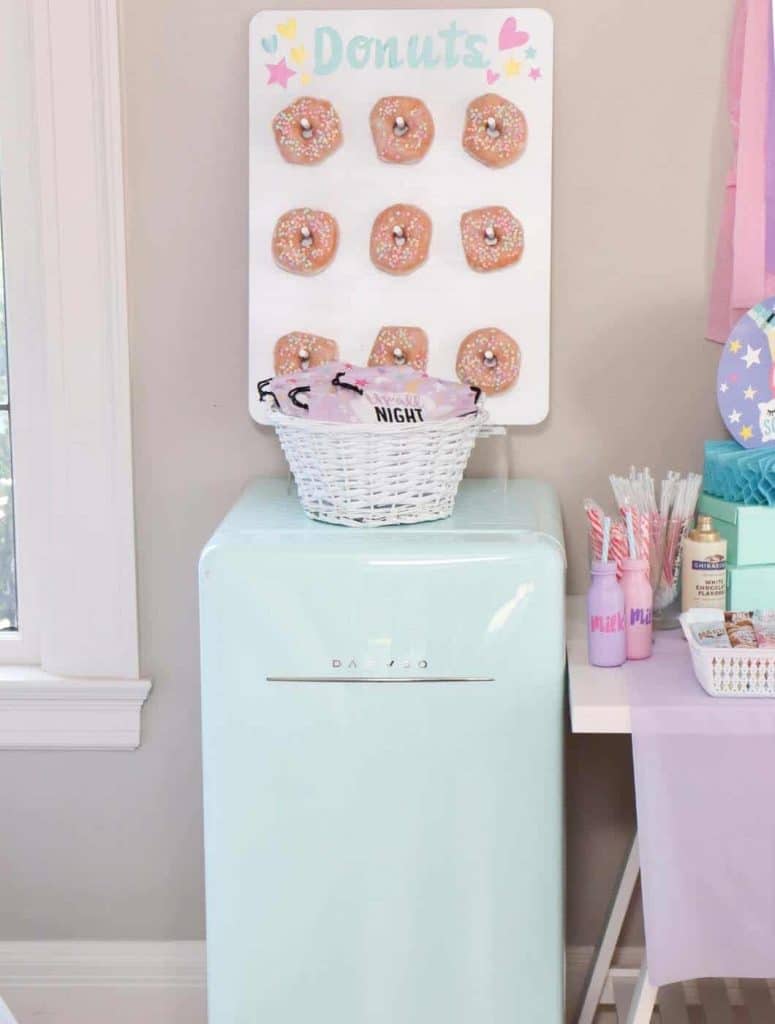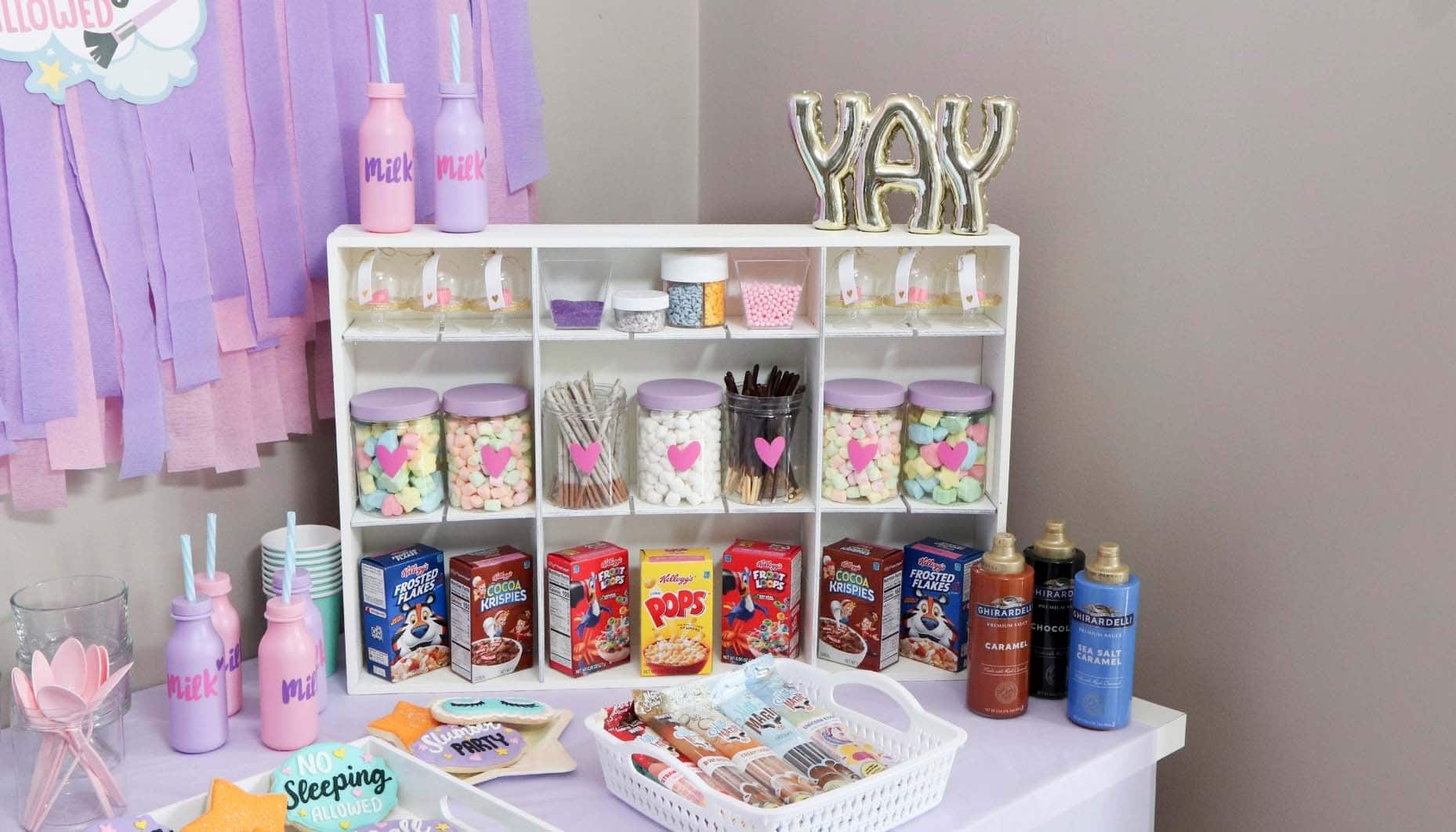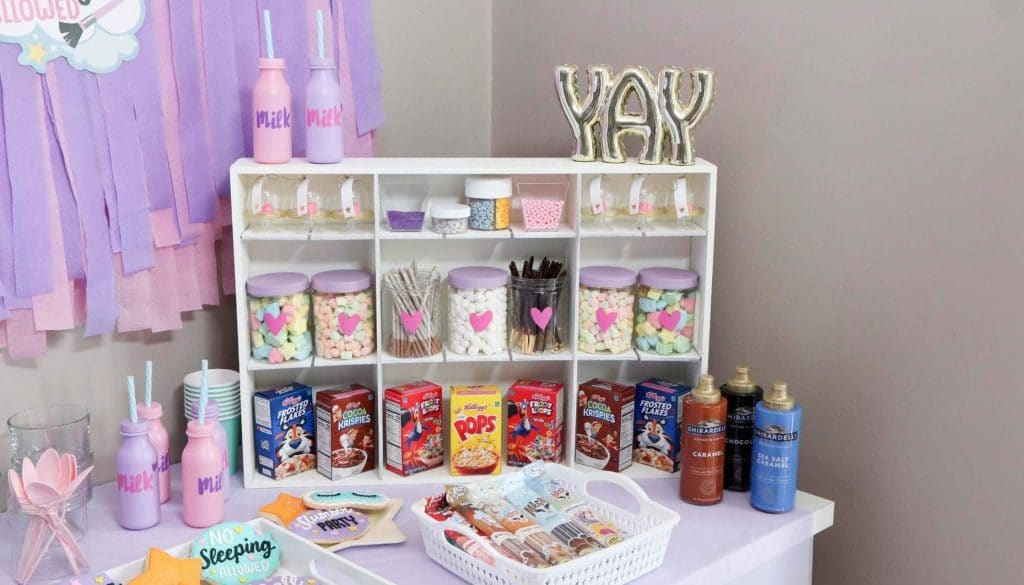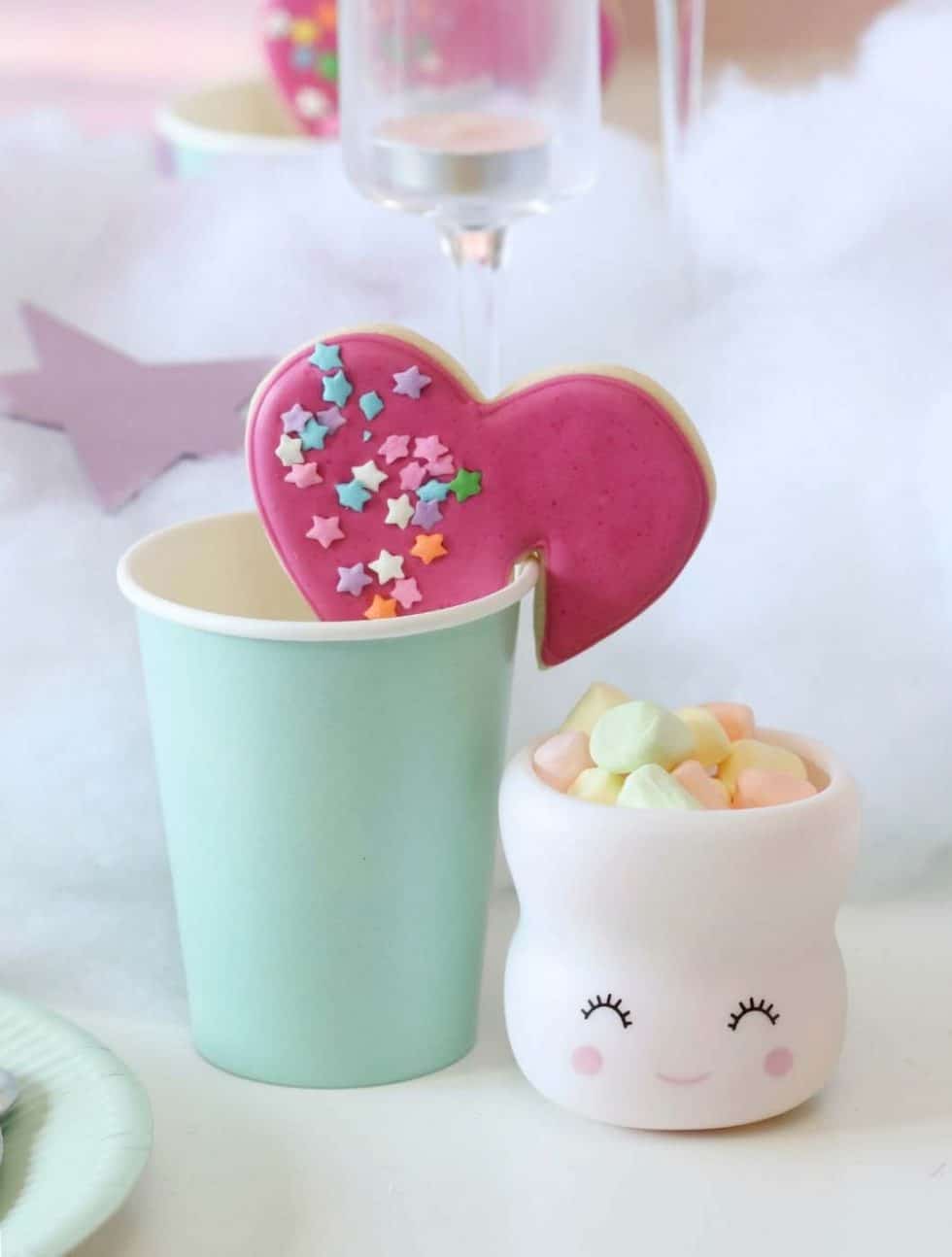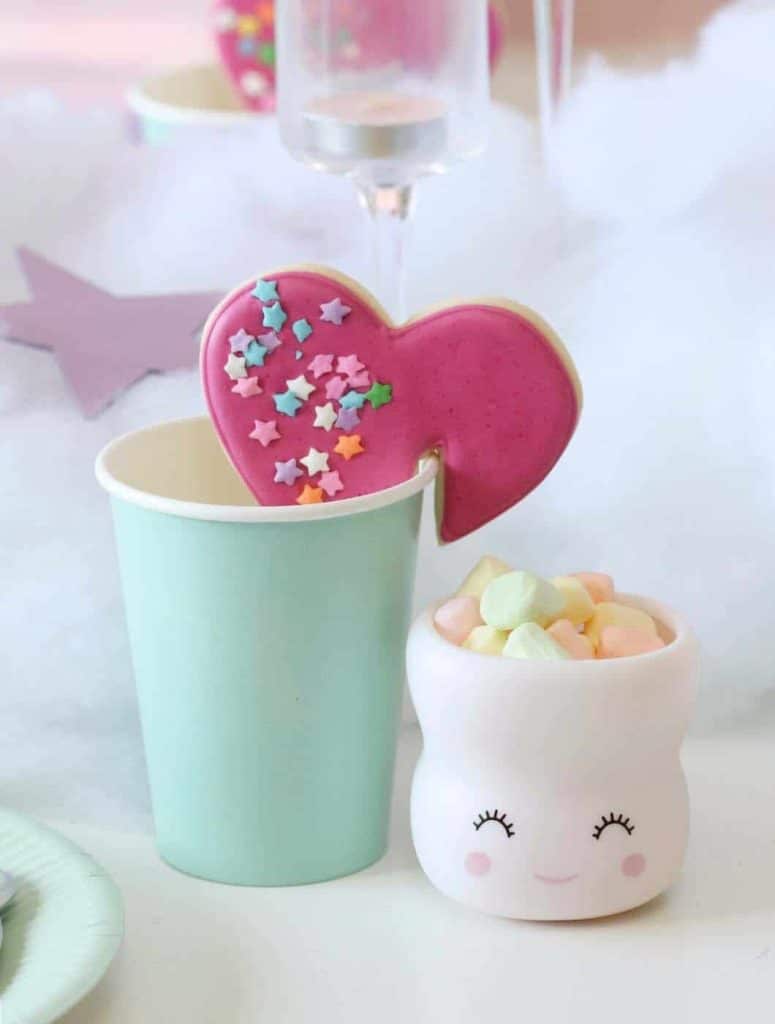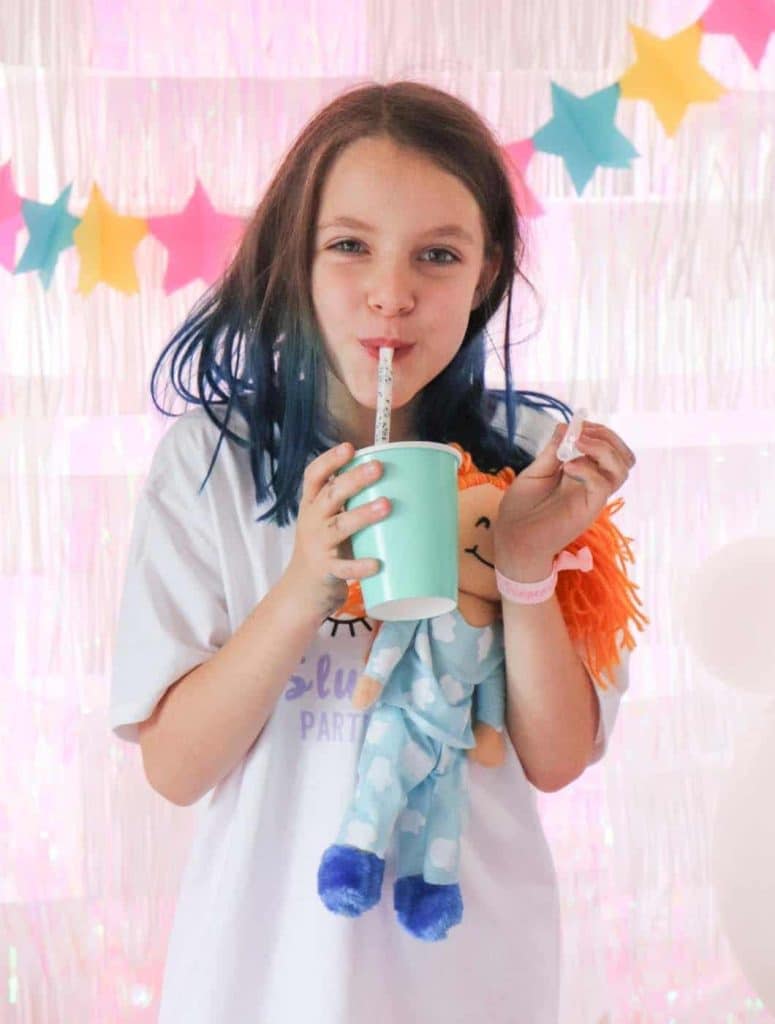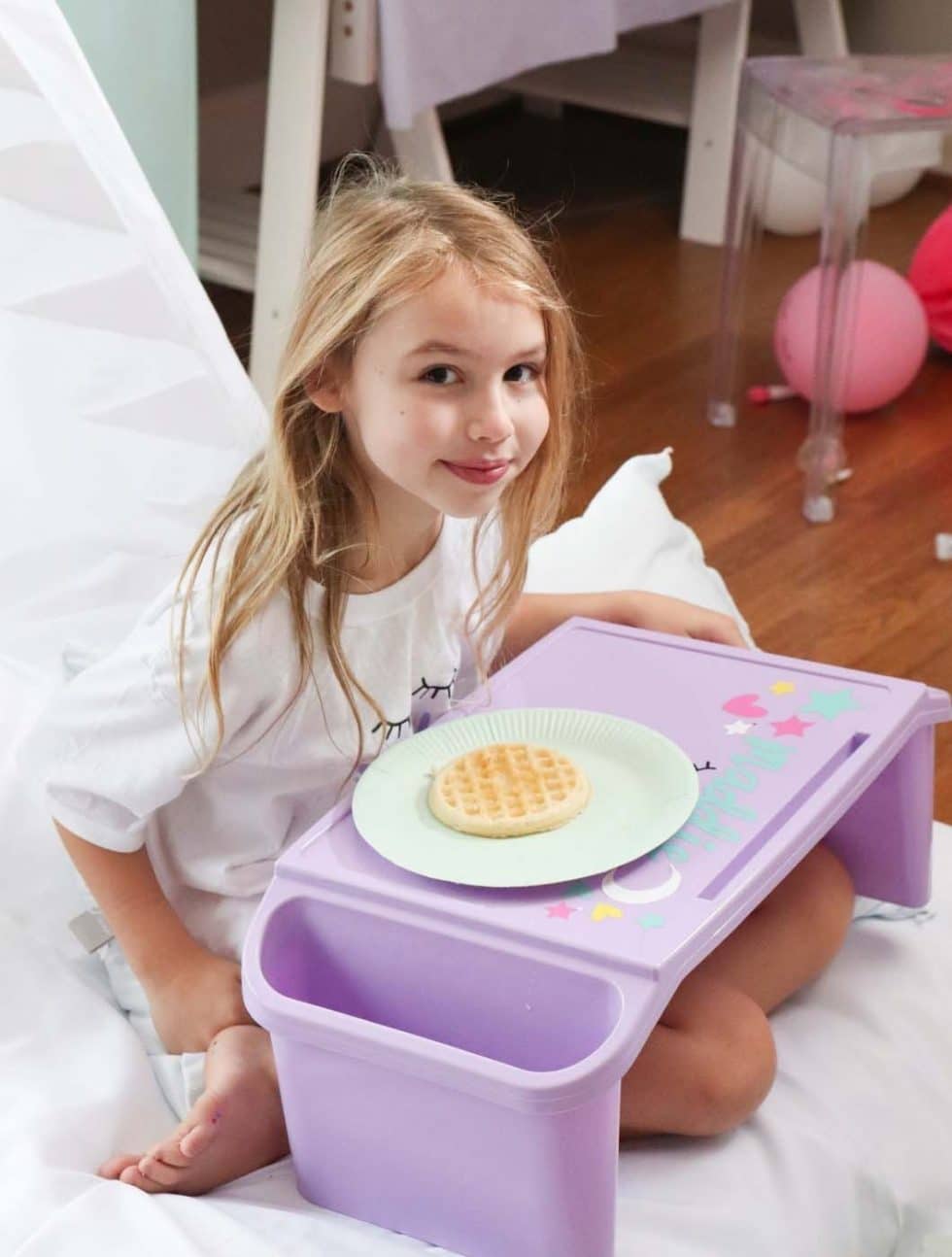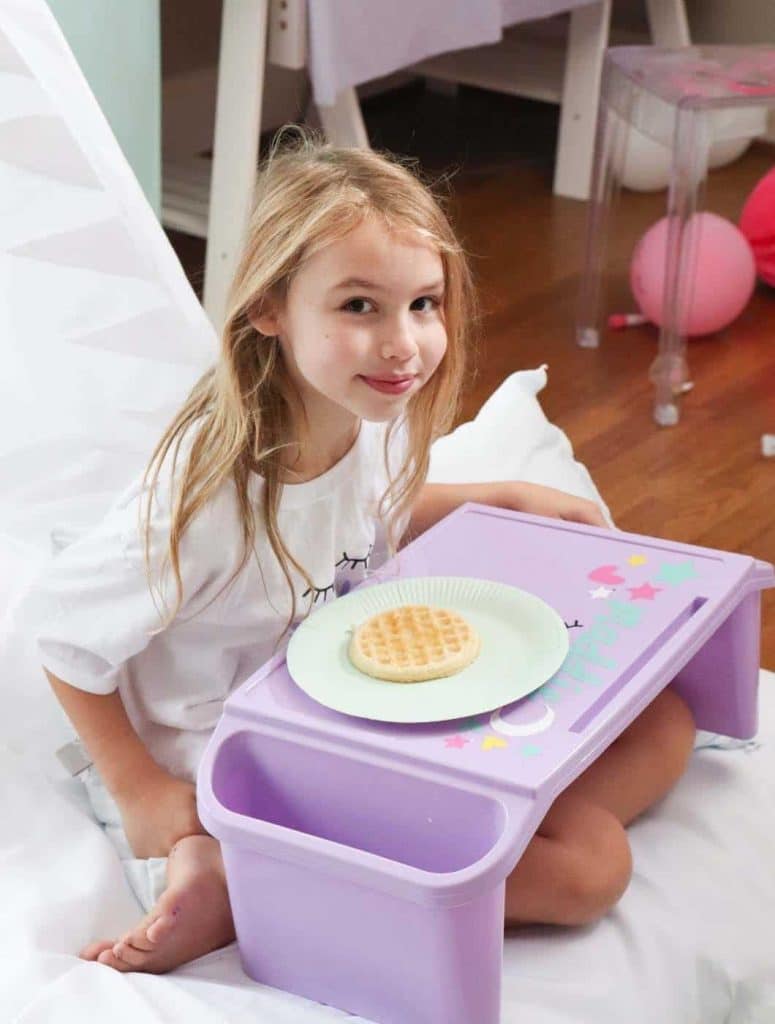 6 – Have a wind down plan.
At some point, it'll be time for bed – and it's a good idea to prepare the children for that in advance. Set a "lights out" time, and half an hour before that, have everyone move to their individual beds and dim the lights. They can still stay up a bit and talk, but they'll know bedtime is coming. This is a good time to encourage them to try their sleep masks! You can also provide lanterns/flashlights for when the lights do go out, in case anyone needs to get up for the bathroom or anything else.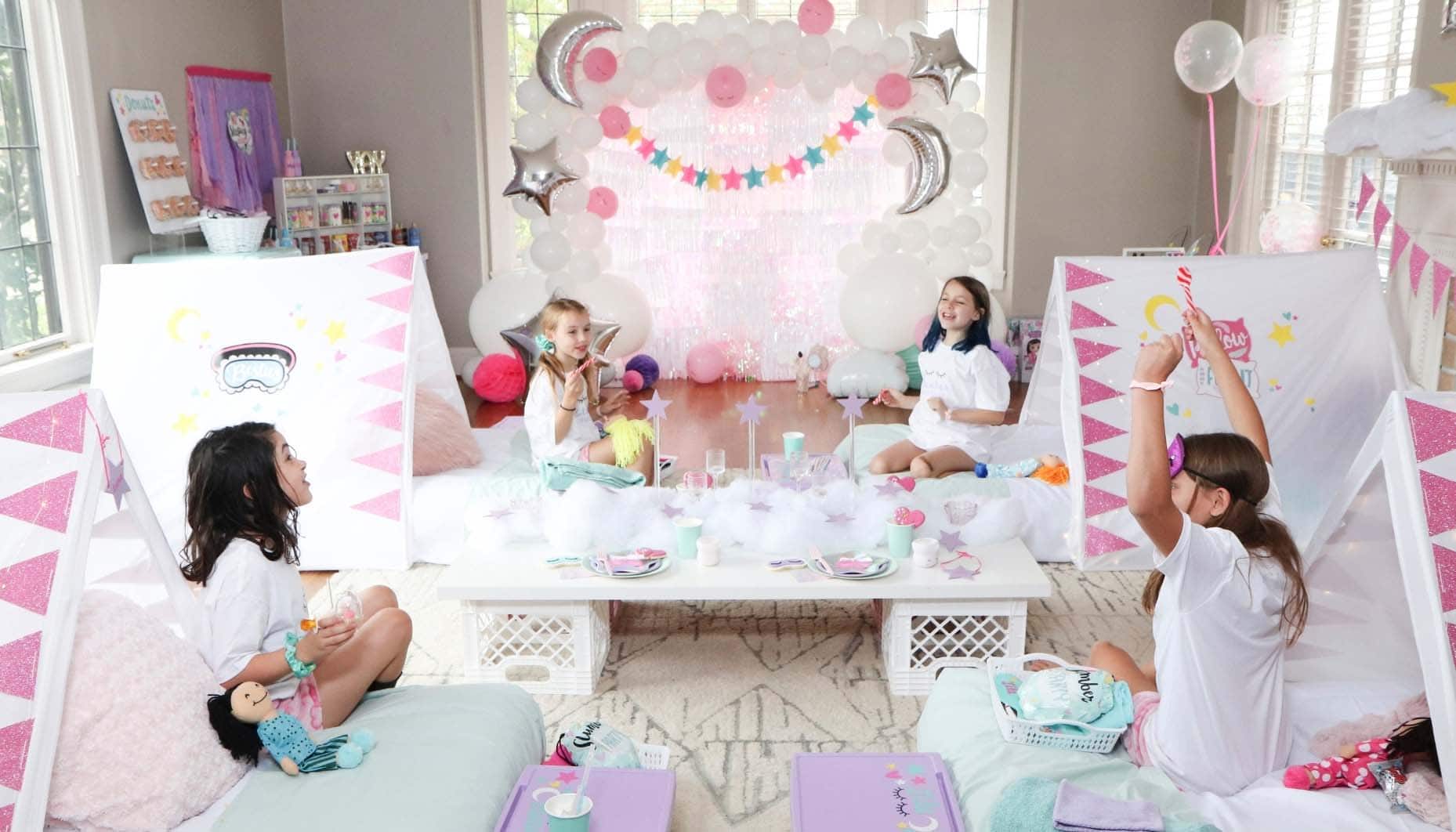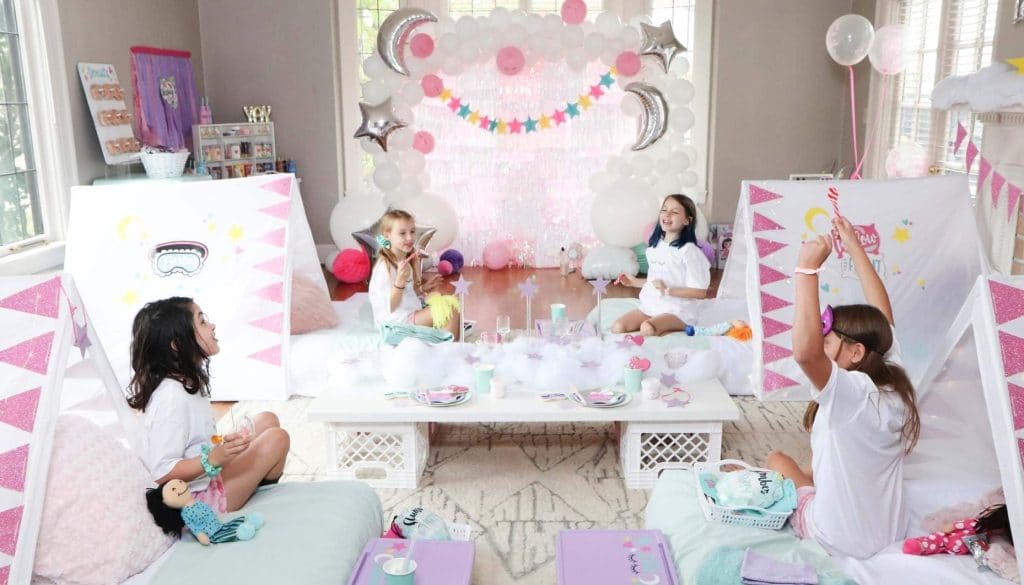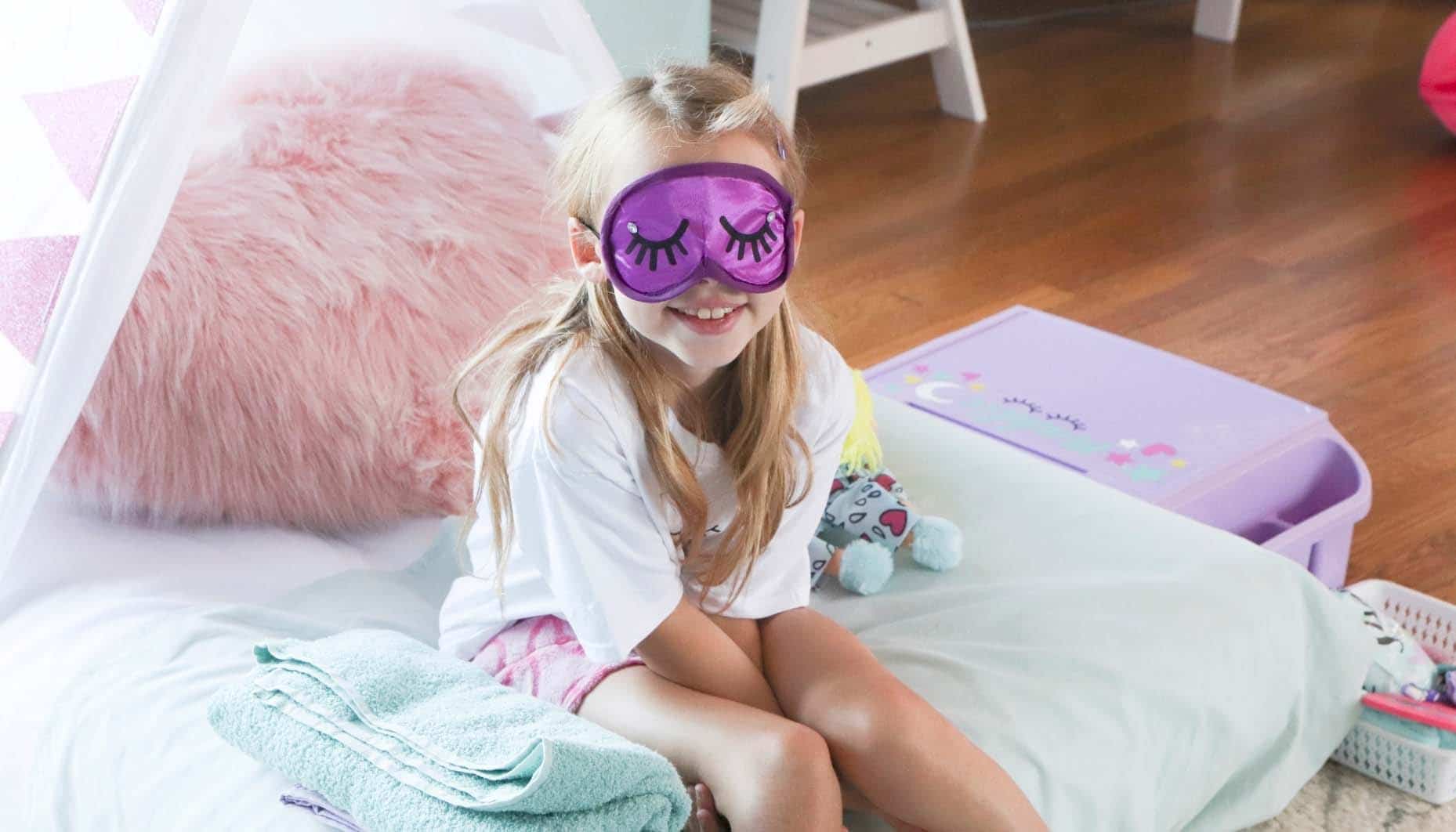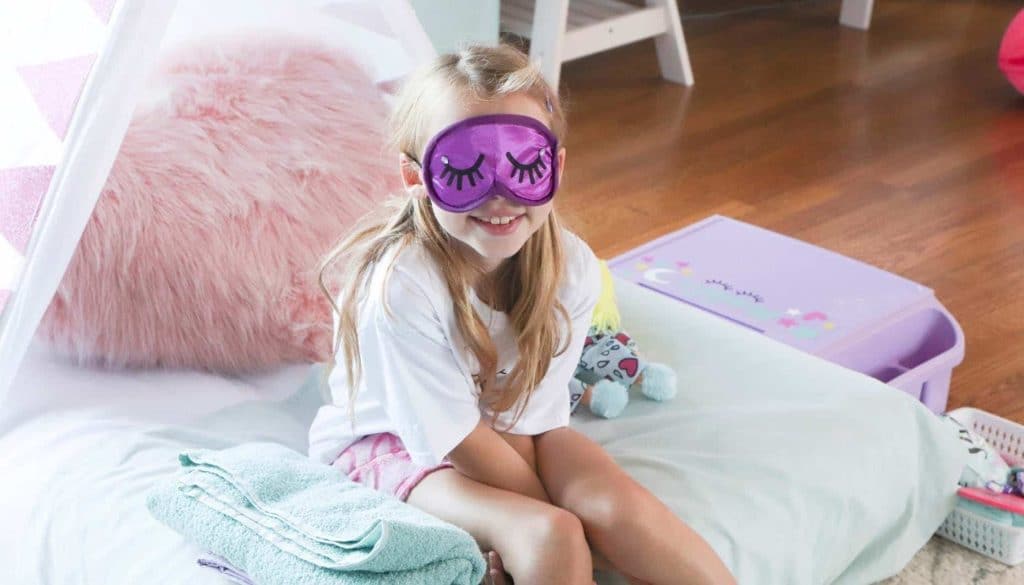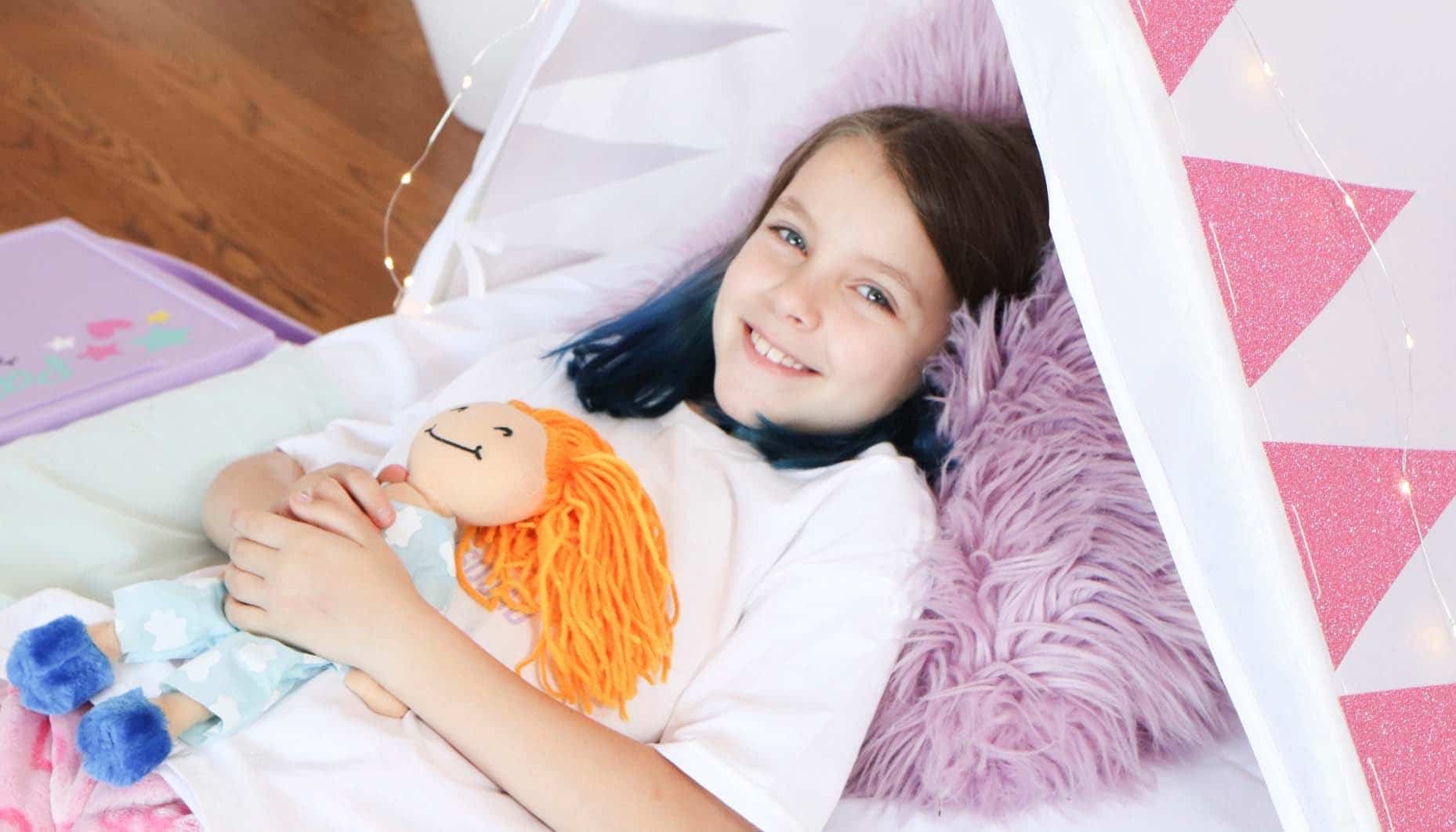 If you follow these easy slumber party tips, you're sure to have a sweet sleepover success! What other tips do you have for making sure things go smoothly? I'd love to hear your ideas in the comments!
More Slumber Party Inspiration
Don't forget to check out the post on how I set up and decorated for this Sweet Slumber Party!
Happy Partying!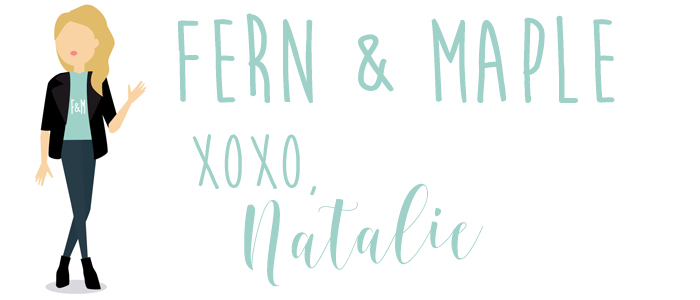 PIN FOR LATER: