While most major holidays involve indulging in some yummy desserts, Halloween definitely "takes the cake" for the holiday with the most sweet treats! It's even built into the biggest Halloween custom- "trick-or-TREAT"! But there are so many more Halloween treat options than just candy. Check out these 13 Halloween Treat Ideas I pulled together from some of my sweet and talented friends! From cupcakes to cookies to popcorn to drinks (and even a few healthy options!) – there's something here for every taste!
Halloween Cupcakes
There are so many cute and spooky ways to decorate cupcakes, but here are a few of them to help inspire you! The first are these unique and adorable monster eye cupcakes from Brenda at Festive Fetti. Aren't the googly eyes fun?! Get the details HERE.
The next are these simple and sweet Halloween Ghost Cupcakes from Jessica at Everyday Party. The adorable toppers are made with candy melts and silicone molds. Get all of the details HERE.
For some slightly scarier cupcake inspiration, check out these Werewolf Cupcakes from Jordan's Easy Entertaining! The frosting really looks like fur! Find out how to make them HERE.
Halloween Cakes
If you want to go bigger with your treats, why not do a full cake? This meringue ghost layer cake from Bird's Party is sure to wow guests – it's both spooky and pretty! Get the details HERE.
If you're more into the creepy type of Halloween treat, this Red Velvet Brain Cake from Parties with a Cause is perfect. It really looks like a slimy brain, and even has a fruity "blood" base. Talk about gross and cool! Find the details HERE.
Halloween Treat Platters
This Halloween treat option is a unique twist on the ever-popular charcuterie board! These Halloween treat platters from Sprinkles and Confetti and Everyday Party use sweet treats and tricks (I promise those aren't real worms!!) in an aesthetically pleasing array to let guests pick and choose what they want. Get all of the details HERE and HERE.
Chocolate Raspberry Dessert Shooters
These Chocolate Raspberry Dessert Shooters from Parties with a Cause have chocolate cake bases and jiggly jell-o brains. Delicious and disgusting at the same time! What more could you ask for for Halloween? Get instructions HERE.
Have you ever had fudge that looks back at you? You can this Halloween by creating Jordan's Easy Entertaining Eyeball Dark Chocolate Halloween Fudge! Get the easy recipe HERE.
Frozen Banana Mummies
Looking for a healthy Halloween treat option? Parties with a Cause has got you covered! These Frozen Banana Mummies are super cute, super easy to make, AND they're totally healthy! Learn more HERE.
For another healthier option from Parties with a Cause, check out these Witch Hat Cookies!  You'd never know it by looking at them, but they're sugar-free, gluten-free, AND keto-friendly! So you can go ahead and enjoy them guilt-free! Get all of the details HERE.
Halloween Popcorn
You  might not immediately think of popcorn when thinking of Halloween treats, but these two Halloween popcorn options from Everyday Party and Jordan's Easy Entertainment are drizzled with sticky sweet marshmallow and melted candy, and will quickly become one of your favorites. Get the instructions for the spiderweb popcorn HERE, and the colorful candy popcorn HERE.
Worms in the dirt is always a popular treat idea with kids, and this Skeleton version from Everyday Party is even more perfect for Halloween. Kids can go digging through their dessert for worms AND bones! Get the simple recipe HERE.

Another unique pudding option is this really cute and kind of creepy (and healthy!) "Fish Eye" Chia Pudding recipe with frozen yogurt fish bones from Parties with a Cause. Perfect for black cat Halloween enthusiasts! Get all of the details HERE.

Halloween Chocolate Barks
These two chocolate bark ideas from Sarina at Joy in the Commonplace are so much fun to look at, and so easy to make, they're foolproof! Get her instructions HERE and HERE.
Halloween Drinks
Who says Halloween treats have to be edible? Why not drinkable?! This idea from Everyday Party allows guests to make their own spooky drink by pouring "blood" into their bubbles! Find out how to create them HERE.
For a less creepy and much more cozy option, check out this recipe for Pumpkin Pie Spiced Hot Chocolate from Jordan's Easy Entertaining. It's the perfect way to keep warm on Halloween night! Get the instructions HERE.
Speaking of pumpkin…Jordan's Easy Entertaining also has a recipe for these amazing Pumpkin Pie Pops. They sound delicious, and also make a really cute gift! Get her recipe HERE.
This Halloween treat idea doubles as a fun Halloween party activity or theme idea! Make or buy plain gingerbread houses, and let kids decorate them however they want with candy and frosting! They'll love doing it, and also eating their creations after…and perhaps a little during as well. Get all of the details for how to set up this party HERE.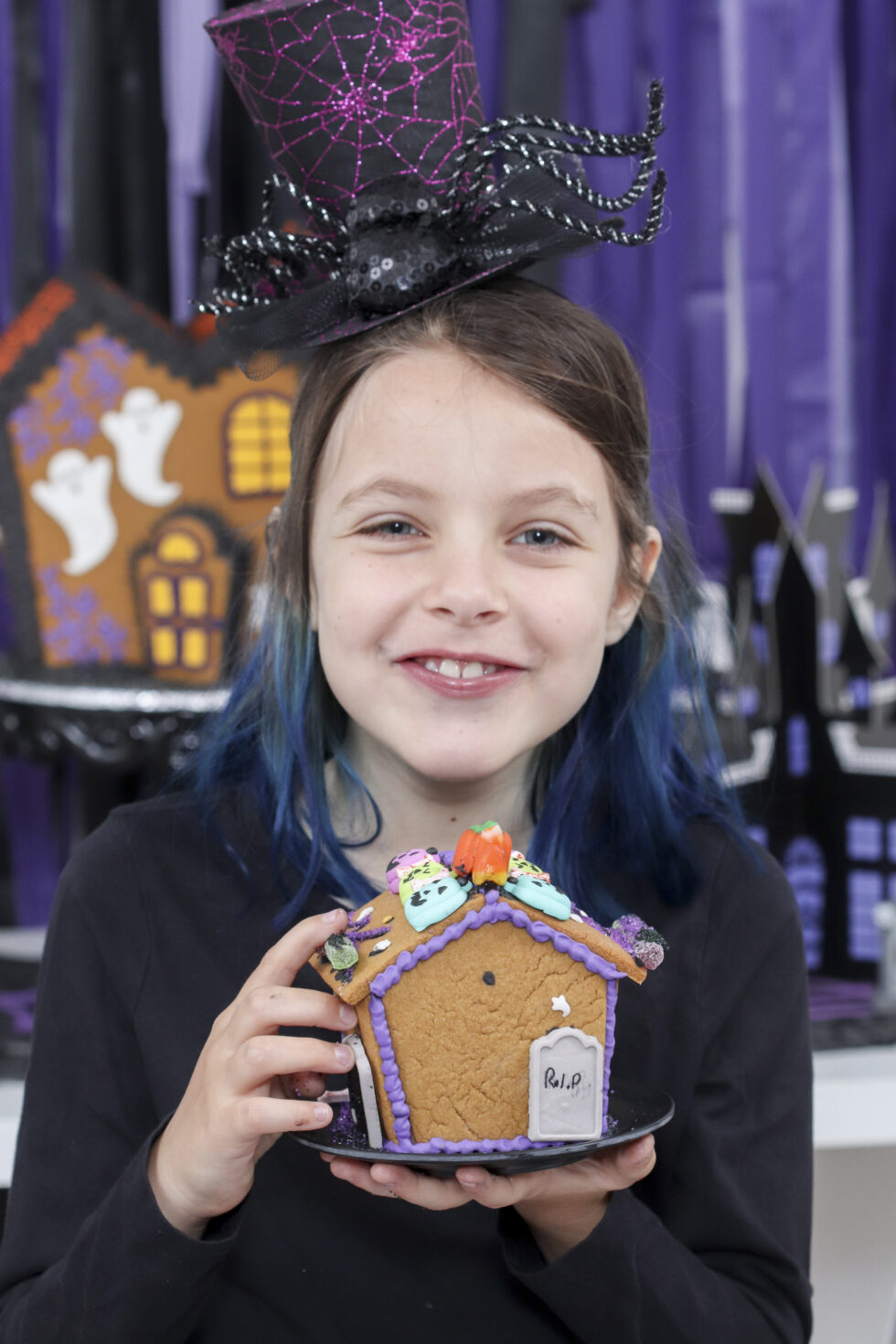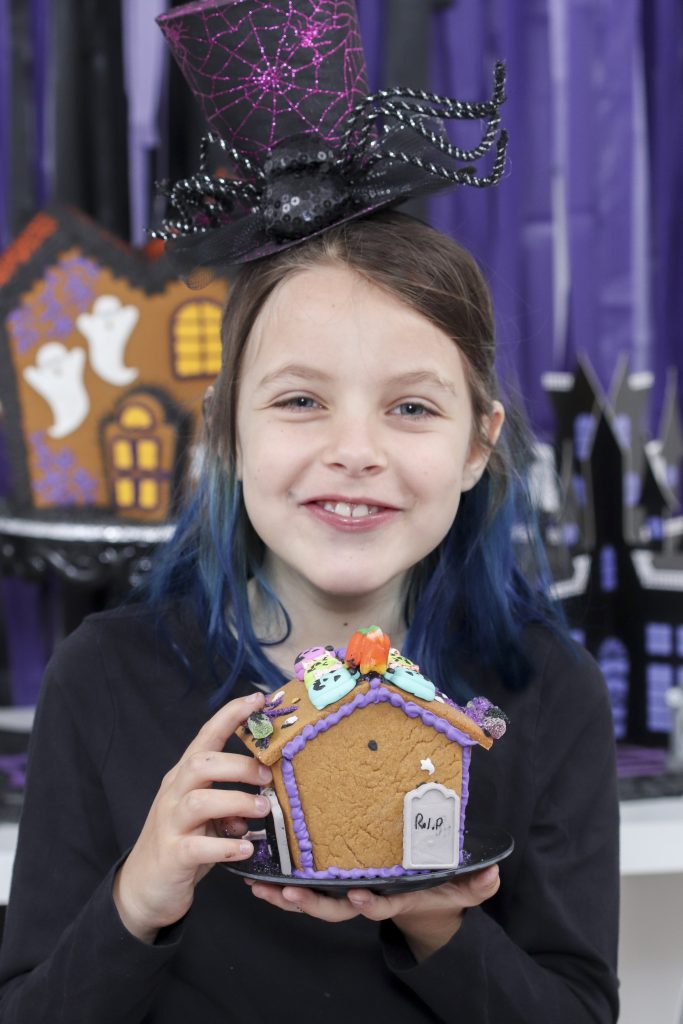 I hope these sweet treat ideas have inspired you to go beyond the candy this year and have some extra fun with your spooky desserts! For more Halloween inspiration, check out my other round-up posts:
Happy Eating!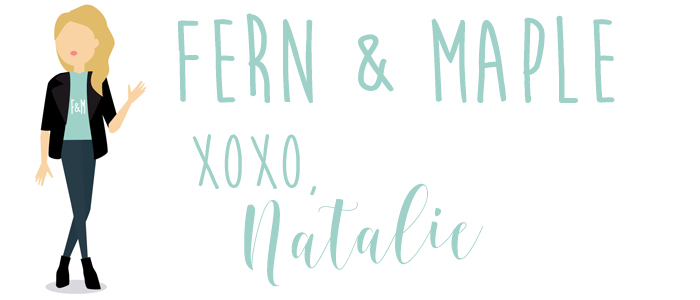 PIN FOR LATER: