What is it about gross things that kids seem to not be able to get enough of? I don't know about you, but I have definitely noticed the amusement my kids get from freaking themselves (and me!) out with all things icky. While I may have grown out of that phase myself, I figured I could let my kids have some of that yucky fun (while still being secretly clean!) by planning a Totally Gross Trash Bash for one of their "barfdays".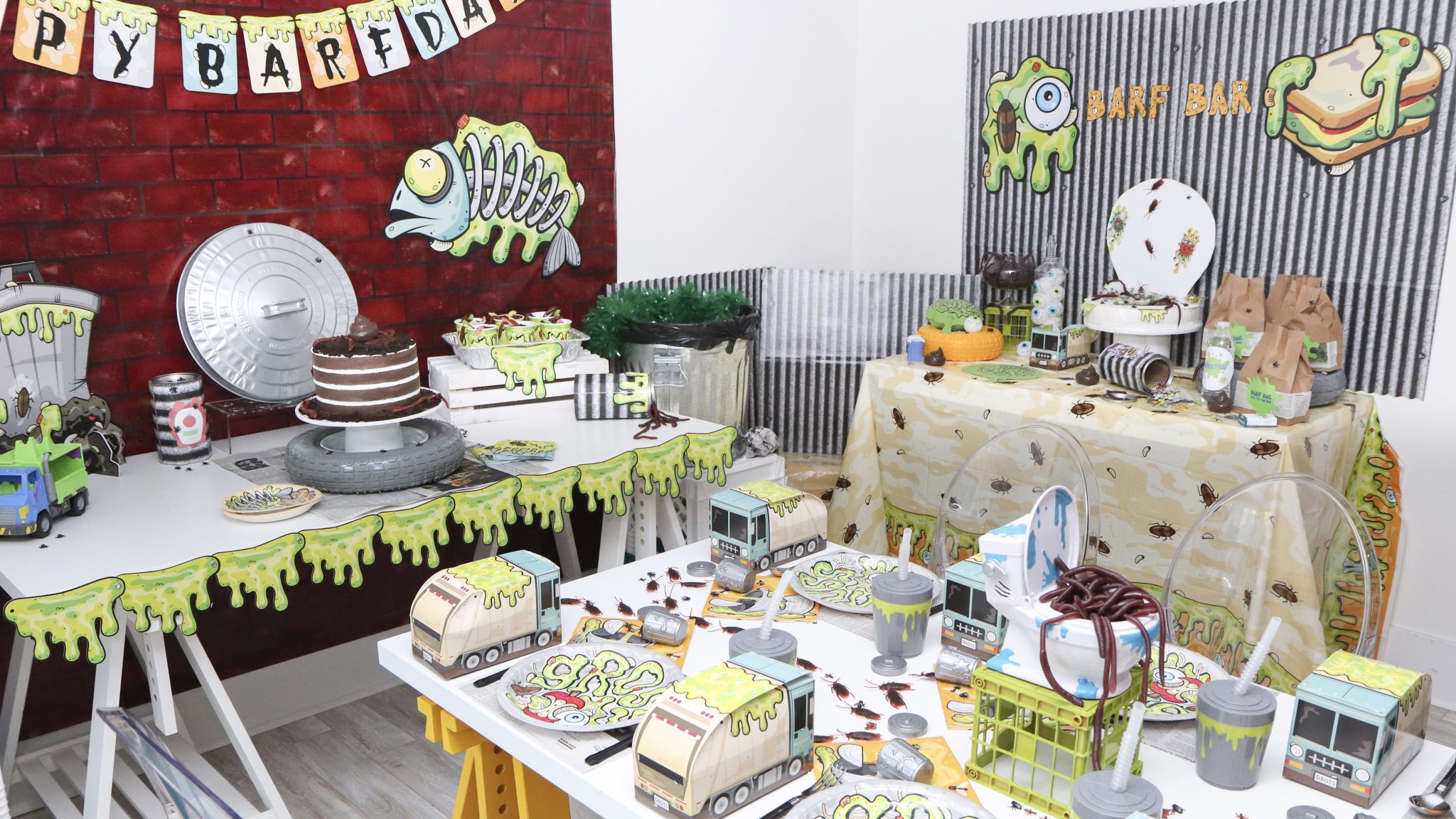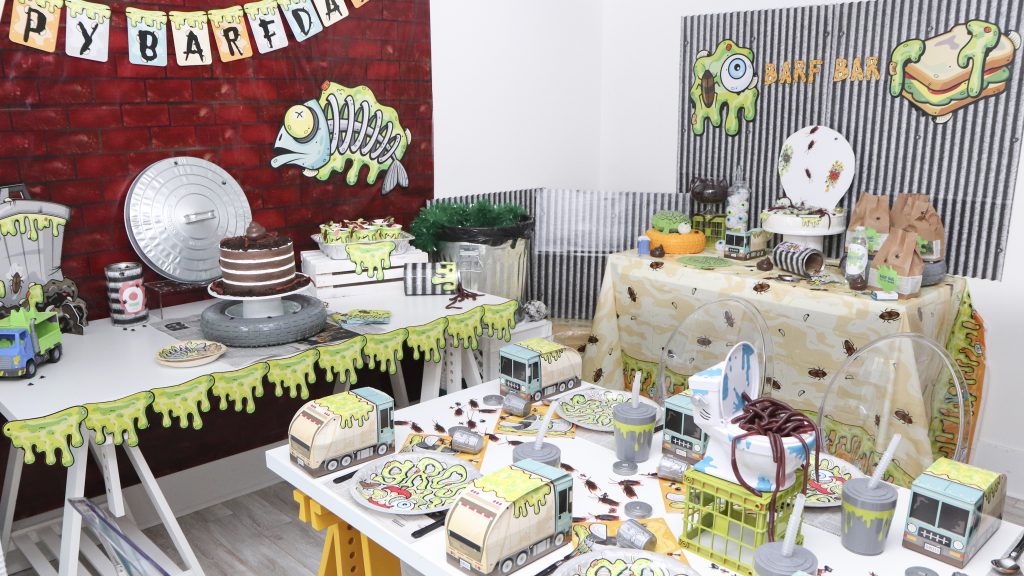 Luckily, the Gross Slime party decor line at Oriental Trading makes decorating for this putrid party easy! I used Gross Slime plates, napkins, cups, garlands, table cloths, treat boxes and wall decor to make sure that every inch of this party was decked out in what looked like decomposing trash and slime. I added a brick wall backdrop and plenty of metallic elements such as trash can lids and cans to make the room really feel like it was actually a back alley filled with garbage. Learn how to make your own DIY Rotten Food Cans HERE.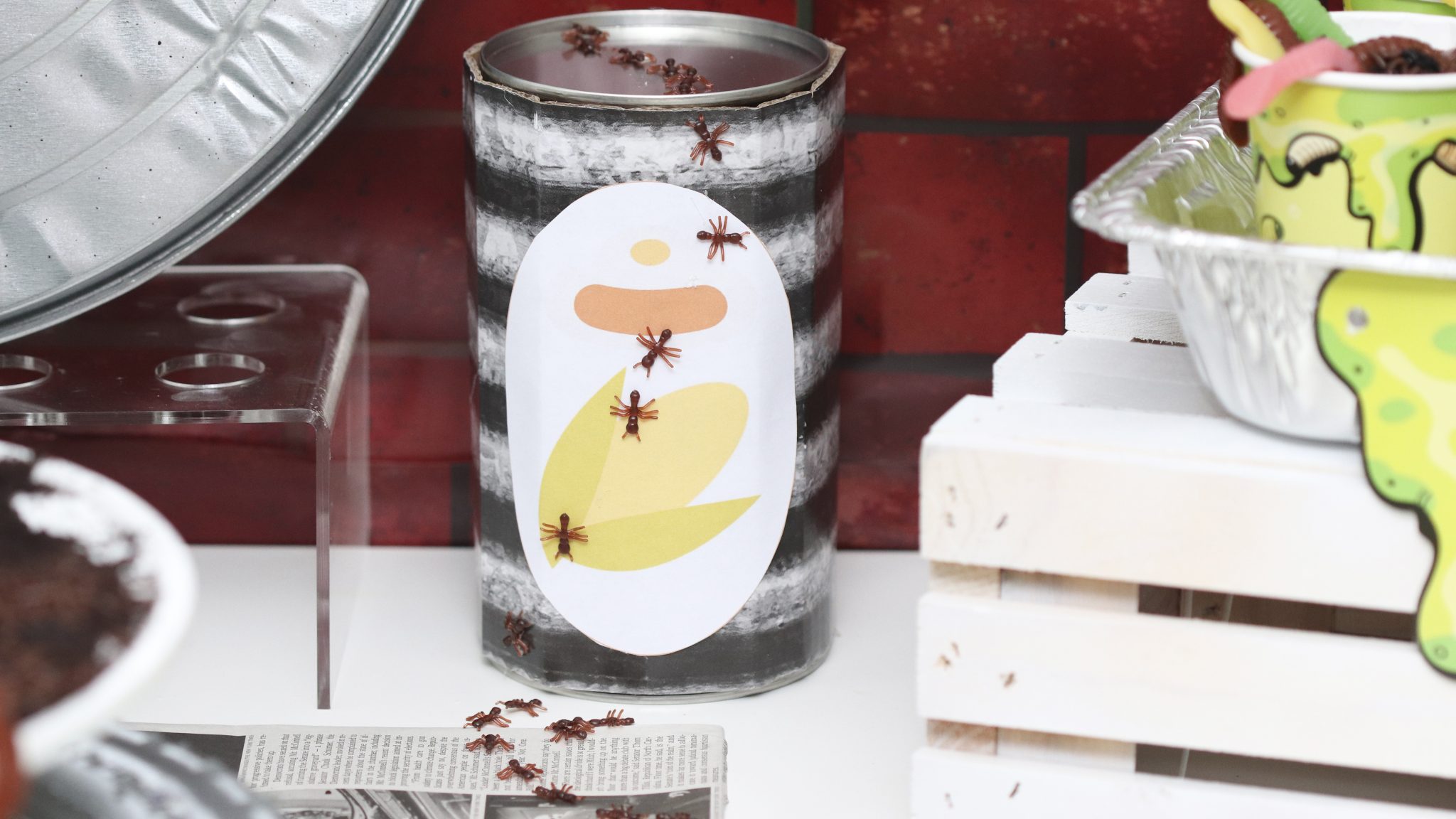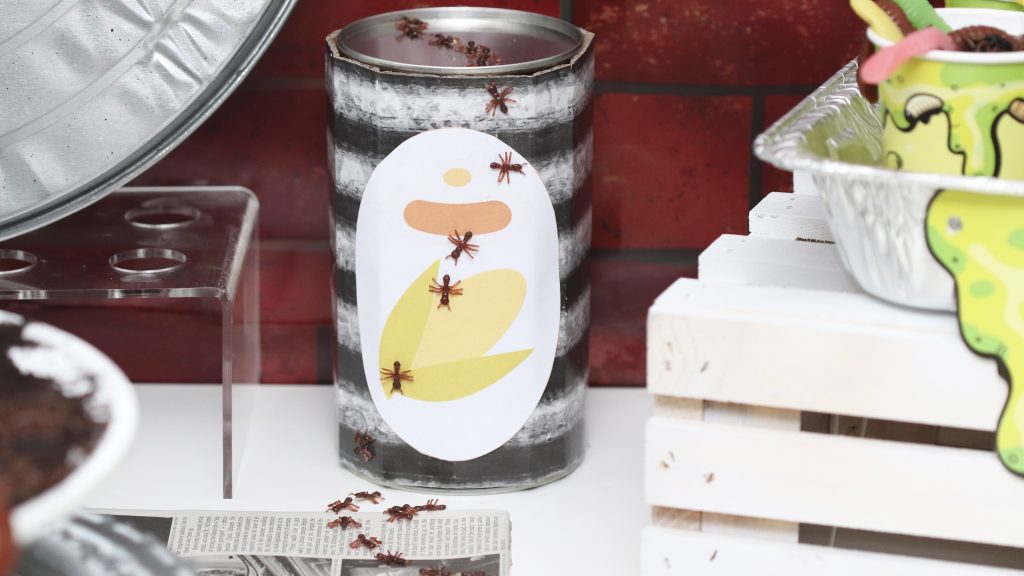 Of course, where there is trash, there are bugs. I used realistic roaches and flies to create a creepy-crawly table runner. A realistic pile of worms in a pretend toilet I borrowed from one of my kids' games served as a centerpiece. I admit I didn't think about the potential for these realistic bugs to be used for pranks once the party was over. While they were certainly worth it to add to the barf-tastic party decor, I may be regretting having quite so many to find around the house later…ha! But speaking of pranks, I added a Gross Slime whoopie cushion to each chair to play a prank that all of the kids of course found hilarious.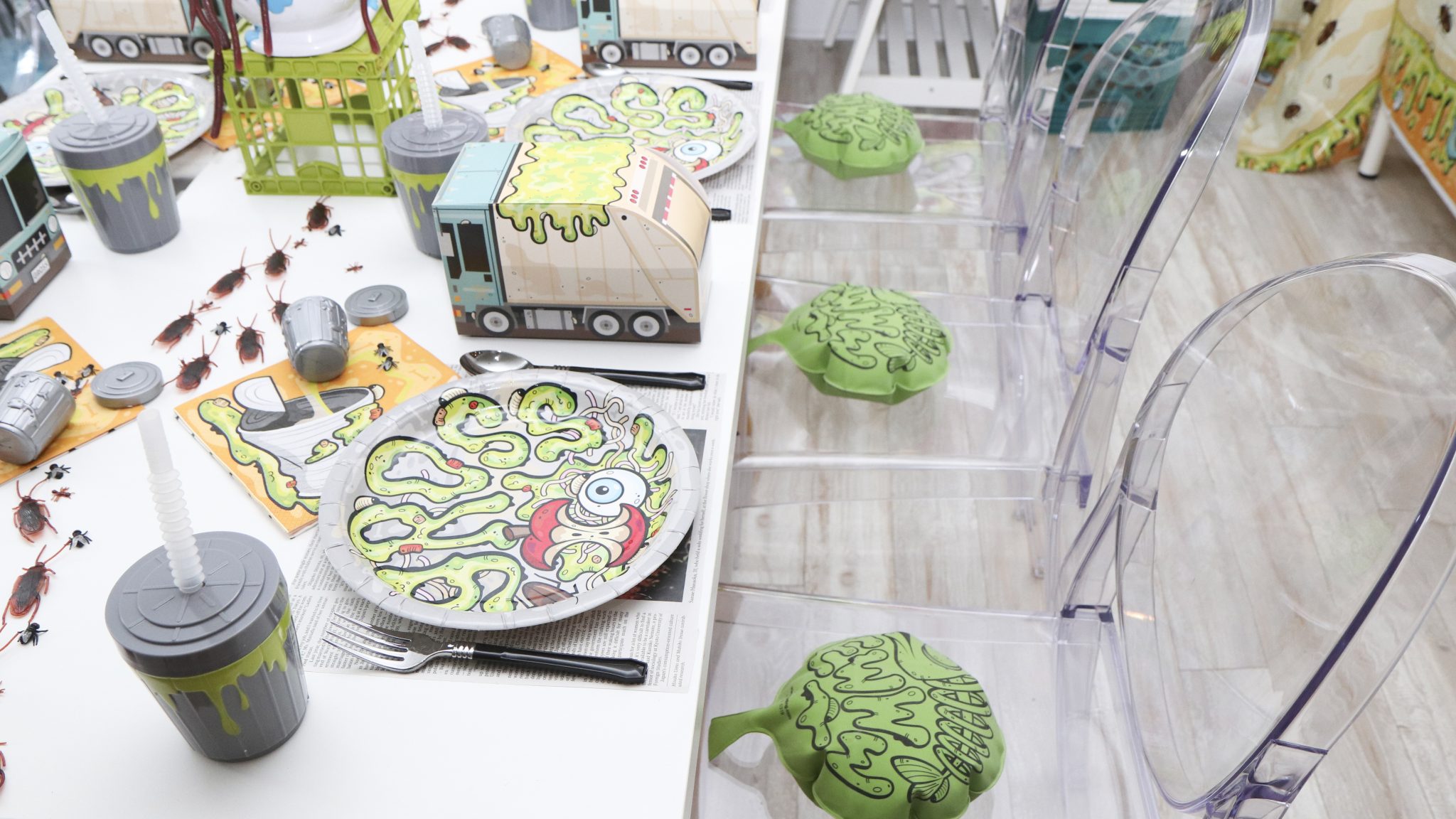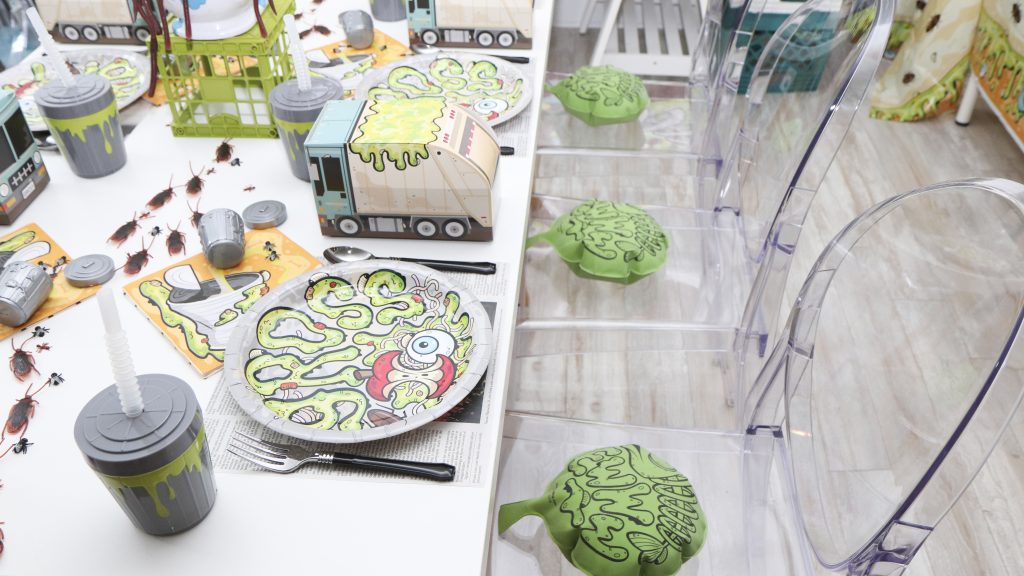 To make up for my whoopie cushion prank, I wanted to set up a "Favor Bar" for the kids that would send them home happy and with a bagful of disgusting treats. Of course, it made the most sense for the favor bags to be barf bags! You can find the details for how to create Barf Bag Favor Bags HERE, and this DIY Toilet Bowl Favor Display HERE.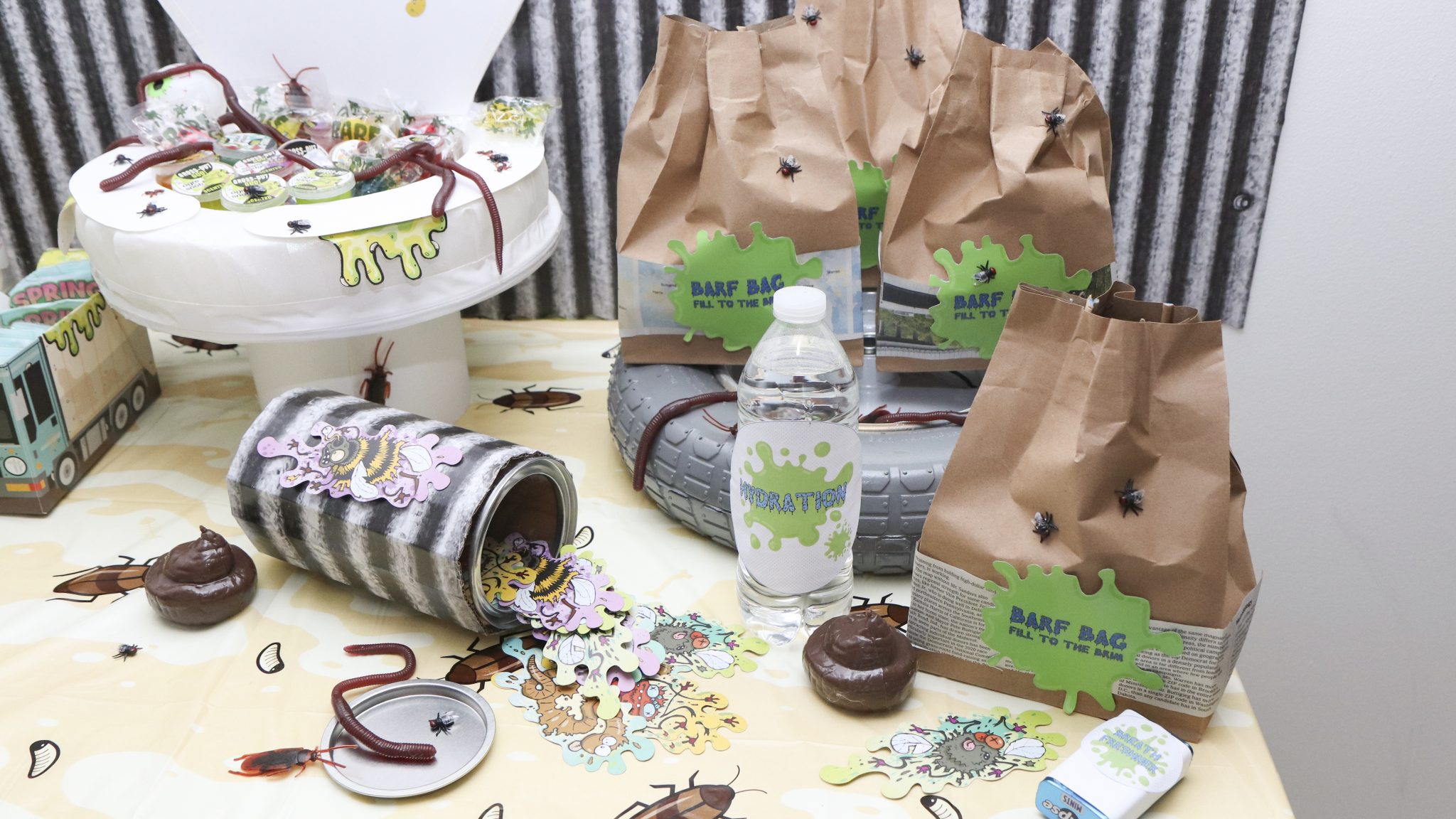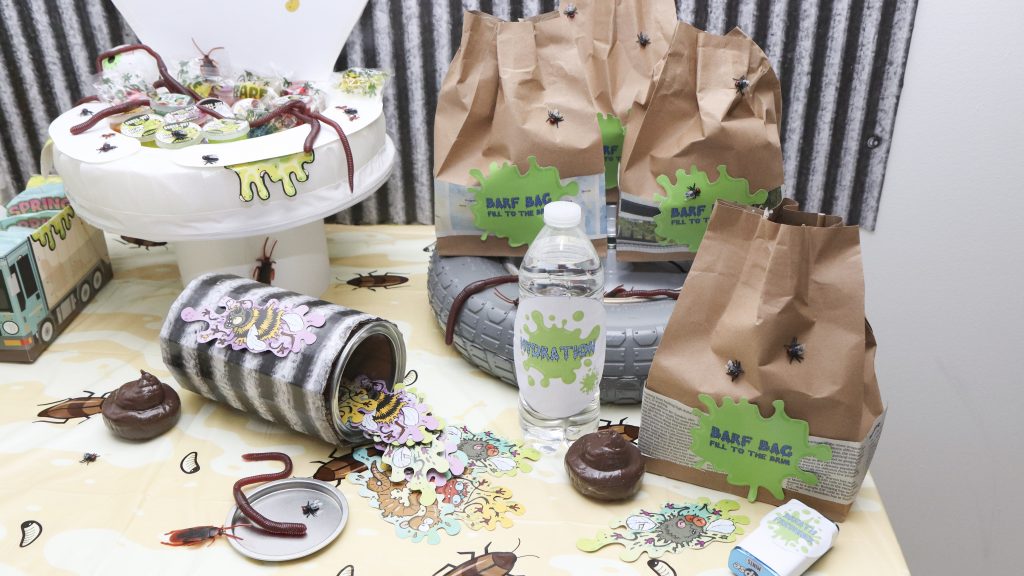 You can find out even more about this Totally Gross Trash Bash, including the types of activities and "dirty" desserts I served, on Fun365 at Oriental Trading. Everything you need to See It, Shop It and Make with the click of a button! I hope you enjoy all the DIY's and ideas as much as I enjoyed creating them.
PIN FOR LATER: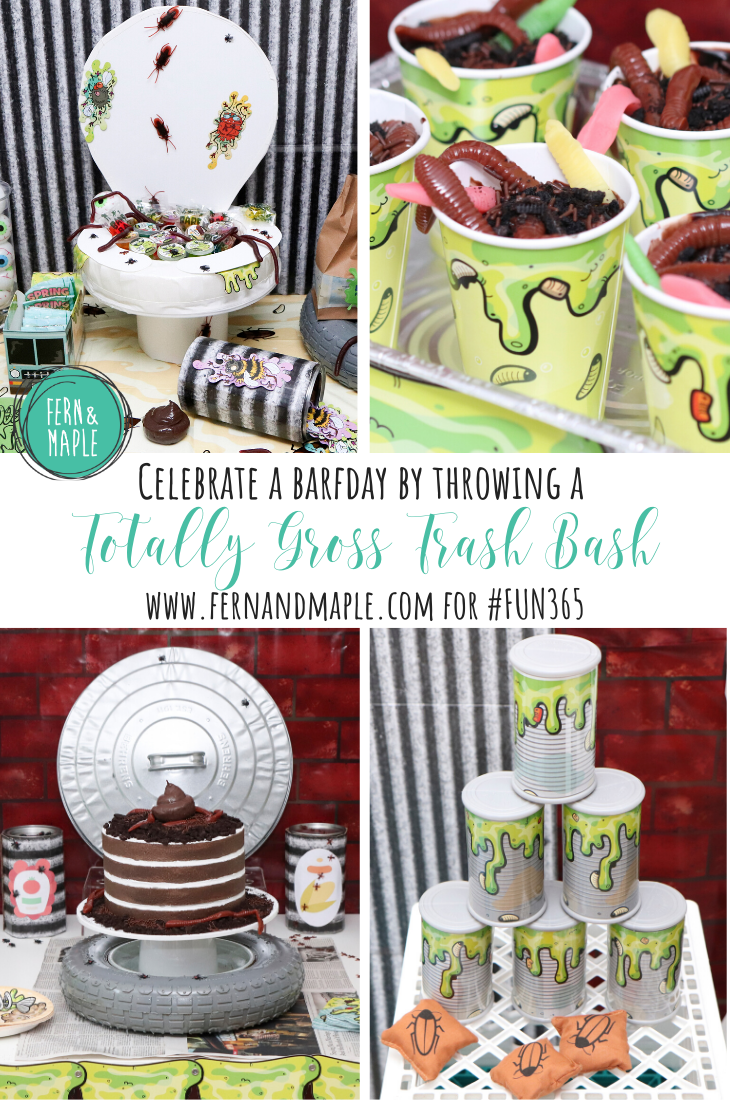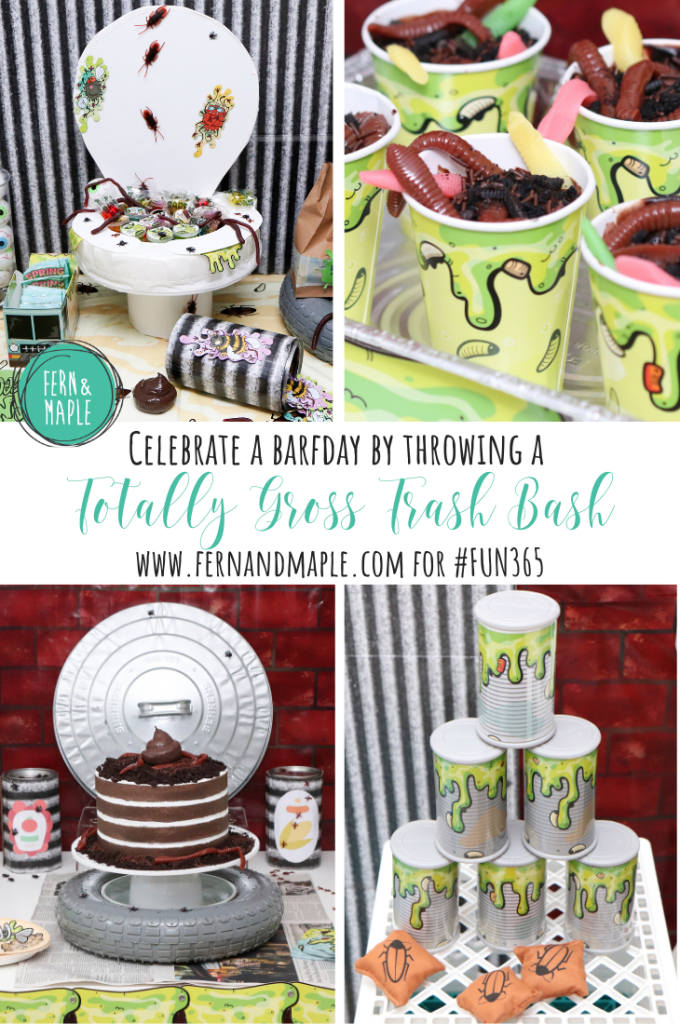 As an OTC blogger, I received compensation and/or products in exchange for my styling and crafting services. As always, all project ideas and any opinions expressed here are my own.  For further information on our disclosure policy please check out our disclosure page.