Are you throwing a UFO, space or alien kids party?  Or perhaps you are planning an alien theme for Halloween? It's such a fun theme and is definitely proving to be timeless. Today I'm going to show you how to make this DIY alien specimen prop using a fantastic alien bust from Oriental Trading and complete with gooey alien slime!  It makes a fantastic impact and it's an eye-catching centerpiece for your "Area 51" dessert table. I used it for my UFO Spotters Backyard Camping Party for Kids, but it'd be awesome at any Halloween party!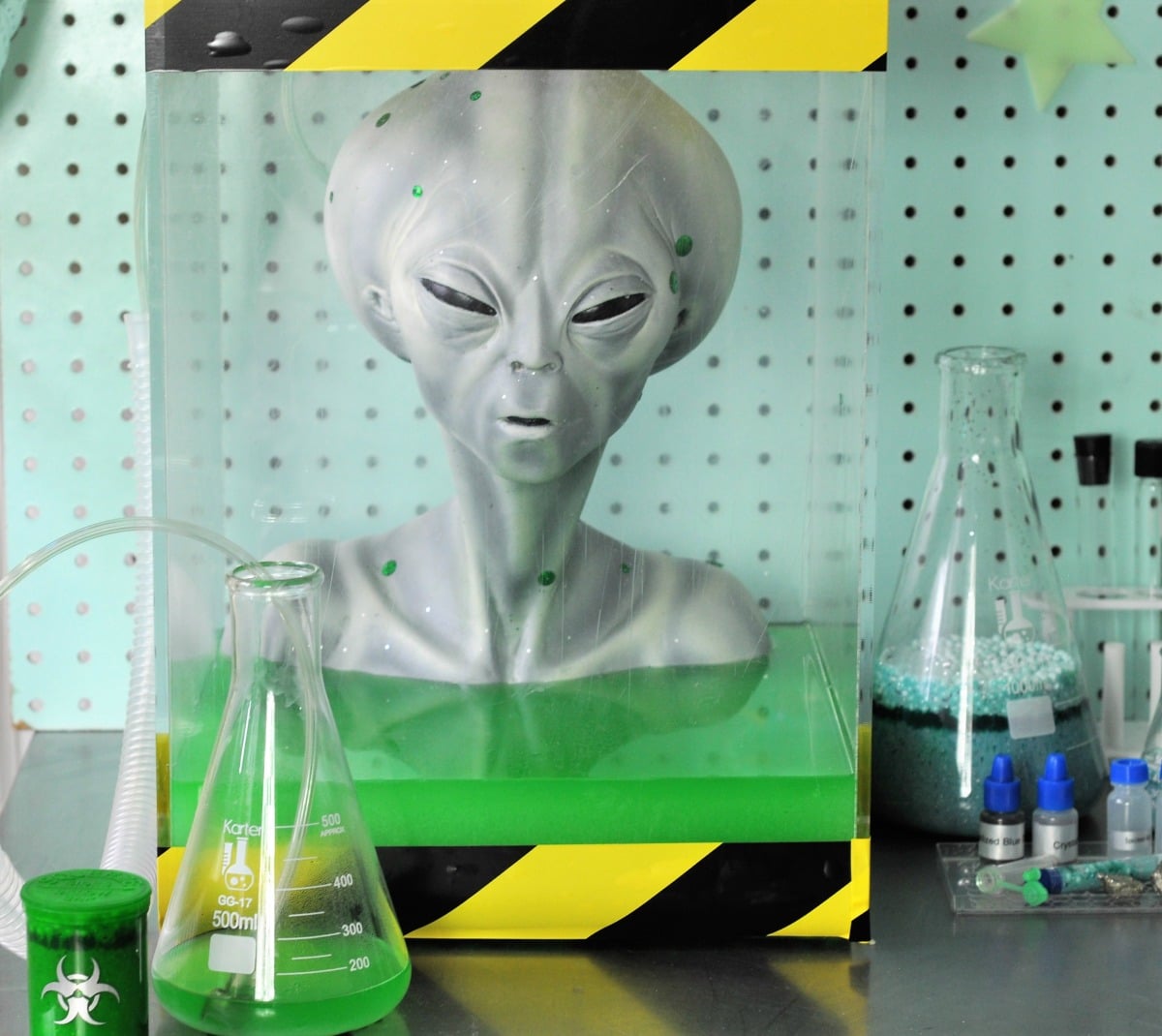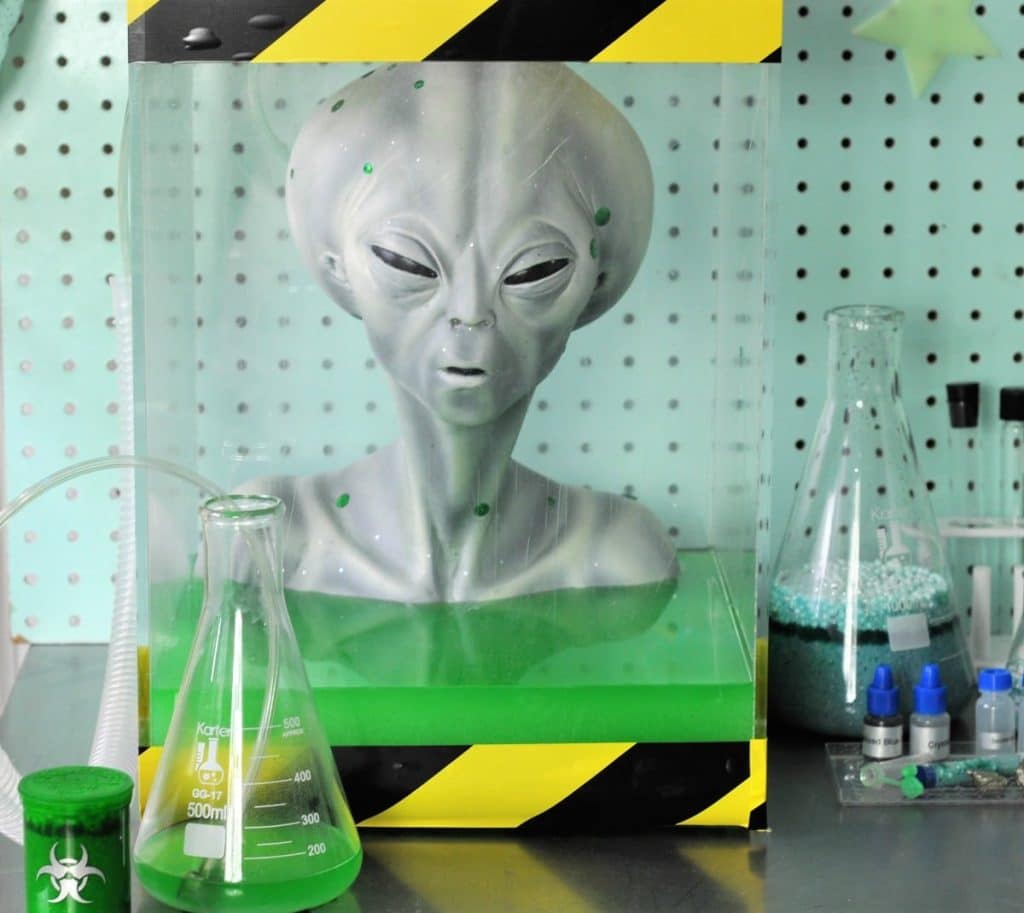 You can see how I used it to decorate my UFO Spotting & backyard camping party HERE. Let's get started!
How to Create a DIY Alien Specimen Prop
What You'll Need (Alien Specimen):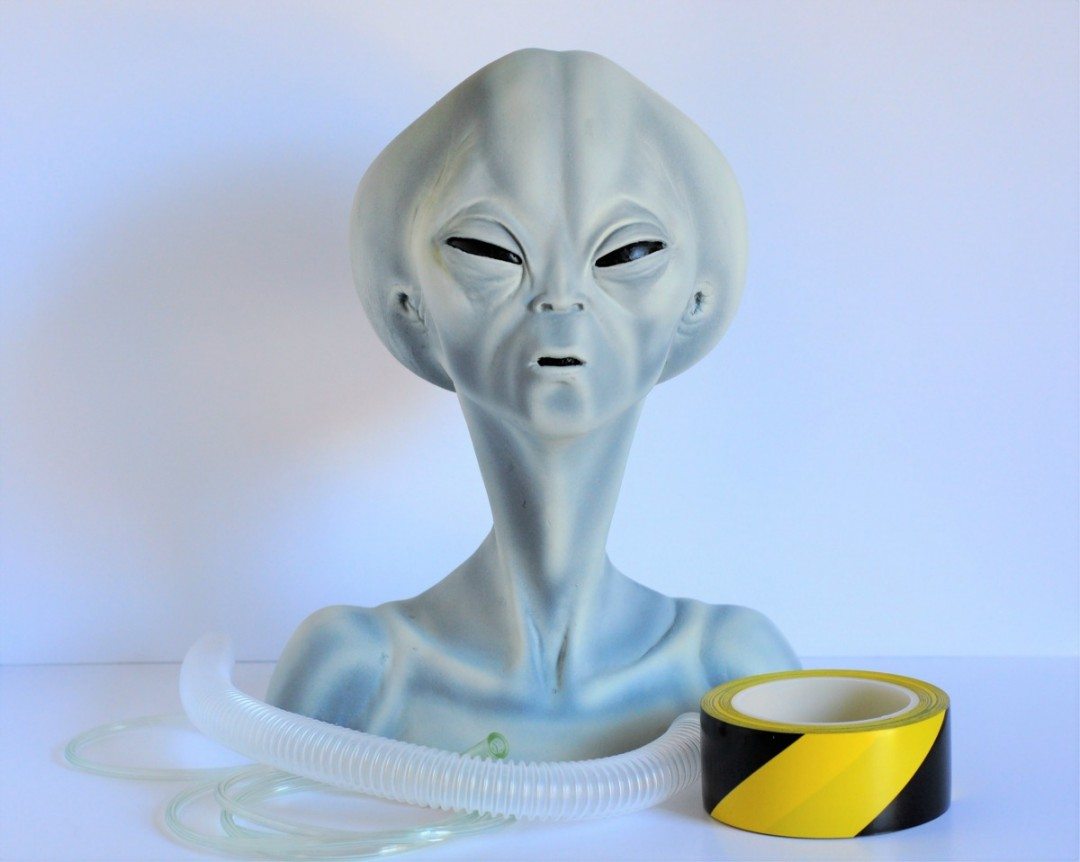 What You'll Need (slime):
Equal parts:
Optional glitter & sequins
Bucket
Stirrer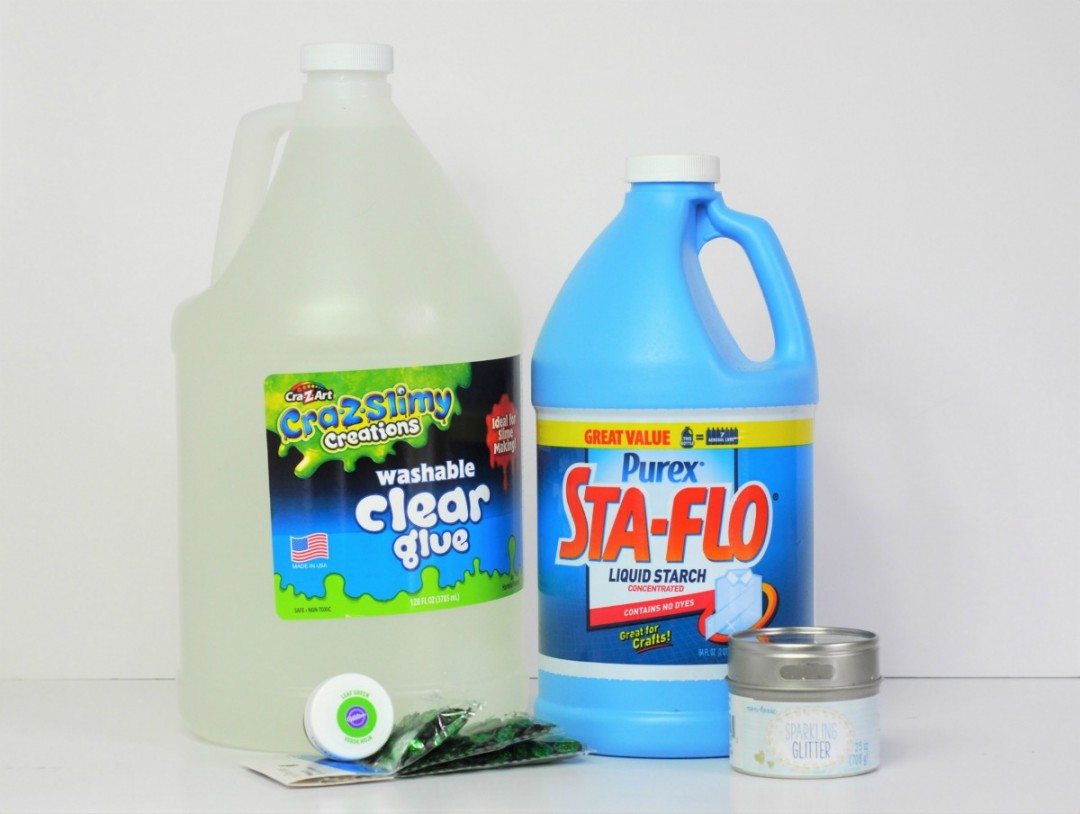 Step 1: Wrap the Container
The container will be holding slime, so the sturdier the better – try a vase or a clear storage bin.
I'm always looking for bits of useful scrap, would you believe I actually found this bin when I was dropping off my dog at boarding?! The owner was closing her retail store and this dog treat bin was going to the dump.  I snatched it up to re-purpose for this prop.
Here in San Francisco you can try Scrap SF, a local donation-funded source of clean and reusable scrap.  Your city may have something similar. Teachers are a great resource for finding these unique spots!  Make sure anything you use is clean and dry.
Then wrap the top, bottom, and open edges of the "specimen container" with hazard tape.  You can also add bio-hazard symbols or words like "Area 51".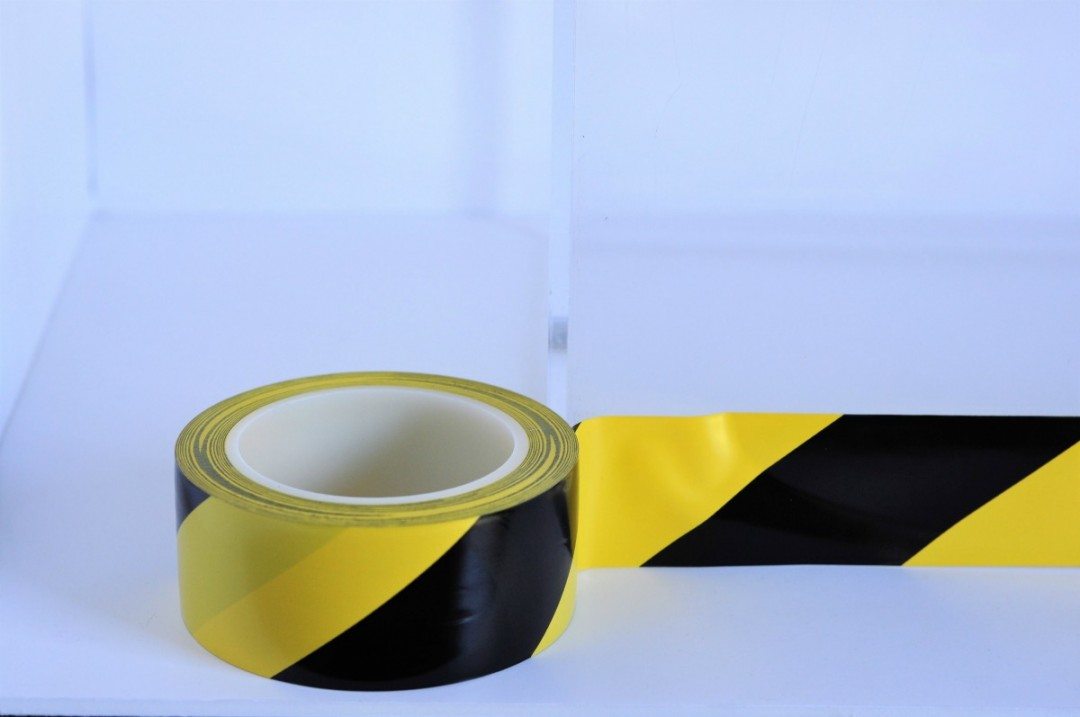 Step 2: Make the slime
I made a large volume of slime so I used a bucket. Make sure the container you use is the right size for the amount you plan to make.
The key to this recipe is equal portions. For example:
Water: 1/4 cup
Glue: 1/4 cup
Liquid starch: 1/4 cup
This will make a great volume for your child to play with.  I used a mix of 65oz/2000ml of each to get the volume for this specimen prop.
First, pour all of the the glue into the bucket. Then, pour in all of the water and stir them together.  Next, add the green food coloring (to your preference in color) and any glitter or sequins.
Last, add the liquid starch and stir it in. It takes a little longer to turn into a good gooey slime at this volume but not too long. Once you're done, pour it into the container. You can choose to pour it over the alien head – it won't damage it; it cleans off well.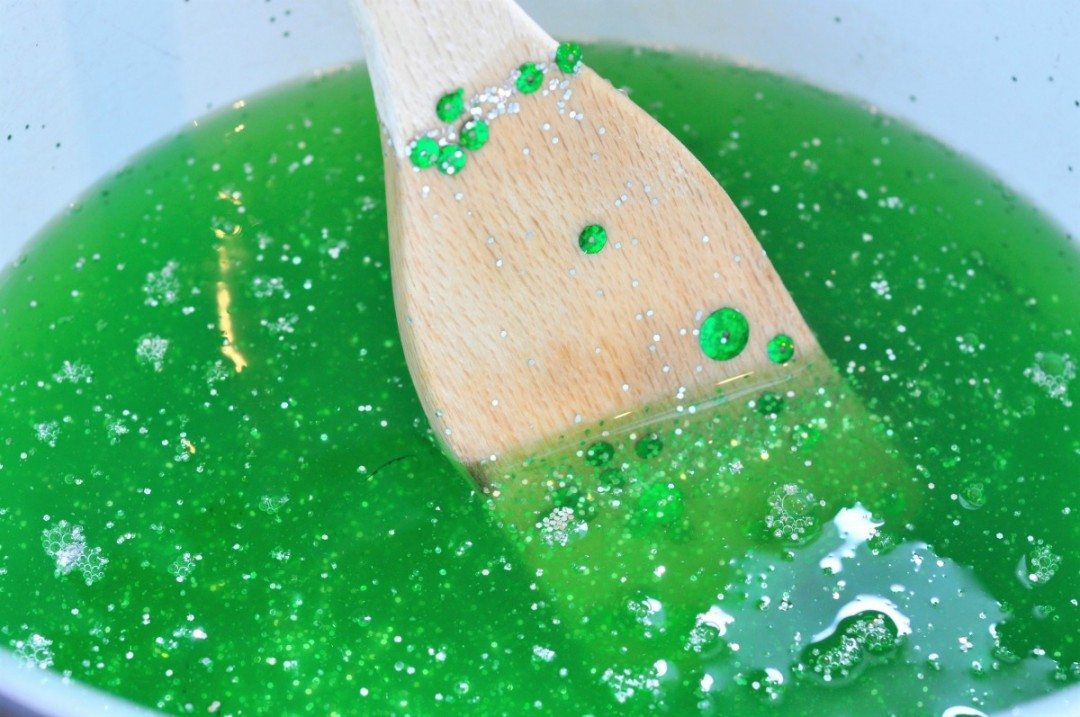 Step 3: Add the alien bust
Add the bust, if you haven't already. The bust is made of foam so will float. You can either leave it floating on top (flotation depends on the size of the container you have) or you can secure it so that it sits upright.
My container was tall & wide, so to prevent the head from tipping forward I used a plastic thermometer and inserted it into the top of the aliens head (using scissors to make the hole). This reached the top of the container where I was able to secure it by resting it on the edge of the entrance point. (Tip: You could also tape it in place or use fishing wire around the neck to secure the head to weights).
BONUS DECOR:
 If you are having an evening party try adding some glow sticks or LED lights into the slime.  This will light up the transparent green slime with a creepy glow!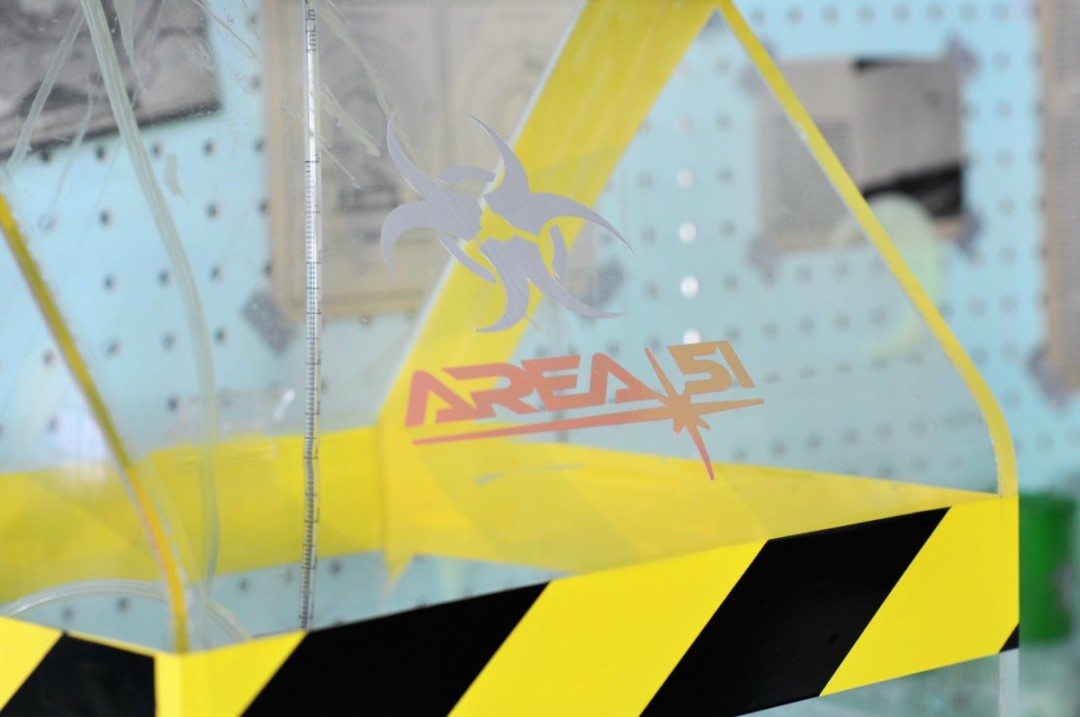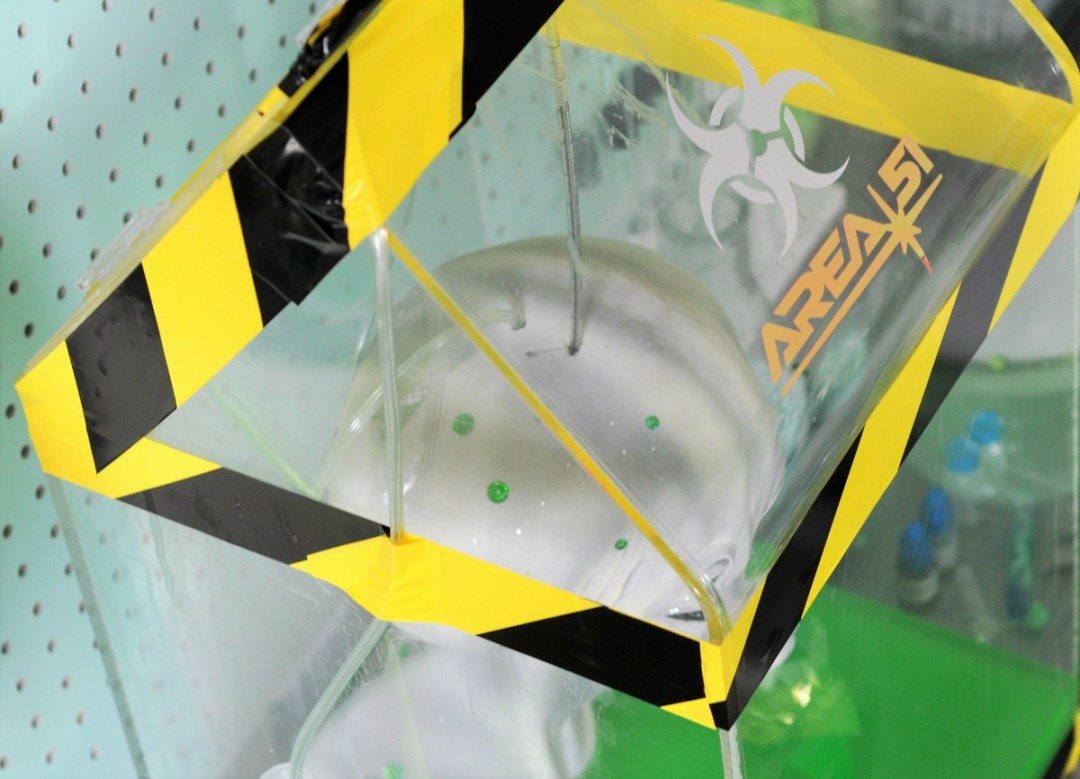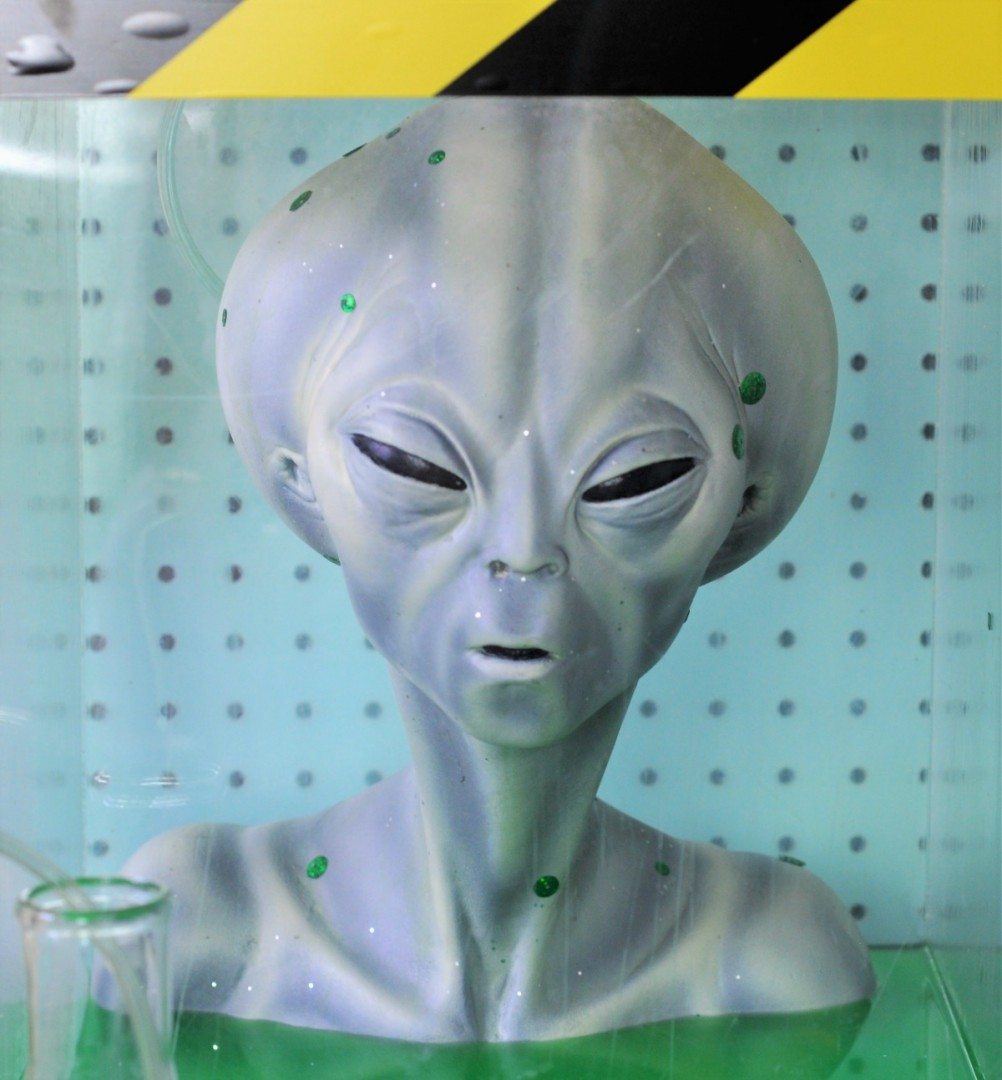 Step 4: Add clear tubing or piping
Once you have your alien head and slime in your decorated container you can have a little more fun with the kids. I added some clear tubing coming out of the specimen container as if the DNA was being extracted from the alien!
BONUS DECOR:
Put a science beaker at the other end of the tube with extra slime!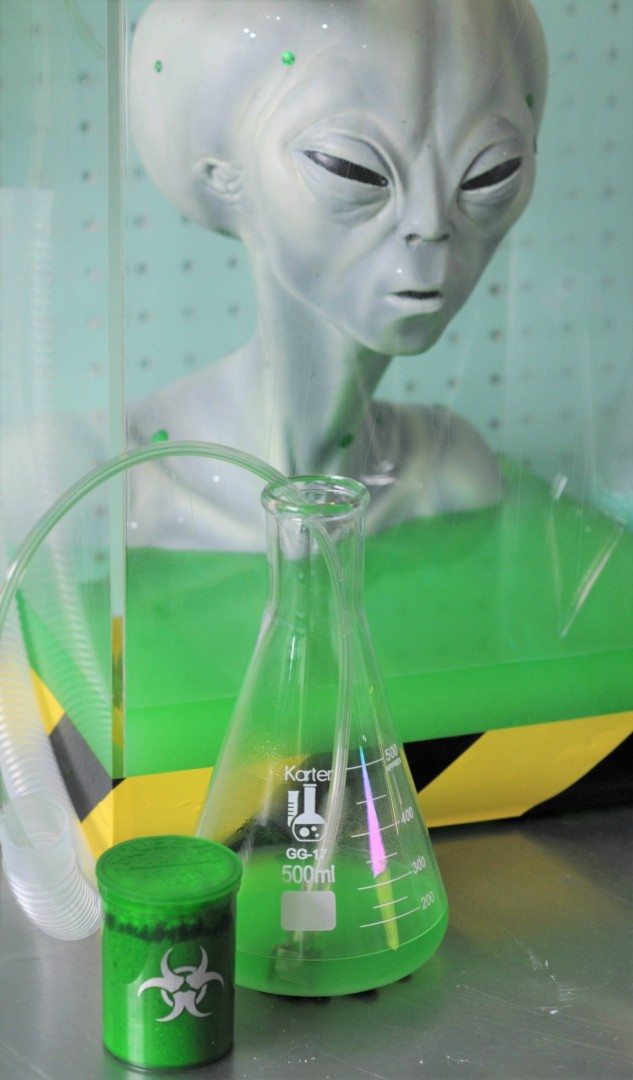 You now have a fabulous accent to your out-of-this-world UFO spotting party or Halloween party!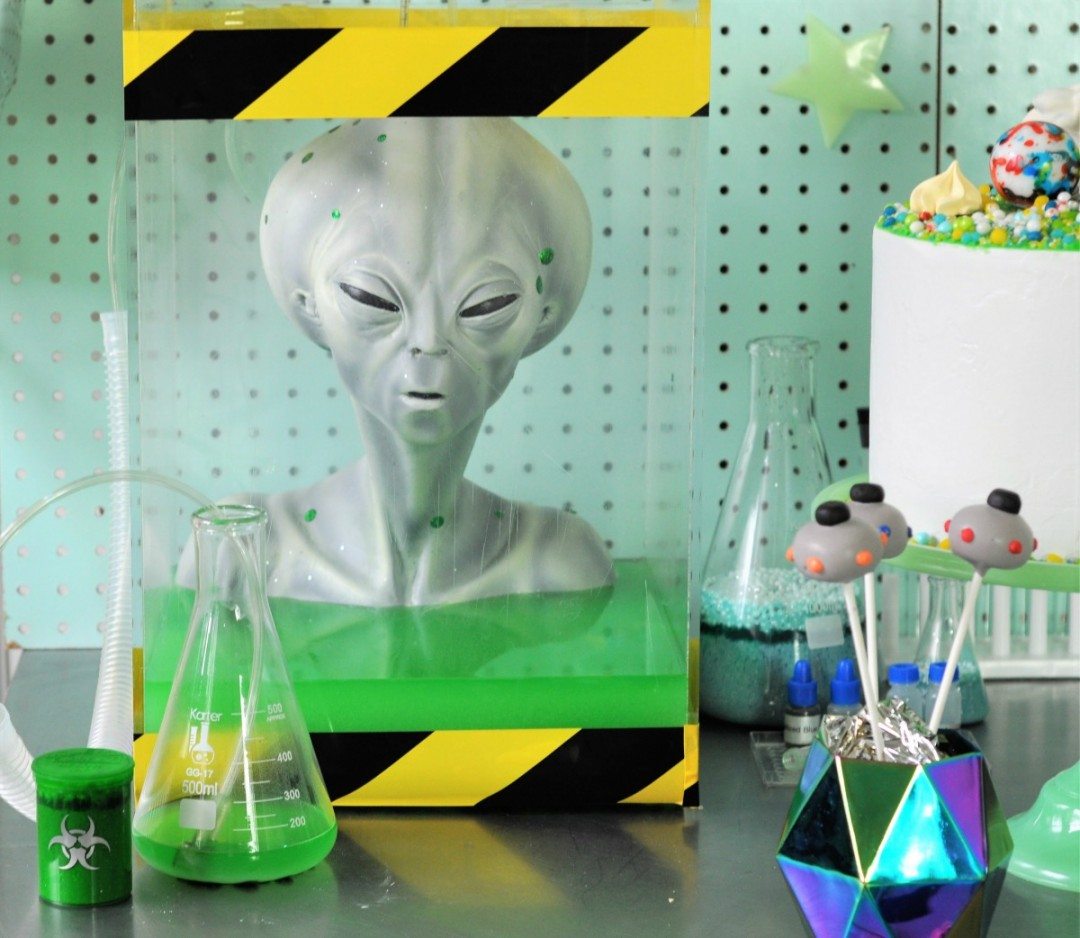 Looking for more DIY ideas for a UFO hunting party? Check out my other UFO Spotting and Backyard Camping Party posts:
Happy Partying!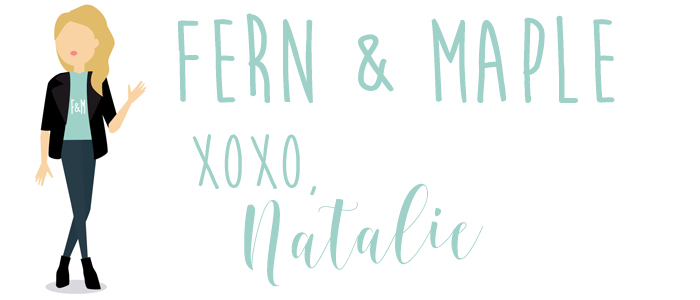 PIN FOR LATER: