The love of Star Wars™ crosses so many generations.  When we hosted a Star Wars™ movie night for my son Harrison's birthday party a couple of years ago the fans were of all ages; The parents stayed to watch and the little ones also got dressed up and joined their older siblings for the festivities.
So, when it came to entertainment we needed lots of fun Star Wars™ activities for our younger Jedi's not just the older movie-goers.  You'll love these ideas direct from the right side of the Force! Hours of pure entertainment and a great way to keep them occupied if they don't have the ability to focus for the whole movie.
First up, grab a ticket to the movie and create your own glow stick jewelry.  This is a lot of fun and once the sun goes down the kids love the way they glow in the dark.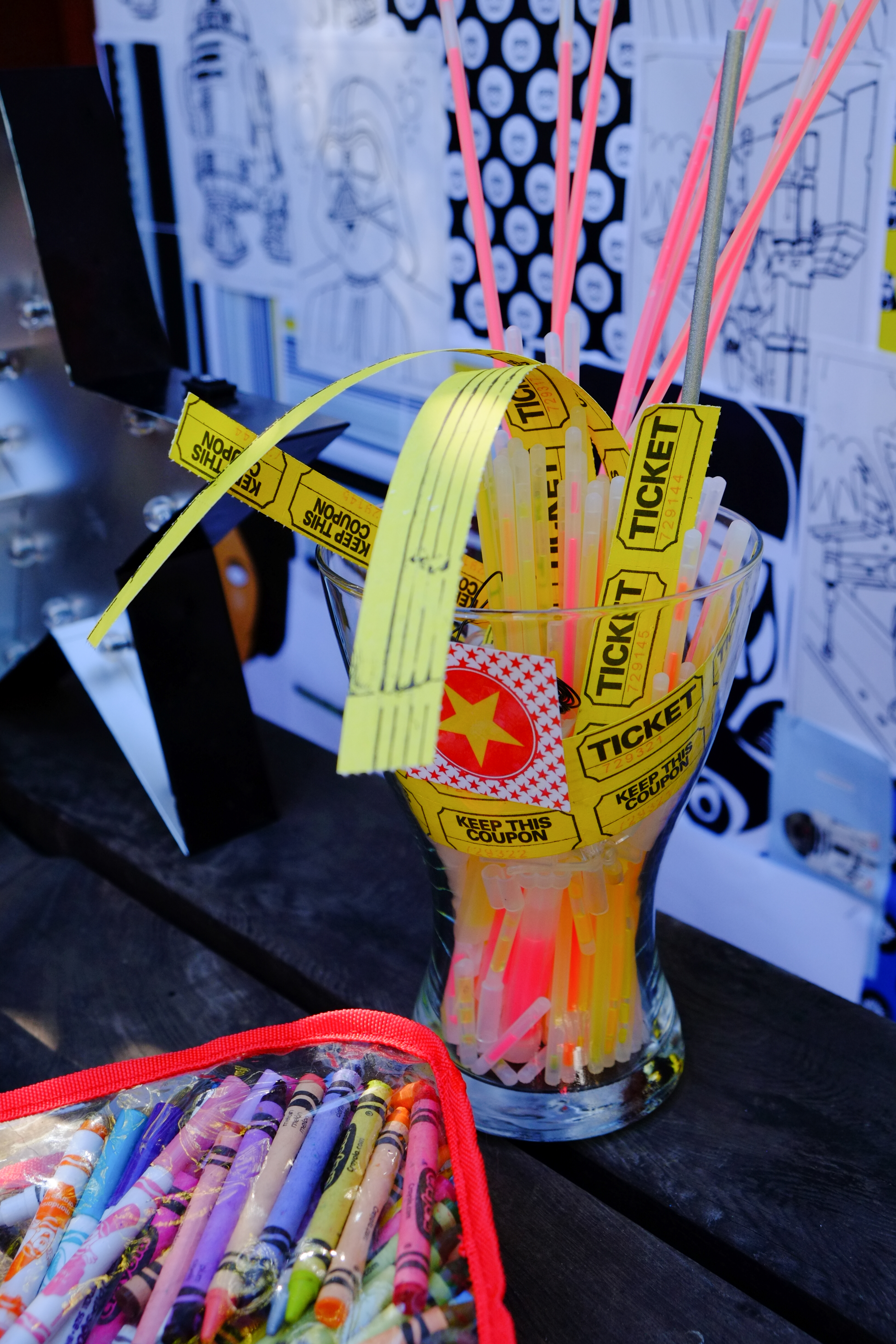 Inspired by "Brit & Co: Remake 2015" I created a giant coloring wall for the younger kids.  I used Star Wars™ coloring pages and graphics to provide plenty of FUN entertainment (read: distraction!).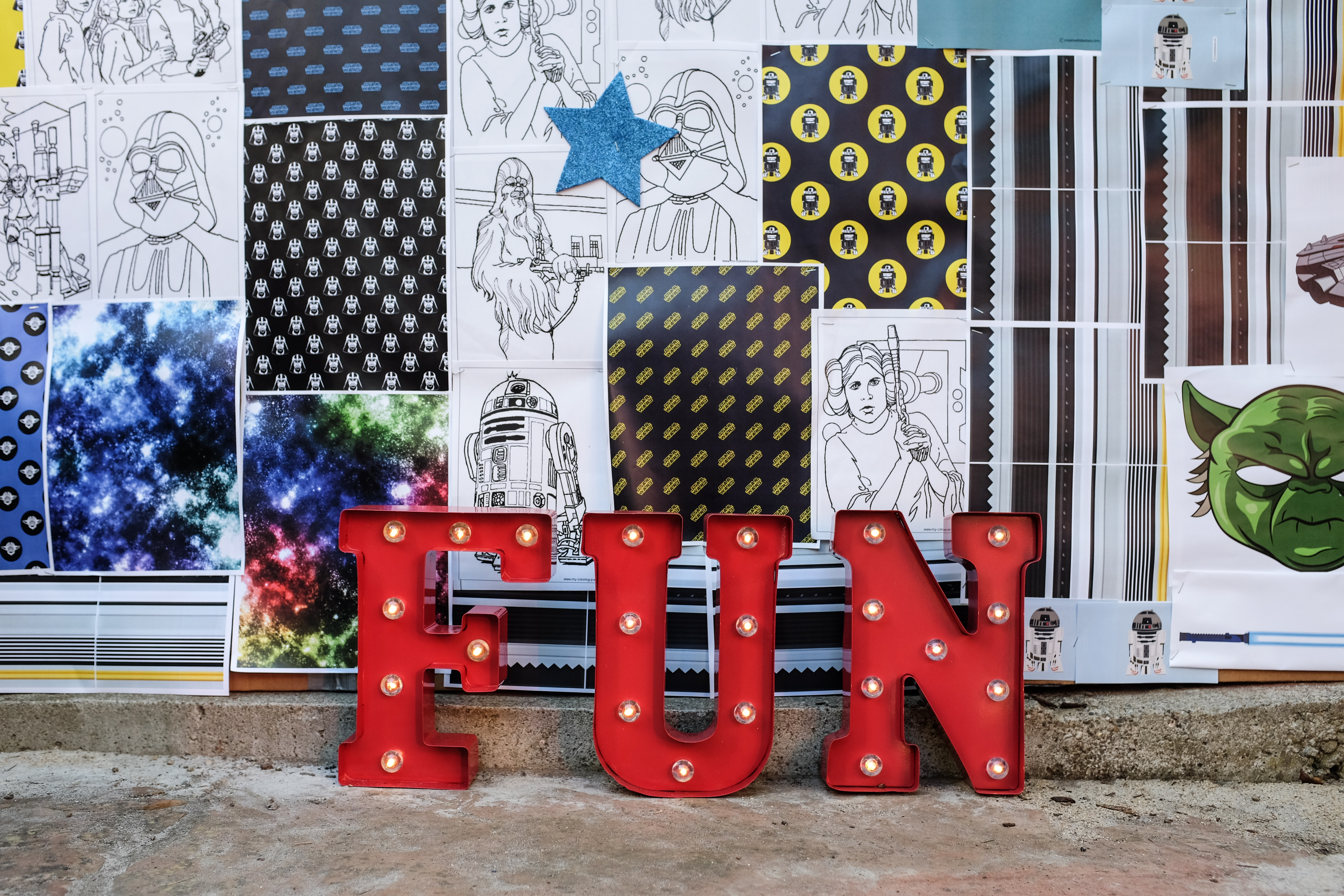 This was a large part of the "Games Arcade" for the kids and I used bright red marquee letters to mark the "FUN" spot.  This also lit up the area as dusk fell.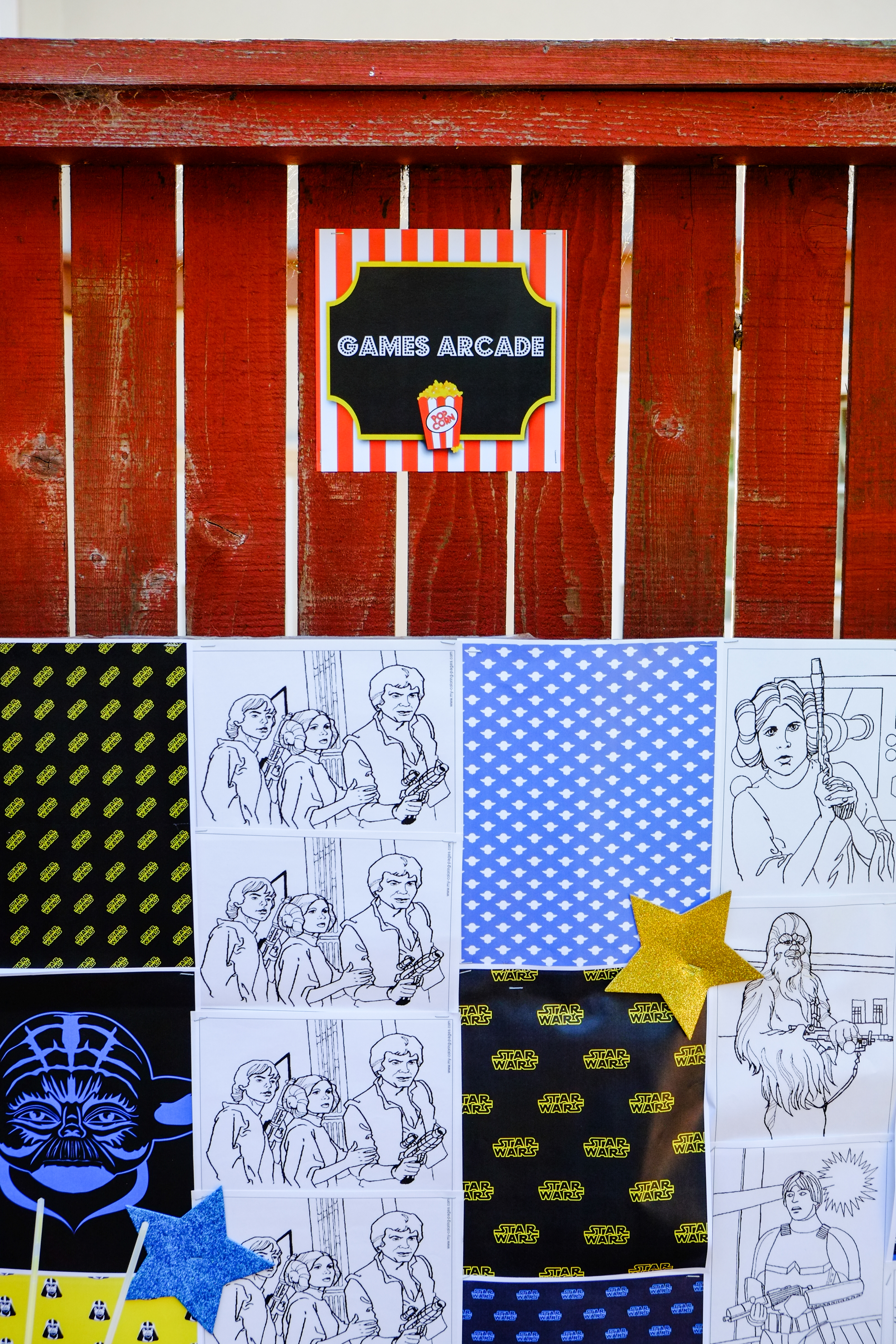 Lego™ is always a great idea for keeping kids of all ages busy (ummm actually I think I saw some adults over here too!).  I created a droid and pod racer building station, putting a mountain of Lego™ in an R2D2 toy chest and letting their imagination take flight.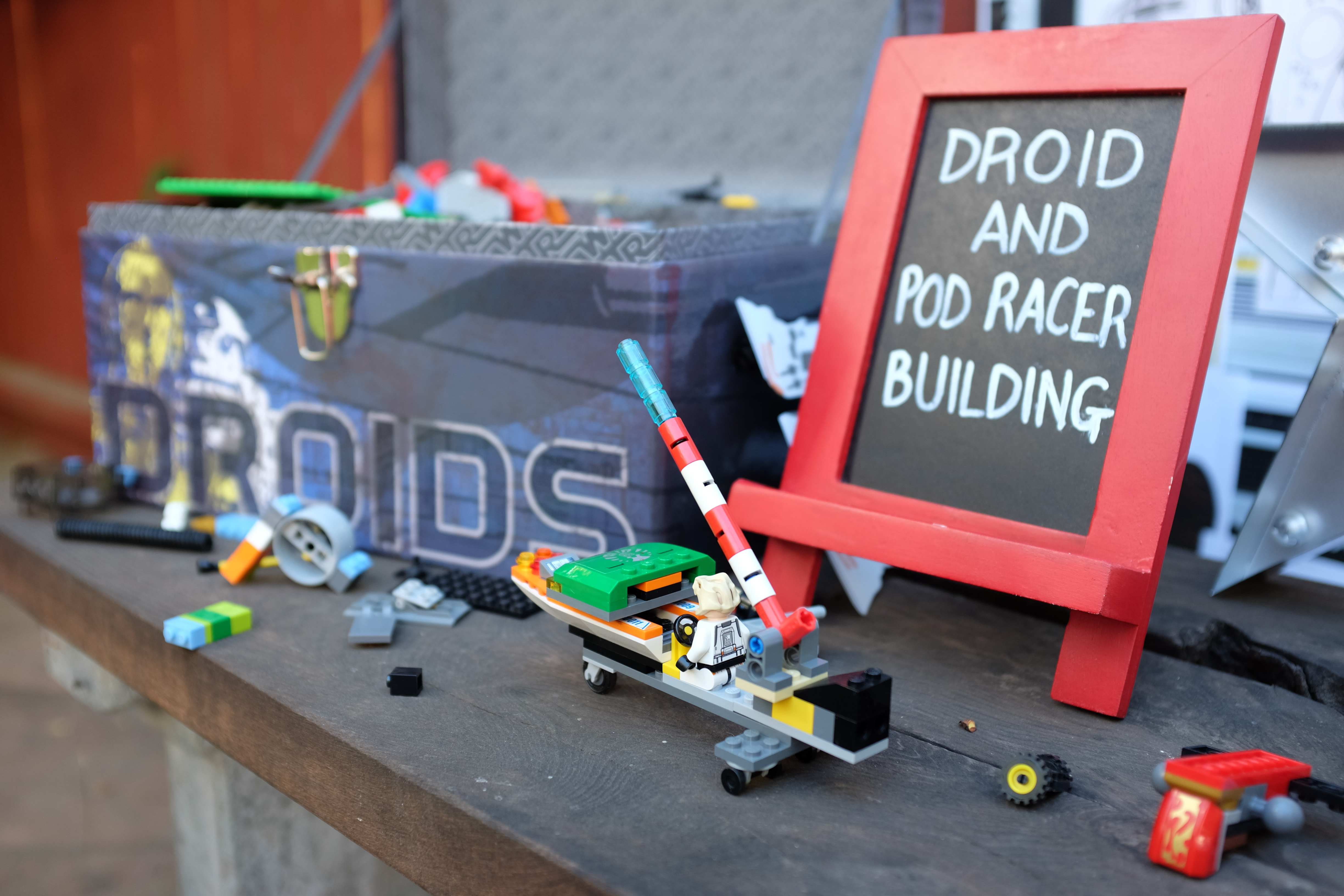 We were lucky to have a beautiful San Francisco warm evening for the party. I think the novelty of building lego outside really appealed to the kids too.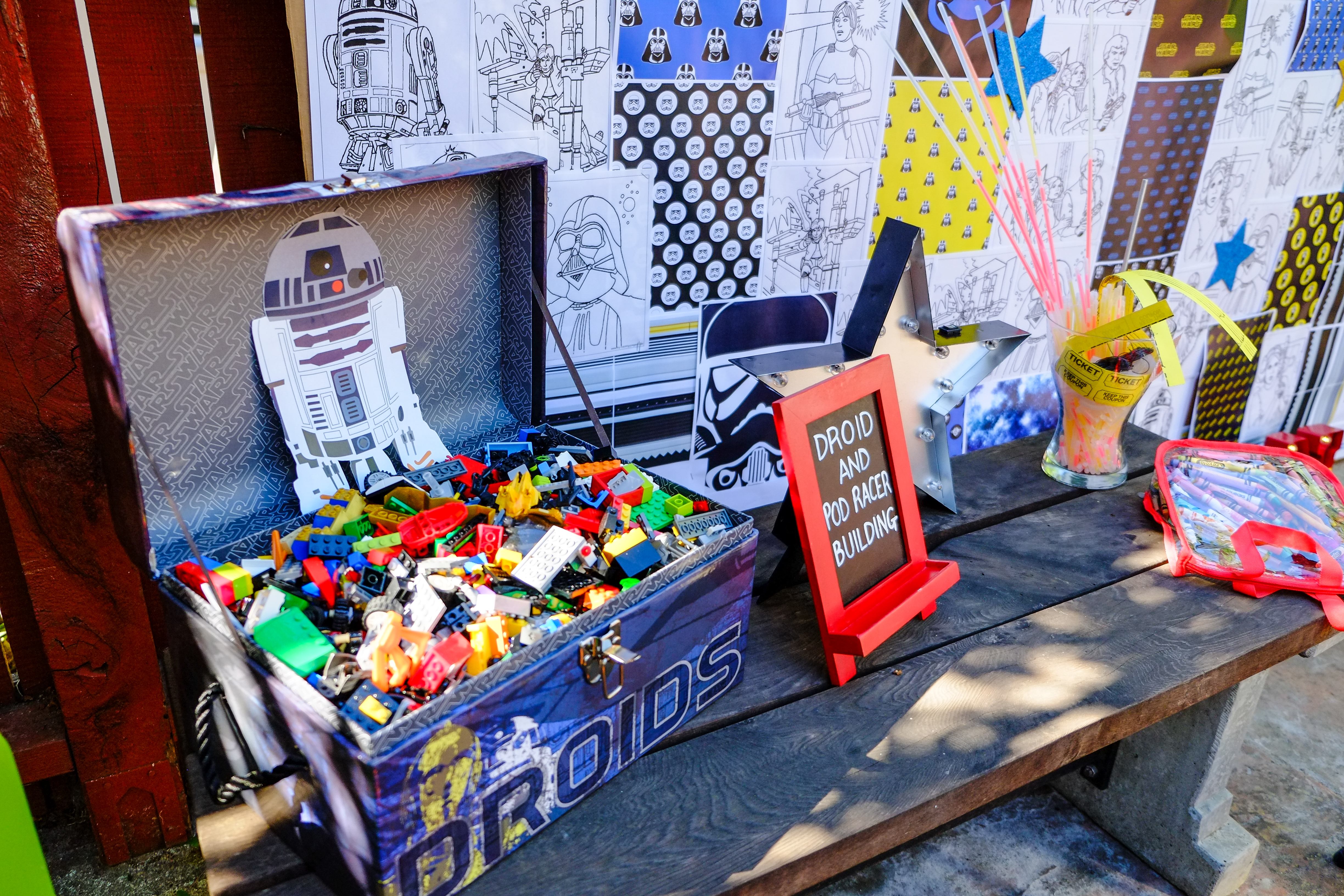 I re-purposed an old lego table to give the kids plenty of room for building and then of course get into pod racing. I covered the table with a plastic galaxy and star tablecloth.  I then sprayed Star Wars™ figurines and a toy train mountain prop with silver spray paint and glued them to the table.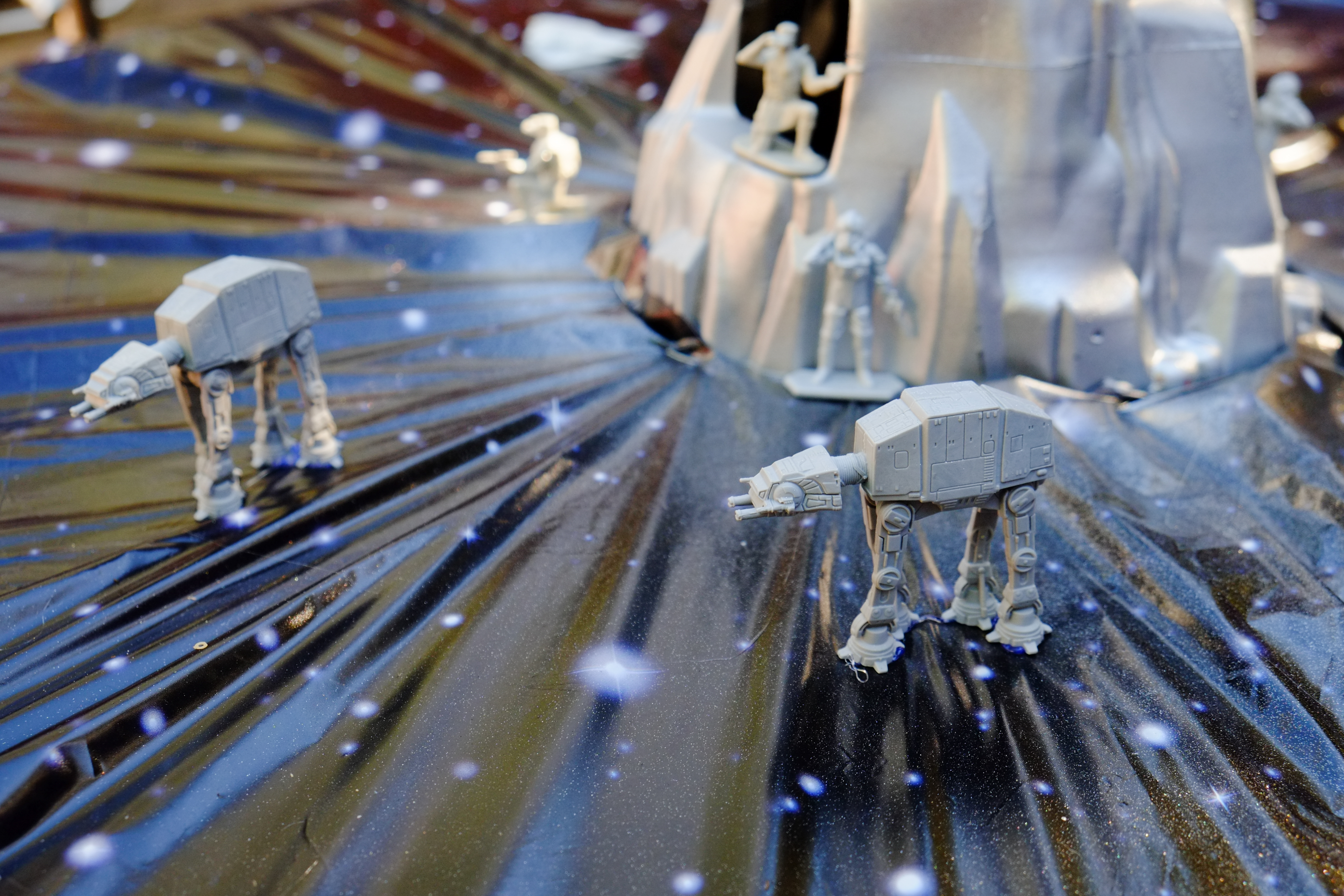 Droid races around the silver sand dunes and avoiding the dark side troops.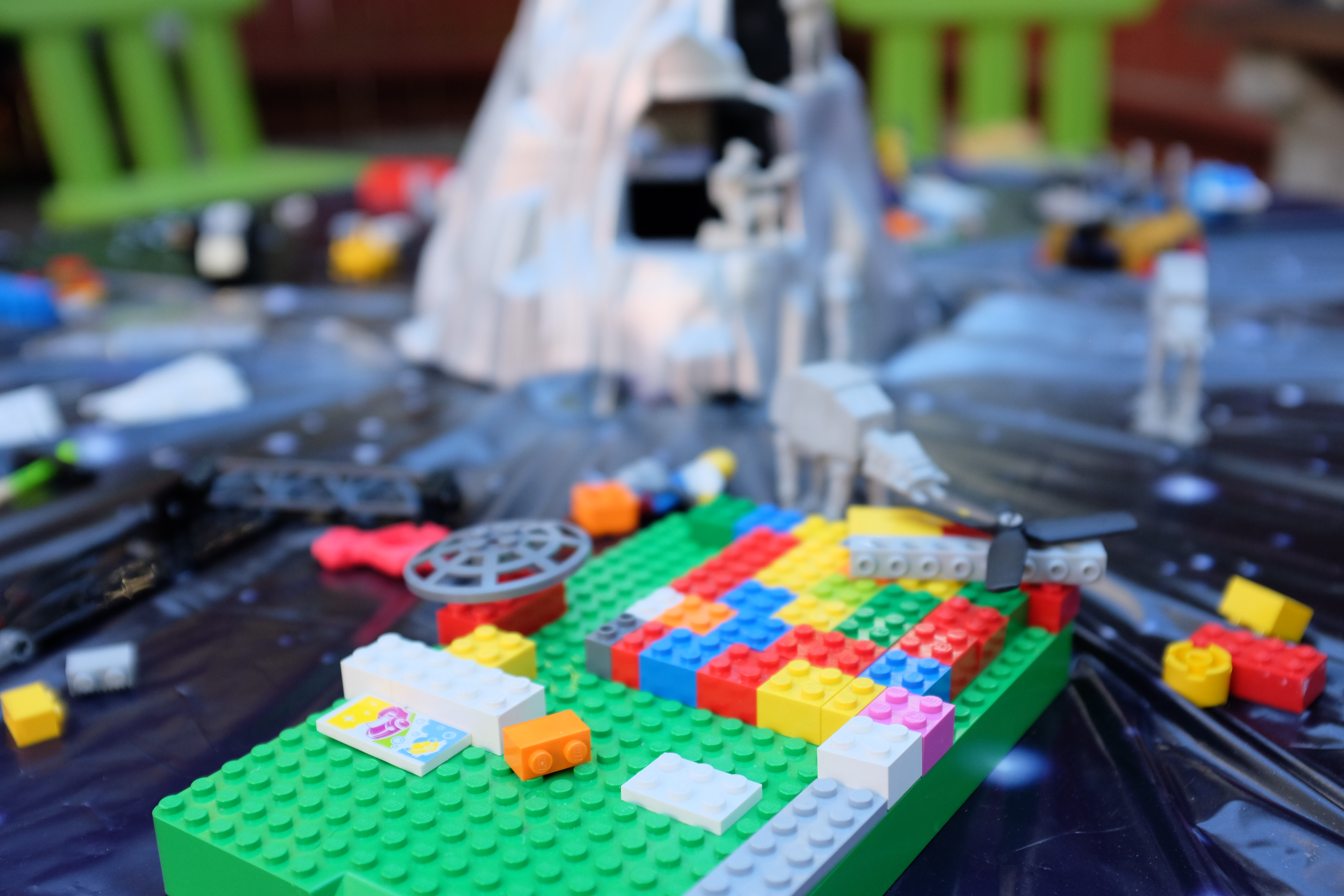 Add in a few chairs and it was time to race!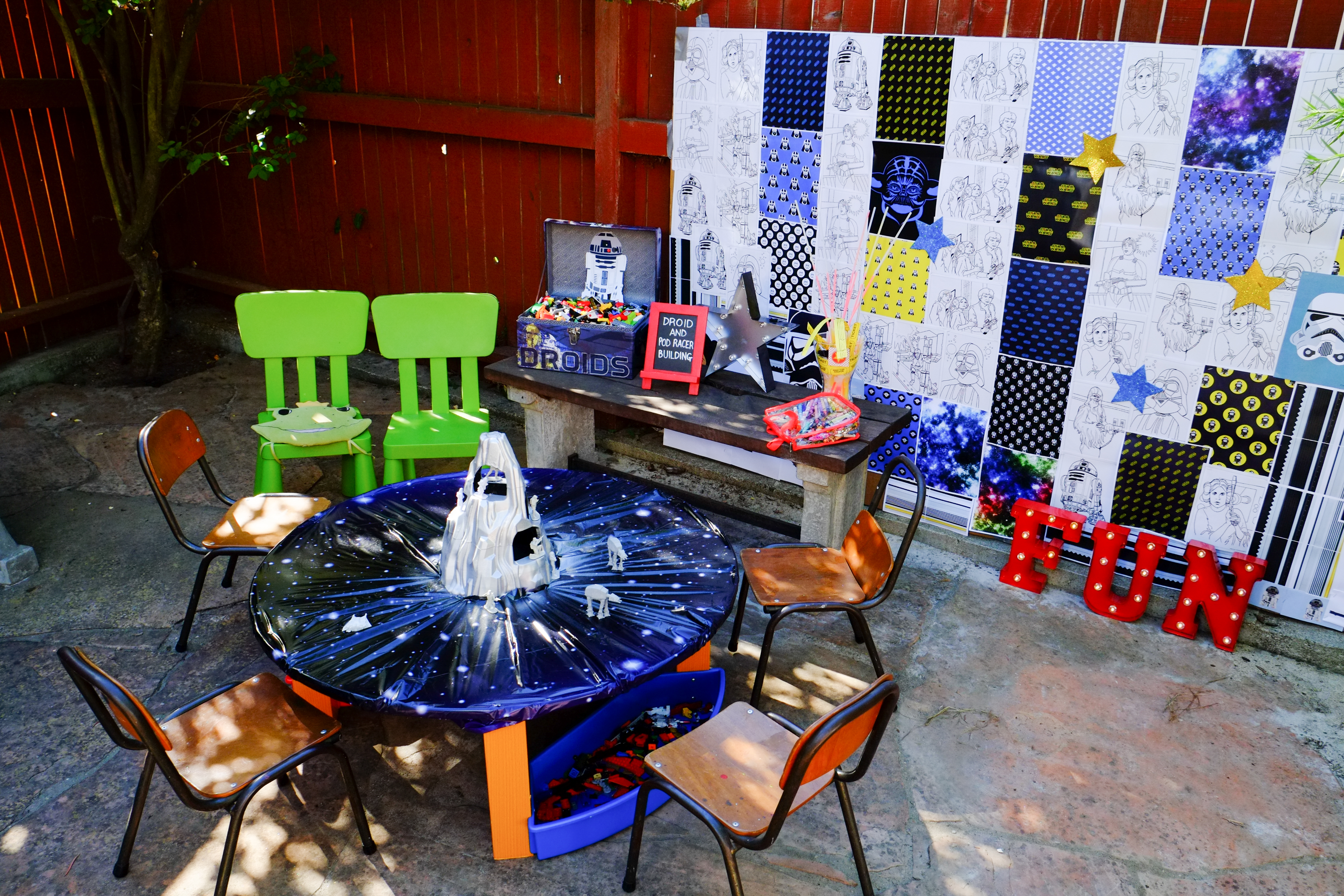 I really enjoyed watching the kids creating droids and getting into this part of the party. You are never to old for Lego!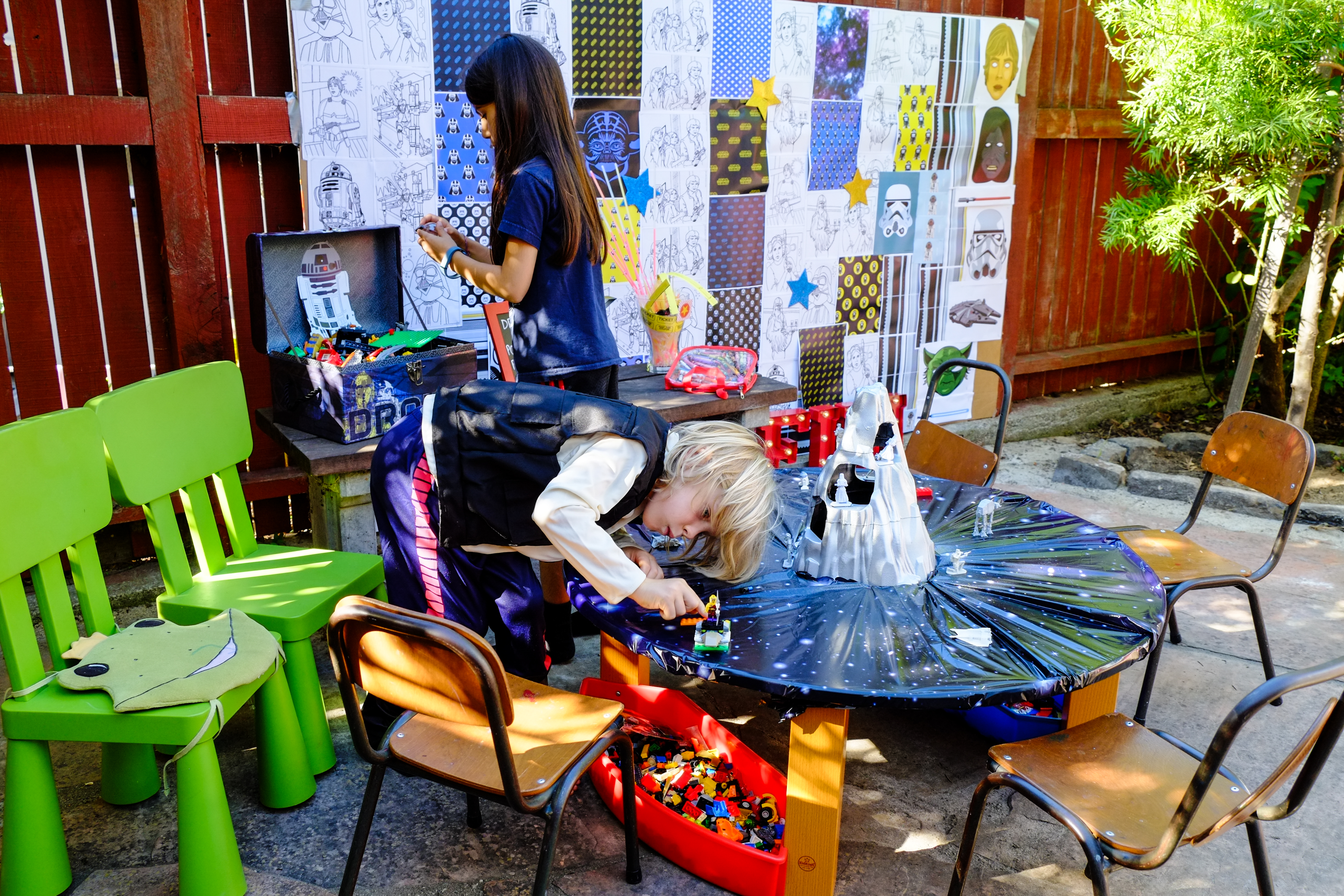 The littlests of guests got involved.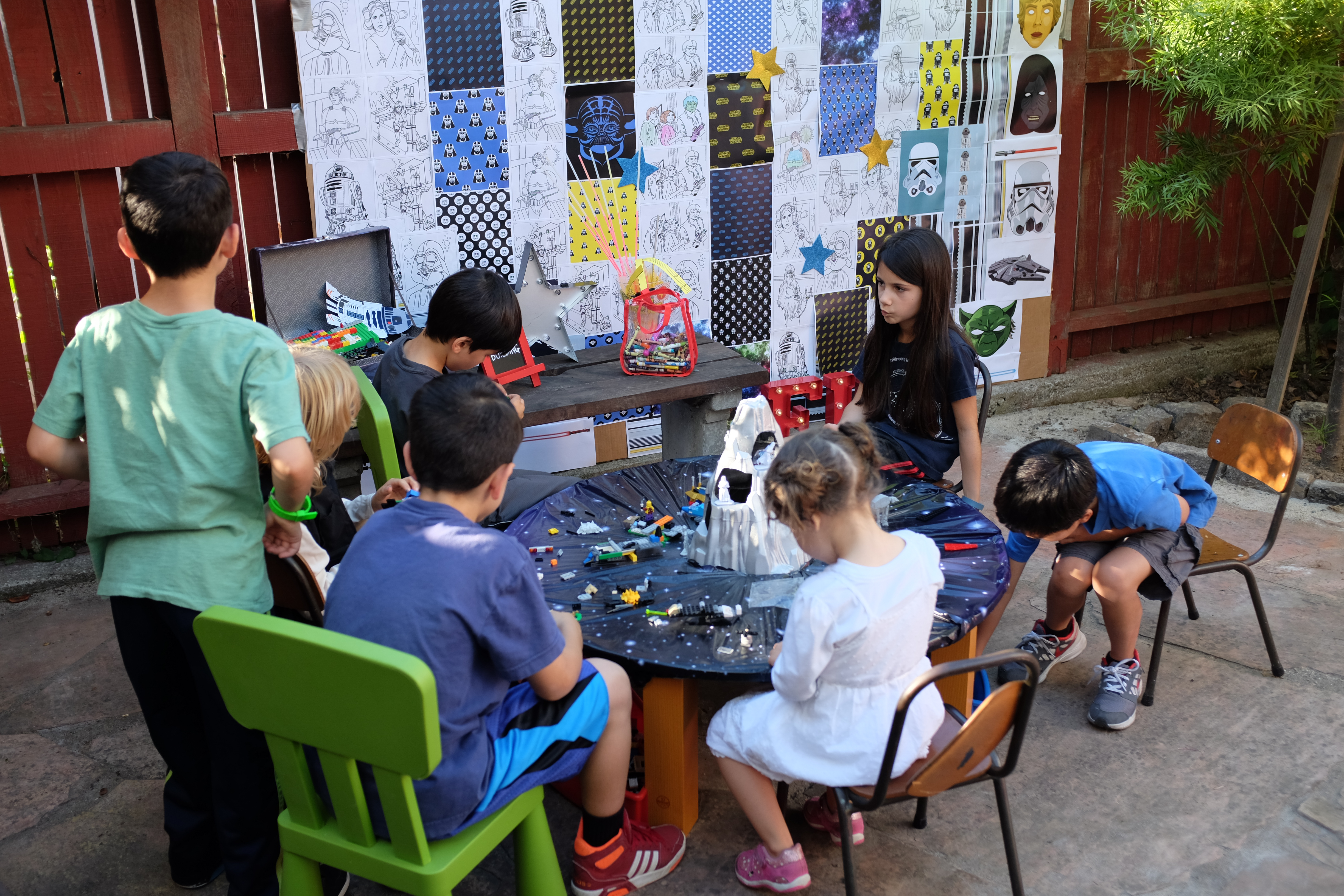 The imagination of kids never ceases to amaze me, they were so creative with their droids and racers.
A Star Wars™ party isn't complete without light saber training!  We gave each of the kids a light saber and a couple of the dad's did their best Yoda impressions. Yes complete with all the lines!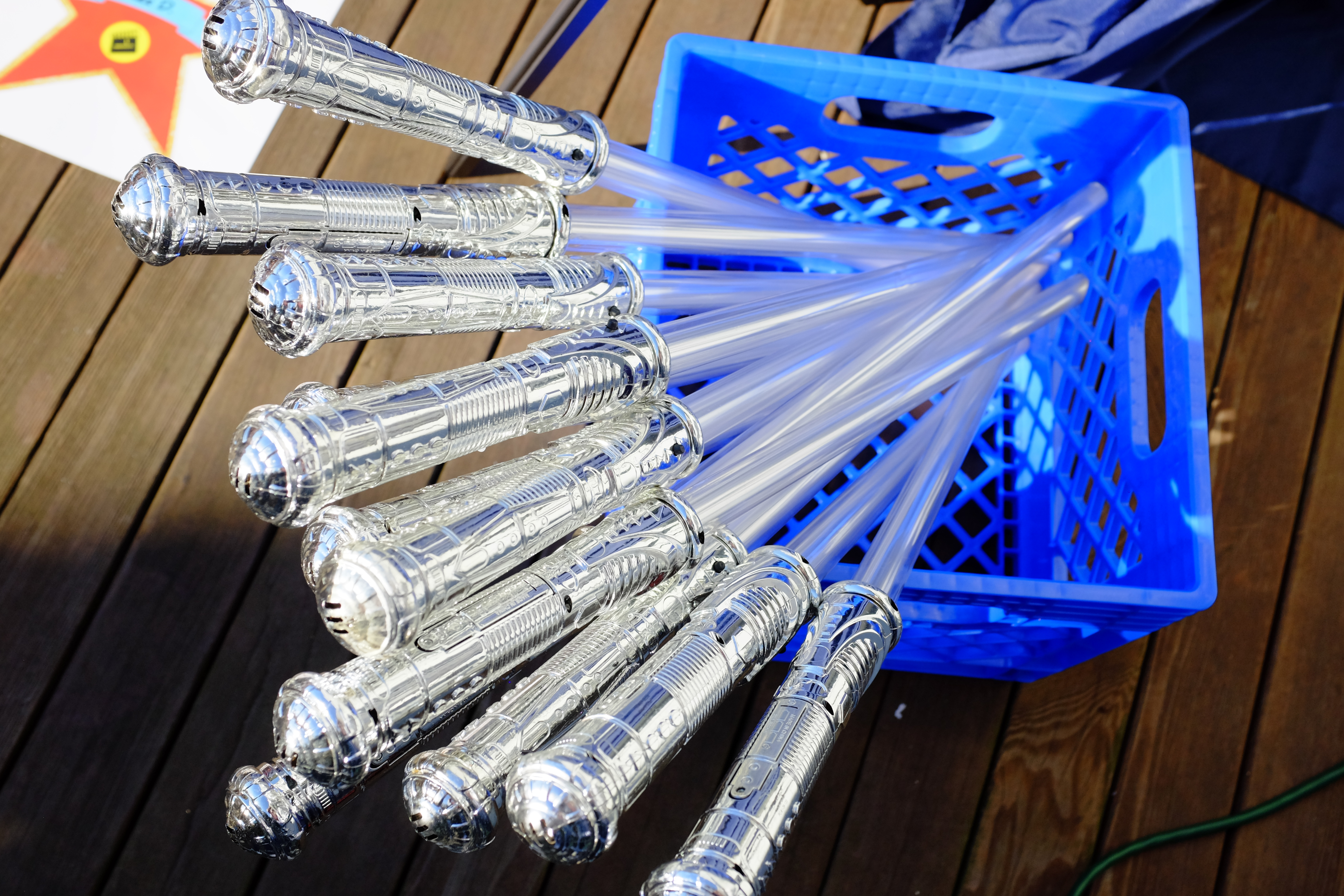 Let the battles begin young Jedi's.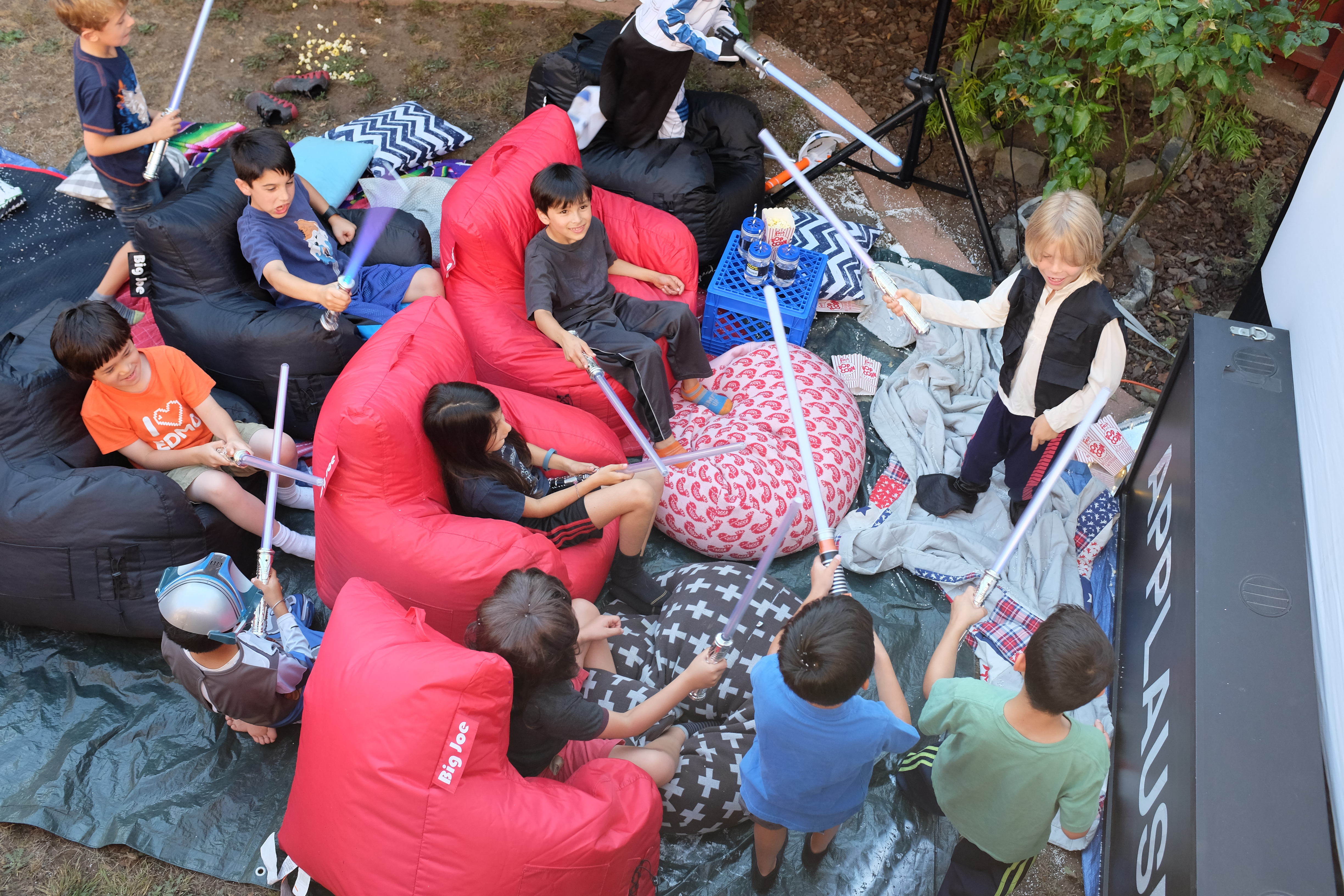 Once training was complete each kid was given a Jedi training completion certificate.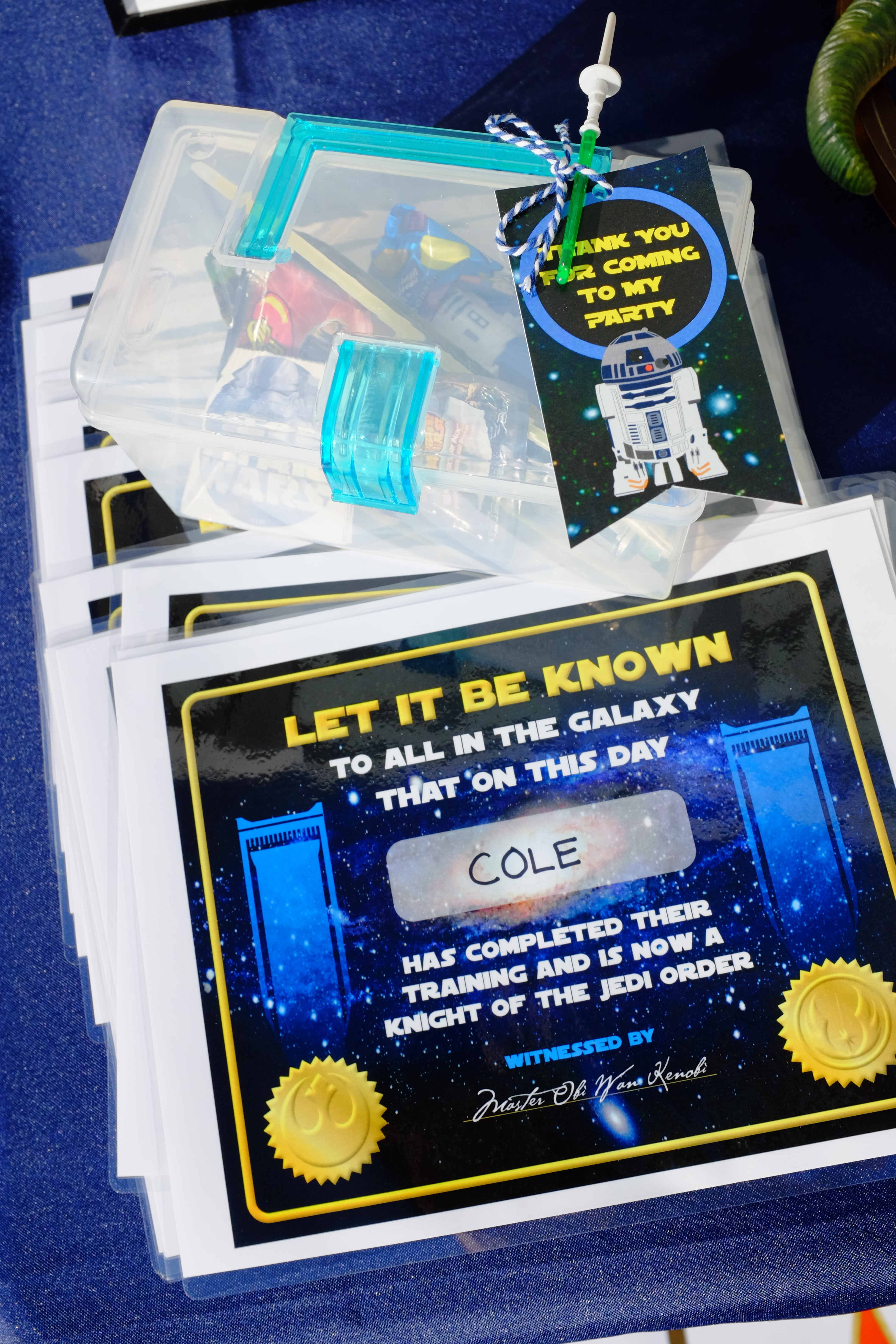 After the movie, I was crazy enough to host a post movie sleepover, lol!  I found these fun containers with handles.  Inside these I put a light saber toothbrush, sleepover essentials, fun stickers and candy.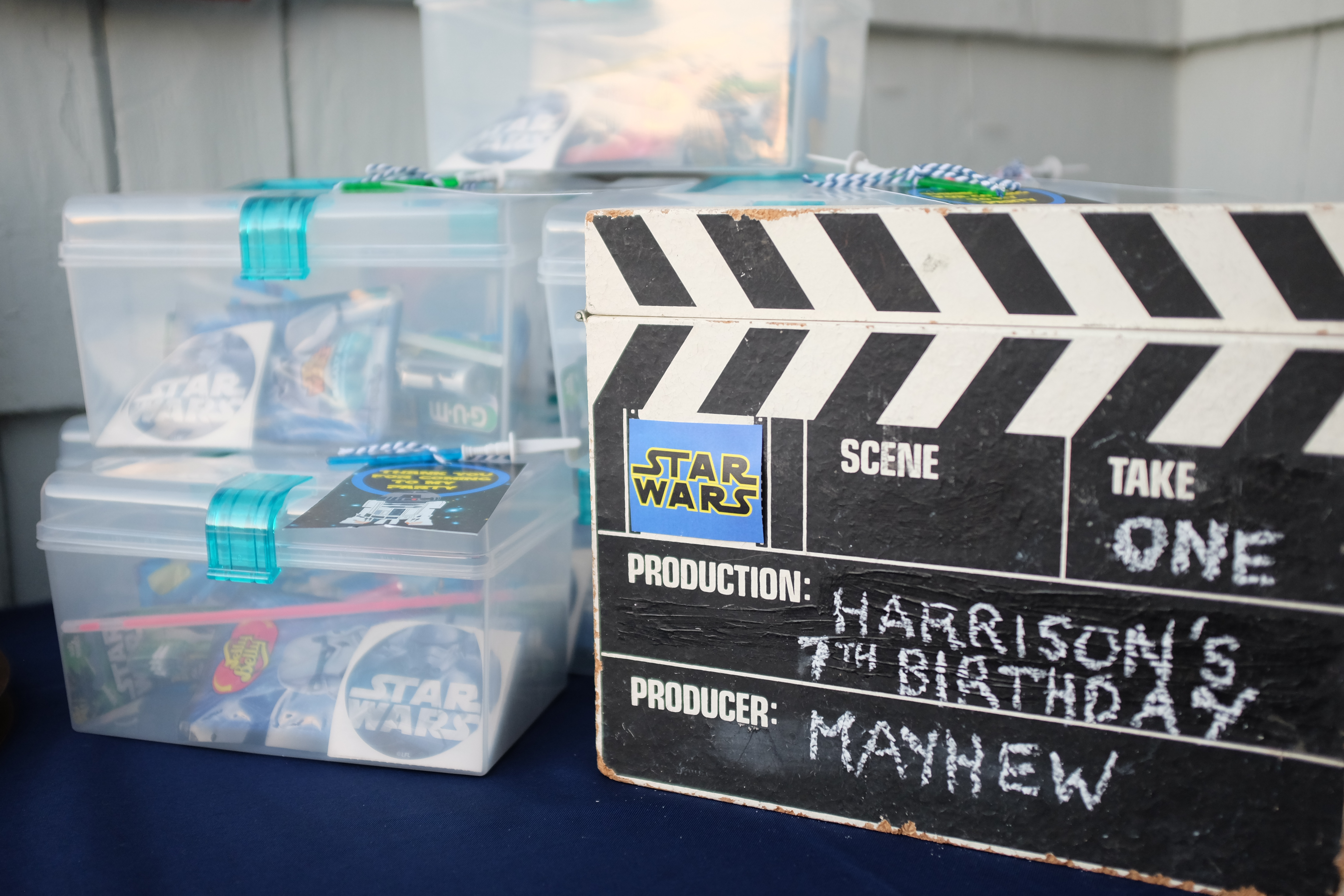 I found some cute mini light sabers that were perfect addition to the favor label.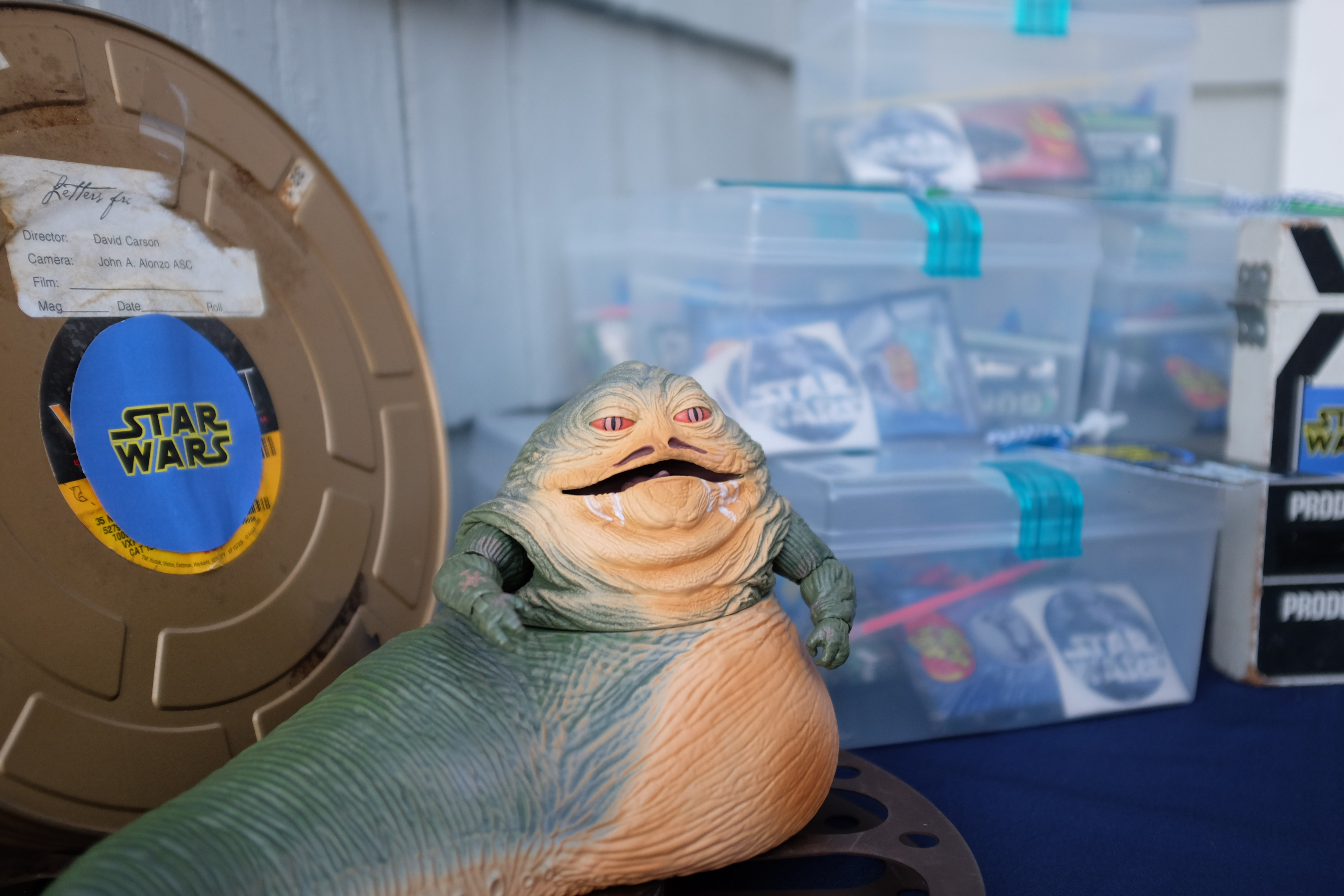 To decorate the favor and activity areas I raided my sons Star Wars™ toys to use as props.  Add in a few vintage movie reels and film canisters I found at the local flea market and we were ready for Lights, Camera, Action!
I hope your kids enjoy these fun Star Wars™ activities as much as mine did!
PIN LATER: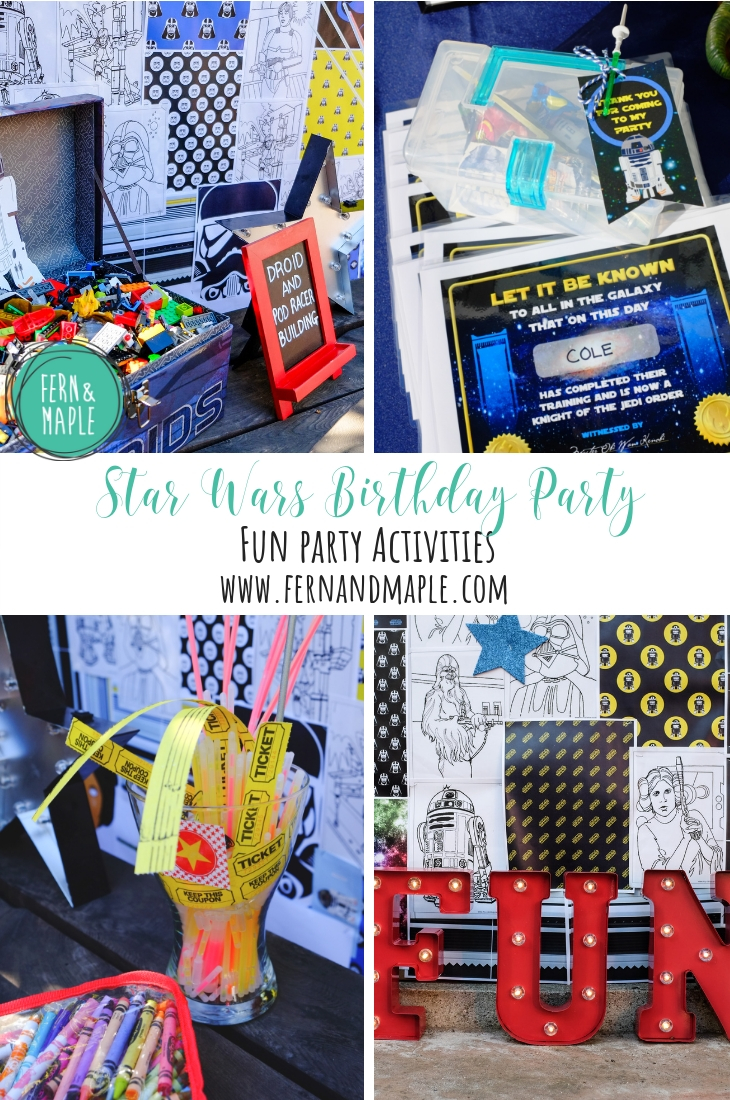 Photography – Ike Shin Photography
Happy Partying!