Succulents, dried flowers, tropical plants….oh my! If you are loving the botanical trend as much as I am, you'll love this stylish Botanical Bar Cart.  I created an eye-catching backdrop for it that is super simple to make.  Just follow the easy DIY steps below and give your bar cart a botanical makeover.
As an OTC blogger, I received compensation and/or products in exchange for my styling and crafting services. As always, all project ideas and any opinions expressed here aremy own.  For further information on our disclosure policy please check out our disclosure page.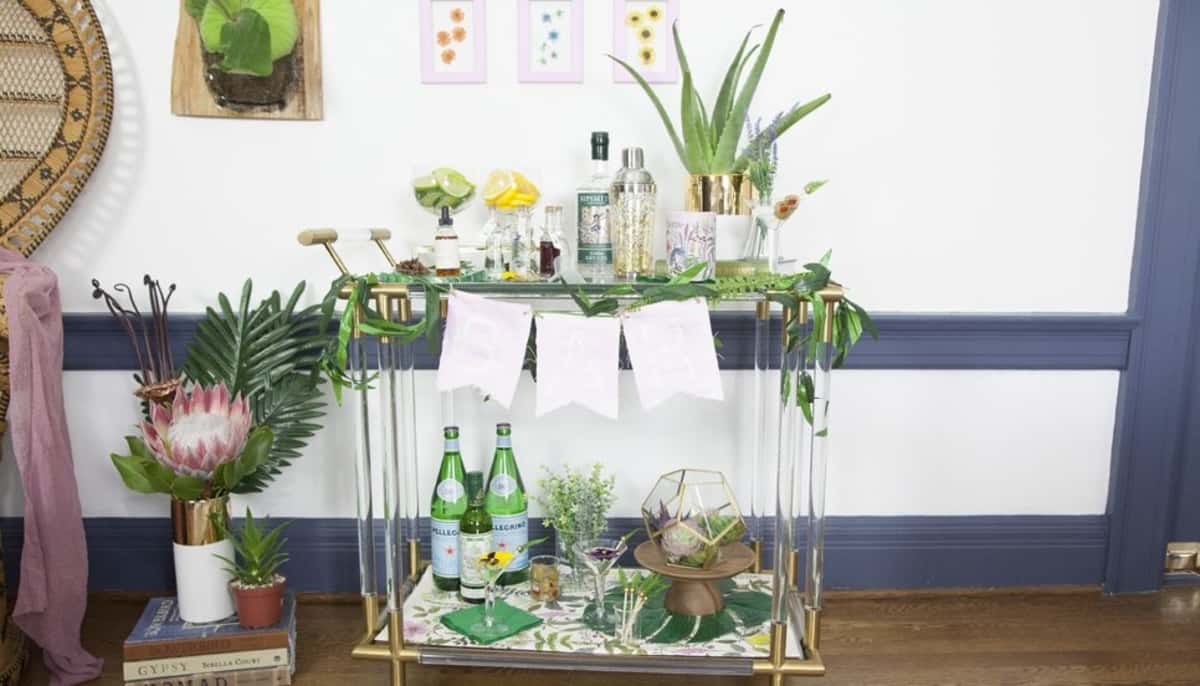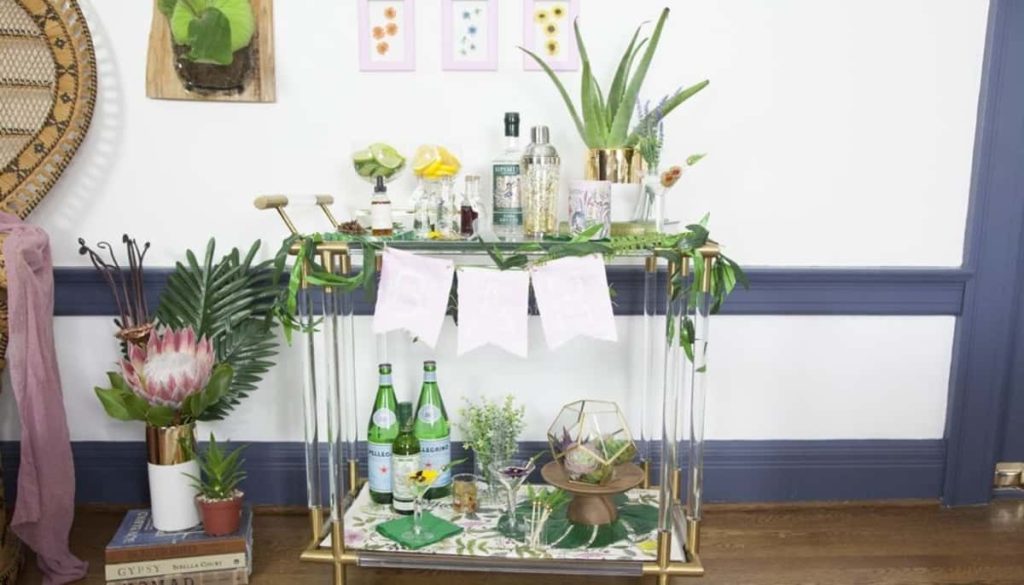 You'll find the rest of the details on How to Style A Botanically Inspired Bar Cart on Fun365 at Oriental Trading. Everything you need to See It, Shop It and Make.
How to Create a Beautiful Botanical Bar Cart
What You Will Need:
Dried Flowers
Pale Pink Acrylic Paint
Clear Glue
Paintbrush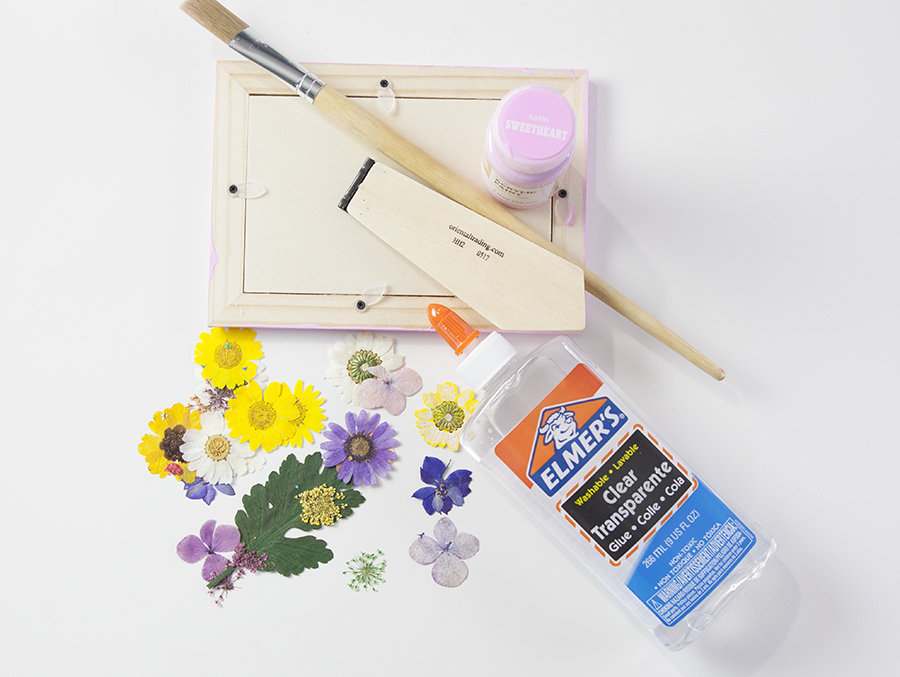 Step 1:
Remove the backing and glass from the frame.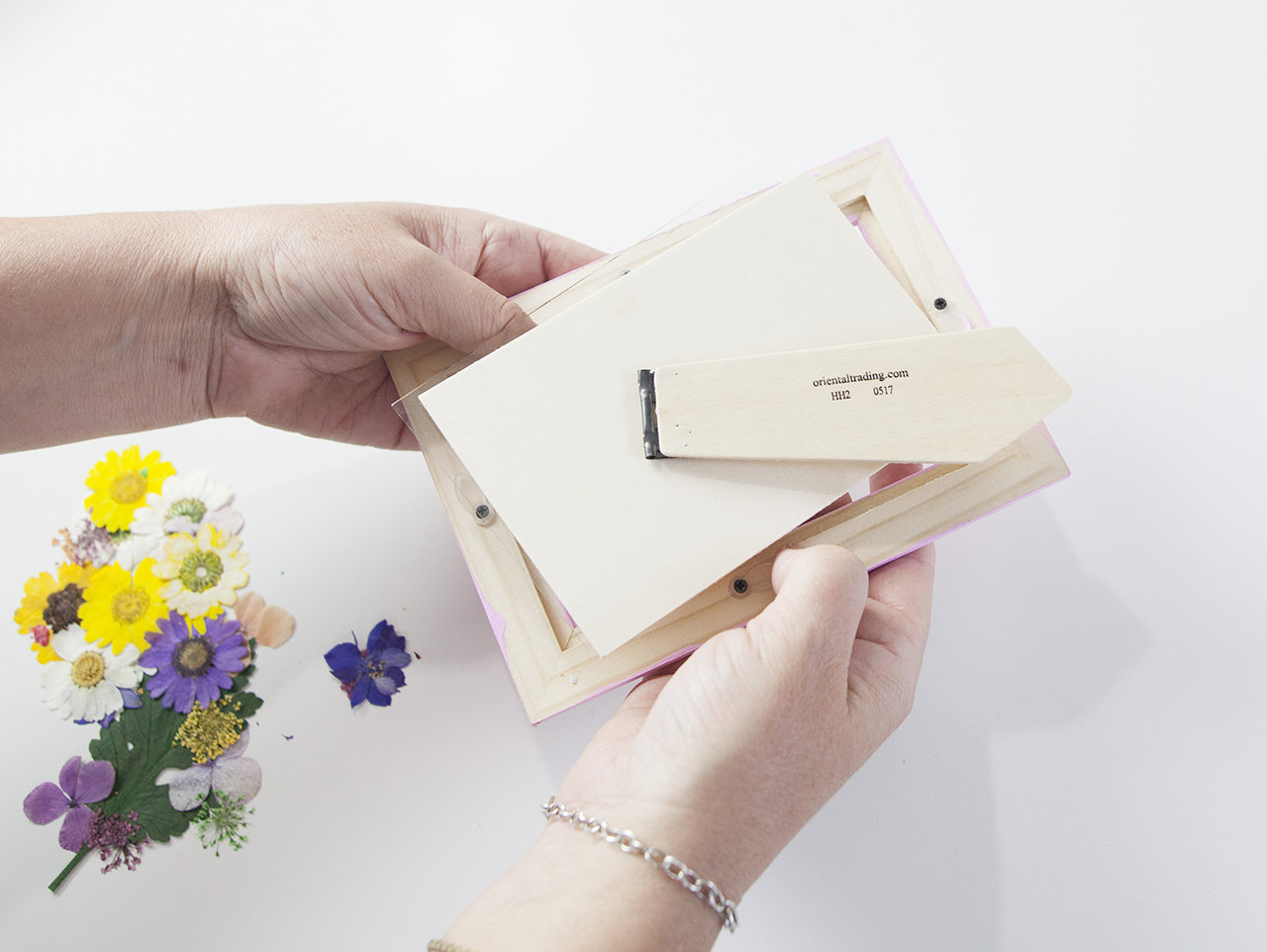 Step 2:
Paint the frame pale pink and leave to dry.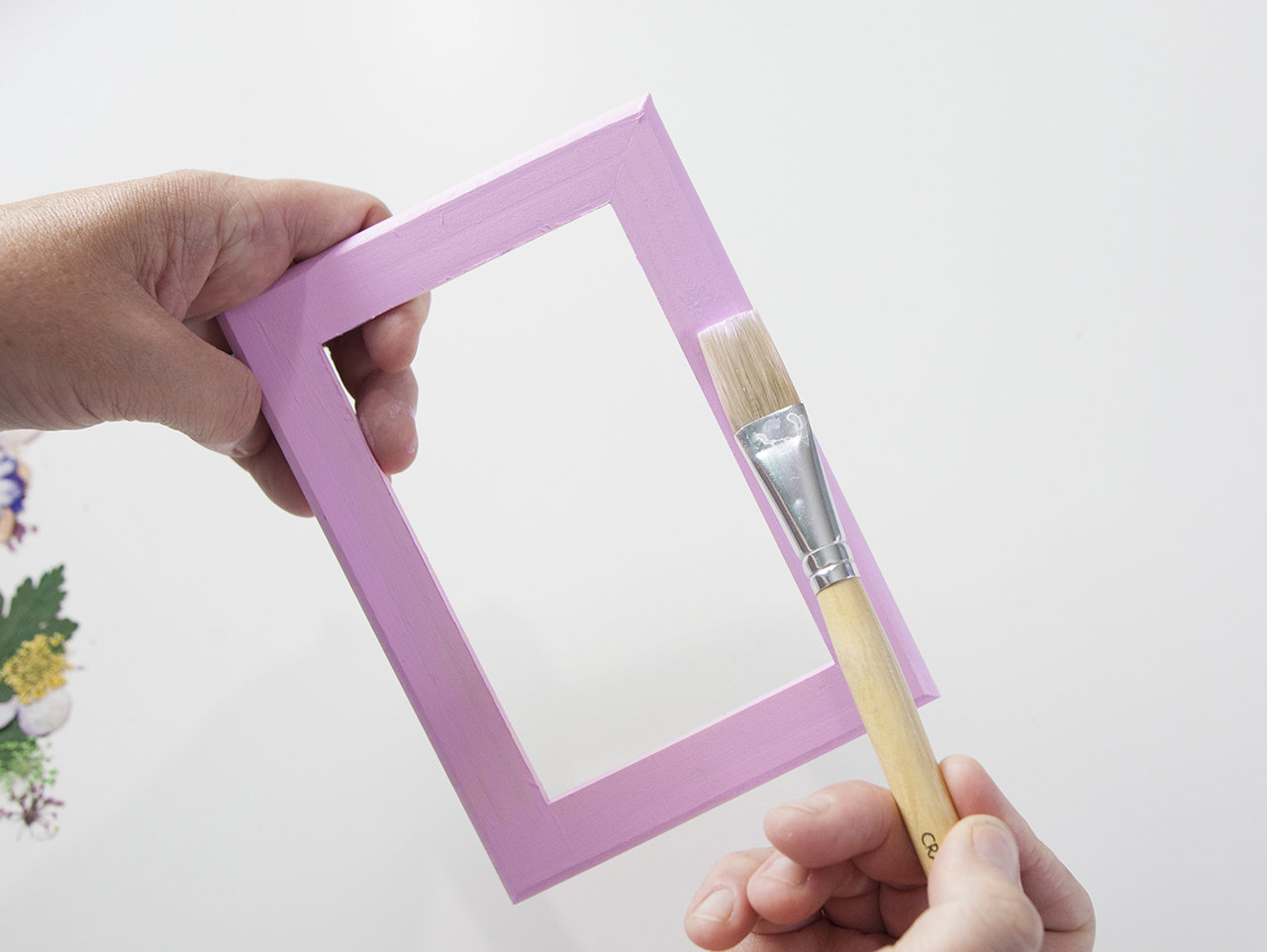 Step 3:
Take a small dot of clear glue and dab onto the FRONT of the dried flower.  Then place the flower, face down onto the glass insert.  Leave to dry.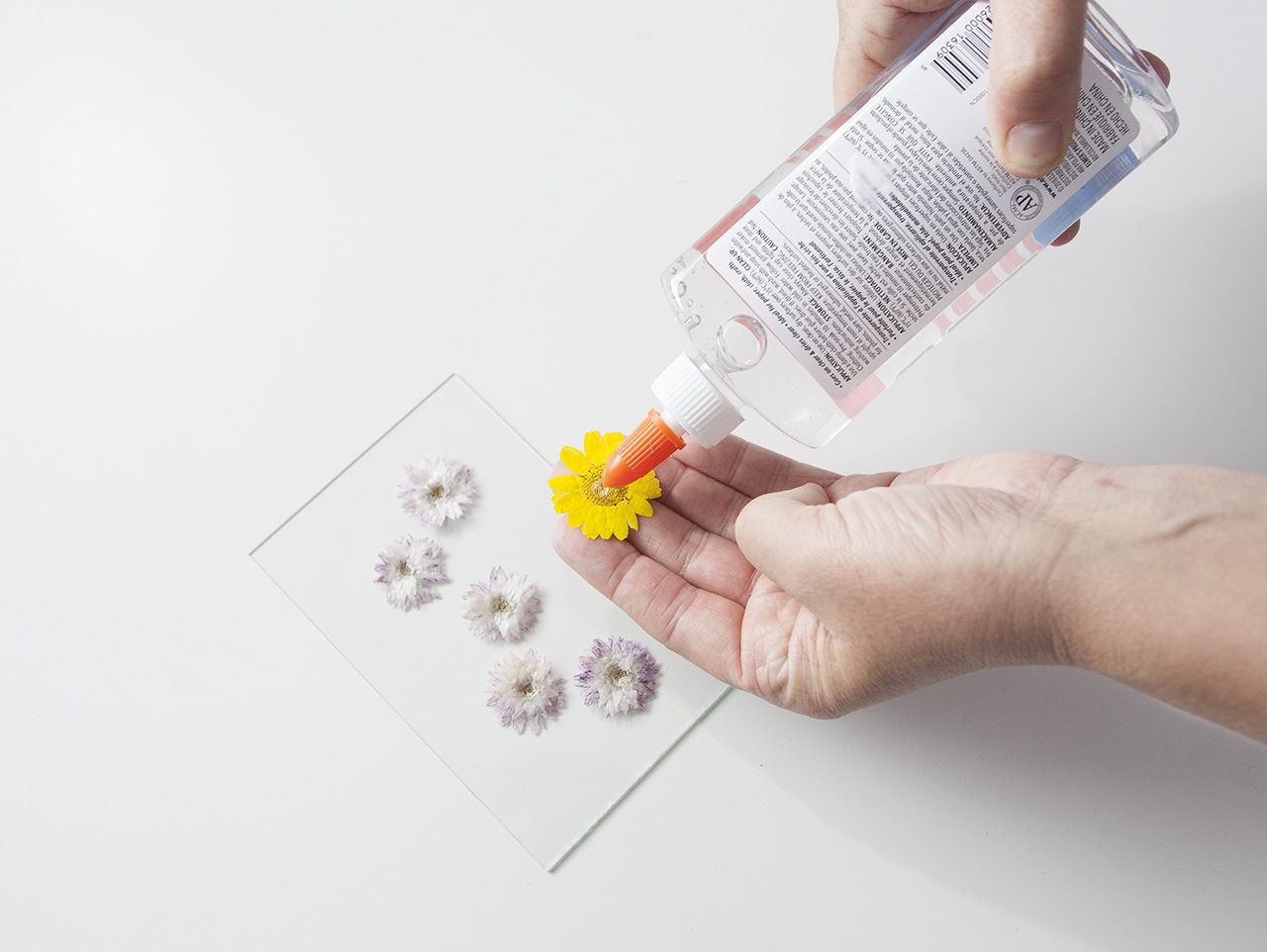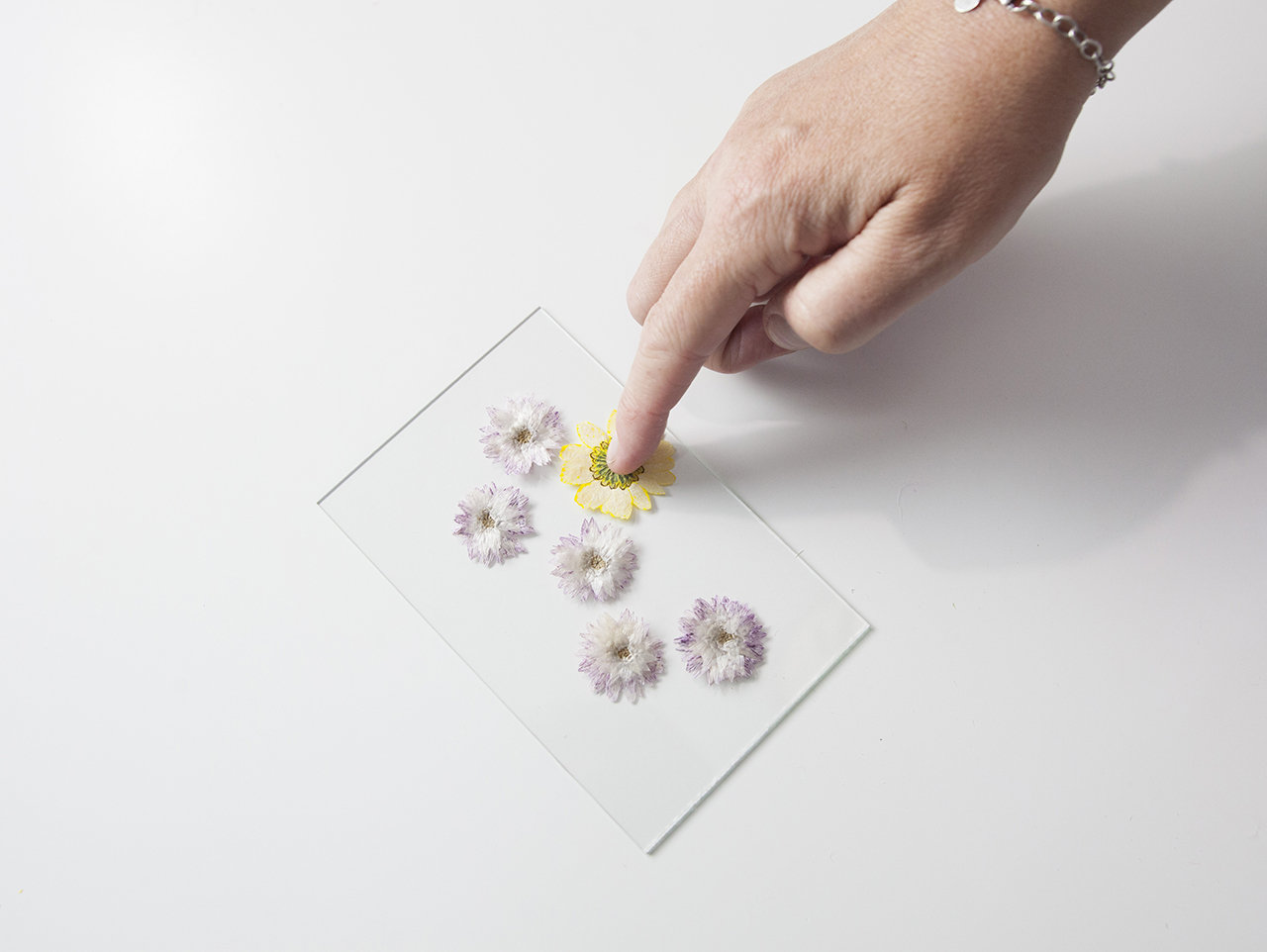 Step 4:
Place the glass insert back into the frame.  Ensure the FRONT of the flowers is facing outwards.  Next, move the clasps back in place to secure the glass insert (there will be some "wiggle" room without the backing, this is okay, it won't fall out).  Do not put the backing on, this is no longer needed.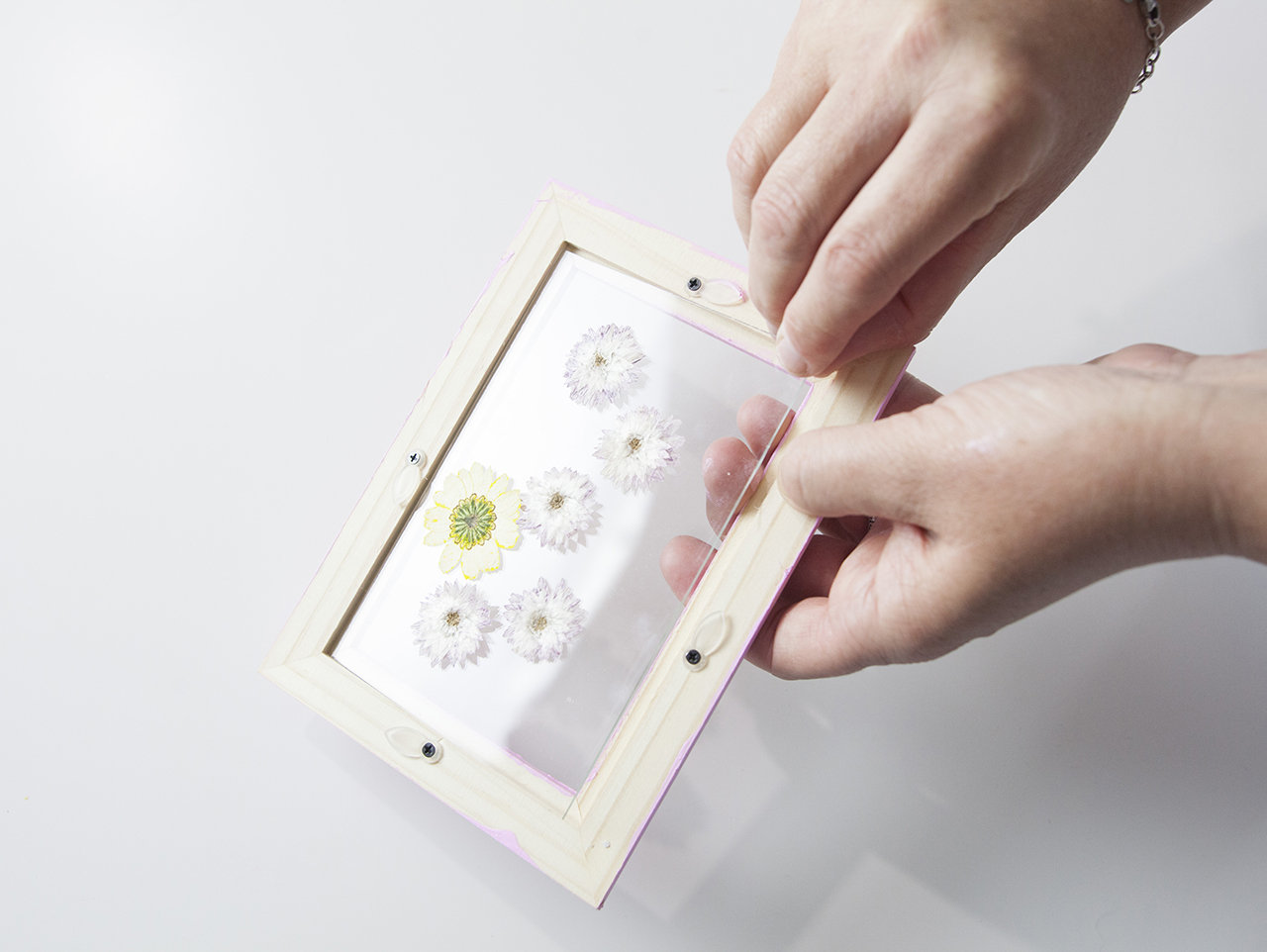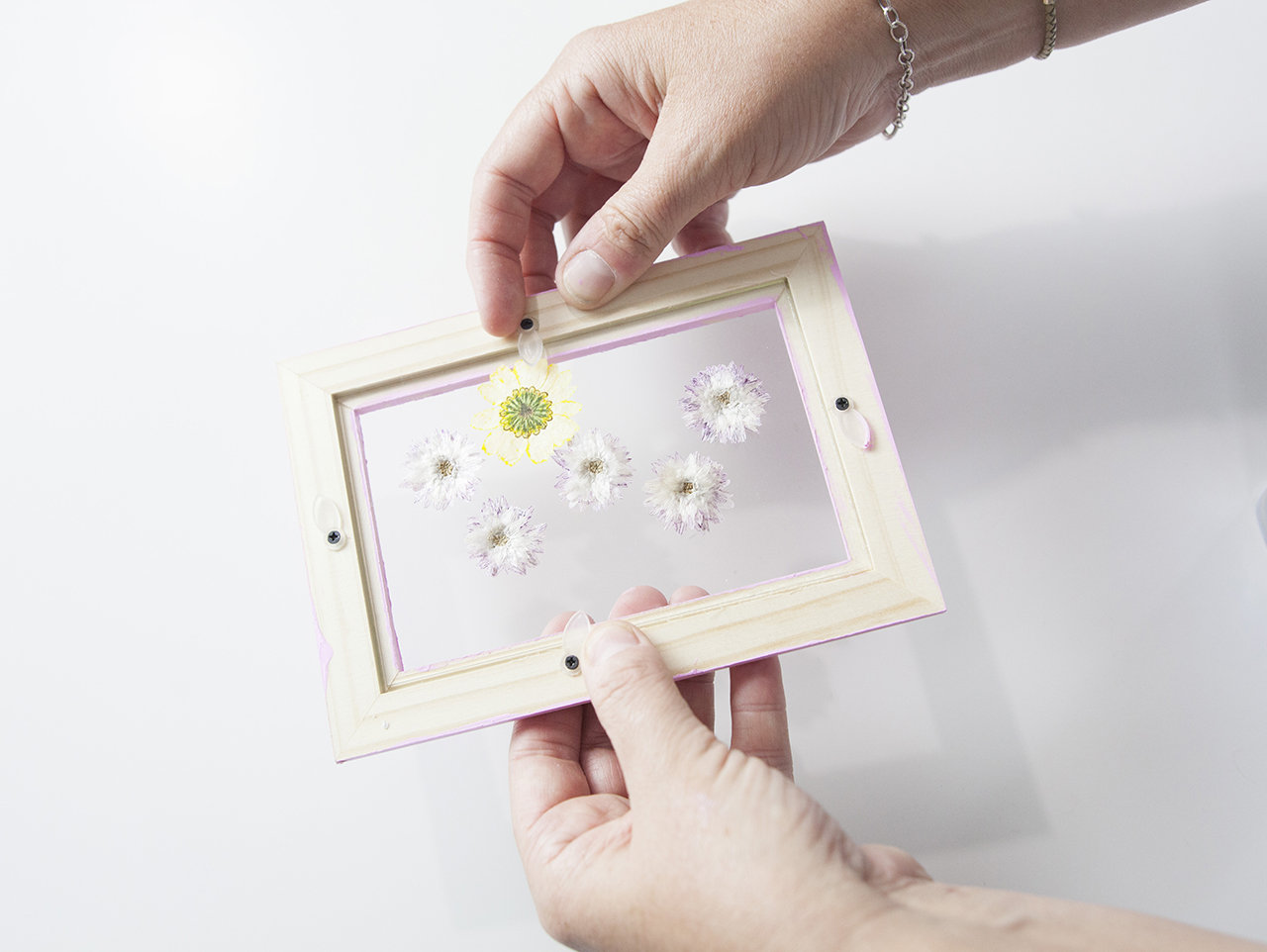 Step 5:
The frames are super light.  Add a small amount of mounting putty or removable wall mounts on each corner of the frame.  This is sufficient for hanging the frames.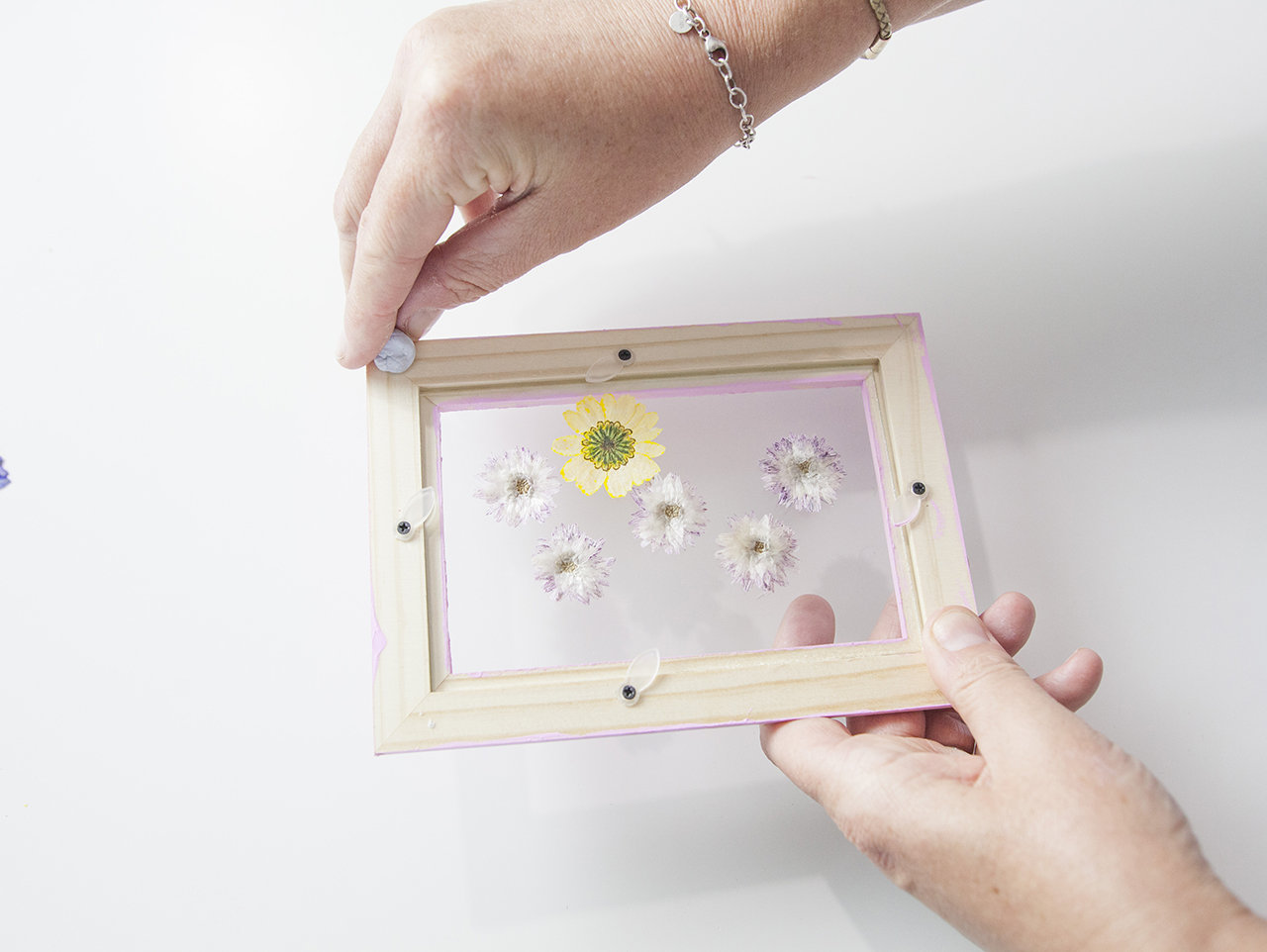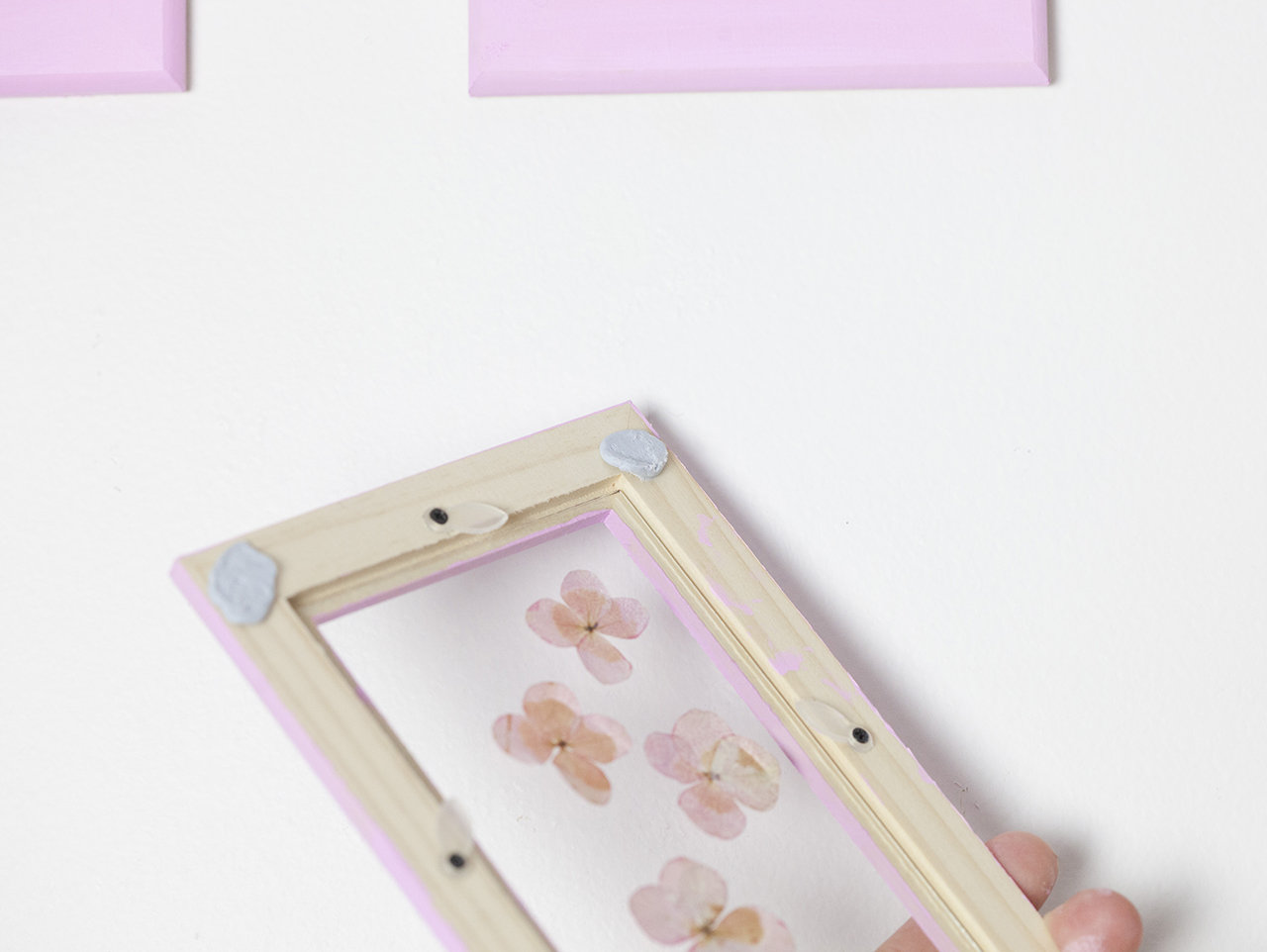 Step 6:
Measure out equal distances between the frames (to preference) and hang the frames.  By using mounting putty these can easily be adjusted if you change your spacing preference.
Tip: Use a level to ensure the frames line up.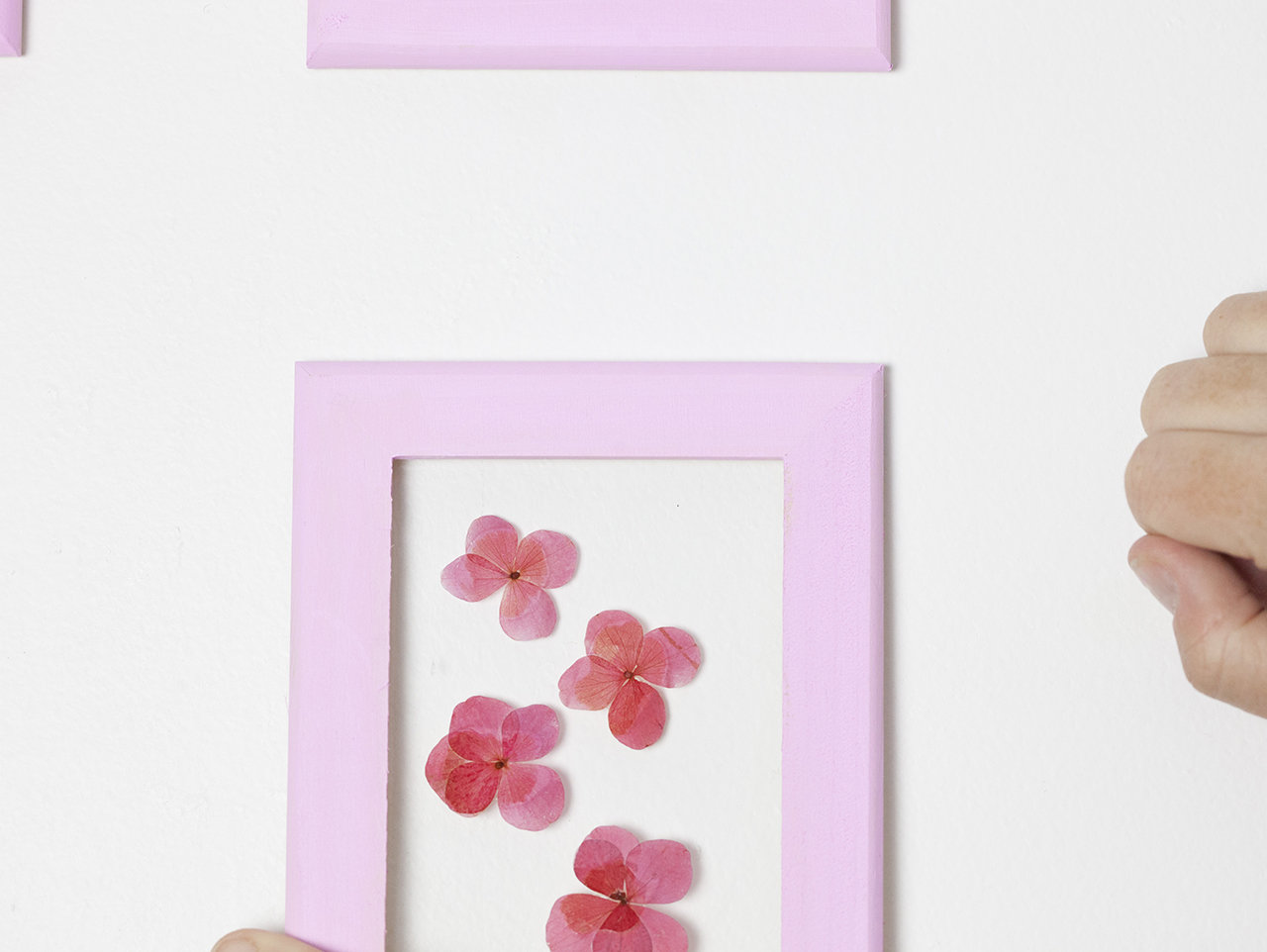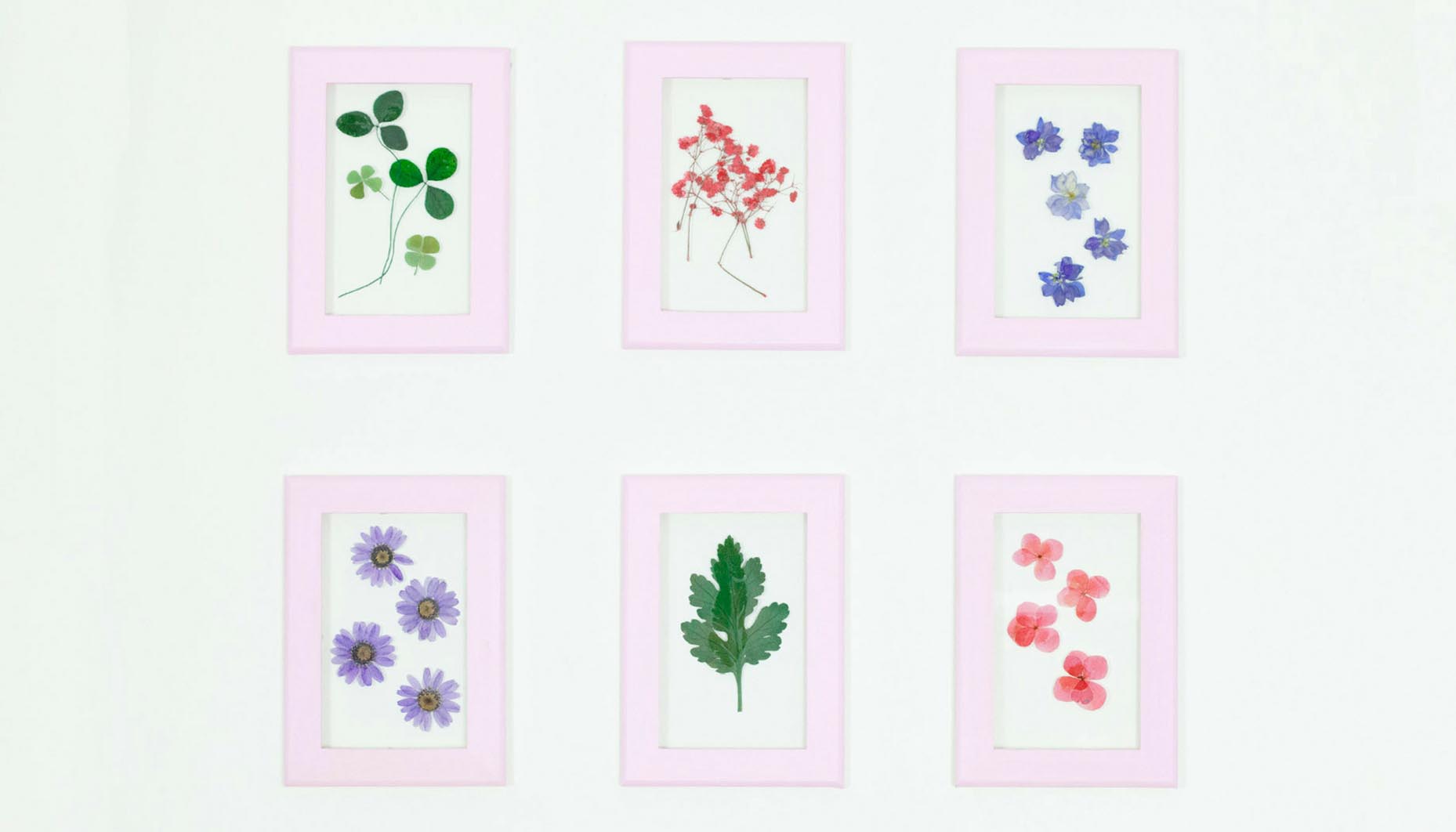 Step 7:
The wall is now complete! You are ready to style your bar cart.  Get all the tips and inspirationon How to Style A Botanically Inspired Bar Cart on Fun365 at Oriental Trading.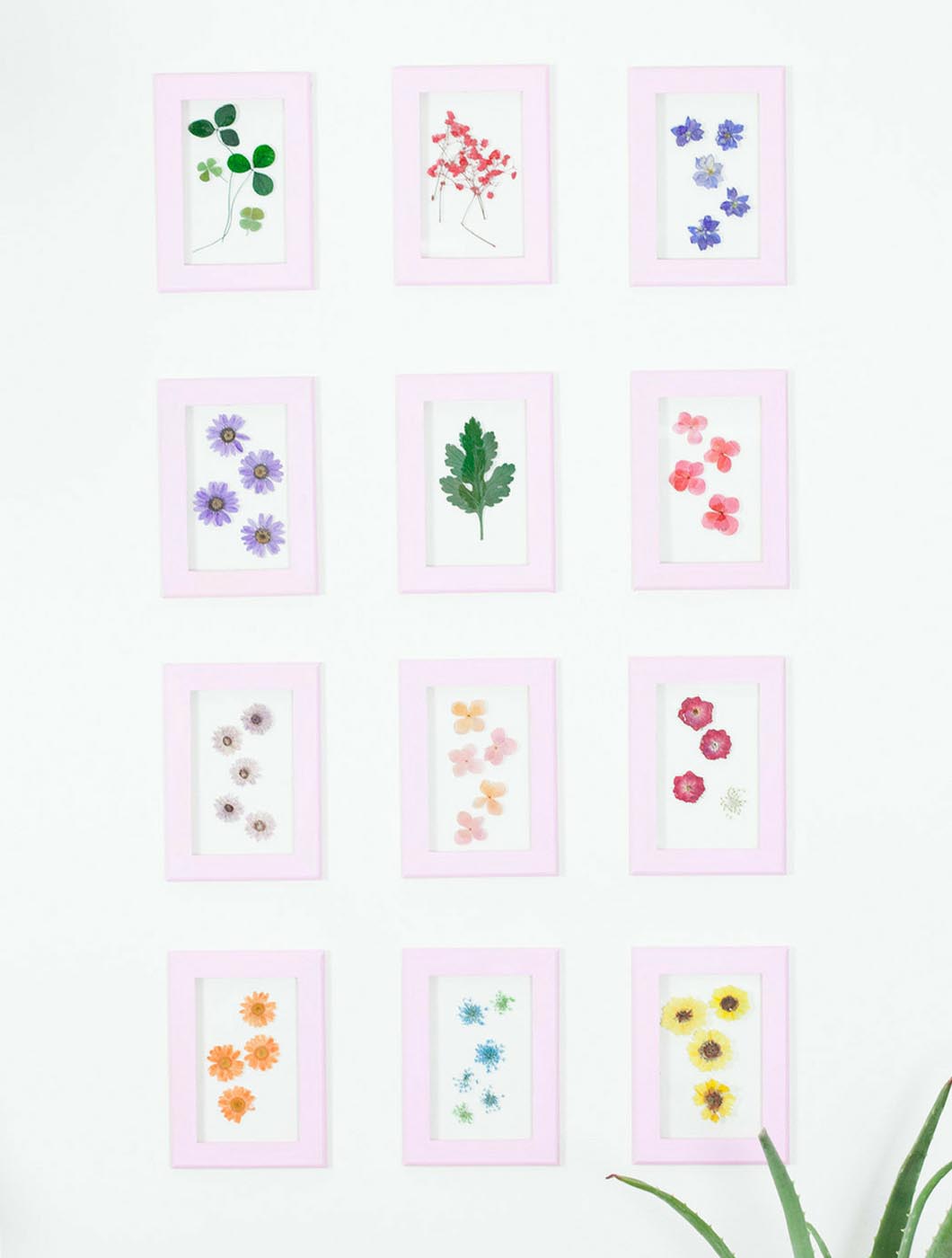 I hope you enjoy this DIY as much as I enjoyed creating it.
Photography – Lydia Johnston of Photography Hill
Bar Cart Products – Oriental Trading
Happy Partying!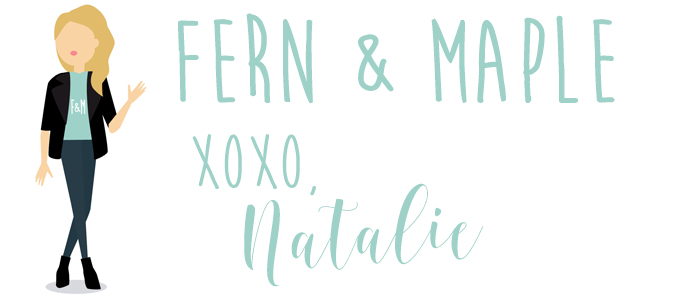 PIN FOR LATER: