We recently hosted a pirate party for my daughter Parker. Not only is "Captain" Parker a pirate fan, she's also a huge fan of arts and crafts. For this birthday party she wanted to share her favorite crafts with her friends, each of which revolve around the sea and a Pirate's life.
The first craft we started with was sand art. This is a great craft for kids and they get to keep the sand art that they make. A fun memento from the party.
I did NOT receive compensation for this post. I did receive the product to review. All ideas and any opinions expressed here are my own. For further information on our disclosure policy please check out our disclosure page.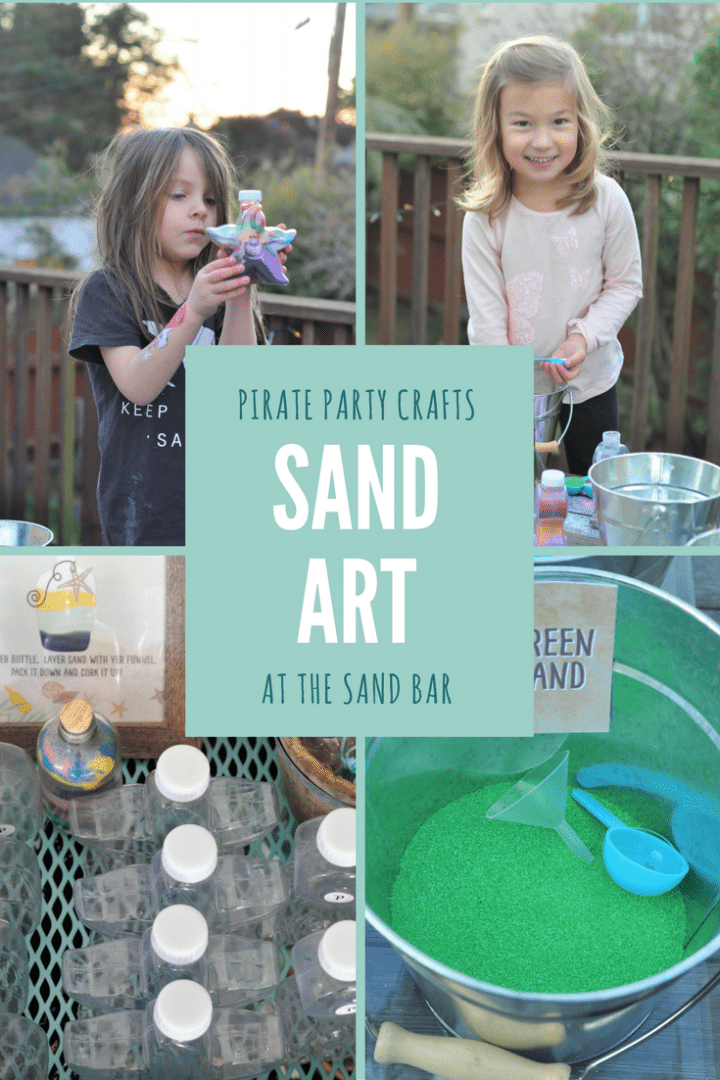 Sand art is a lot of fun. It involves taking bright colored sand and pouring the sand into a clear see through bottle or container. You pour one color and then use another and another. Using multiple colors gives a layered look so the bottle is full of brightly colored stripes.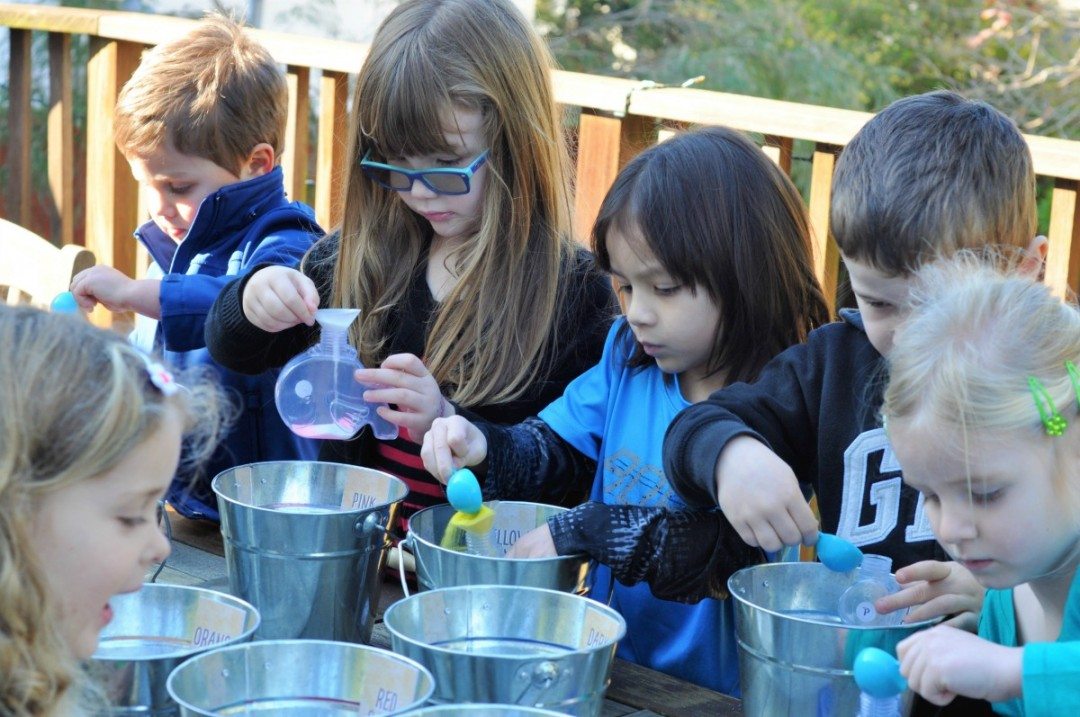 I was able to get everything I needed for this craft from Oriental Trading. With both boys and girls attending I wanted to have a selection of bottles or containers for them to choose from.
I was able to find a fun range of plastic bottles that were perfect for the Pirate theme, they were "under the sea creatures". There was an octopus, whale and starfish. I also found smaller shell's bottles that were necklaces. The girls loved these, they were able to fill them with pretty sand and wear them.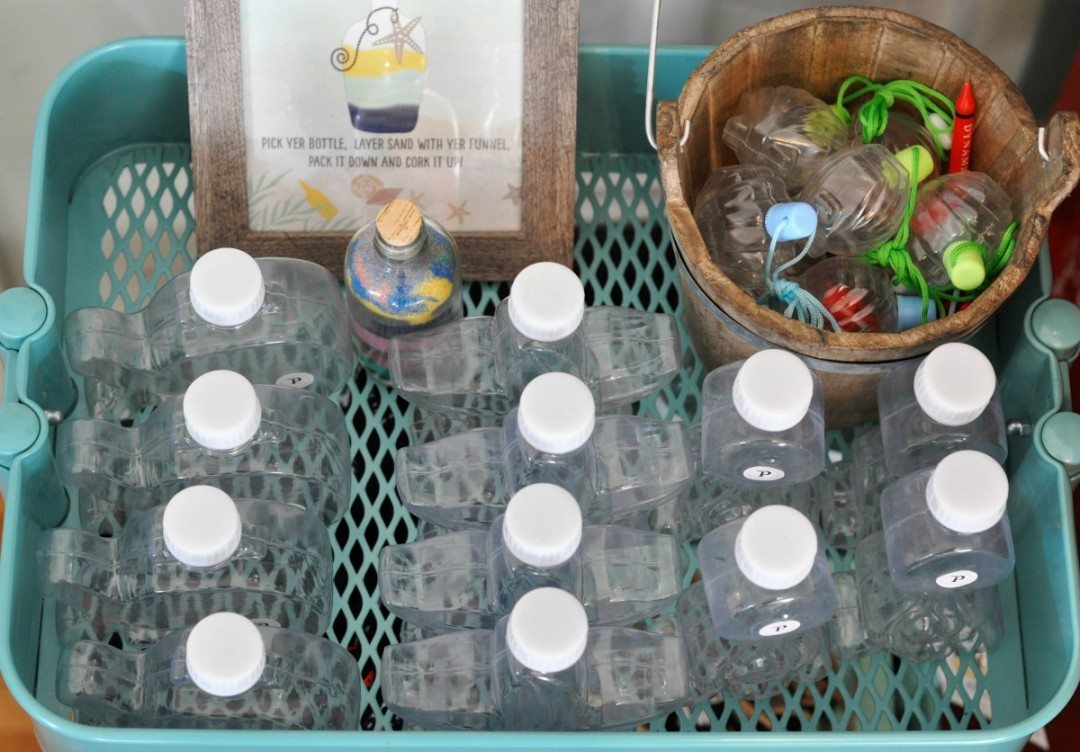 The bottles can also be personalized. I added a "P" logo sticker to represent "The Jolly Parker"! You could use any sticker that represents your theme.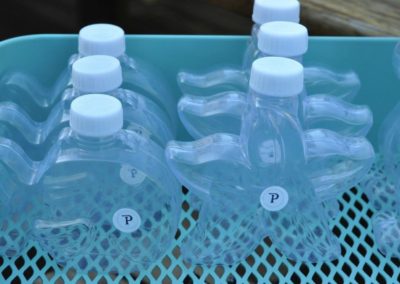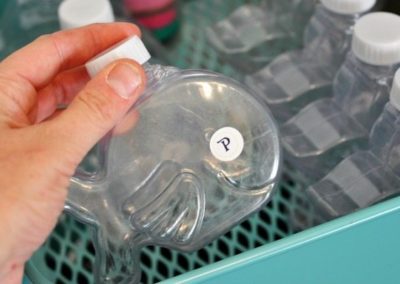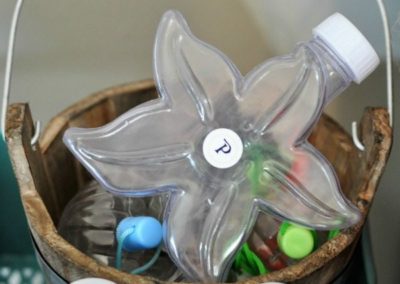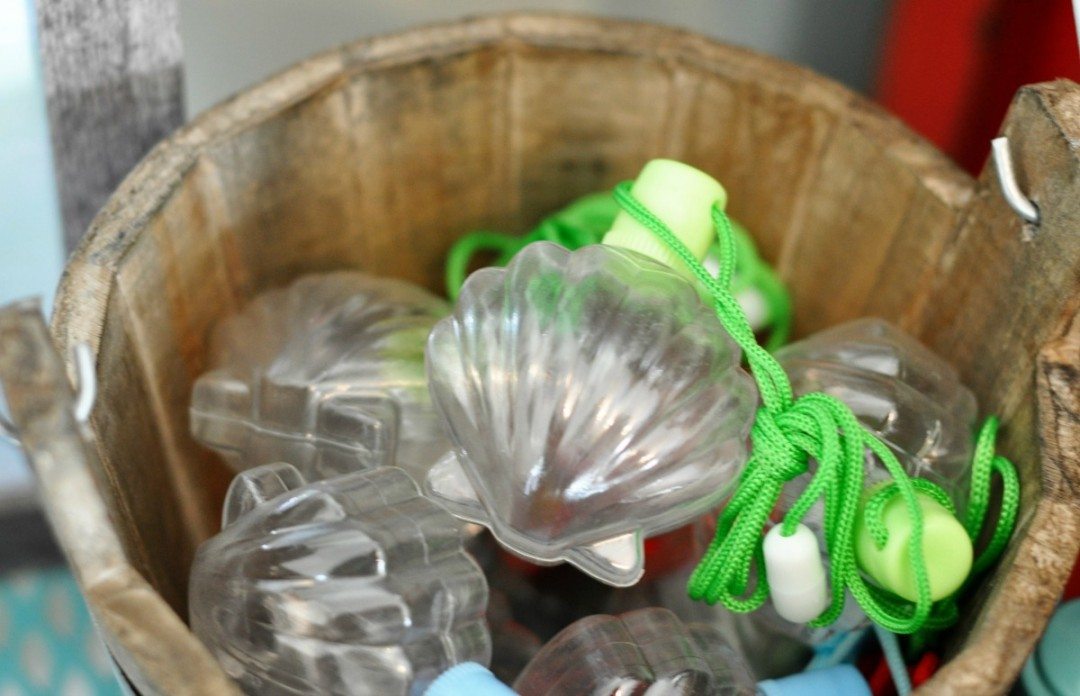 The bottles bought from Oriental Trading include a funnel to use to pour the sand into the bottles. I bought some extra though so that the children didn't have to wait to make the art. My wee one is not the most patient pirate! It's also handy to have spoons on hand to get the sand from the bucket into the funnel (the funnel goes into the bottle opening).
Then of course you need sand, lots of it! There is a great mixed pack of sand available, this is what I got and the bottles are the perfect size. If this isn't what you are looking for they do have a rainbow mixed pack or you can buy colors individually.
The kids can pour the sand directly from these containers, or you can get the easy shake containers. I decided to use tin pails and put each color into a pail. It gave the look and feel of a pirate ship's buckets of slosh! My husband laughed at me putting color labels on the buckets but I thought it was a good opportunity for the kids to learn the words for colors, they are only 5, plus they looked cute! Ha ha
Oh, one important note – it WILL get messy, so you may want to do this craft outdoors; or have a really good vacuum cleaner ready!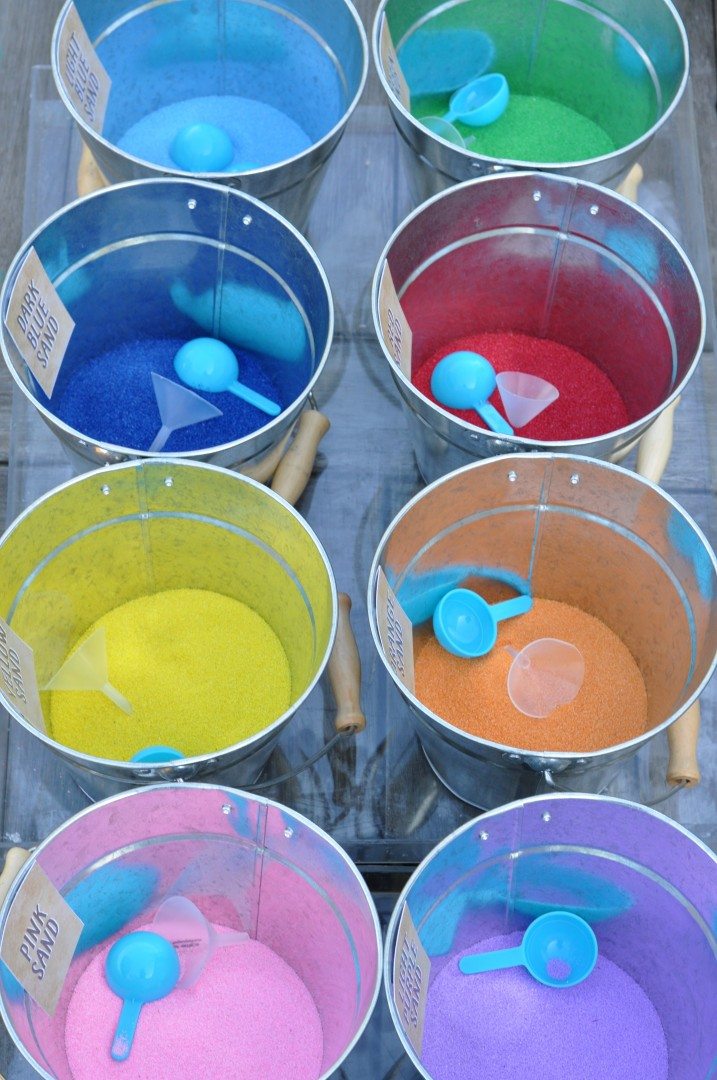 Setting up the sand art station was the most fun (for me)! I put the buckets on clear acrylic trays, this was an attempt to catch some of the stray sand but hey, twelve 5 year old kids, this was never going to work! I kept the mess to a minimum by making it an outside activity.
They had lots of space and plenty of sand and bottles to fill.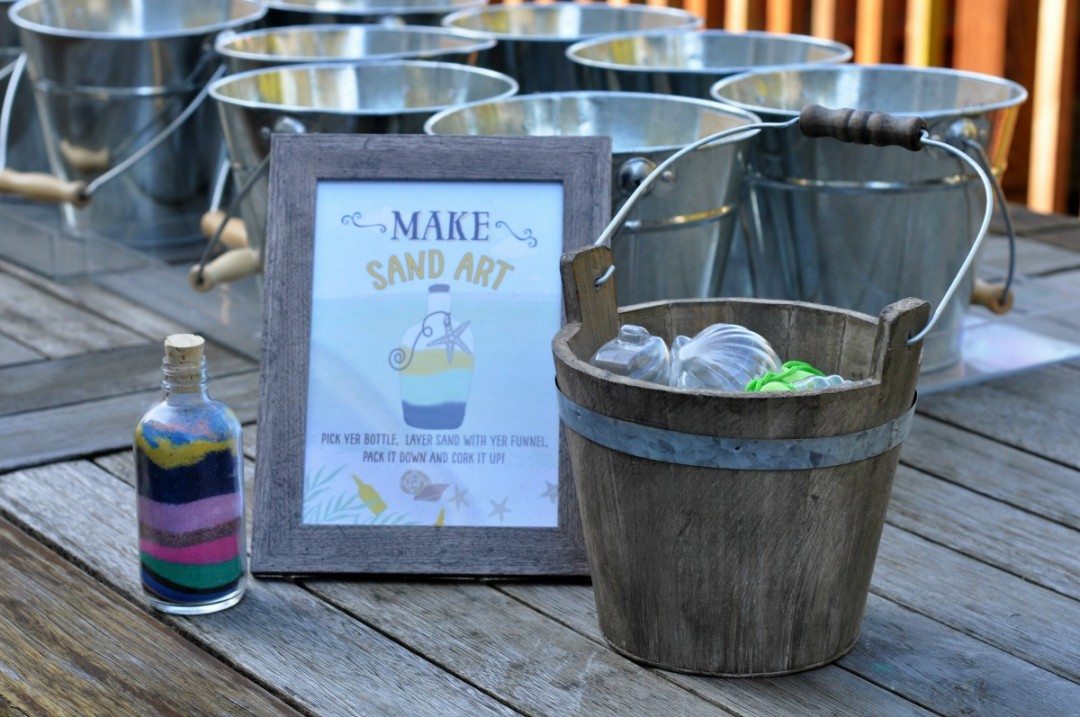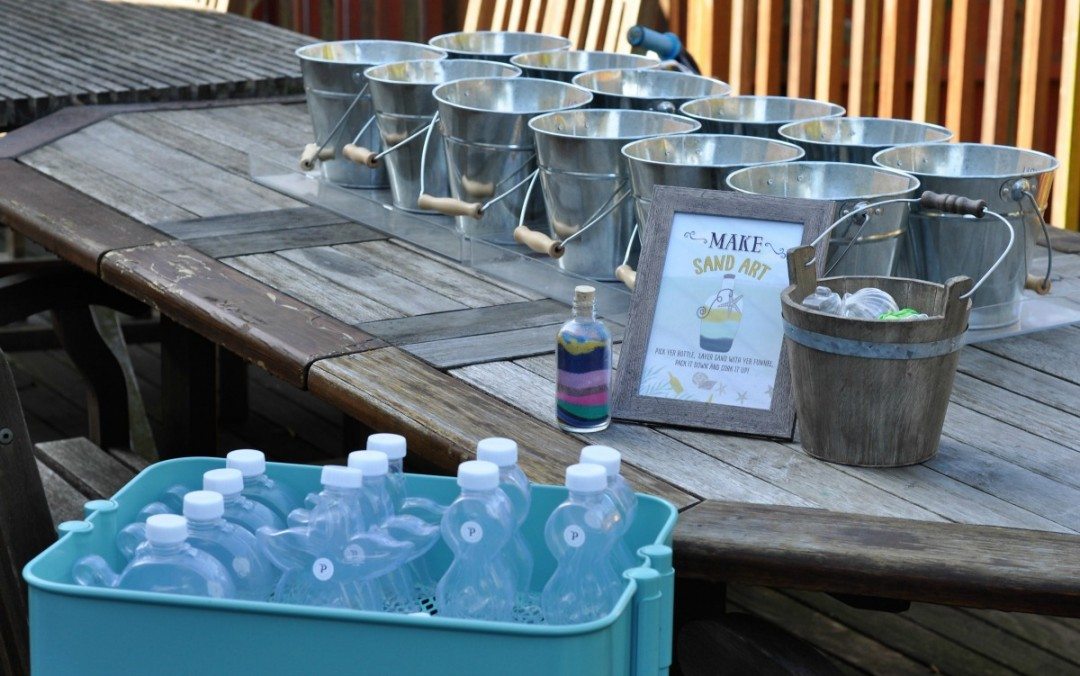 Then we let them go for it! At this age they do need a little guidance. Explaining they need to pack the sand tight (encouraging them to tap it lightly to settle the sand and add another layer before finishing to get it as full as possible), so that they don't lose the layers if the bottle isn't upright.
If they wanted to just do one color they did that too. I loved watching them get creative in the way they wanted.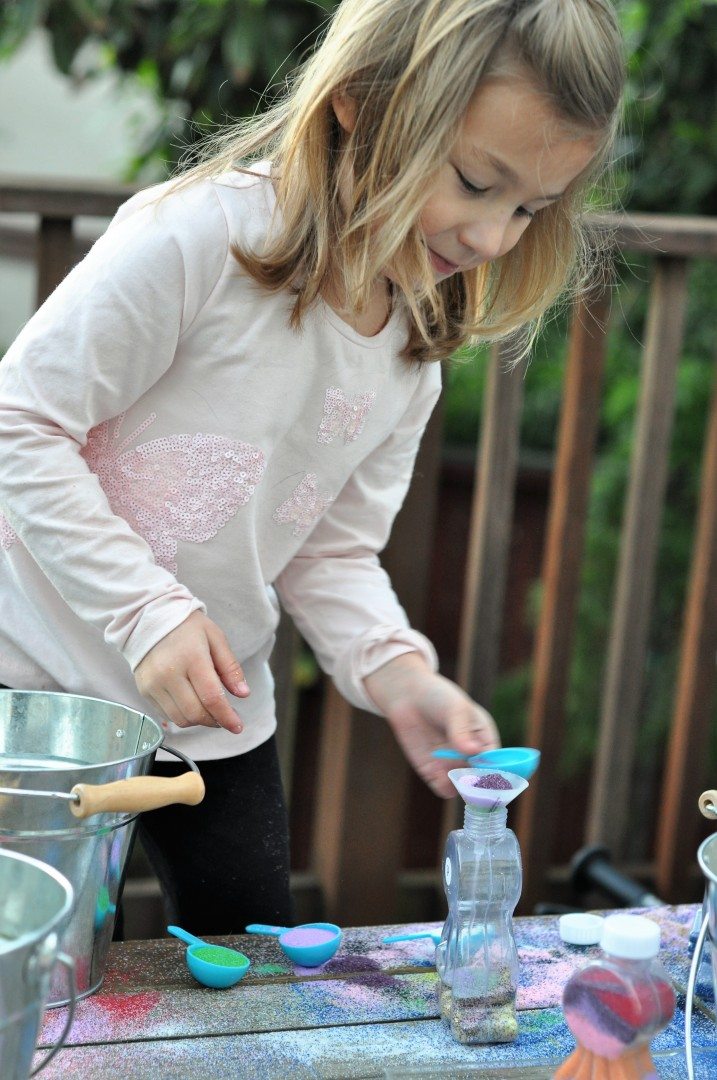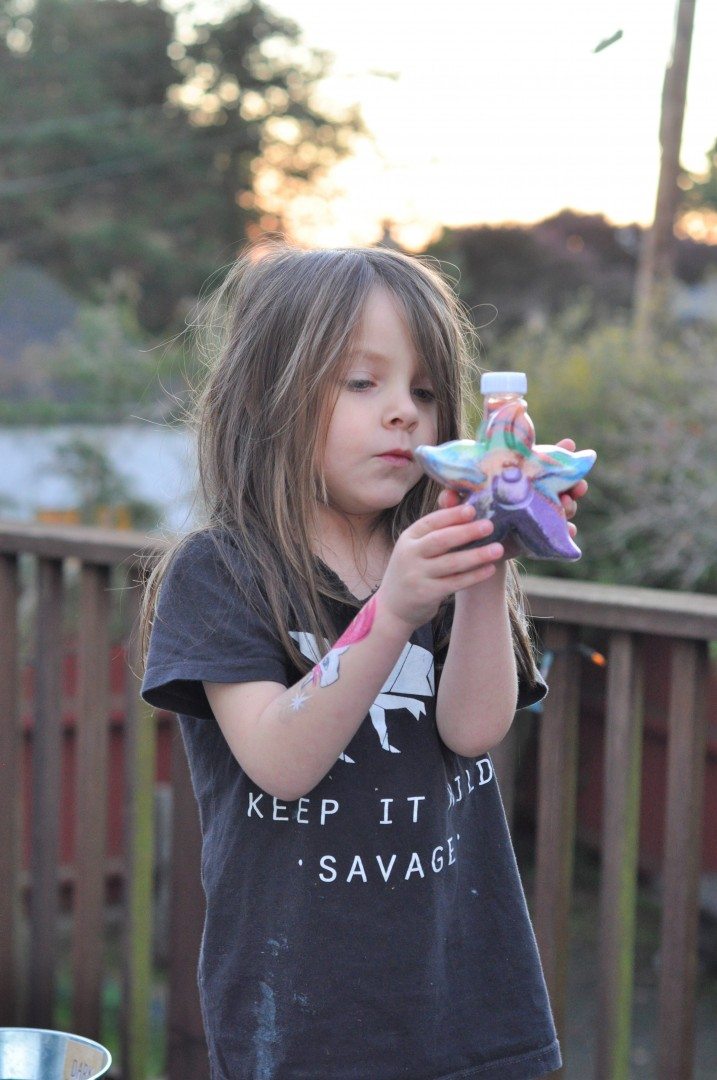 Once the kids had finished their sand art it was off to walk the plank!
Check out other fun pirate crafts coming to the blog soon.
Arghhhh (the picture below of of my daughter giving you her very best Arghhh!) x