When I was a kid pins were super popular, I still have a few of my favorites.  Later in life I loved visiting Disneyland and discovering the tradition of pin trading.  Now Disney pins are my jam (!!) and I've introduced my kids to them too.  We haven't had a chance to get to Disney for quite some time, and we've missed the trading experience.  So, when I spotted a bulk pin assortment for celebrating July 4th or Memorial Day, I thought it would be fun to do some patriotic pin trading with family and friends!  The kids loved it! Here is how you can set up the perfect pin trading stand and create custom lanyards for the kids to wear & collect their pins on.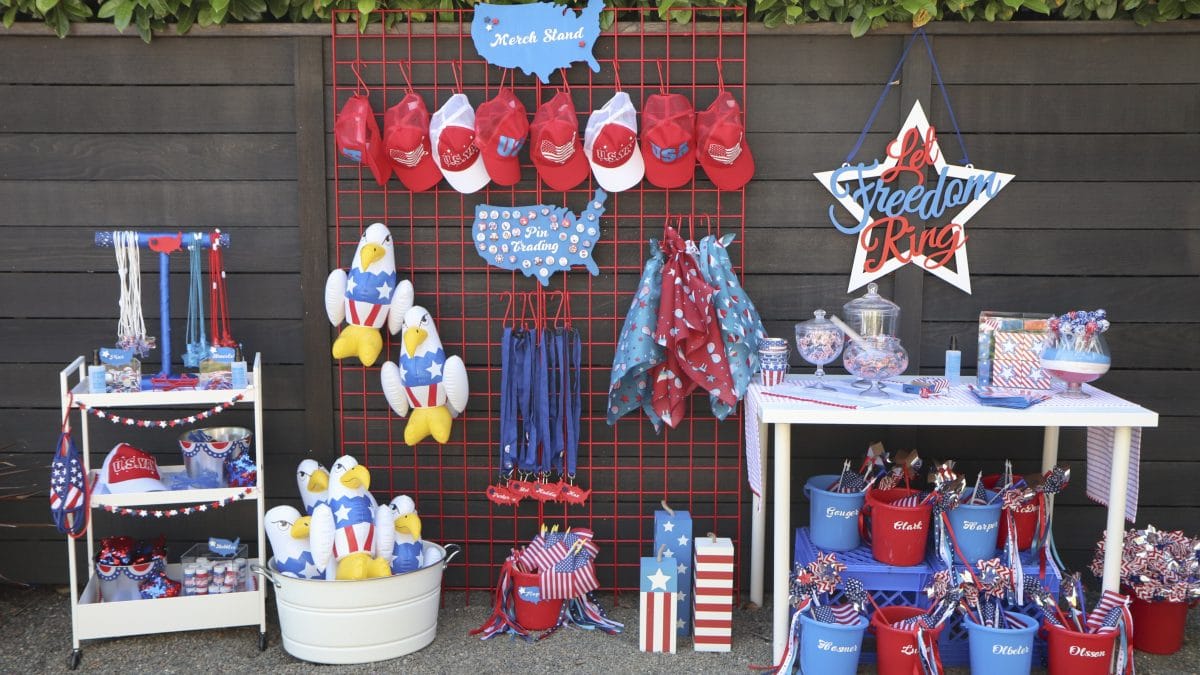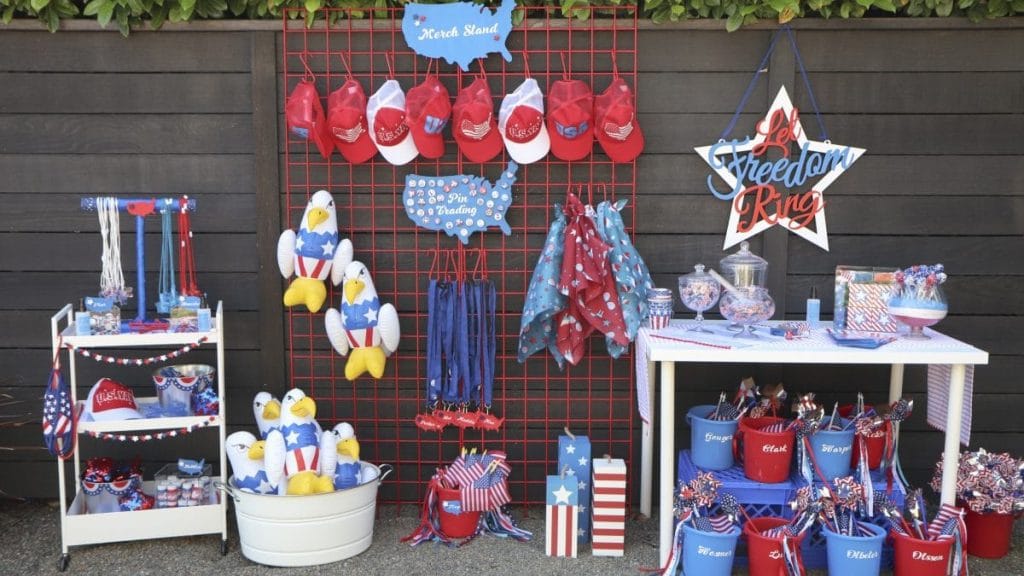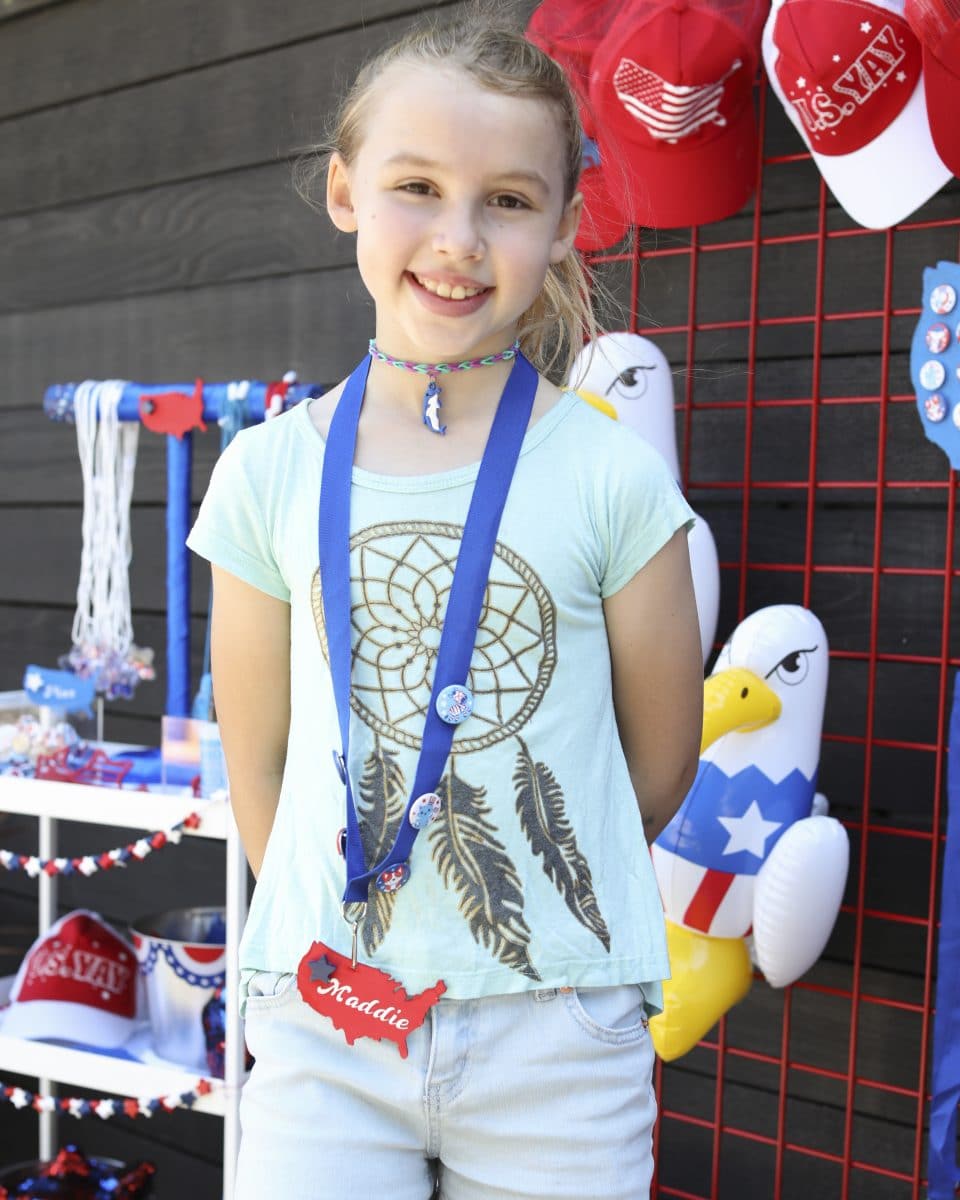 As an OTC blogger, I received compensation and/or products in exchange for my styling and crafting services. As always, all project ideas and any opinions expressed here are my own.  For further information on our disclosure policy please check out our disclosure page.
How to Create a Patriotic Pin Trading Station
Materials
Glue Dots
Step One
First, I used a wooden USA sign as a template and traced it onto a Cork Panel.  Then I cut the panel out.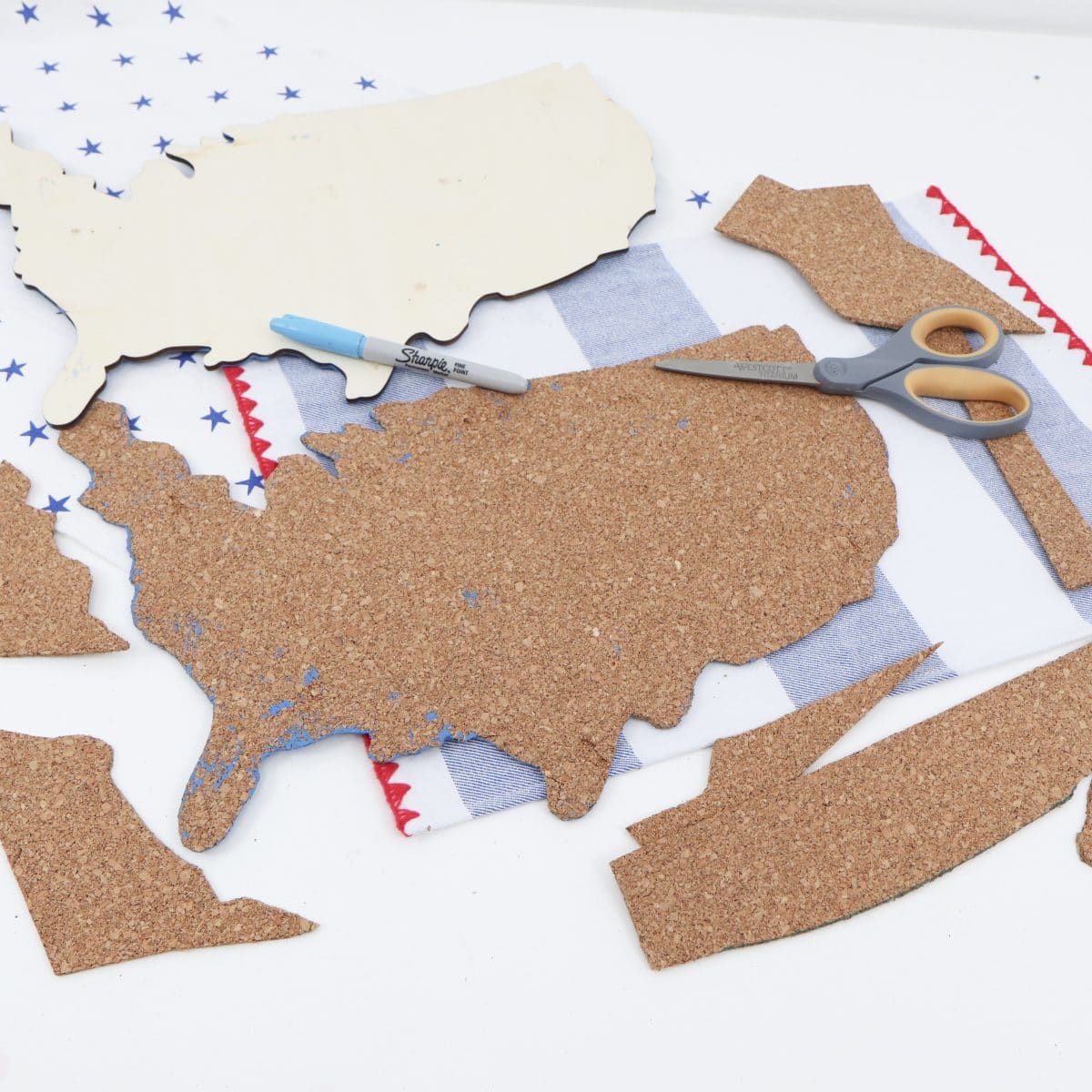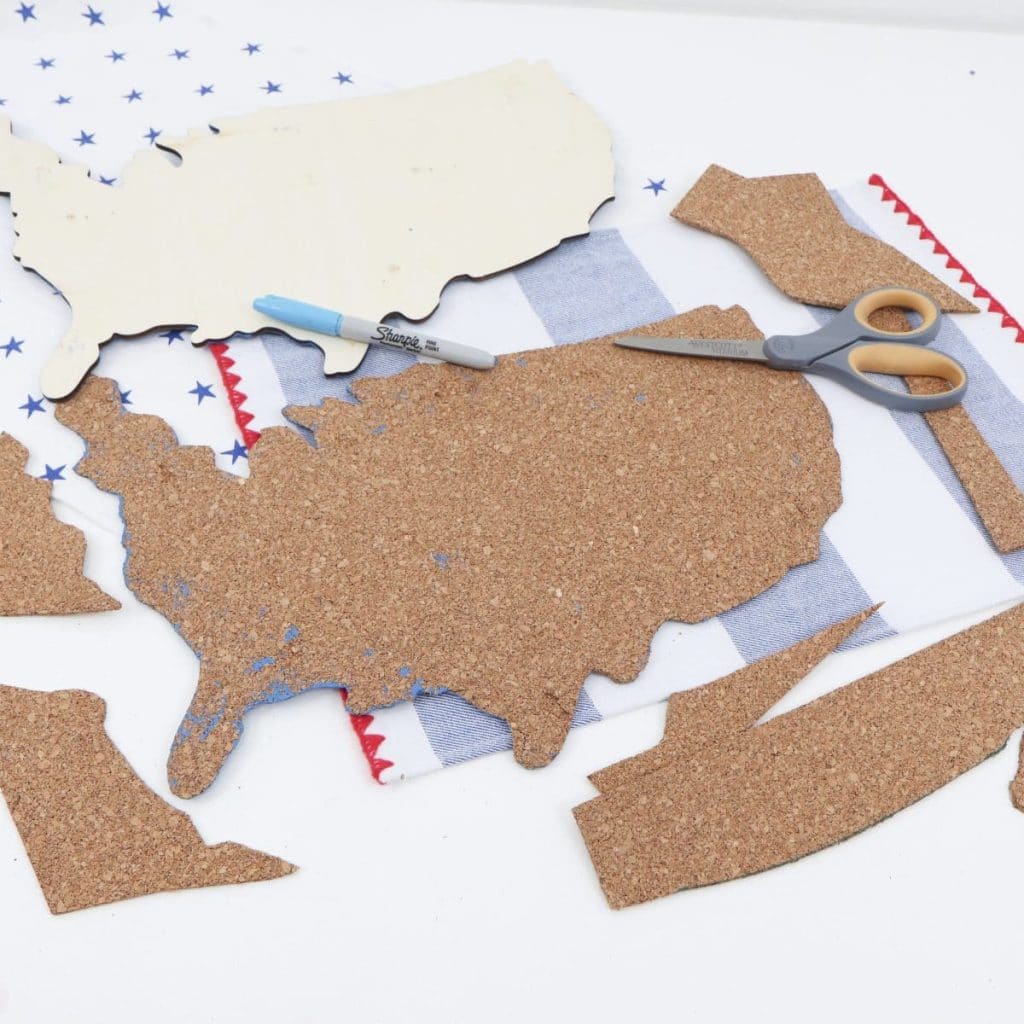 Step Two
Then I painted the cork USA a bright popping blue.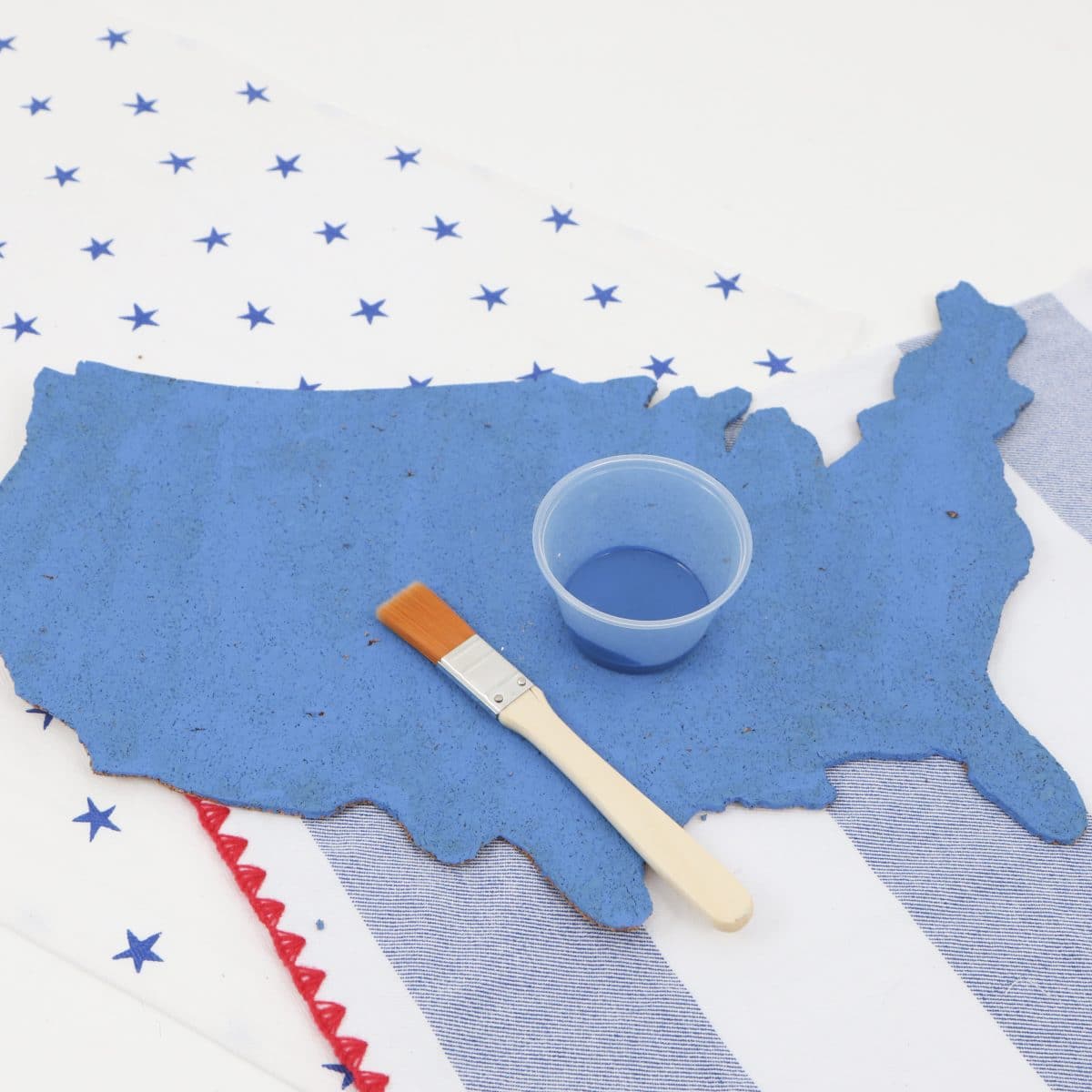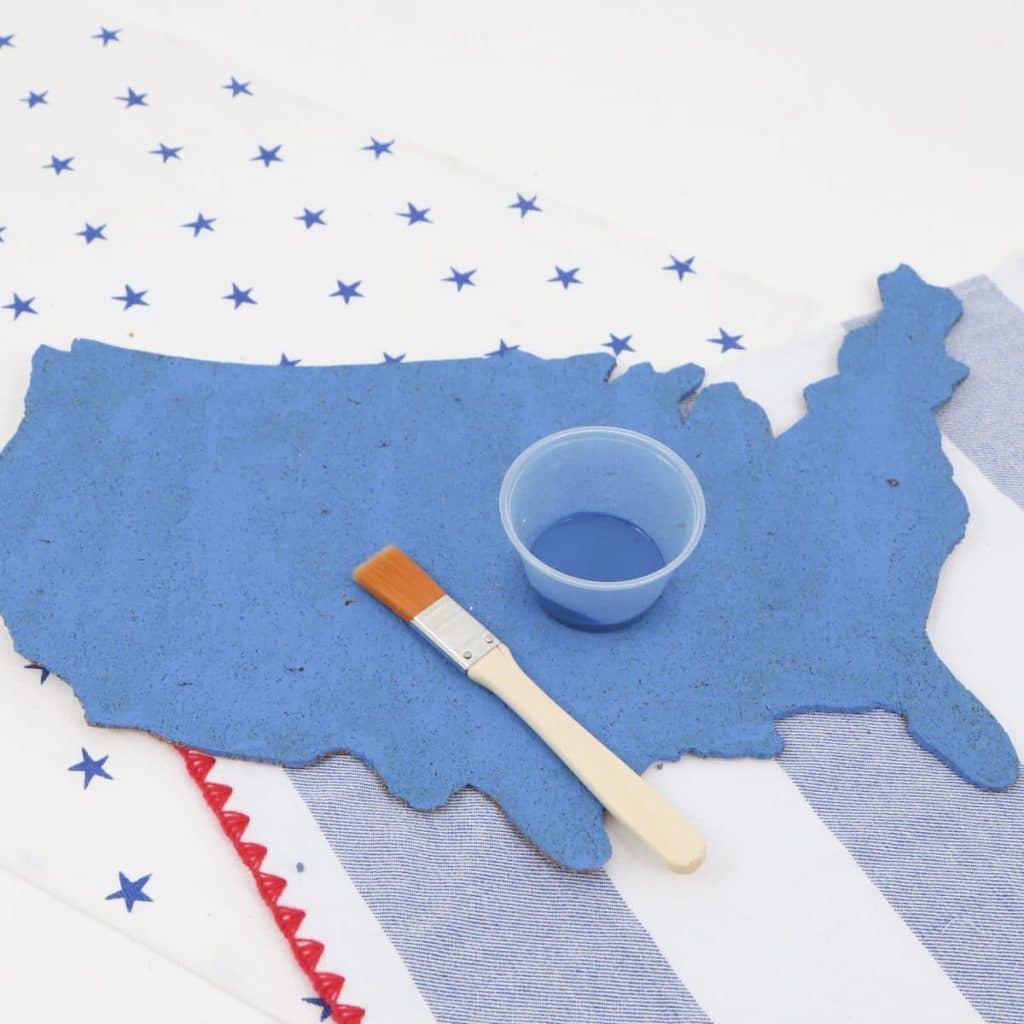 Step Three
Next, I cut out the words "Pin Trading" in white vinyl using my Cricut and applied them to the painted cork.  Alternatively, use a chalk pen to write the words directly onto the cork.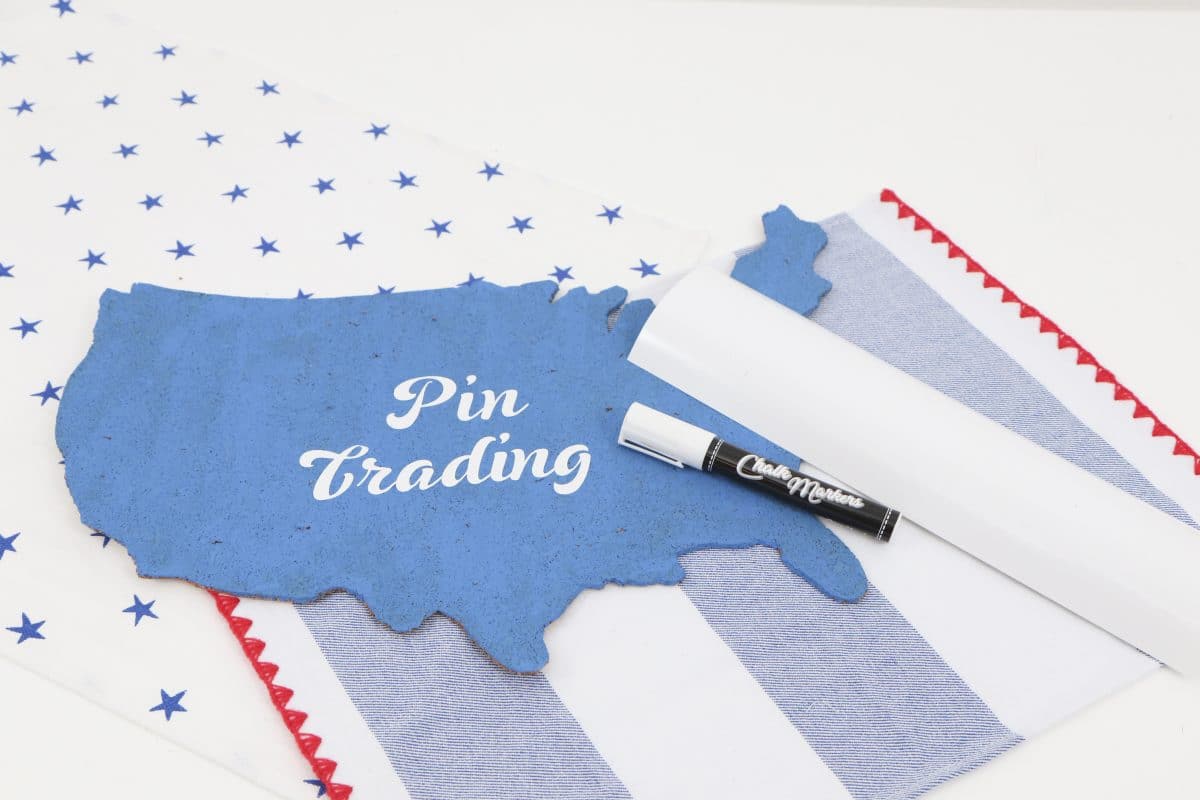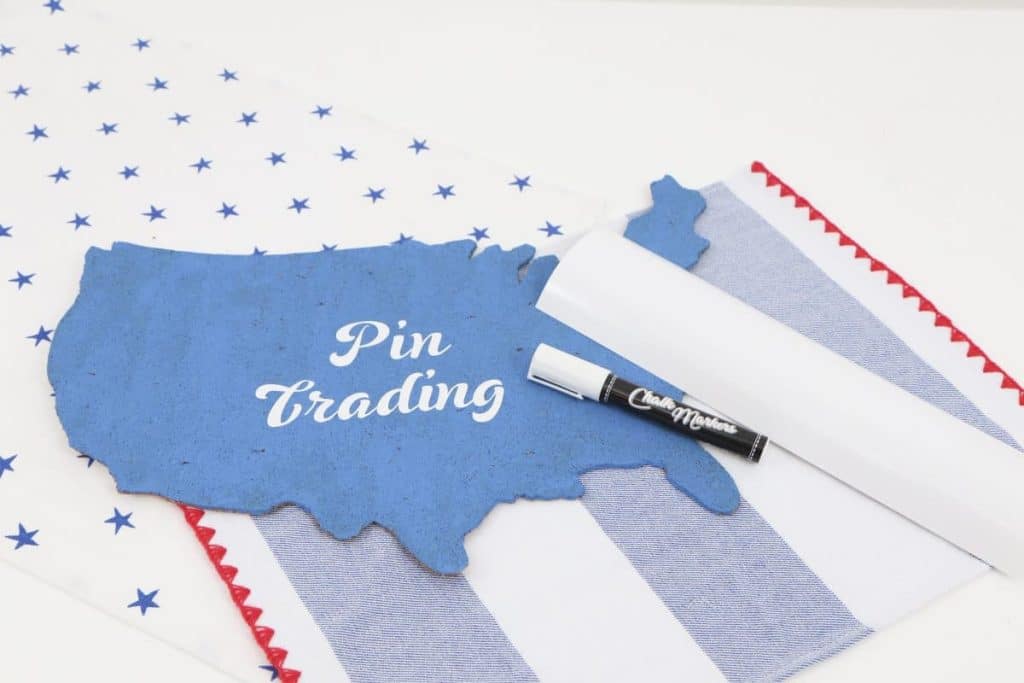 Step Four
Then I added a selection of pins to the cork to show the kids the pins that were available for them to trade with.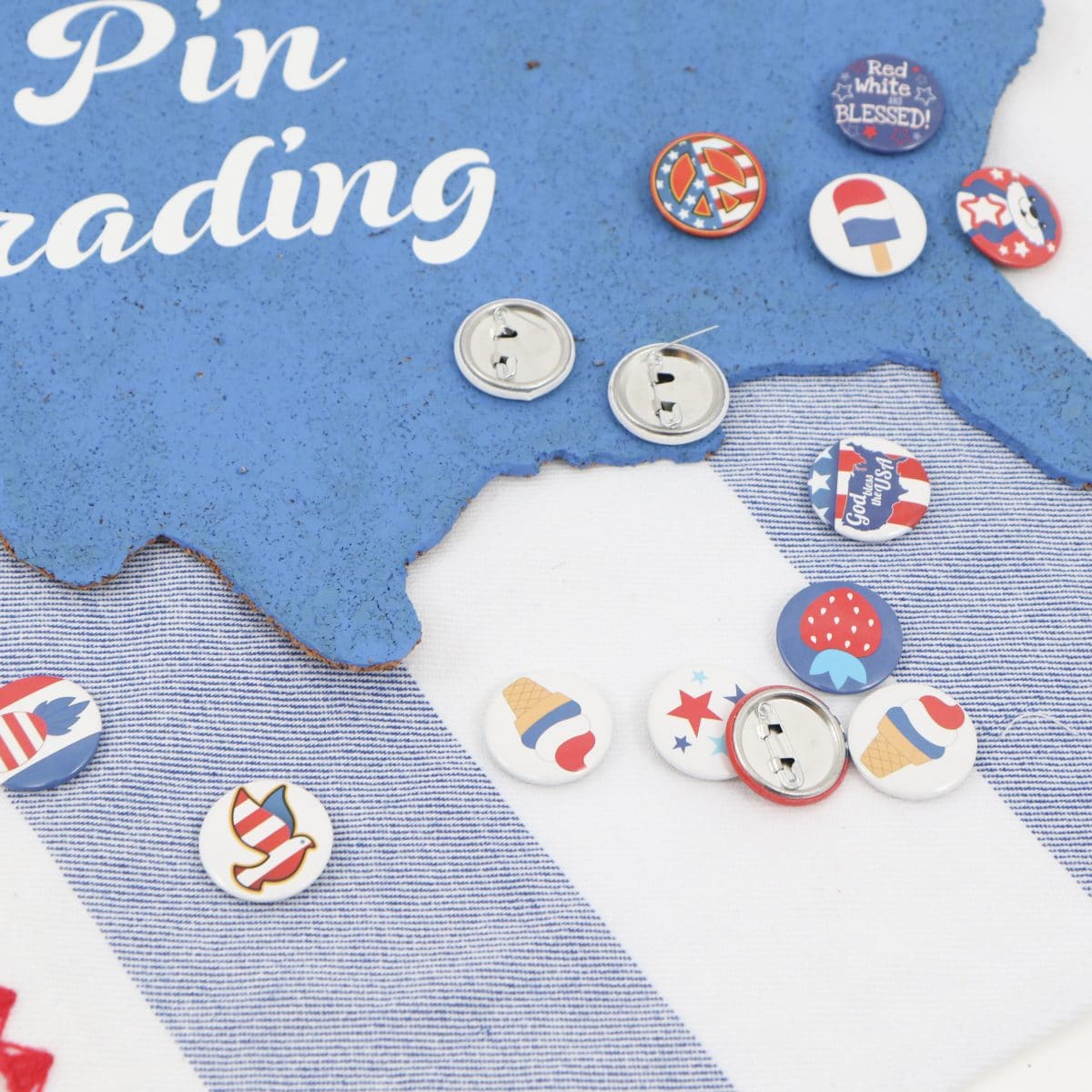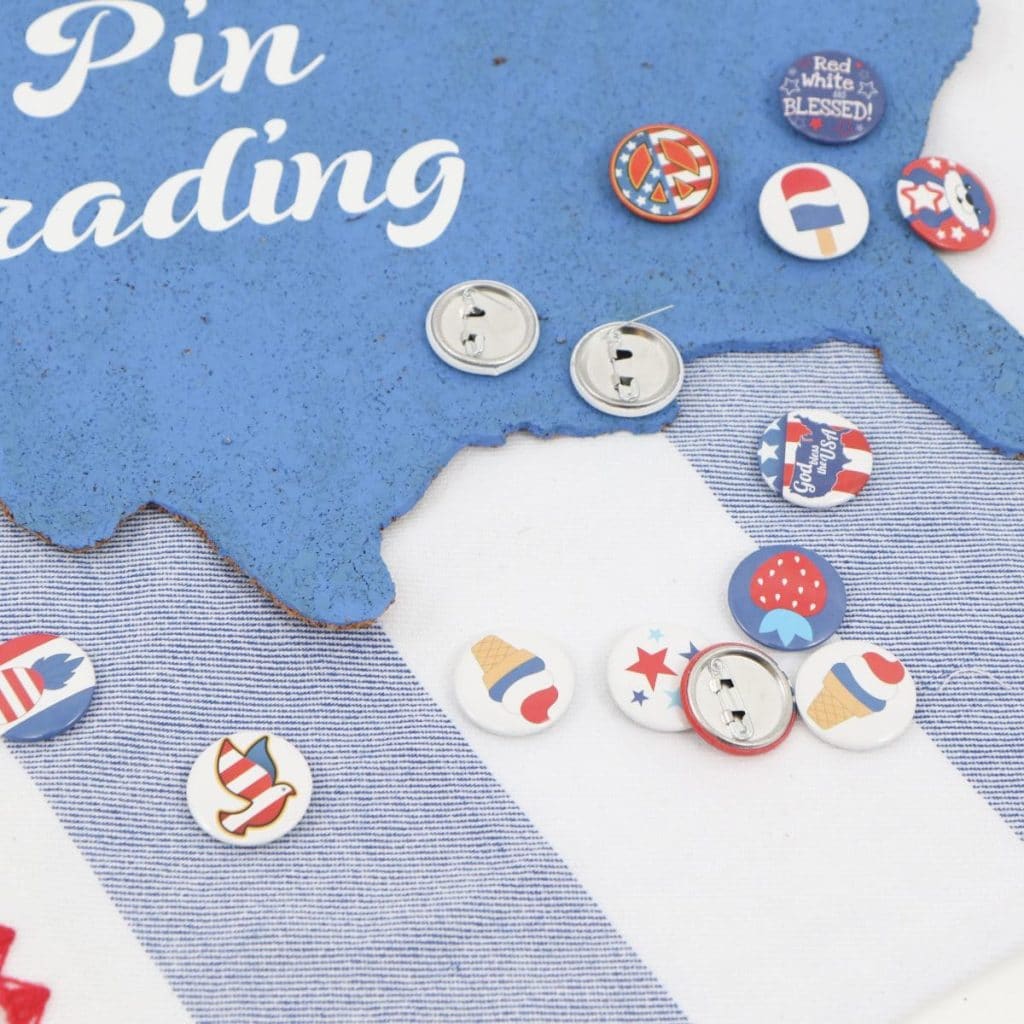 Step Five
Next, I painted smaller wooden USA shapes a bright red to create name tags for the lanyards.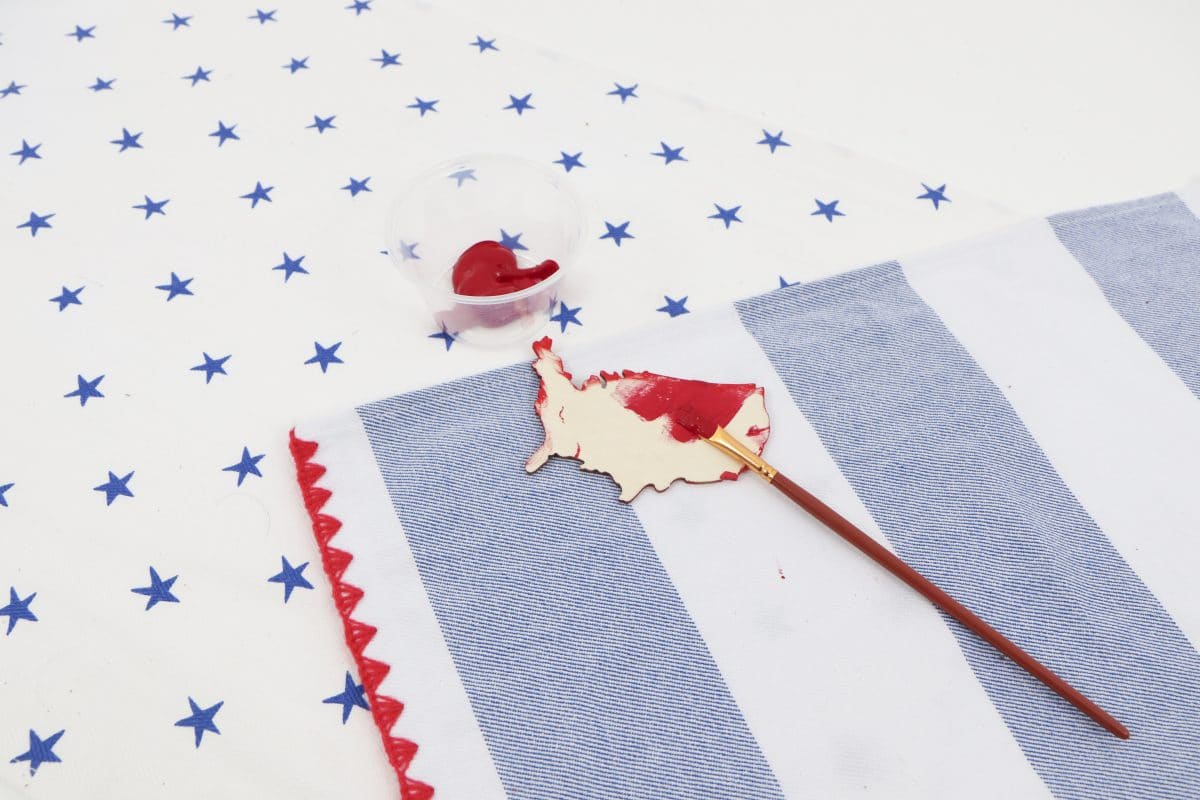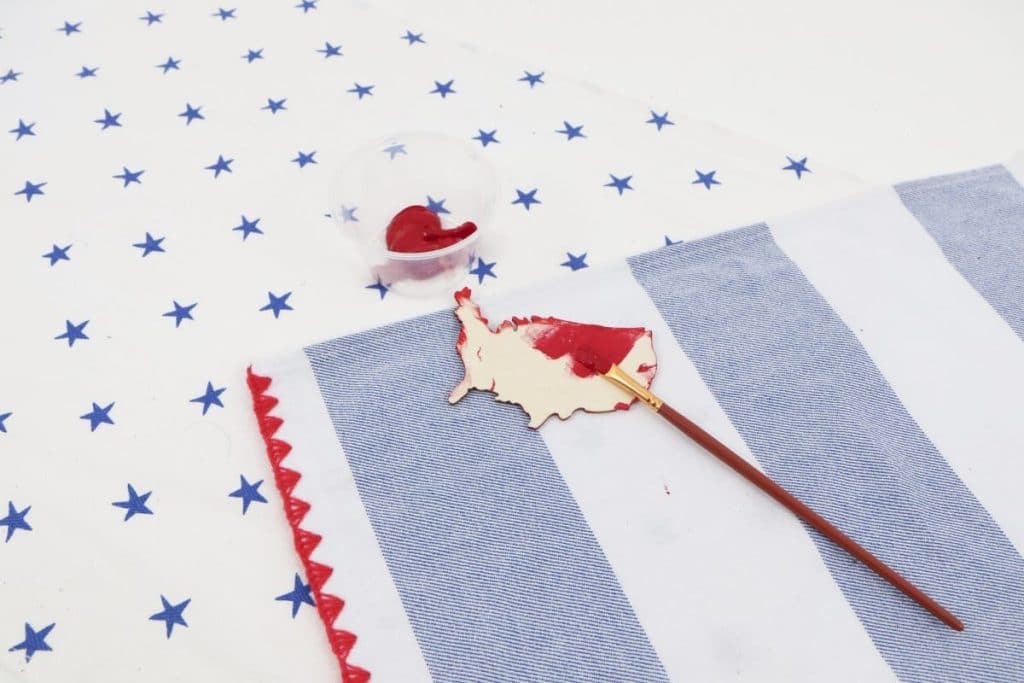 Step Six
Then I added a wooden star bead using a glue dot.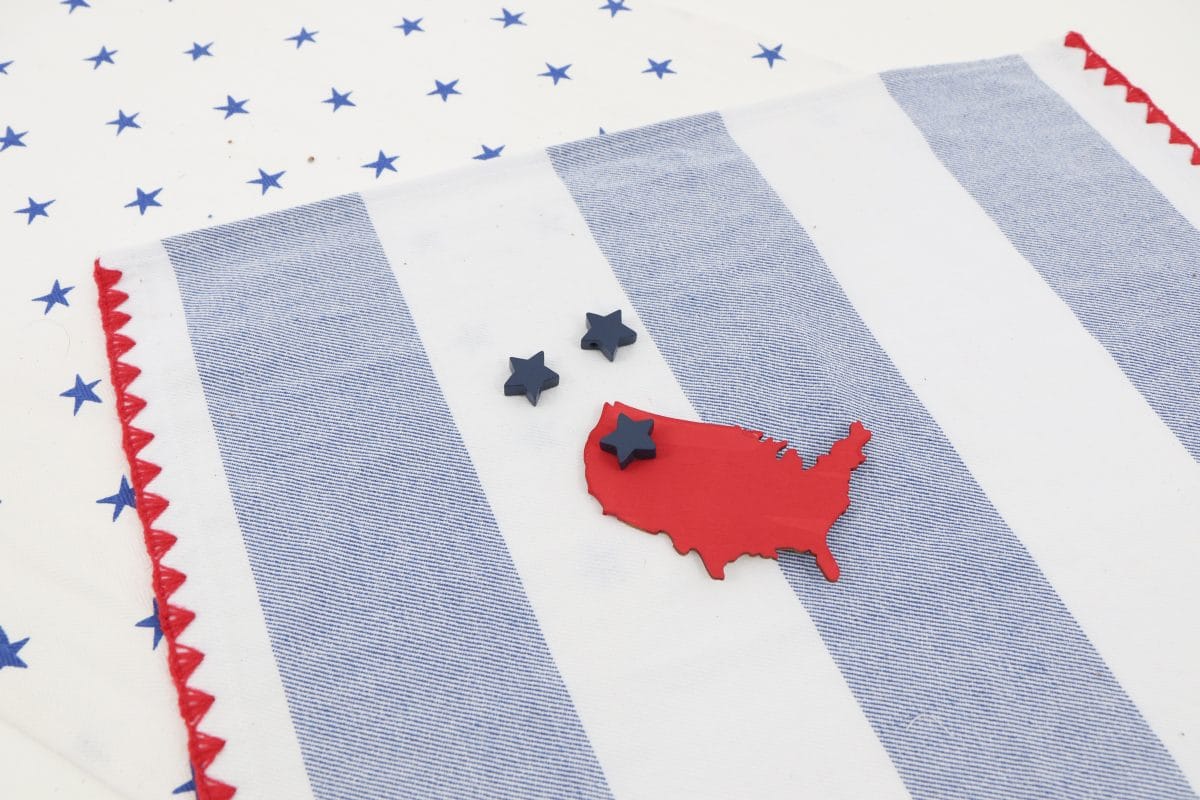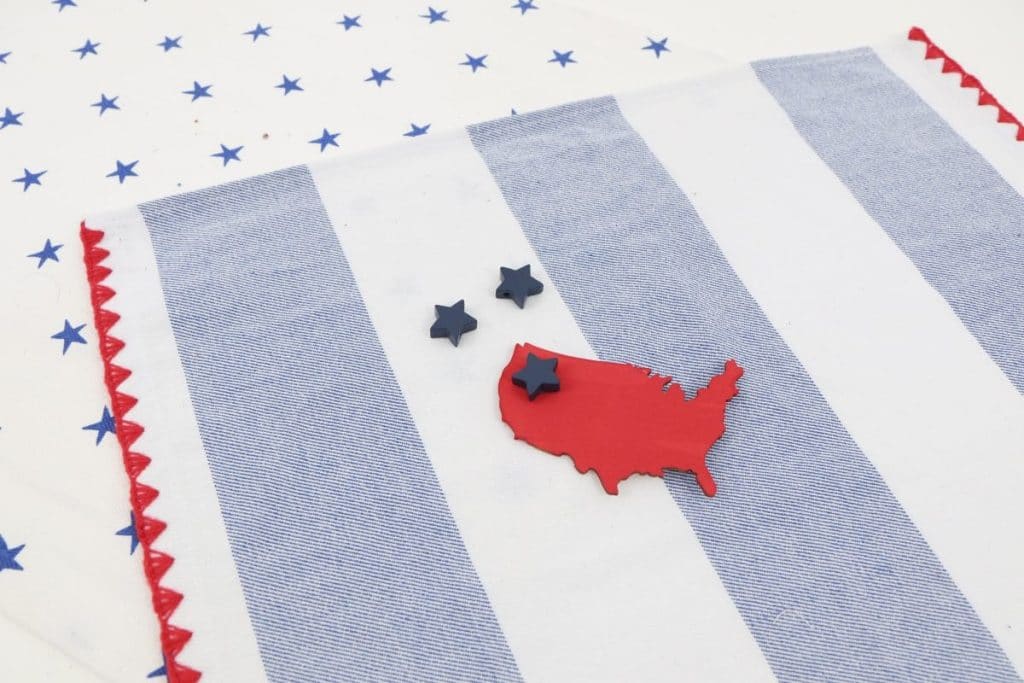 Step Seven
Next, I personalized them by adding each childs name using vinyl (a chalk marker will also work) and made a small hole at the top of each shape using my Cricut weeder (any sharp / pointed tool will work).  Then I put hooked the shape onto the lanyard.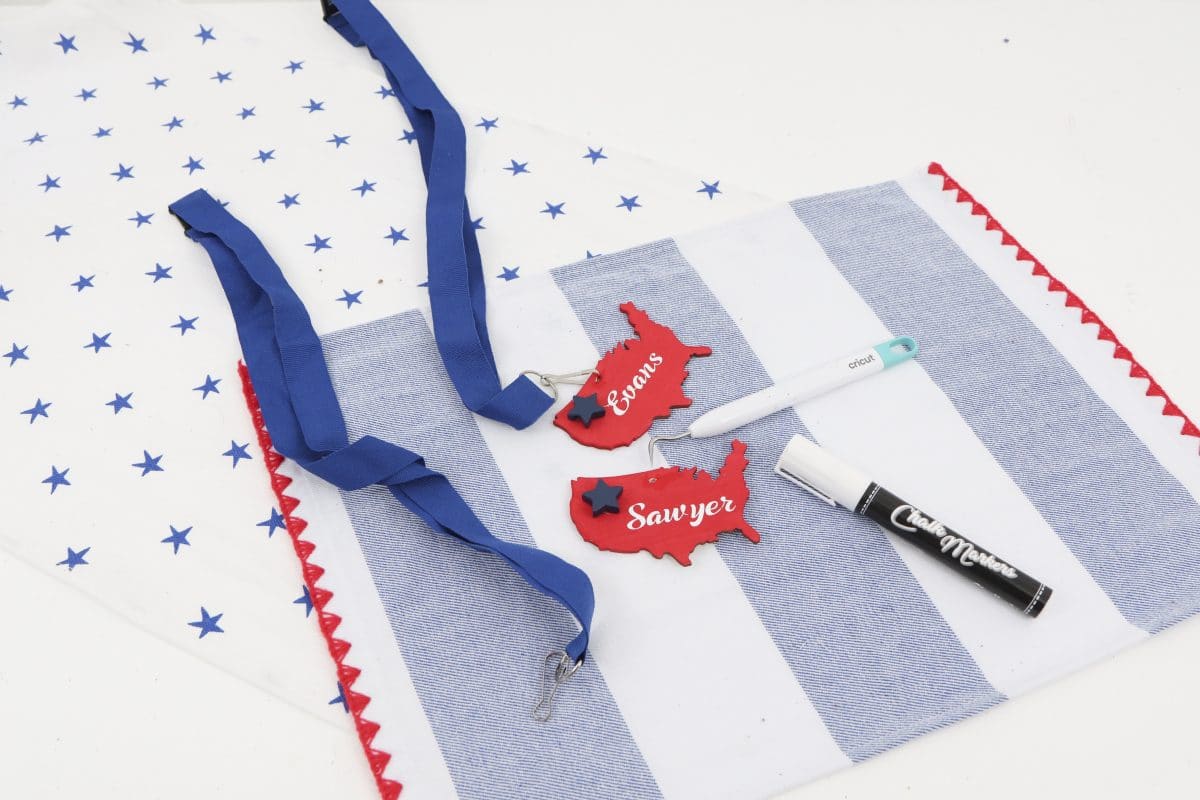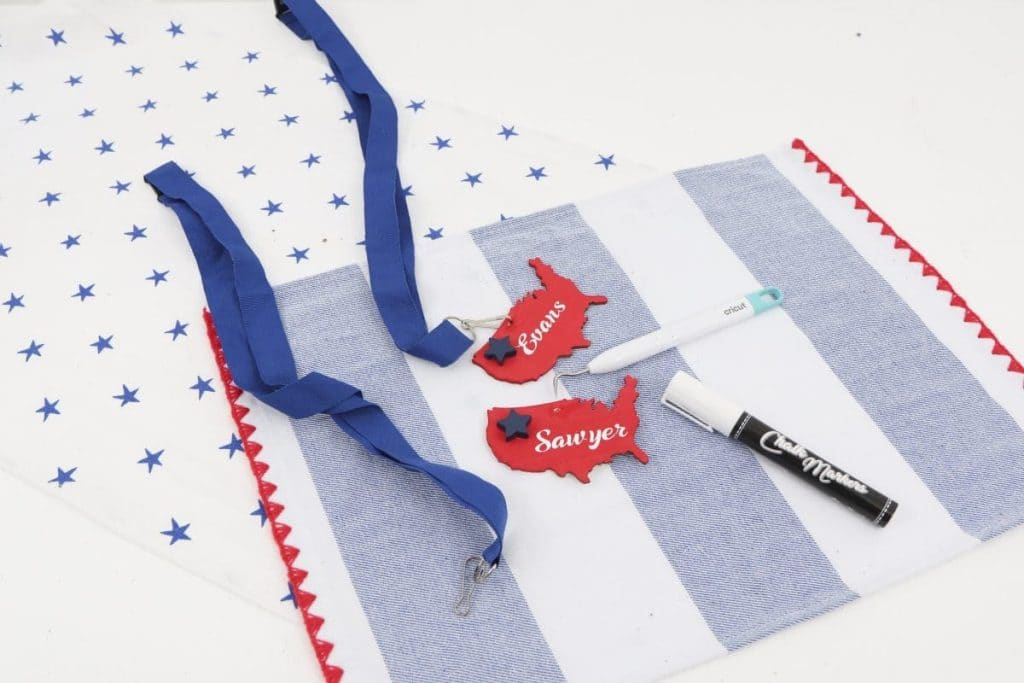 Step Eight
Next, I painted another small USA shape blue, added a star bead and the word "pins" to the shape to create a label.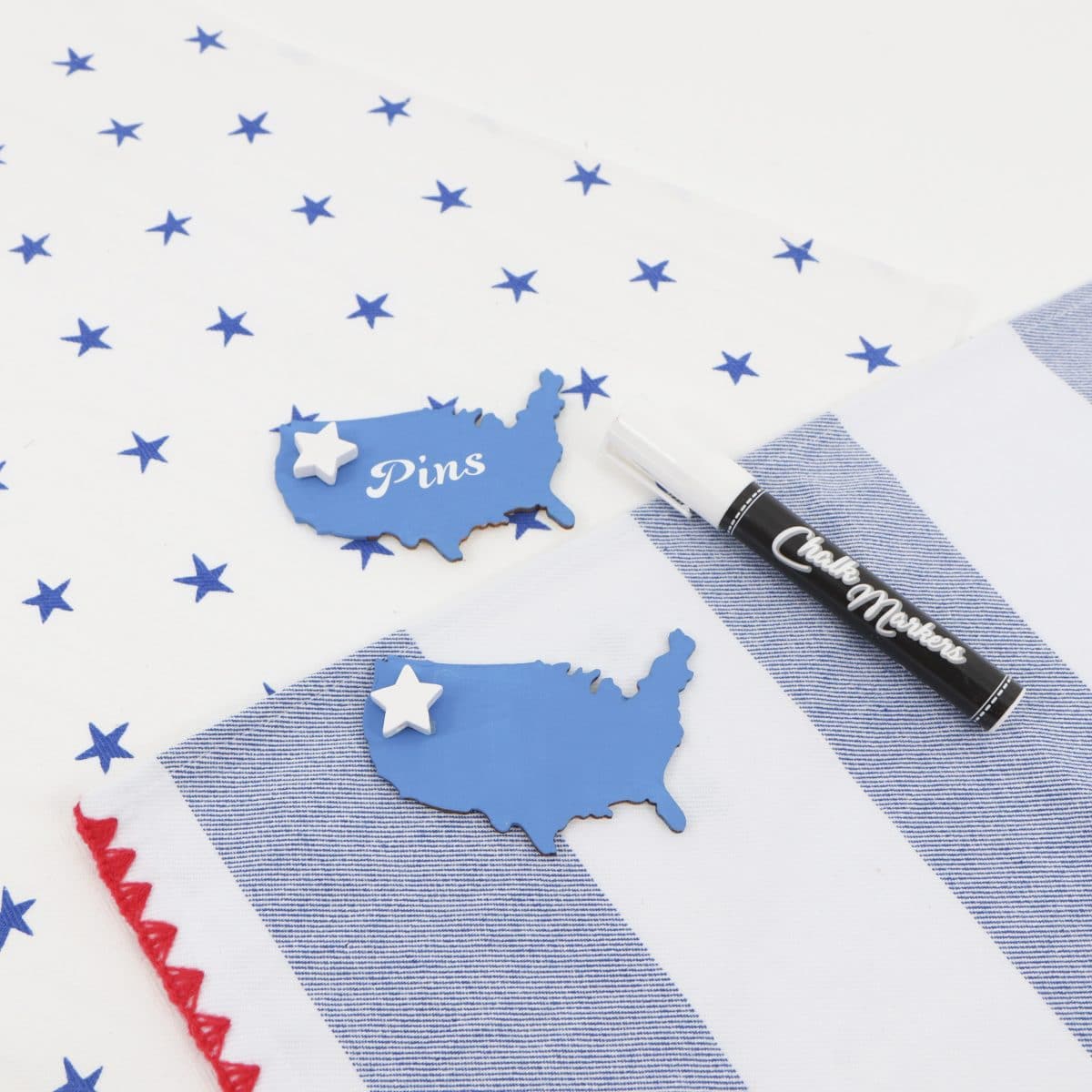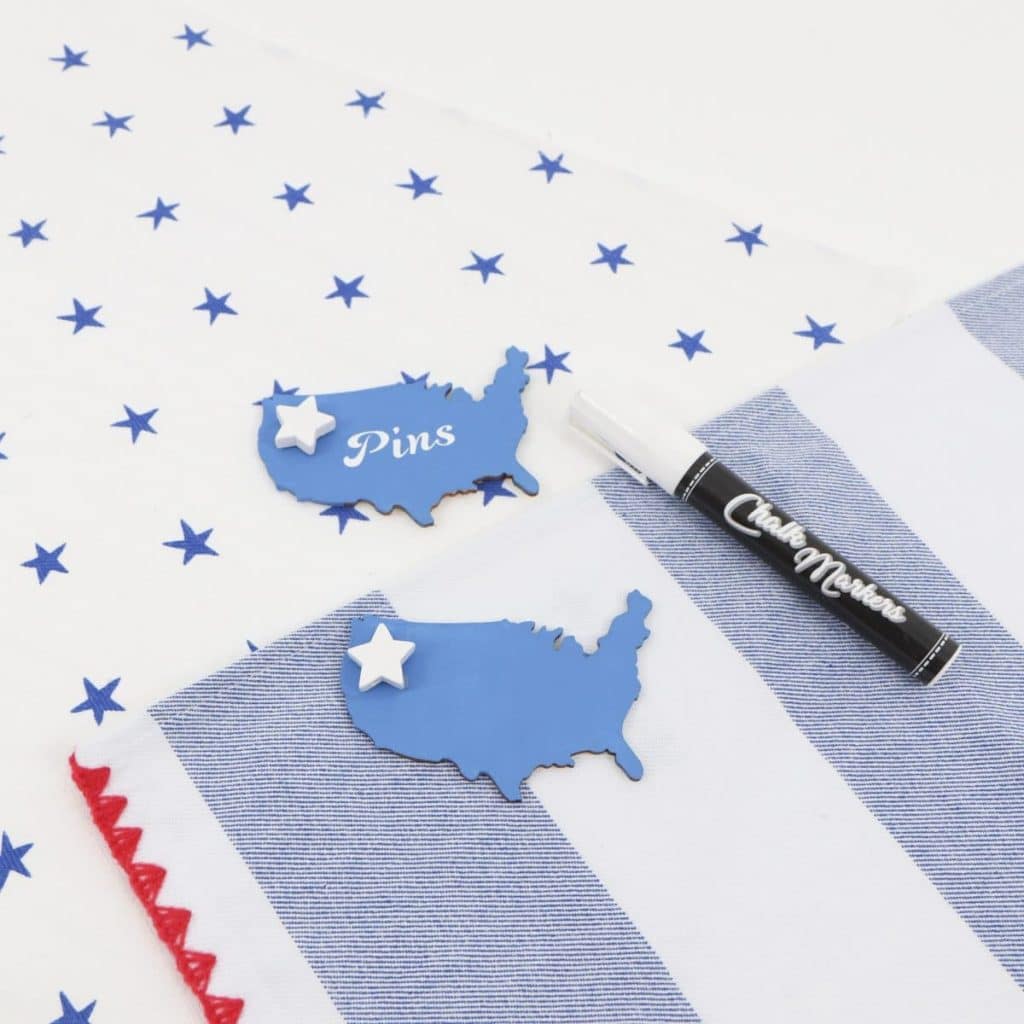 Step Nine
I added the label to a box of the pins that the kids could choose from. We gave them each 10 random pins to start them off as they arrived and then let them trade to get  their favorite set.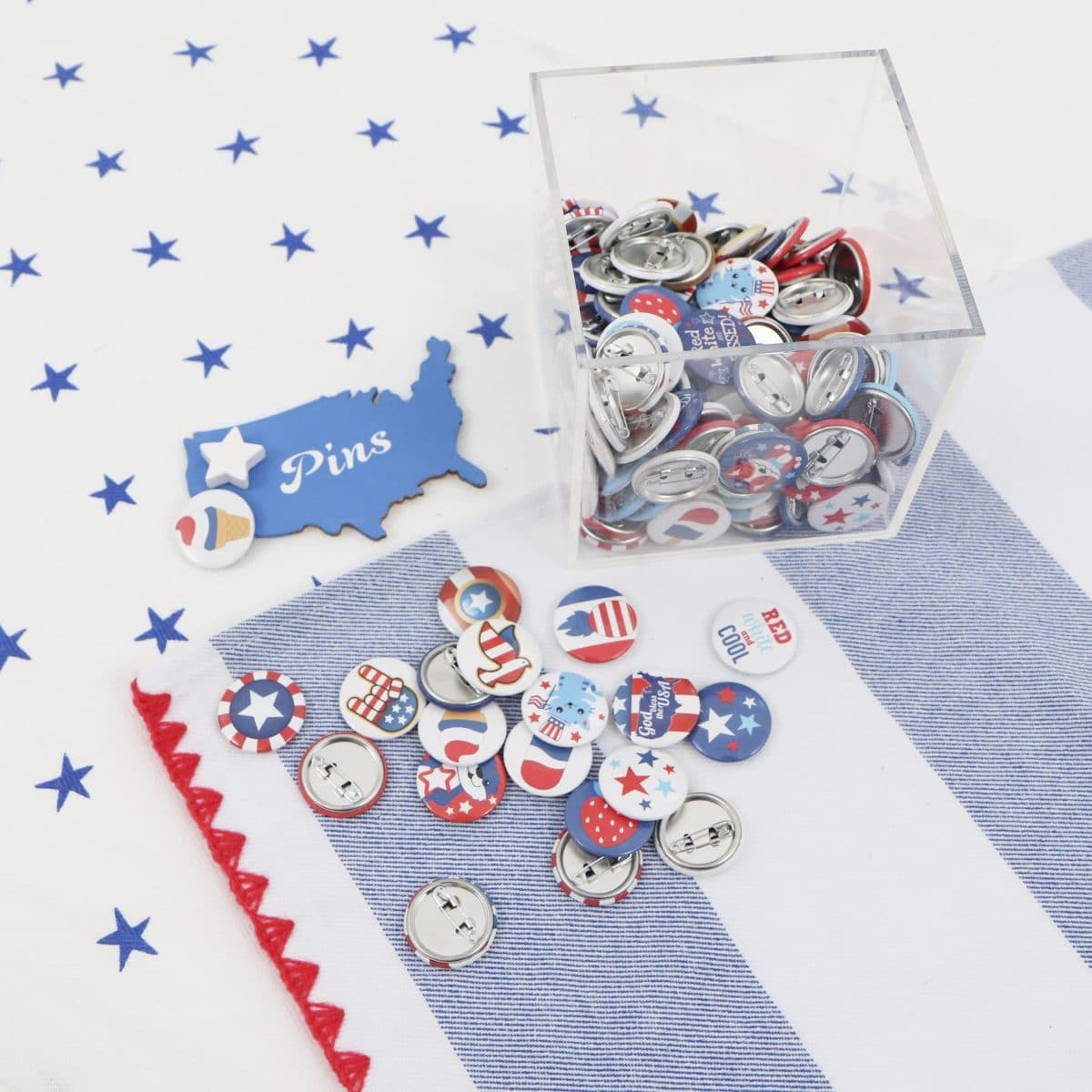 Step Ten
Finally, I hung the sign from a piece of gridwall and used hooks to hang up the lanyards for the kids to take as they arrived.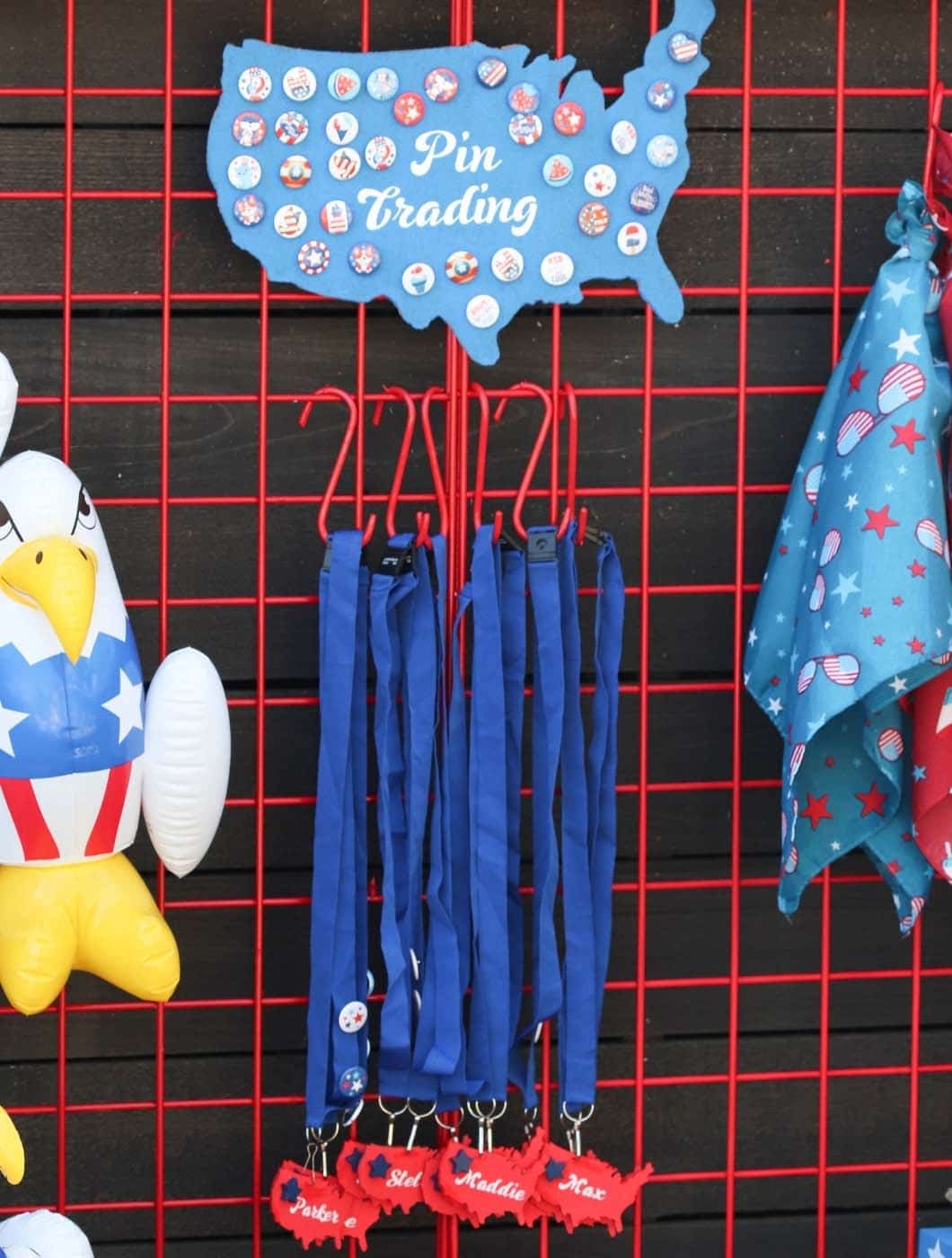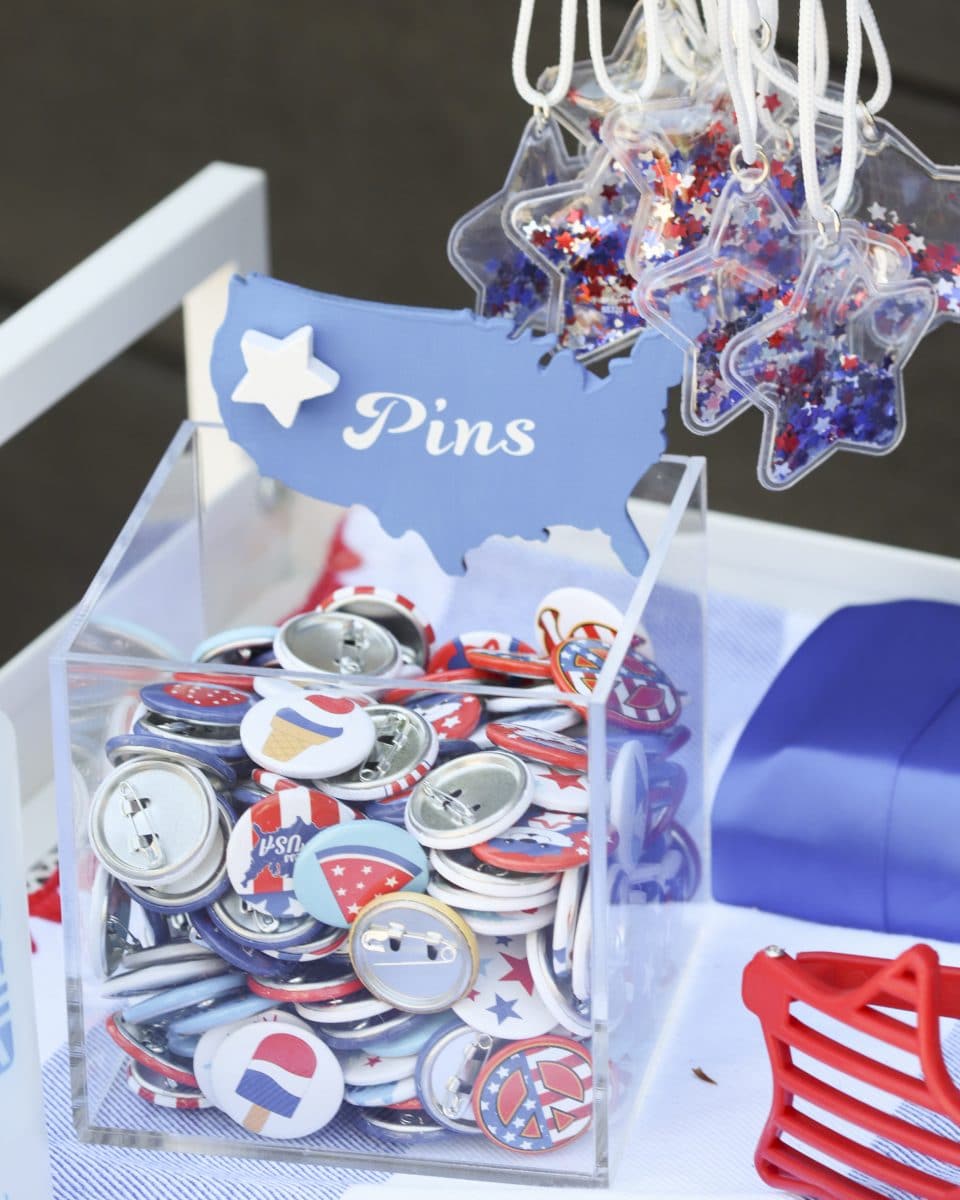 Let's Trade
Time to trade! Once the kids had their first 10 pins they were ready to start trading!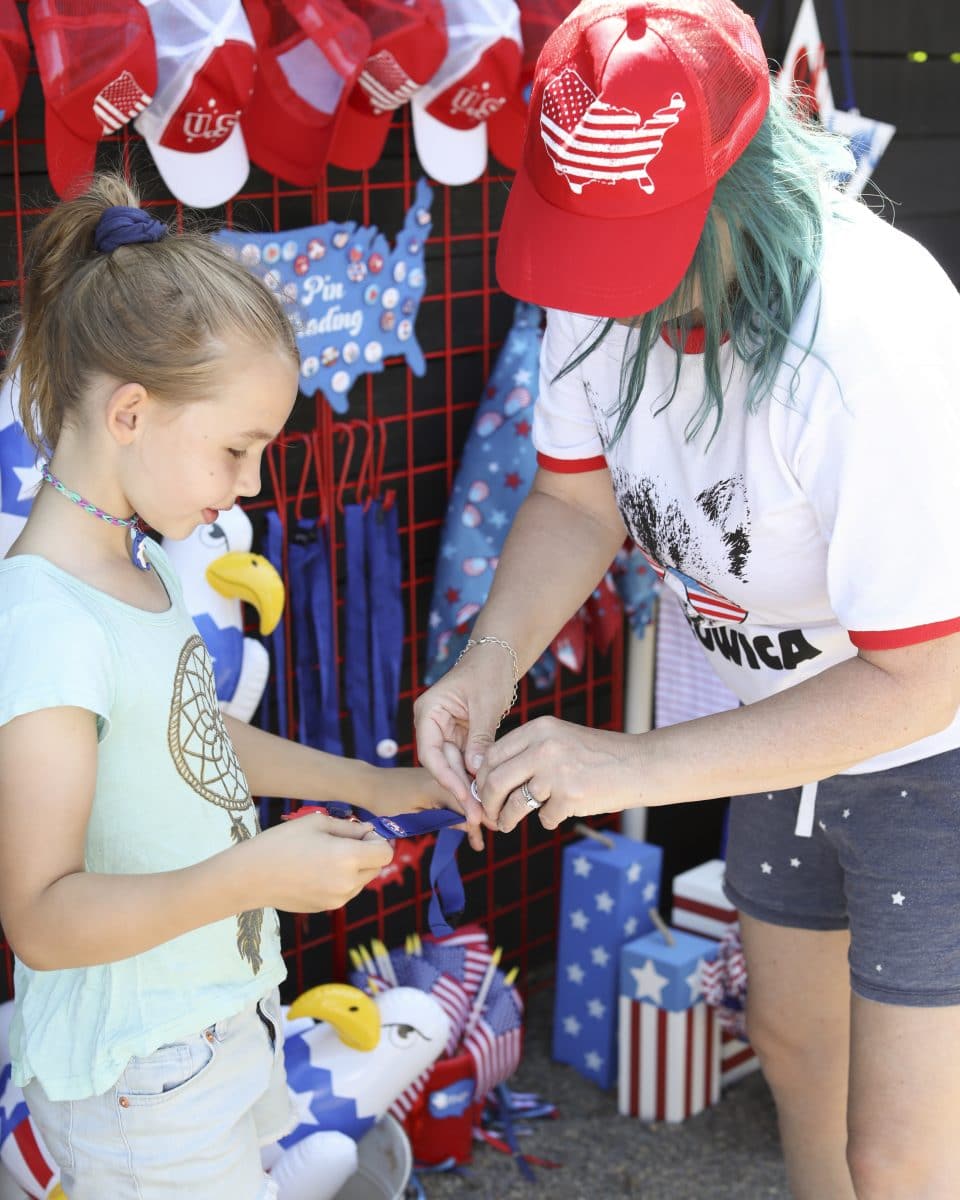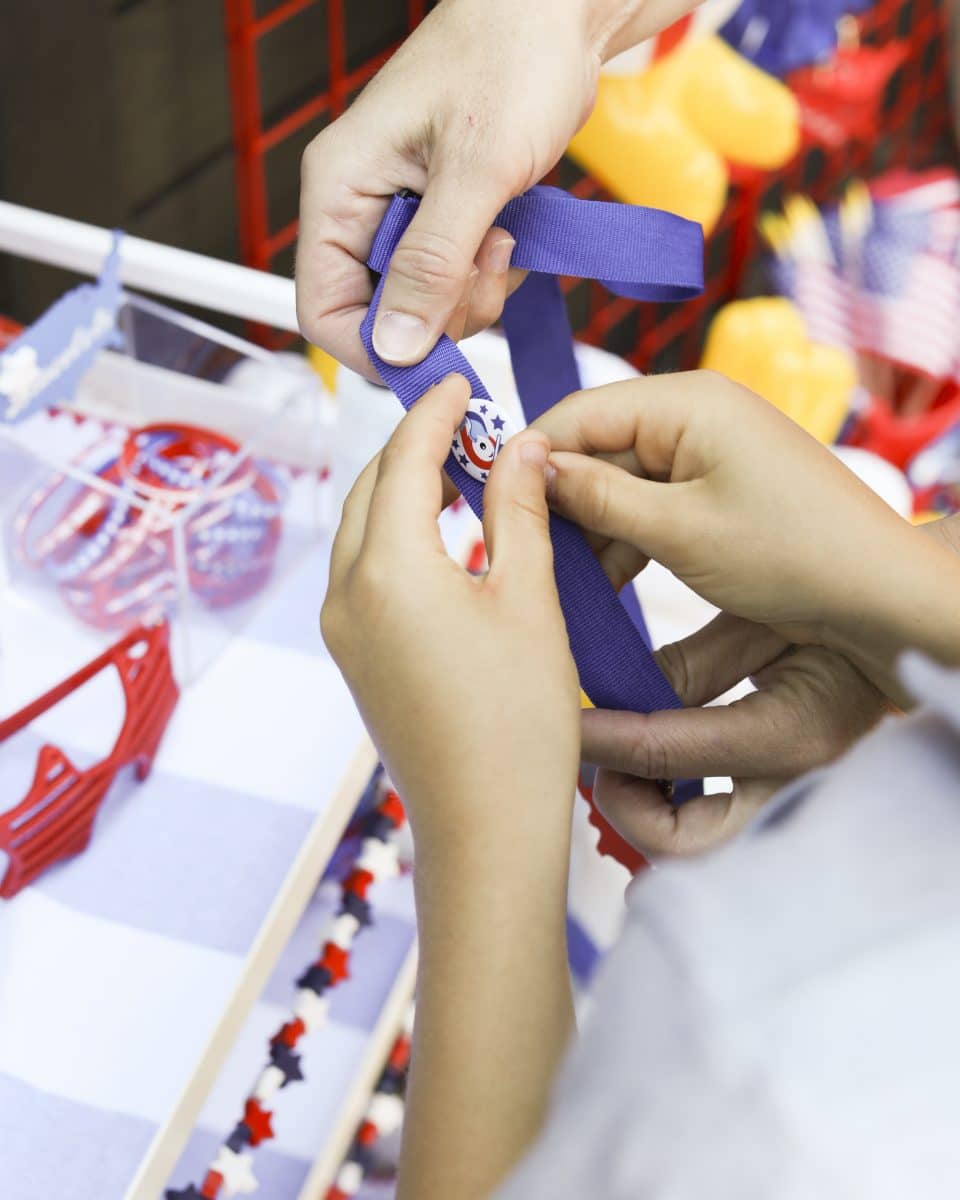 So fun to see the kids get in some pin trading practice! Now I've got to do this for upcoming holidays and celebrations so they can expand their collections!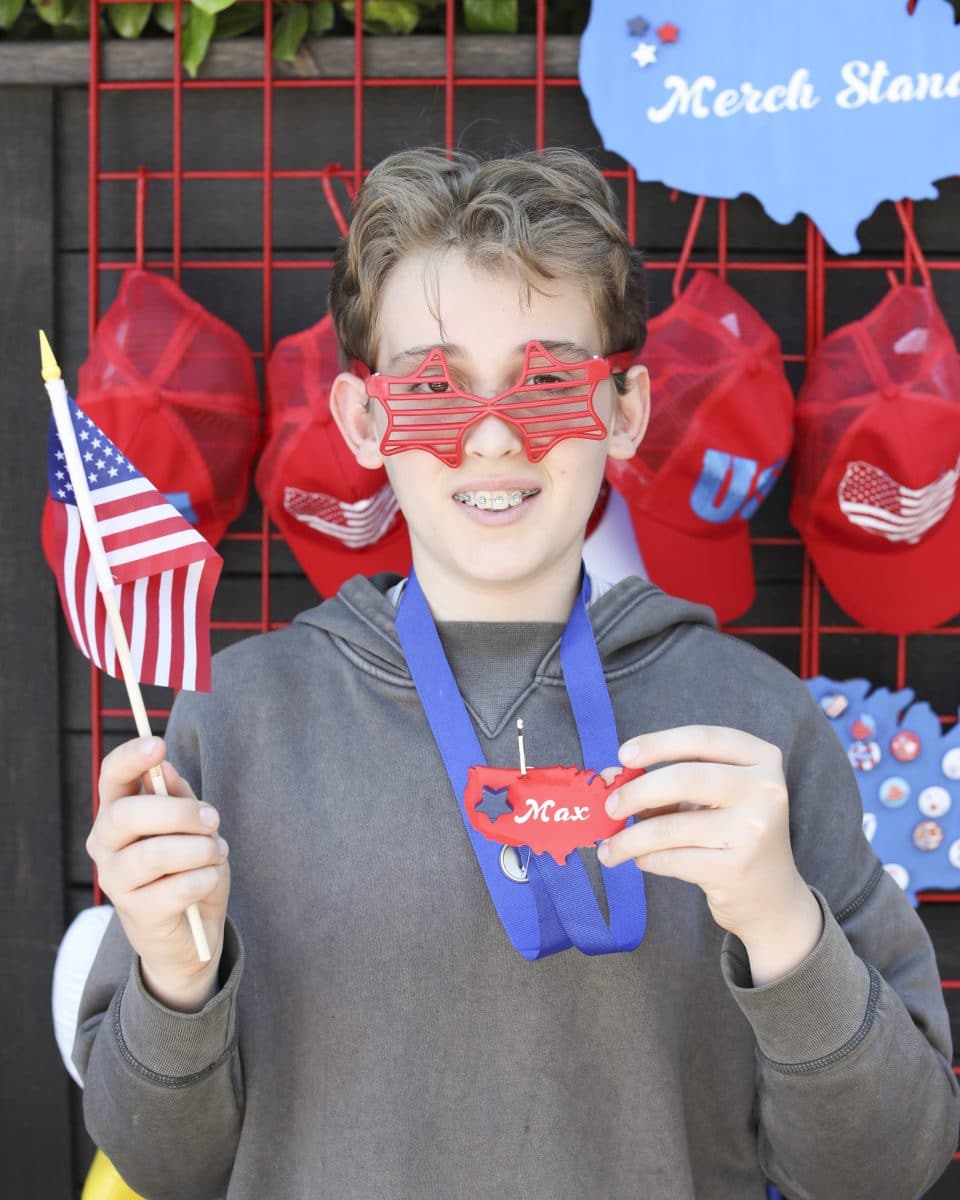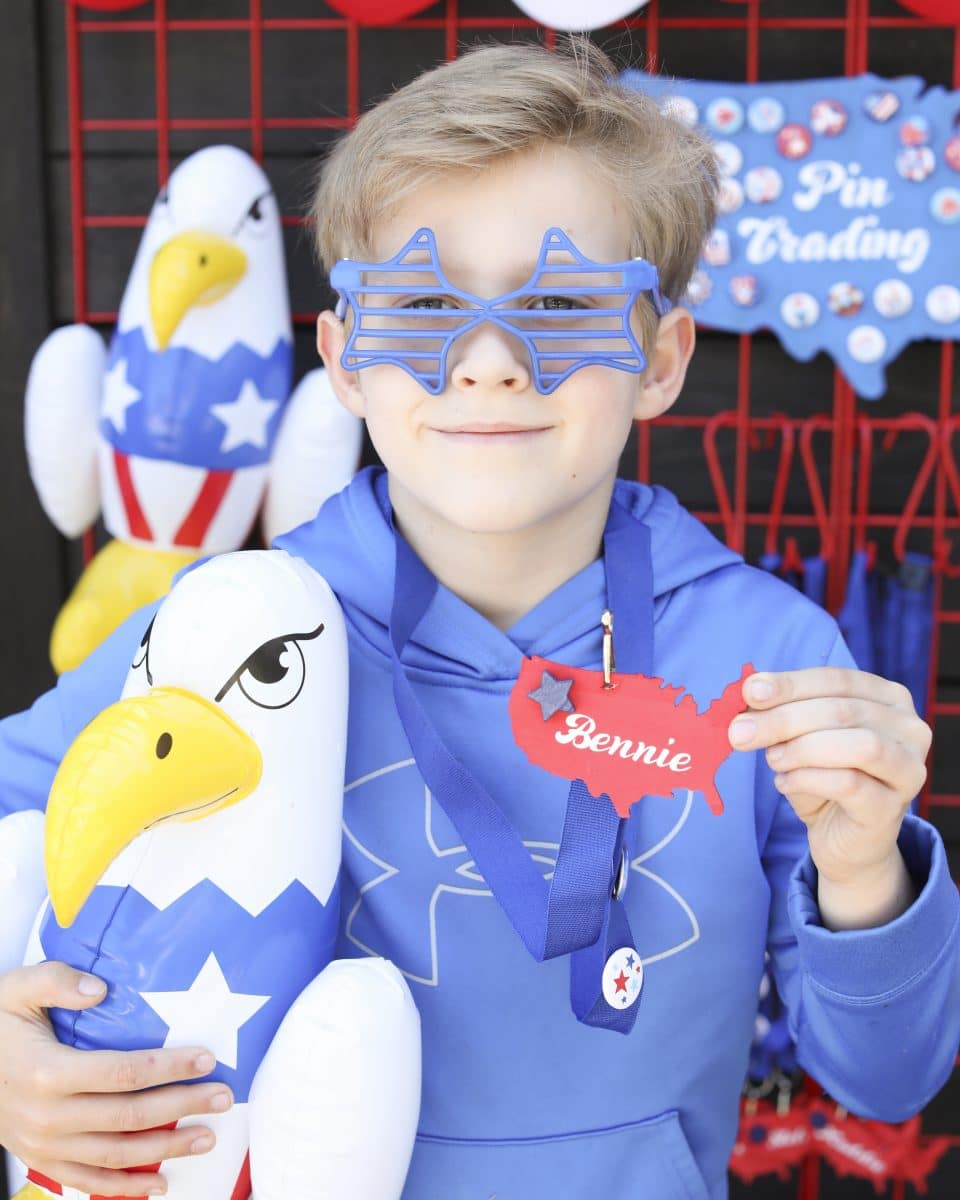 You can get tons of additional details for the Patriotic Block Party where we did all our trading, as well as shop for everything you need to create it yourself soon on Fun365 at Oriental Trading. Everything you need to See It, Shop It and Make It with the click of a button! Don't forget to check back!
Happy Trading!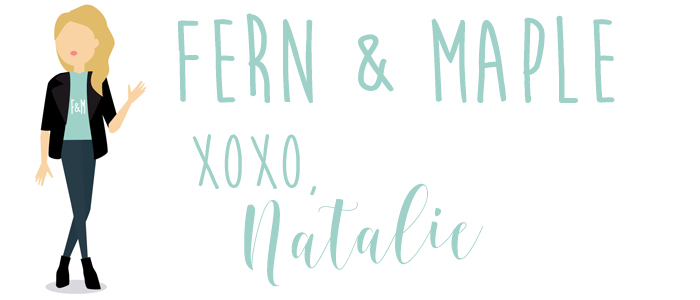 PIN FOR LATER: