Easter celebrations might look a bit different for most families this year. A holiday that is typically spent gathering with family and friends is now limited by the need to keep our distance from each other to help stop the spread of COVID-19. But that doesn't mean we can't still connect and celebrate! Here are some ideas for how to have a Virtual Easter Celebration. 
Window Neighborhood Easter Egg Hunt
If you know a lot of your neighbors or can connect with them via a neighborhood app or listserv, this is a fun way to create an Easter egg hunt that still allows for keeping physical distance but getting out and about.
Have neighbours find a large Easter egg, create an Easter egg out of materials they have at home, draw one or alternatively send out a printable version of an Easter egg that can be colored however they wish, it all depende on how creative they want to get!.
Then have them place the egg in windows, on doors, somewhere in their yards…anywhere that children taking a walk around the neighborhood might spot them from the sidewalk or street as they walk/drive by. You could even turn this into a competition, and have neighbors submit photos of the eggs they find. Person who finds the most by the end of the day on Easter wins!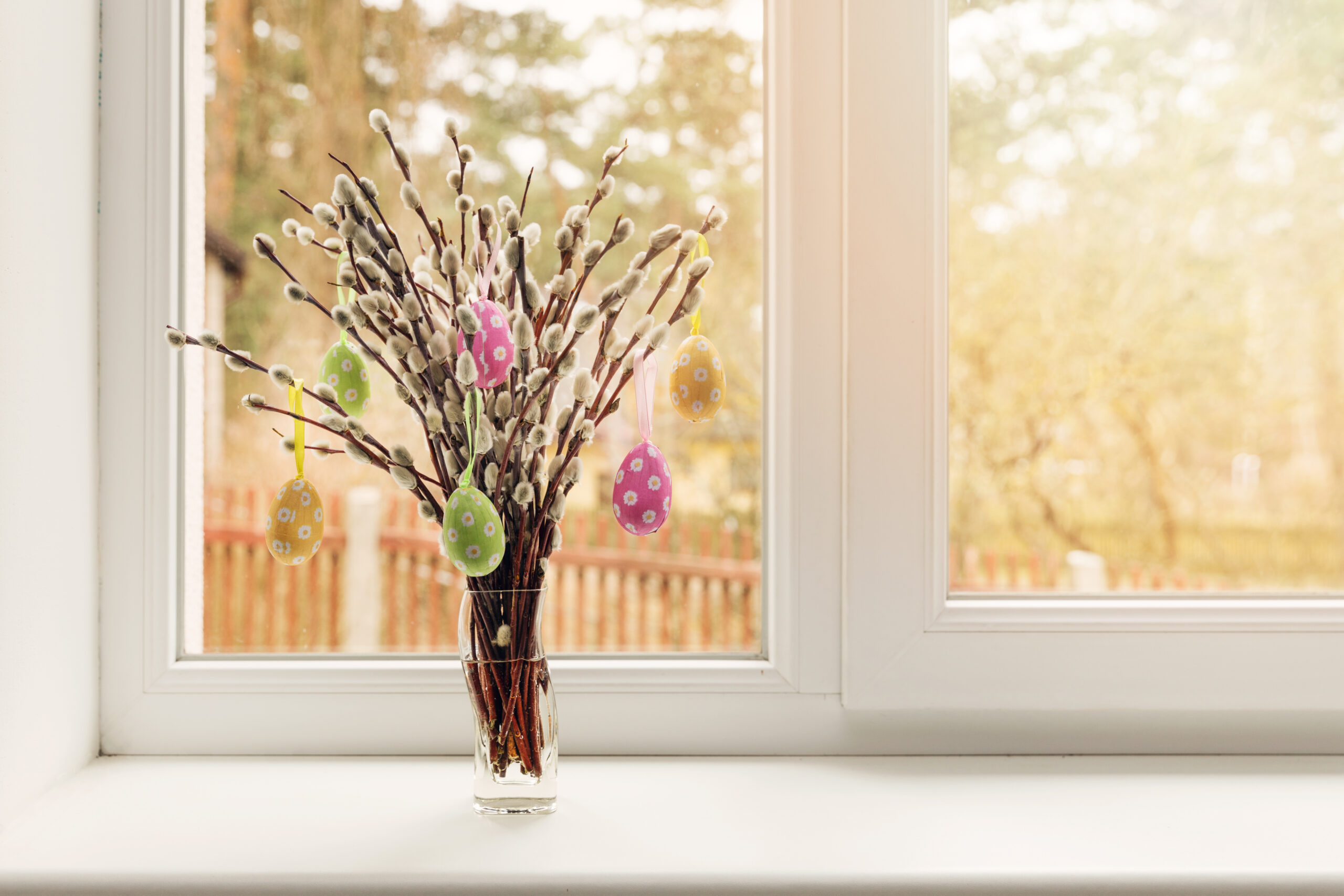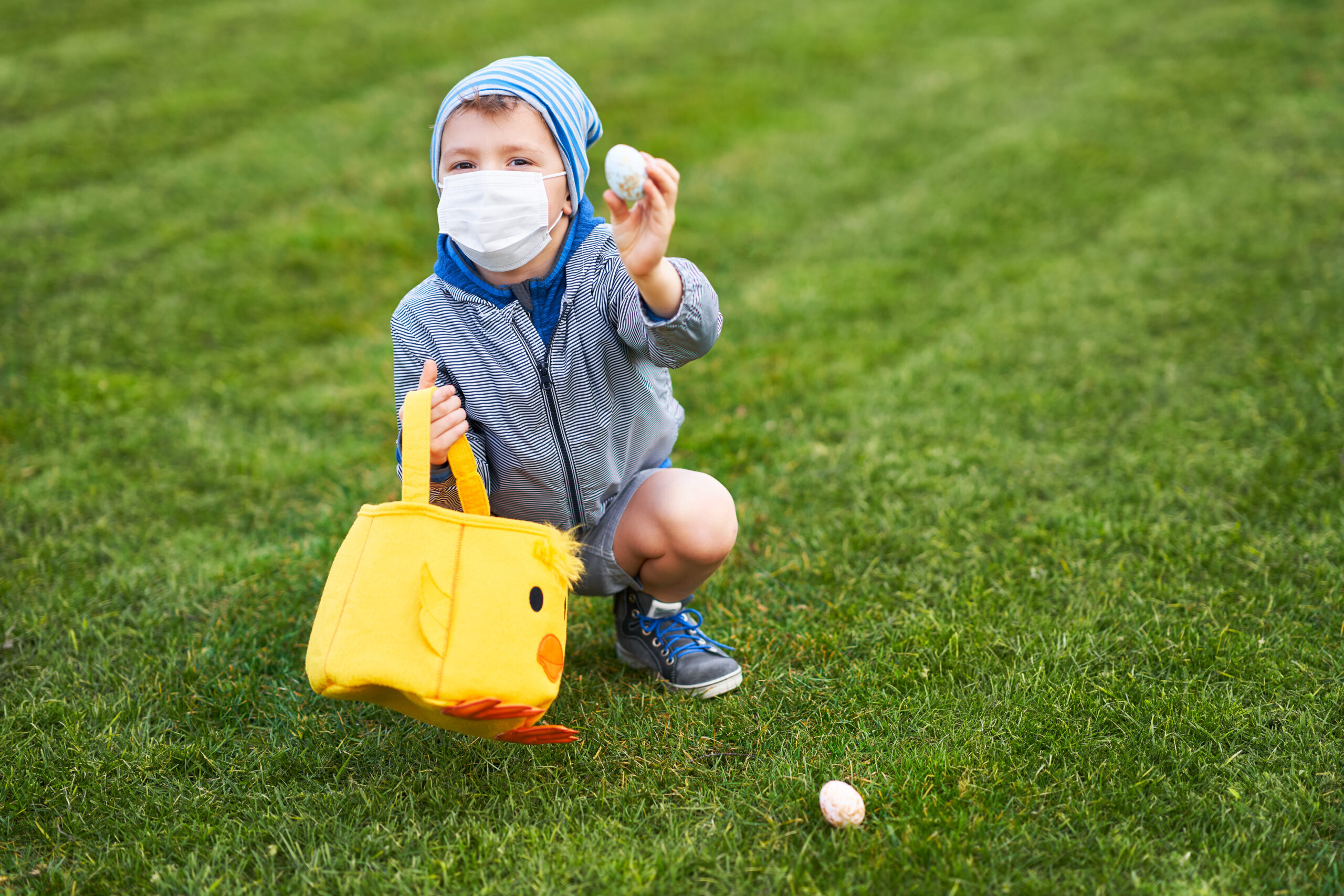 Virtual "I Spy" Easter Egg Hunt
Even if you don't live in an easily walkable community, you can turn this year's Easter Egg Hunt into a creative game of "I Spy" with friends and family from afar! Create a private Facebook event, or use any photo hosting site to have friends and family post a photo of a space in their house or outside where they have hidden an egg or even a few eggs.
The hidden eggs can have various levels of difficulty to find in the photo, depending on the ages of the children participating in the "hunt", and the level of creativity of the "hiders"! The more other objects in the photo, the more the hunt resembles an "I Spy" game, and the more difficult the challenge. Older children can even be involved in the hiding process for their own family's photo. Family and friends can then comment on each other's photos with how long it took them to find the eggs and how fun or creative they found them (without giving the hiding places away, of course!).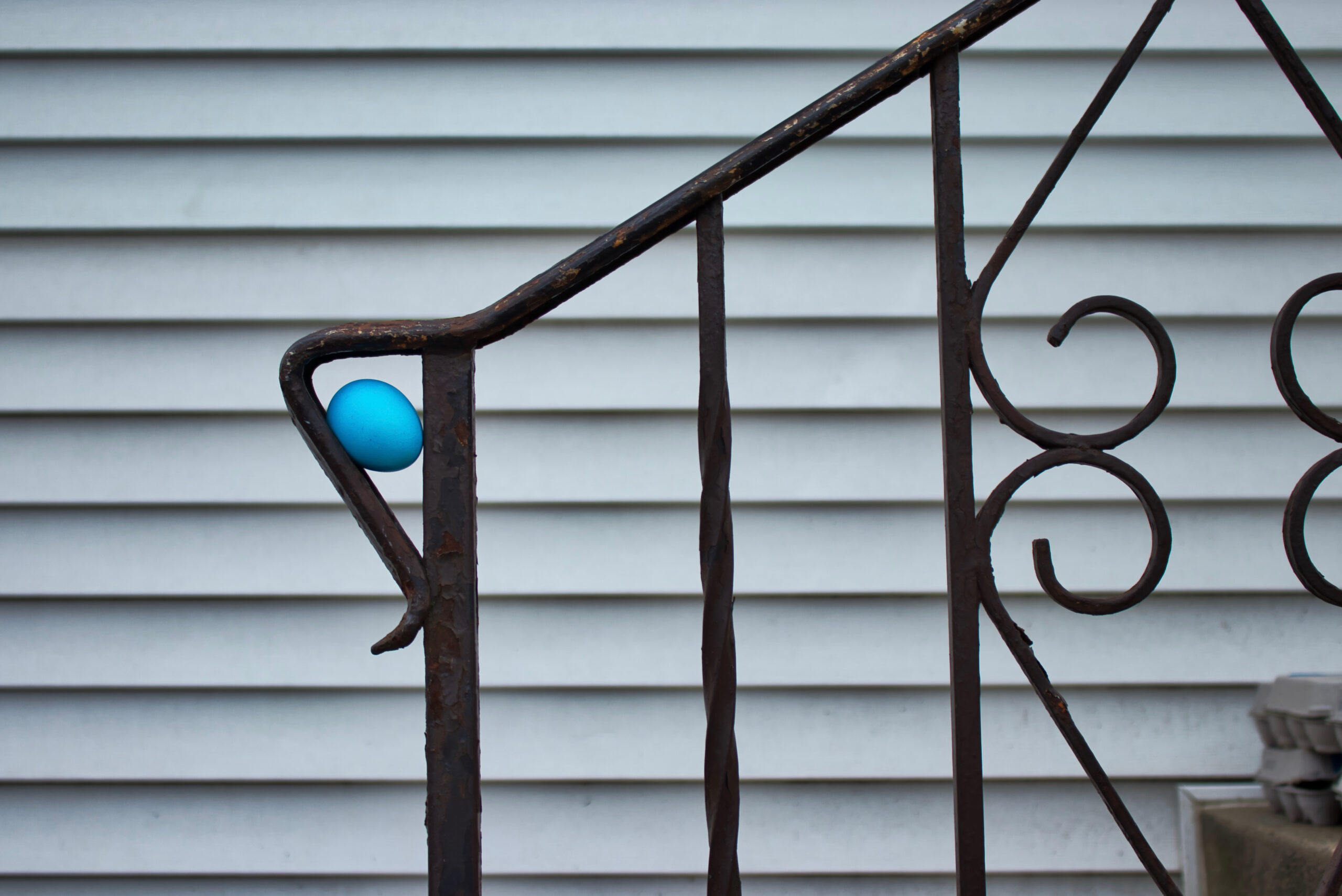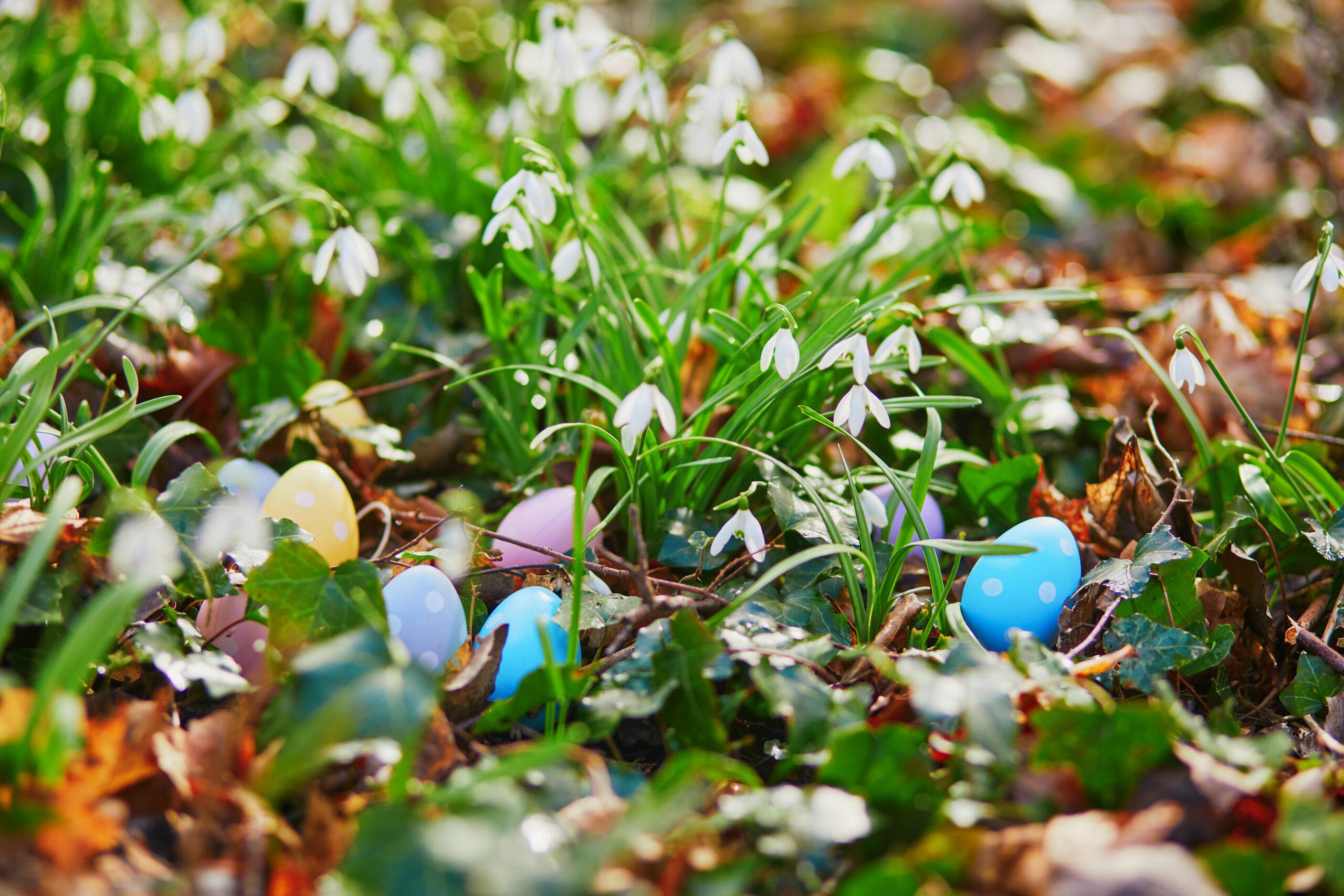 Easter Egg Dyeing Party
Host an Egg Dyeing Party with friends and family via a video chatting service such as Skype, Zoom, or FaceTime. In advance, send guests instructions for simple egg dyeing, and maybe some additional techniques using common household materials so that they can have everything ready to go when the virtual party starts! Guests can then decorate their own eggs, share tips and tricks, and show off their creations to each other via video chat.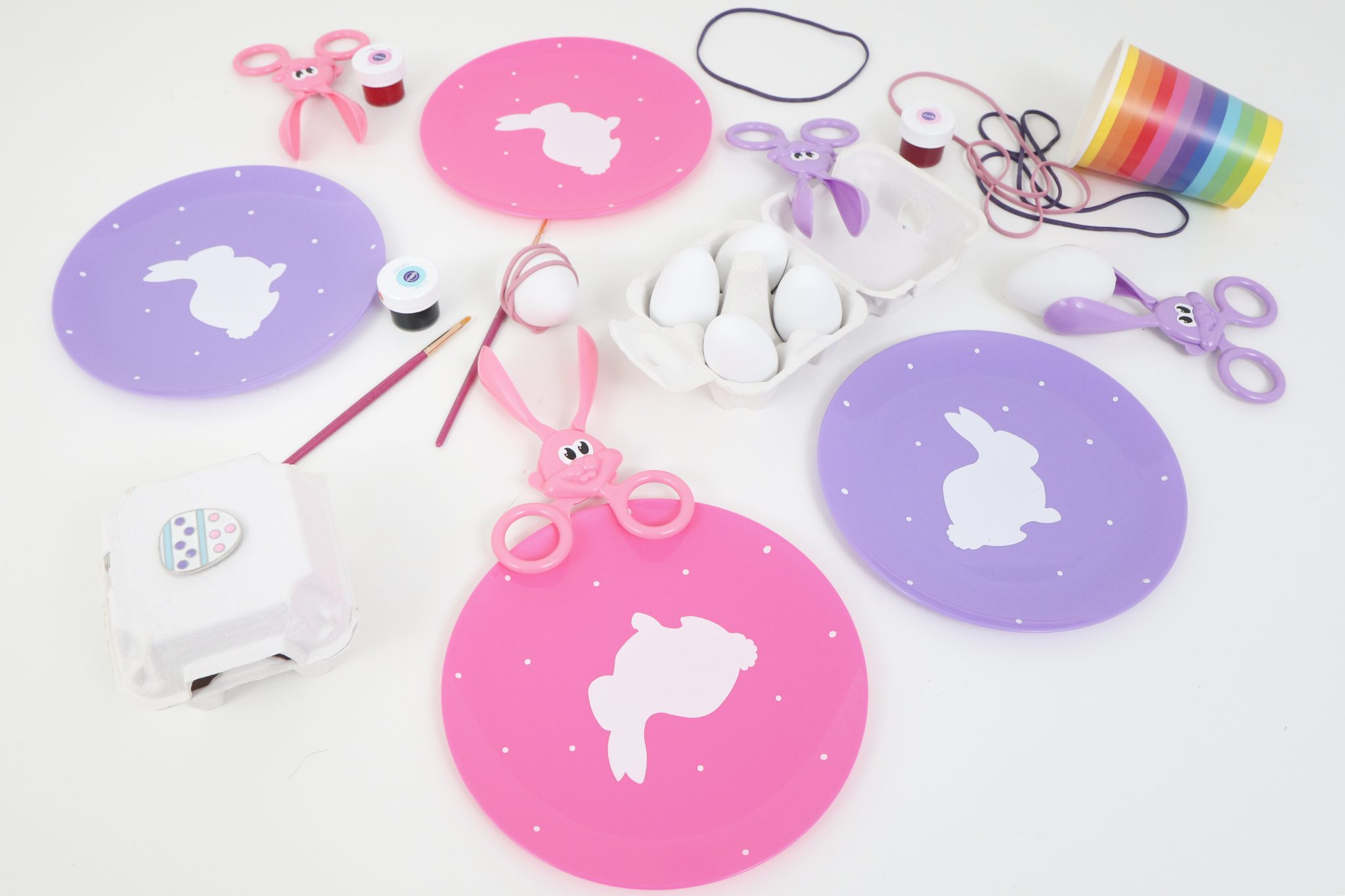 Easter Pictionary
Another fun and easy thing to do while video chatting is playing a game of Easter Pictionary. Take turns thinking of (or searching online for) words that have to do with Easter or springtime, and drawing them for everyone else to guess.
Example words – baby animals, daffidol, chick, flowers, baseball, foal, eggs, Easter, birth, puddles, rabbit, raincoat, robin, rainbow, tadpole, tulip, bloom, galoshes, grass, green, hatch, kid (baby goat), grow, lamb, nest, blossom, born, breeze, bud, umbrella, ladybug, kite, garden, caterpiller, frog, bulbs, bunny, butterfly
This can either be done physically on a whiteboard or paper that friends and family can easily see in their video, or by screen sharing and using a simple computer drawing tool like Paint. Friends and family can either shout out their answers or use a chat function to type in answers so it's more clear who got the answer first.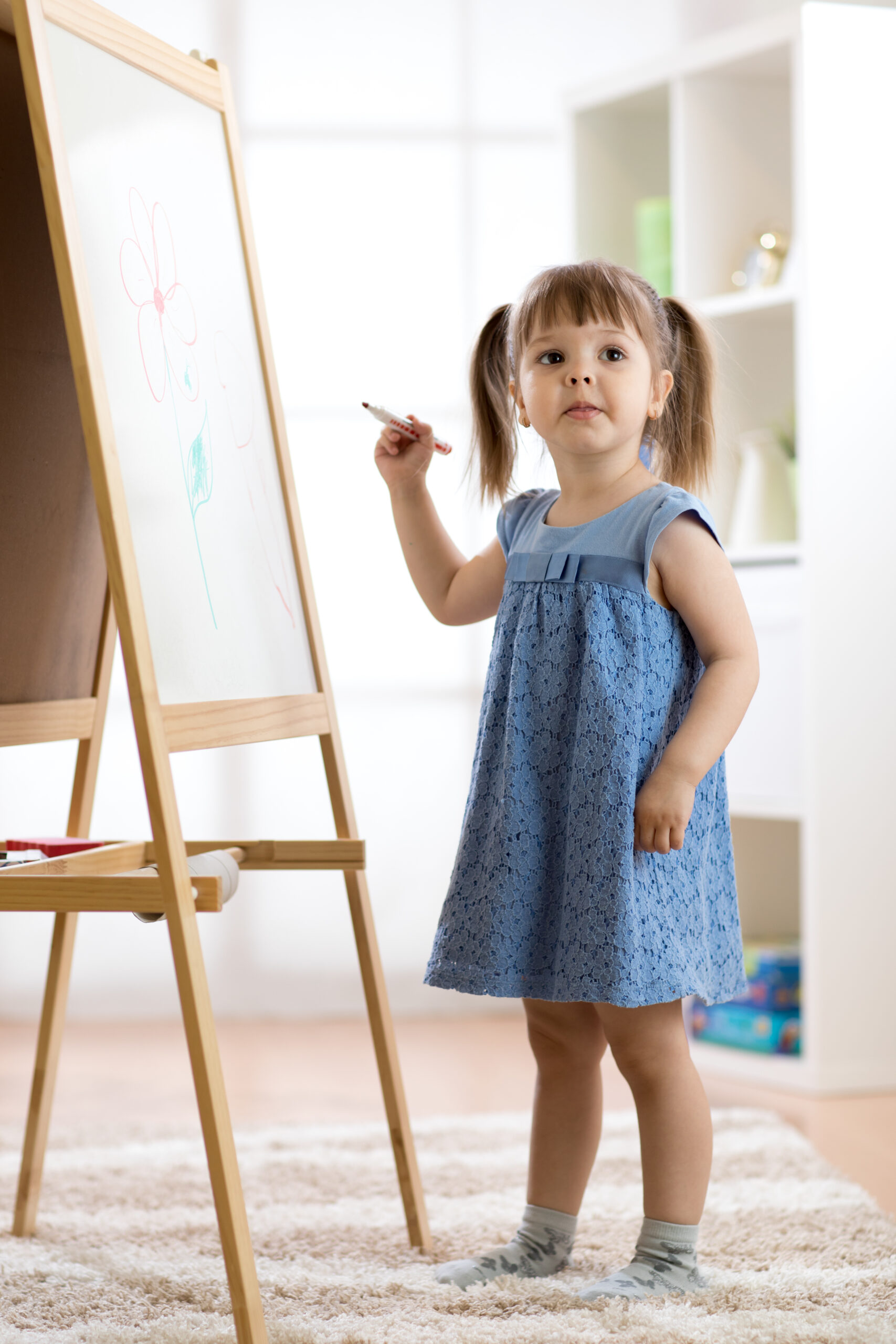 Virtual Bunny Hop
A good way to get everyone moving is by showing off your Bunny Hop moves! Set up your webcam in a place where it can capture your whole body. Have friends and family do the same. Then, you can either designate one person to play the Bunny Hop music so you can all dance at the same time (if doing it at the same time, only one person should play the music, otherwise the delay between music players will cause distortion and confusion!). Or, send friends and family a link to the song in advance, and have each family take their turn playing the music and dancing while the others watch and cheer them on! 
The Bunny Hop is a simple dance even younger kids can master. It typically involves forming a conga-style line, but can easily be modified to be done in place. Hands on hips or up on the head forming bunny ears, kick the right foot out to the side and back twice, left foot out to the side and back twice, hop forward, hop backward, hop in place three times. Hop, hop, hop! Repeat as many times as you'd like!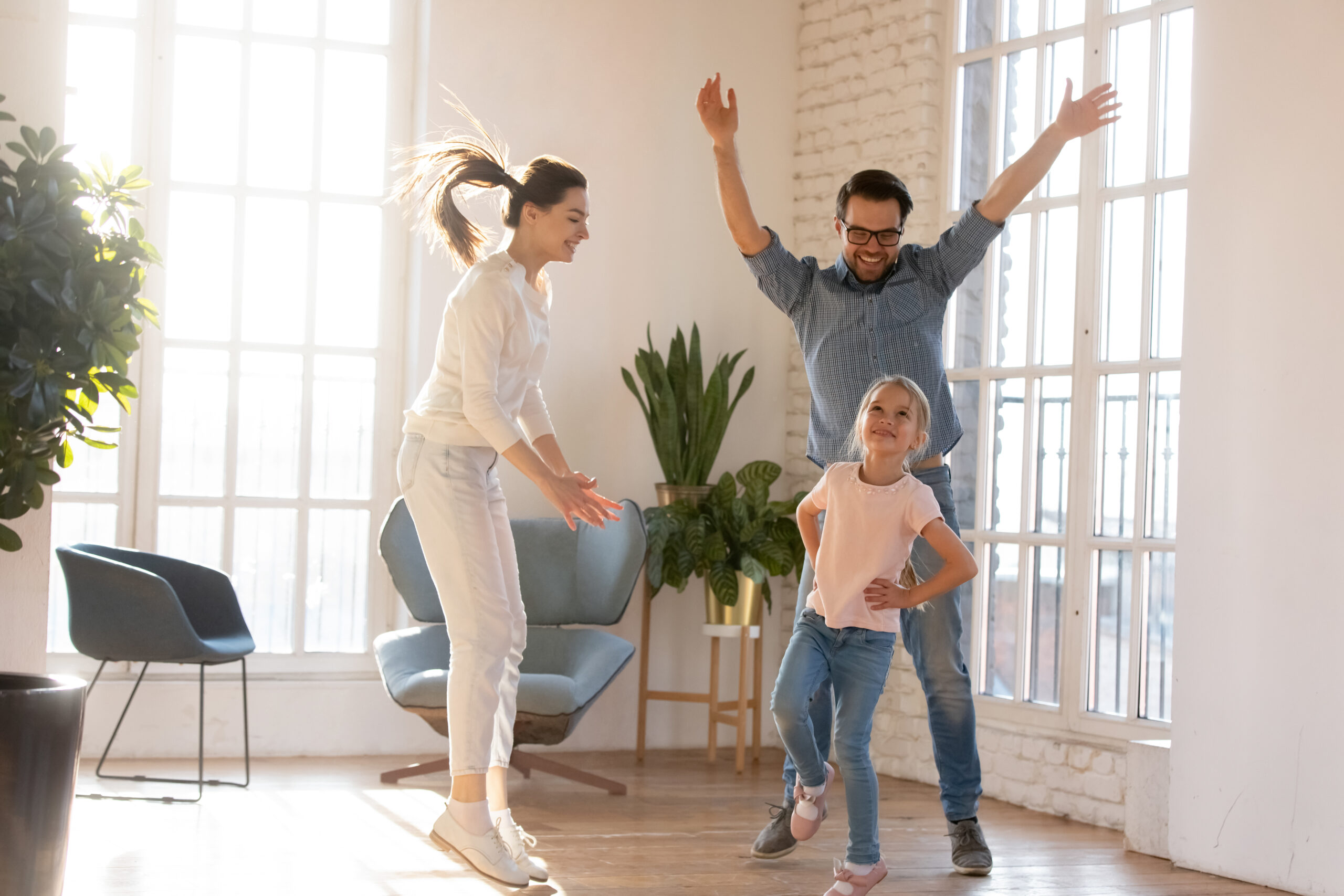 There are so many ways to get creative and still have Easter fun with friends and family, even when we are apart. These are just a few! 
Check out our previous post 3 Ways to have Punny Easter fun for ideas on putting together Easter baskets that can be delivered to friends or family curbside!
Let me know what other virtual Easter ideas you might try this year in the comments below!
Happy Hunting and Celebrating!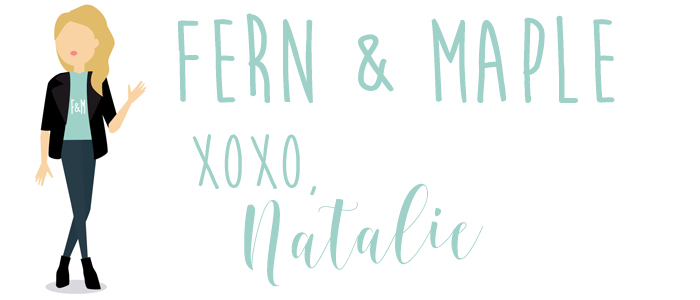 PIN FOR LATER: