There might be nothing that screams "celebrate!" more than balloons. Balloons are present at almost every type of celebrations- from birthdays to baby showers to graduations, and yes, weddings! While balloons may initially seem a bit cheesy for an elegant wedding, I believe there are ways to add balloons in a classy way to any wedding. And I've rounded up 10 Ways to Use Balloons in your Wedding to show you exactly how! 
You can get all of the additional details for how to create each of these ideas on your own, as well as the materials you need, on Fun365 at Oriental Trading. Everything you need to See It, Shop It and Make It with the click of a button! 
1. Balloon Garland
A balloon garland can be draped over the couple's table, the dessert table, an entryway- the possibilities are endless! Balloon garlands can be made in whatever length and formed into whatever shape works best for the space. They can be made in a simple chic monochrome color scheme, or in a variety of colors for more punch. There are also so many ways to add additional decor, such as florals, to the garland to enhance the look or make it specific to your theme.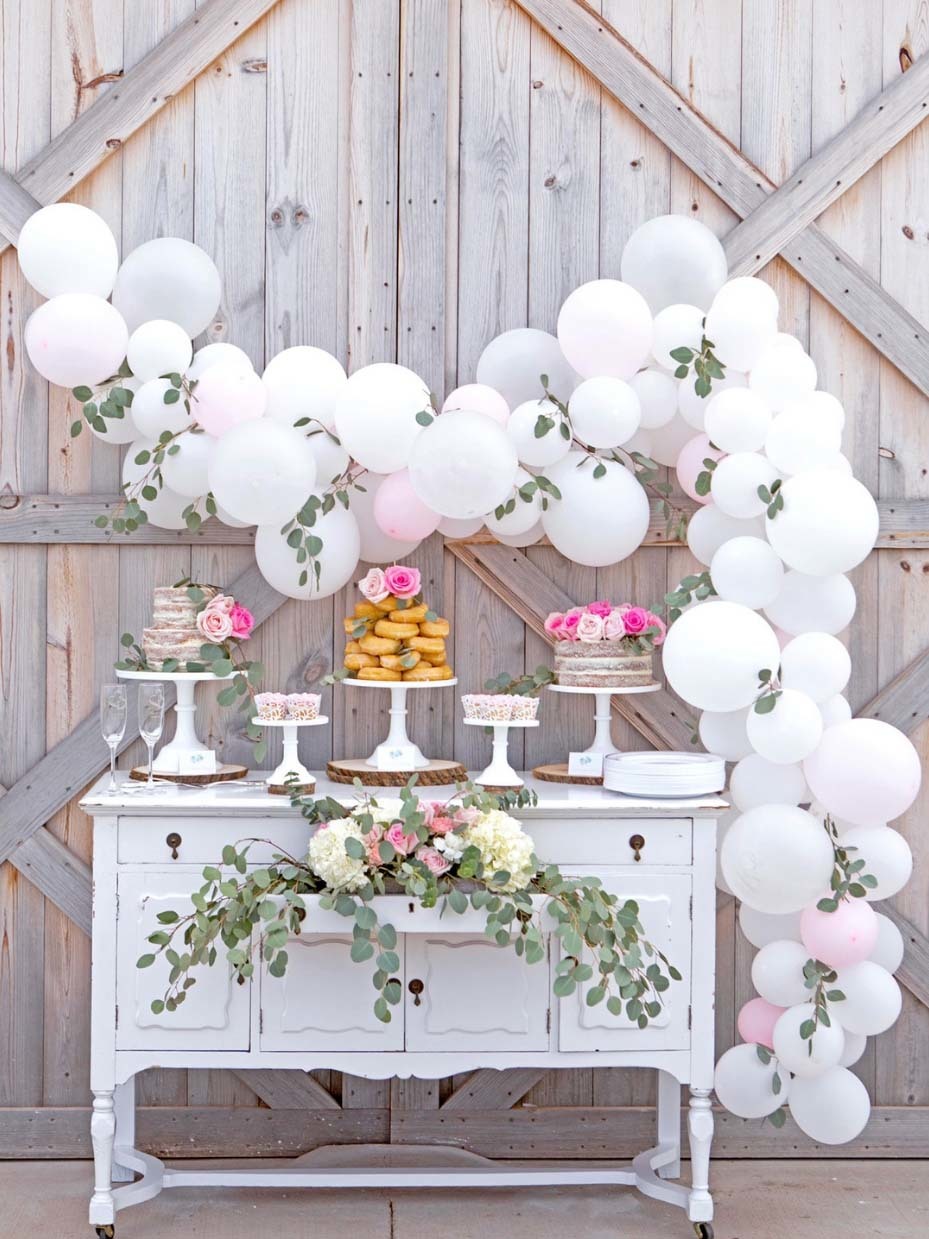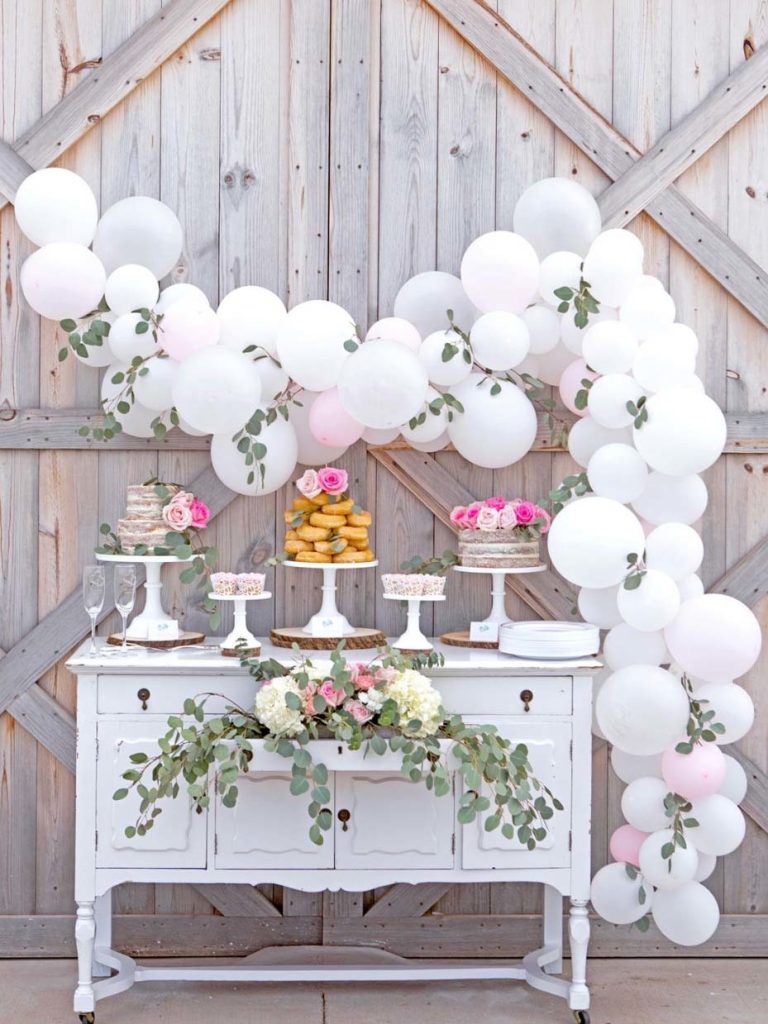 2. Balloon Altar
An altar made out of balloons is a great way to make a unique statement at your wedding. Guests will be wowed by this nontraditional backdrop for the actual ceremony. Balloon altars can also be customized for the color scheme of the wedding.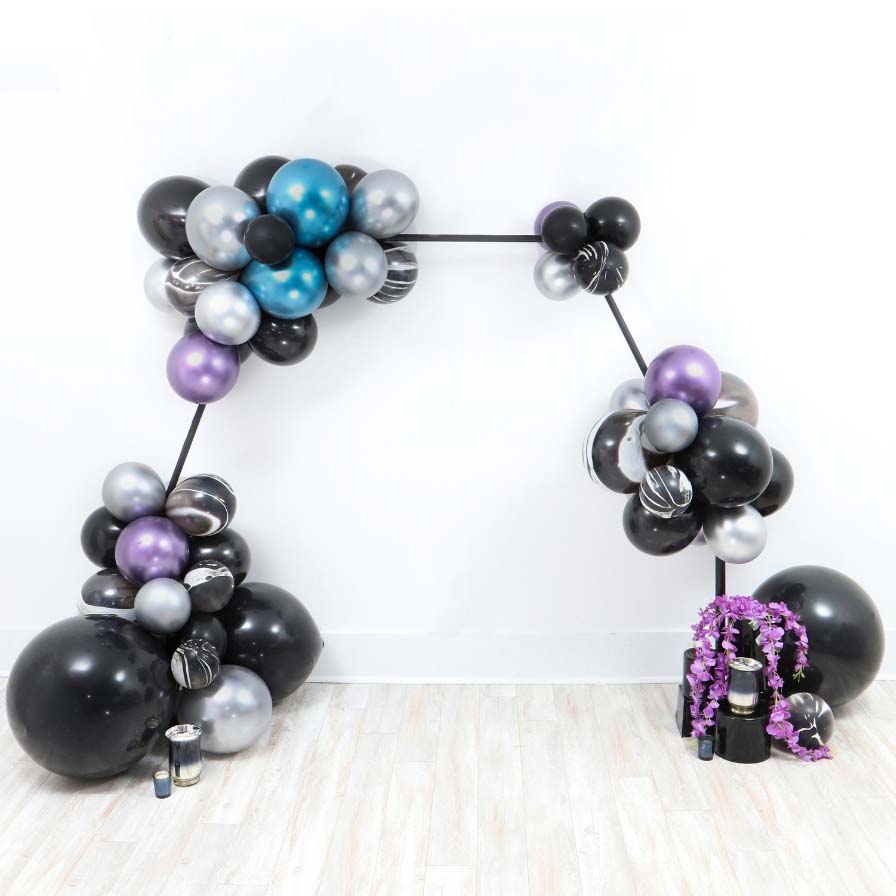 3. Balloon Backdrop
Creating a statement backdrop on a wall is an easy and great way to call attention to the couple's table or the dessert table. Or, as an alternative, they can serve as a photo "booth" space where guests can take photos with props in front of the backdrop. The balloons can form pretty much any shape, and can be as colorful or monochromatic as you'd like.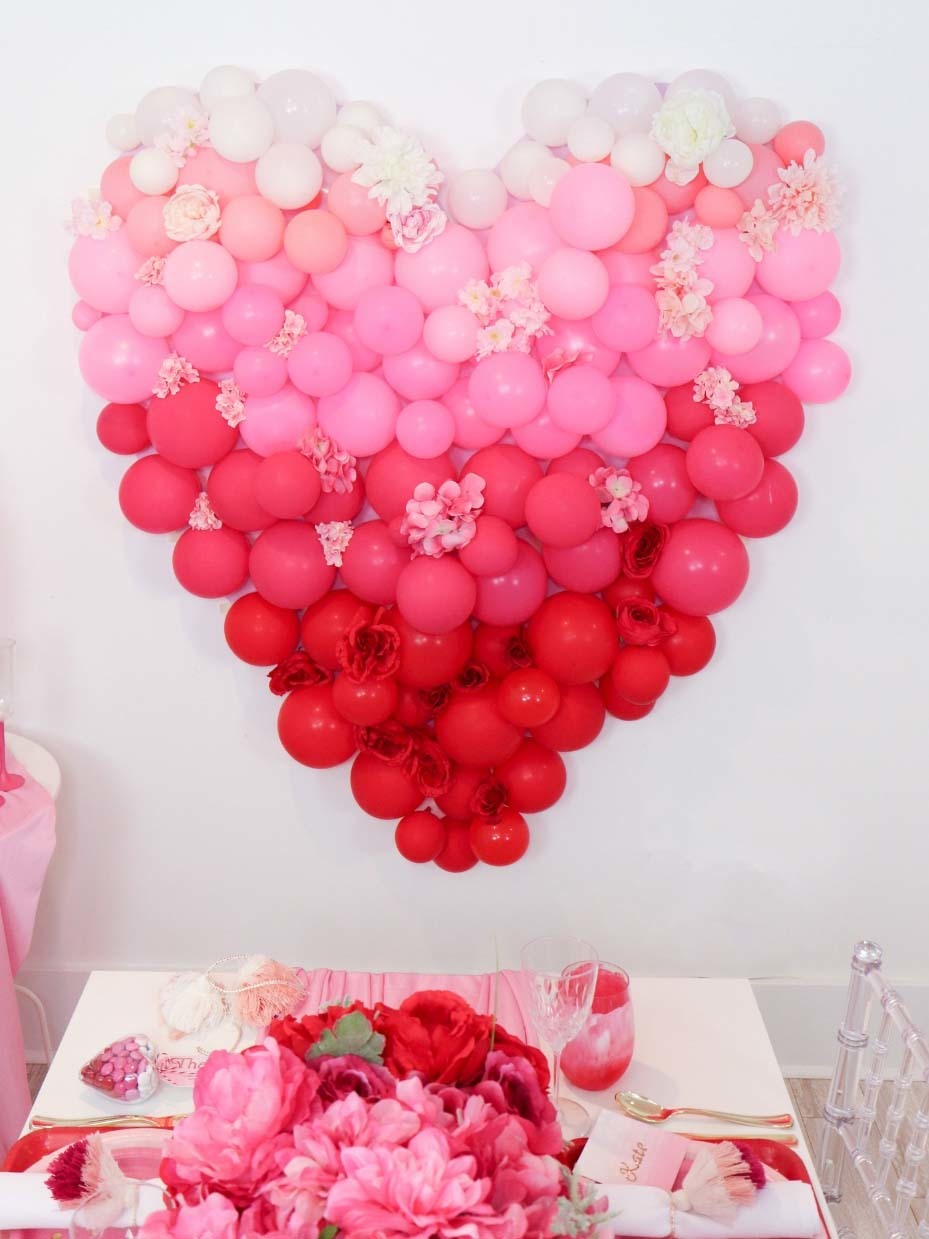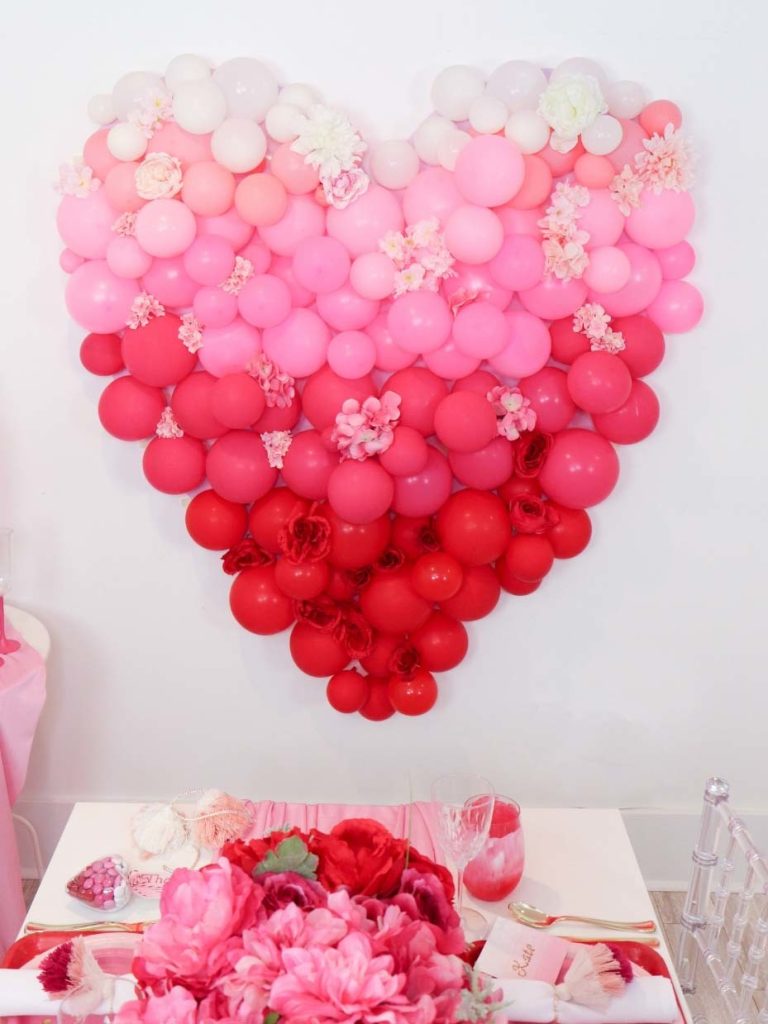 4. Balloon Invitations
There is not often a ton of variety in wedding invitations, outside of things like color, font, or type of paper. Why not be original and make balloons a part of your wedding invitations by putting the details and some treats inside small inflated balloons? This is easiest with small local weddings, where invitations can be hand-delivered, but is sure to provide a welcome and exciting personal element for your guests. For those with larger weddings, these can be used for smaller showers or as a way to ask friends to be involved in the wedding party.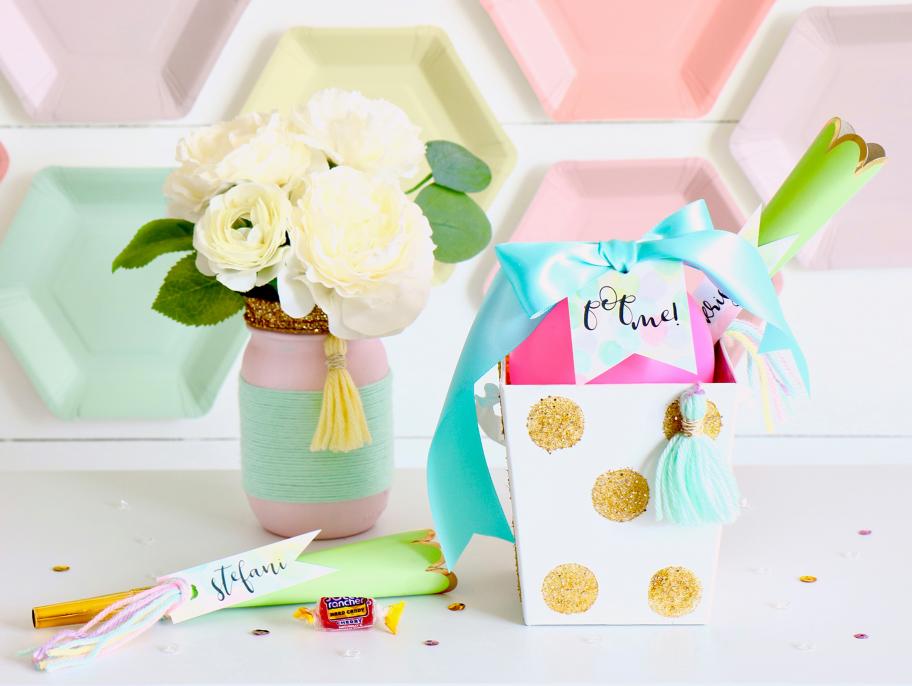 5. Balloon Cake Topper
An idea most wouldn't think of when considering decorating with balloons is using them as a cake topper. But they certainly make a fun and unique addition to a wedding cake! As a bonus, this is a very cost-effective way to make the cake pop, and can be customized with whatever words or drawings you'd like.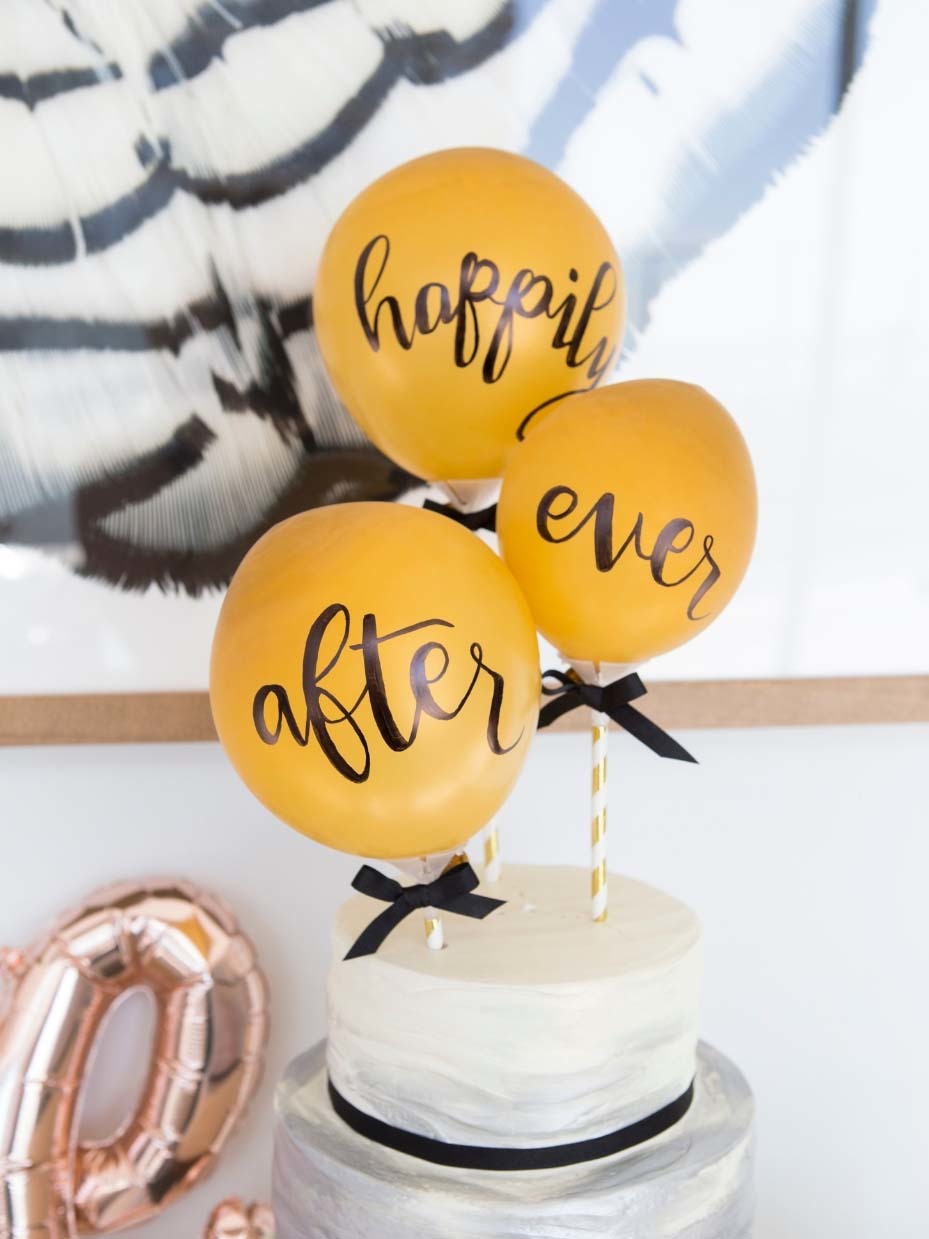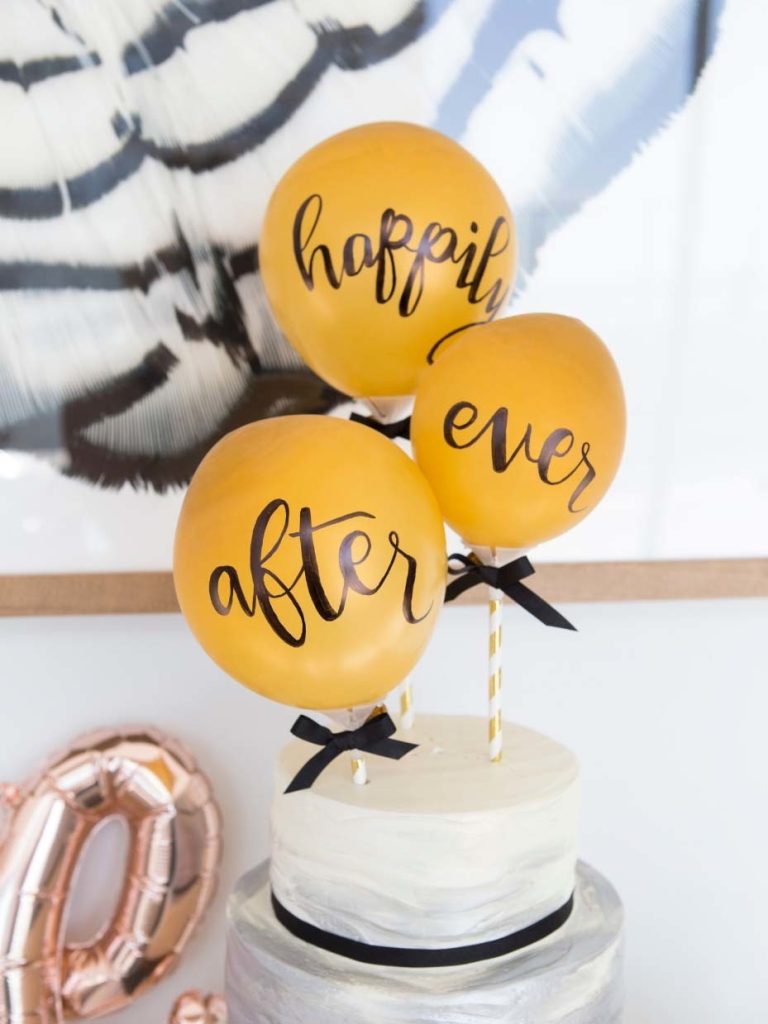 6. Balloon Hoop
For a smaller wall statement piece, framing smaller balloon arrangements inside a hoop is the way to go. This works especially well with balloons that form letters or words. This could be simple words like "love" or "I do", or the initials of the couple. Flowers or other decor can be added to the hoop for even more aesthetic appeal.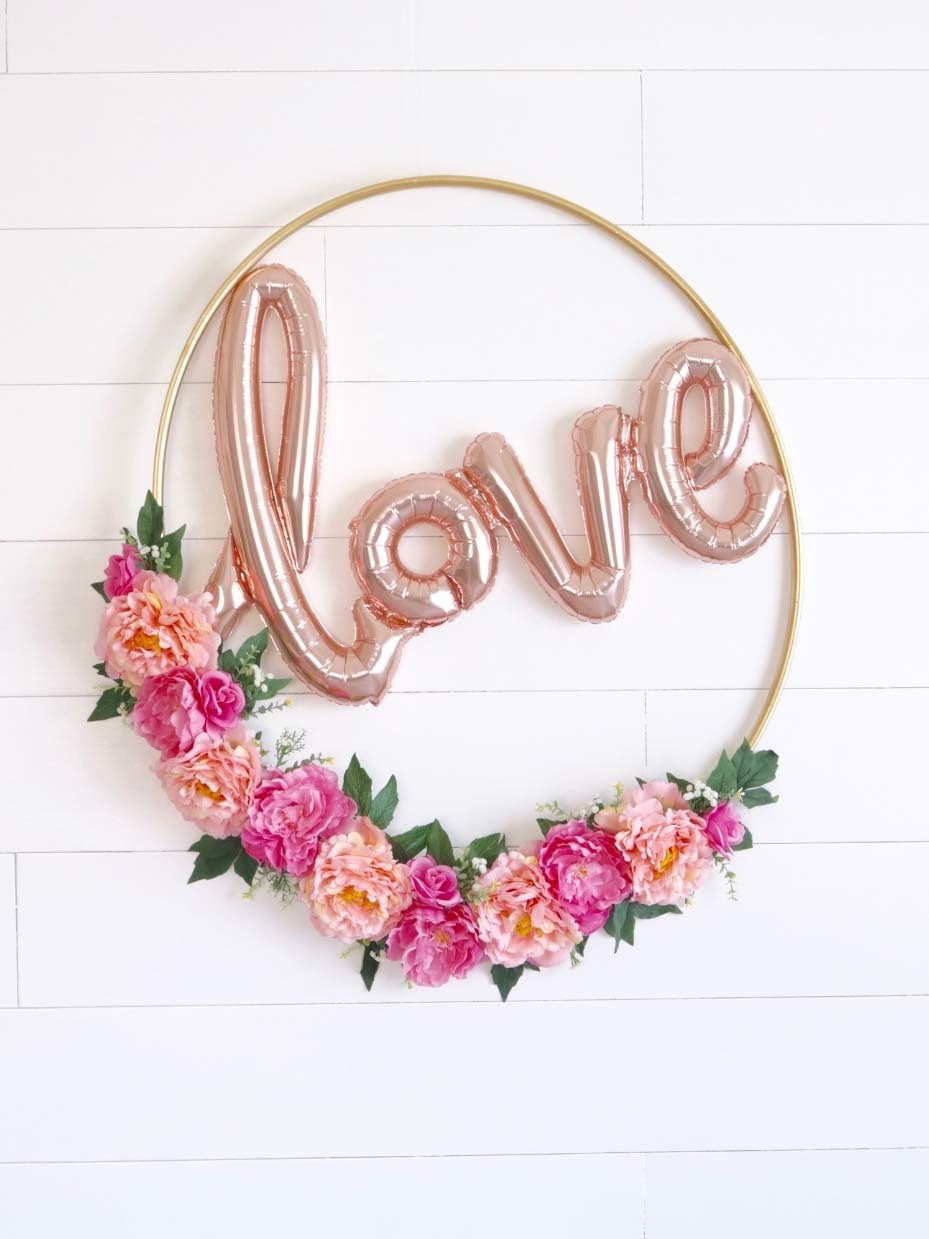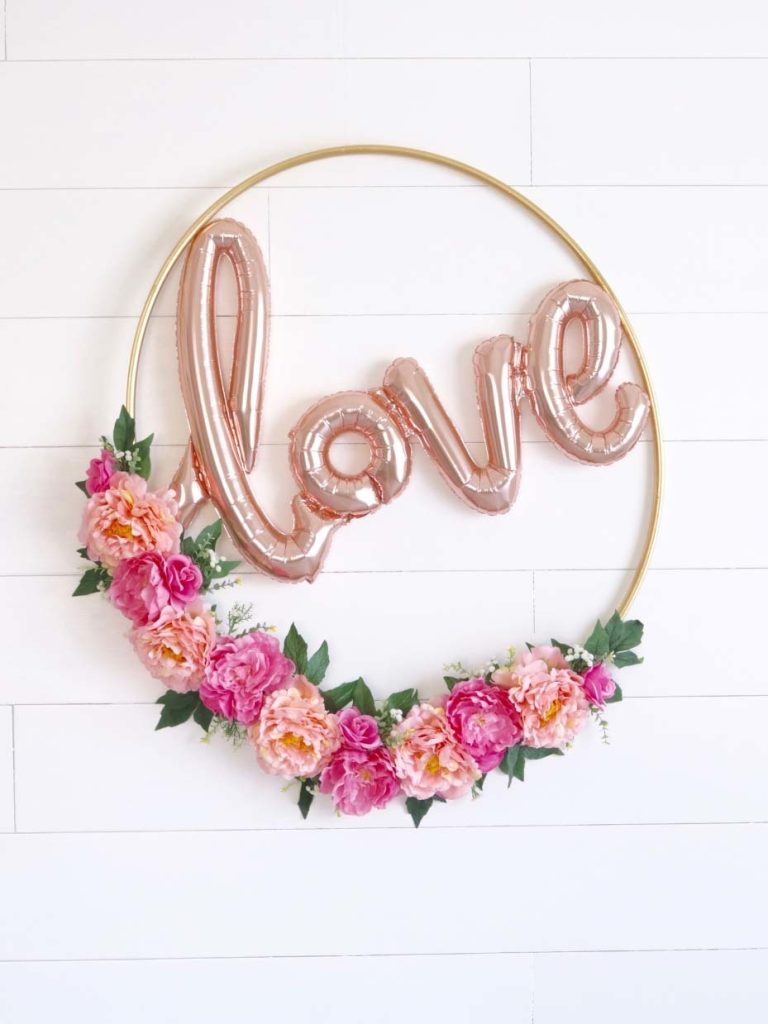 7. Balloon Aisle
Lining the aisle with helium-filled balloons is a beautiful way to designate the boundaries of the space, as well as create a whimsical feel to the ceremony. Balloons can be whatever size and color works best, and can even be filled with confetti for an extra celebratory touch. The strings that hold the balloons down can also be decorated with florals or ribbons for more embellishment.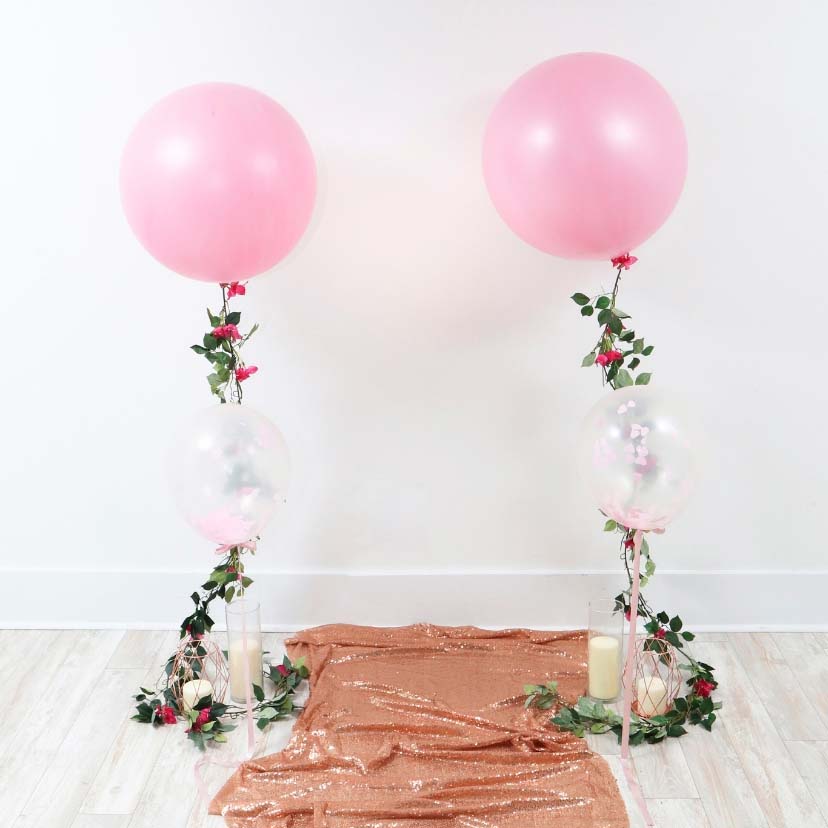 8. Balloon Letter Statement Wall
One of the best ways to make an actual statement is by using letter balloons to say what you want to say! This is a great way to add a completely personalized touch to your wedding. Additional personalization can be done by painting the letter balloons to match your wedding color scheme, and the words can be placed almost anywhere to emphasize important spaces in your venue.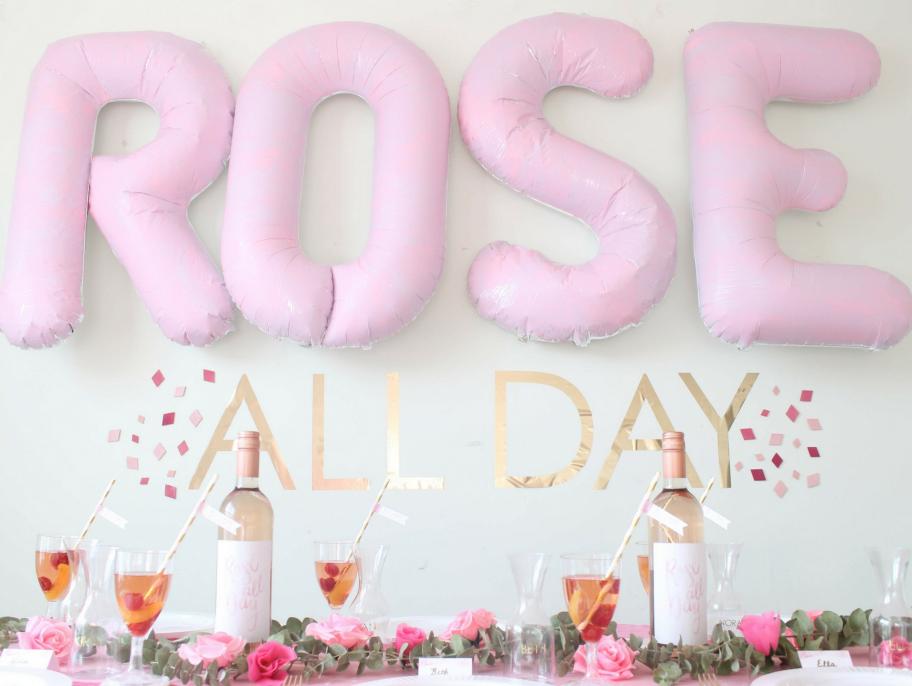 9. Balloon Chandelier
Making bunches of balloons into elegant chandeliers is easier than you might think, and really makes an impact when you walk into the room. Not only that, but this is also a very cheap alternative to more expensive chandelier decor. You can customize the colors and size of these balloon chandeliers to perfectly match your space and wedding theme.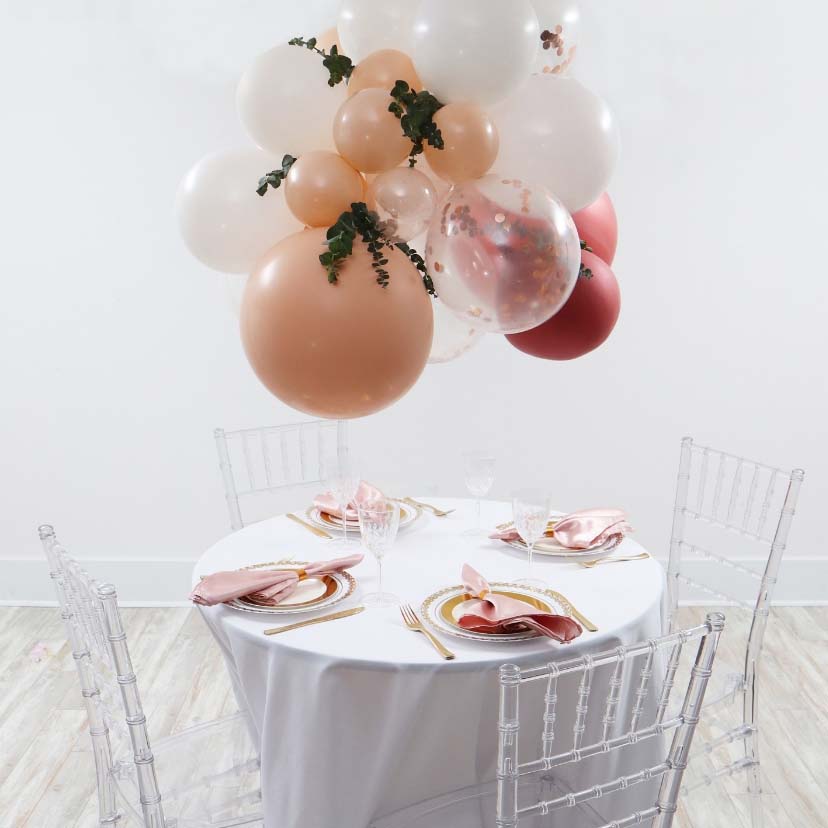 10. Balloon Centerpieces
One way to make balloons the center of attention at each table is to turn them into centerpieces! Filling them with helium allows them to float high enough above the tables to not block guests' views of each other or the reception events, yet still be eye-catching. They can also serve the functional use of designating assigned tables, either by putting numbers on them or simply using different colored balloons for each table.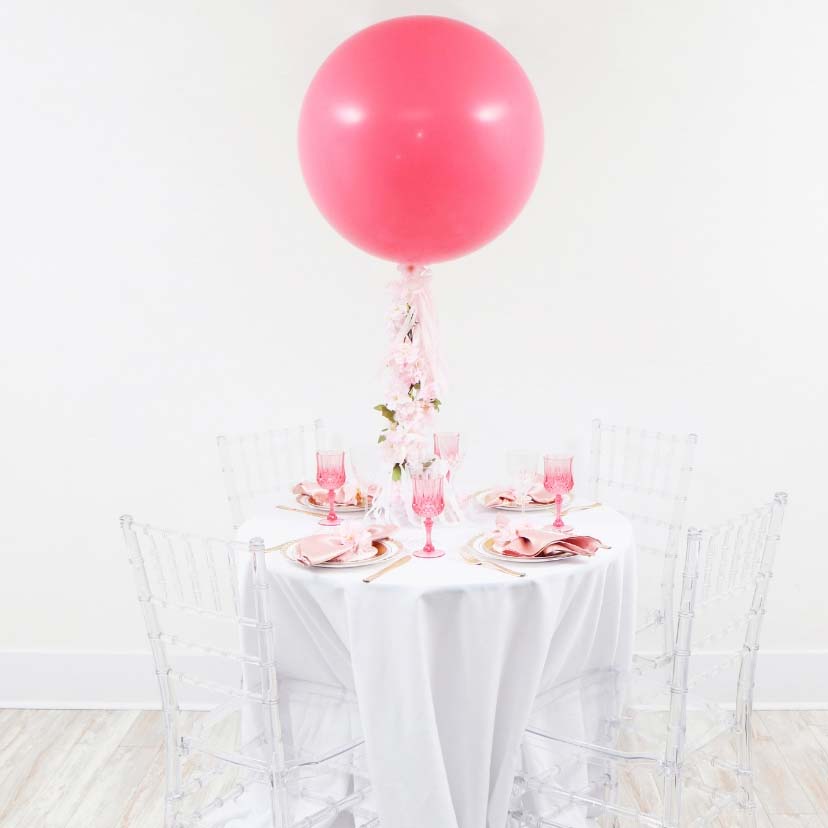 Hopefully these 10 ideas have inspired you with the many ways you can make balloons work for your wedding. You can get all of the additional details for how to create each of these ideas on your own, as well as the materials you need, on Fun365 at Oriental Trading. Everything you need to See It, Shop It and Make It with the click of a button! 
Which one is your favorite? Do you have other ideas for ways to use balloons at your wedding? Let me know in the comments! 
And, for one last example of how I've used balloons in wedding-related celebrations, check out the large balloon arch I made for my recent Hole-In-One Golf Shower.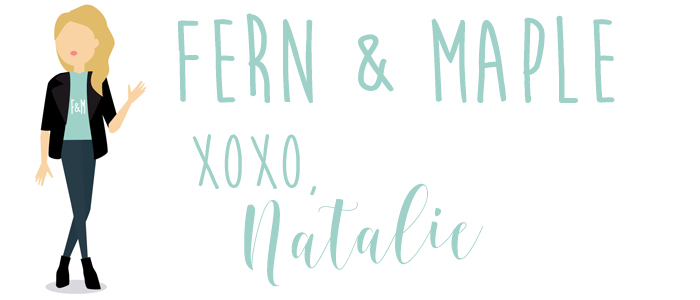 As an OTC blogger, I received compensation and/or products in exchange for my styling and crafting services. As always, all project ideas and any opinions expressed here are my own.  For further information on our disclosure policy please check out our disclosure page.
PIN FOR LATER: