With extended family far off in New Zealand, I have really come to cherish the friends around me that feel like family! That's why I have fully embraced the concept of celebrating Friendsgiving. You know I will take any excuse to throw a party, and showing my friends how grateful I am for them is the best excuse.
That being said, what could possibly be a better theme for a Friendsgiving party than a Friends TV Show themed party?! I have always loved the show F.R.I.E.N.D.S™️. Growing up, my friends would come over every Thursday for a watch party of Friends and Melrose Place. The fact that I am a huge fan of the show made this party so fun to style! And, with this year being the 25th anniversary of the show, it was the perfect theme.
P.S. I got most of my supplies at Oriental Trading Co, they have a great selection of FRIENDS supplies! But you can also check out my Amazon Shop, and/or my LTK post!
How to Set up a FRIENDS Themed Friendsgiving Party
I started by creating the perfect Friends backdrop inspired by the iconic show intro by the fountain. To do this, I painted white umbrellas blue, red, and yellow and added the words "Happy Friendsgiving" to them in the font made famous by the show. The umbrellas were then placed on the ground in front of the fireplace, which added the perfect pop of bright color to the room. I also added a guitar off to the side in case anyone wanted to break out into a rendition of Smelly Cat at any point.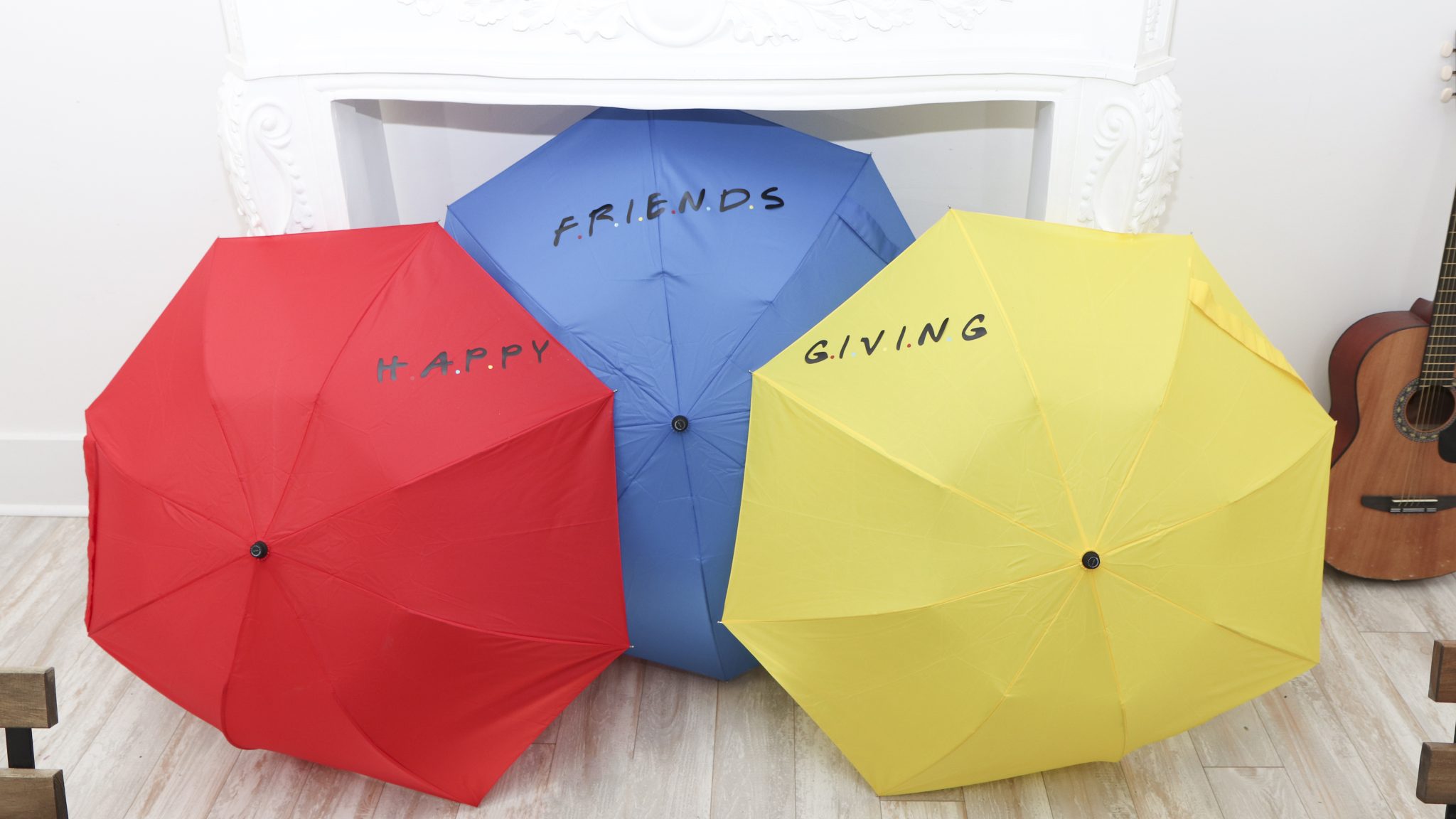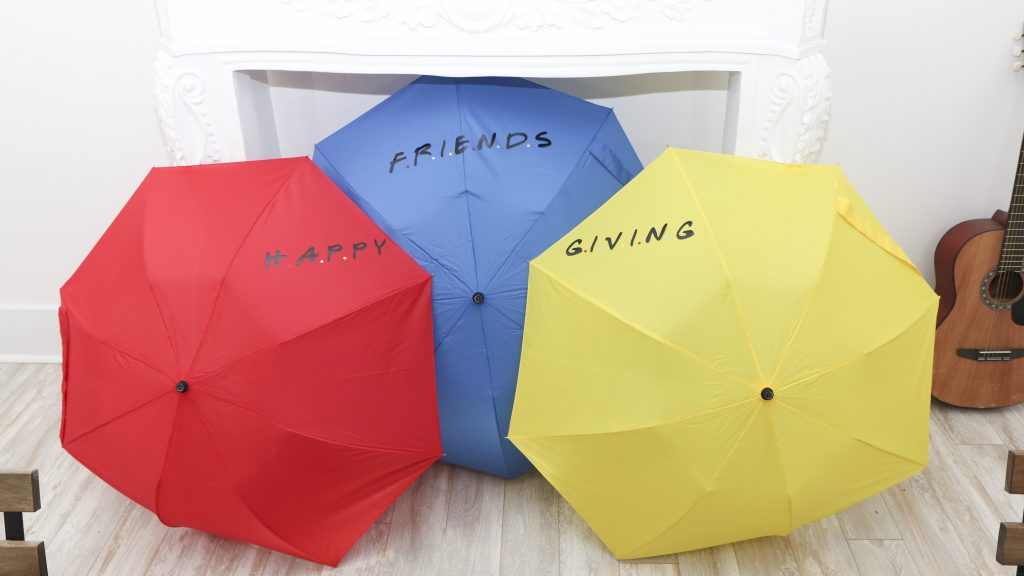 On the mantle above the fireplace, I added fall pumpkins (it is Thanksgiving, after all!), but added a fun Friends twist by painting them bright colors and adding quotes from the show to them. I also brought in some NYC coffee shop vibes by adding a taxi and some coffee cups labeled with silly names from the show. Finally, in the center of my mantle, I added a DIY Peephole Letter Board in a yellow frame just like the one that hung on the door of Monica's apartment! Learn how to make the peephole letter board HERE.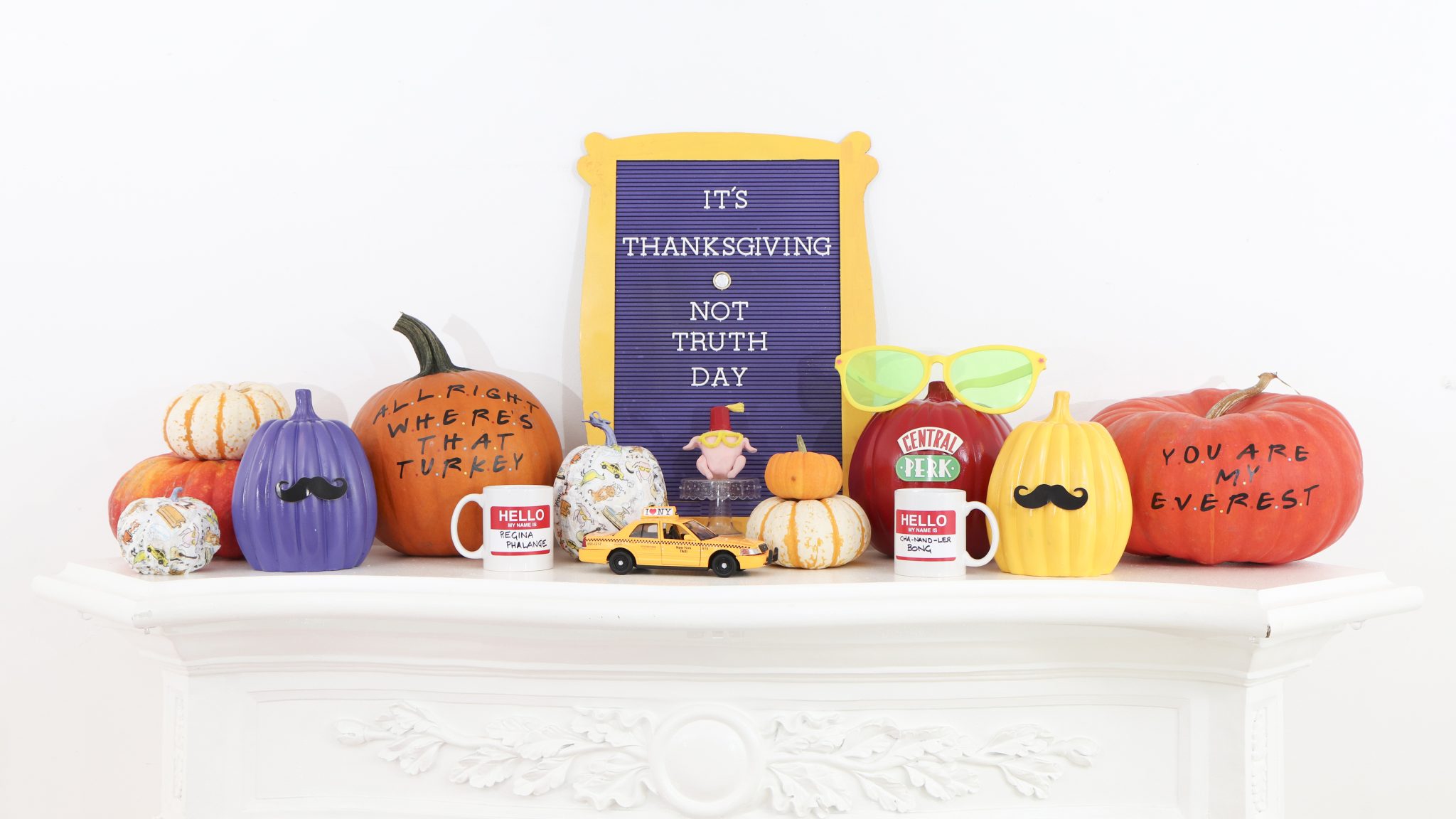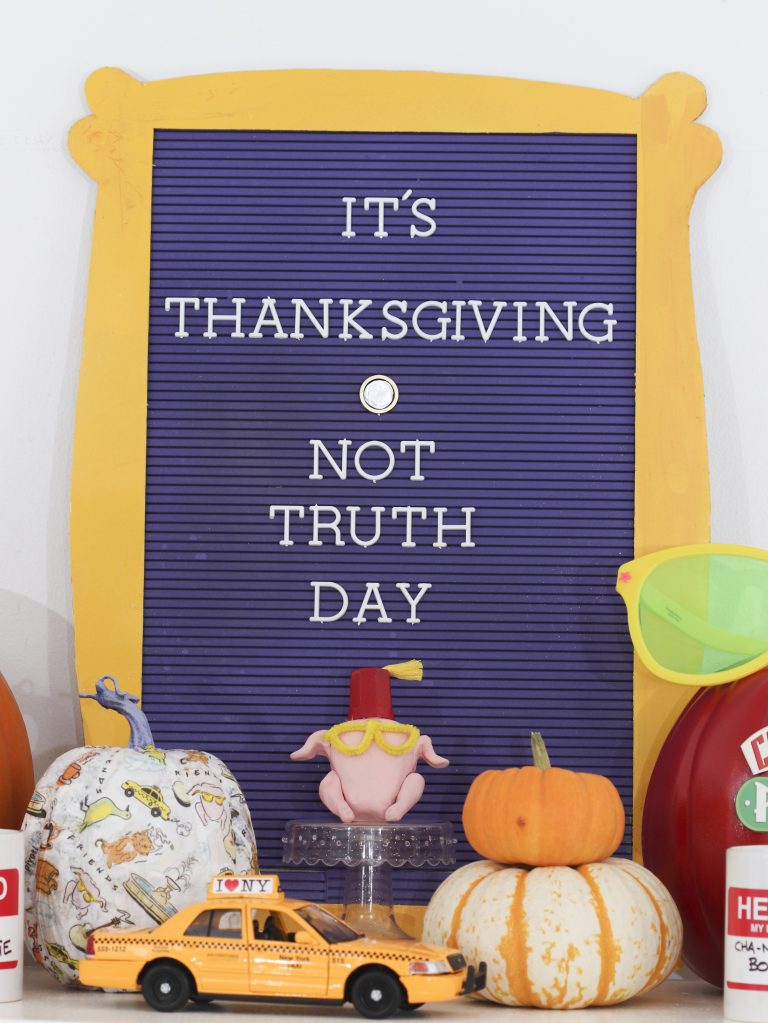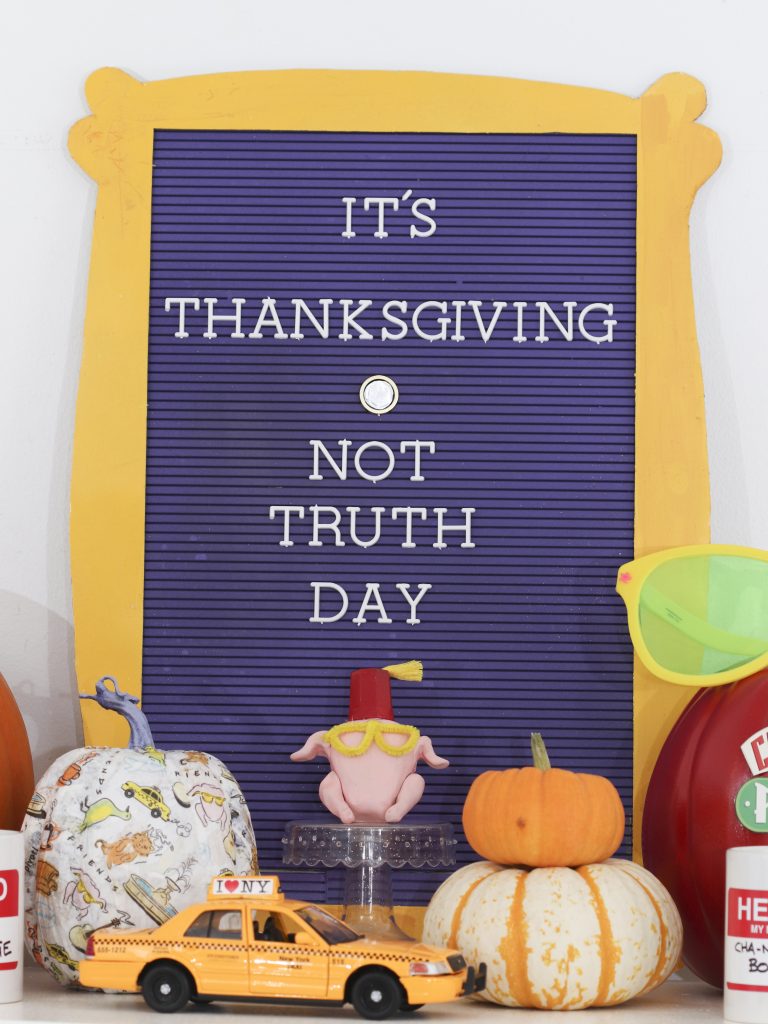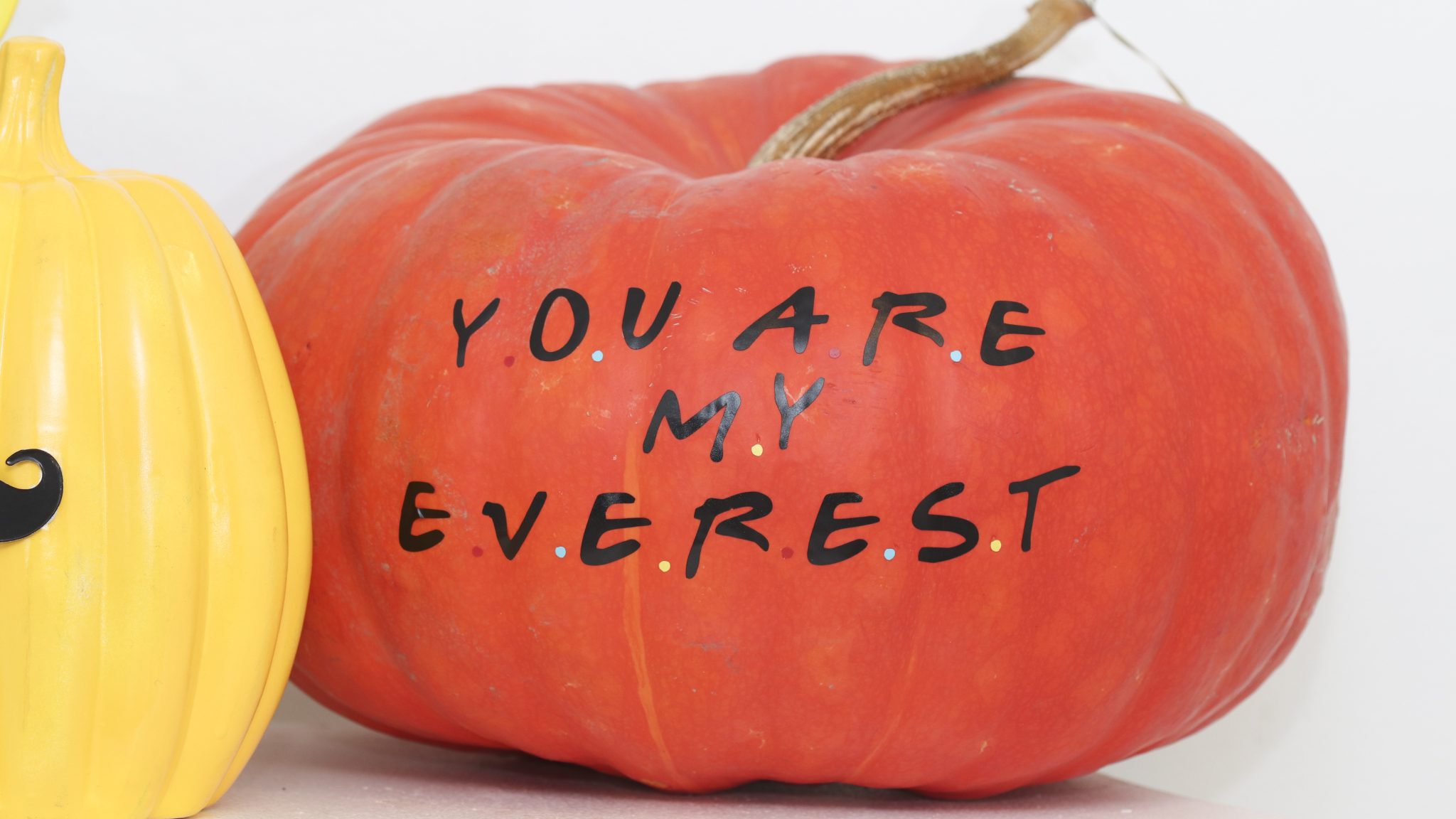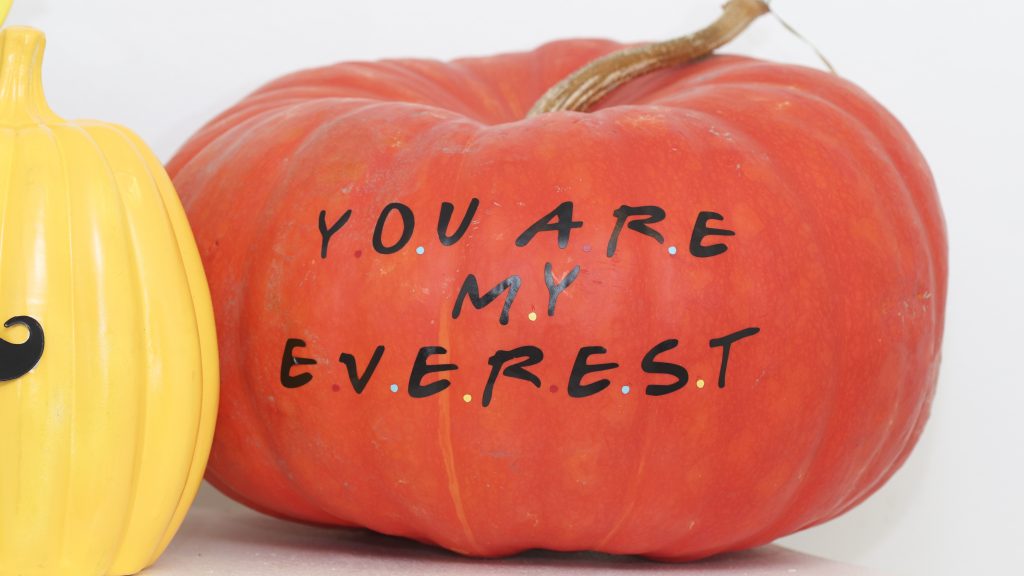 For the actual Friendsgiving meal, I set the table with Friends-themed tableware. I also added coffee mugs with mustache cut-outs on them to remind everyone of Monica's ex Richard's mustache that Joey, Chandler and Ross were quite jealous of. If your friends are similarly jealous, they can always take off these mustache cutouts and use them on their own faces!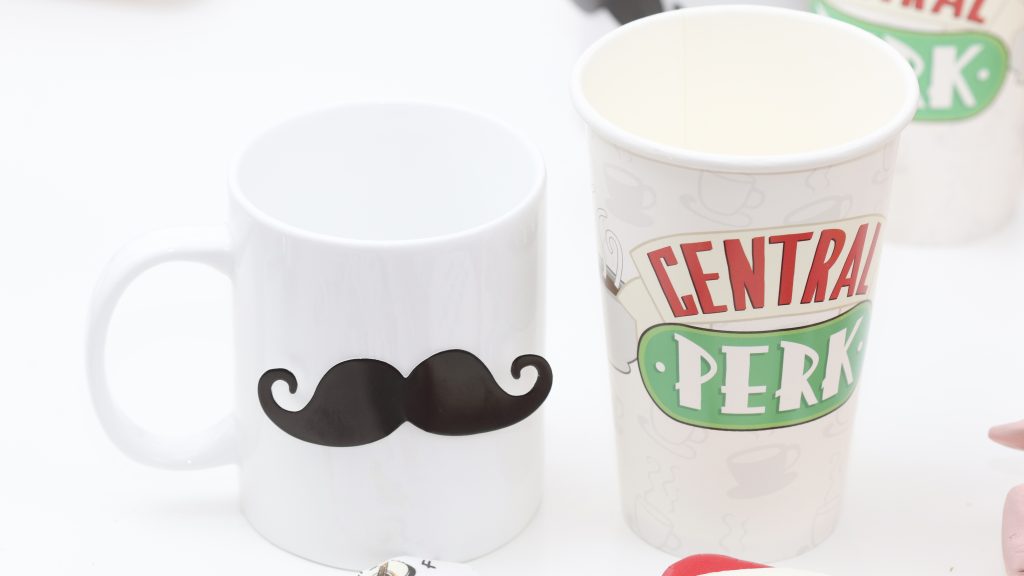 One of my favorite parts of the place settings were these adorable sugar cookies, made by Kelly of Sugarly, that I placed on each plate. Not only were they delicious, but they each had a funny quote from one of the Friends Thanksgiving episodes written on them. Could they BE any more cute?!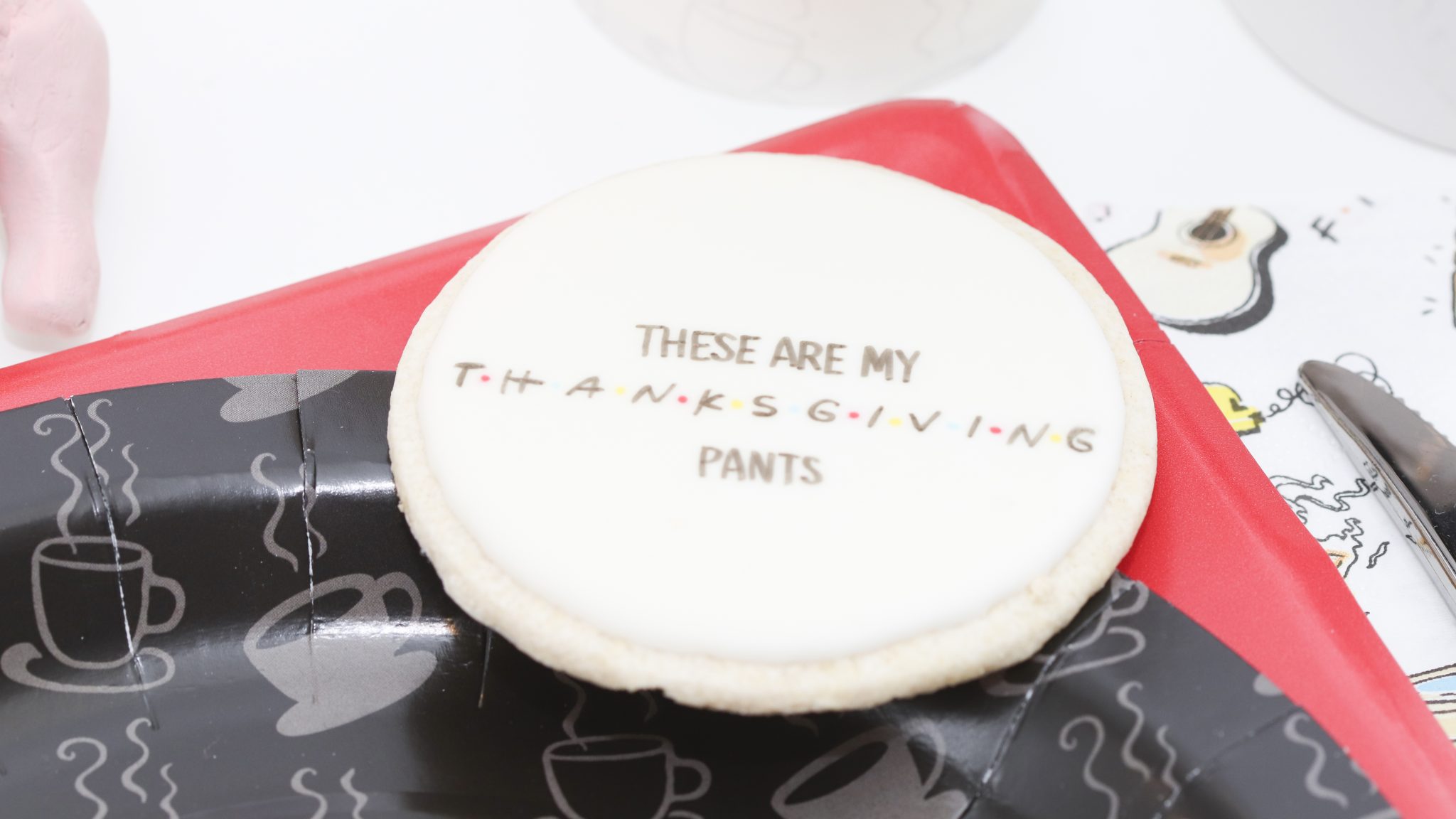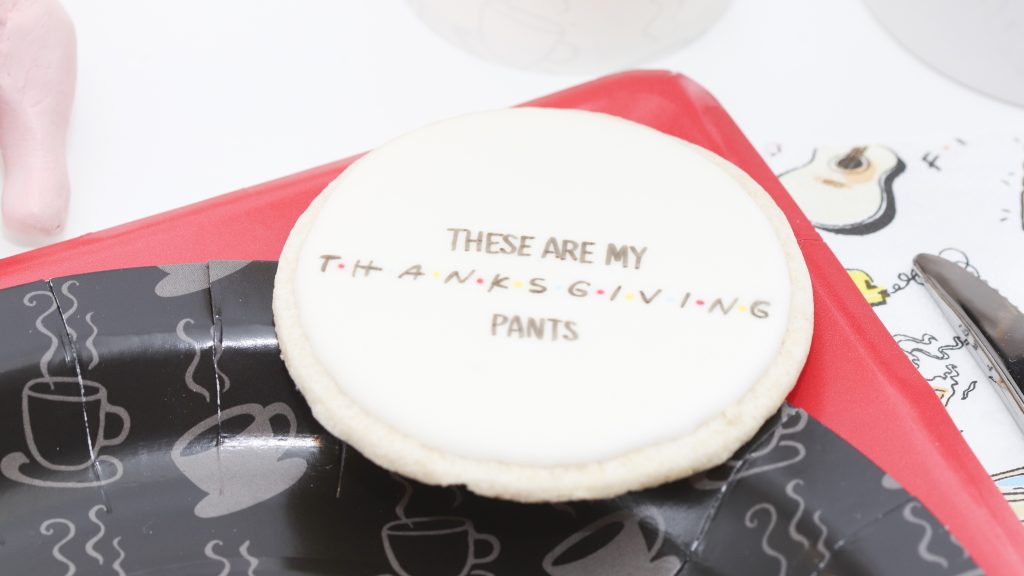 Rather than use traditional place cards for this party, I created Friends-themed personas for each of my guests, and made these DIY Mini Turkey Place Cards for each one. Remember when Monica dressed up her turkey and danced with it on her head to cheer Chandler up, and then he told her he loved her for the first time? Perhaps these silly little turkeys will inspire your guests to share some love too! Get the details to make your own HERE.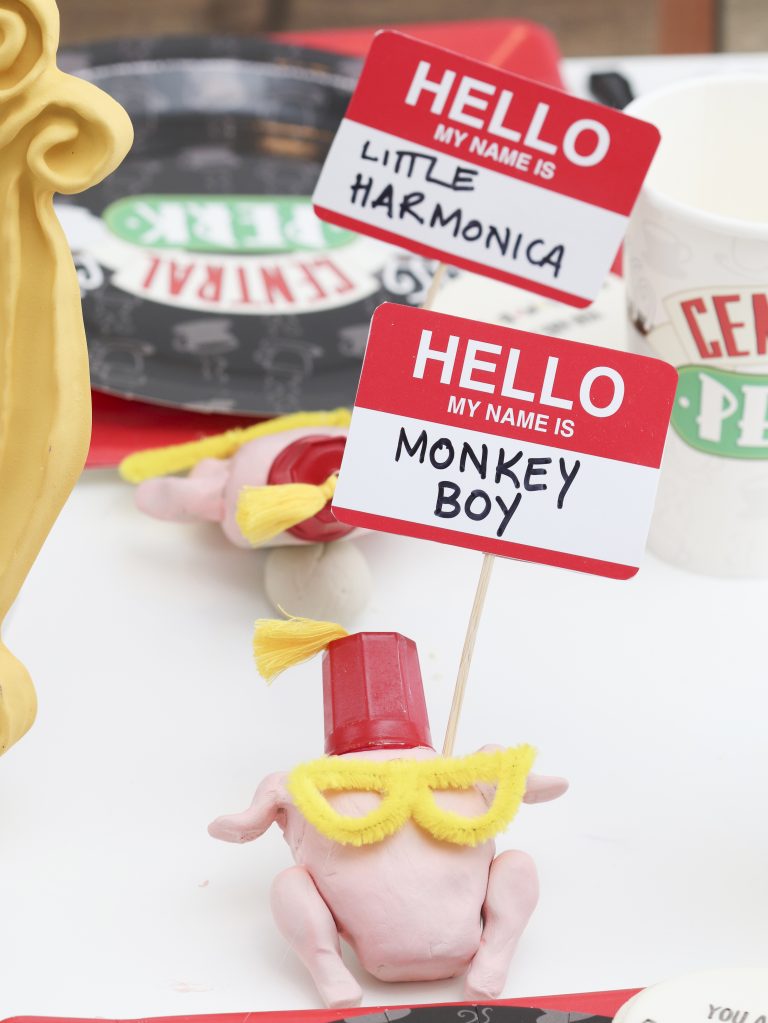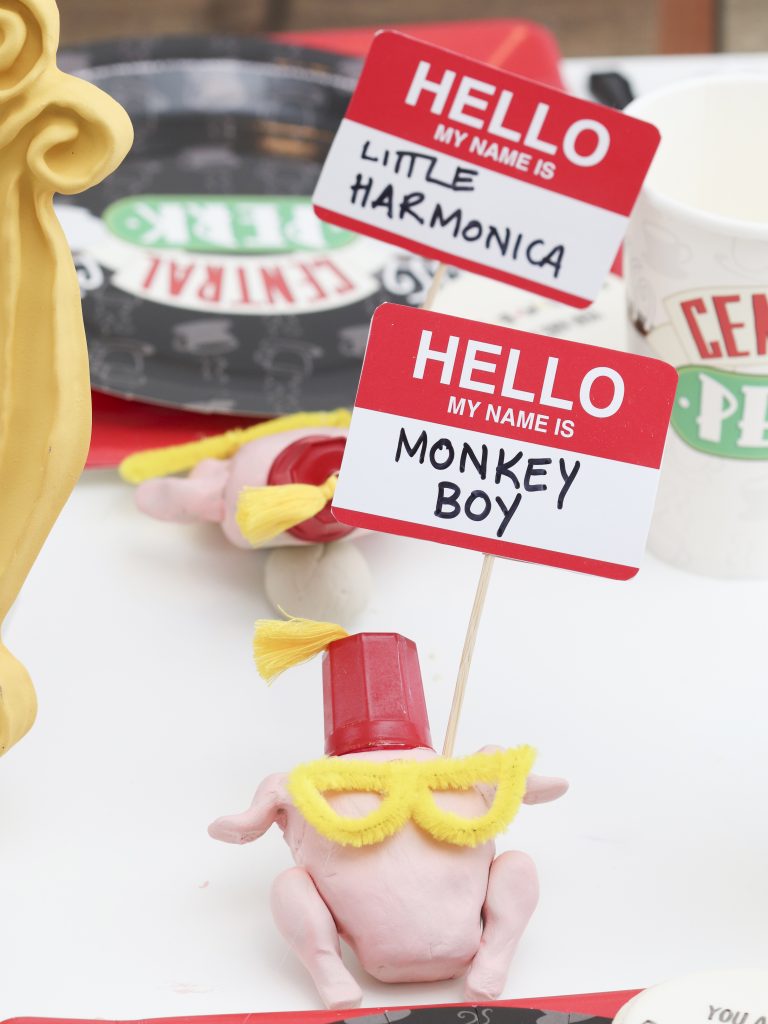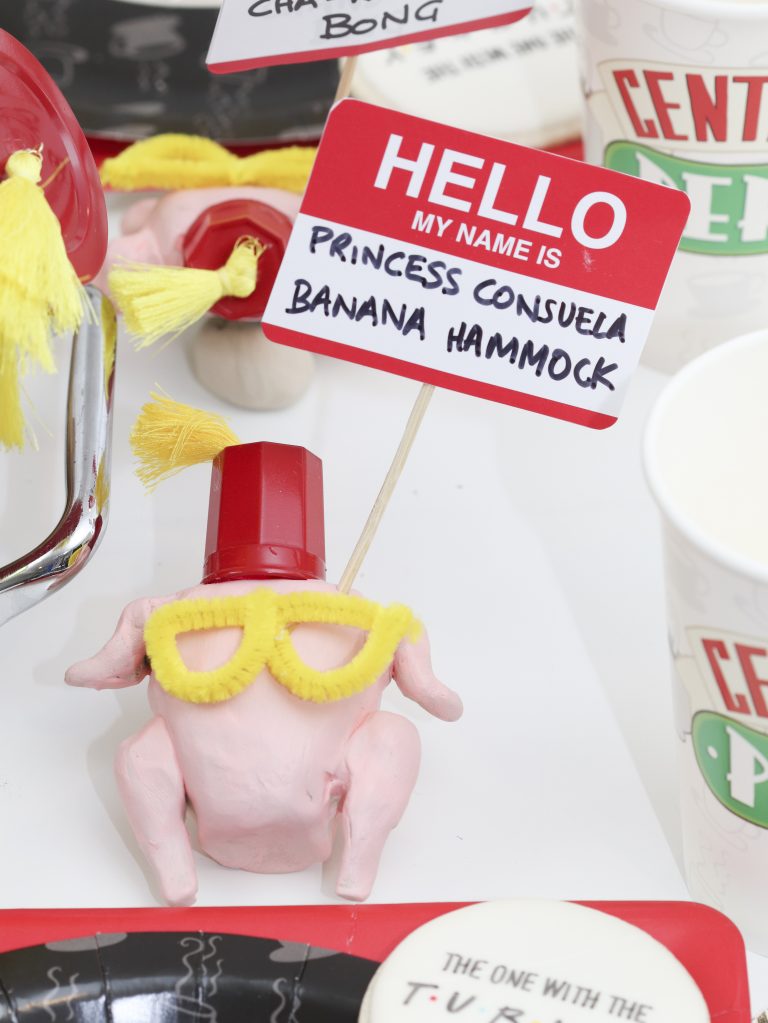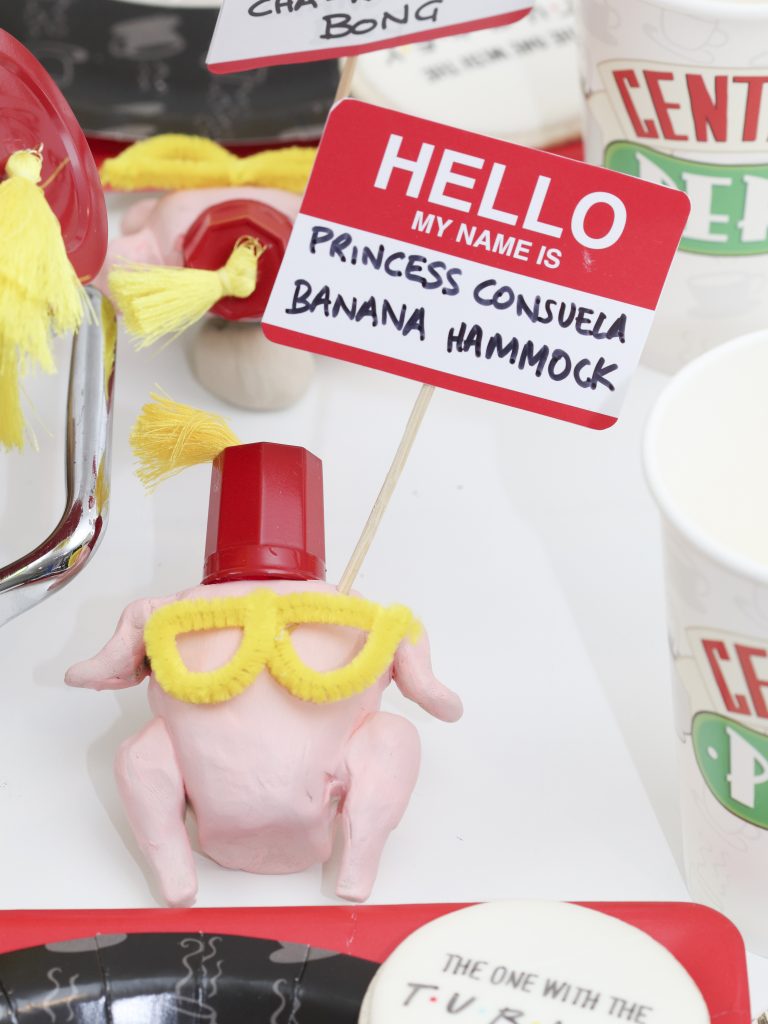 Speaking of the famous Friends turkey, I saw to it that the main dish was similarly dressed. It was easy to do with a red solo cup and giant sunglasses. I just made sure that none of my friends stuck it on their heads before it was cooked- we all learned our lesson from Joey's Thanksgiving debacle! I also couldn't forget to include my own version of Rachel's famous Thanksgiving trifle. Luckily for my friends, my version doesn't include beef sautéed with peas and onions.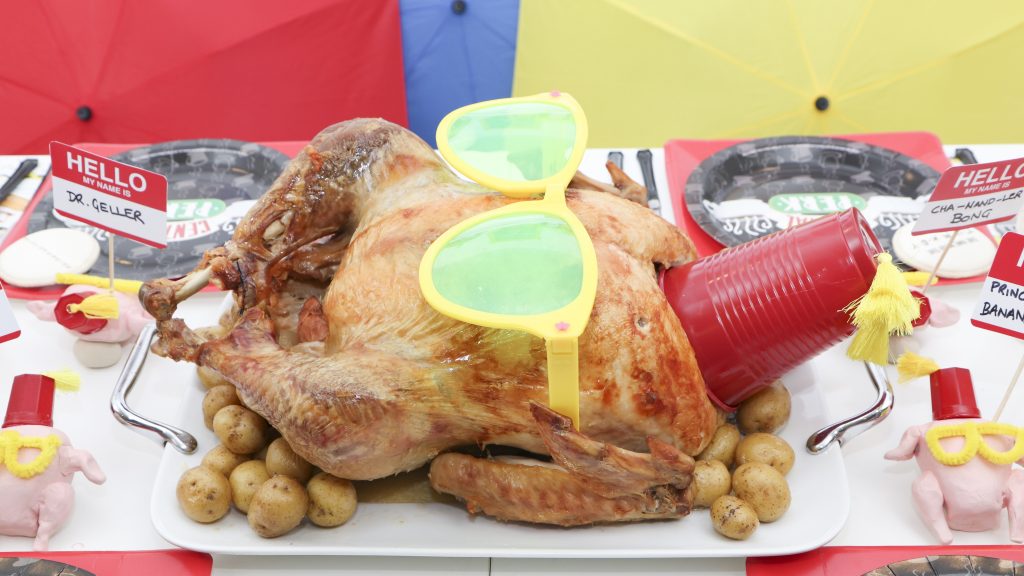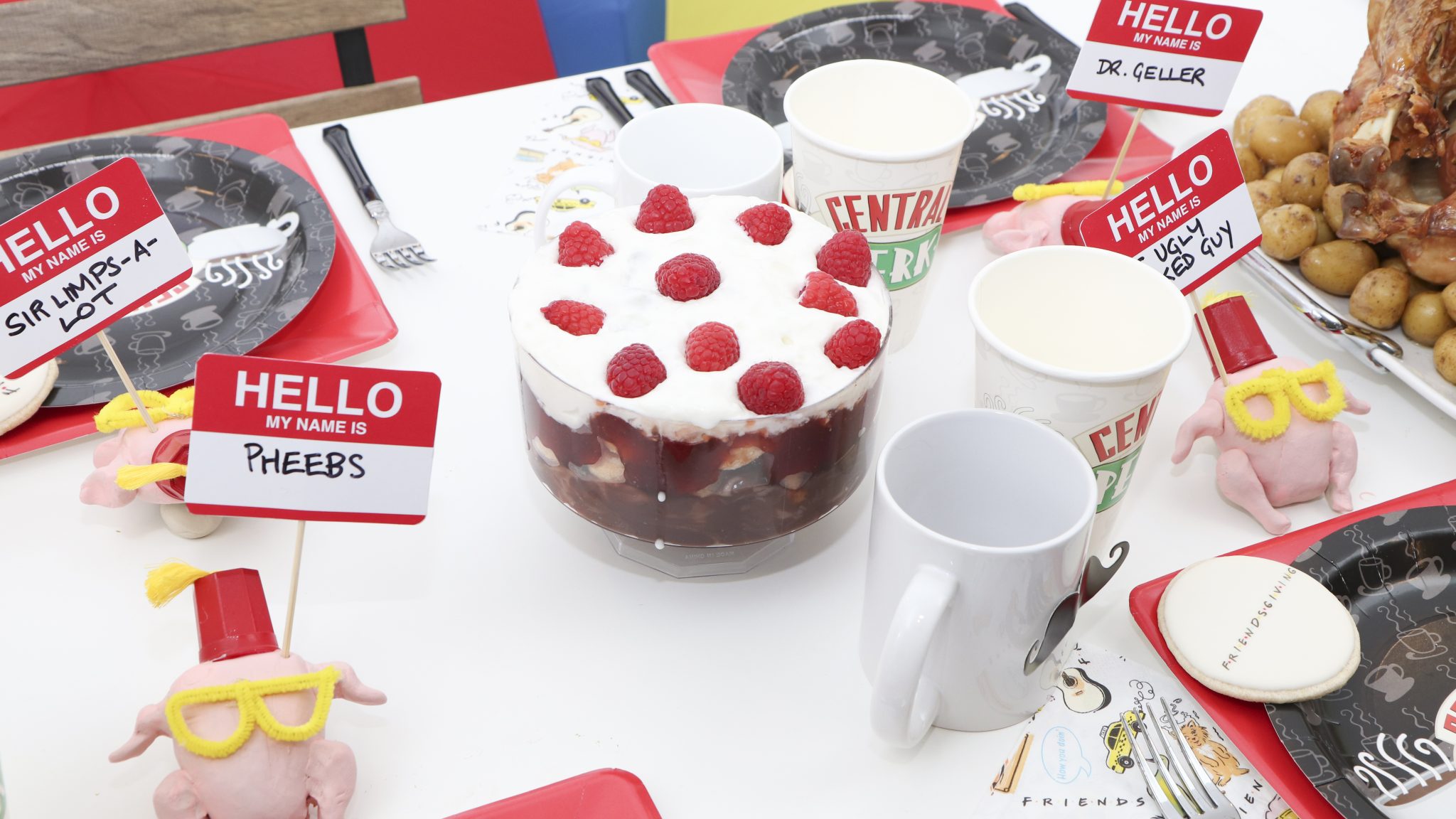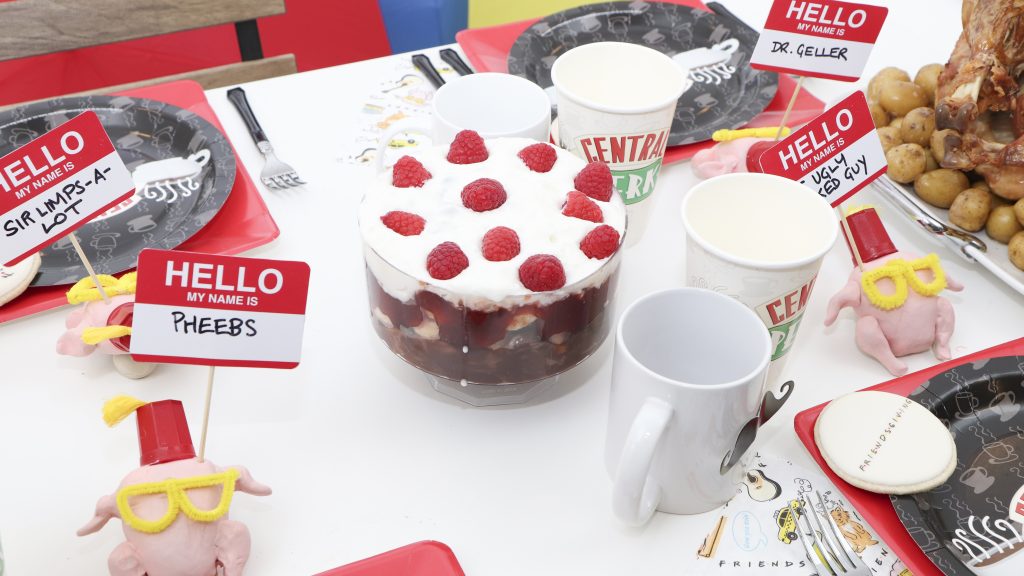 I finished off my table with another DIY Peephole Letter Board. These letter boards are so easy to make, and are perfect for adding additional Friends quotes to the decor. Get the tutorial for them HERE.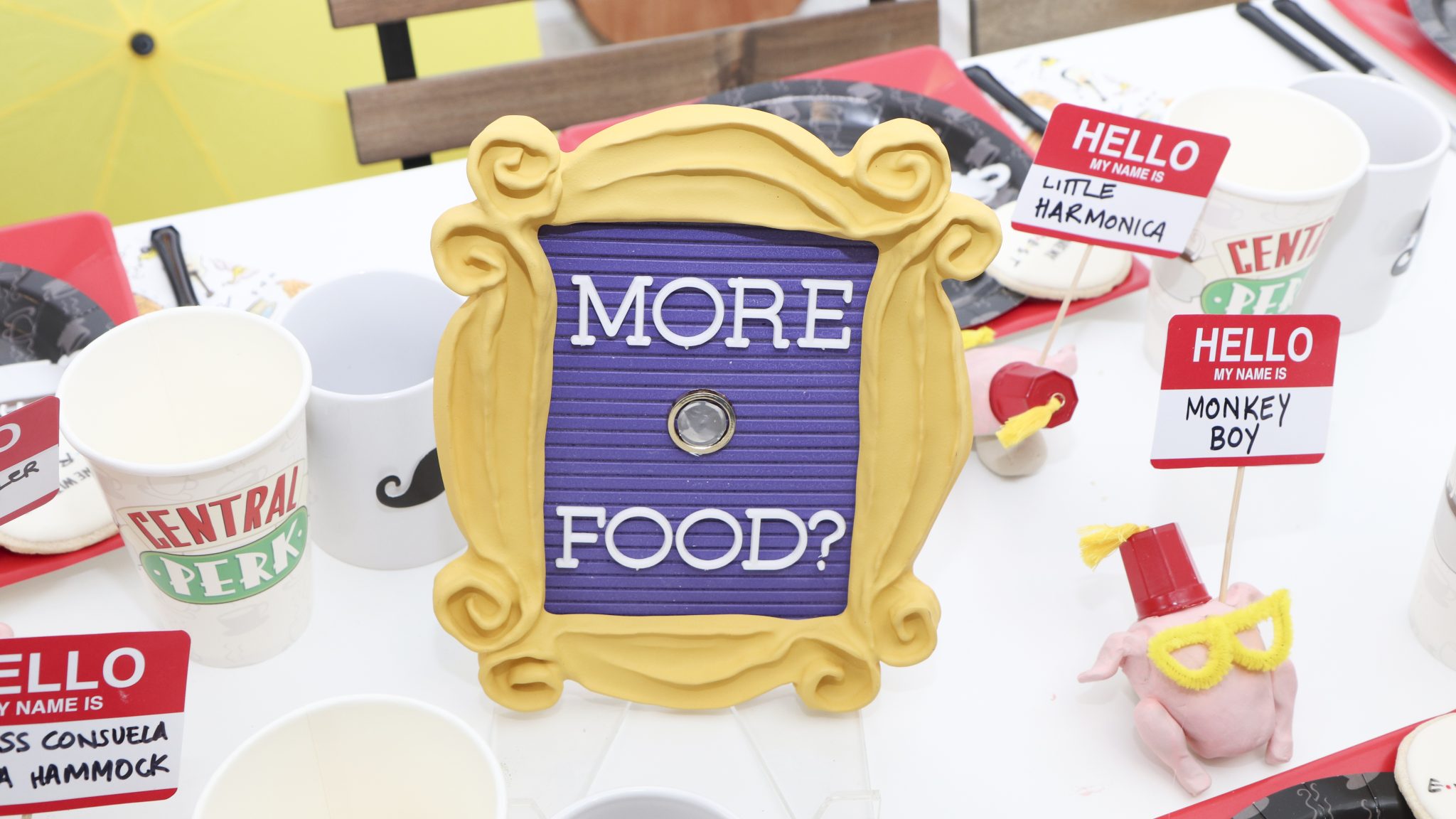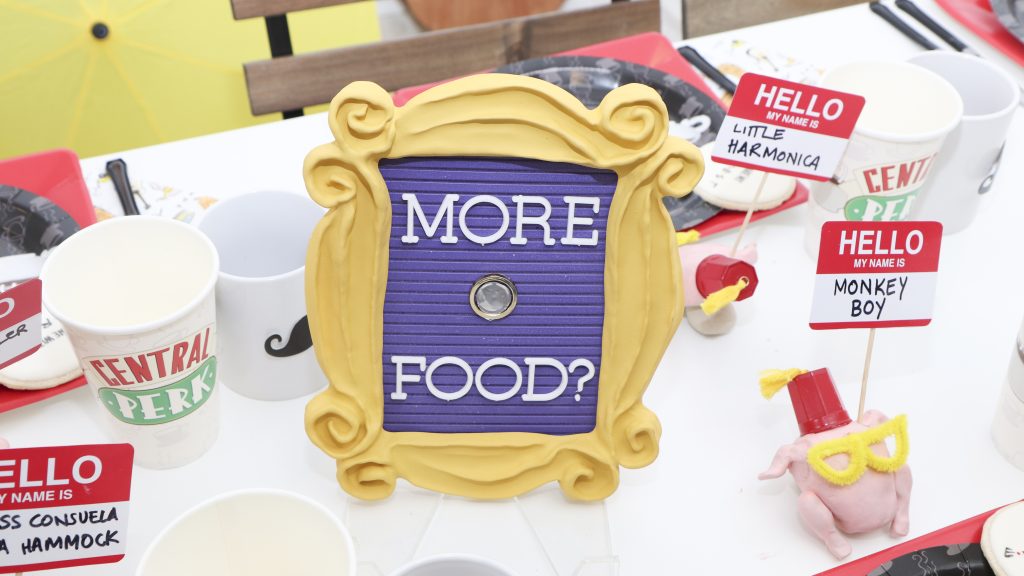 This Friends-themed Friendsgiving Party is sure to make your friends smile, just in case it hasn't been their day, their week, their month, or even their year…and remind them that you'll be there for them even if the rain starts to pour. So tell them all to put on their Thanksgiving pants and come on over! Get all of the additional details to create it on Fun365 at Oriental Trading. Everything you need to See It, Shop It and Make It with the click of a button! I hope you enjoy all the DIY's and ideas as much as I enjoyed creating them.
PIN FOR LATER: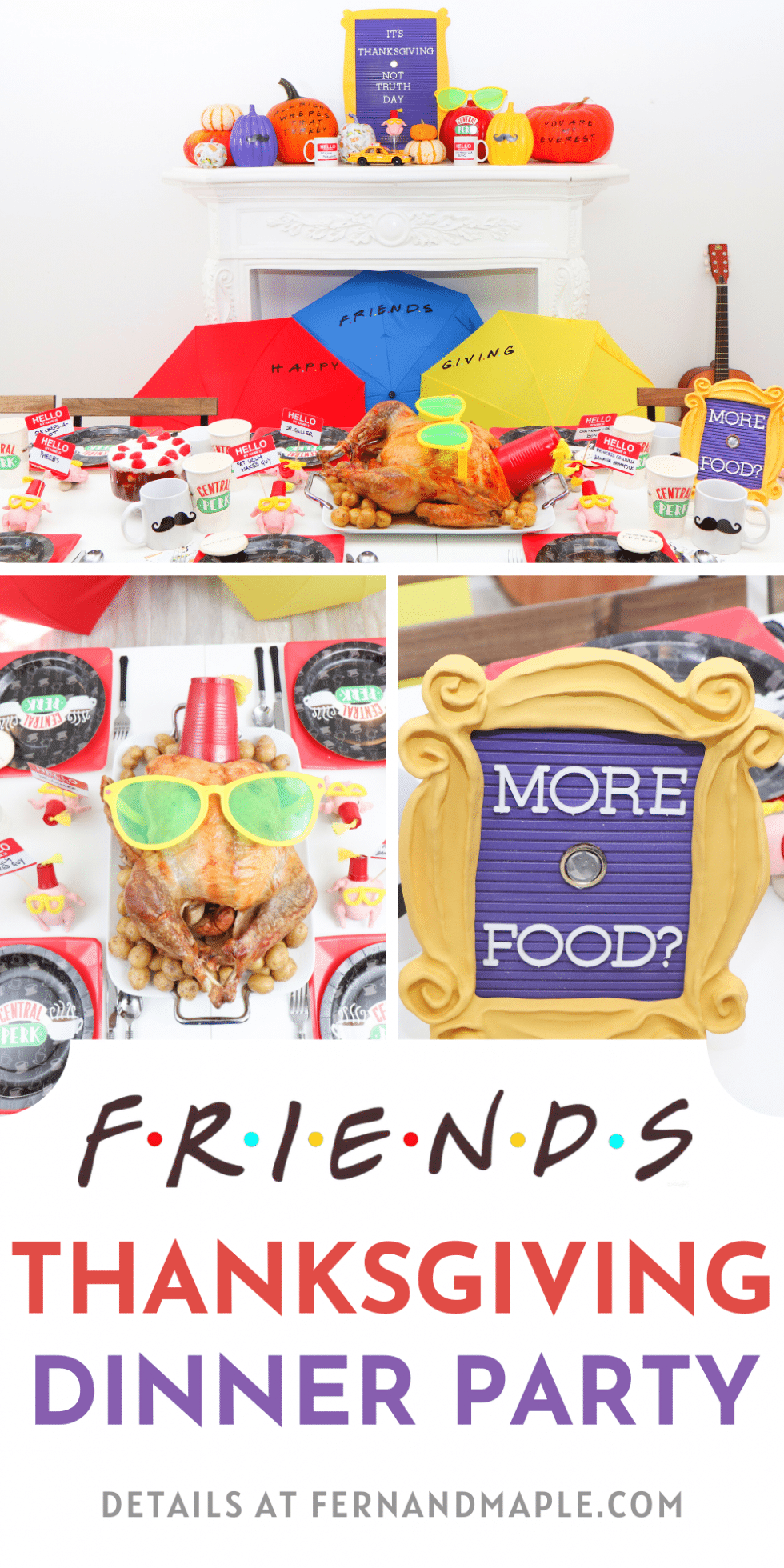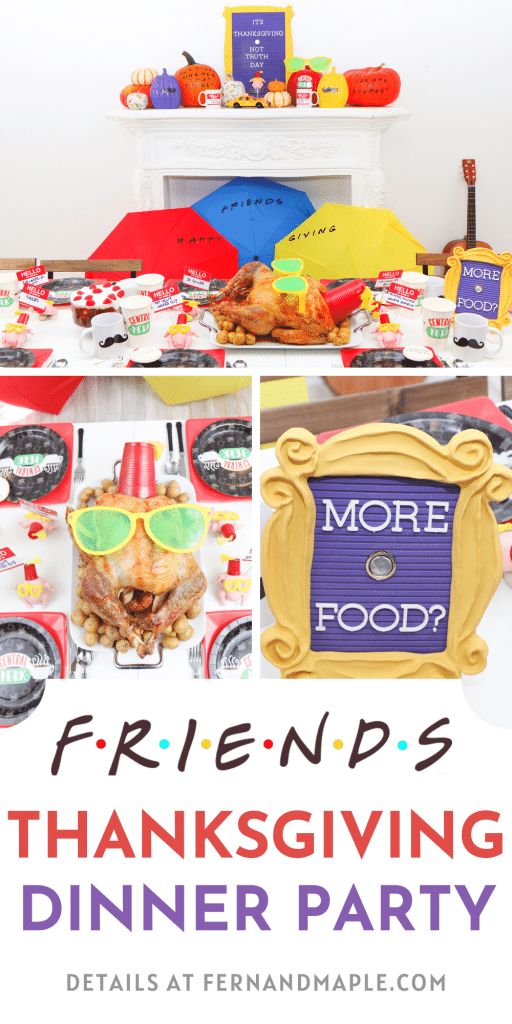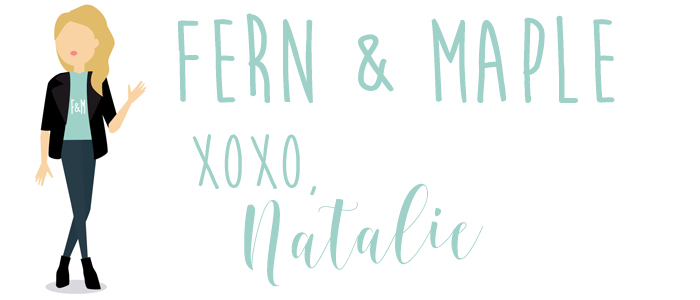 As an OTC blogger, I received compensation and/or products in exchange for my styling and crafting services. As always, all project ideas and any opinions expressed here are my own.  For further information on our disclosure policy please check out our disclosure page.