Anyone else love the faux fur trees available in high end home decor stores? If, like me, you do, I have a fantastic DIY Faux Fur Christmas Tree decorations alternative for you. This is a much more cost effective option. I used a Dollar Tree tinsel tree frame, fur ribbon and all the festive trimmings!! They are all inexpensive and the tree is so easy to make in just a few steps.
Check out the video below to see how I made several faux fur treees for my mantel as well as detailed step by step instructions below!
How to Make DIY Faux Fur Christmas Tree Decorations
Read on for the step-by-step details!
Supplies:
LED lights pack
T-Pin
Hot Glue
Step 1:
First, cut the tinsel and remove it from the frame.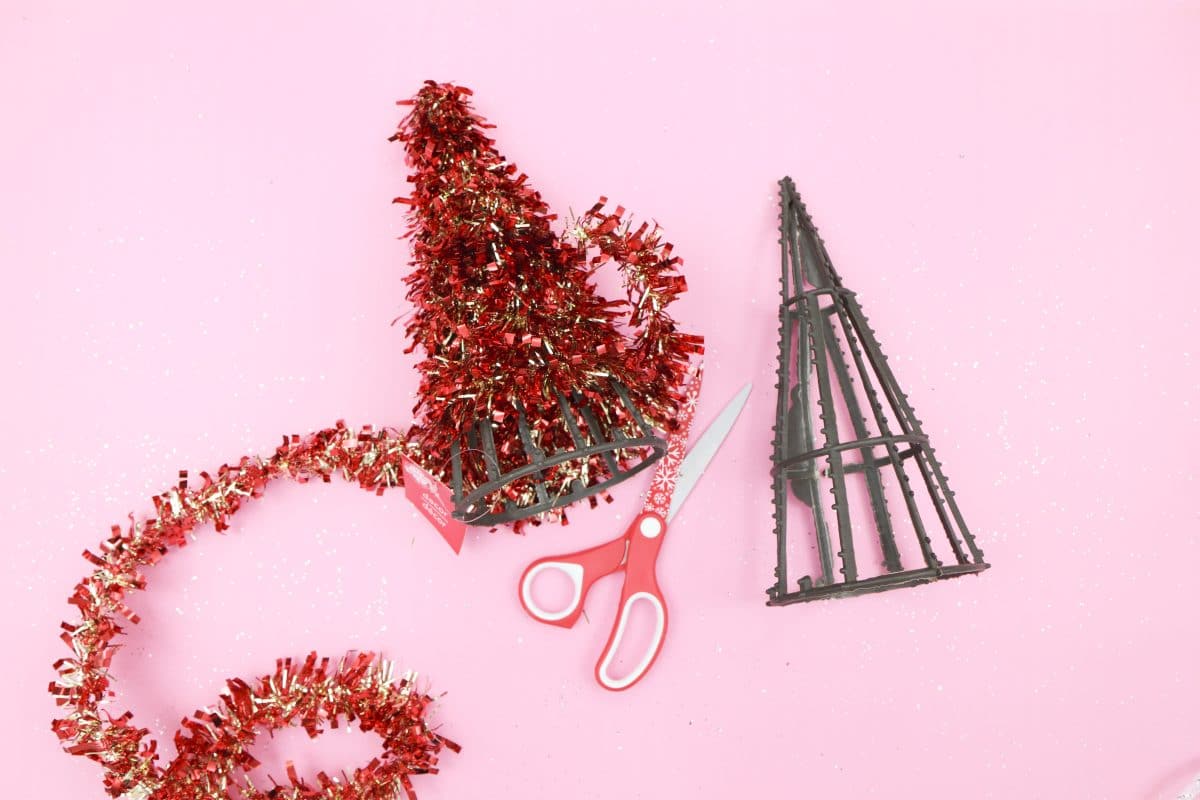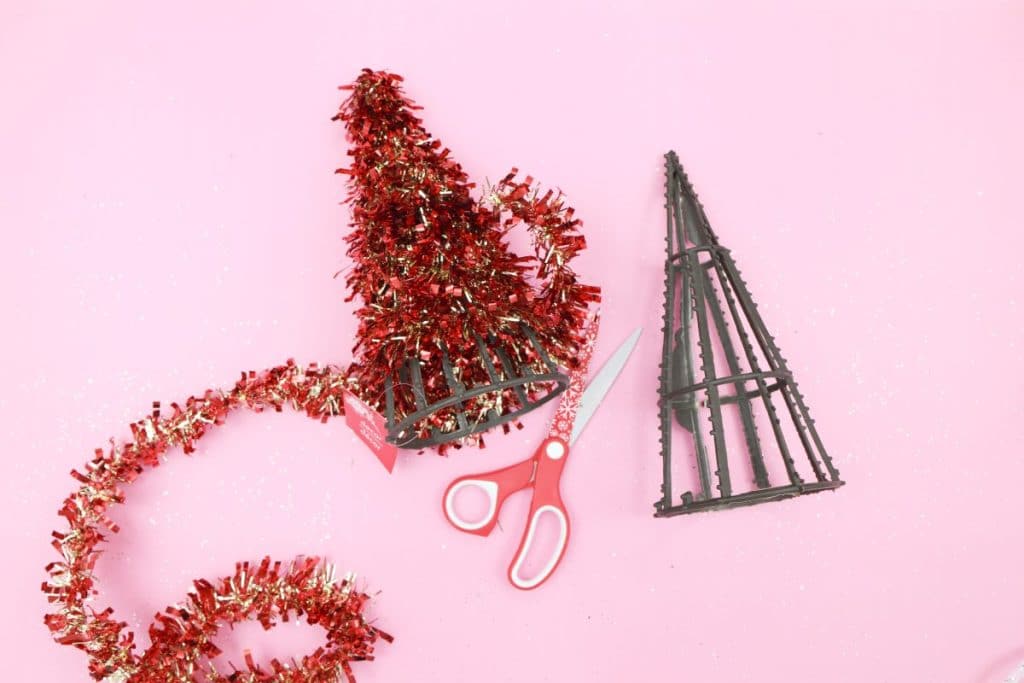 Step 2:
Use hot glue to secure faux fur ribbon around the base of the frame and then wrap the ribbon up to the top of the cone. Pinch the top together and glue to seal.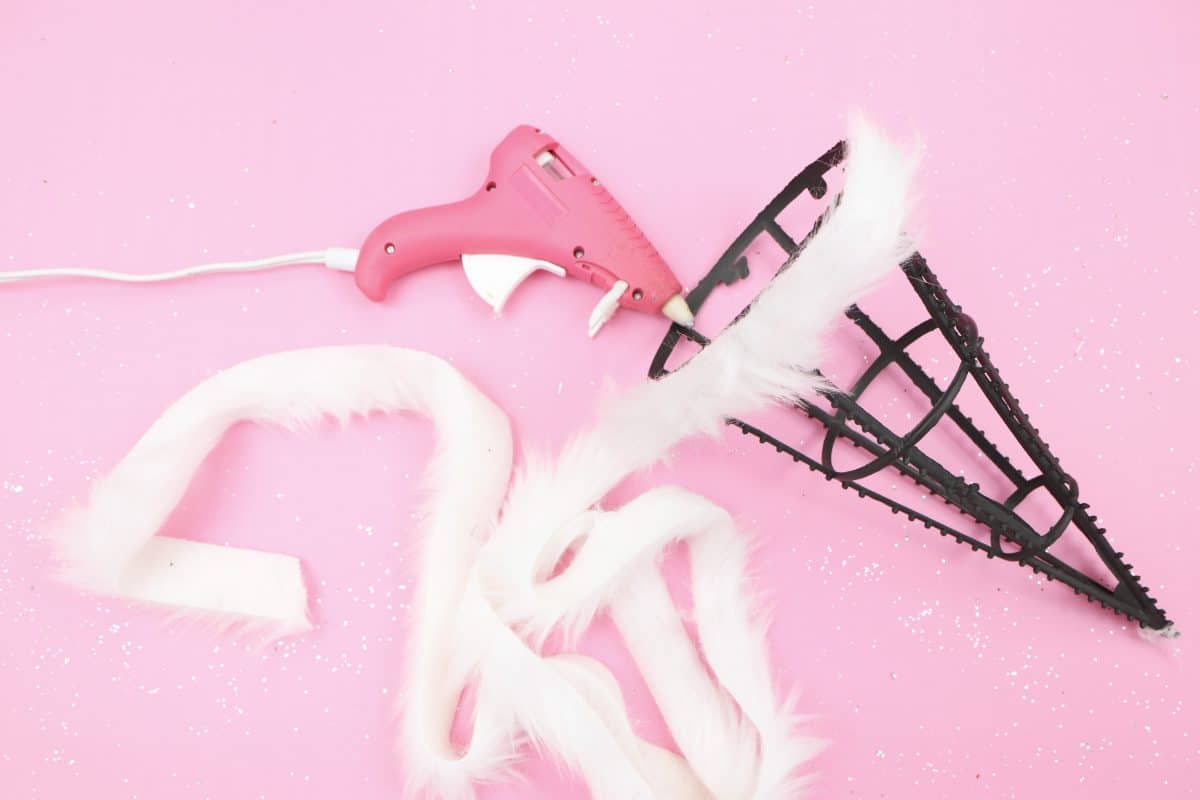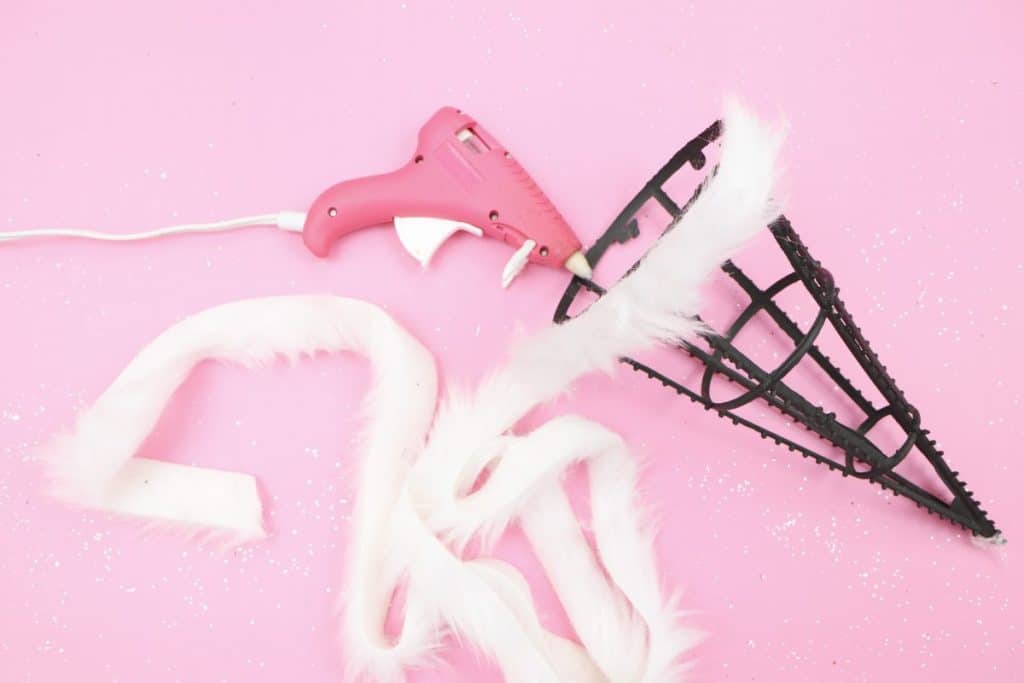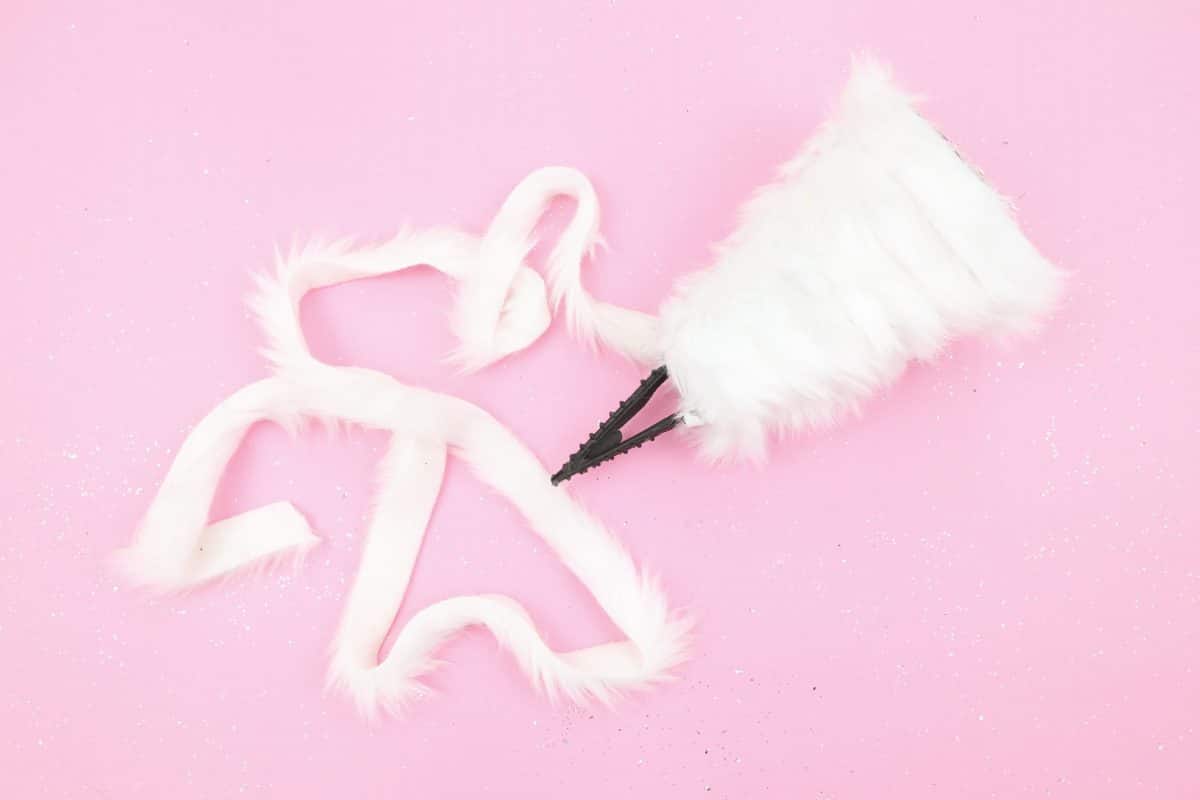 Step 3:
Next, attach (glue) a strand of tinsel ribbon inside the bottom of the frame and then wrap upwards around the fur. Secure with glue at the top.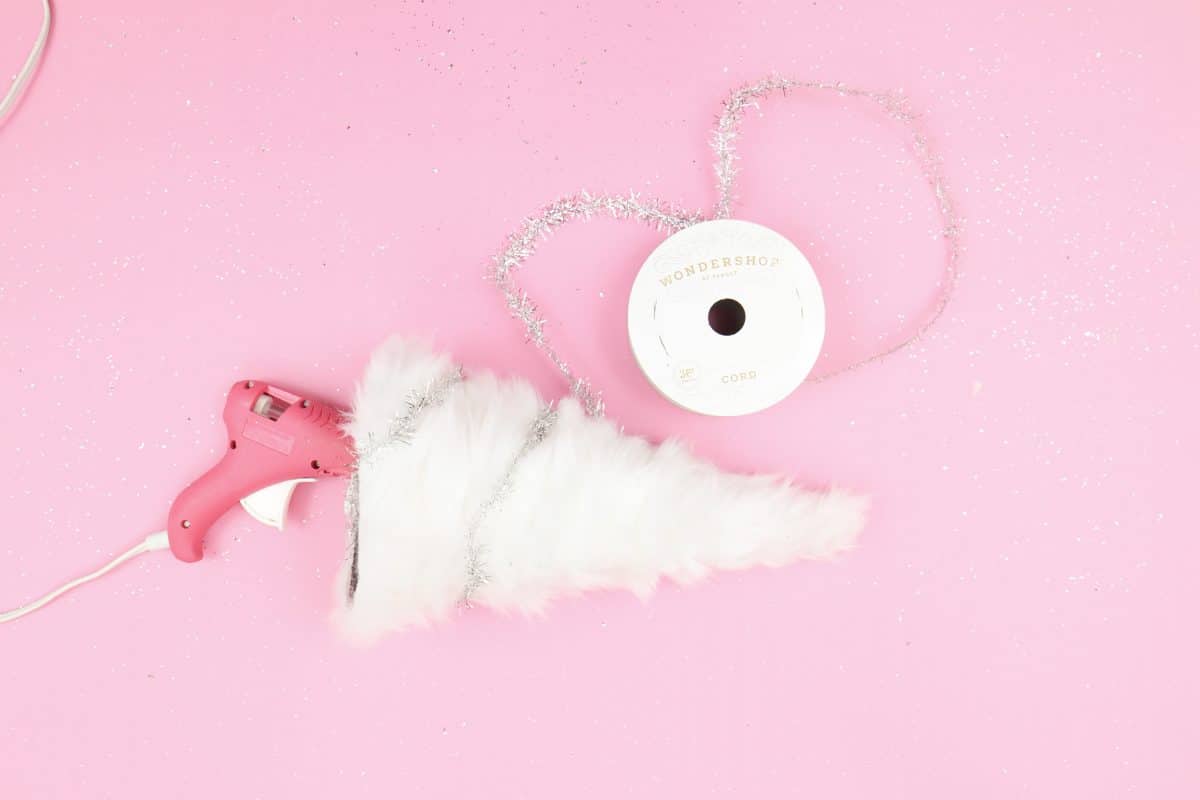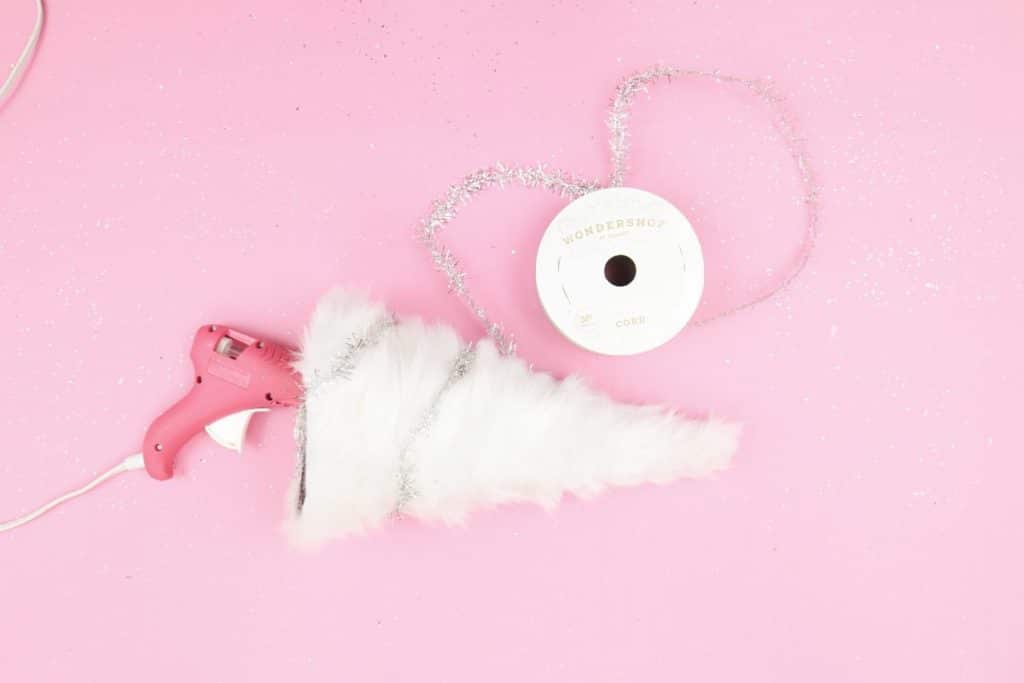 Step 4:
Next, glue small bells (or small ornaments, foam vase fillers, etc.) along the tinsel ribbon to create festive baubles and sounds.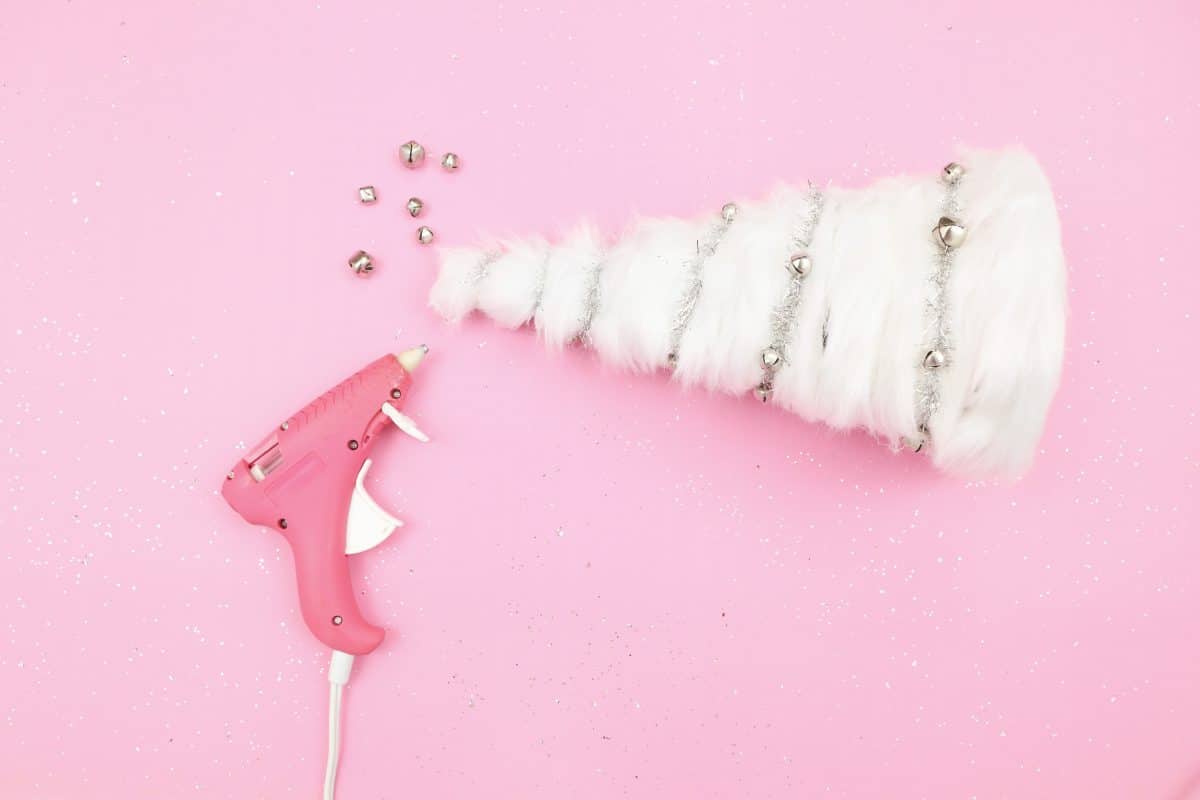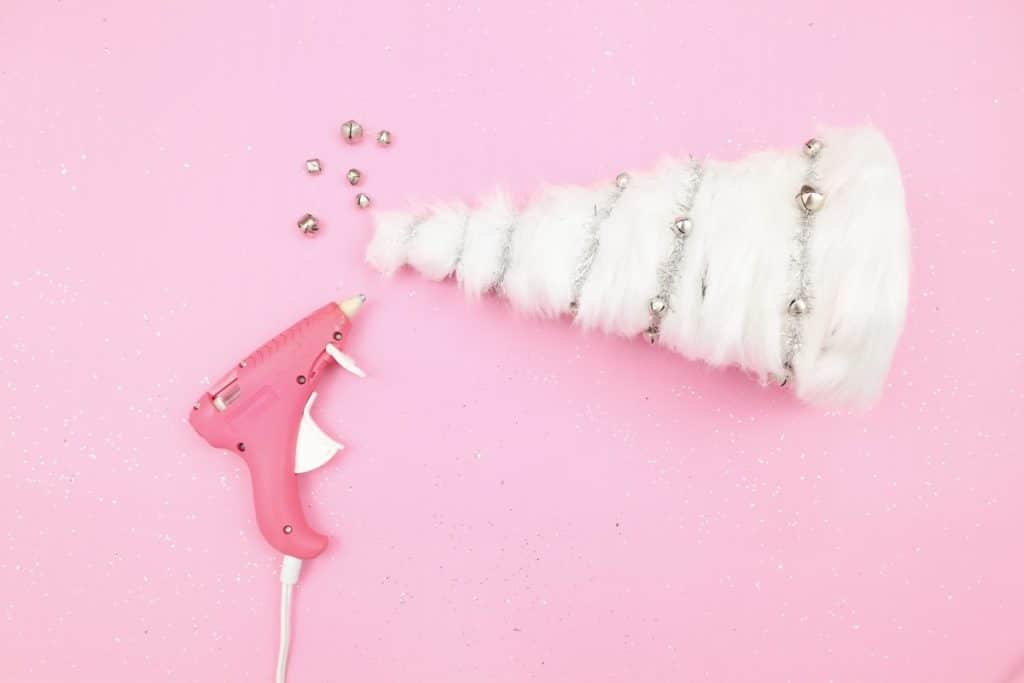 Step 5:
Glue a small star ornament to the top of the tree.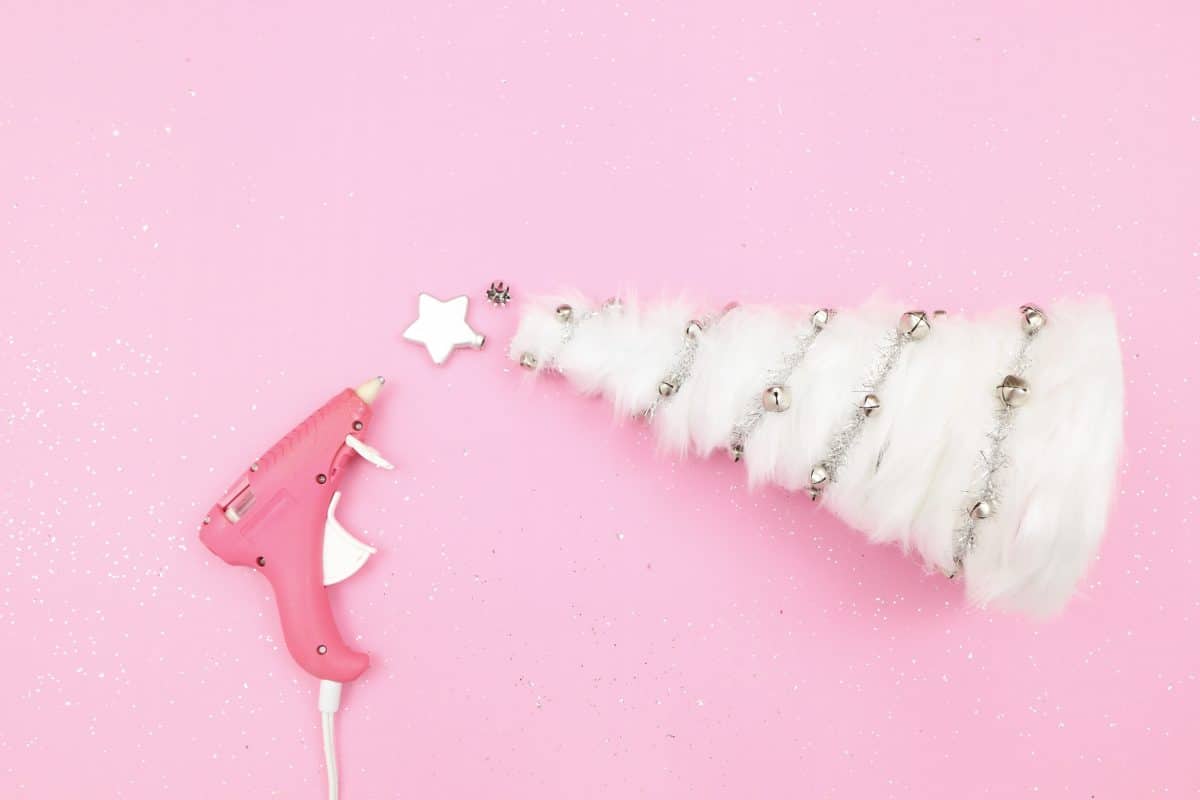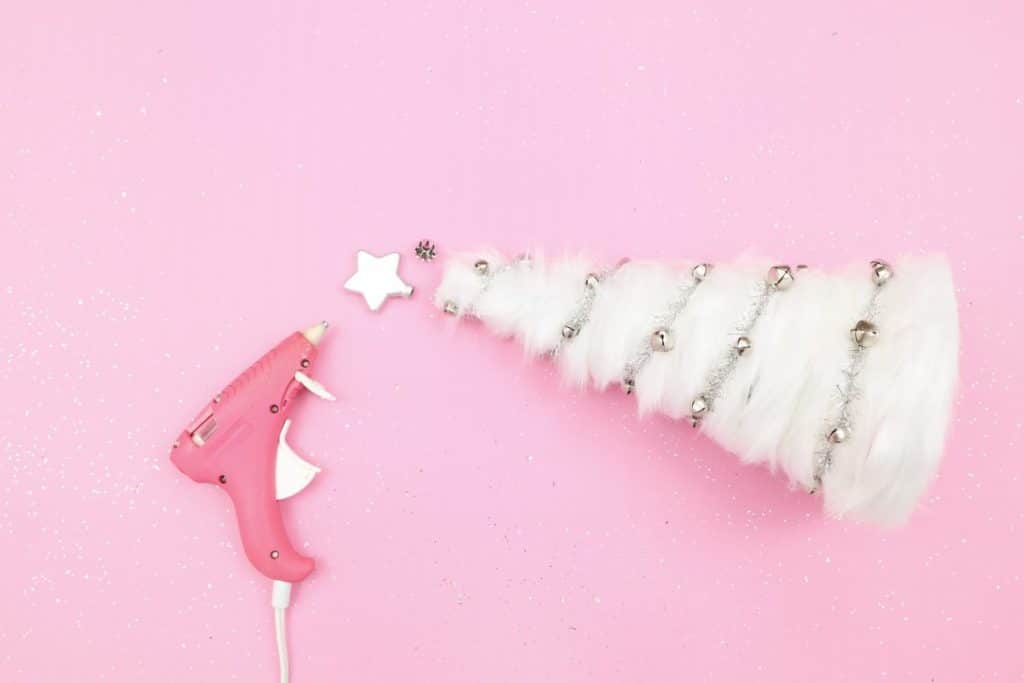 Step 6:
Finally & optionally, tape the battery pack for a small light strip inside the code and wrap the lights around the tree. I used a small T-Pin to secure the lighting strip at the top and then I glued a ball on top of this to hide the small bar.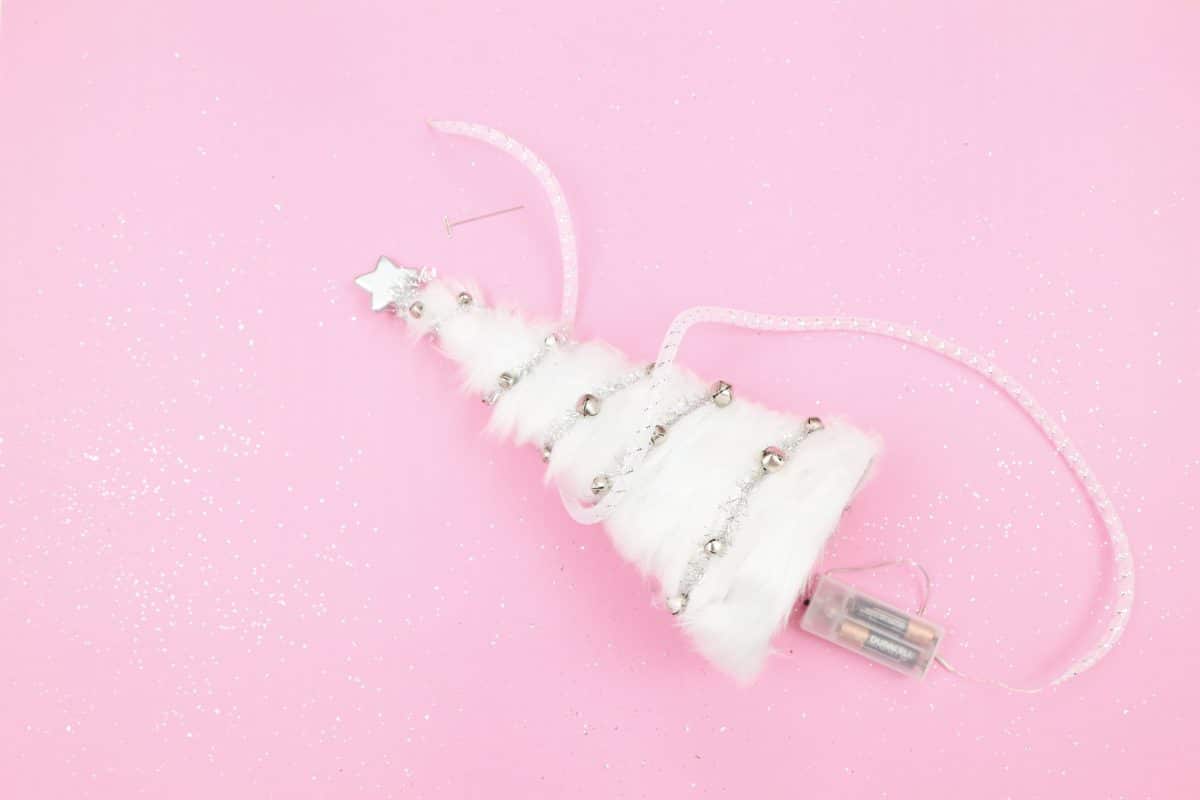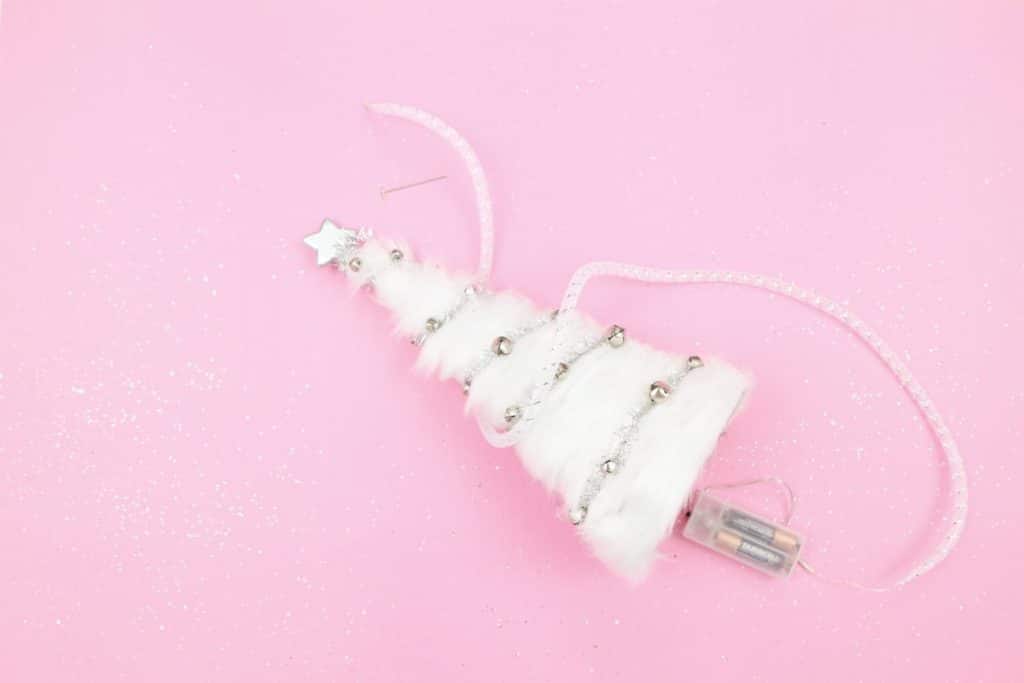 Time to light the tree!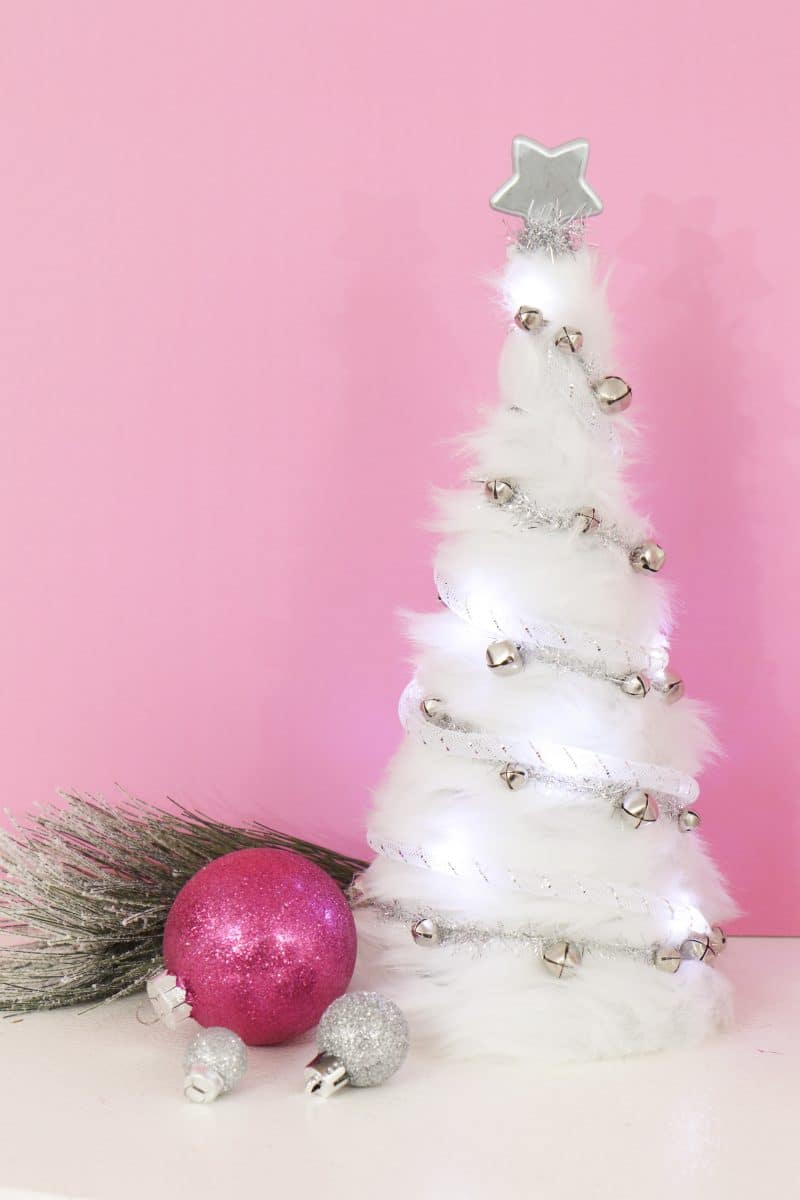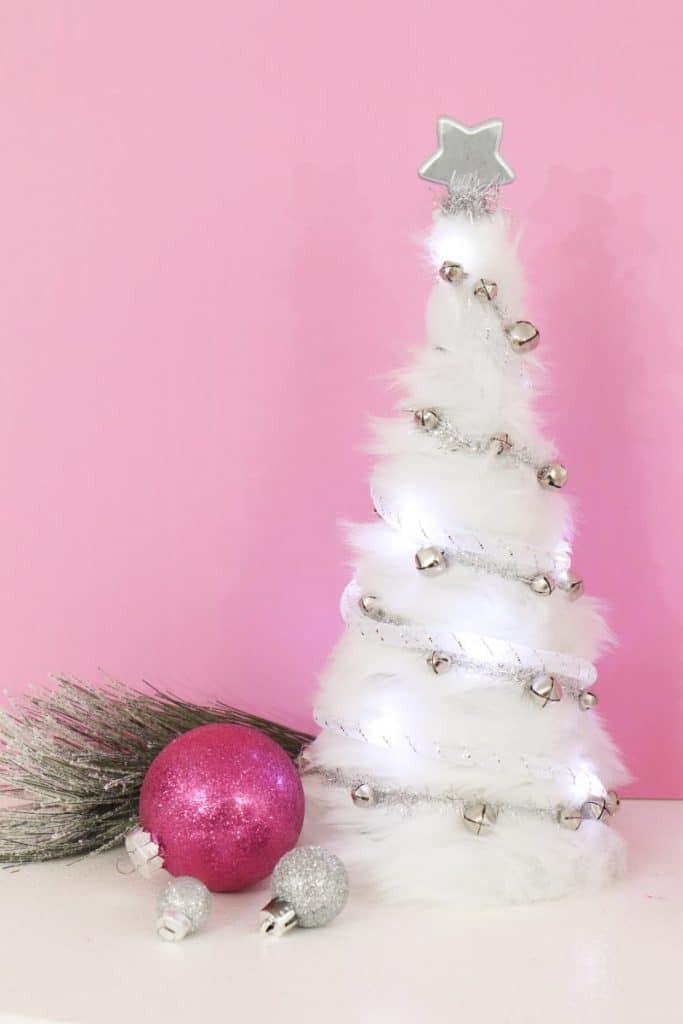 Or if you prefer create the tree without the lights.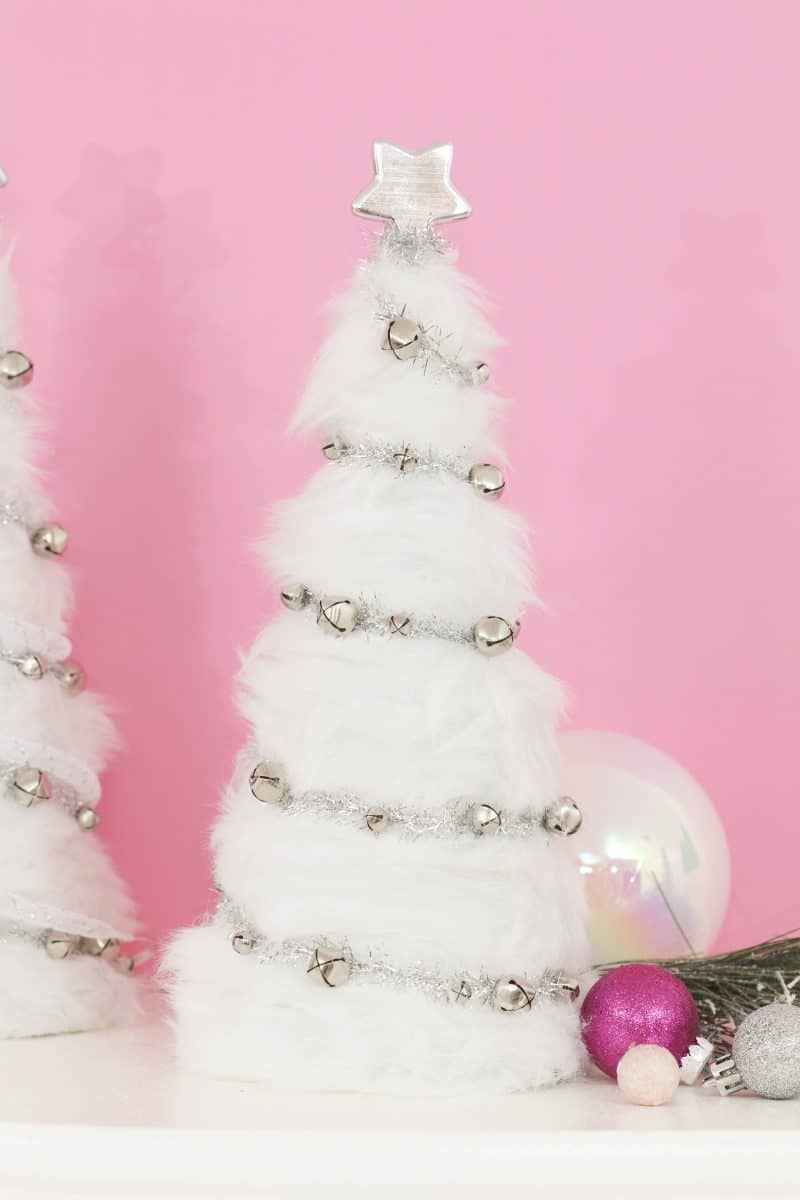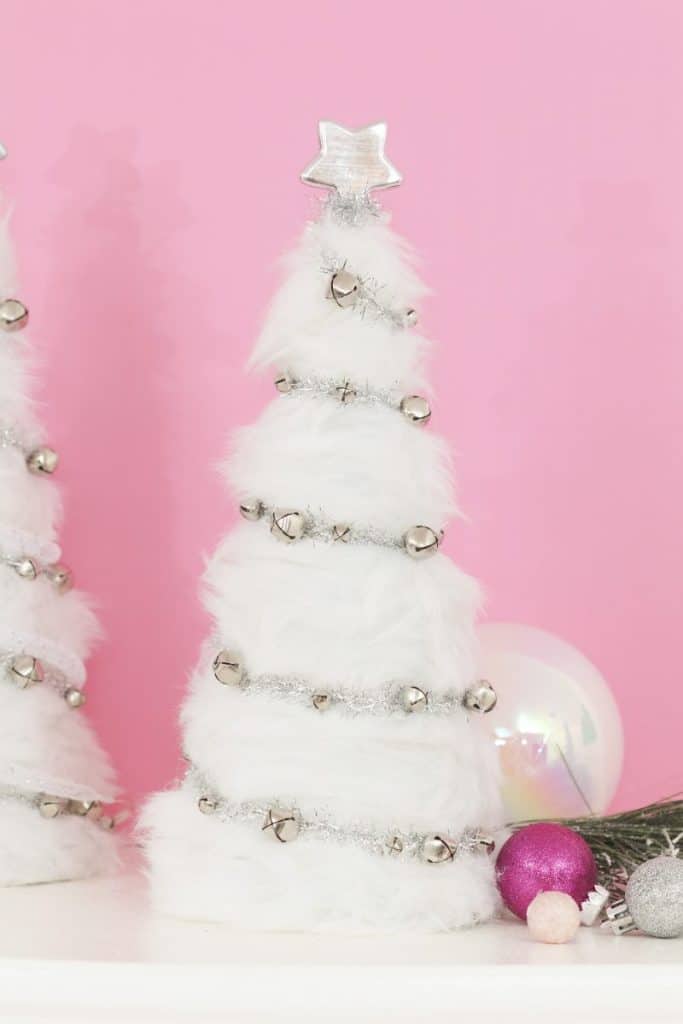 I'd love to see your trees if you try out this craft! Be sure to tag me @fernandmaplestyle!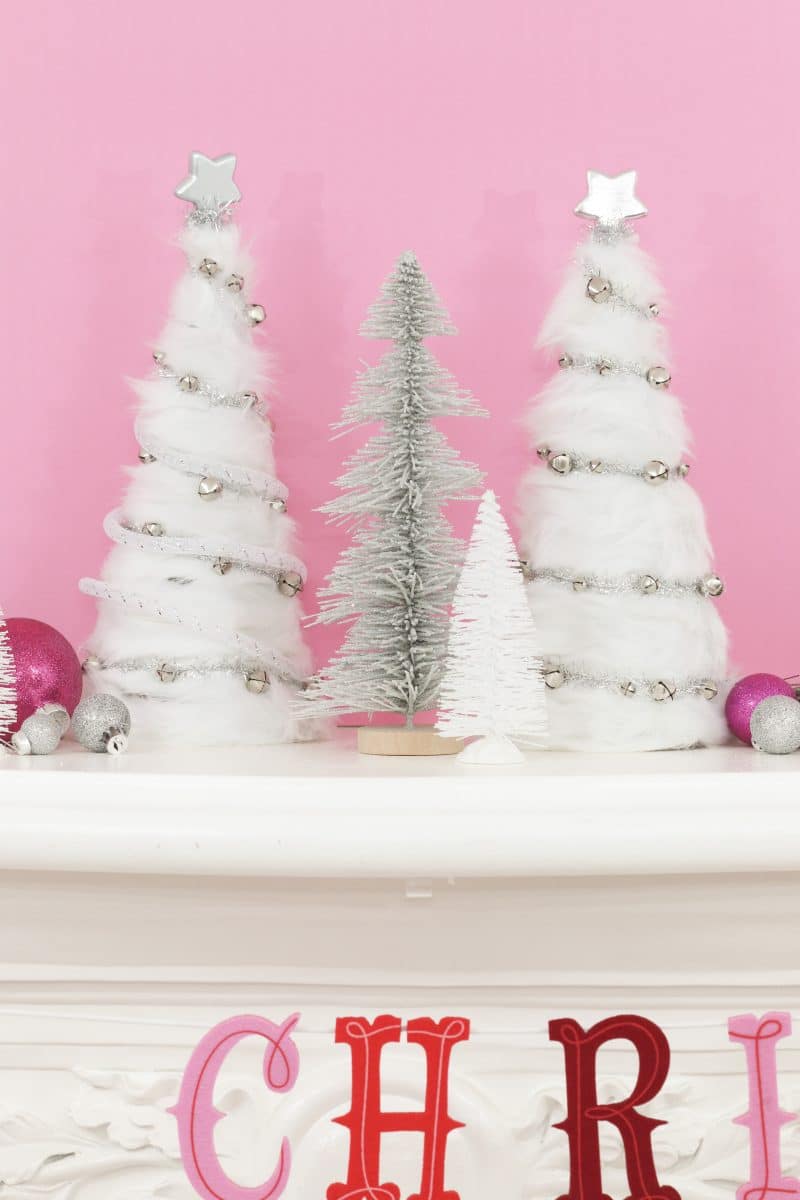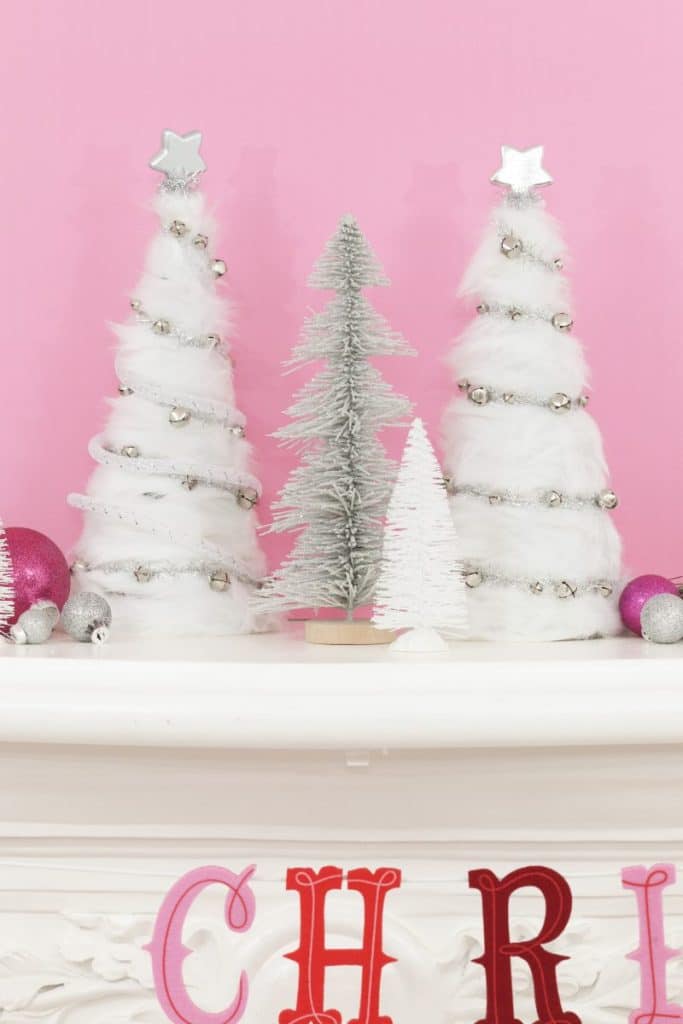 Happy Making!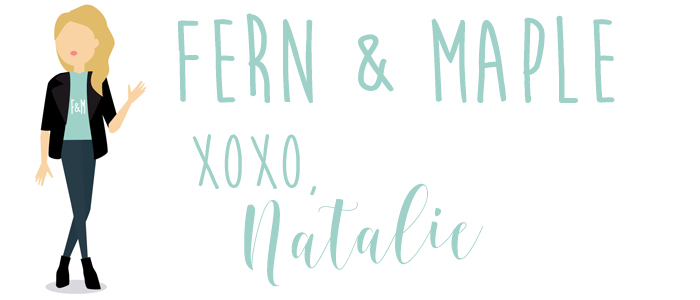 As a blogger, I sometimes receive compensation and/or products in exchange for my styling and crafting services. I also may earn a small commission from any sales that result from affiliate links on this page. As always, all project ideas and any opinions expressed here are my own. For further information on our disclosure policy please check out our disclosure page.
PIN FOR LATER: