As we all have done our parts over the last few months to stay socially distant to slow the spread of COVID-19, we have had to sacrifice many of our usual ways of staying connected to our communities.This feels particularly difficult now that the weather has warmed up. Summer is normally a time of backyard BBQs, pool parties, chatting around campfires and sharing sticky s'mores. While, unfortunately, none of those things can be easily done under the current circumstances, it doesn't mean we can't connect at all. It just takes a bit of planning and creativity to host an event that still serves to connect the community and let everyone have a bit of much needed fun! Luckily, I'm sharing my 6 Top Tips for Hosting a Socially Distant Block Party, so that you can plan one too!
1 – Keep it outdoors.
Everything we know about COVID-19 so far suggests that an outdoor environment is much less likely to contribute to the spread. The good news is that summer is the perfect time for outdoor fun in the sun! Use your driveway, front yard, backyard, or all three to create a fun (and safe!) block party setting.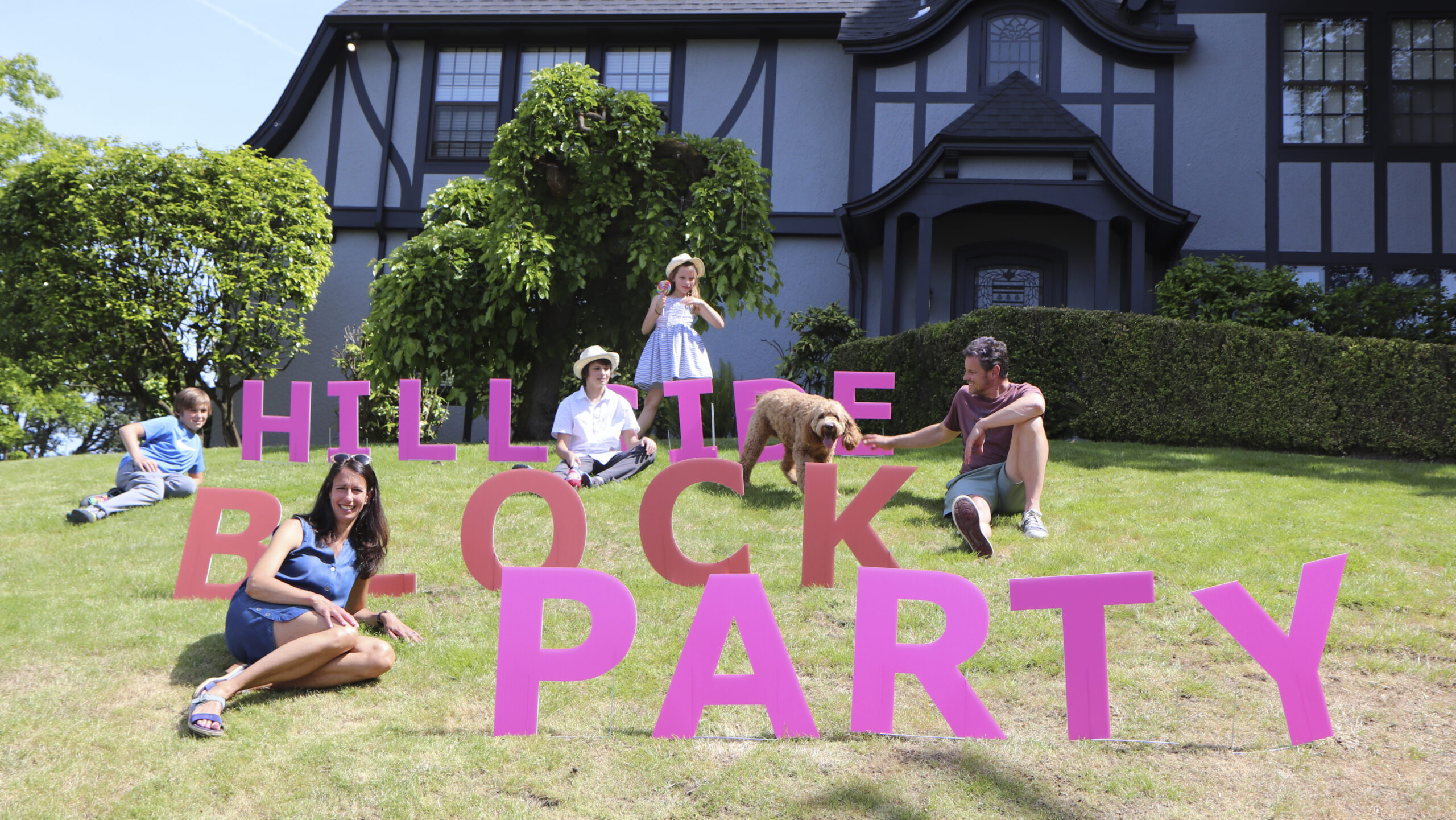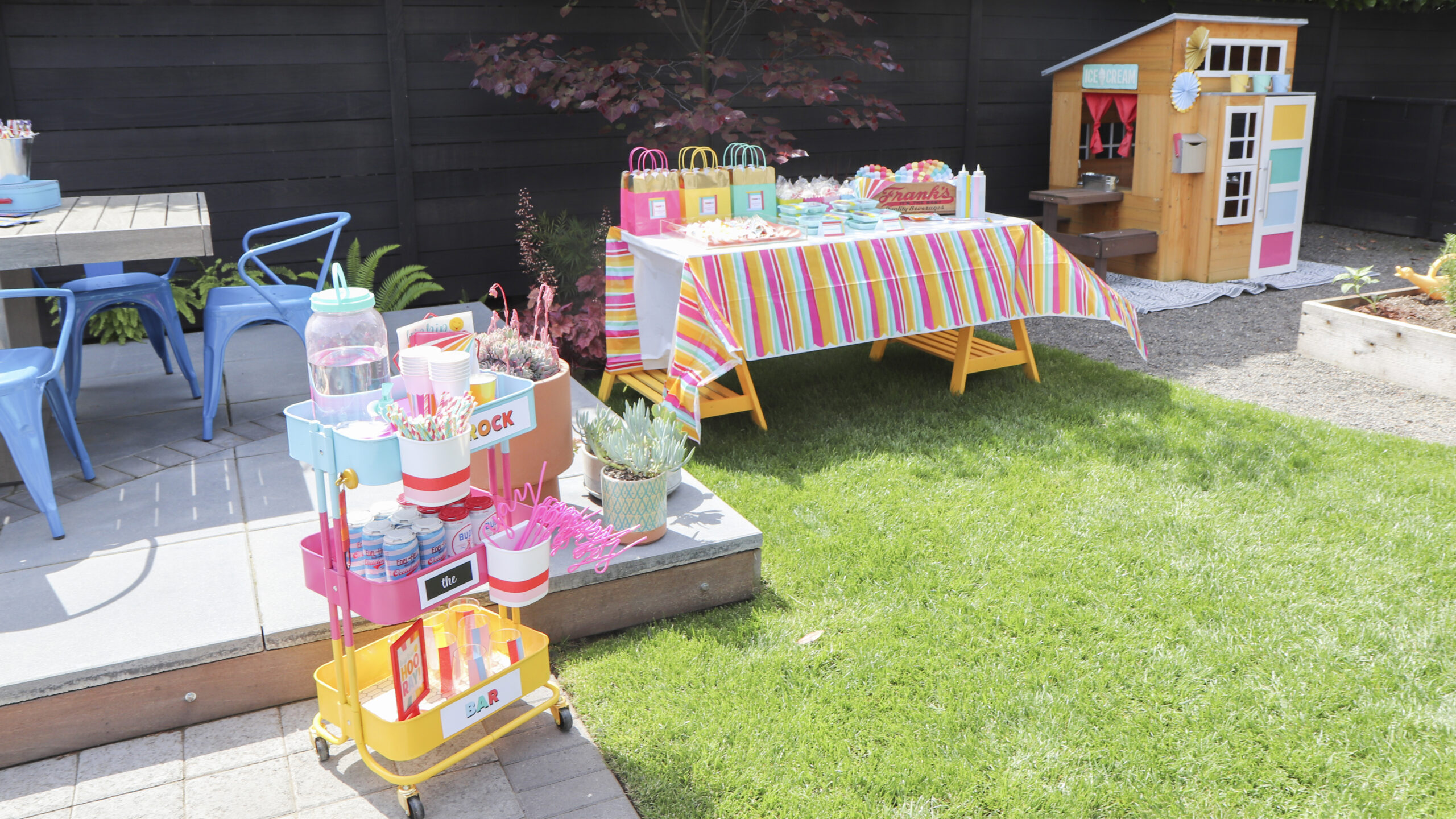 2 – Stick to a schedule.
Hanging out in large groups is a no-no right now. Therefore, it's important to plan out a schedule for each family unit to safely participate in the activities without overlap with other households, and with sanitation in between. We left our entire setup up for two days, and used a Google scheduler to create time slots that each family could sign up for over the course of those days. We included instructions on how to sign up with the invitations we delivered in advance. You can get the FREE invitation printables (as well as a ton of other printables for this party!) HERE.
Other families could certainly stop by, hang around from a distance, and chat while one family participated in the block party activities, but the schedule ensured that no one from different households shared the actual activity space (or germs!) at any given time.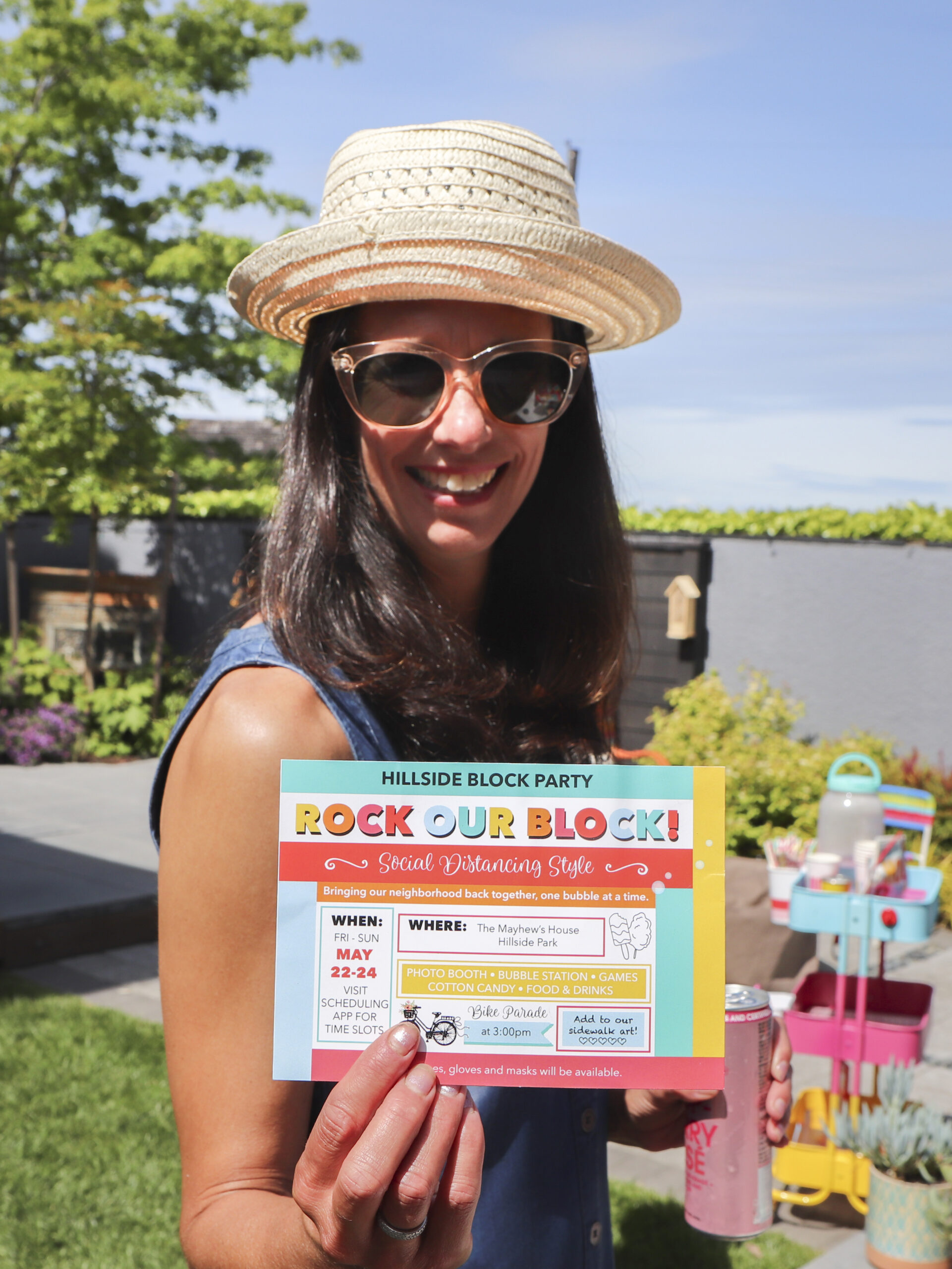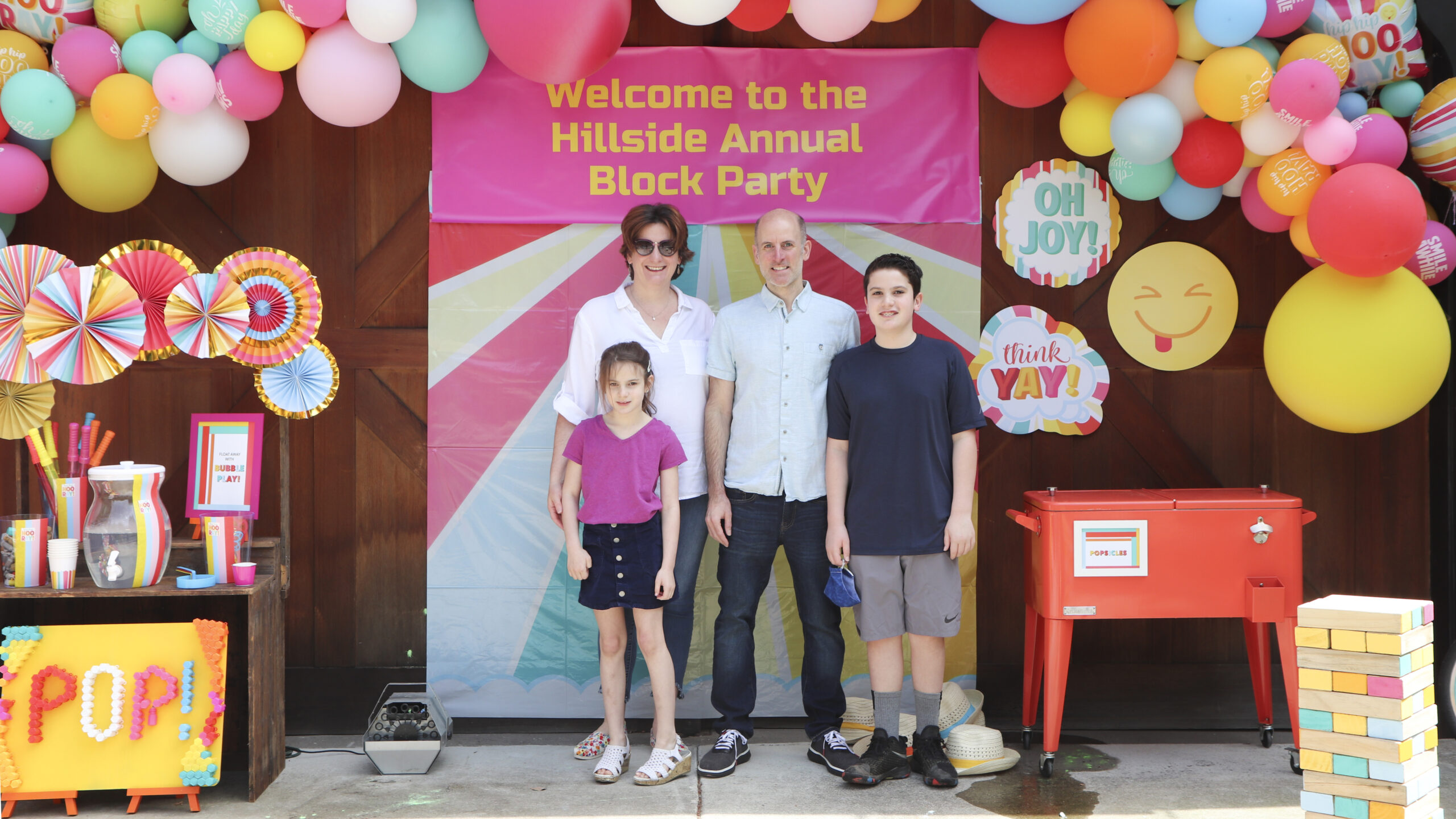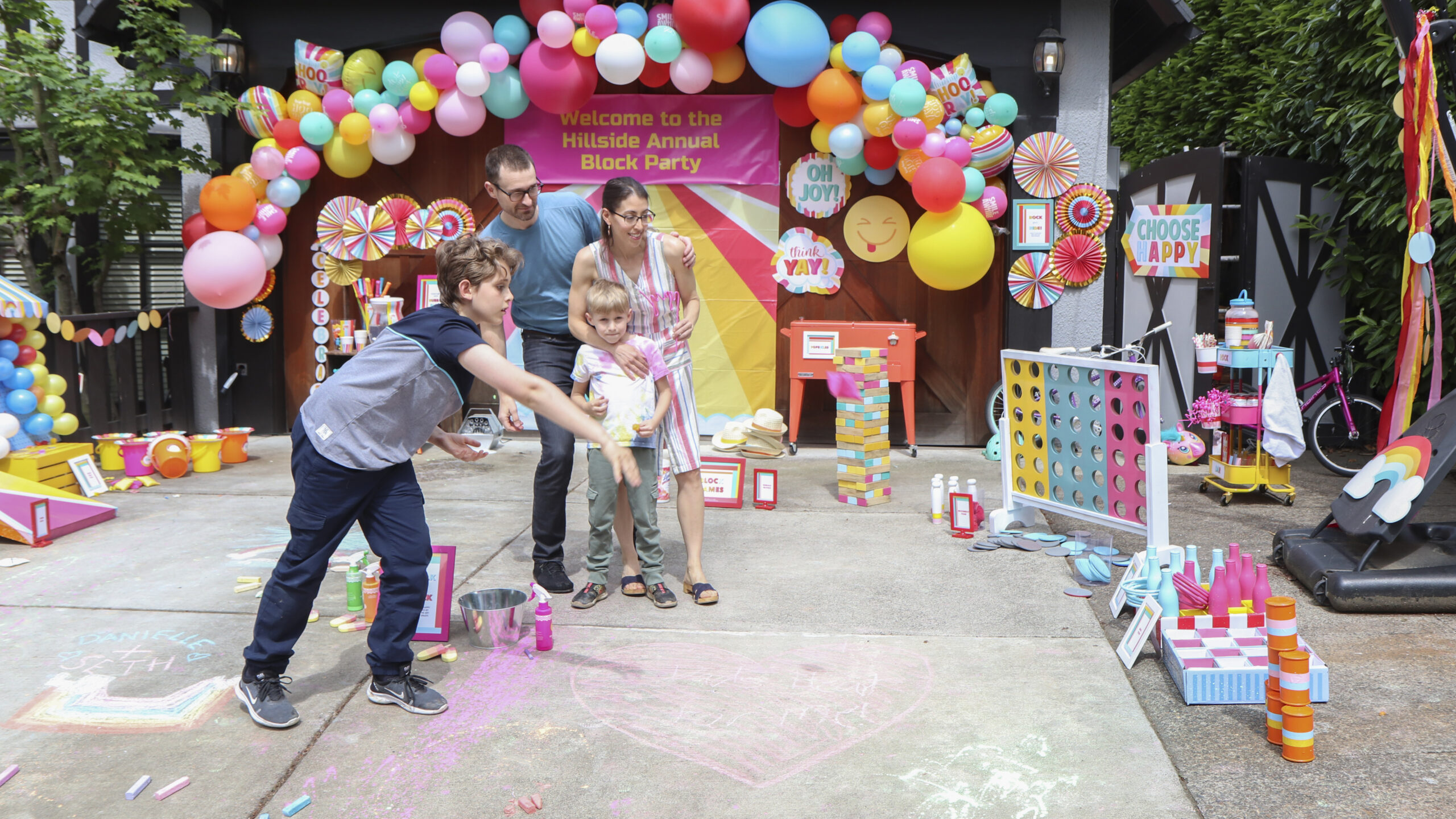 3 – Have a Sanitation Station.
In addition to sanitizing the high-touch surfaces in between each family's participation, provide a Sanitation Station with disposable masks, hand sanitizer, gloves, and disinfecting wipes. This will go a long way to not only keep everyone safe, but to provide everyone with peace of mind as they participate in the party. We went the extra mile for ours and added sunscreen and bug spray as well. We wanted to keep our community comfortable!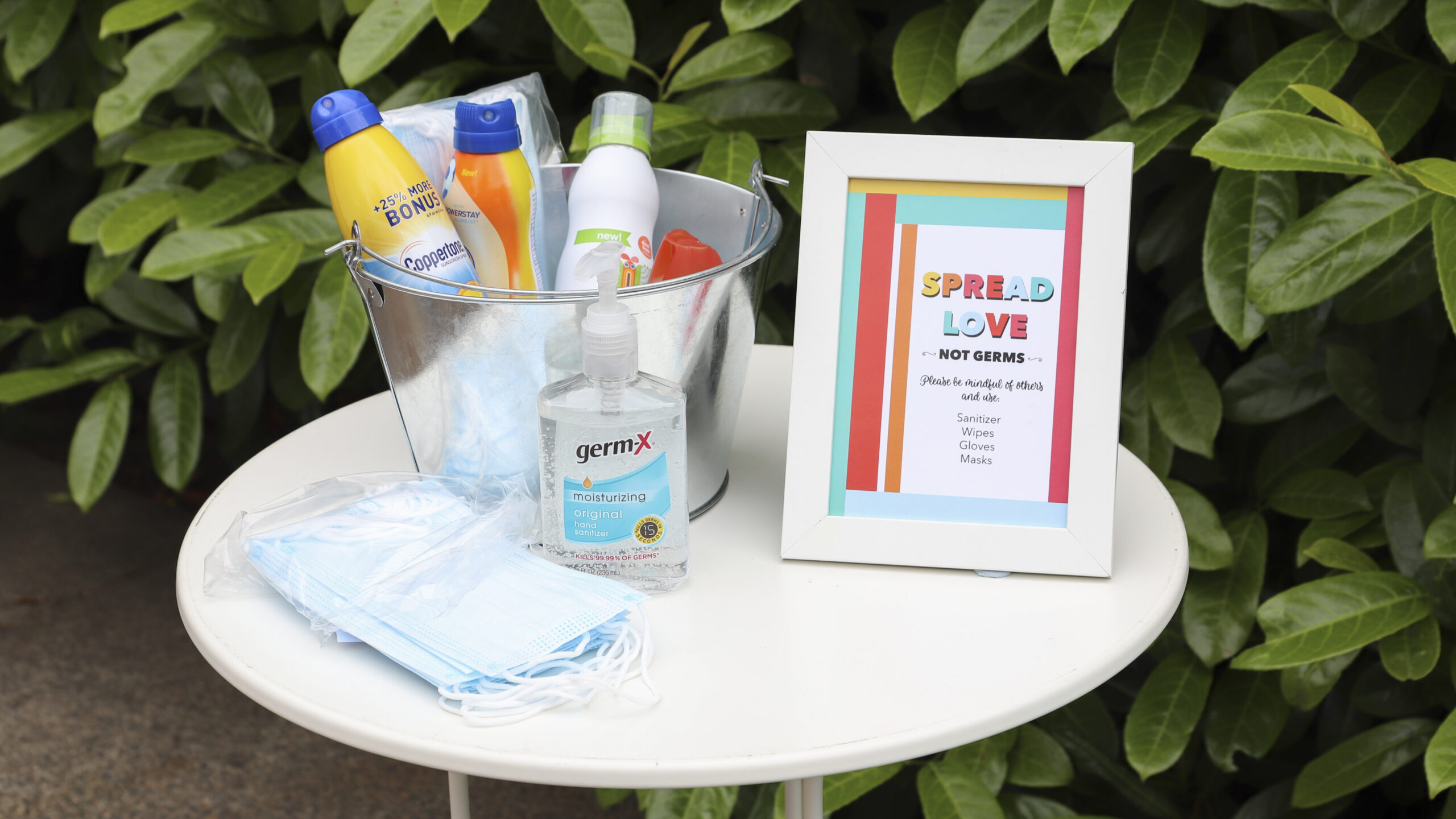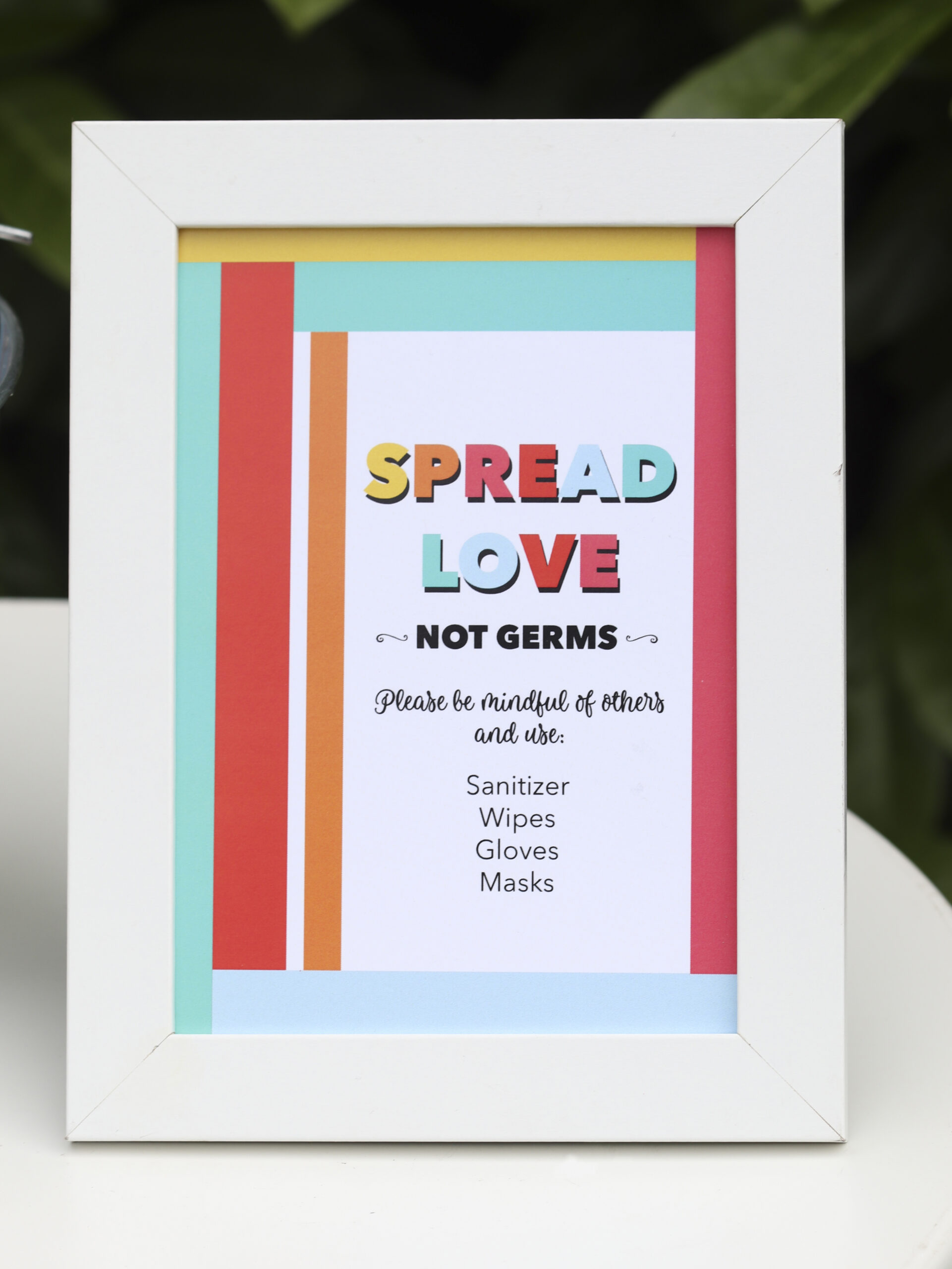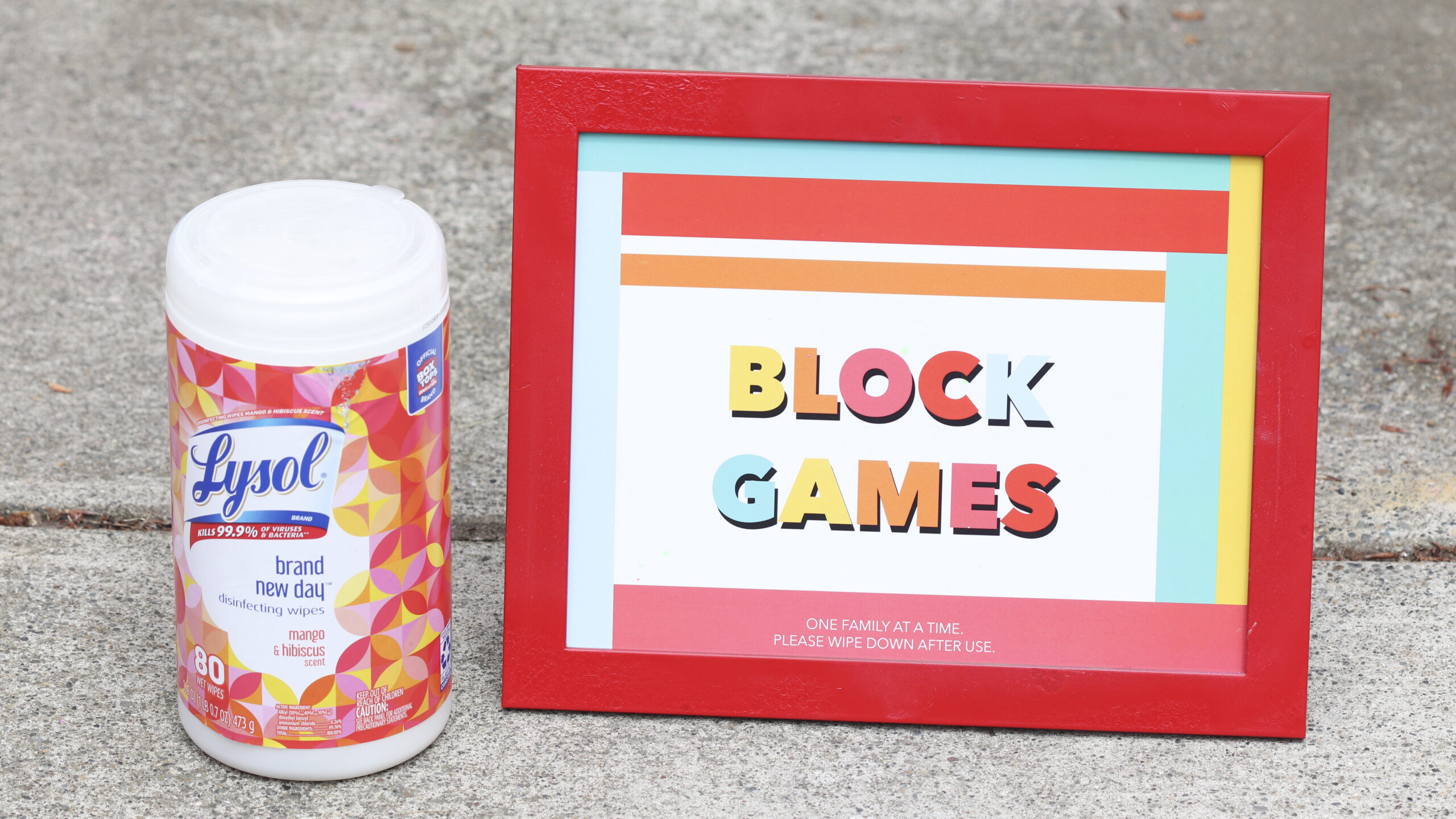 4 – Make anything risky single-serve.
At a regular block party, we'd often have each family bring a dish or drink to share with everyone. Unfortunately, that's not the best idea in these times. The best food and drink options are those that are single-serve and prepared in advance. Bonus points if they are individually wrapped! We used individually wrapped popcorn balls, and put fruit and sides in sealed takeout containers in advance. Individual cans of drinks, or mini wine bottles were a good choice. We also wrapped disposable utensils in napkins and provided gift bags for families to take their food with them if they'd prefer to eat it on their own later.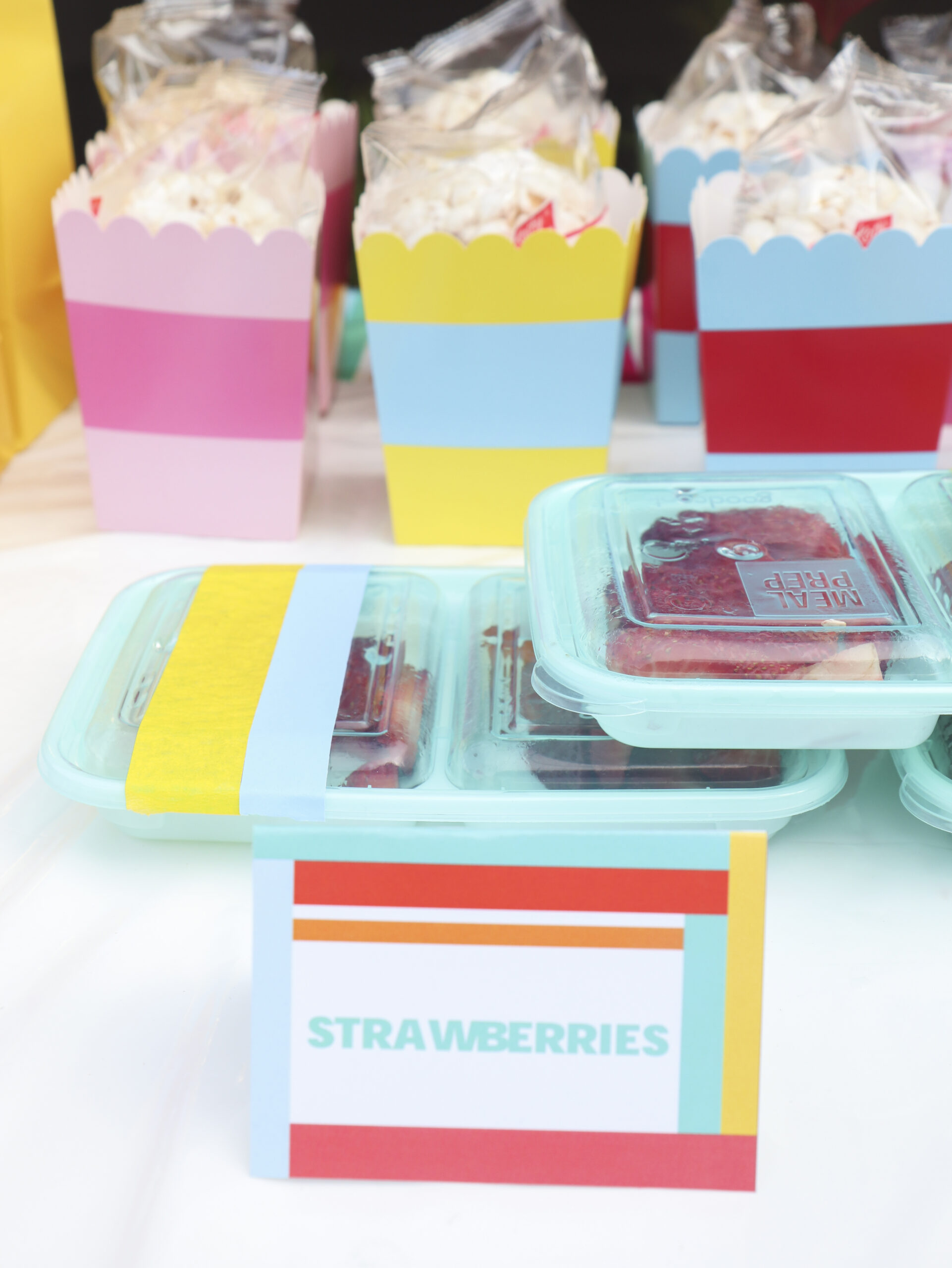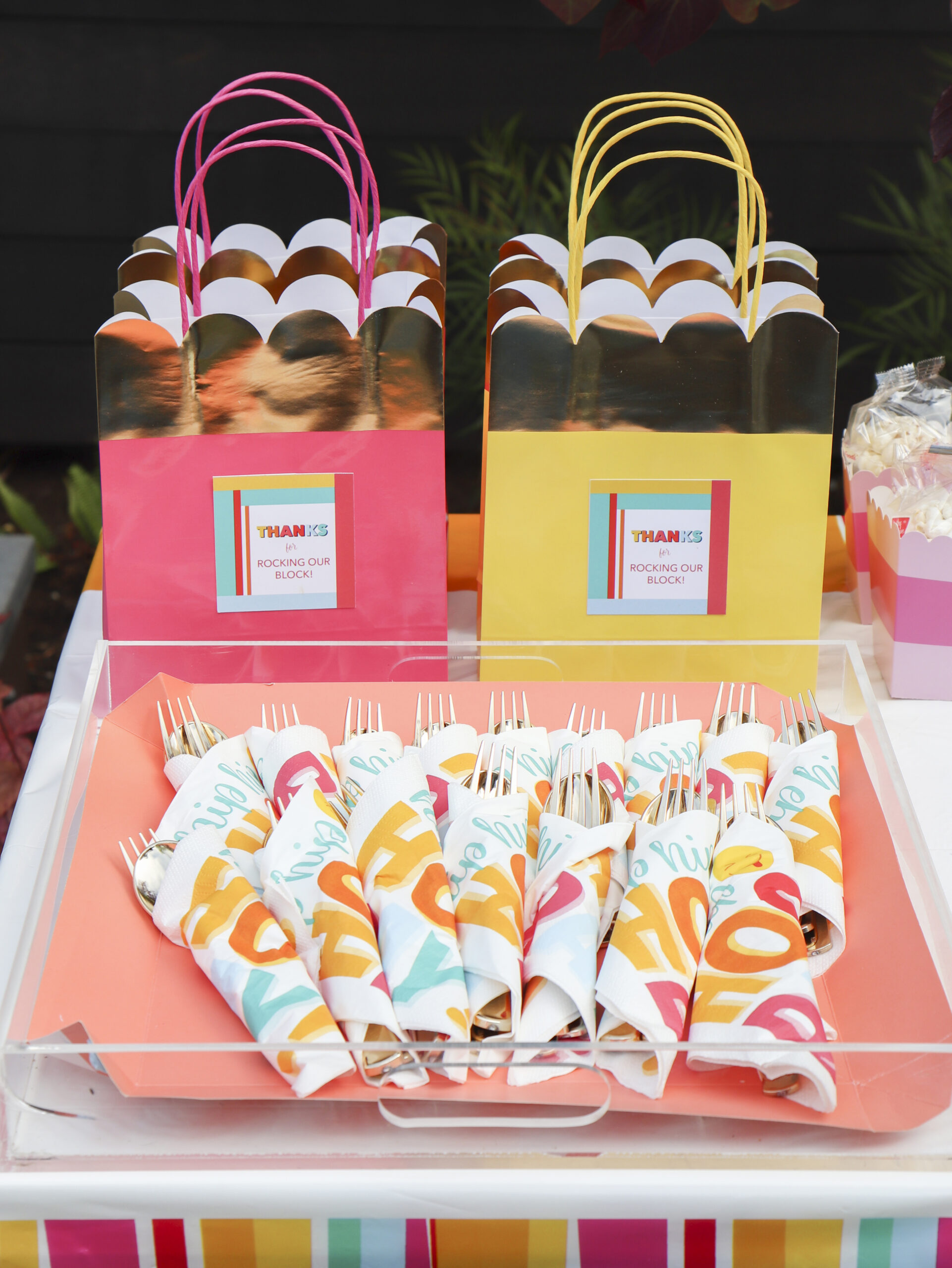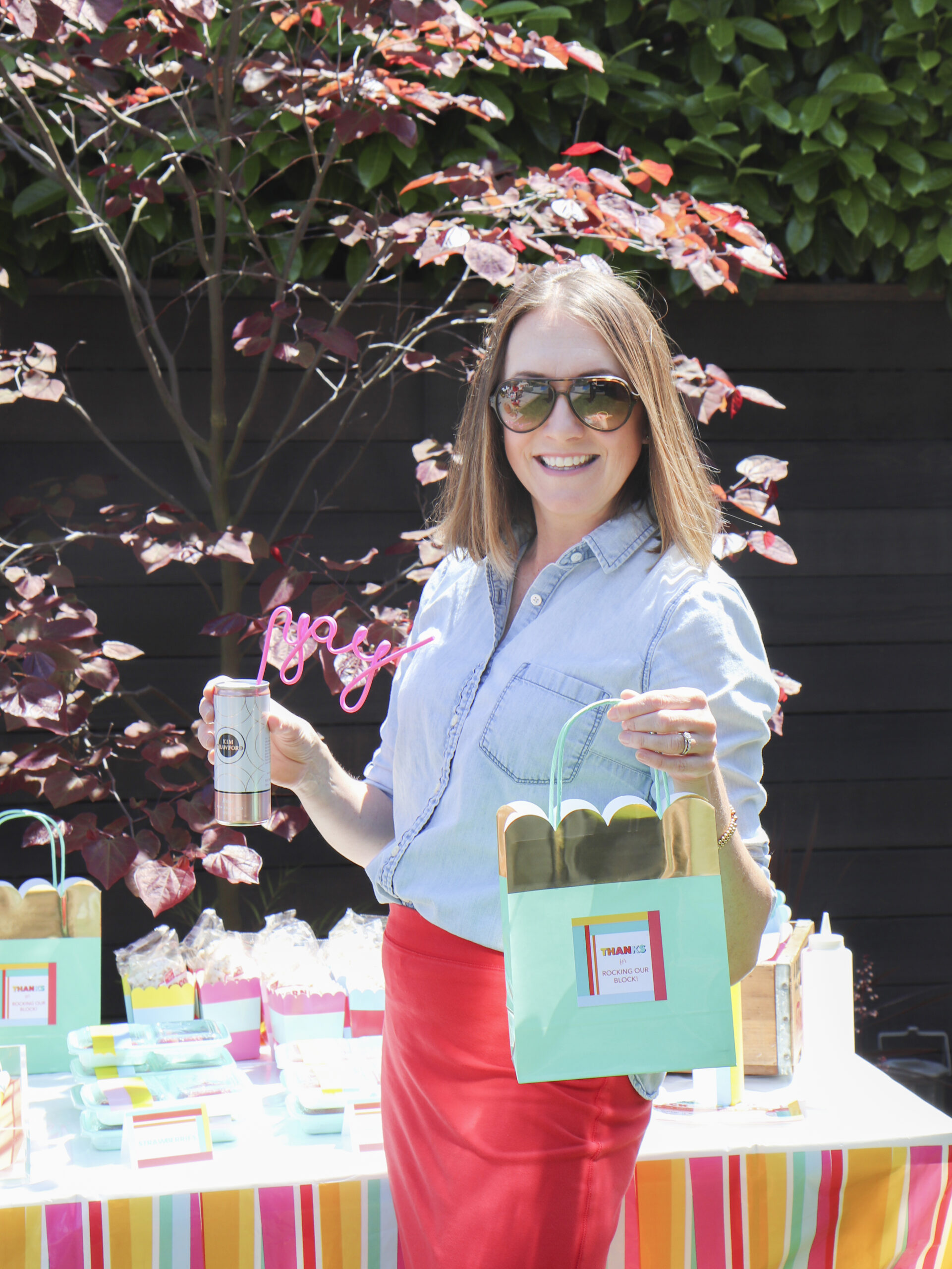 In addition to thinking about single-serve food and drink, we had a cool bubble station as one of our activities. It was one of the biggest hits of the party! But, because bubbles require a good amount of exhaling (hello, germs!), we decided to provide individual bubble containers and wands for each person. They could blow bubbles to their hearts's content, and then take the whole thing (and any of their own germs) with them when they were done.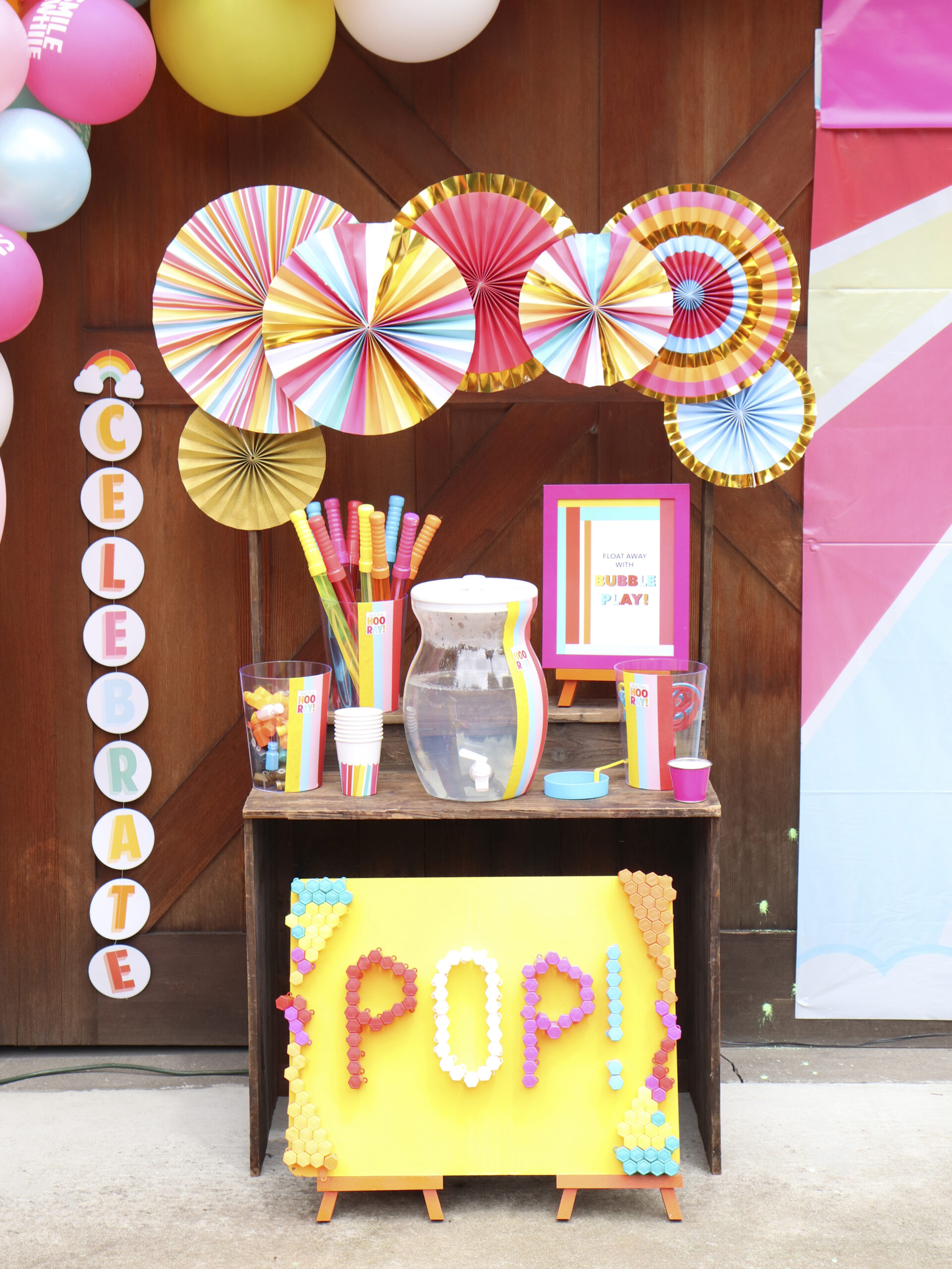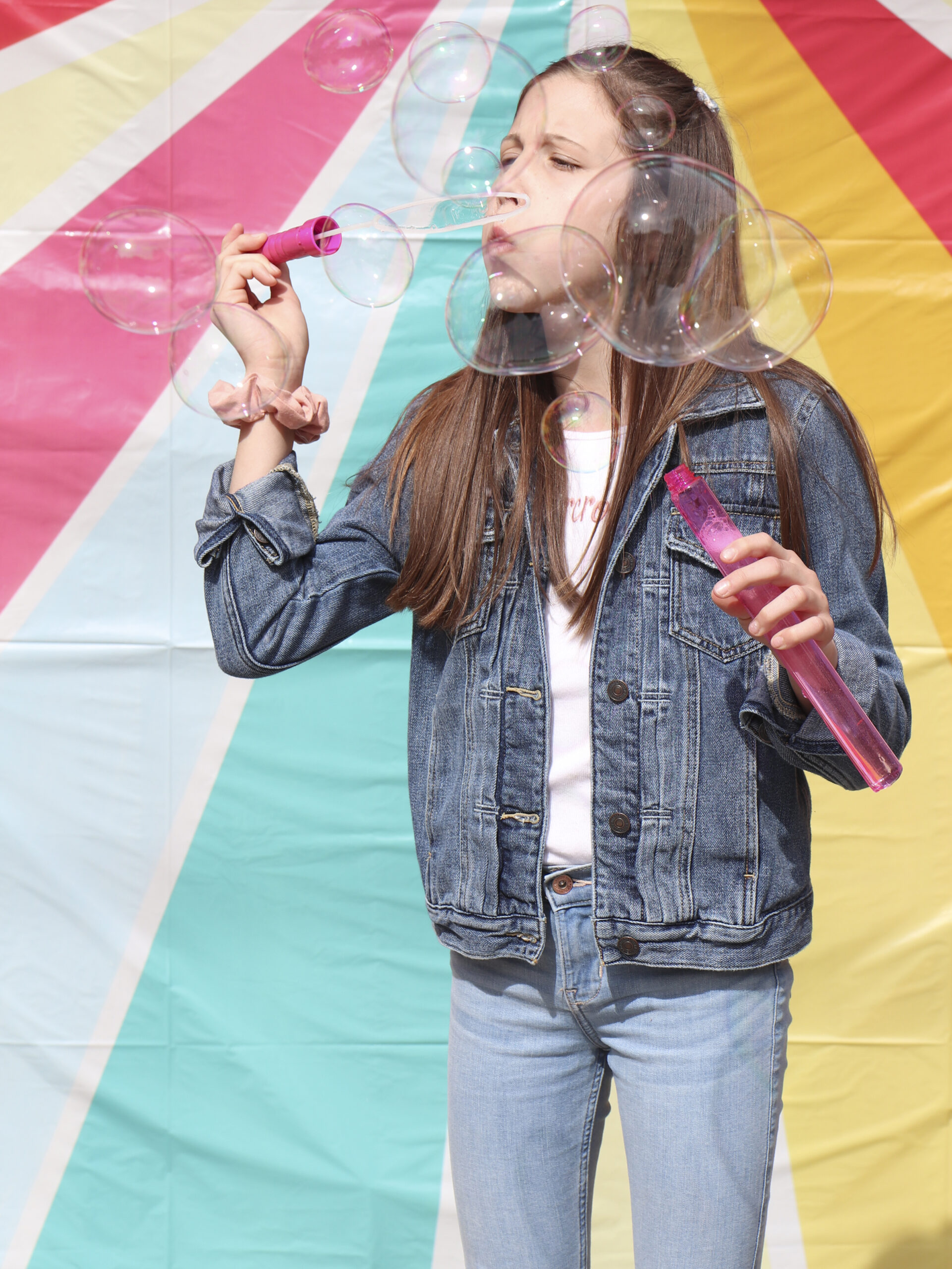 5 – Choose activities that can be done by individuals or small family units.
In the past, our block parties have involved activities that required participation of multiple families at once (large games, sports, competitions, etc.). In order to scale it down this year, we chose to use a carnival game theme for our activities. These are all games that can be done by either an individual, or a small family unit. You can find a list of 11 Colorful Block Party Game Ideas that we used HERE.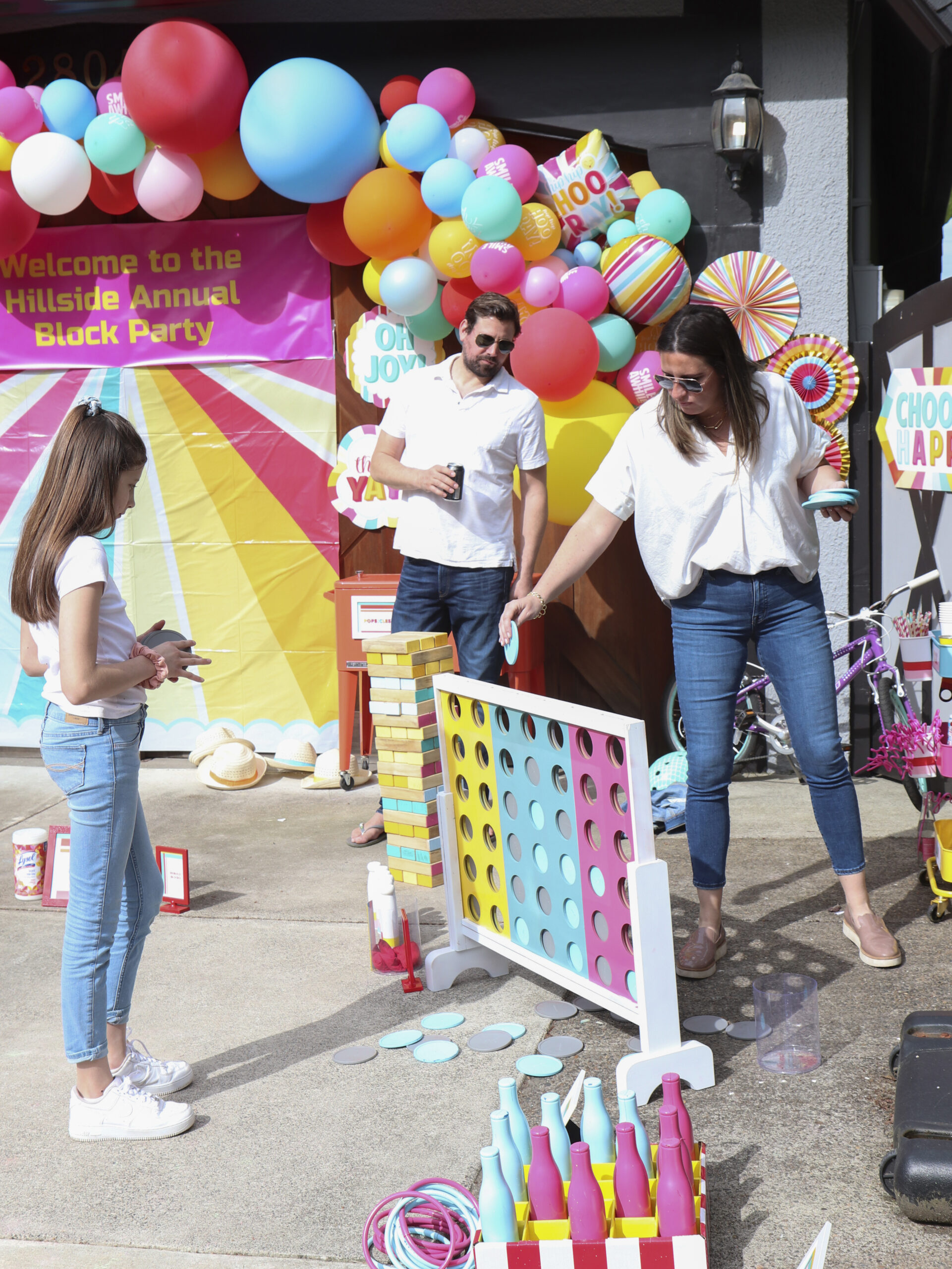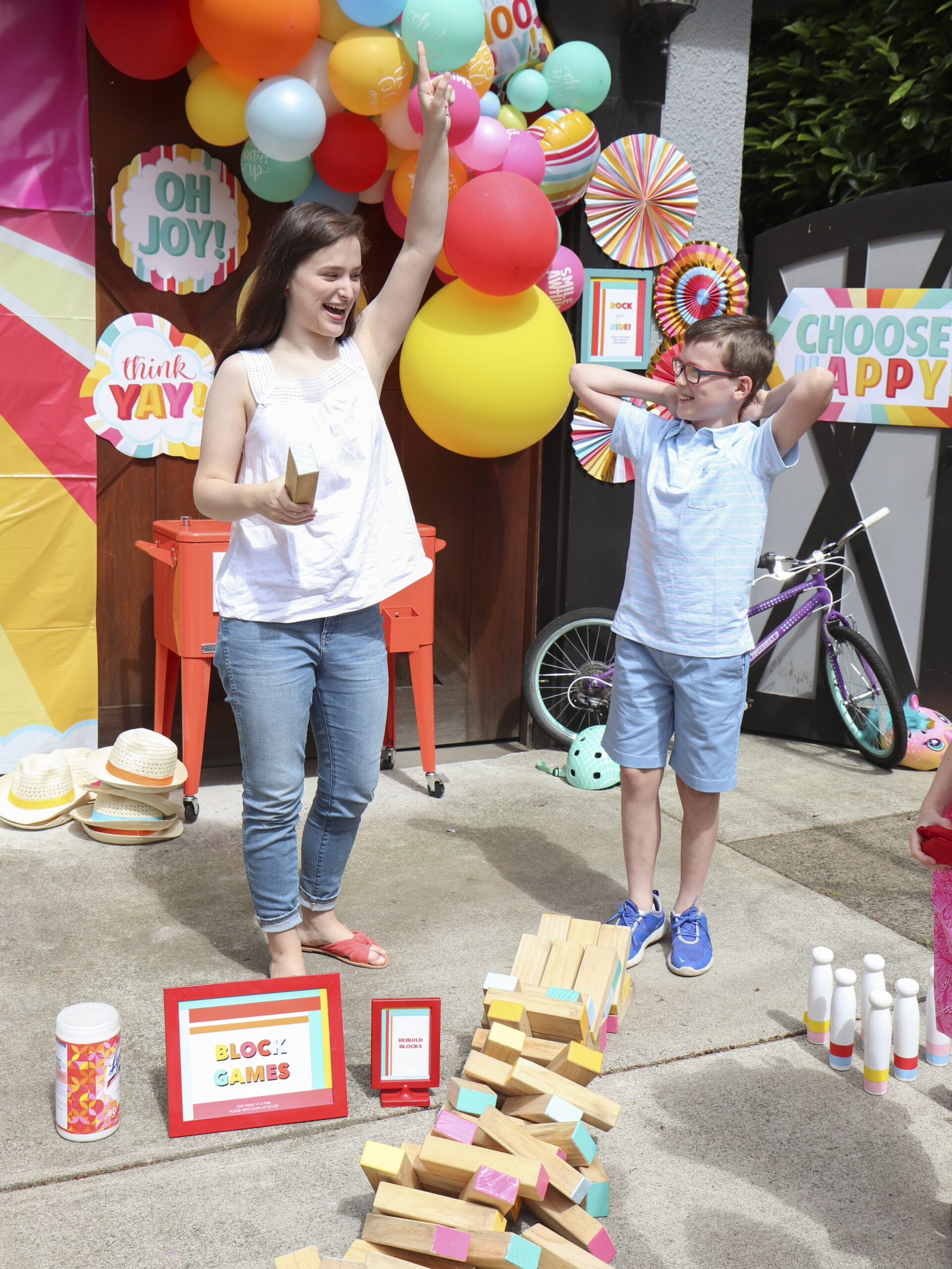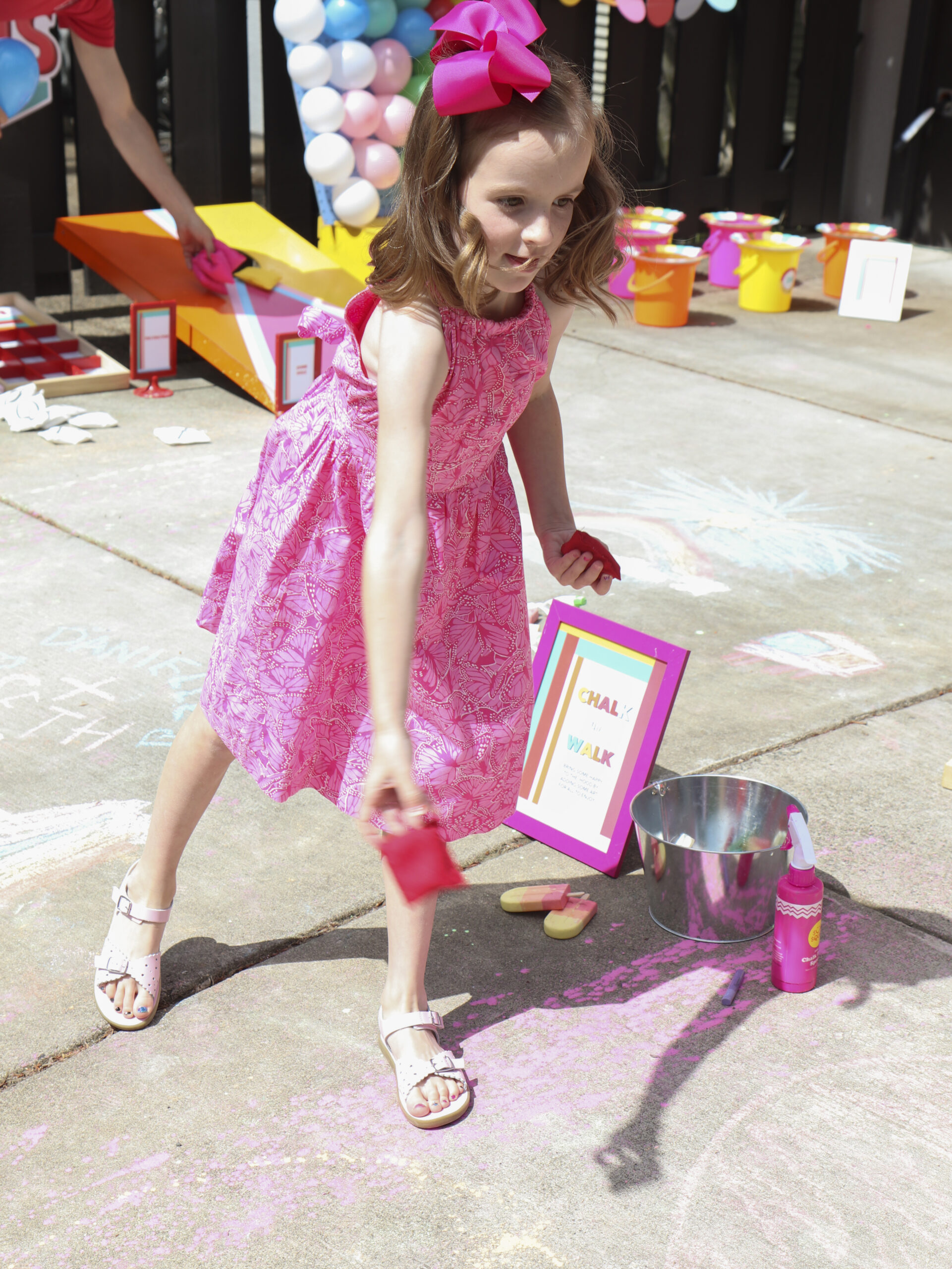 6 – Build community with socially-distant activities.
While the carnival games are certainly fun, it's also a good idea to include a couple of activities that connect the community to each other more. One of the ways we did so was by providing chalk and chalk sprays, so that each family could contribute to a giant art project on the sidewalk. This was a great way to have everyone "build" something together, and the resulting art could be enjoyed and appreciated for days after by everyone as they passed.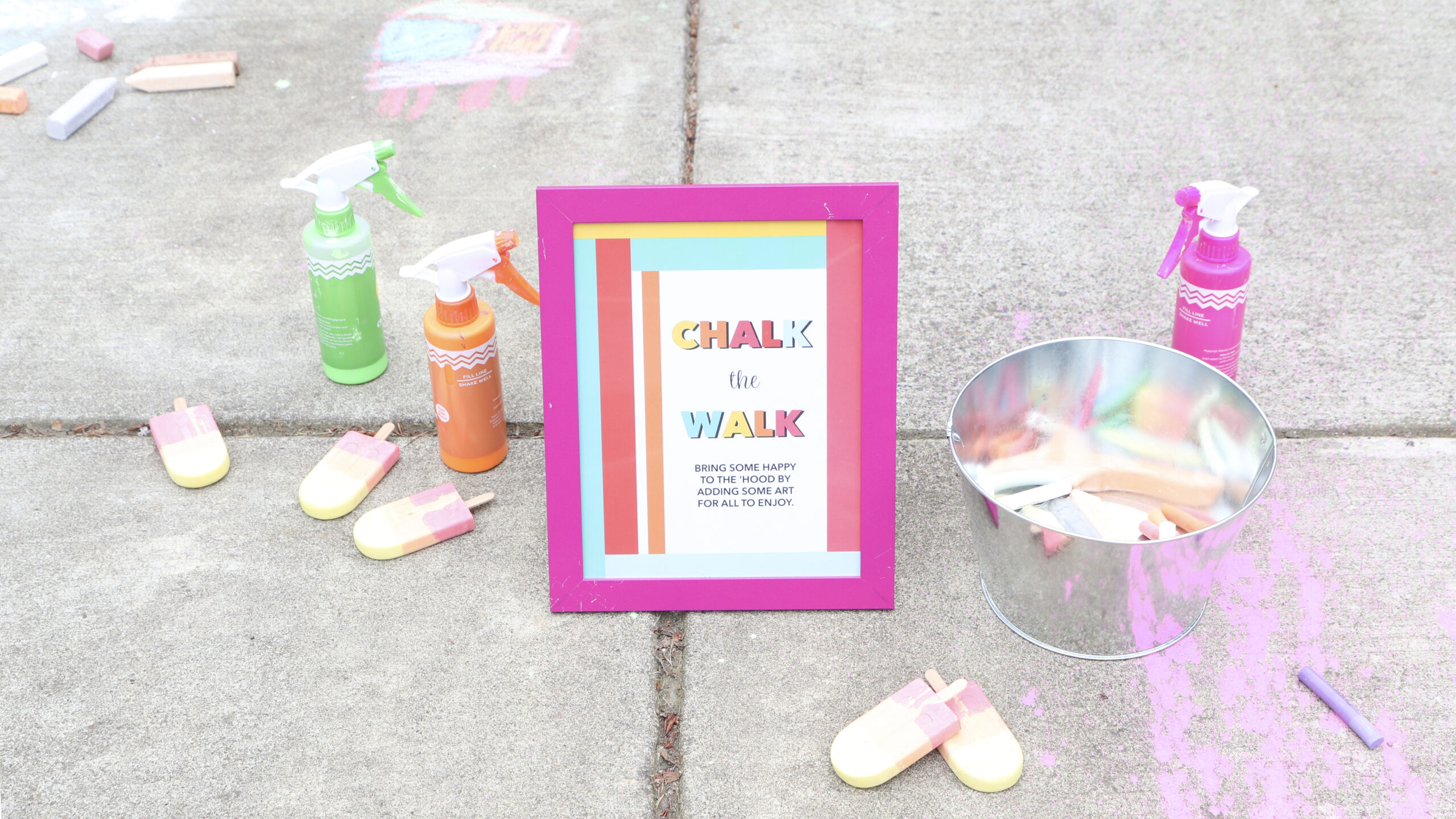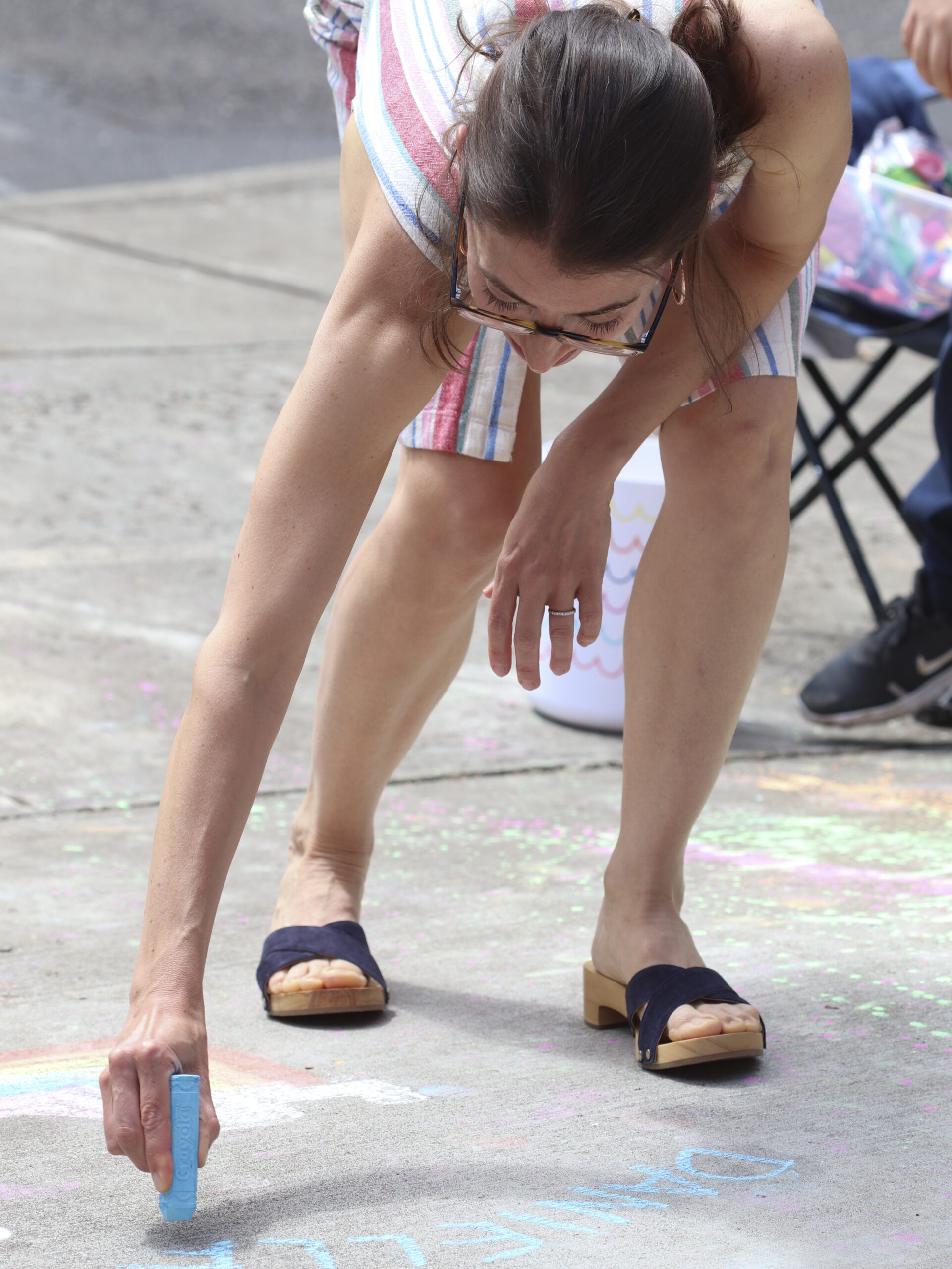 Lastly, we scheduled an activity that everyone could participate in at the same time, at the end of the two days of fun. We decided to throw a Bike Parade! A bike parade is a great way to share an experience with others while maintaining distance. At our block party, we offered various decorations that families could take home and use to decorate their bikes for the parade. Then, at the designated time, we all gathered at a safe distance from each other on the road, and showed off our decorated bikes as we rode by and waved farewell to our super fun socially distant block party.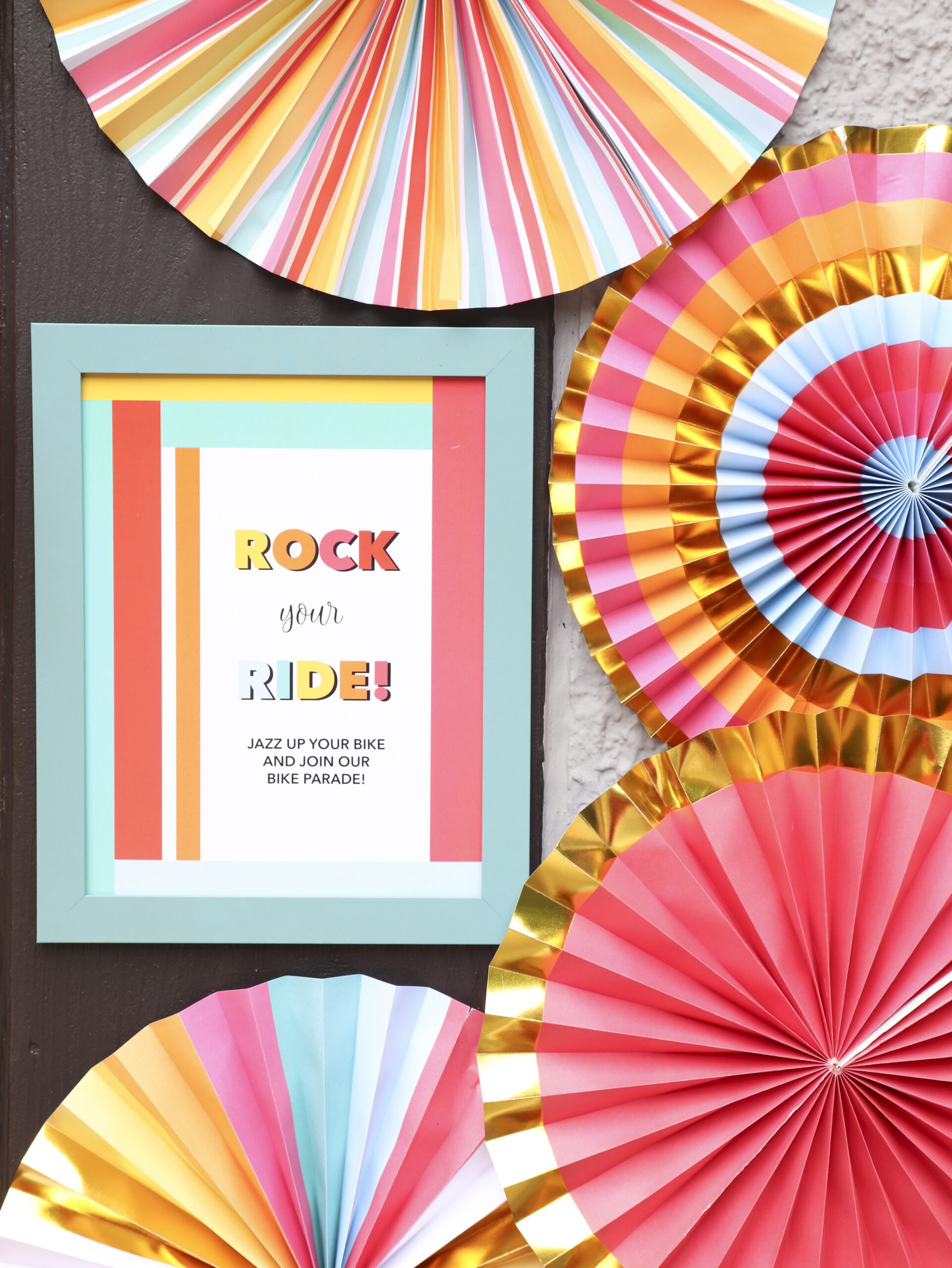 I hope this list of Top Tips has helped to inspire you to create your own Socially Distant Block Party! To read more about how we set ours up, check out my Color Block Community Party post.
Happy (Safe) Partying!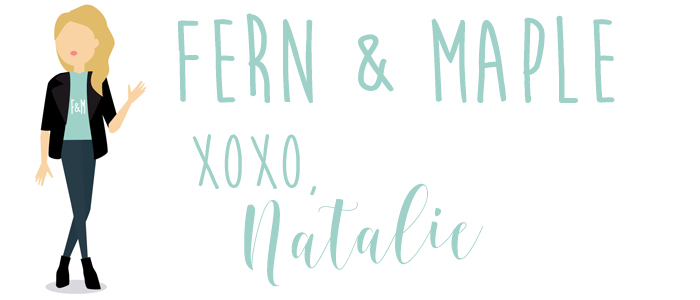 As an OTC blogger, I received compensation and/or products in exchange for my styling and crafting services. As always, all project ideas and any opinions expressed here are my own.  For further information on our disclosure policy please check out our disclosure page.
PIN FOR LATER: