I get so excited to decorate for each holiday. I love walking around my home and seeing festive decor – and it's even better when I can say, "I made it myself"! In case you feel similarly, I've rounded up 15+ DIY Easter Decor Ideas for Your Home from some of my many talented friends. Read on to be inspired!
DIY Mason Jar Easter Fairy Garden Terrarium
This DIY Mason Jar Easter Fairy Garden Terrarium from Legally Crafty is so whimsical and earthy- and so fun to make!
DIY Easter Napkin Rings and Centerpiece
Another earthy option from Legally Crafty, these DIY Easter Napkin Rings & Centerpiece utilize lush green faux mosses and vintage bunnies for a gorgeous spring tablescape.
DIY Vegetable Floral Centerpiece
Jordan's Easy Entertaining has a  DIY Vegetable Floral Centerpiece that any"bunny" would love! Who knew fresh veggies could look so gorgeous arranged and mixed with a few forals?
DIY Jelly Bean Easter Wreath
Another way to use food as decor is with this DIY Jelly Bean Easter Wreath from DIY Party Mom. If you're looking to use up those jellybeans you have so that you avoid eating them all (the temptation is real!) – this wreath is for sure the prettiest way to do it.
DIY Chocolate Bunny Decor
For decor that looks like food (but won't expire!) check out this Chocolate Bunny Decor from Crafterward! It totally looks like the real thing, but will last for many Easters to come!
DIY Peeps Easter Basket
Another treat-inspired Easter craft, this Peeps Easter Basket is adorable as decor, and can also serve as an actual egg-hunting basket. Love the versatility!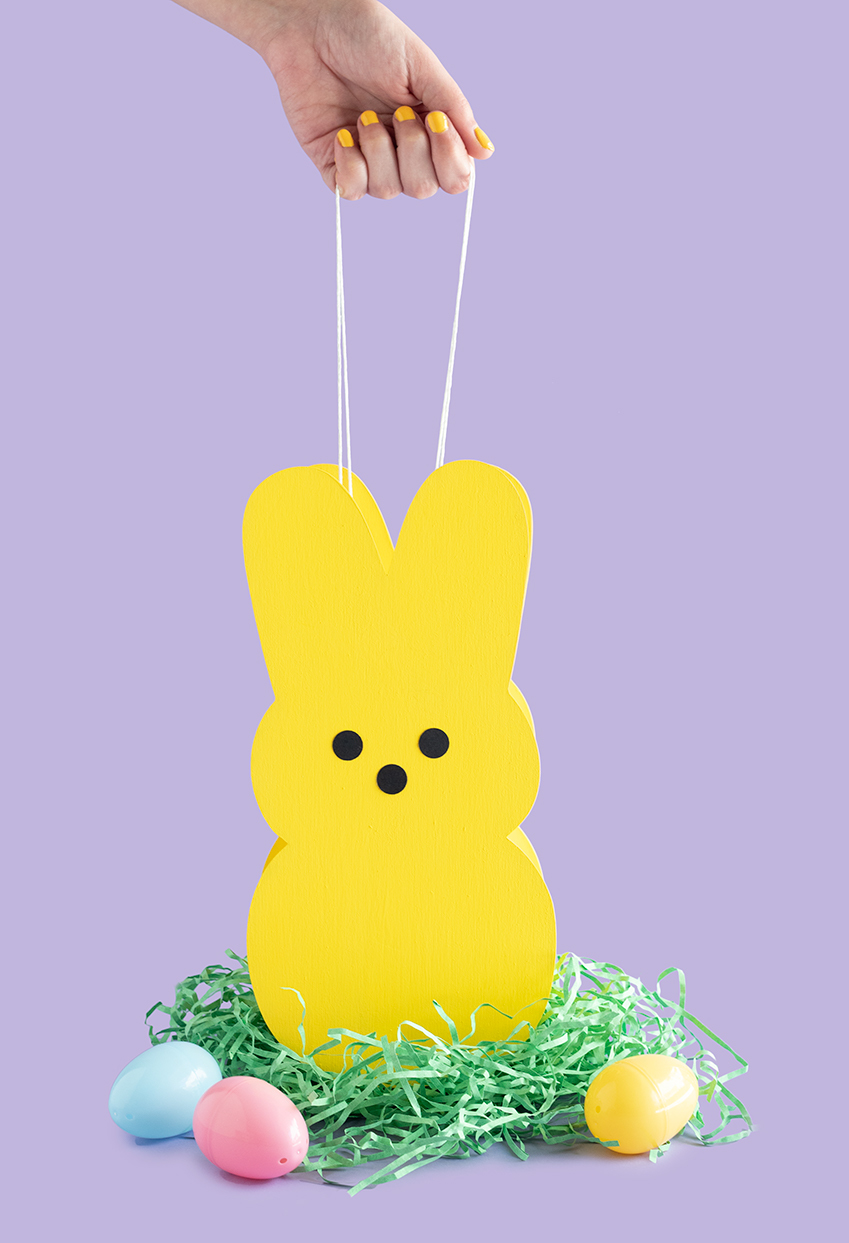 DIY Easter Egg Lights
Plastic eggs are cheap, easy to find, and can be used for way more than just egg hunting on Easter. Check out these Fun and Easy Easter Egg Lights from DIY Party Mom!
DIY Easter Egg Bouquet
Another great way to repurpose plastic Easter eggs, this DIY Easter Egg Bouquet from Design Improved makes a bright and lovely Easter centerpiece.
Creatively Decorated Easter Eggs
While we are talking about Easter eggs – there are tons of ways to dress them up outside of just dying them. You'll want to take a look at Design Improved's DIY Floral Easter Eggs, Crafterward's Pom Pom Eggs, and Handmade Charlotte's Pool Party Eggs and Bubblegum Eggs for inspiration! All of them make gorgeous and cute Easter decor.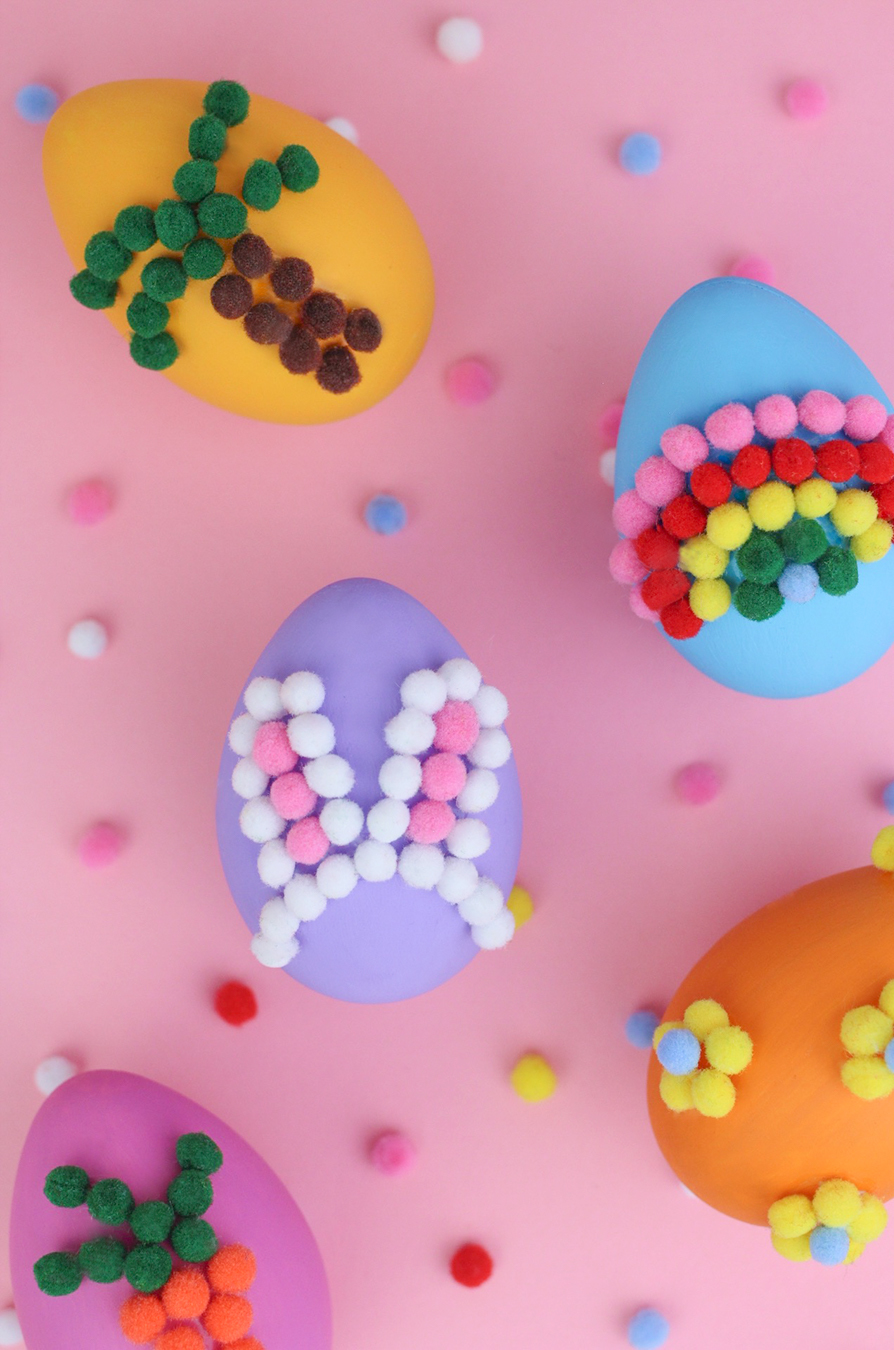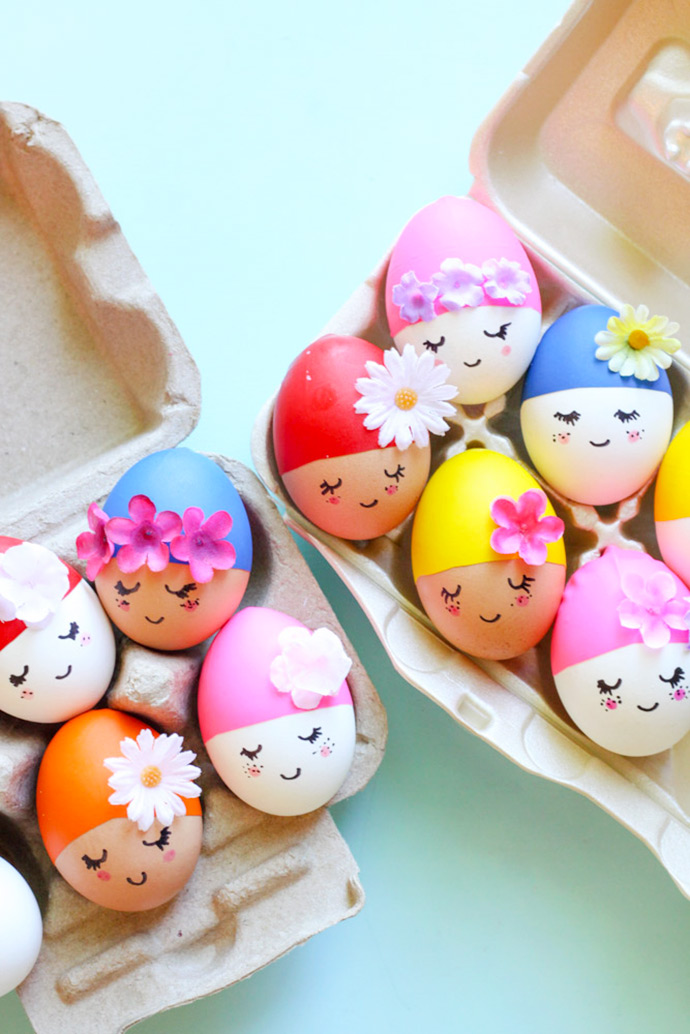 DIY Floral Easter Basket
Nothing beats finding ways to save money while still creating amazing crafts. This Dollar Tree Floral Easter Basket from Design Improvised is a shining example of how to turn Dollar store materials into Easter gorgeousness!
DIY Wood Bunny Decor
Another cost-effective and cute dollar store decor option, this Dollar Tree Wood Bunny Decor from Life of a Foosh is full of rustic farmhouse Easter charm.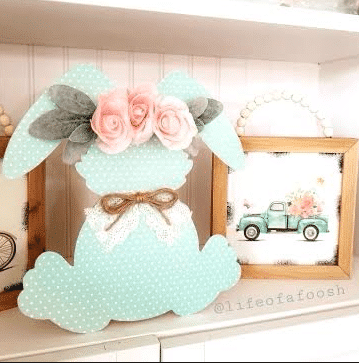 Emrbroidery Hoop Easter Bunny Craft
Every time I go to the craft store, I find fabric I love that I end up buying without a specific plan for it. I love this Embroidery Hoop Easter Bunny Craft from Design Improvised as a way to use it to create pretty Easter decor!
Amazing Grace Sign
For religious Easter decor, this lovely Amazing Grace Sign makes a big impact.  And Everyday Party offers it as a FREE SVG file!
Meaningful Easter Word Decor
Another free SVG file from Everyday Party, you can use a cricut to print out meaningful words to decorate eggs or any other Religious Easter Decor.
DIY Easter Bunny Gnome
Okay, I am obsessed with Gnomes. I love them as anytime decor, but there is something extra great about using them as Holiday decor (check out my Gnome for the Holidays party!). This DIY Easter Bunny Gnome decor is the absolute cutest, and would go great with my Gnome Easter Tree!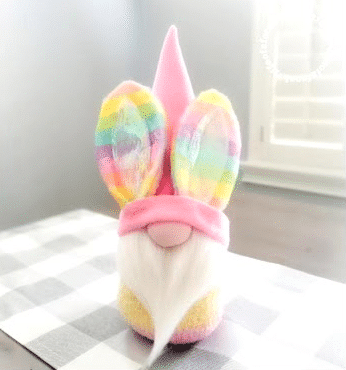 I hope these ideas helped inspire you to get crafty with your Easter decor this year! Which one is your favorite? Let me know in the comments!
And for more Easter inspiration, check out 25 Easter Parties for Kids and Adults, and 10+ Easter Activity Ideas Kids and Adults Will Love!
Happy Crafting!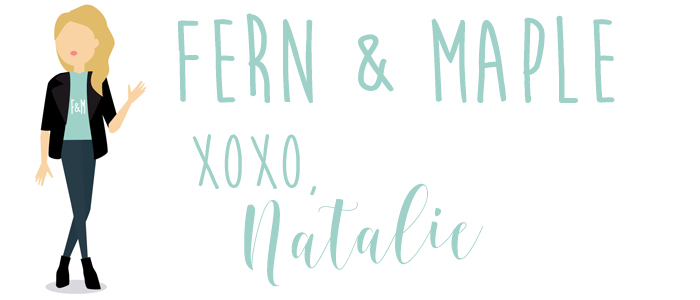 PIN FOR LATER: